Bali island is blessed with many tourists attractions and many of attractions are spread around the island.
It is very obvious that lot of tourists will be travelling around to gather the memories around the famous places, considering narrow roads and lot of tourists vehicle create traffic jams. One of the best way to escape the traffic and parking problem is to hire a two wheeler and scoot around the island :) I rented a 200CC Automatic Scooter (Yamaha N-Max) in 2,00,000 IDR (around 900RS) for 2 days.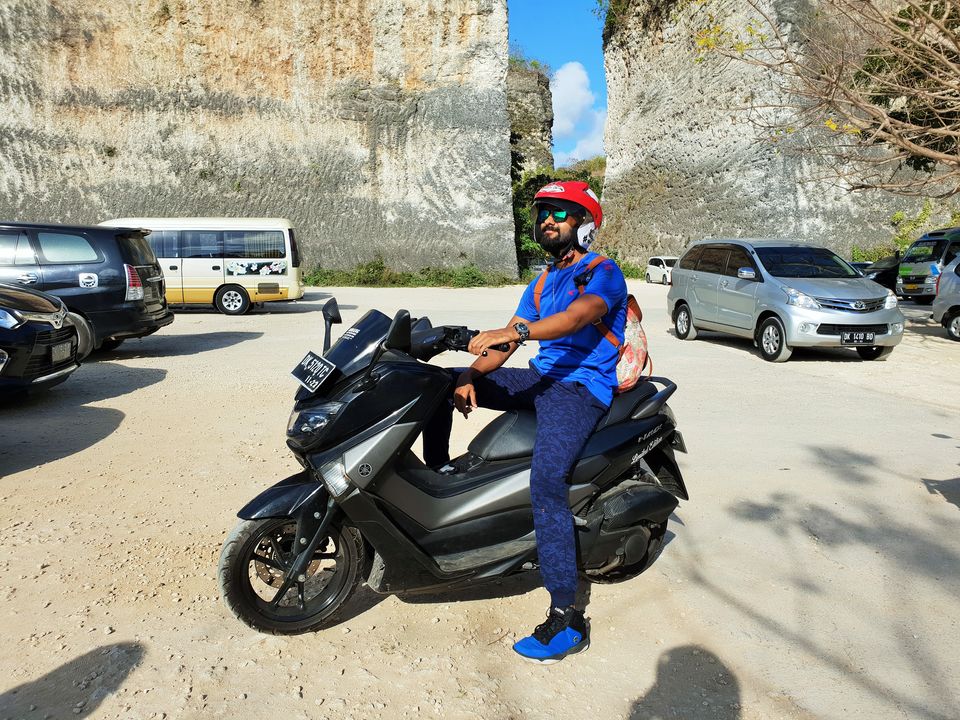 I booked my Villa at Sanur beach and I was happy that i made a right choice as it had best facilities and lively neighborhood nearby to eat and roam around. Not to mentioned the fact that, it was right next to the beach :)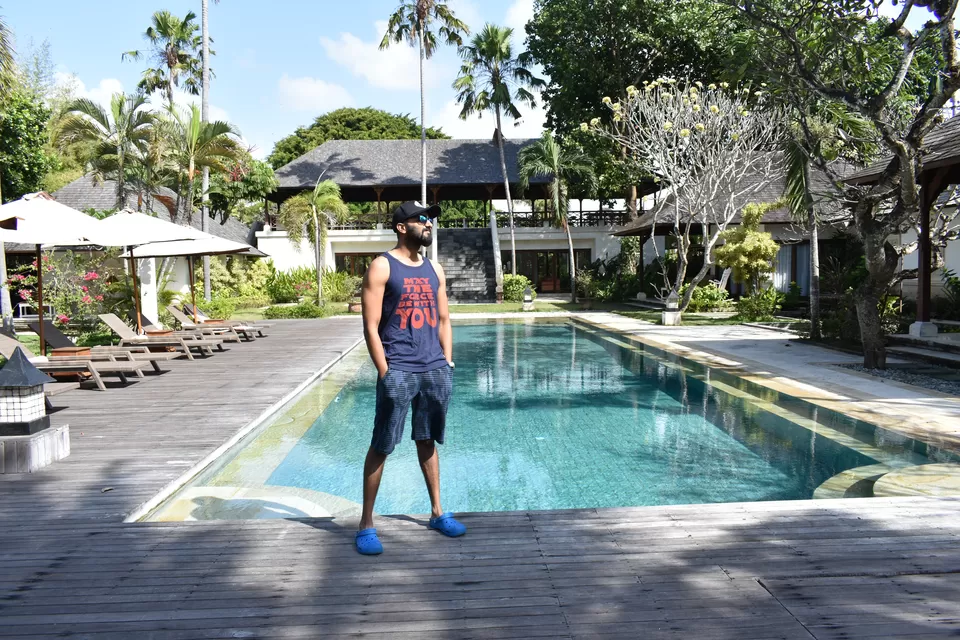 It took around 40 minutes from Sanur to the Garuda Park. I just followed the Google Map on my Indian Phone equipped with local SIM Card which I collected at Airport at just Rs.450. You can book online at best prize here:
https://www.klook.com/invite/Q161Z?c=INR
Here is a short video, i hope you guys enjoy it :)
It takes around 30 minutes from Garuda park to the Uluwattu temple. You should be careful to select the route through Toll Road in Bali. It has different lane for 2 and 4 Wheeler and it doesn't accept cash as you have to pay by the smart card. I was lucky as a local rider swiped for me when he observed that I was struck at the Toll Booth :)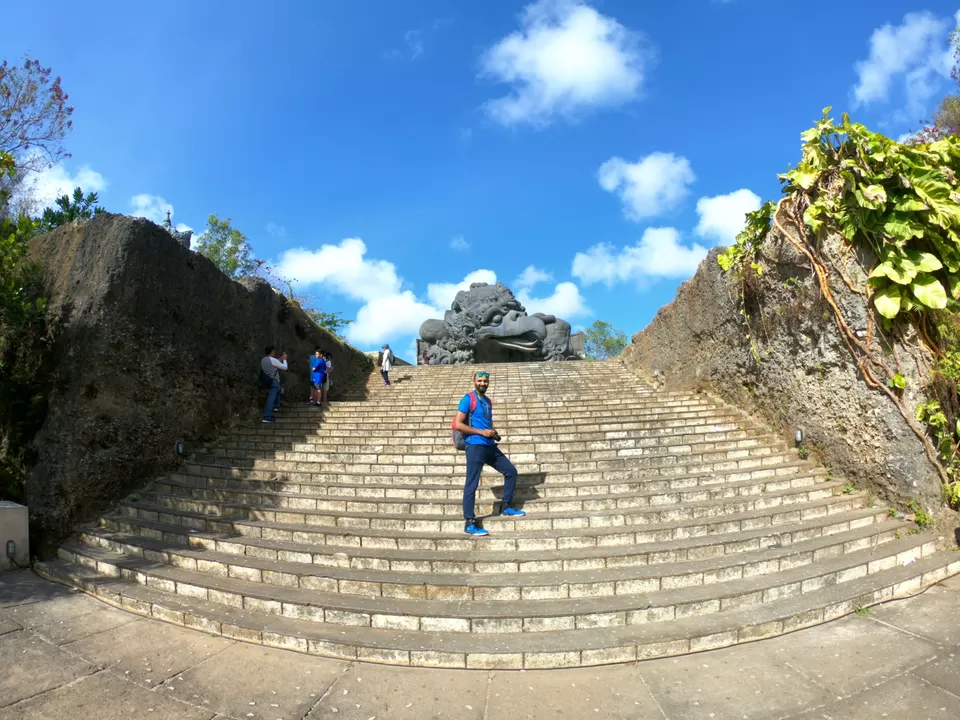 The parking ticket cost around 5000 IDR (20 INR) and entry ticket is around 6000 IDR (around 300 INR). You will get a free drink at the restaurant near the main entry gate. The Garuda park has three main statues, 2 are completed whereas third one is under construction till date.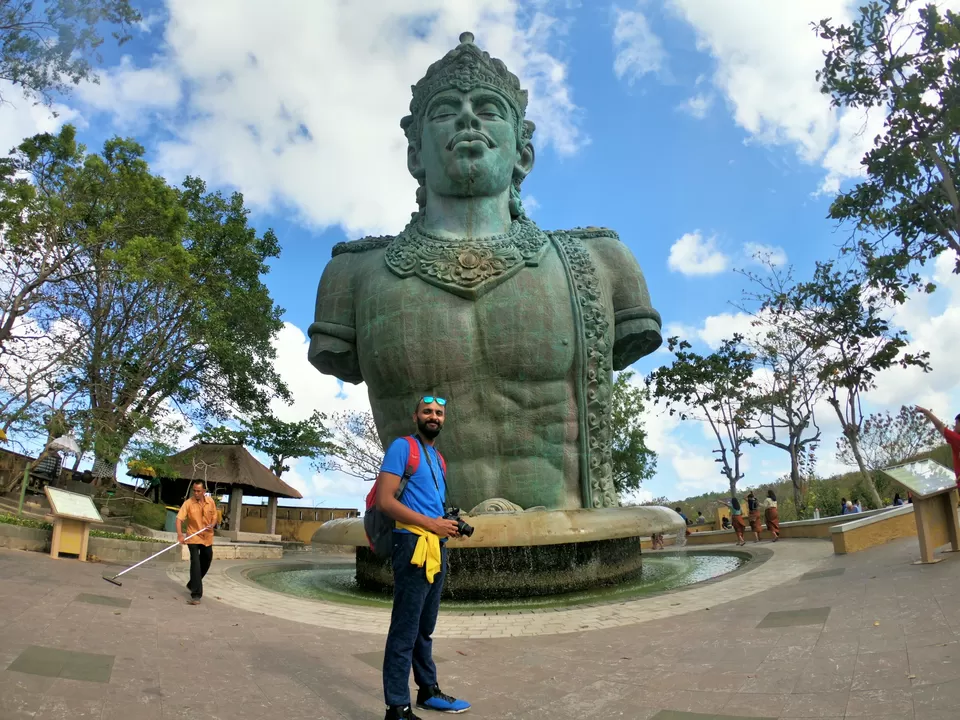 After spending almost 1-2 hour, I moved to the next destination for today's menu - Uluwattu Temple.
It took me other 30-40 minutes to reach there as the roads were narrow and some tourist traffic blocking the way as usual :)
The parking was around 2000 IDR with entry ticket of 30000 IDR (150 INR). The view from the temple is amazing with sea waves crashing against the land.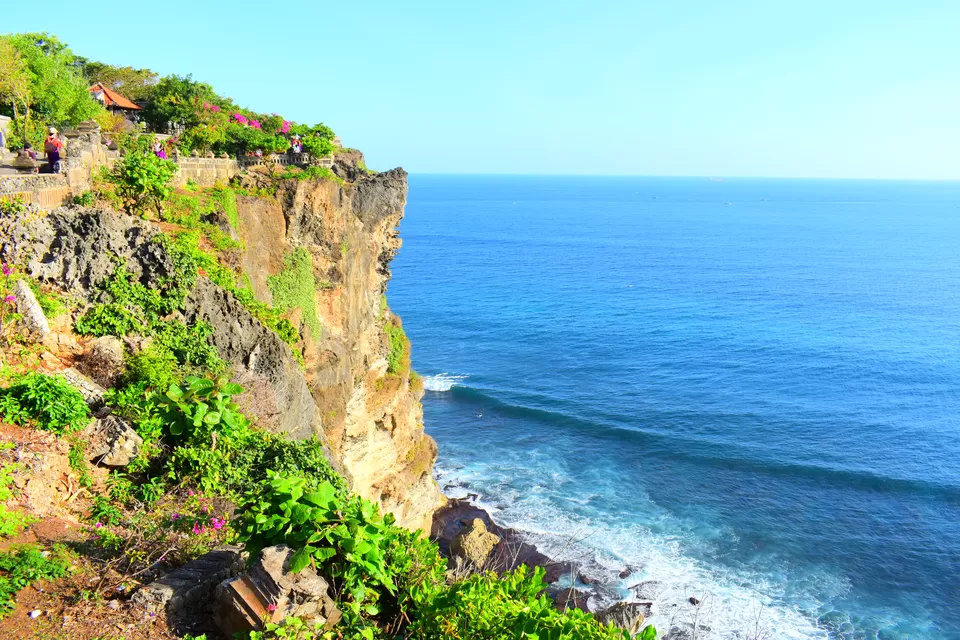 The main attraction at Uluwattu temple is Kecak Dance, which has entry fee of other 20000 IDR. Make sure you gather near the place for the Kecak Dance at 5PM to buy the ticket first as the dance starts at 6PM and seats will be filled very quickly.
The Kecak dance is a performance based on Ramayana and involves main scenes like Devi Sita Kidnap, White Monkey Hanuman taking the ring to Devi Sita and later on the final battle between Lord Rama and Ravan.
The most interesting part about the play is background music, as no instruments are being used therefore around 20-30 men keep chanting 'kecak-keack'.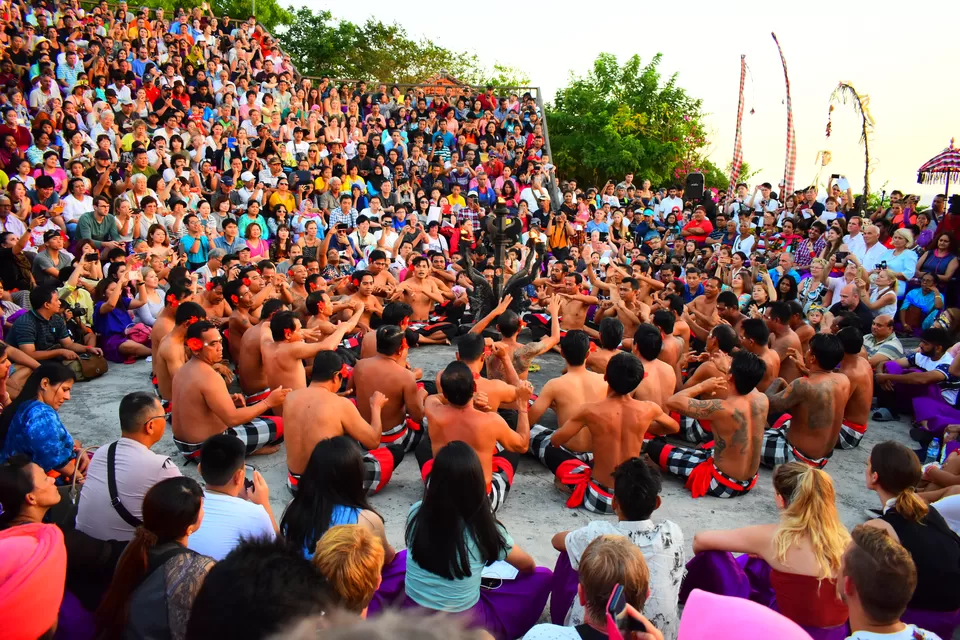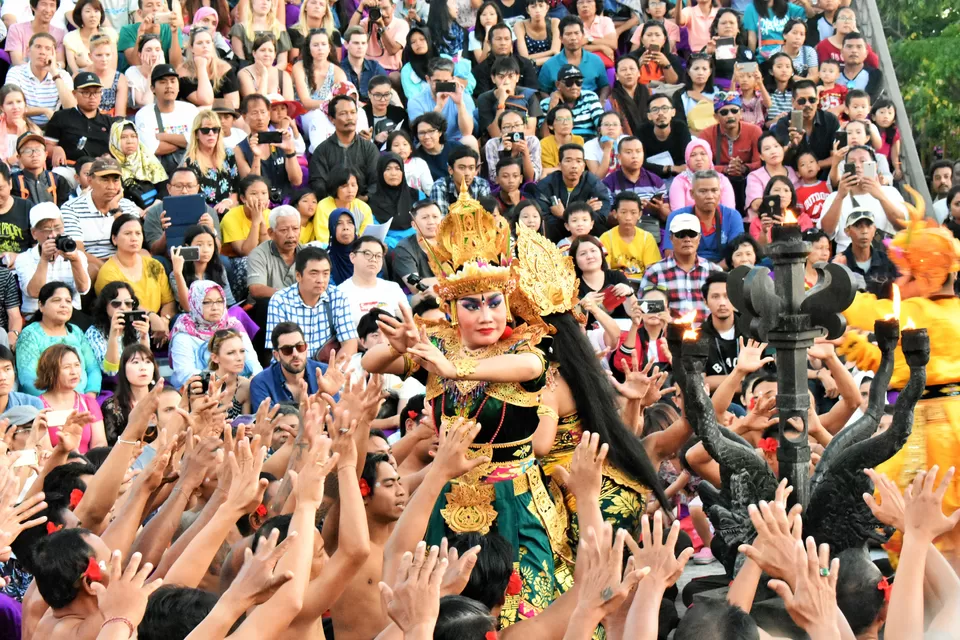 I hope you have a nice time in Bali :)