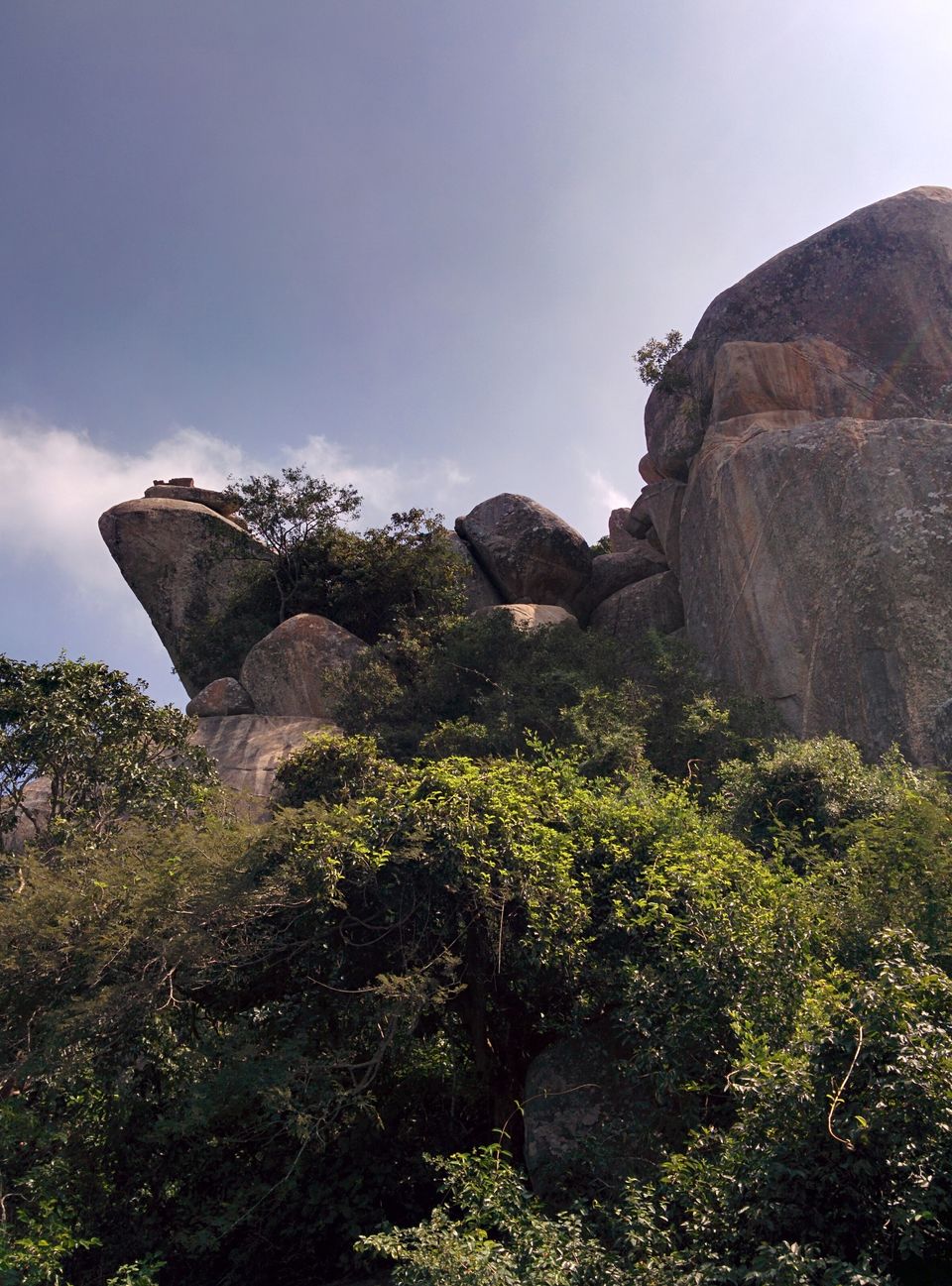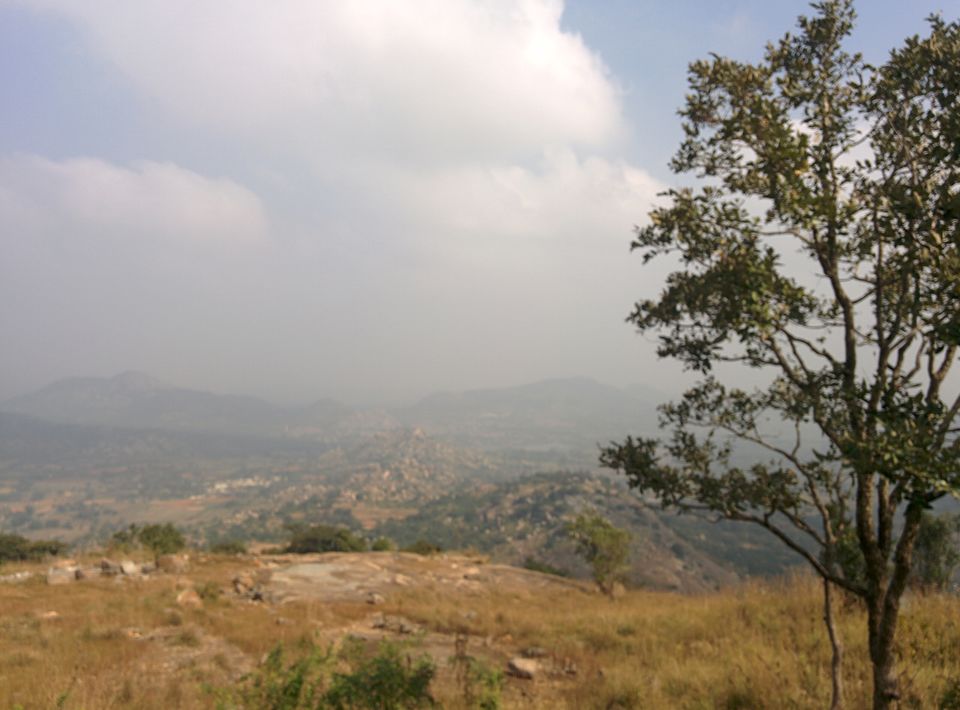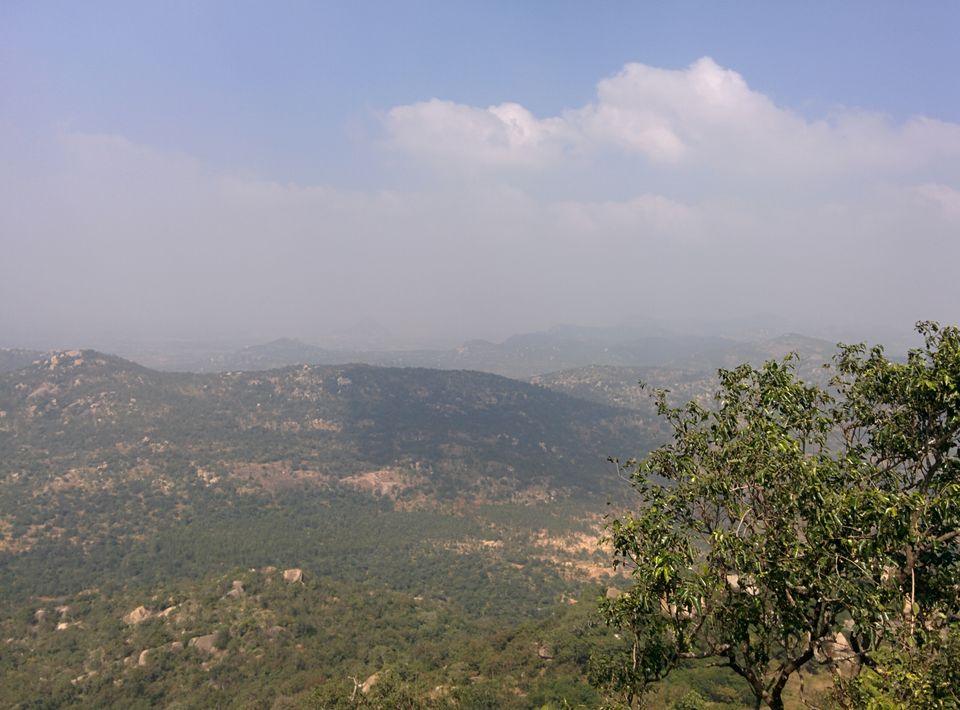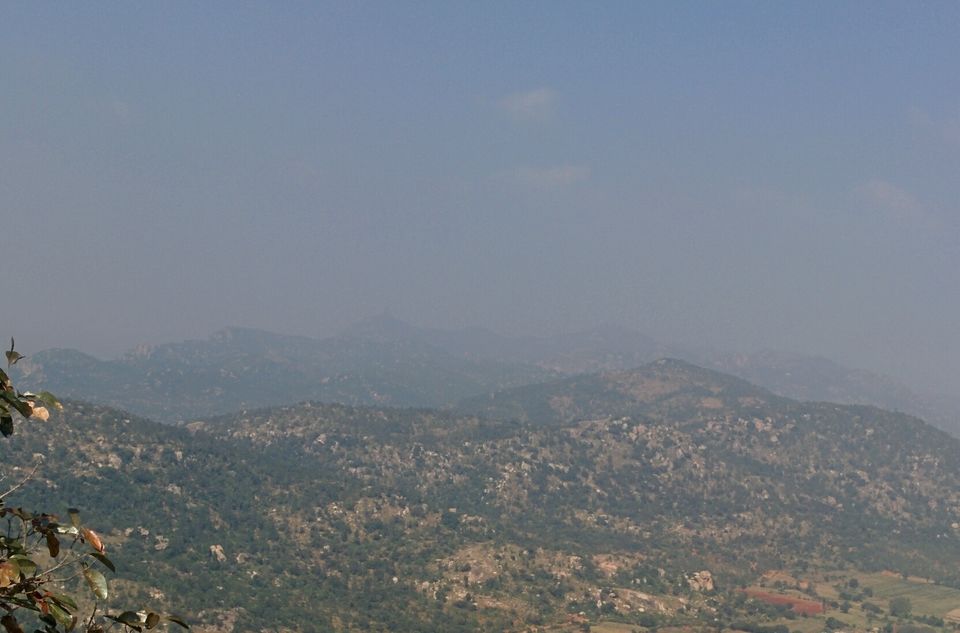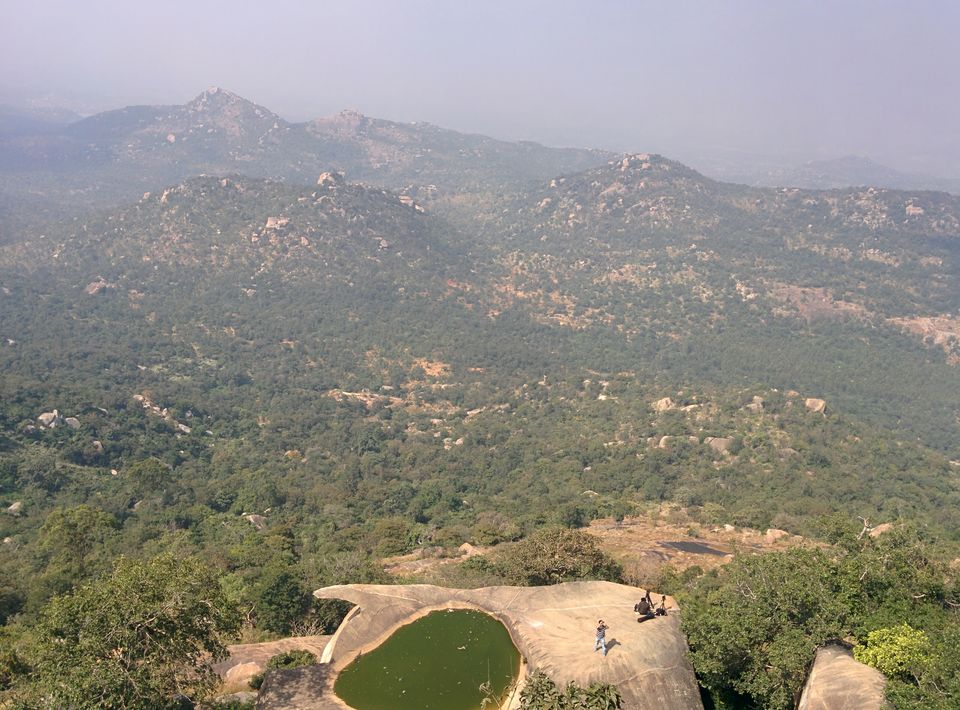 If you are staying in Bangalore you would have heard about Nandi hills for sure. It is so famous that it is compared with most of the other infamous hills around the city. Same way, even Avalabetta is compared and called by so many as "Nandi hills without crowd". But after visiting this place, it looks quite famous. It is usually crowded with worshipers of the temple at the top, and also traveling enthuse.
I saw this place listed in the article, "hills to be visited nearby Bangalore". Later one by one from my friends list started to post photos from this place on their facebook wall. One thing I observed in all those pic is that most of the people go there for one single famous stone spot :P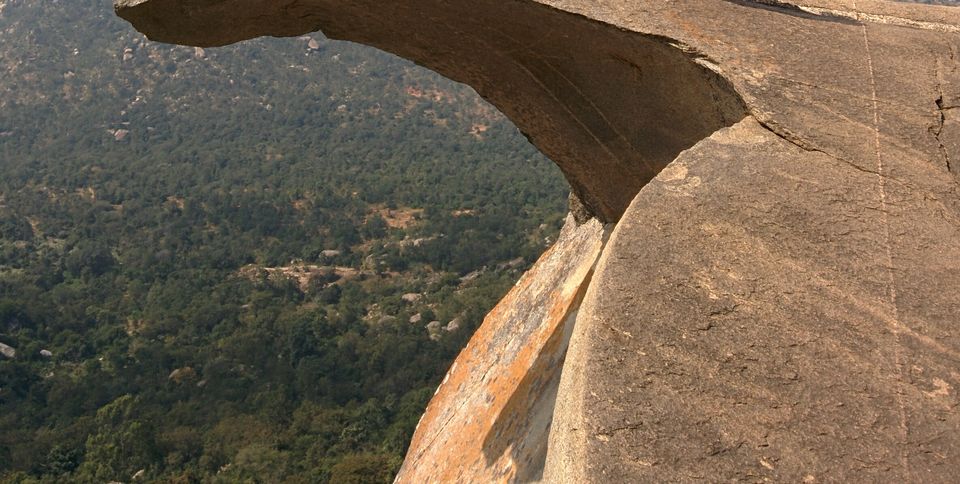 Oh ya!! I also wanted a pic at that spot :) This place is best option for one day expedition as it is around 110 km from silk board. So we planned one Saturday. About the route, no need to worry. Google guides you till the end. You should take the same highway as Nandi hill's. You have to leave the highway by taking left in Peresandra. Once you are inside village, I would suggest you to follow the sign boards instead of google map. Because, at one point google shows wrong road. Anyway, villagers are always there to help you out with the route as the temple at hilltop is worshiped by villagers. The route makes you think whether its really a hill top or not :P
Once you reach the temple base, left turn takes you to the guest house. The view from here is quite peaceful :) The view is not completely greenery. But the breeze makes you feel that the journey was worth for it.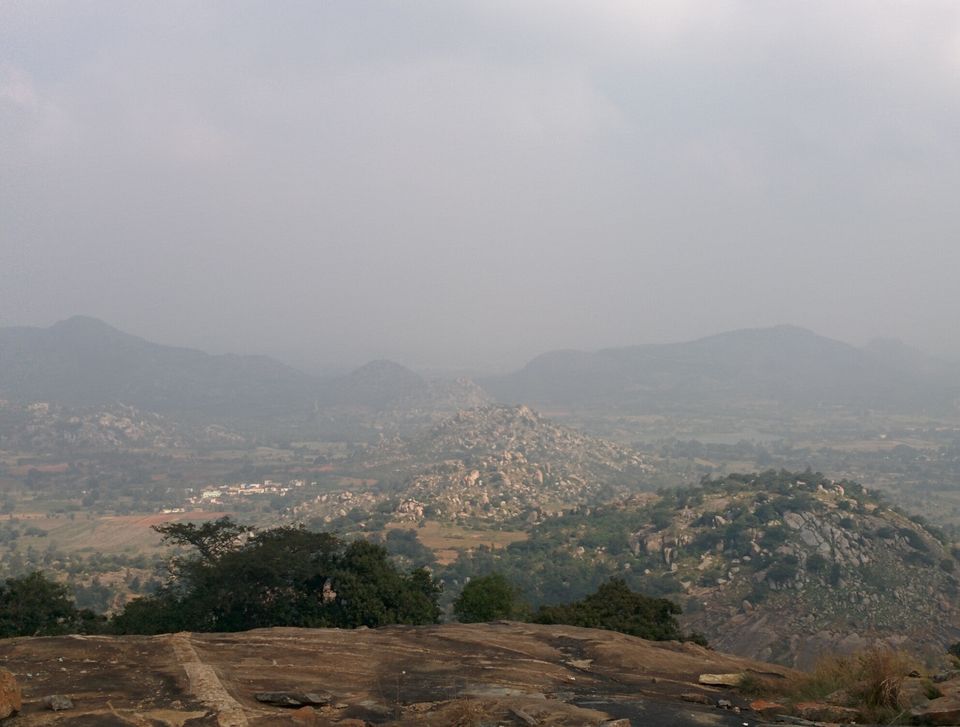 And you have to climb around 350 steps to reach the temple. Again, around 100 steps from left of the temple takes you to the Avalabetta hill top and a mud road from right of the temple takes you to the spot light of this place :P Of course I am speaking of that spot which is common in all pics of my friends who have been to this hill :)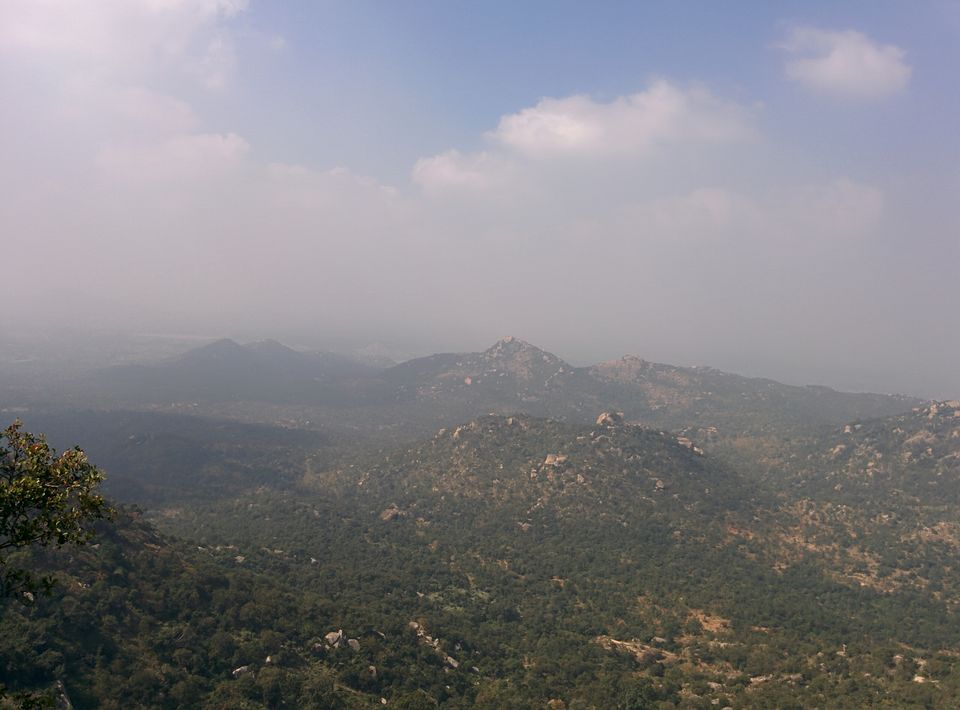 At the hill top, you can do rock climbing. You can stop right now imagining yourself doing rock climbing with ropes and all :P What i meant was, there is one rock which you can climb with little adventure :P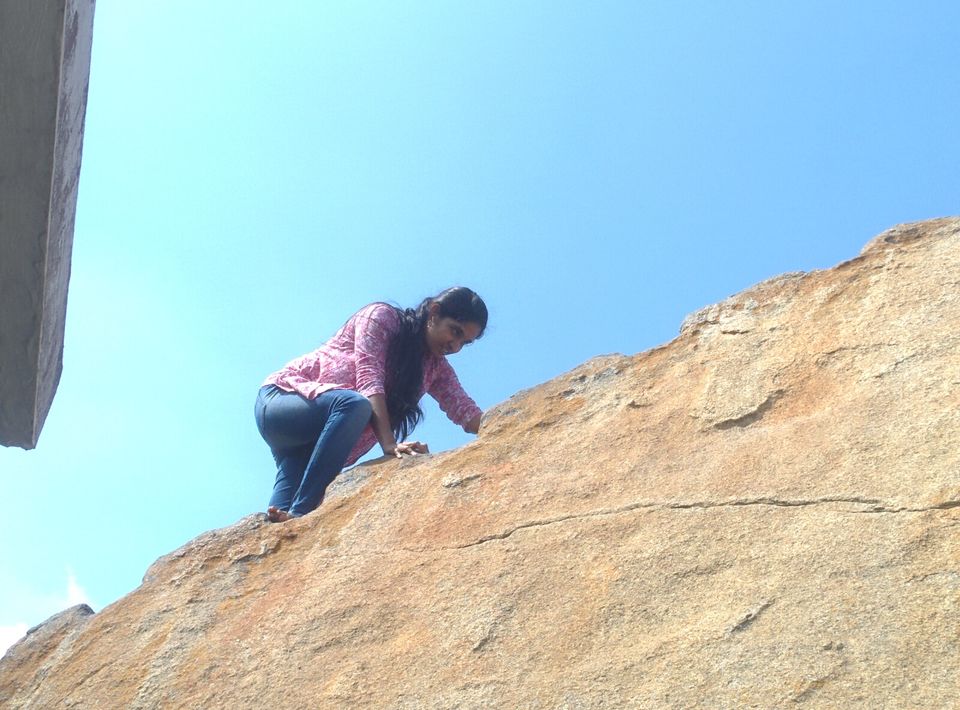 I don't think you would get a place to sit and have some peace here. But you can enjoy the view and do some photography. Oh by the way from one of the rock you can see the famous spot :P After enjoying the rocky view from up here, you can also go to the spot light and do the photography :) Over all it is a refreshing place with panoramic view. An early morning ride and a small trek is what it takes to make your weekend little interesting. And you can complete your day with sun set at Nandi hills while coming back.
"Explore nearby and make best use of weekend" :)