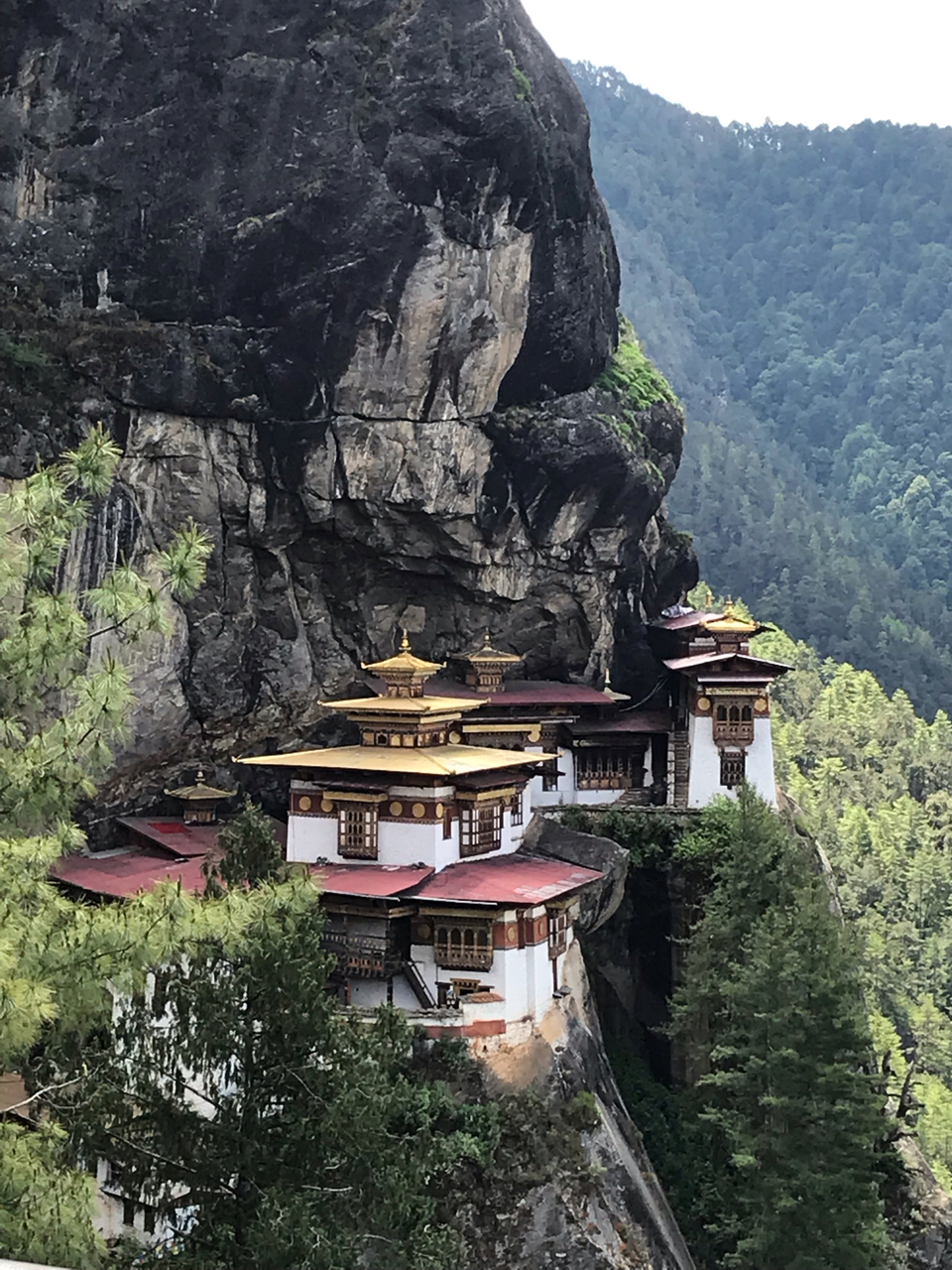 Bhutan, the land of Himalayan Dragon, is not just the land of happiness but also peace, serenity, authenticity and above all simplicity!
The Trip has been the highlight of this year! Big shout out to @internationaltoursandtravels for the amazing arrangements!
Picture 1: The tranquil view over a hanging bridge near Punakha Dzong.
Picture 2: Thank you @nirvanalodgebhutan for having us. We witnessed the soulful Bhutanese experience with this quaint local home stay.
Picture 3: This was taken in a park somewhere in Phuentsholing on Day 1.
Picture 4: Oh, this takes my heart away. Colorful flags hoisting on a hill top over viewing Thimpu, the capital city. ♥️
Picture 5: Apparently, Bhutanese people consider 'Phallus' to be a symbol driving away bad omen. Rather, an interesting aspect of Bhutanese beliefs.
Picture 6: We always prefer exploring the city on foot. While in Paro on a Tuesday night when the entire city is shut, we got hooked to this beauty of a game (with no football backdrop whatsoever!) ????????‍♀️
Picture 7: Behind this picture goes a long (really long) tiresome journey with lots of stomach crams, pit stops and tears (literally) but it was all worth it at Tiger's Nest.
Picture 8: No words would do justice to this masterpiece!
Picture 9: That's the national dress of Bhutan known as 'Kira' (the skirt) and 'toego' (the blouse)
Fun Fact: They show up to work wearing this. So cool ???? and whataay way to inculcate their culture into their everyday life.
Picture 10: Dochula Pass plays host to 108 memorial stupas known as 'Chortens' which pay homage to 108 soldiers killed in the battle of 2003.
And, finally, The Himalayan Kingdom is an epitome of acceptance of one's values and respecting them along with preservation of our natural habit and coexisting so beautifully with Mother Nature. No wonder why they call it carbon negative and the World's happiest country.
Until next time.
-R.A.