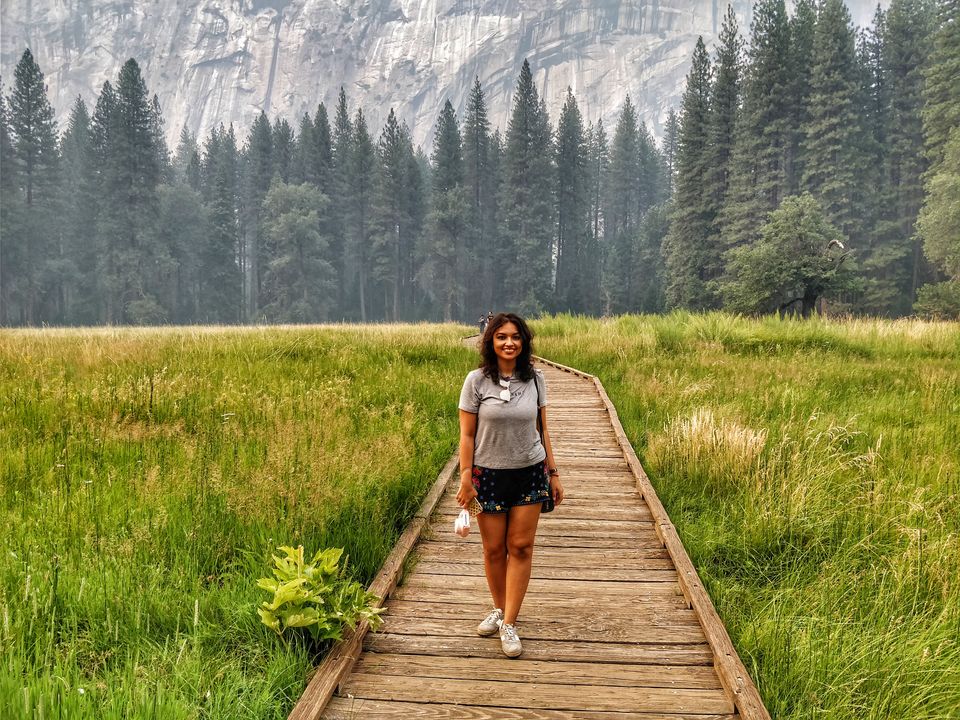 Yosemite National Park has to be my favorite destinations of all times. No other place has made me feel free and wild as this place. May be it is the huge calcium carbonate structures hovering over you from every corner of the park. May be it is the grand waterfalls that make you feel so small in comparison. May be the fact that there is no one way to experience the park - there are innumerable!
I cannot pin point the reason, but it is one of the best places I have ever been to. I just have 2 tips for everyone there - book an accommodation at the valley to save on commute time, and secondly make most use of the free shuttle - it is amazing!
For night stay, we had booked the Half Dome Village which is more like a camping place - it also happens to be the most popular places to live in the valley because the other accommodations fill out pretty fast. Most of these have shared bathrooms, which are very clean by the way. And there are no charging points, so make sure to bring a lot of power banks. Because you would want to take a ton of pictures!!
For the things to do - we did the Lower Yosemite Falls, which is a simple 15 minute walk away, and is breathtaking. Next morning we did the walk around Mirror Lake. Again an easy hike, and takes about 45 minutes to an hour to complete. You can also chill at the Mirror lake and swim and sun bathe, have a picnic lunch etc. But we came back to catch our tram tour. it is a 70 dollar ride around the park, and an excellent way to take a tour around the humongous park while listening to interesting stories from the tour guide. I highly recommend this tour! After this, we went for the Happy Mist Trail which is an easy to moderate hike. And lastly took a drive to Bridalveil falls. The Toluemne meadow is at the center of the valley and a gorgeous place to watch the sun go down!
Long story short, if you are in California area and looking to tke a 3-4 day break from the monotony of life, think no more than Yosemite!!!