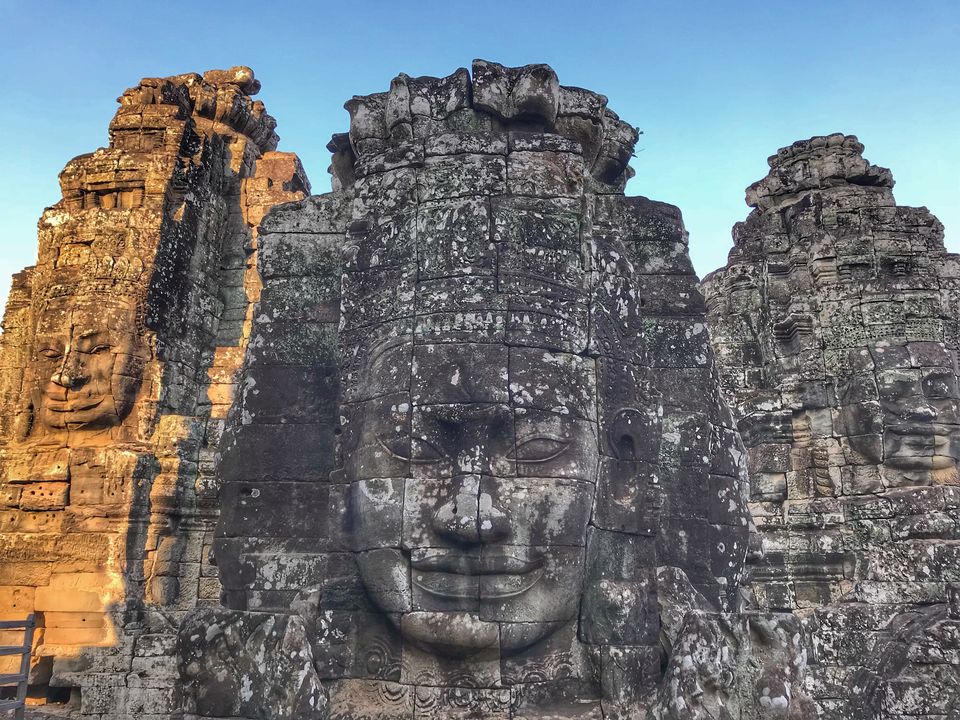 I always wanted to visit Cambodia for Ankor Wat, but what I experienced in Cambodia was beyond the exotic temples and anything that I could have ever imagined. It is undoubtedly the land of most friendly people. Many times I was offered free beer and food by the locals who were celebrating Chinese new year. I am writing my first blog for all budget travelers and hopefully it will help you. I have covered everything from accommodation to food and how you can go around. I have not included the flight cost in my budget as this blog is just for the city Siem Reap but I have shared some details of how I booked cheap flight to Cambodia.
Cambodia is a South Asian country sharing border with Thailand, Vietnam and Laos. Ankor Wat temple is the most important landmark in the country. Ankor Wat is the largest religious monument in the world. The one day pass of the Ankor Wat complex cost $37 (the only not so cheap thing in a backpacker's budget).
Must visit Temples in Siem Reap - Ankor Wat, Bayon temple, Ta Prohm, Banteay Srei, Ba Phuon temple.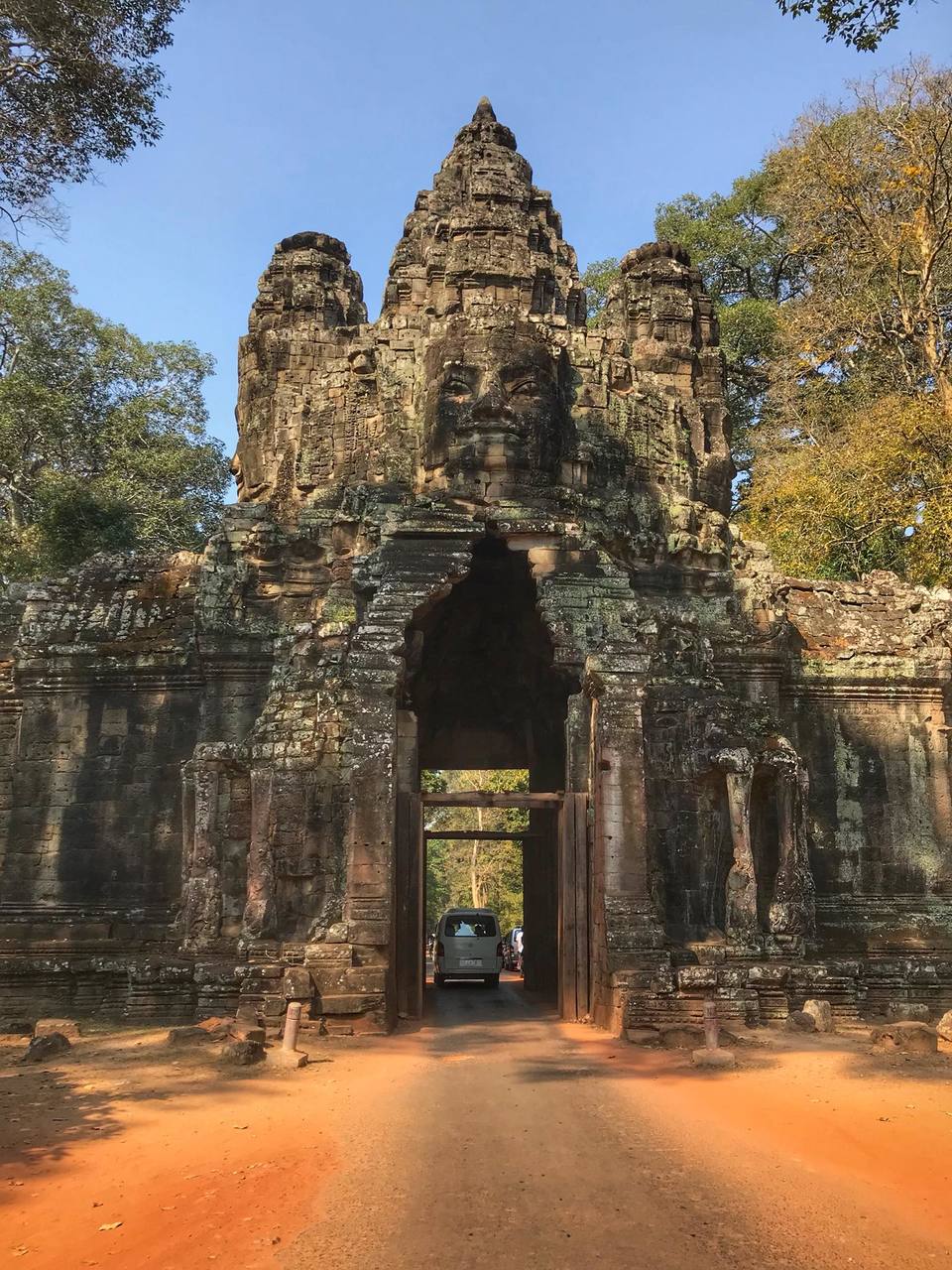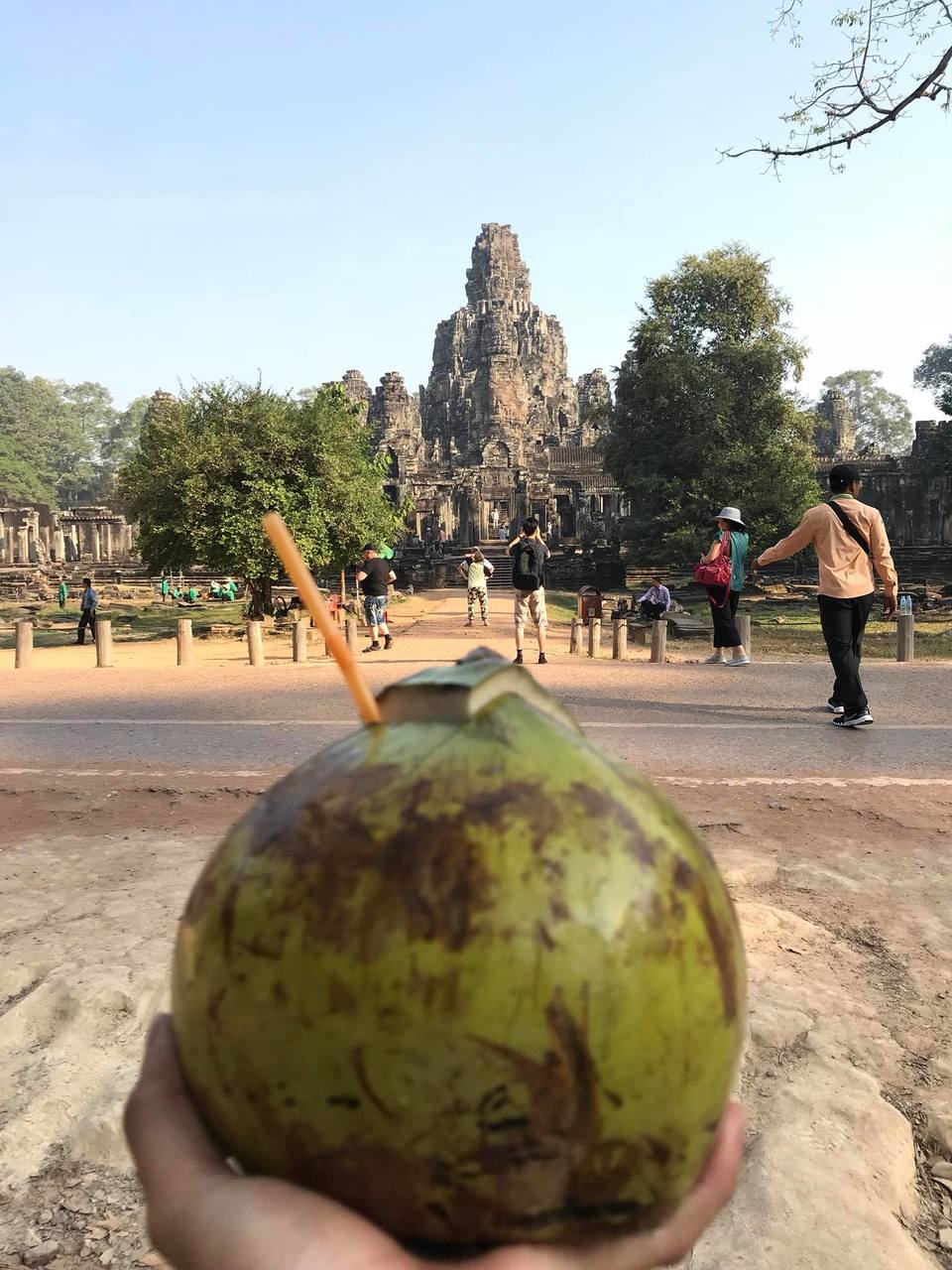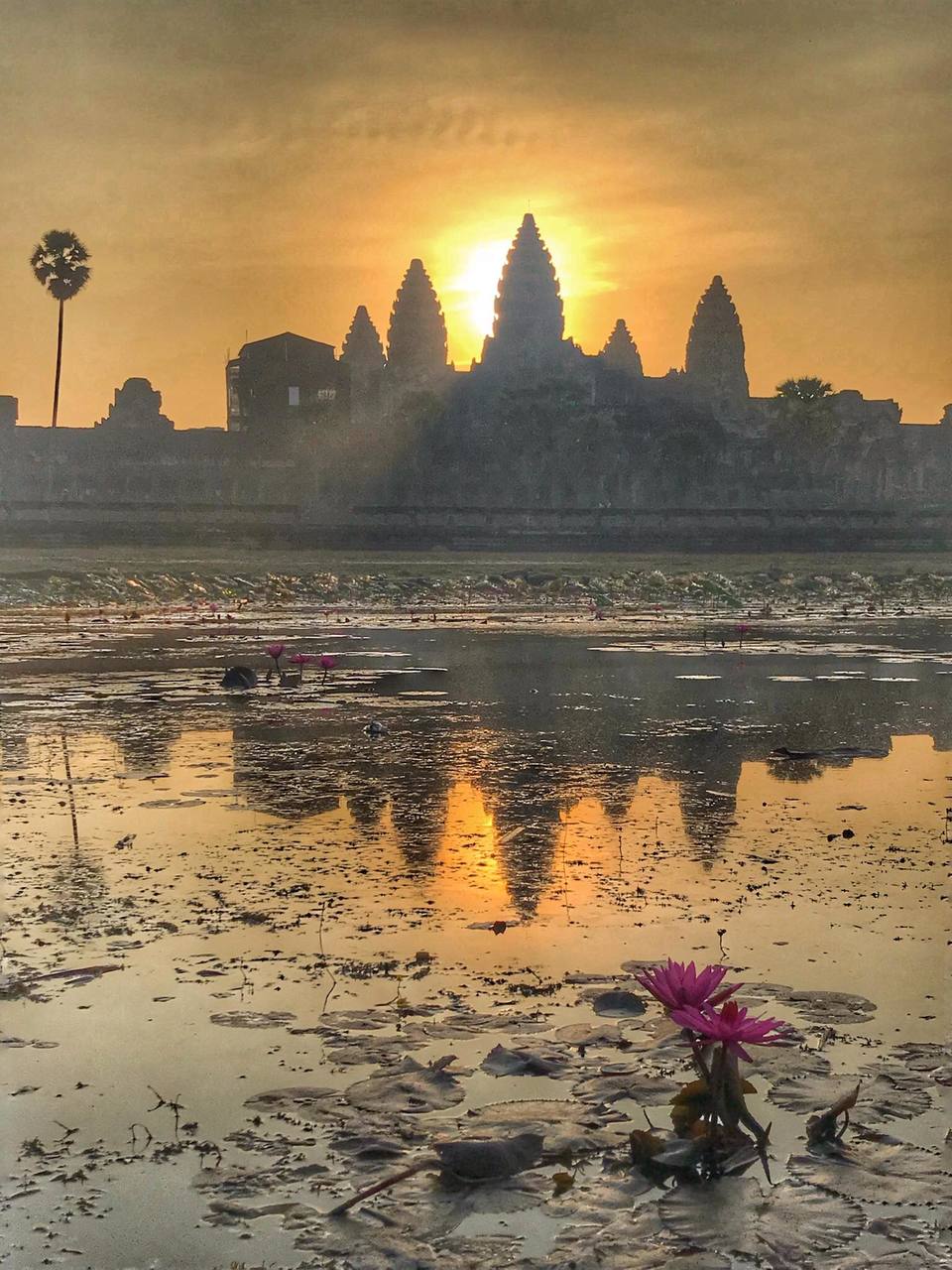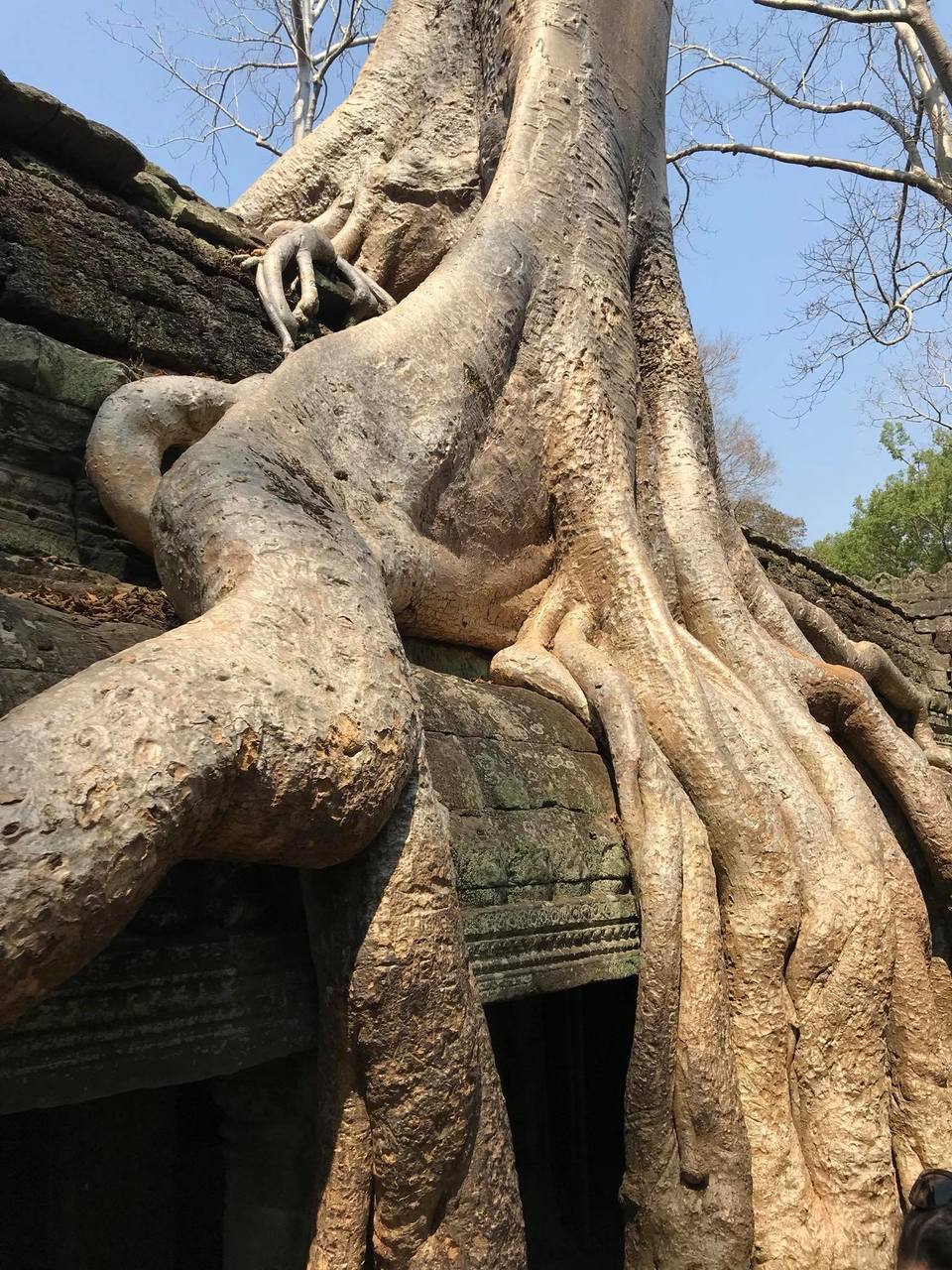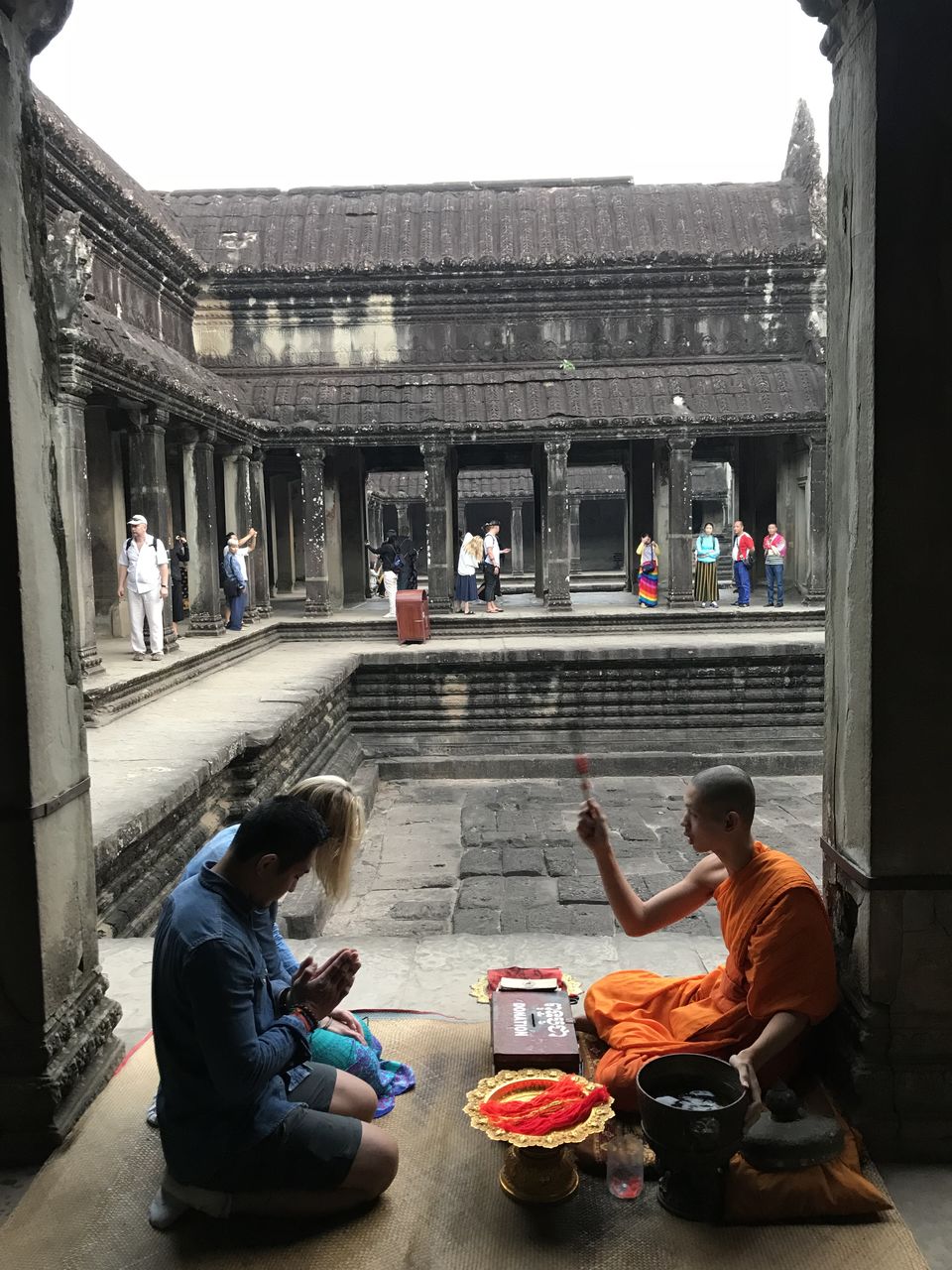 Accommodation -
Staying in hostel is the best option, it is super cheap and it makes you to meet travelers from all around the globe. I stayed in the Central Hostel that is very near to the Pub Street. If you book directly from the hostel it will cost you $3 a day, I booked through Goibibo app and I found it even more cheaper (if you have gocash in your Goibibo wallet). You can compare at the time of your stay and decide for whichever is cheap. Pub street is the best place for its night life in Siem Reap so I will recommend to stay near it.
Food -
Street food is mostly hygienic in Siem Reap. I was paying between $1- $2.5 for each meal and $1 for fruit juice and shakes. Beer is like a national drink in Cambodia. Draft beer is available at $ .50 to all cheap restaurants and pubs. Don't miss out to go to Pub street at night and enjoy the night life.
Going Around -
If you are into saving mode then go for a bicycle that costs between $2 to $4 depending on type of Bicycle. You need to have an international driving license to ride two wheelers in Cambodia. I saw many travelers paying hefty fines for not having a valid license. Tuk-tuk is another option to go around. One day small tour of Ankor Wat complex will cost you around $20 by tuk-tuk. I used bicycle and saved a lot. Ankor Wat small tour can be done easily on Bicycle. But if you want to visit Banteay Srei, you will have to take a tuk-tuk as it is 37 kms far from the mail temple. I cycled for 82 kms and covered all above mentioned attractions.
Money - There are two currencies that are acceptable in Cambodia, one is their own currency Riel (1$ = 4000 Riel) and US dollars. It is better to withdraw the money from ATMs in Cambodia than going with exchange. The ATMs dispense US dollars as well as the Riel. You get the option to choose. If you have a visa Debit Card, withdraw the money from Maybank ATM, they don't charge $5 to withdraw, other than this bank ATM all other bank charge $5.
Visa - Indians have visa on arrival facility and have to pay $30, which is valid for 30 days.
Cool tips - 1) If you buy the pass after 5pm, you get the access of the Ankor Wat temple in the evening and it is valid for next day as well. 2) Don't wear a black dress if you want to have a good picture in front of Ankor Wat or other temples. 3) direct flight to Siem Reap is expensive, so first I booked from Delhi to Kuala Lumpur and then from Kuala Lumpur to Siem Reap, remember to have a visa for Malaysia. If you are planning more trips of South Asian countries, I will suggest to get the multiple entry visa of Malaysia. It will save you a lot of money.
After spending 3 days in Siem Reap, I went to southern part of Cambodia. I spent 2 days in both Phnom Phen and Sihanoukville.