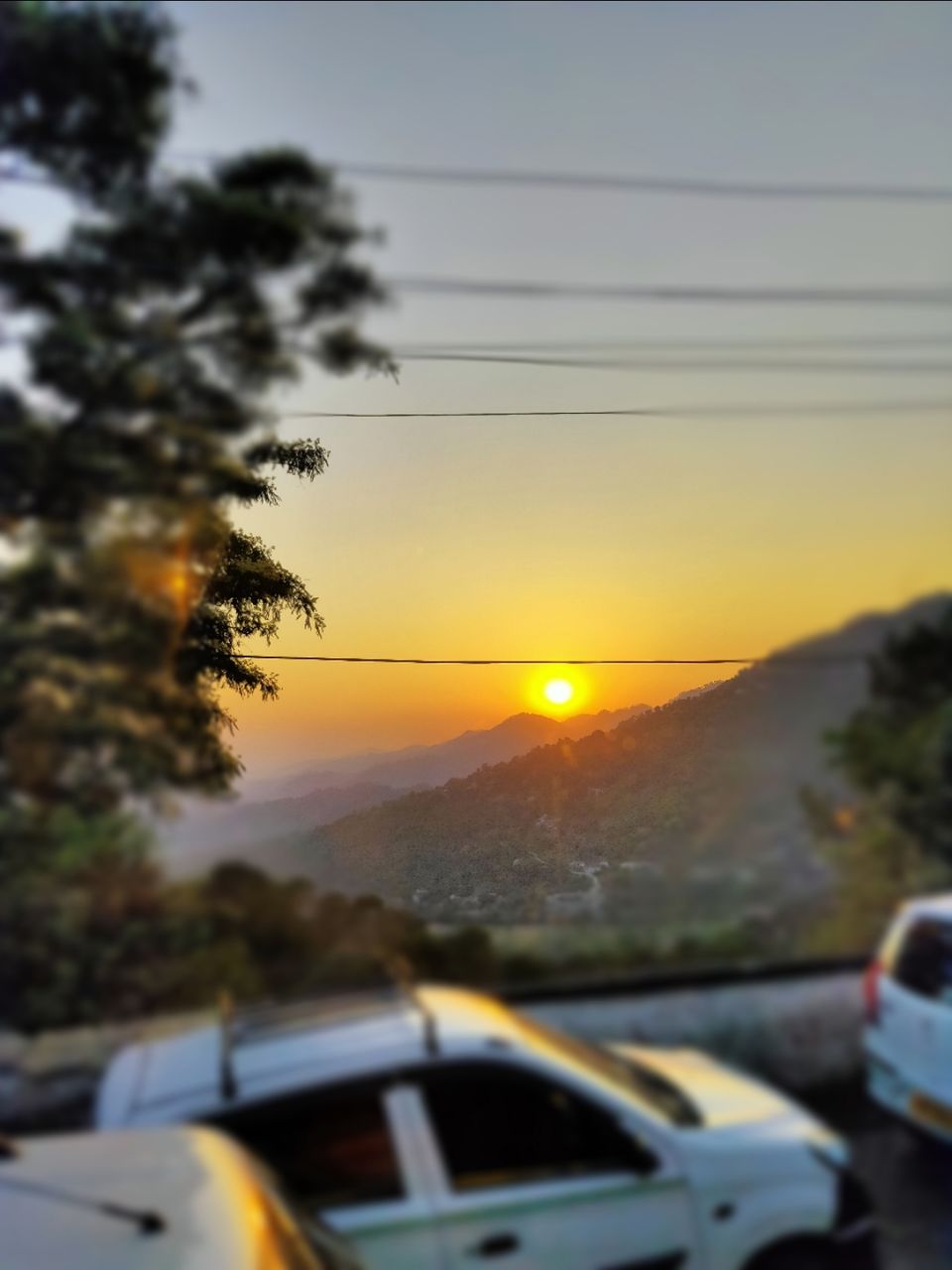 This was a solo trip that I have been wanting to take for some time now and finally got down to making the itinerary. I have been wanting to go Paragliding for as long as I remember visiting our home back in Bandrol eight kilometers ahead of Kullu on the way to Manali on NH3 where my mother belongs from whilst my grandmother continues to live there all by herself. Clearly that's where the adventure in me comes from. The home is nestled in an orchard and has the river beas flowing down the road . She also has a cute homestay within the compound of the house that is a self serviced home away from home and can be looked up on Facebook by the name of 'The Secret Cottage'.
Coming back to planning my trip, I was determined that I want to plan my trip To Bir to the t which I can proudly say I did post which I will go with the flow and see what my heart tells me to do in the moment. I had been researching a lot online about the things I could do while in the Himalayas and specifically in Bir Billing. Paragliding is the most extensively popular activities that take place at Bir. The gigantic Himalayan range covering the city makes it an apt place for Paragliding. The weather and smooth winds of this place are perfect for any gliding sport. You will feel no less than a free bird flying across the mountain ranges, gliding through the clouds. Bir Billing has a cloud base of 4000-6000 meters and is perfect for the the activity of Paragliding.
A silent valley adorned by the beauteous extravagance of mother nature. A place filled with lush greenery and fresh air. This is a small village located on the west of Joginder Nagar Valley in the state of Himachal Pradesh in Northern India. Bir is popularly referred to as the paragliding capital of India, which is also highly popular as an ecotourism center. Billing is the site from which paragliding takes place and Bir is the site for landing, together it is known, Bir Billing and is approximately 65 km's ahead of Dharamshala while an overnight bus journey from New Delhi approximately an 11 hour journey straight up till Bir.
I booked my bus via www.redbus.in which left Majnu Ka Tila in Delhi at 7:30PM and dropped us at the main bus station at Tibetan Colony, Bir at about 8am. I booked a A/C seater (2+2) through Ram Dalal Holidays which costed about INR 1400 and the bus was extremely comfortable, rated 4.1 on redbus. It makes one stop on the way for dinner at about 11pm and the place is average as more than half the Volvo busses enroute stop there so always advised to carry food from home if you have the option.
While you have the options to book your stay and activities through different entities I chose to find a one stop shop who could arrange everything without me having to make separate bookings. After all my research I chose to book through www.campoakview.com which has a five star Trip Advisor rating and close to impossible to find a bad review about them anywhere online. Even though they did take a while with their email reverts it's all worth it at the end of it. Varun runs the show and usually is the one who helps you with the itinerary. After multiple email exchanges I thought of booking a 2 night 3 day itinerary. I arrived on 17th May'2019 at 8 am and was scheduled to spend my first night a guesthouse run by camp oakview called Hotel Paul Manor located in Chougan Chowk. Just upon arrival I got a wash and change room where I rested for a few hours post which I was booked on a mountain biking trail for 6 km's one way from Bir to Palpung Sherabling Monestary which crosses the Bir paragliding landing site all the way in the forests and is quite an adventure.
This entire tour takes you a good 2 hours to cover and there are paths that are up hill and could be a little physically challenging for someone who's not used to cycling though totally worth it. We had a a guide come along though he was on his Enfield motorbike and would meet us every 1 km. Getting to the top and visiting the Monestary is absolutely liberating. On our return we stopped this really cute pizza joint called Himalayan Pizza which is a must visit. On our return to the guest house we collected our luggage and were transferred to the campsite which takes about less than an hour from Bir and is referred to as Camp Oak View. We were warmly welcomed by the team and the head of the family, the cutest German Shepherd called Amazon. We settled in and then head out to the sunset point which had the most breath taking views one could ask for. As for the evening, we had dinner by the bonfire planned and then an early morning start as we were to trek from the camp to Billing the paragliding point.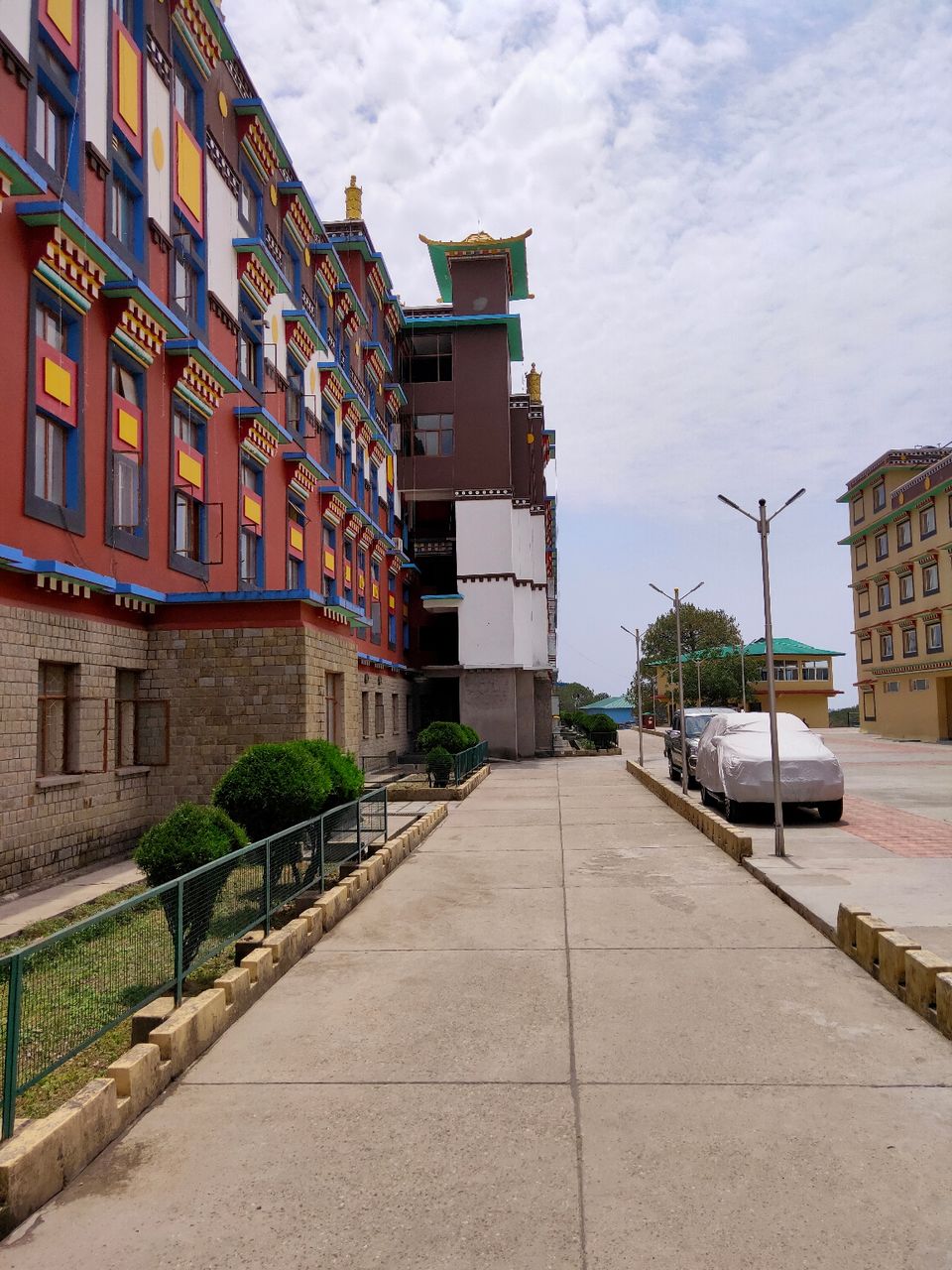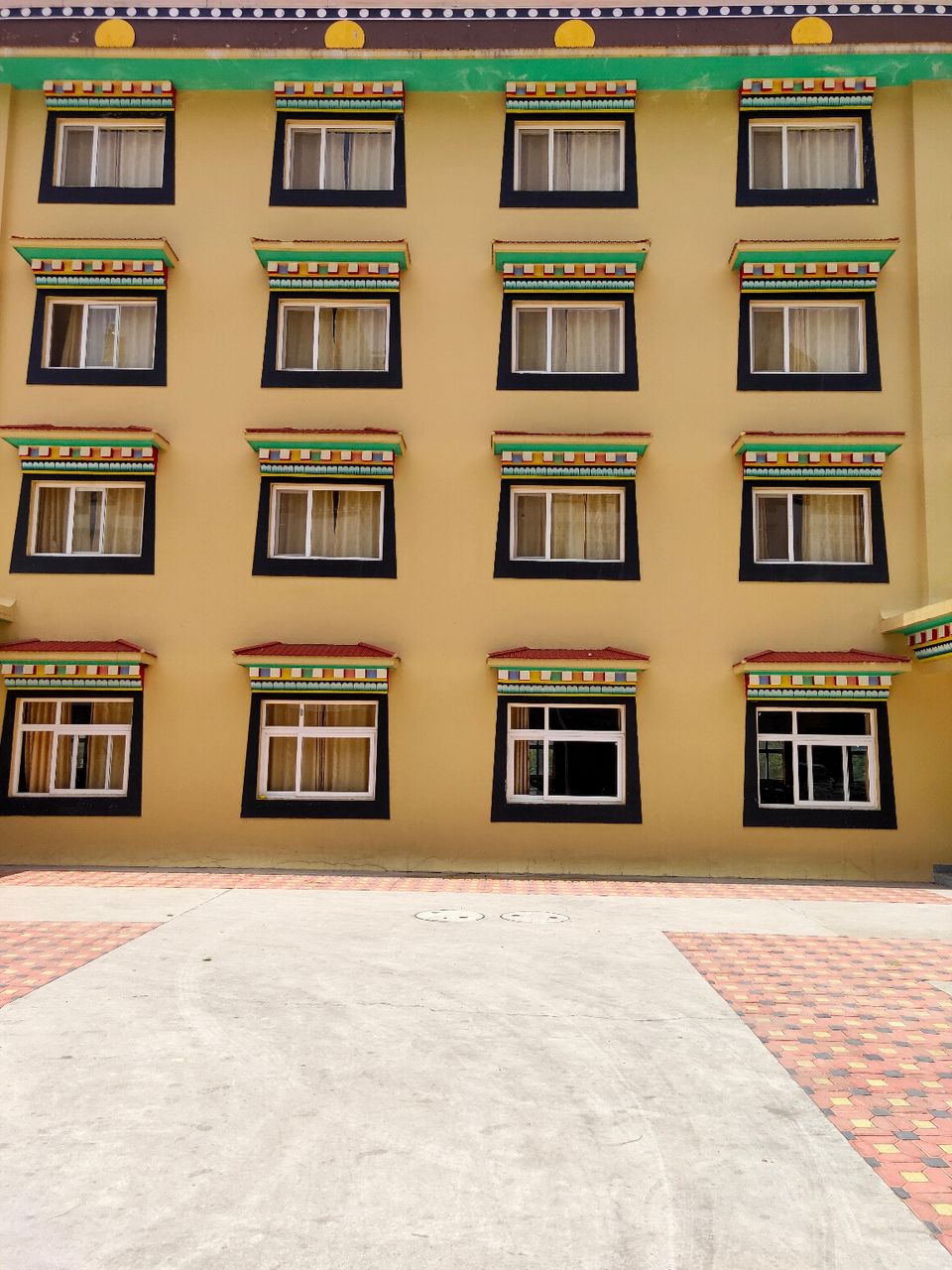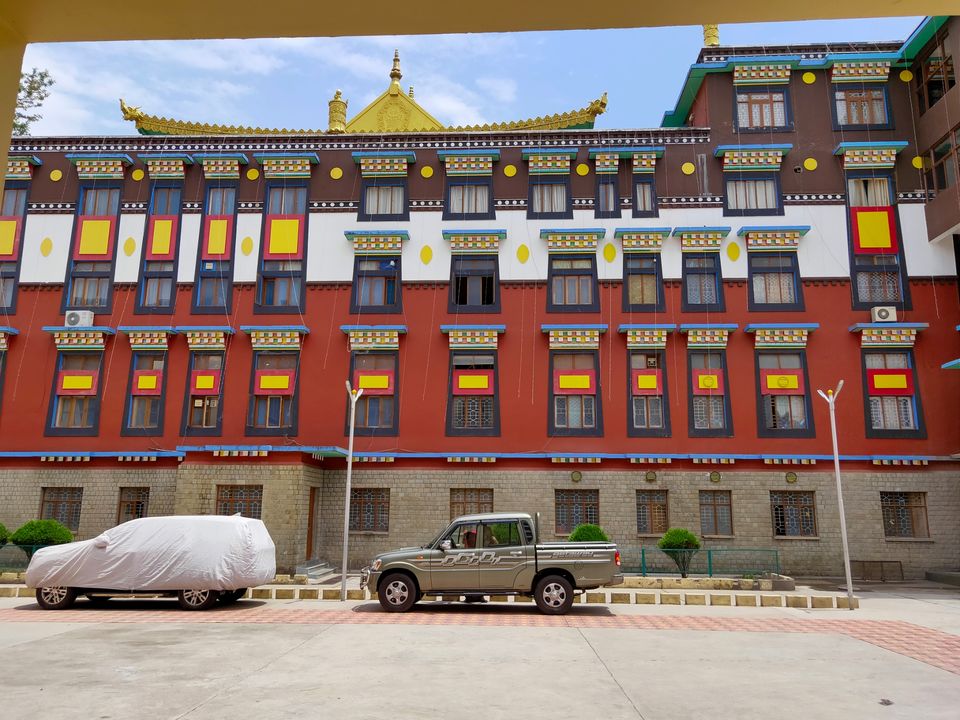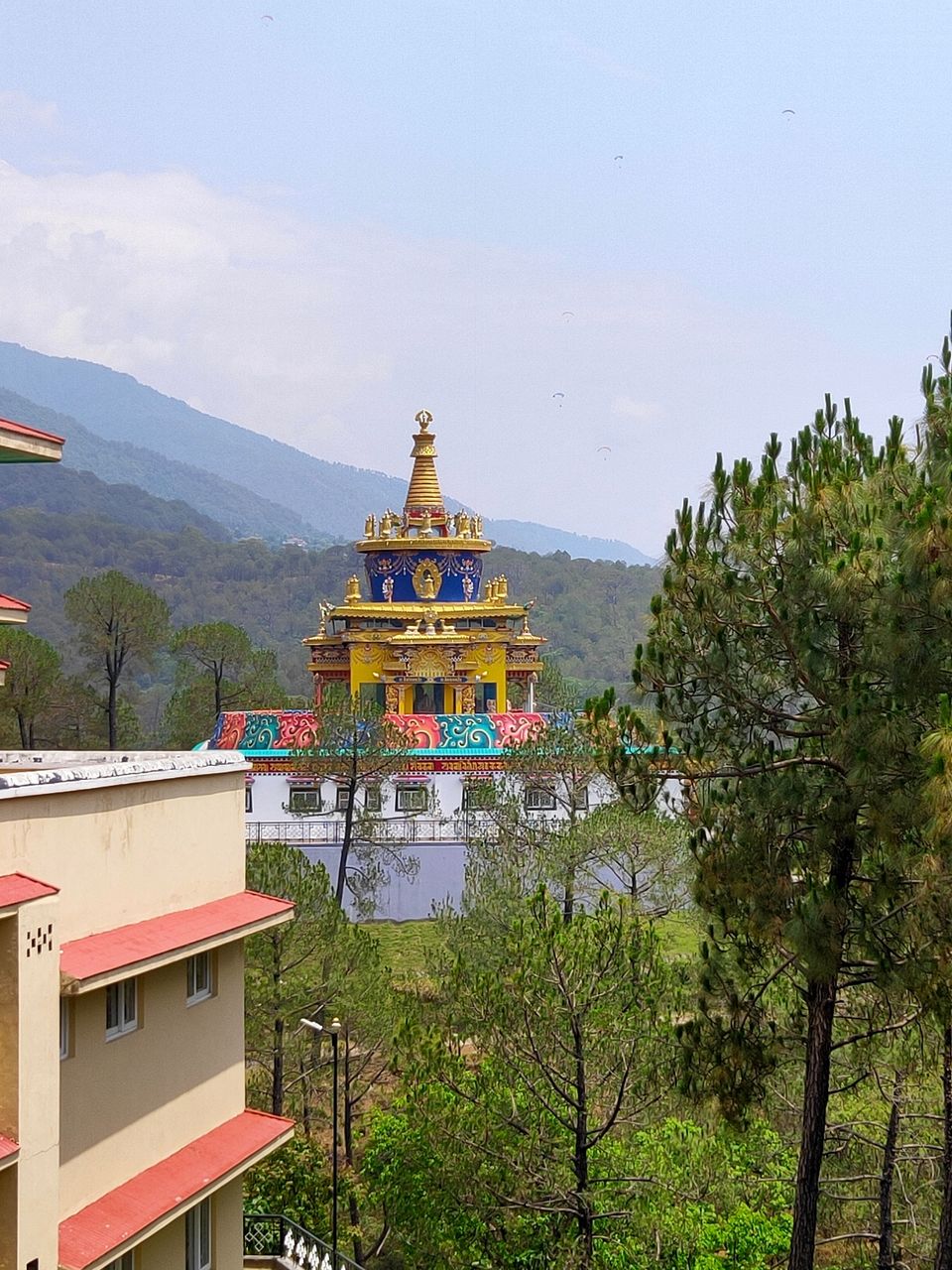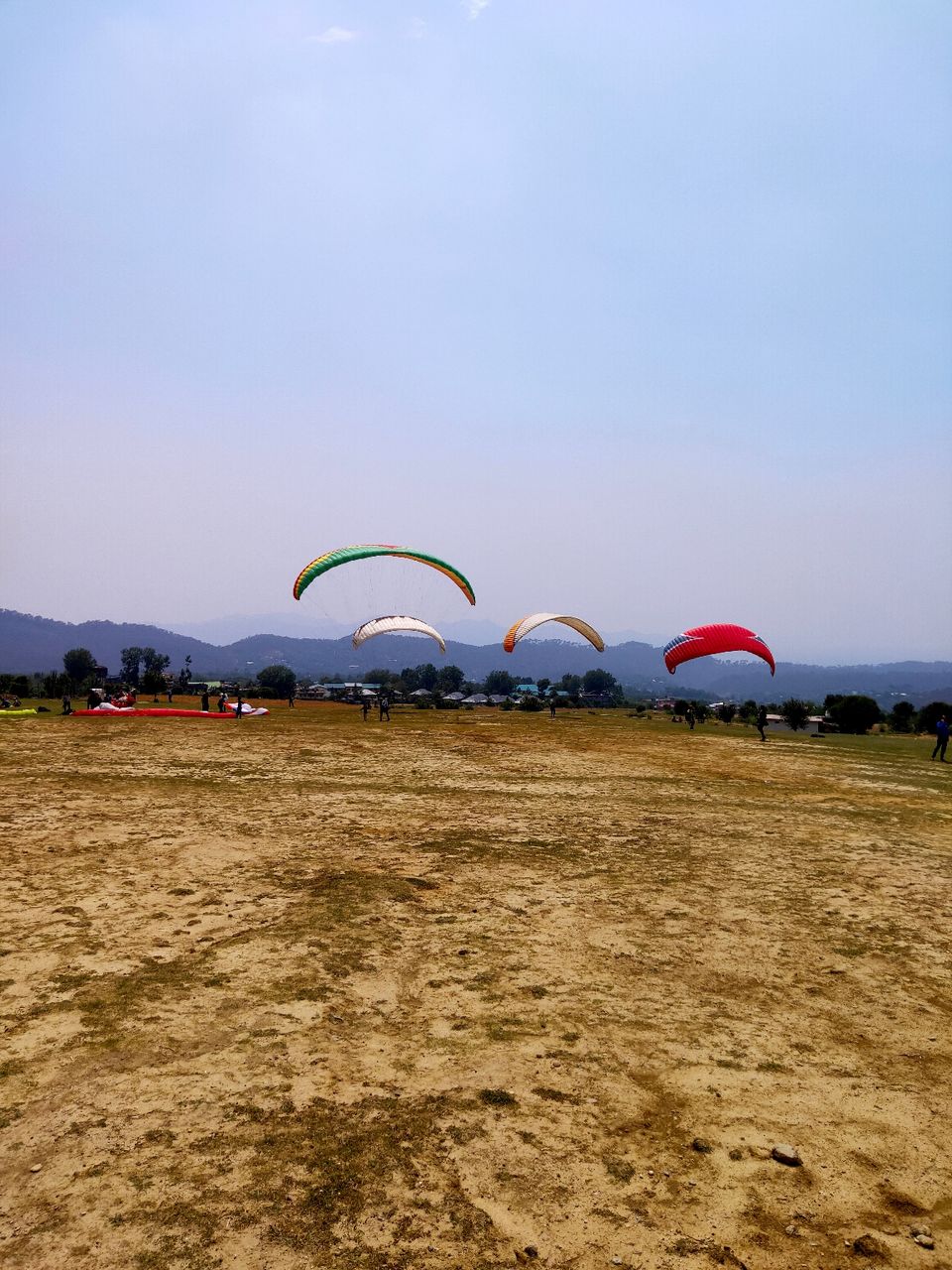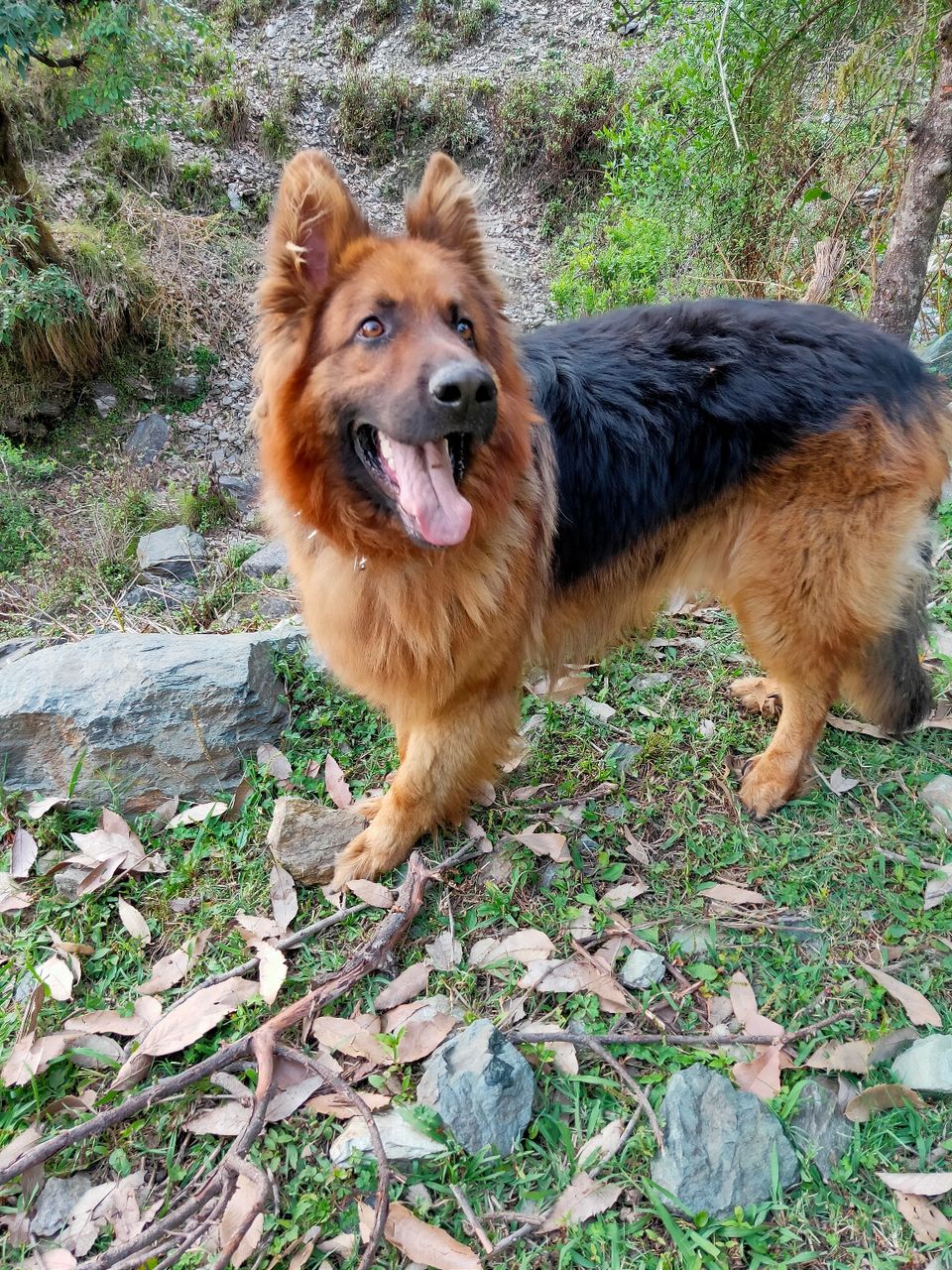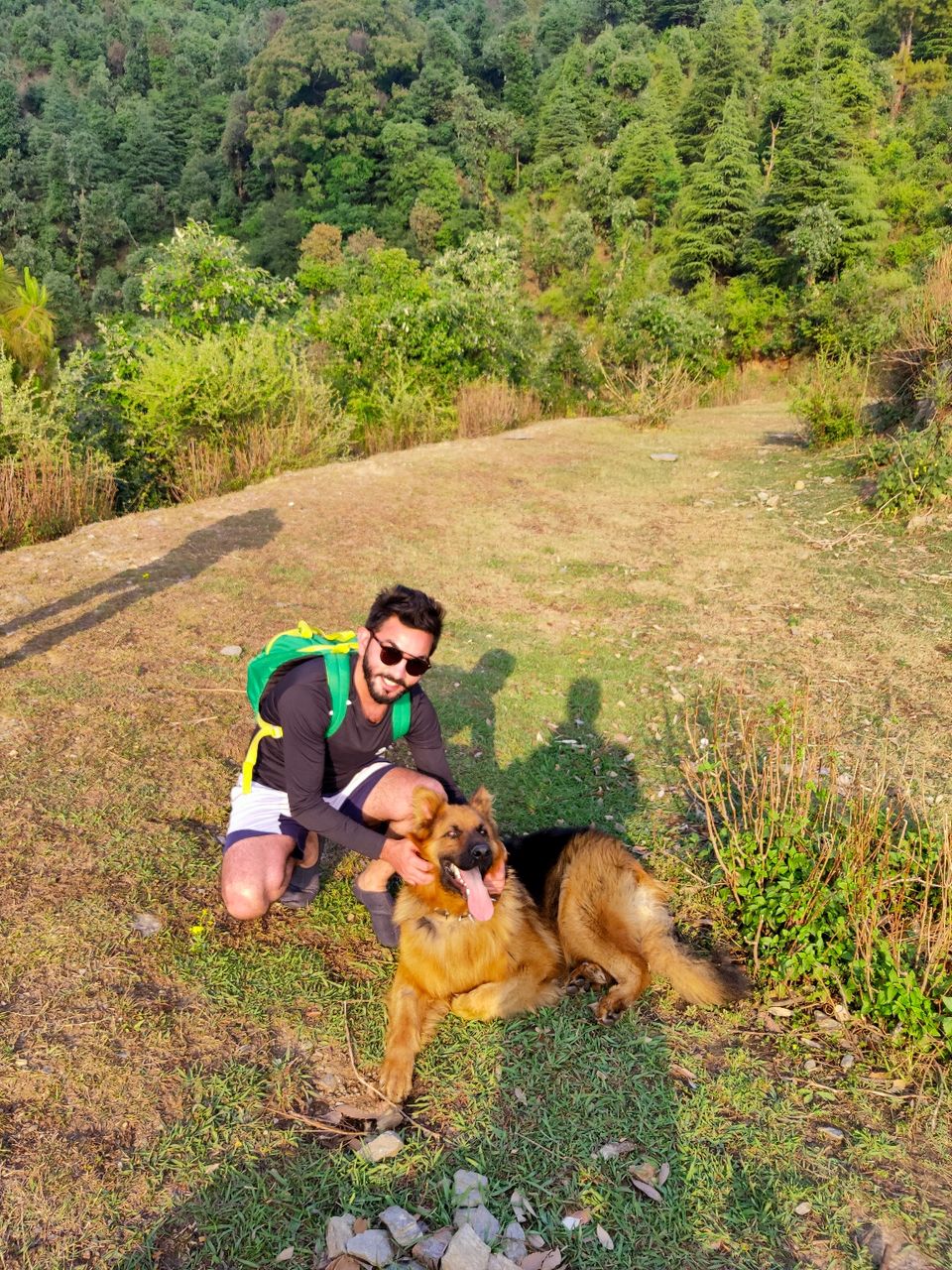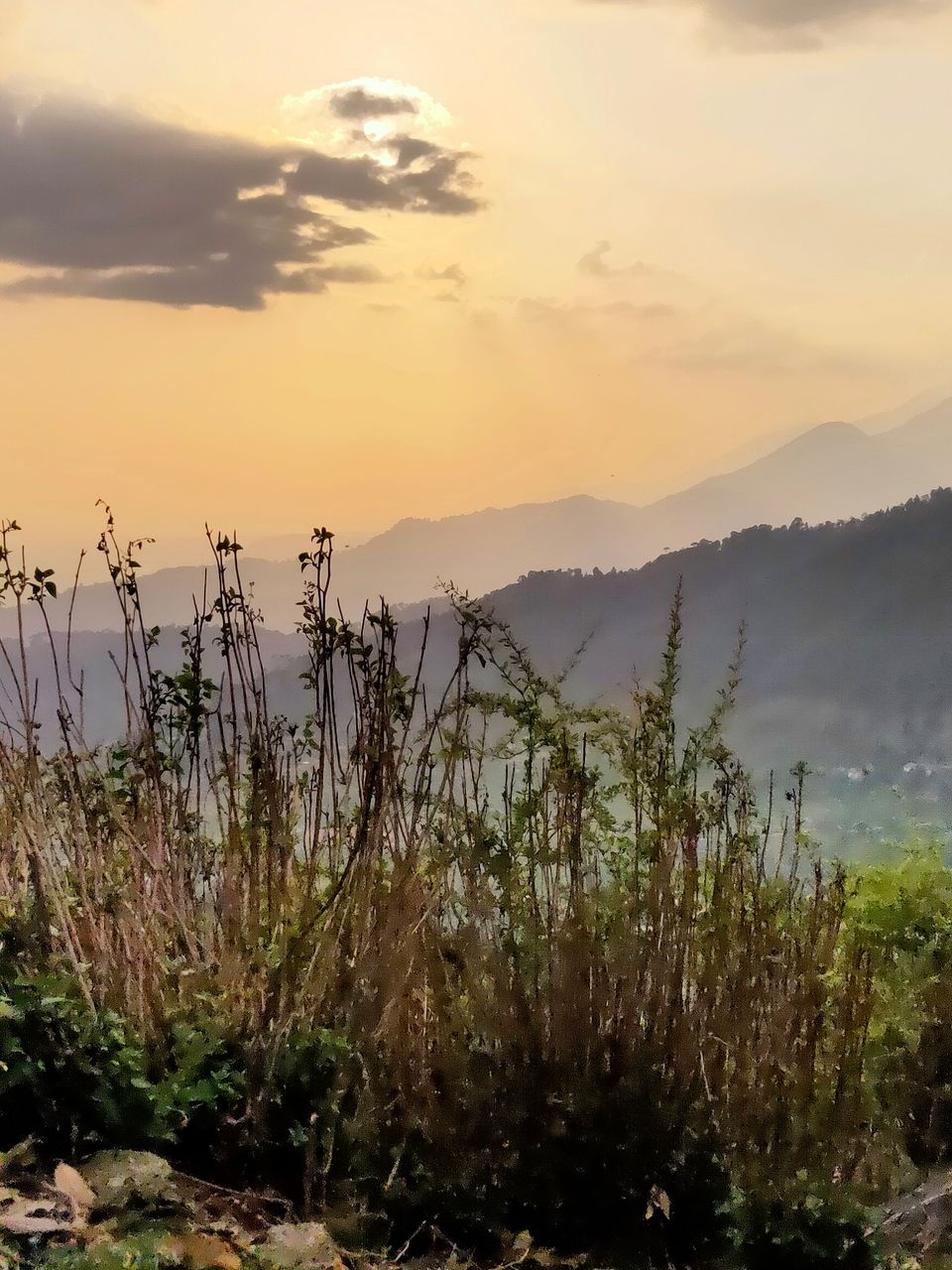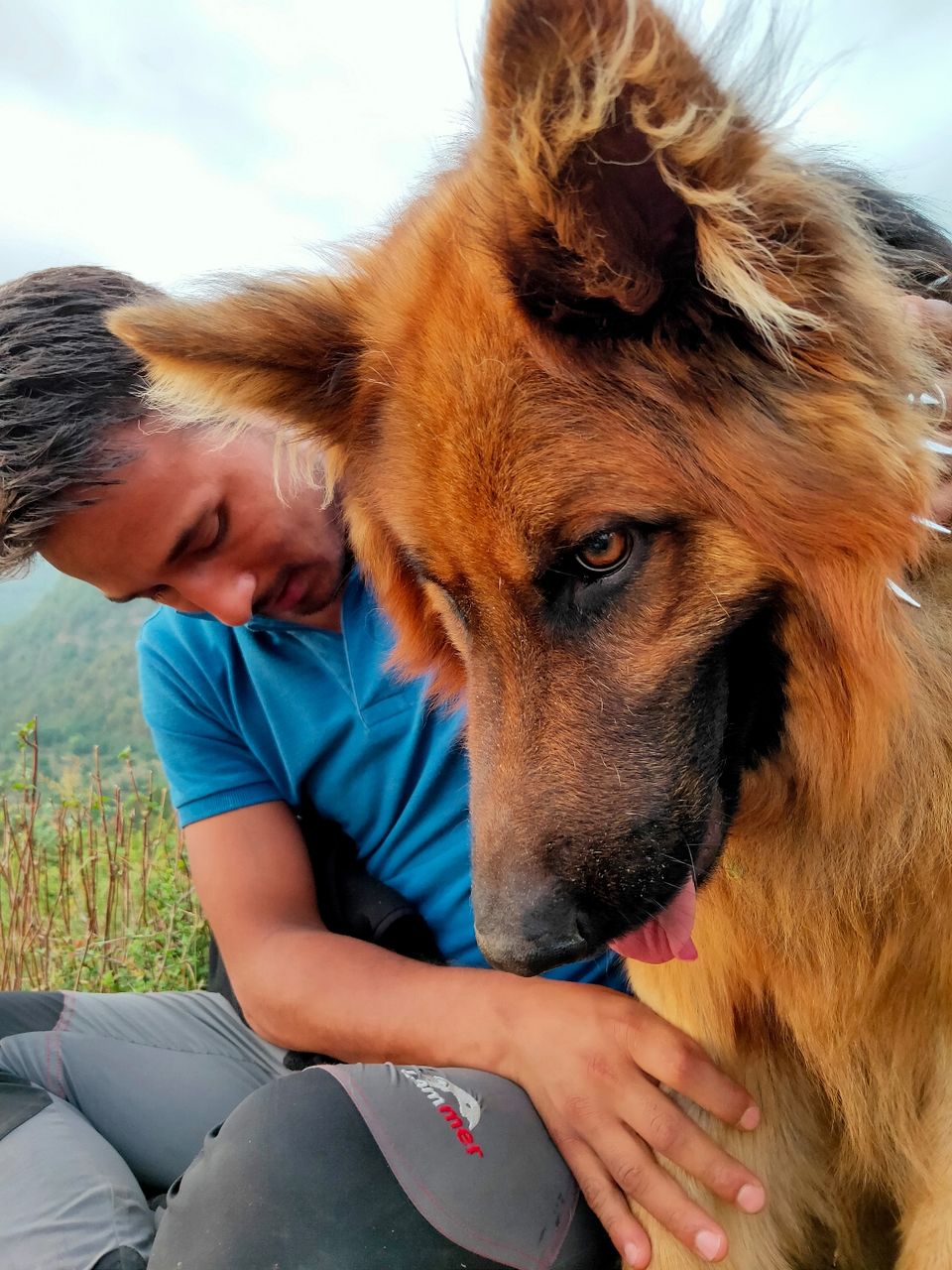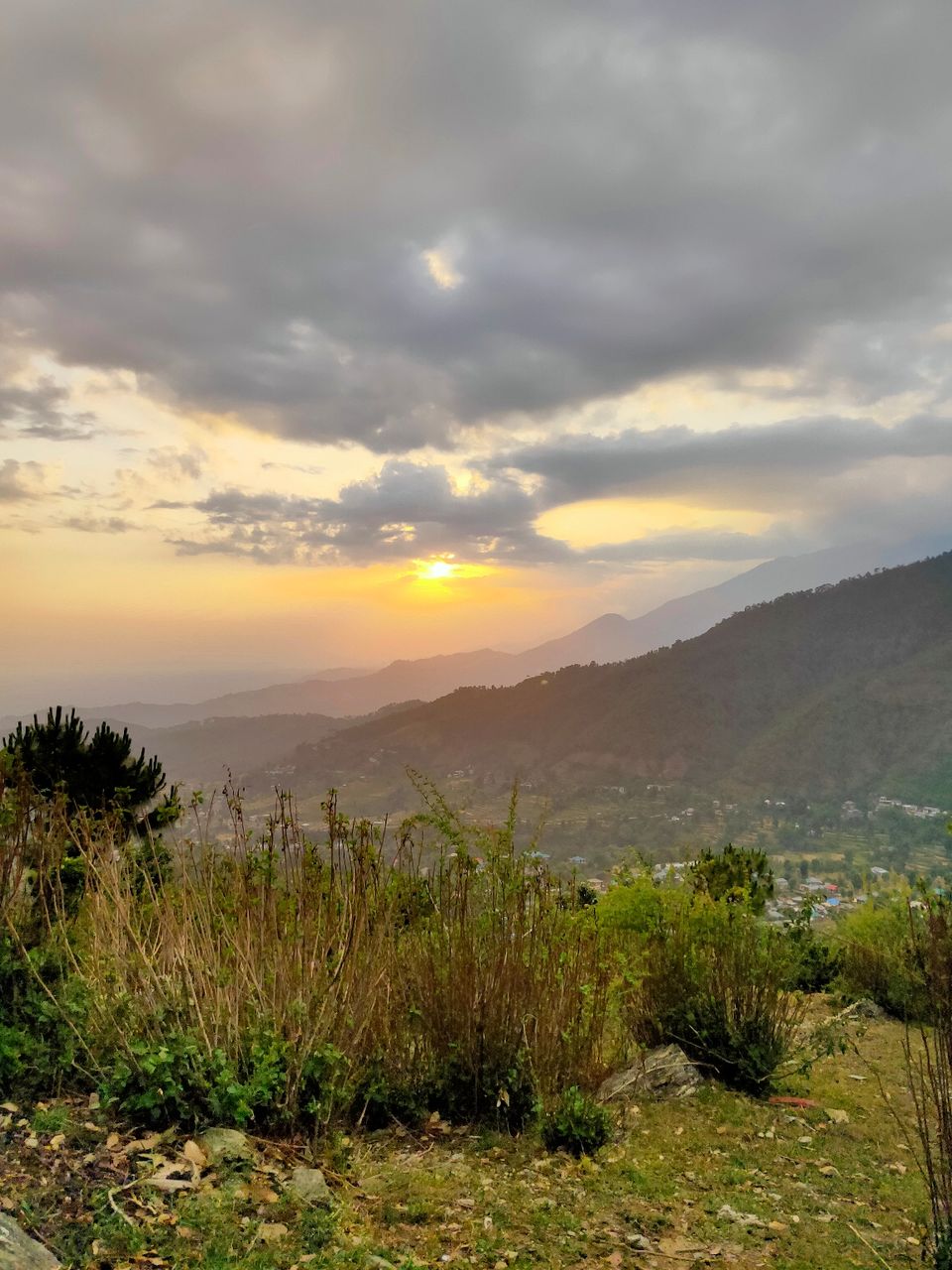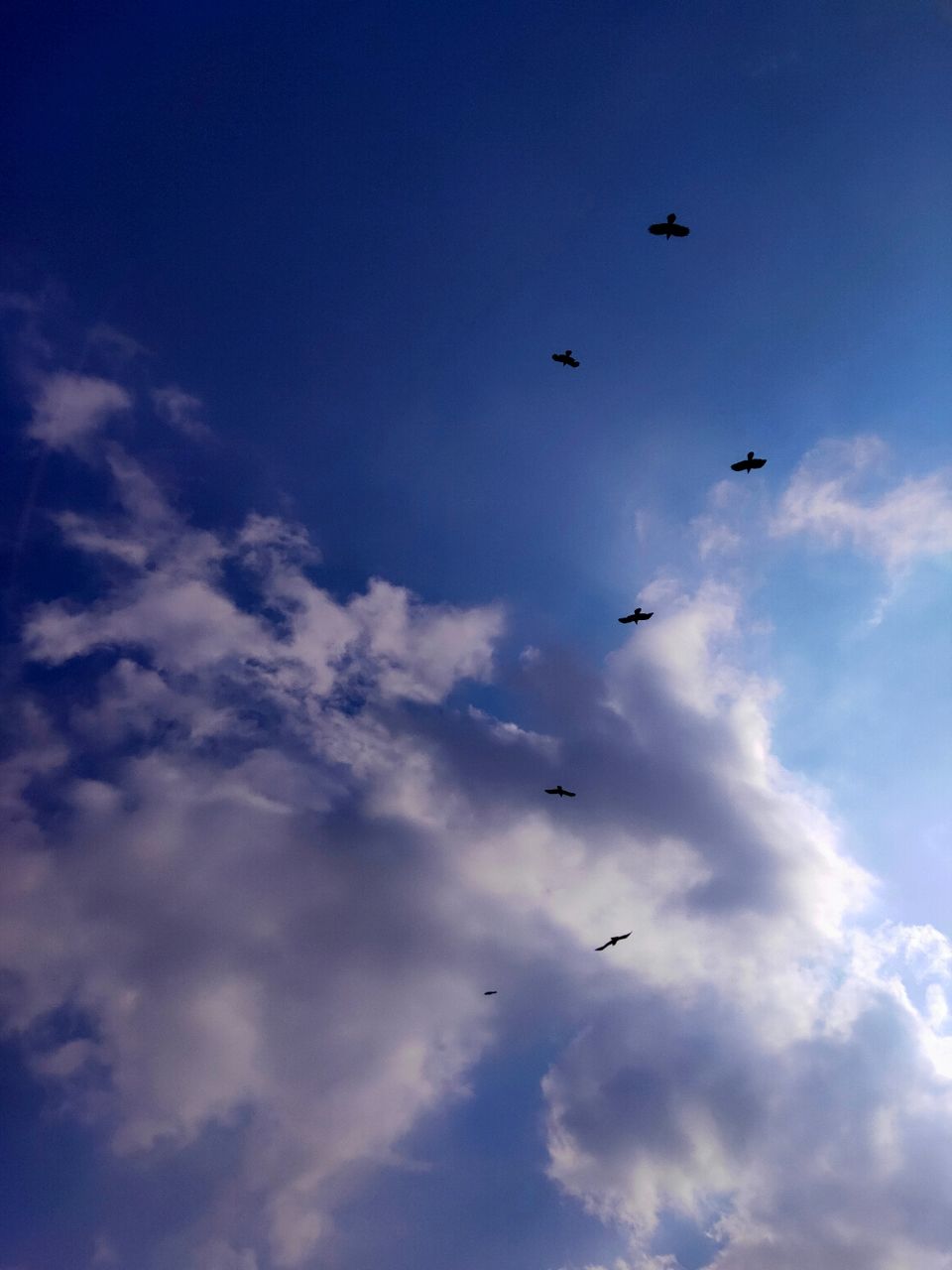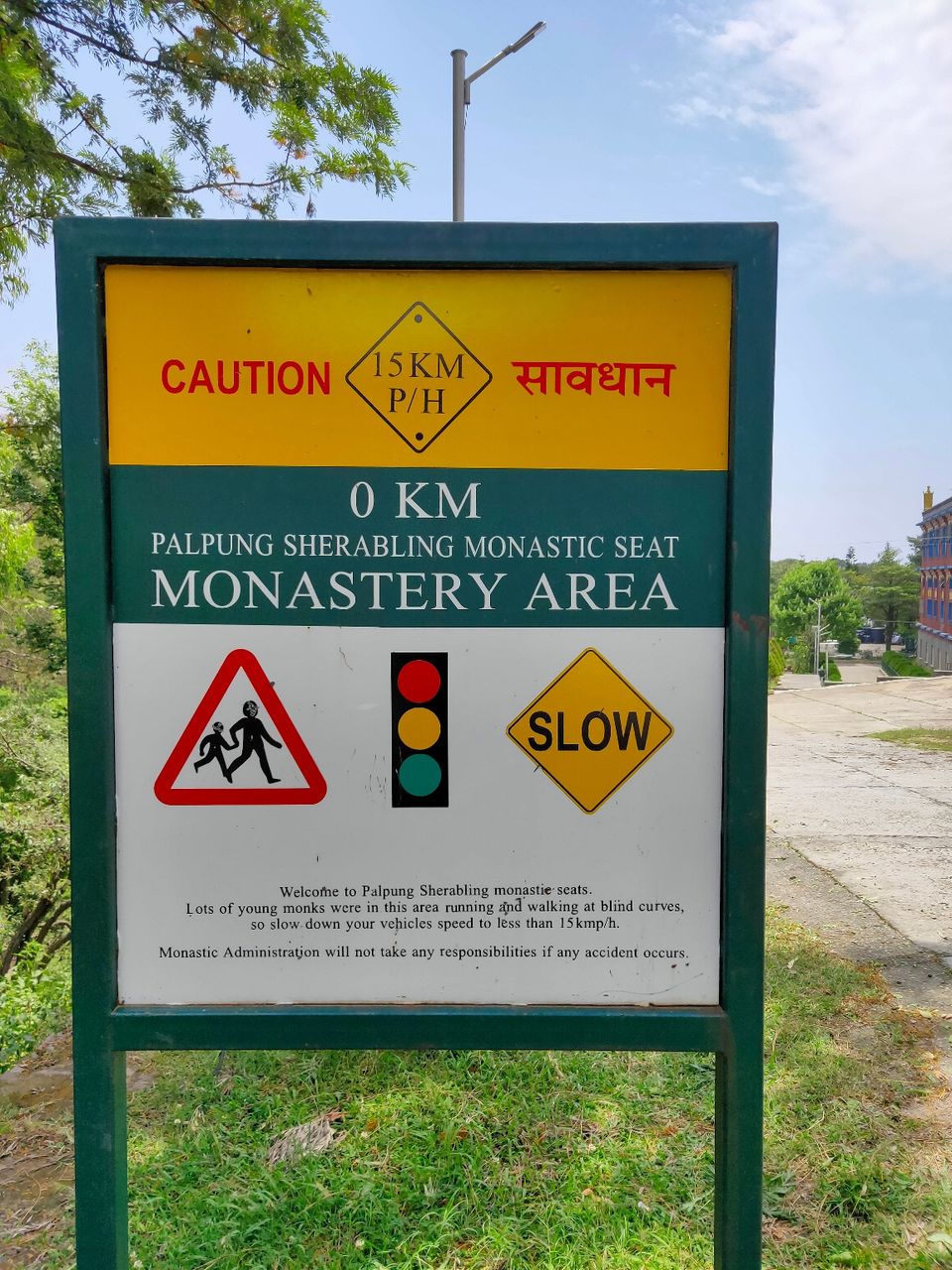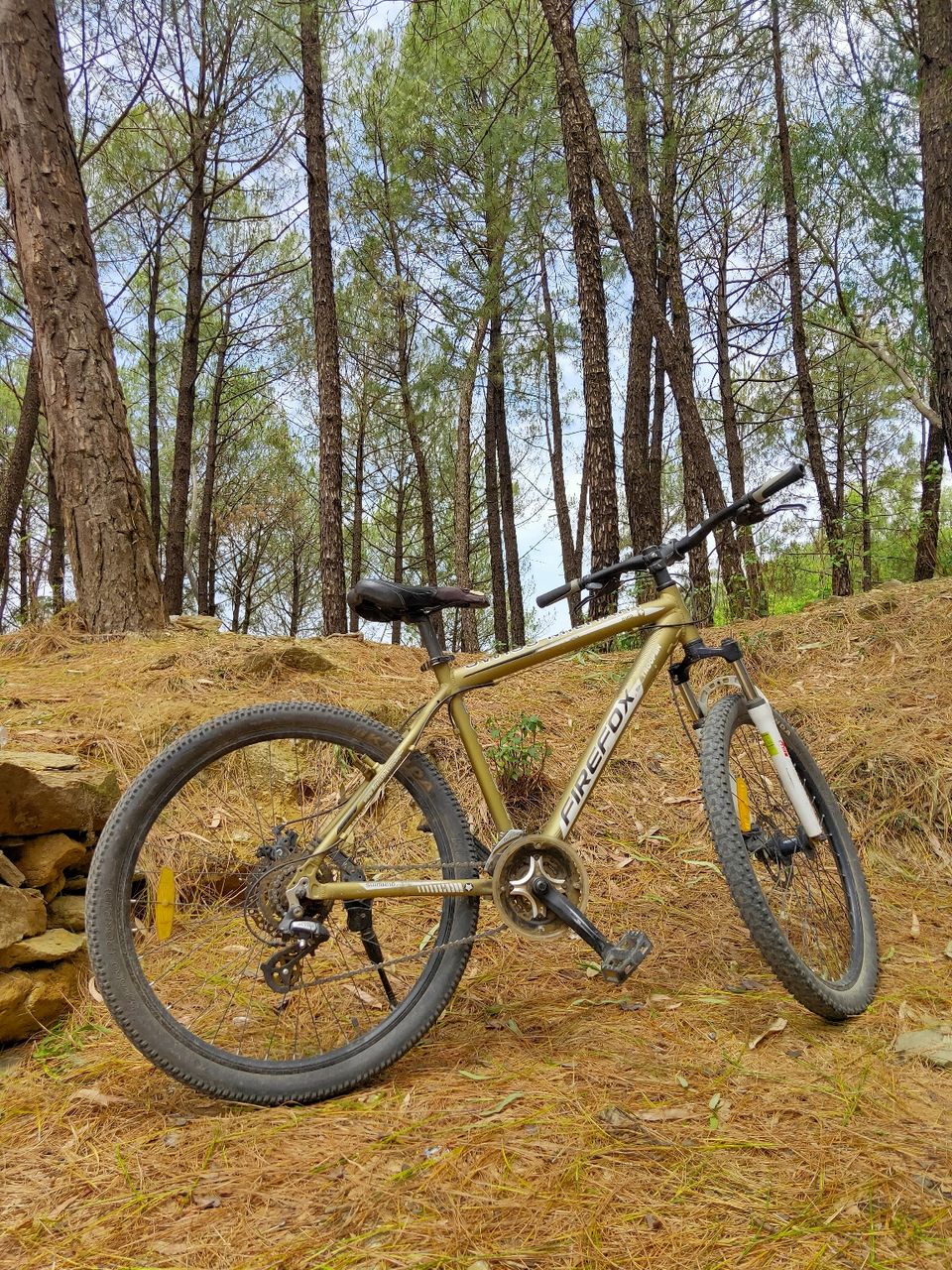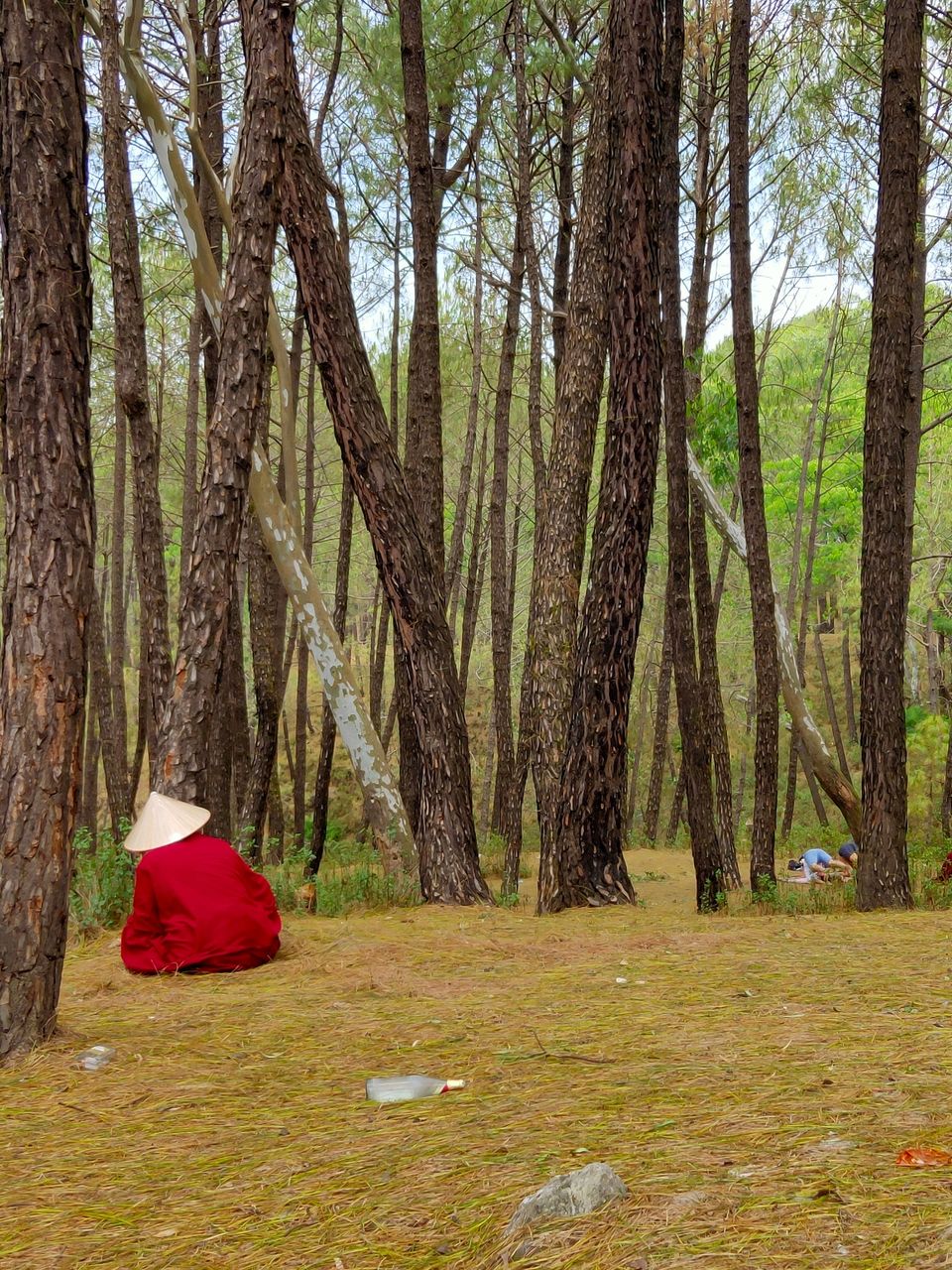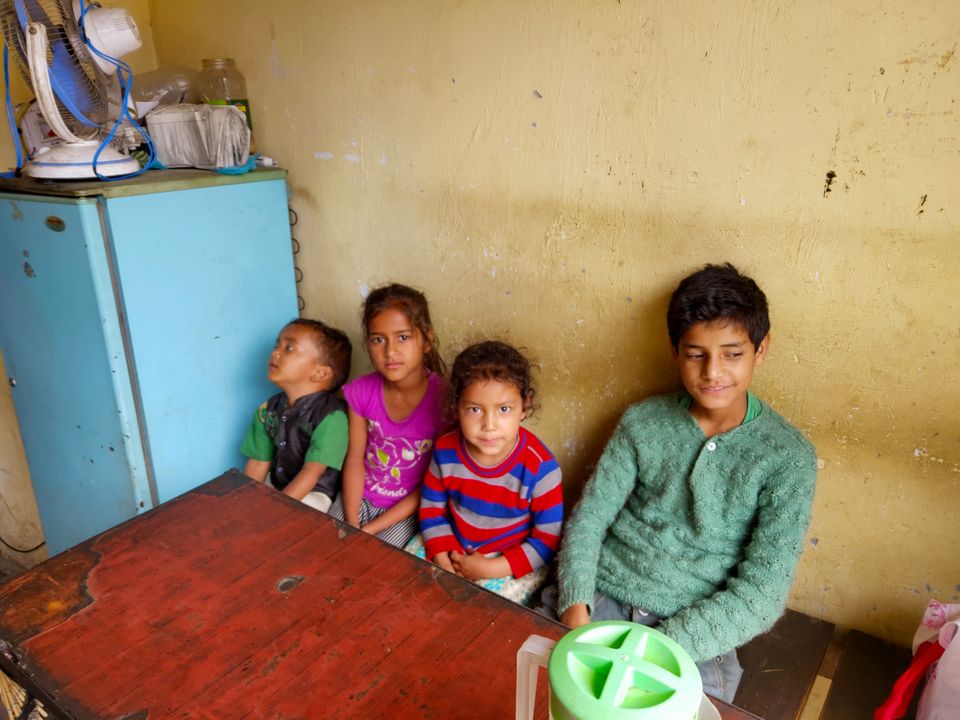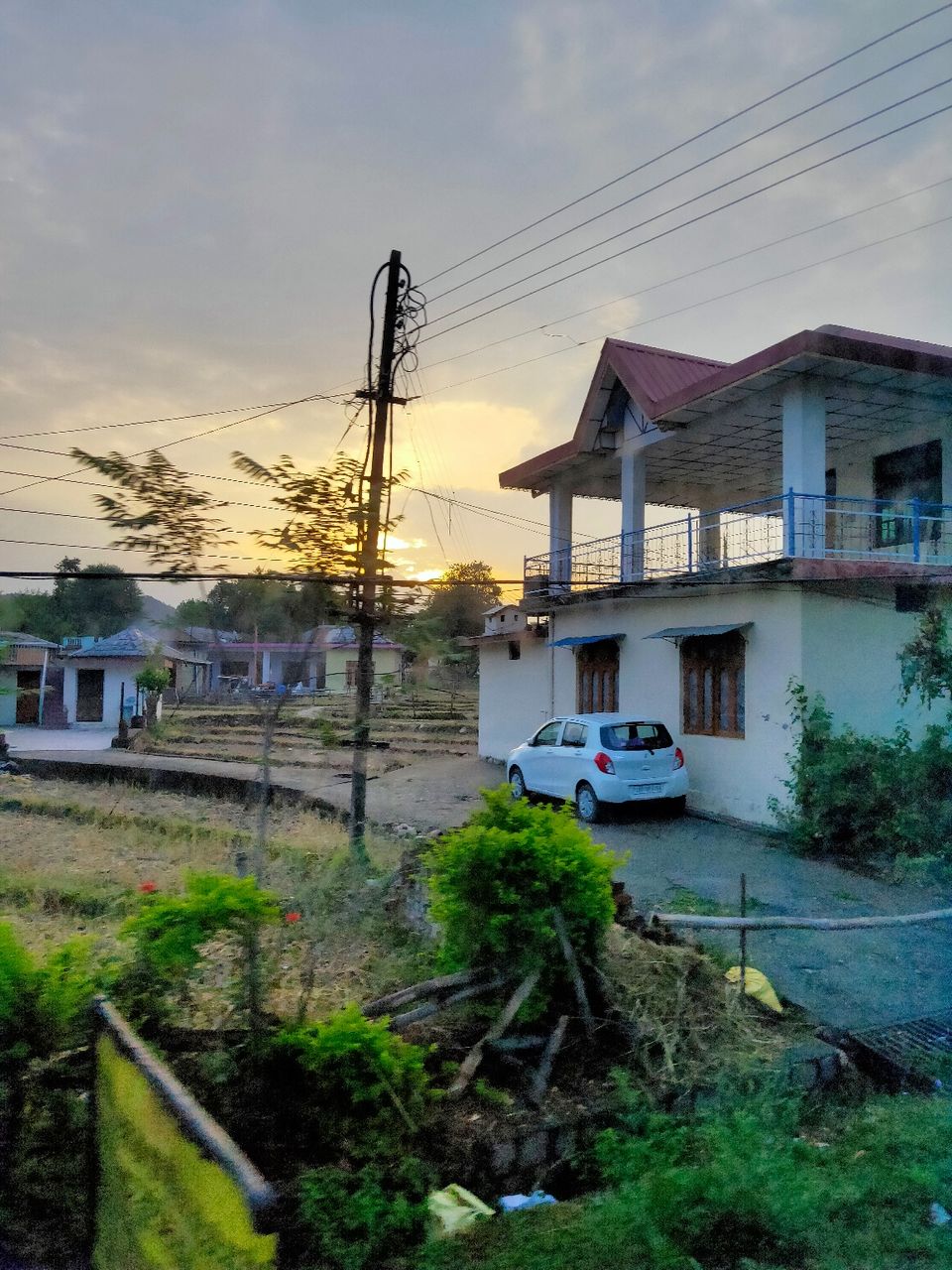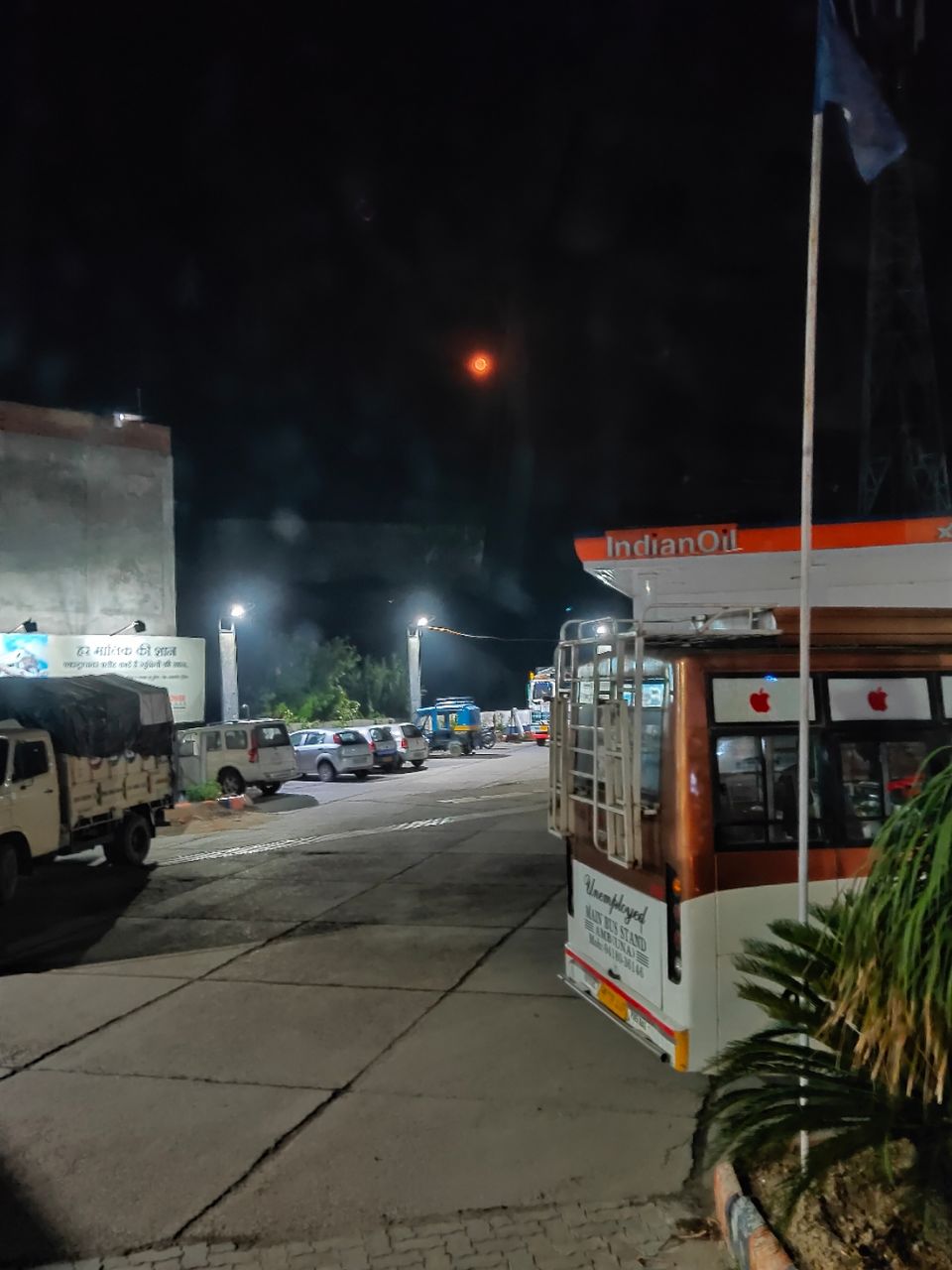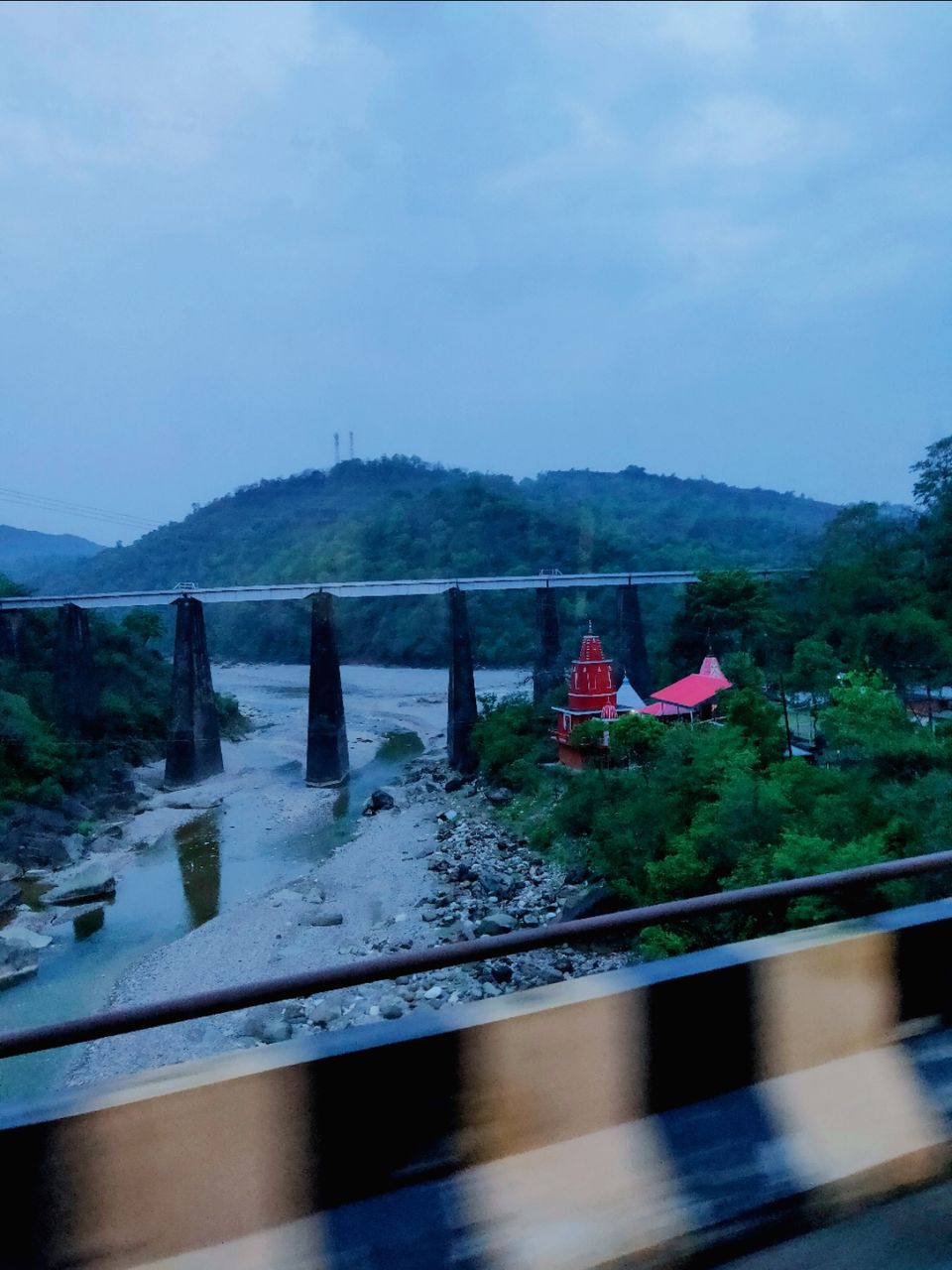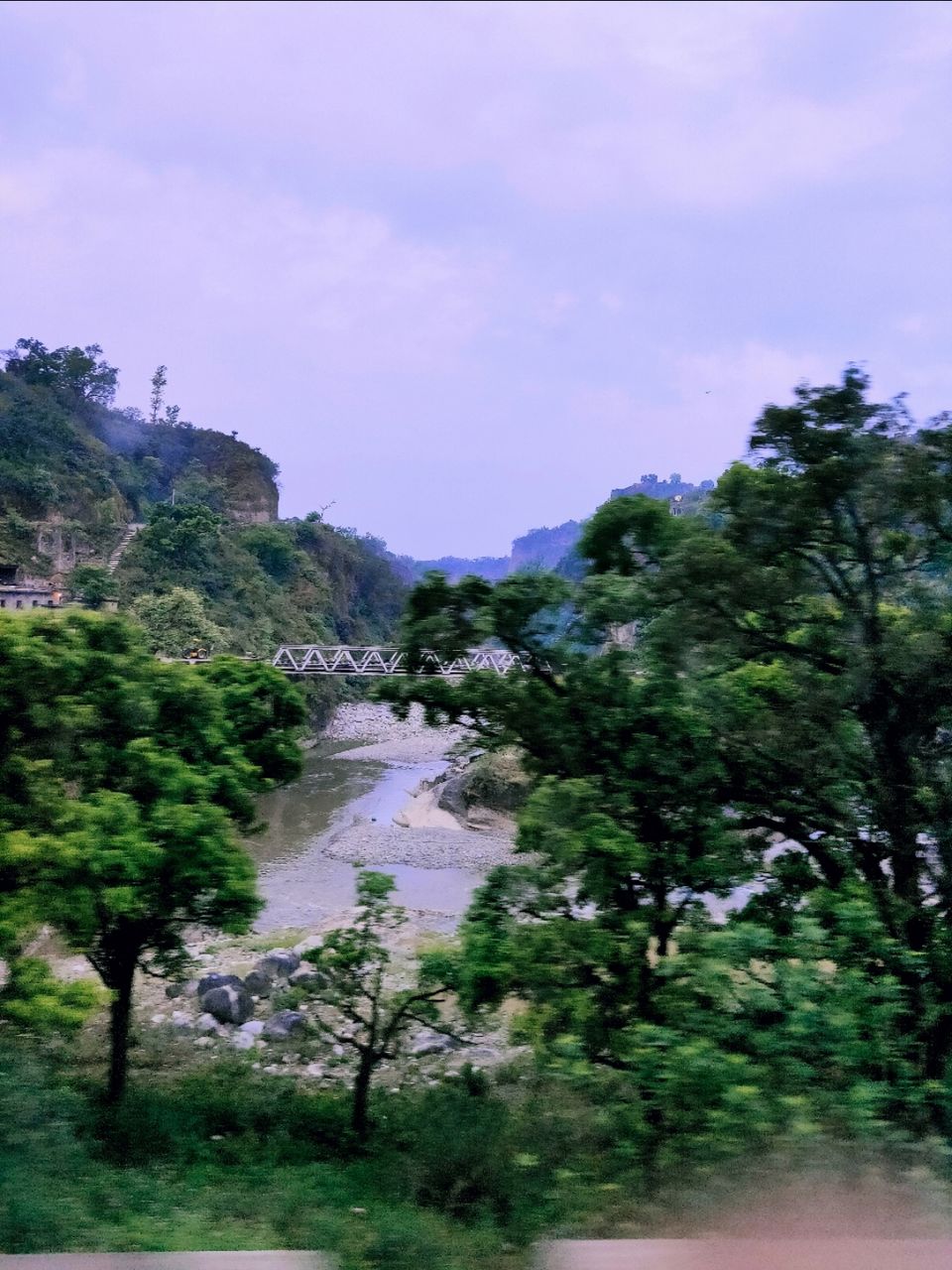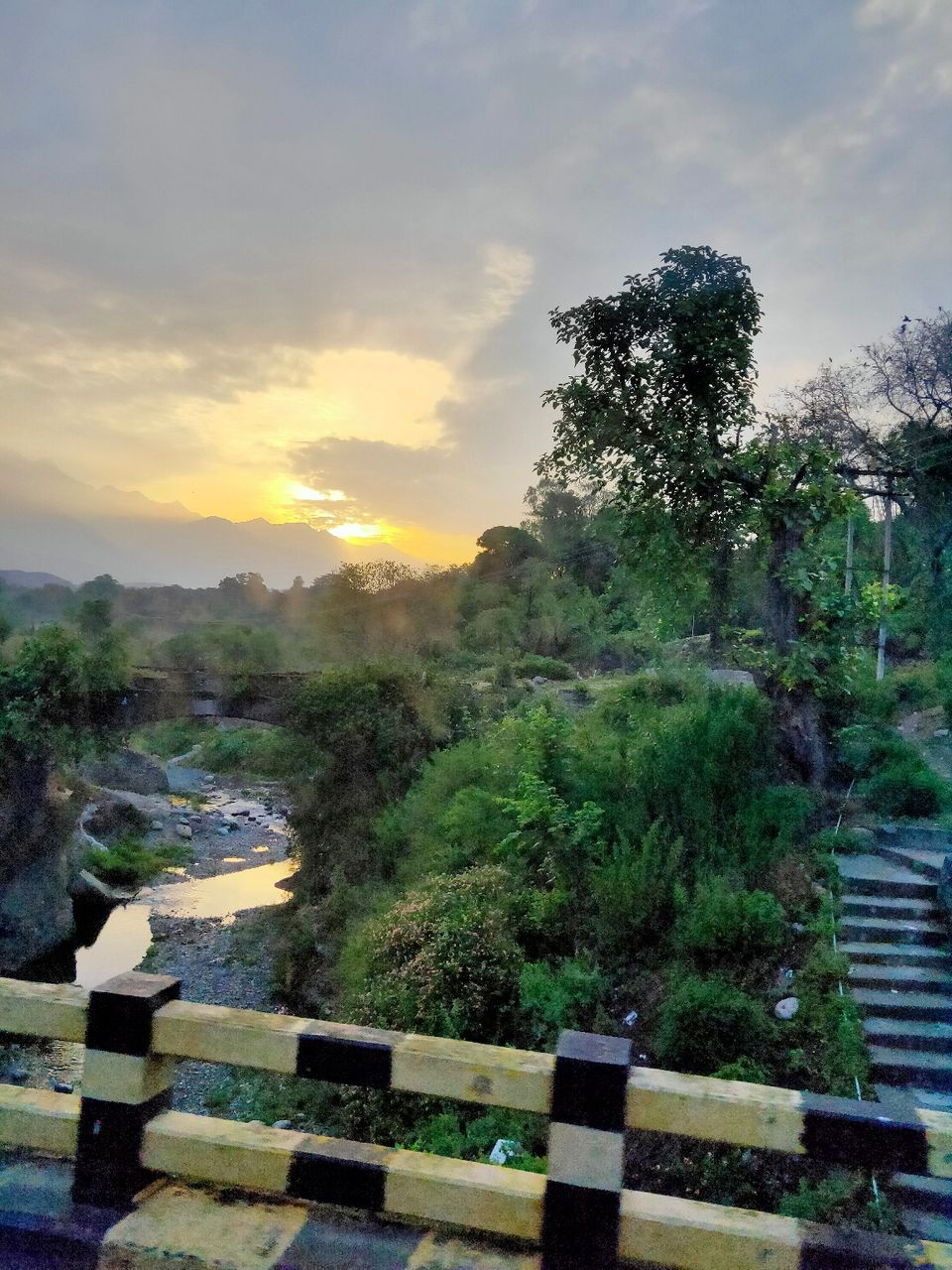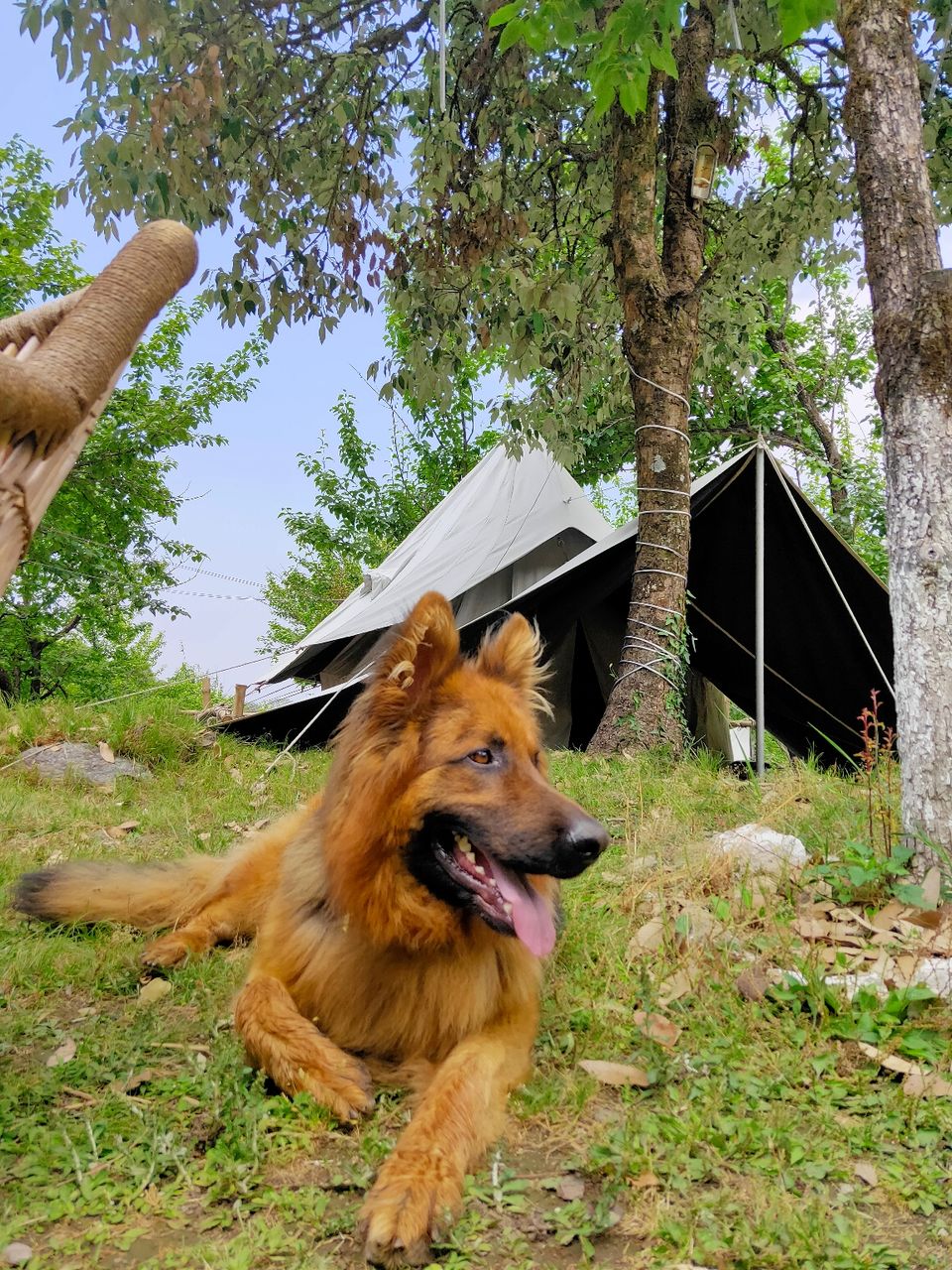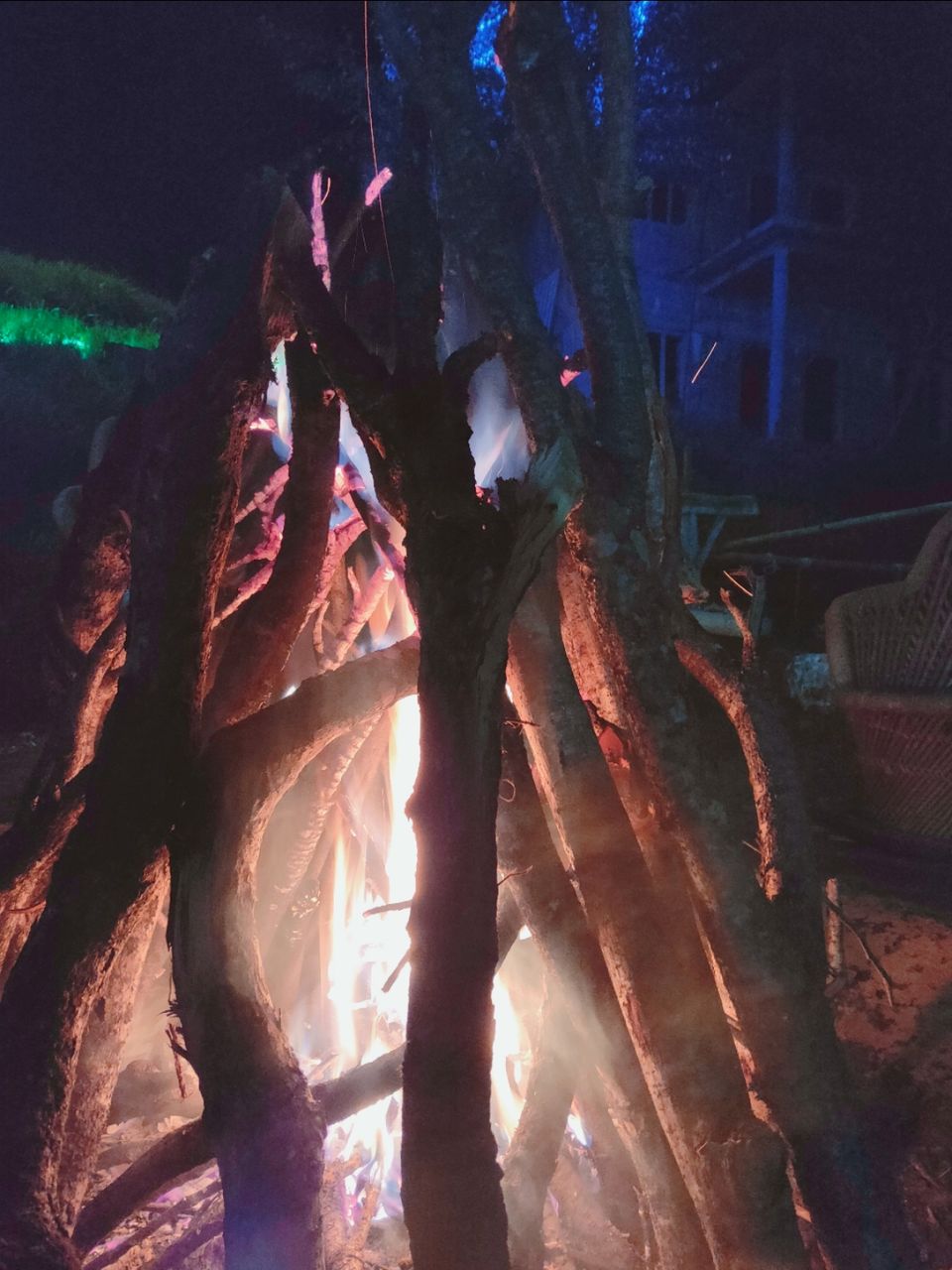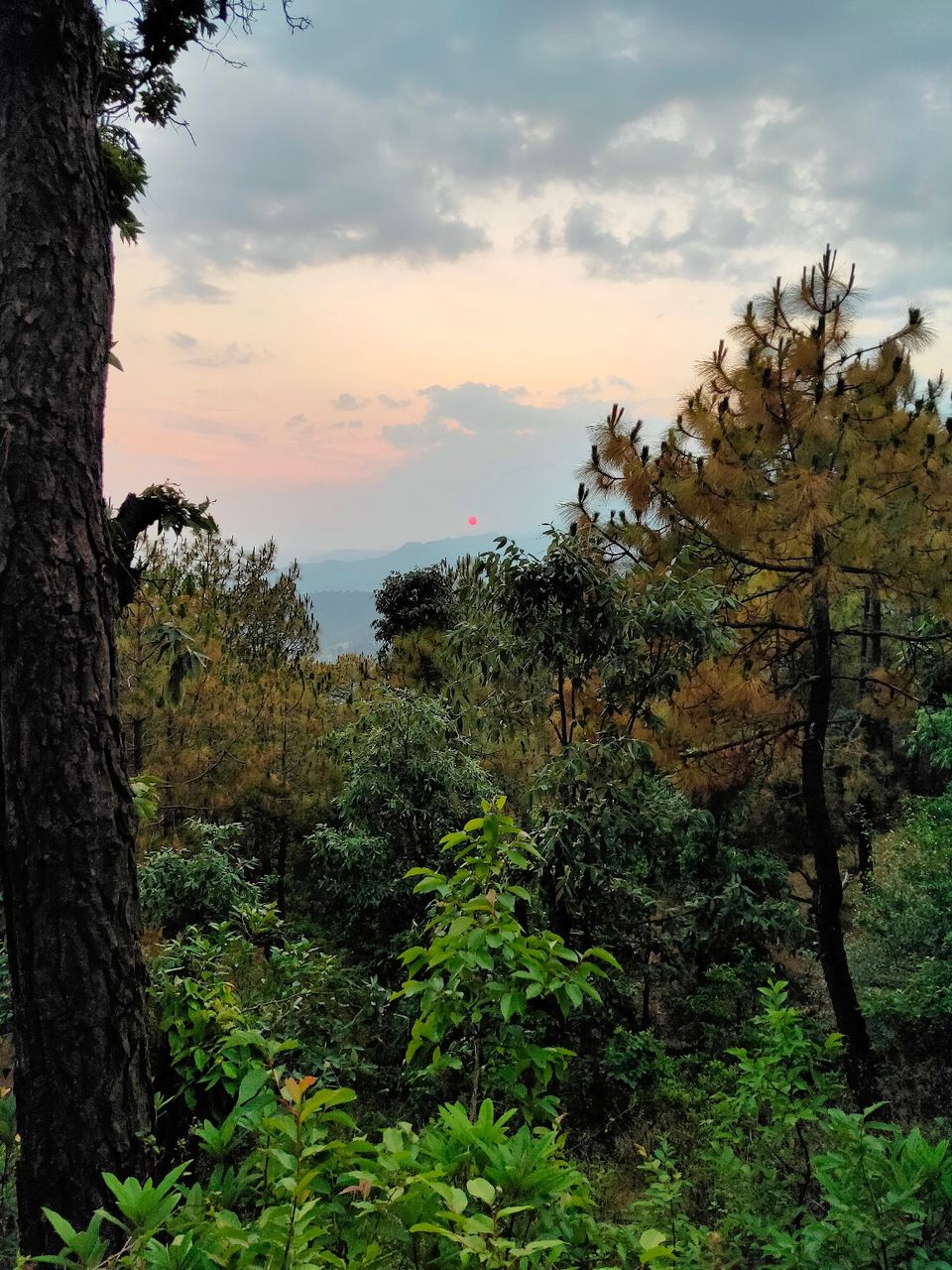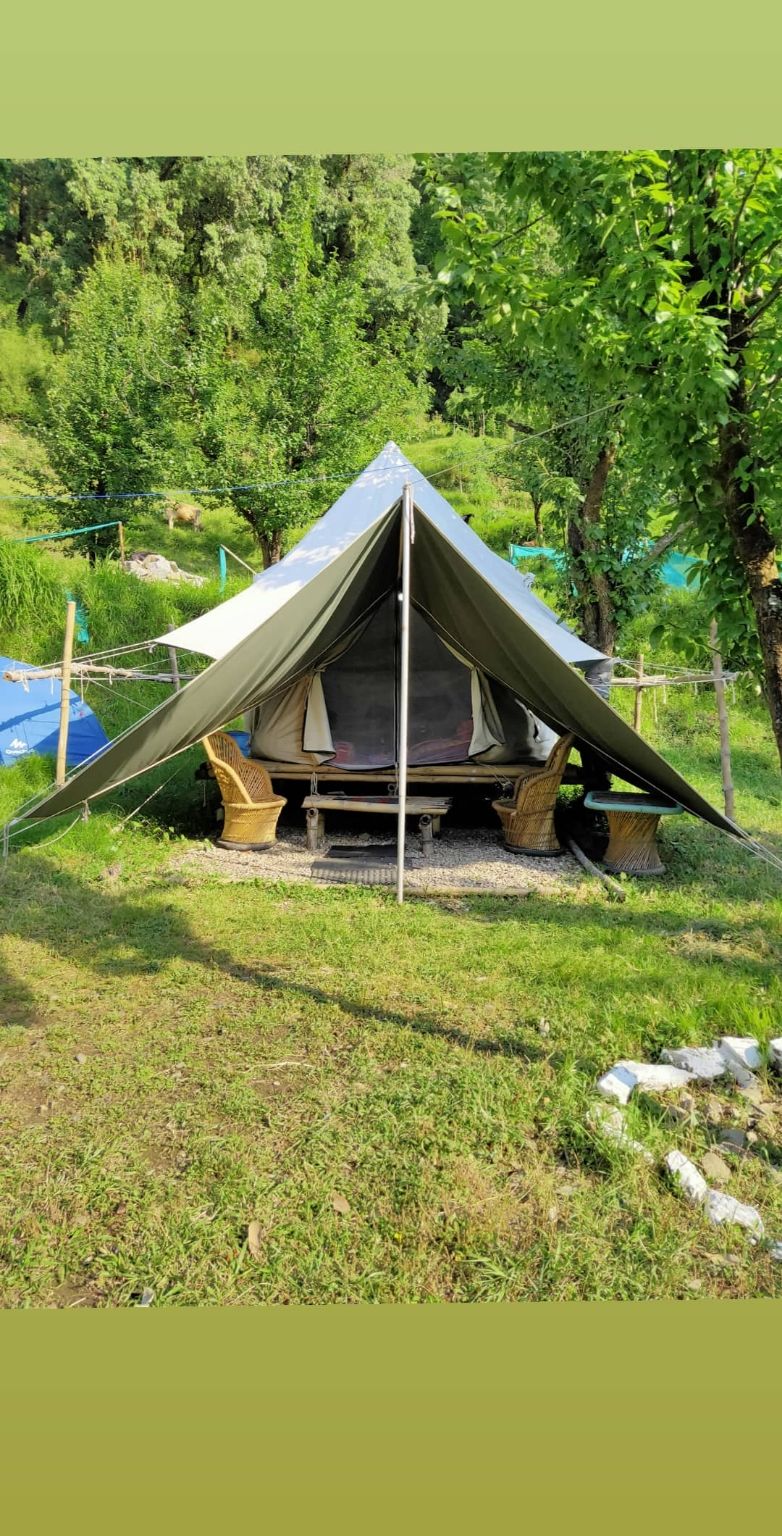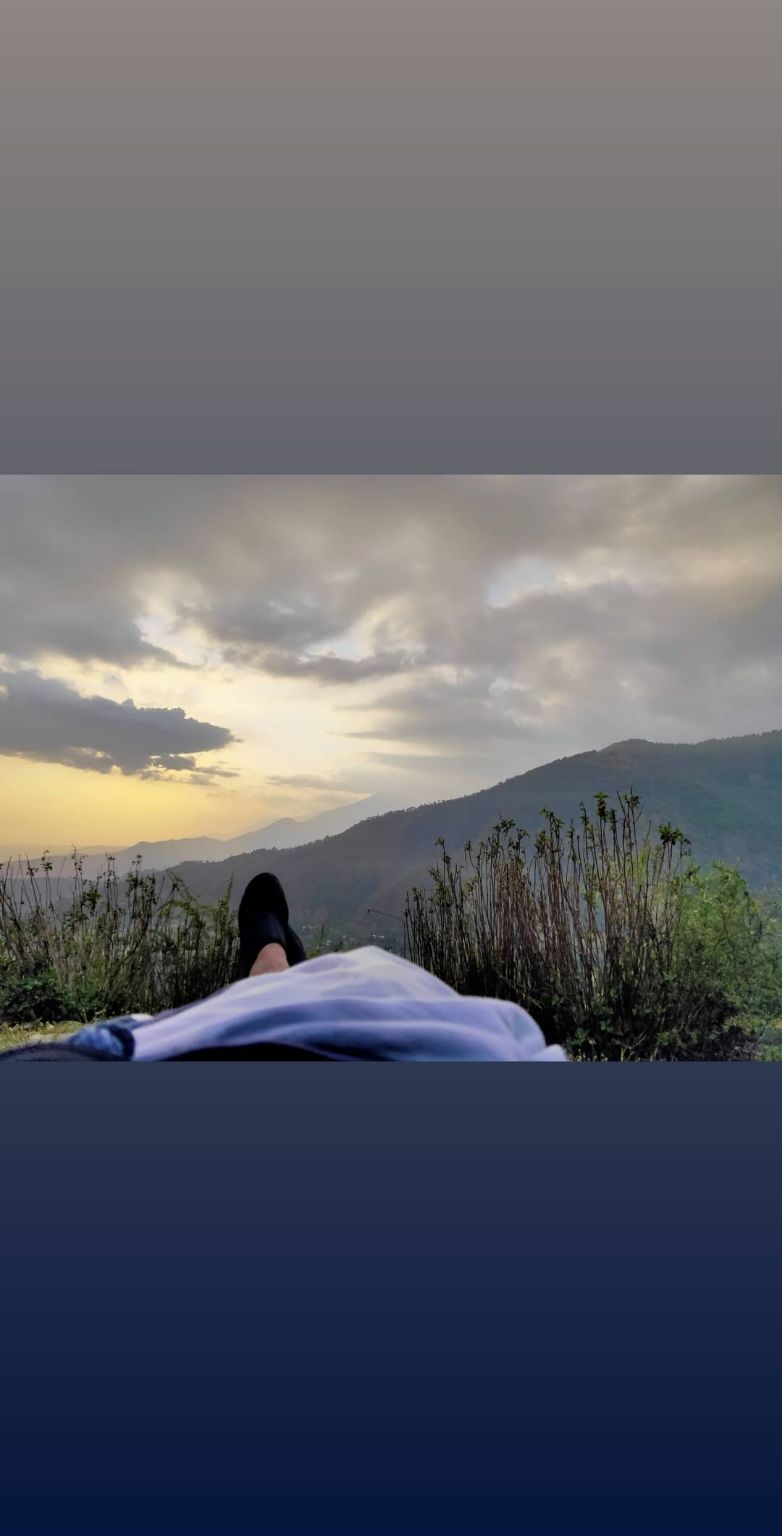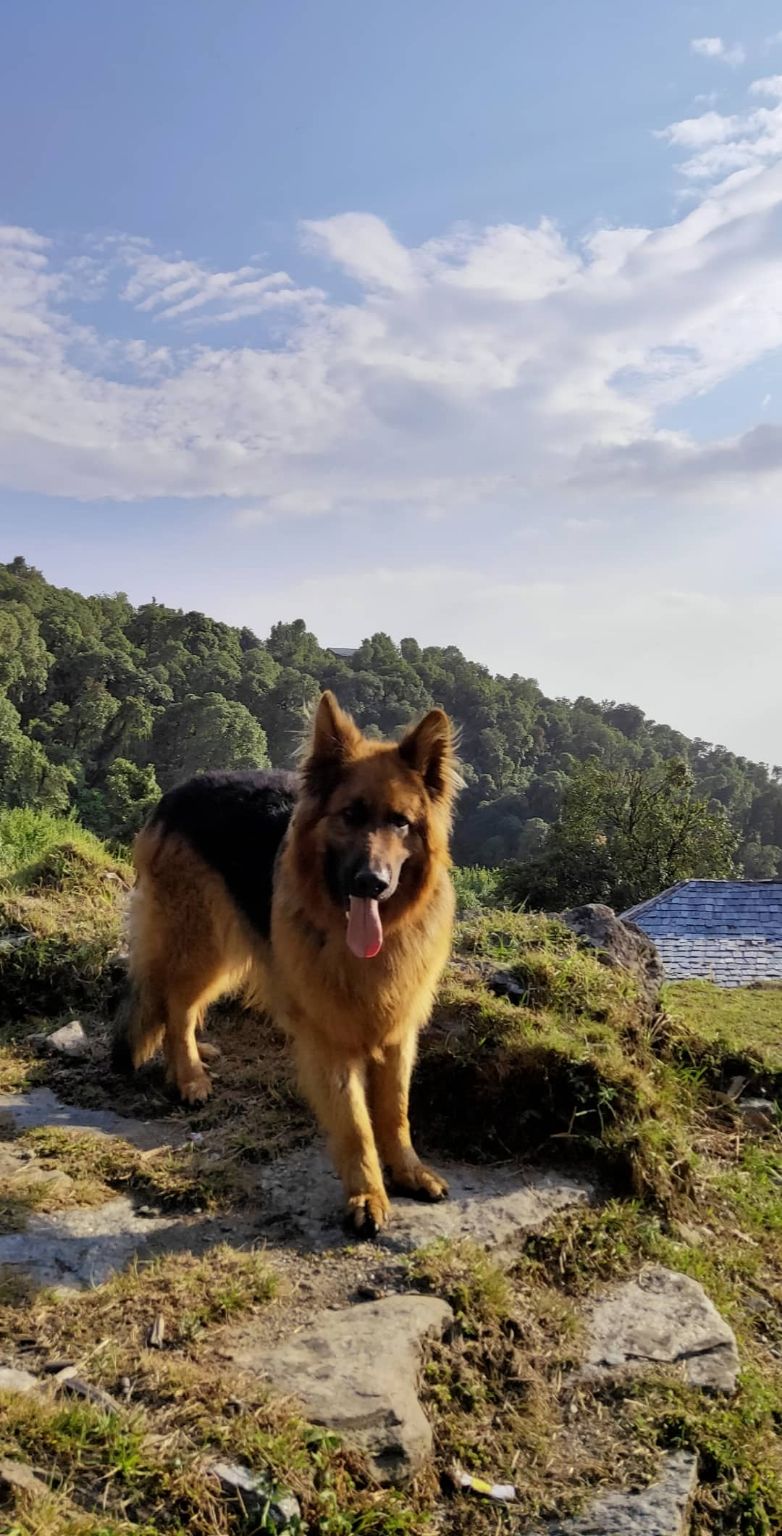 We woke up at 7am to start our trek however hit the road only at 10am given that multiple people were on the trek. I must admit this trek wasn't as easy as I thought and was expected to take is about 7 hours upwards. We put our trekking gears on while they got us some packed lunch for the journey. While the guide Joginder was extremely well aware of his ways and guided us at each step even when we had to cross certain areas which were guarded by dogs and it meant we were not allowed to make eye contact and throw our sticks so they felt comfortable with us trespassing.
It is precisely a 12km trek and is at 8900 ft. You can spot snow at some spots between December and March. The trek involves passing through a sense forest of Deodara, Rhododendron, blue pine, green oak, brown owk and silver fir trees.
We arrived at the Billing paragliding site at 5pm or so and were super thrilled to see how far up we had climbed and what an adventure it had been instead of taking the cab up which is what tourists mostly do. While we got there, our stuff from the campsite was being transferred alongside our camping equipment. We saw the take offs, captured some real funny and great moments and were getting set to put up the camps.
We then trekked up to the highest point to see the sunset which was outstanding while came down in time to set to bonfire and put up the tents. The intention was to have a nice cozy evening by the fire and wake up fresh to enjoy every moment of what we had actually travelled so far for. The experience cannot possibly be described in words and is a must do for everyone seeking adventure in life.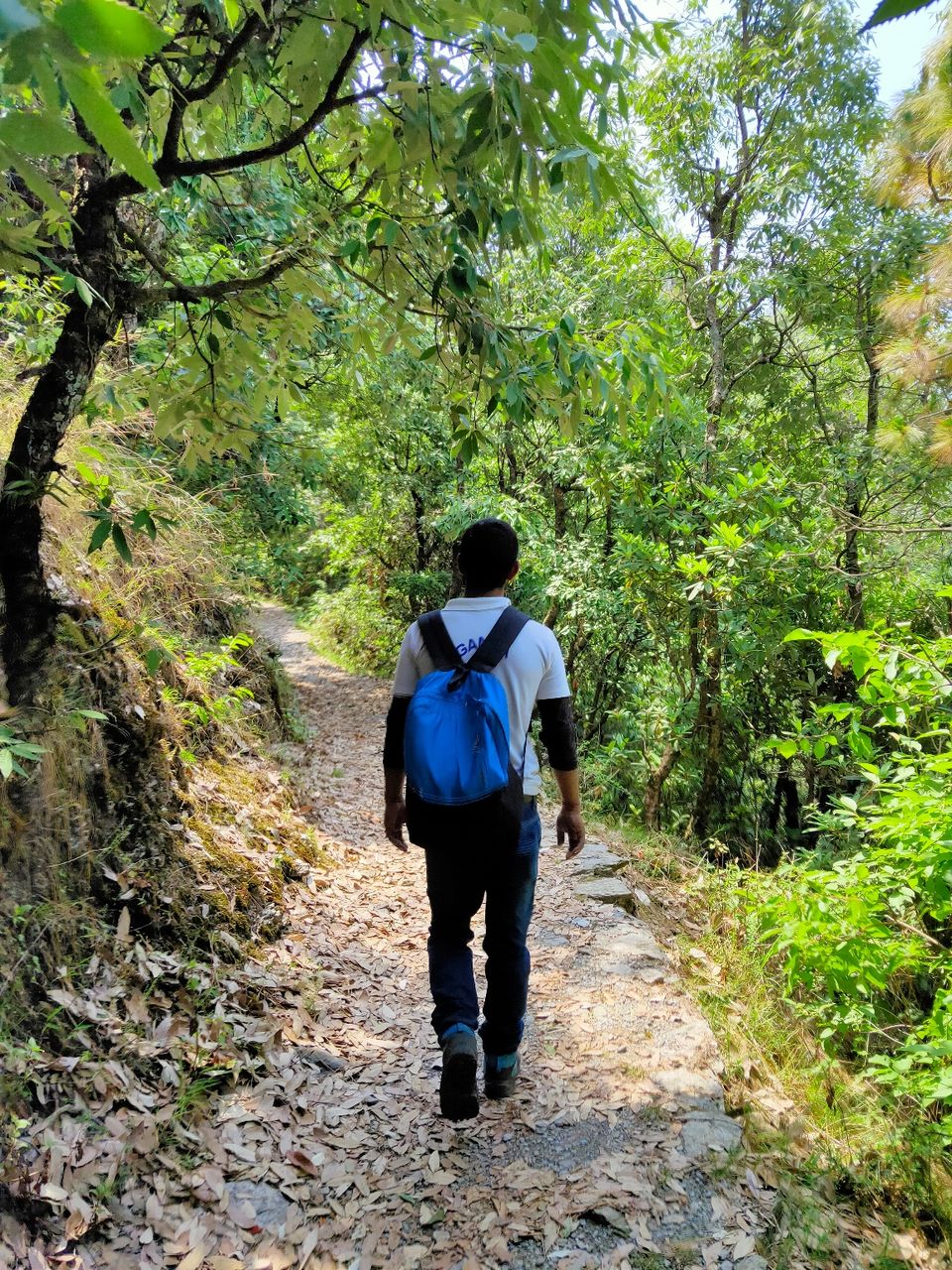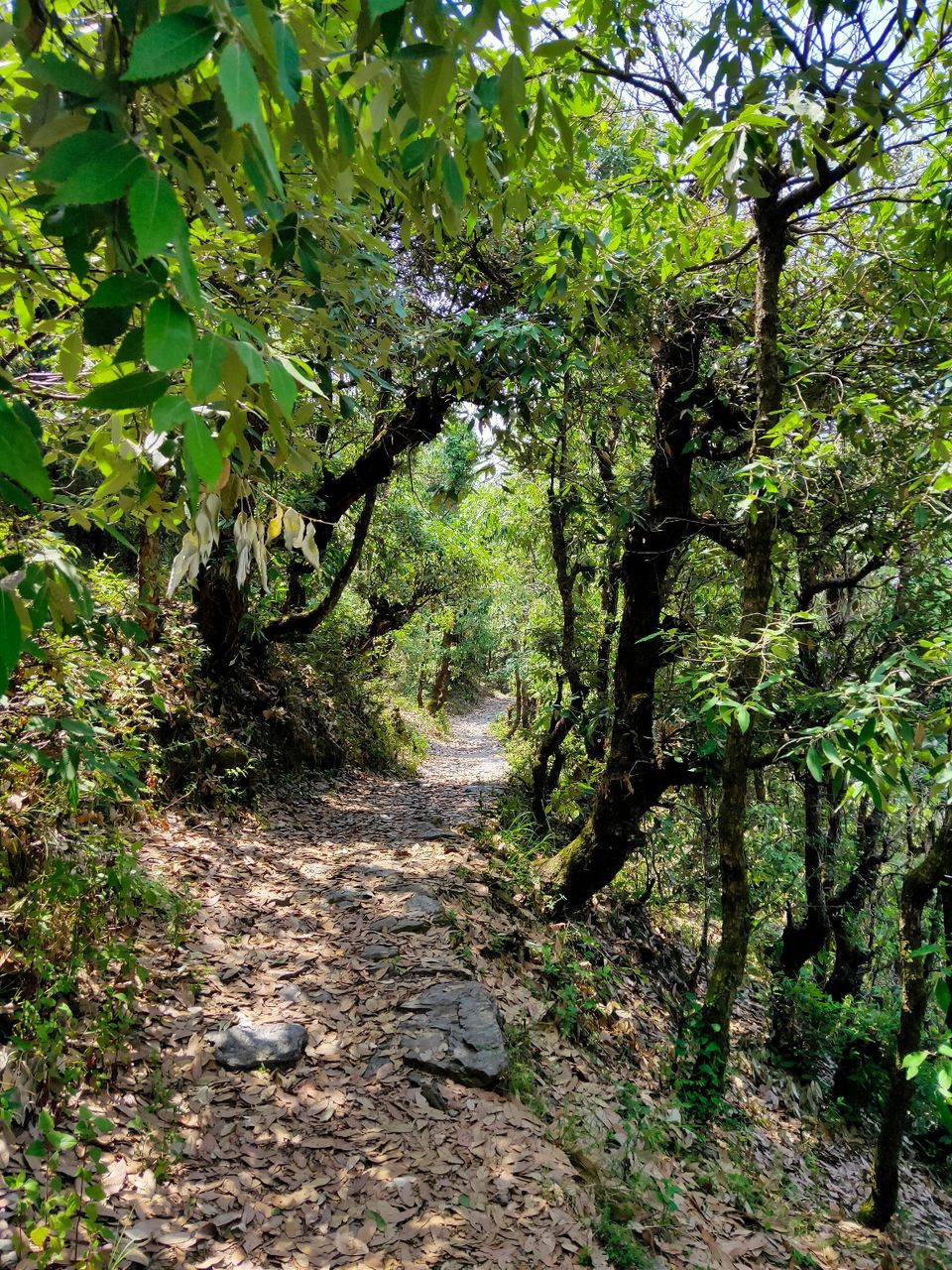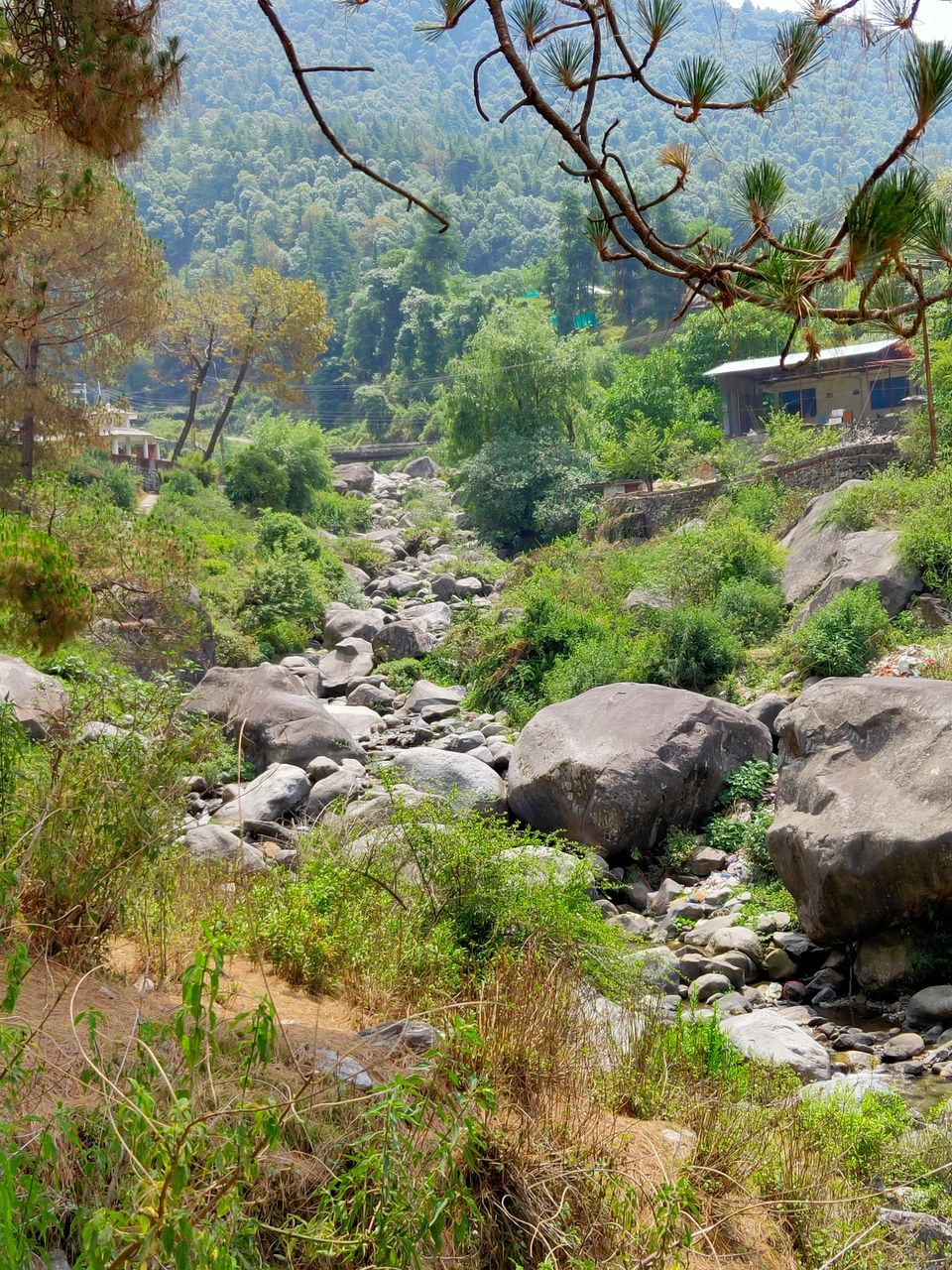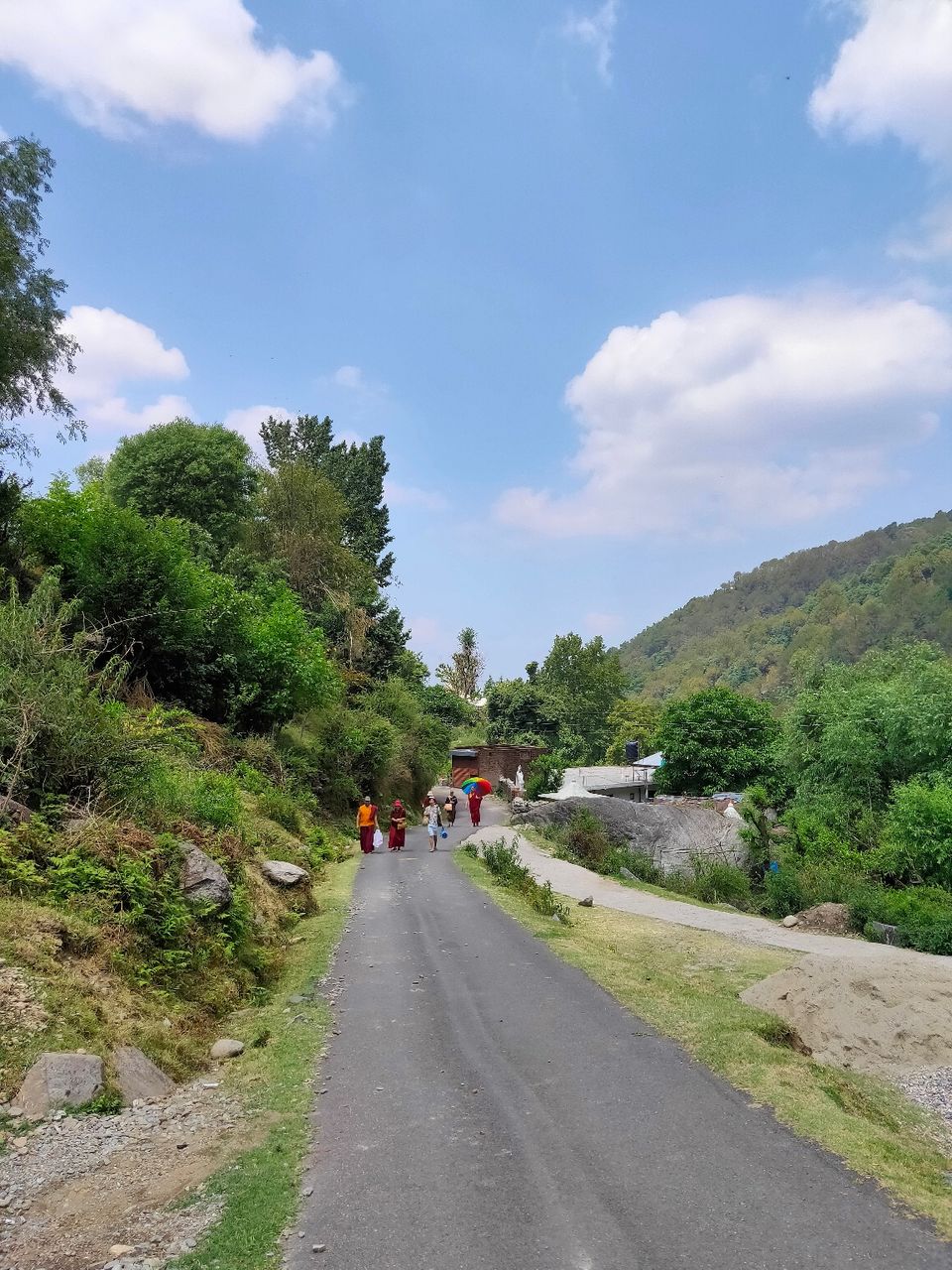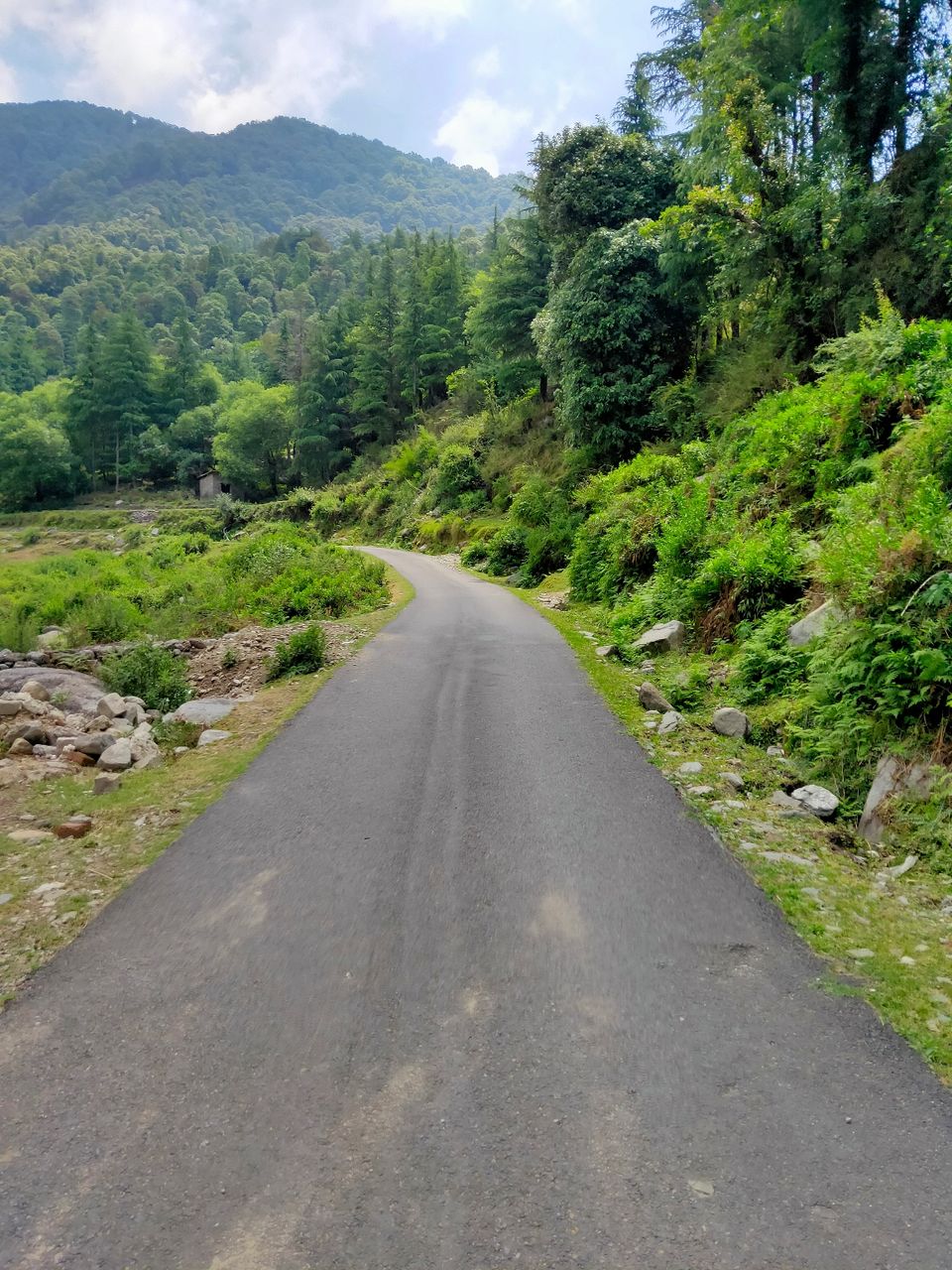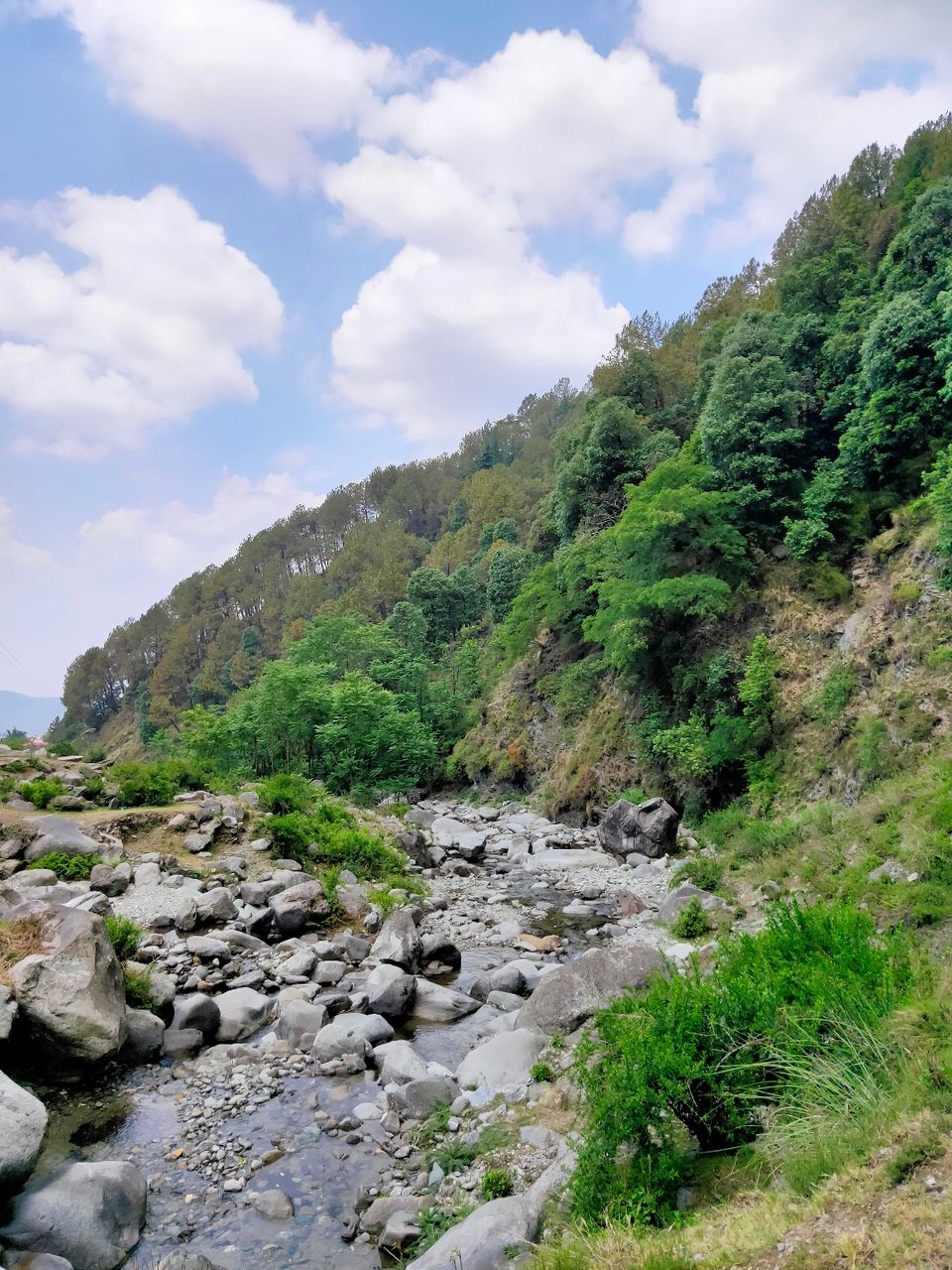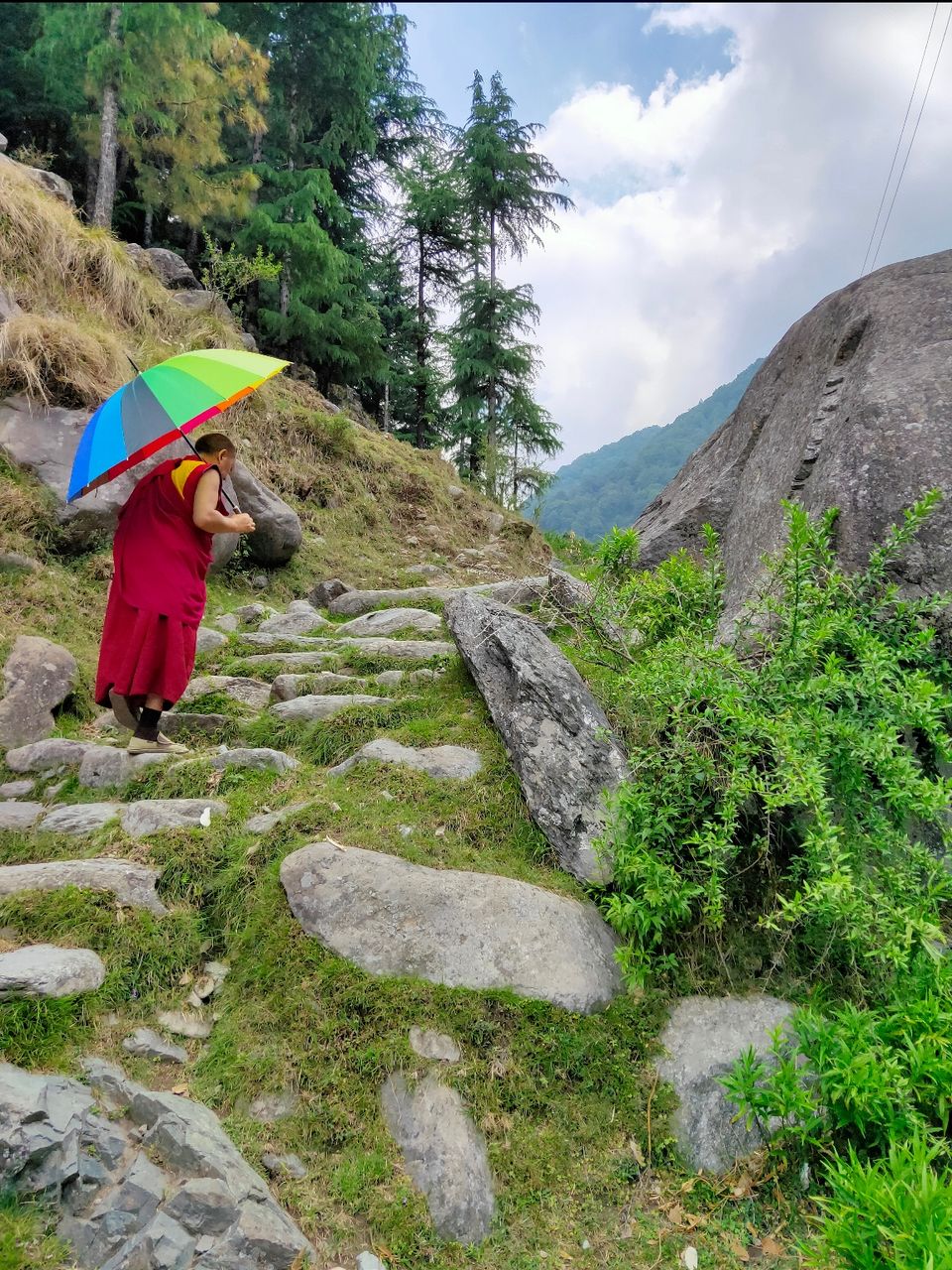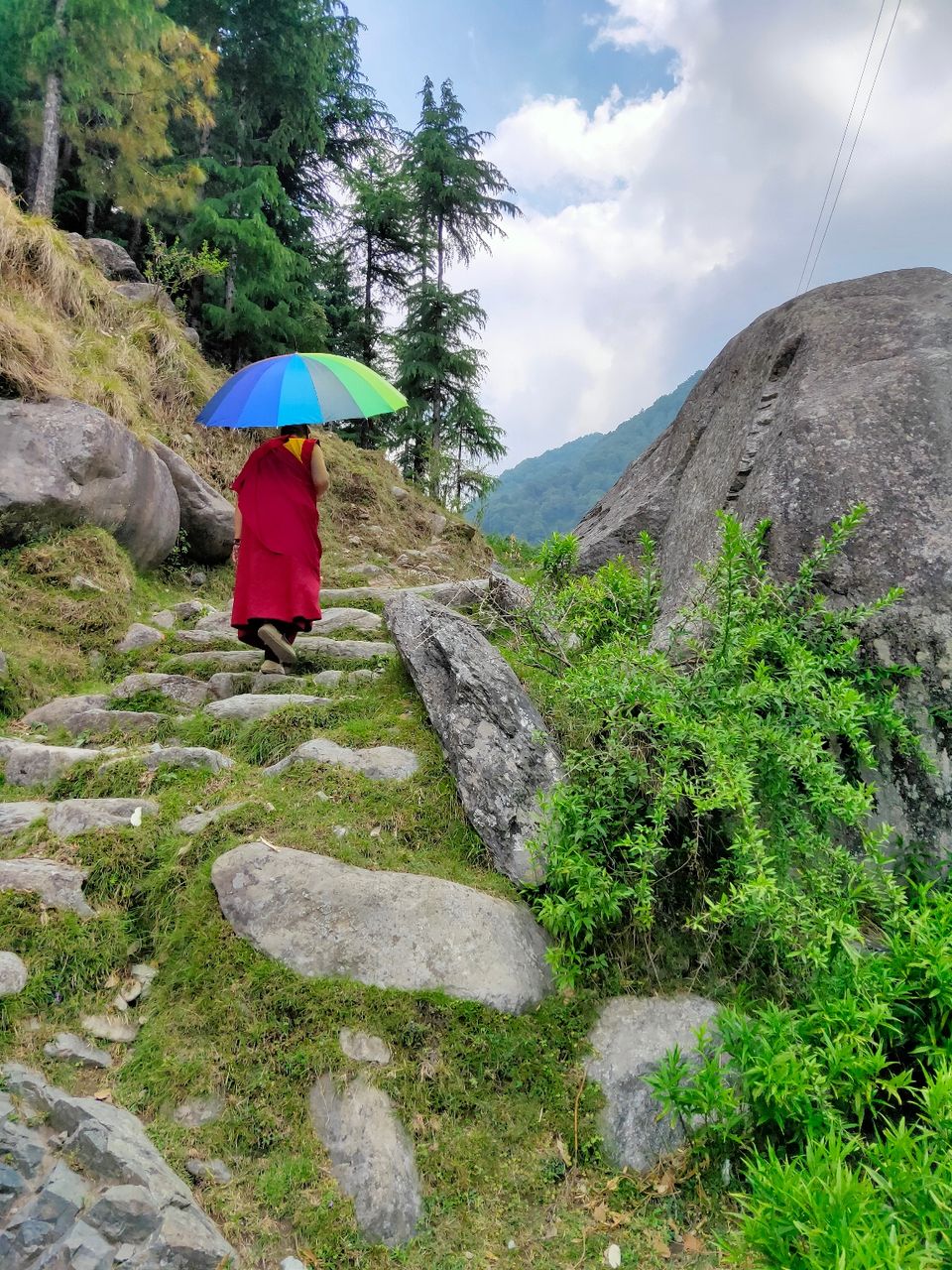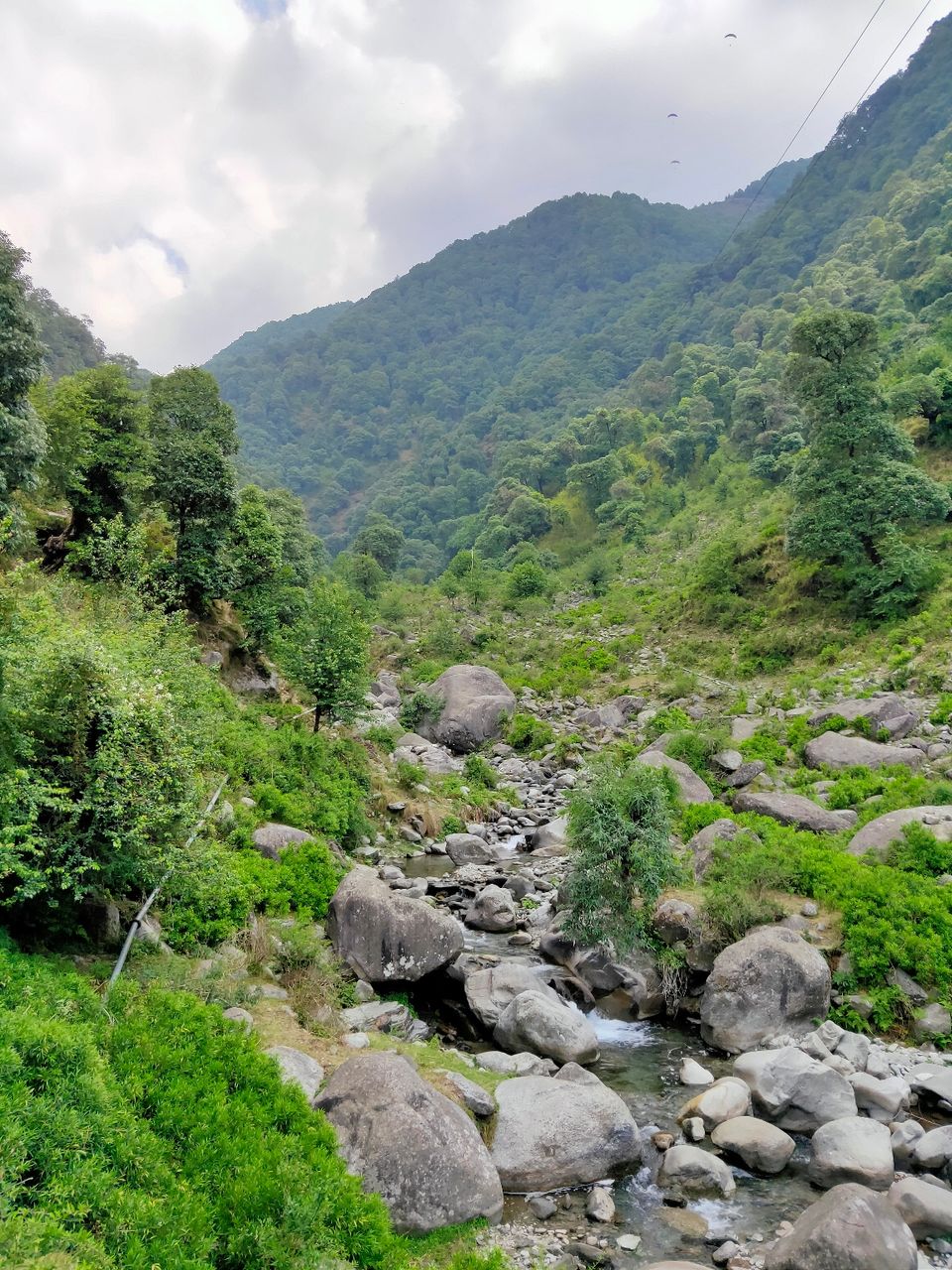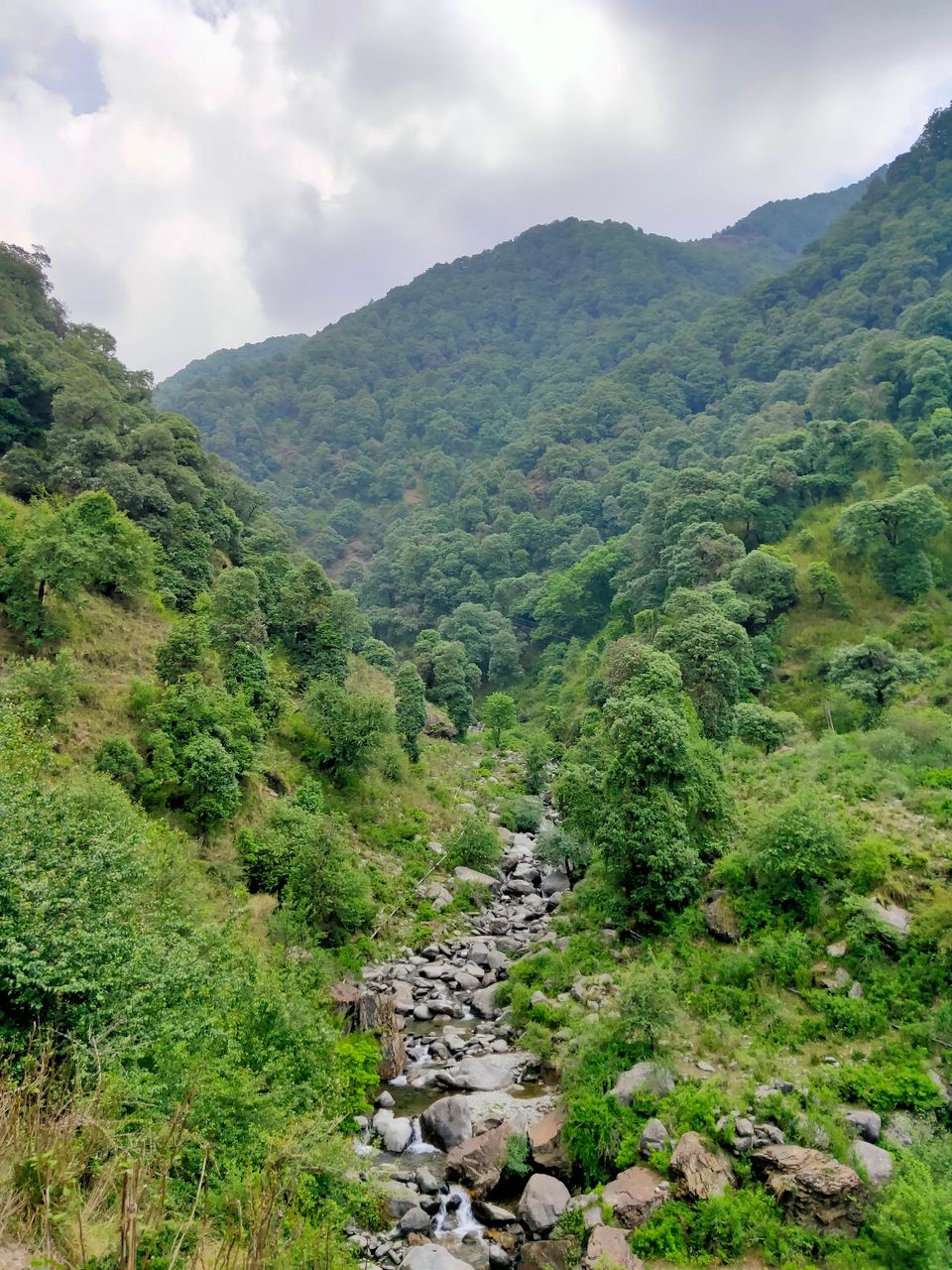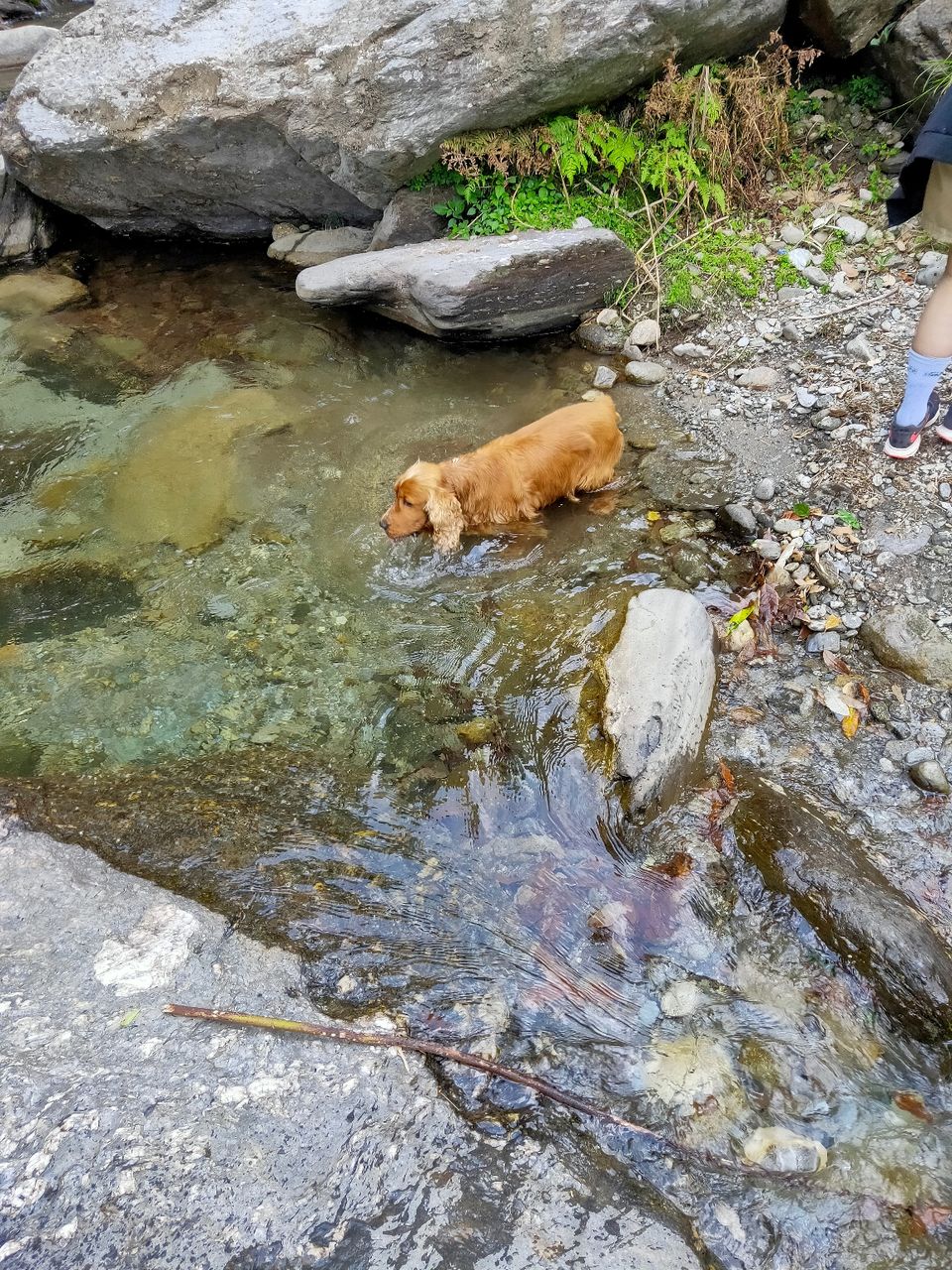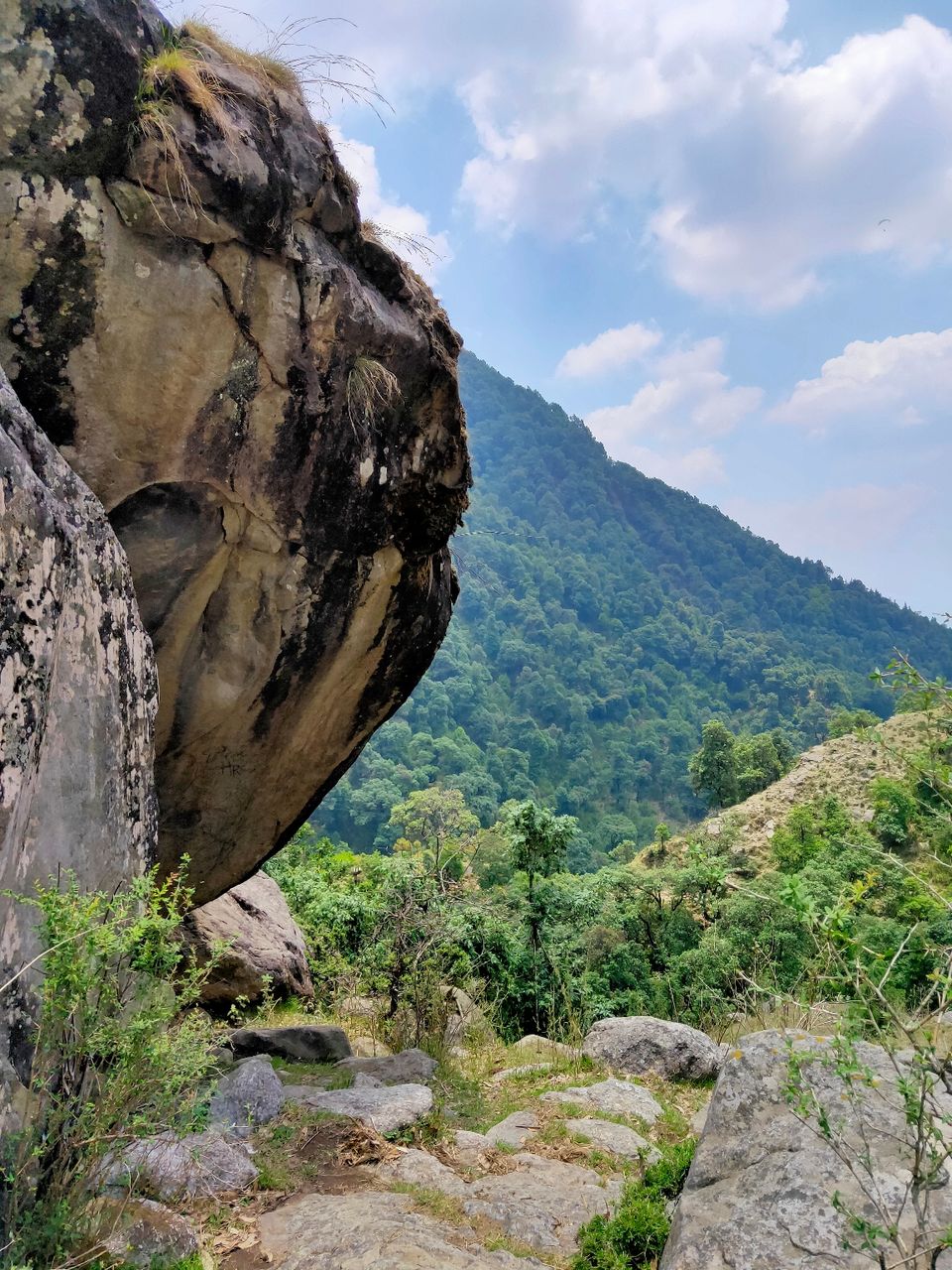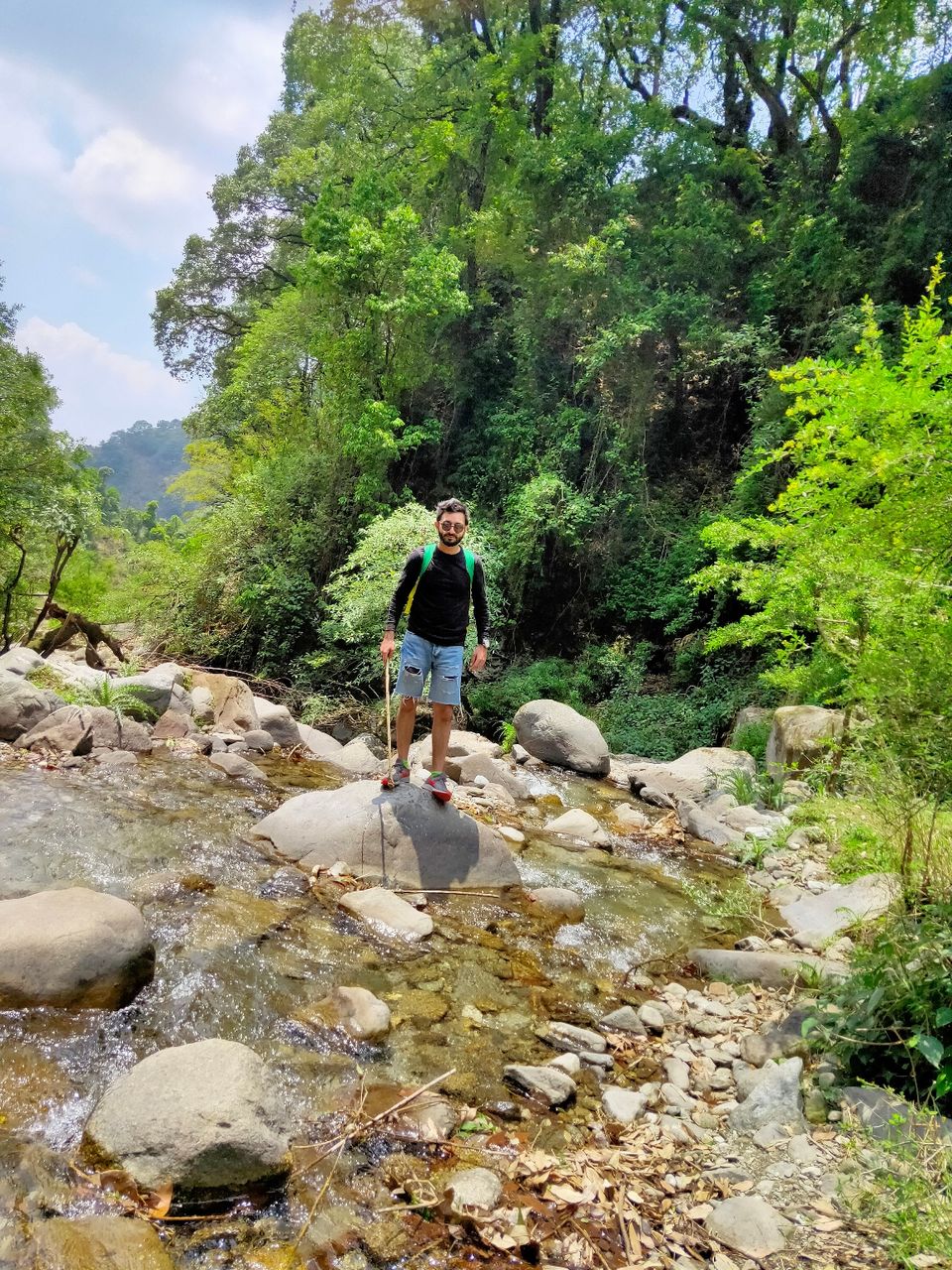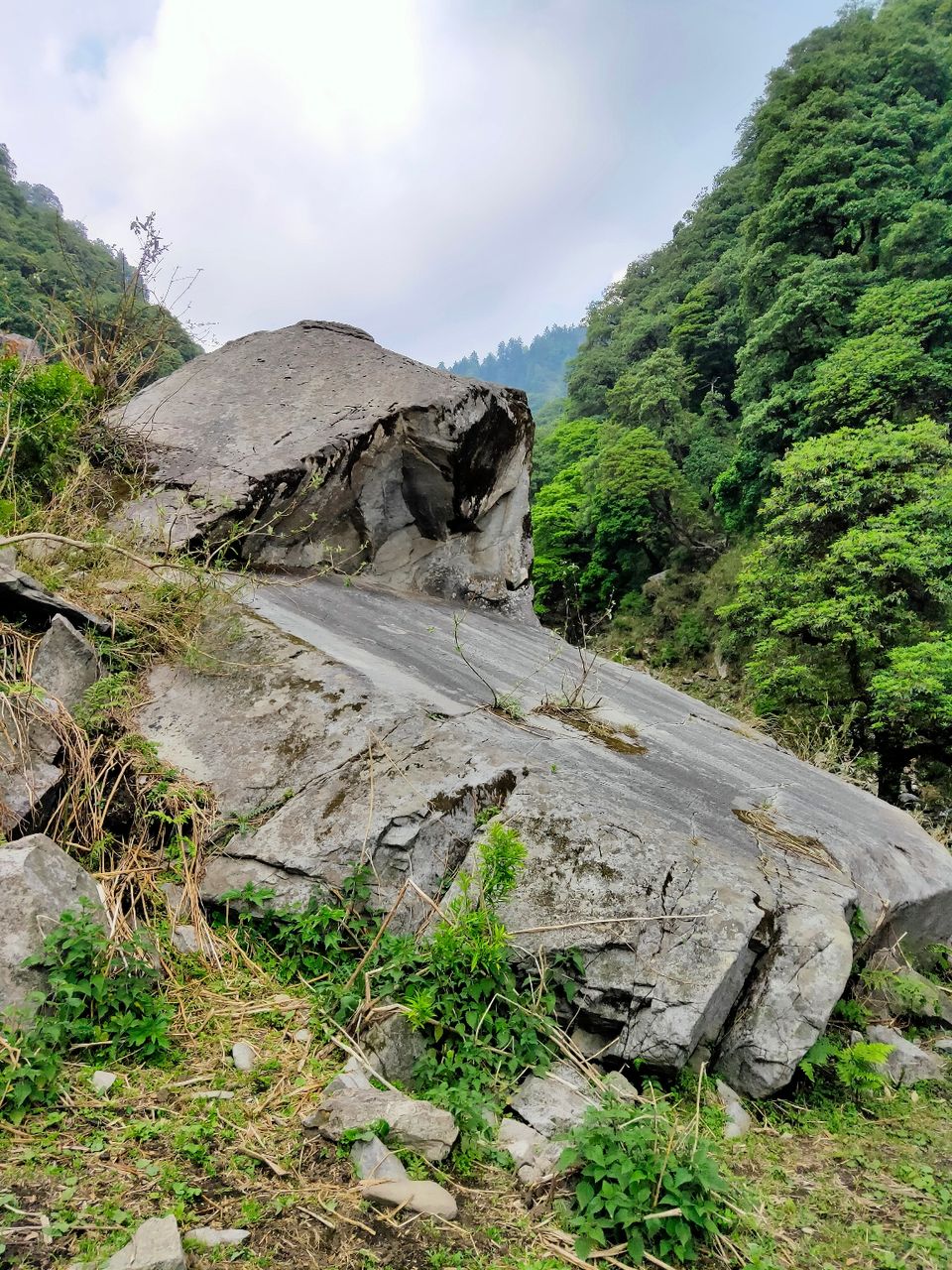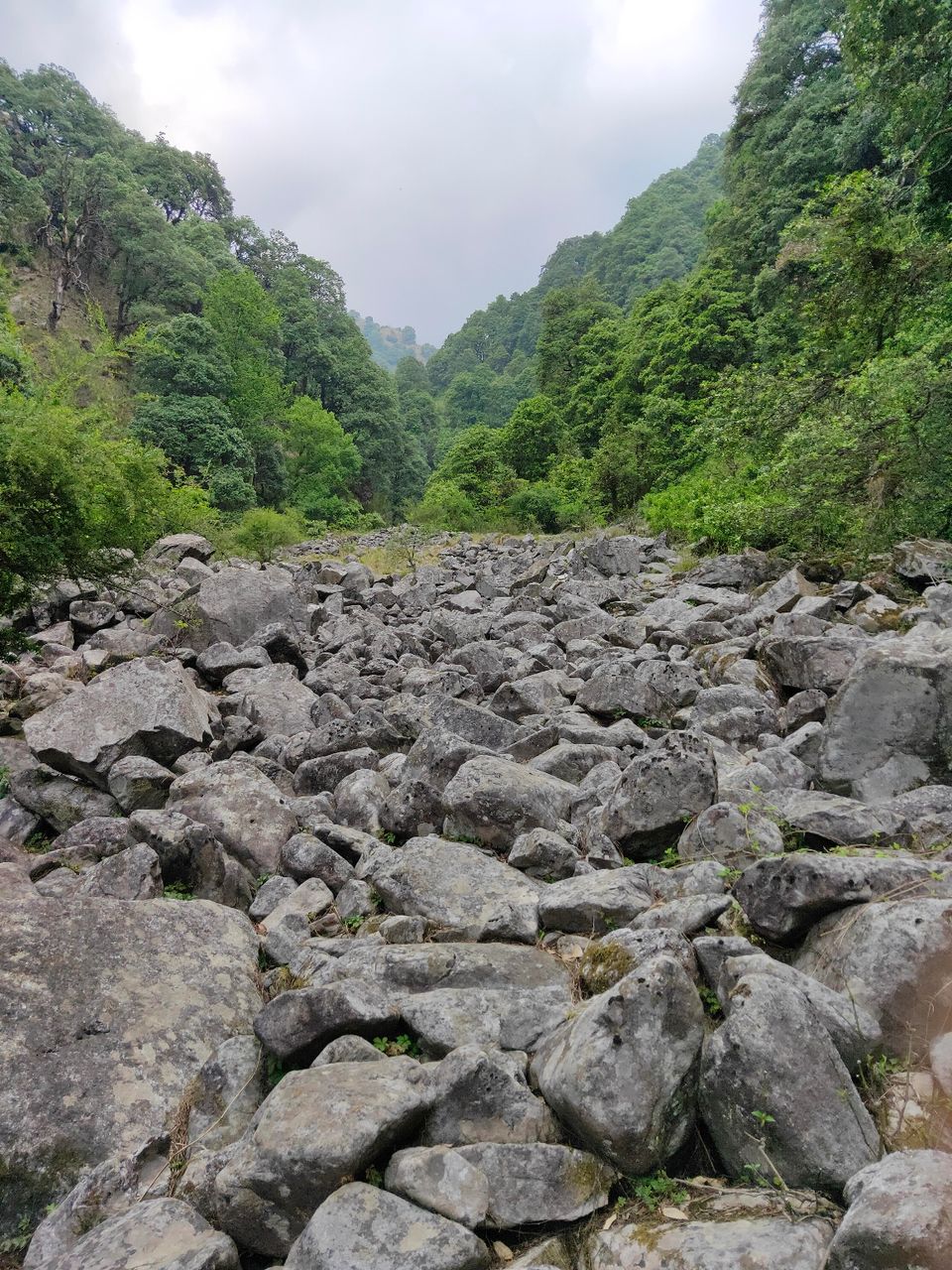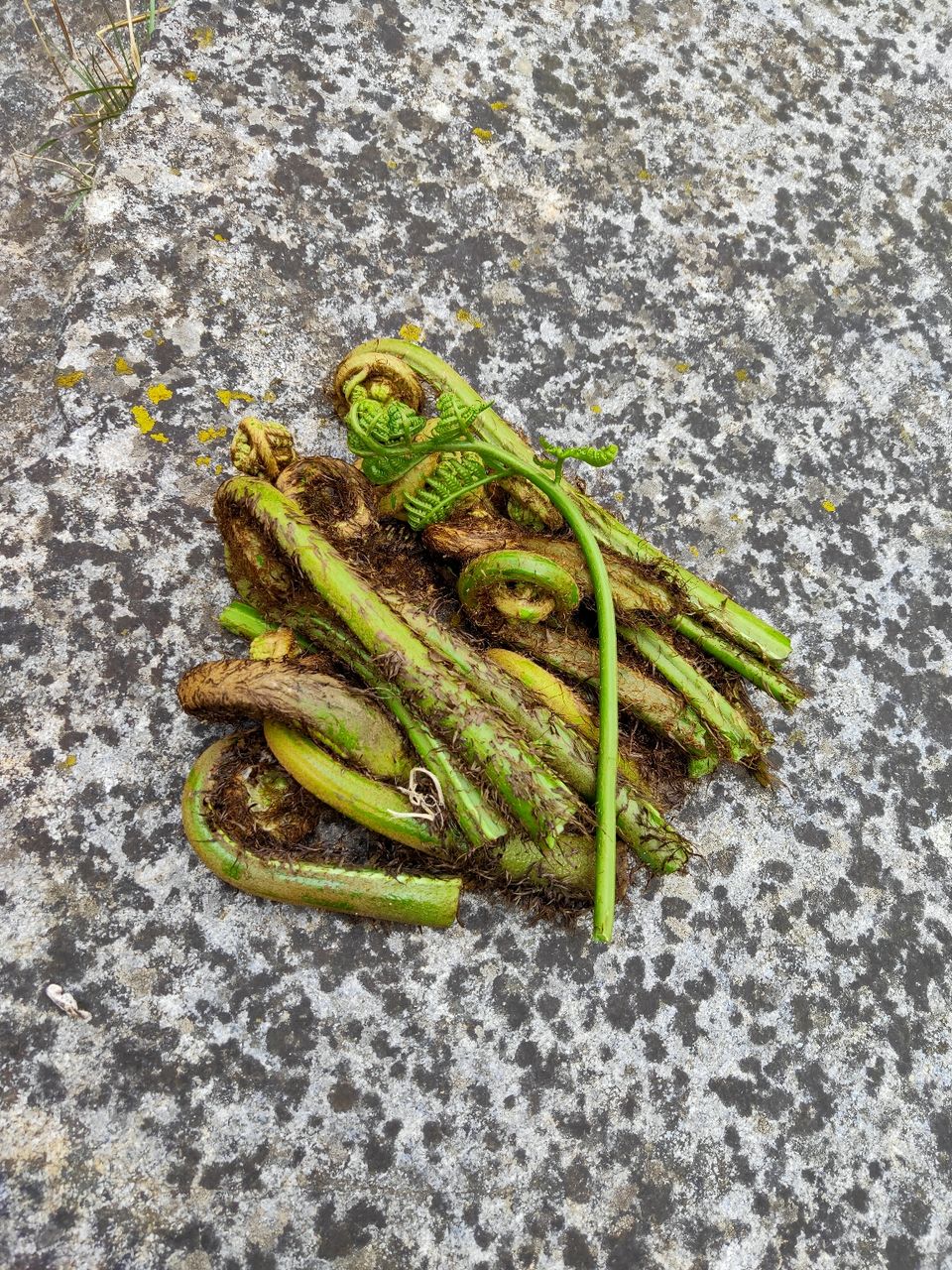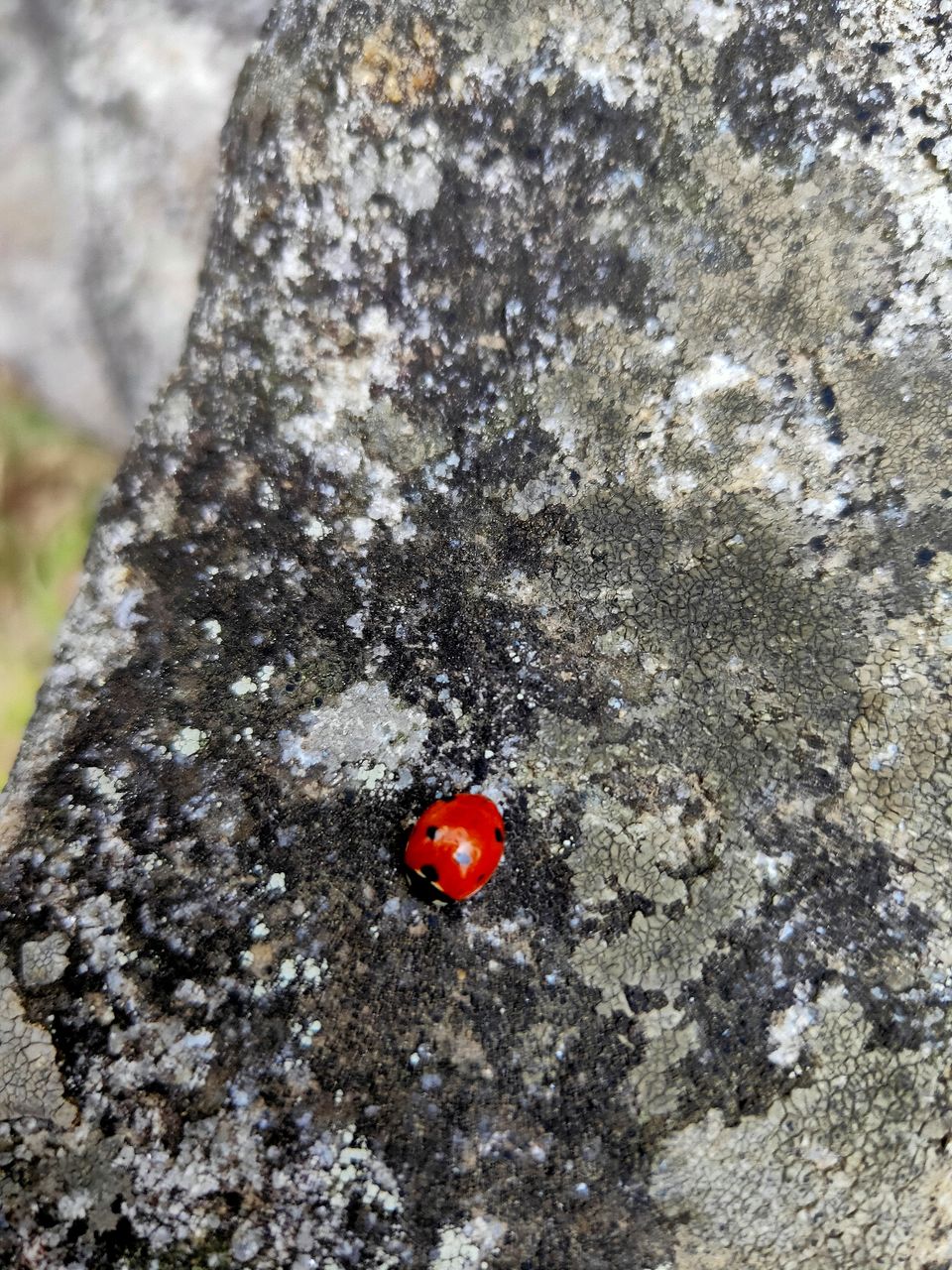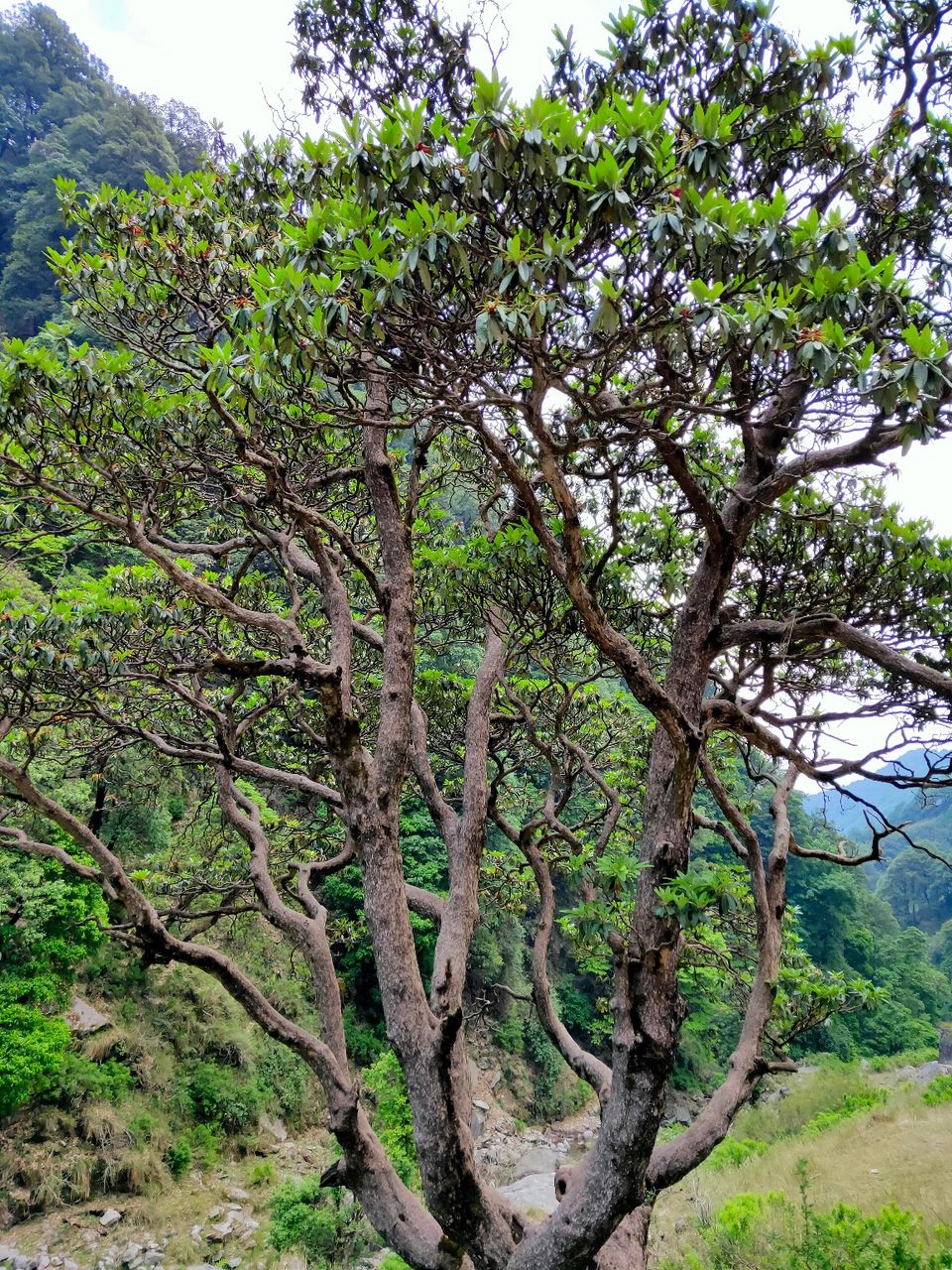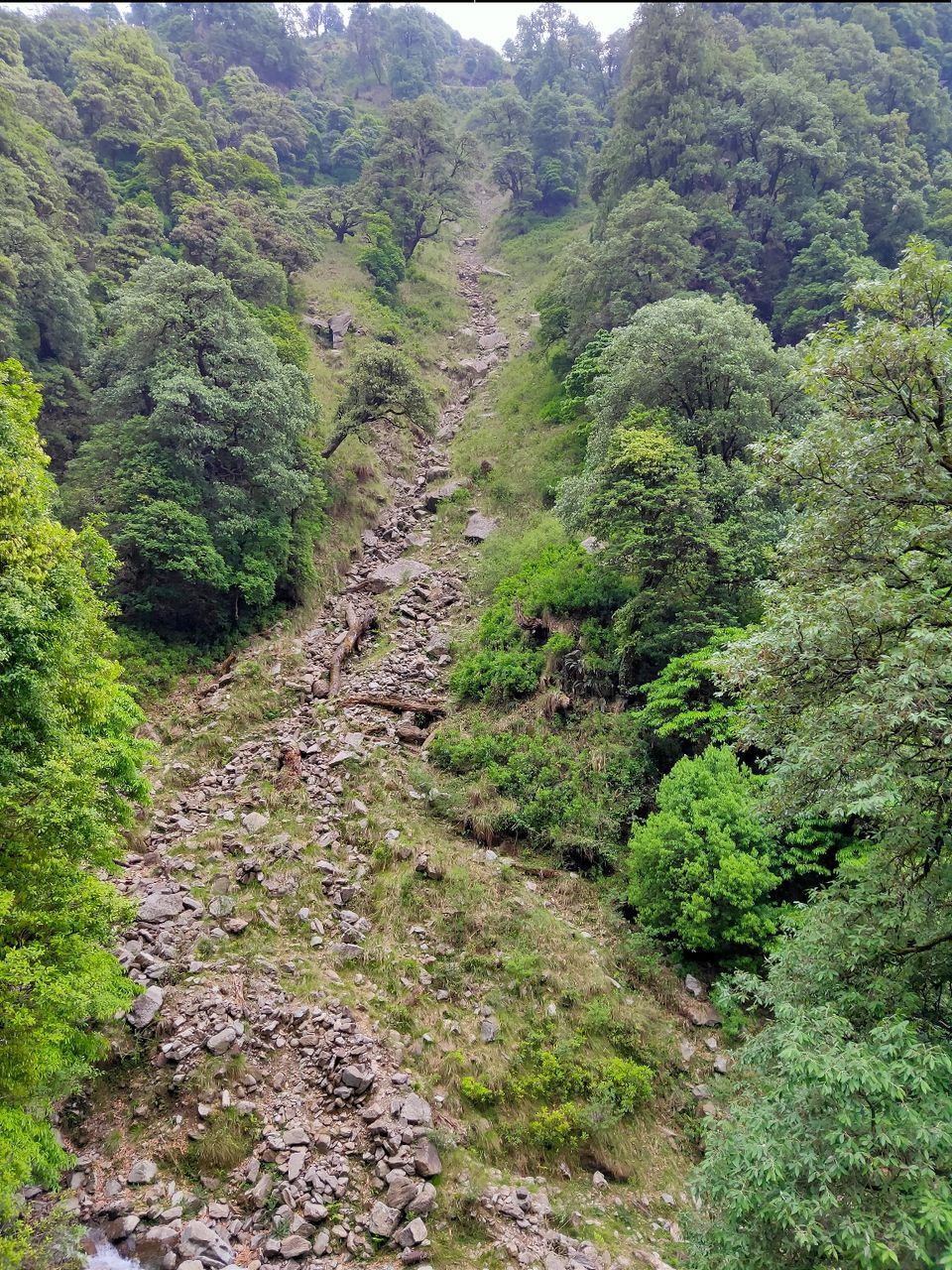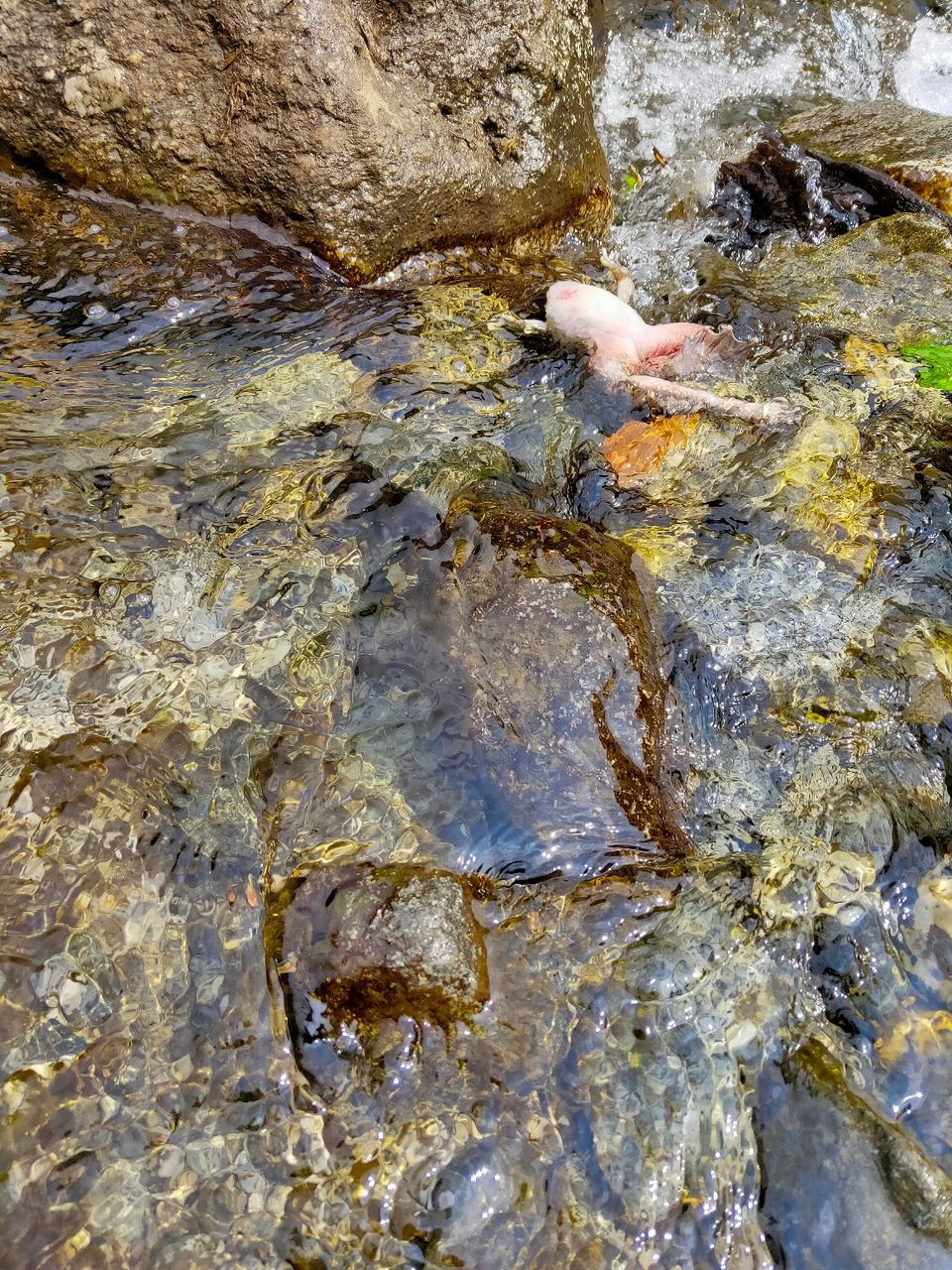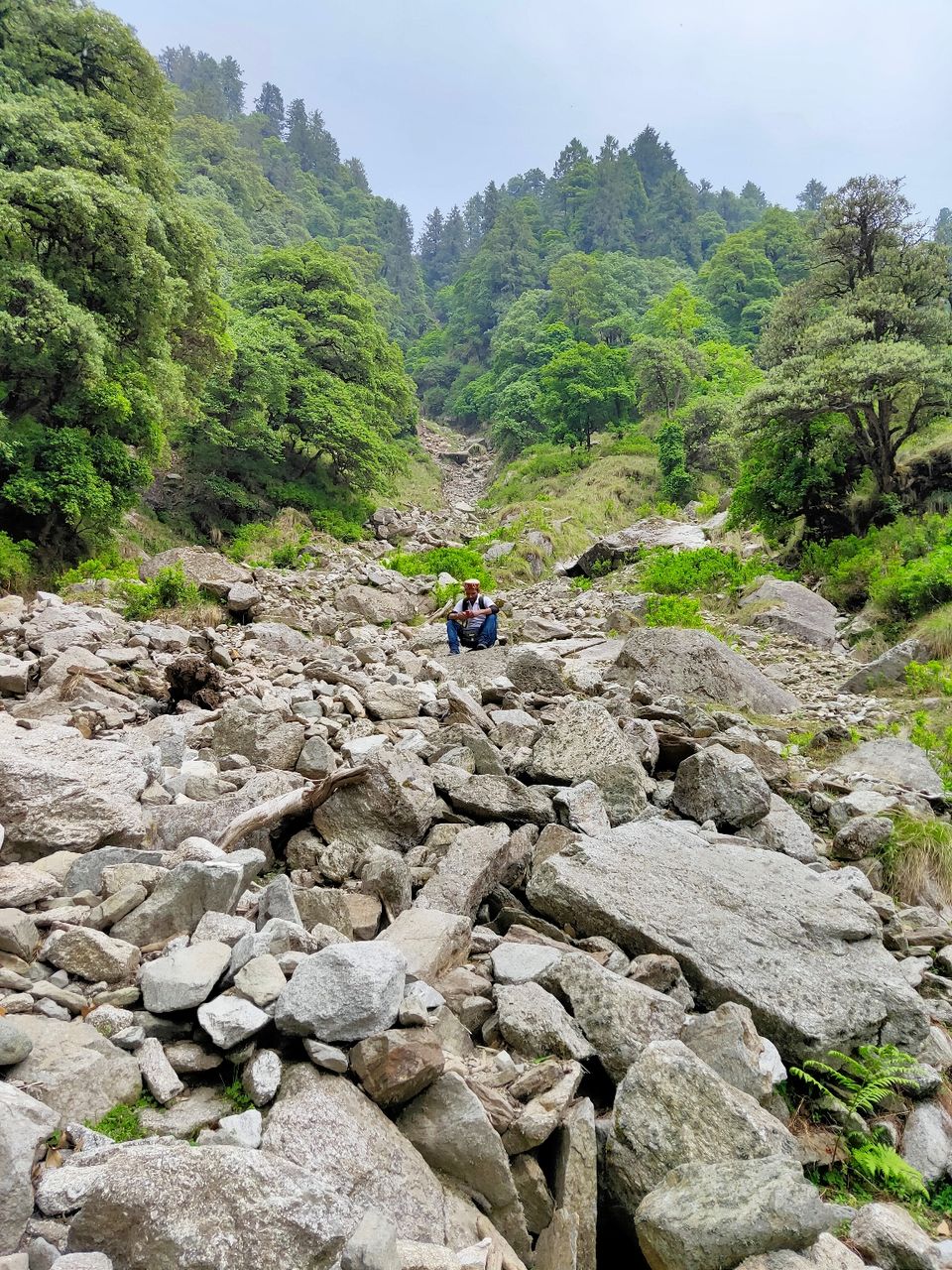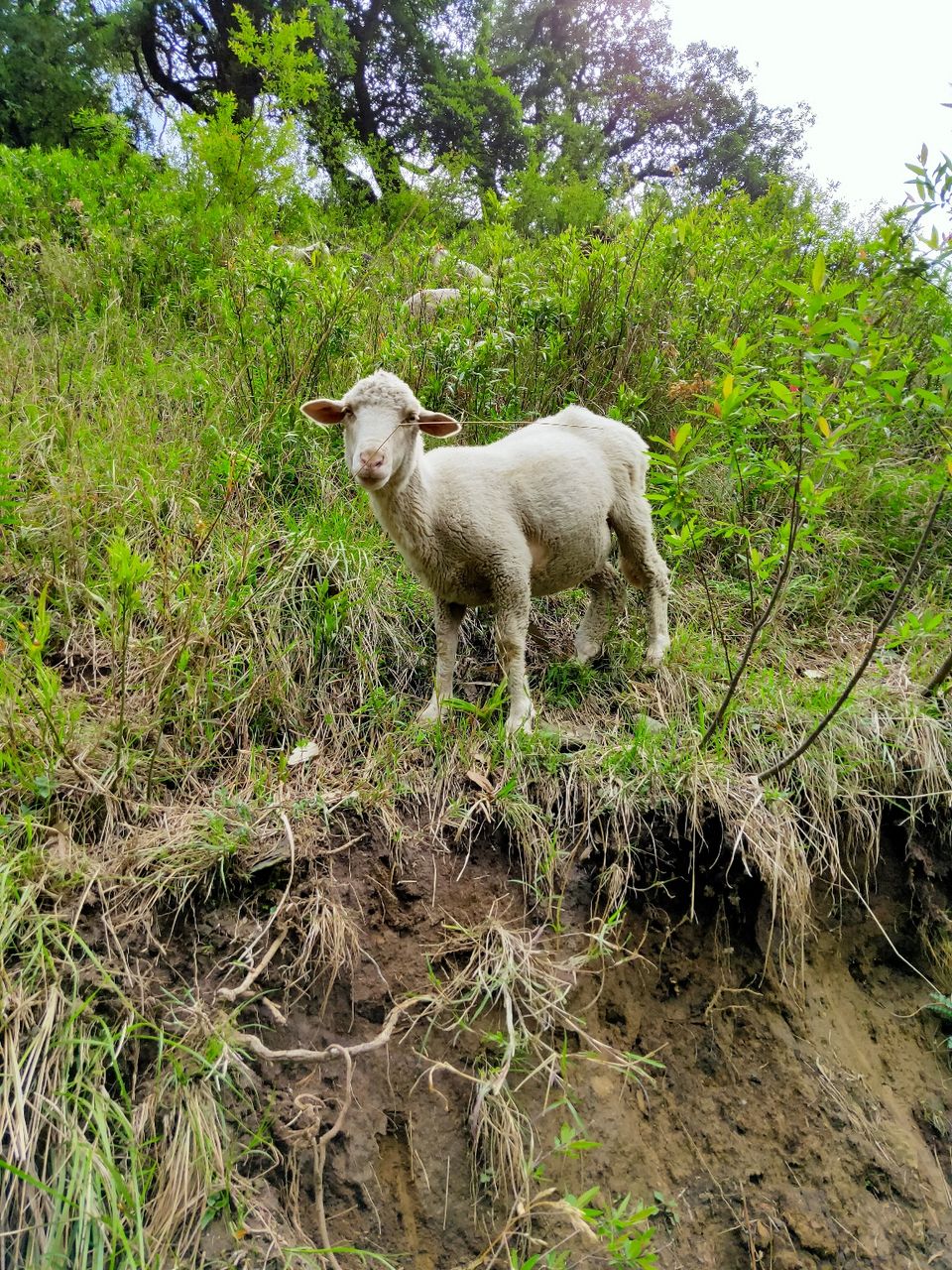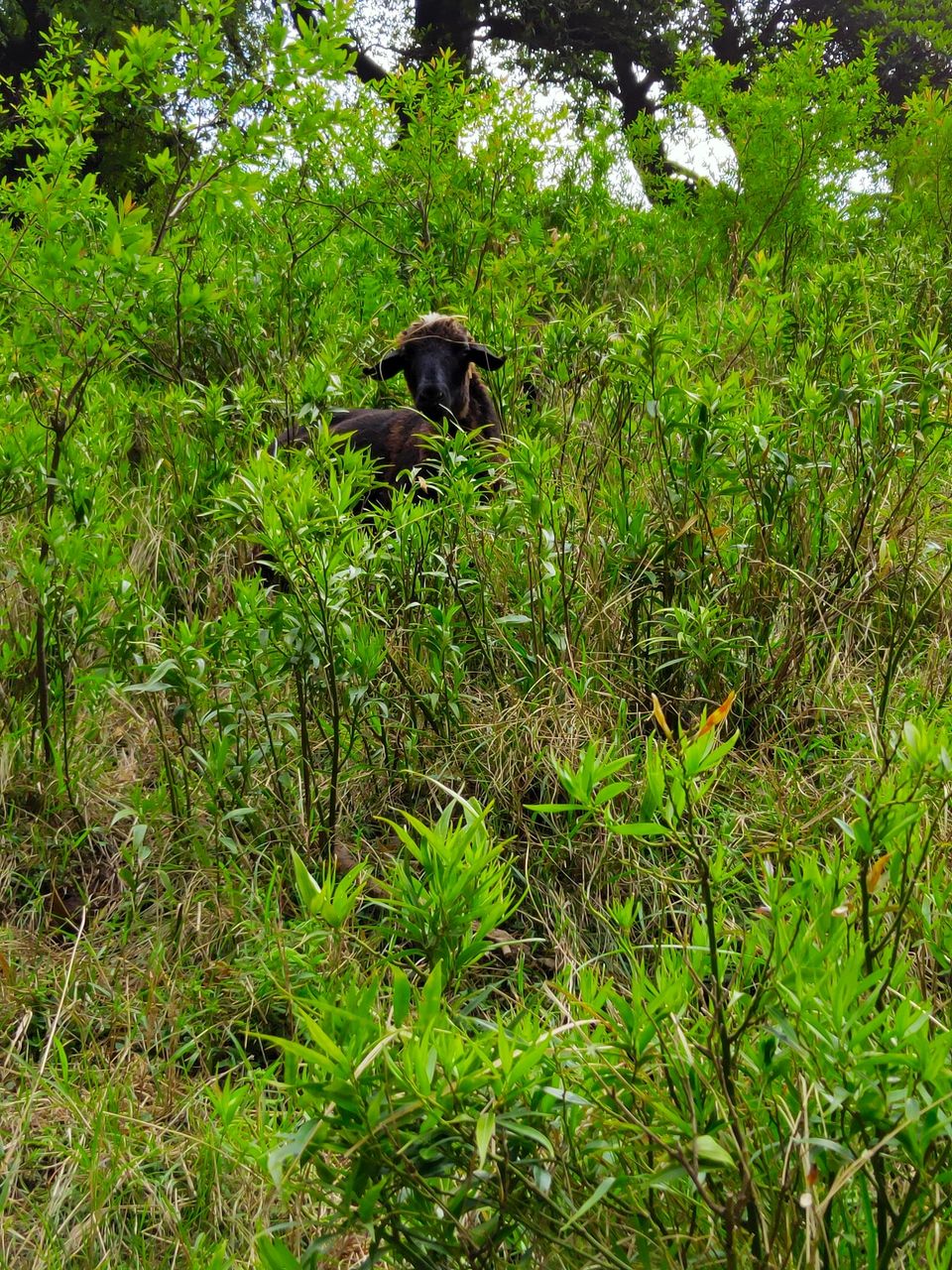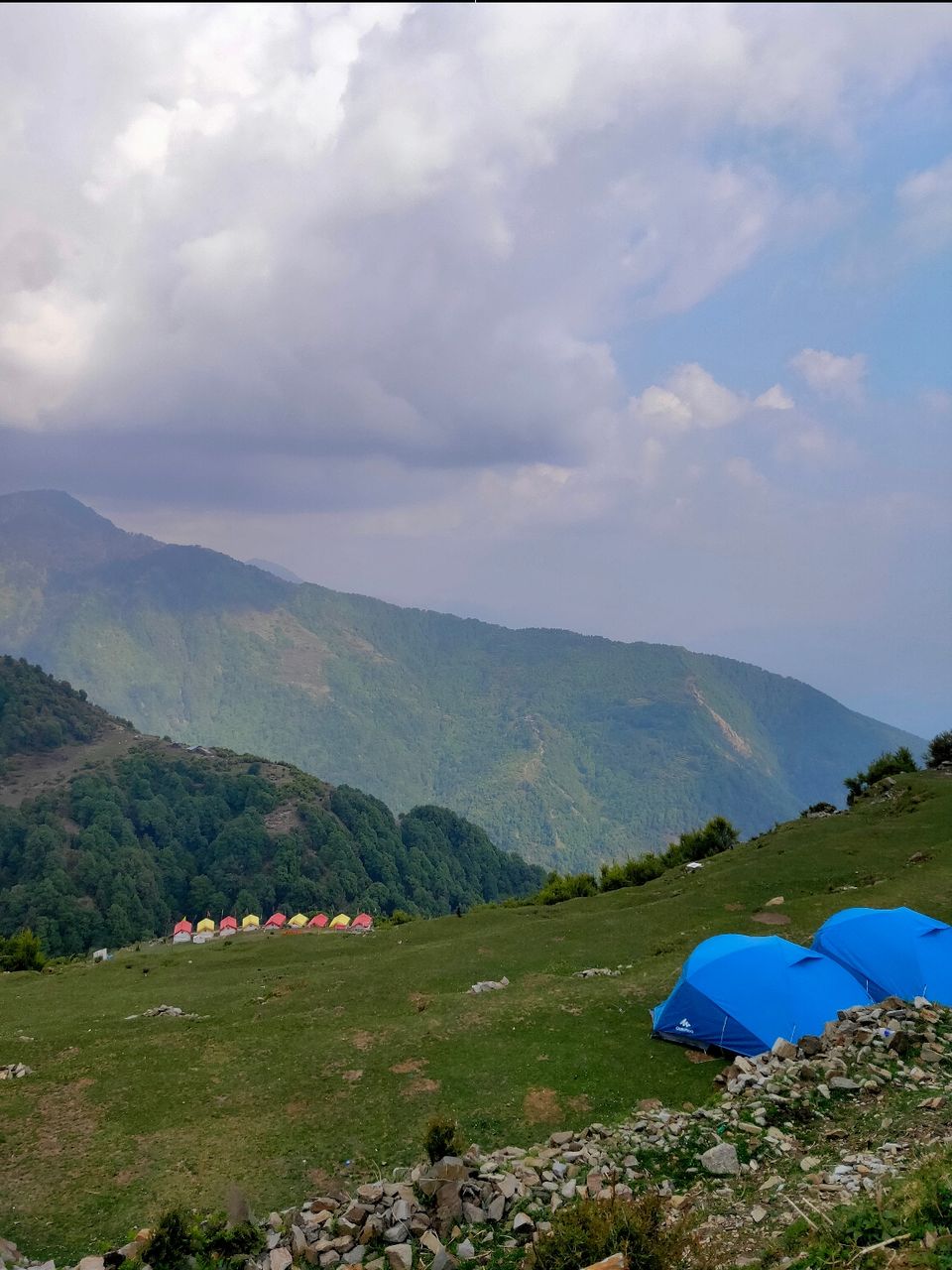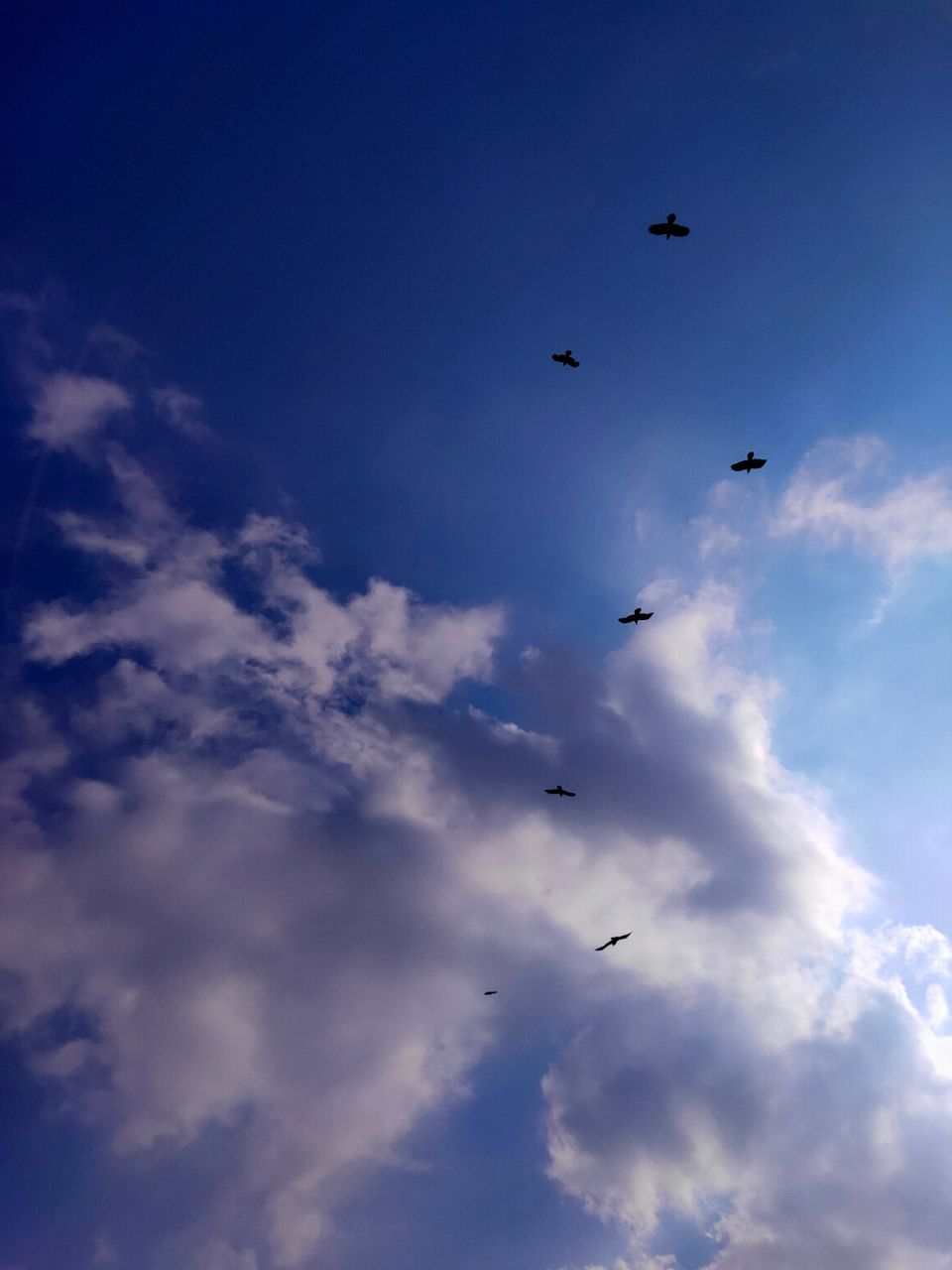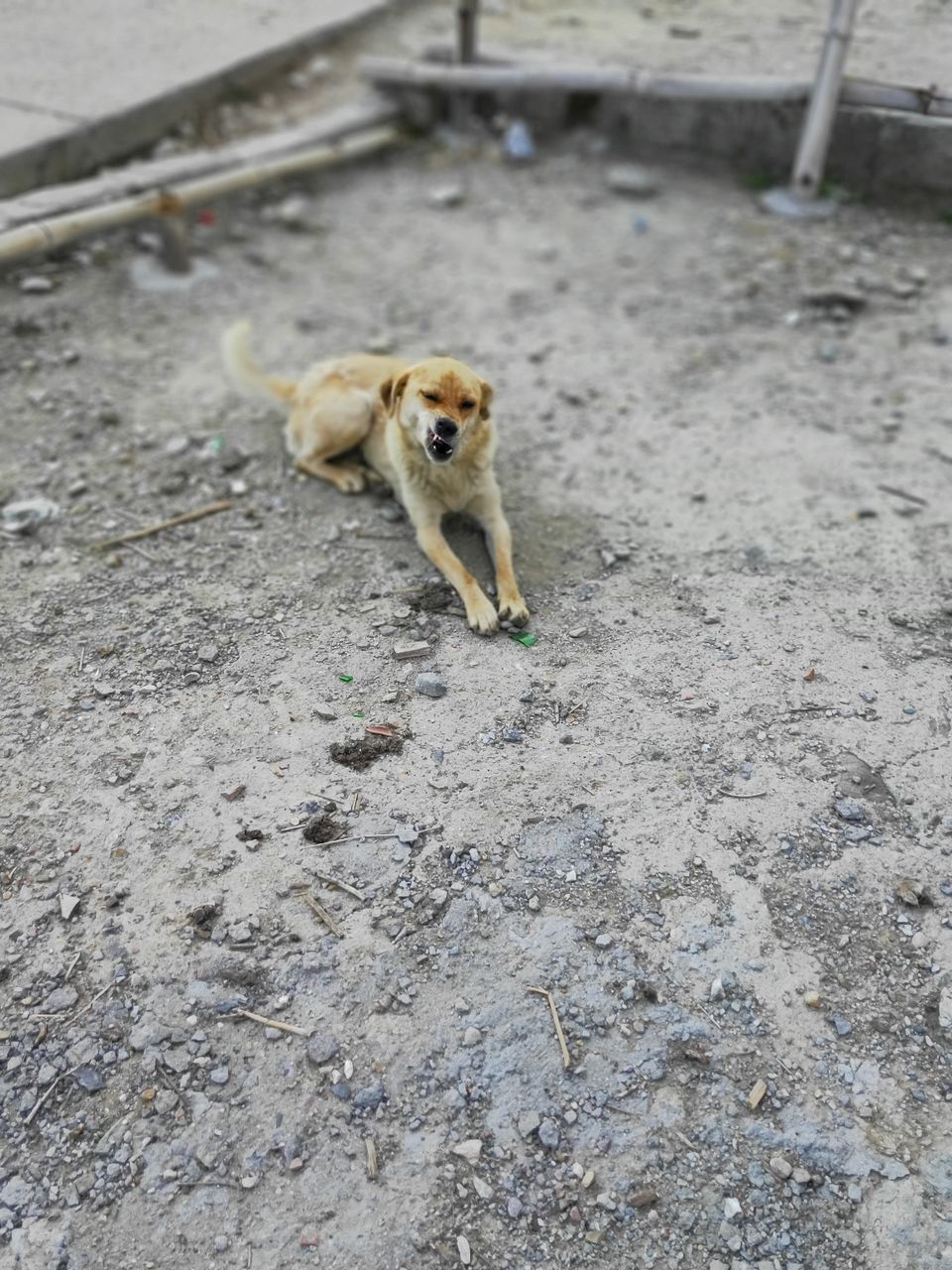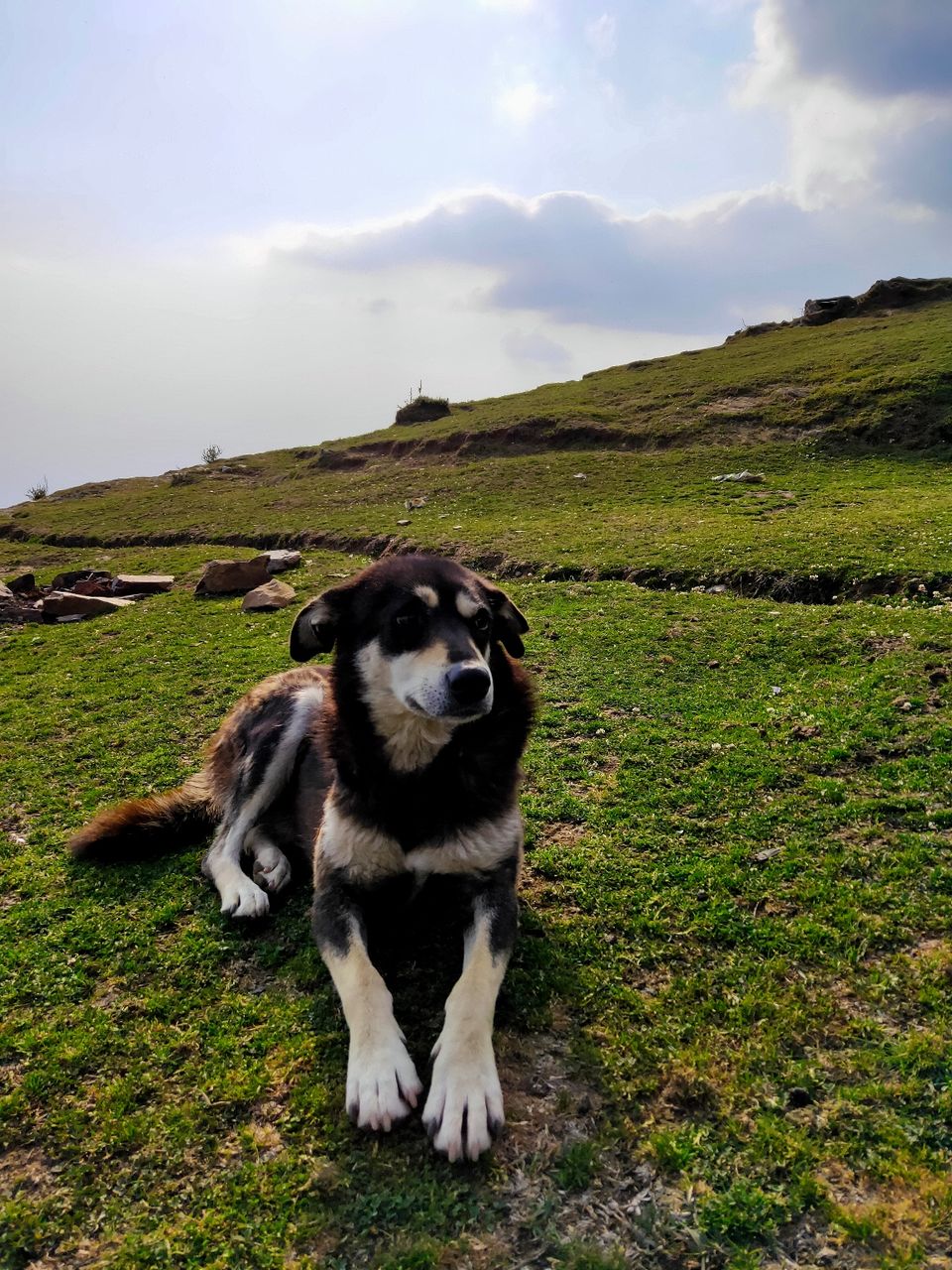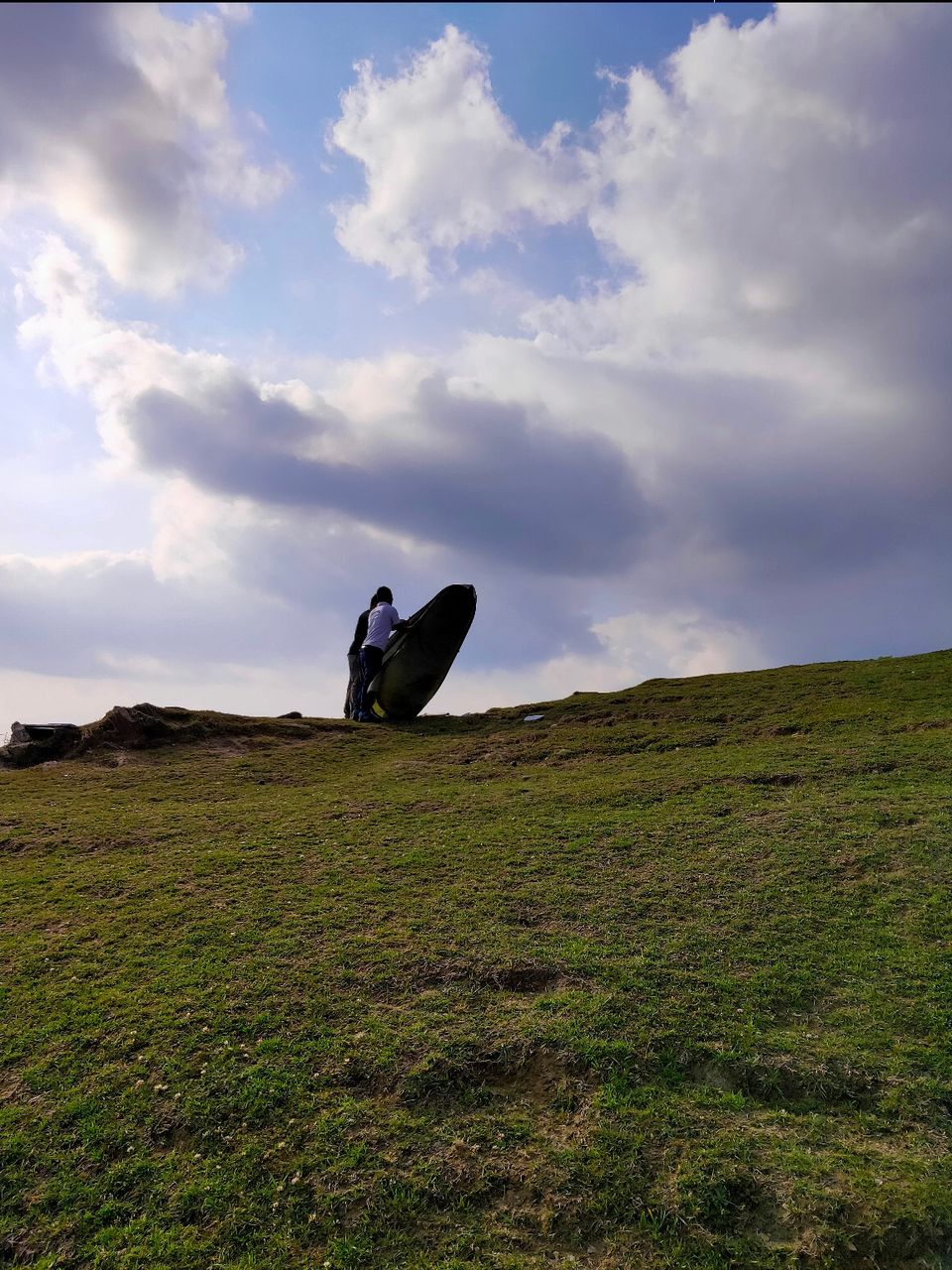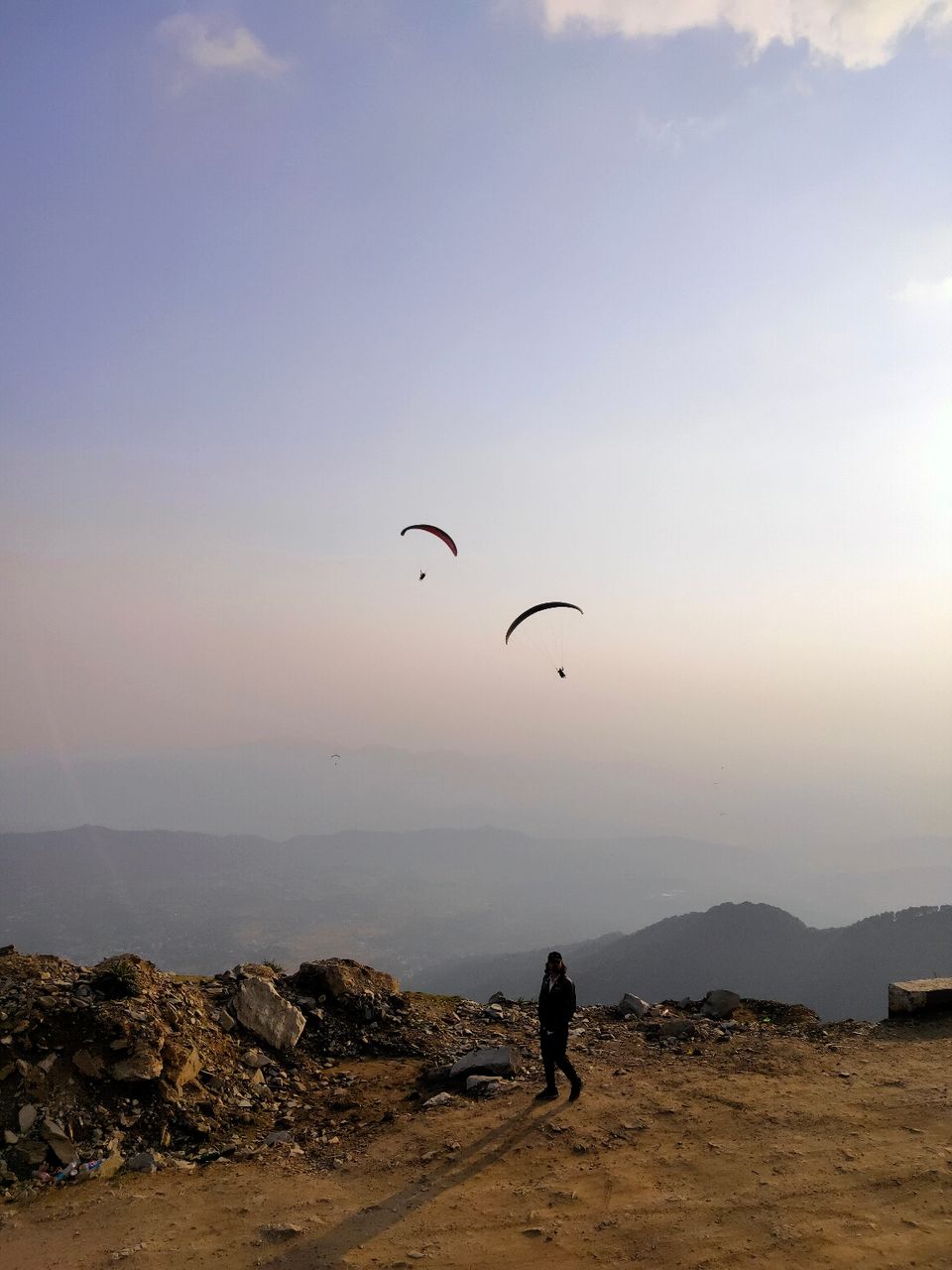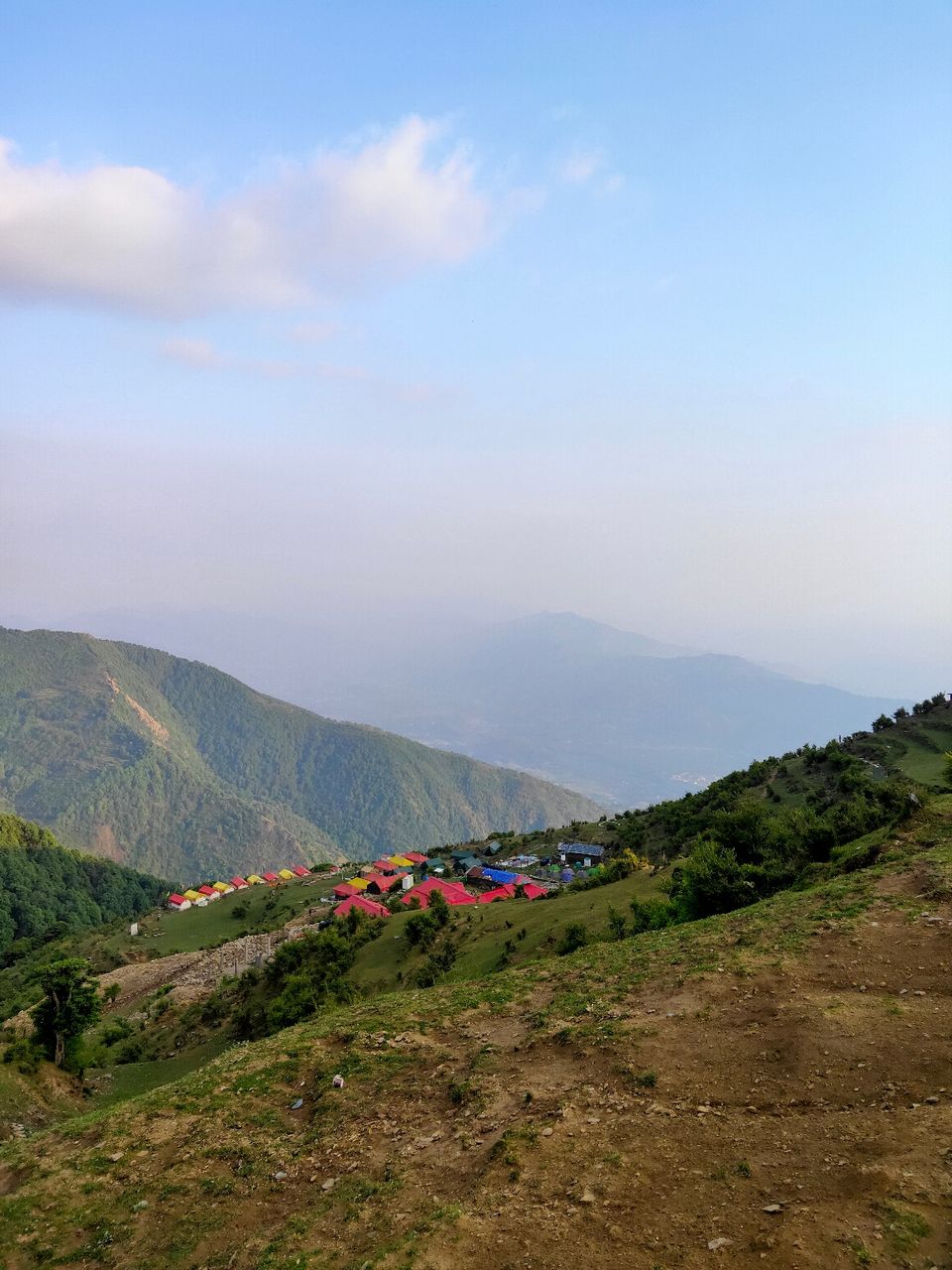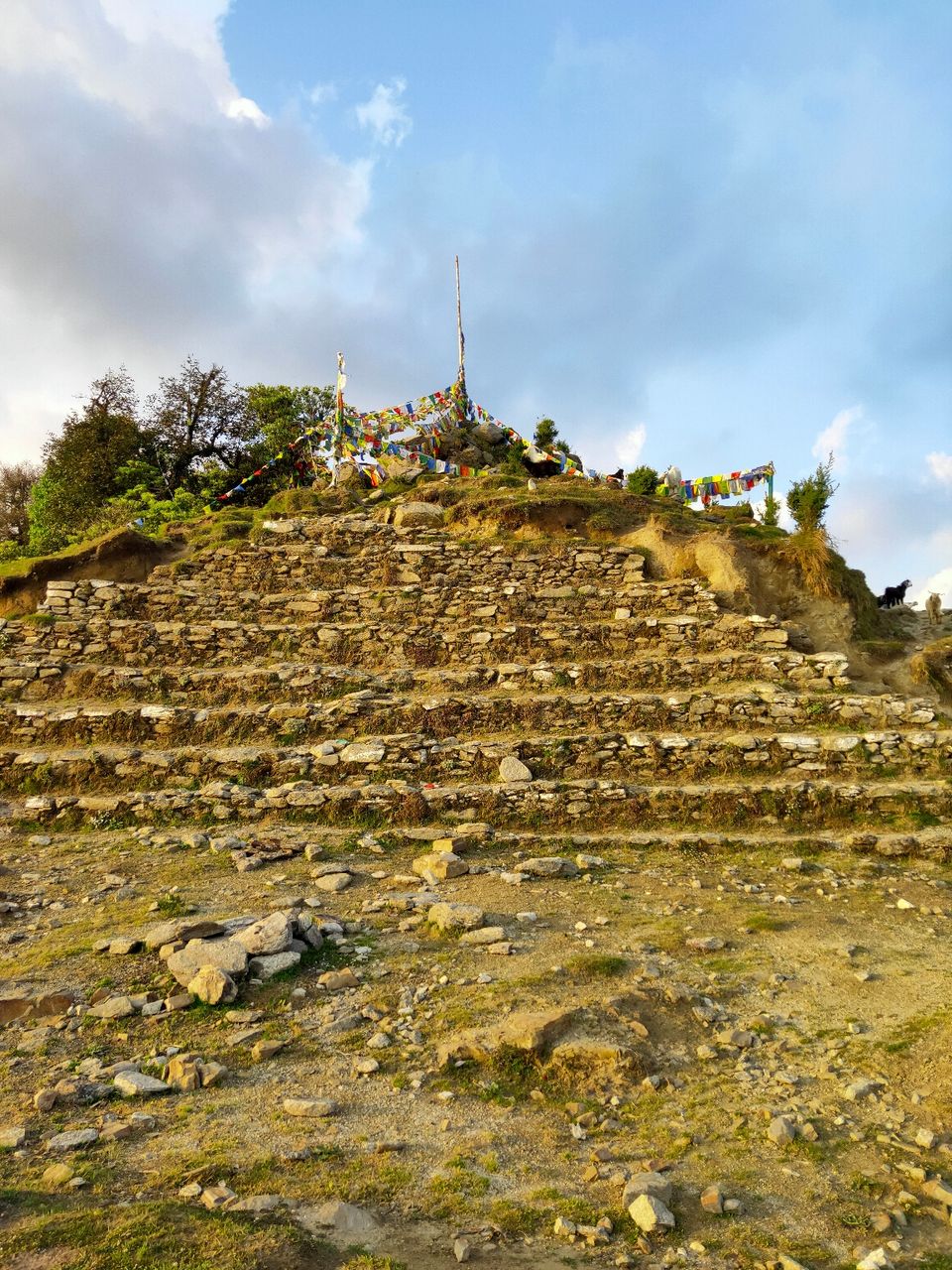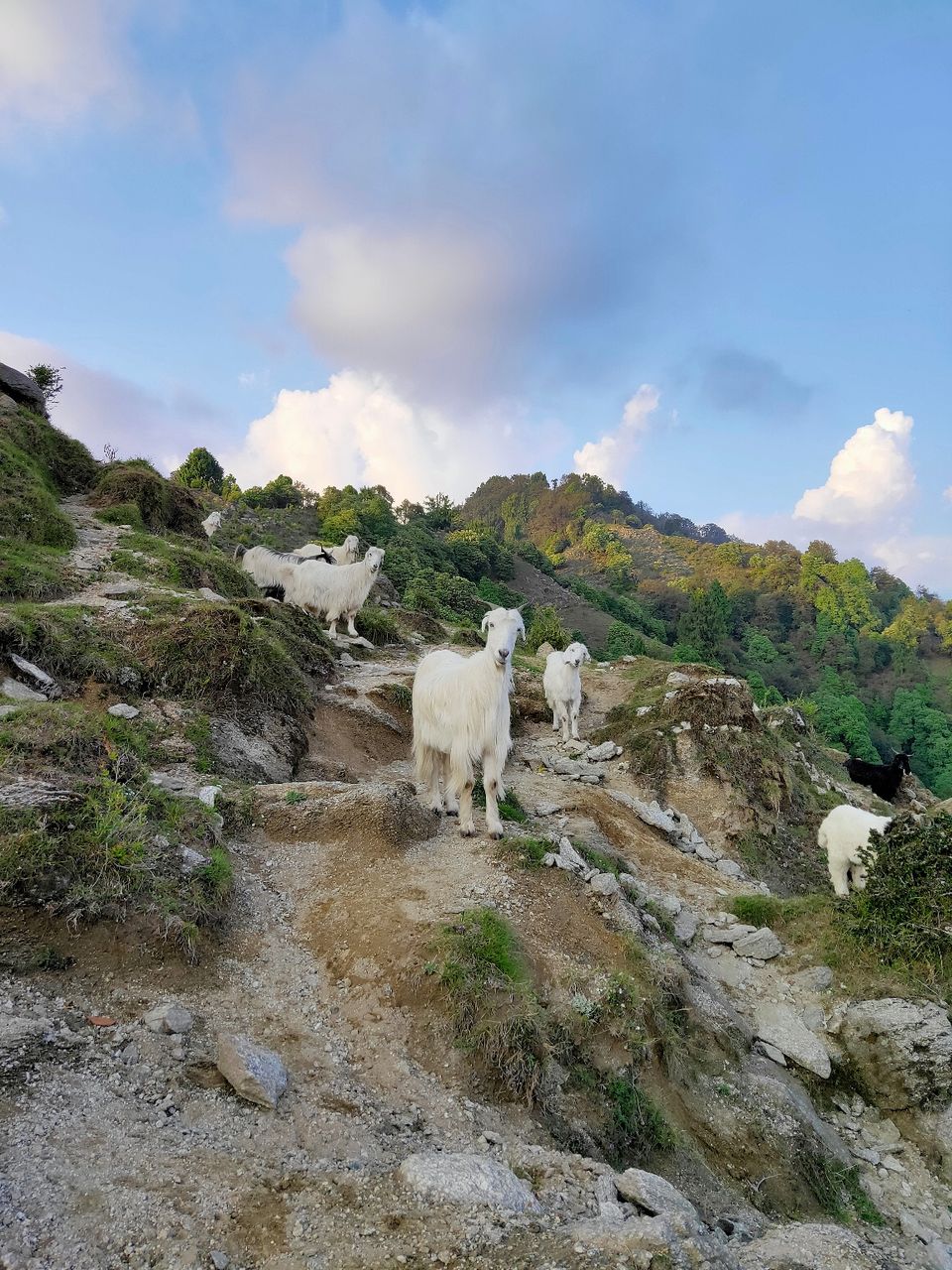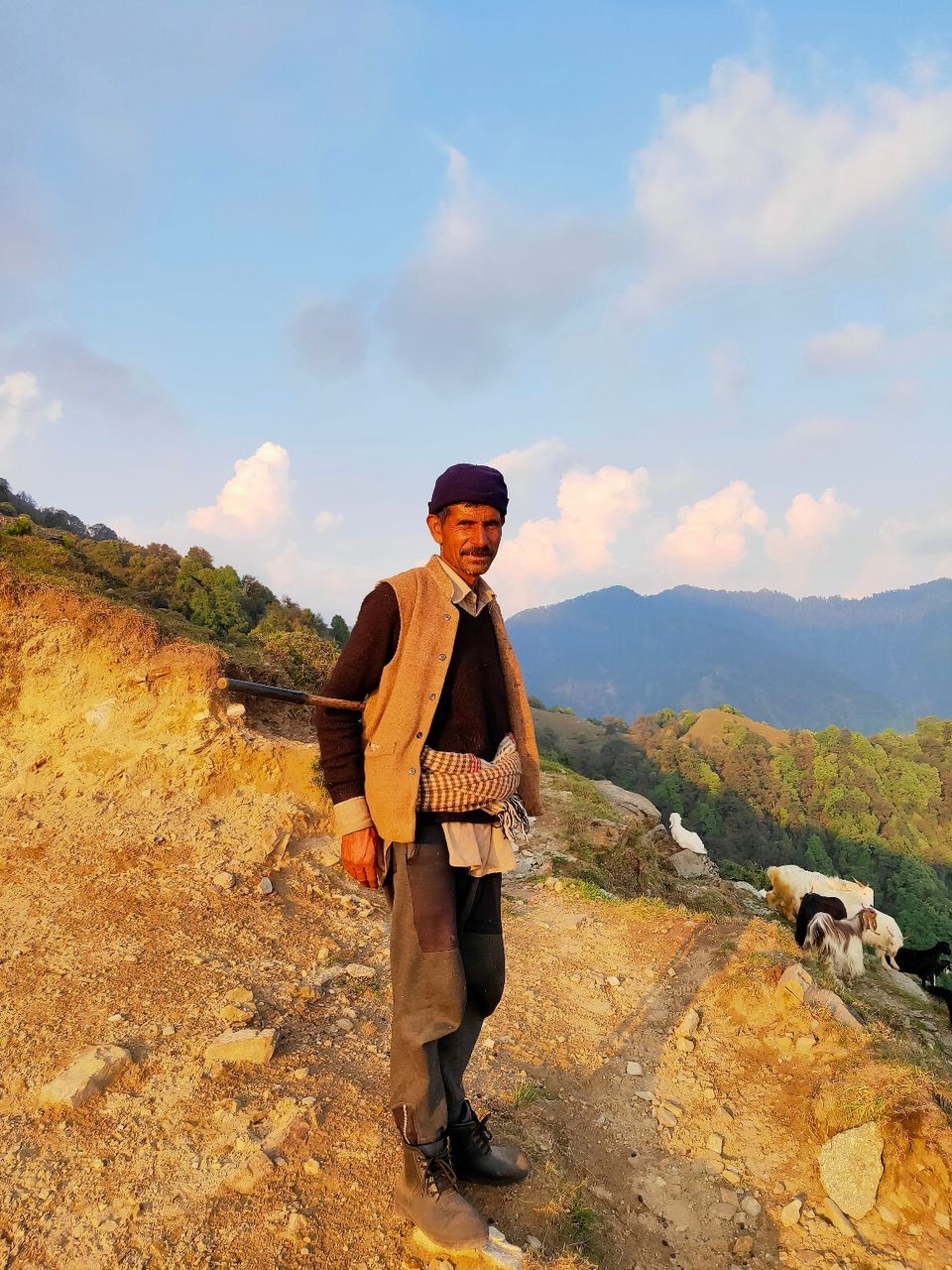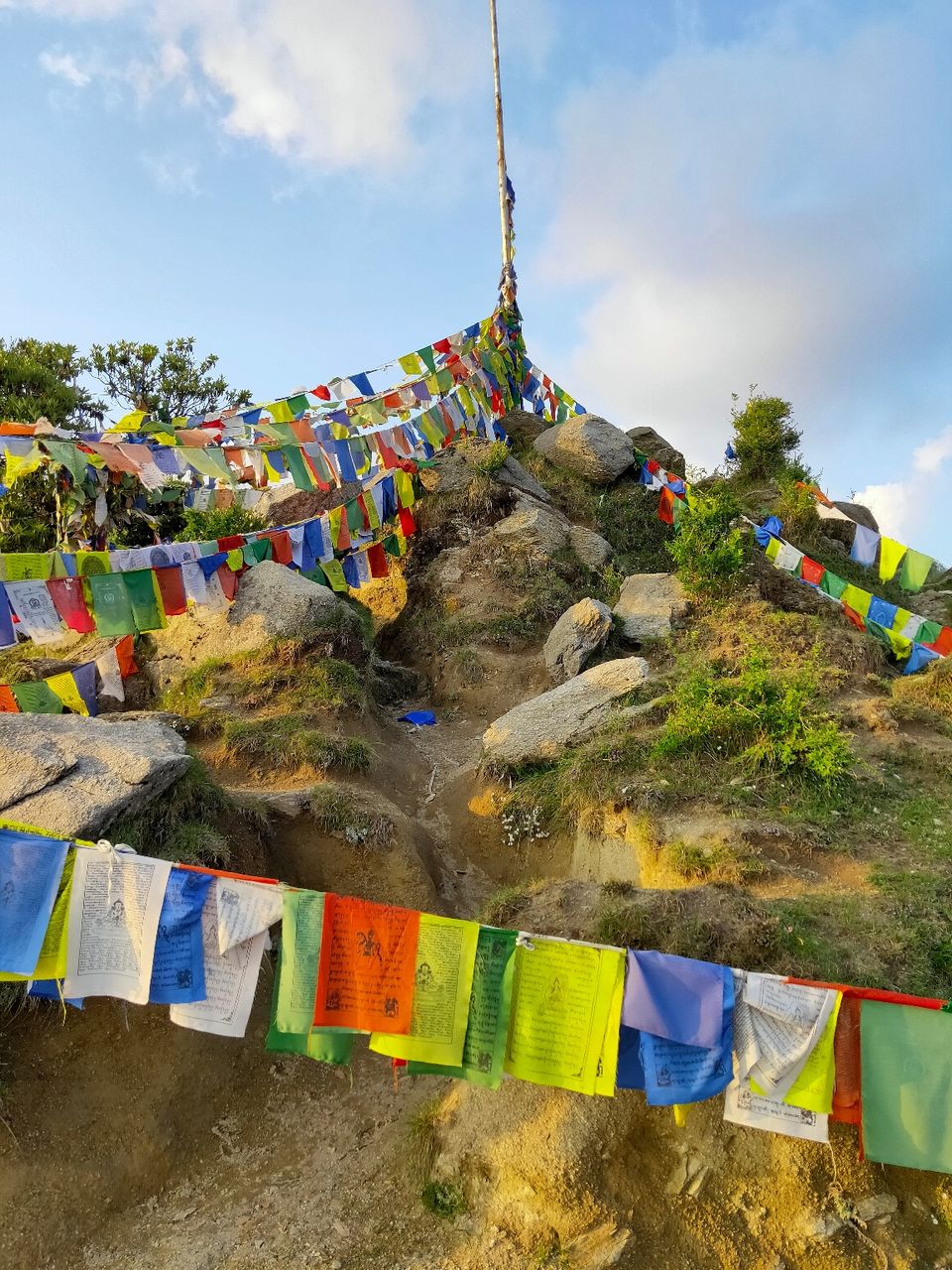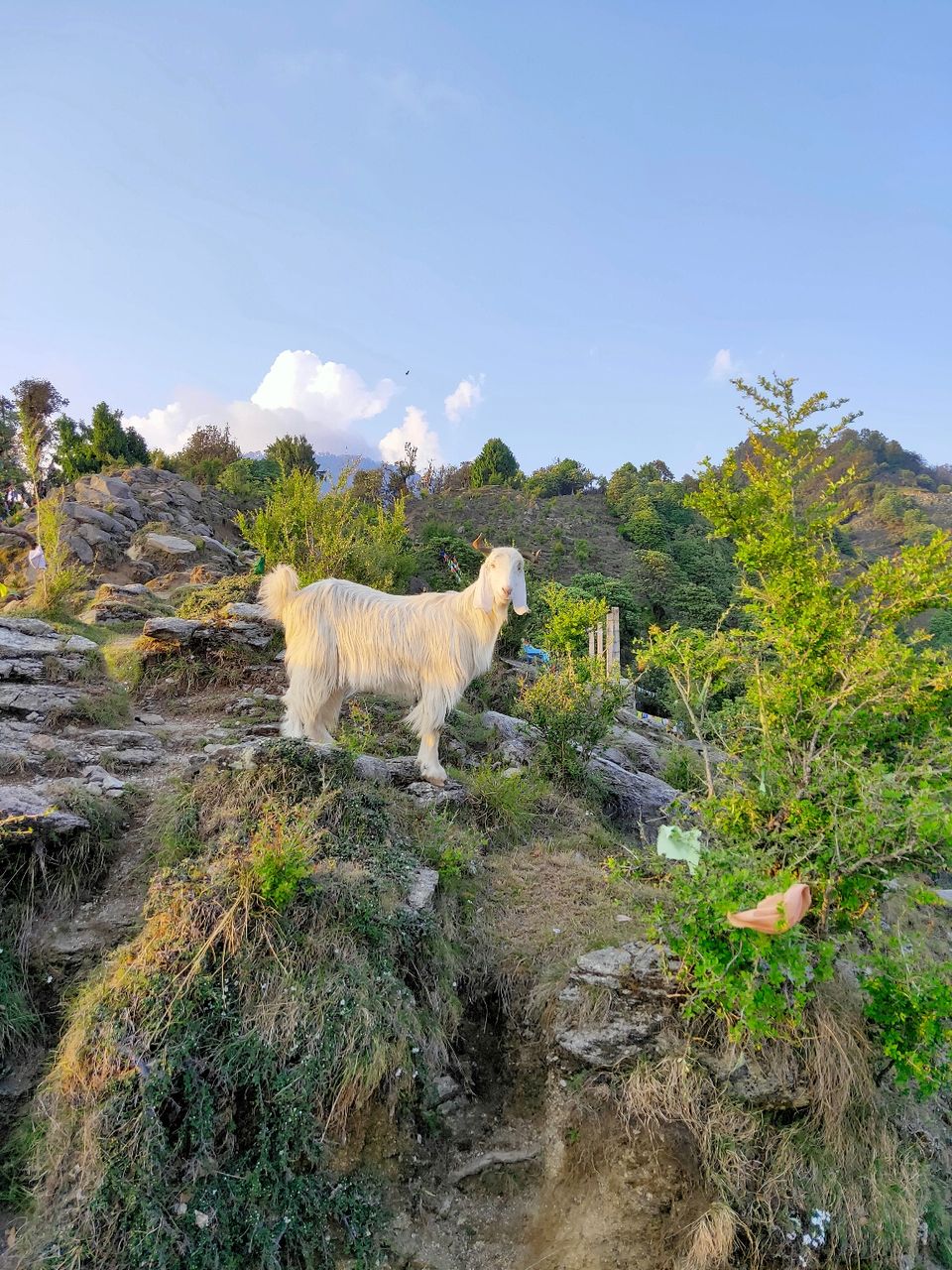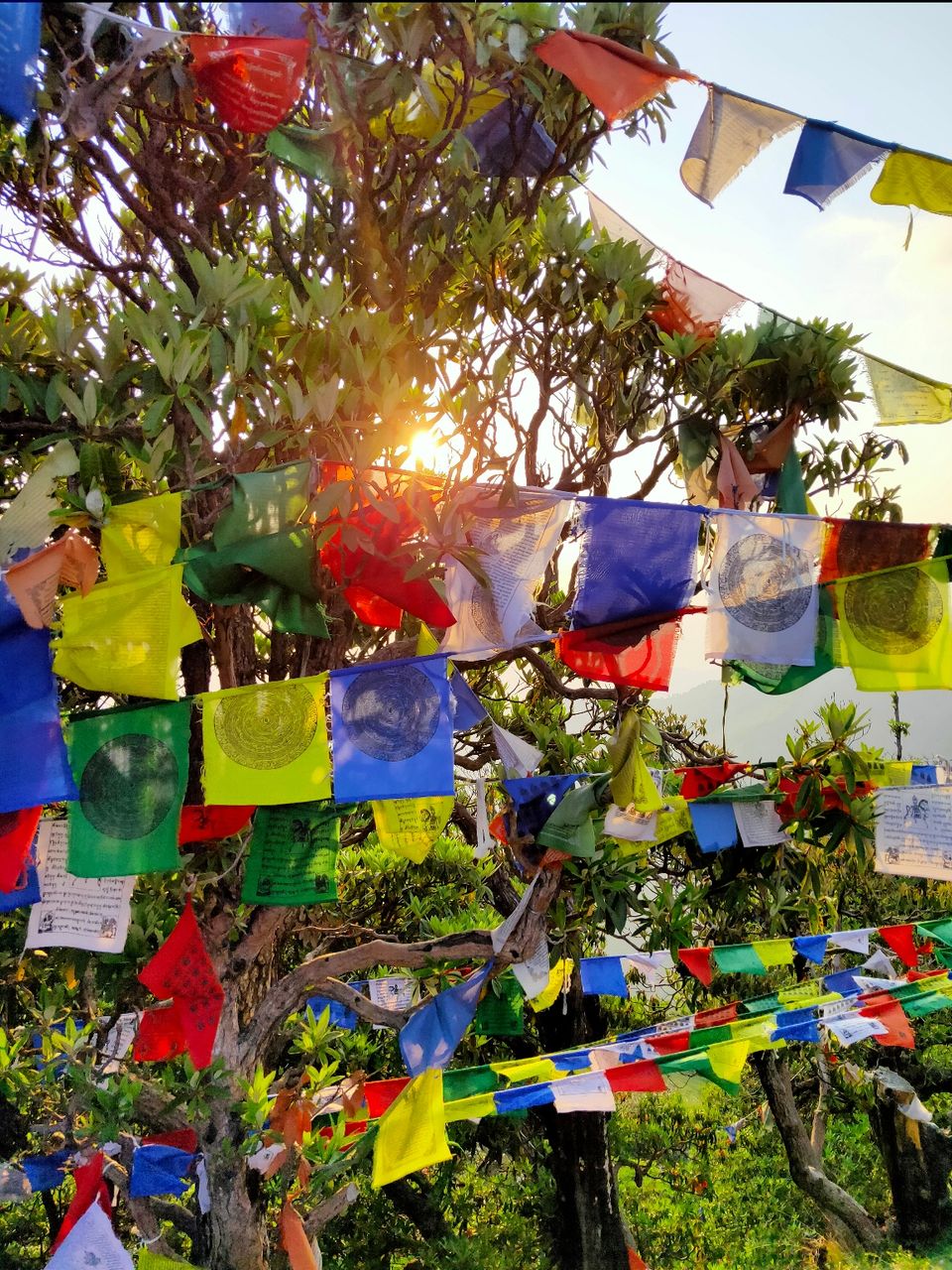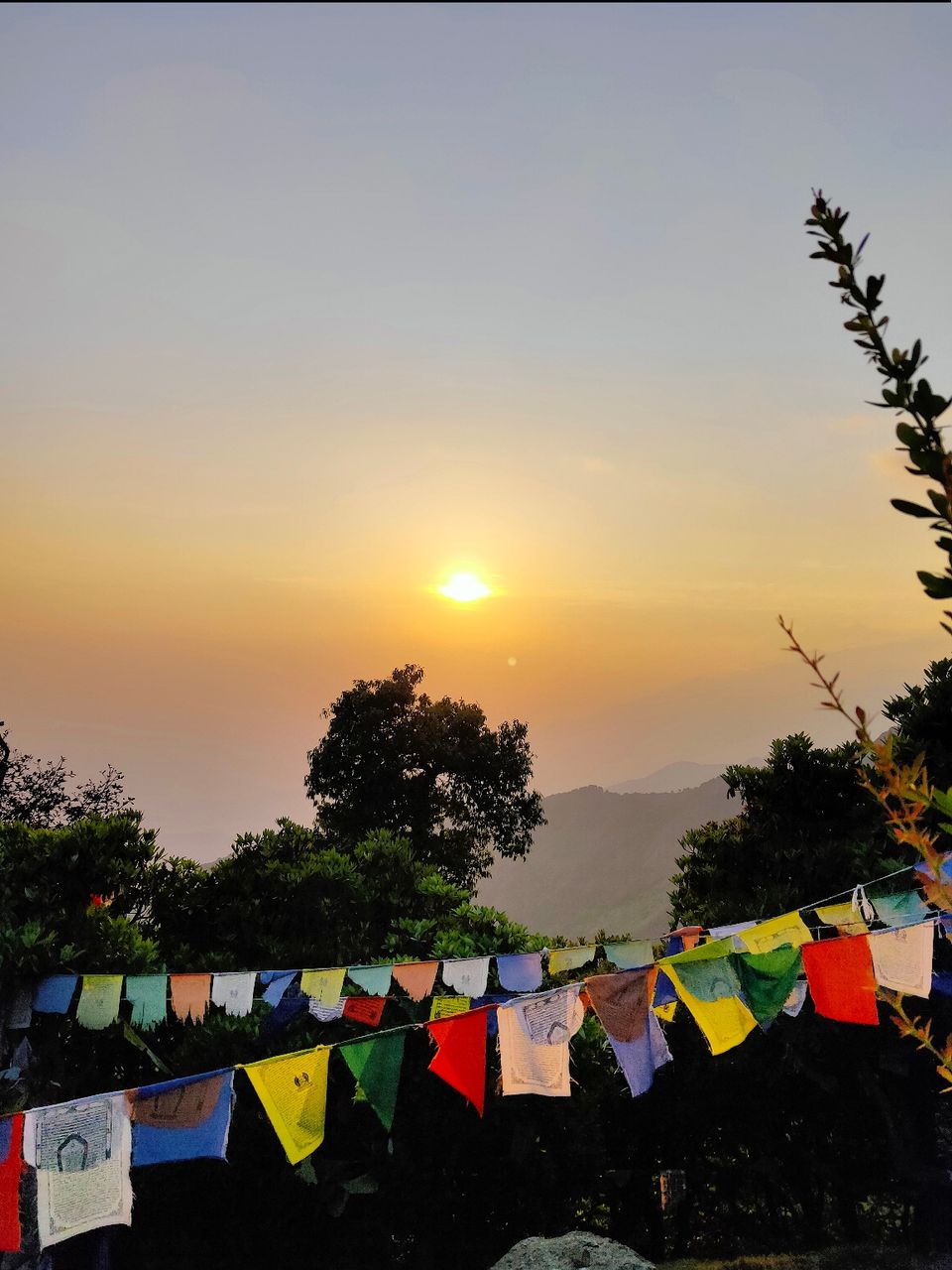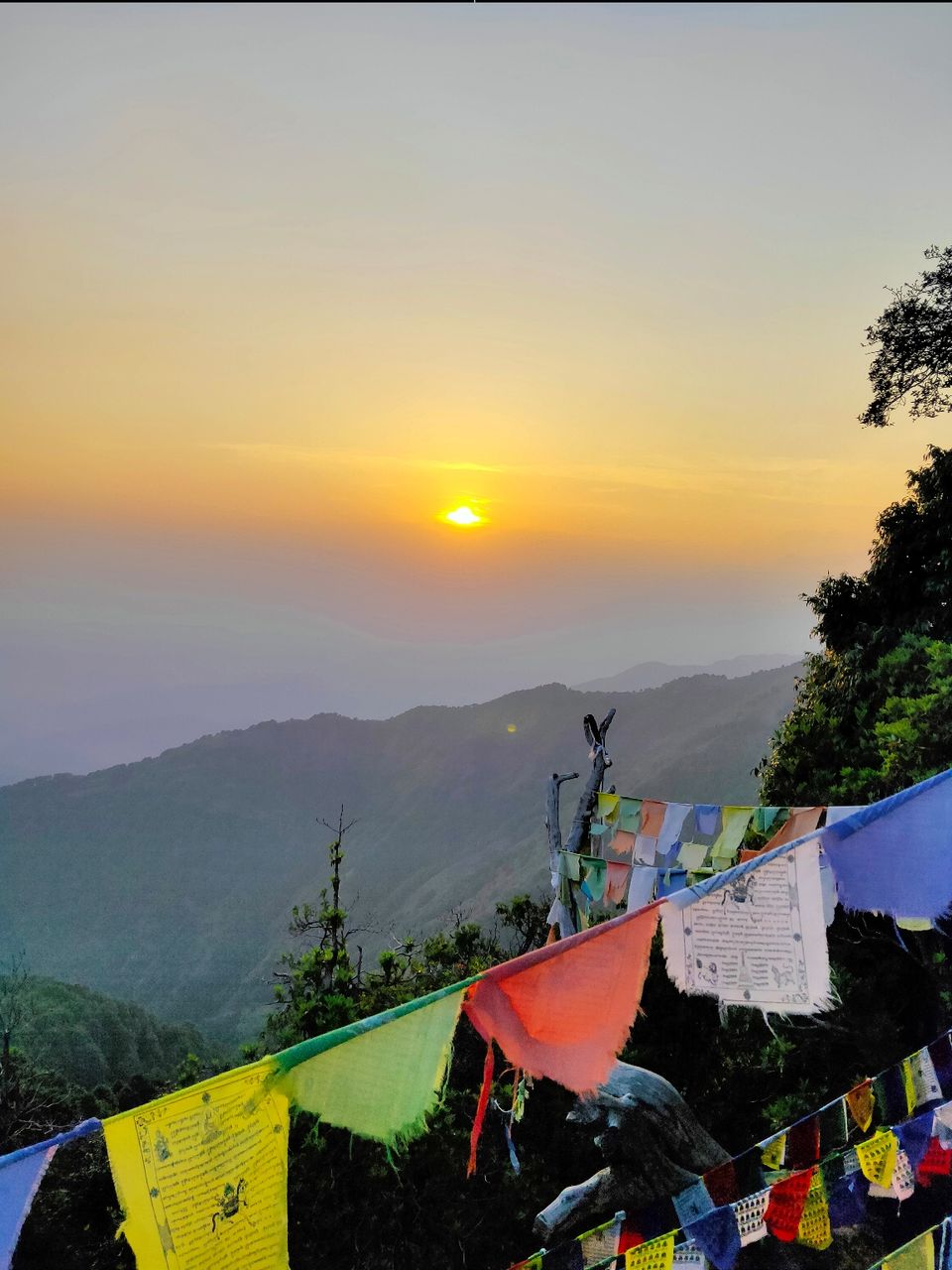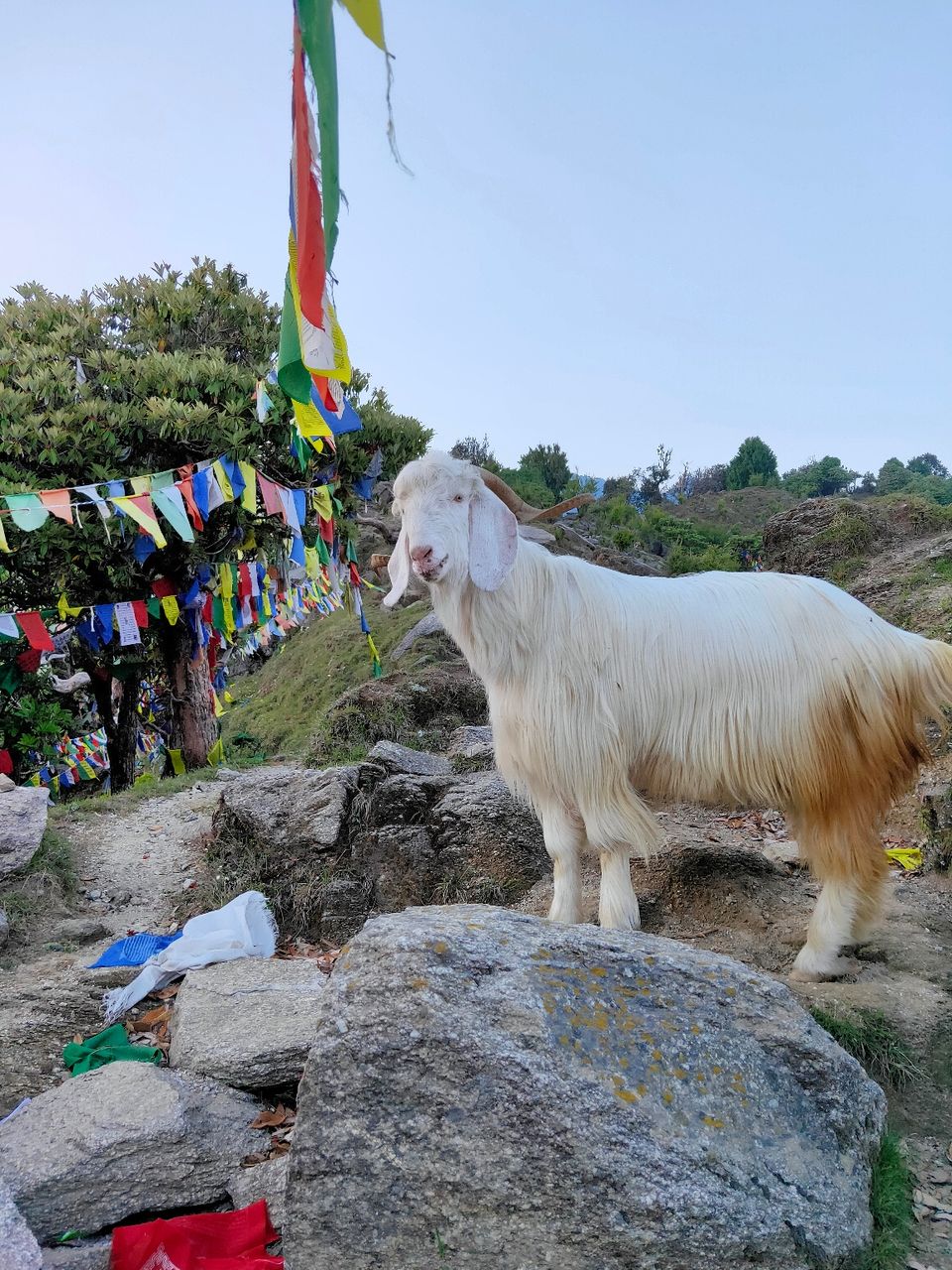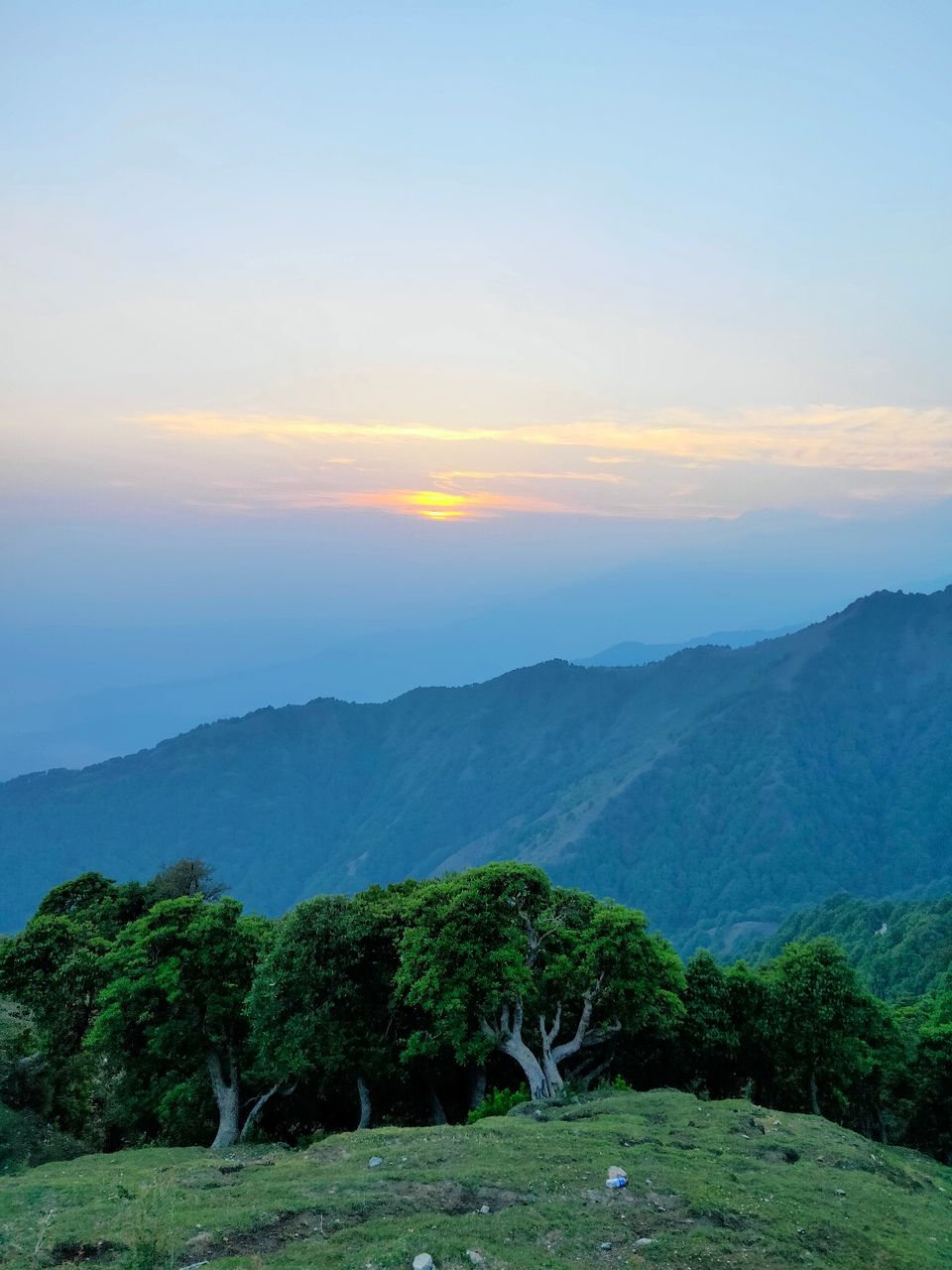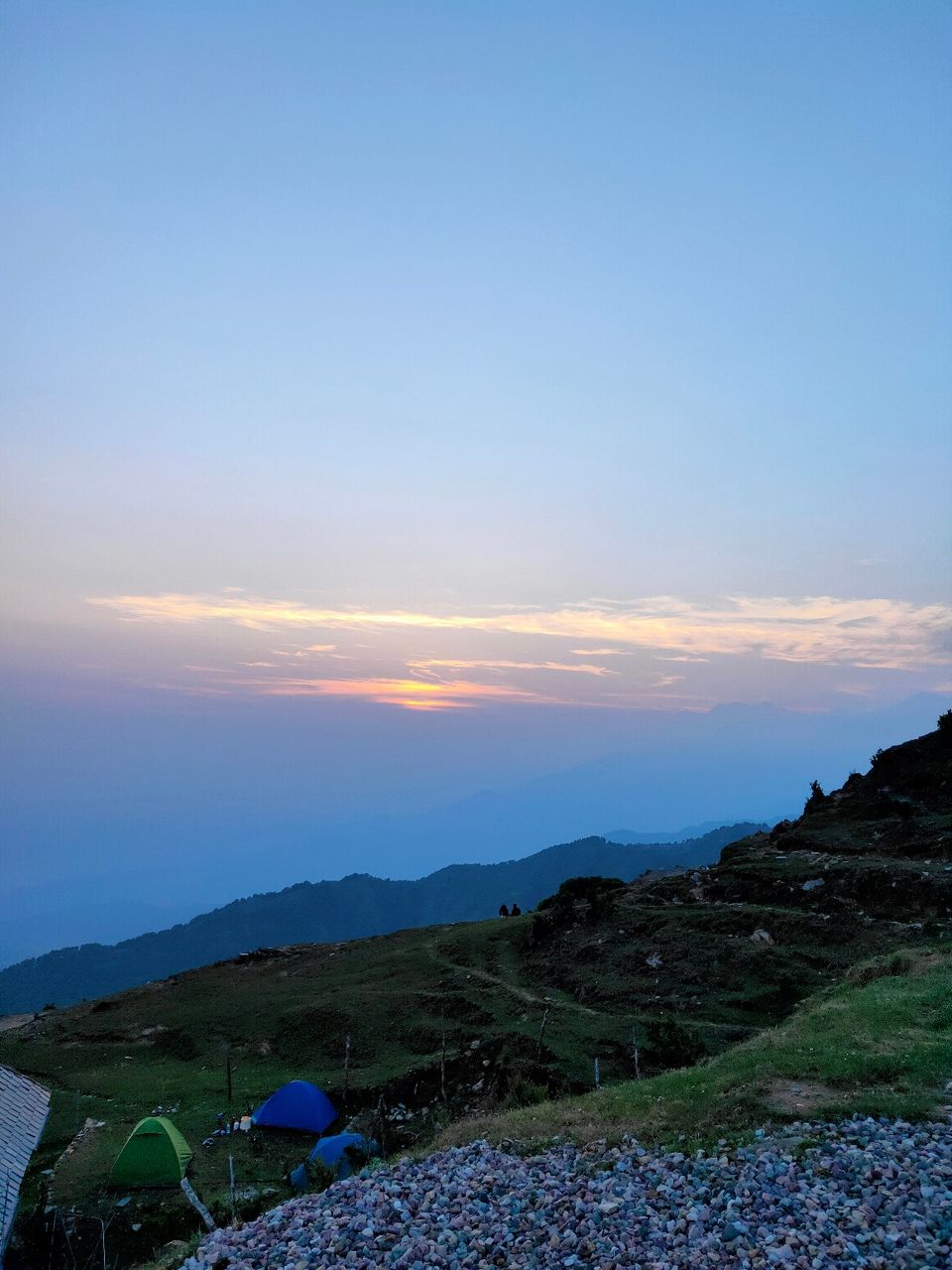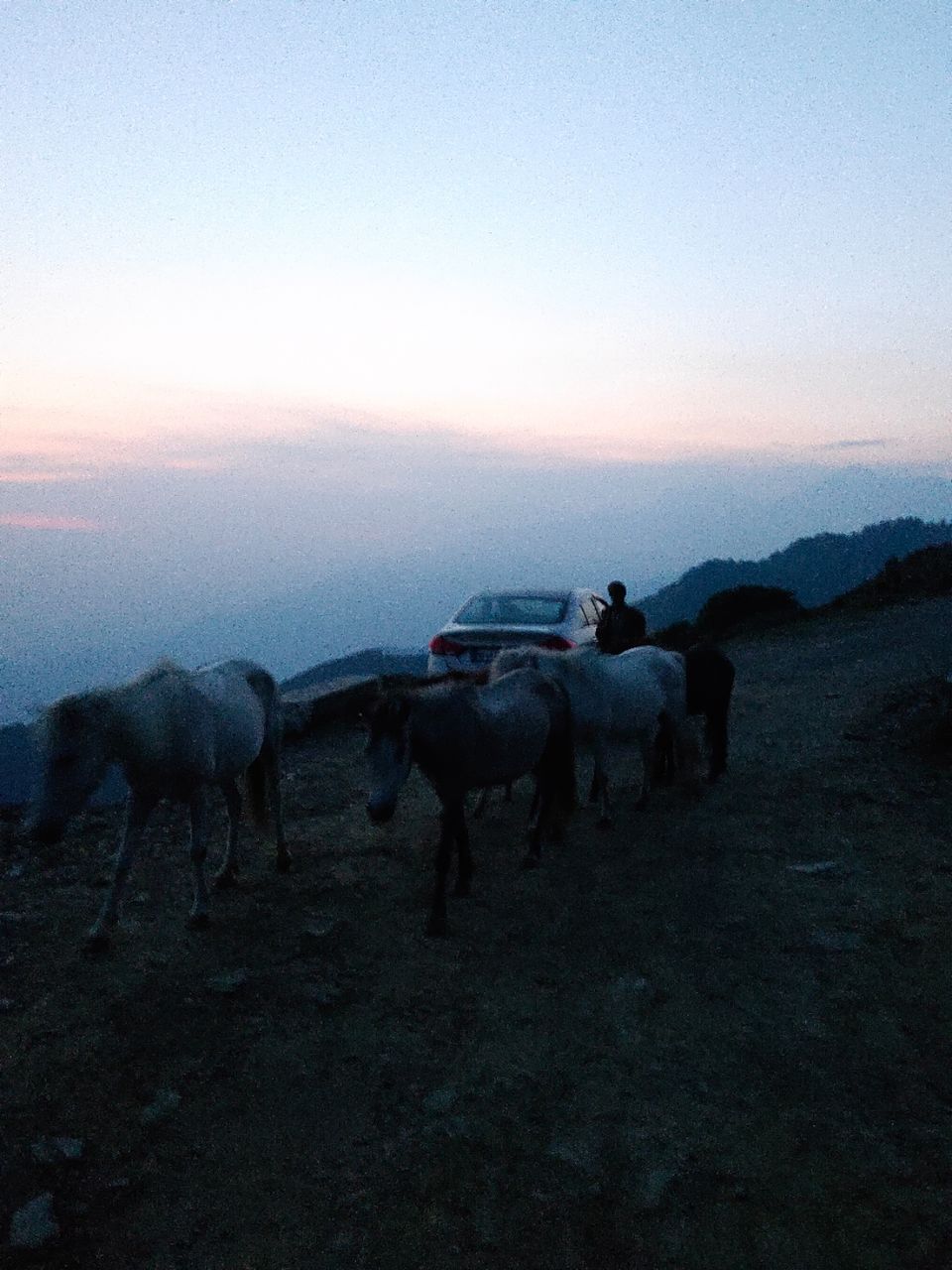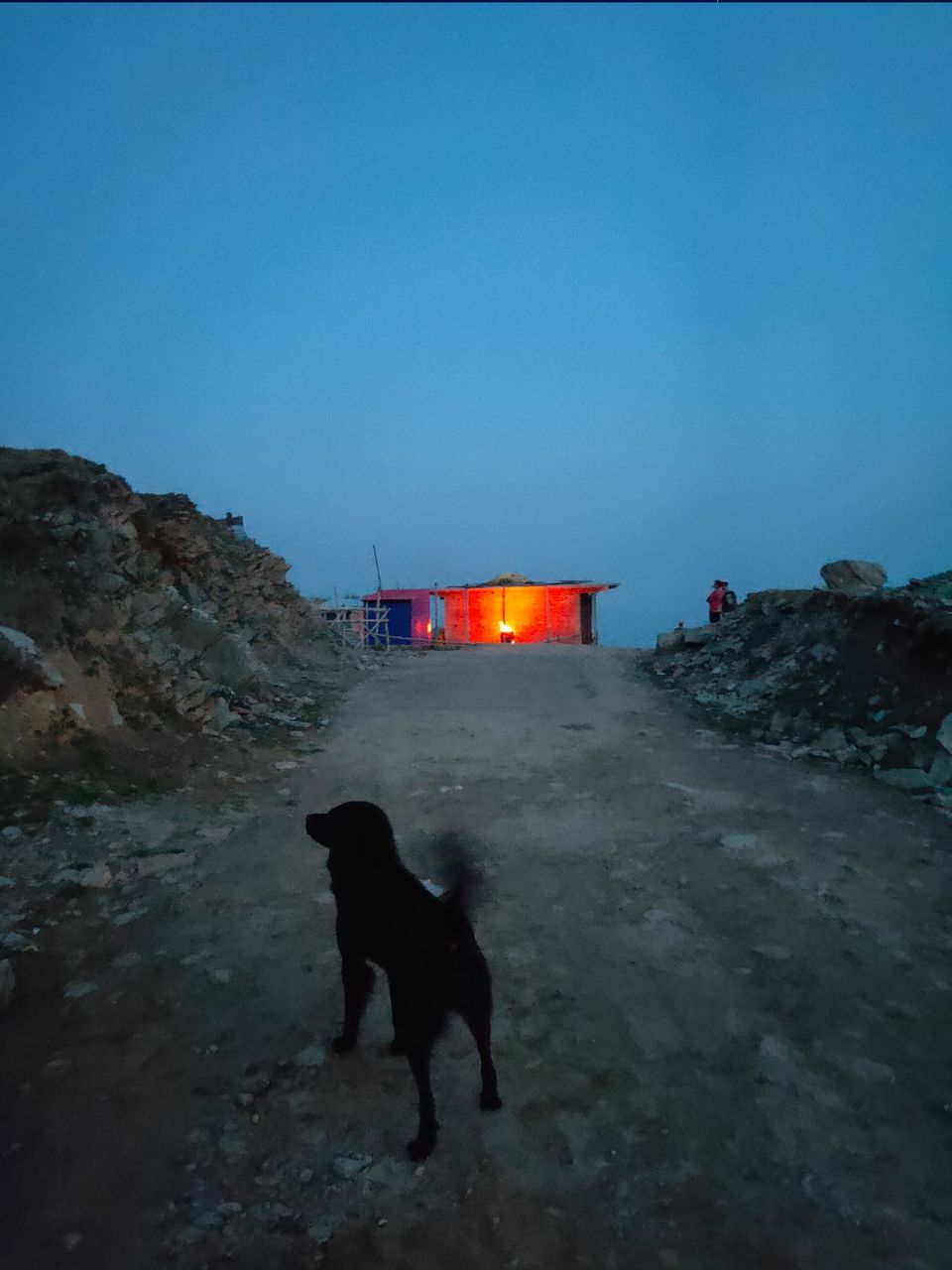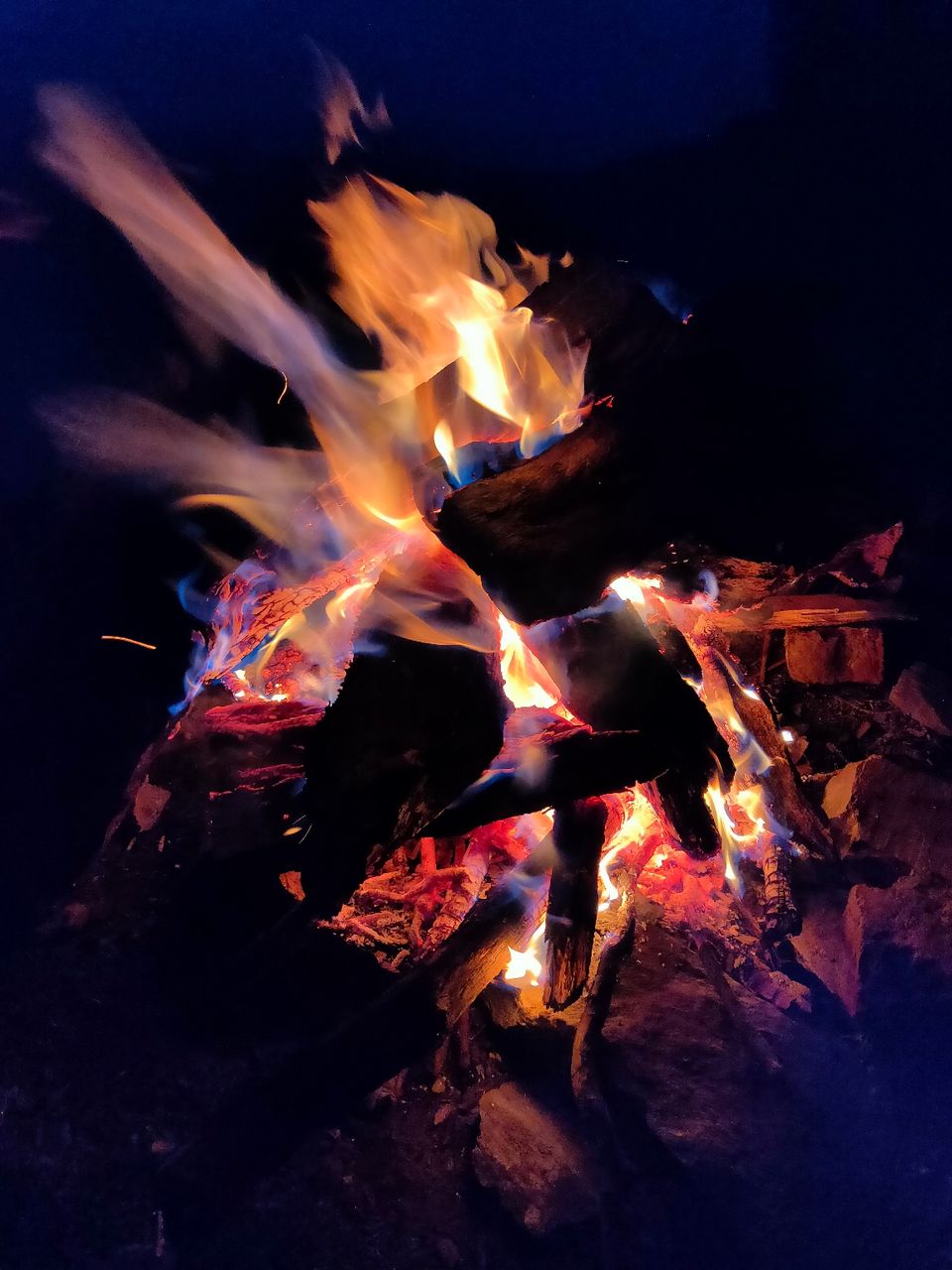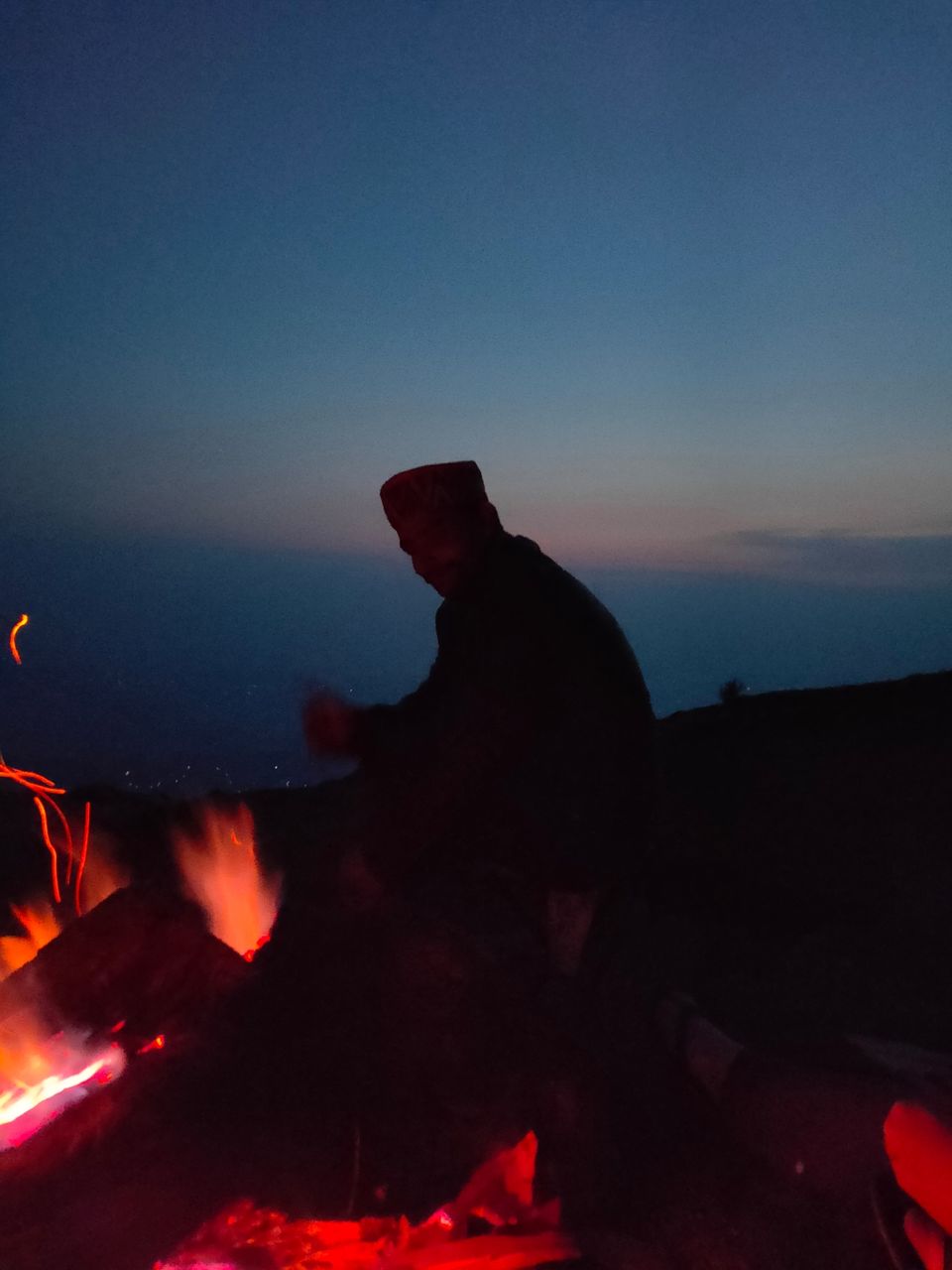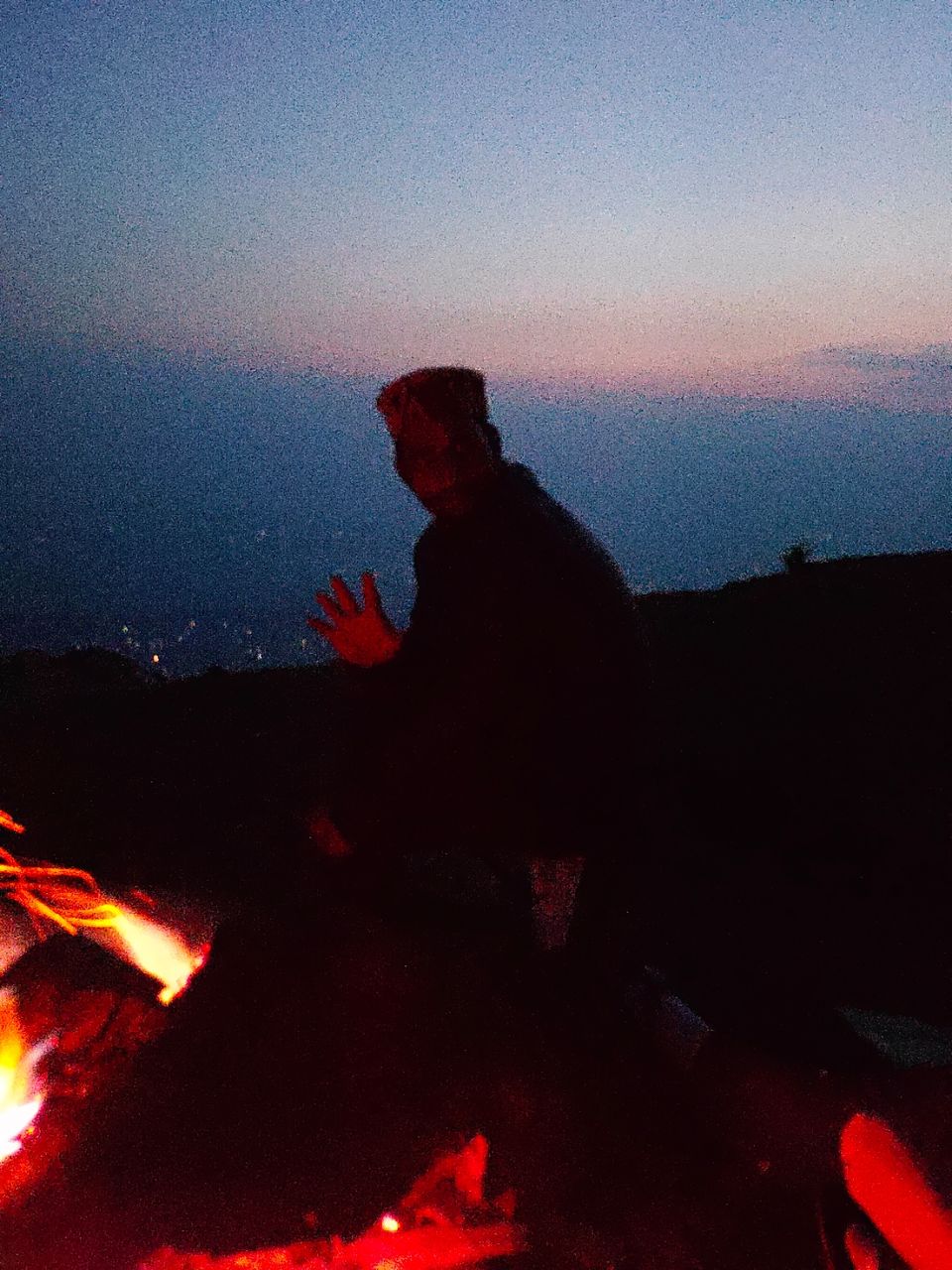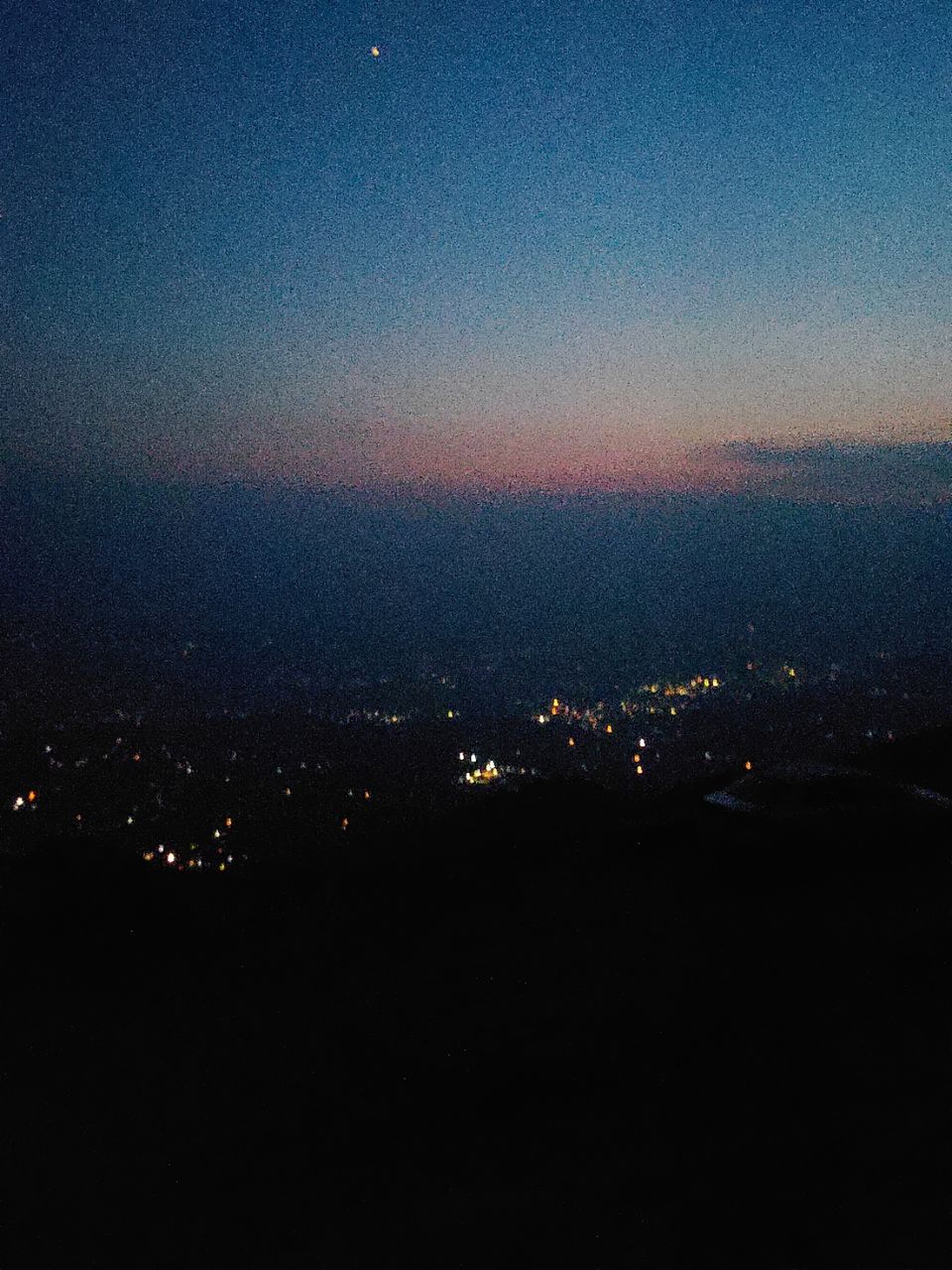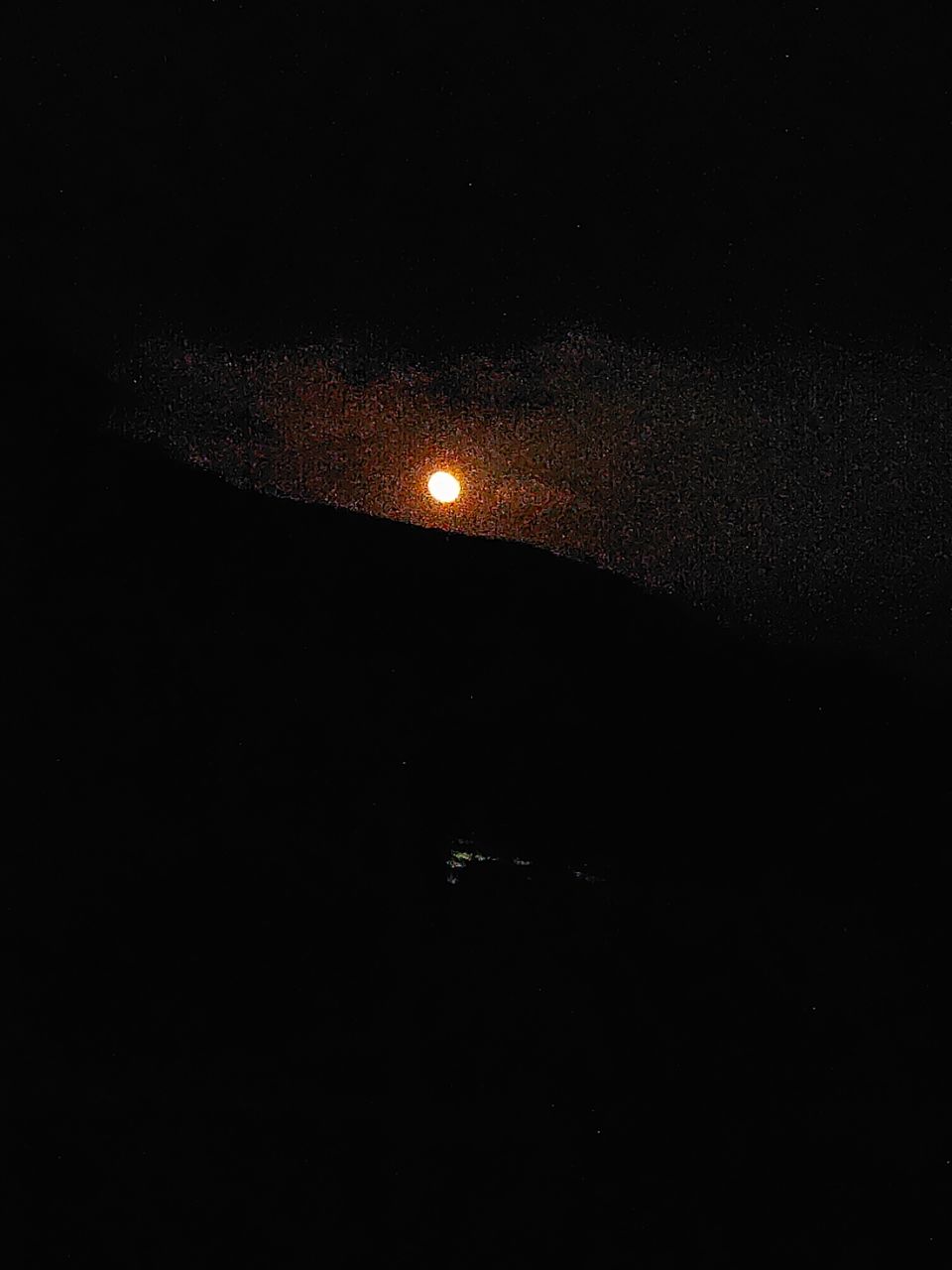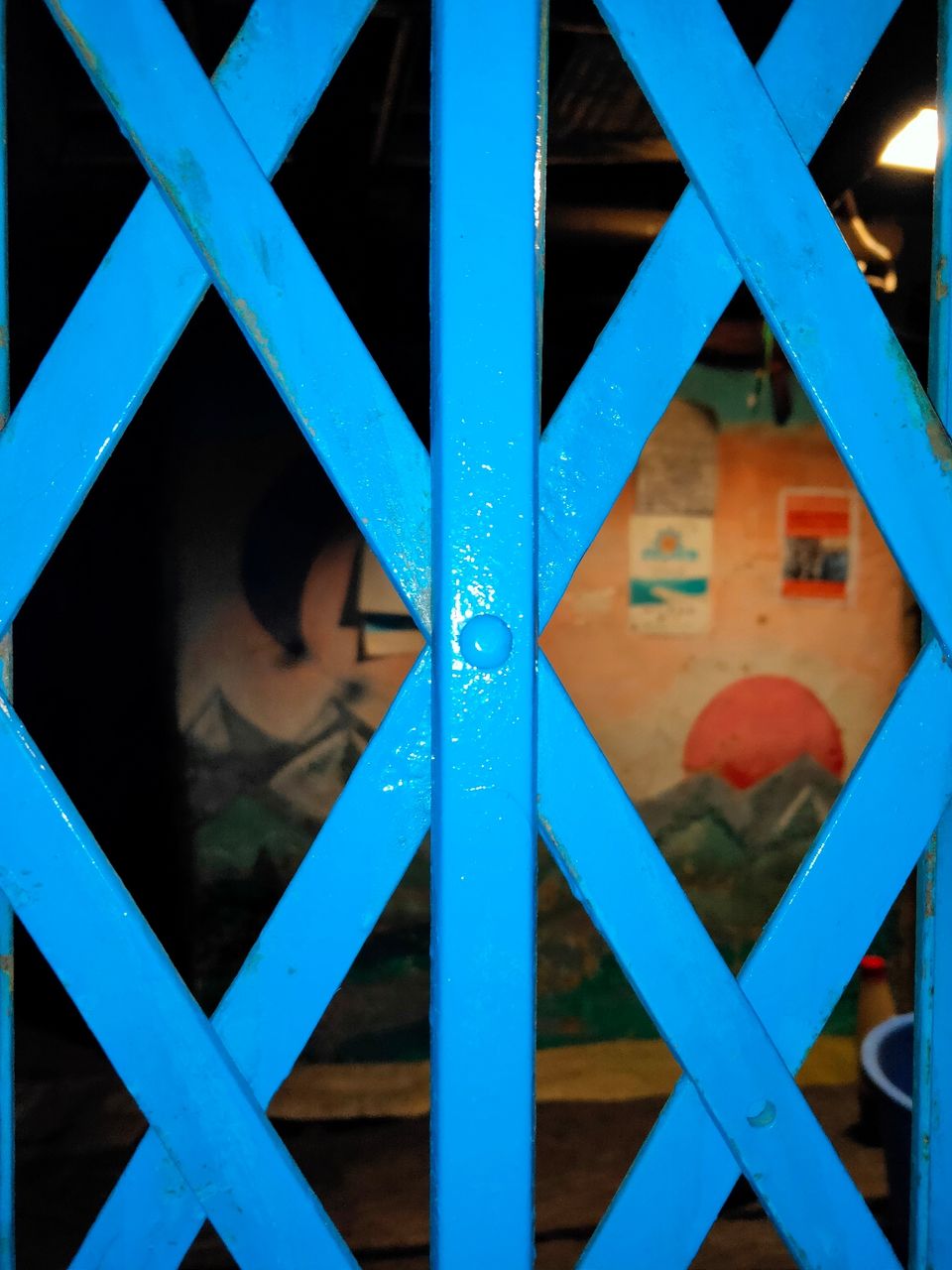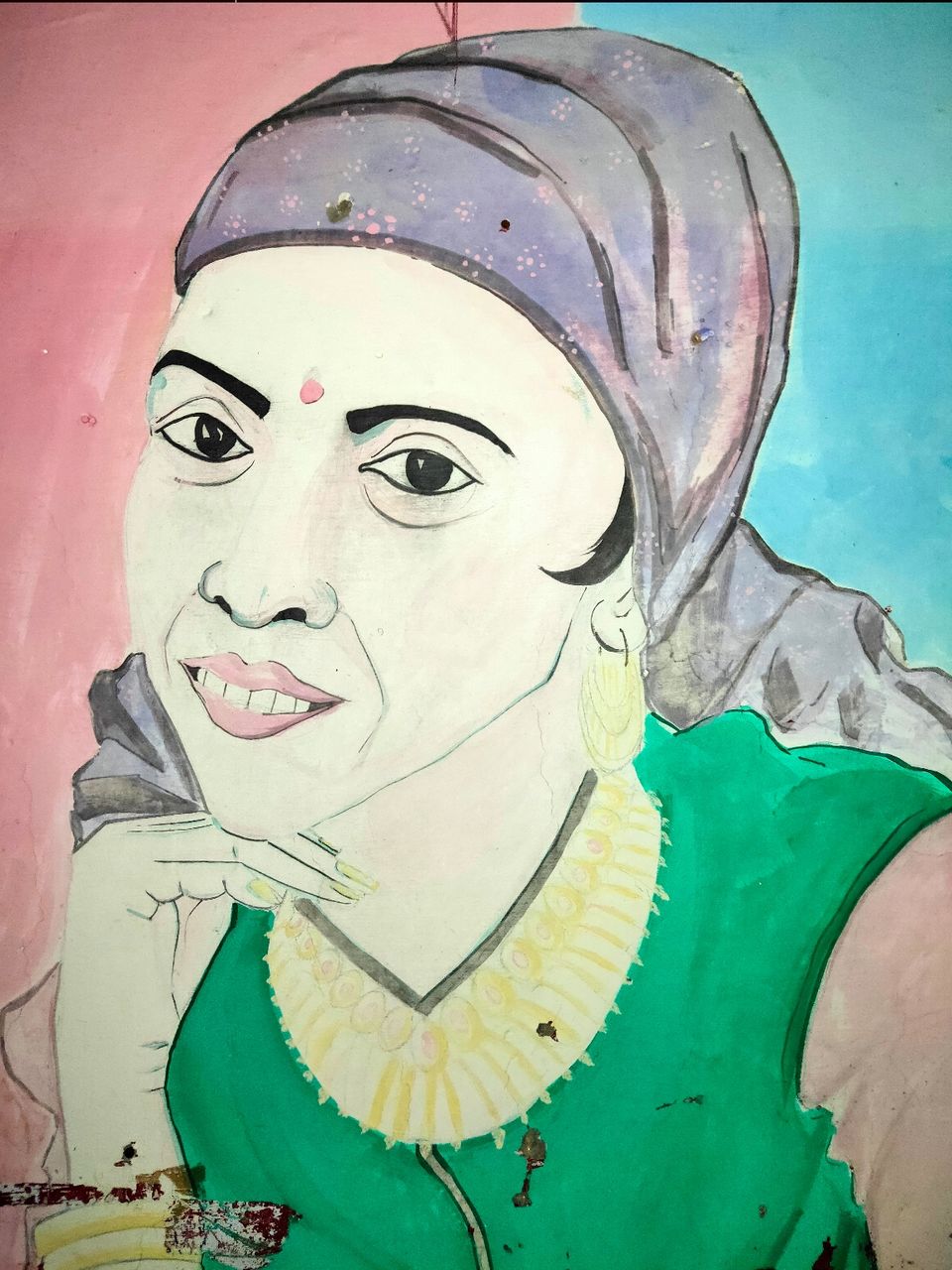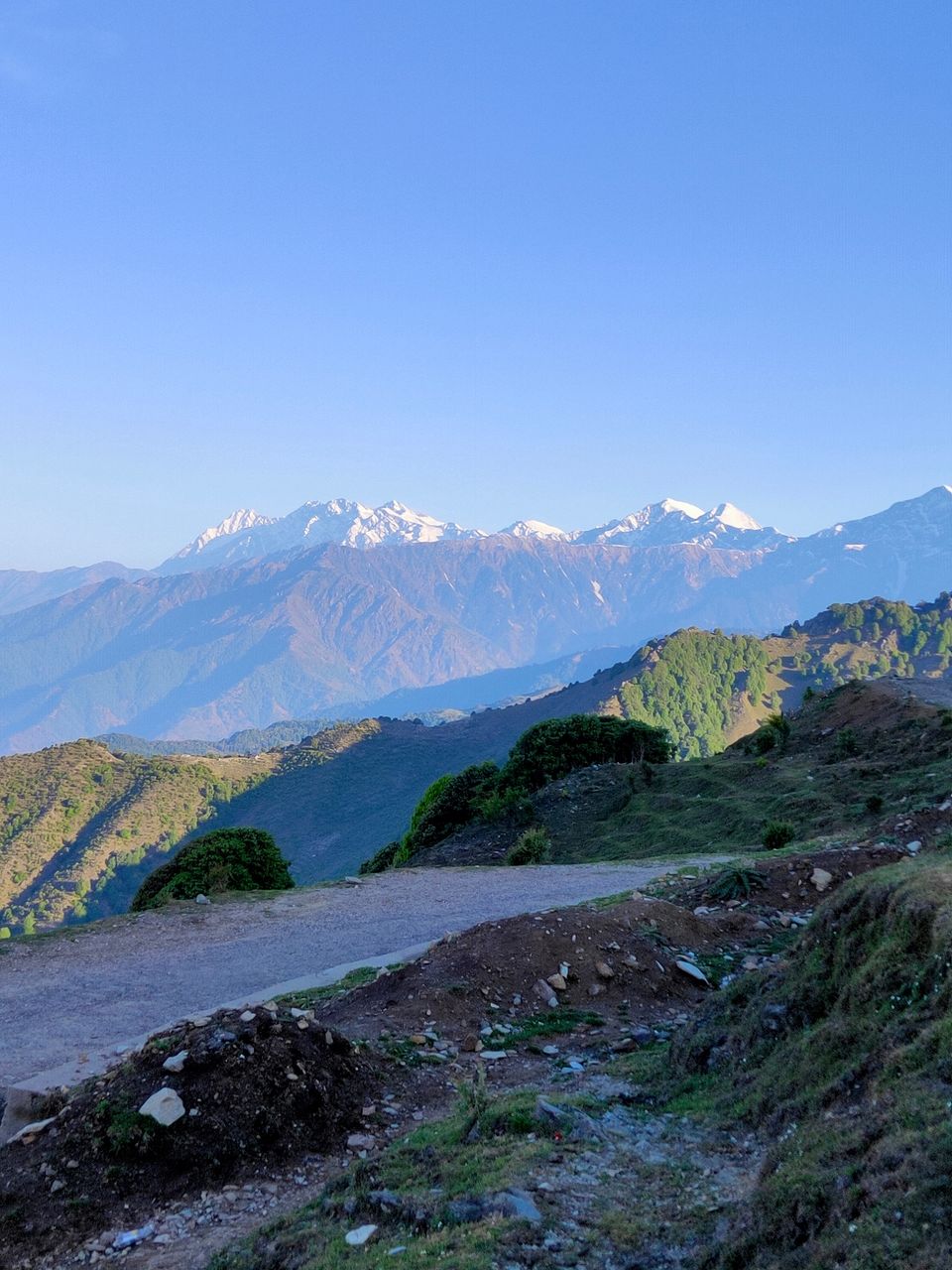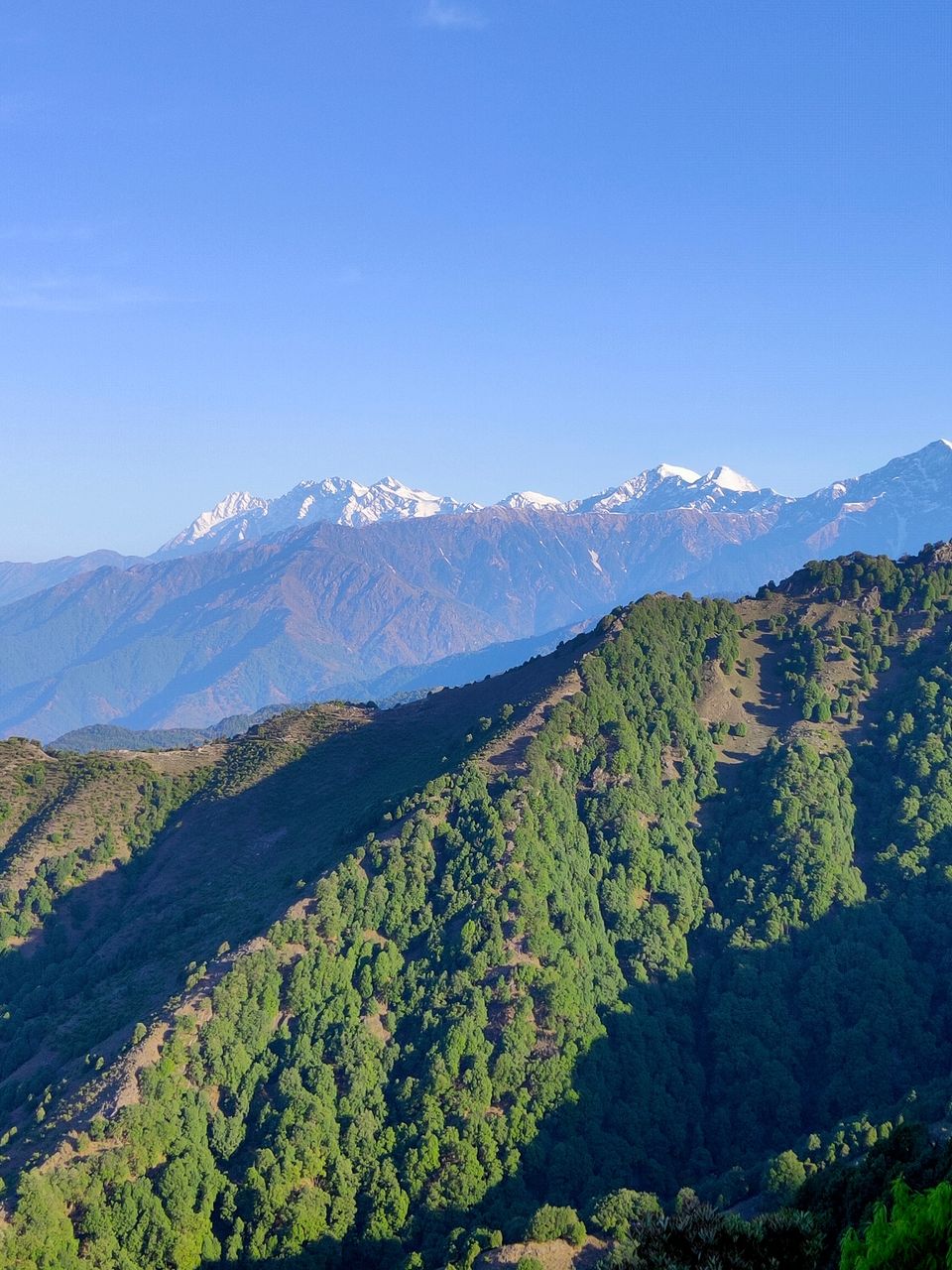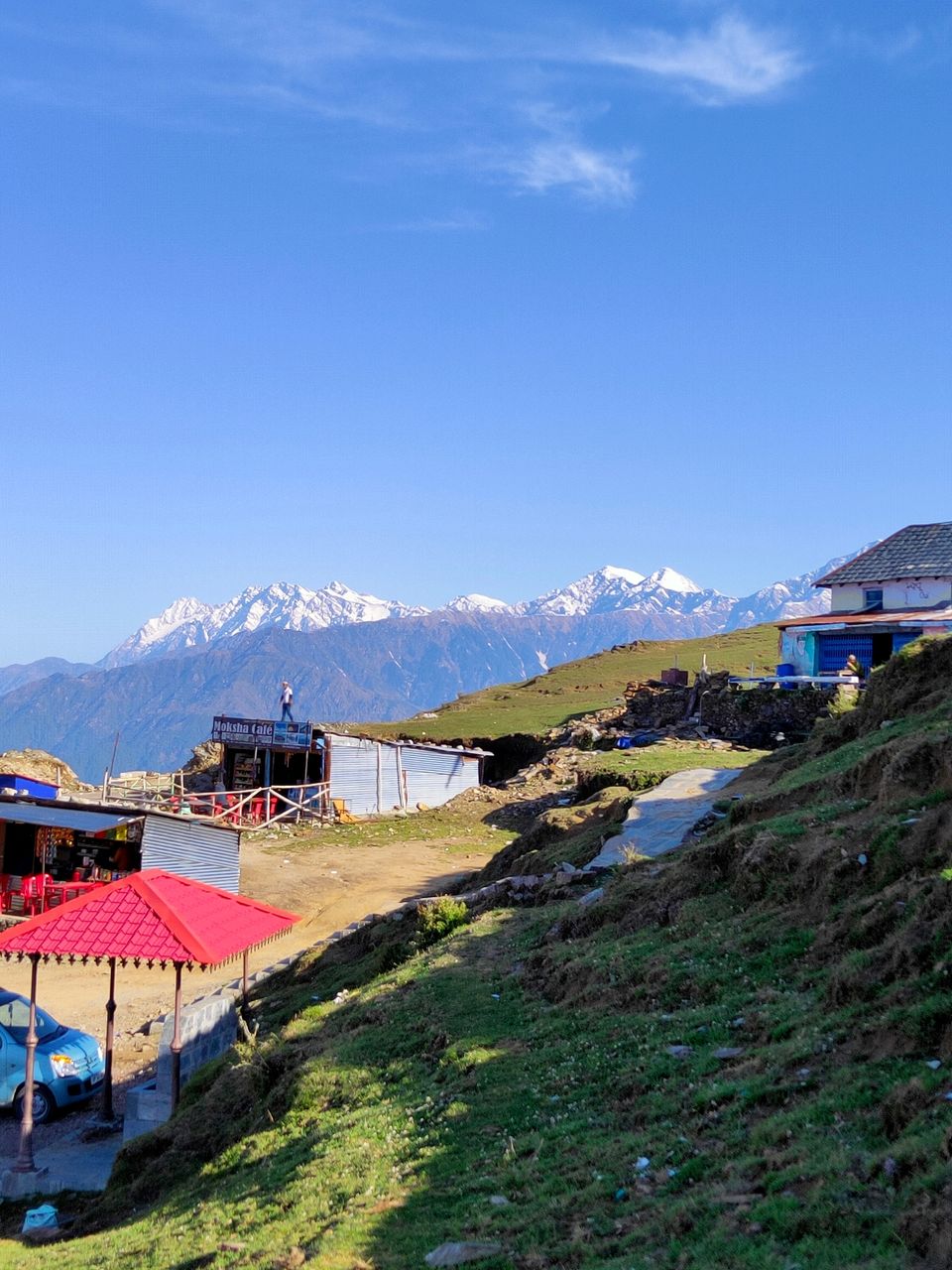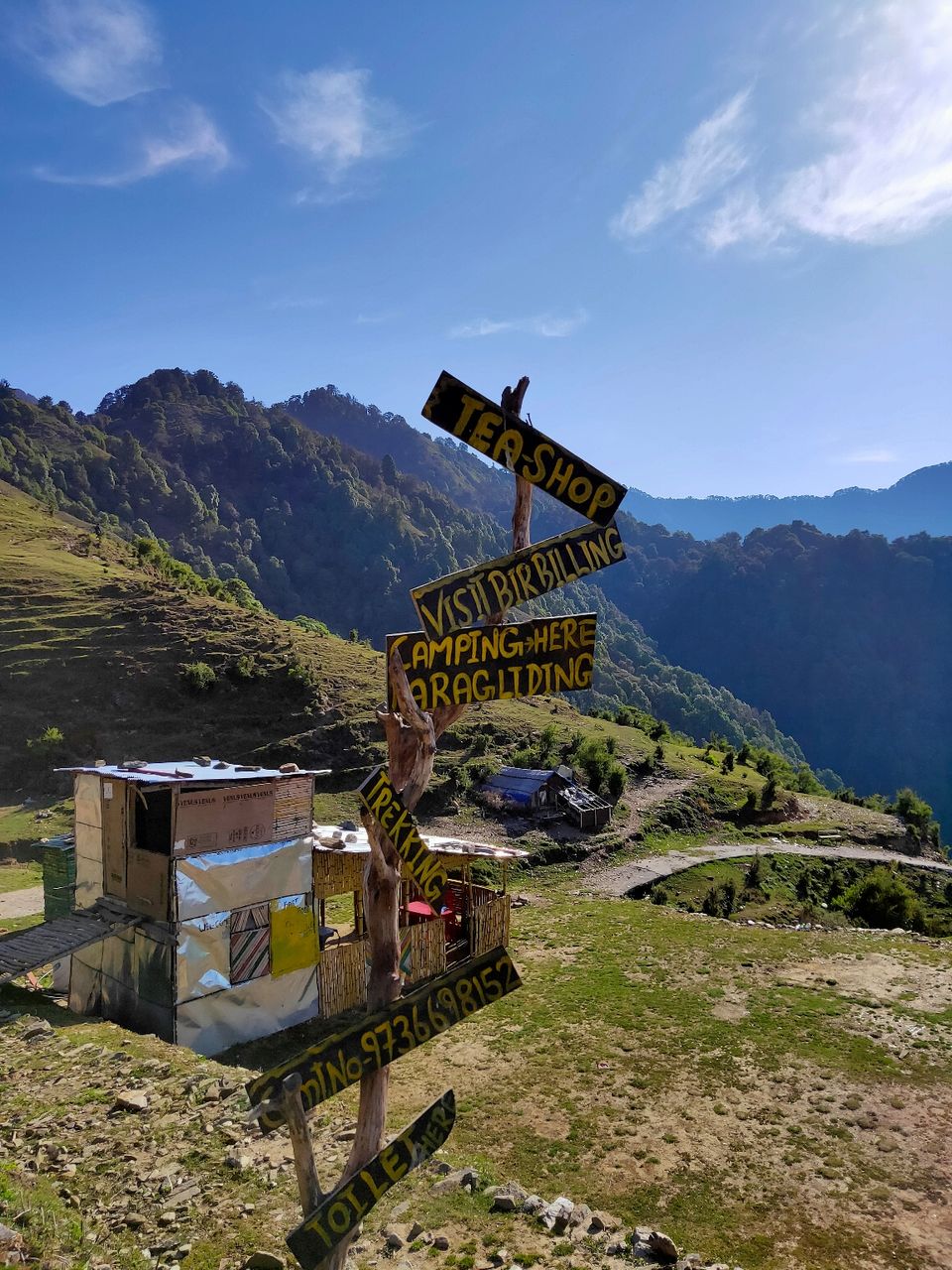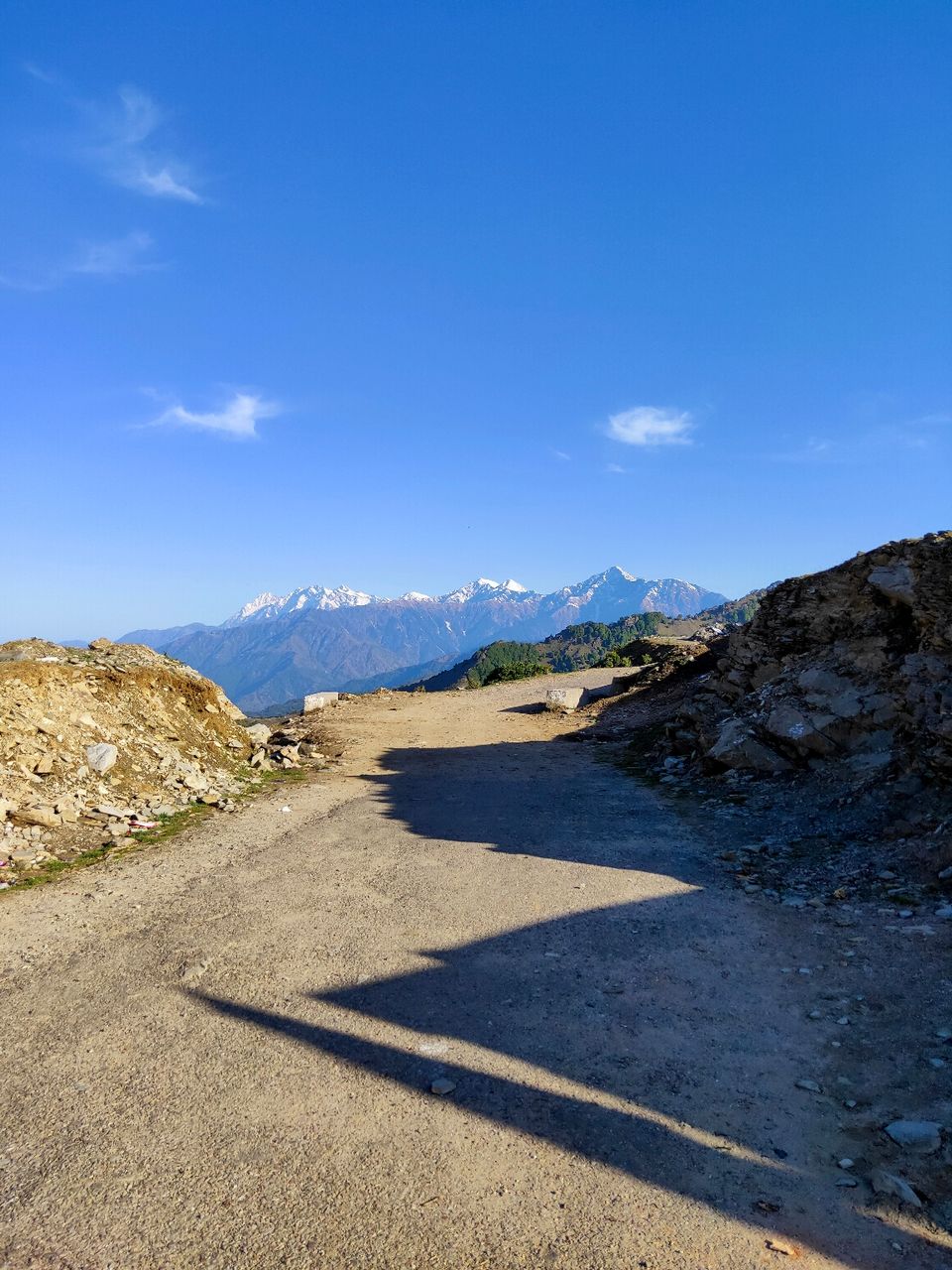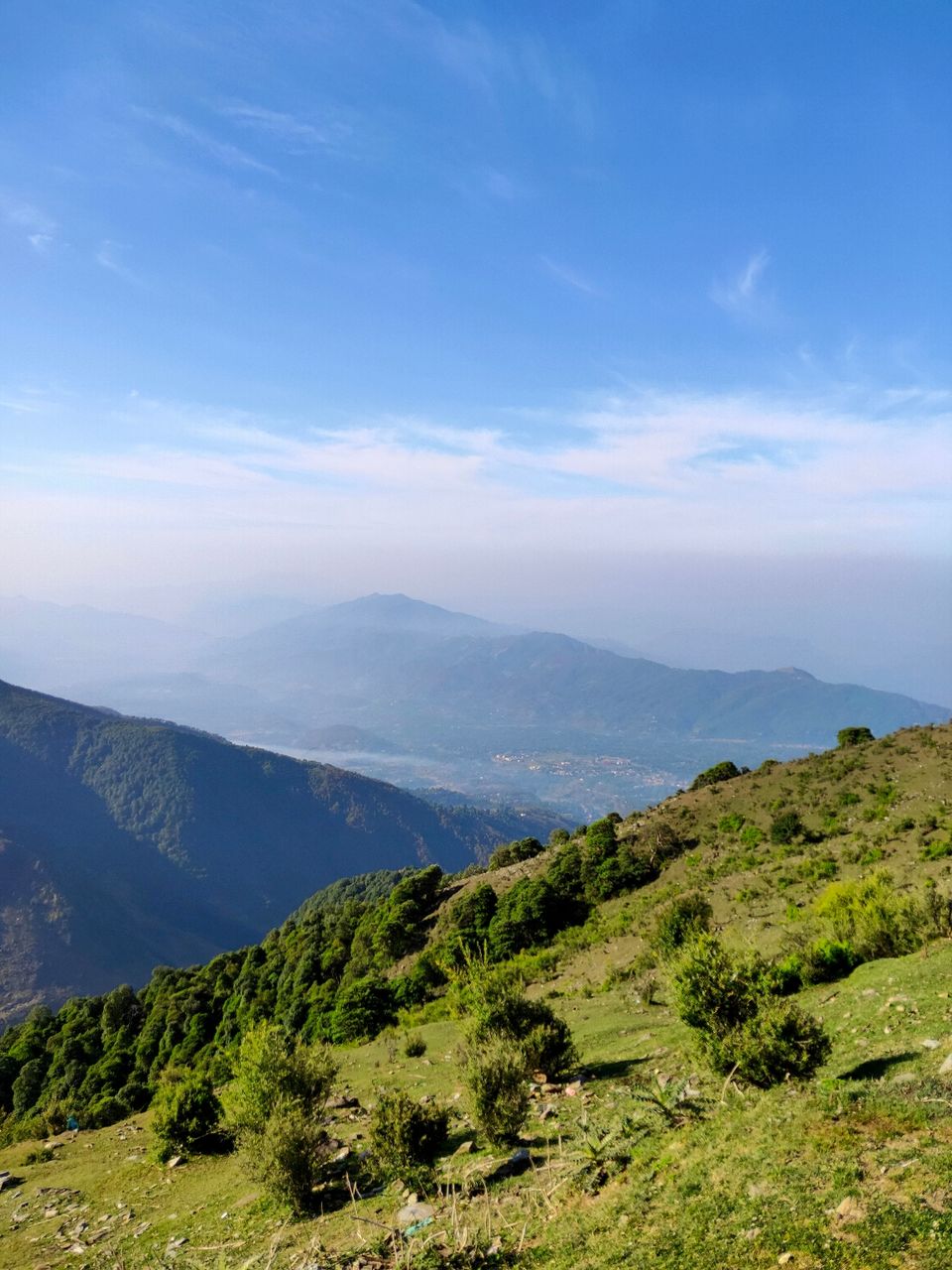 After a goodnight sleep we woke up at 7am, got ourselves some breakfast, dismantled our tents and set ourselves free to fly like birds. This was truly one of the best experiences I've ever had and to look at it all come true was remarkable and liberating. The whole journey of getting this together made me feel super good and proud. Since all my activities were a part of the package I had booked I had not additional fee that I was charged for the recreational facilities I opted for.
Otherwise paragliding for about 15-30 mins is priced at about INR 2500 and depending on whether you want a go pro or not you are charged an additional INR 500 and then upon landing there is a photographer who has clicked you while you're landing which is charged additionally at INR 200-300 for about 8-15 pictures which is again optional however all these services one way or the other are to be paid directly and can be decided on the spot whether you would want yo opt in or out.
While you're up in the air all you want to do is cherish each moment and enjoy every minute spent up there l because you just won't get enough of it. The landing site is just in the main Bir market so you can always take a stroll around and see the many monestaries that our present in the town of Bir. I decided to stop at this really cute joint called Ilaka which recently opened its doors and has made a mark for itself in a very short down if time. Whether it is the decor, or their amazing cushions the place is a must visit there. They're know for their fusion Momo's and they just hit the sweet spot. All the restaurants in Bir are only open till 10pm and to not drive liquor do you would have to make your arrangements accordingly. As per my schedule this was meant to be my last day in Bir and I had ticked mark everything on my checlist apart from exploring the monestaries. I decide I would take up a wash and change room, rest it out a little while decide the next stop. After narrowing down my options I zeroed down on Dharamkot and decided I want to take the toy train from Baijnath and get off at Palampur while I would have my cab driver with my bags drop me off and pick me up from the respective stations while continue to drive me to Dharamkot which is a very short drive uphill from Dharamshala and is less commercial than it's neighbor.
I had negotiated a price of INR 1600 with a cab agency that was recommended by the manager at the guesthouse to pick me up, put me on the train get me off and then drove to Dharamkot which I think was the best decision ever now looking back. I took the last train that departs Baijnath at 4:30pm whole it was expected to take is about 2 hours or less to get to Dharamkot depending on the traffic at McLeod Ganj market choke point where you could get stuck for a bit as it attracts thousands no of tourists for different reasons, one major one being the Holy Dalai Lama temple.
While i had three hours before I kick-started this journey I decided to go on a walking trail seeing all the Monestaries by foot while explore the local market and each of these Monestaries were more beautiful than the other. Just the vibrations, the people and the calm in the sir would make you feel you're in God's very own home.
I quickly did all that I had to so I could bid BirBilling adieu in the hope that I would return again. The guesthouse that I was put up at was Paul Manor which was situated right in Chowgan Chowk. My total booking package through Camp Oak view was INR 10,600 +5% GST for two nights and there days, all activities included for a single person. Thus the total amount spent for this expedition was INR 11,130 all inclusive for the stay and excursions + INR 1300 towards my bus ticket say about INR 2000 towards miscallaneous expenses including 3 go pro video for INR 500 and wash&change room at Paul Manor for INR 500. The total of the trip thus far amounted to approximately INR 14,500.
My cab driver was absolutely anazing, knew his ways around and was kind enough to show me around this gorgeous tea state on our way from Palampur to Dharamkot and the entire journey took us about 1 hour and 45 minutes.
I had made prior reservations just before leaving Bir at this newly opened hostel/co-working space called Alt Life through Booking.com and had a 9.3 rating which made my decision that much easier. Nishant the manager there is a young Finance professional who now chooses to work there and help the promoters running this place. The place was better than what I expected it to be and honestly changed my perception about hostel life in India as this was my first such experience. I took up a one bed in a 6 people dorm and the rooms and public spaces were extremely welcoming. A perfect decision to start the next phase of my solo trip.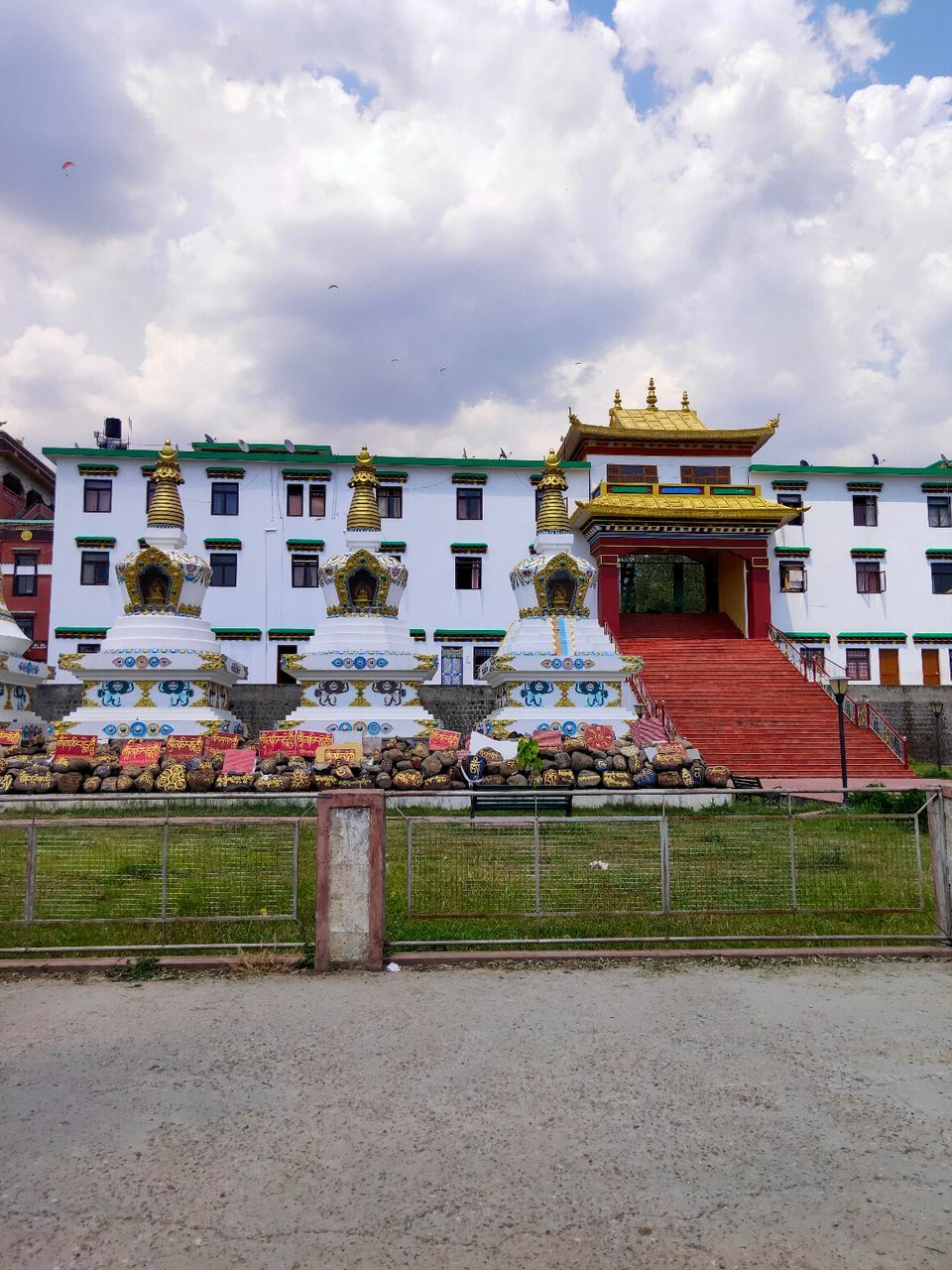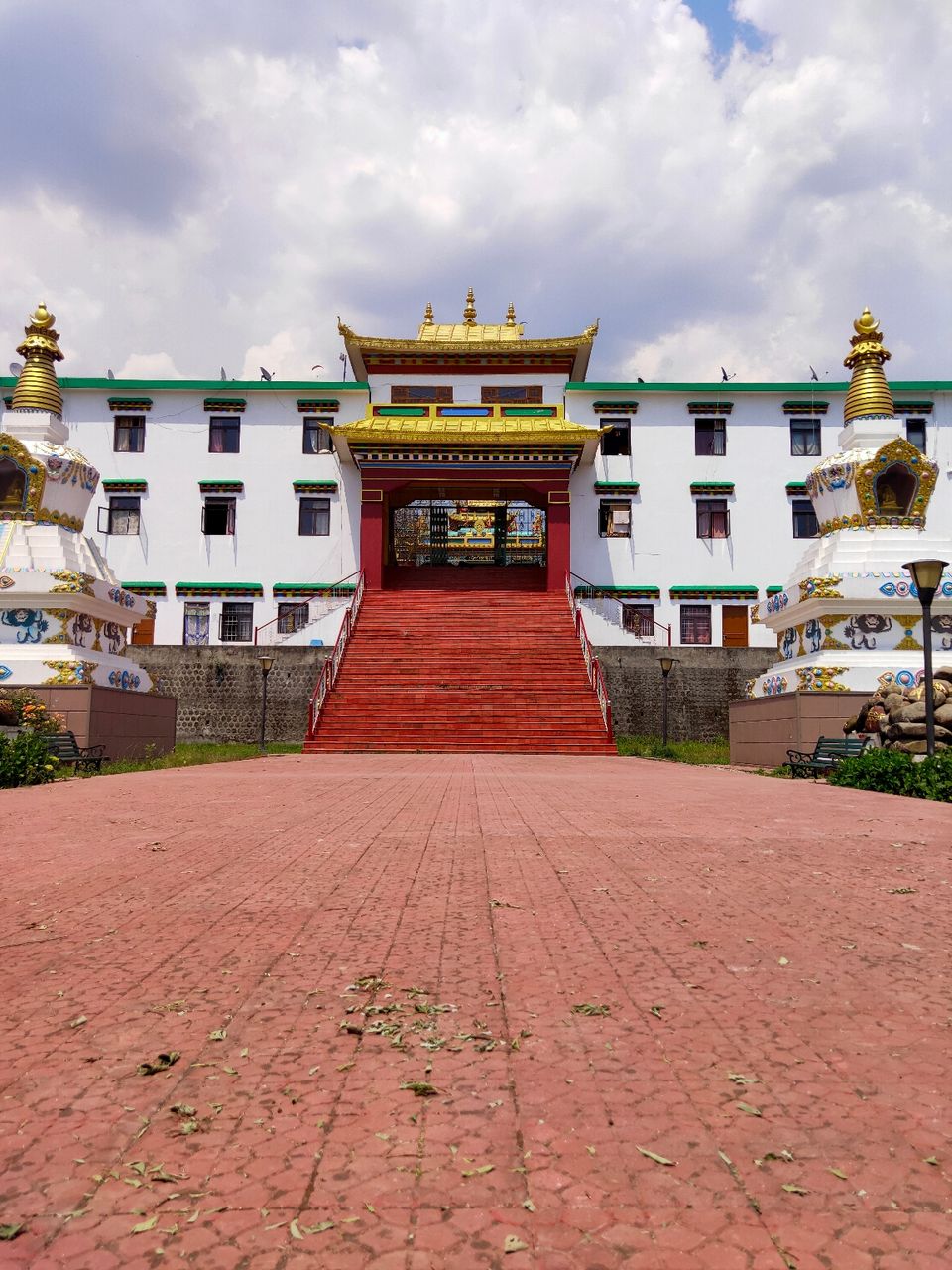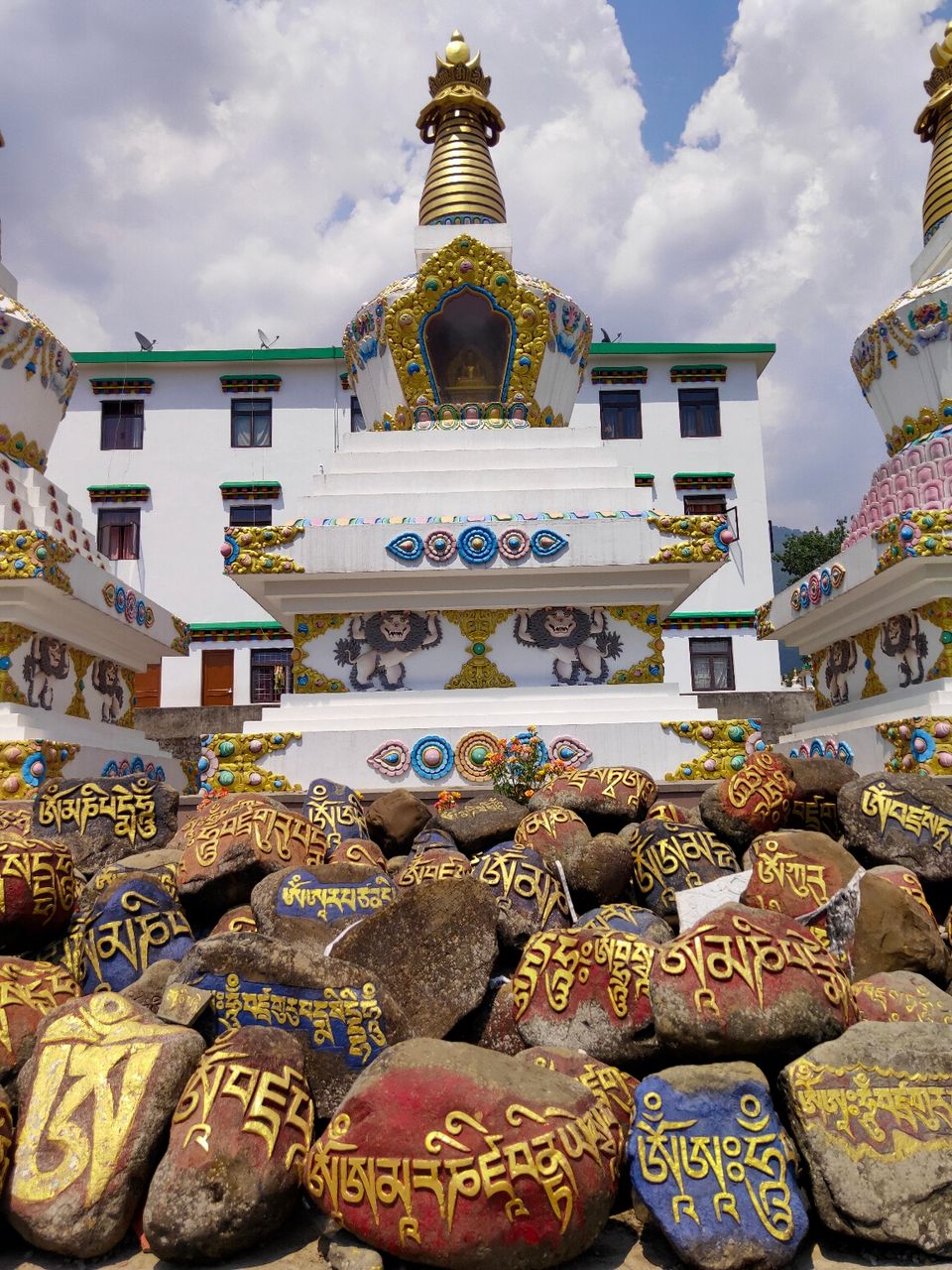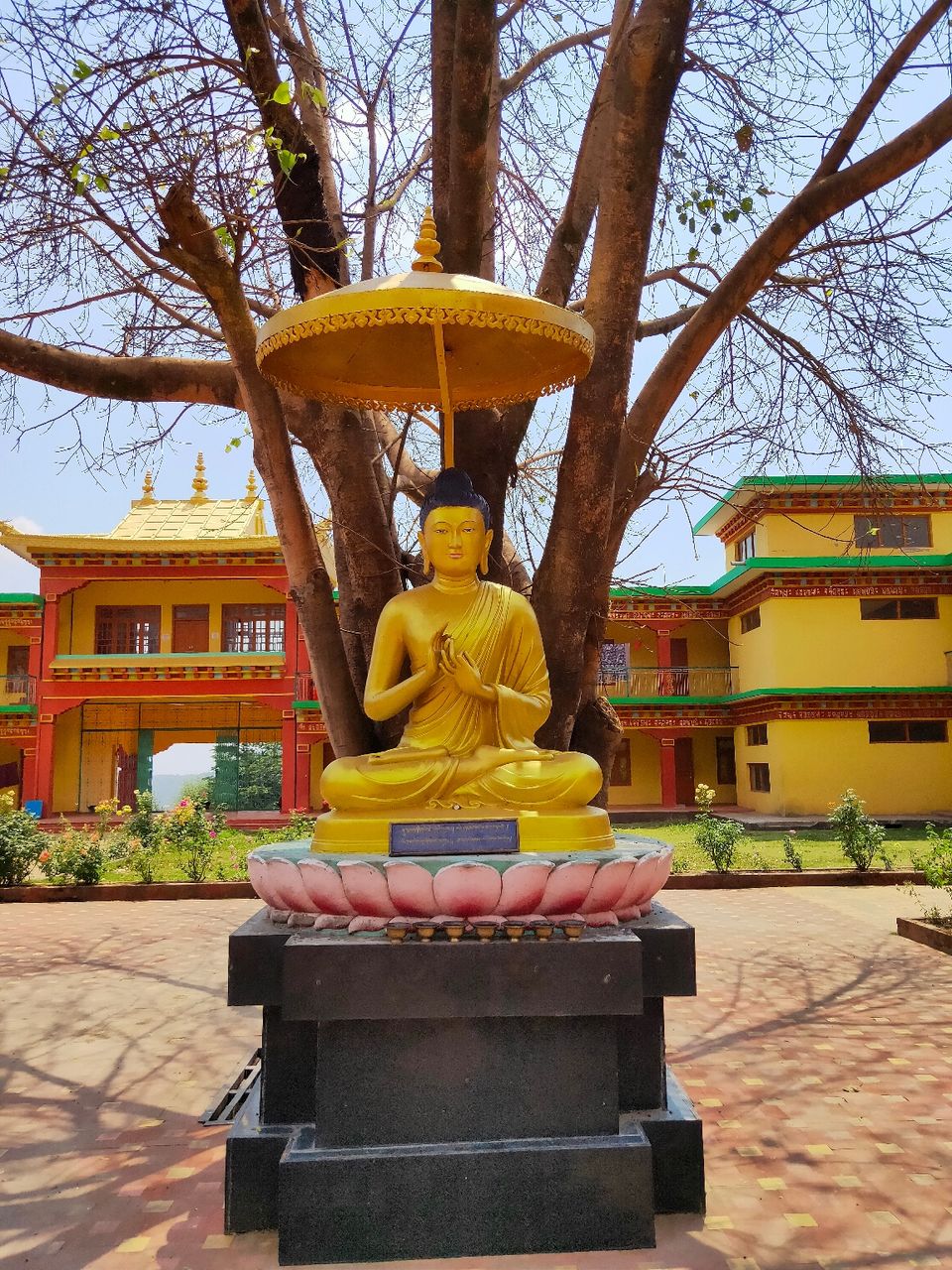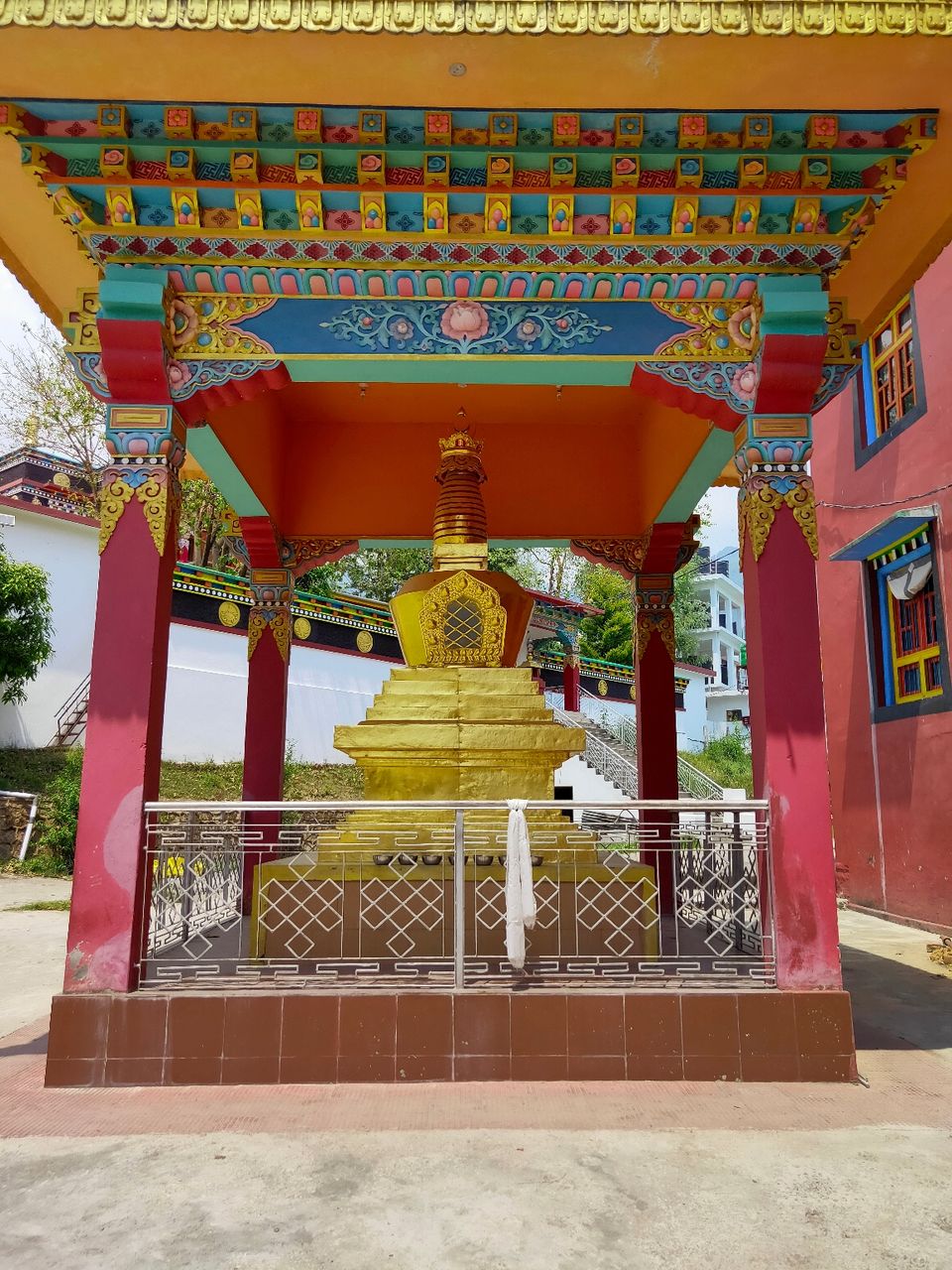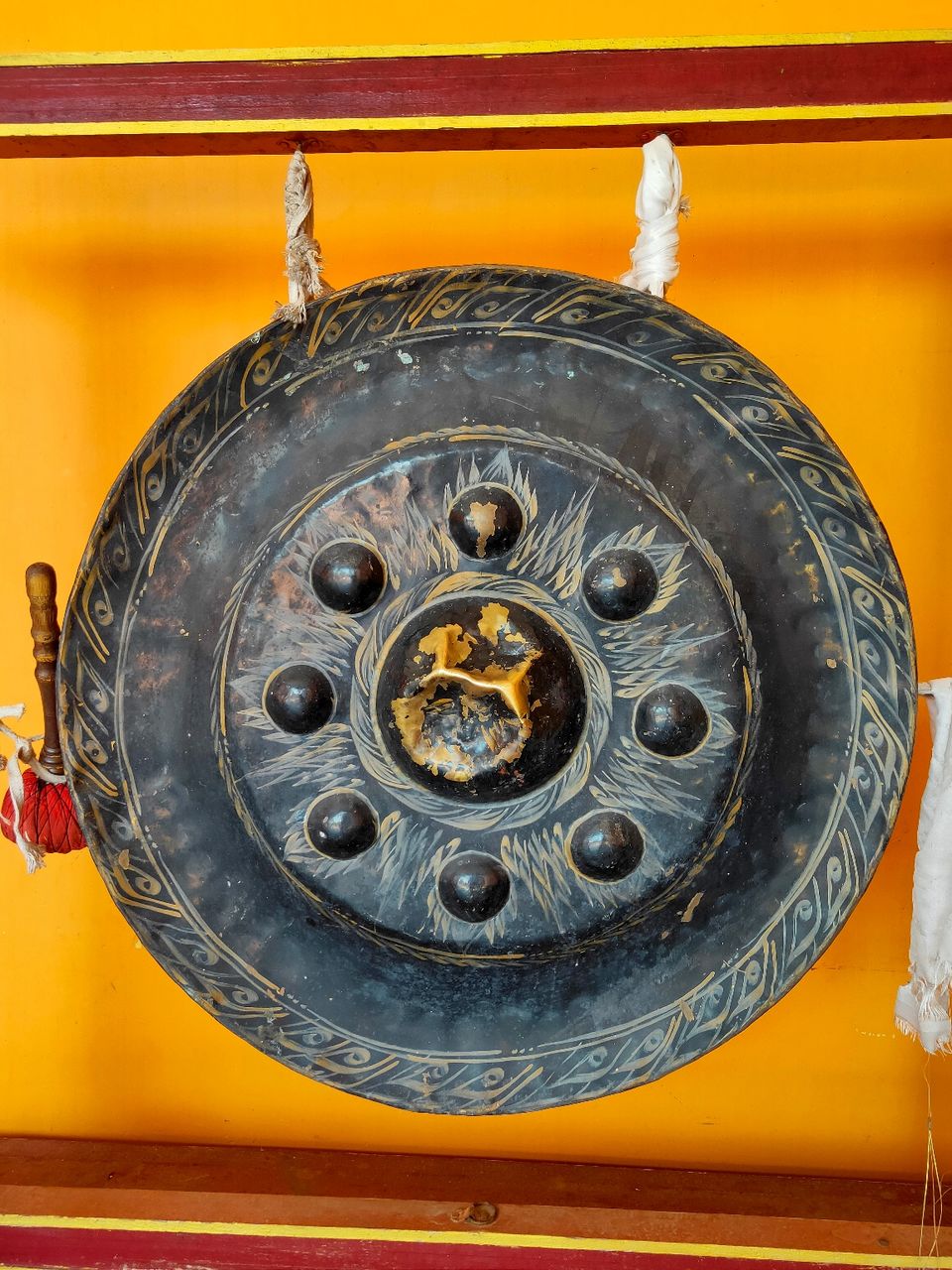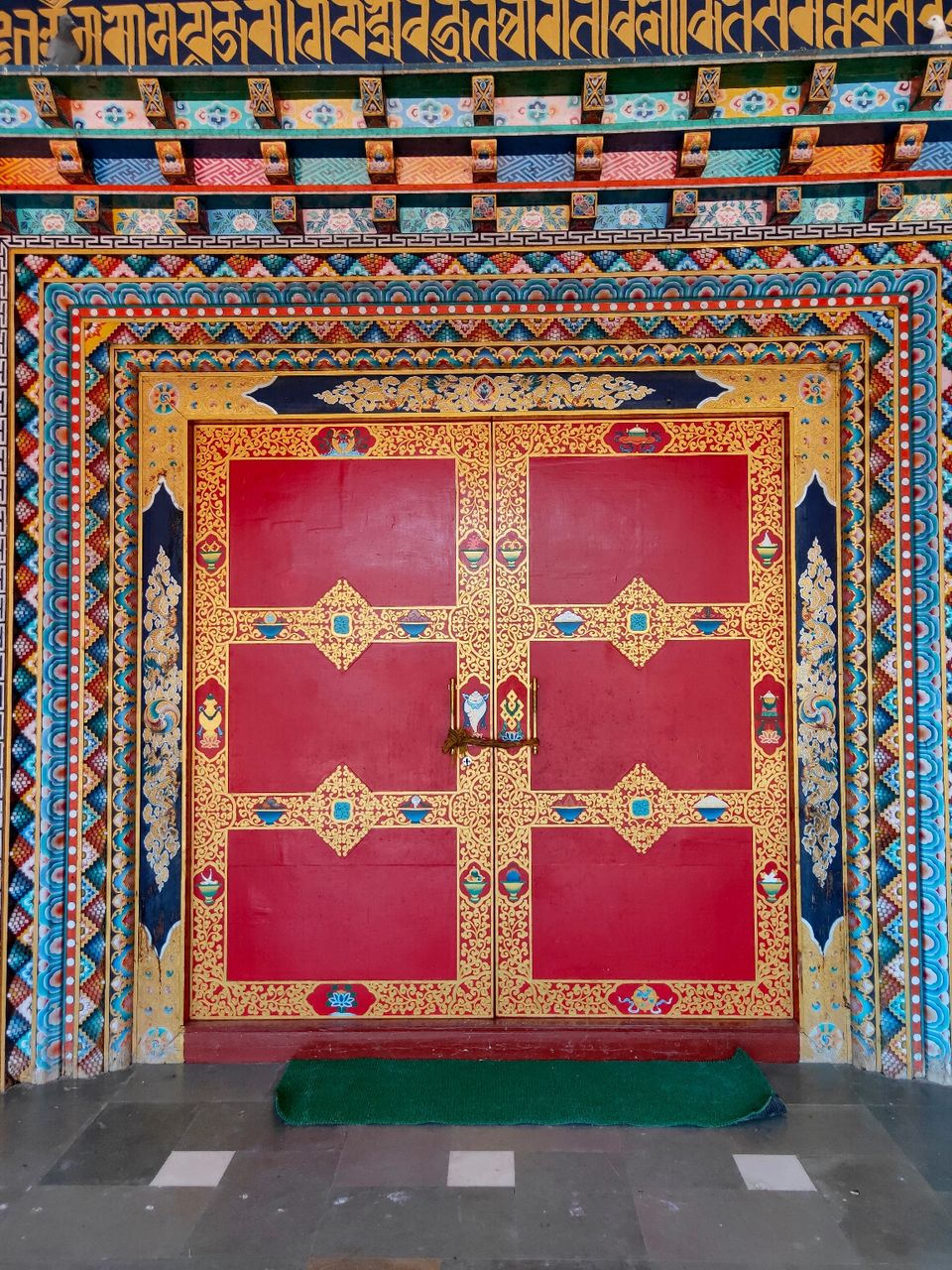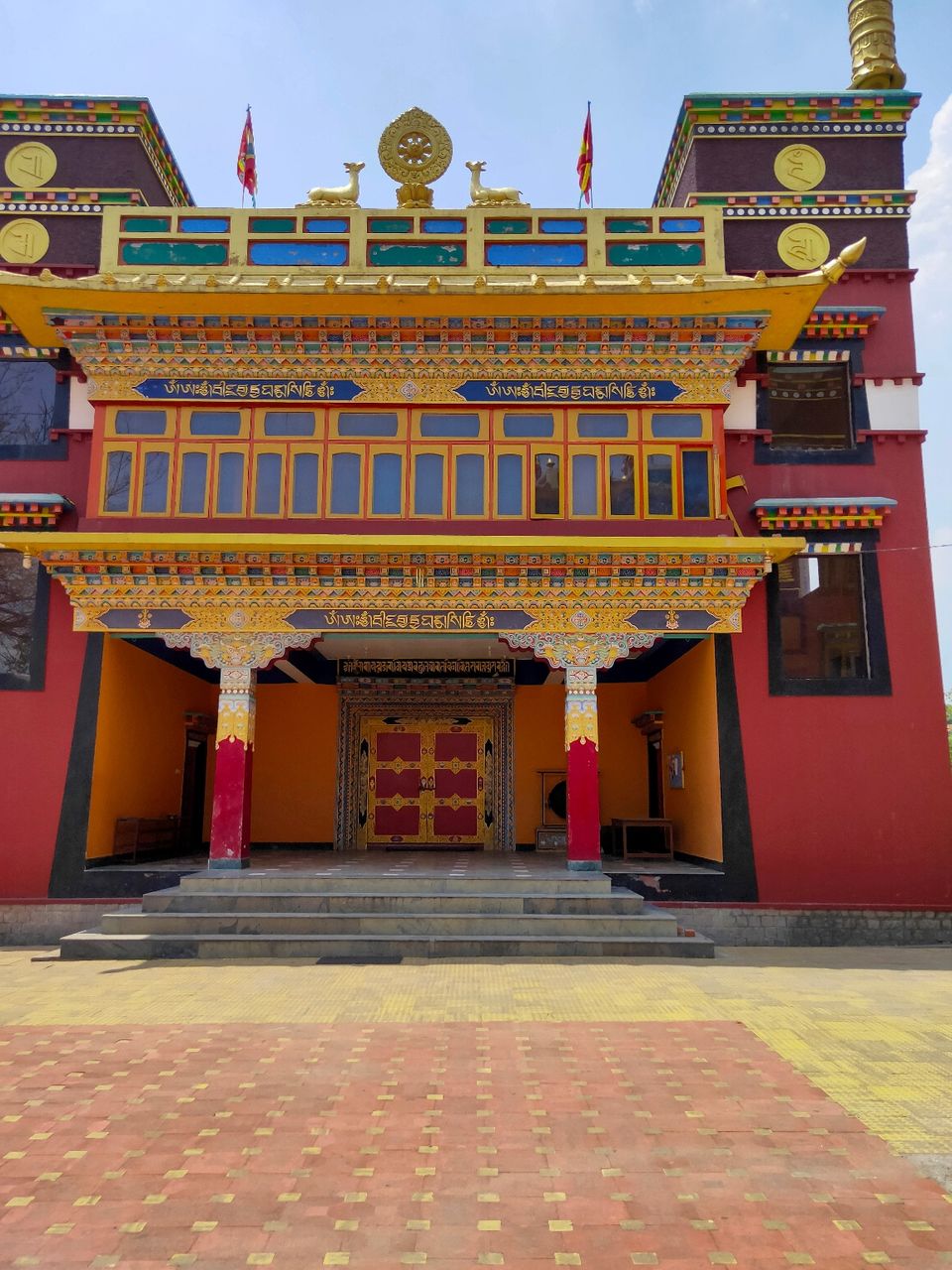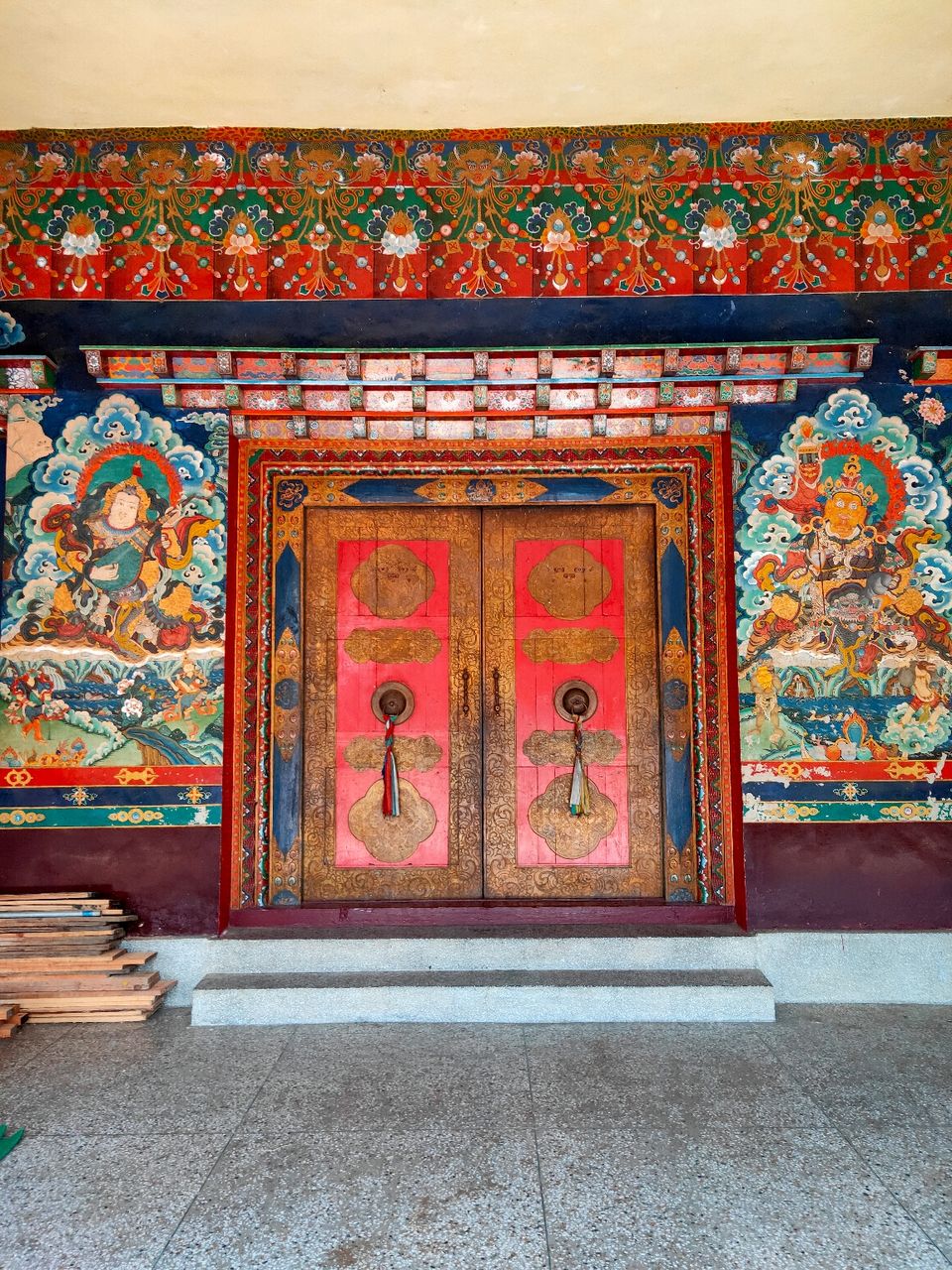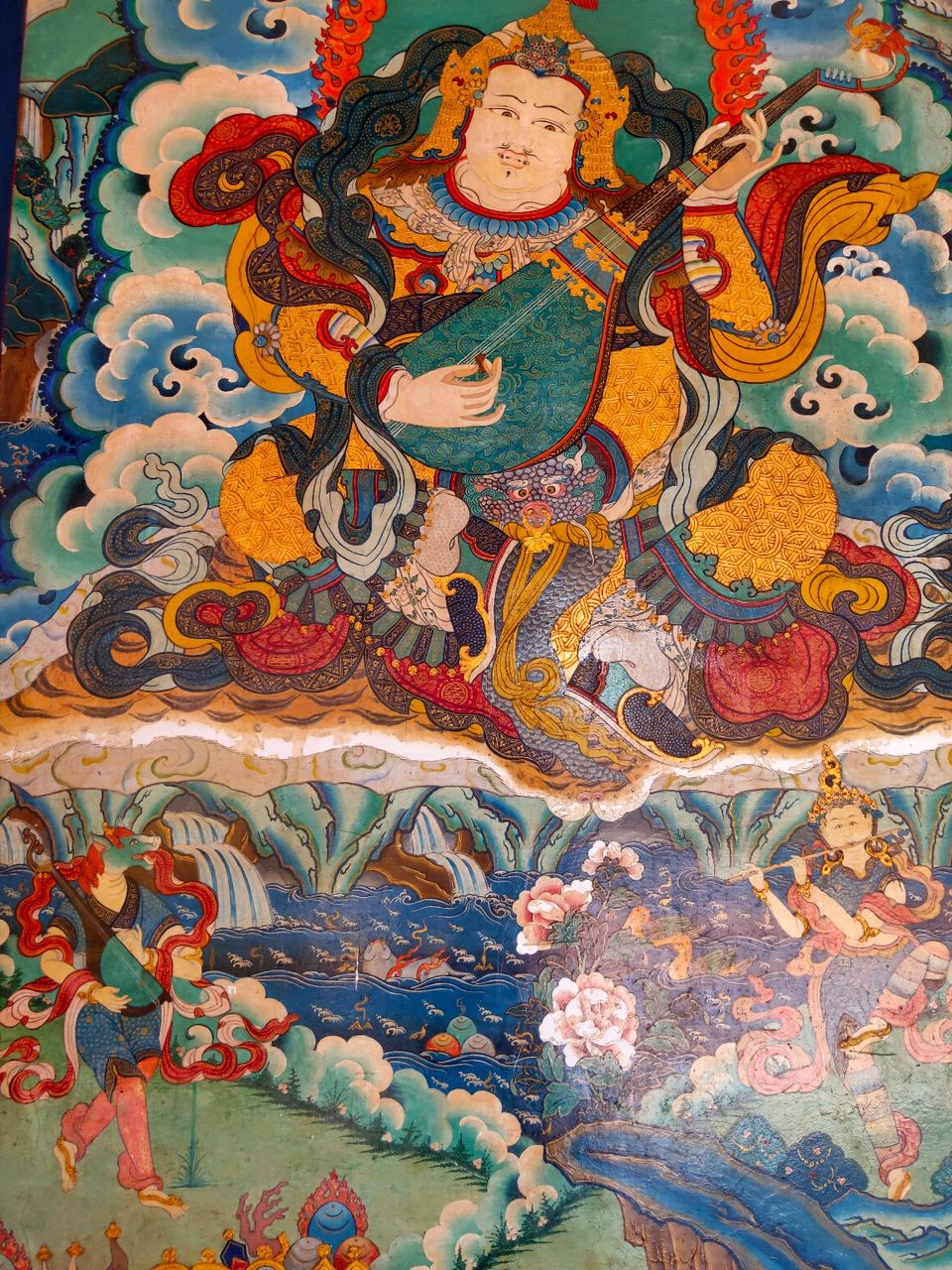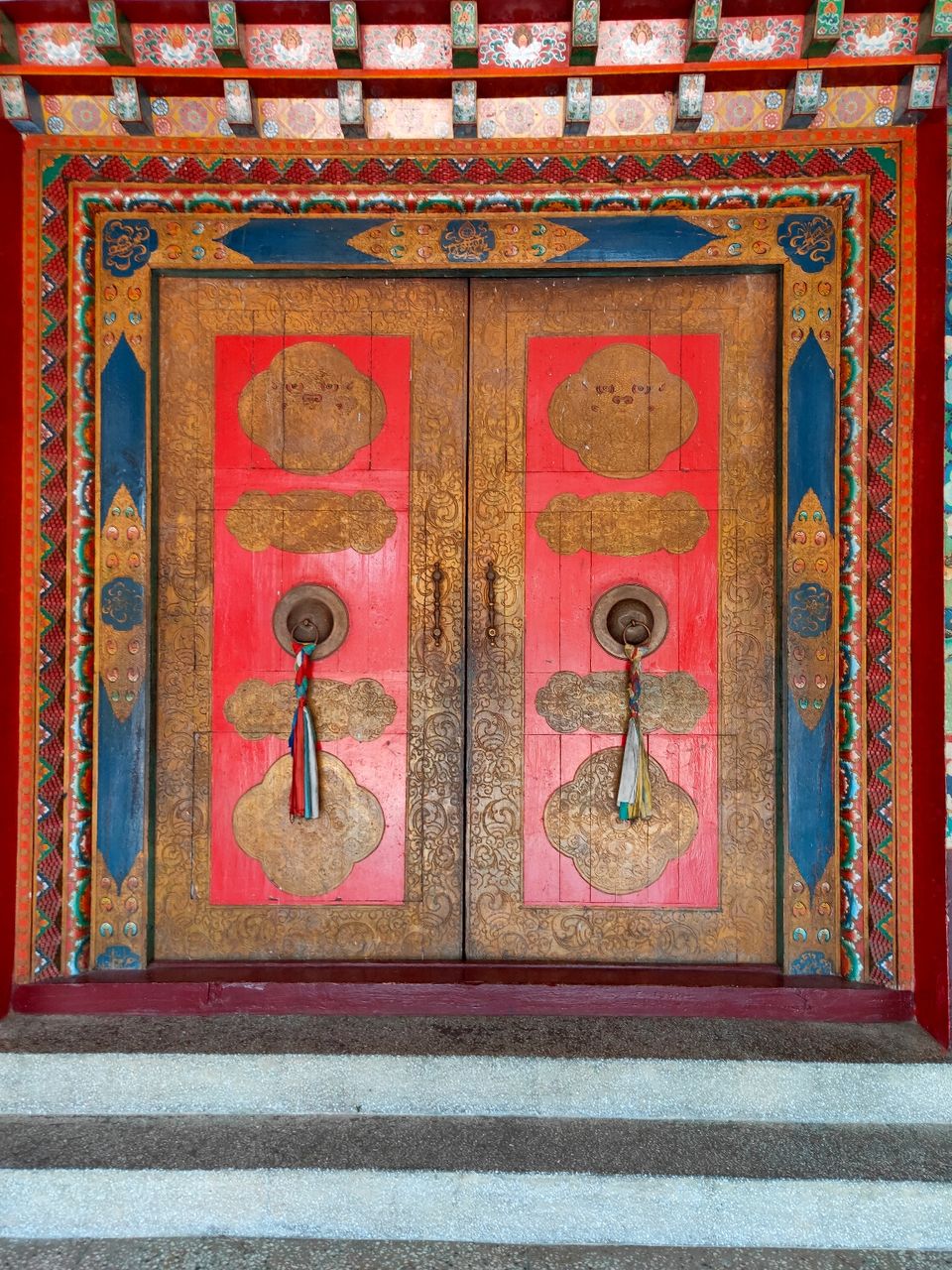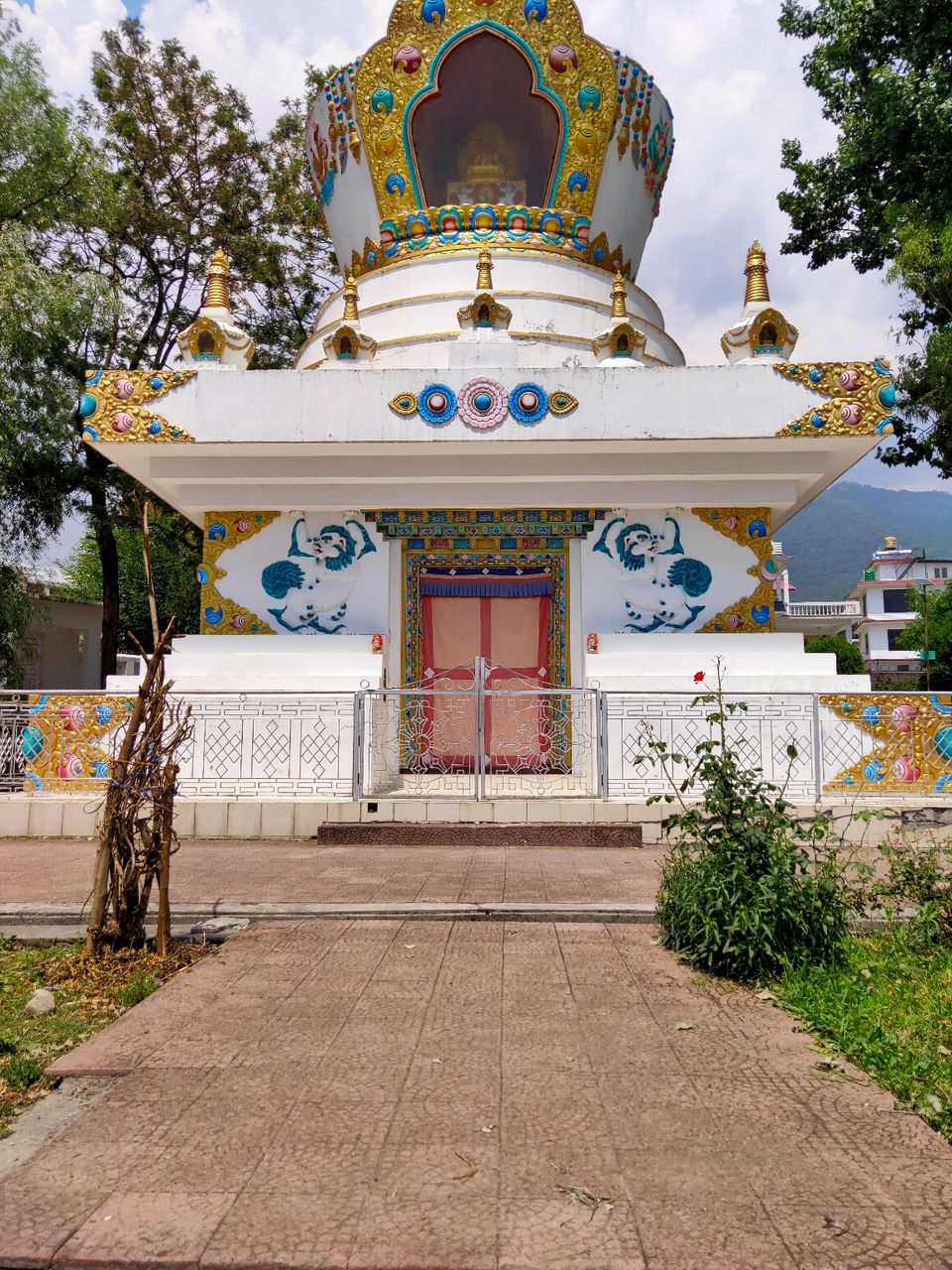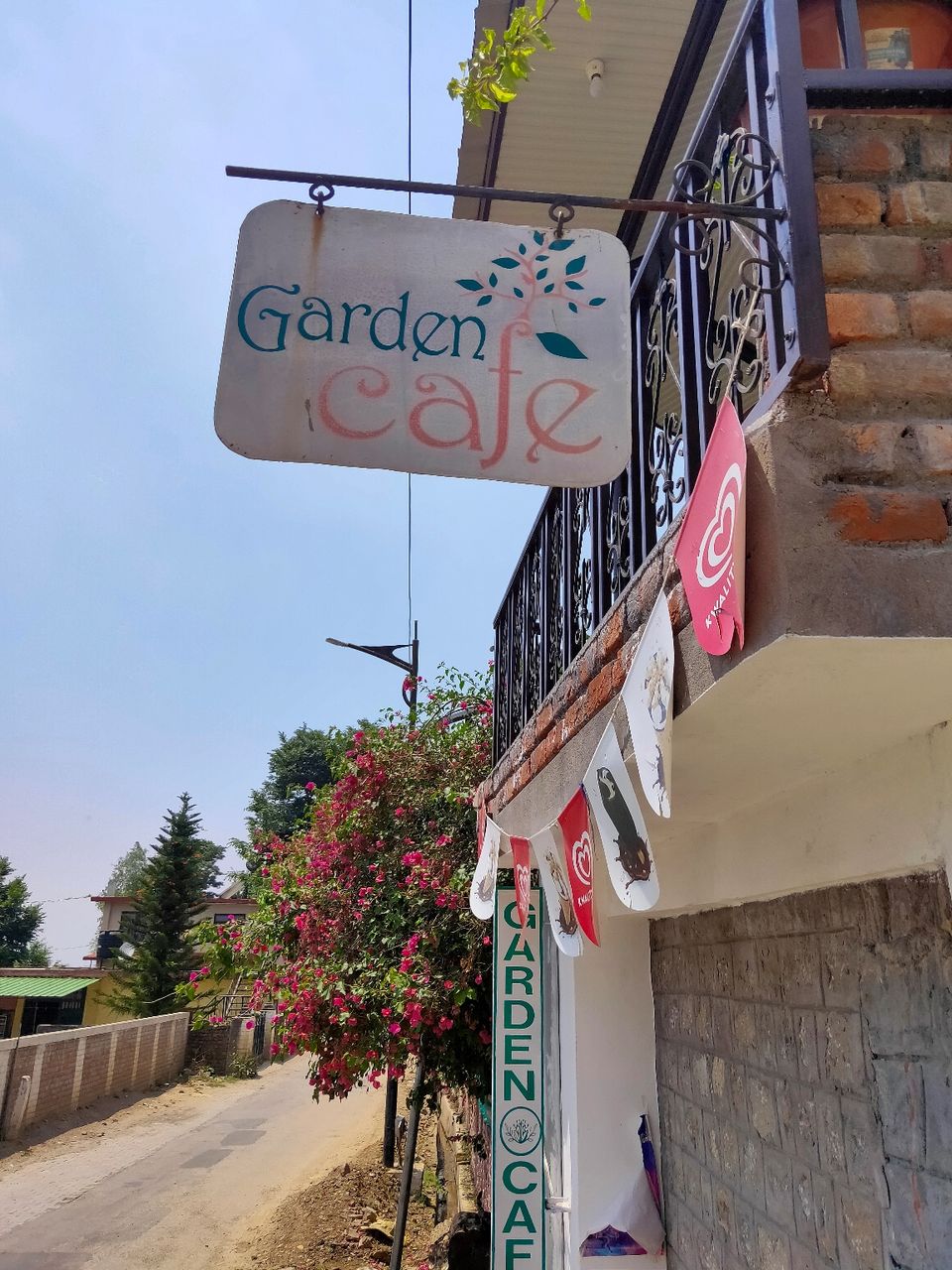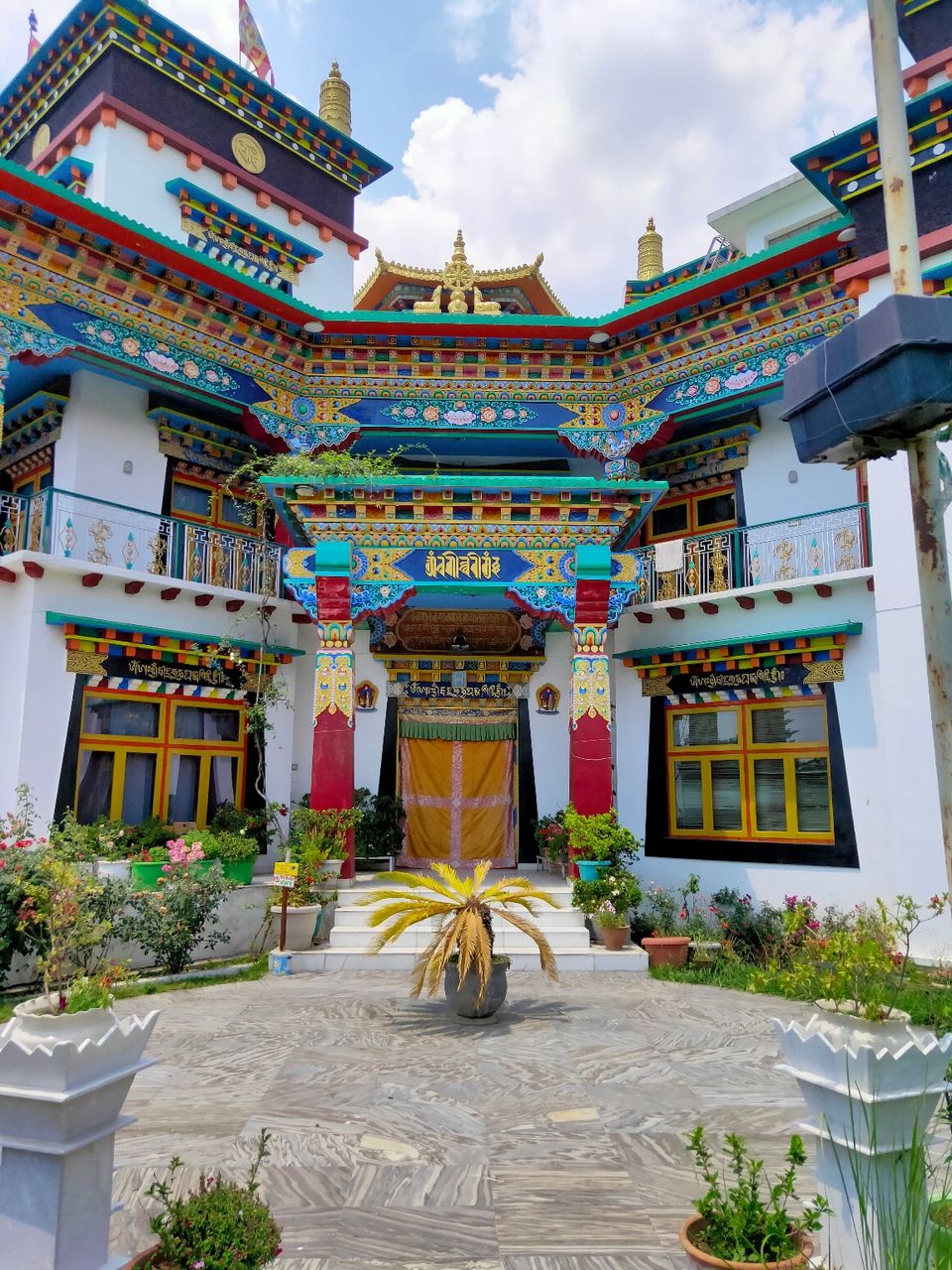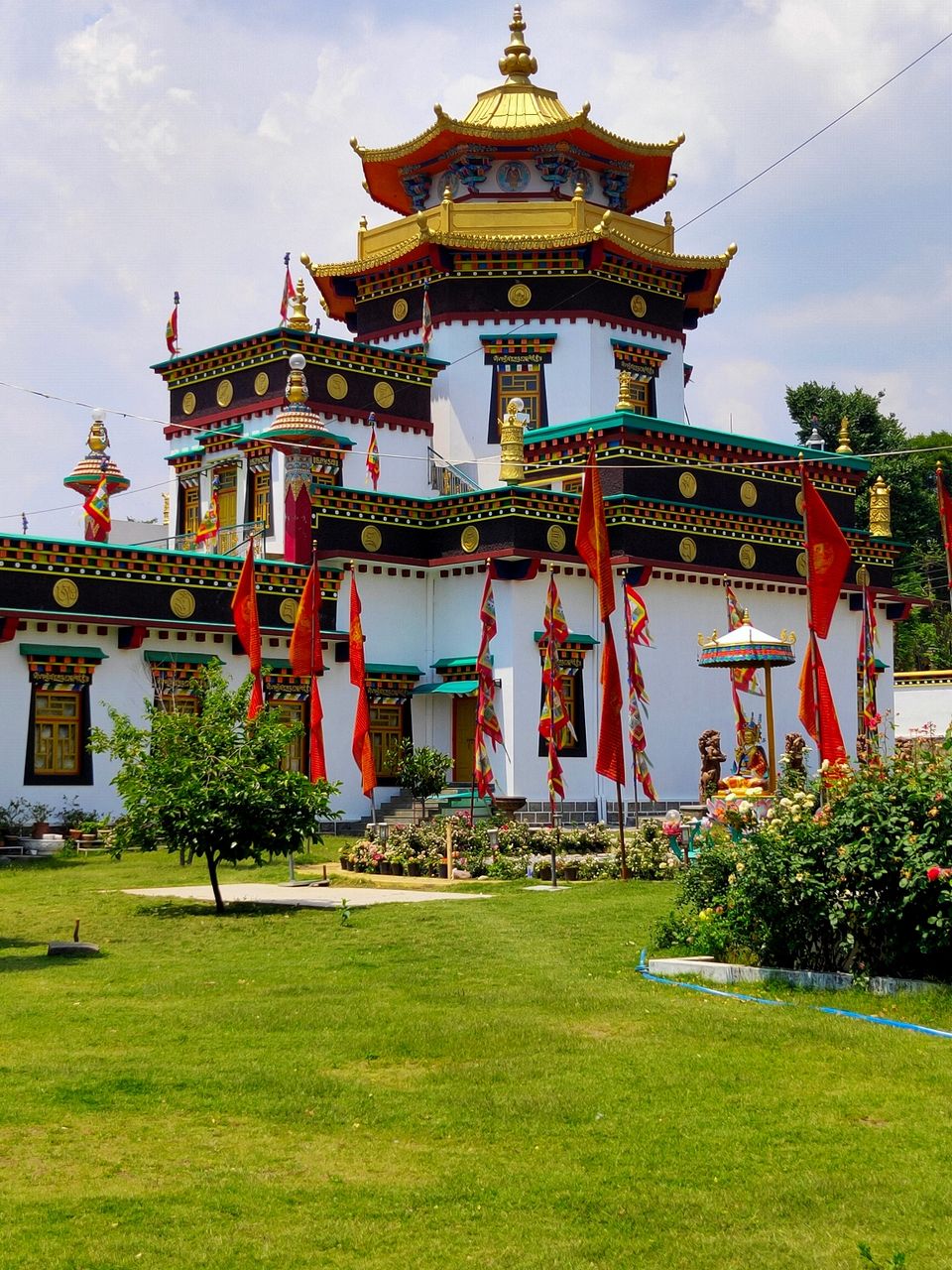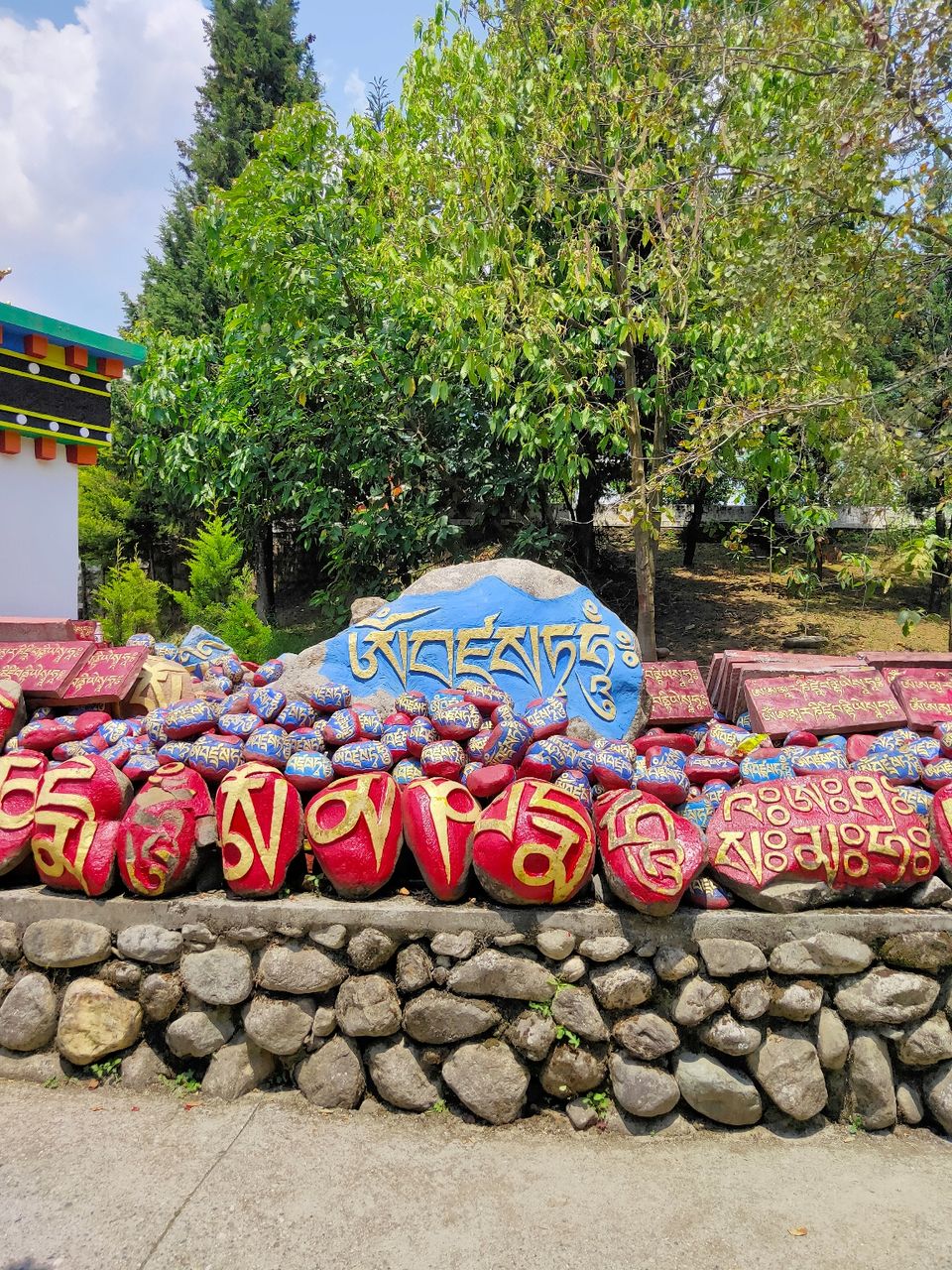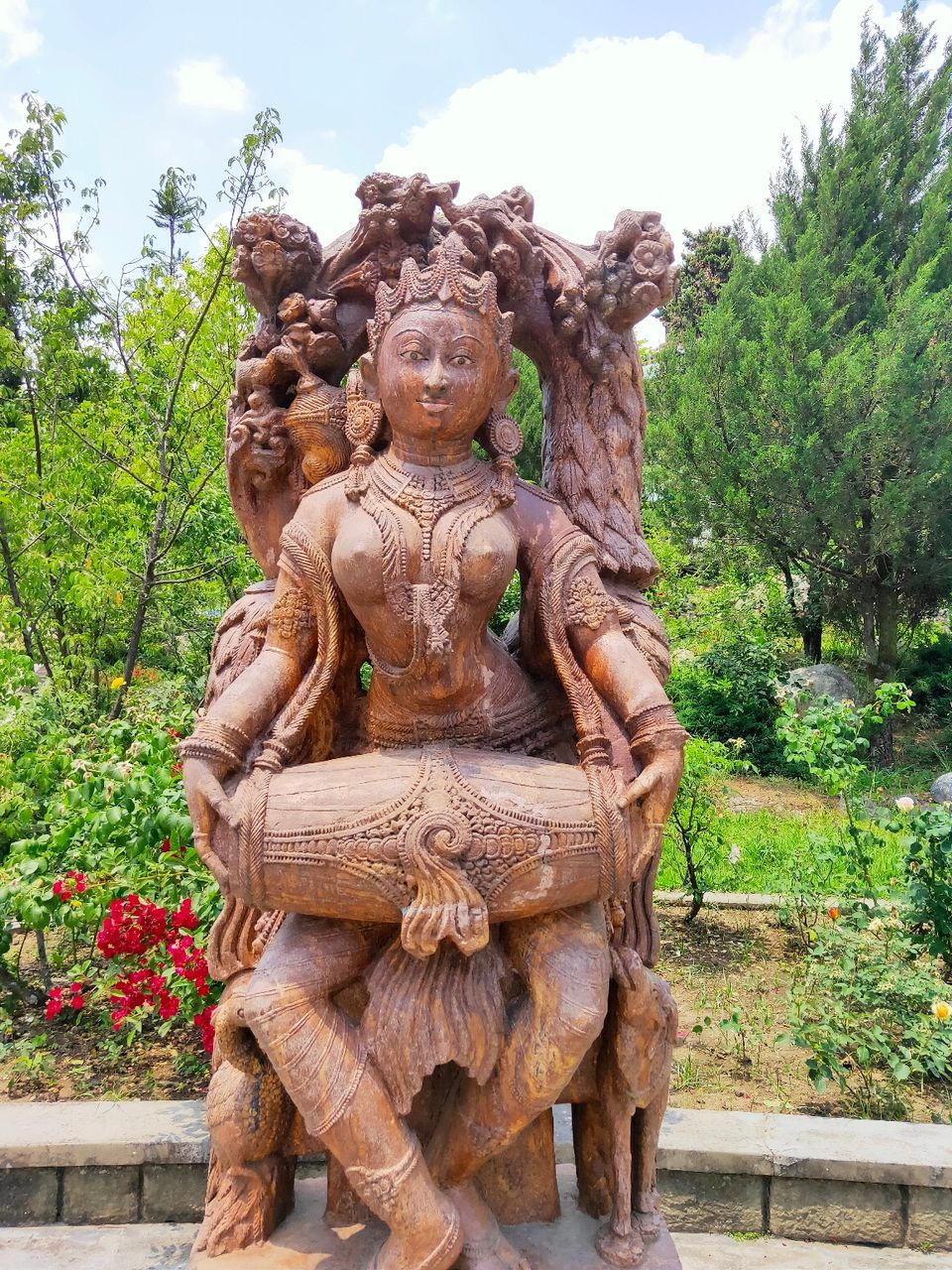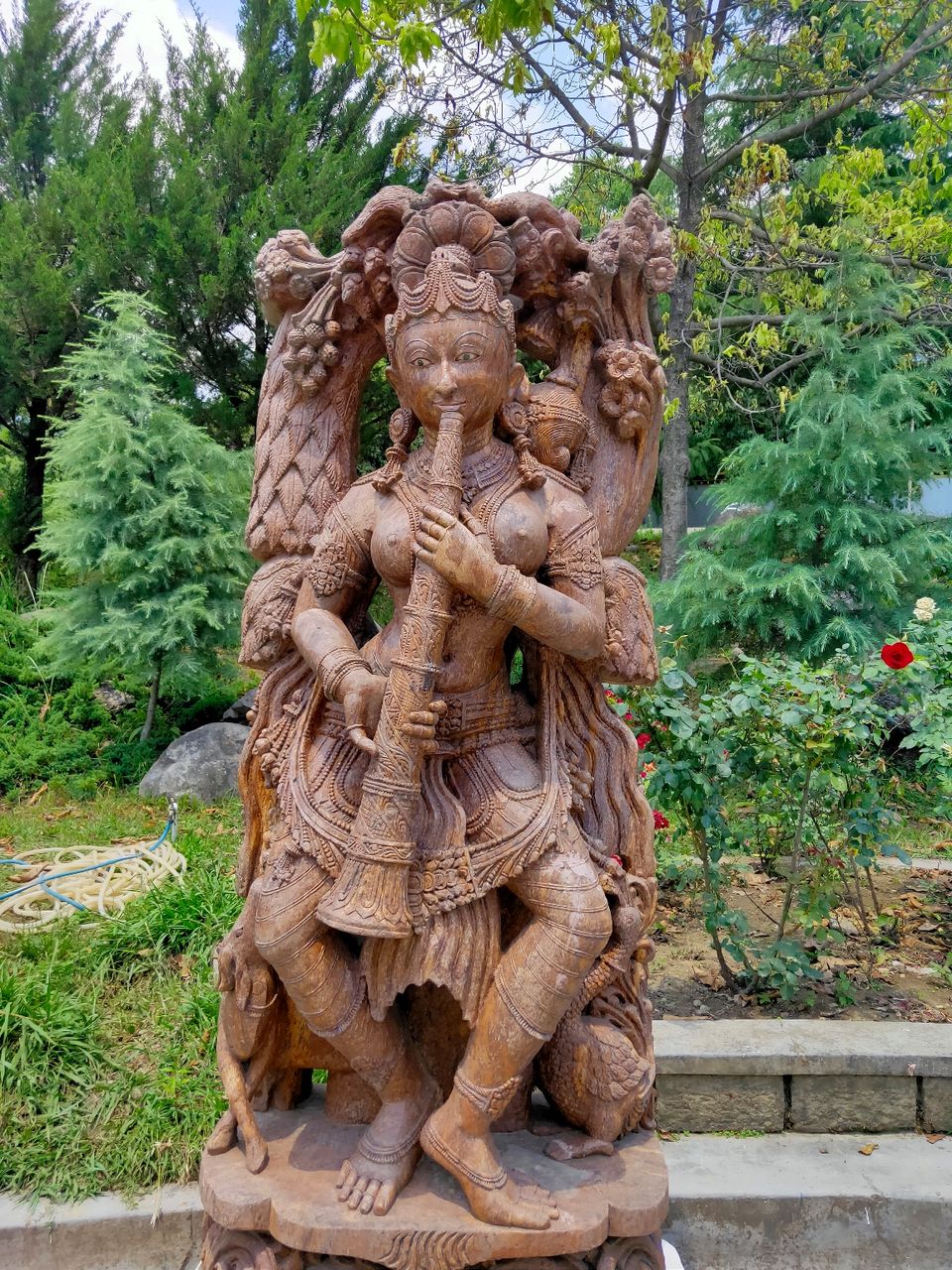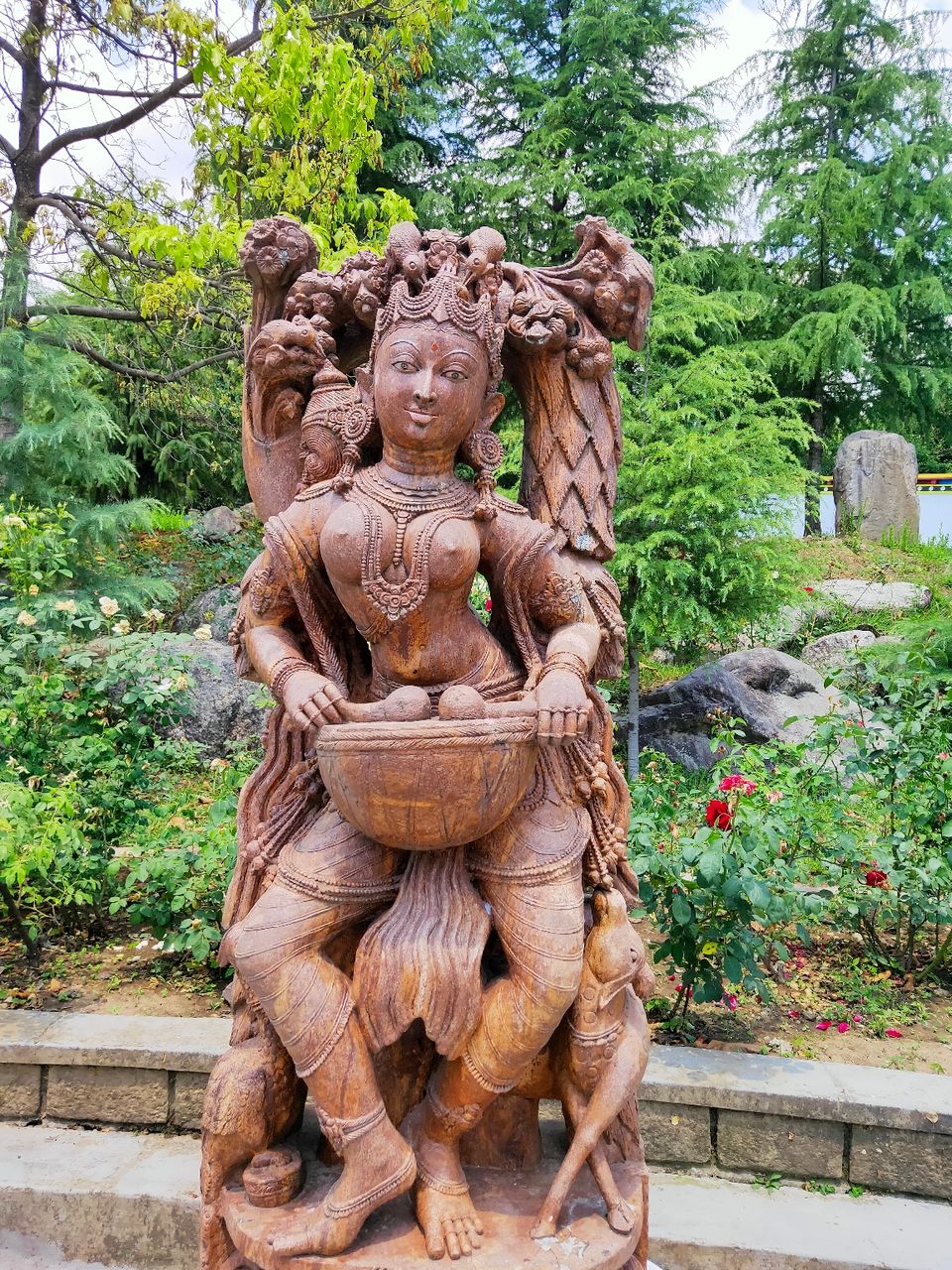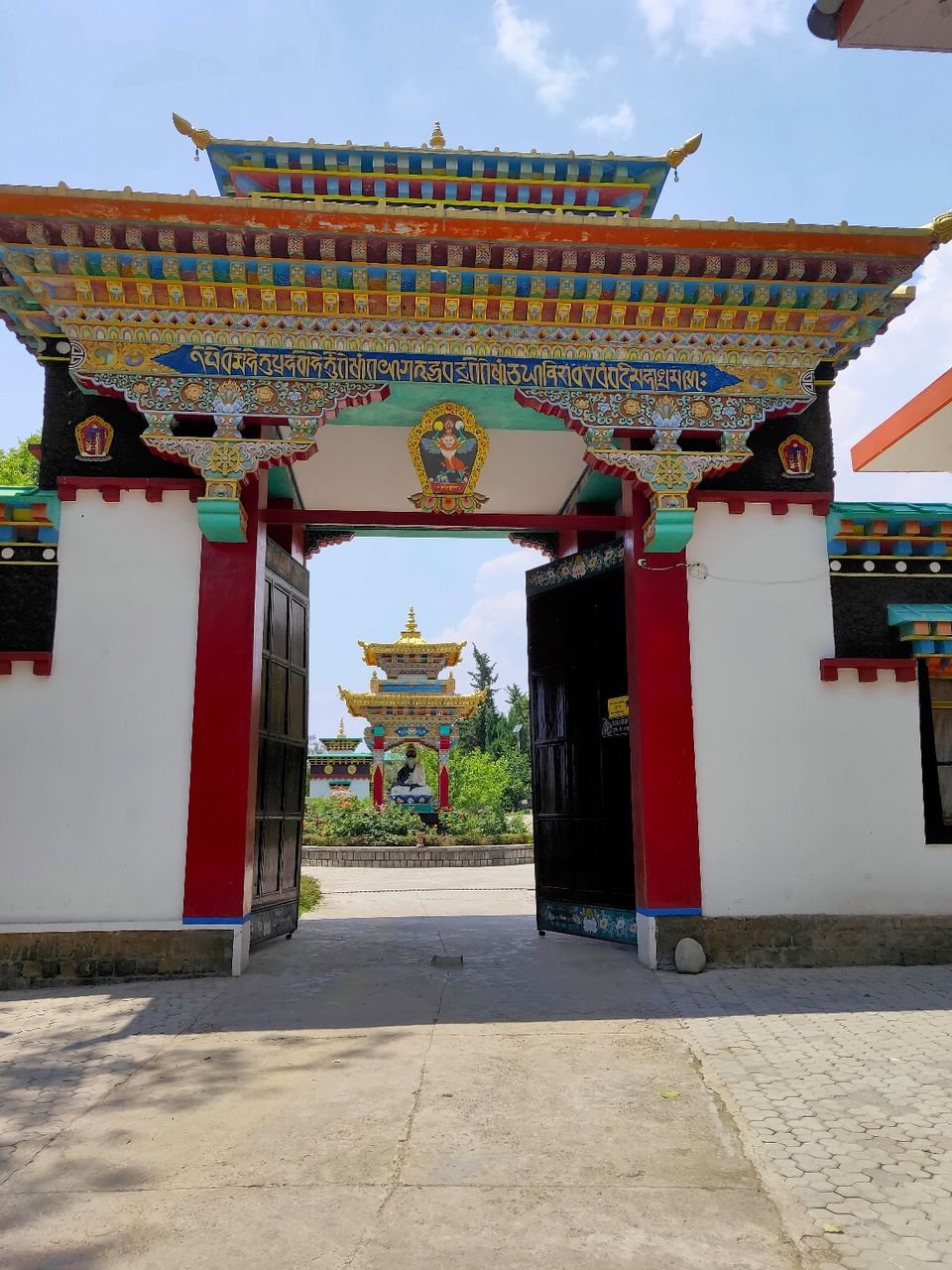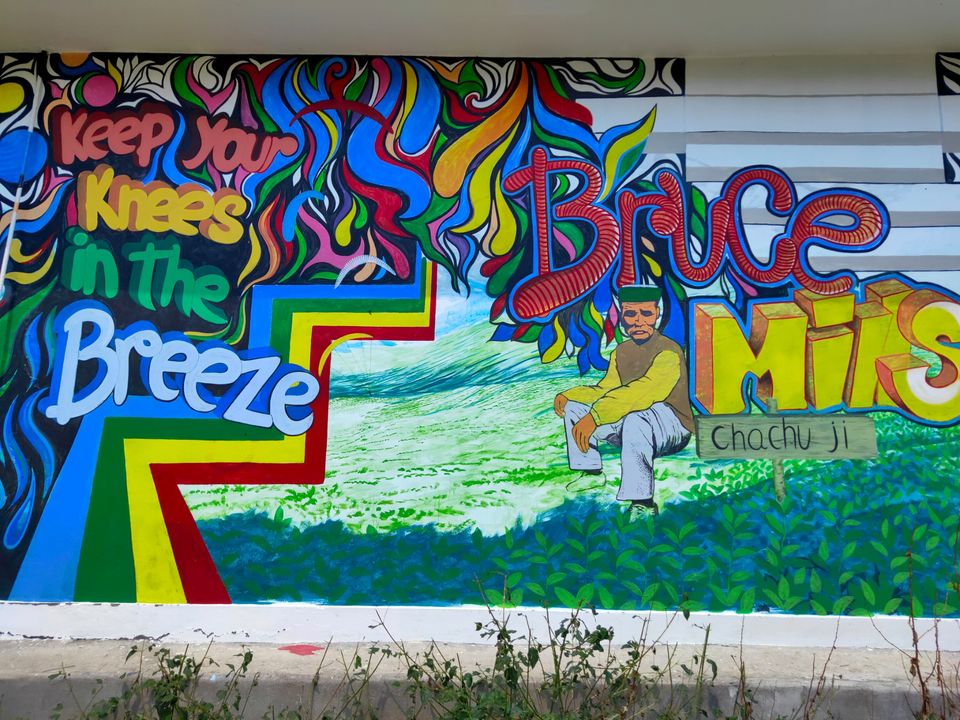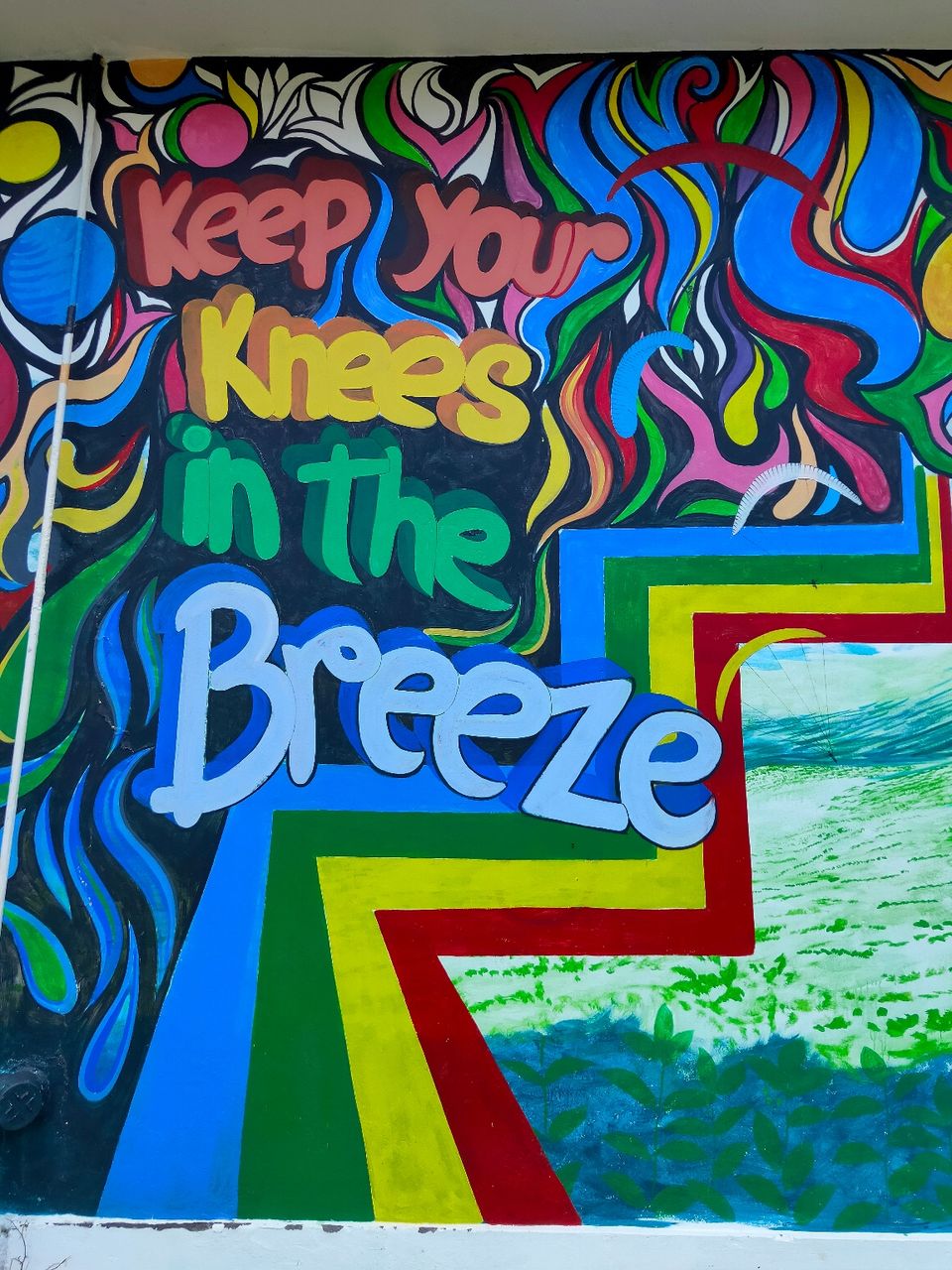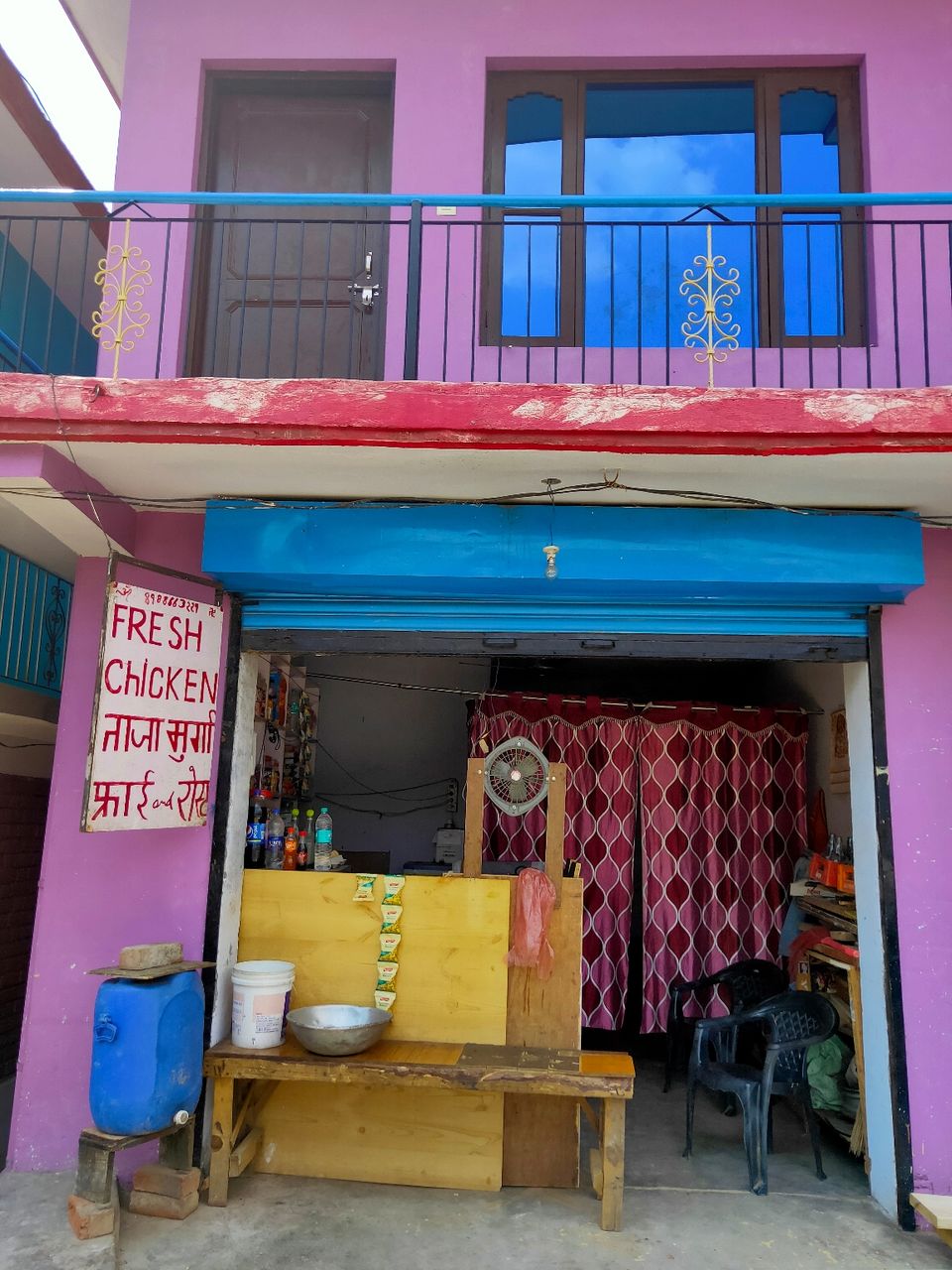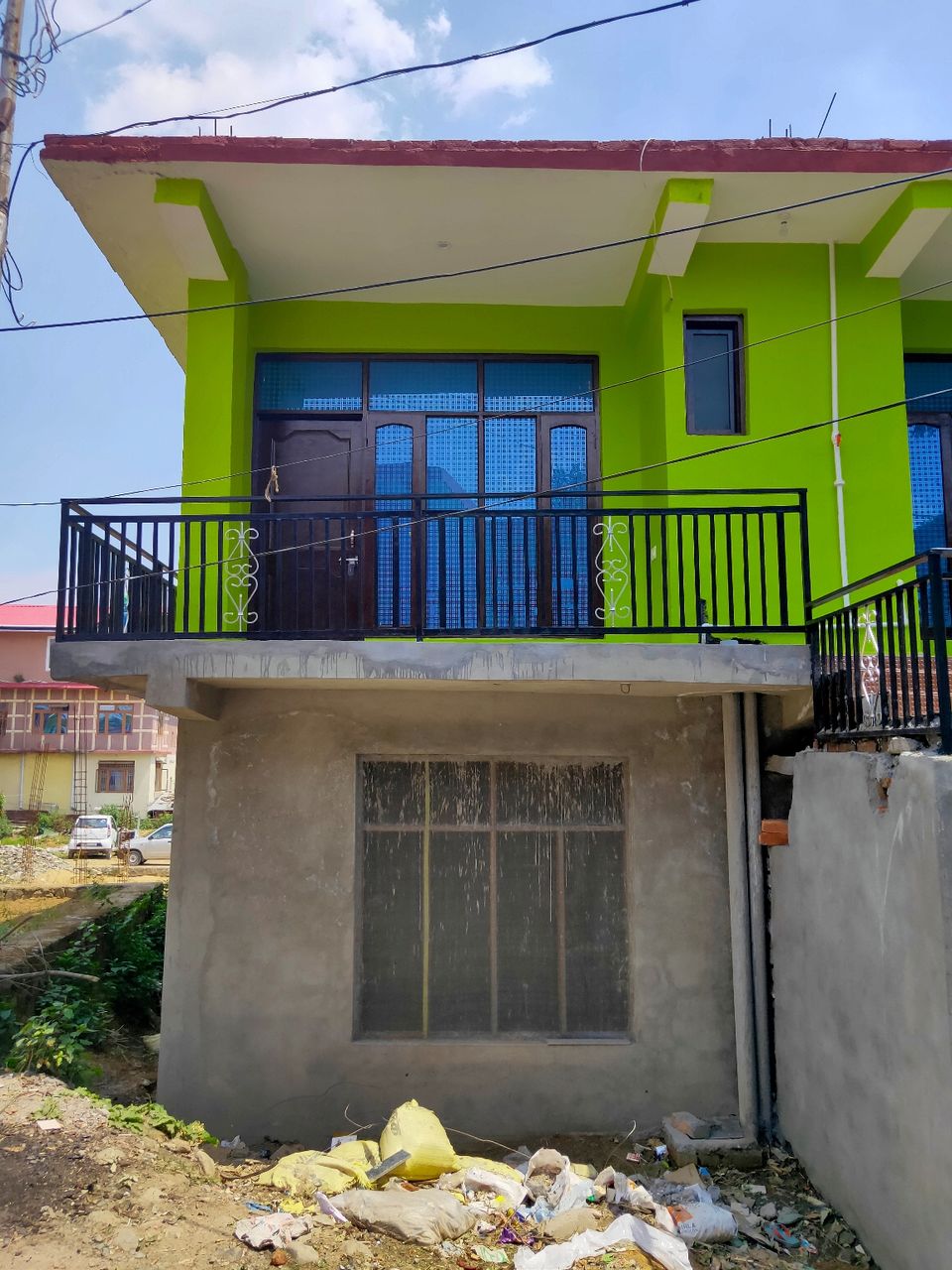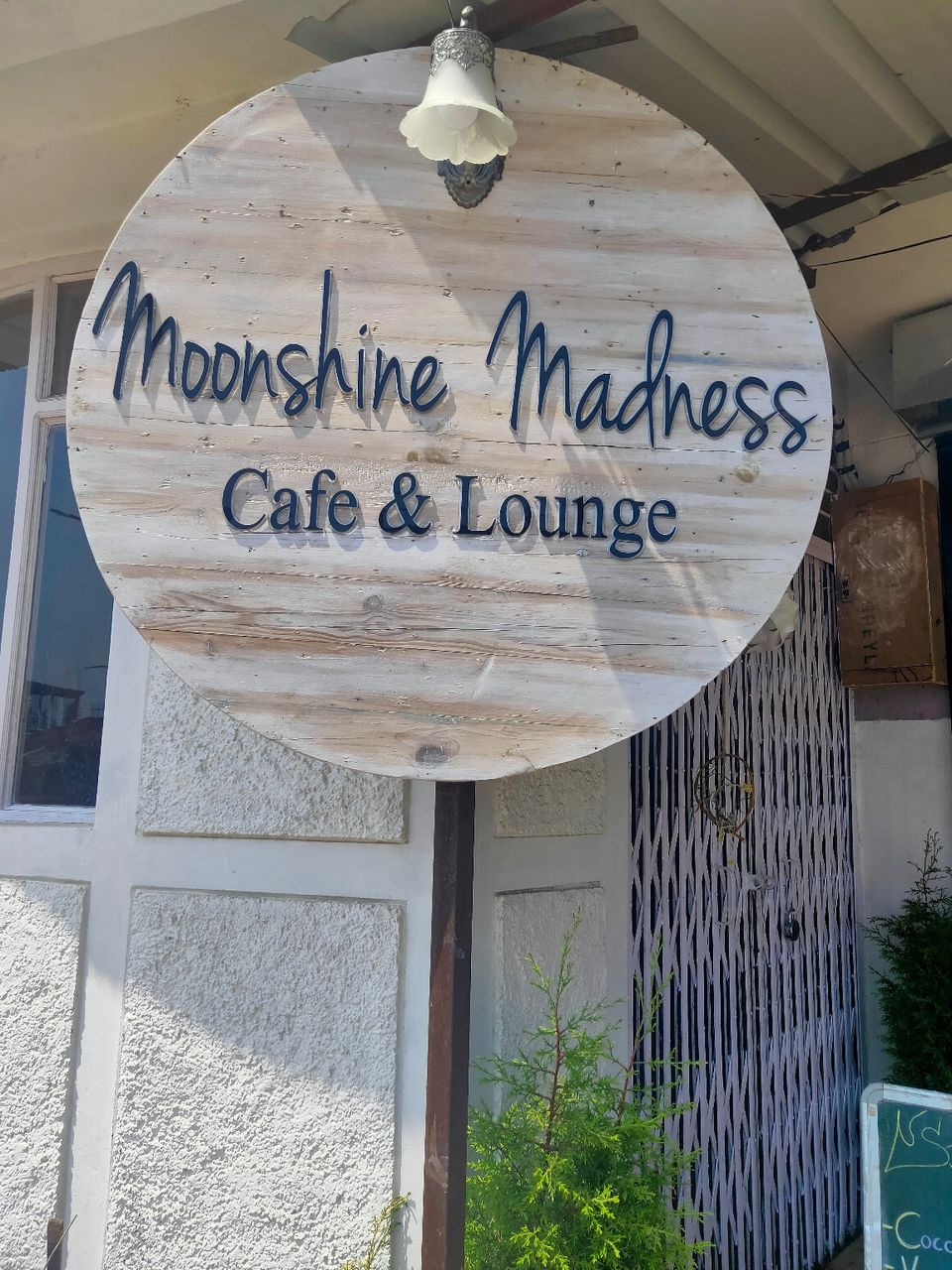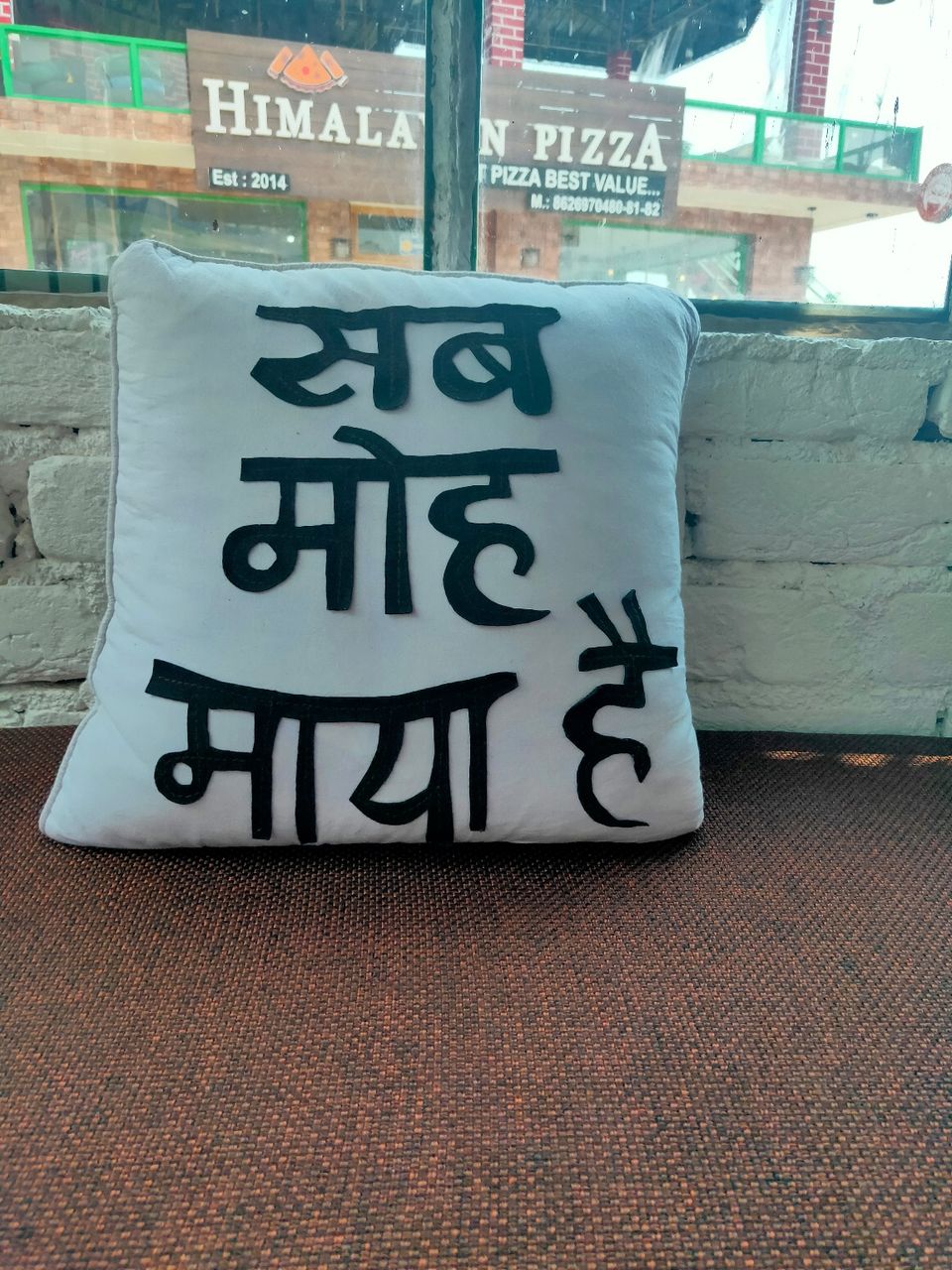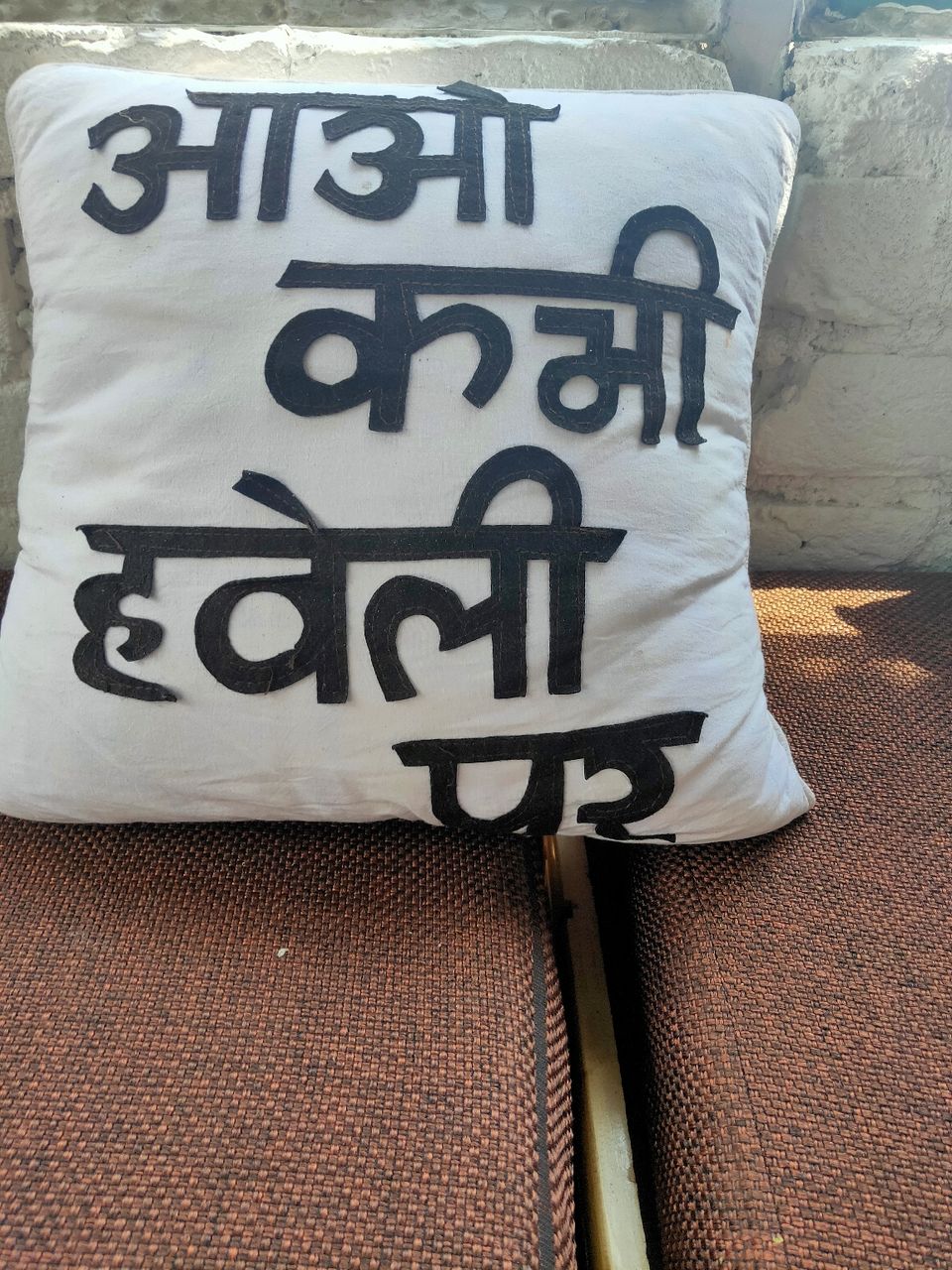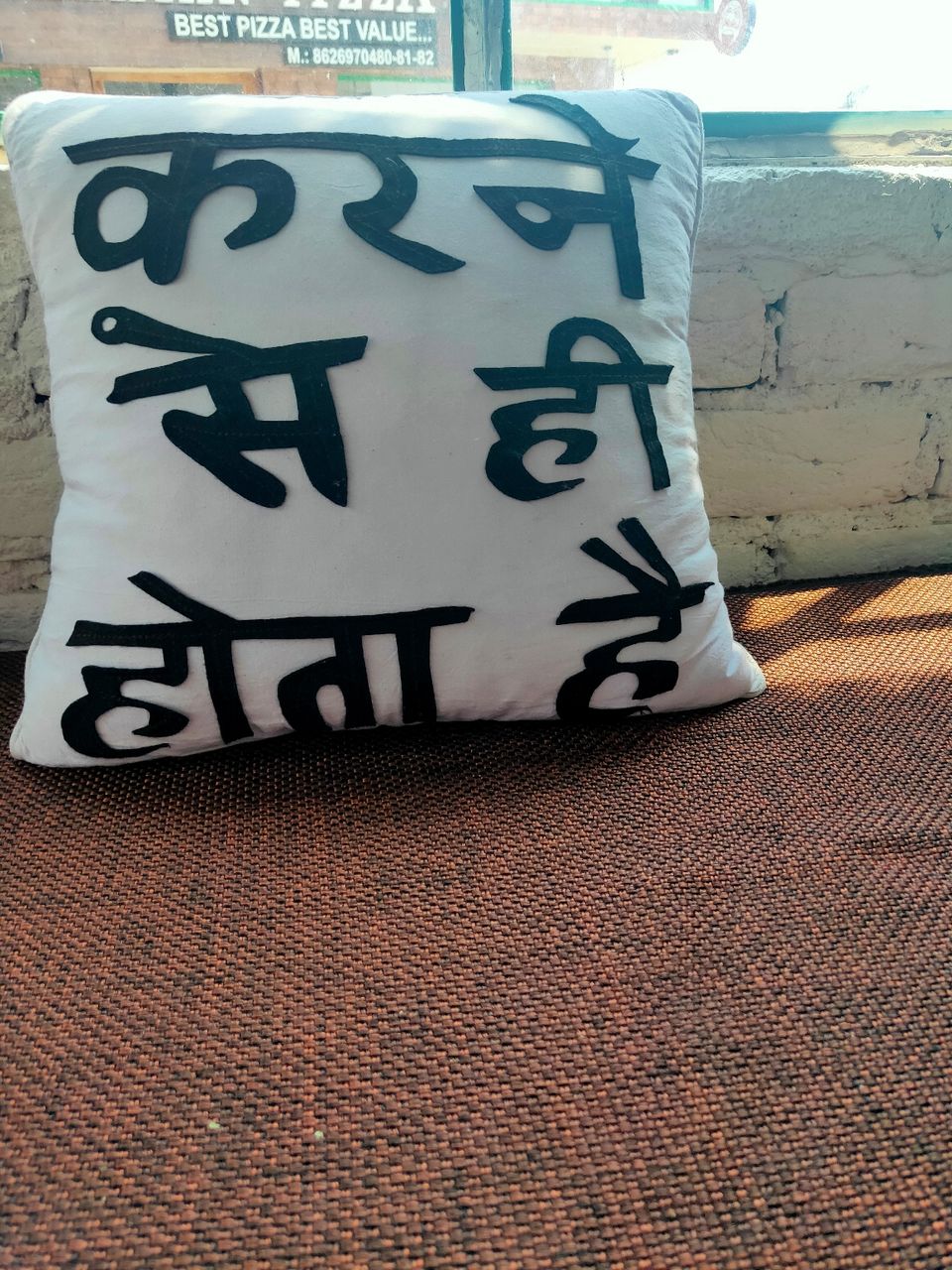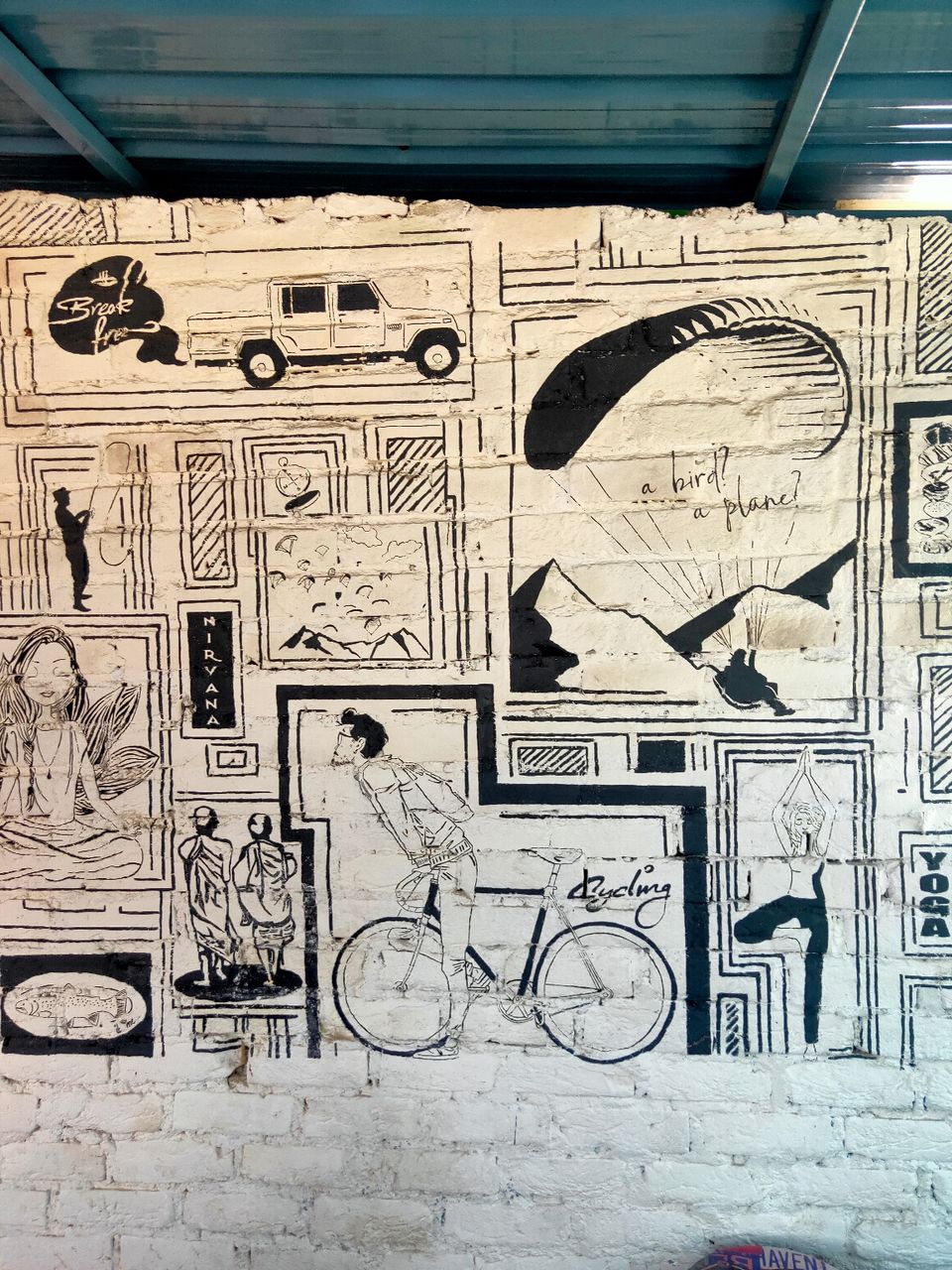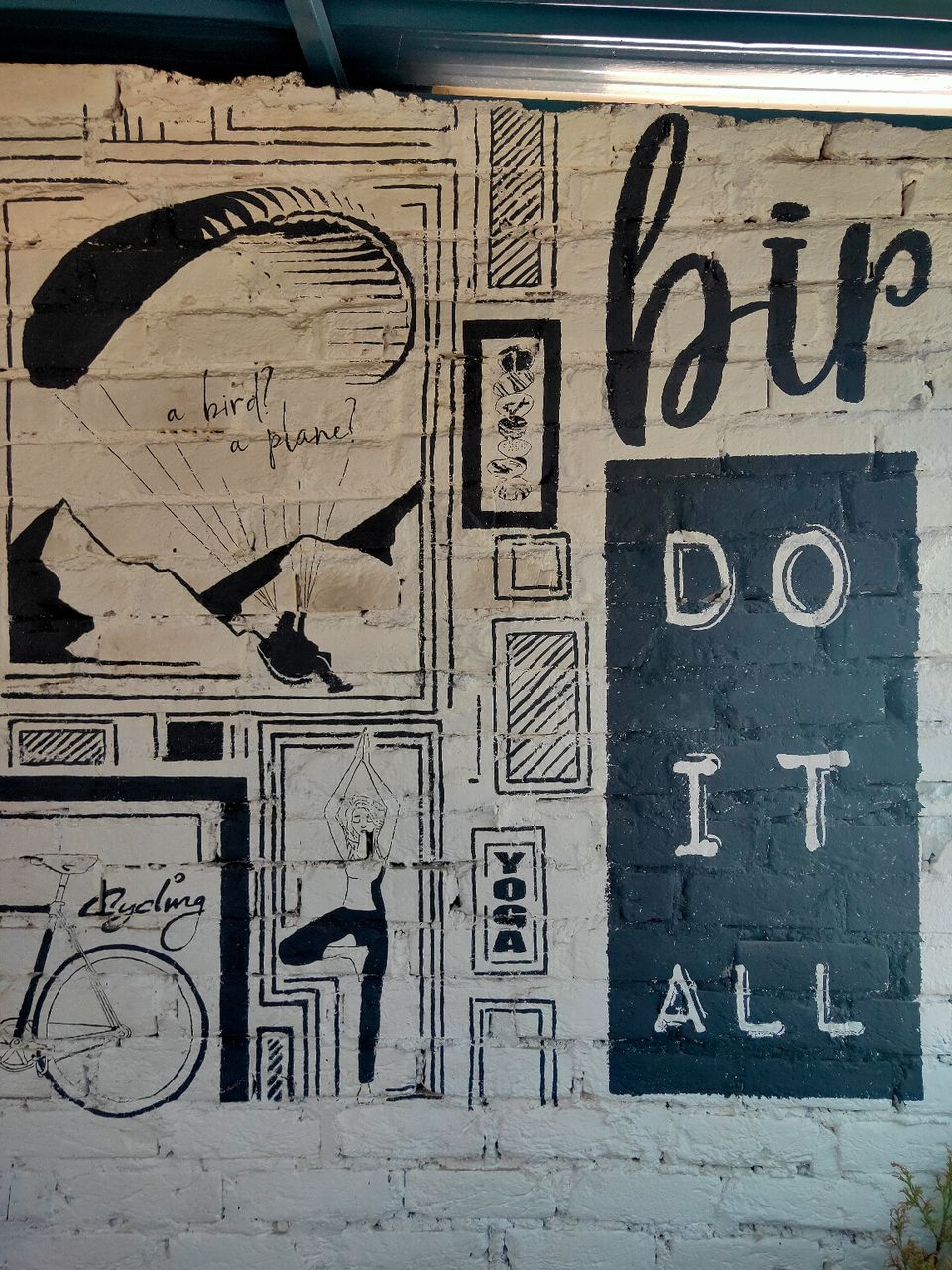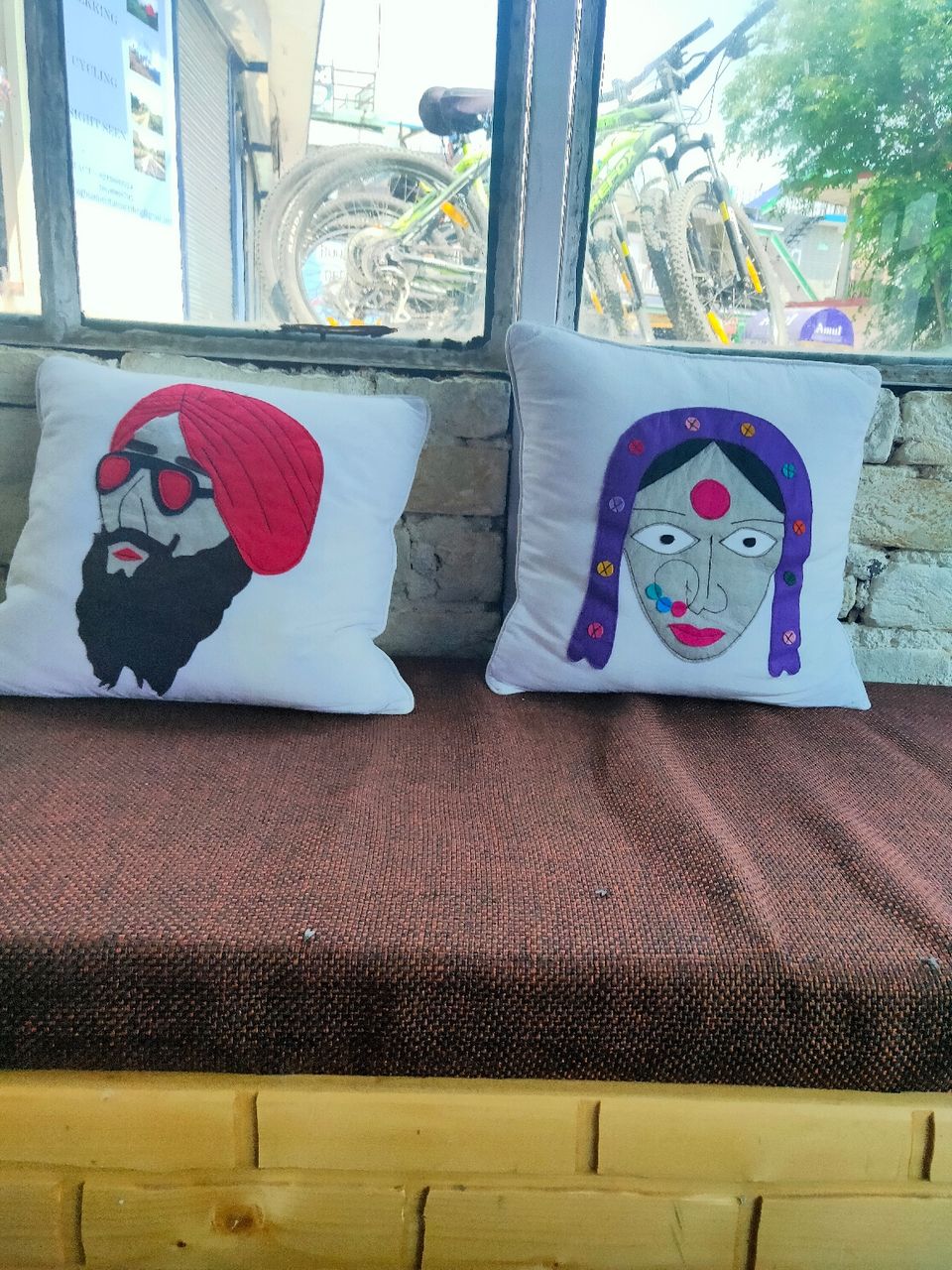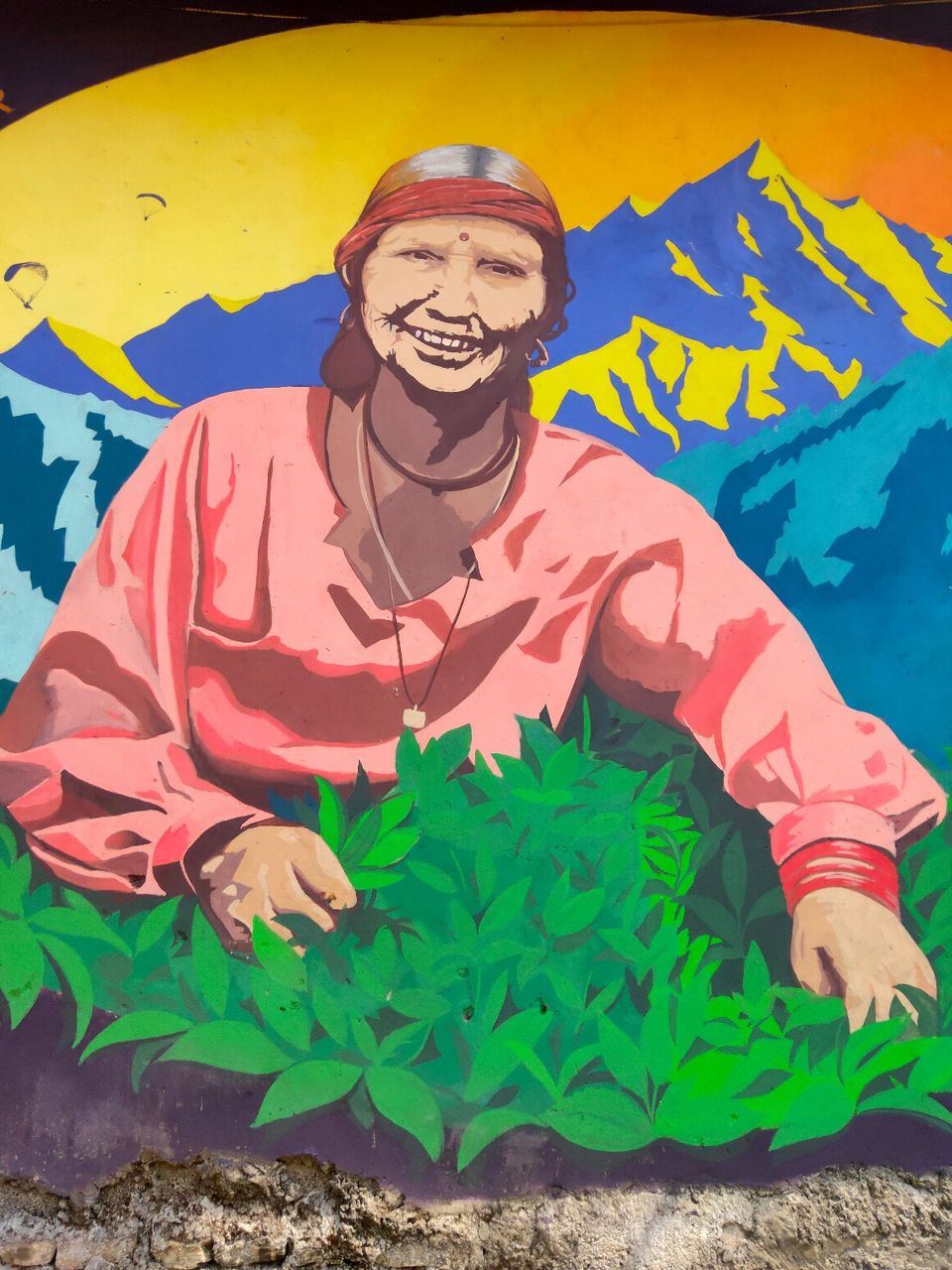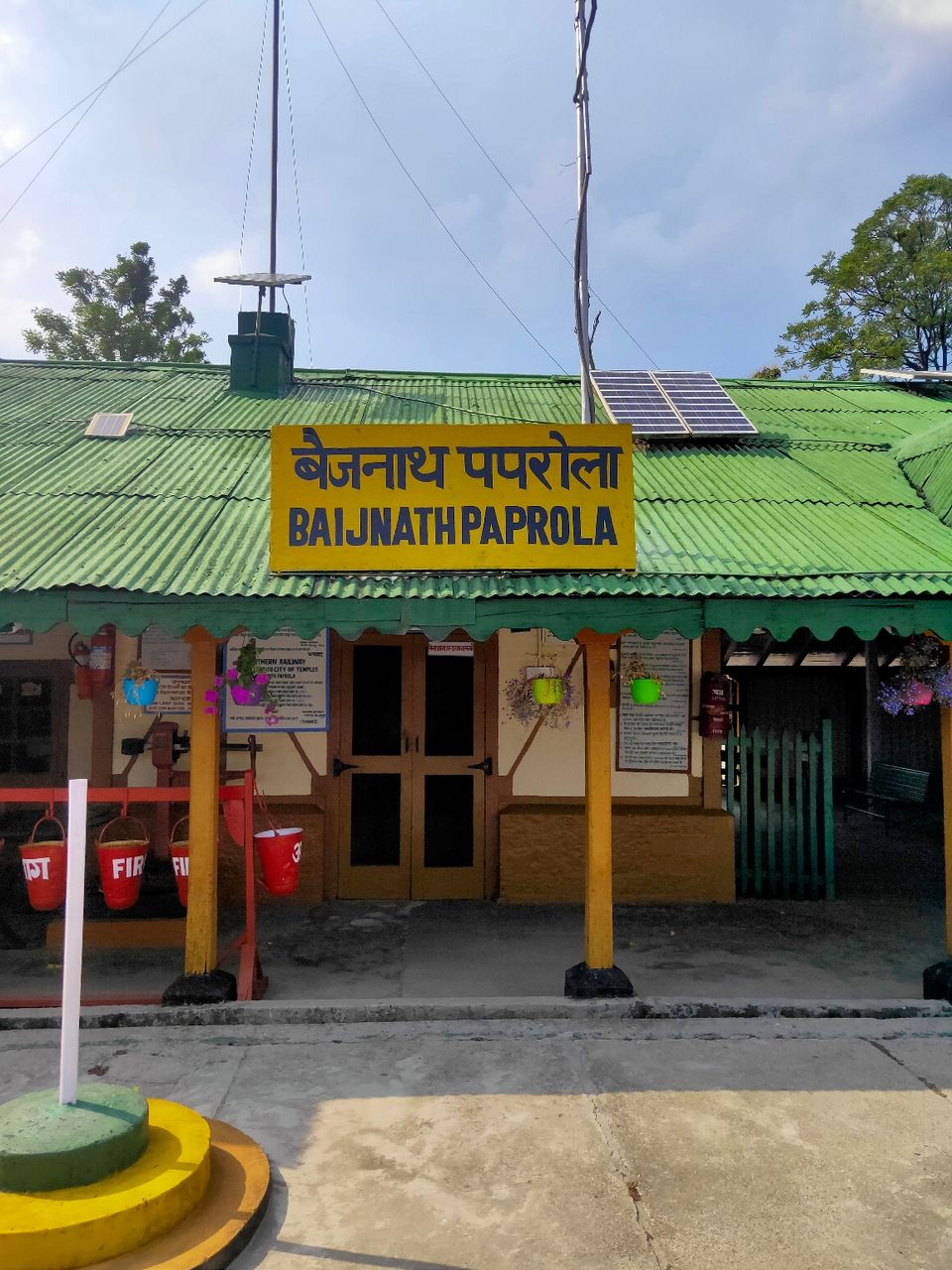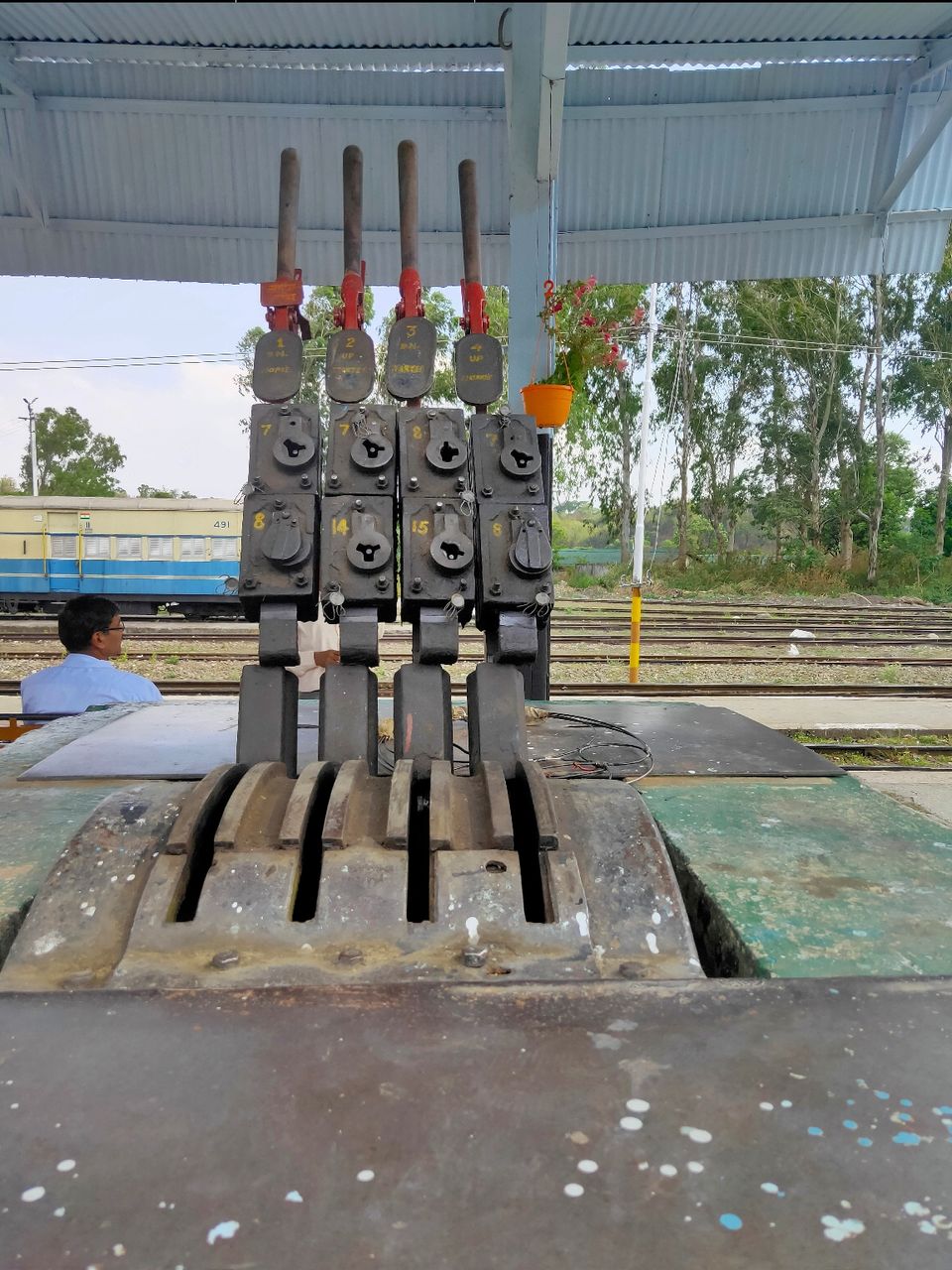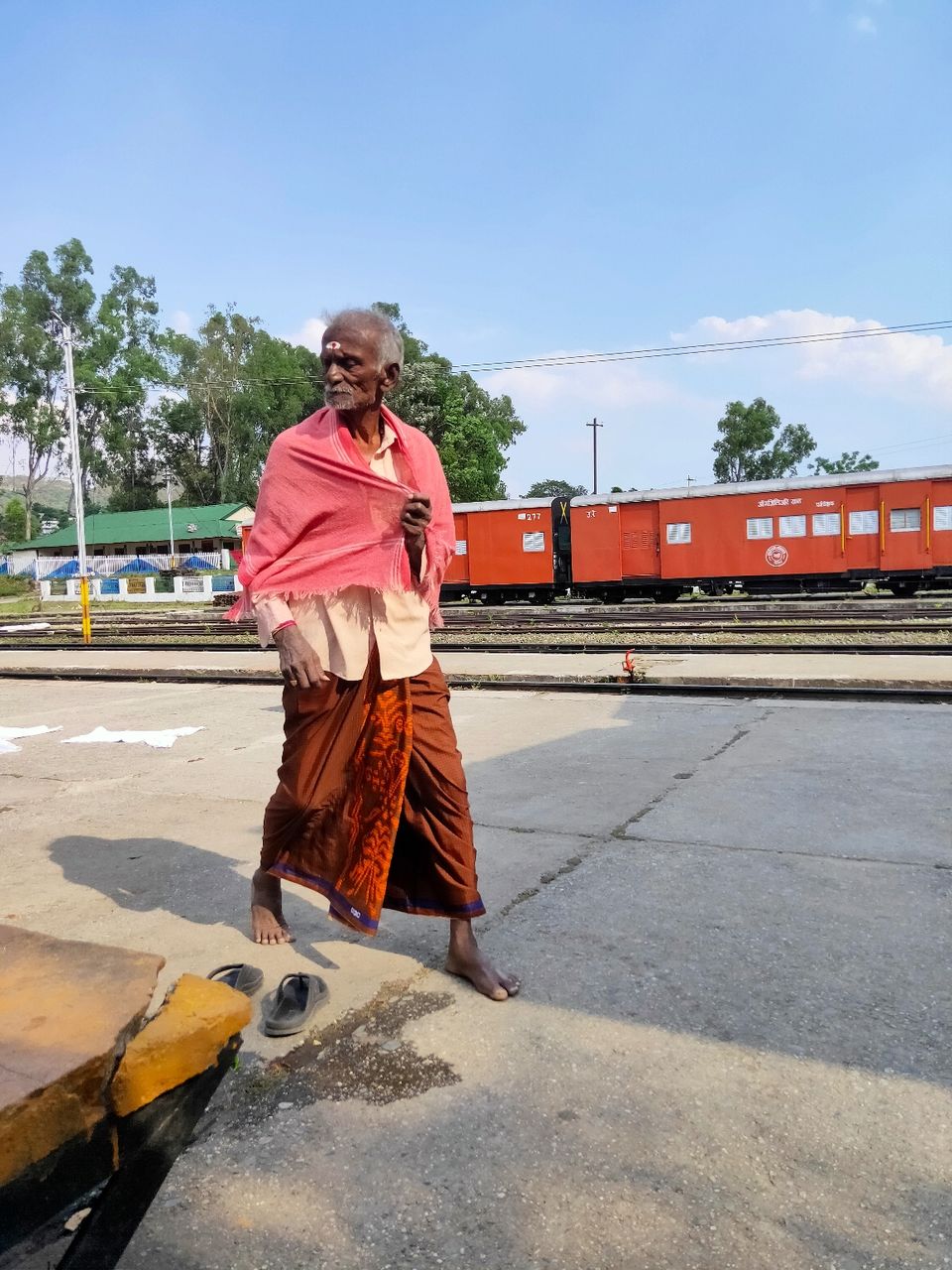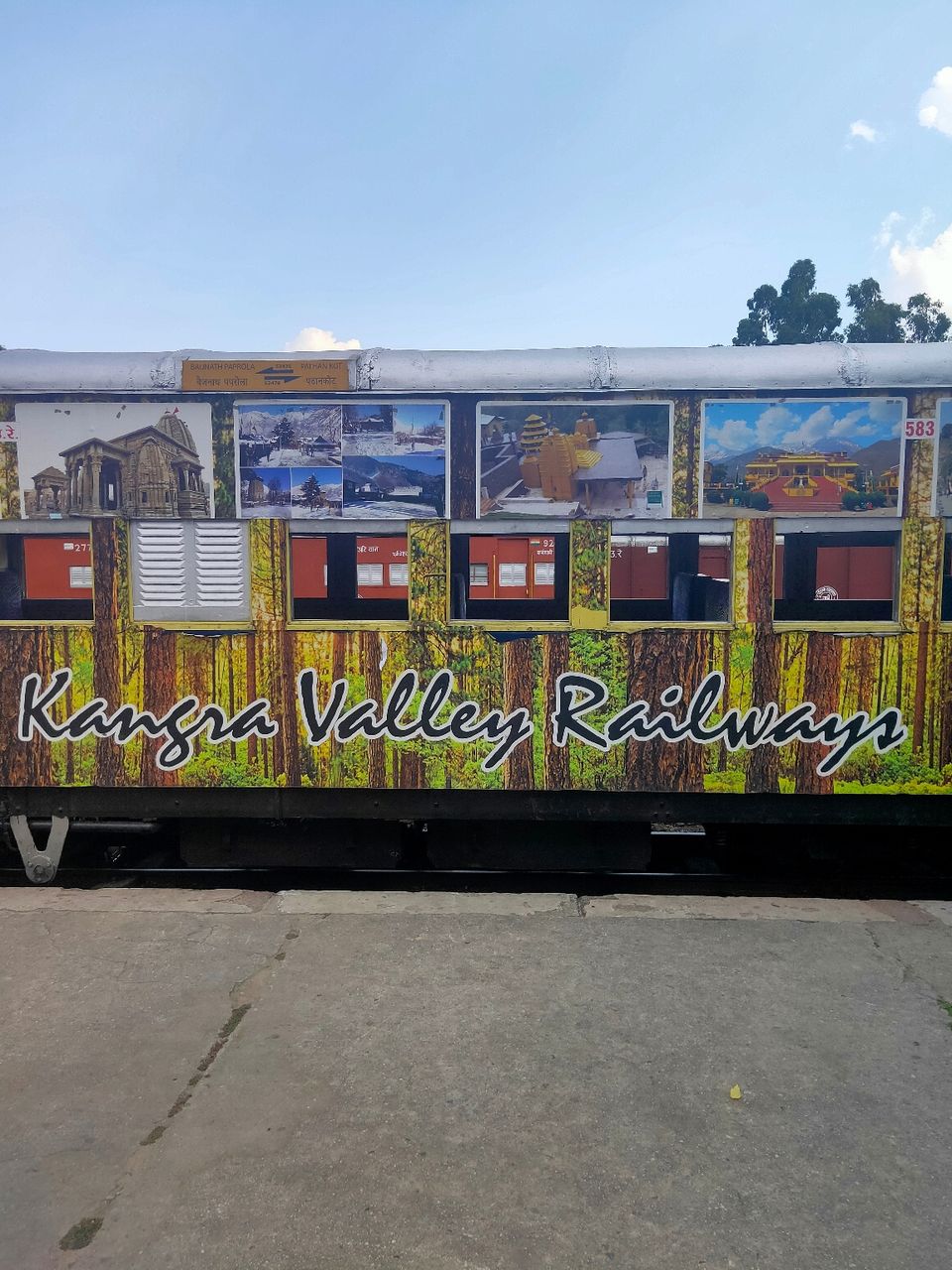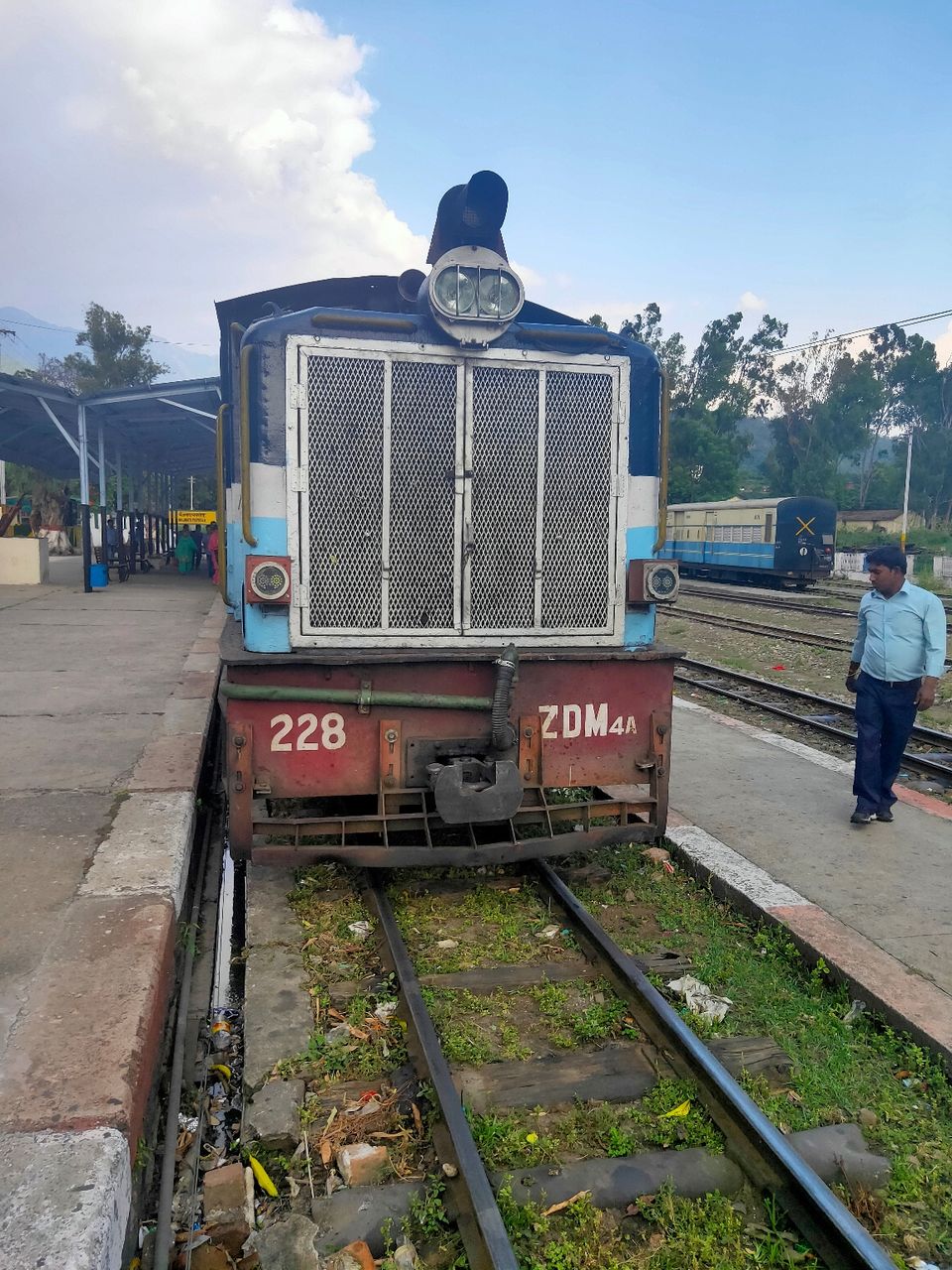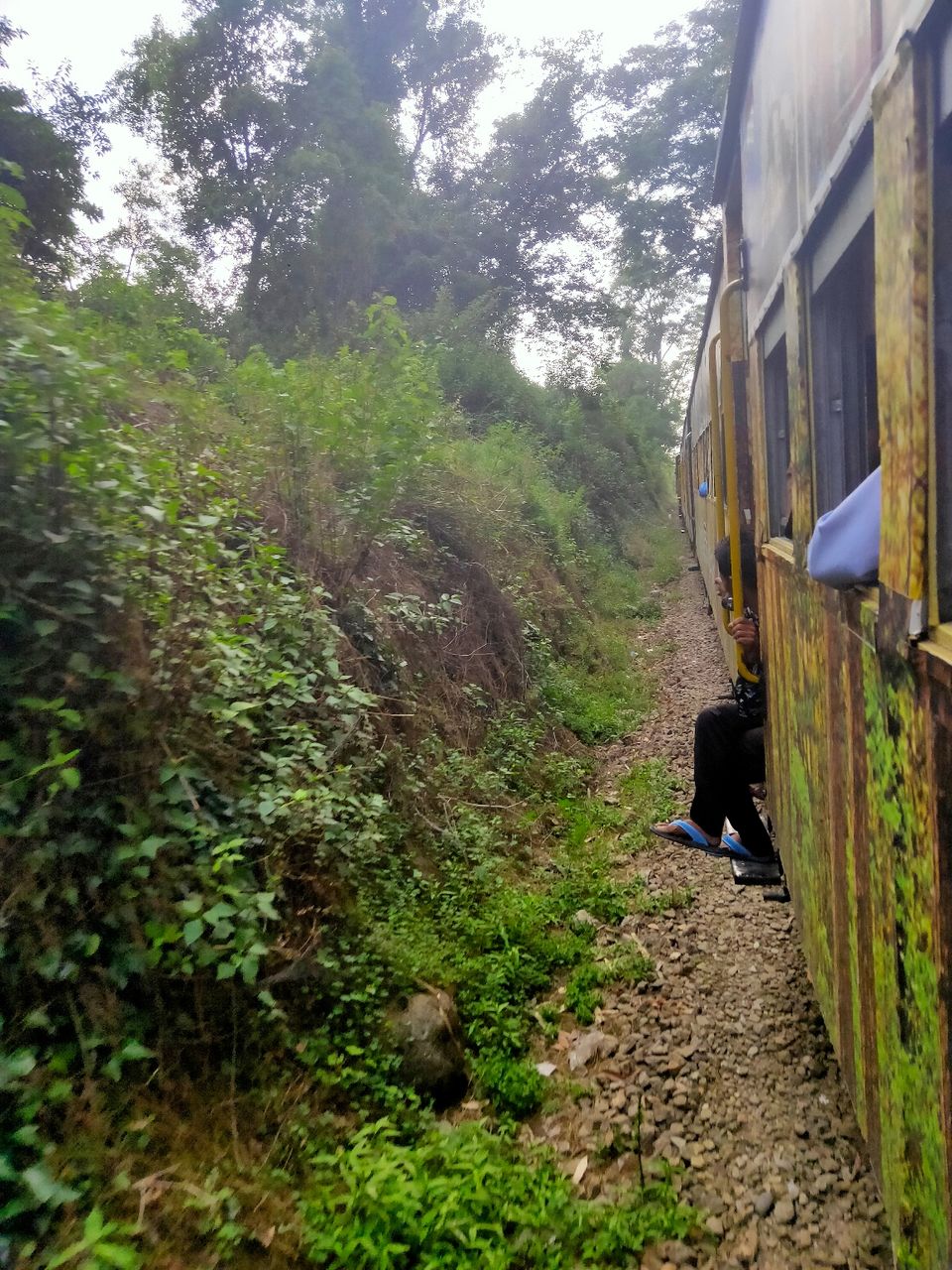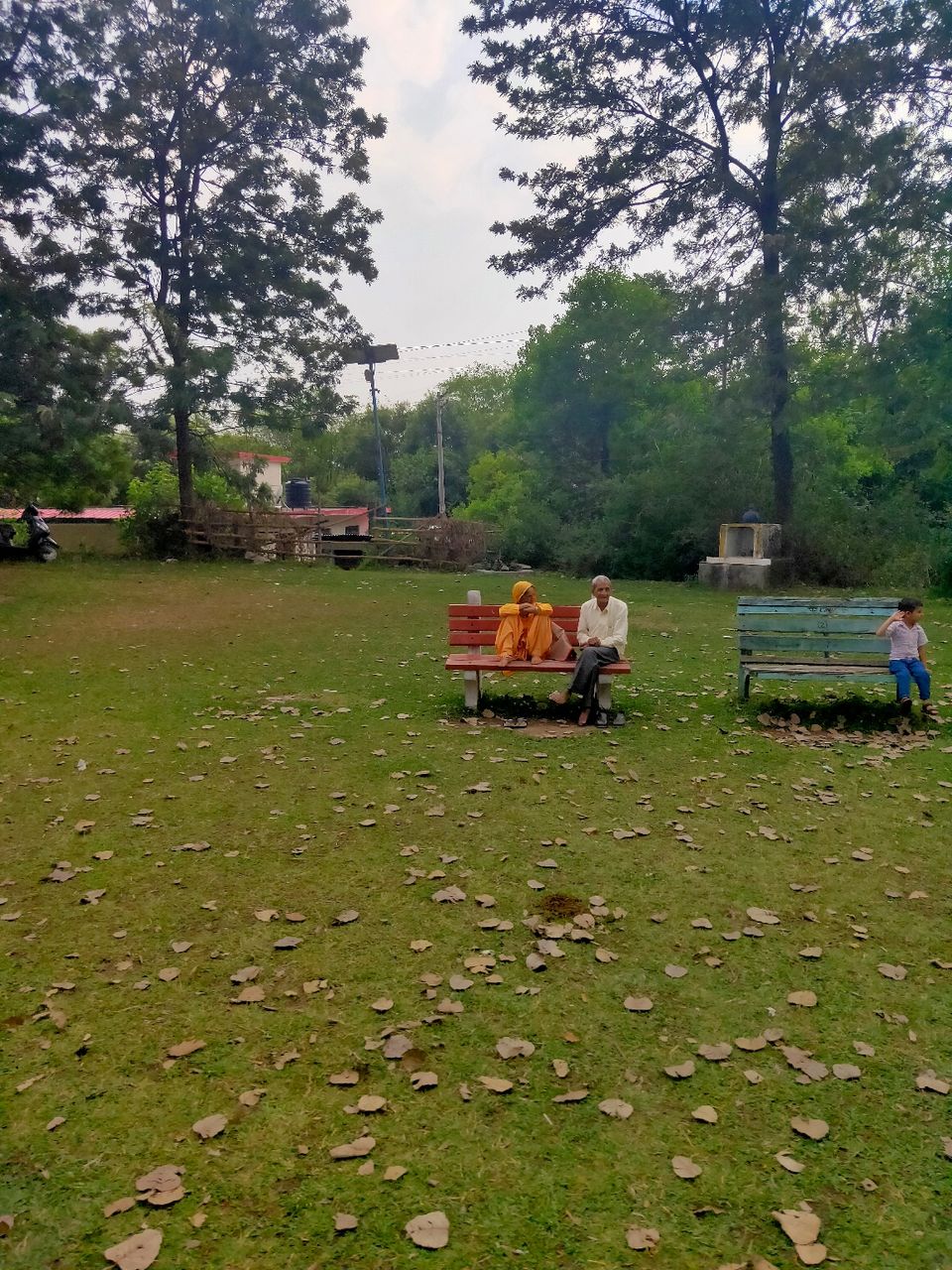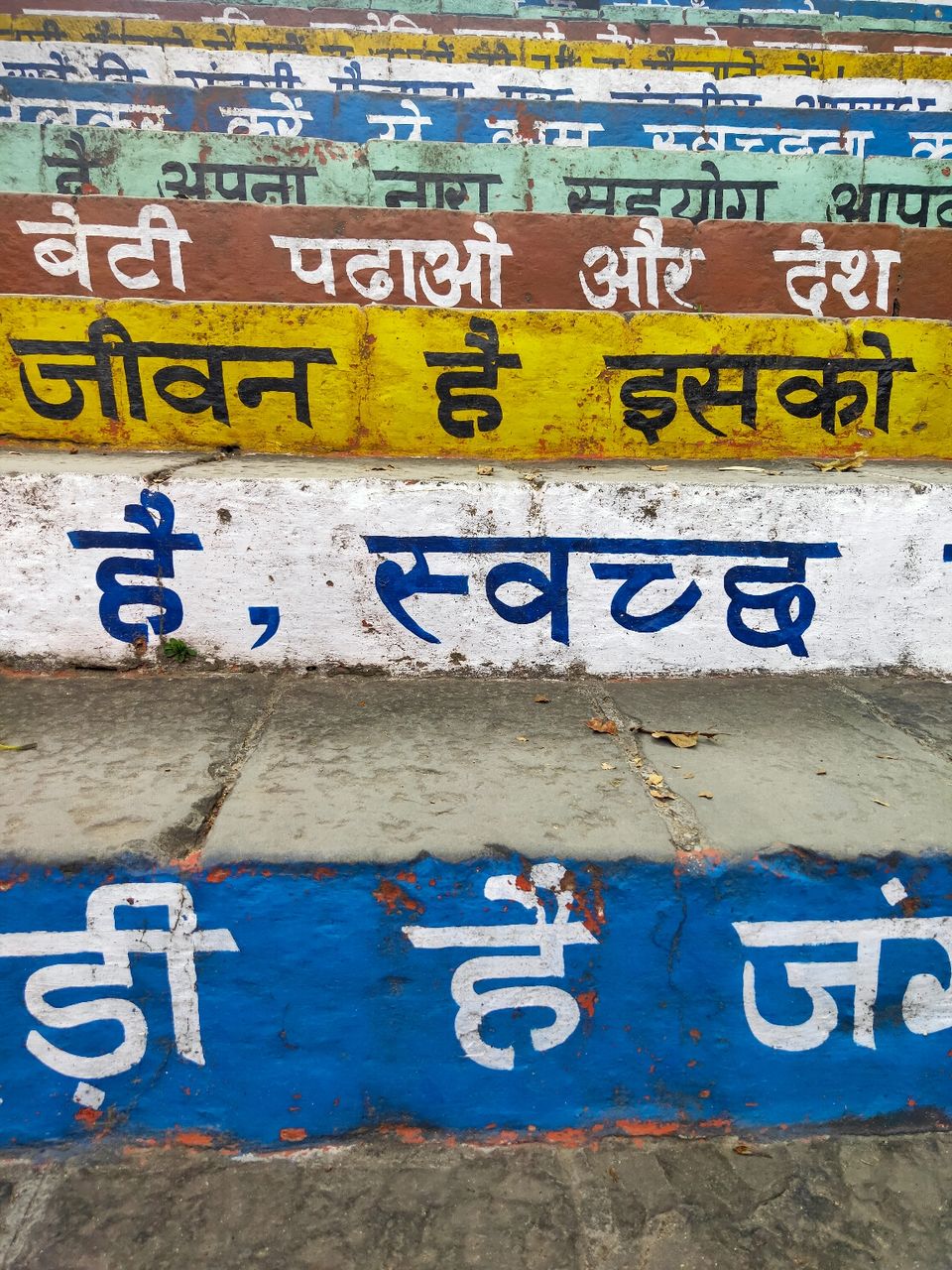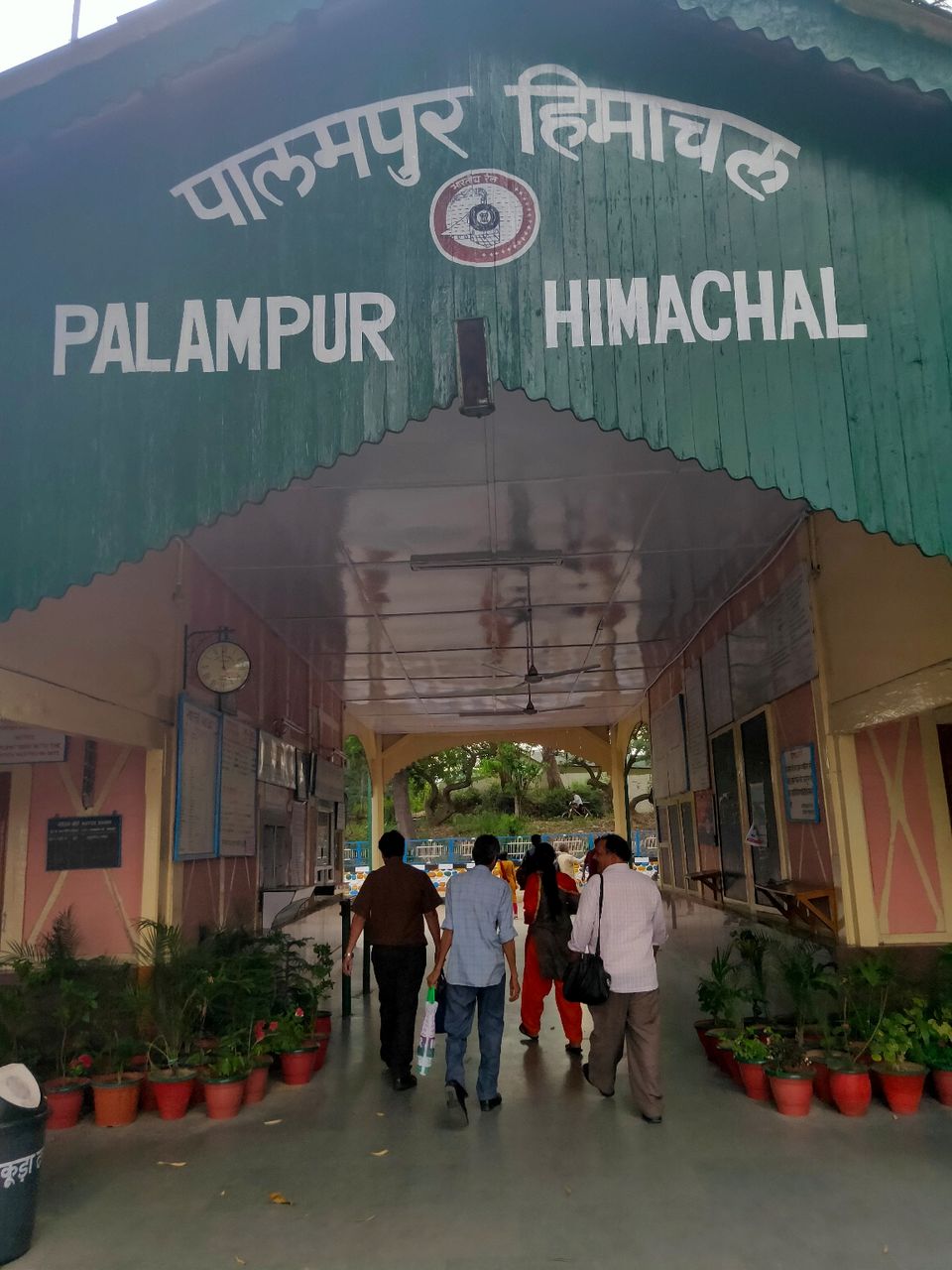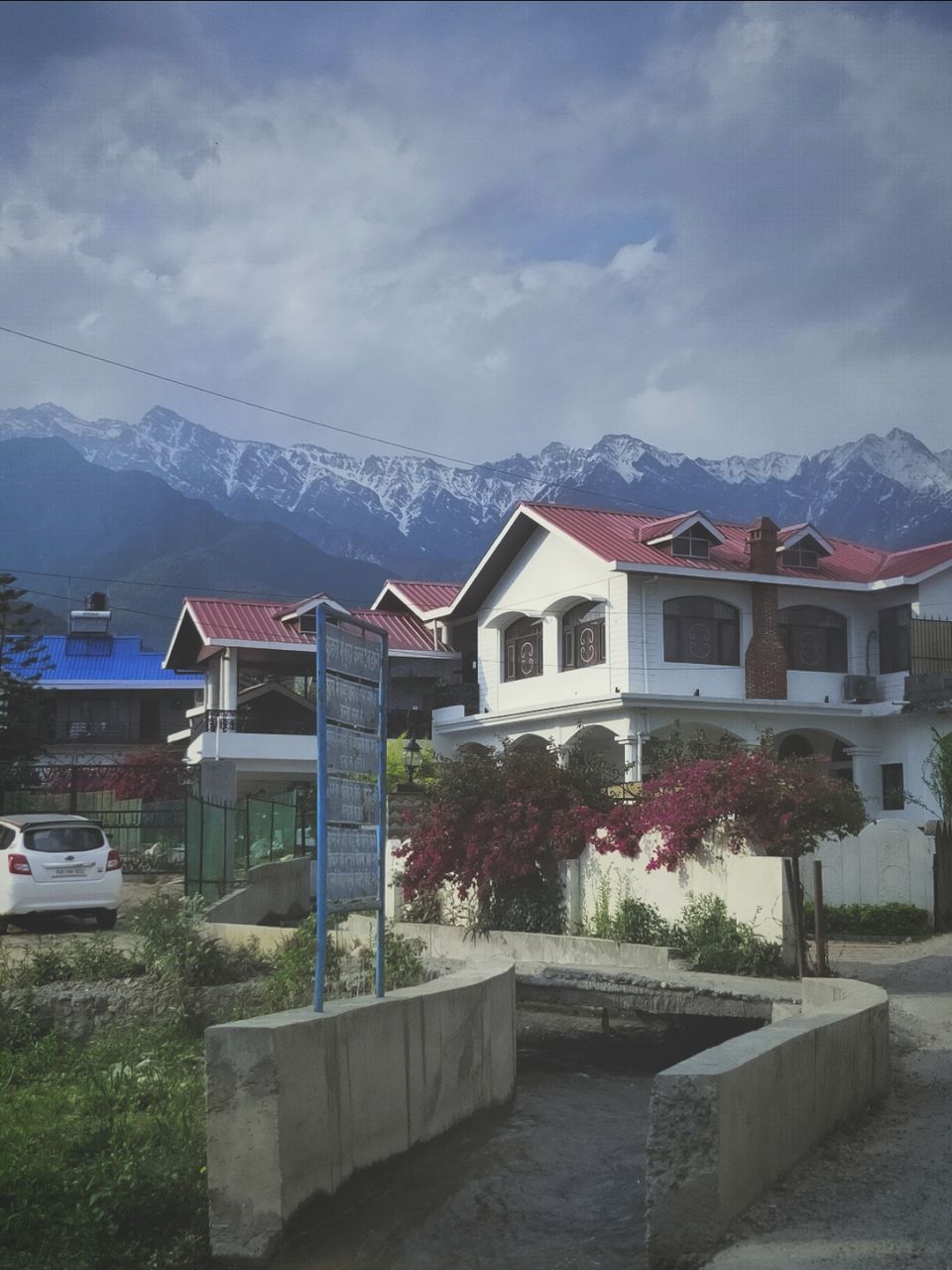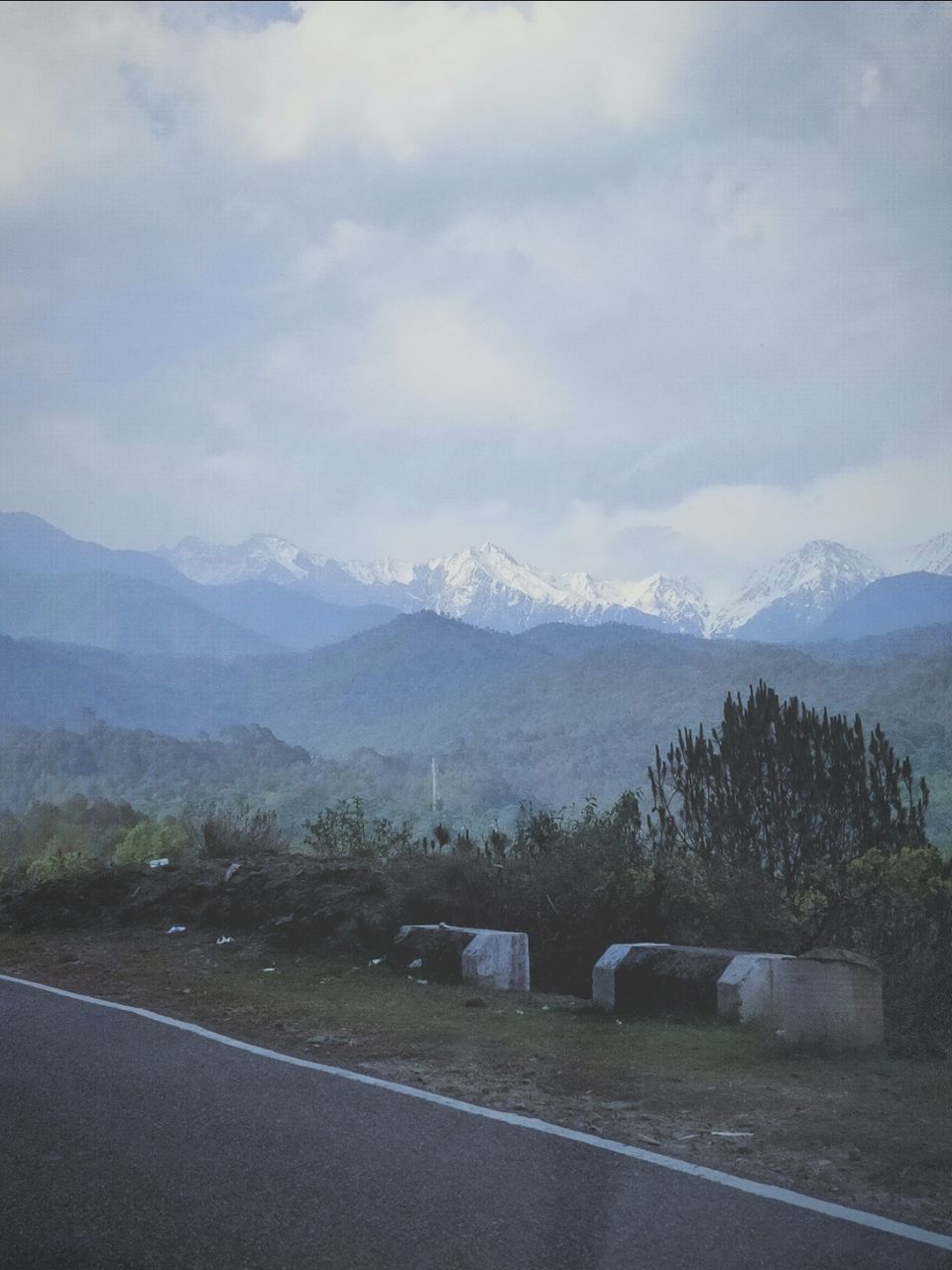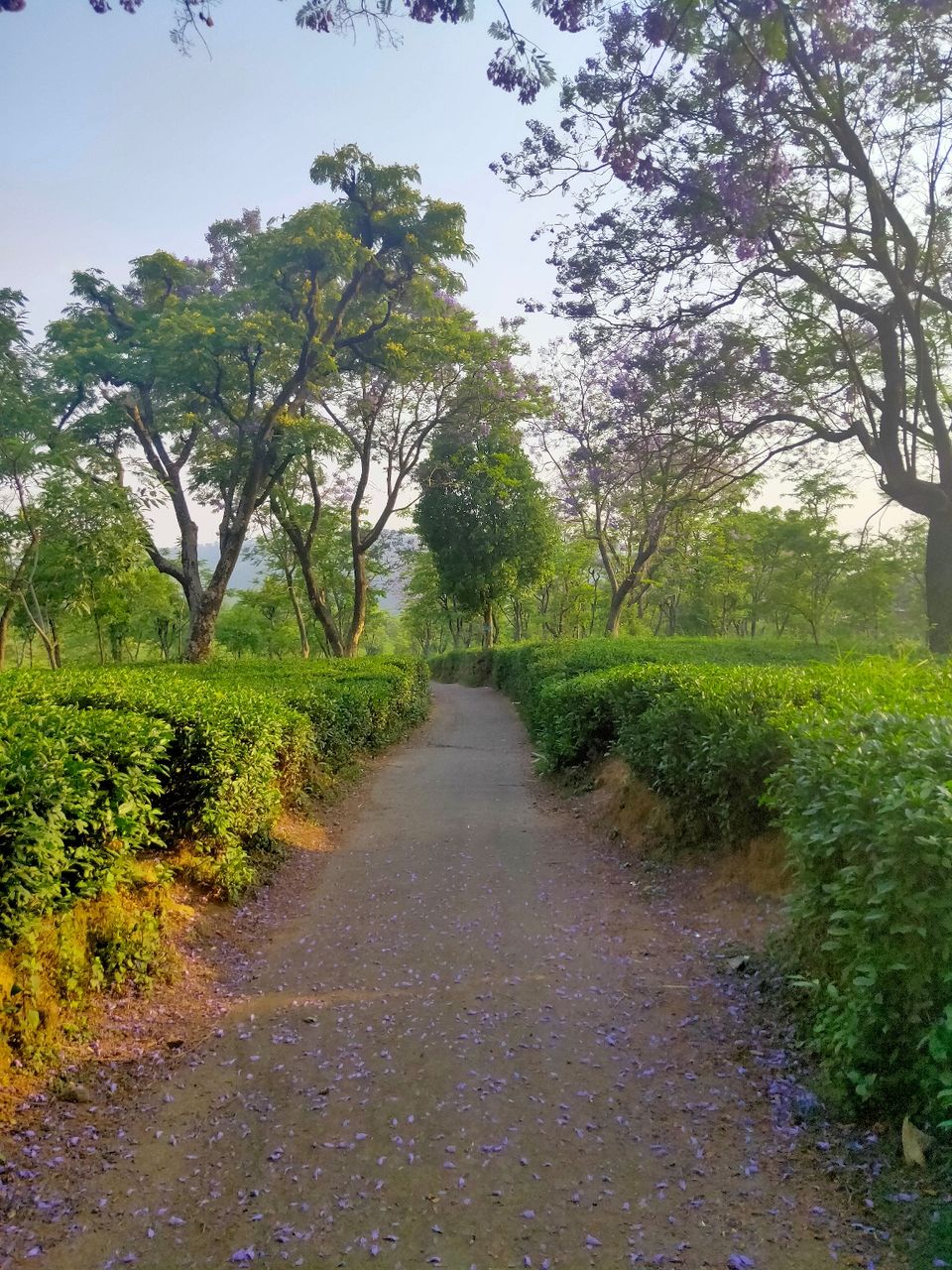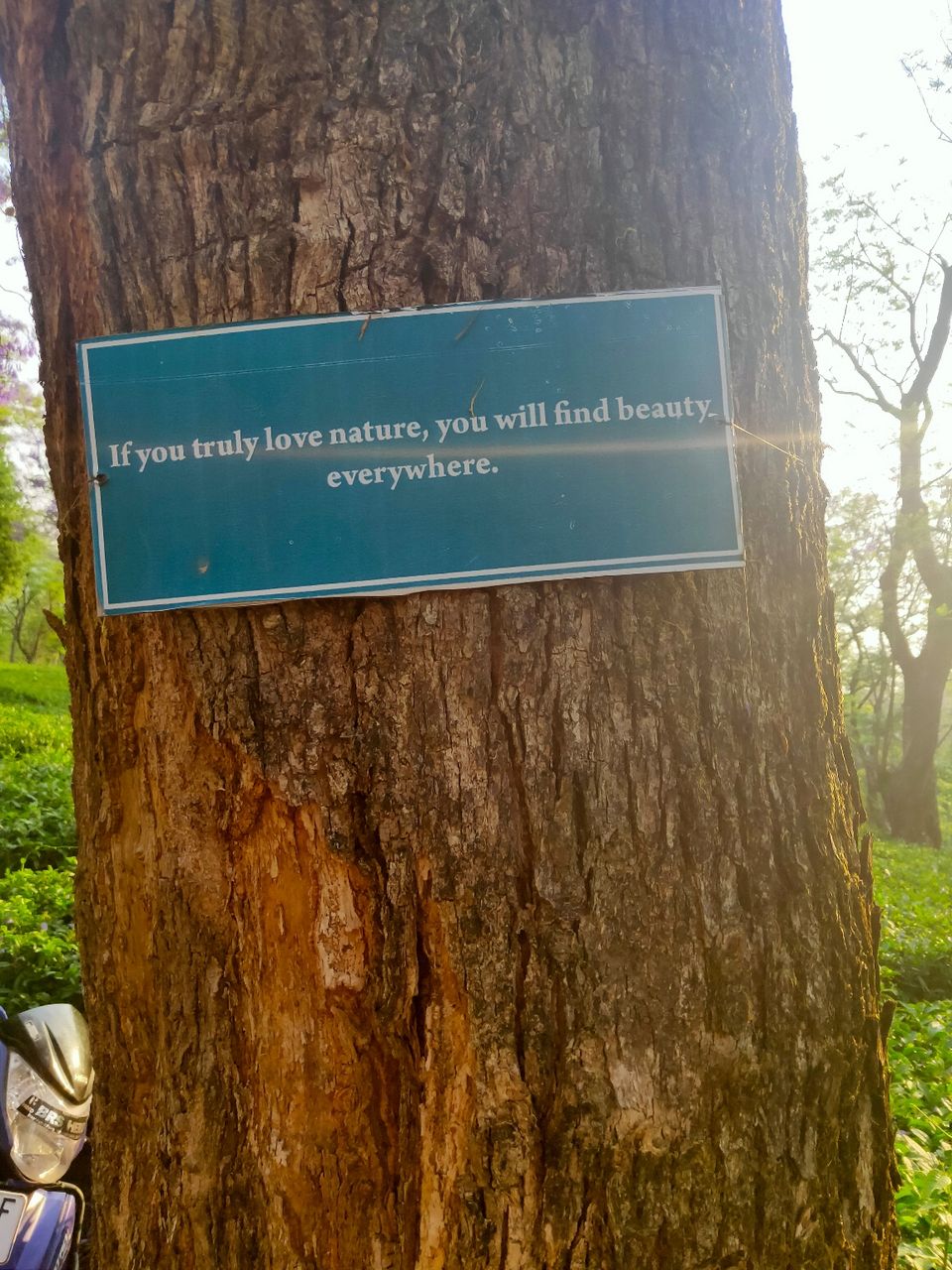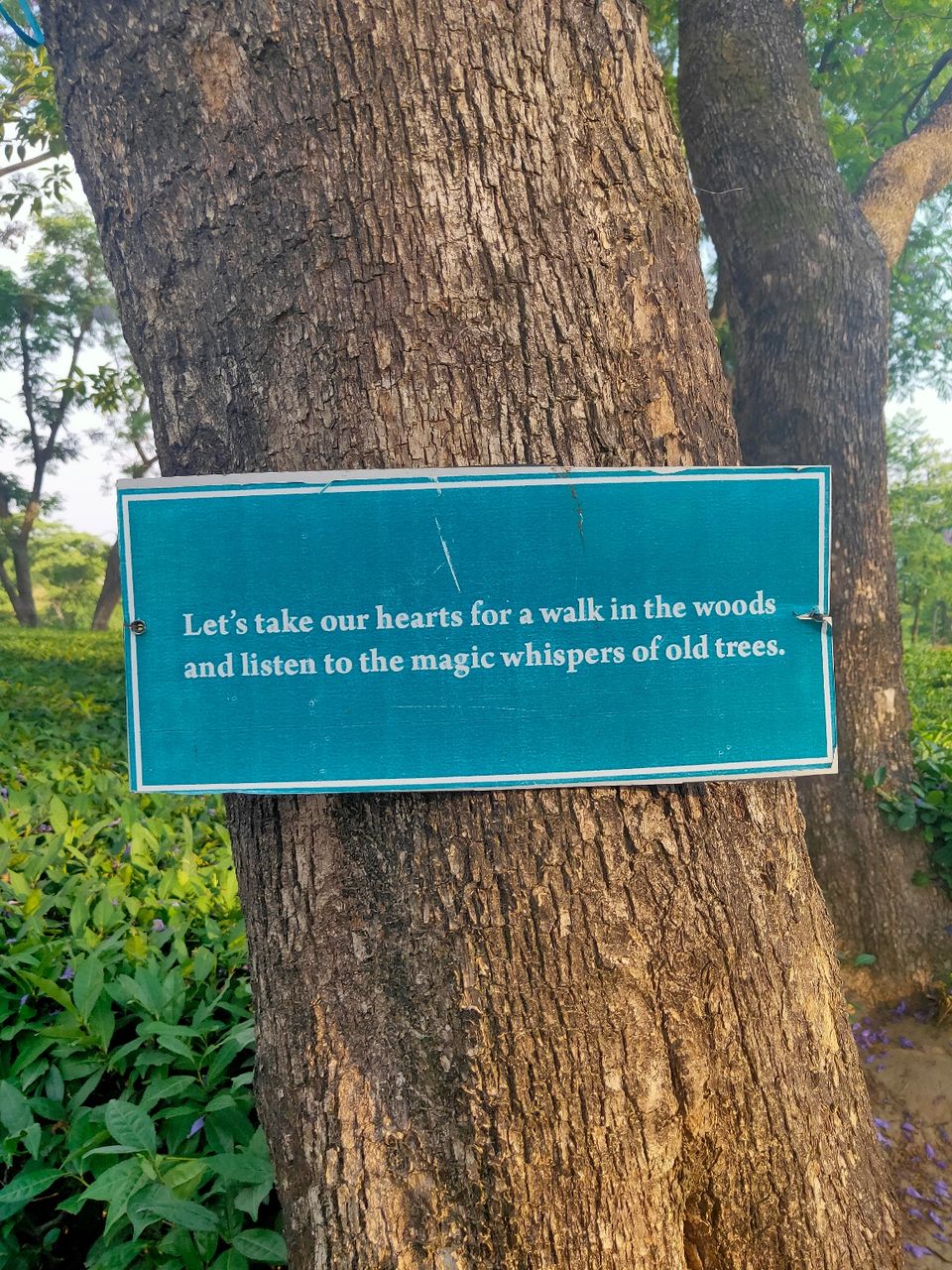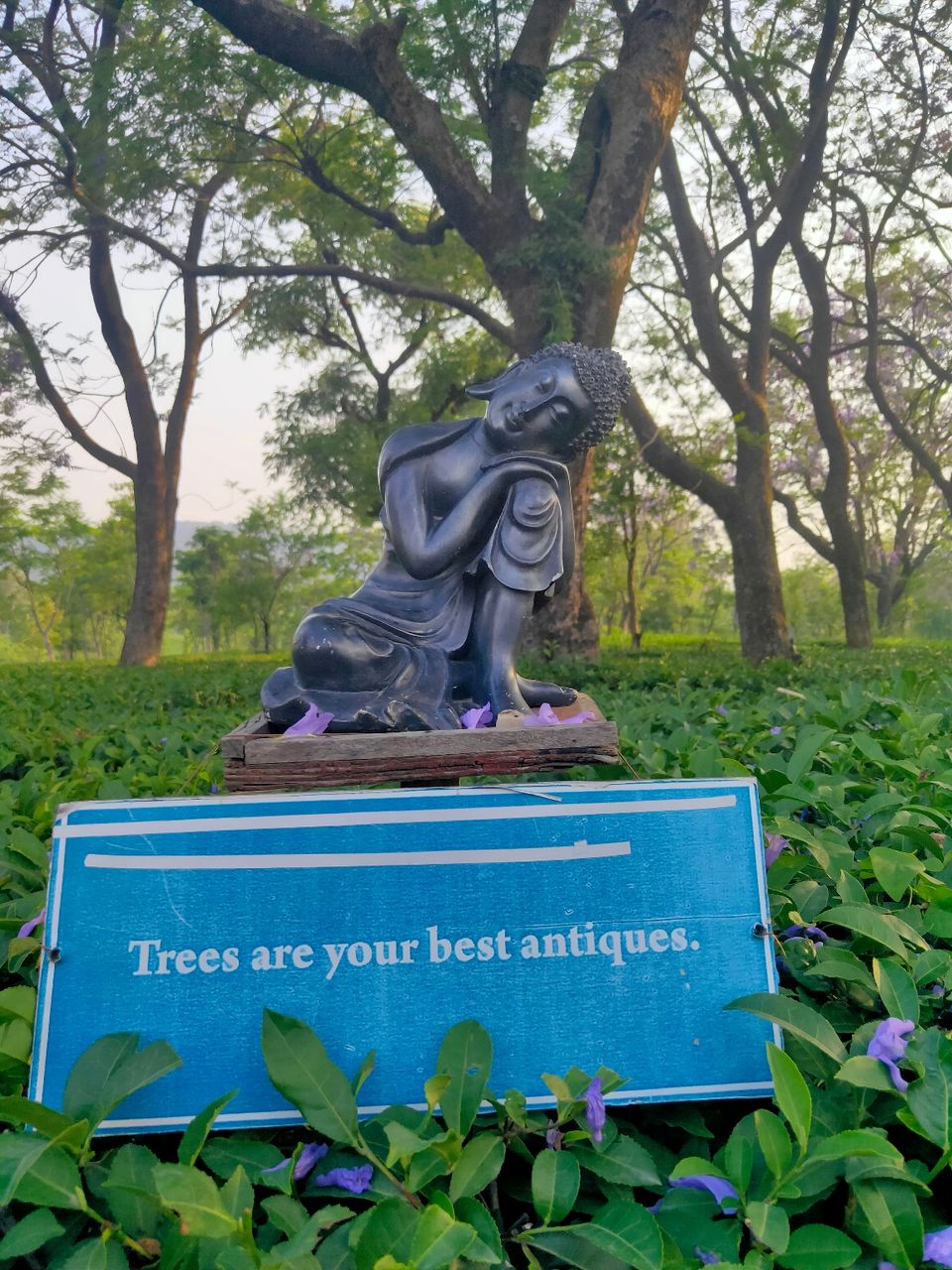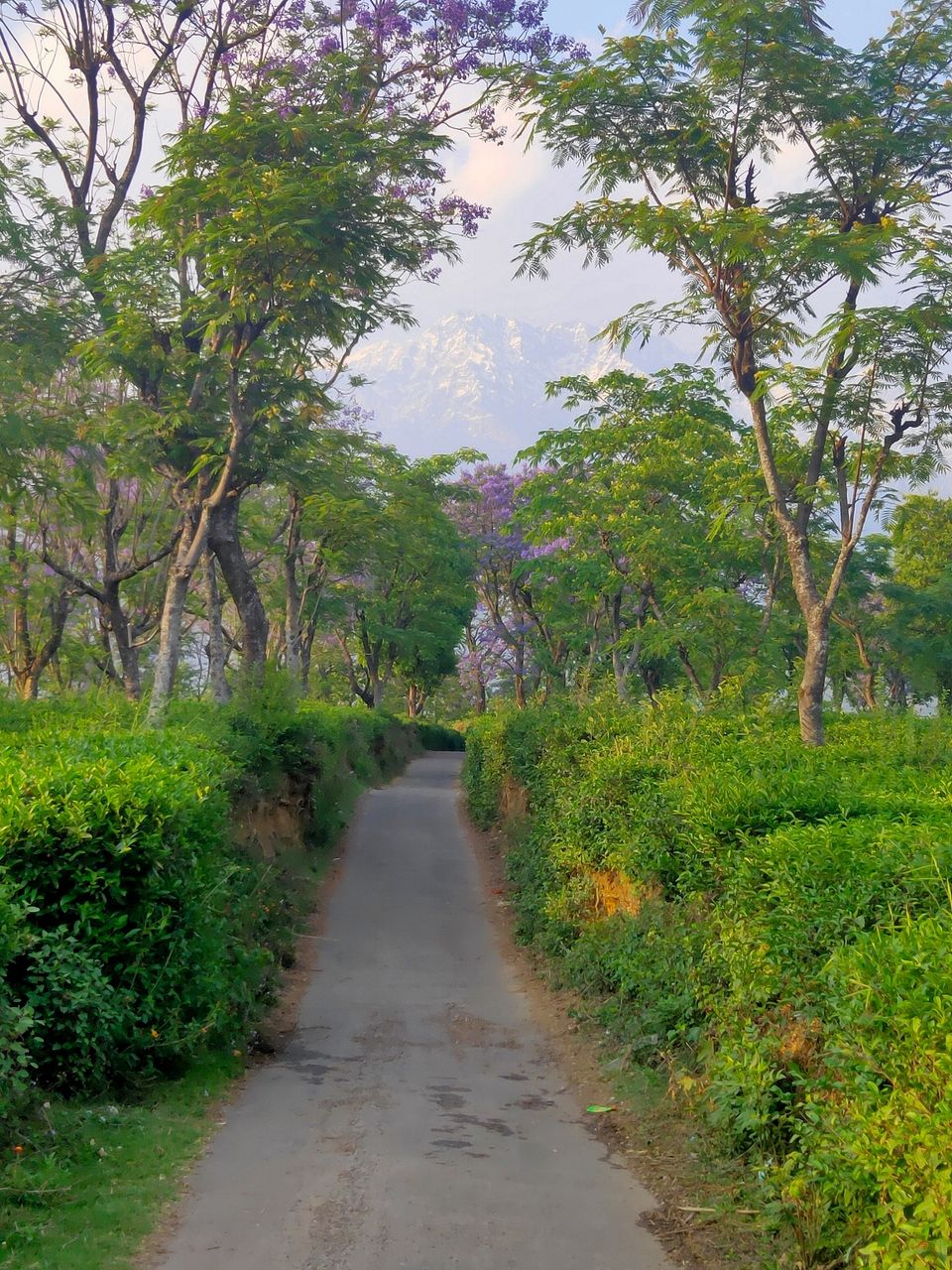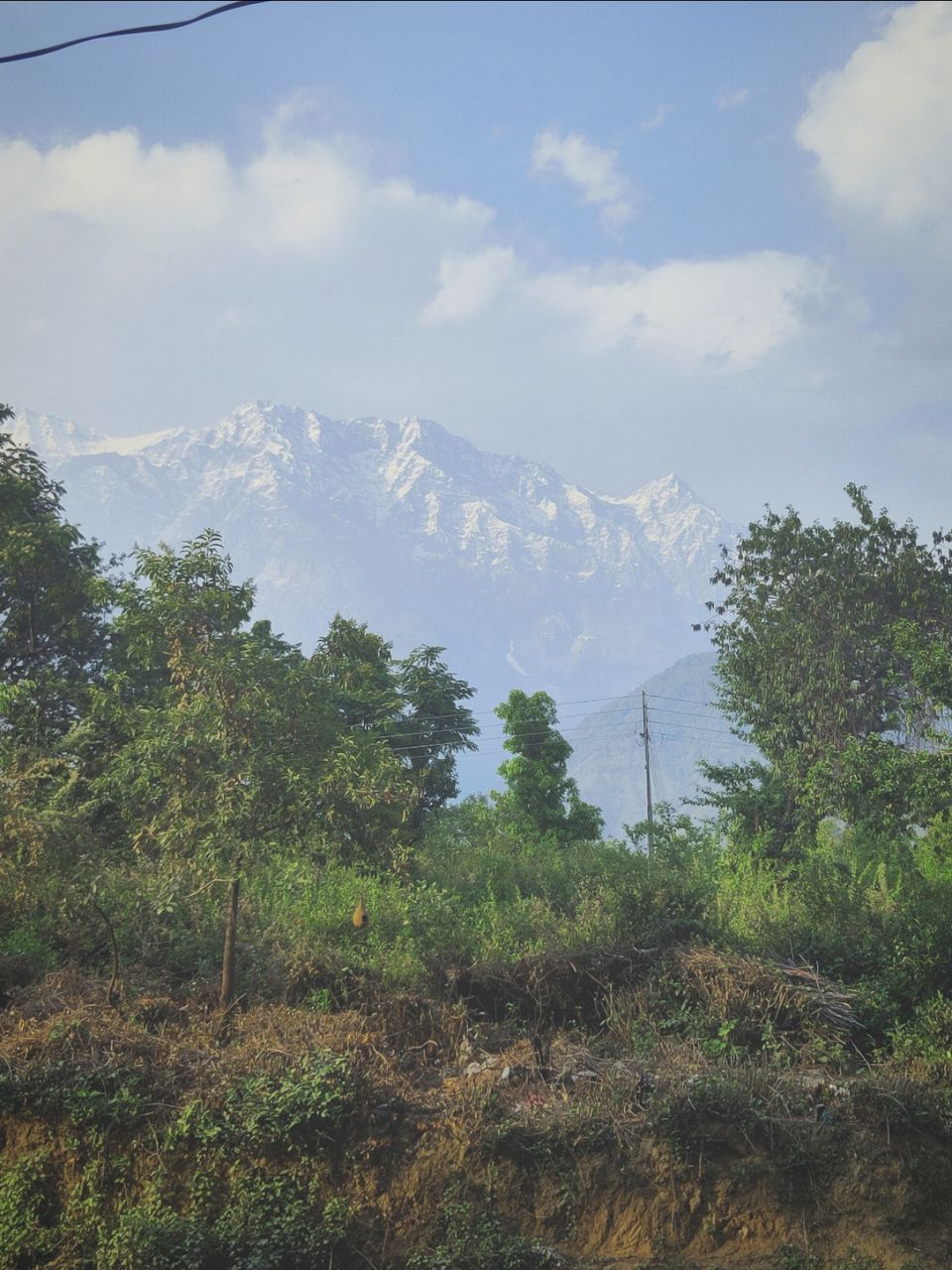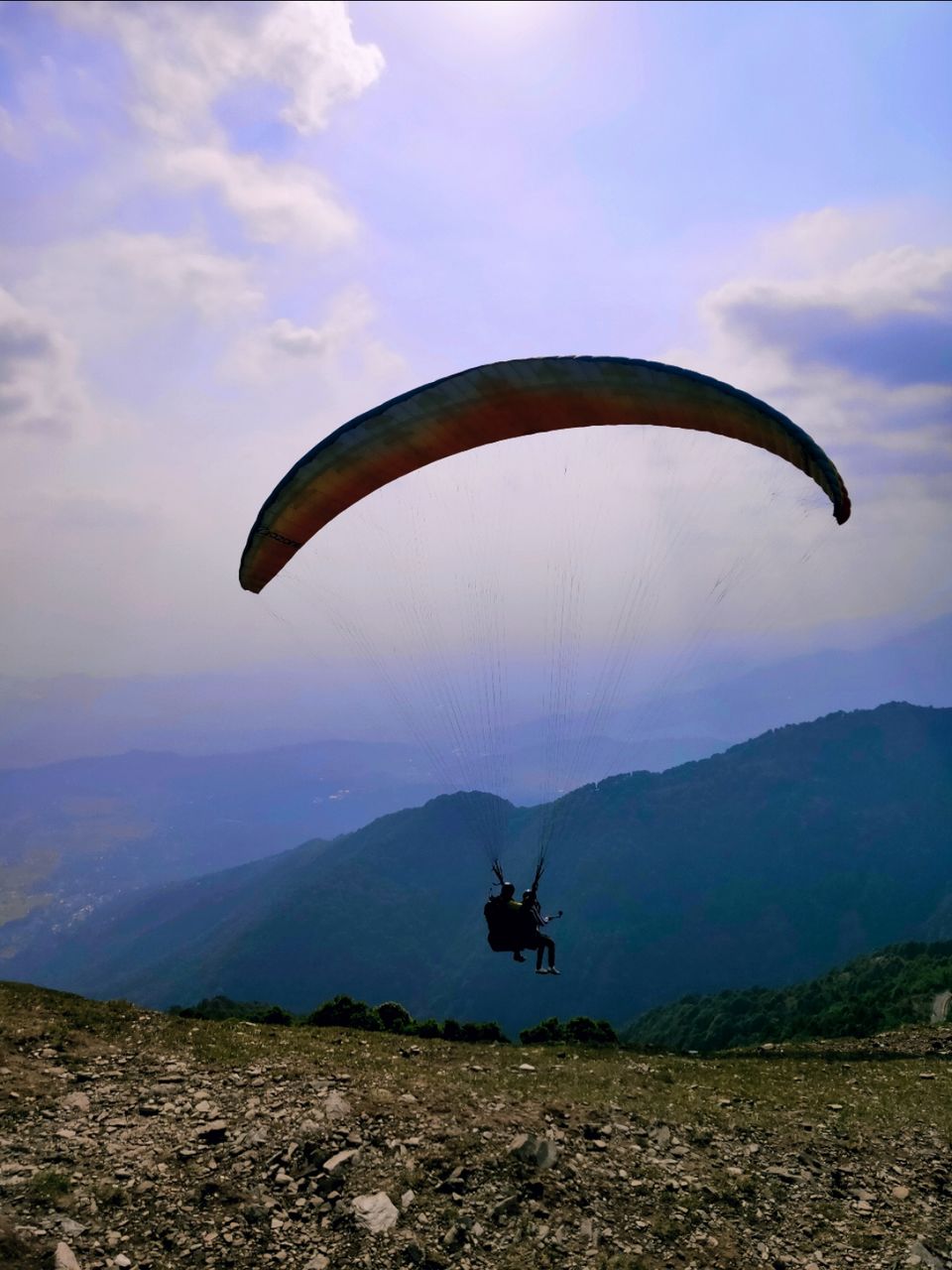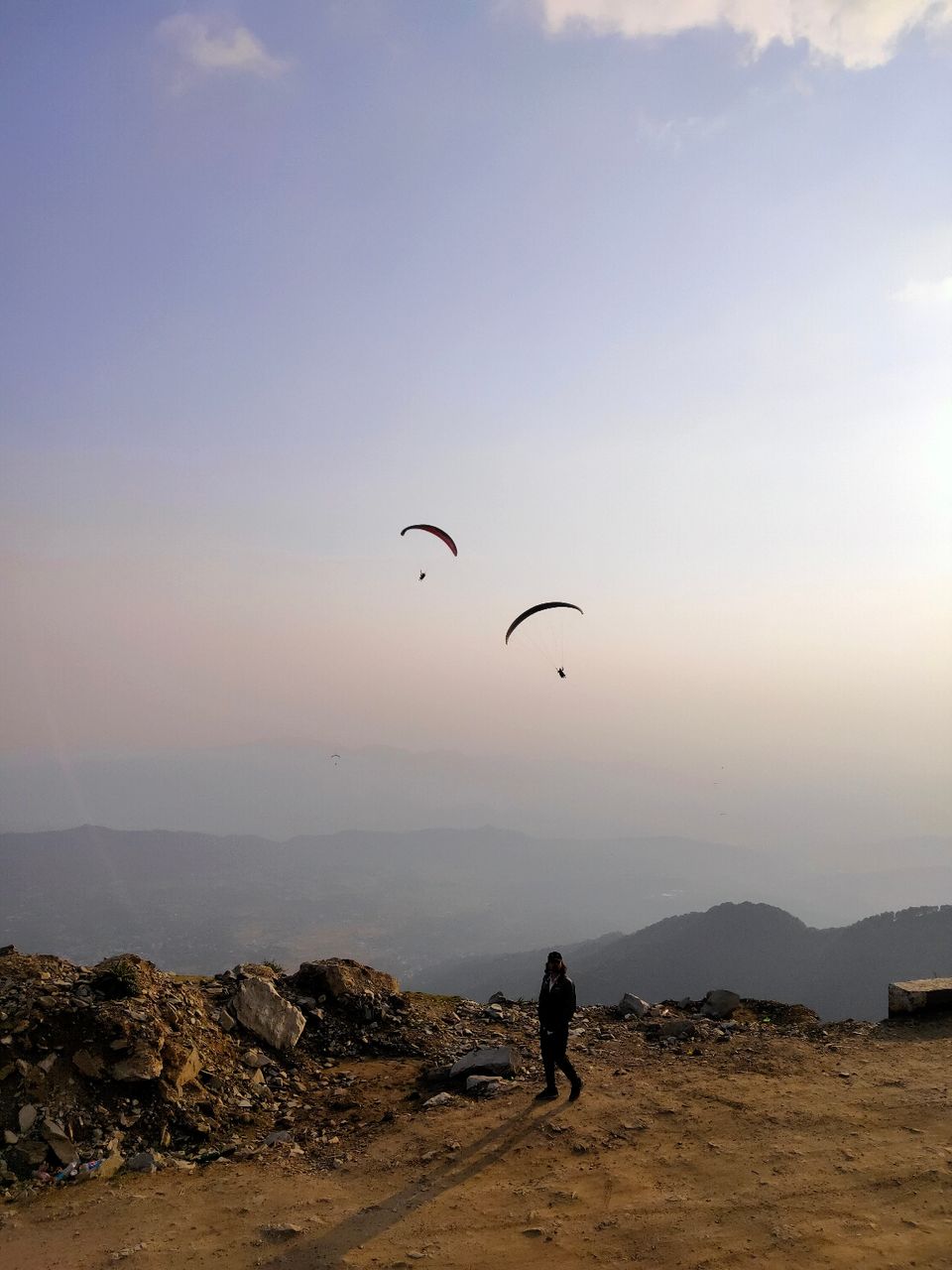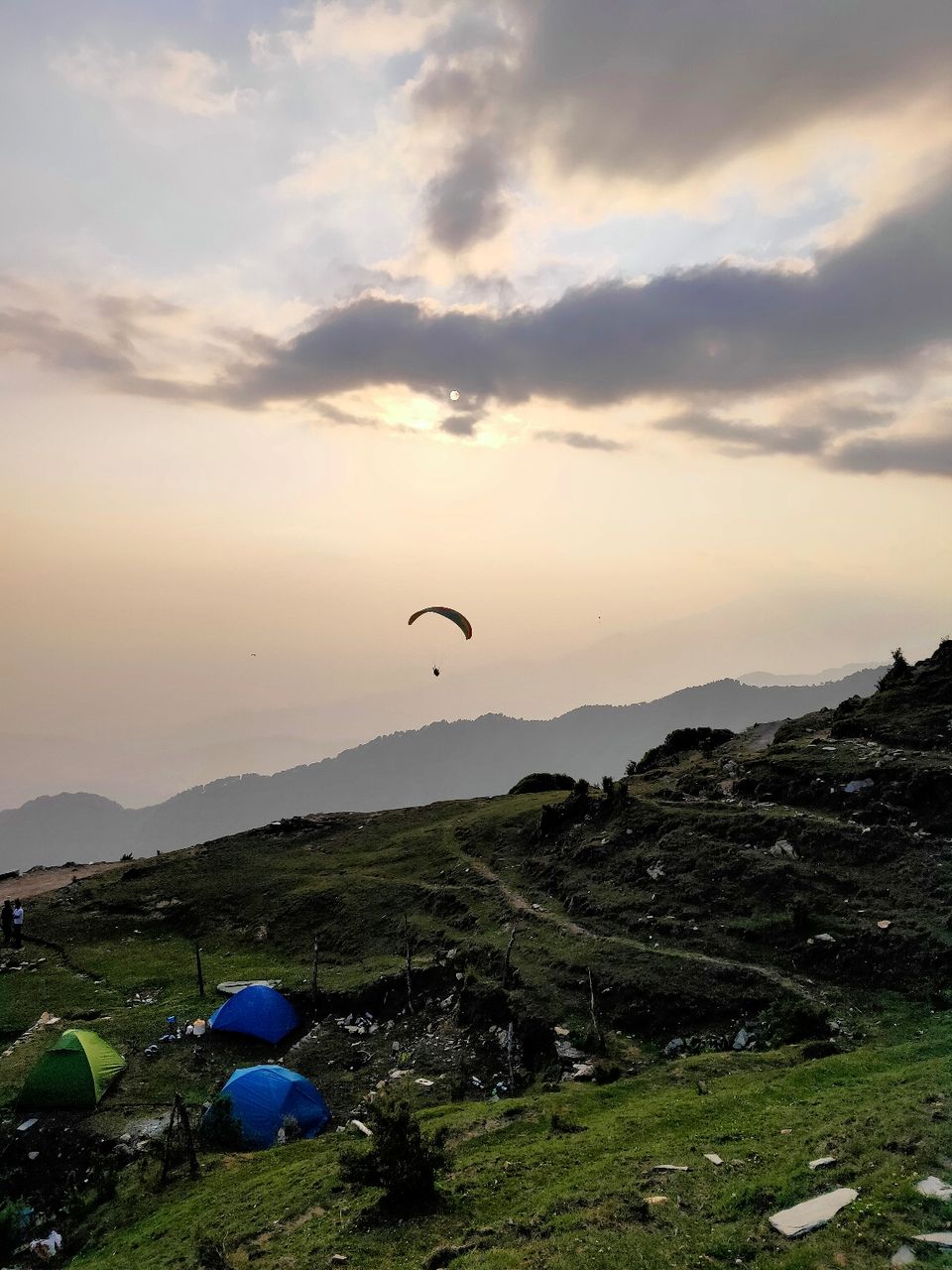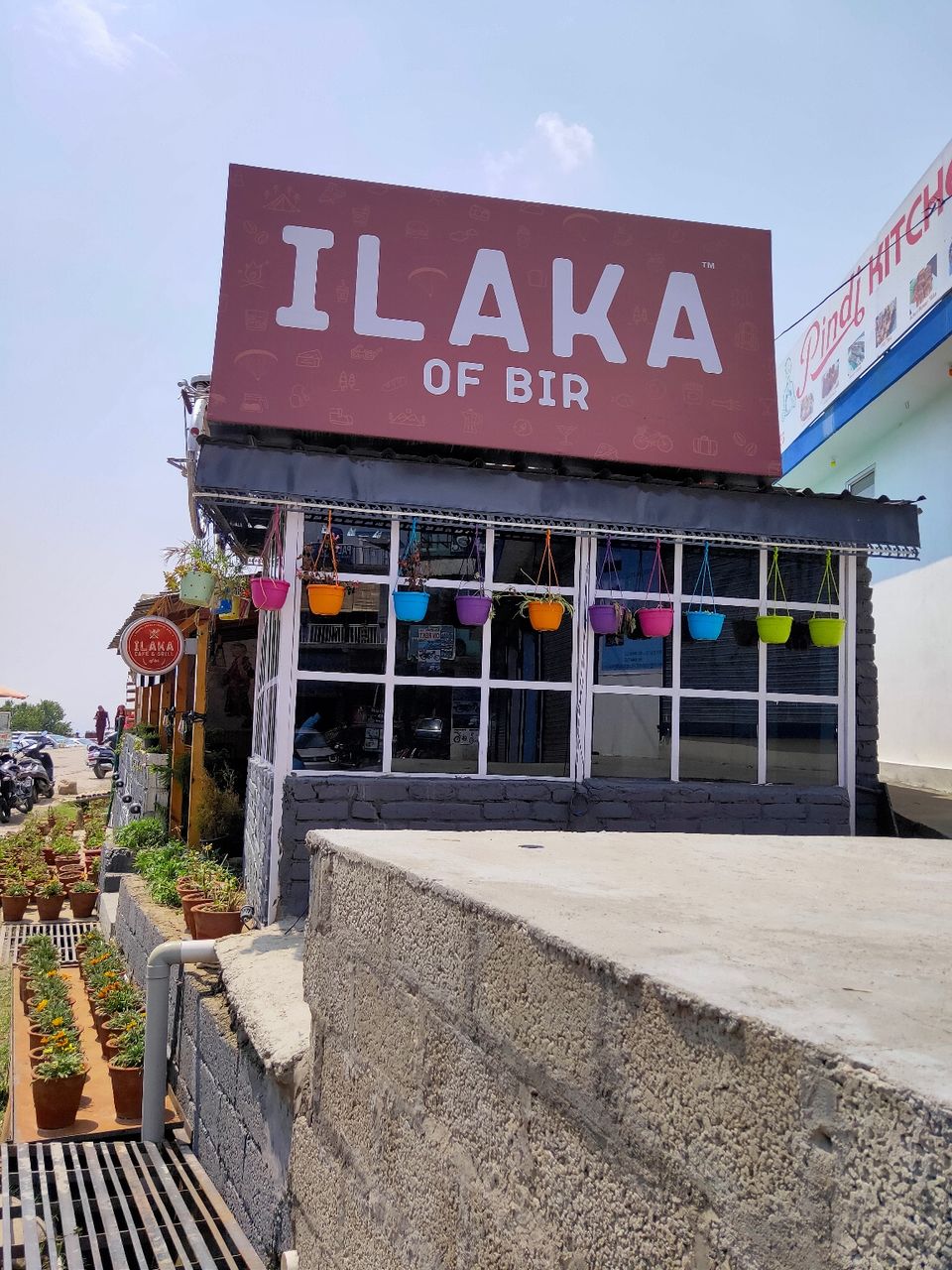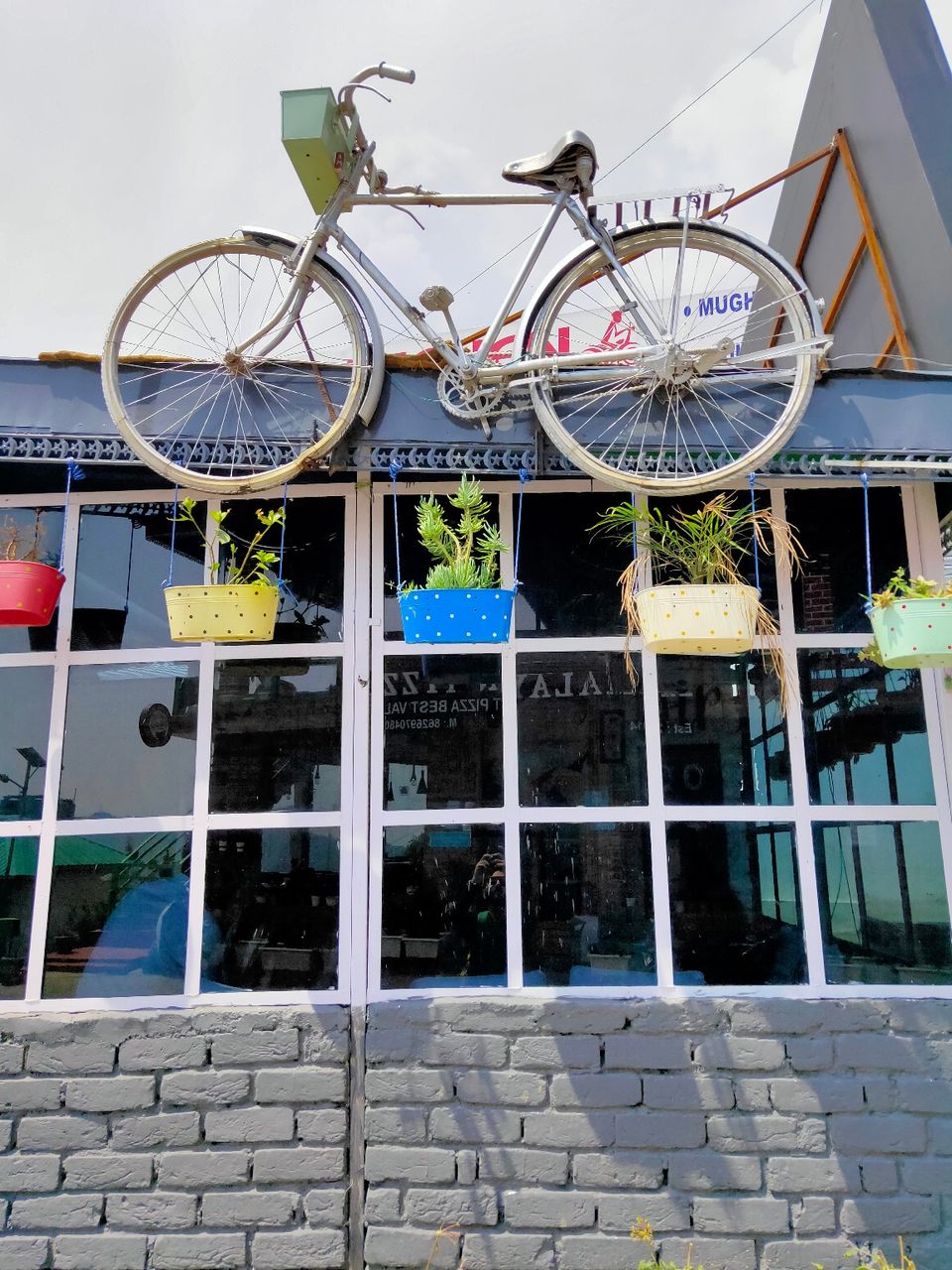 As the name suggest Alt Life it is a perfect getaway for the new she's Traveller seeking peace yet wanting to explore and be open to meeting new people. It is perfectly located to do everything in aad around Bhagsu market and Upper Dharamkot where all the action is at in terms of cafes, restaurants and bars while it hosts majorly Israelis who dominate the place in terms of visitors. A lot of people seeking clarity, wanting more out of life usually come to Dharamkot where you have Tushita that hosts regular meditating classes without a charge at their centre every morning at 9am. It is an experience one must consider.
My favorite places here were amongst The likes of The Old German Bakery, Trek & Dine and The Birdhouse Cakery and a must try anywhere is the Bhagsu cake for anyone who has a sweet tooth. It is out of the world.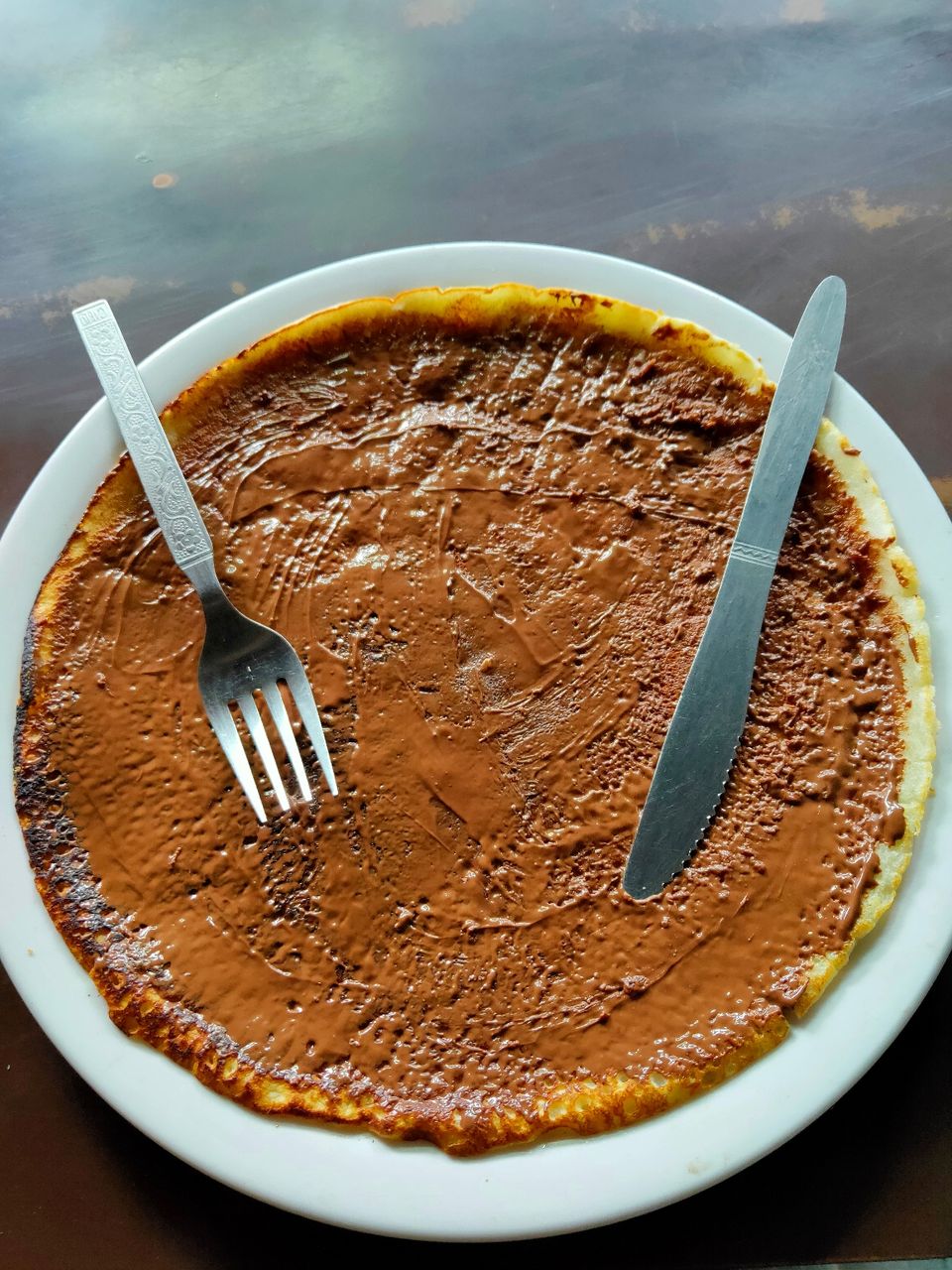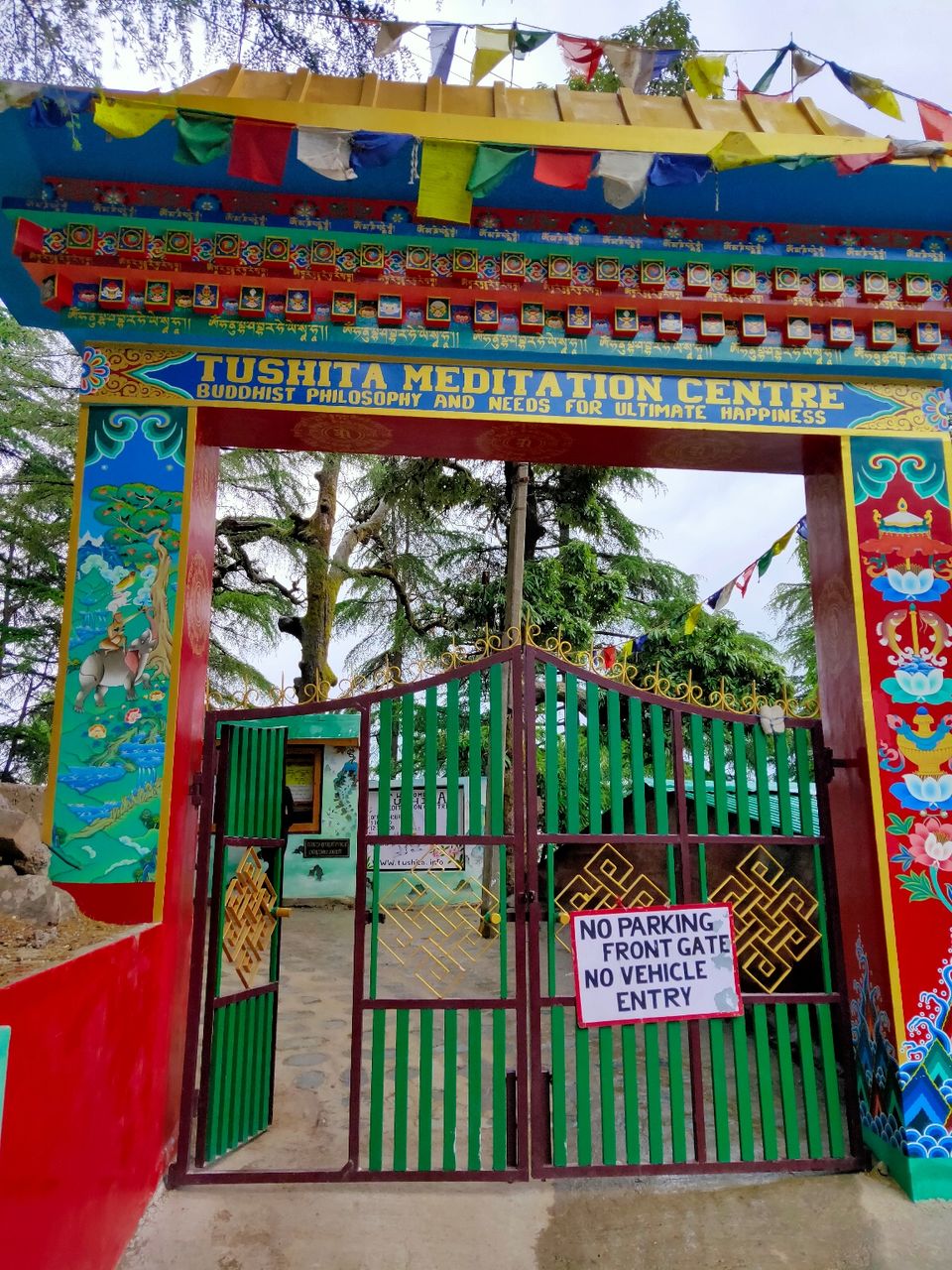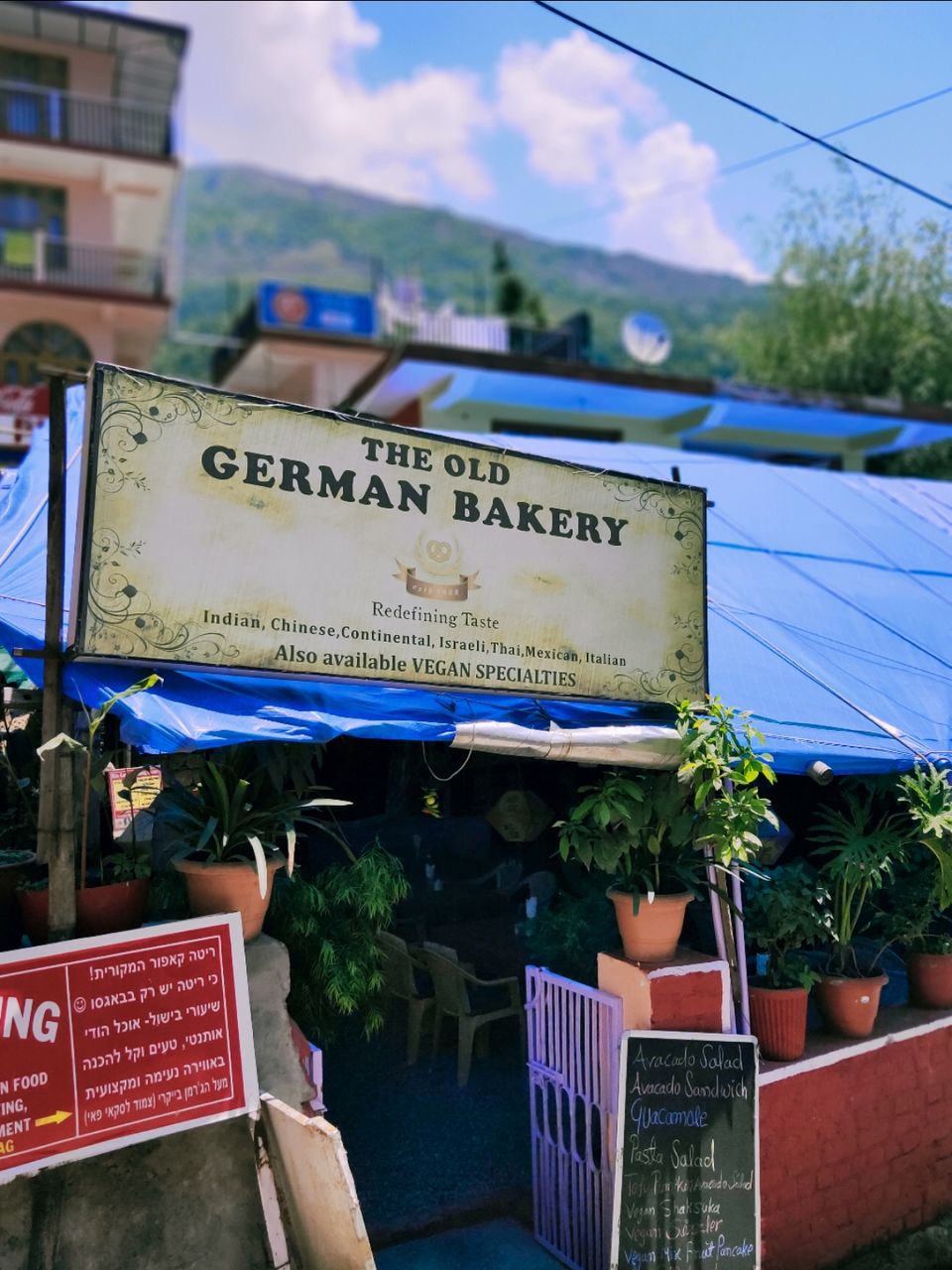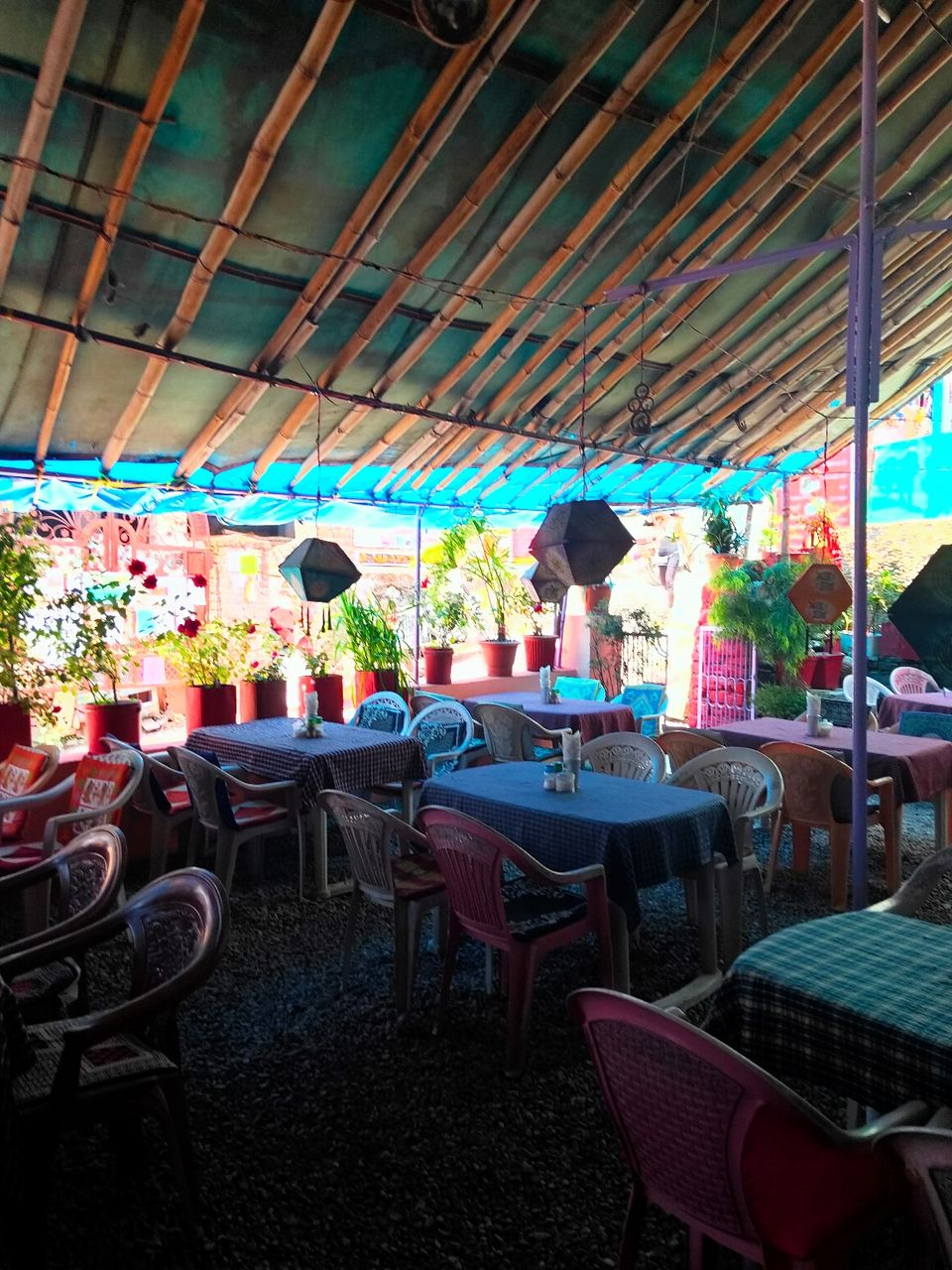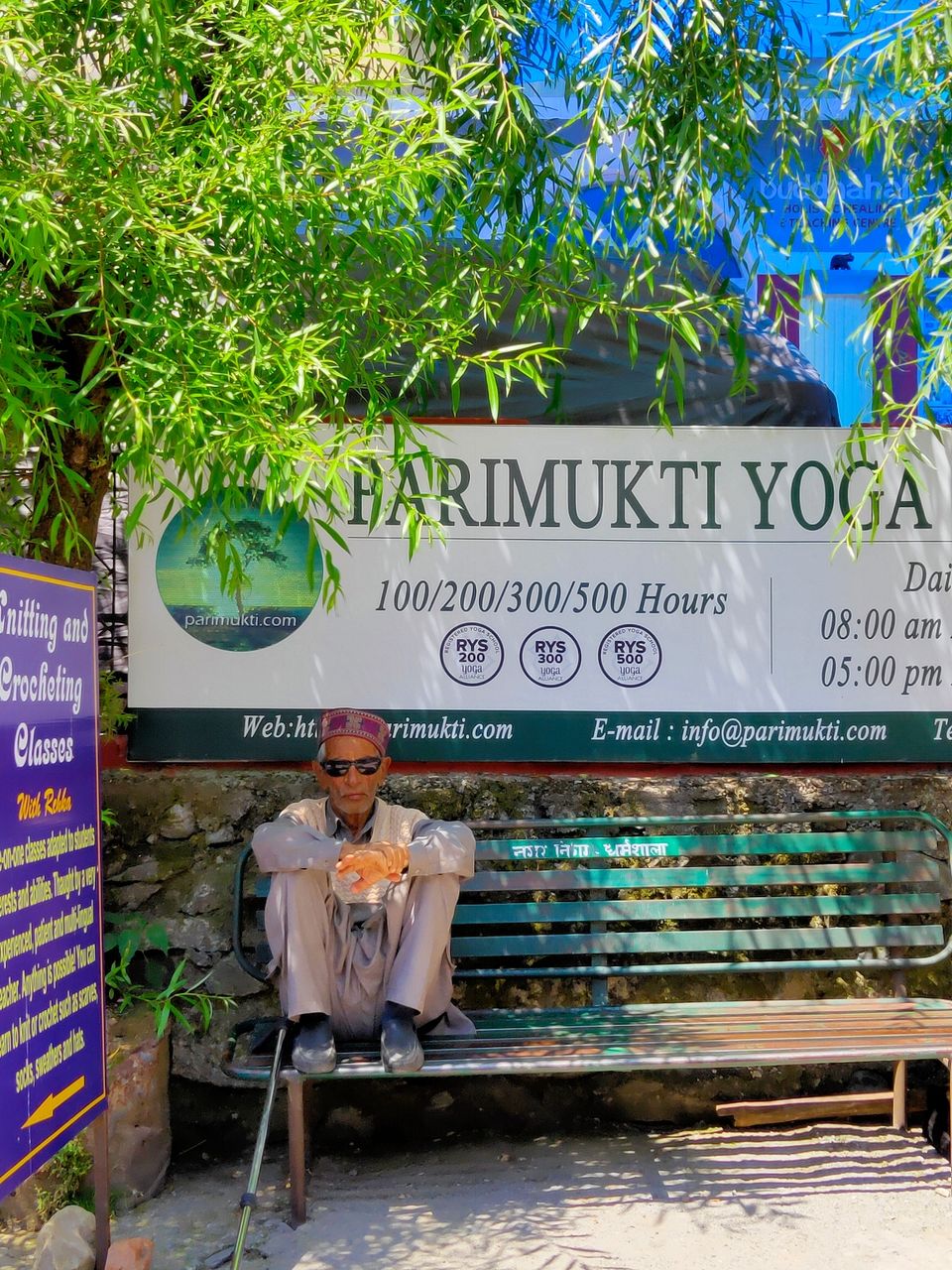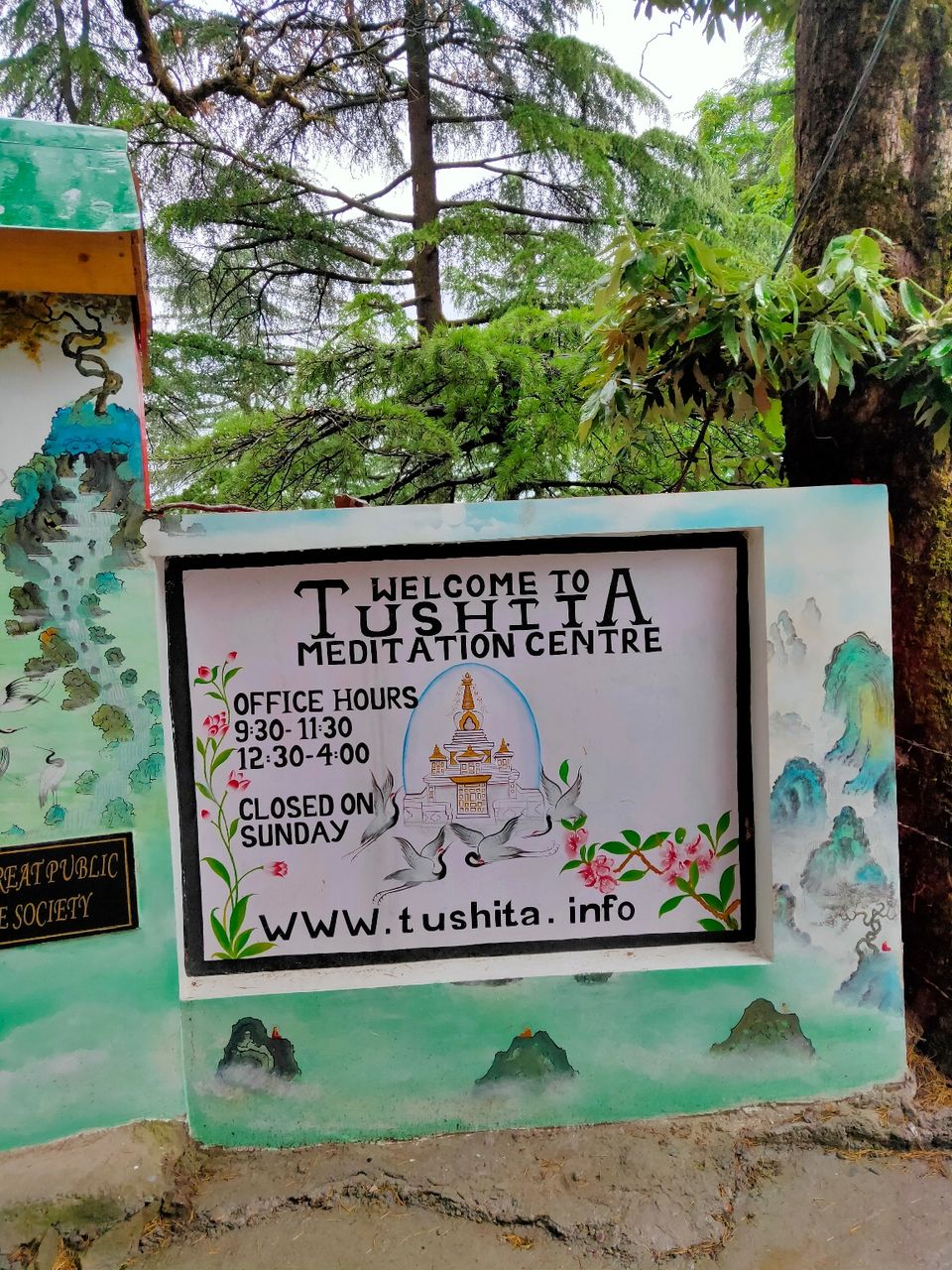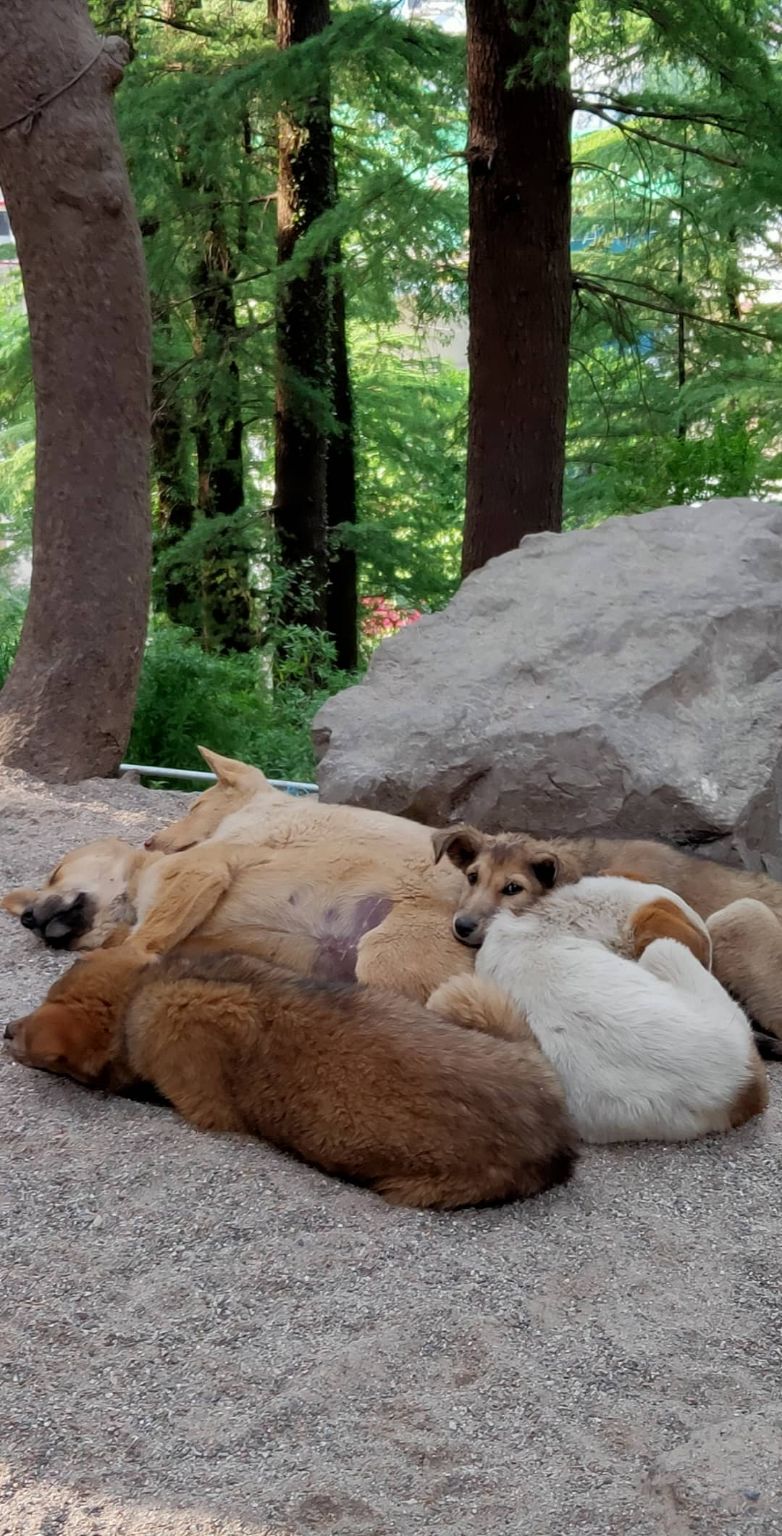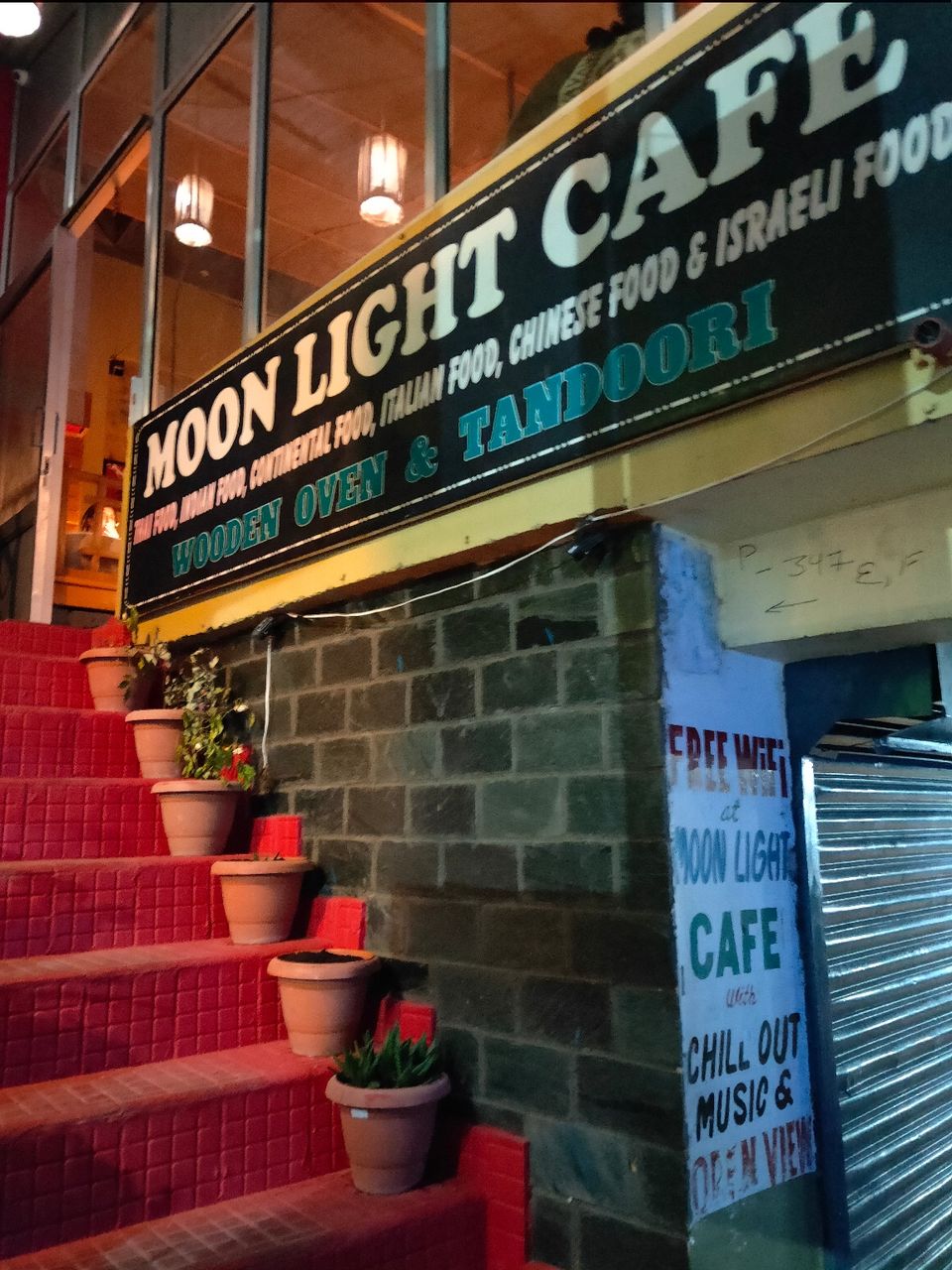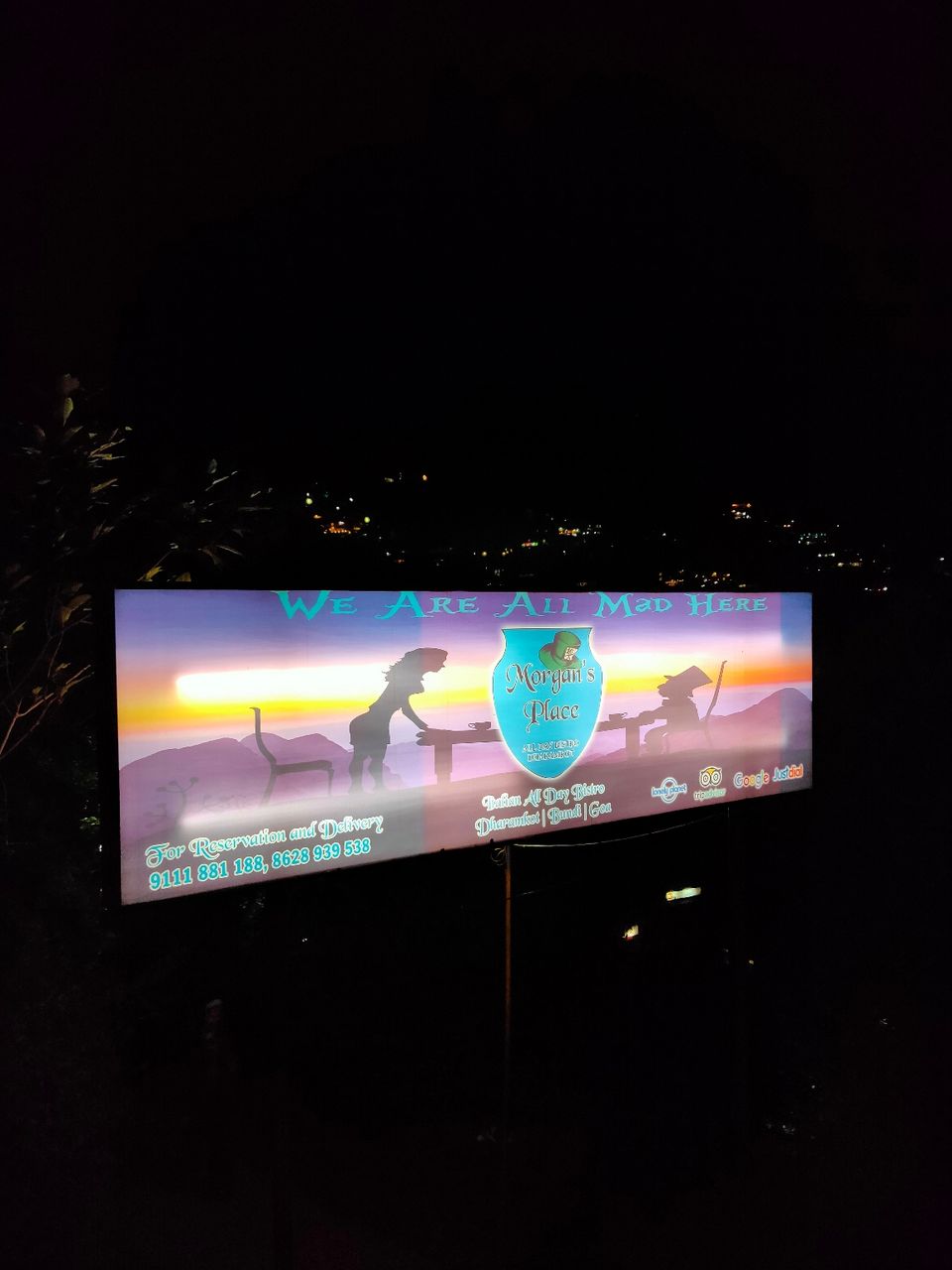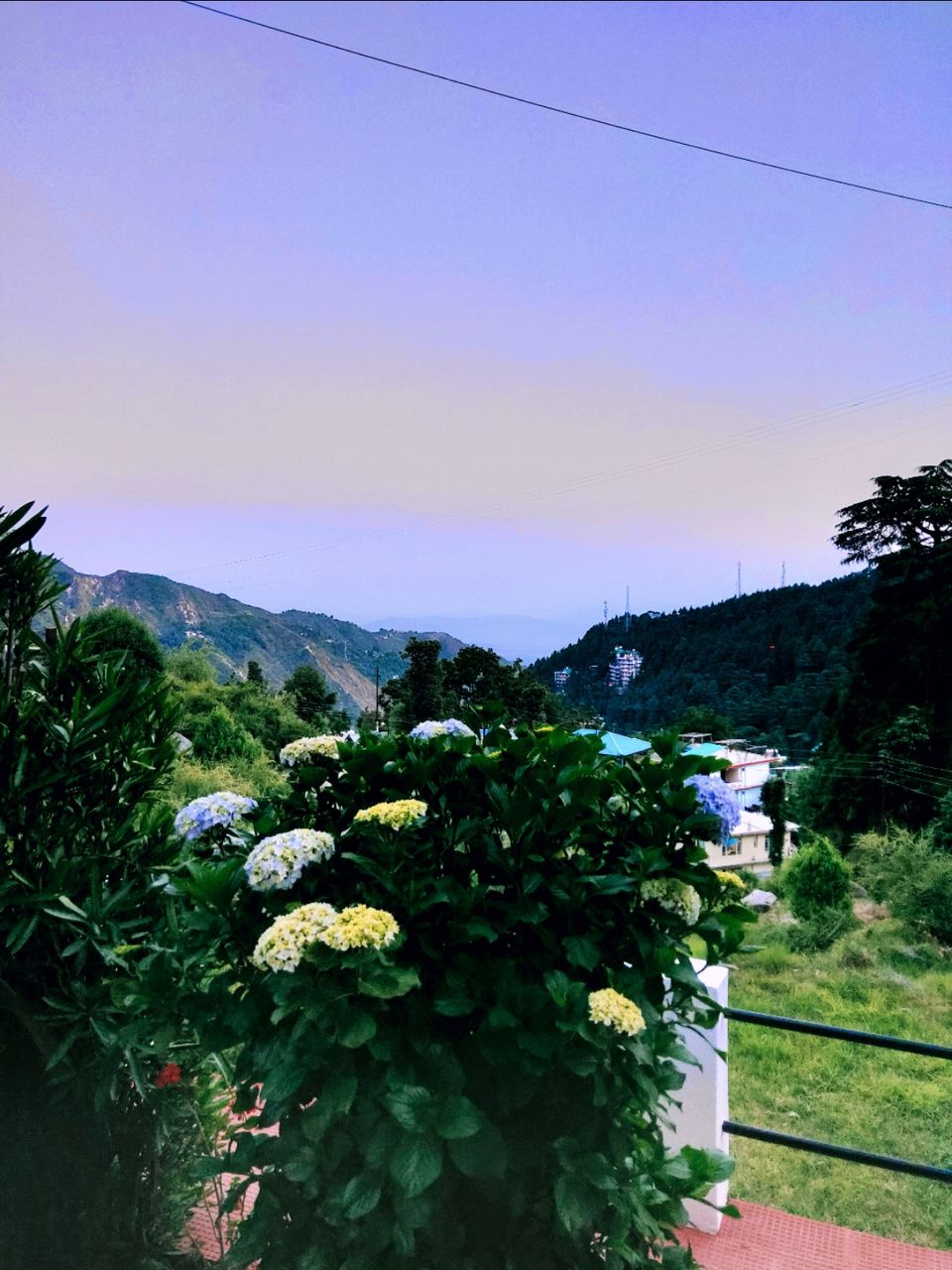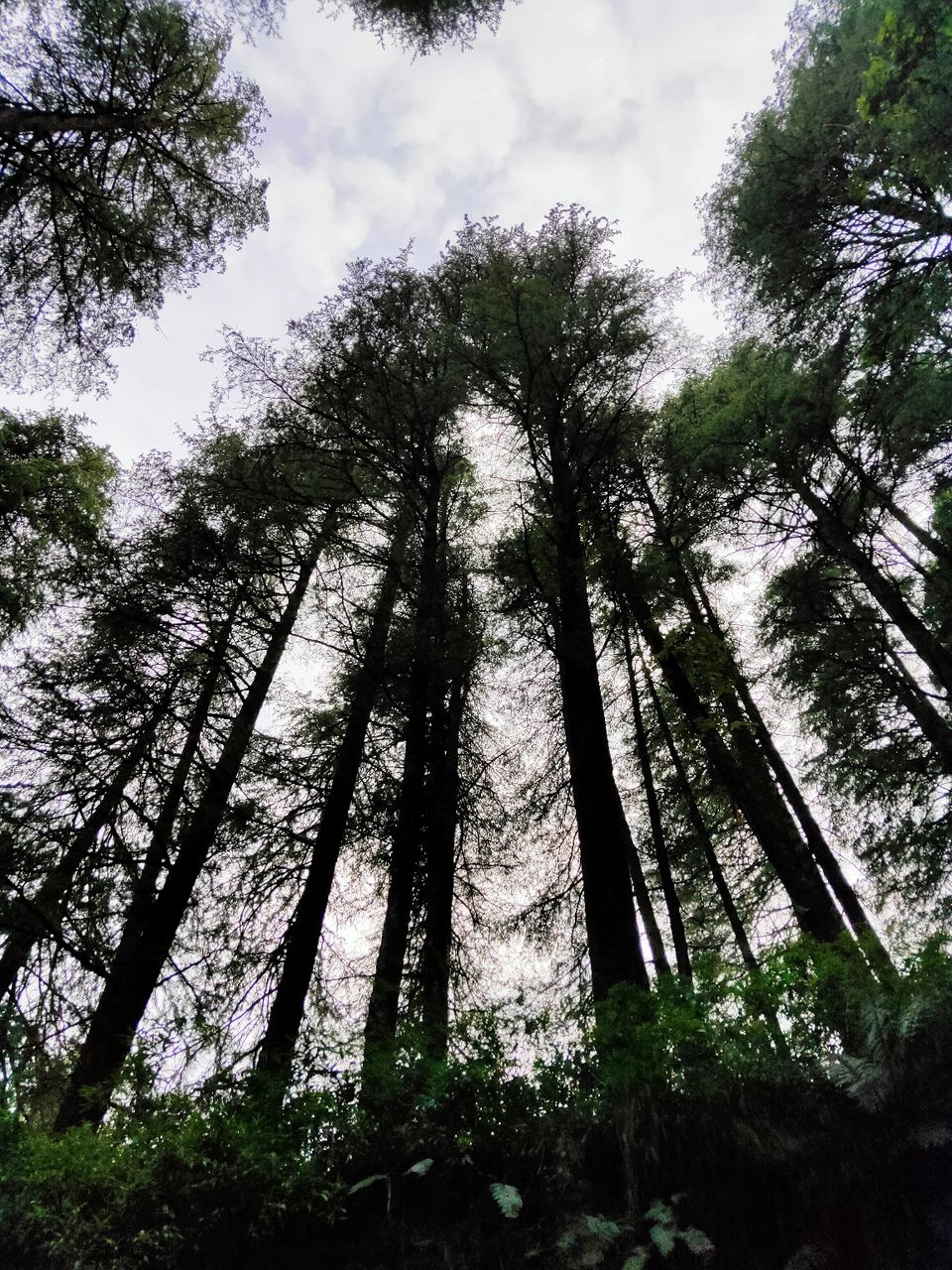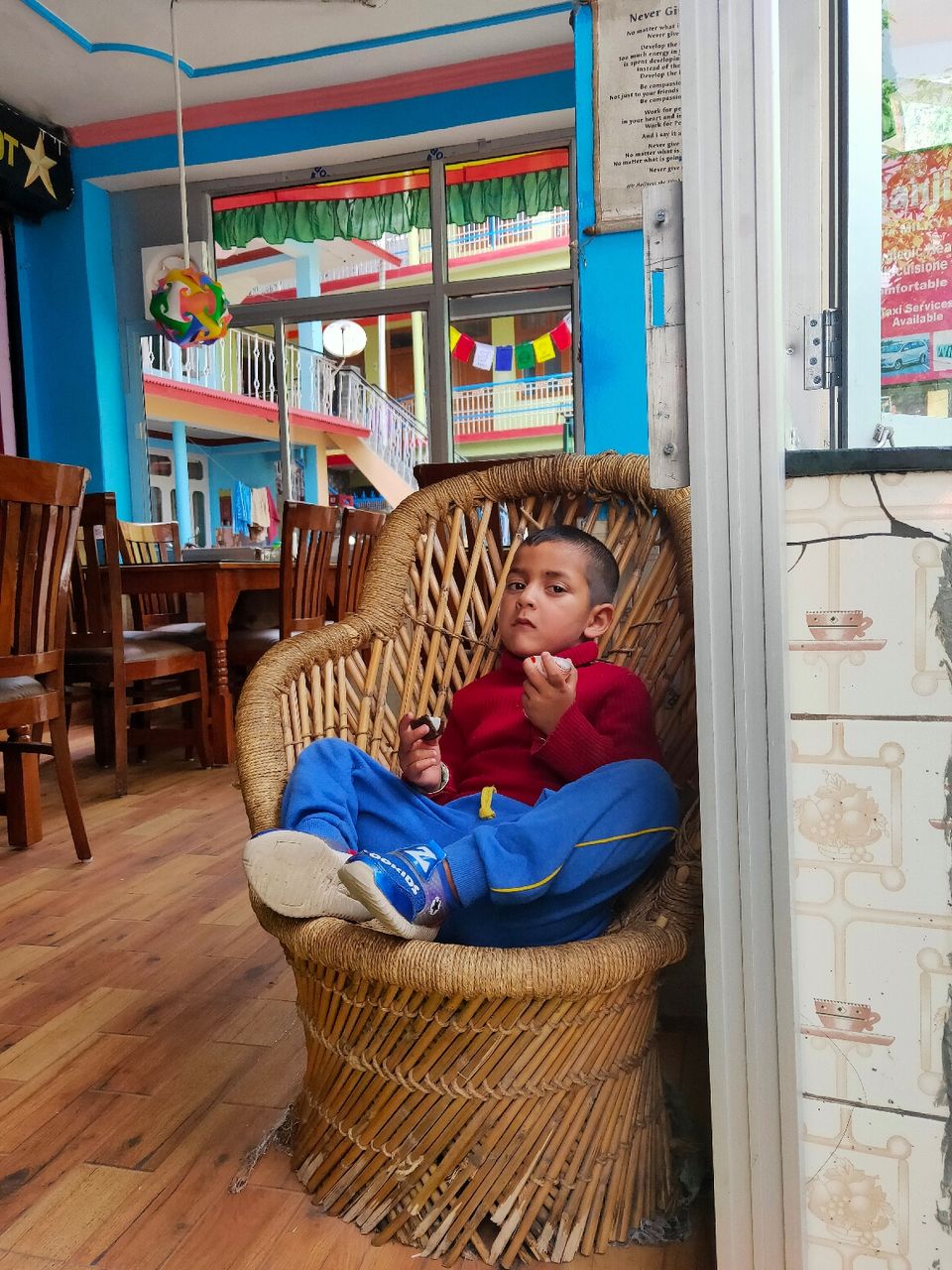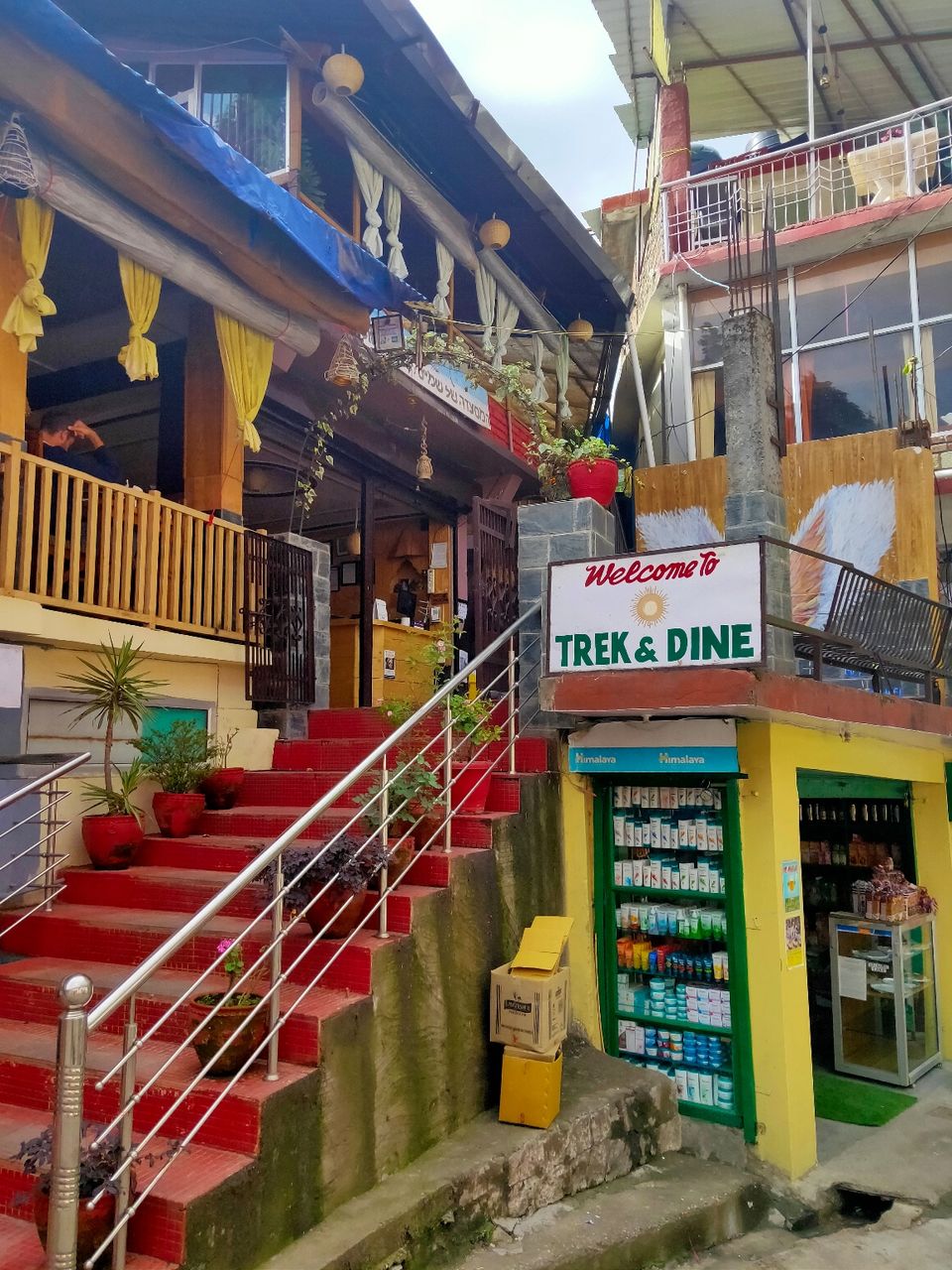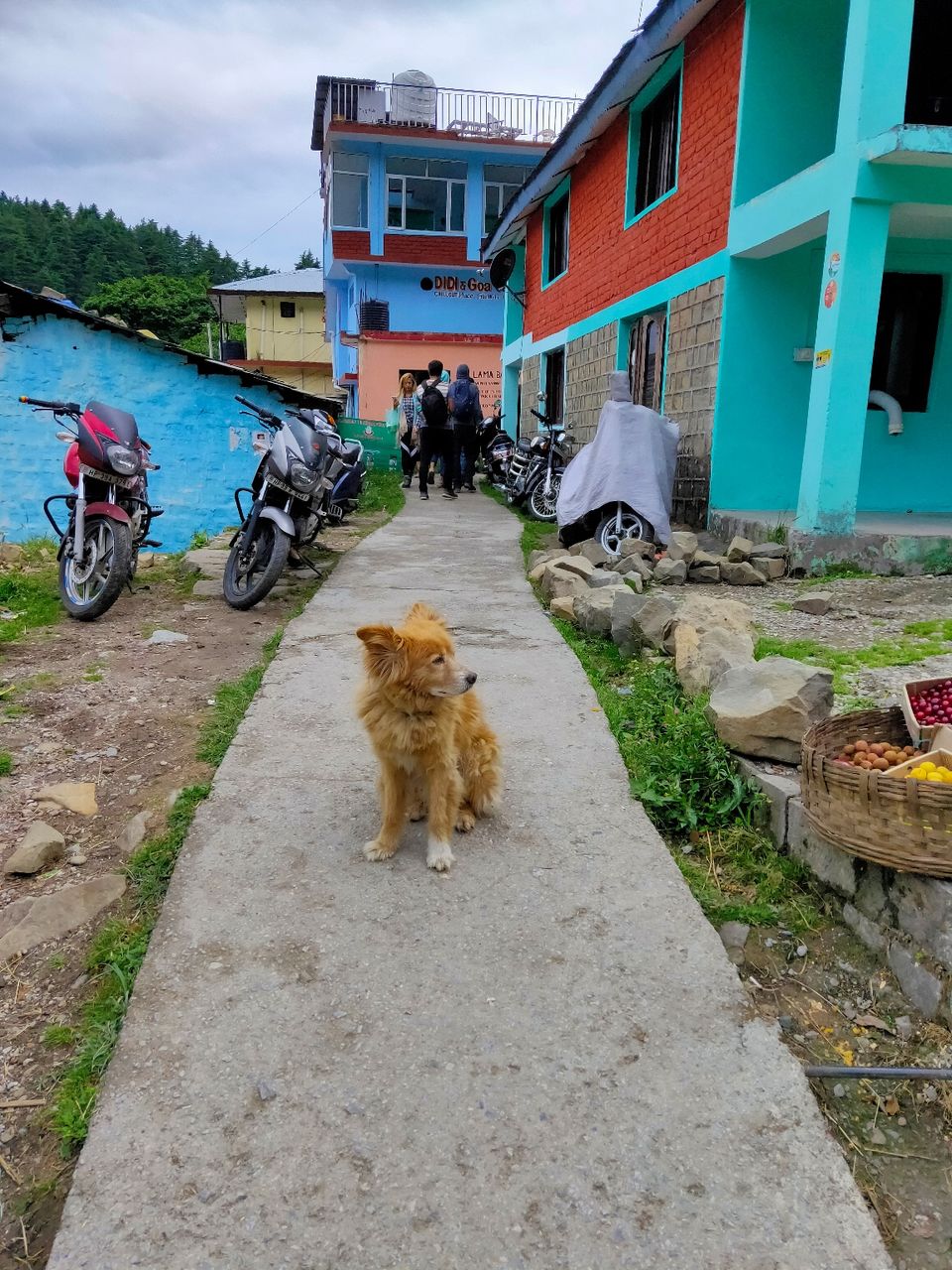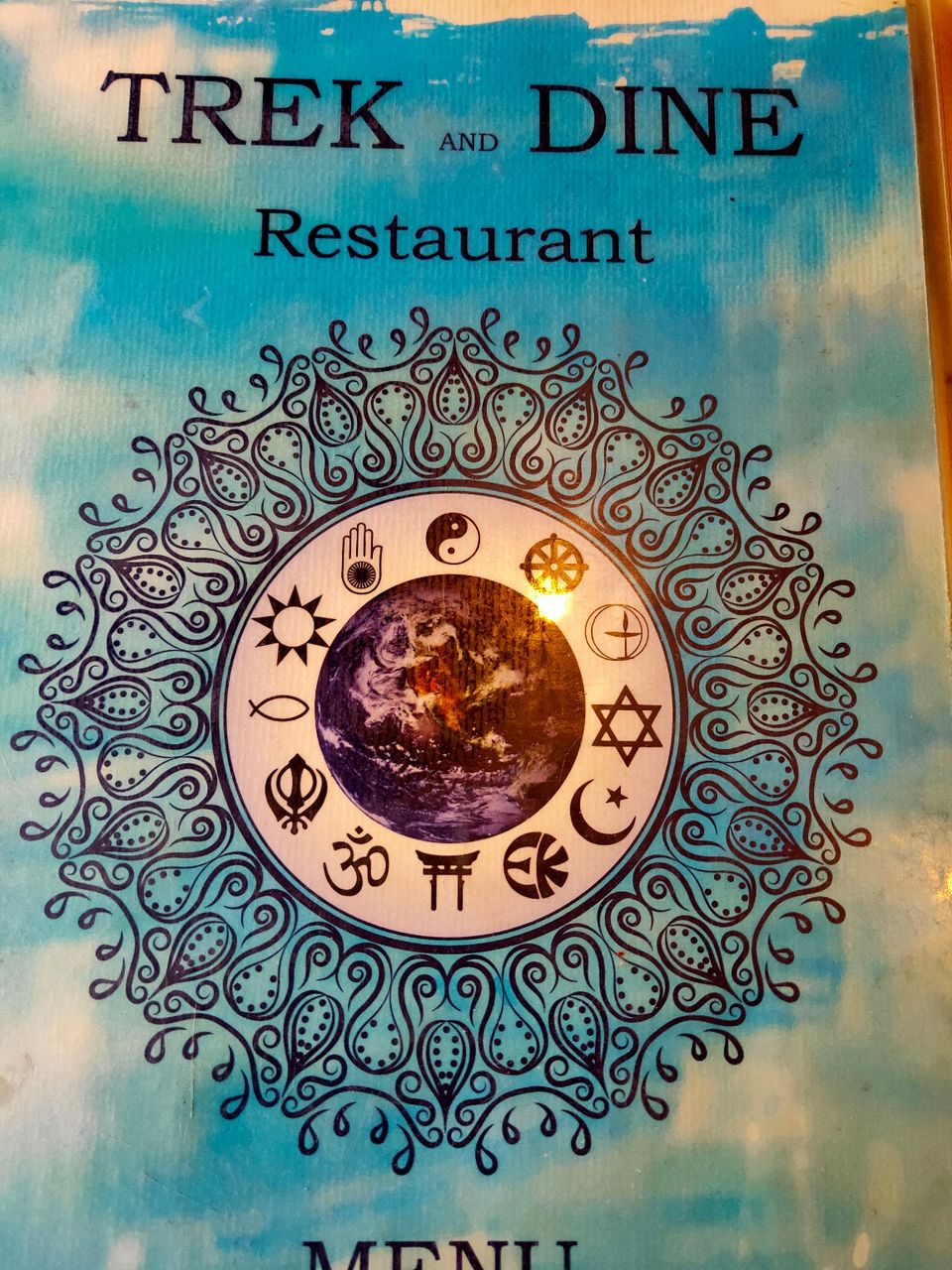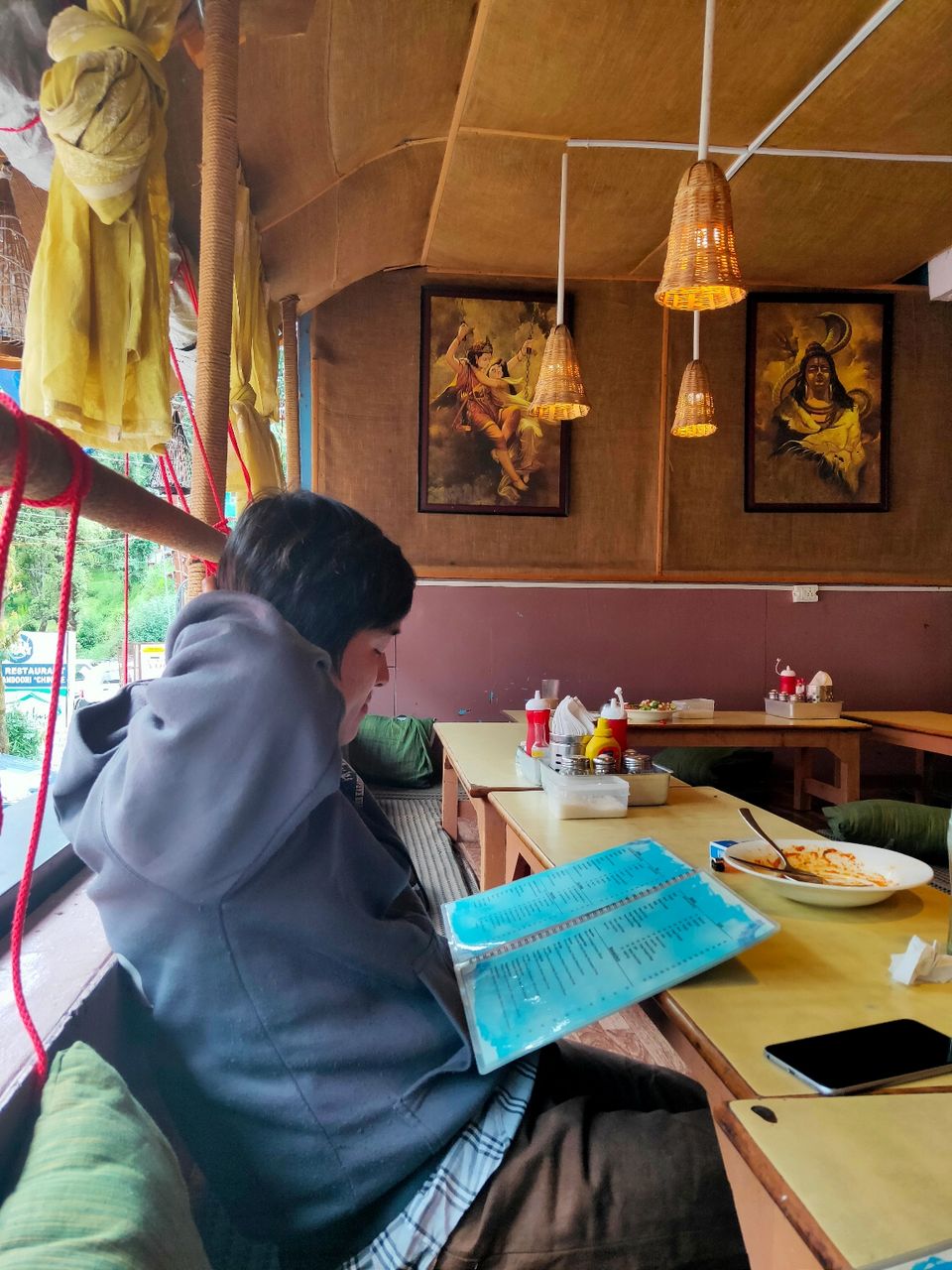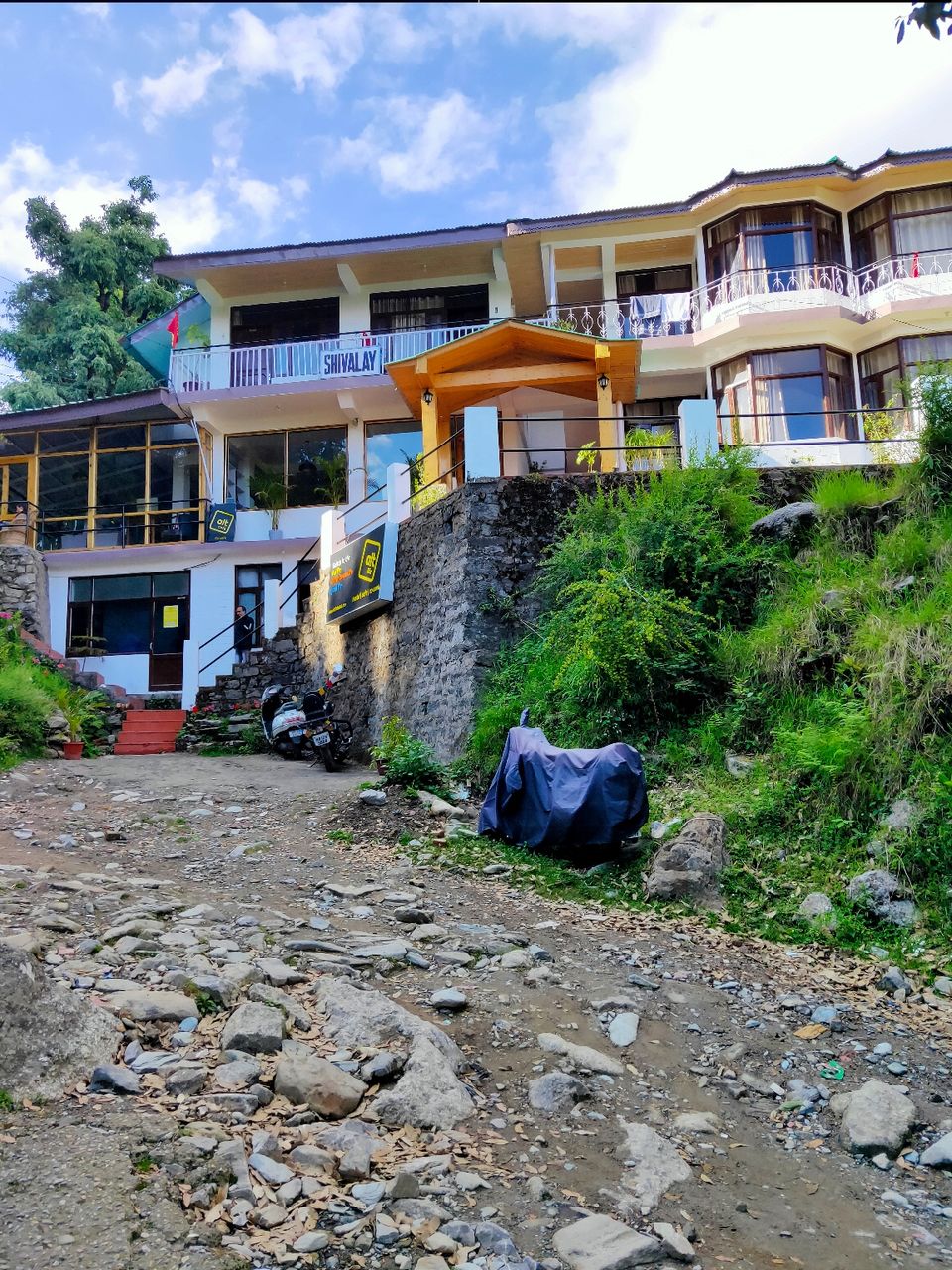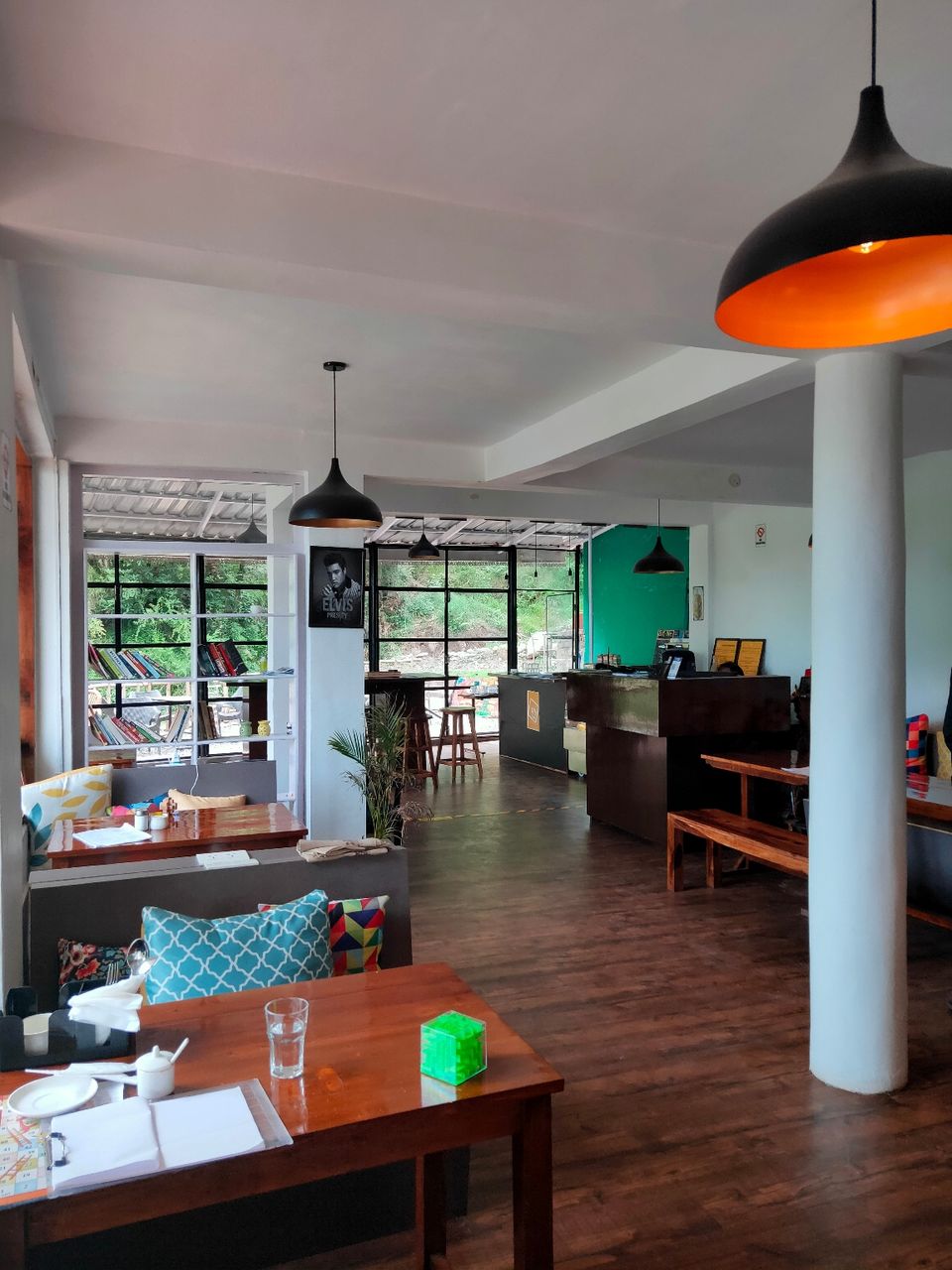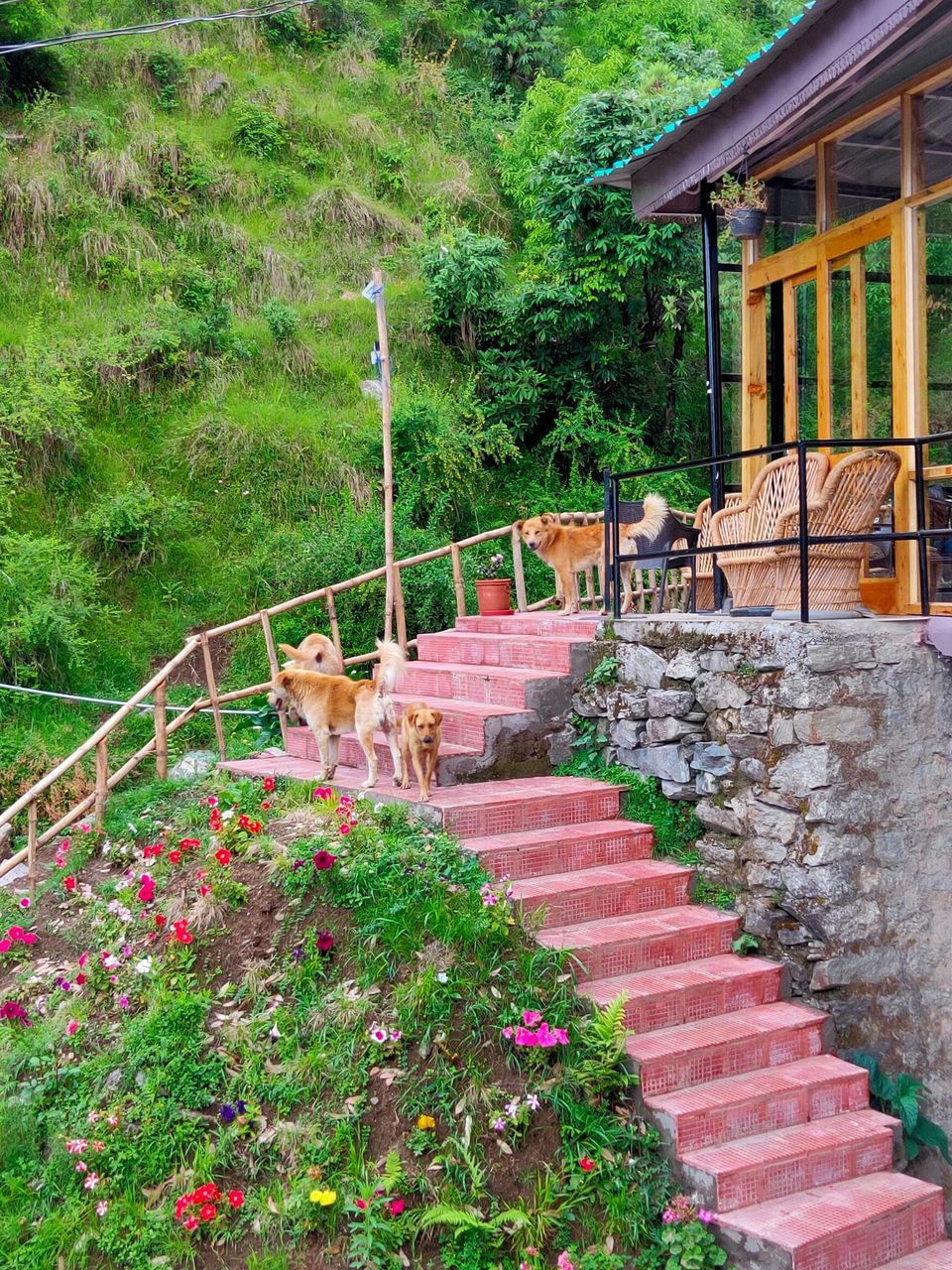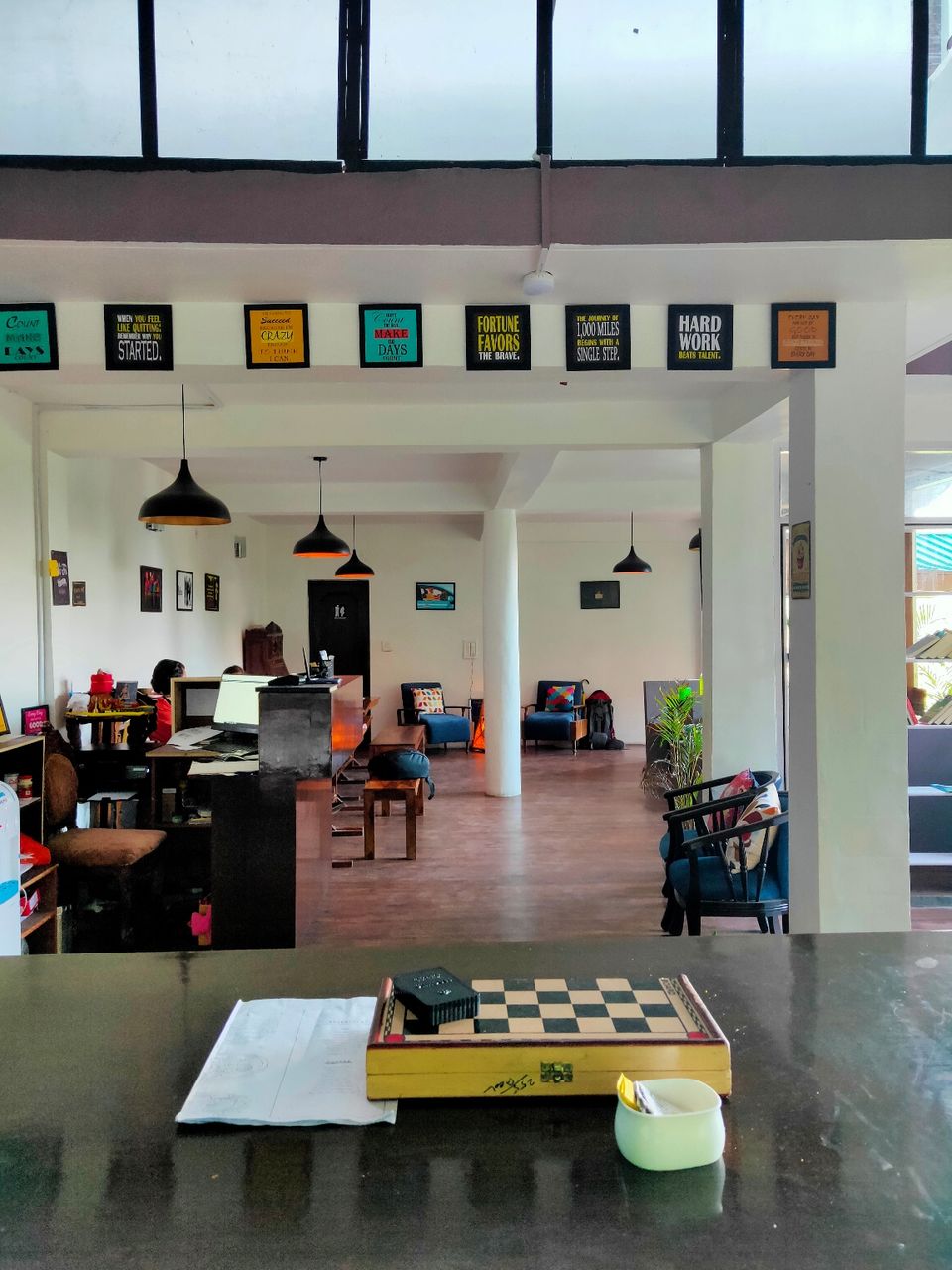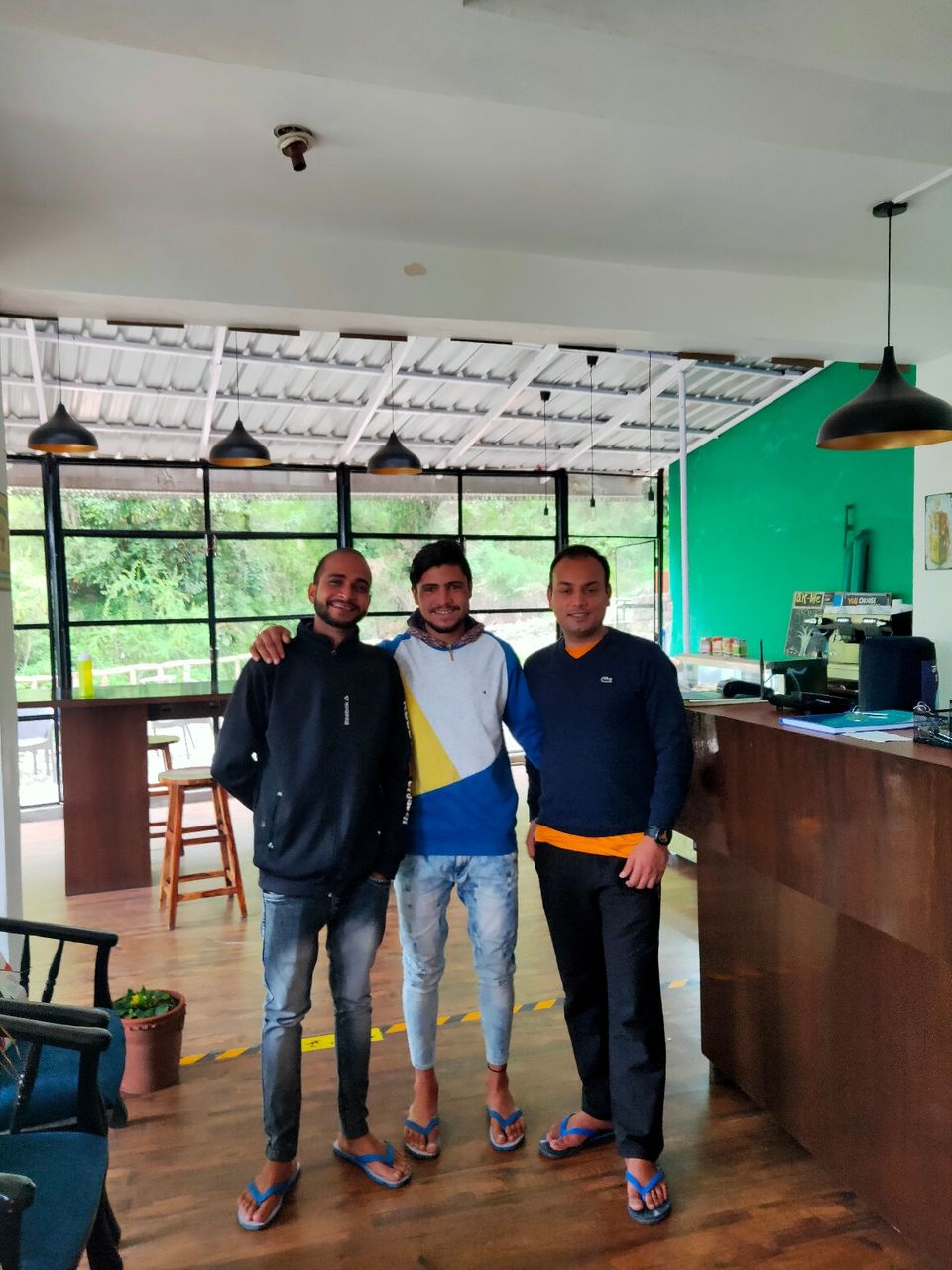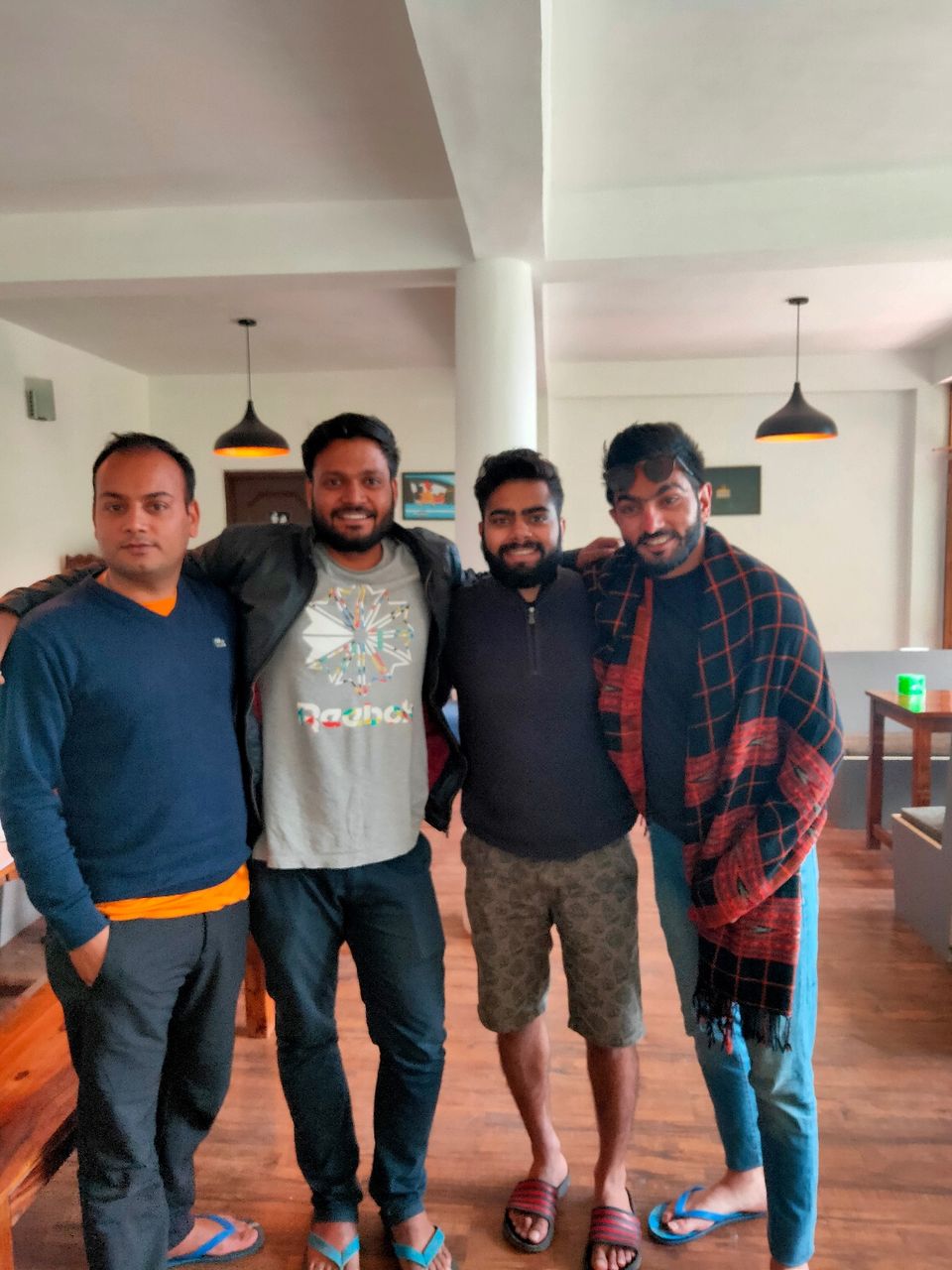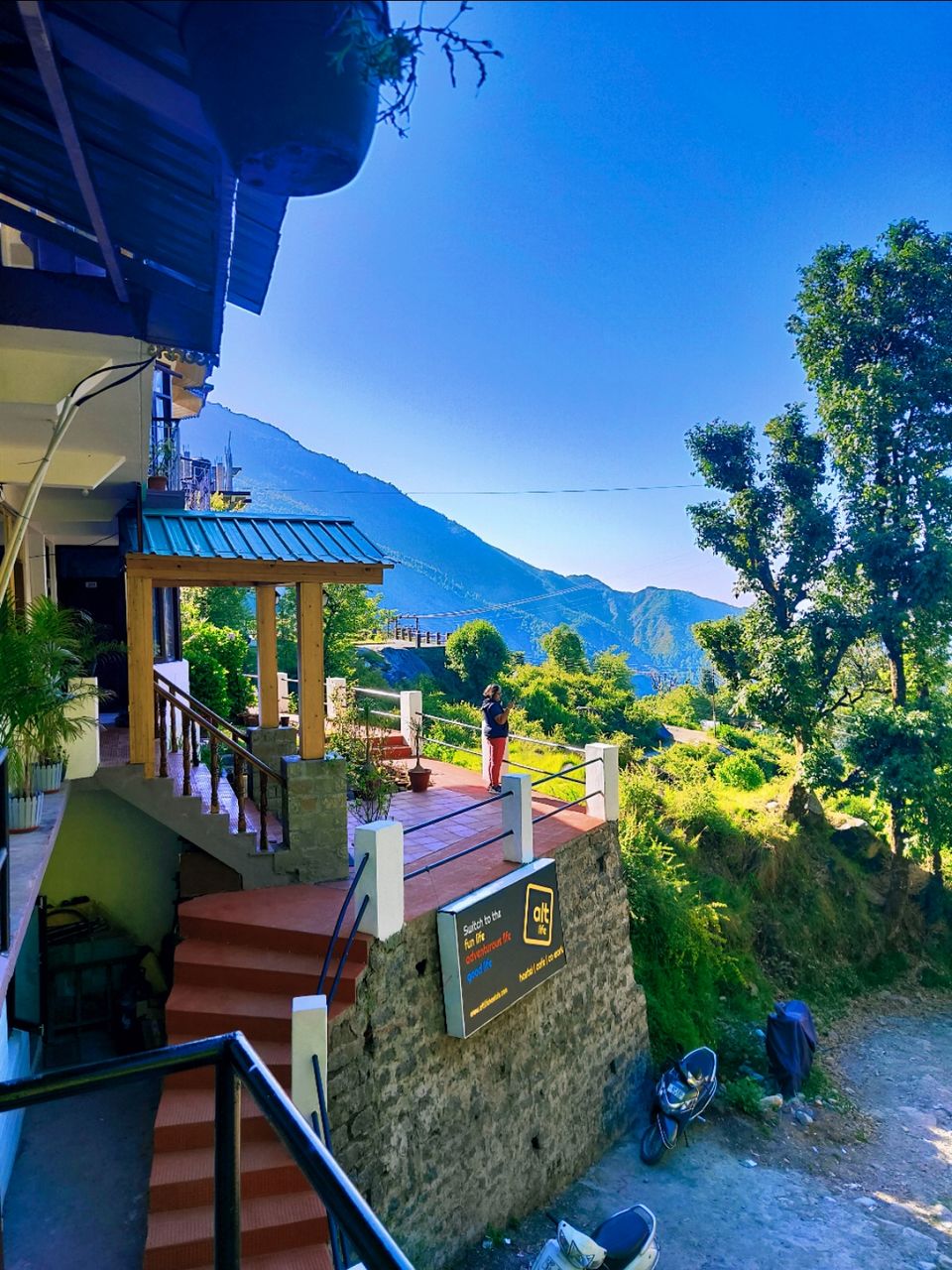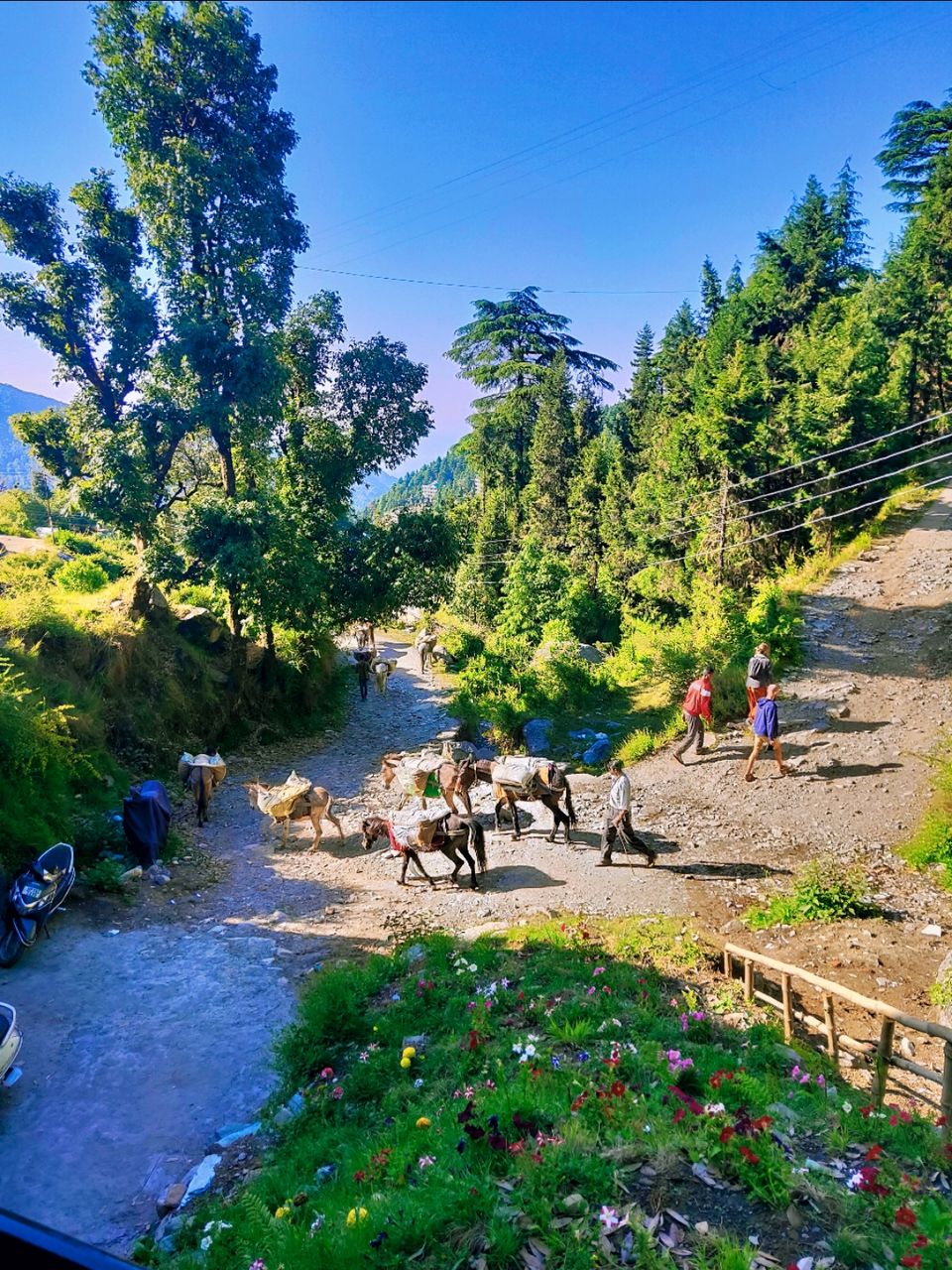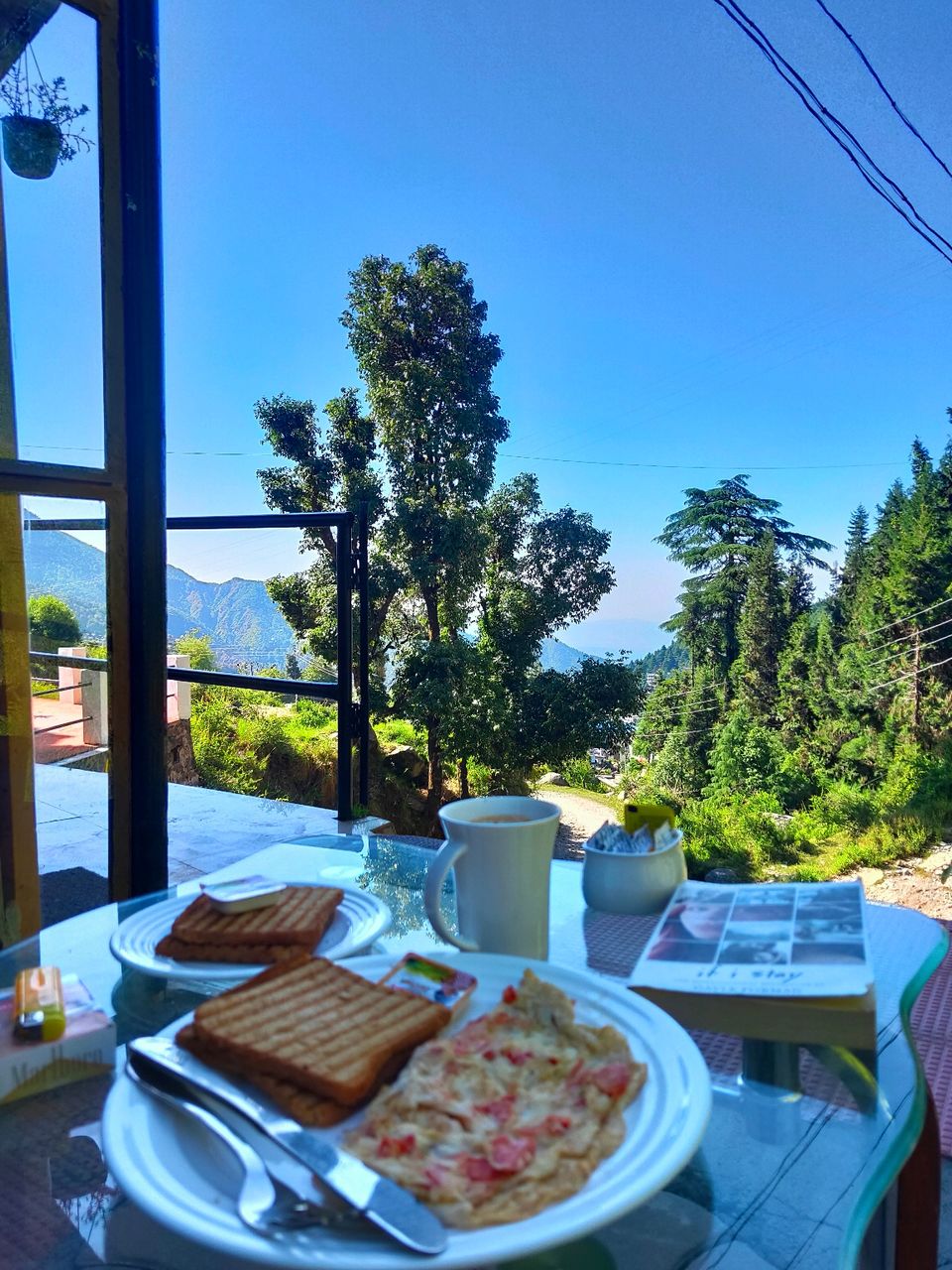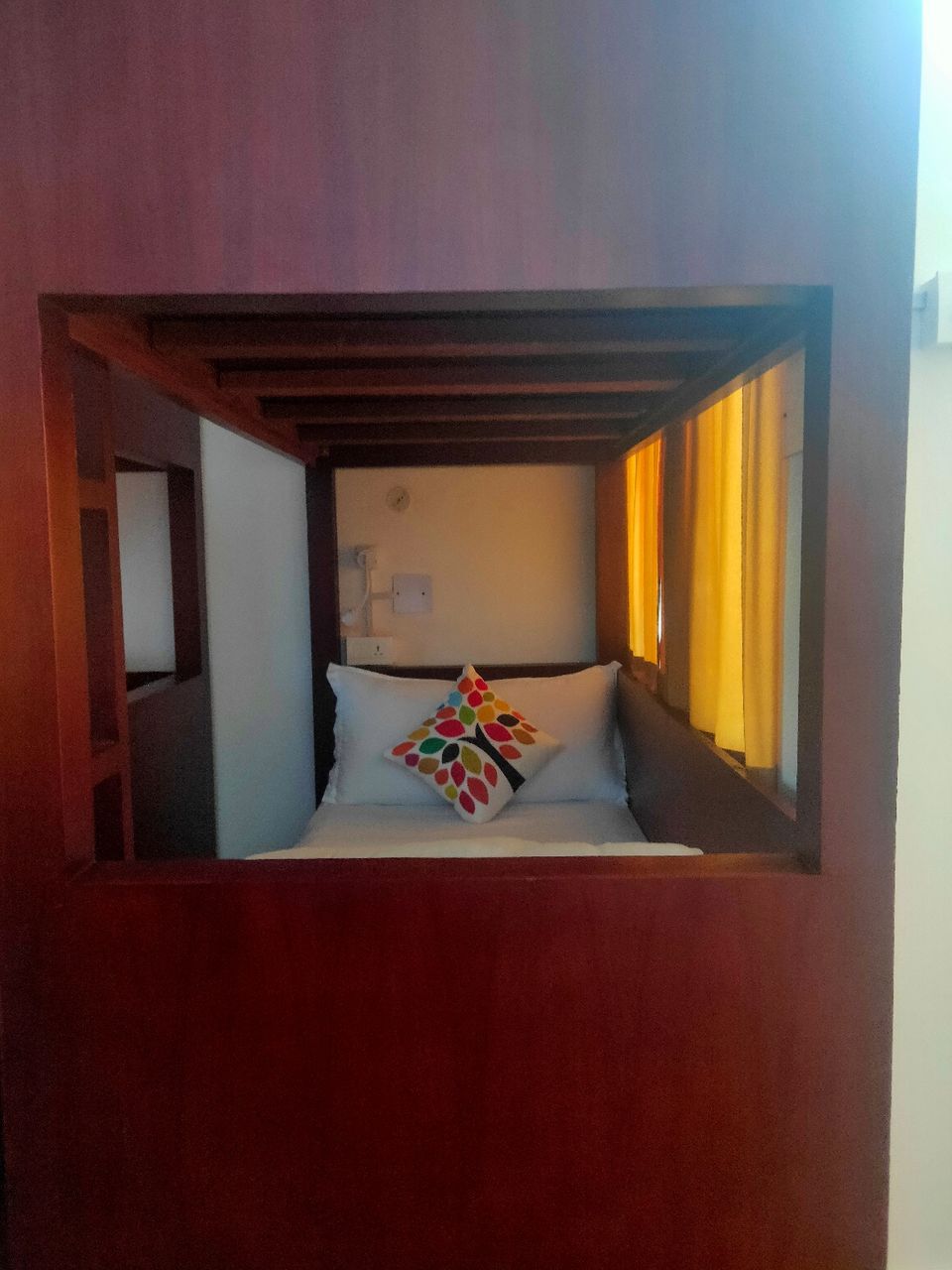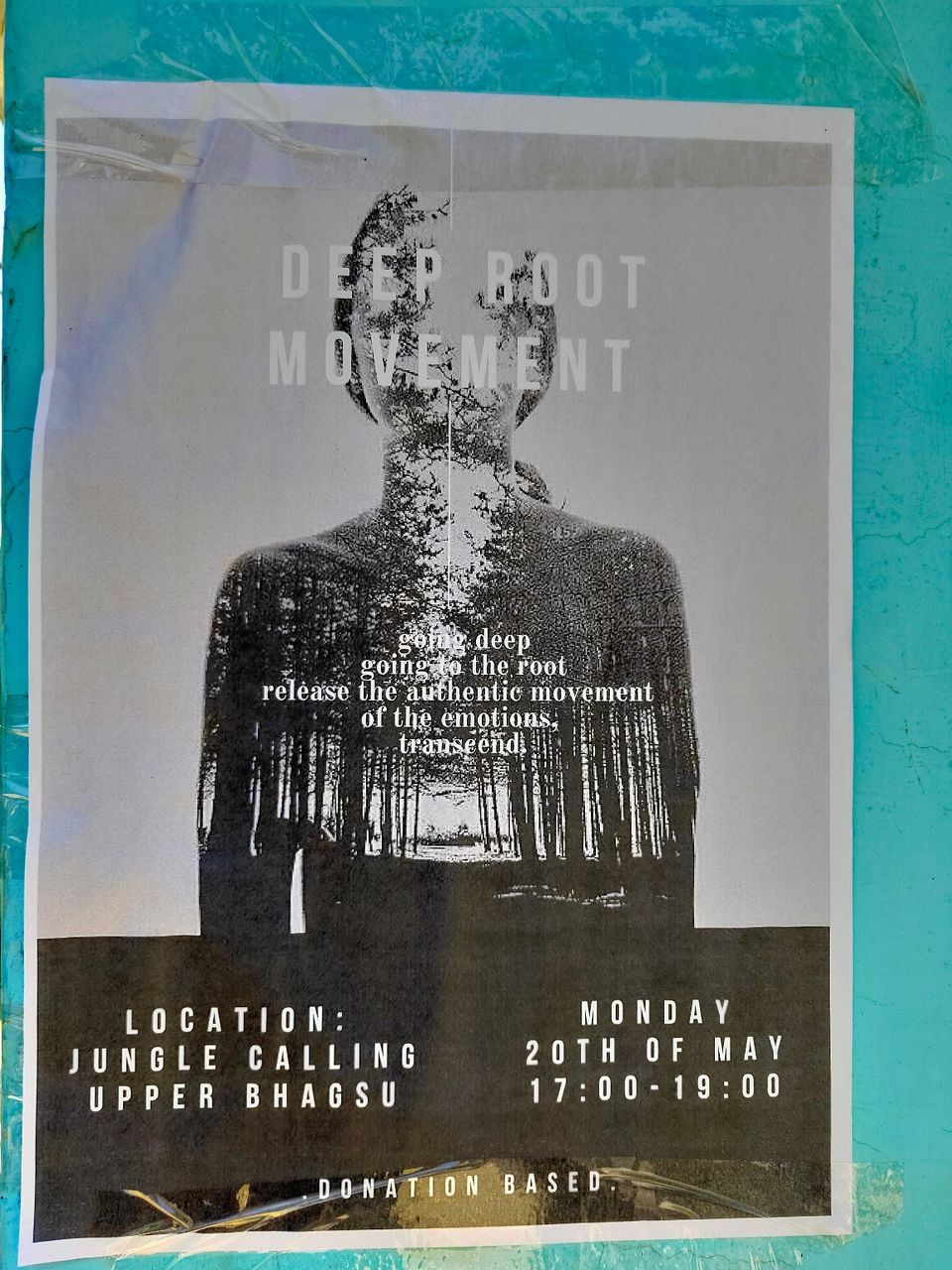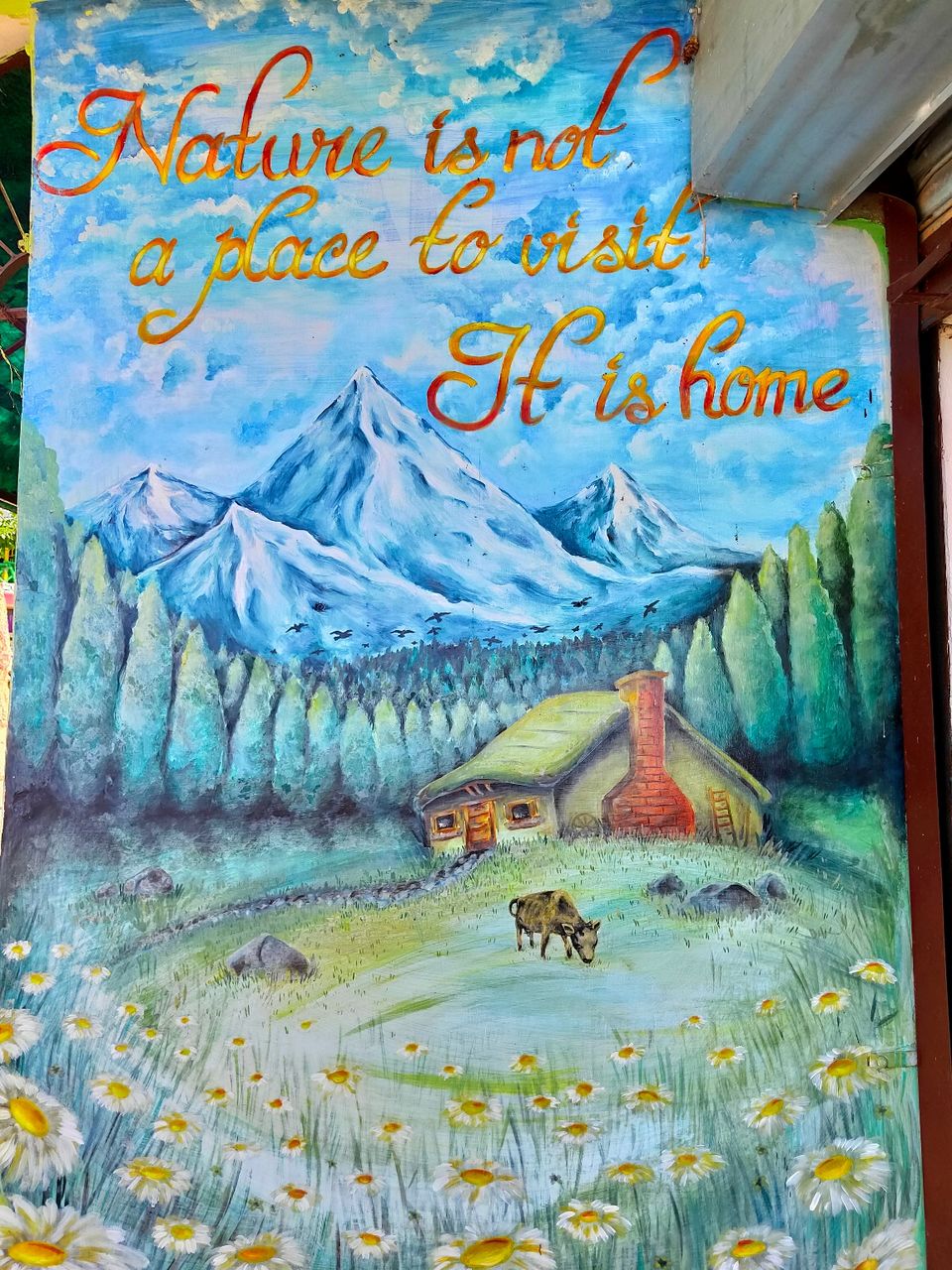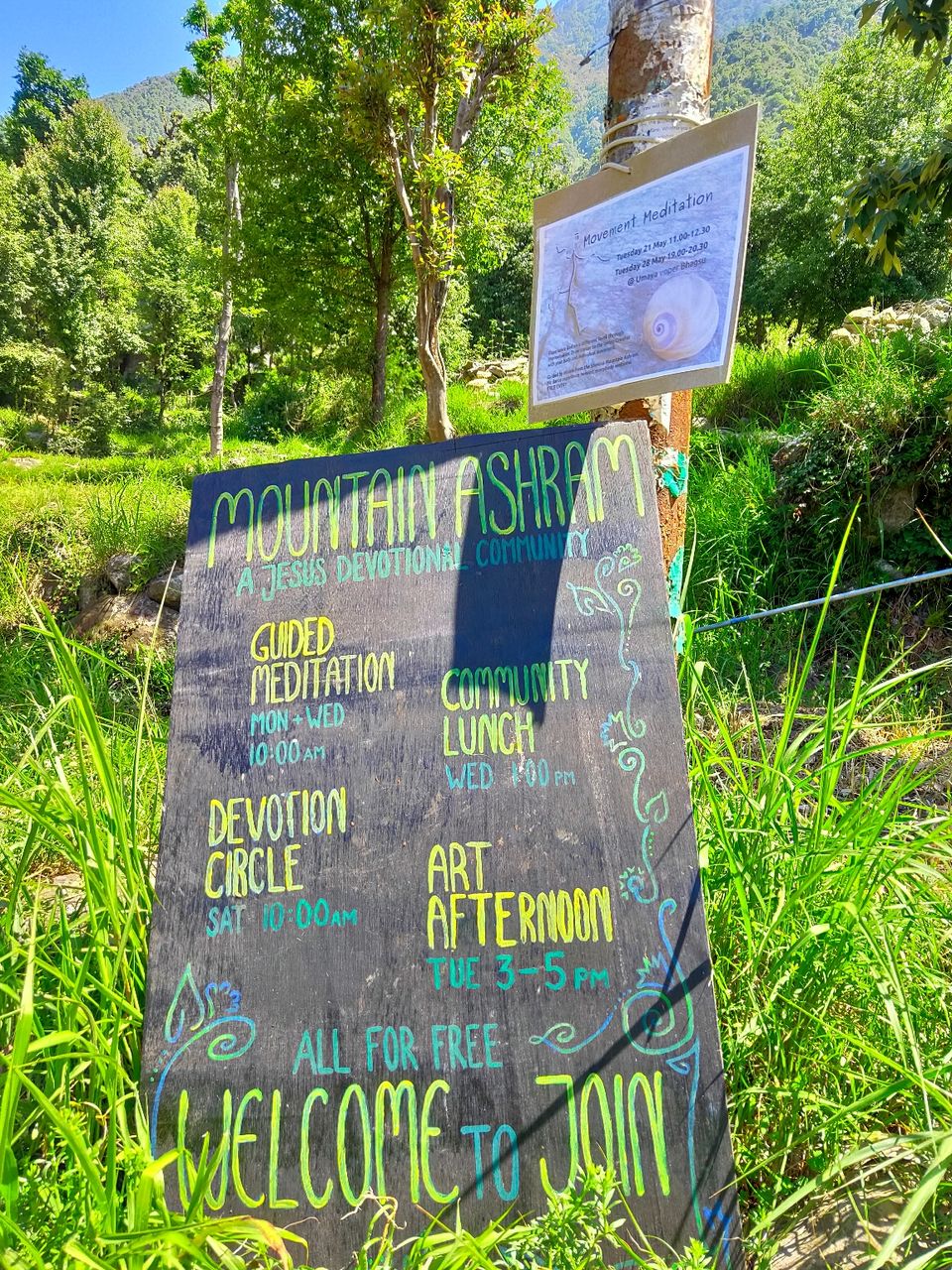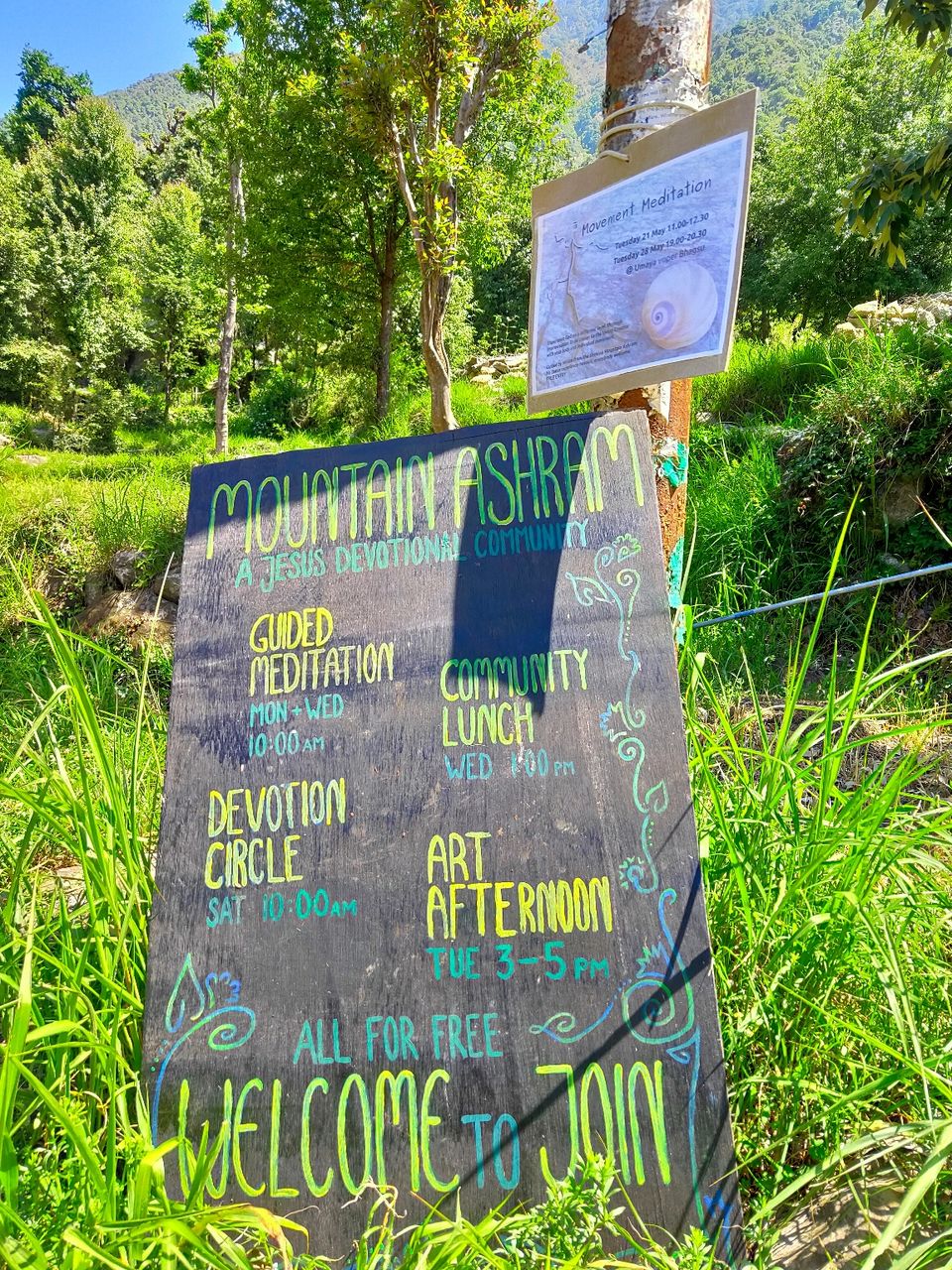 Whether you're an early riser or not you would automatically wake up in this serene setting as you breathe fresh air, sleep well and are active through the day. Alt Life has a great mix of people stating here and I was fortunate to meet them right at the start of my trip. Many of them who are choosing an alternate life working remotely, to those who had just come for the weekend from neighboring cities. My purpose was to simply relax and make the most of every passing moment.
A must visit while you're there is Cafe Illiterati which is down Dharamshala road. Everything about this place is magical right from it's ambiance to it's good and it's coffee. If you don't want to do anything and want yo stare at nature, read a book and dip on some real good coffee this is your go to place. While walking to McLeod Ganj is easy and takes you about half an hour from the hostel the way back is extremely hard and would have to be fine through an auto rickshaw or can which costs you anywhere between INR 70 to INR 200 respectively.
I would go for long walks, explore cafes and just be at ease. While I was only booked for two days here I very quickly learnt I was going to definitely extend my stay as that place just has something about it and while I saw the occupancies go up through the two days I was there I decided to extend my stay for another two nights three days.
The evenings at the cafe are just brilliant where everyone can be found either chilling, sharing their experiences or enjoying the bonfire outside.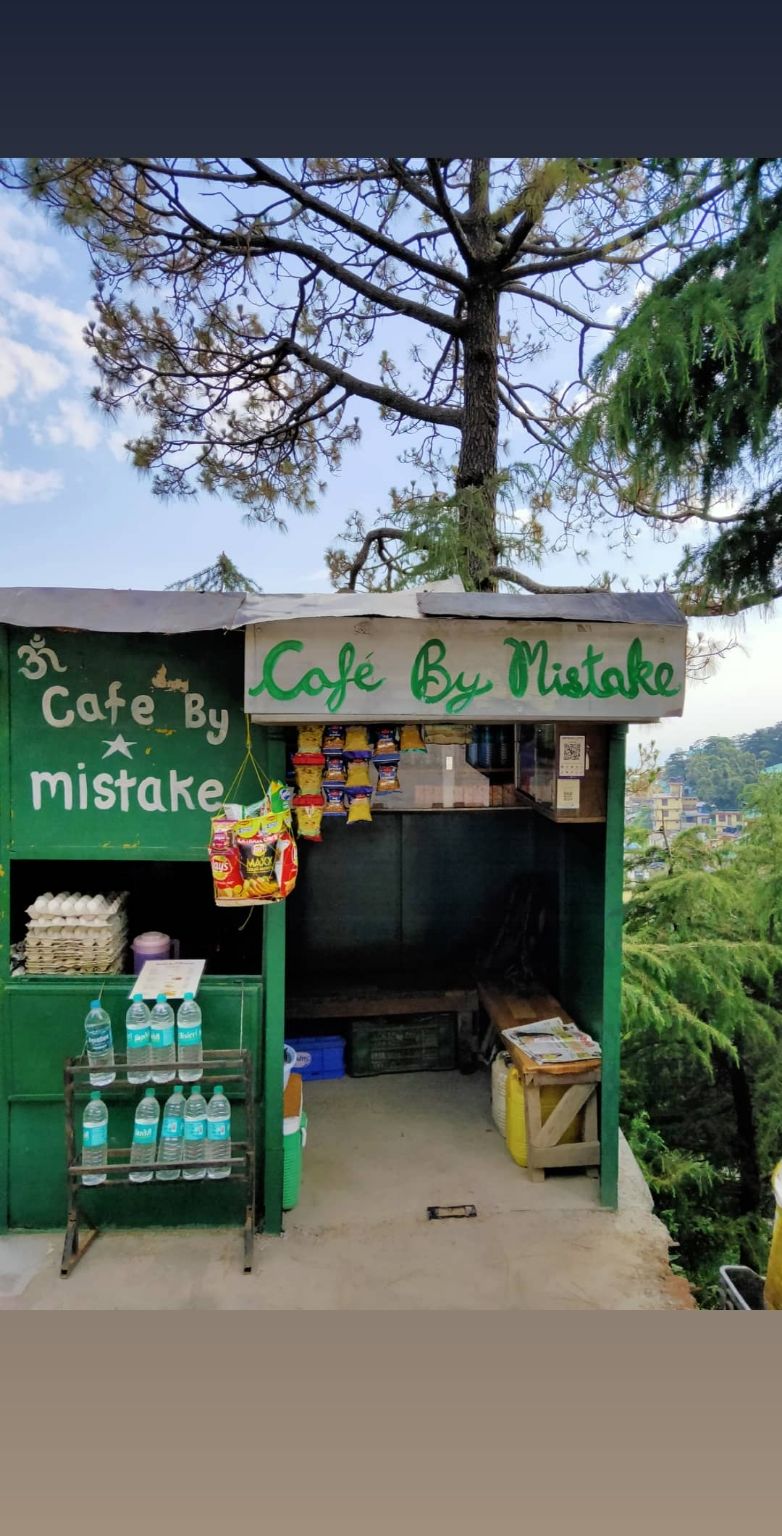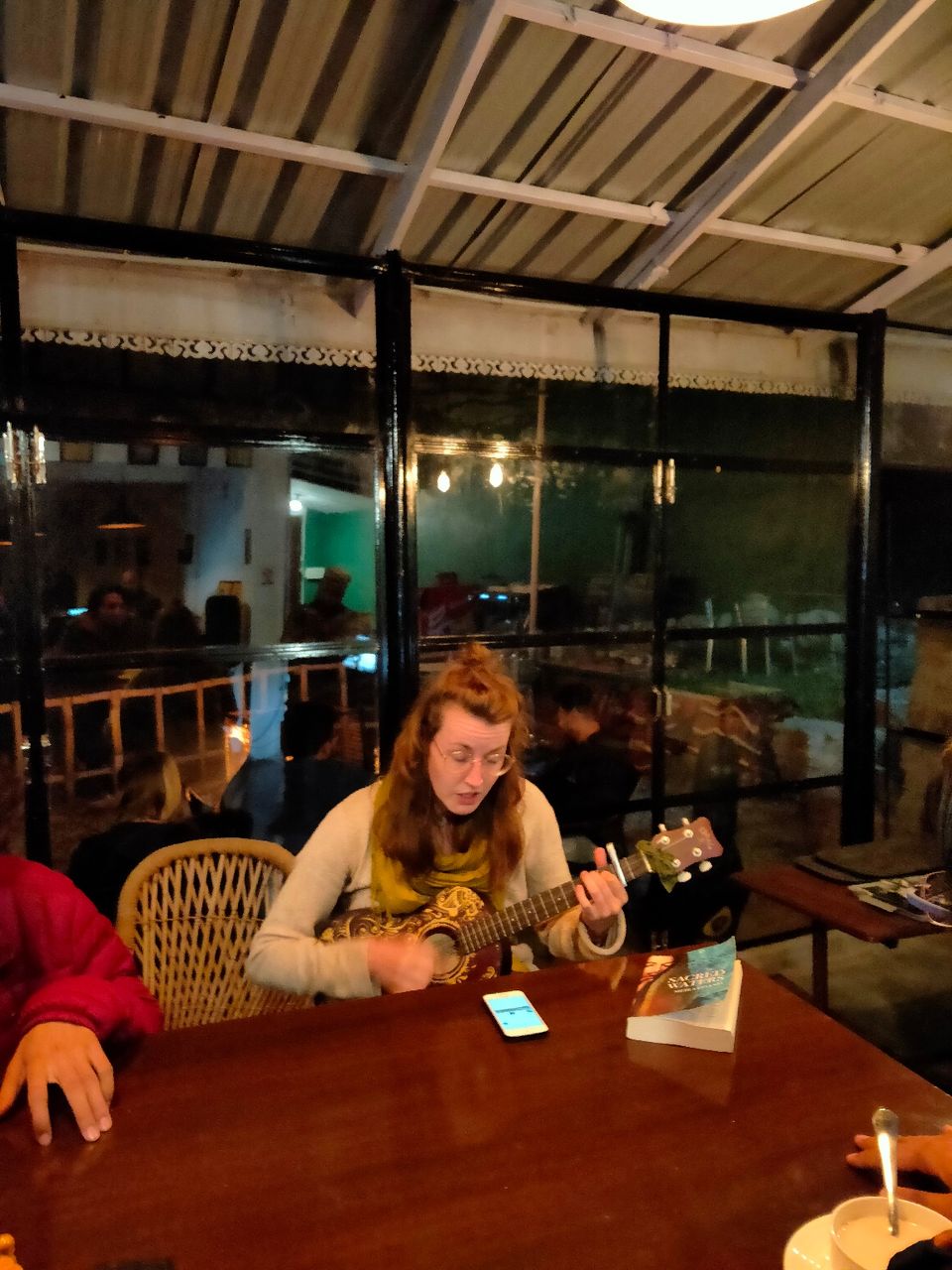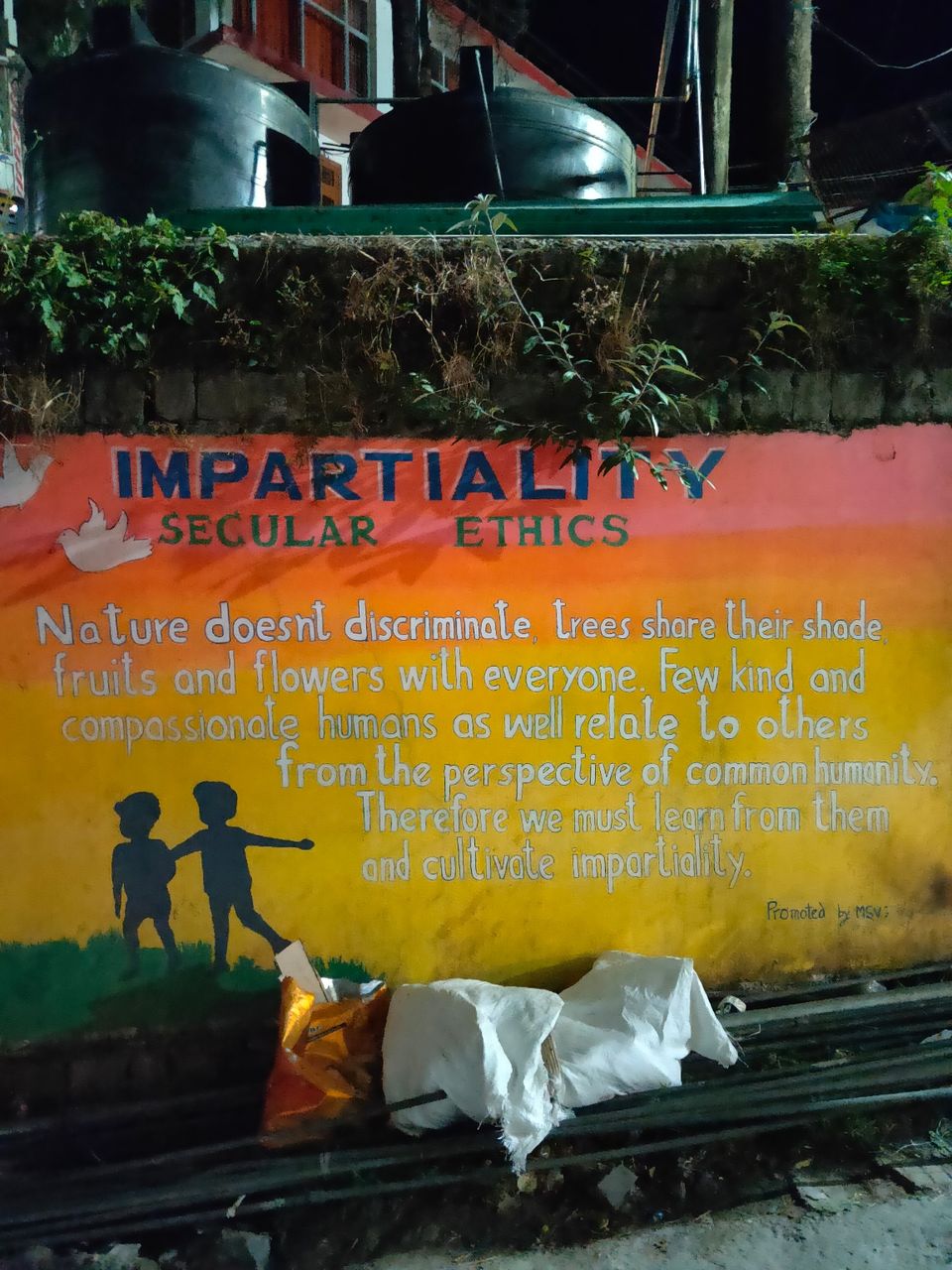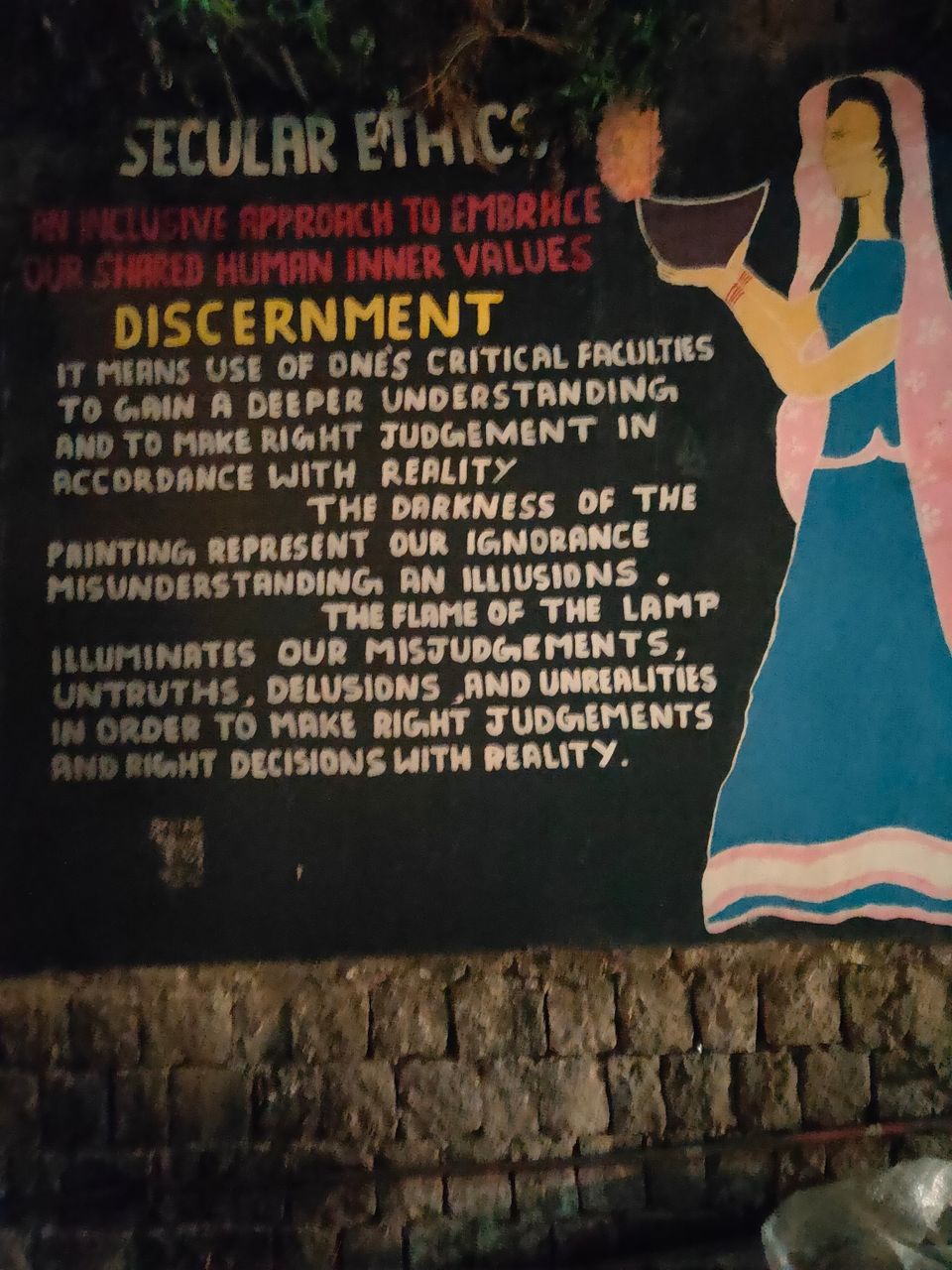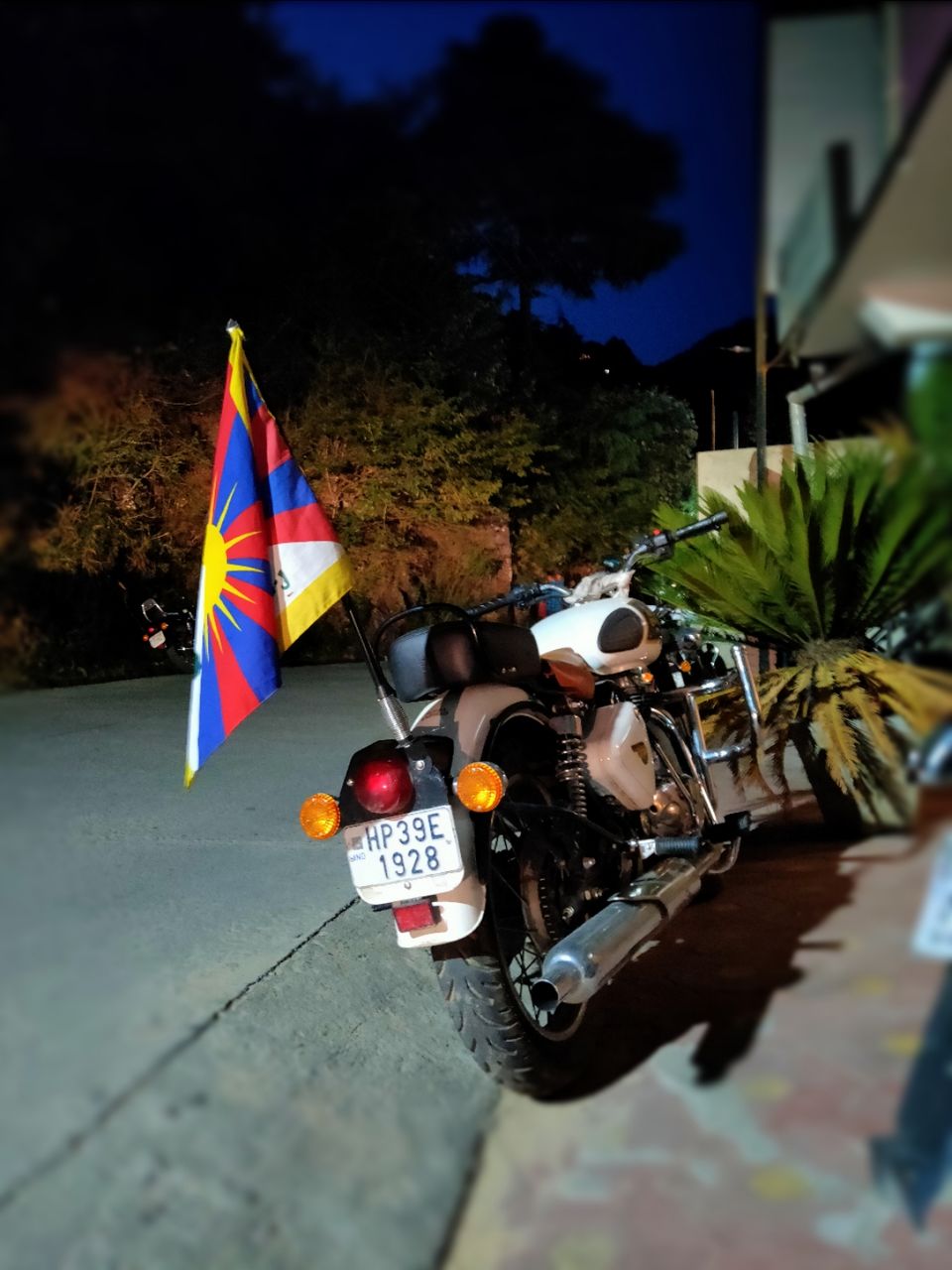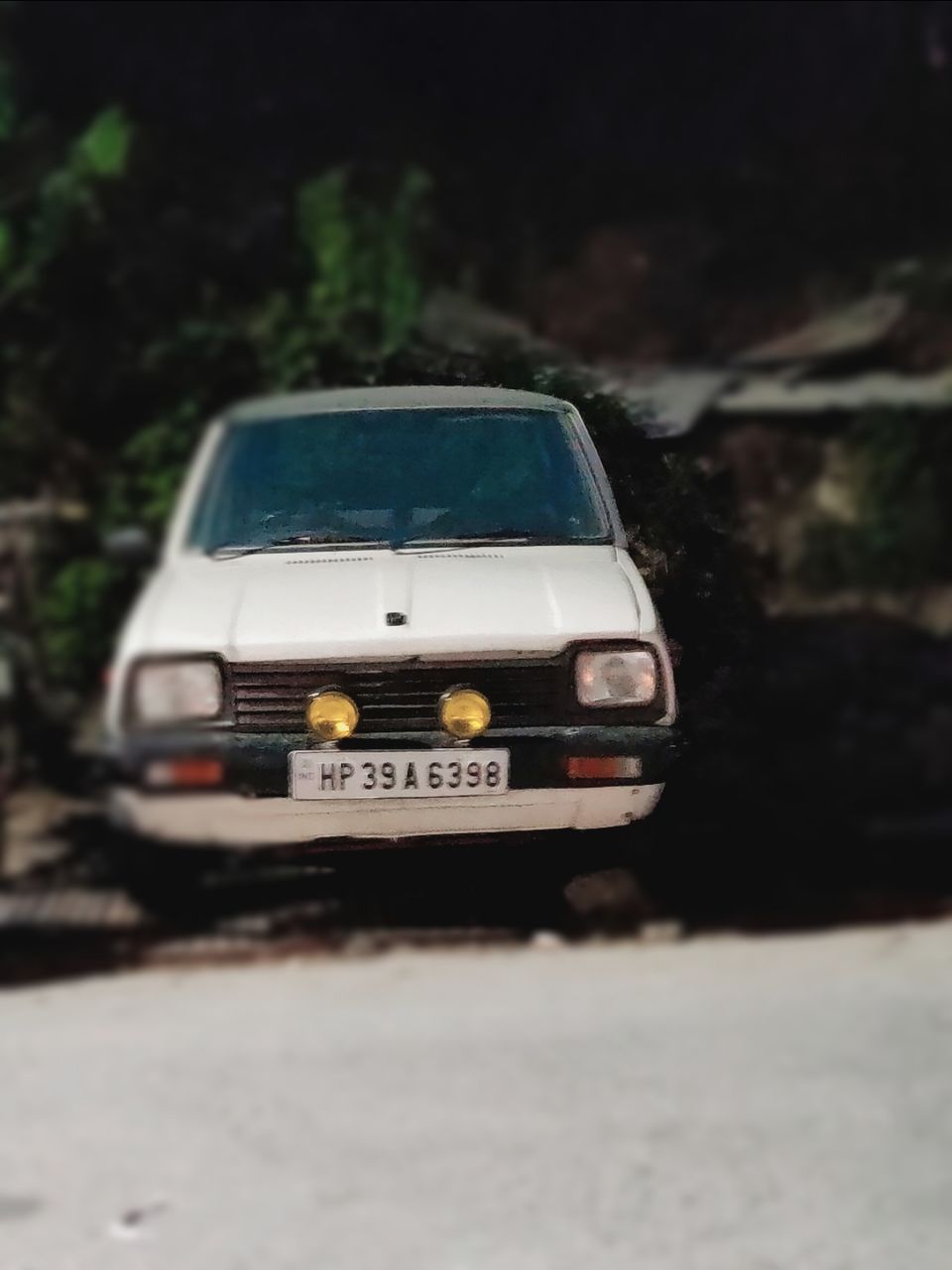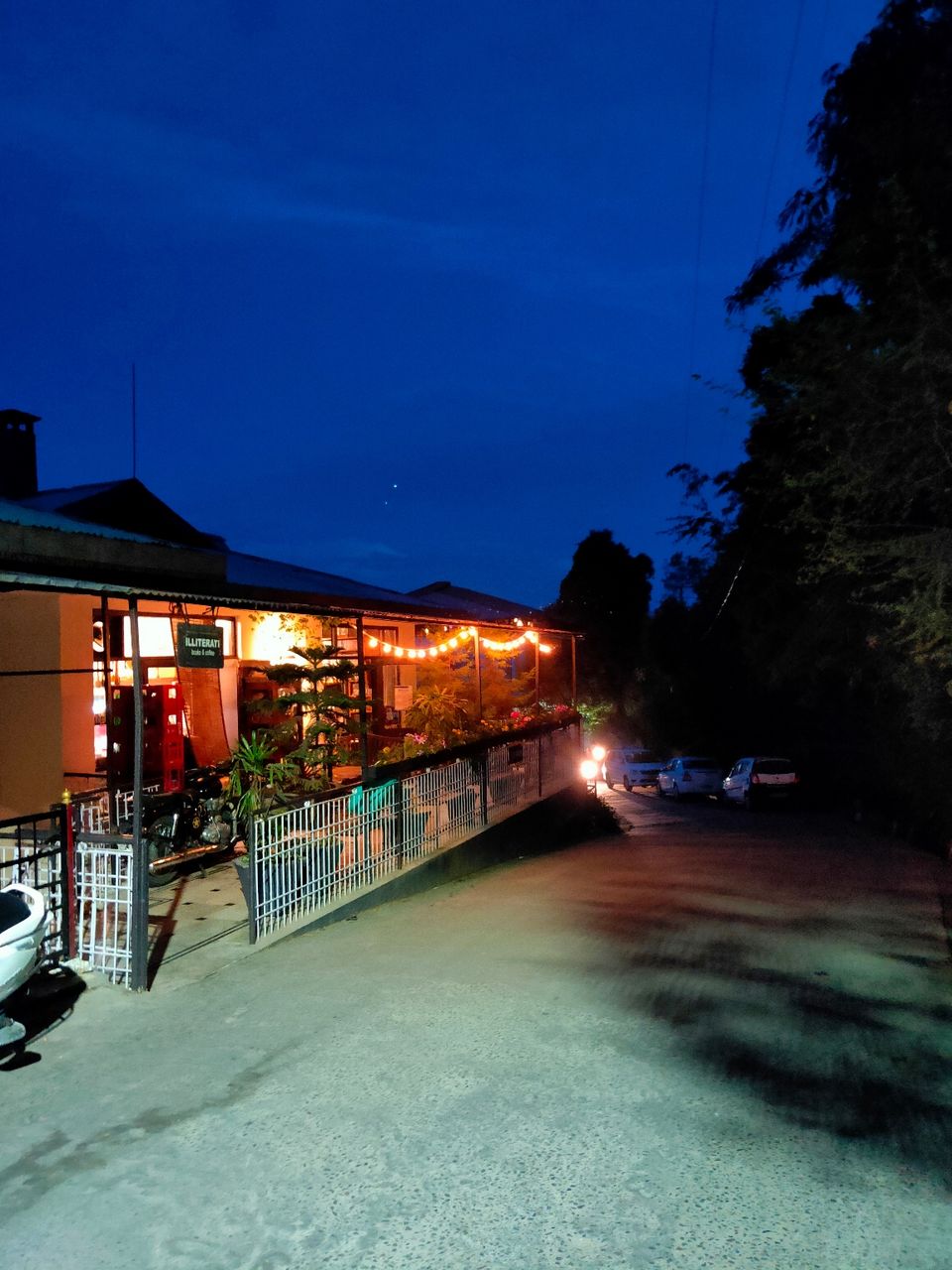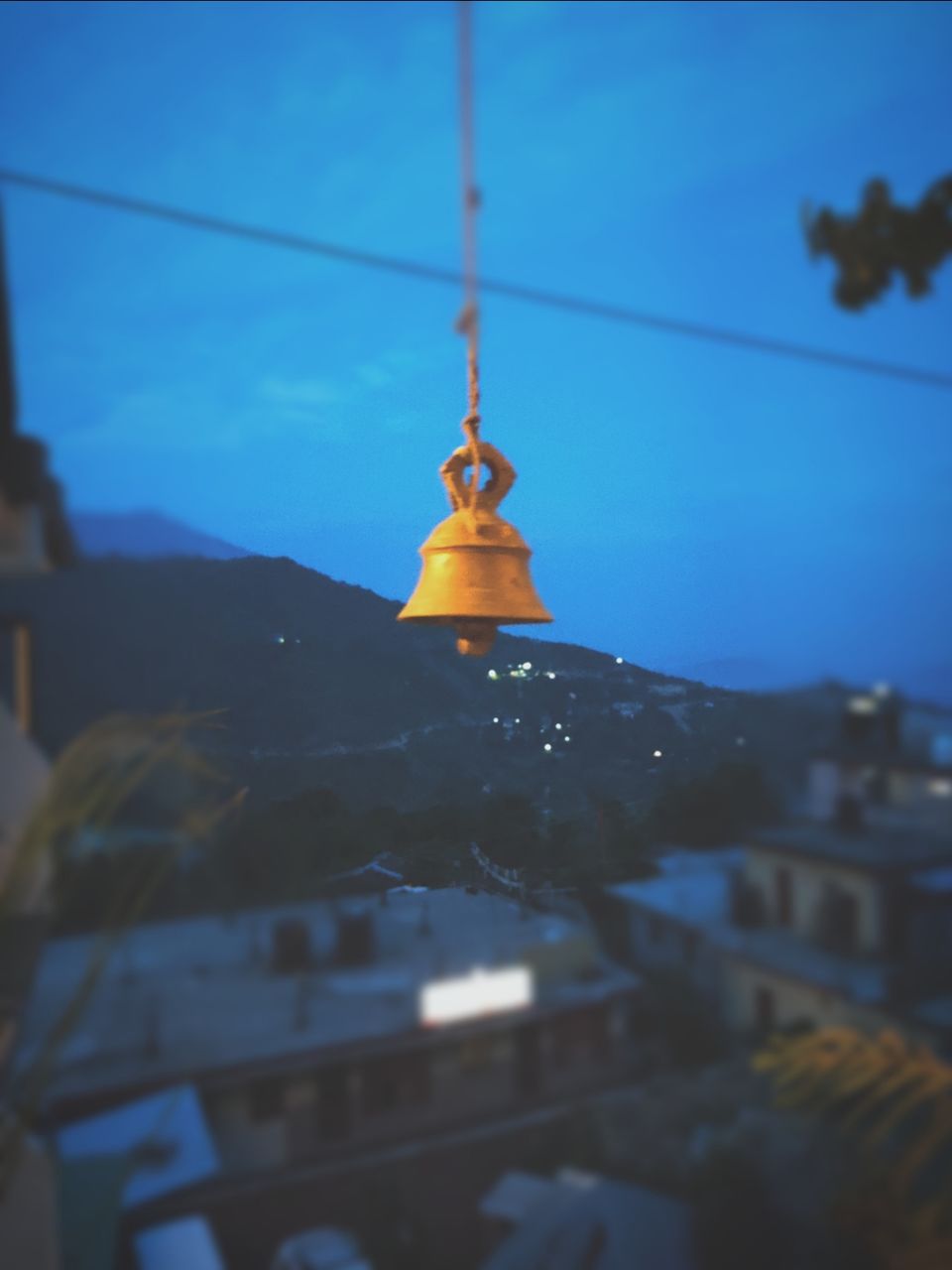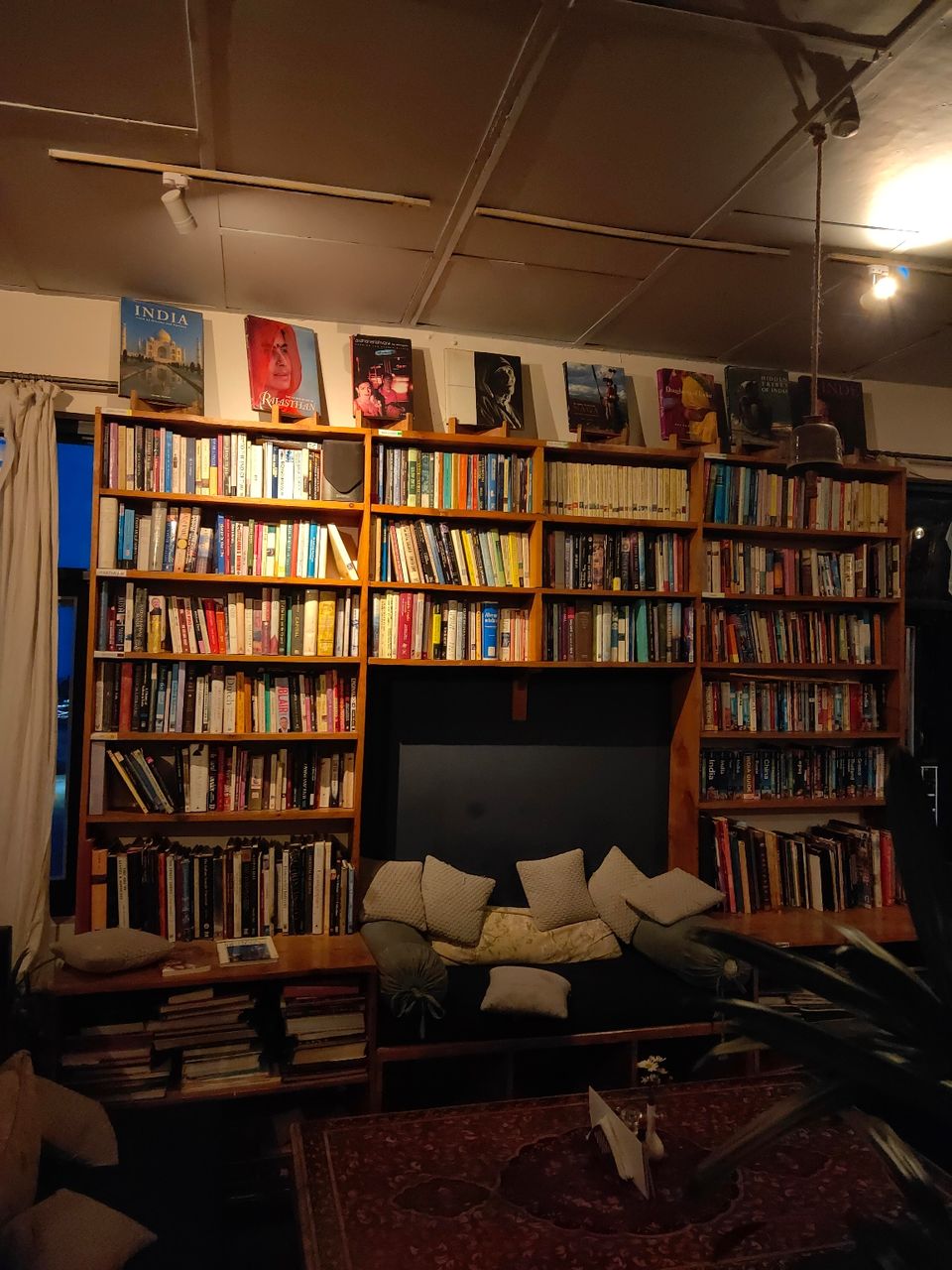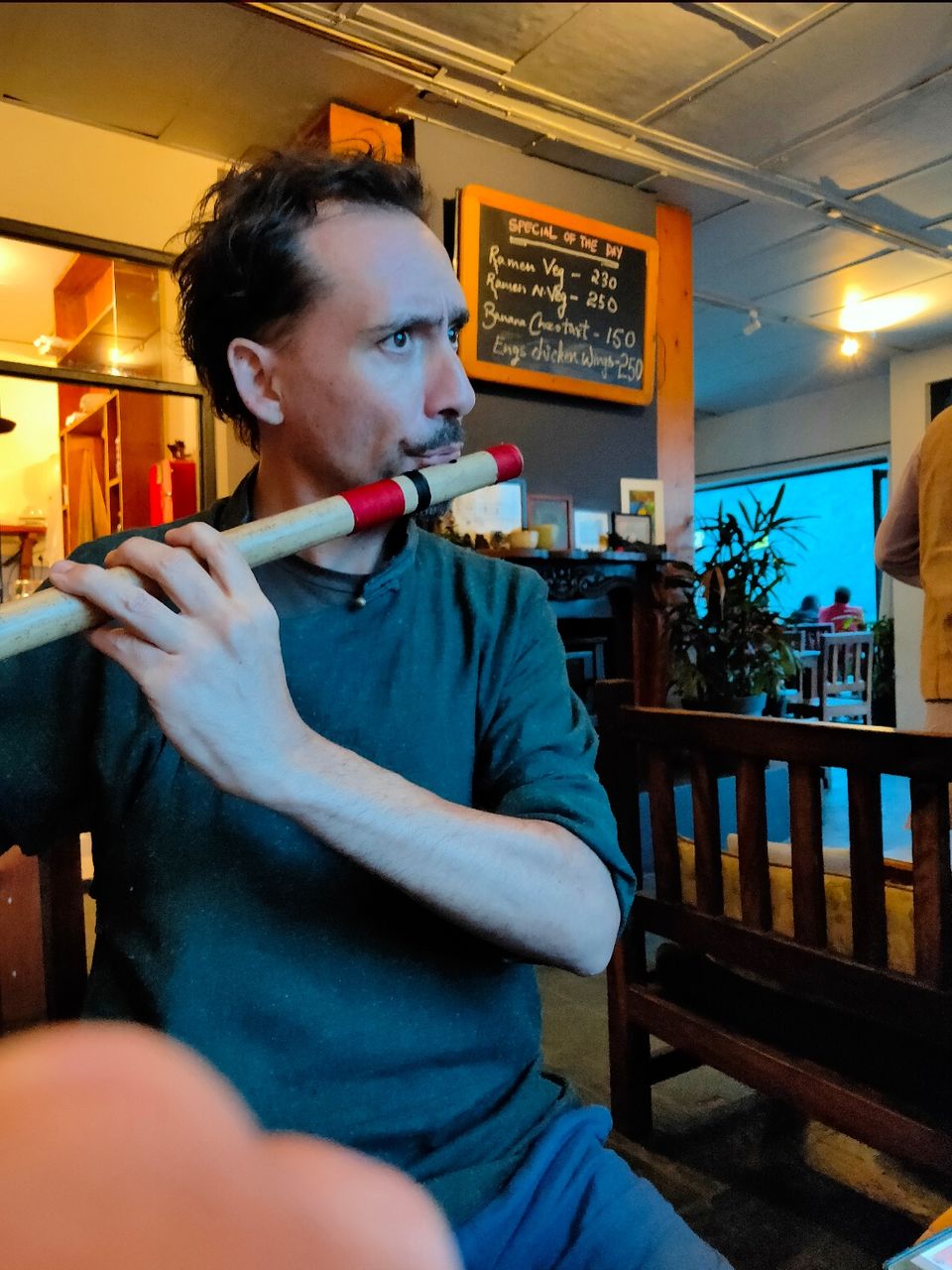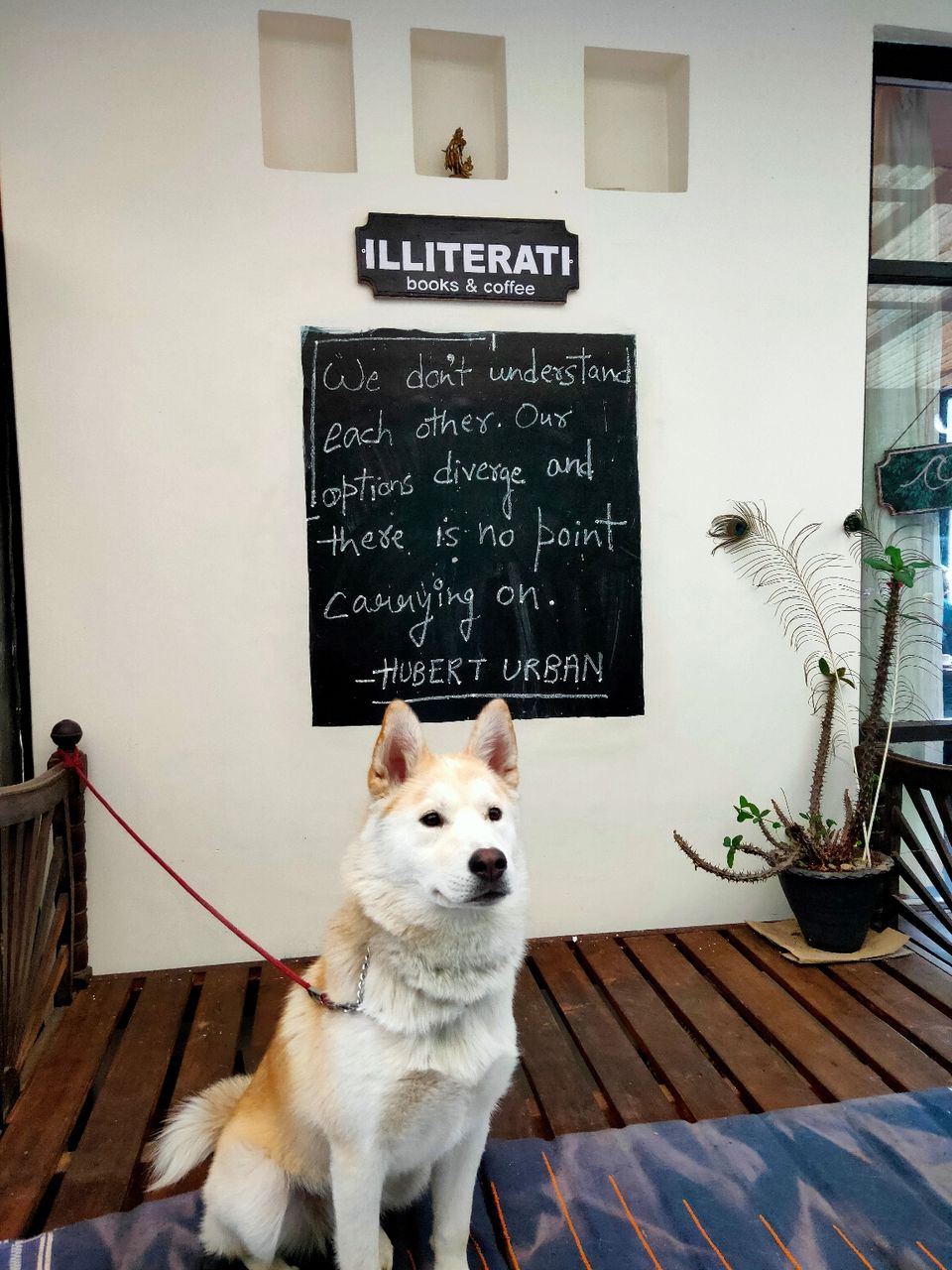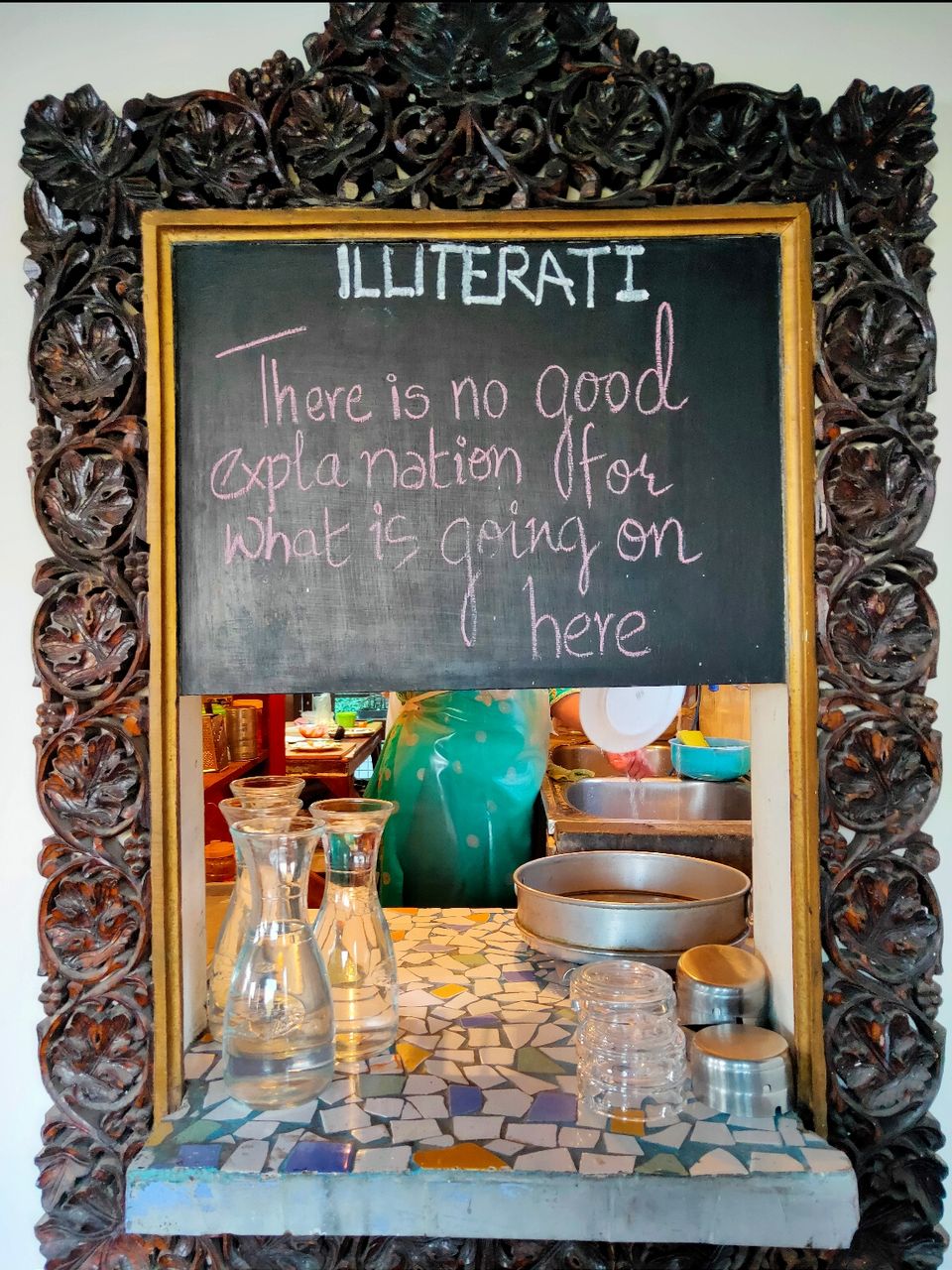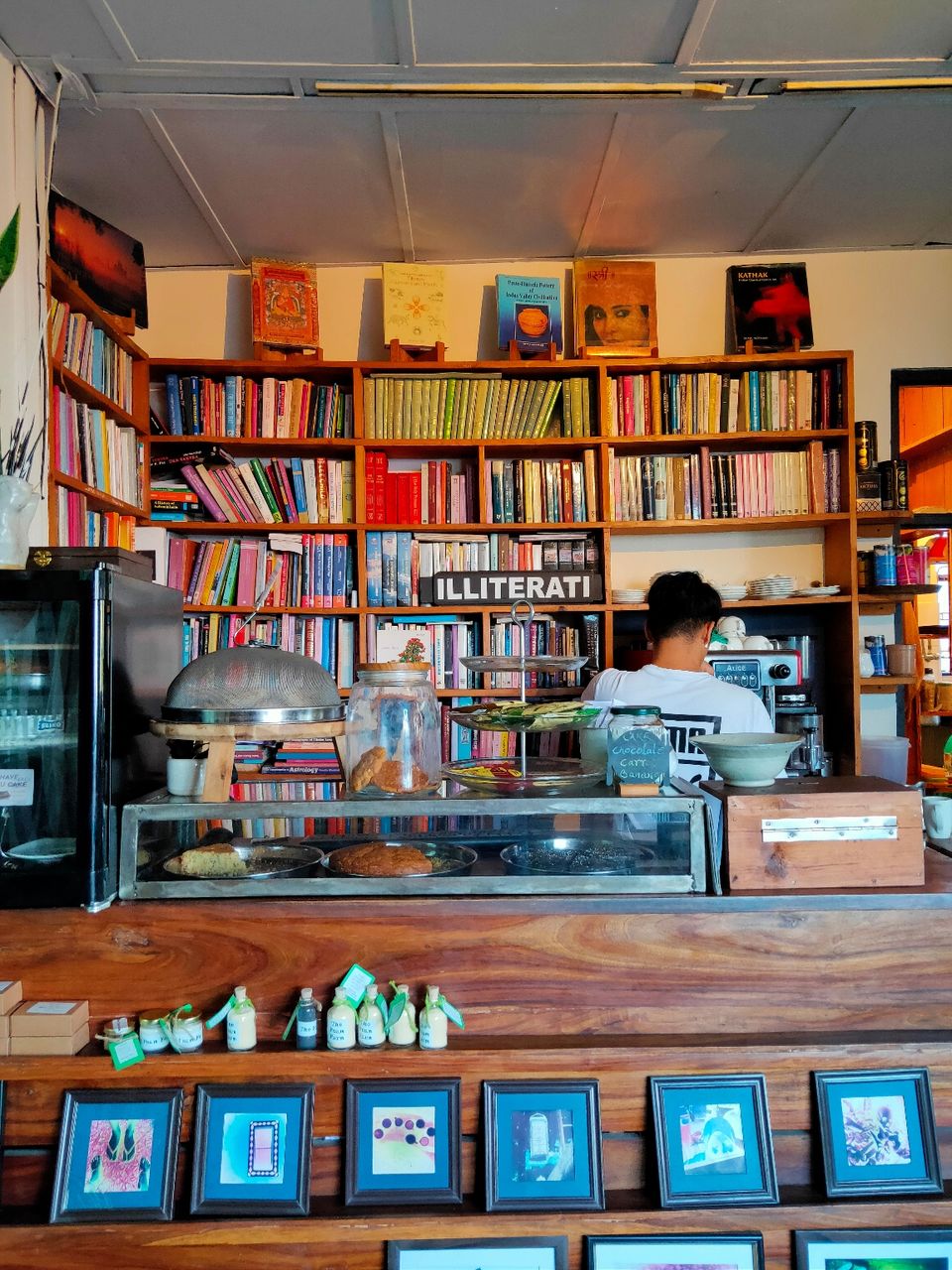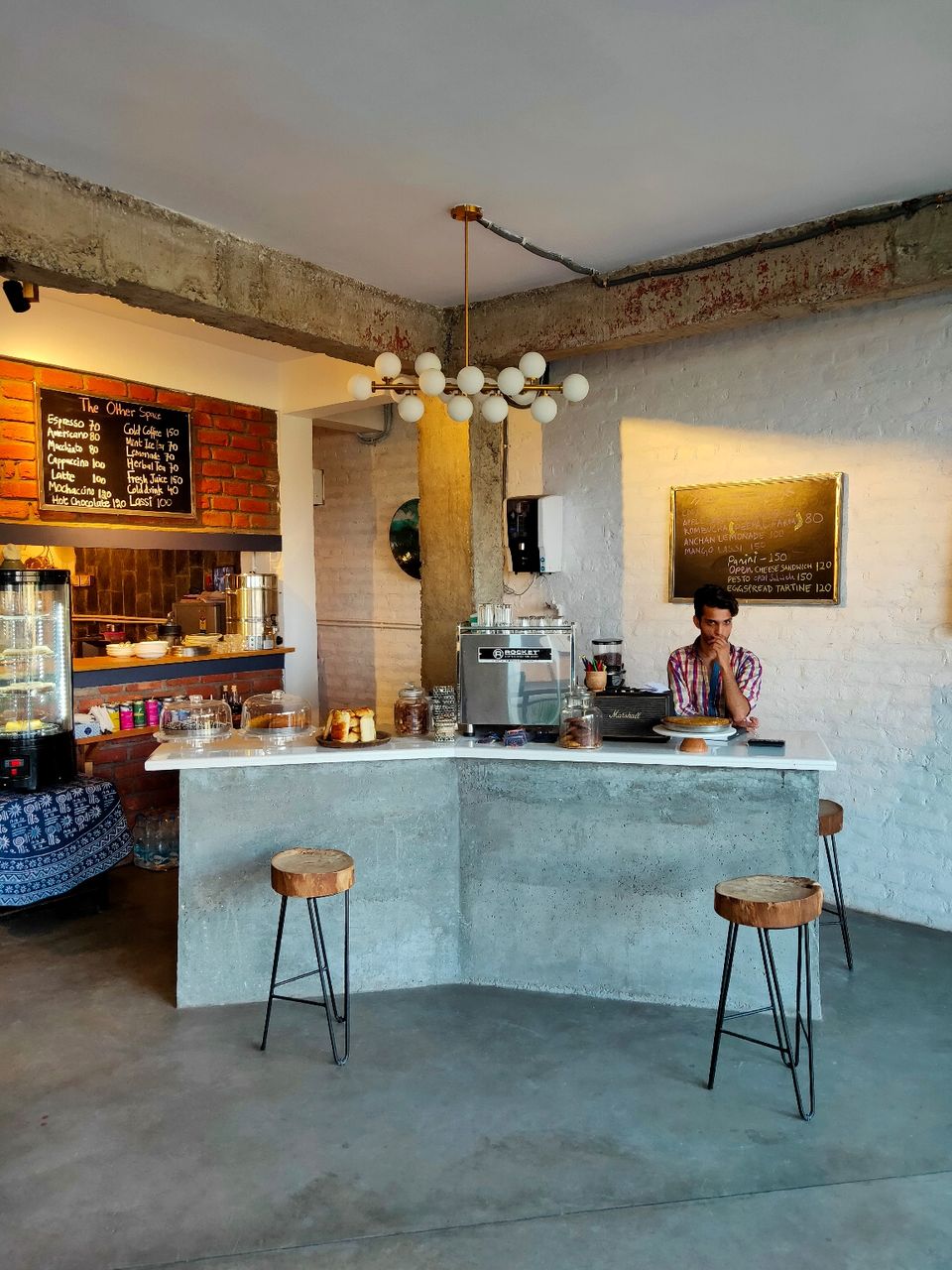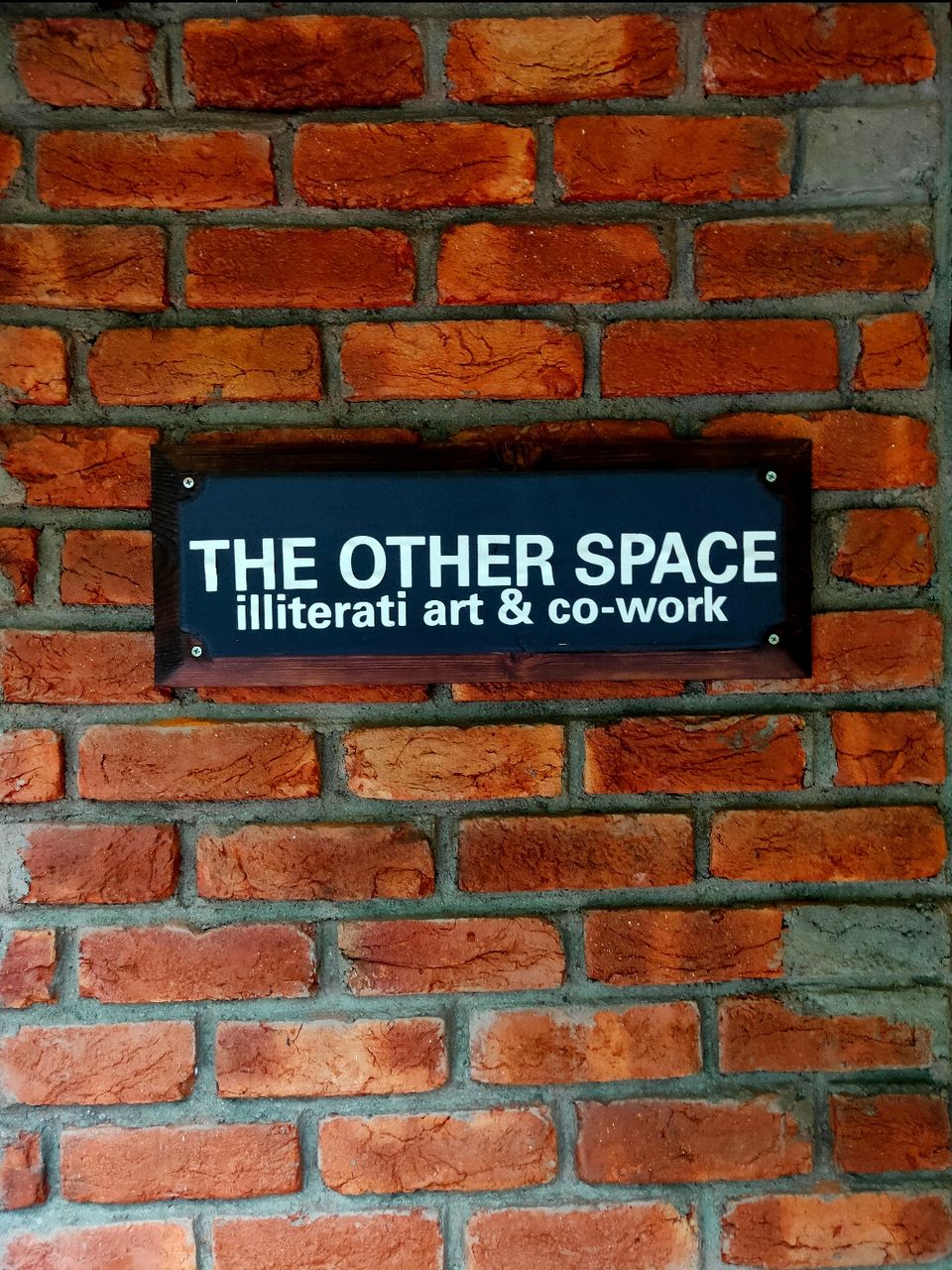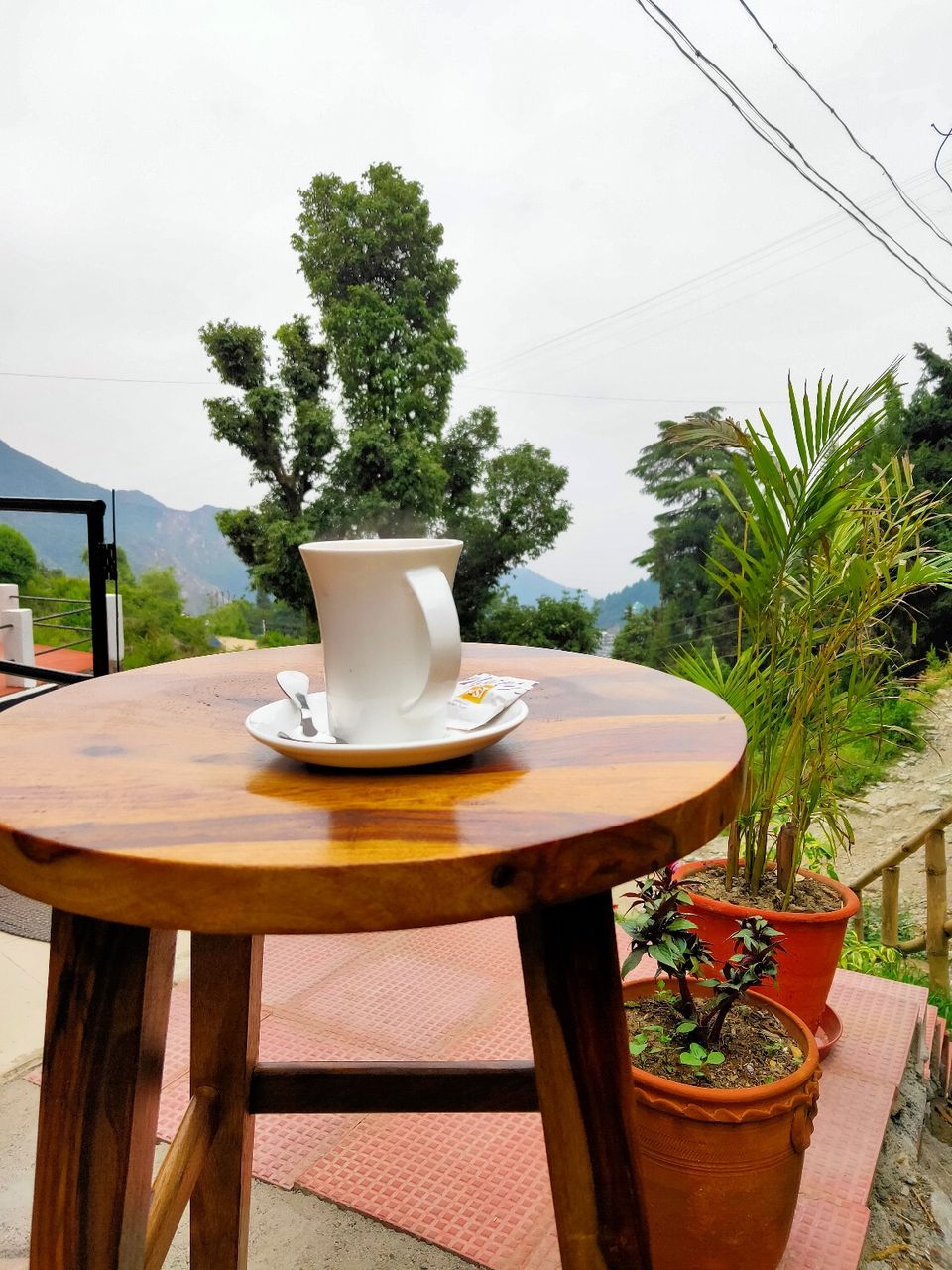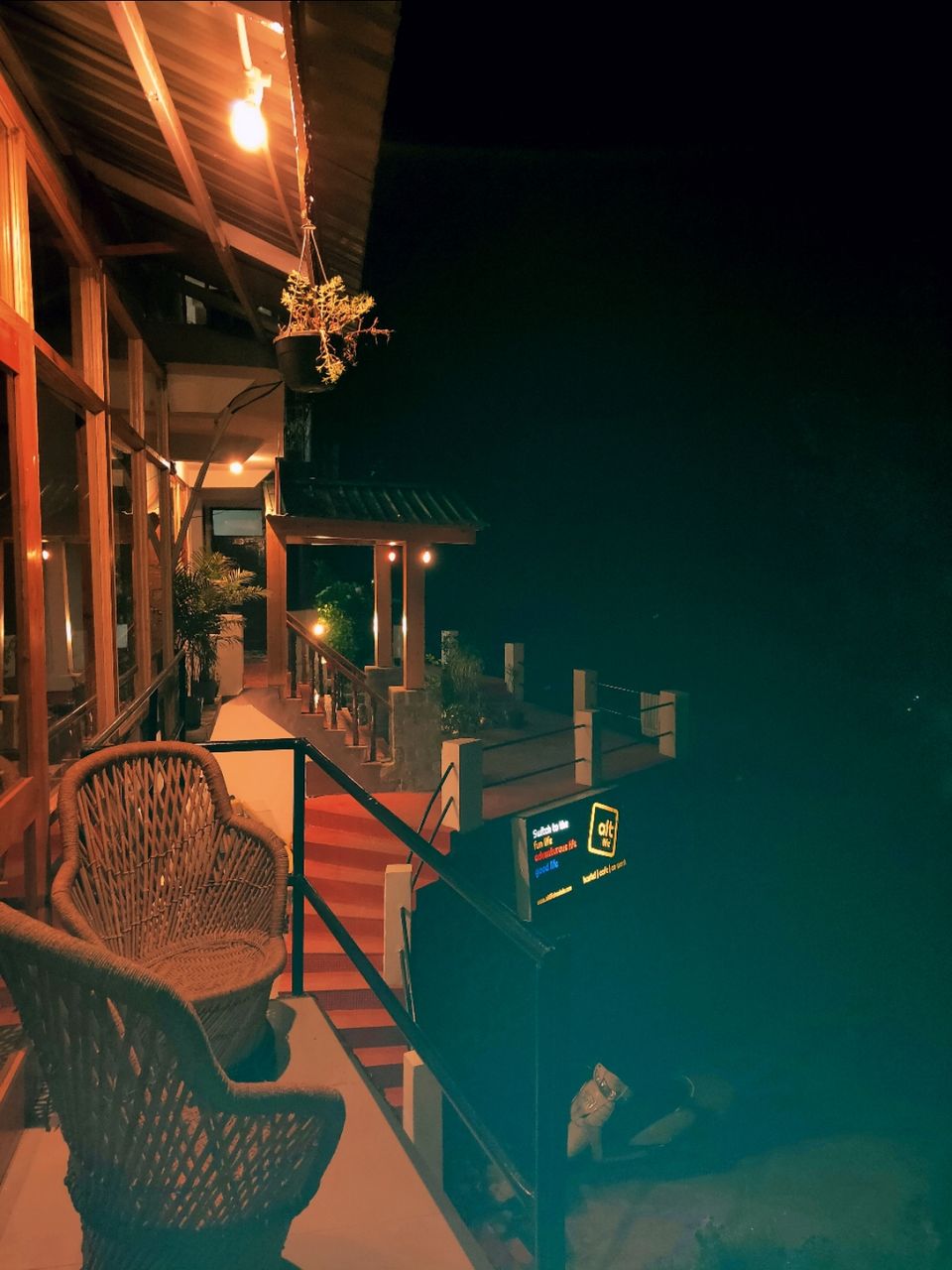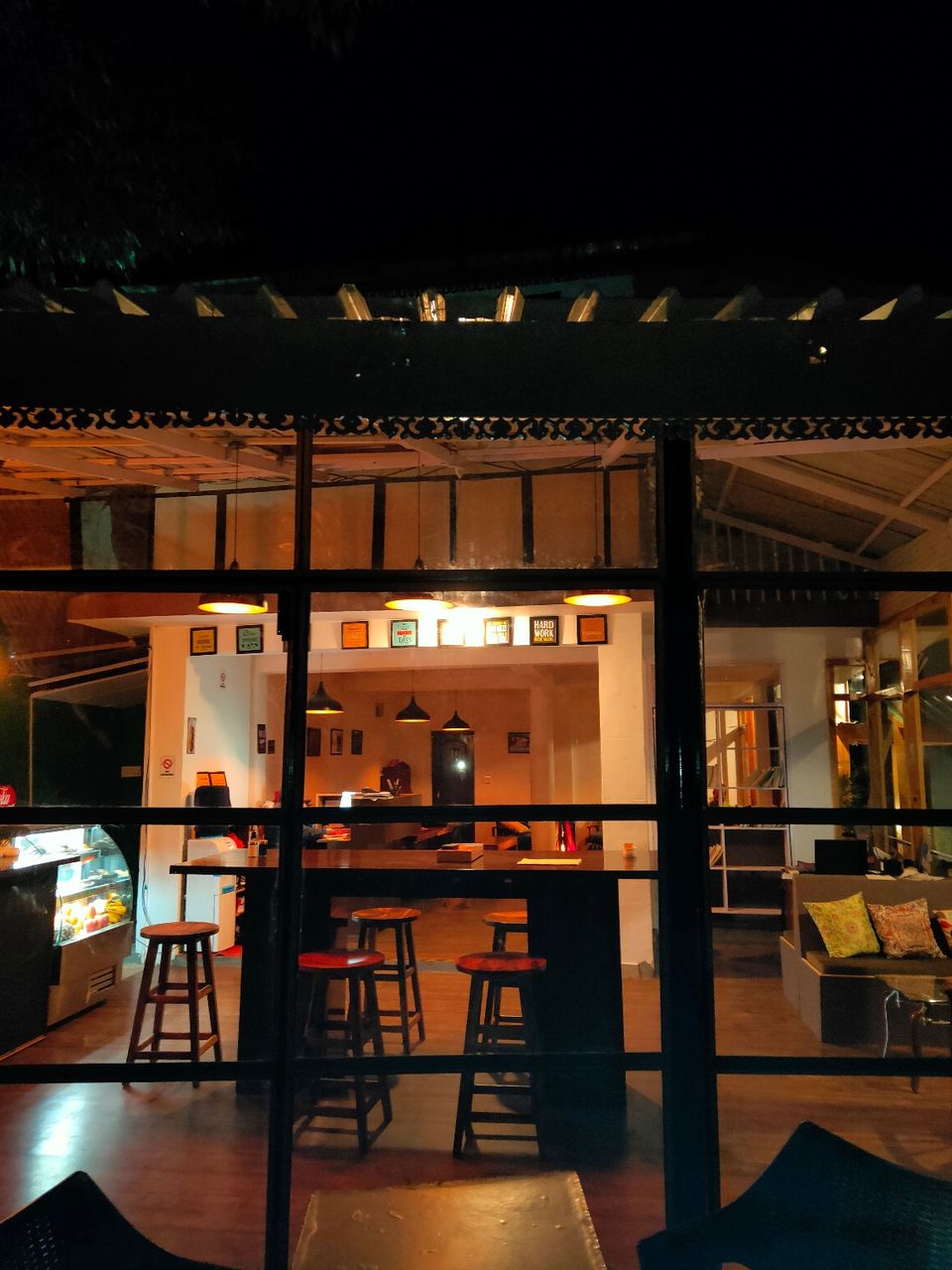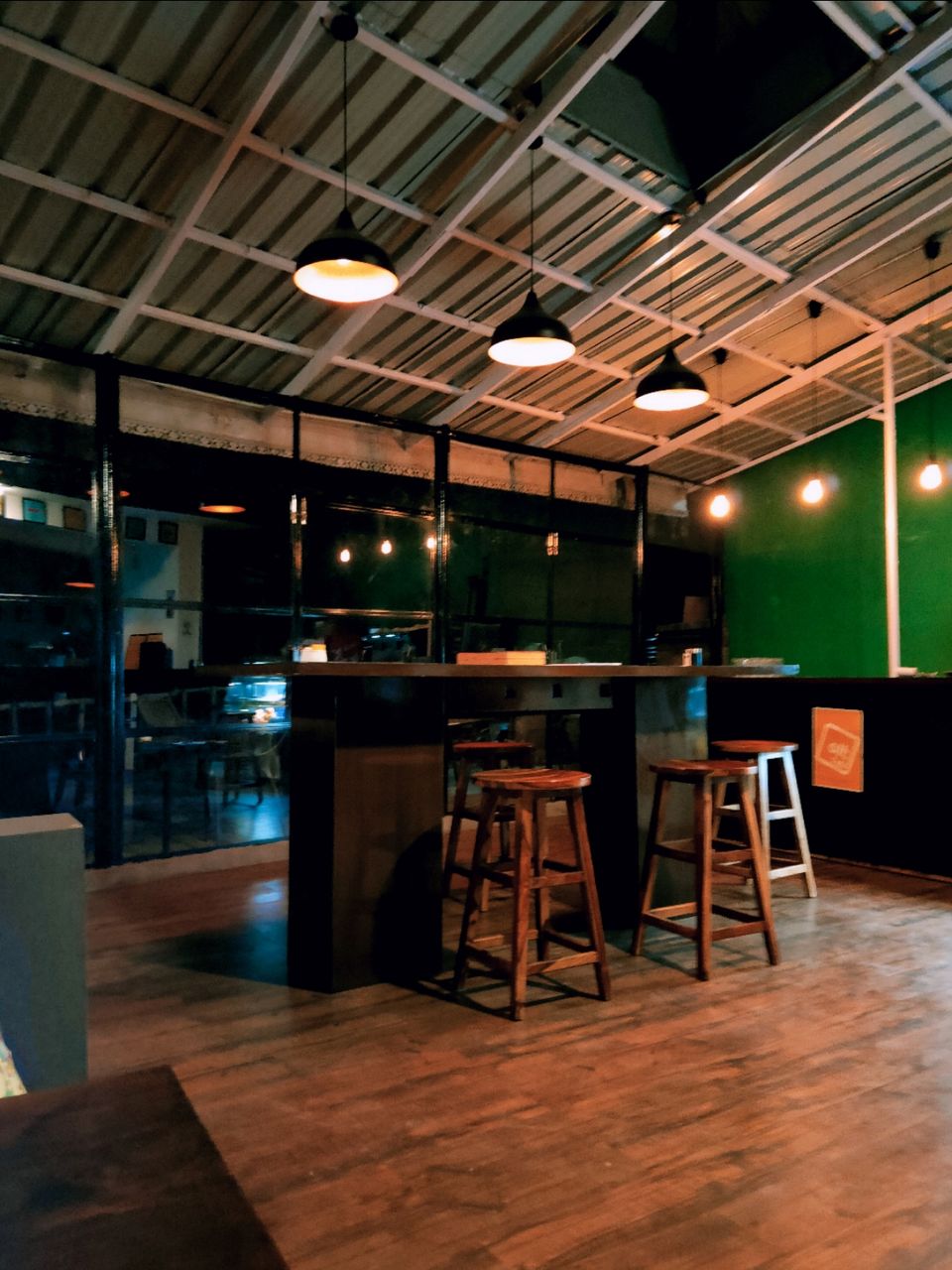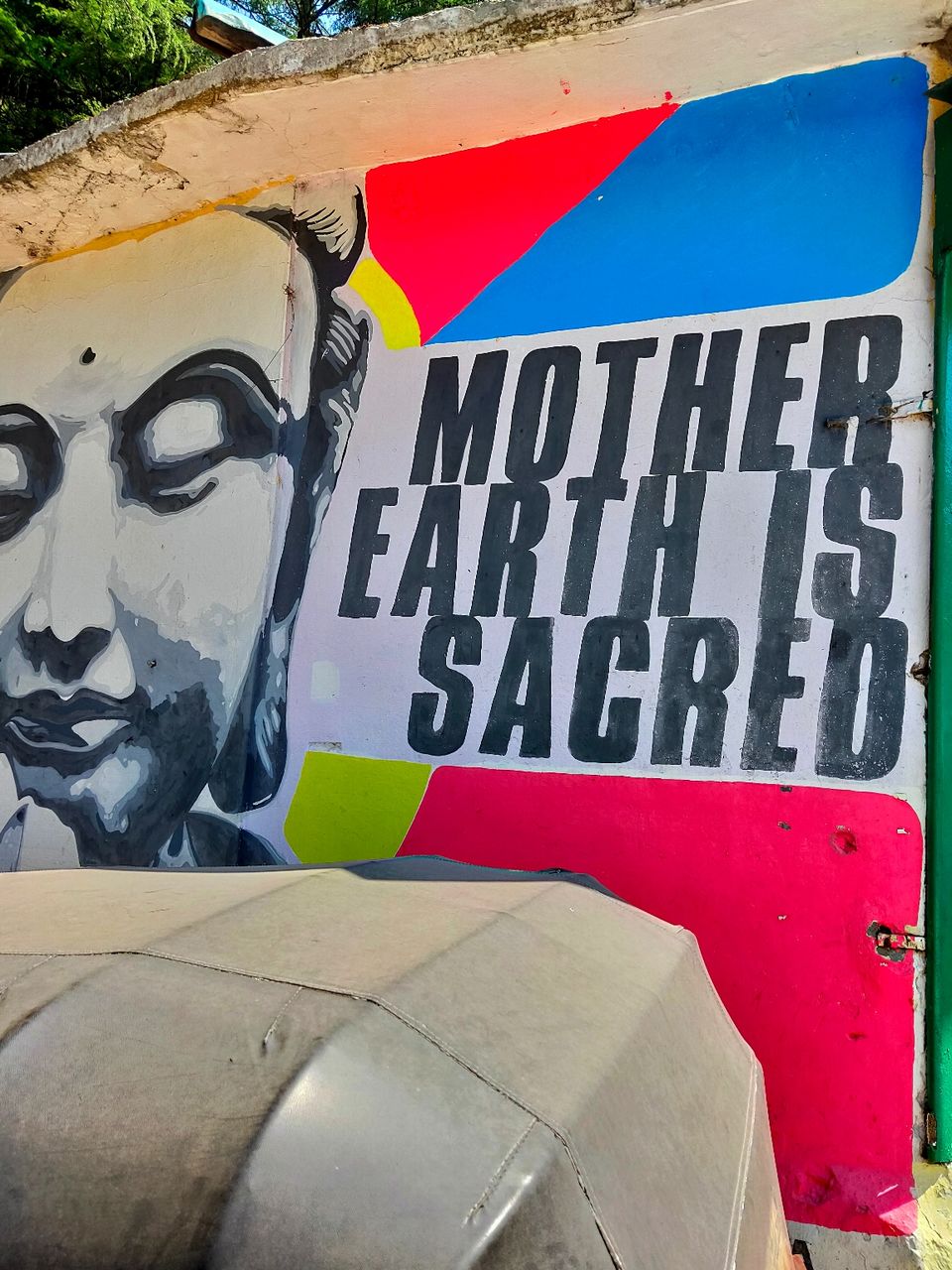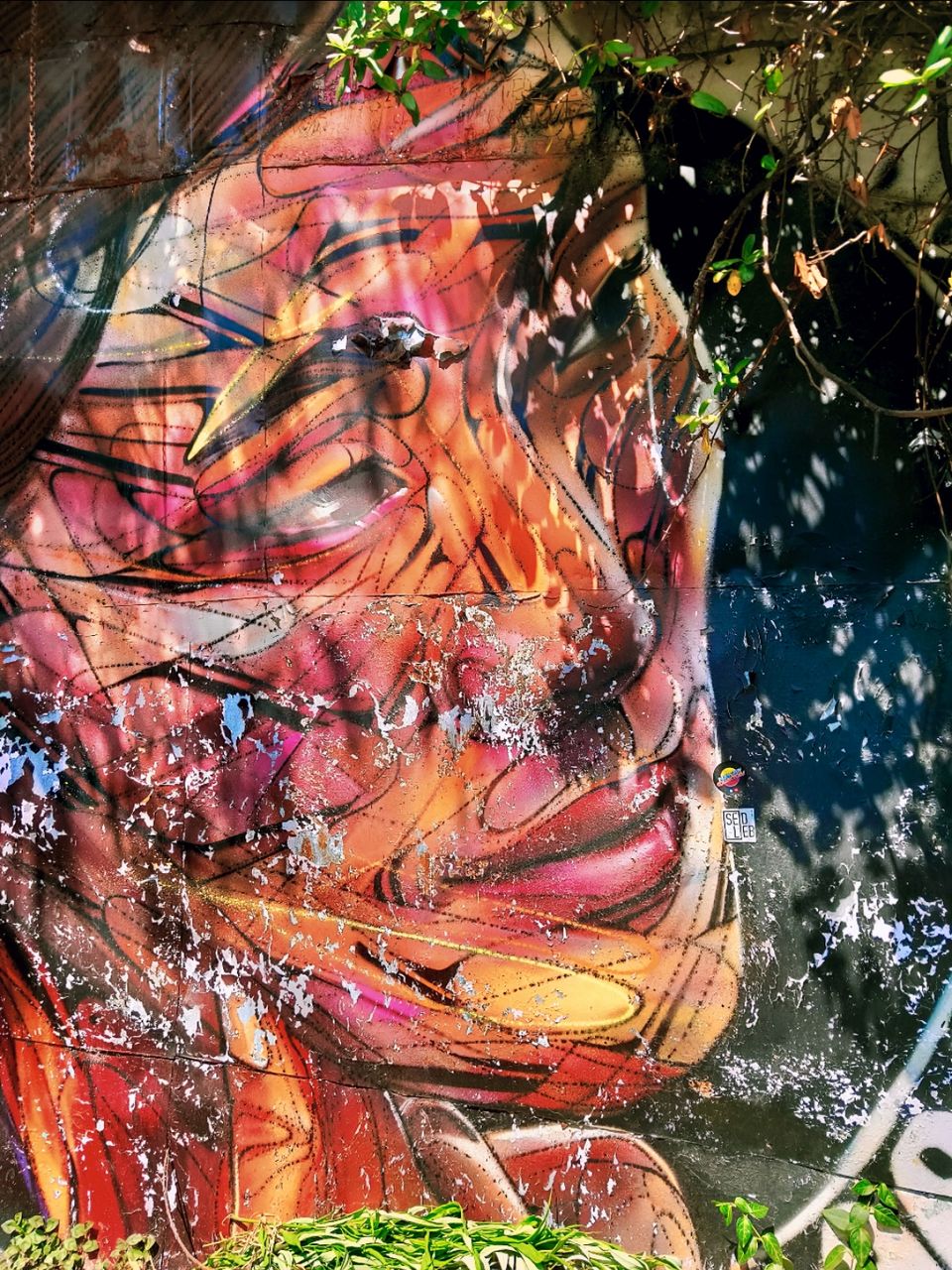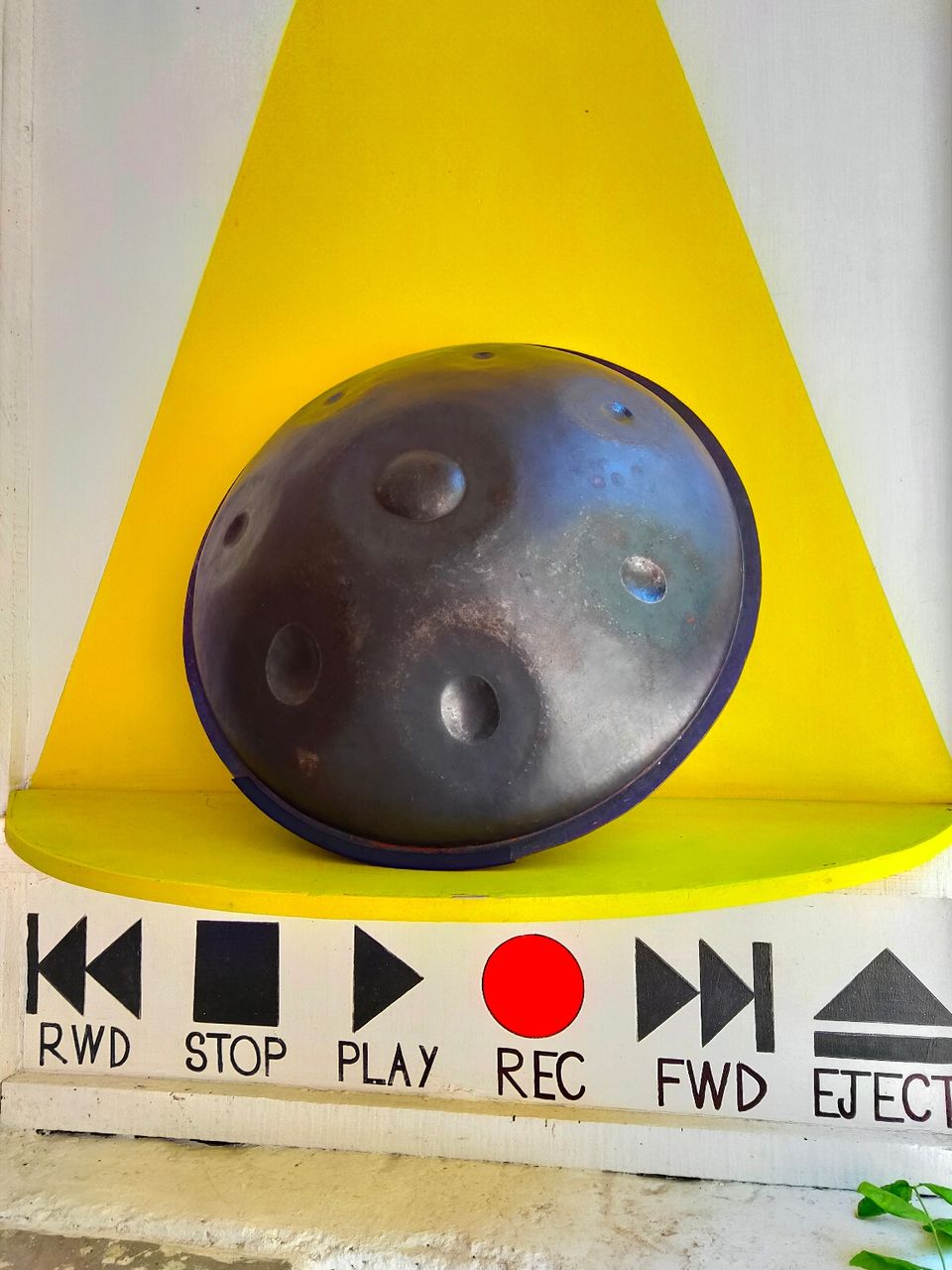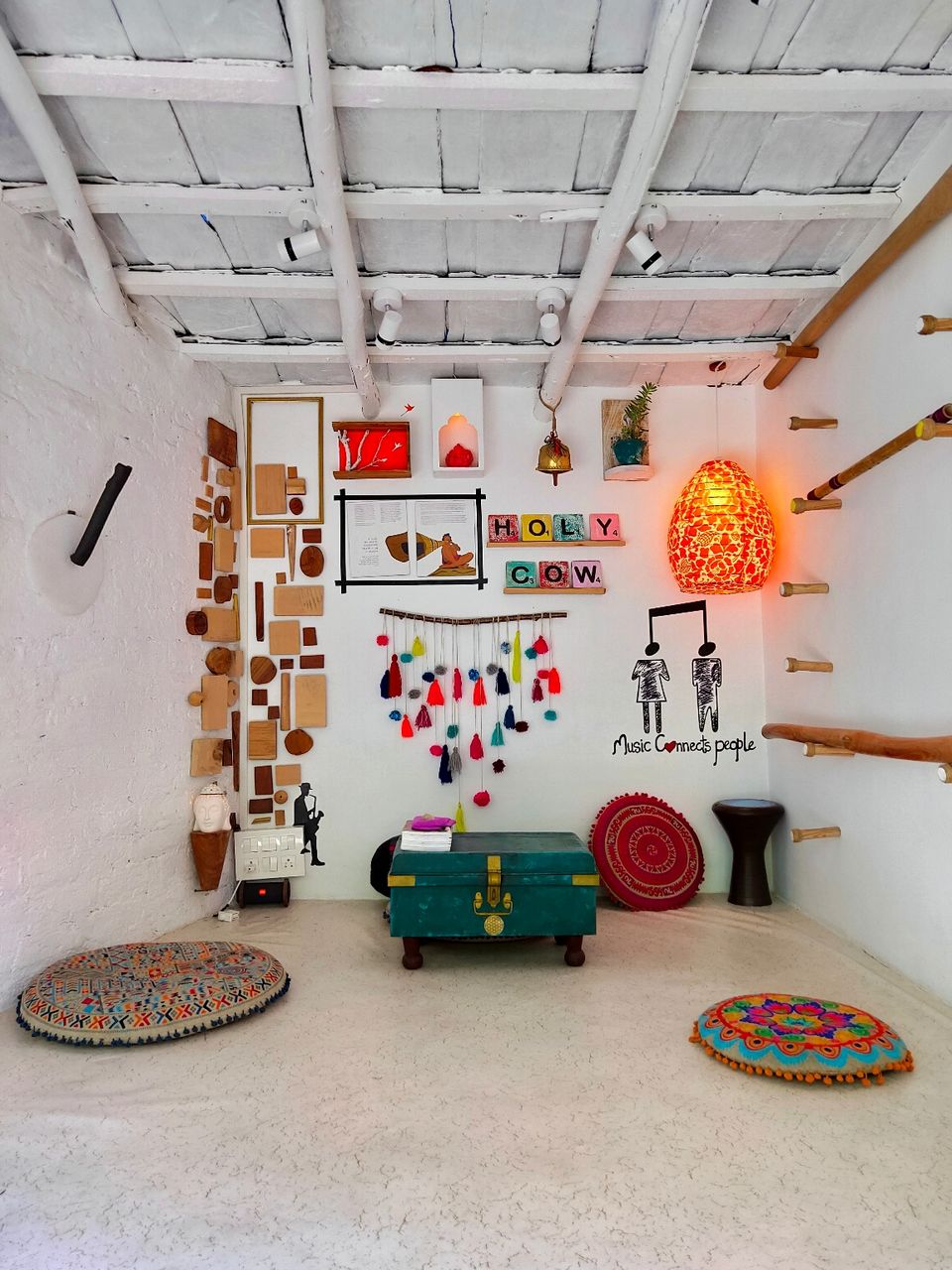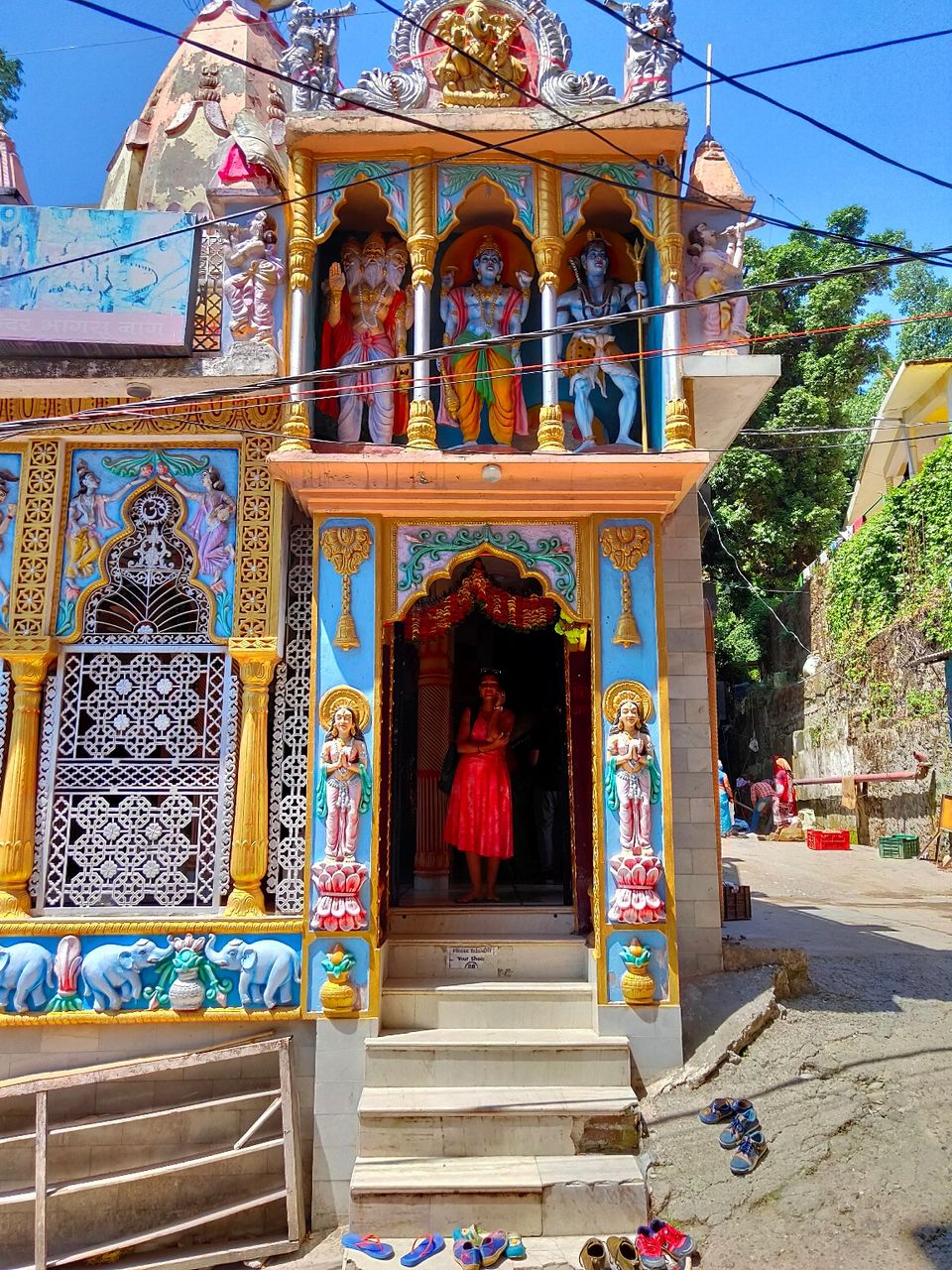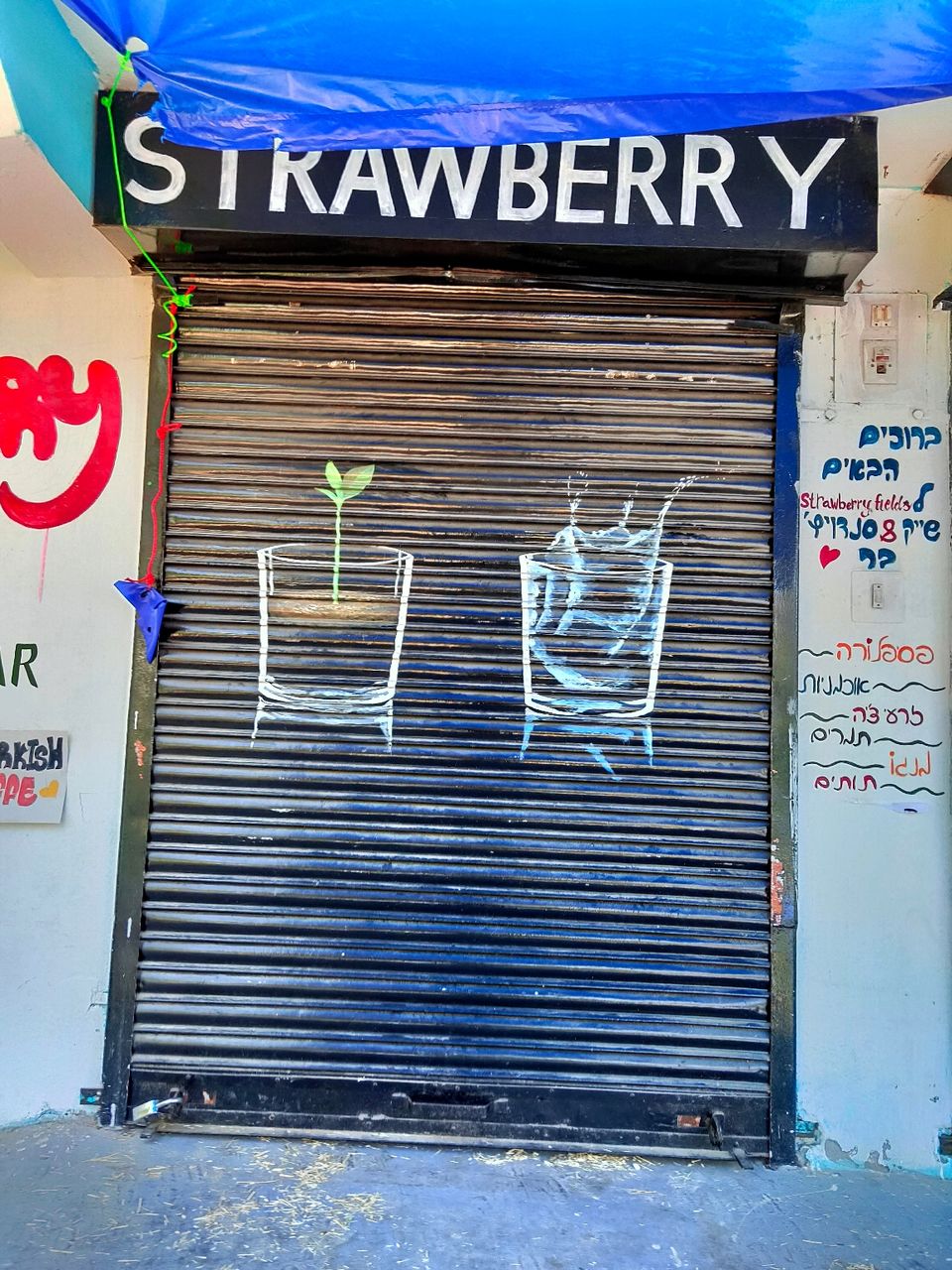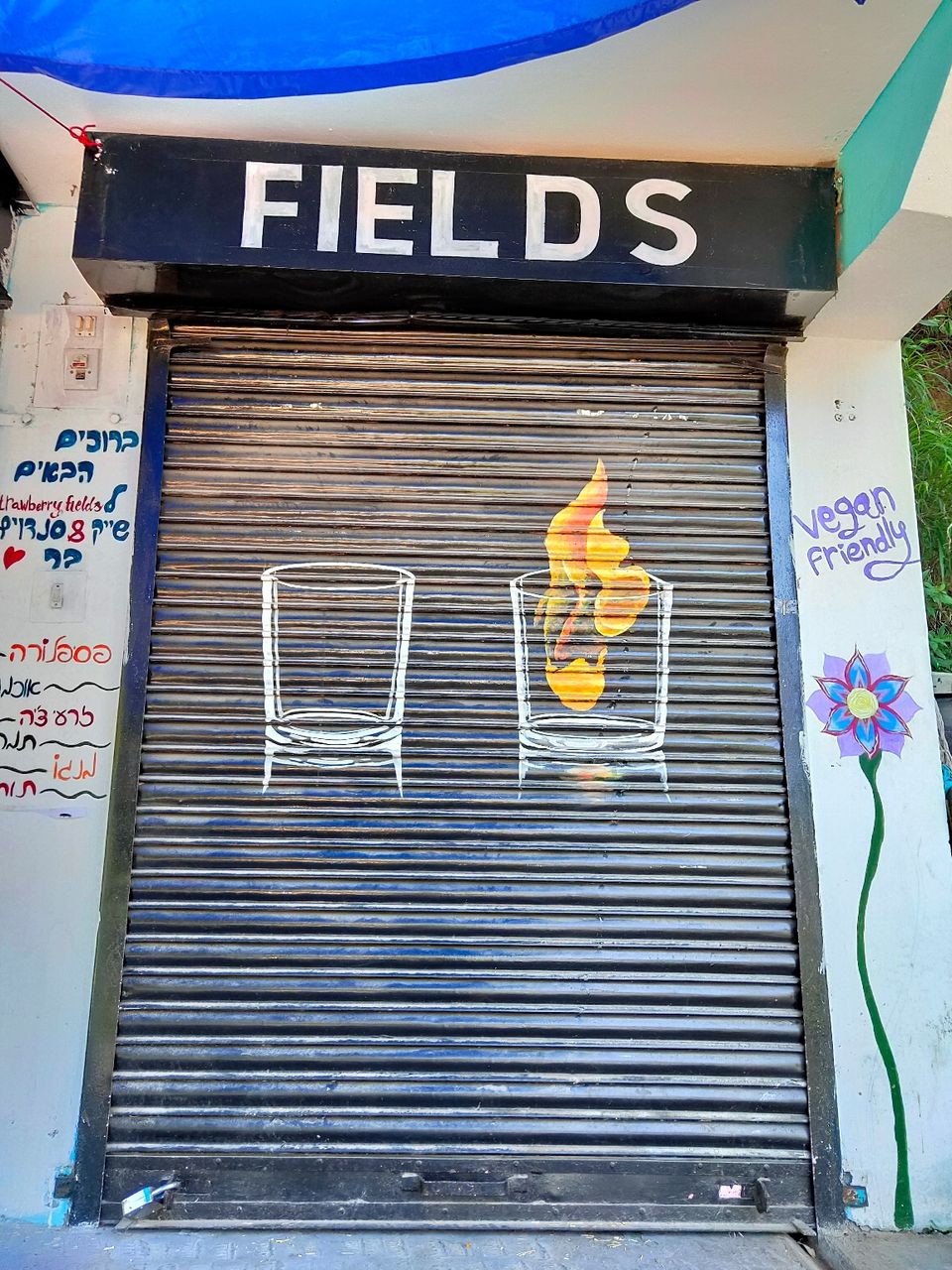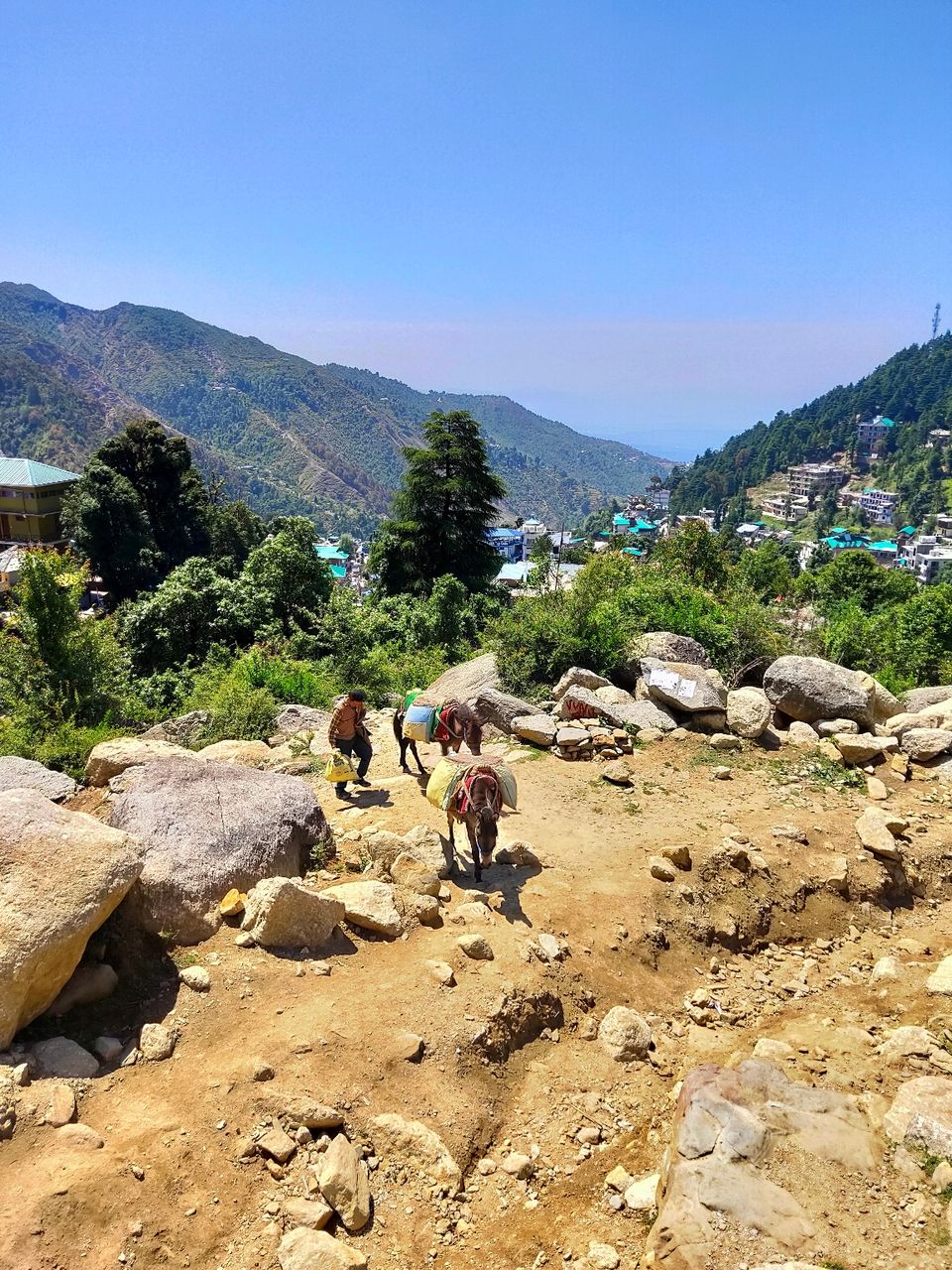 I had learnt about this No Name Waterfall that is located in Gaddu village and is approximately an 2 hour trek from Alt Life. A fairly demanding trek so make sure you eat well and are well rested to opt for this. This by far is one the most soulful treks I've taken and let me tell you it is extremely rewarding at the end of it. The climb is through dense forests and can be done without a professional guide as I did it on my own.
I started my trek around 12 and made it to the waterfall by 2pm and the first glimpse of it blew me away. Unlike the Bhagsu waterfall this one is completely secluded and is completely non commercial to the point where there were only a handful of 10 people in the whole area. The water is supremely cold and might freeze you at first but when you think of how far you came just for this you put everything behind you. The pictures will tell you everything you need to know about this place though one must wear proper shoes and have their sunscreen lotions handy should you be visiting it this time of the year. I spent a good 4 hours here while I had planned to make a pit stop at this highly recommended cafe called Sunset Cafe and the views from here were absolutely breathtaking.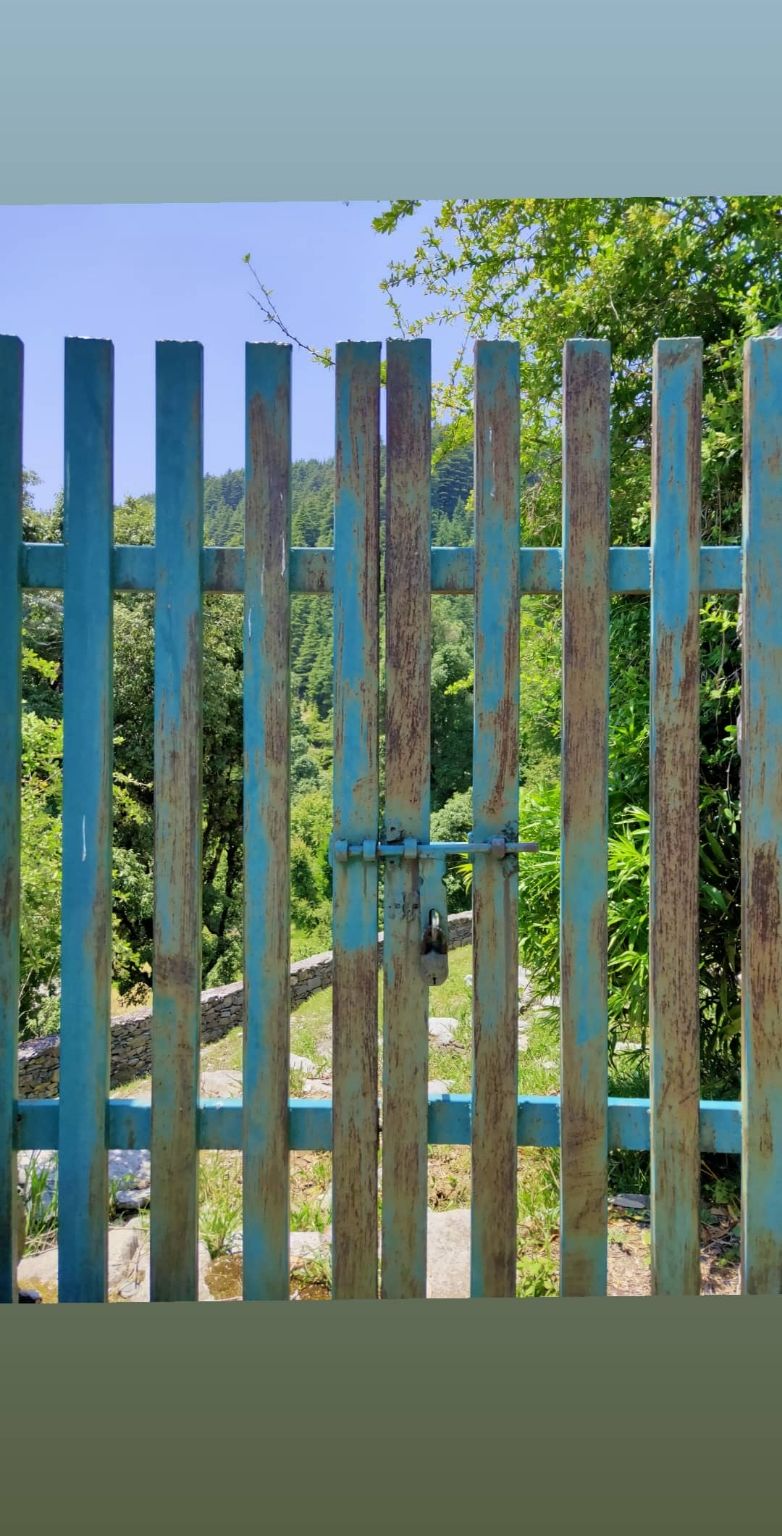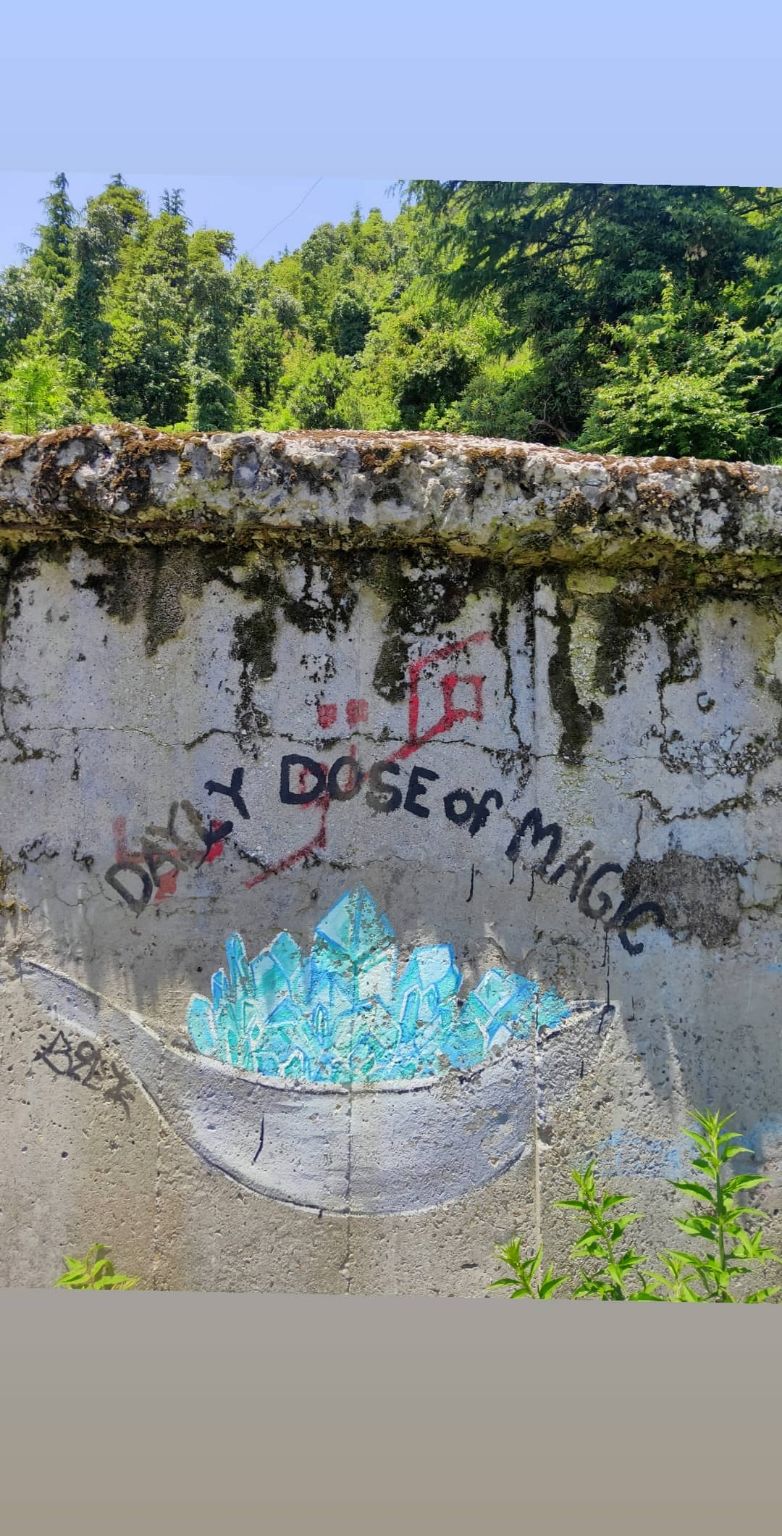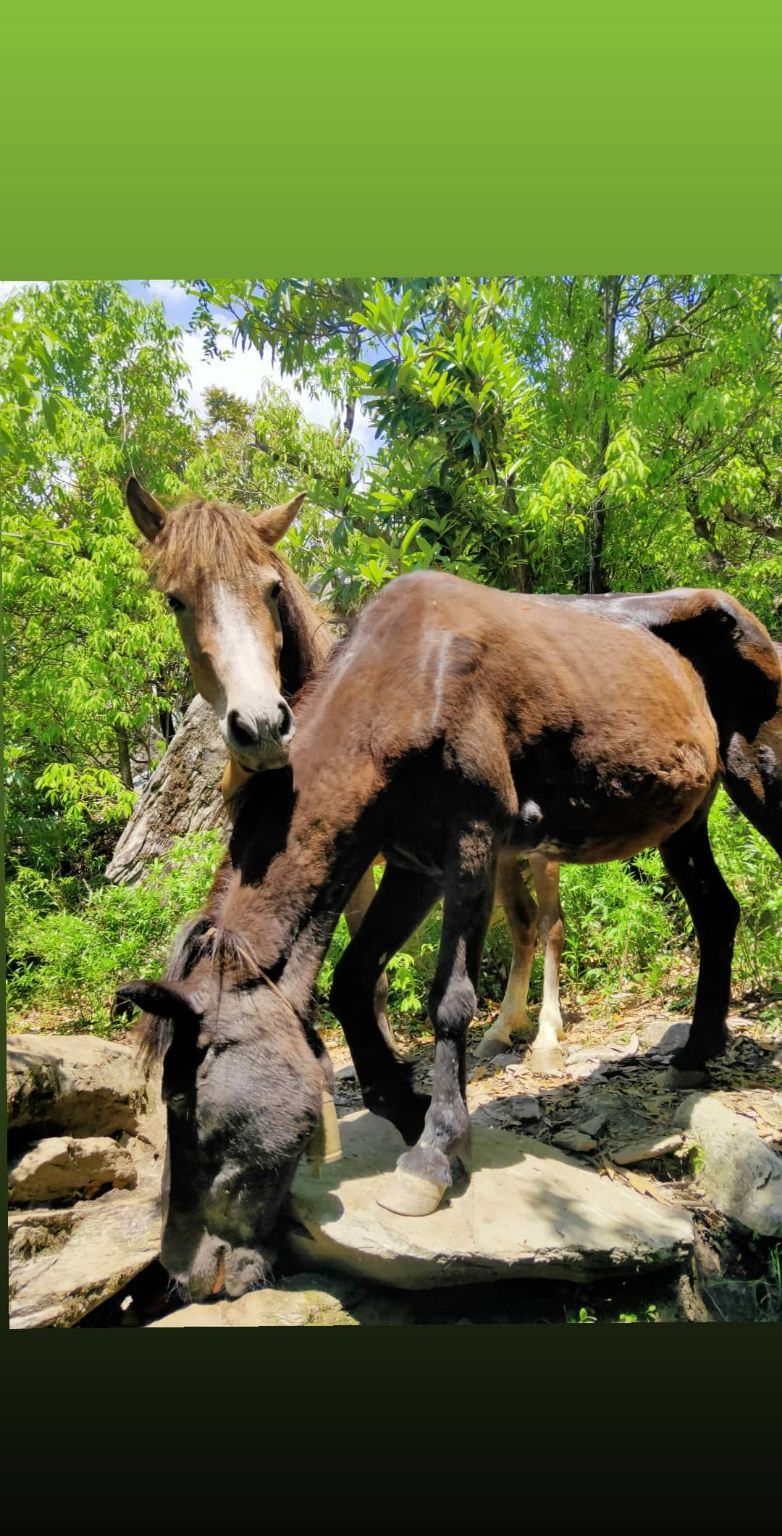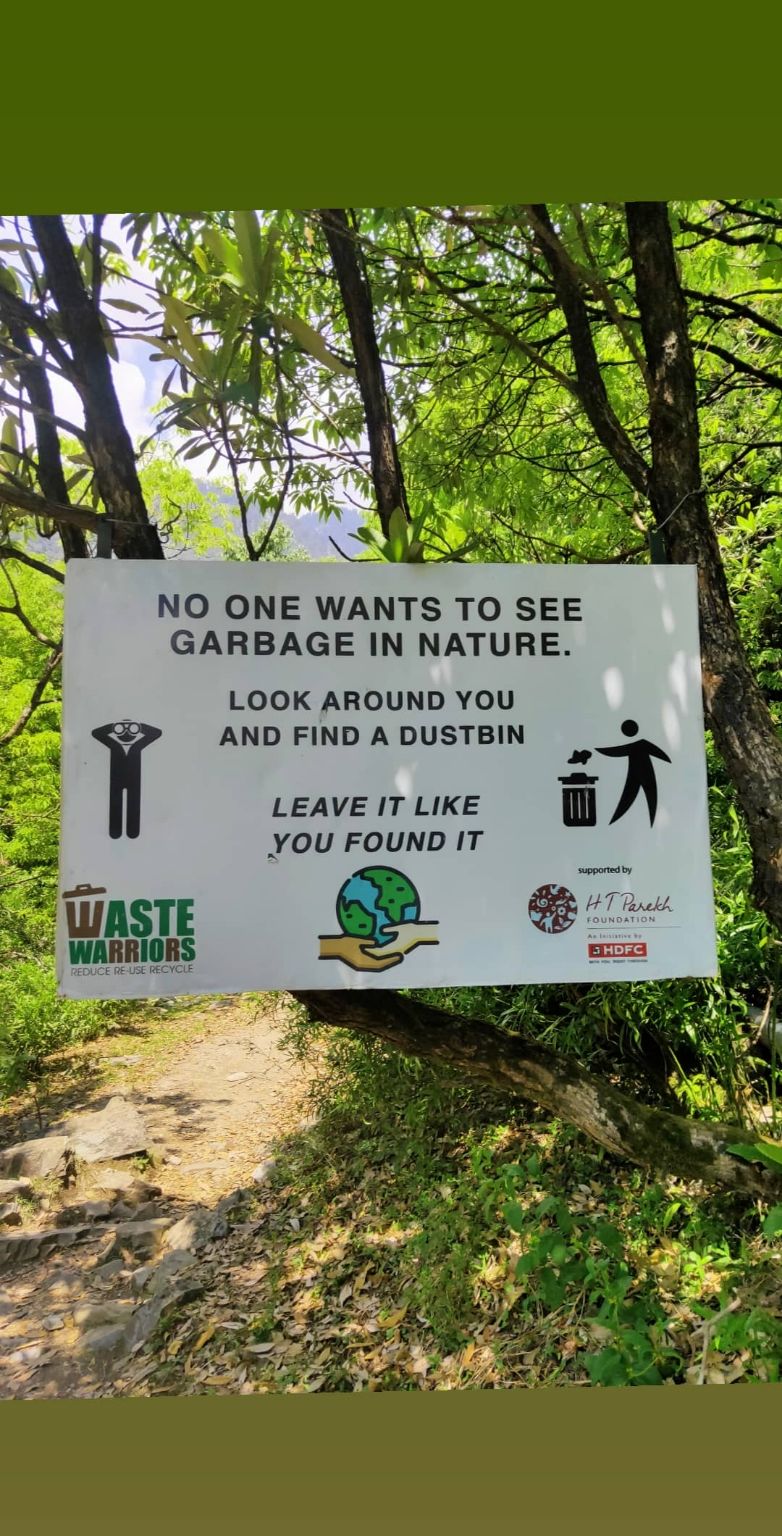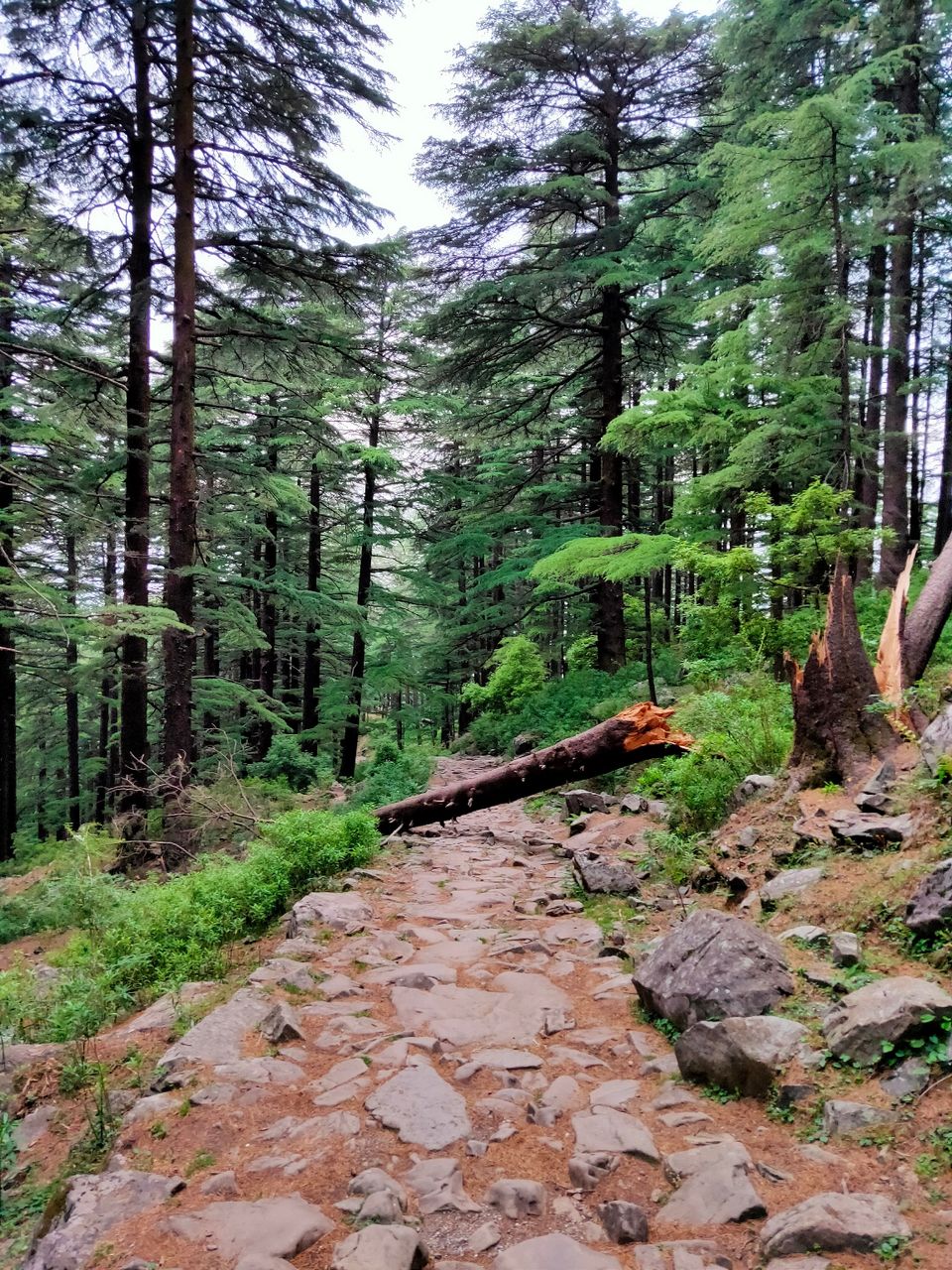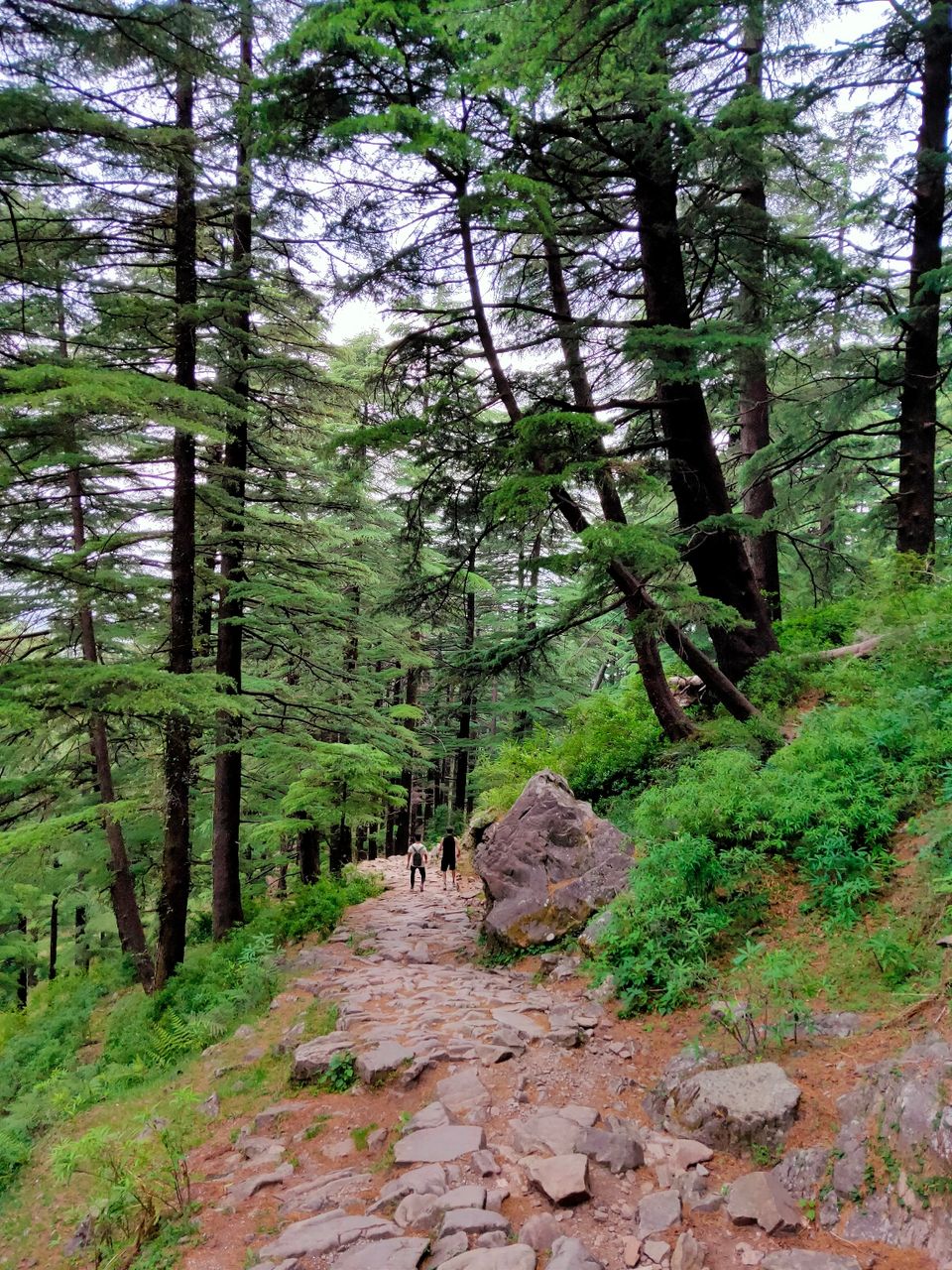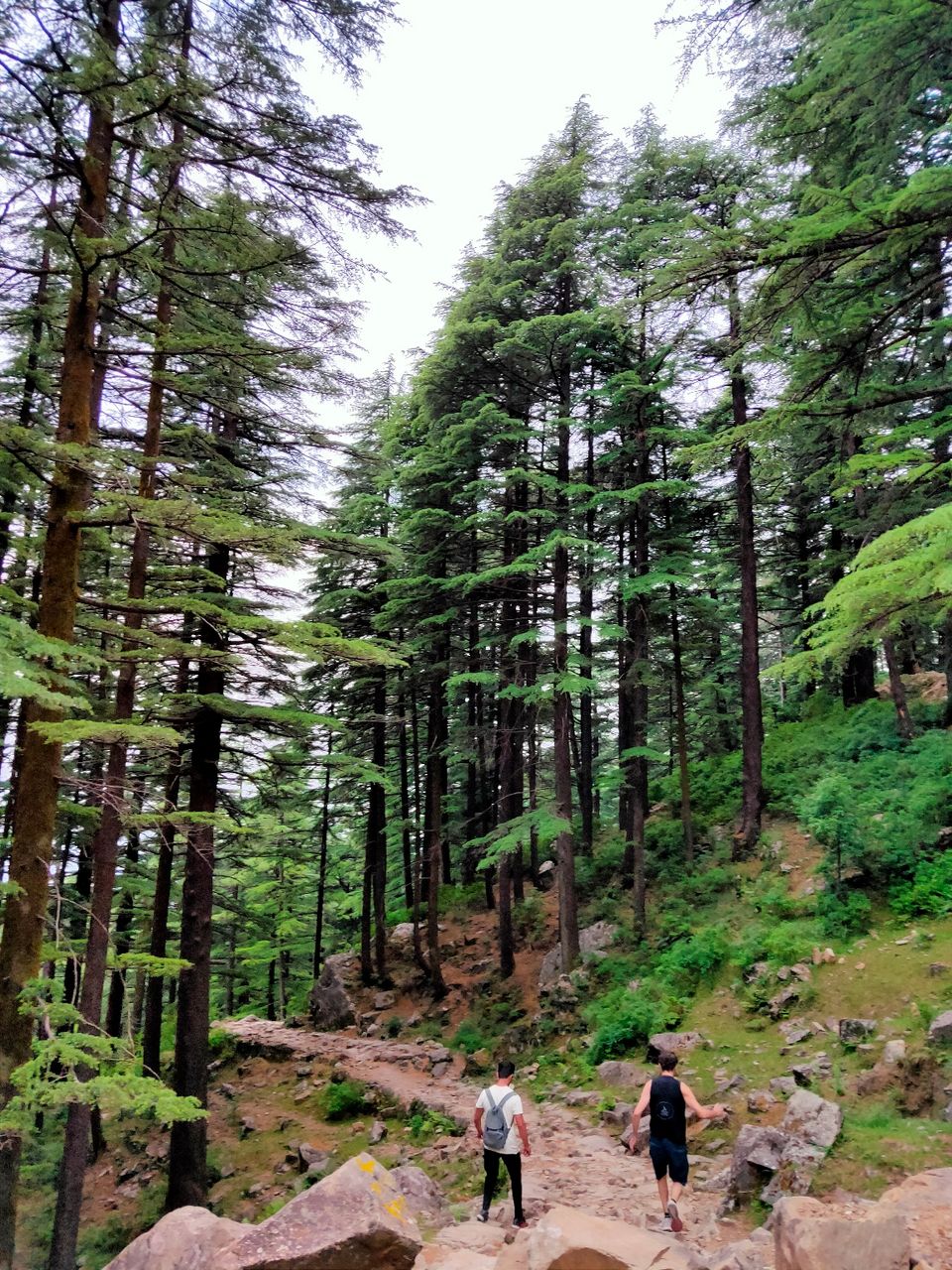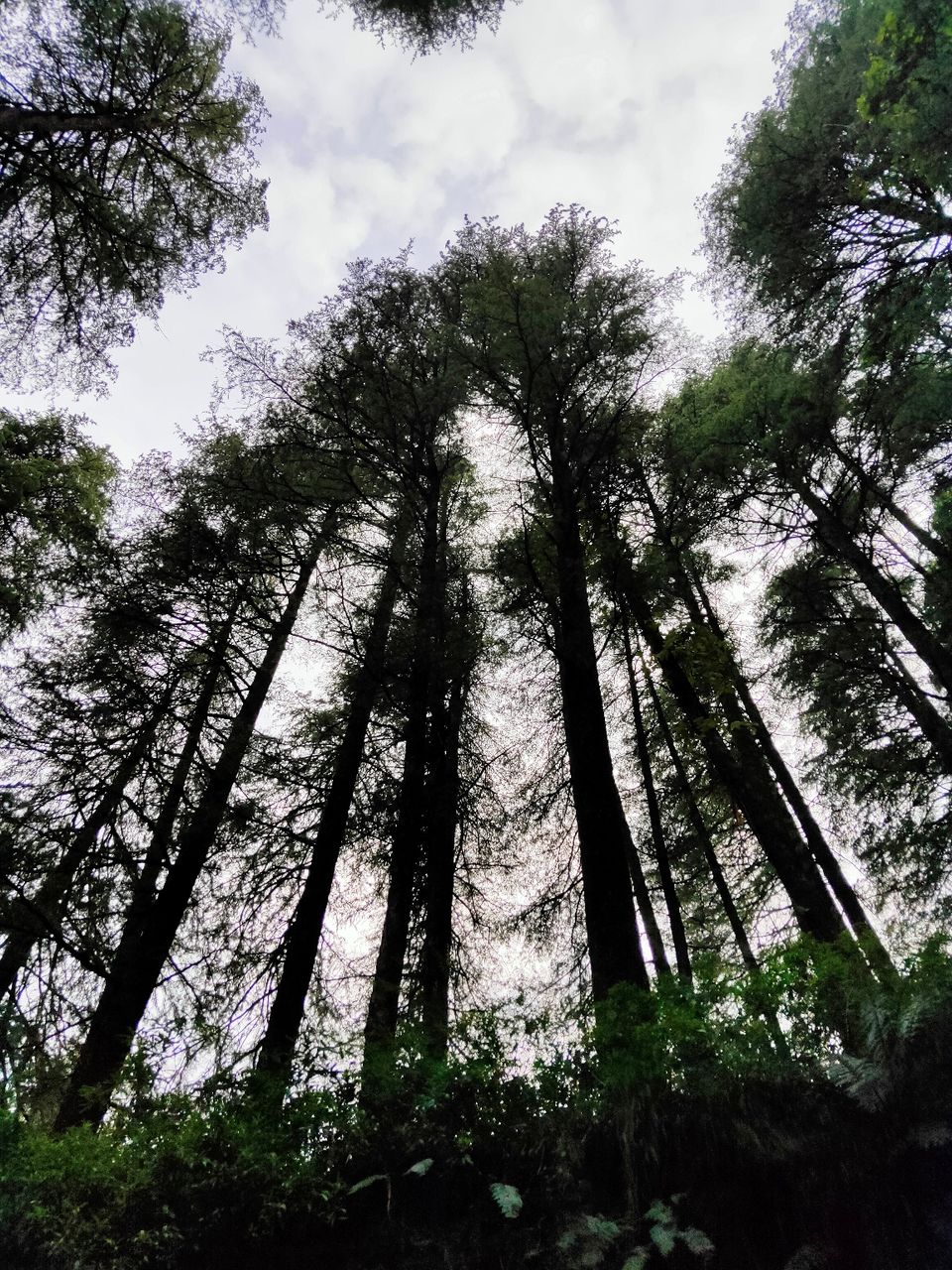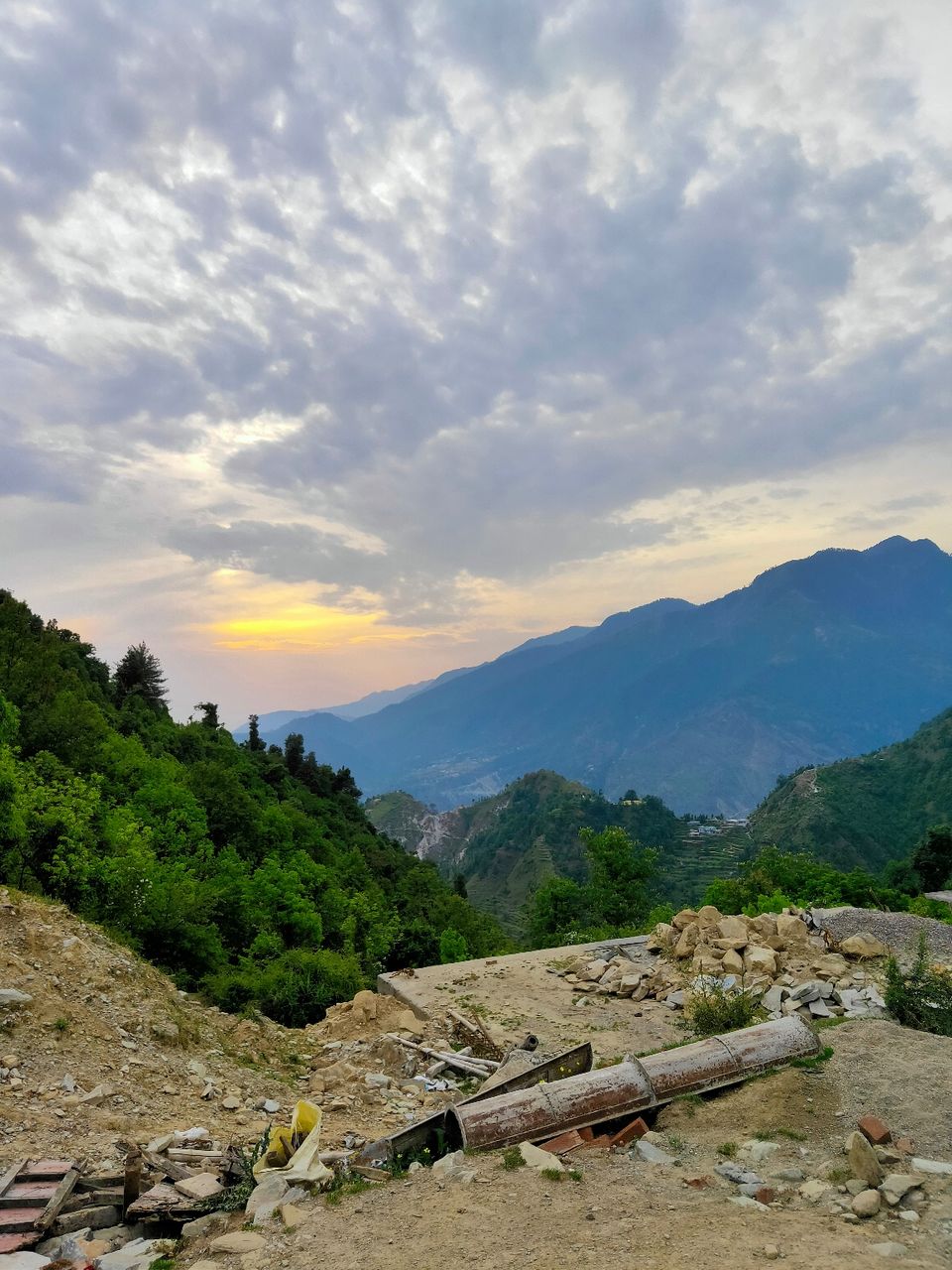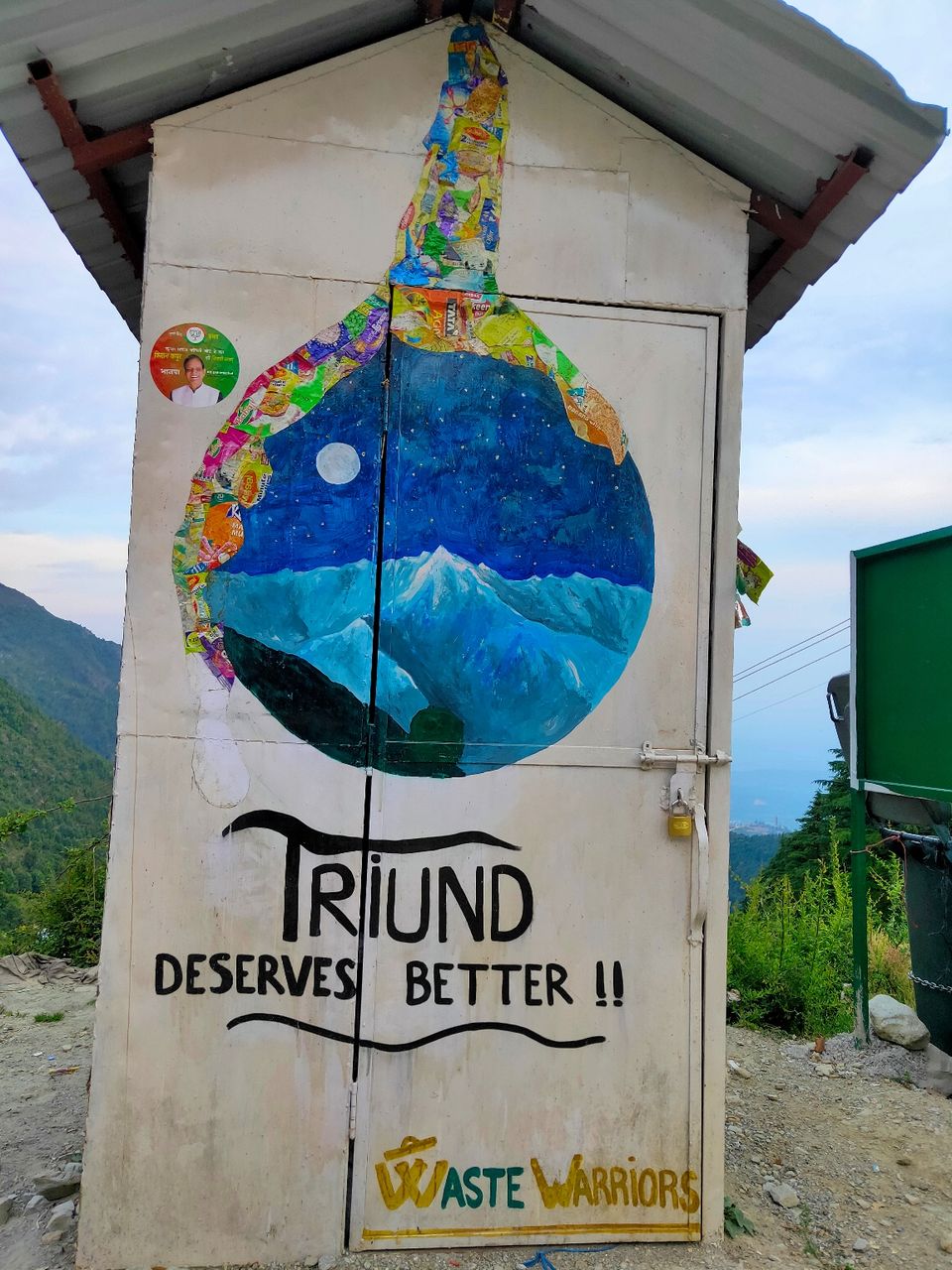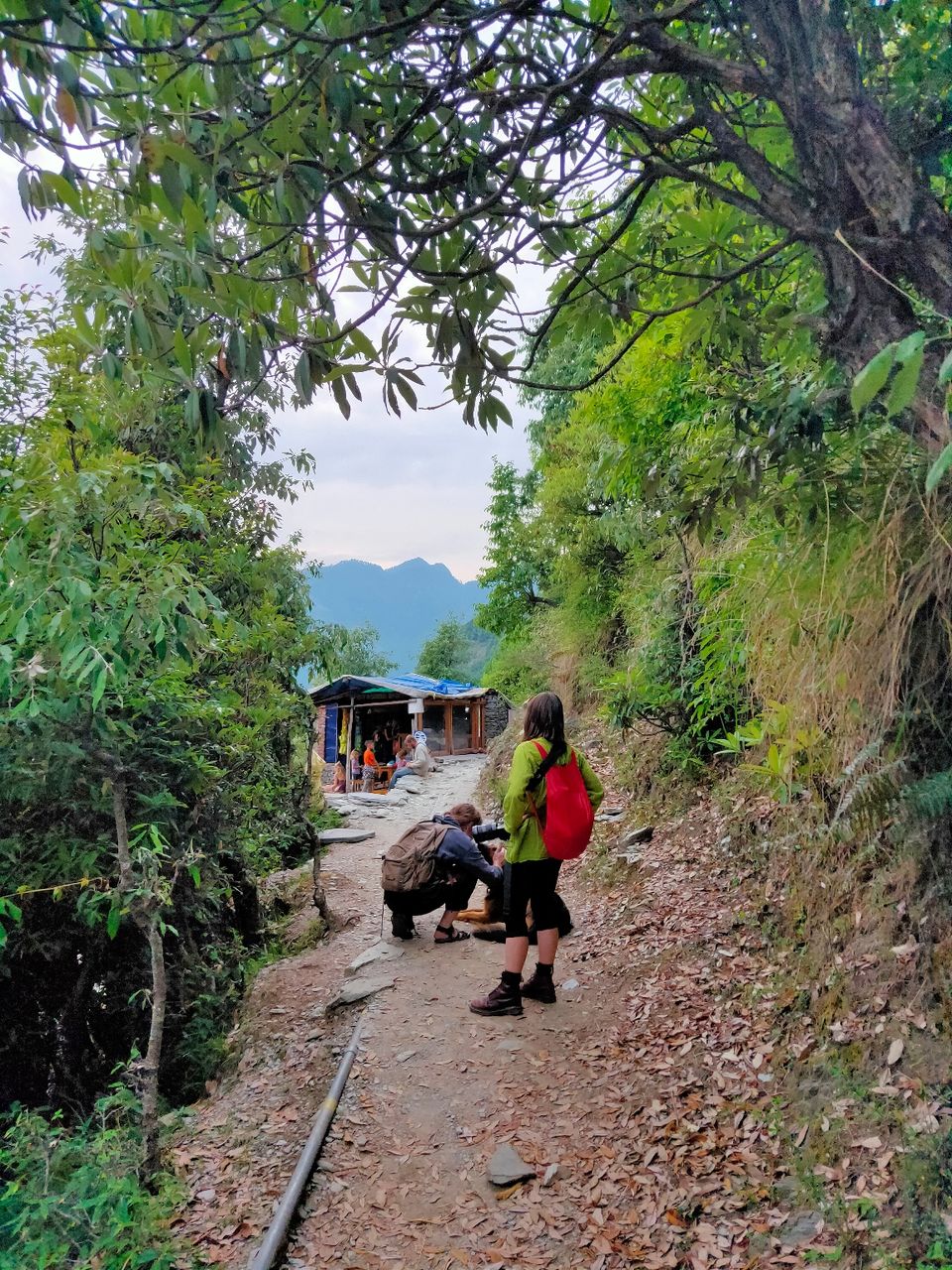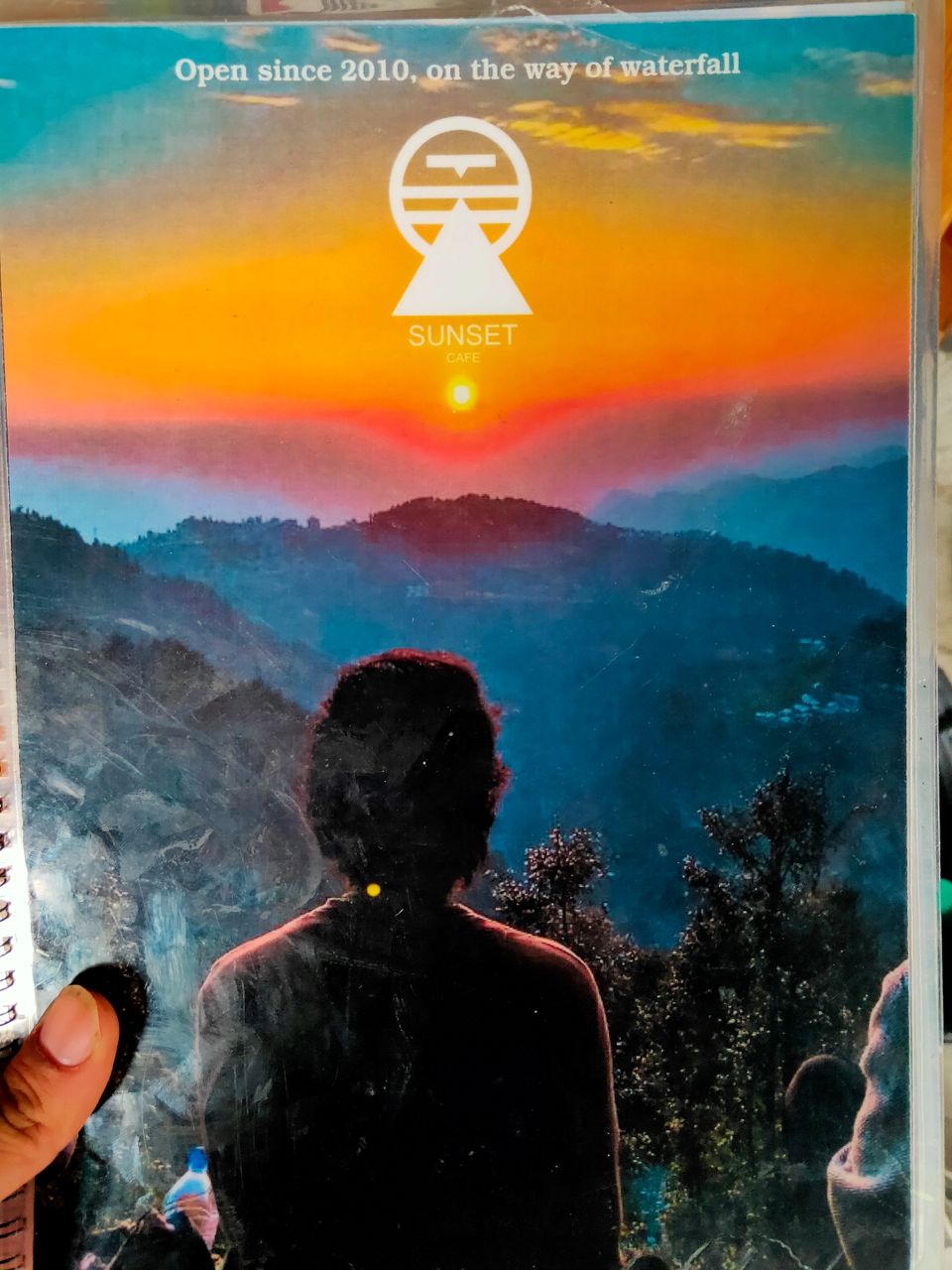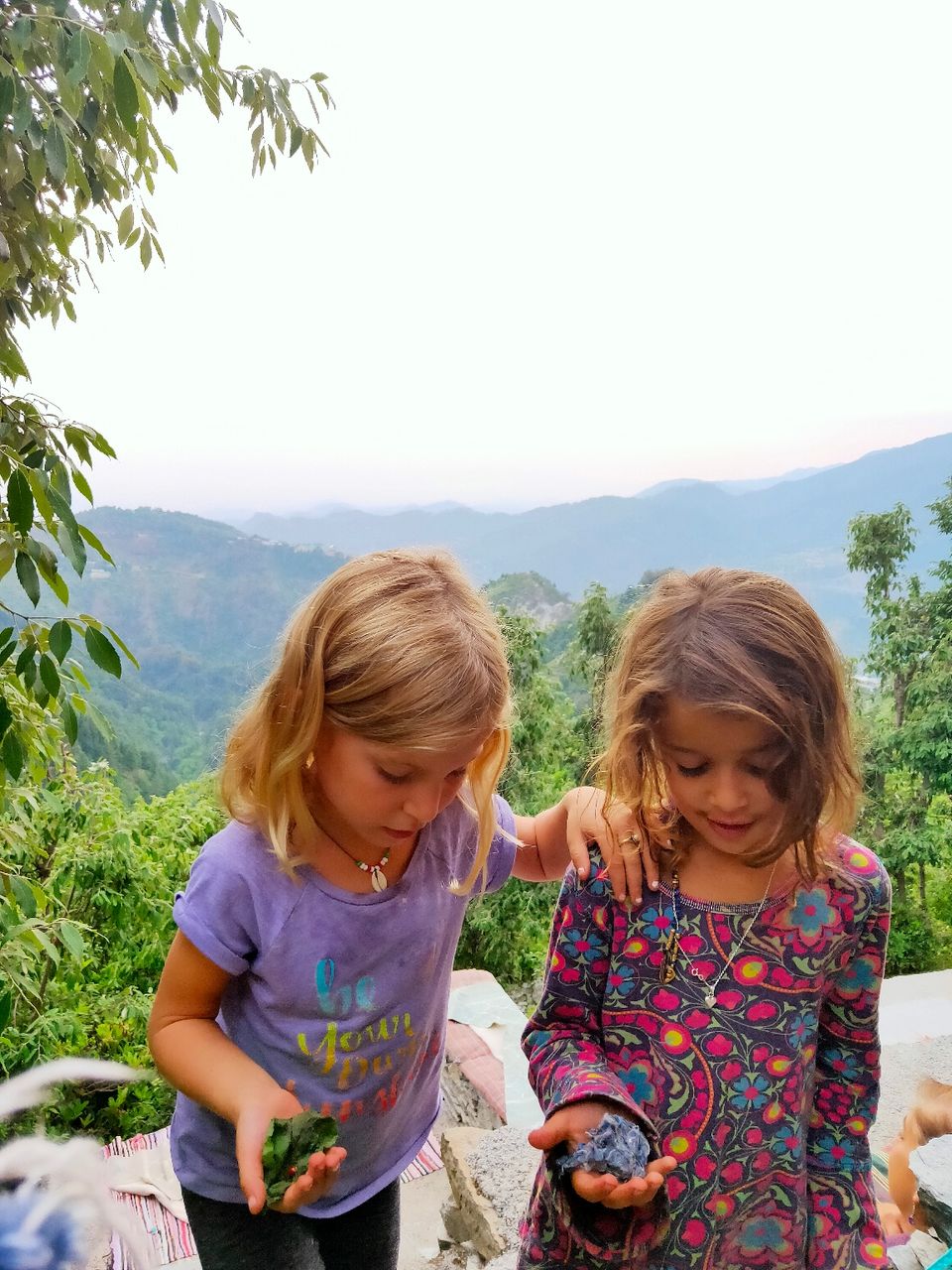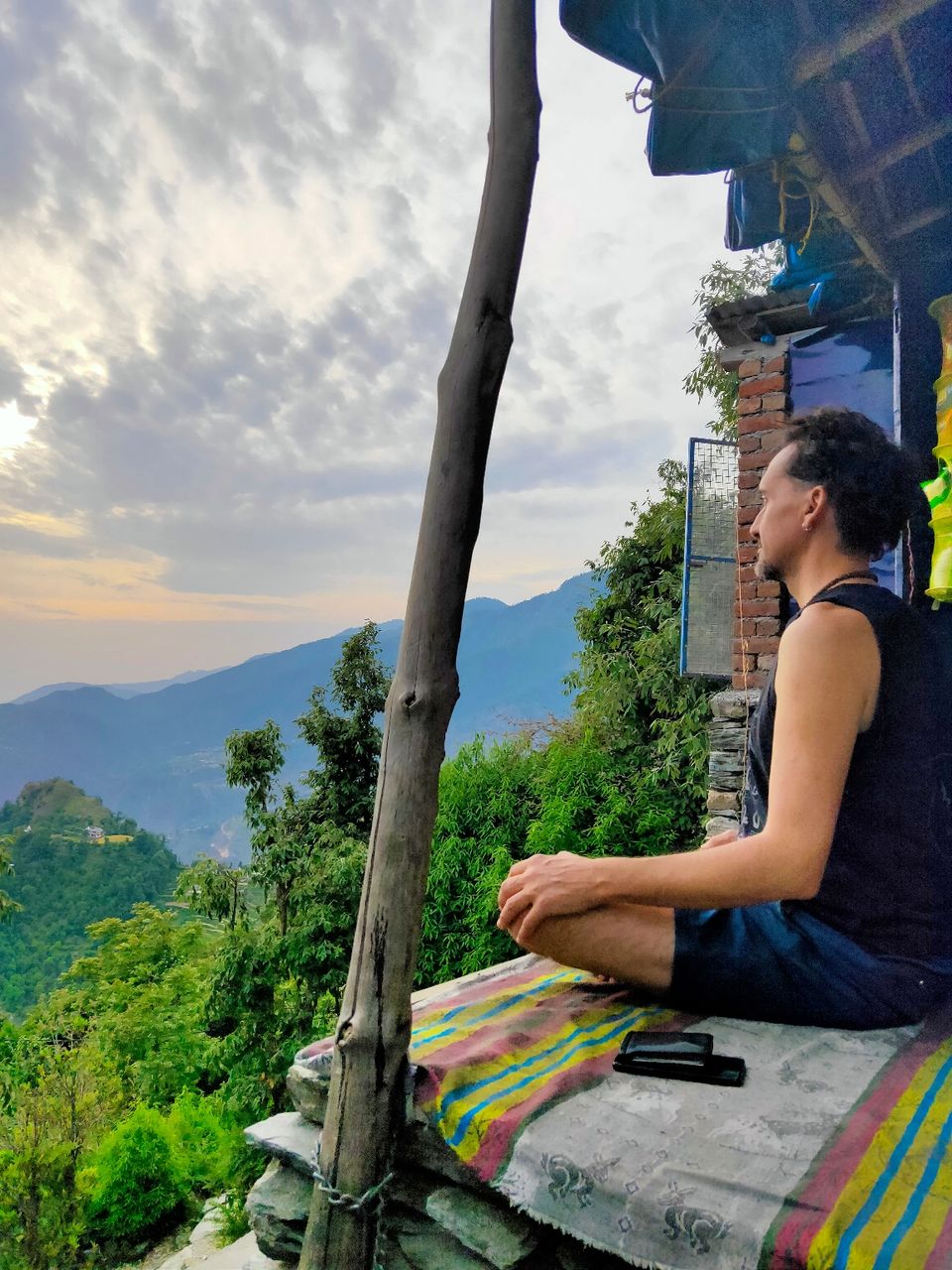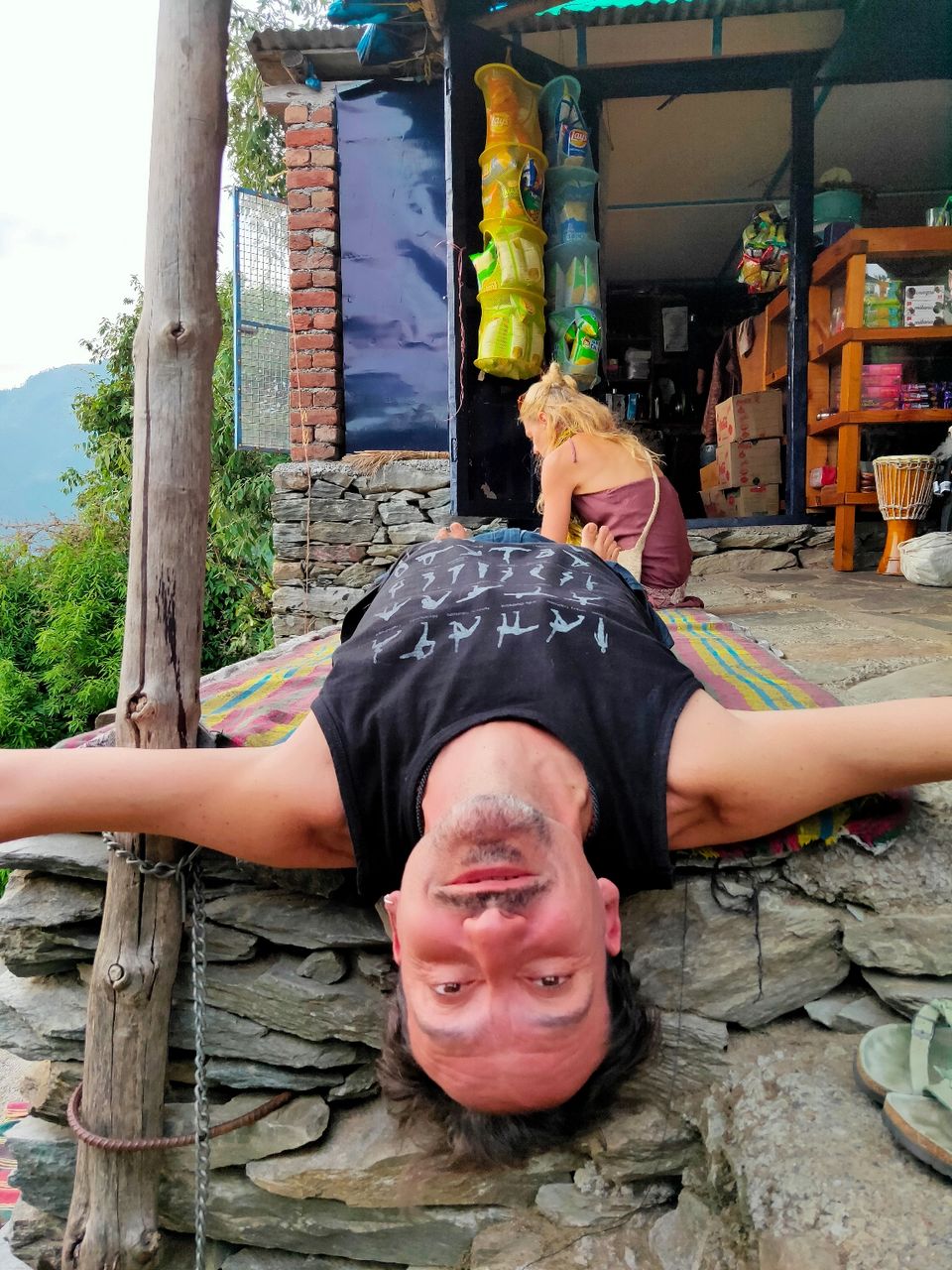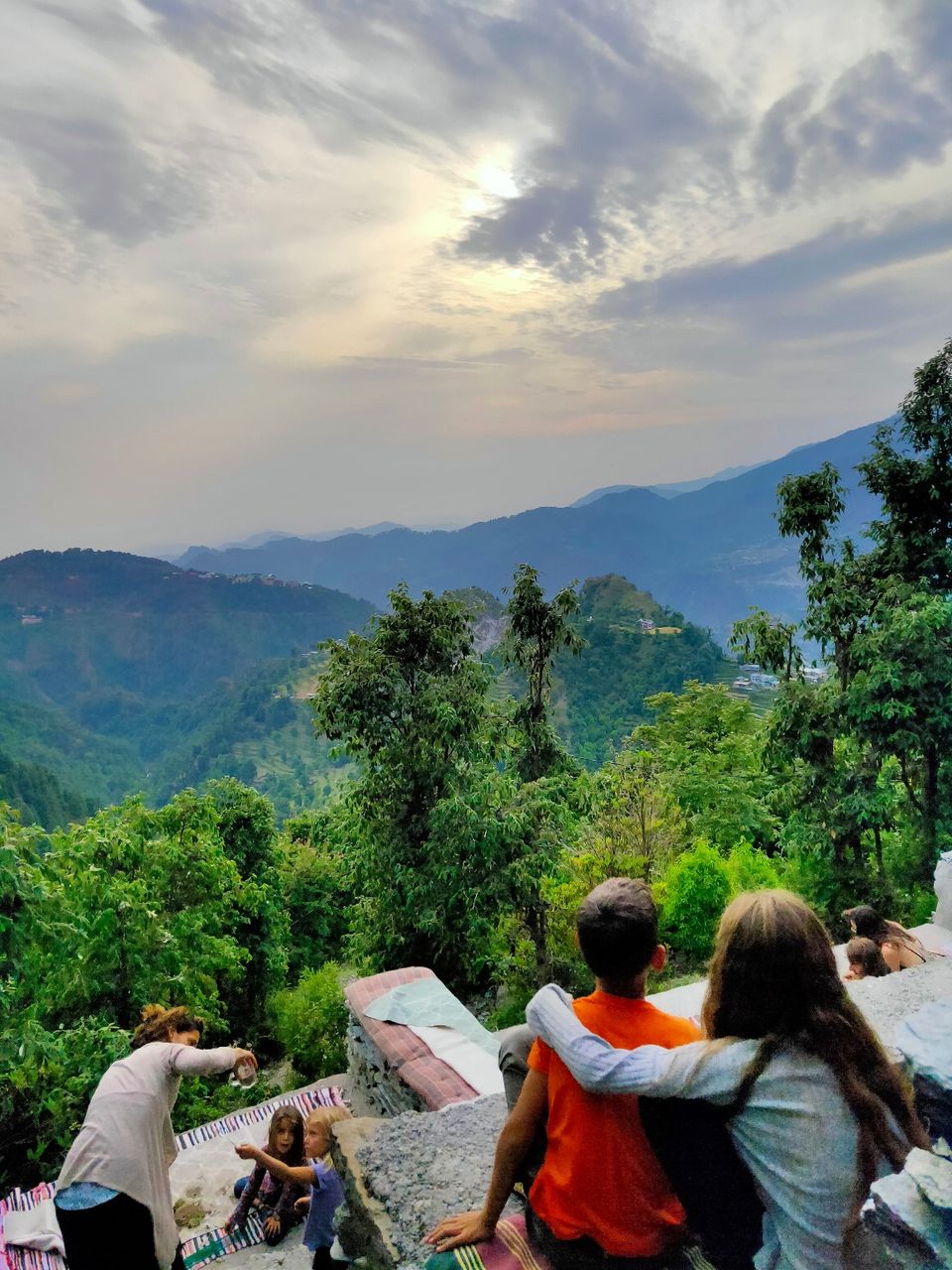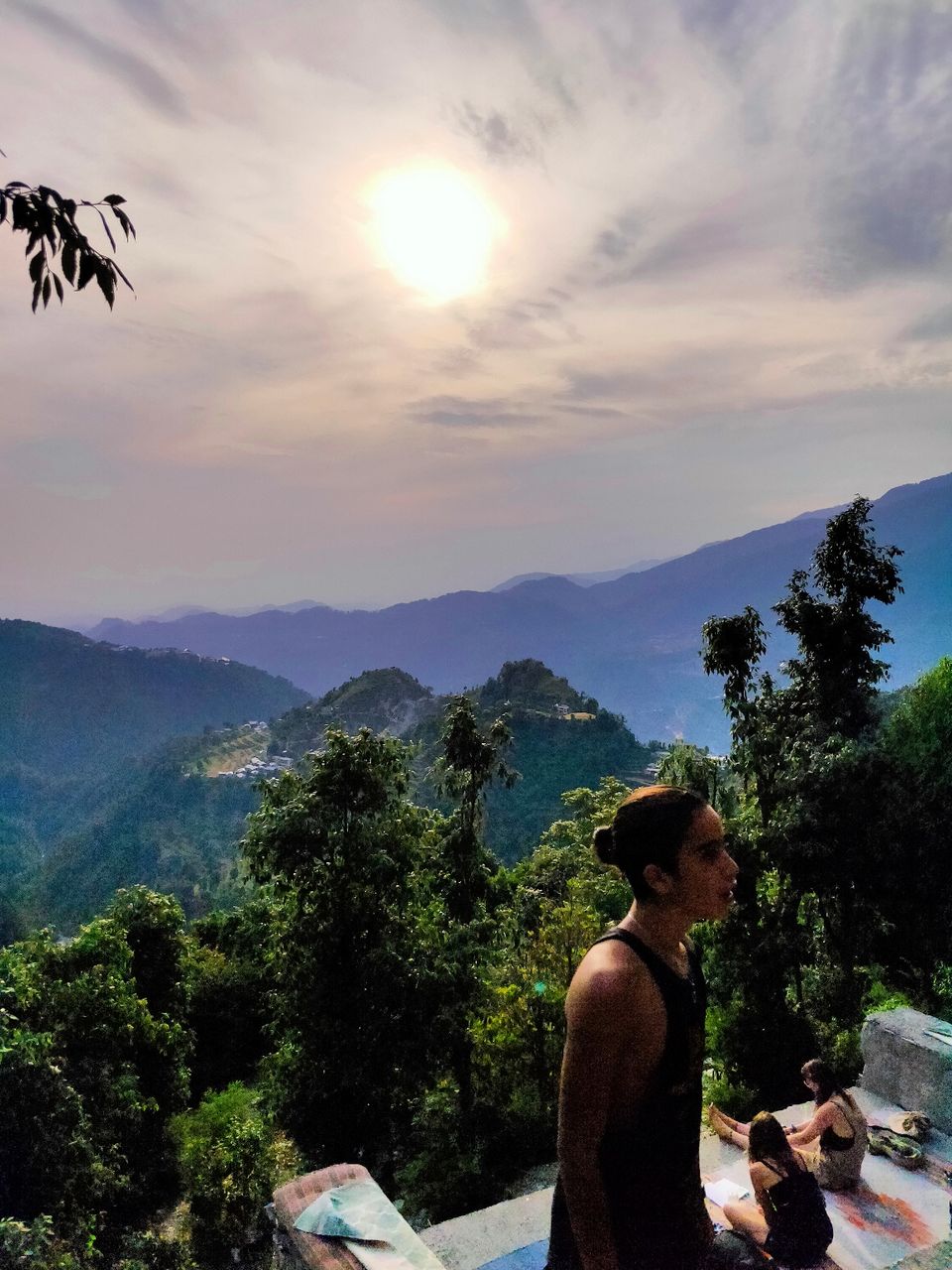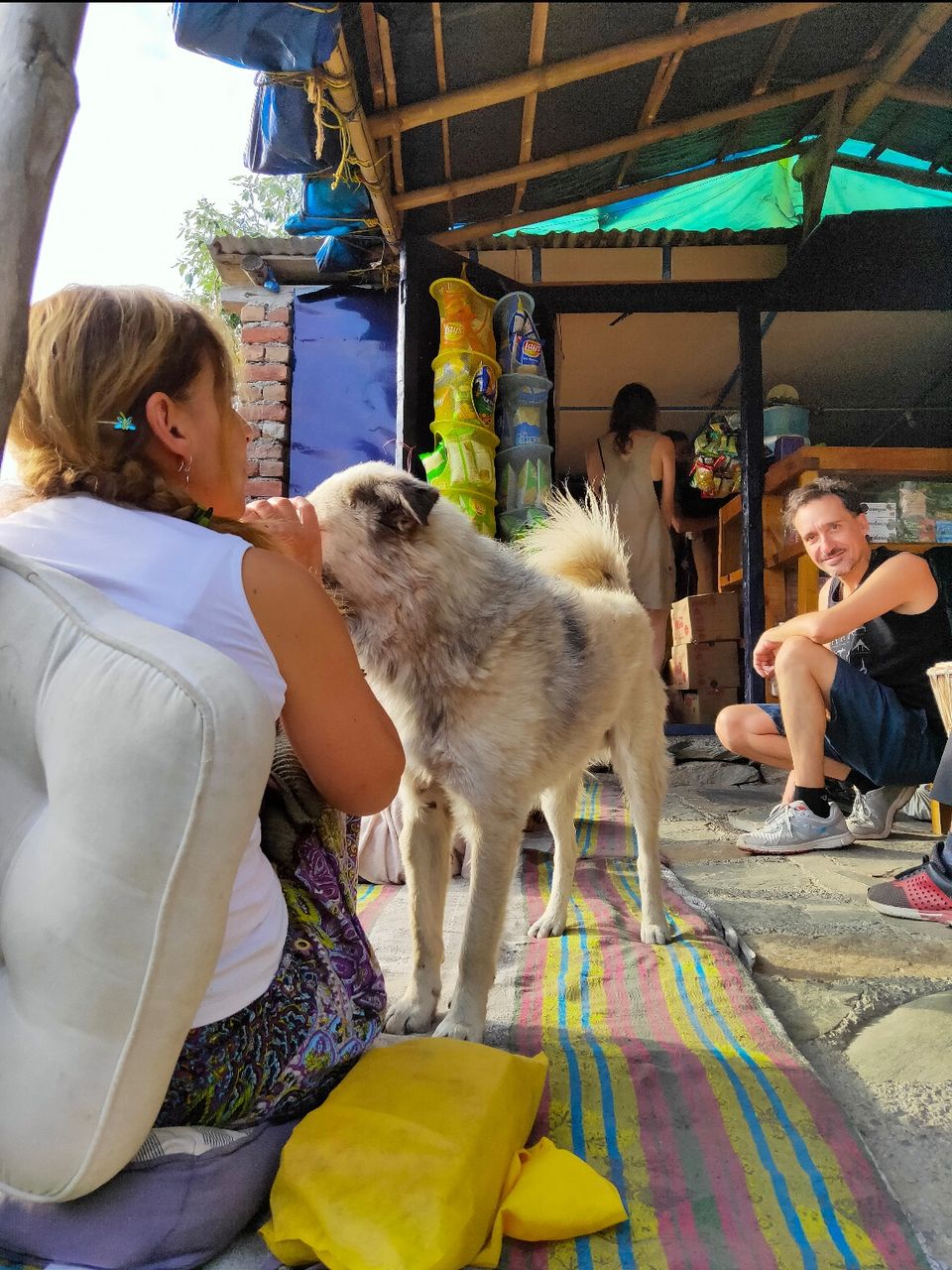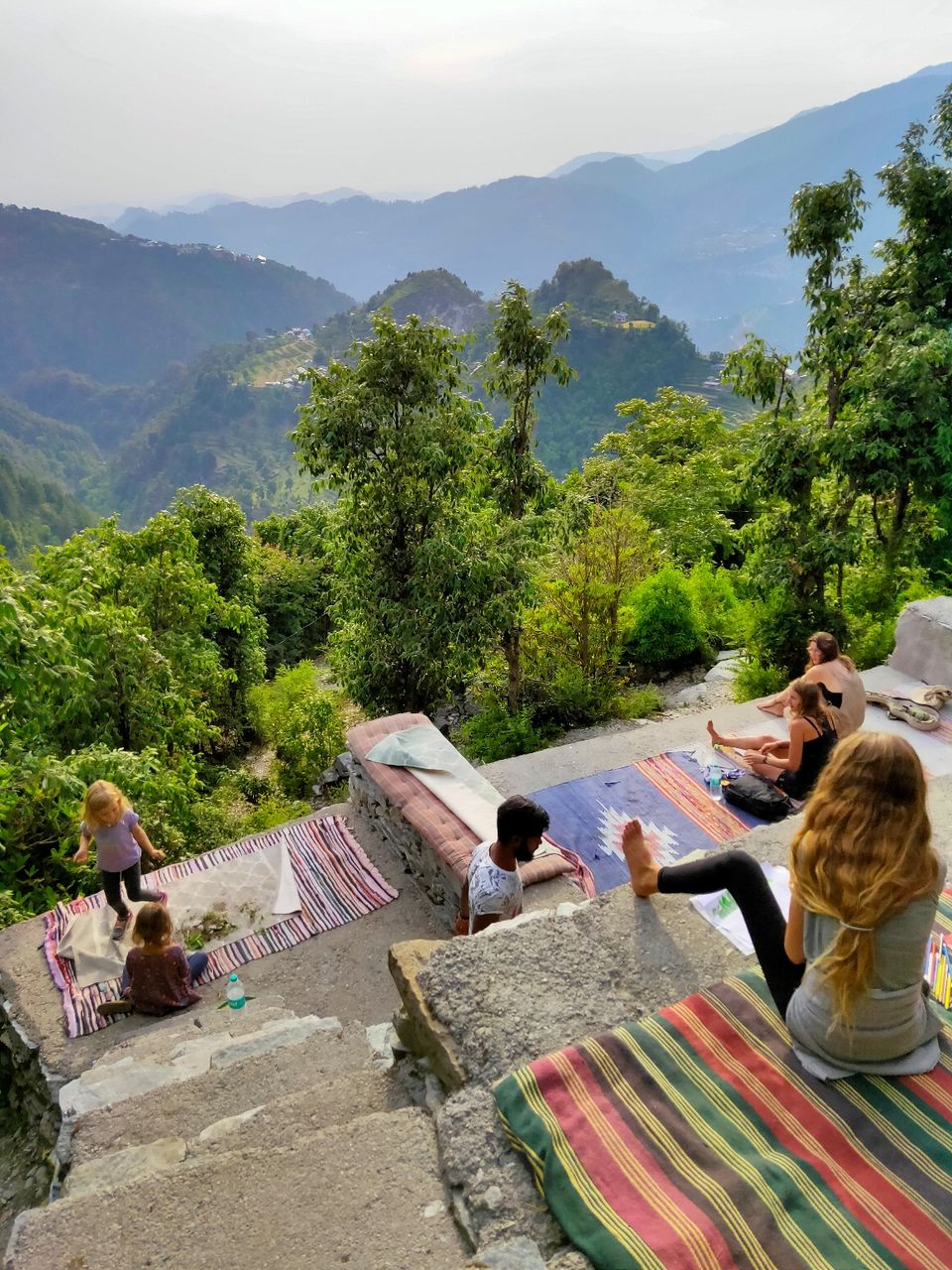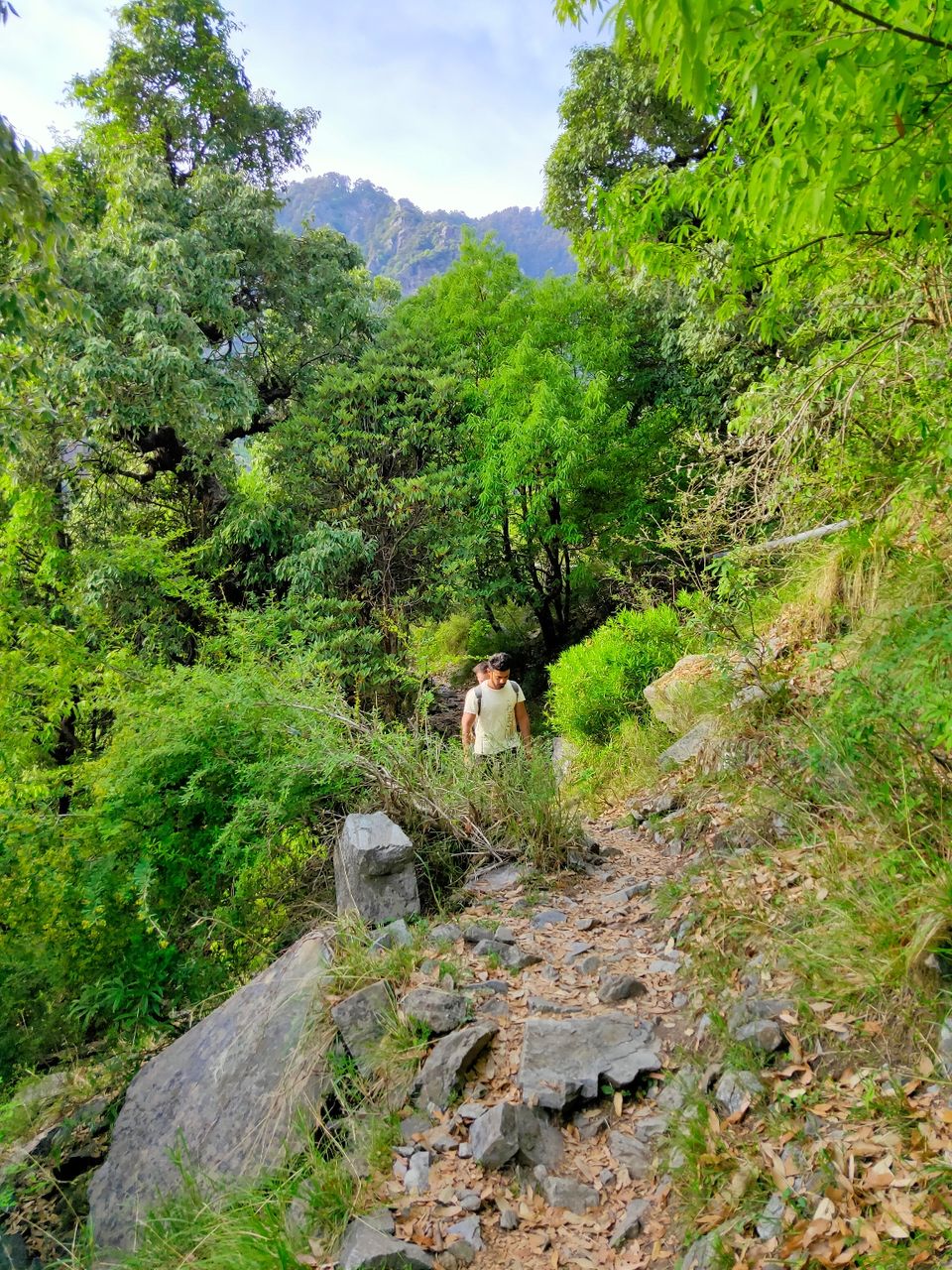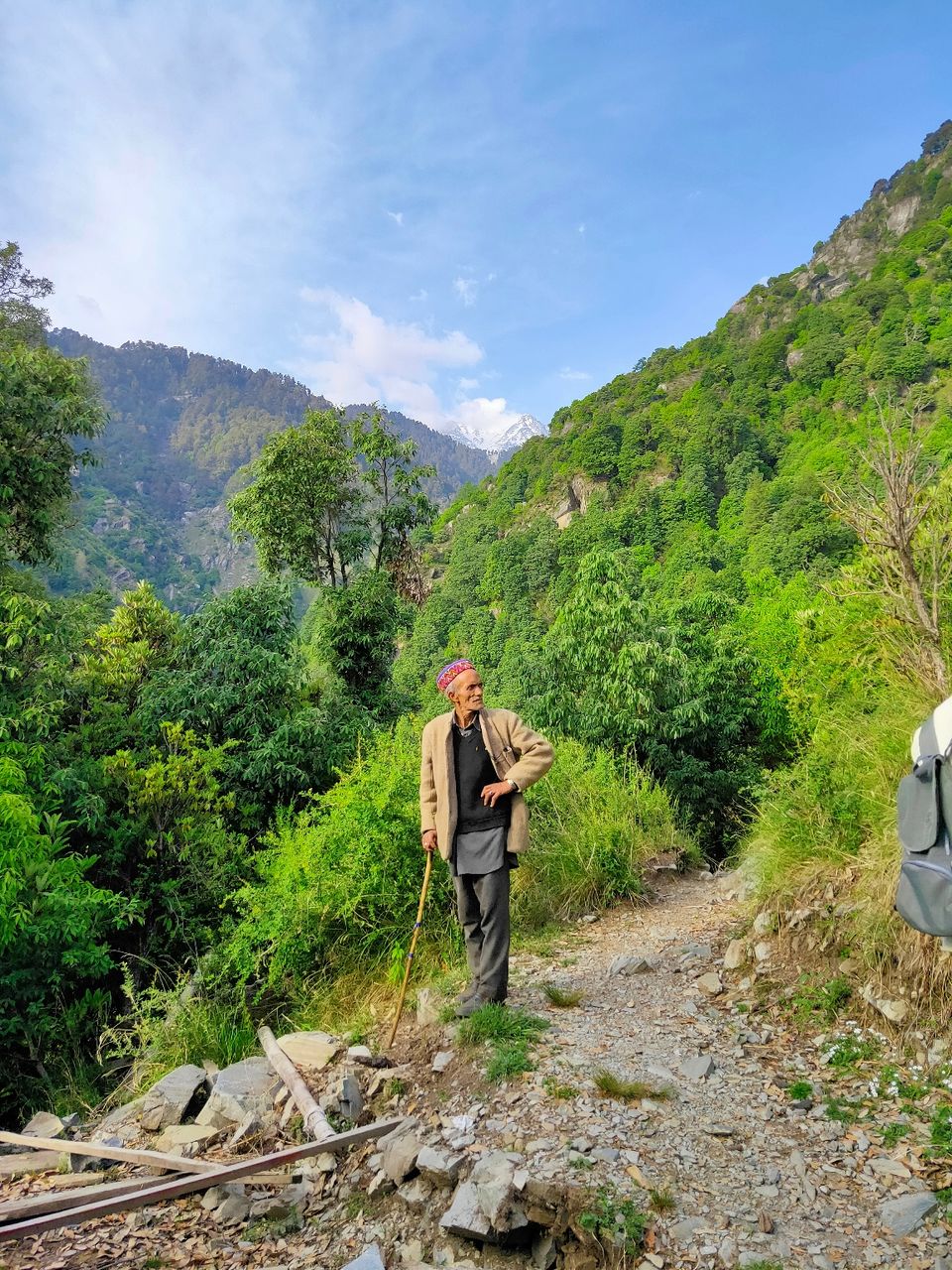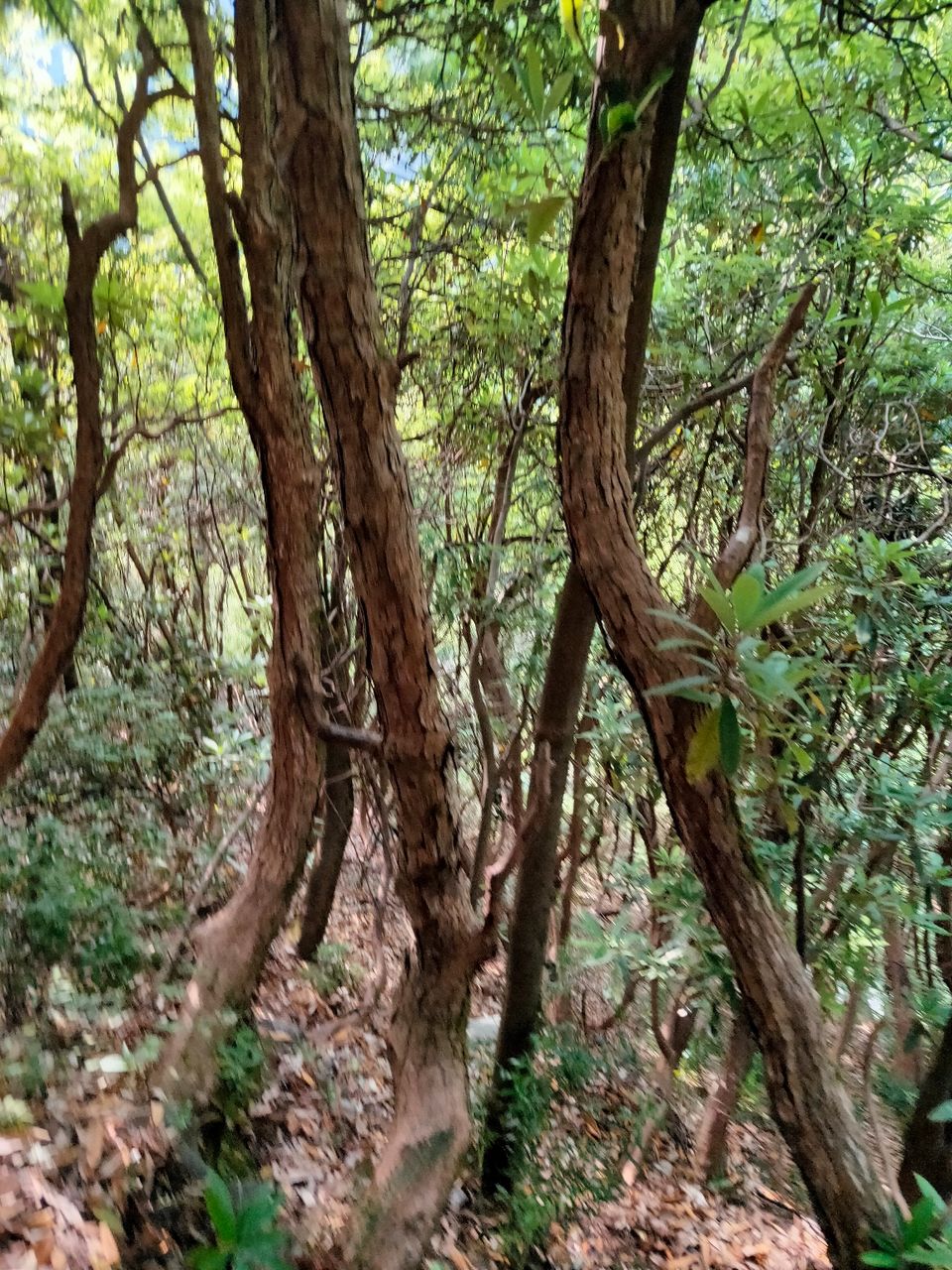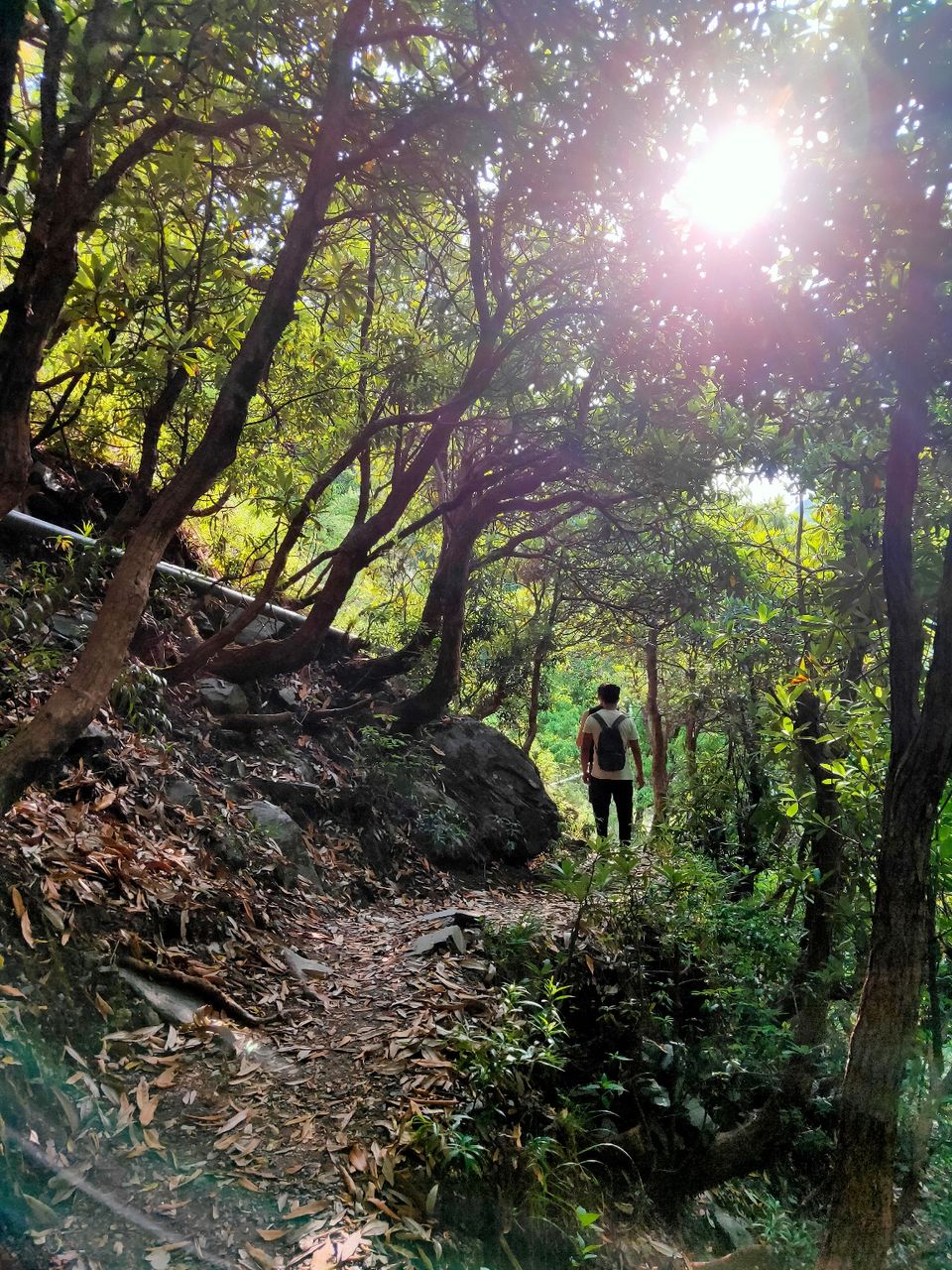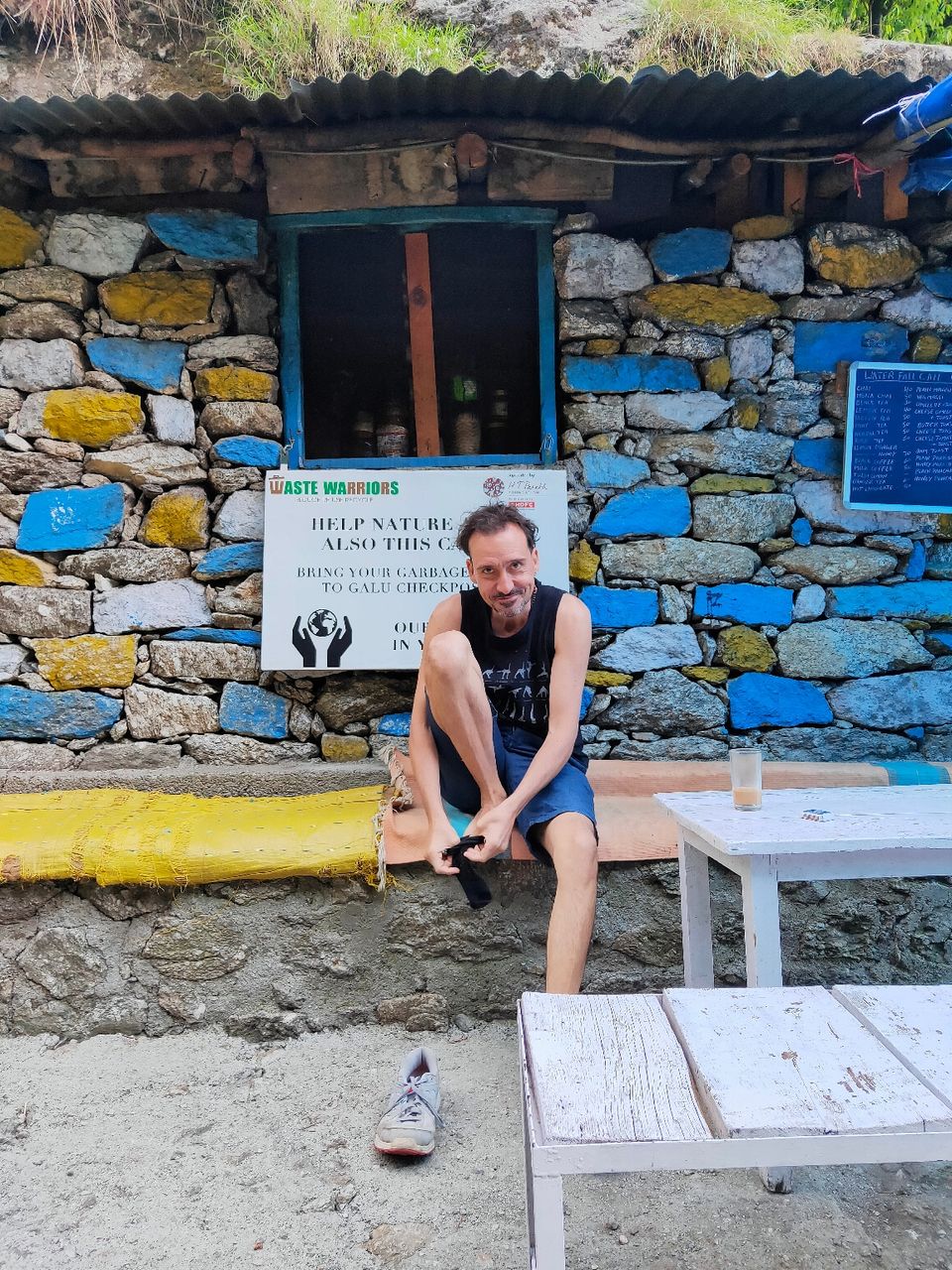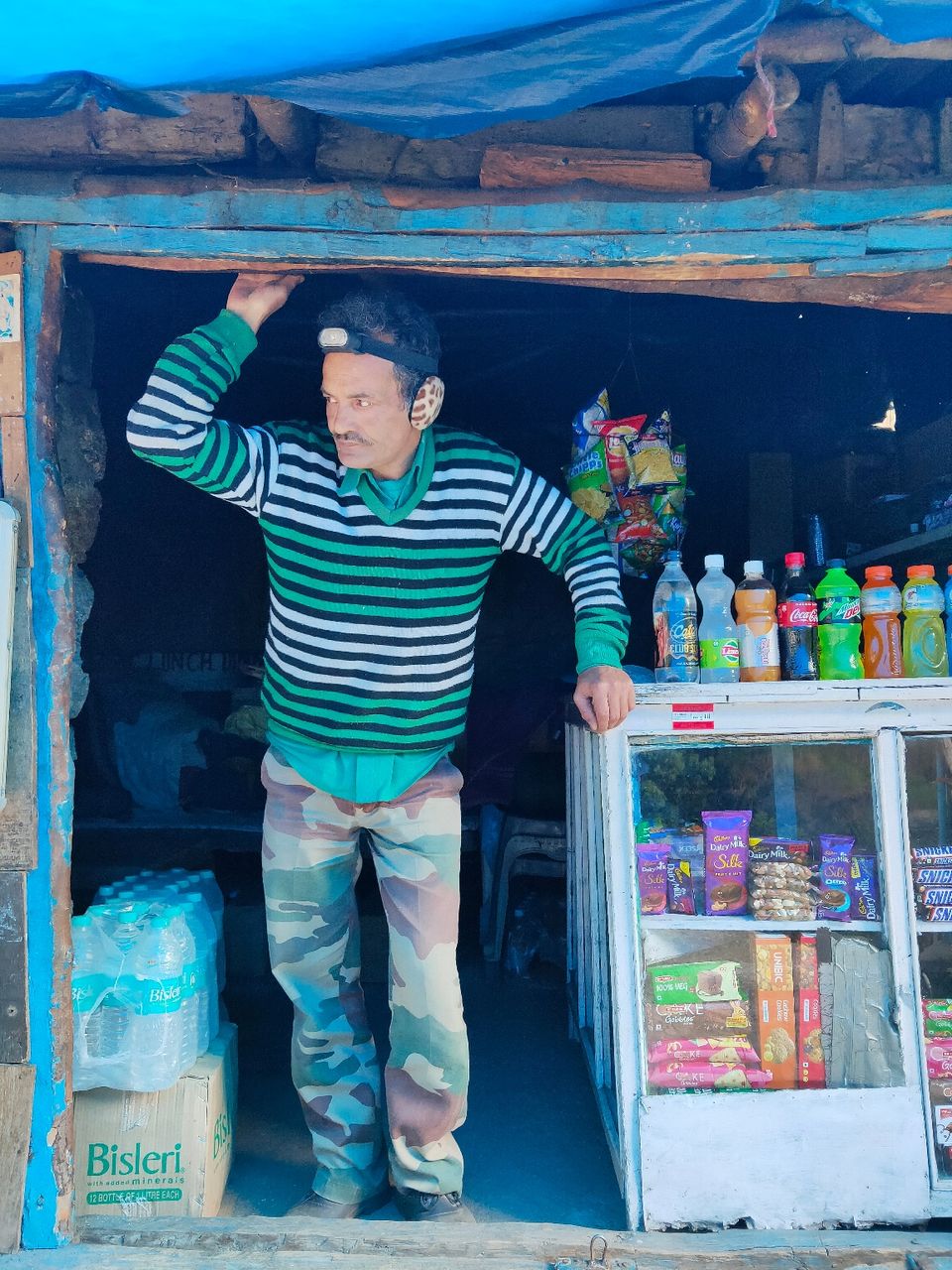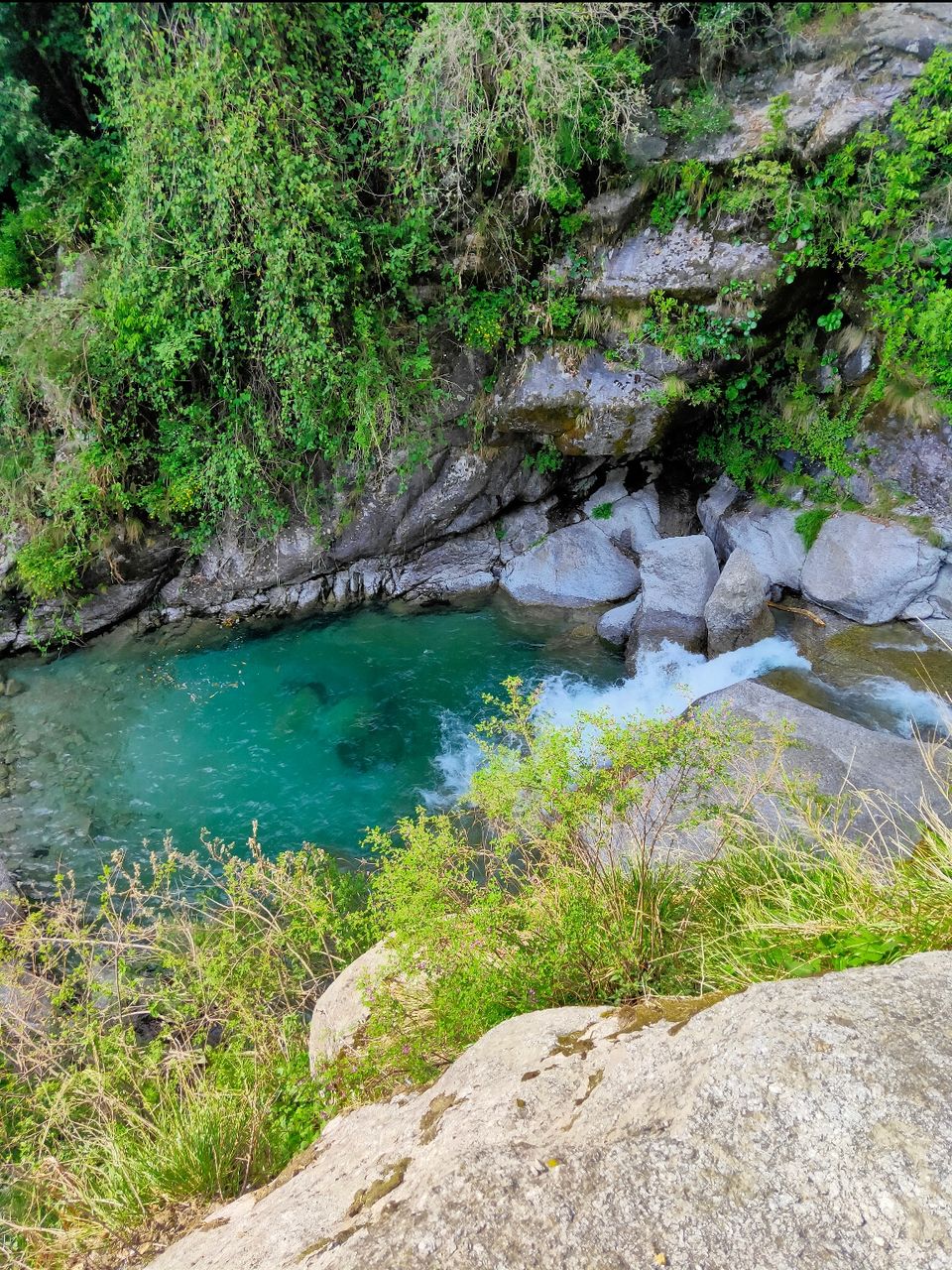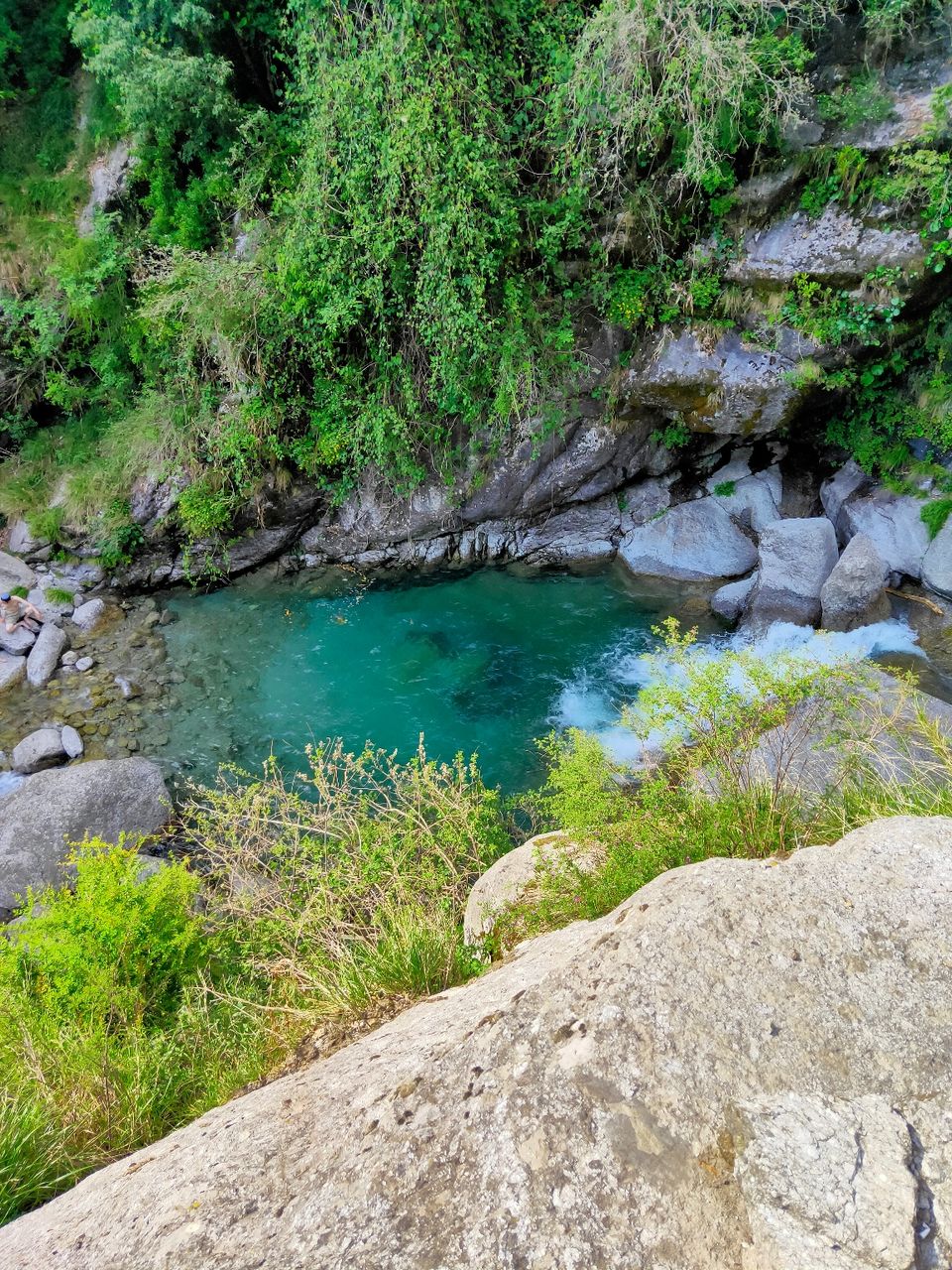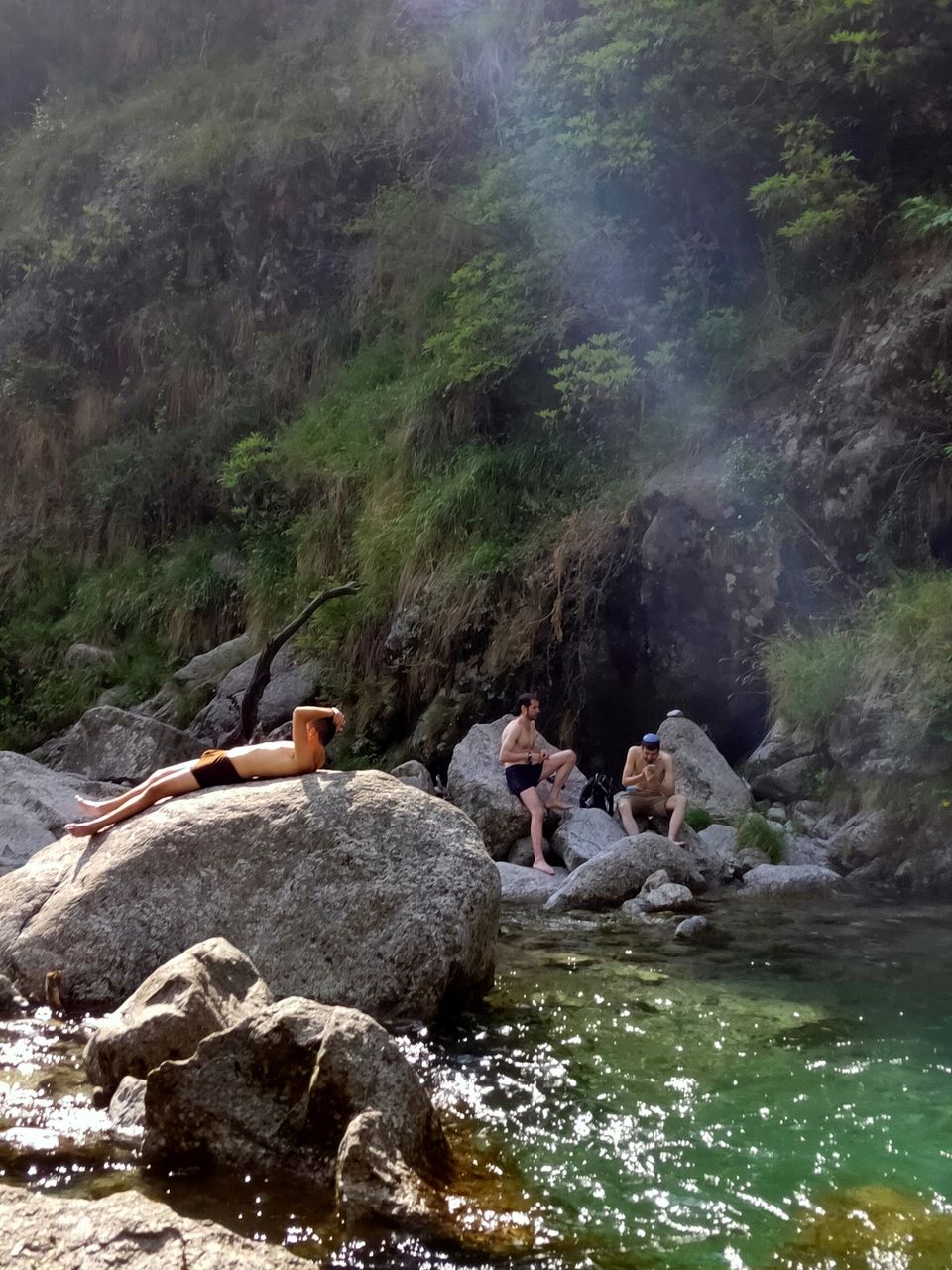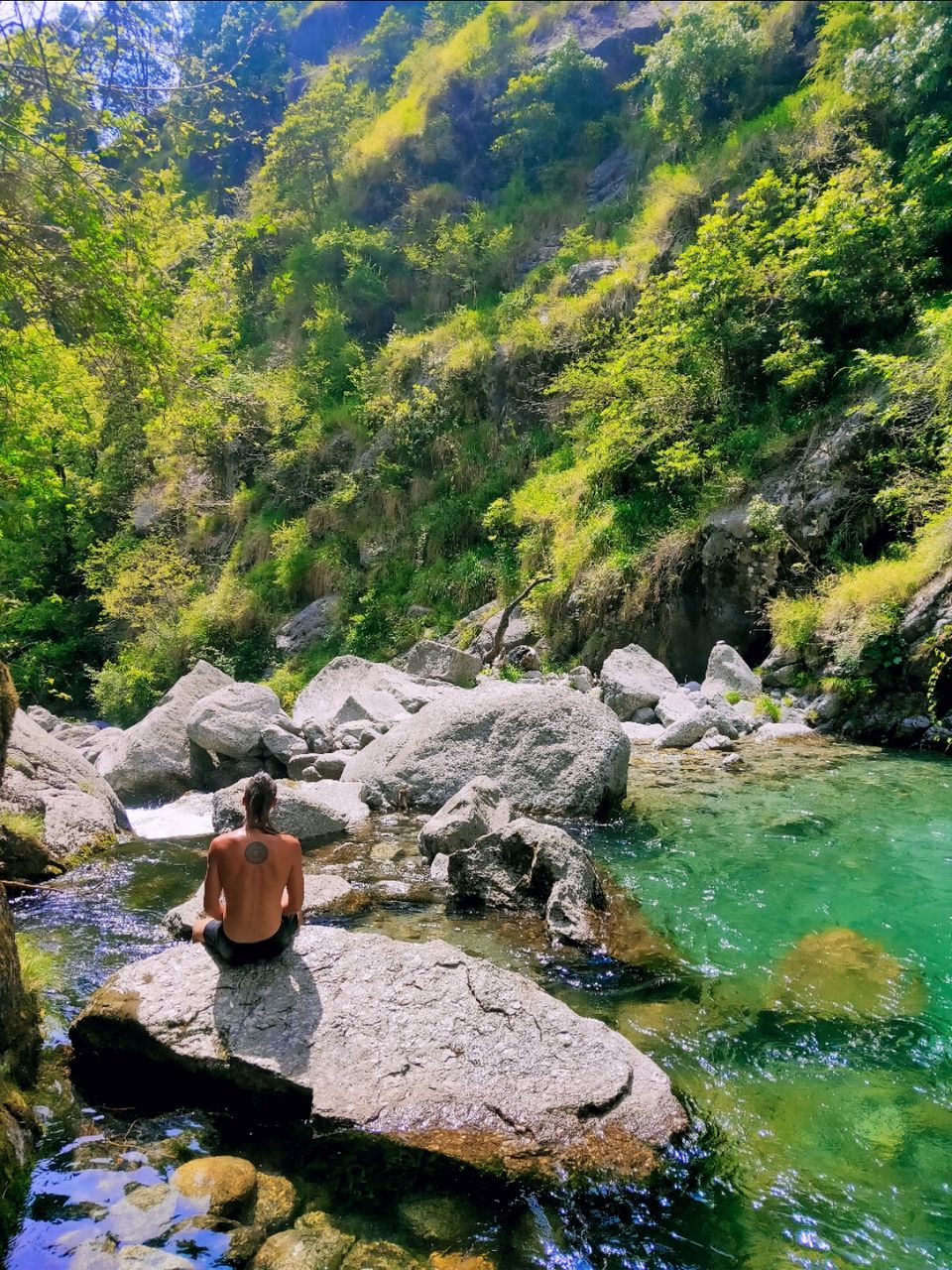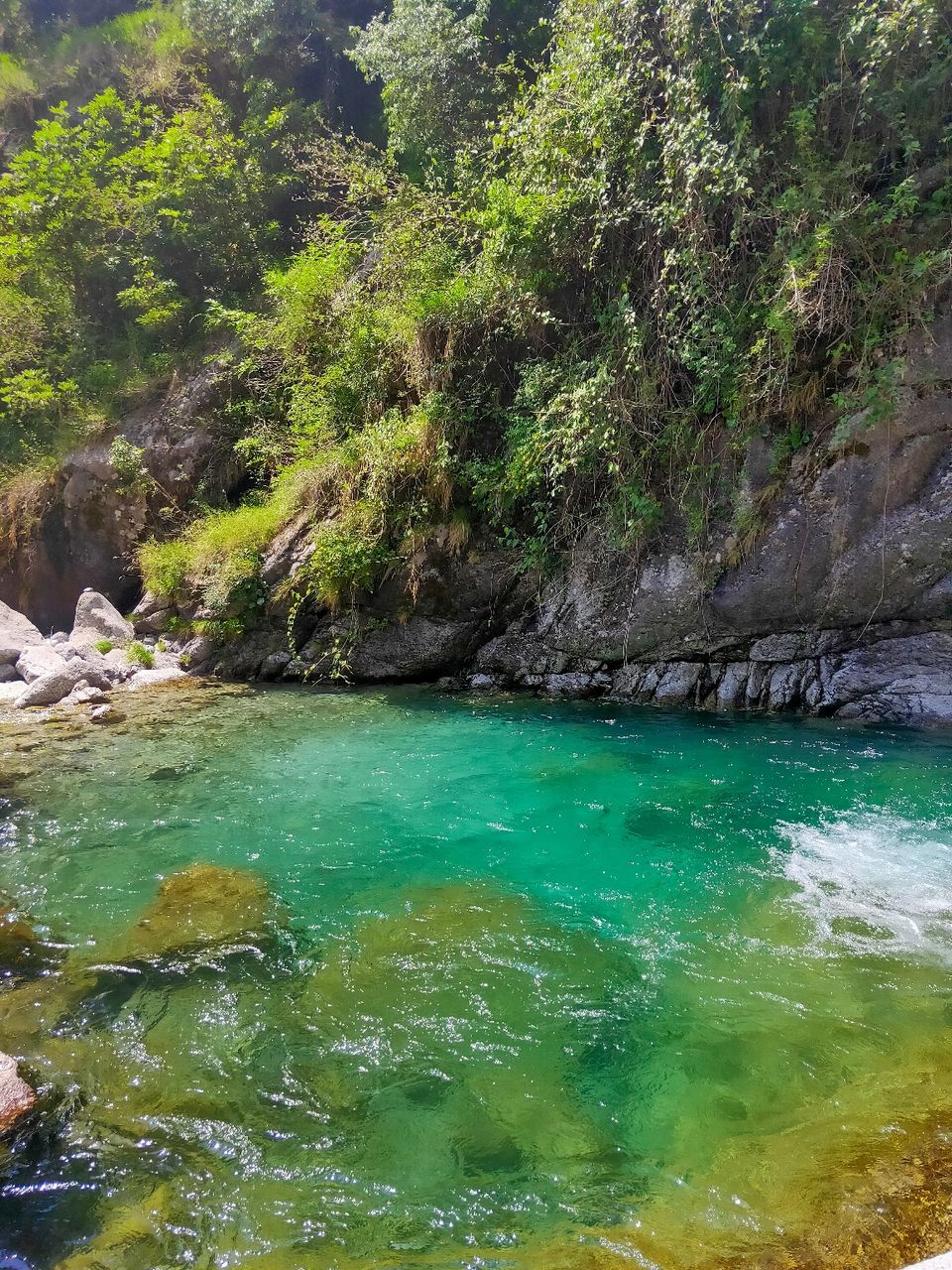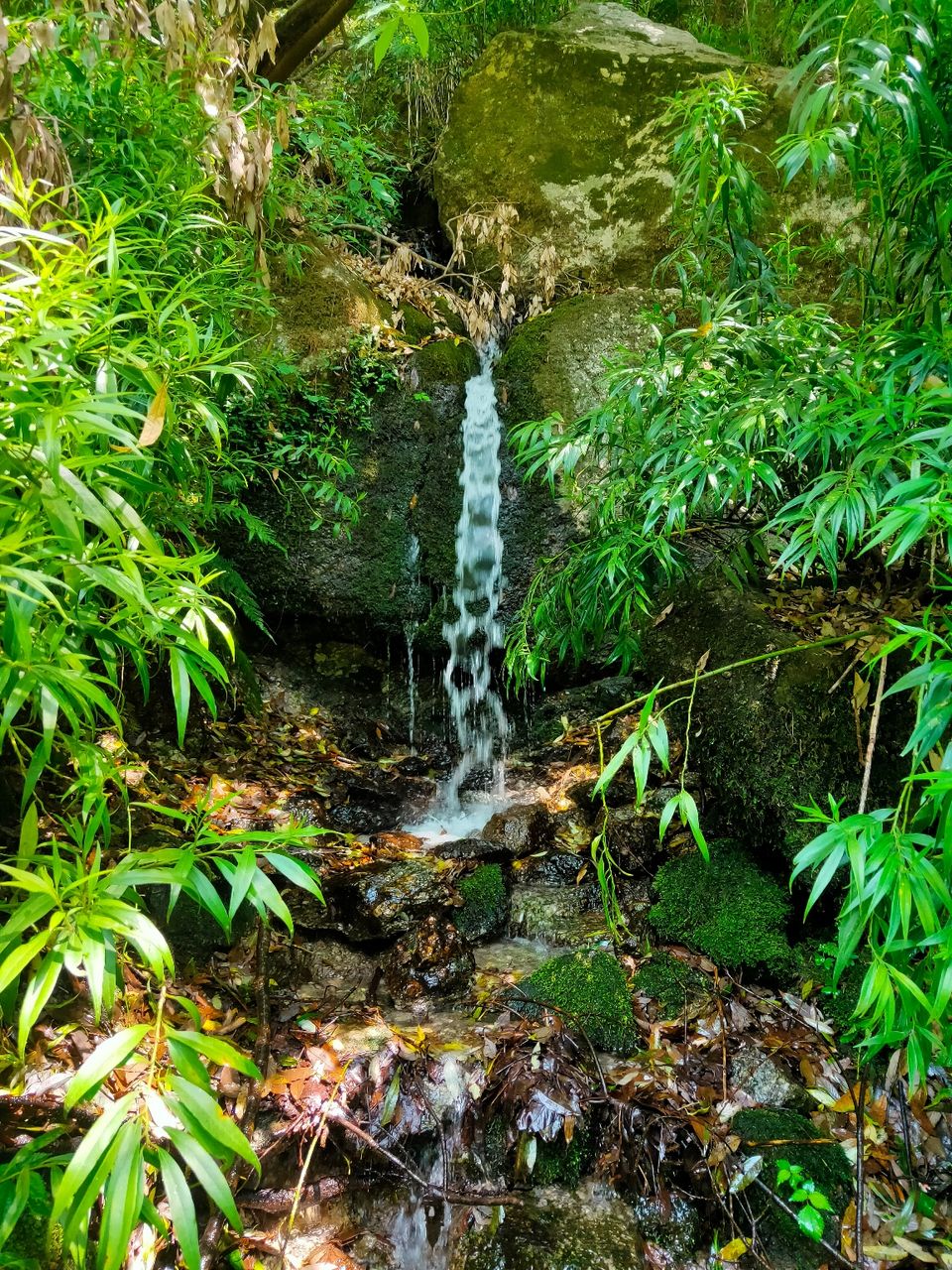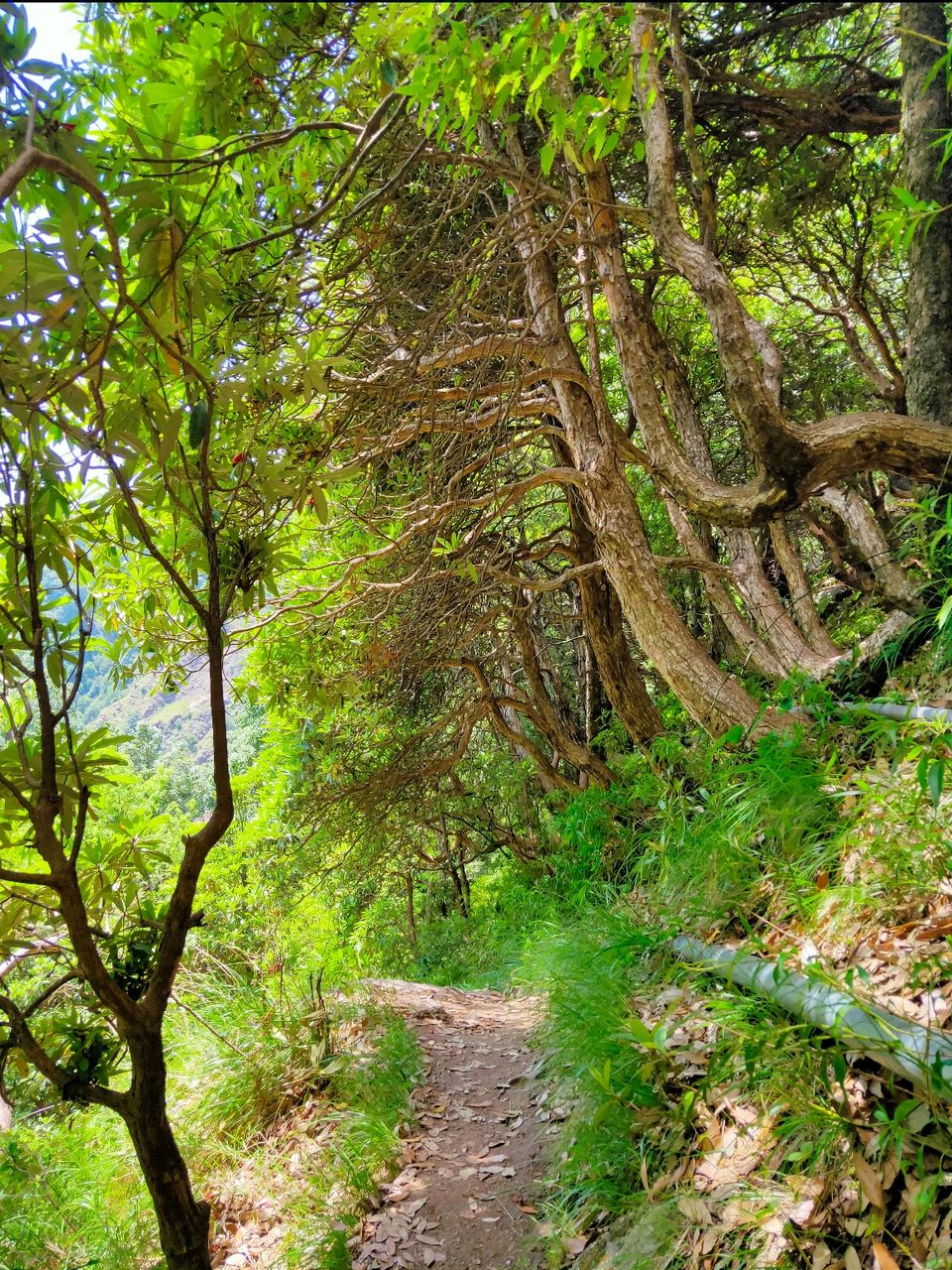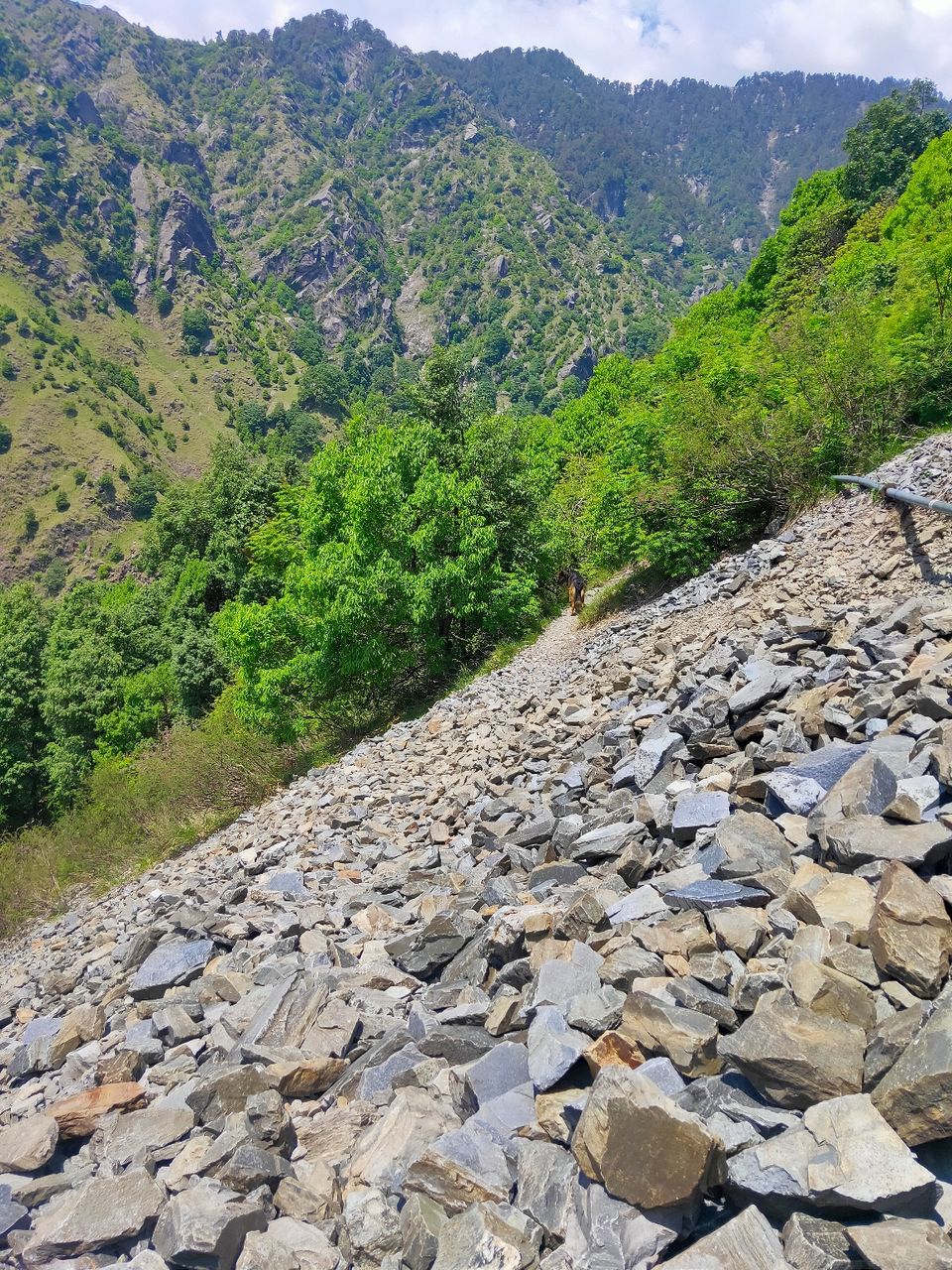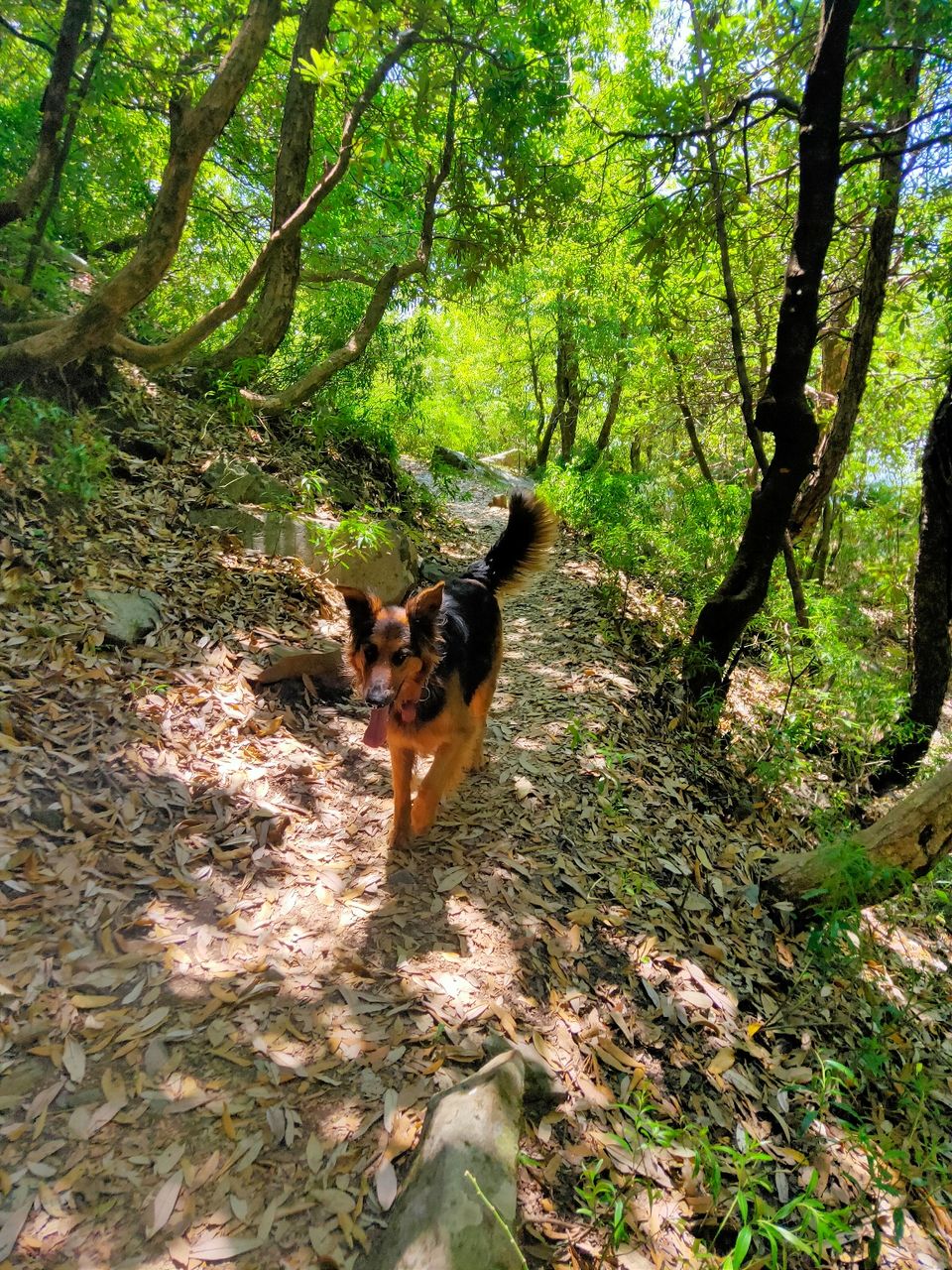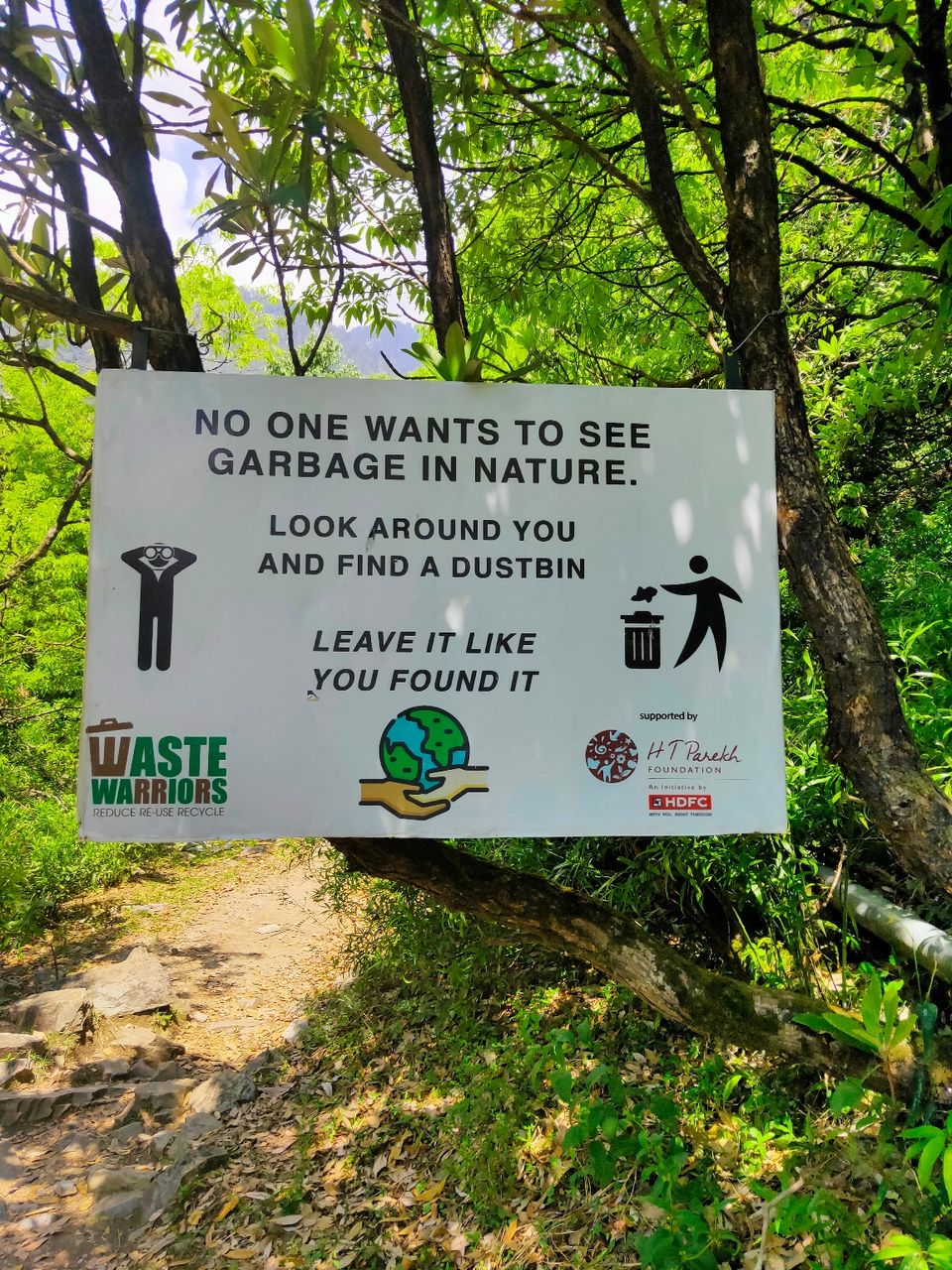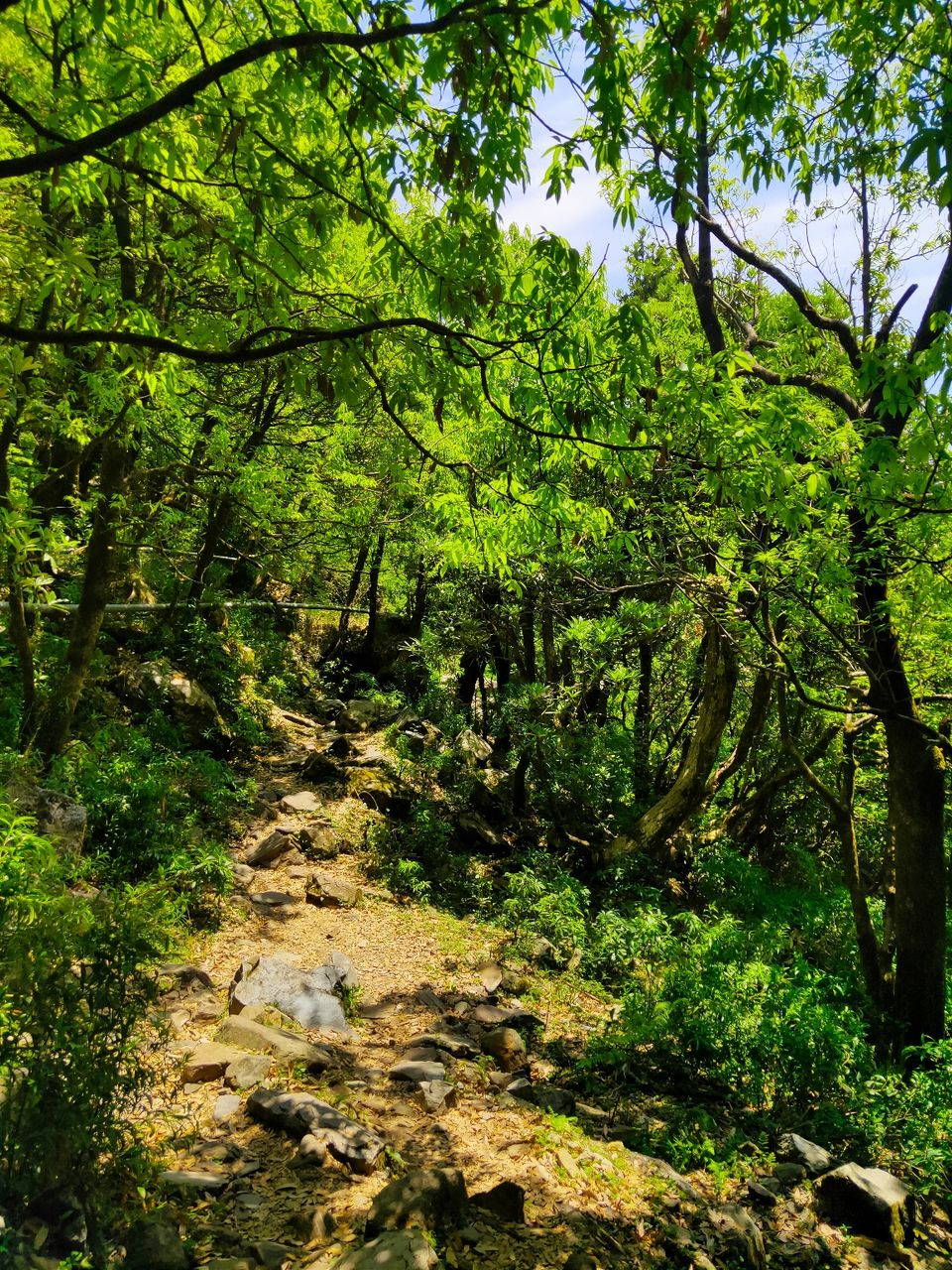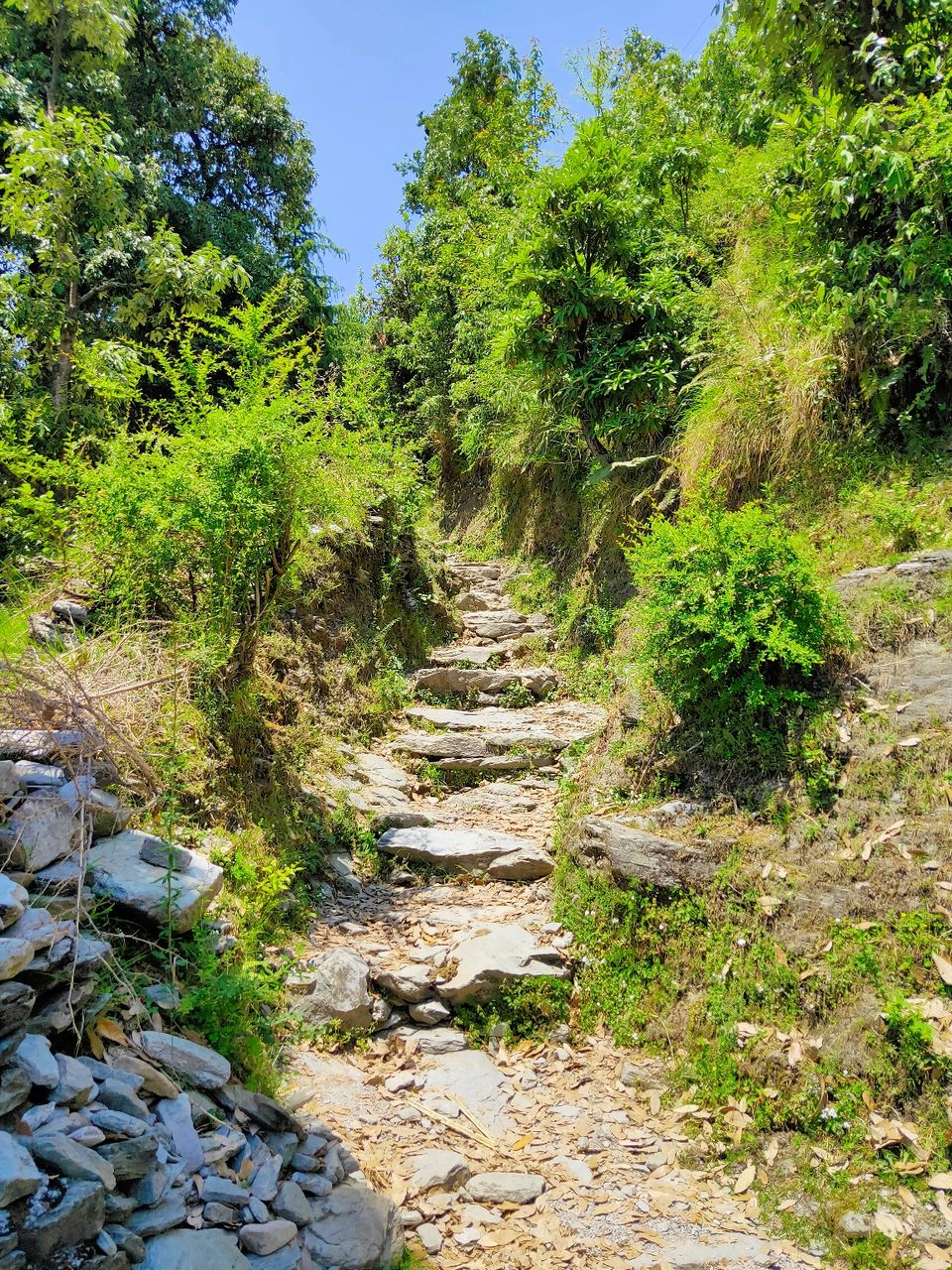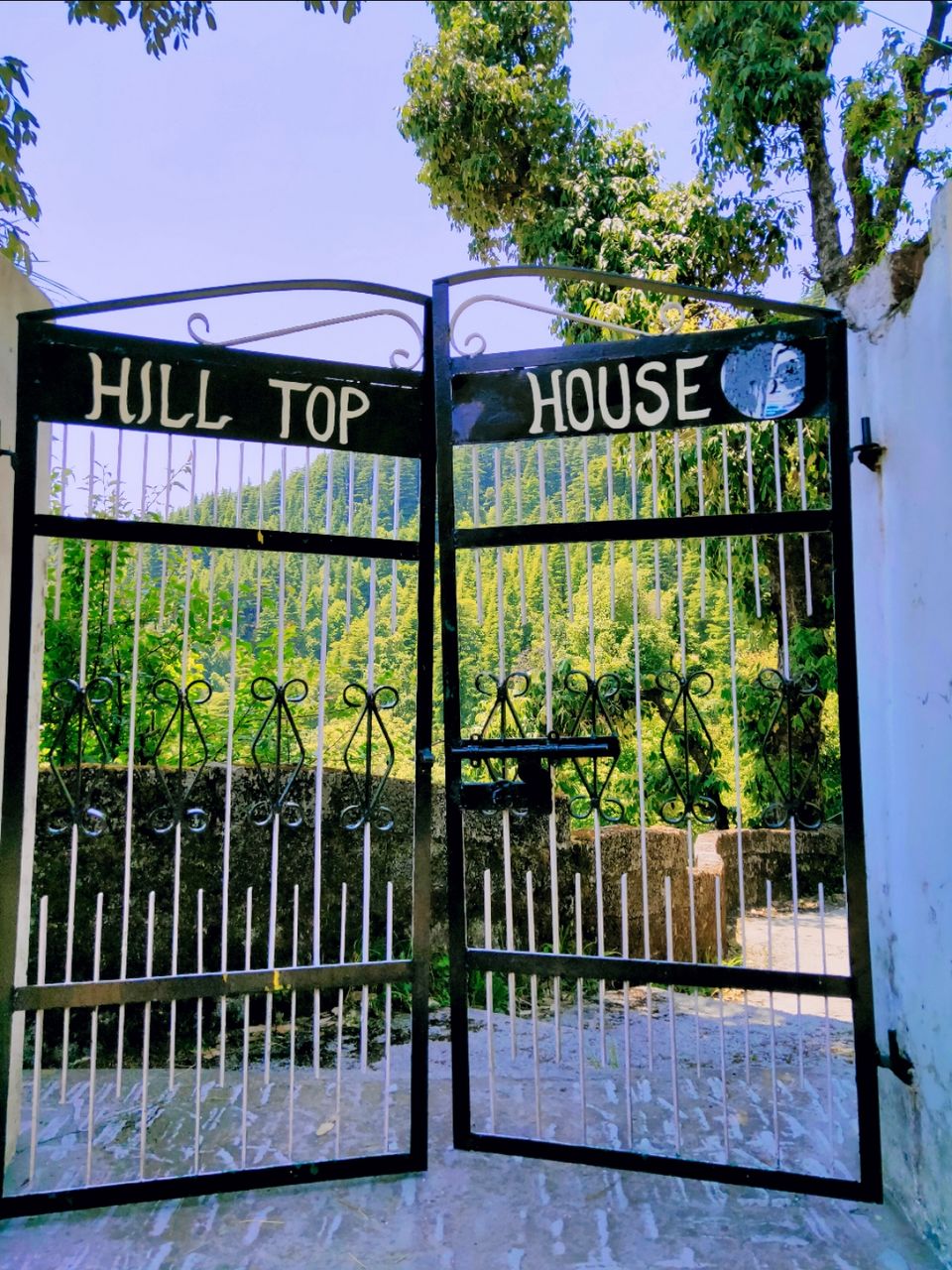 This day was all about exploring his Holiness Dalai Lama temple down in McLeod Ganj while spending the rest of the day exploring nature and cafes and trust me there's so much to do here you won't have a single dull moment.
A must visit cafe sorts is the Birdhouse Cakery where you can find some of the best bakes you've ever gotten your hands on apart from coffee and some soulful music.
Watch all the pictures that best describe what a typical day in Dharamkot could look like.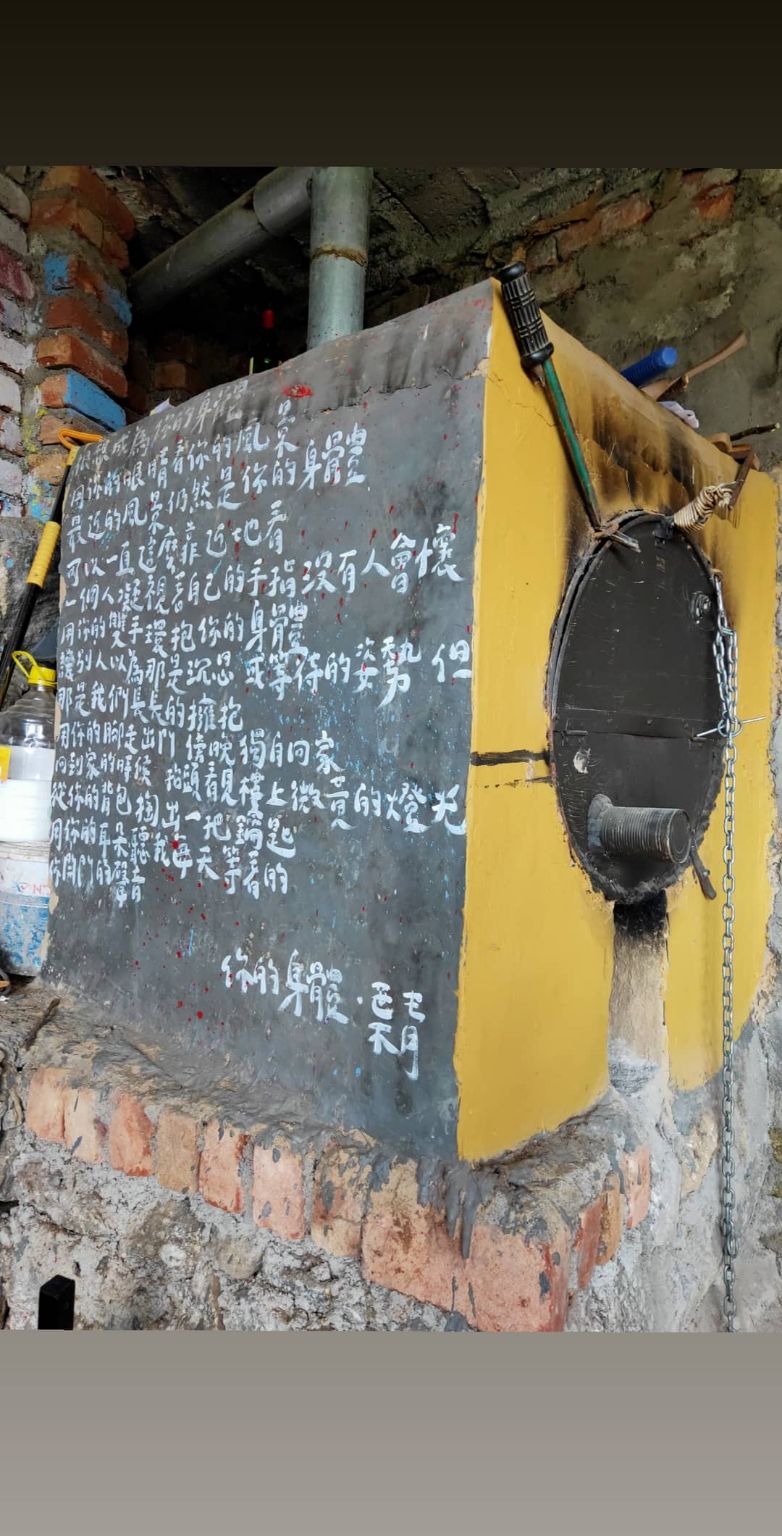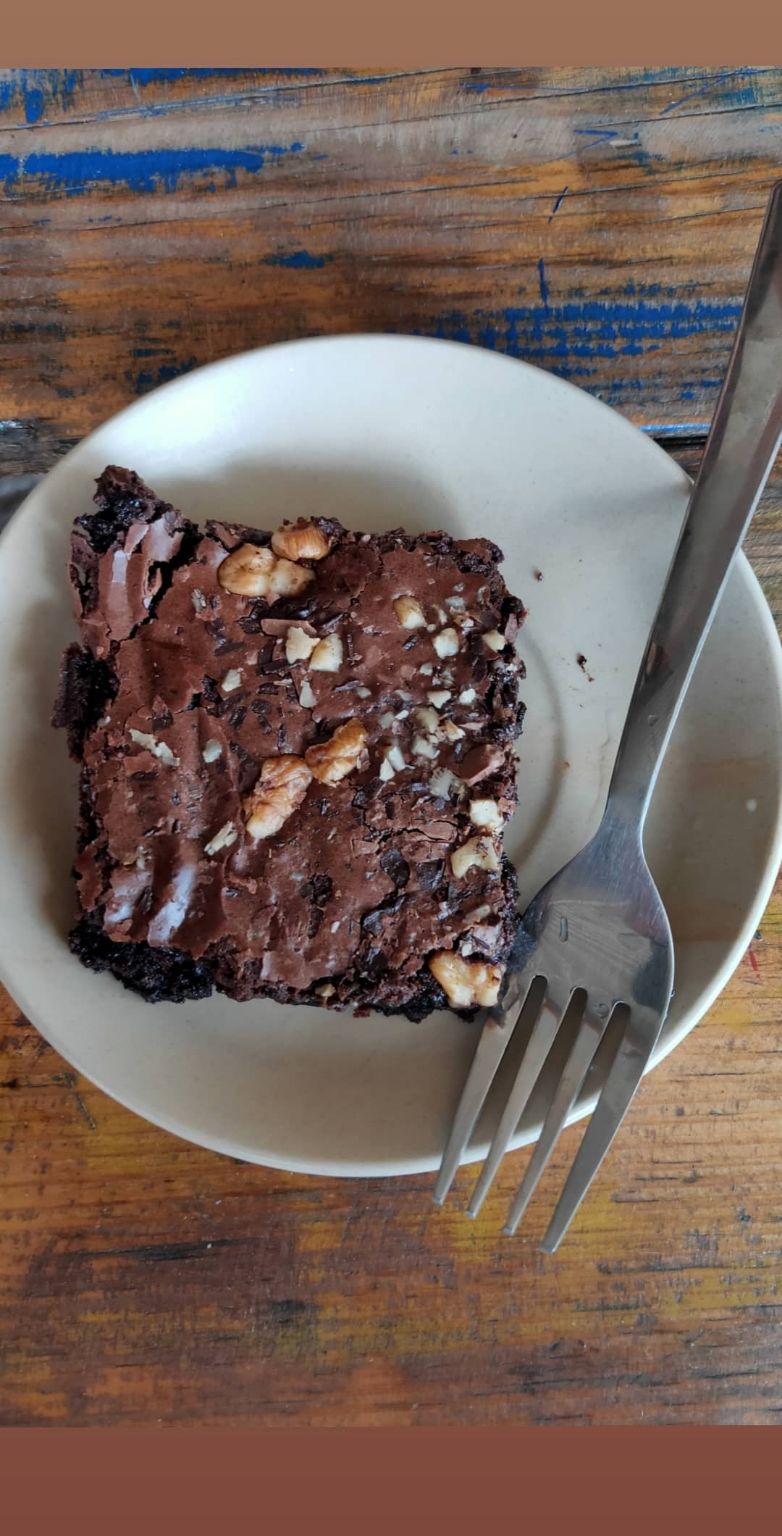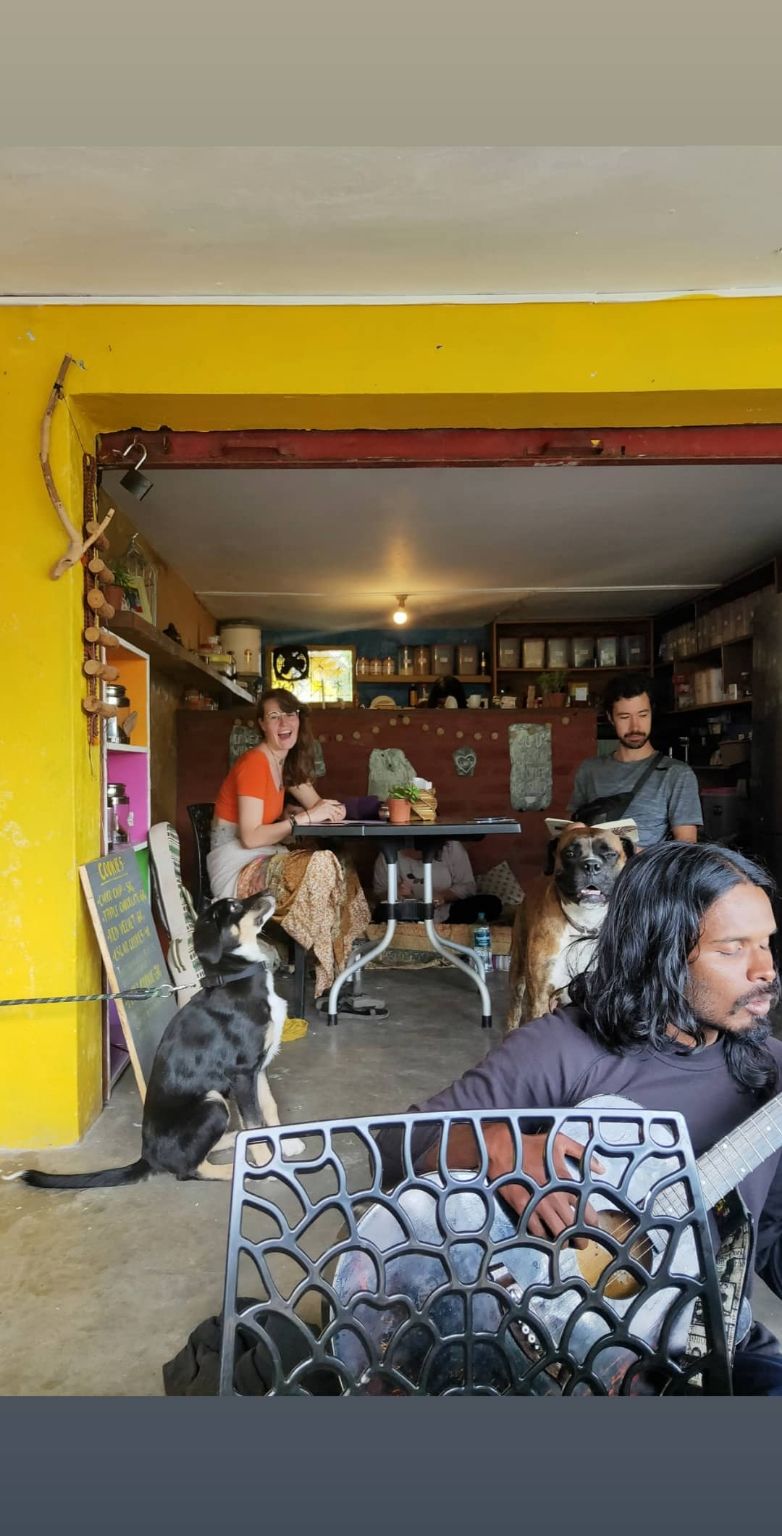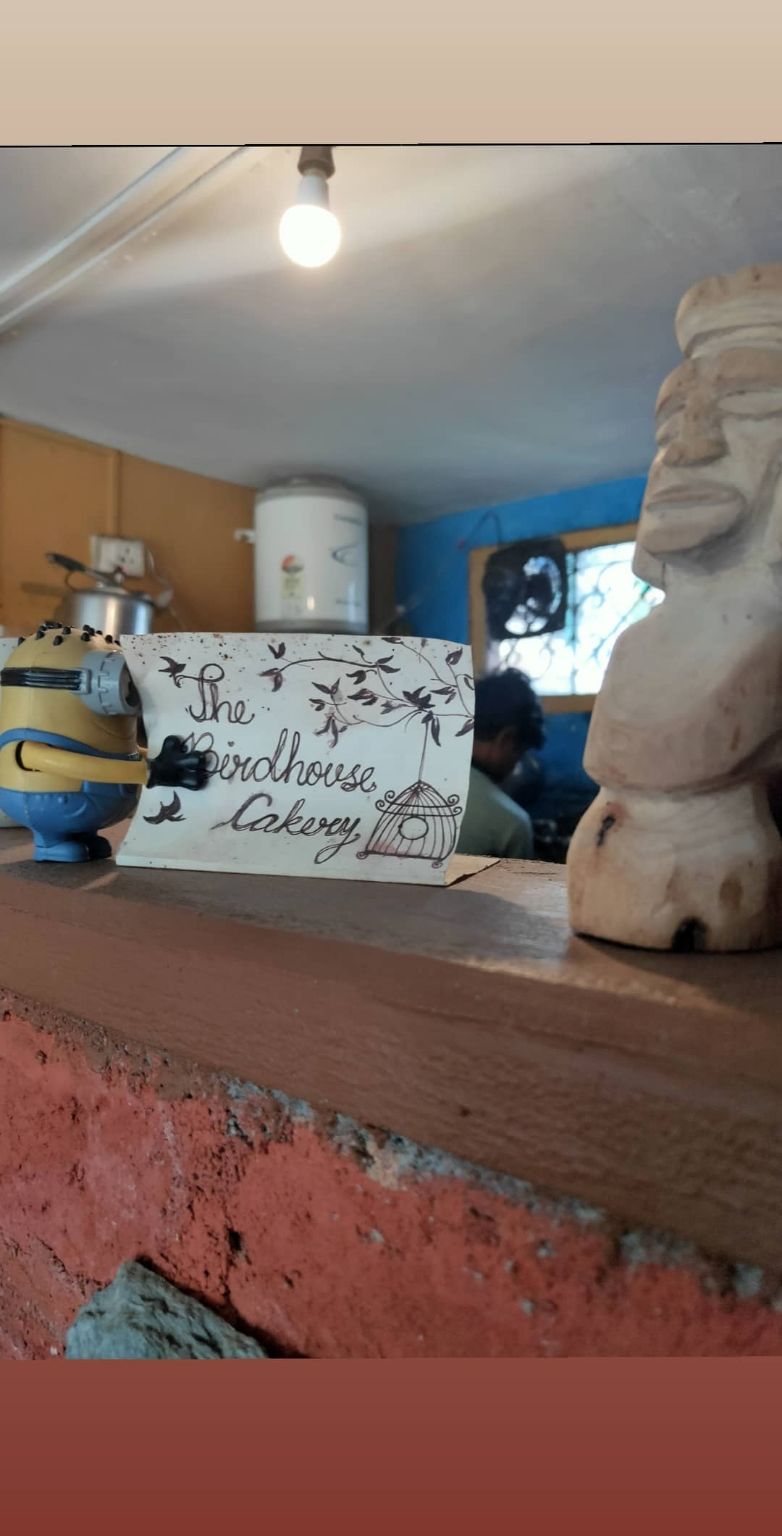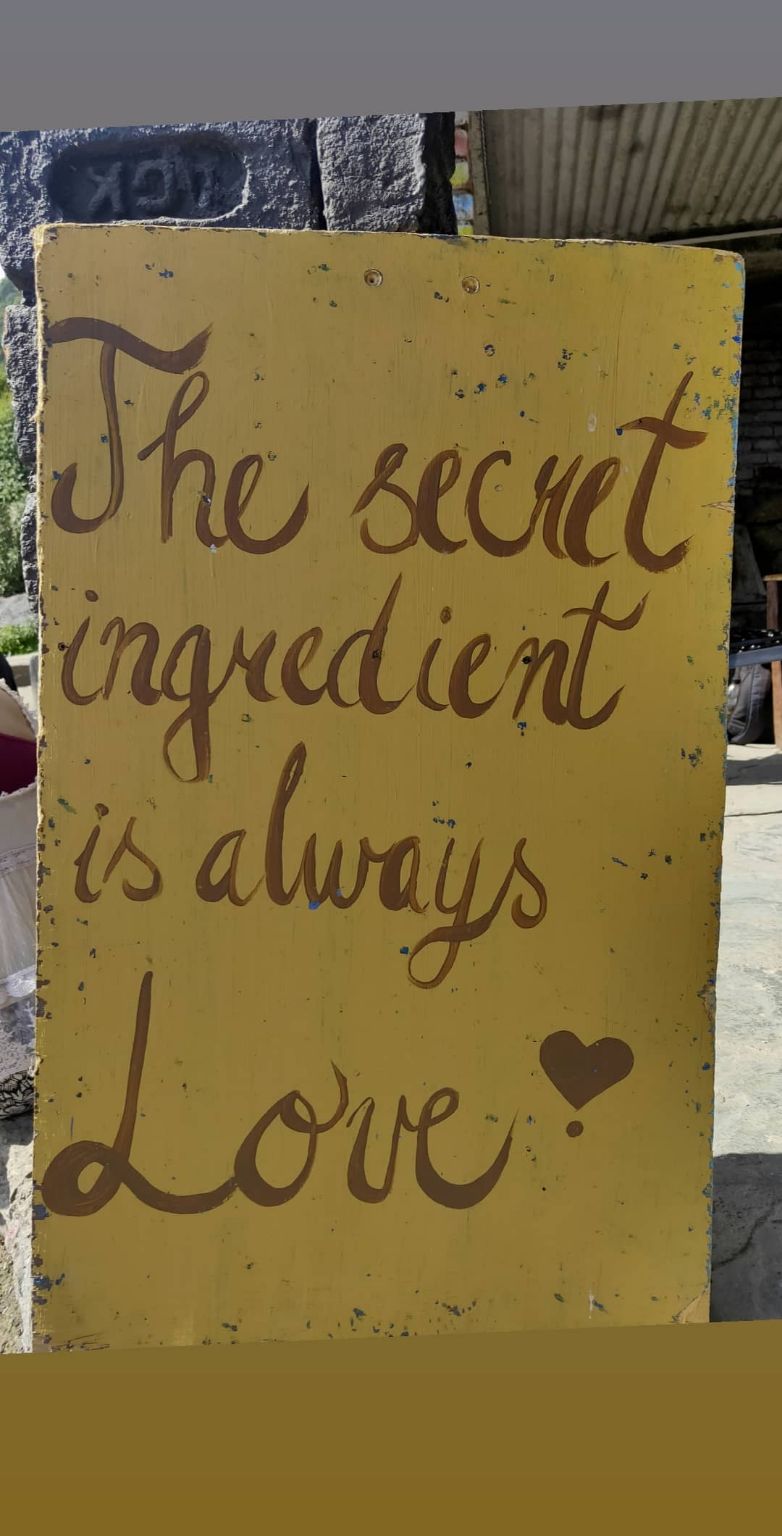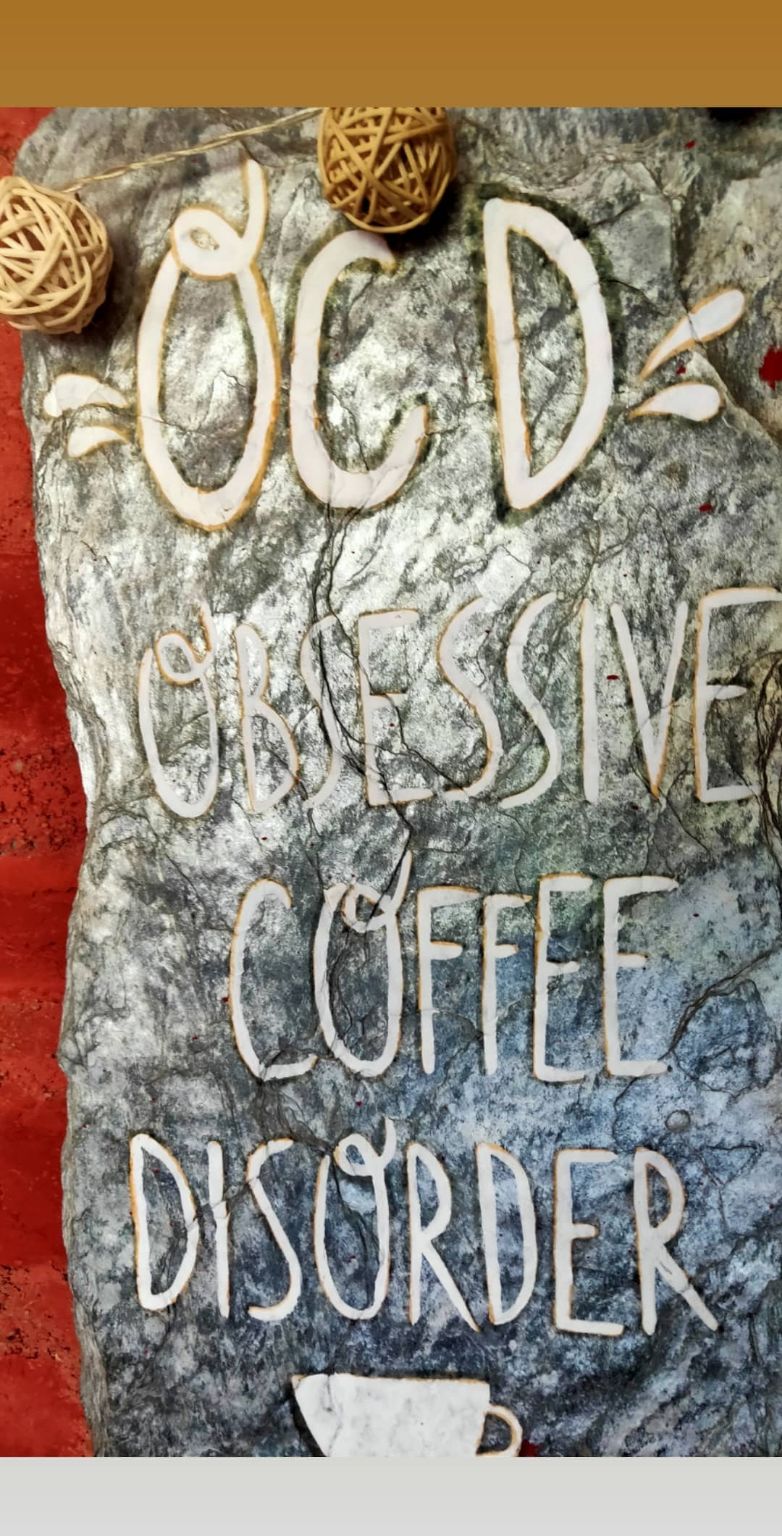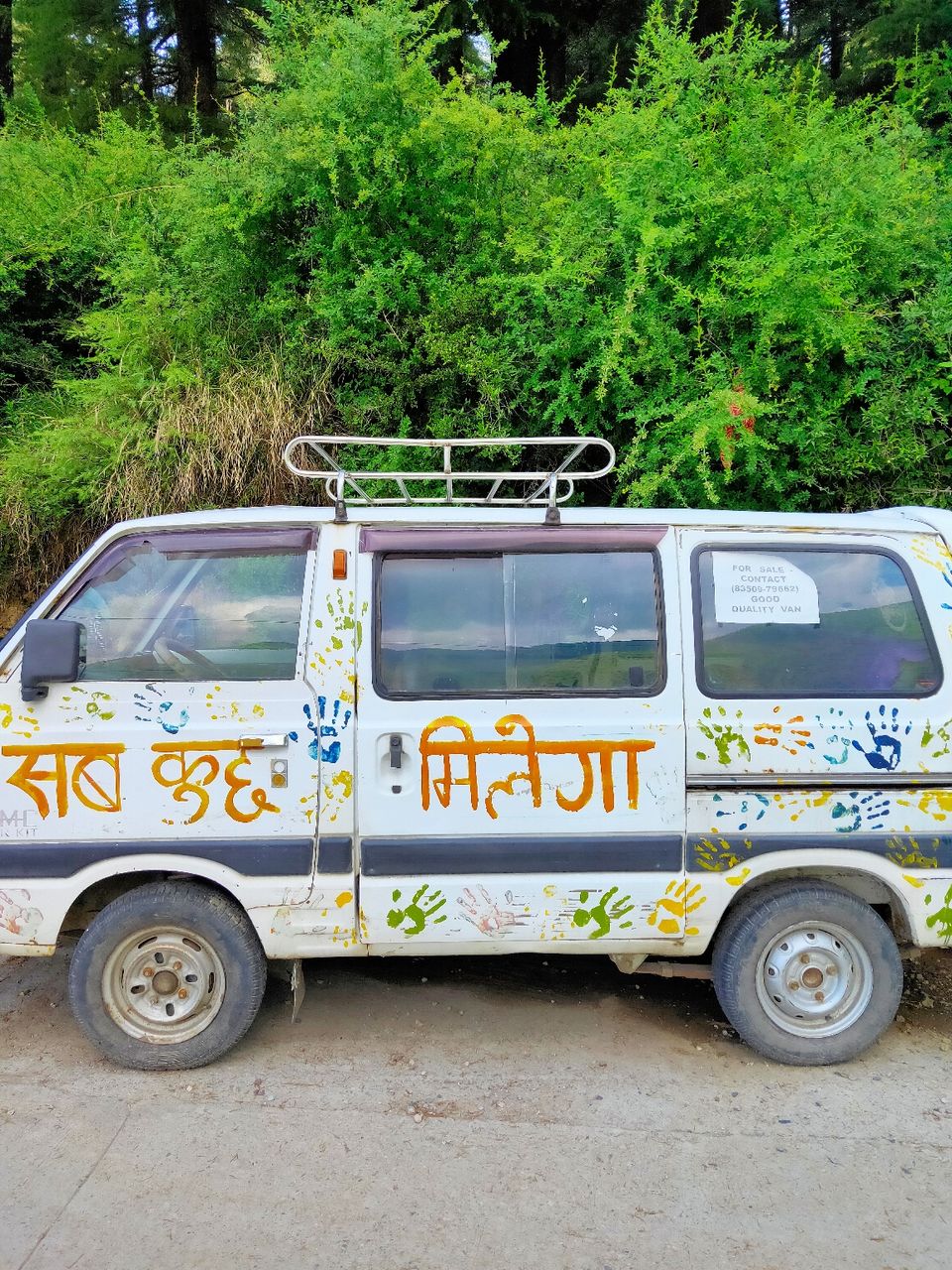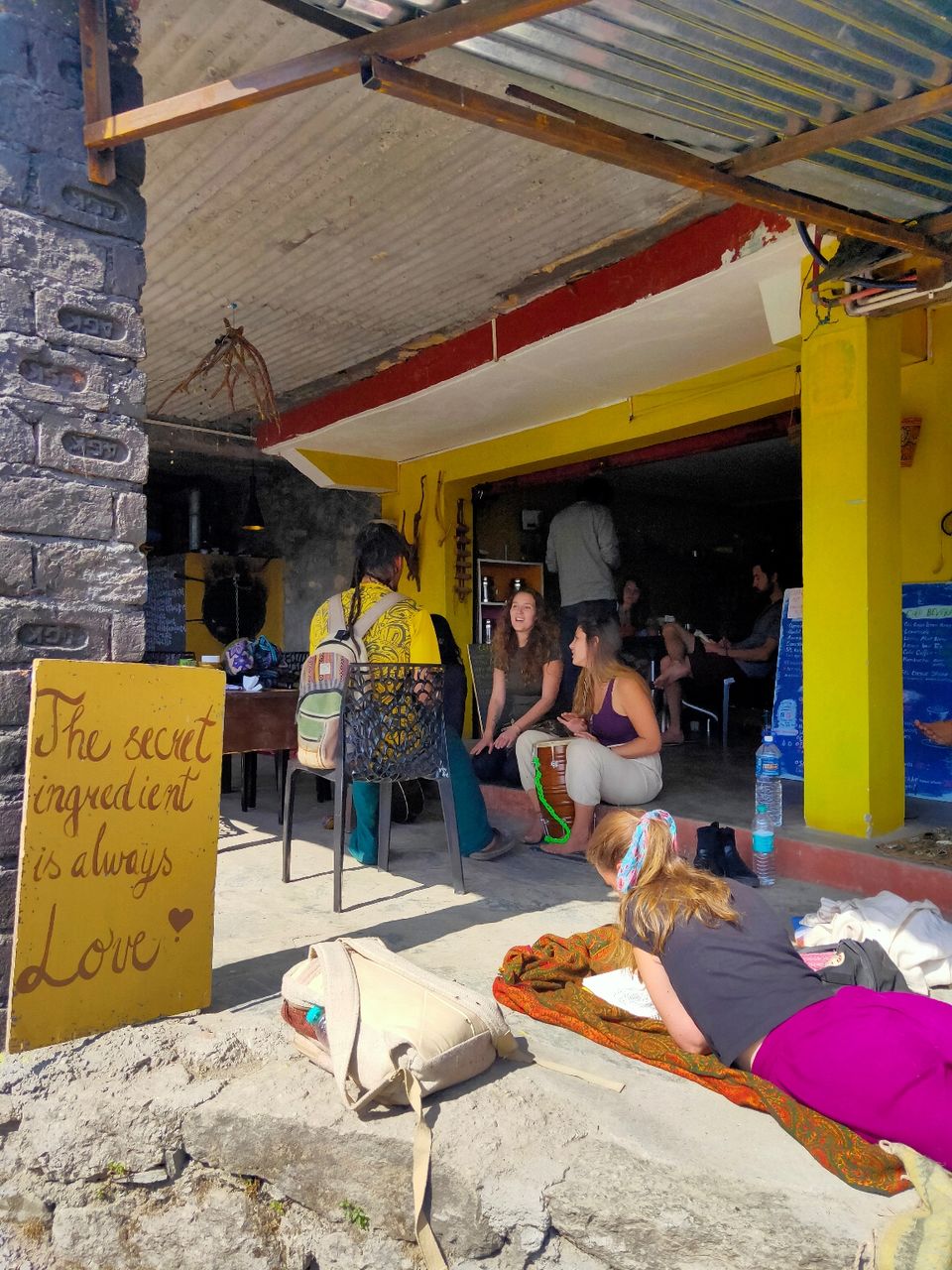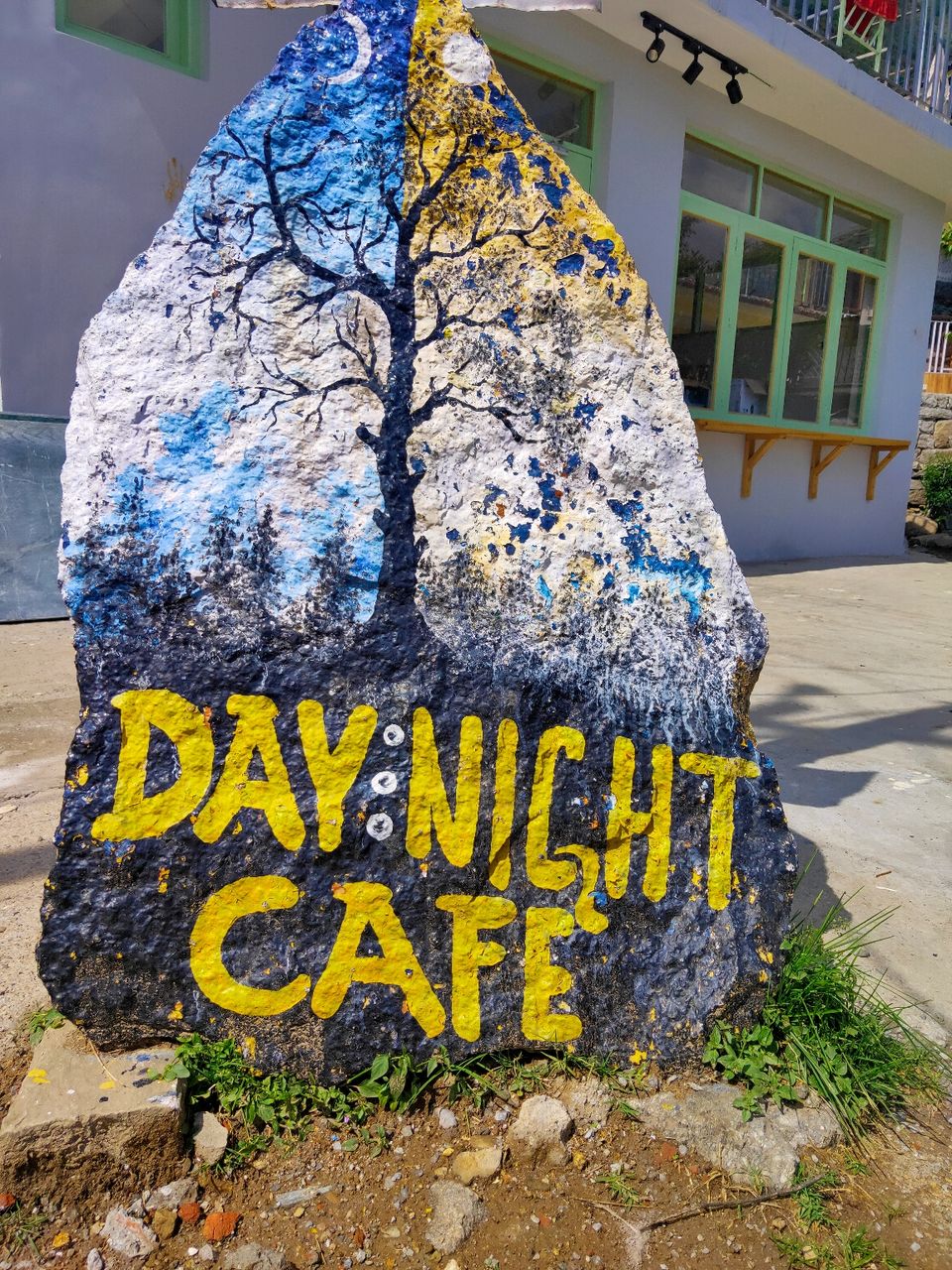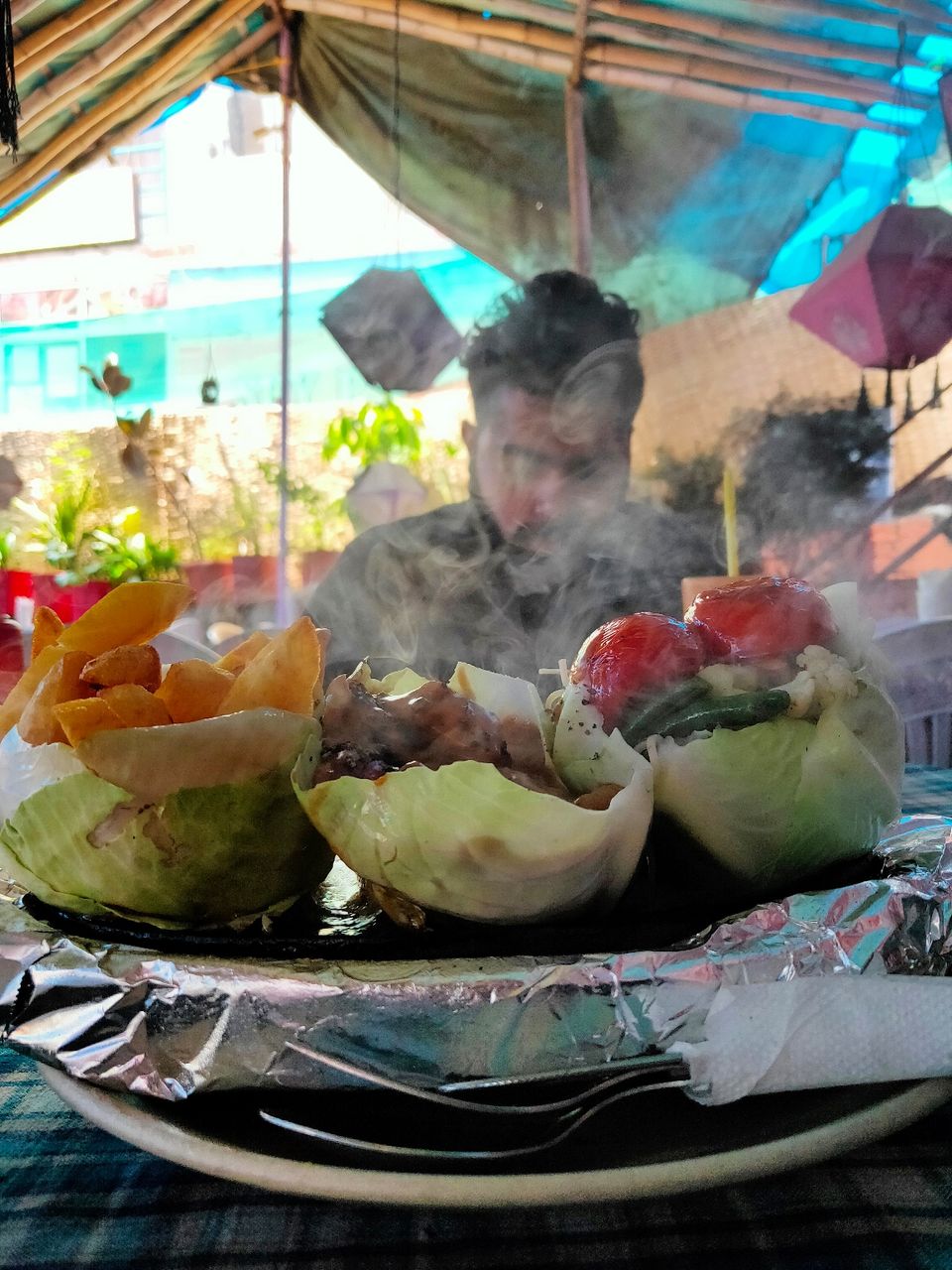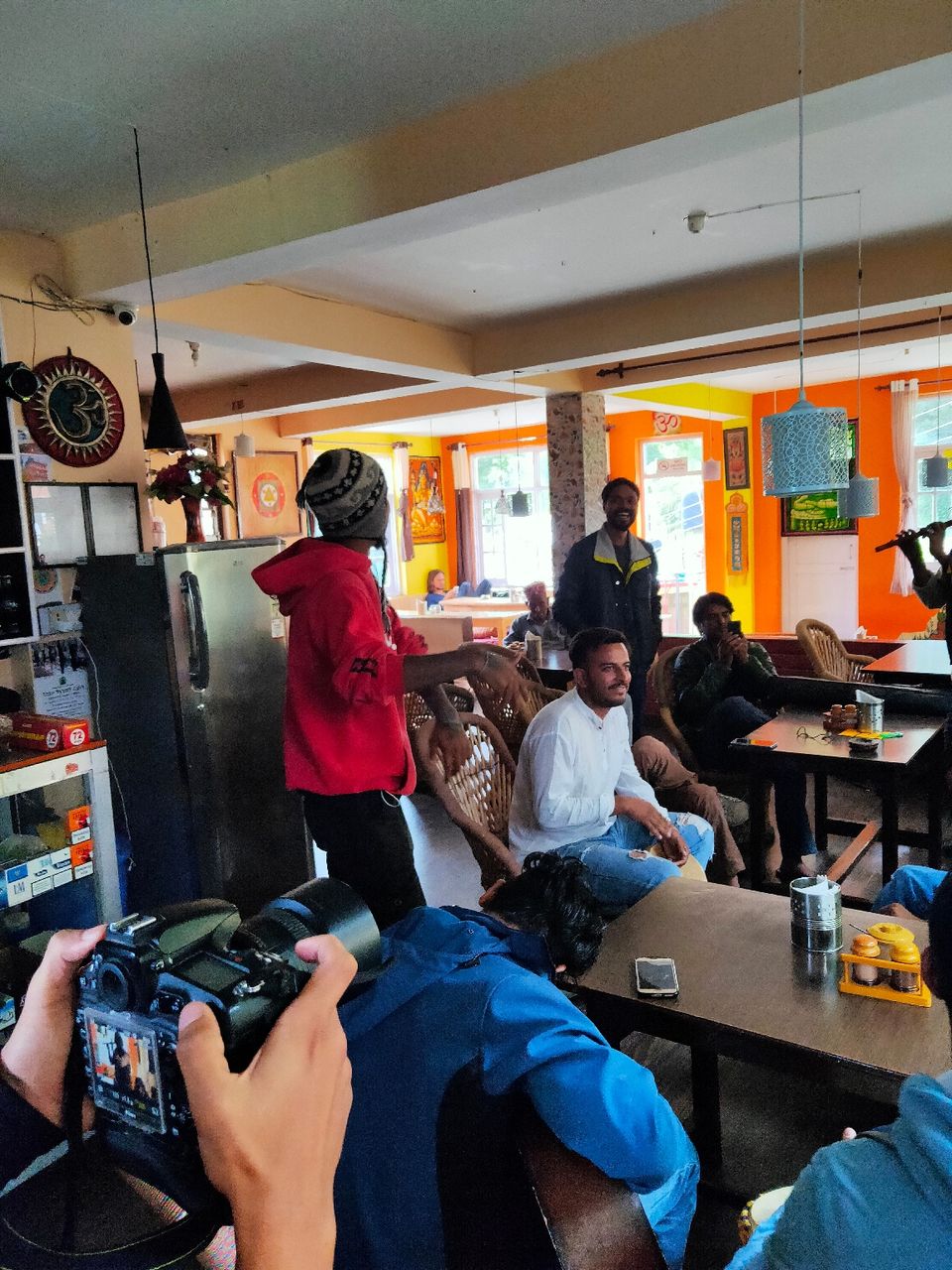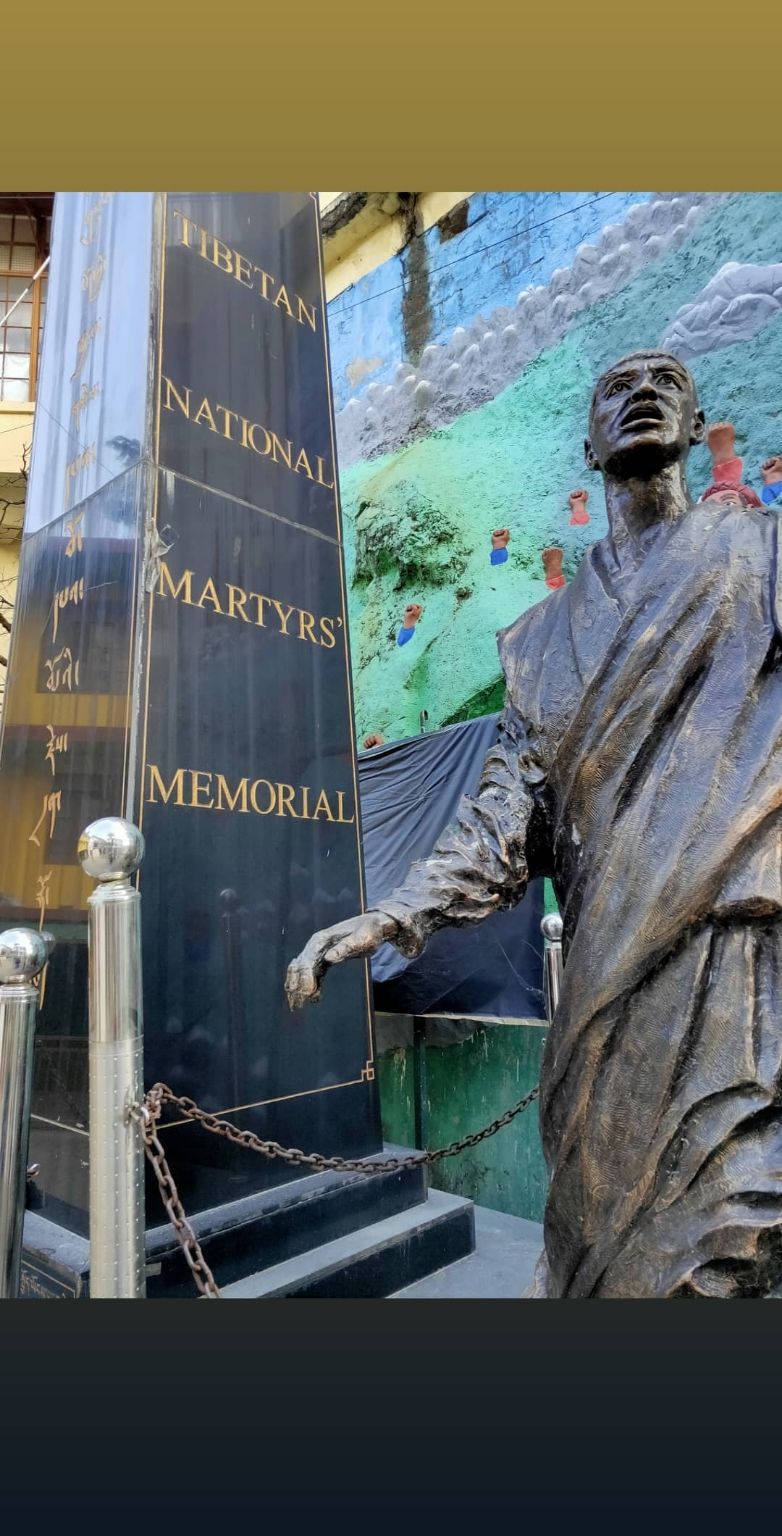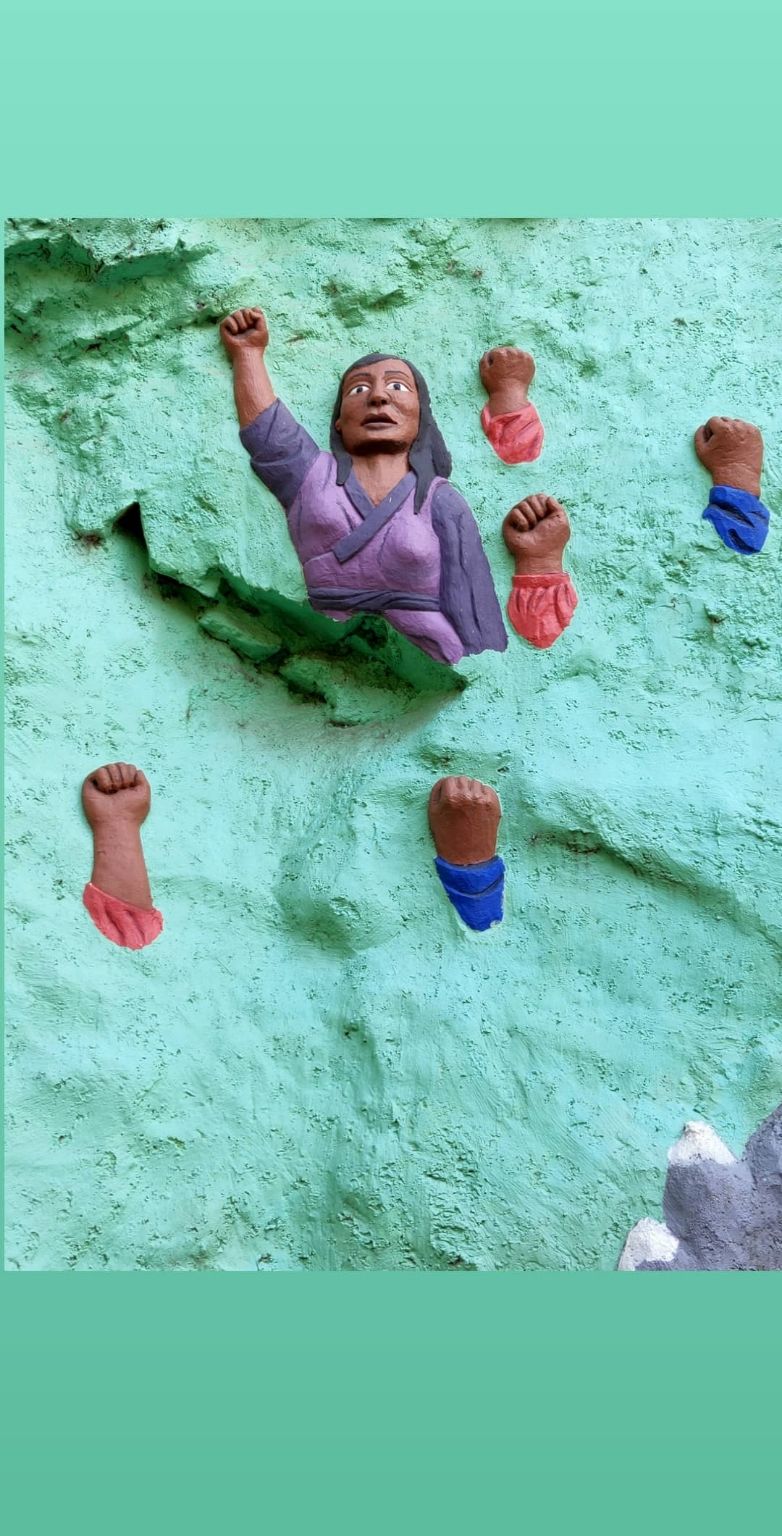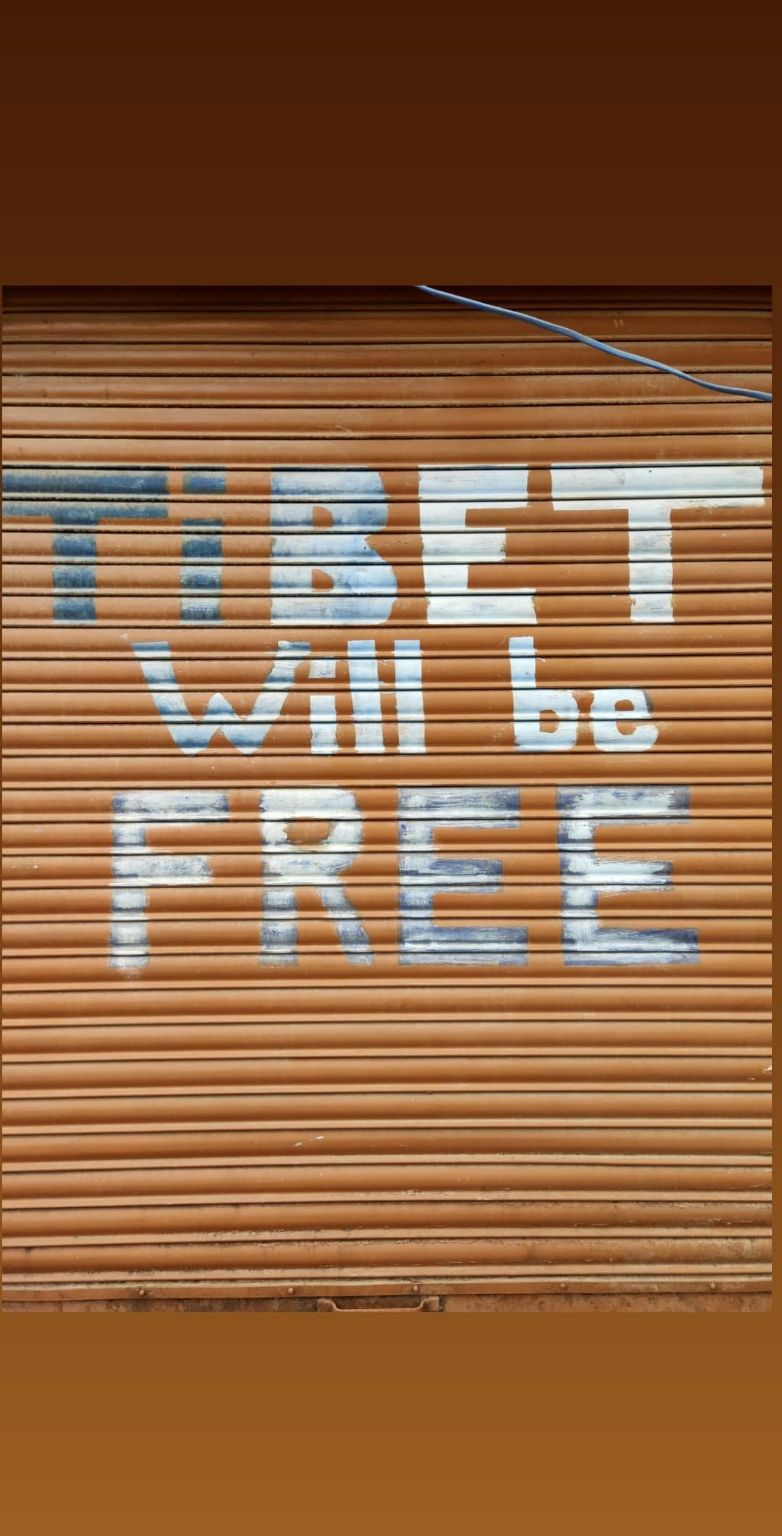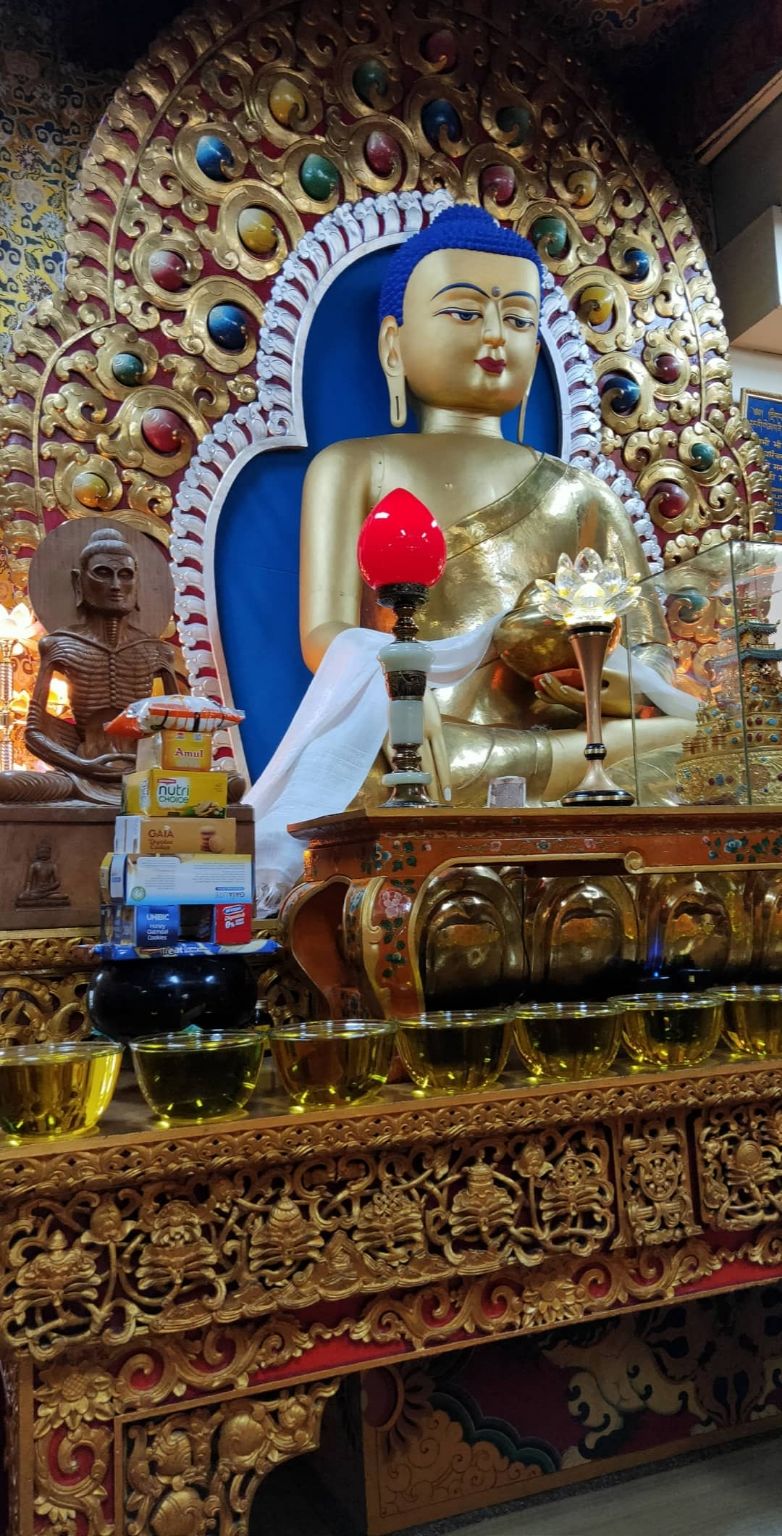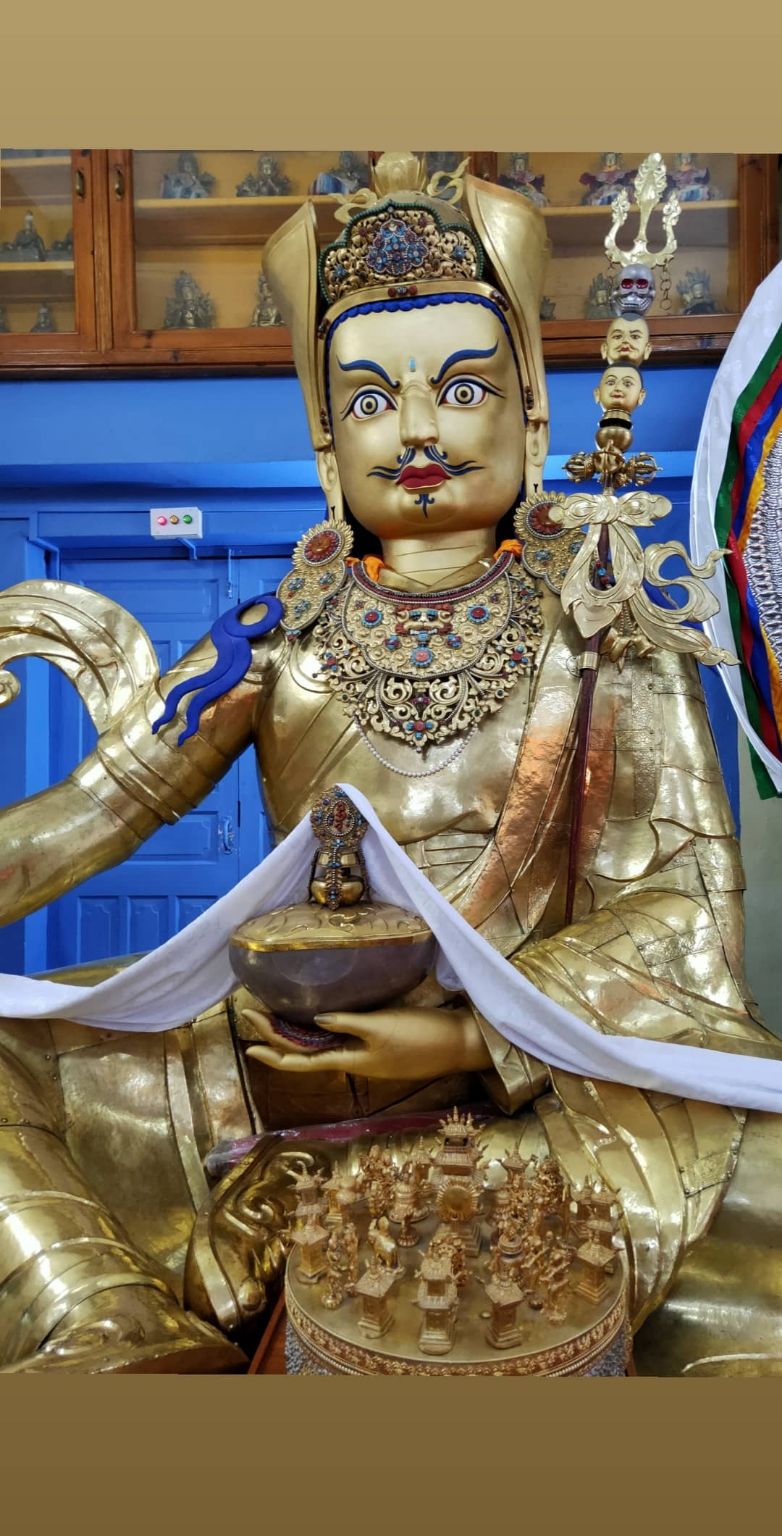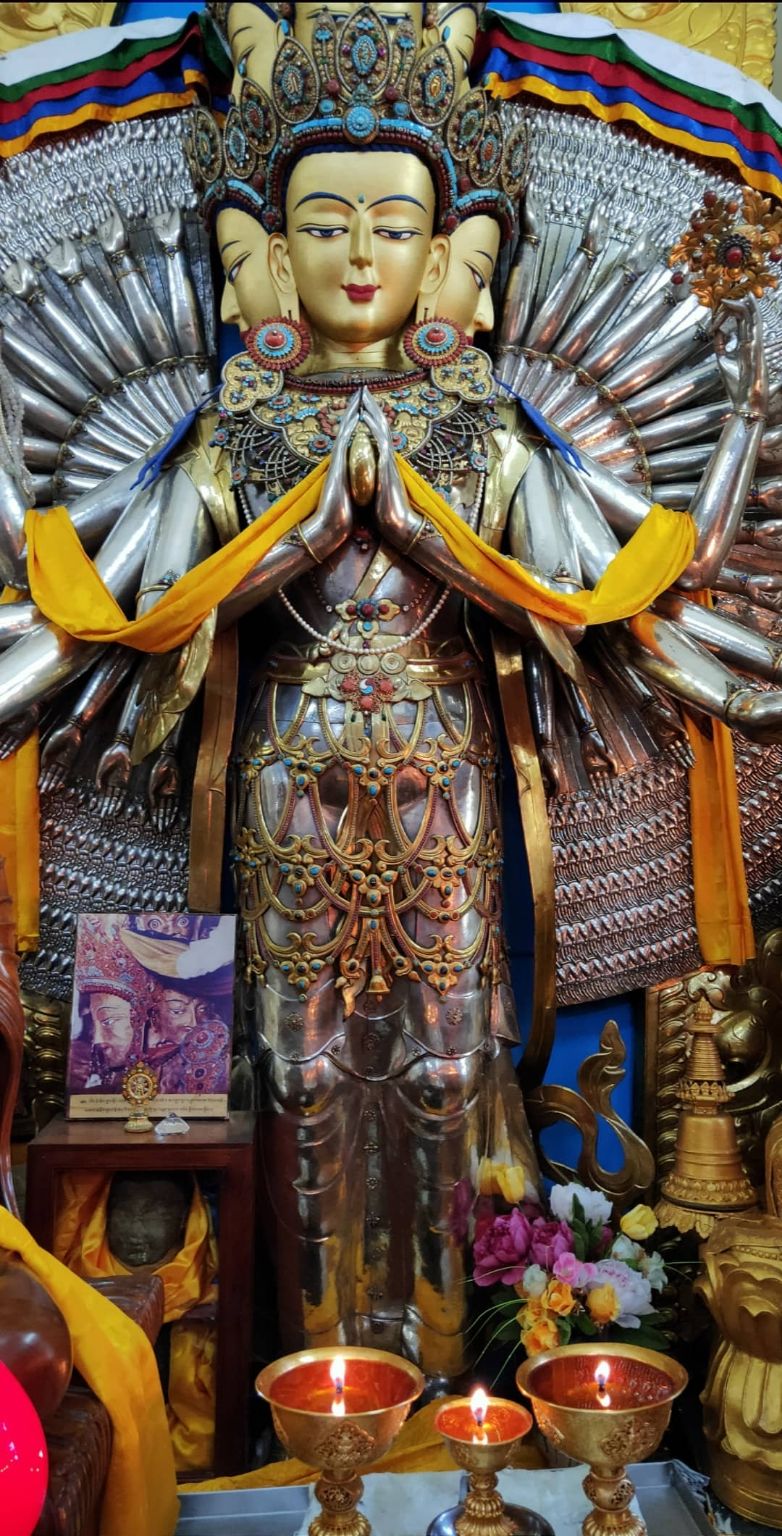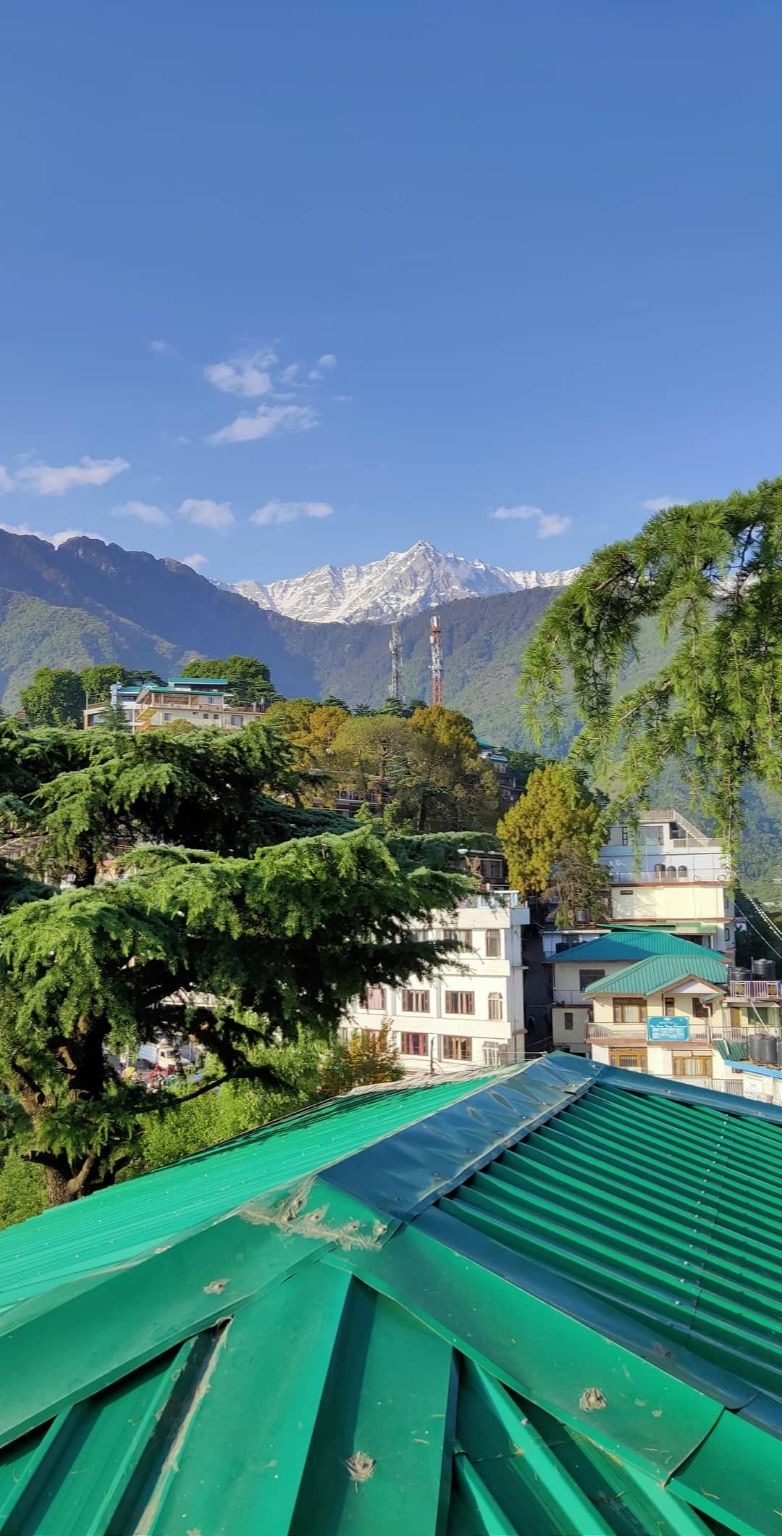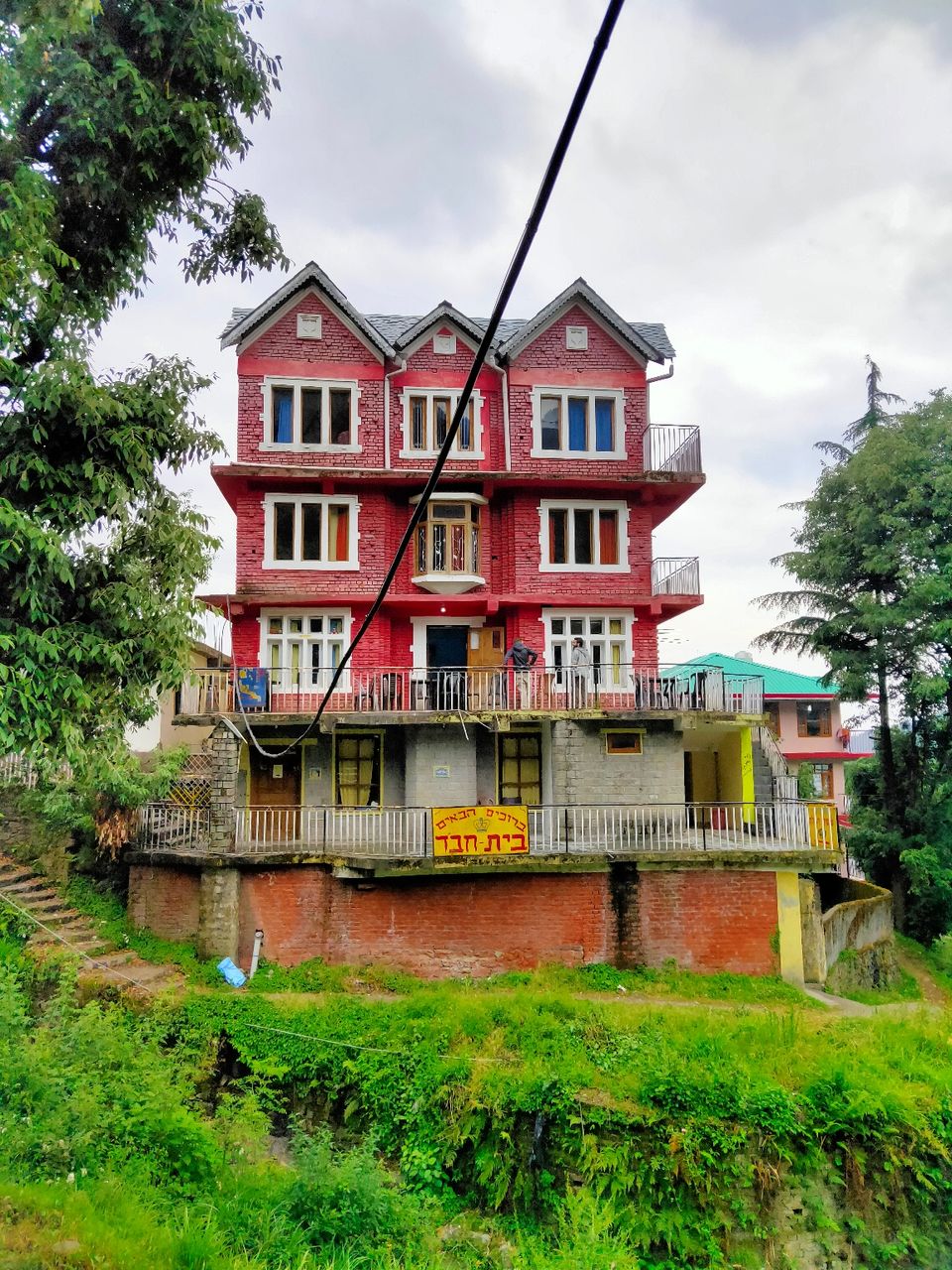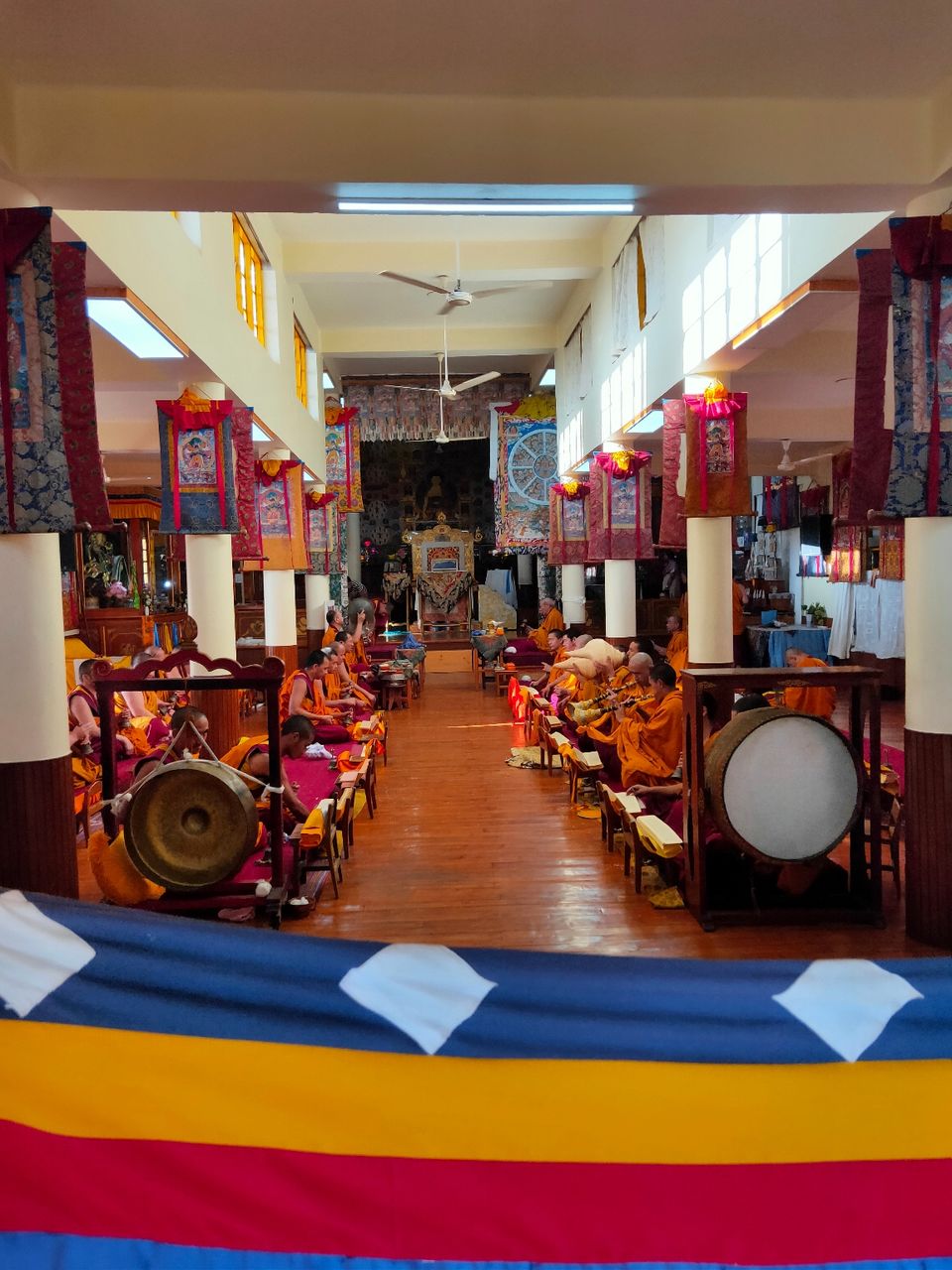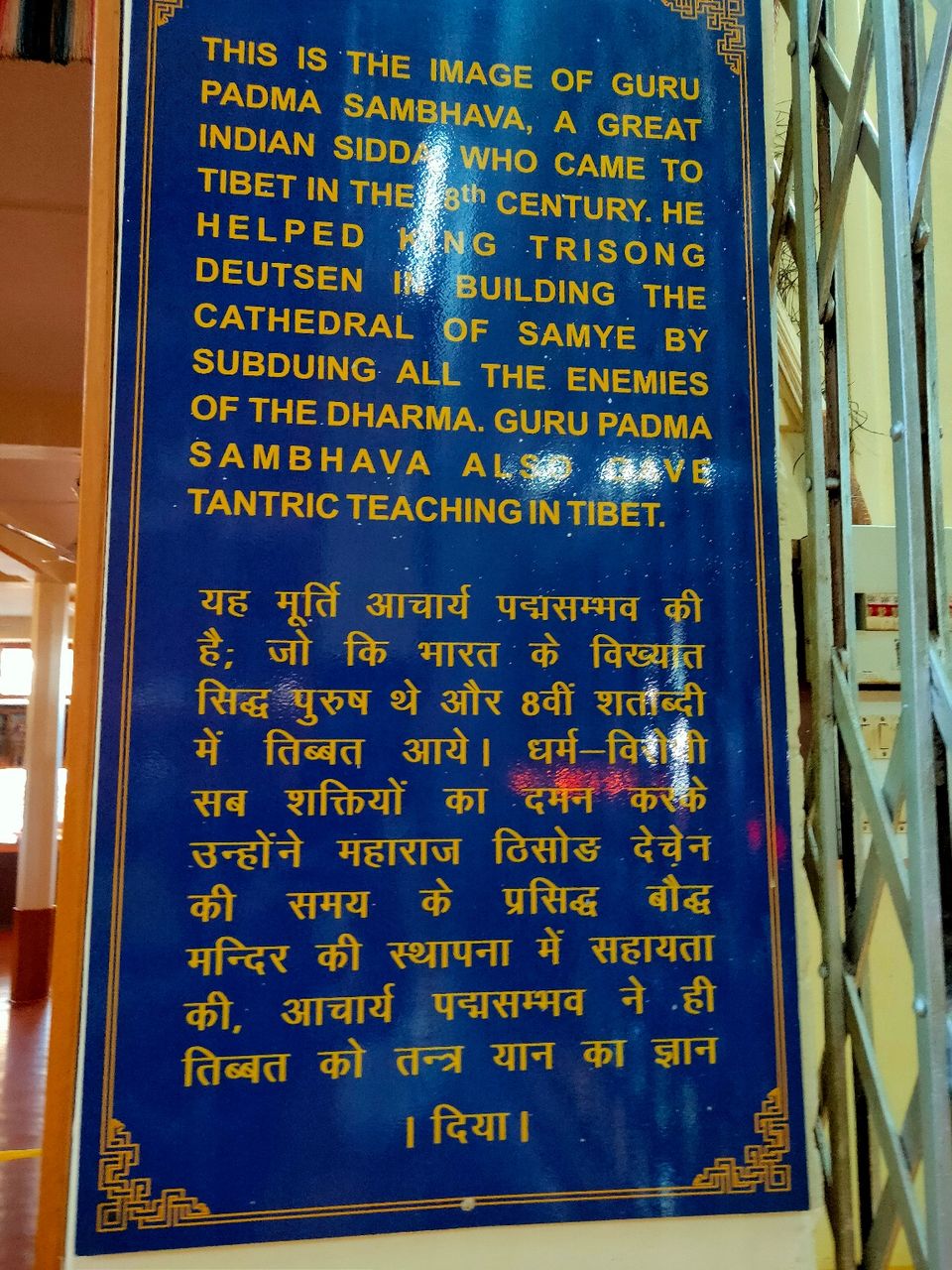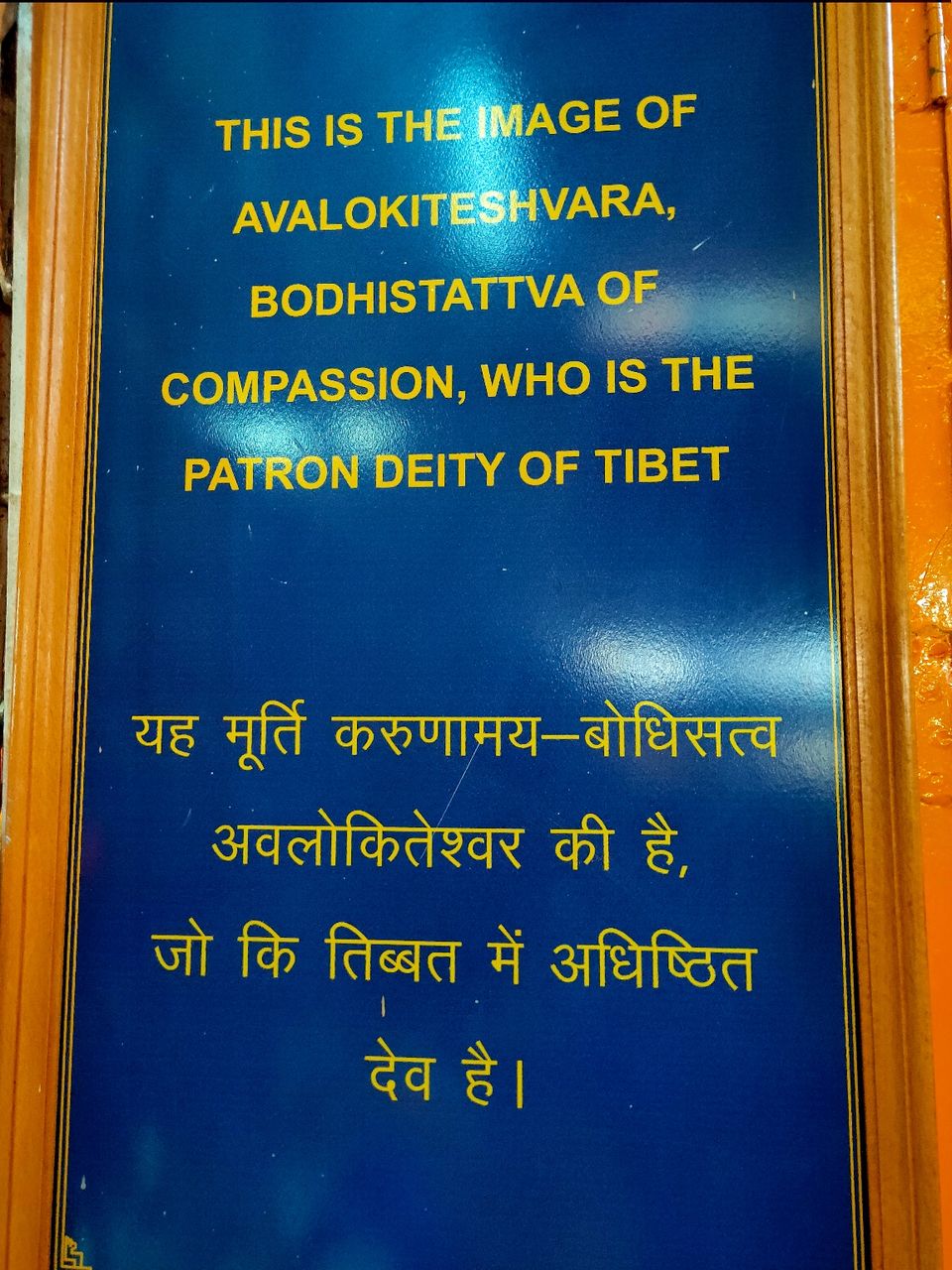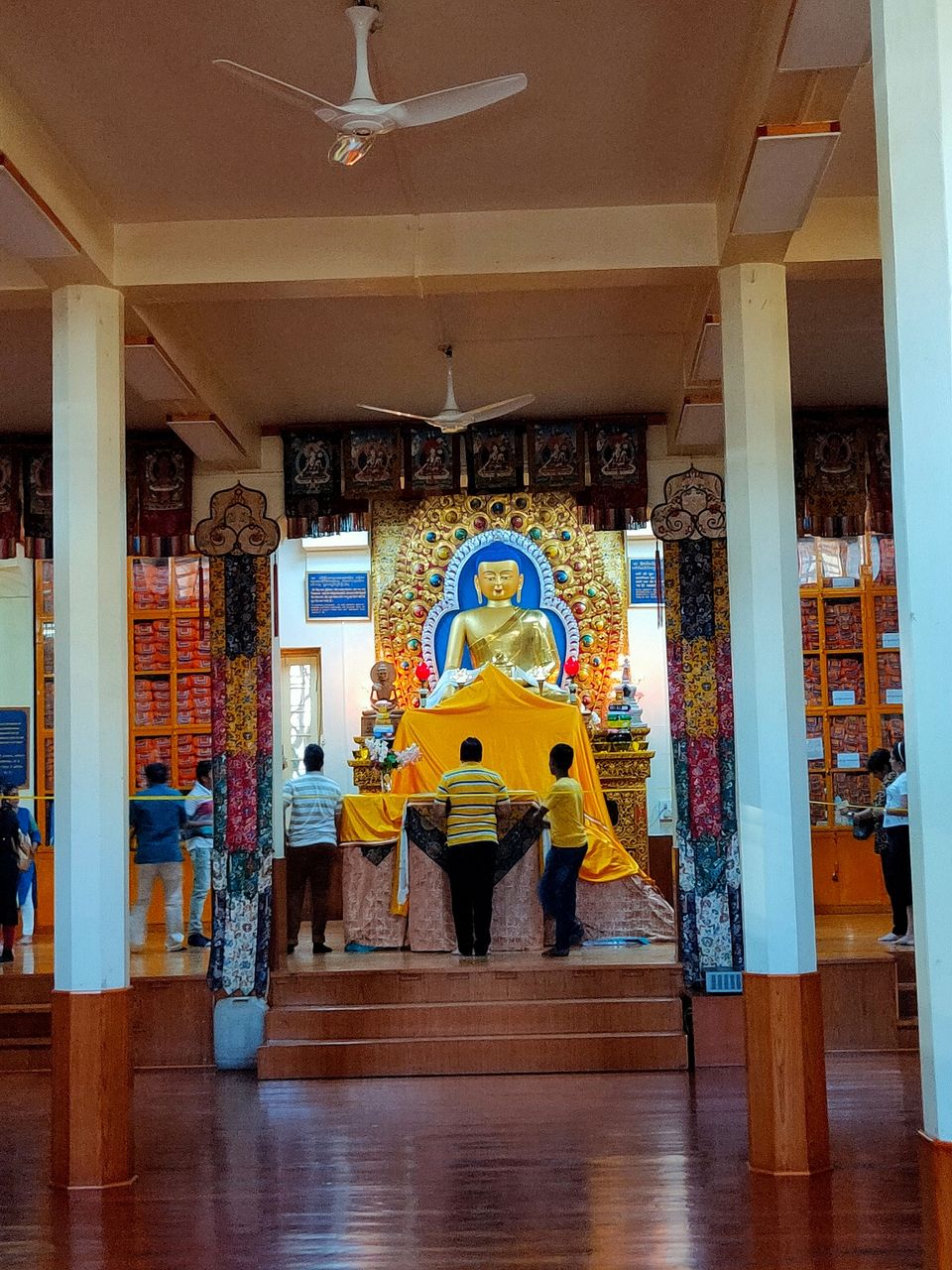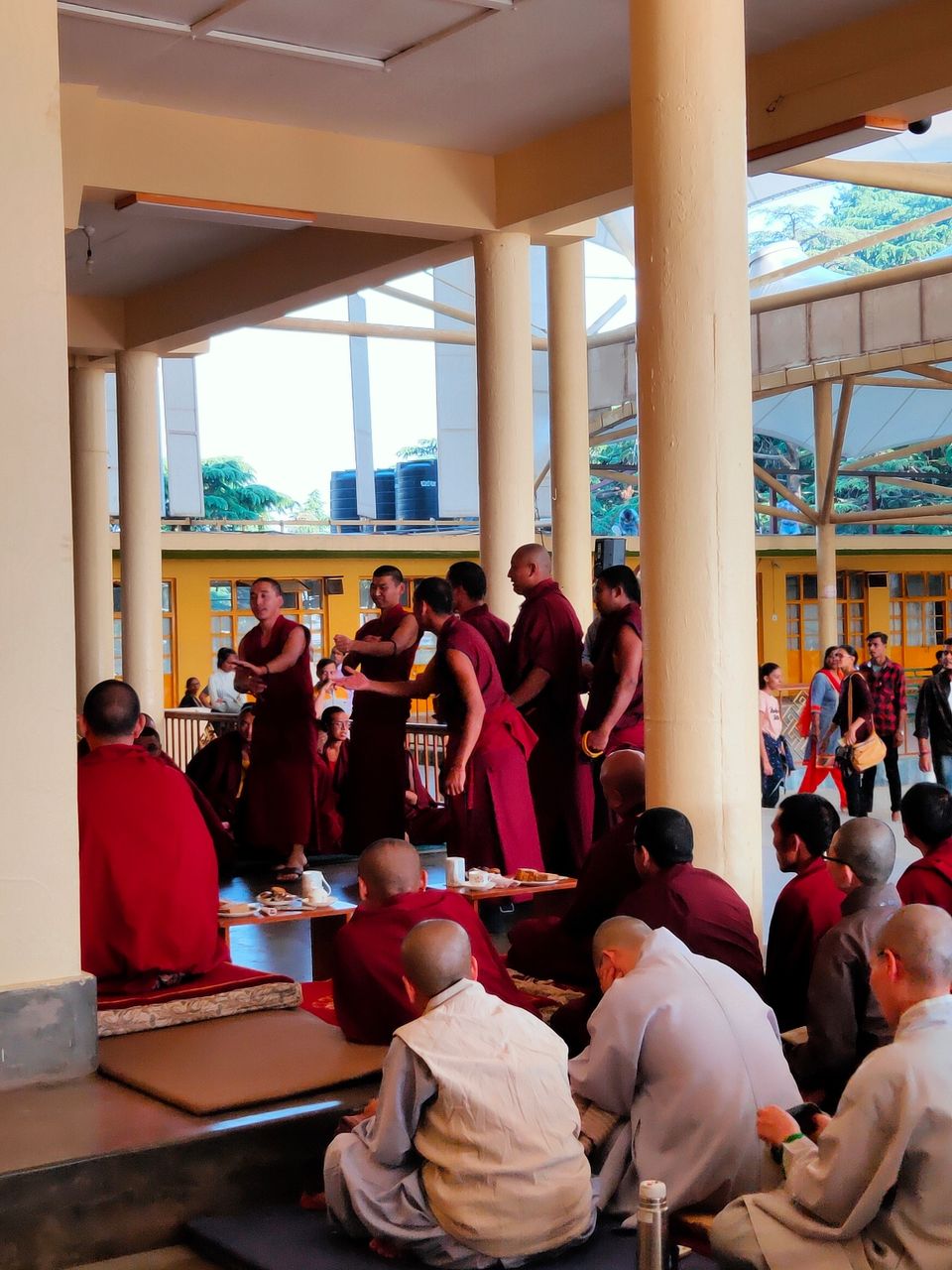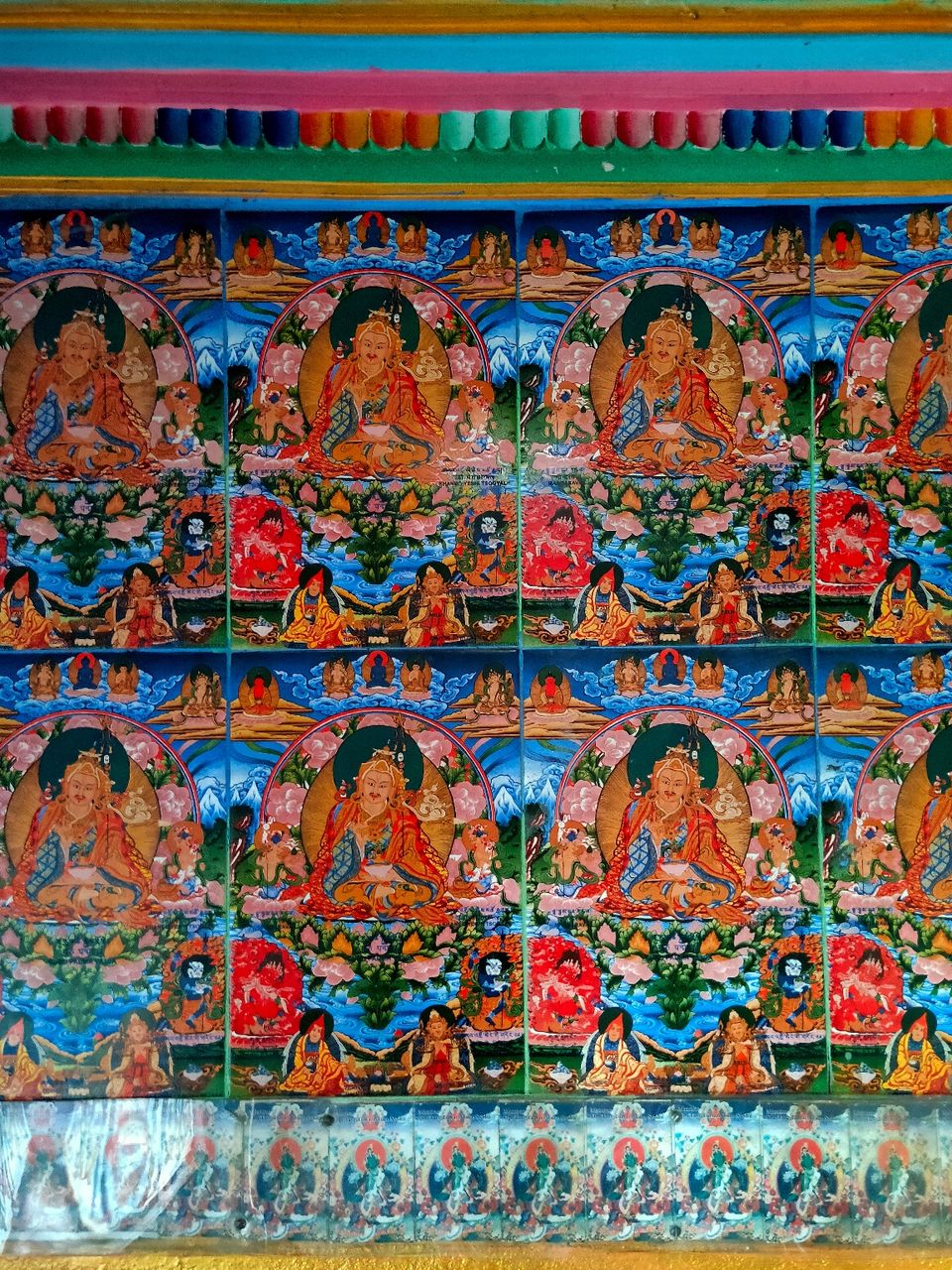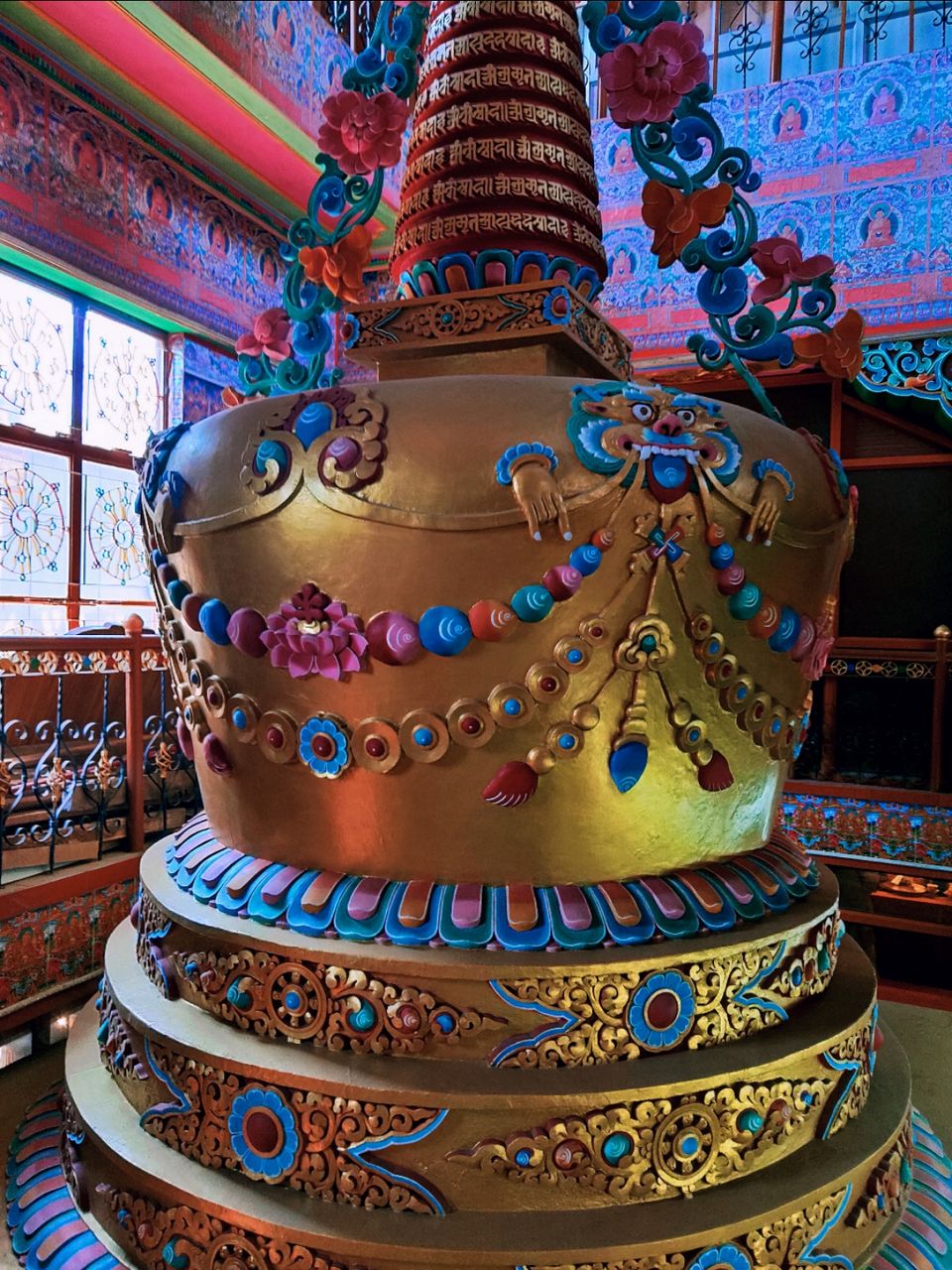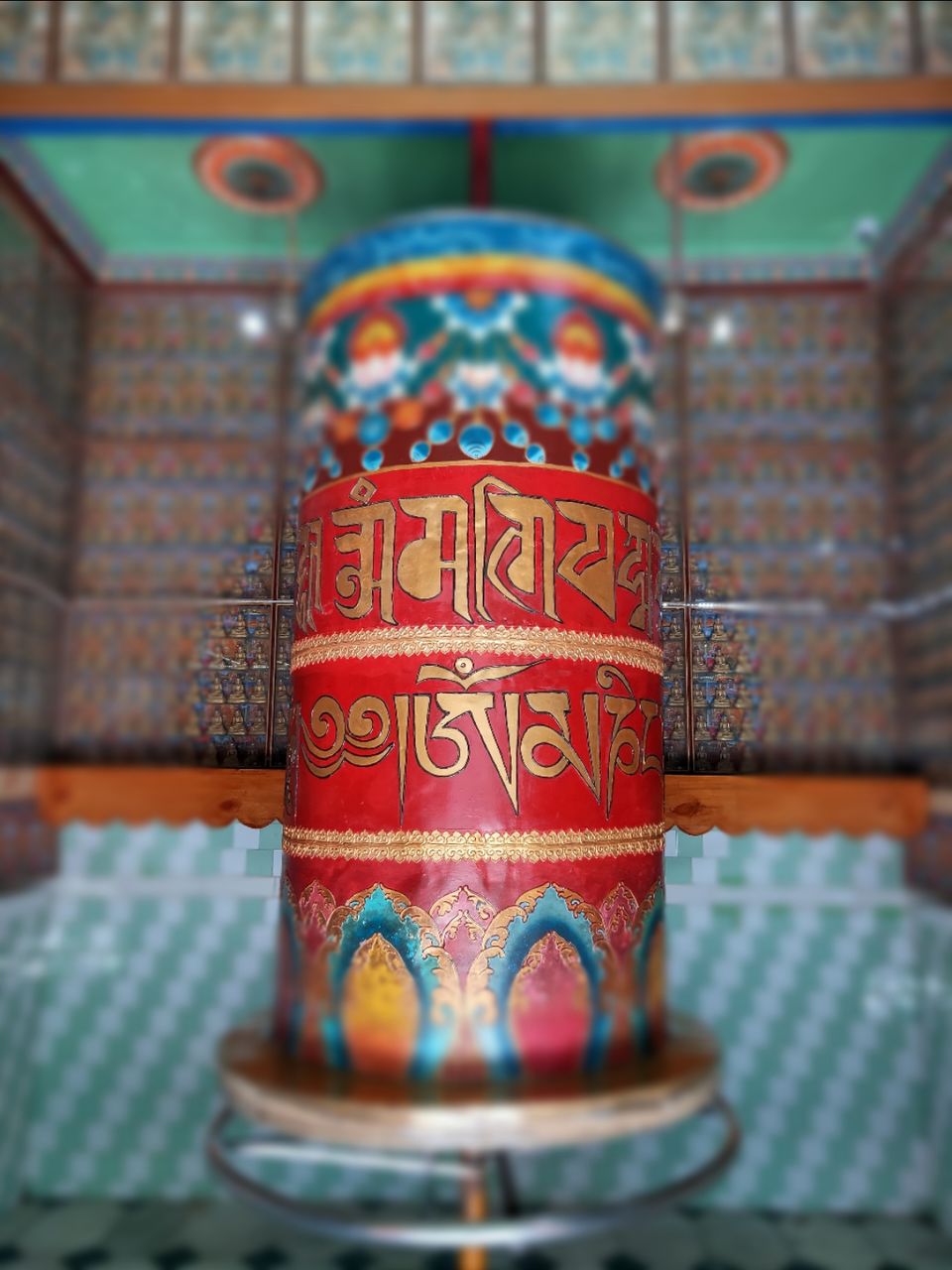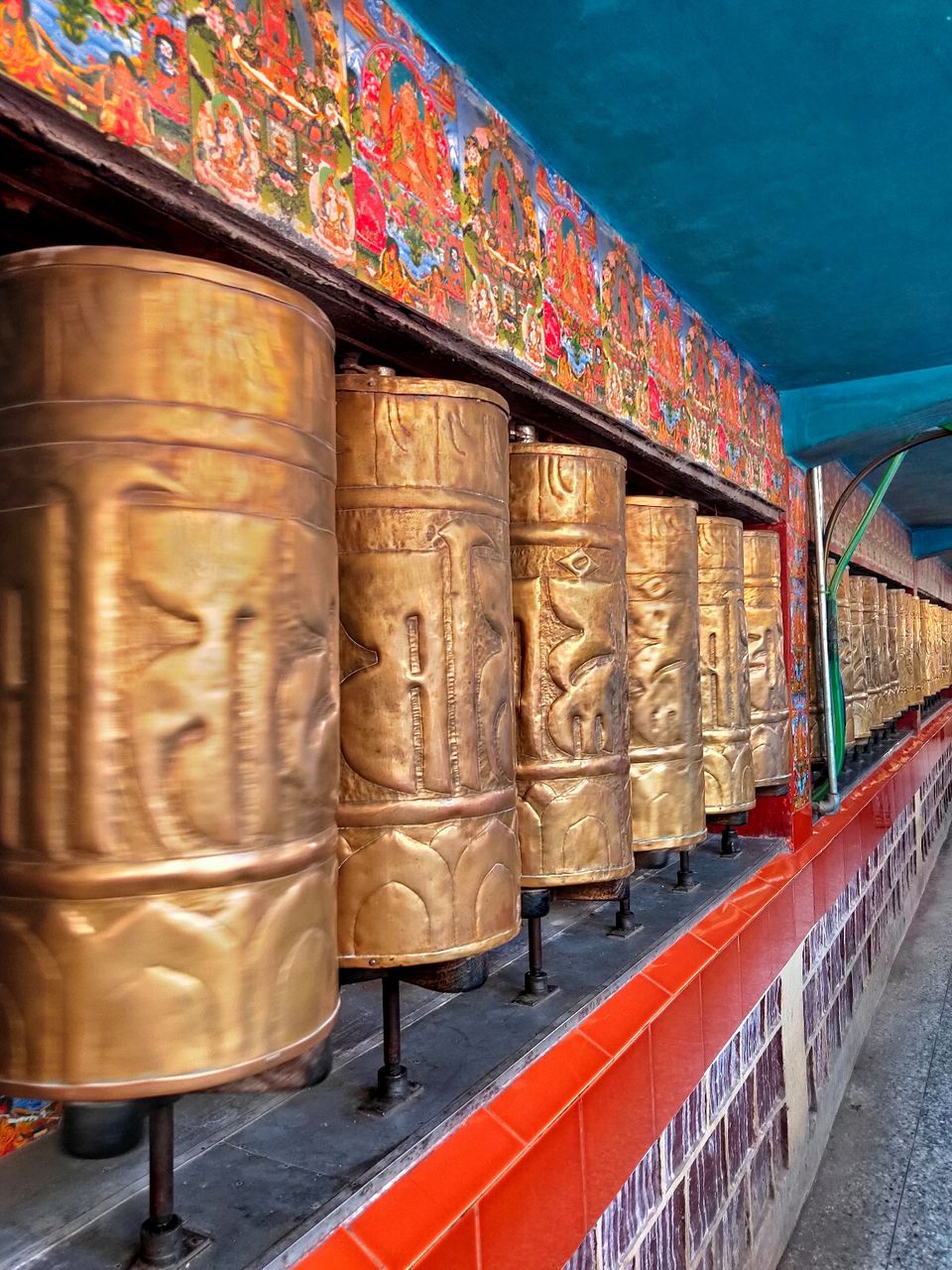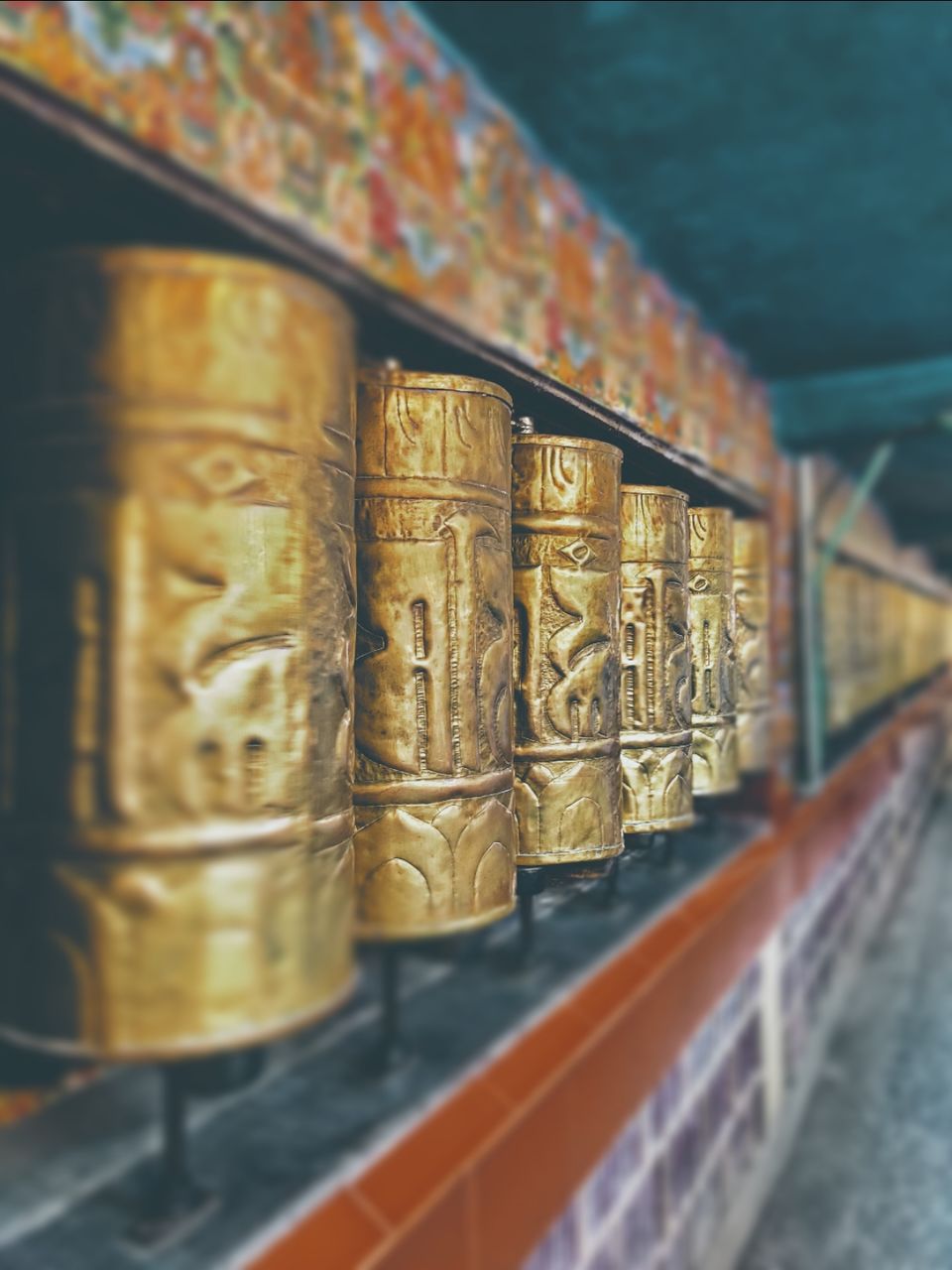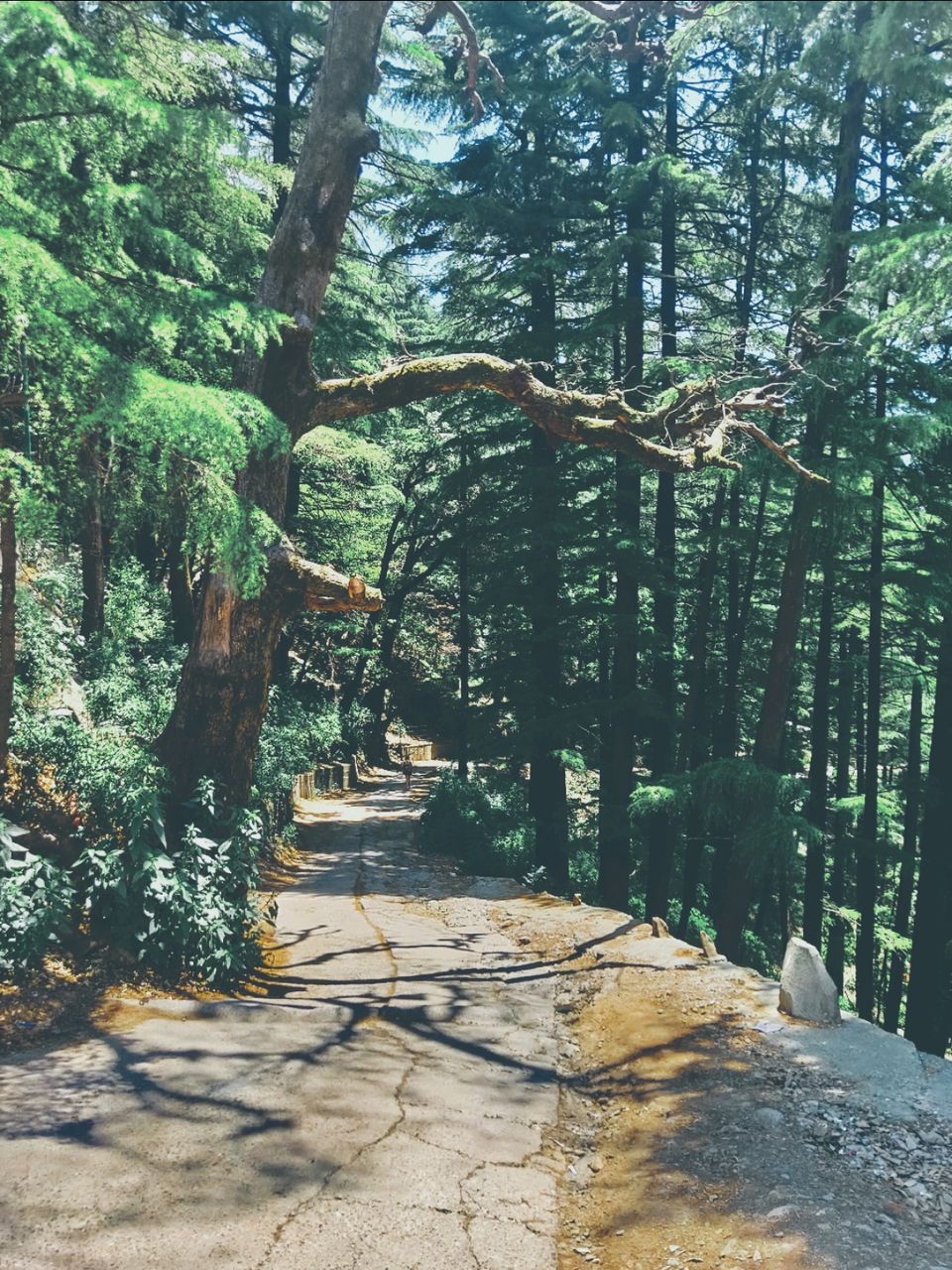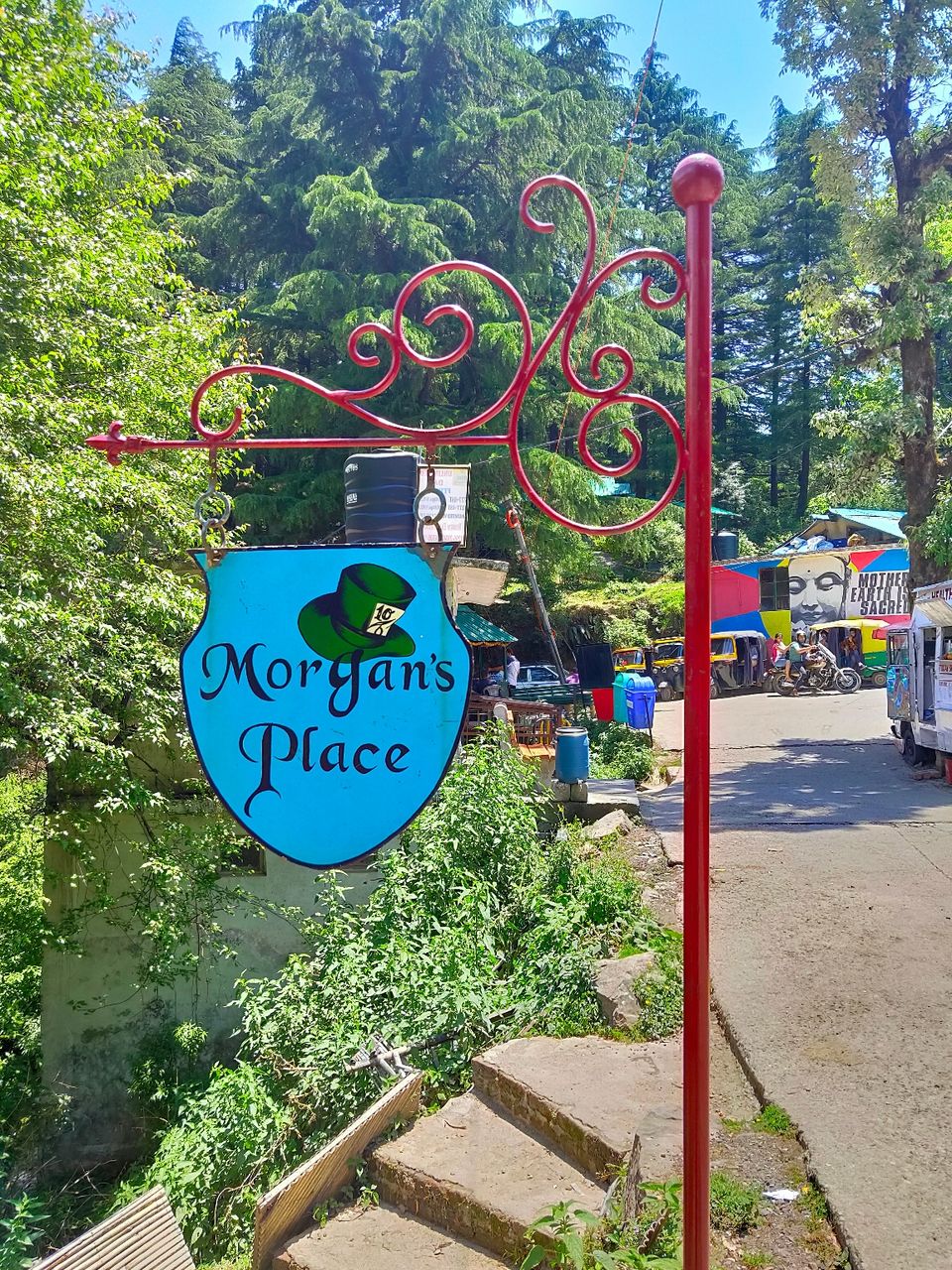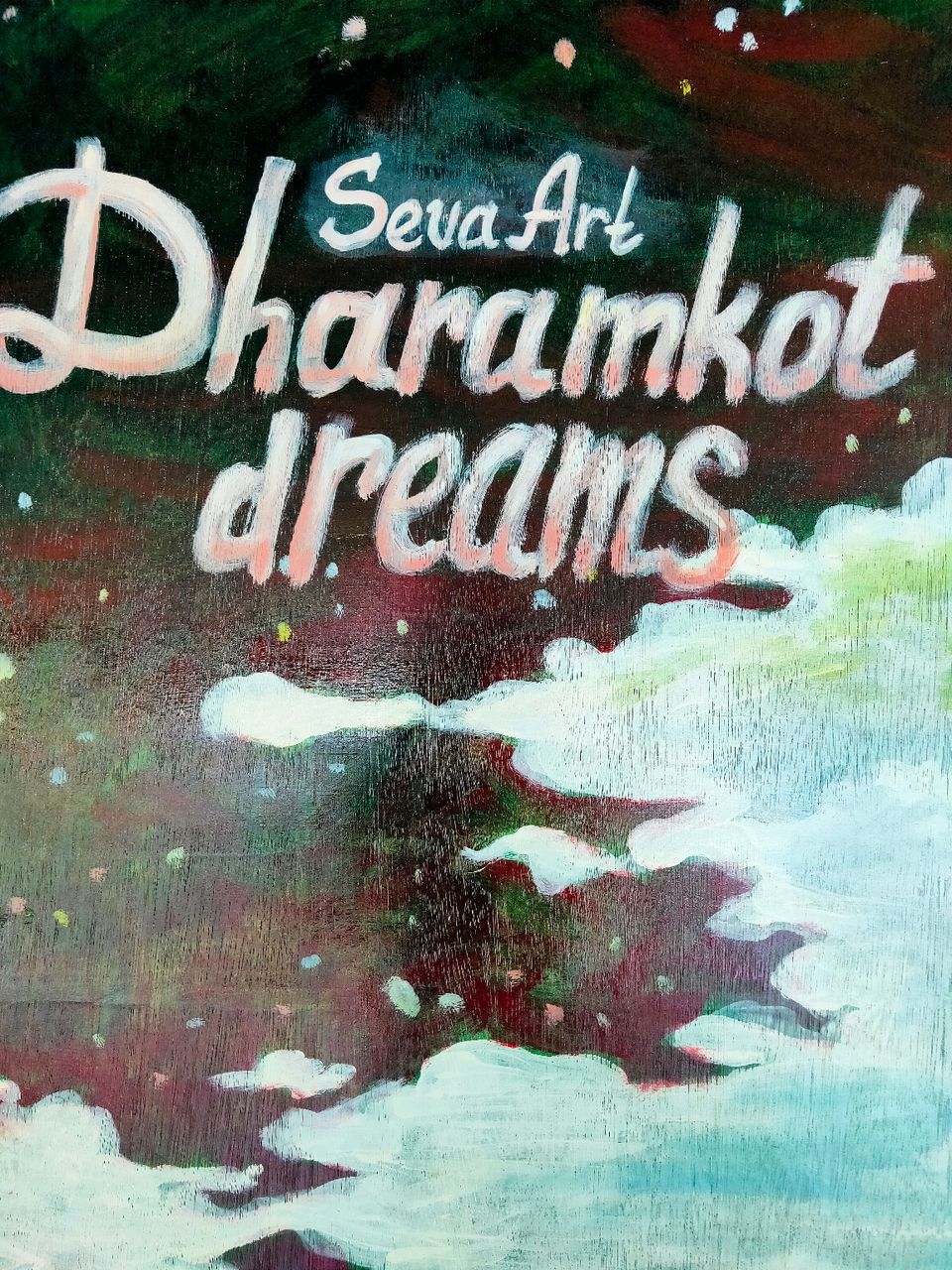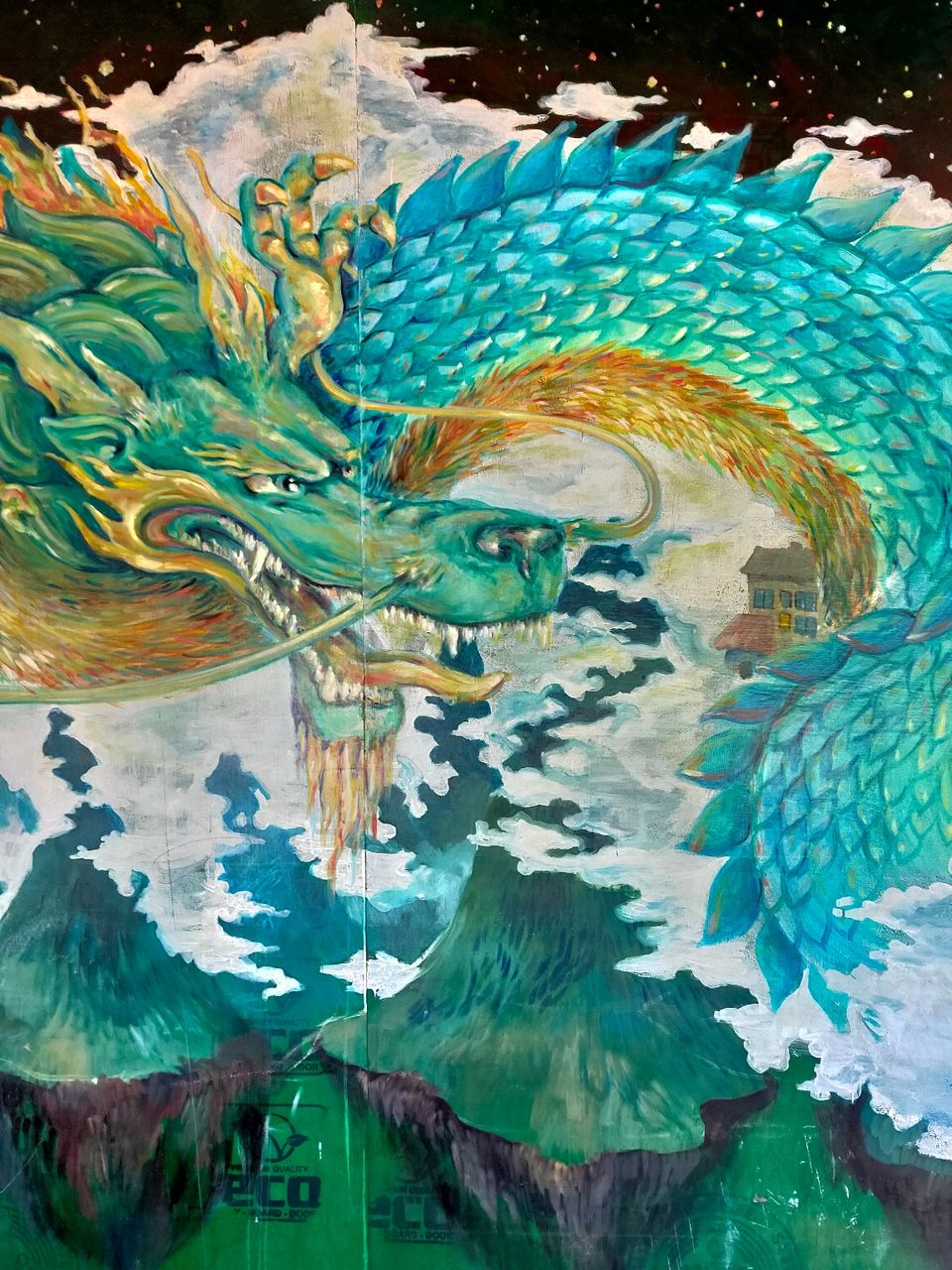 And you know what that feeling is like when you know you have to pack your bags and head back to the city life. Such were my feelings when I had to tell myself it's finally time to go and there is not a chance I can extend my stay or else I won't have a job that pays my bills. Buy you know what I wasn't sad at all rather super charged, felt liberated, was going back with do much experience, such great feelings and moments that were captured across the last 7 days no job or no place else could give me what I had earned across the last one week of travelling solo.
The total cost of my room at Alt Life was approximately INR 500 'per night exclusive of breakfast which roughly worked out to INR 2500 for 5 nights and 6 days whereas the overall expenditure towards food and other expenses would have been INR 5000. My return ticket was another INR 1300 however please keep in mind on your return that the McLeod Ganj bus station has now been sealead and all busses depart from Dharamshala instead. So Dharamkot total expenditure roughly amounted to INr 9500 + INR 14,500 towards my expenditure at Bir Billing. I was able to travel for 7 nights 8 days and do all the above all under INR 24,000.
This was one of my many adventures however the first one to be captured and written in this manner. I sincerely hope I was able to inspire all my readers with information, pictures and most importantly my story 'The Himalayas through my eyes'. Your reviews, comments, shares and follows would really help me take this passion of mine seriously so please leave your reviews and help me know areas of improvement and what this read really did for you. Adieu until next time.
Yours truly,
Rohan Bhasin