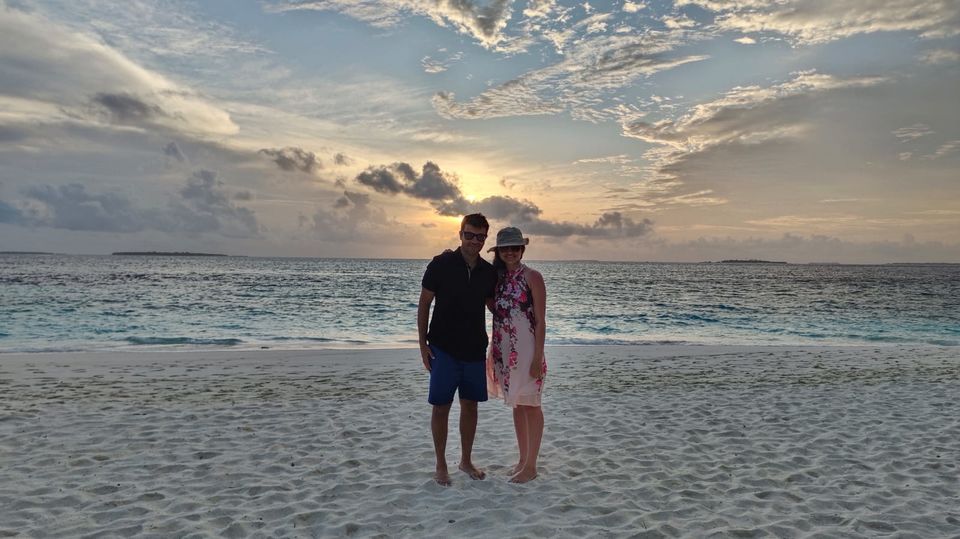 There are two types of Manta rays – Resident Reef Manta and Giant Reef Manta. The giant Manta rays are the world's largest rays but it's the Reef Manta that are found in Hanifaru Bay. They feed on zooplankton, migrate and are sparsely distributed throughout the world. Their migration depends on the movement of the zooplankton. The Manta rays swim in circles, go down several metres deep and then come up close to the surface. They are not afraid of humans. Swimming and snorkeling with them is safe if you don't disturb them. Apart from the rays, whale sharks are also seen here. Baa Atoll was declared UNESCO World Biosphere reserve in 2011 as it supports one of the largest groups of coral reefs in the Indian Ocean.
How to reach the island : From New Delhi a number of direct flights (approximate time – 3 hours) are available to get to Male. The Baa Atoll is situated on the west of the Maldives Atoll chain. From the Velana International airport, we took the Manta Air seaplane to reach Reethi Beach Resort.
Best time to visit : From June to November snorkelers and swimmers from across the world visit the Baa Atoll to witness Manta ray migration. The rays put on a spectacle for tourists – feeding on plankton and swimming with the divers. Though the island is warm and sunny throughout the year, driest months are between January and April. However, these are the busiest months and the resorts are way too expensive. May to October is the rainy season but we visited in September and were lucky to not get rain in our 5 day stay on the island.
How to book the scuba dives and snorkelling: PADI dive centres are located at many places in the Maldives. We stayed at the Reethi Beach Resort and booked our snorkeling and scuba dives through them.