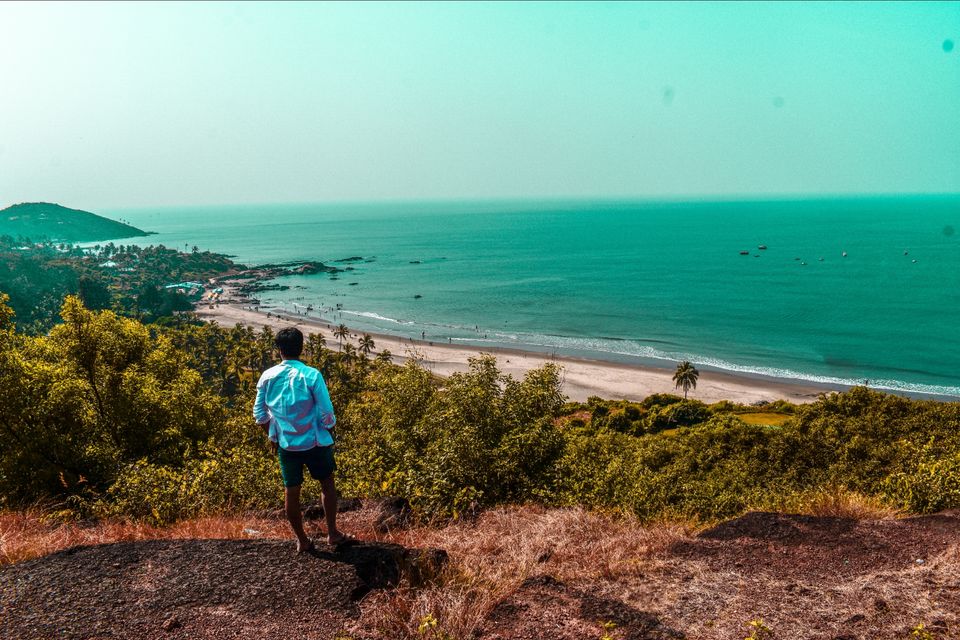 Pint-sized Goa is more than beaches and trance parties. It is ablend of Indian and Portuguese cultures, nourished with sun, sea, sand, seafood and spirituality, there's nowhere in India quite like that.
Goa's biggest draw is virtually uninterrupted string and stretch of golden-sand beaches. This strand stretches along the Arabian Sea from top to bottom of the state, and each of the beaches have developed their own personalities and fame since the hippie days of 60's
Many travellers come here for a serious yoga experience and you will find everything from drop-in classes to teaching training courses and spiritual retreats.
Food is enjoyed fully in Goa, as it is throughout India. The spices and different flavours of Goa's cuisine will surprise. Indo-Portuguese influence is a treat for the tastebuds.
Goa stands out in India for its Portuguese colonial architecture and heritage. The Portuguese arrived in Goa in 1510,attract by the exotic East and the promise of profitable spice routes. Their permanent mark is still evident in the state's architecture, whitewashed churches, crumbling forts, Catholic ceremony, mournful music and stunning cathedrals od Old Goa.
A year back I shifted my base to bangalore. The advantage of being in Bangalore (besides great weather) it is close proximity to the places like Goa, Hampi, Chickmanglur, Ooty, Coorg etc.. I went for the several nearby places bt this time i want to share my trip to Goa.
There are several ways to reach Goa via different means of transportation, as I started my journey from bangalore, so from bangalore its a over night journey by bus or train. There is lot of private and government bus operators from Bangalore to Goa. I try to stick on Private operated road transport. So i booked myself along with one of my friend on 11 pm Volvo A/C bus from Kempegowda Bus Terminal to Mapusa, Goa. It was journey around 12 hours.
Cost of Bus fare-1000 (one side)
(Charges are little low on weekdays)
After Drop-off to Mapusa or Panjim, rent a scooty or bike whichever you prefer, because it is cheaper mode of local transportation and efficient too. You can easily find rental stores on bus stops. negotiate with them, as they are friendly and they will surely do some negotiation. After taking scooty head to baga, you can choose your hotel there, there is lot of hotels and you have also option of homestay around. hotels near beach side are little higher price than close to some distance. Enjoy at baga beach for some time. baga Beach is one of crowded beach of Goa.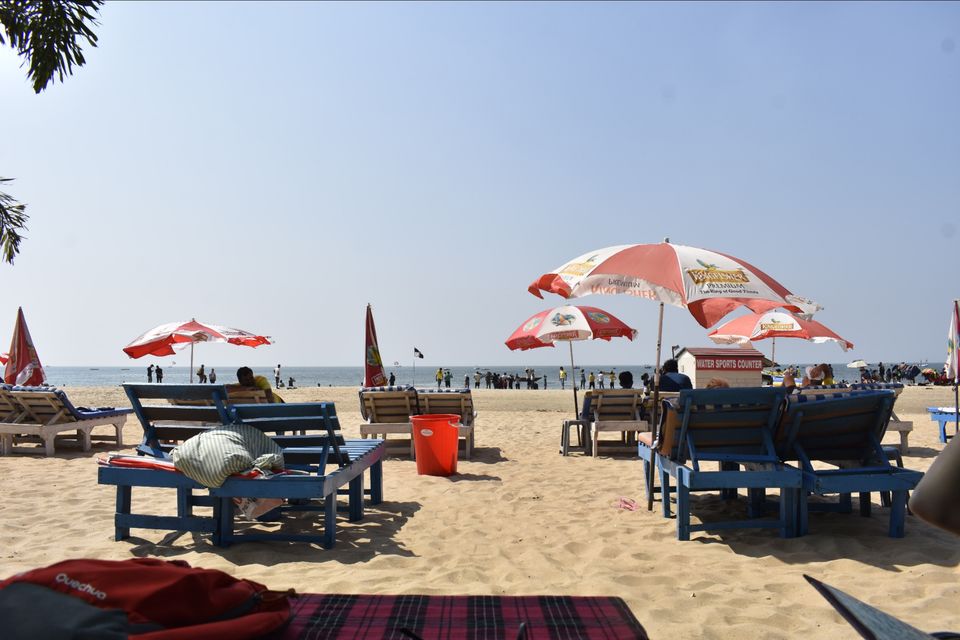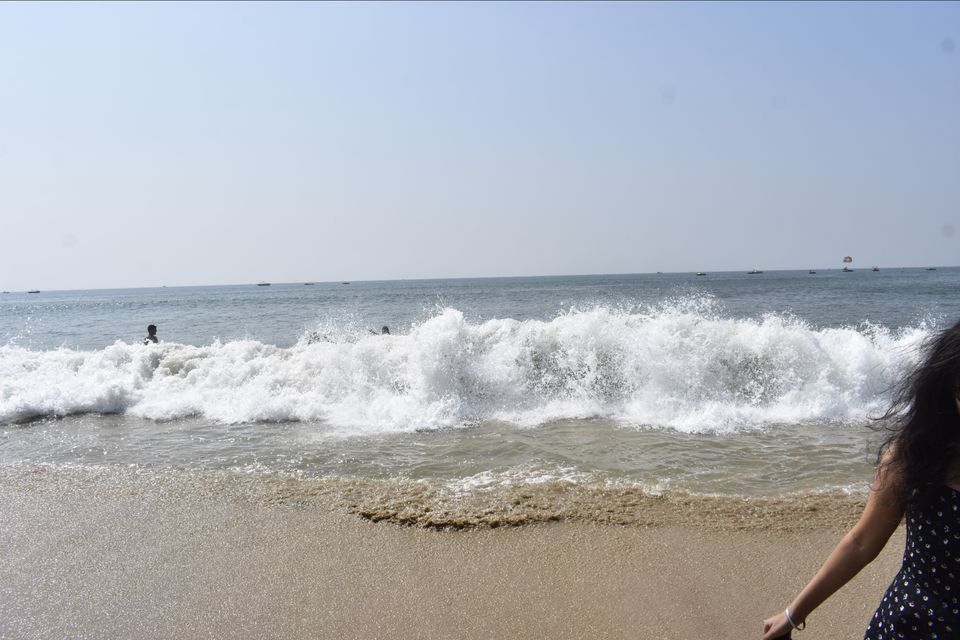 After Baga you we leave for Fort Aguada. the fort was built by the then Portuguese rulers for providing fresh water supply to the ships passing by in the Arabian Sea. As you enter the fort's premises, it will remind you of numerous Bollywood movies scenes which have been shot here.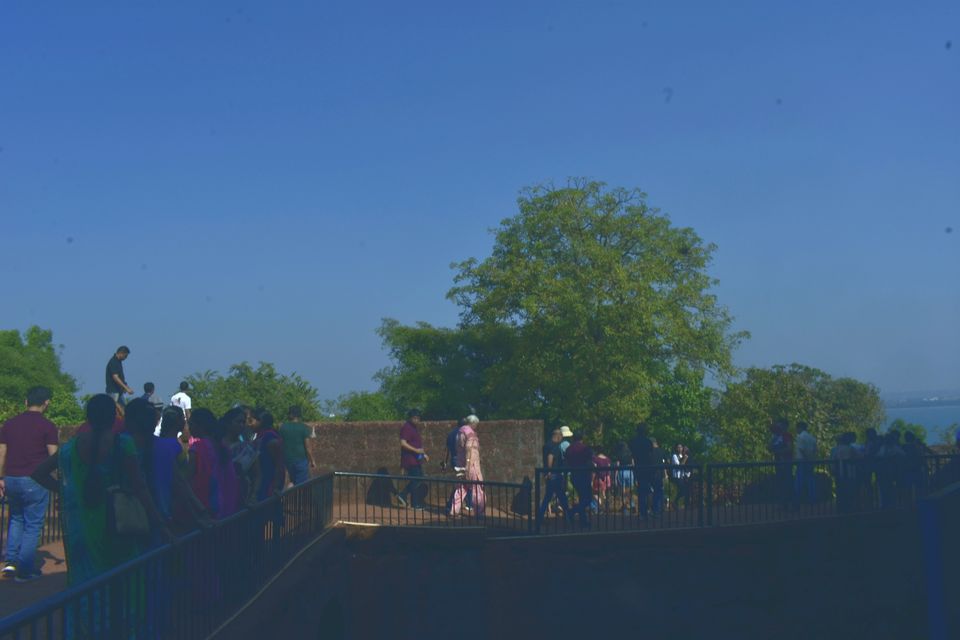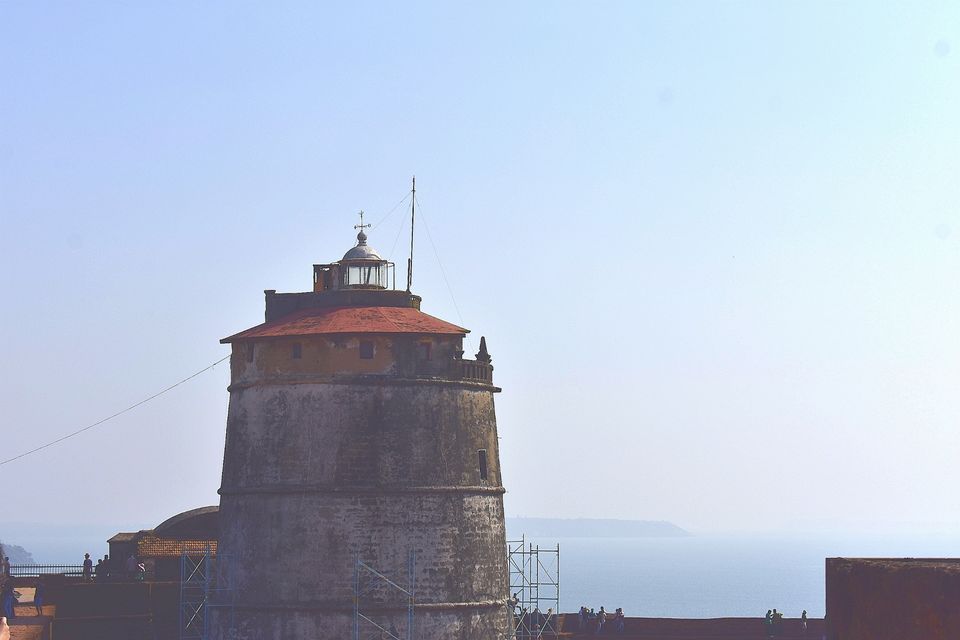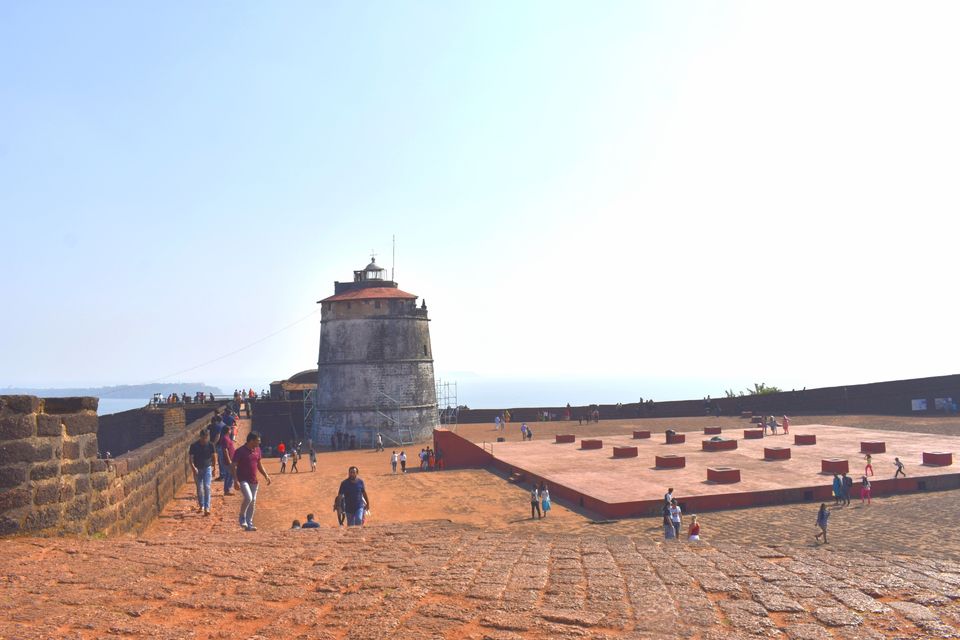 It is great place if you want to do some fun. It is located at the edge of anjuna beach and there has been a party every tuesday night it started from 9pm and till 6 am in morning. The only thing i loved is that party the atmosphere was so good the whole scenario was just perfect. You can get some food also there to eat and a bar ofcourse, although prices there are bit overpriced but the party is worth going.
Tuesday nights at Shiva Valley are a ritual, not just for me, but for many, an almost holy indulgence. As the sun sets on the razor sharp horizon of Anjuna beach, the music turns up and the people turn on. Trance devotees from across the world.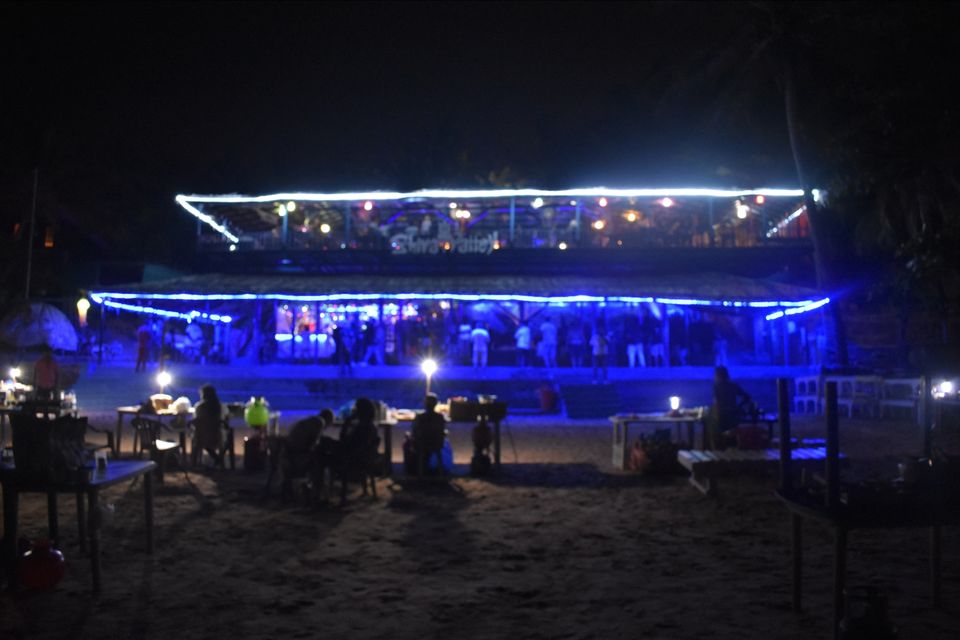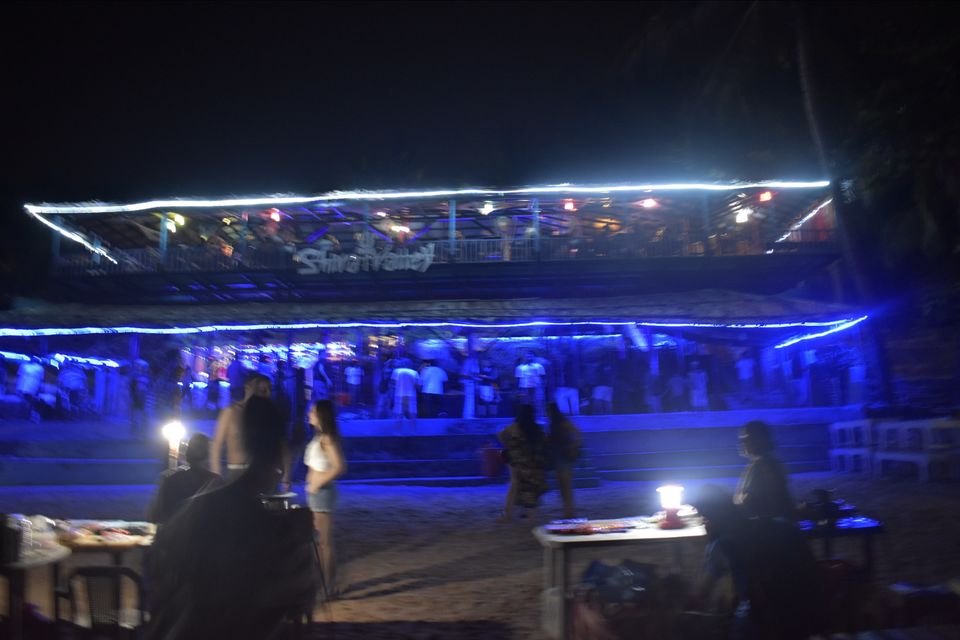 This is located in a very distinctive building, a tall one which looks rather like the mast of a ship, tapering up in the middle of the road. The entry fee per head is Rs 100 per adult and Rs 25 per child, It ha stwo floors dedicated to Goan archiceture with its Portugese ,South Indian and Maharashtrian influences and has lot of drawings , pictures and models depicting the same including parts of real houses too .
Quite interesting !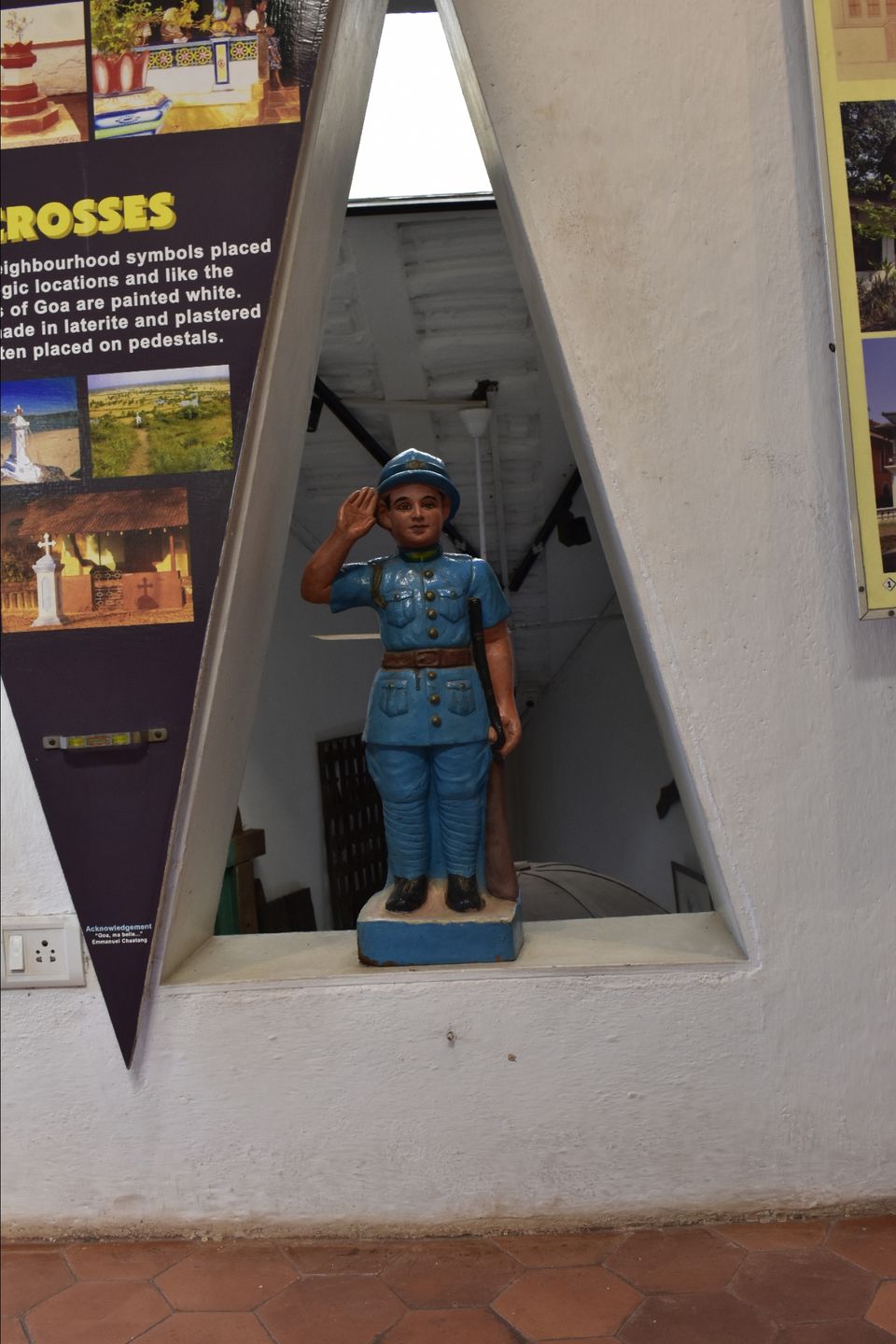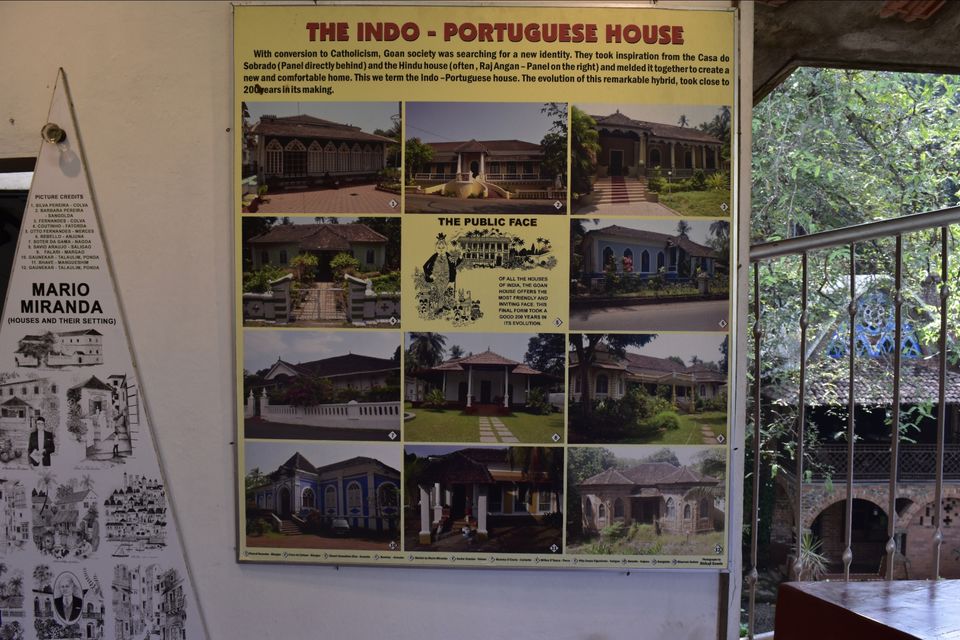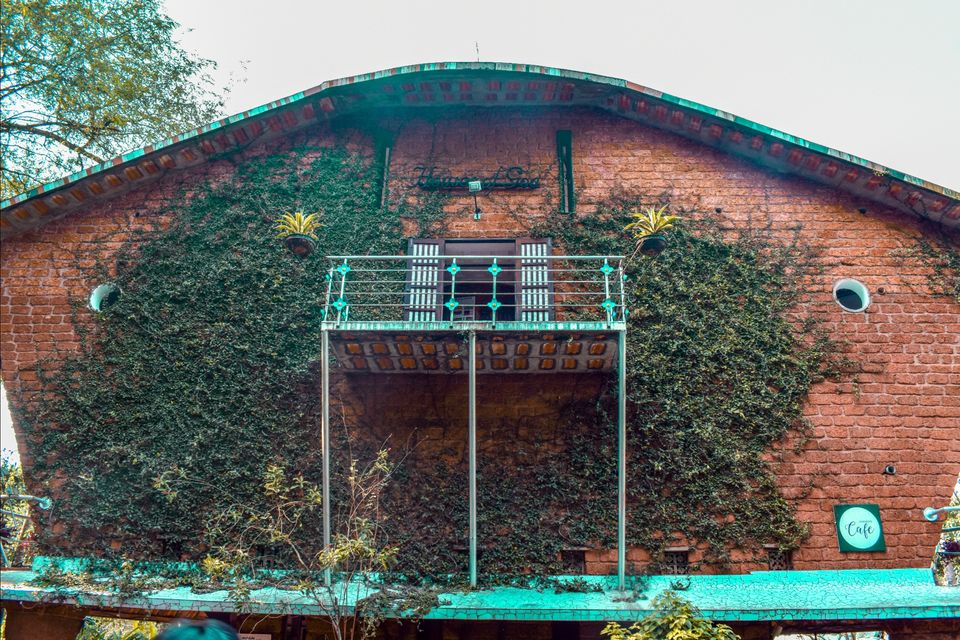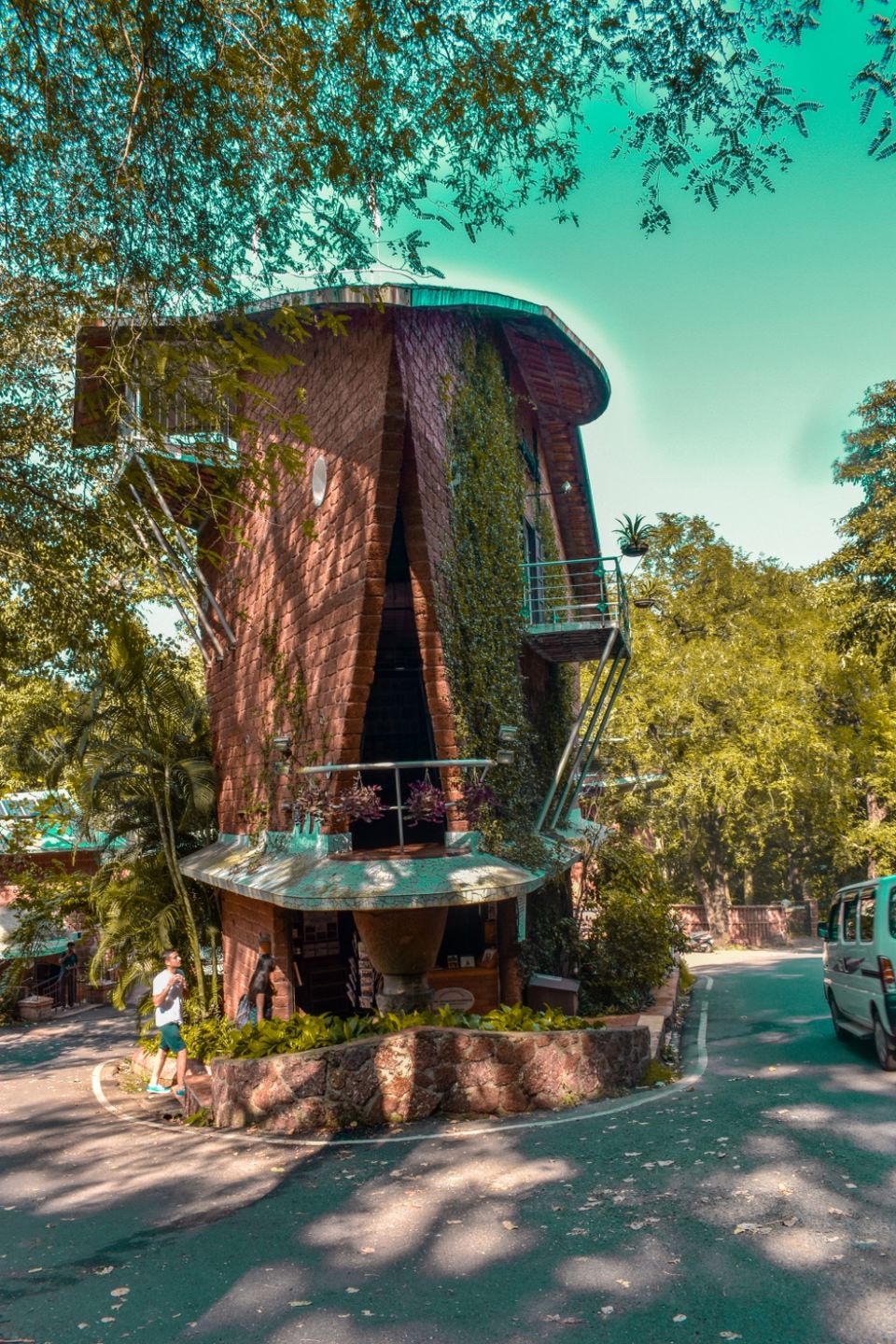 MARIO MIRADA MUSEUM
Right next door to the Houses of Goa Museum, take a tour and look at how history has shaped Goa, amazing artefacts and interesting displays.
Fascinating in a myriad of ways, enjoy Goa's unique history by taking a walk around this museum. The building is an artefact in itself, and you can see the prints of Illustrations by the wonderful Mario Miranda, and statues of him as well.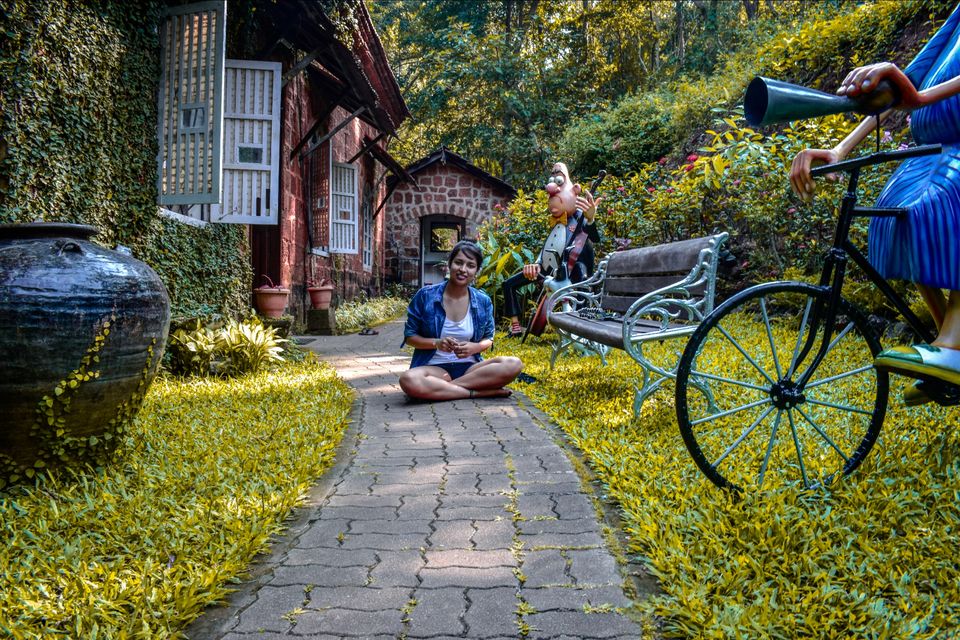 This is a lovely little area with lots of Portuguese small houses. If other countries have little India then I would call this place the Little Portugal in Panjim. Lots of lovely boutique shops, nice eating joints and colourful sites. There is small museum/art gallery in one corner and a few lovely white washed churches and small colourful streets!
If you're in the area of Panjim, then the Portuguese Quarter is definitely worth a visit. The colonial influence is all around you, from the colours and architecture of the buildings to the tiled name plaques on the house.
The area isn't massive, so an hour is all you really need to take it in.
There are a number of small coffee shops, restaurants and guest houses in the area.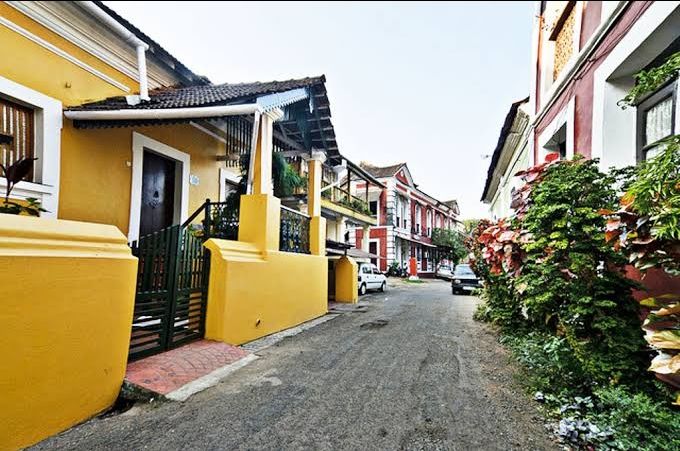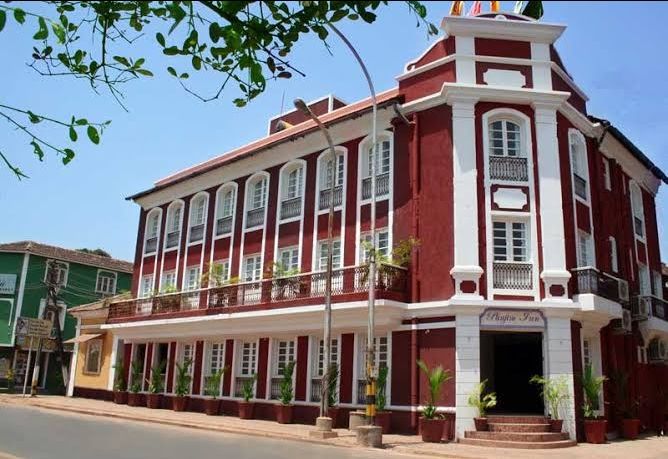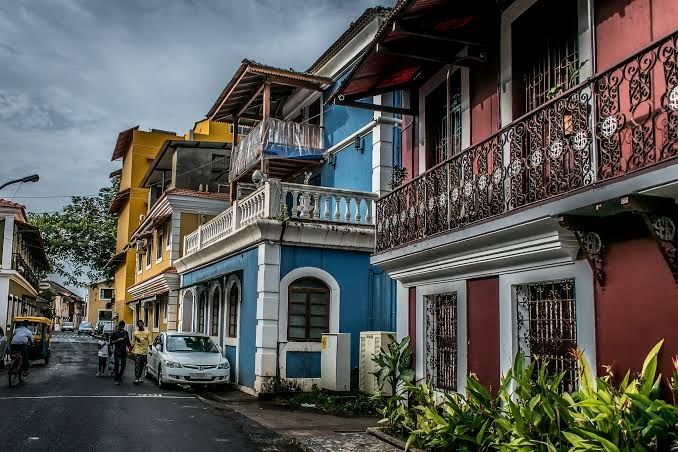 Beautiful place. SINGHAM moving shooting has been done here. You will get a beautiful view of Arabian Sea and the sun set. I will suggest to go there by after noon to evening time rather in the morning.
But being closed by local authorities due to safety reasons. One can visit it but not permitted to go last 200 meters.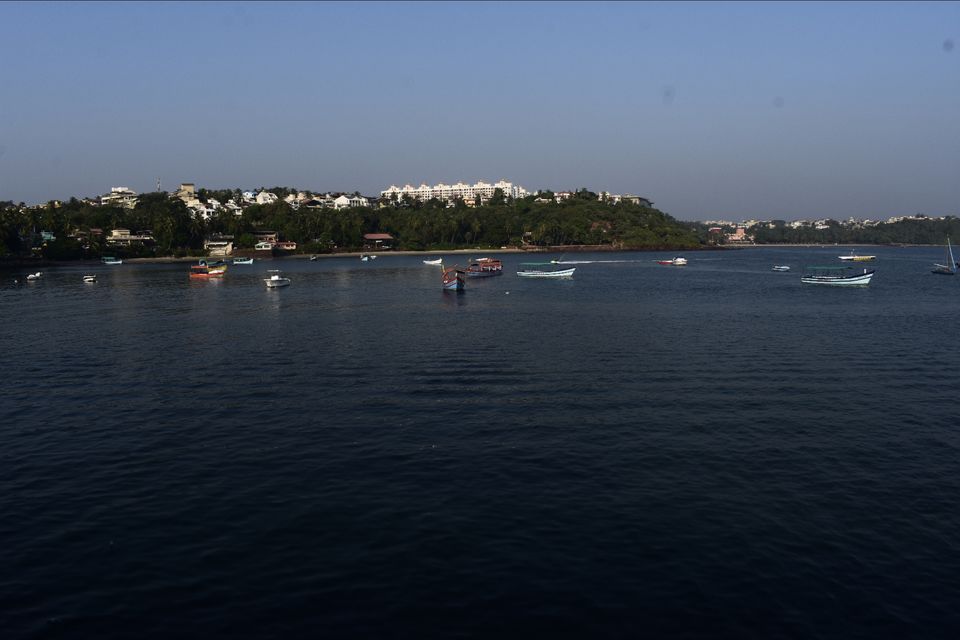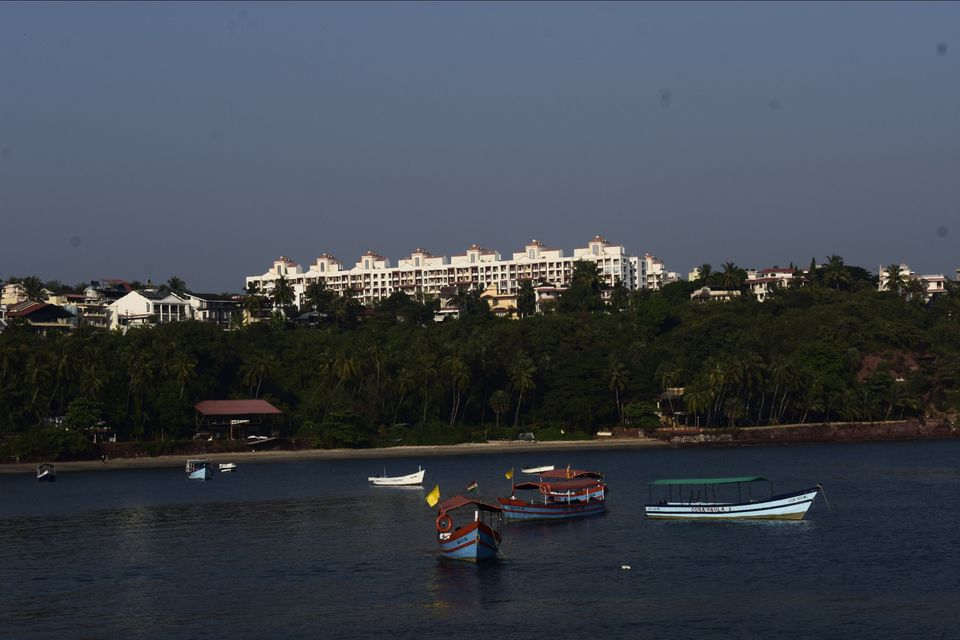 Beautiful historical church, located in Panjim, Goa. Architecture is nice, specially the stairways to the church which is in a symmetrical zigzag form. The main altar is dedicated to Mother Mary. This church houses an ancient bell.
This church is also featured in many movies.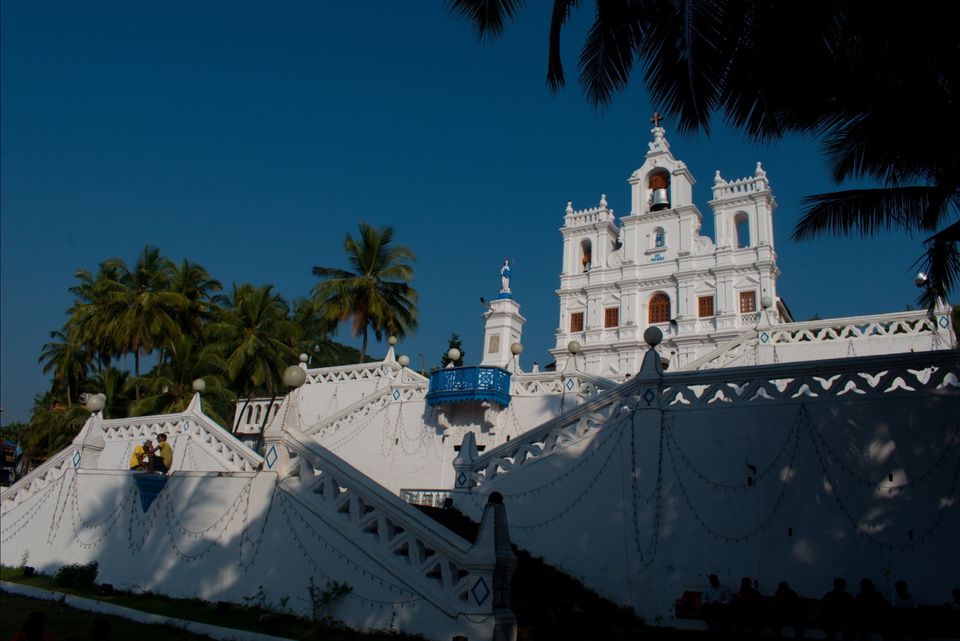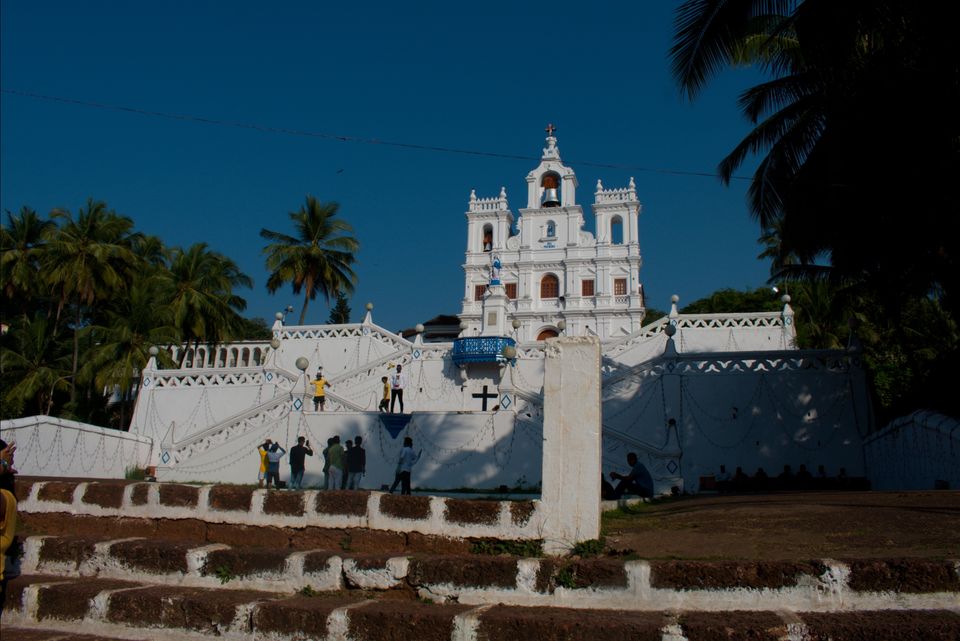 Its not over crowded and they have some shacks for good food. Beach is clean like any other in Goa. Though for sunset, Anjuna is the best. But the market is very vibrant here.
Lots of activities to participate in should you wish.
Spotless plenty of eating shacks booze is cheap very nice people who run them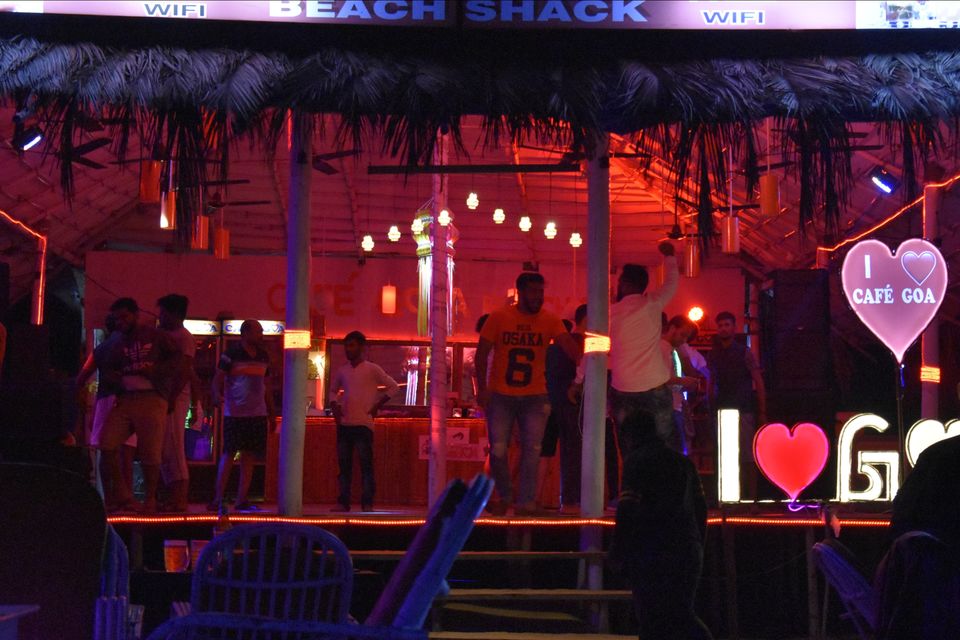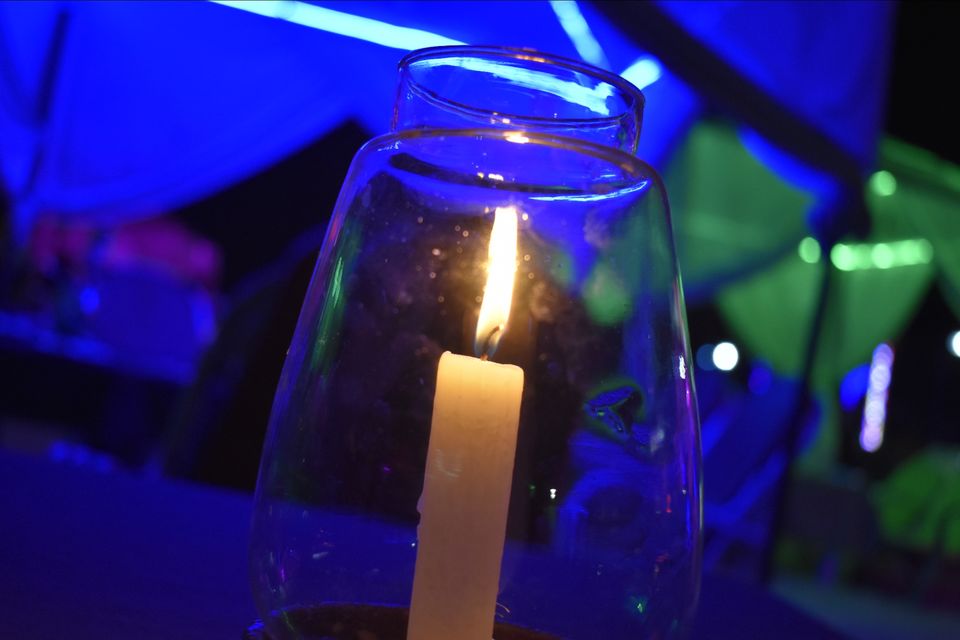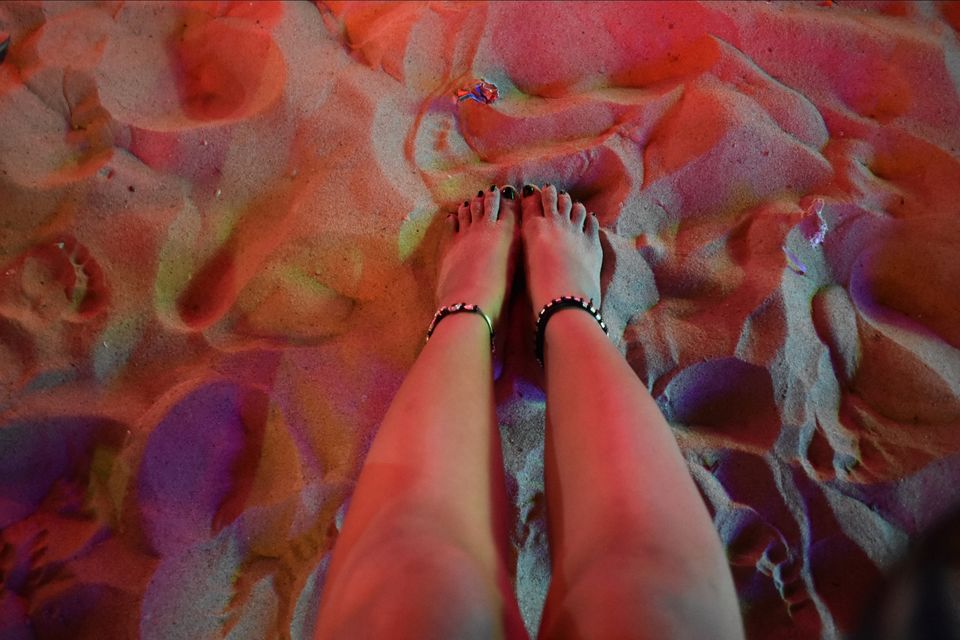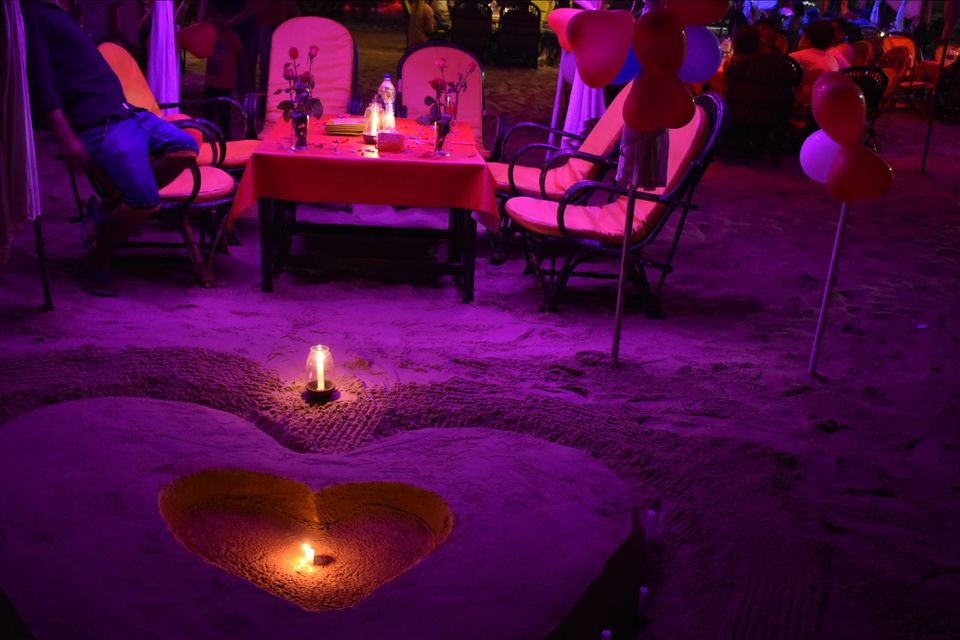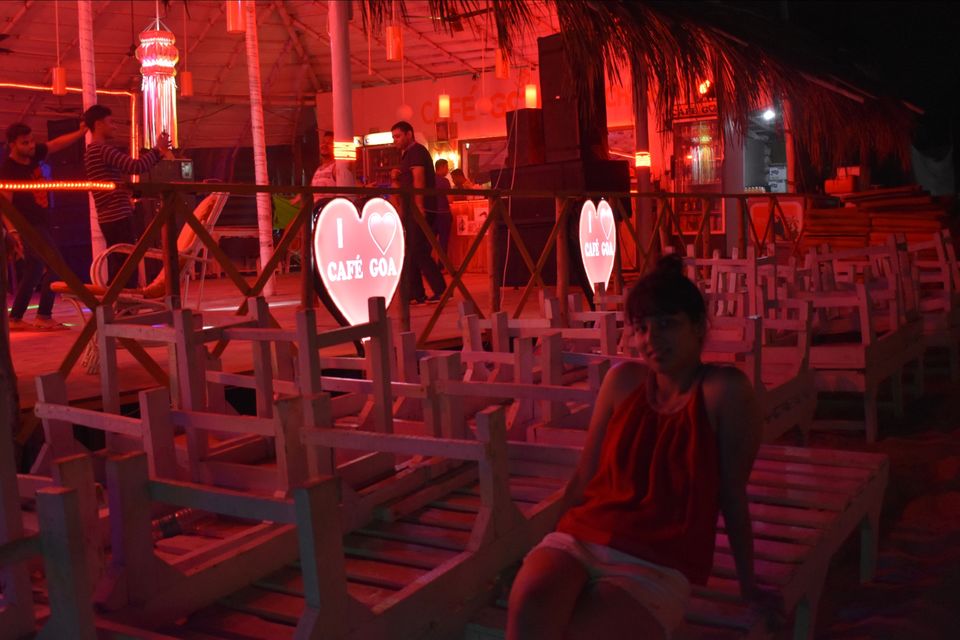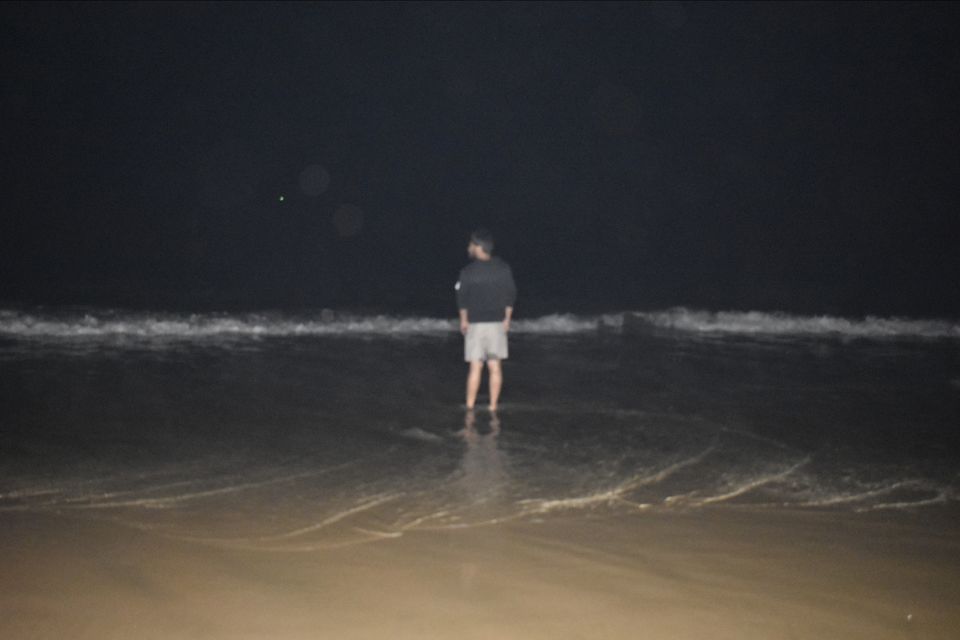 We went there because of the movie Dil Chhata hai like everybody, but actually there is literally nothing in the fort area between the walls, it is like a huge empty circle. Nevertheless it is a nice walk and you can get nice viewpoints from there.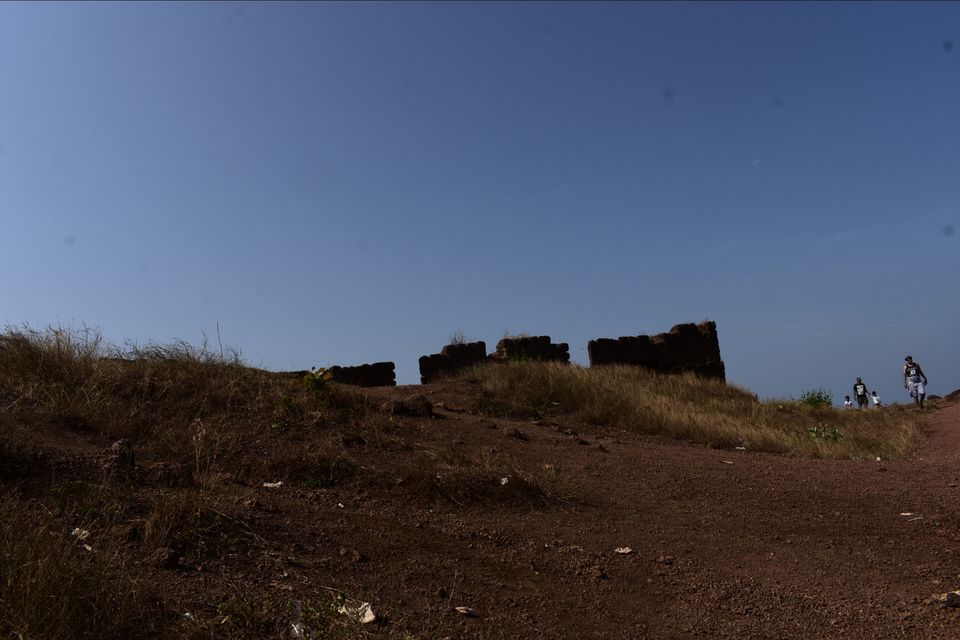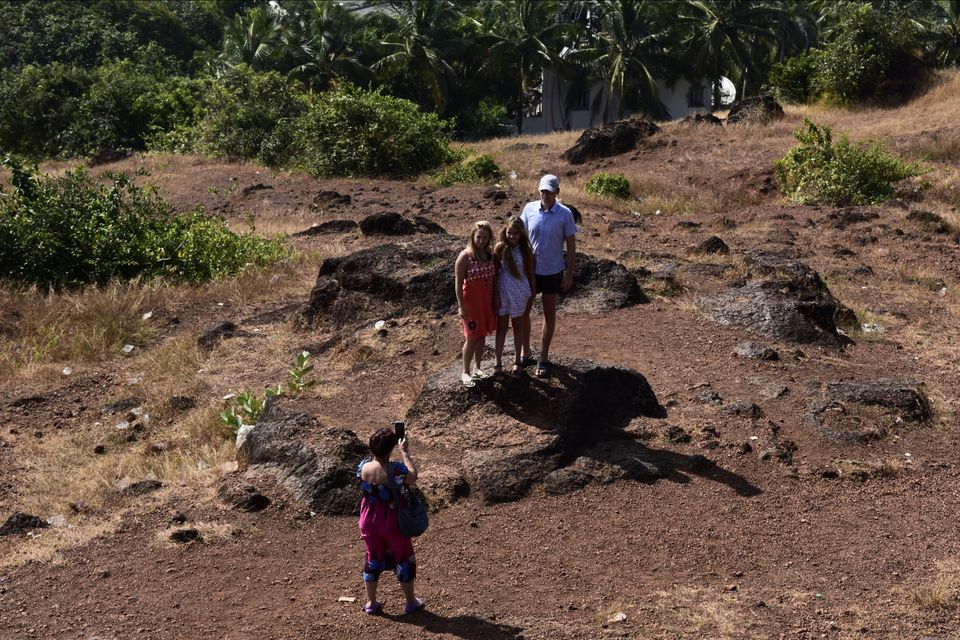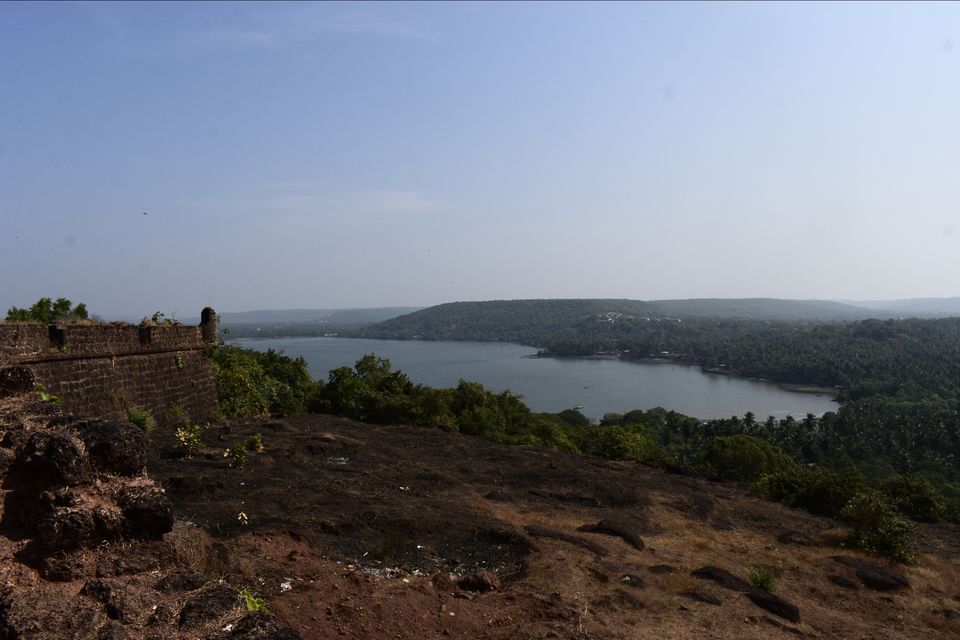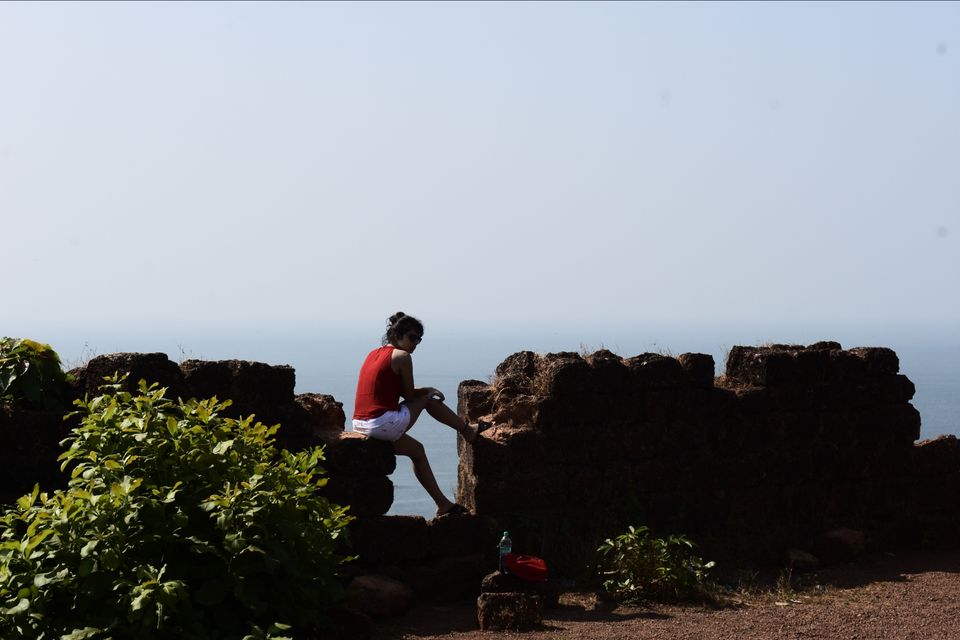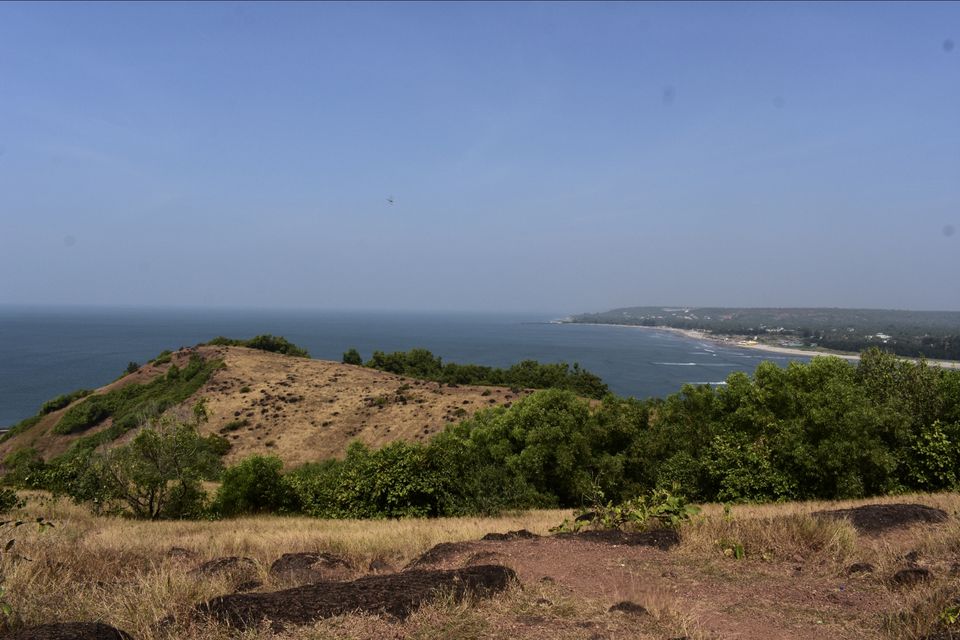 Highly recommend all to visit it once while traveling to Goa. It's clean and beautiful beach which is less crowded all the time and it has golden sand. We prefer it for bathe and water sport activity. Water sport activities were bit expensive but worthy one! Some part of its is rocky. From Chapora fort it has magnificent view. We recommend this beach for sunset. Good eateries and munching options also there.
The beach is white sandy and shallow.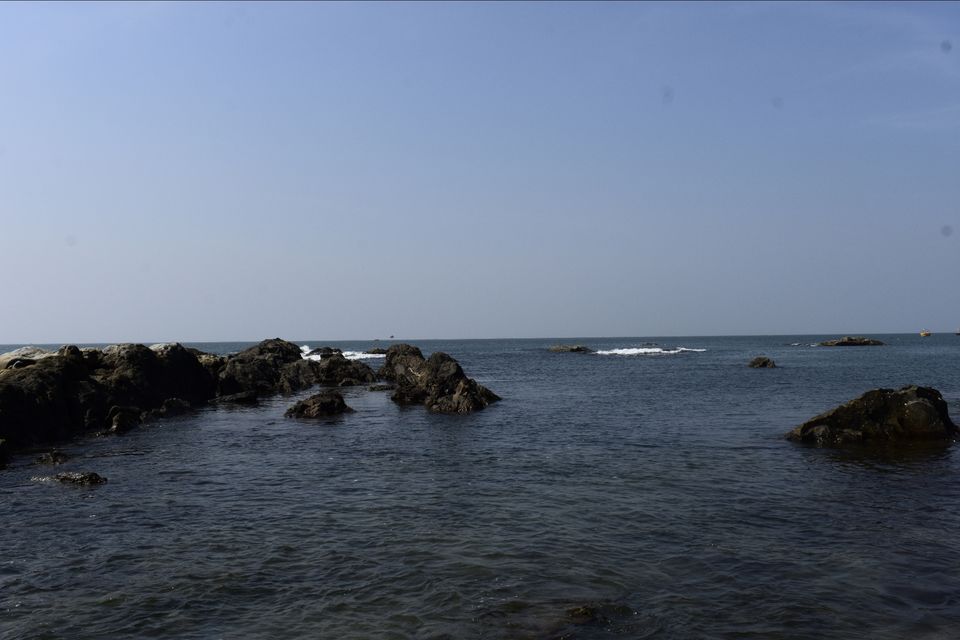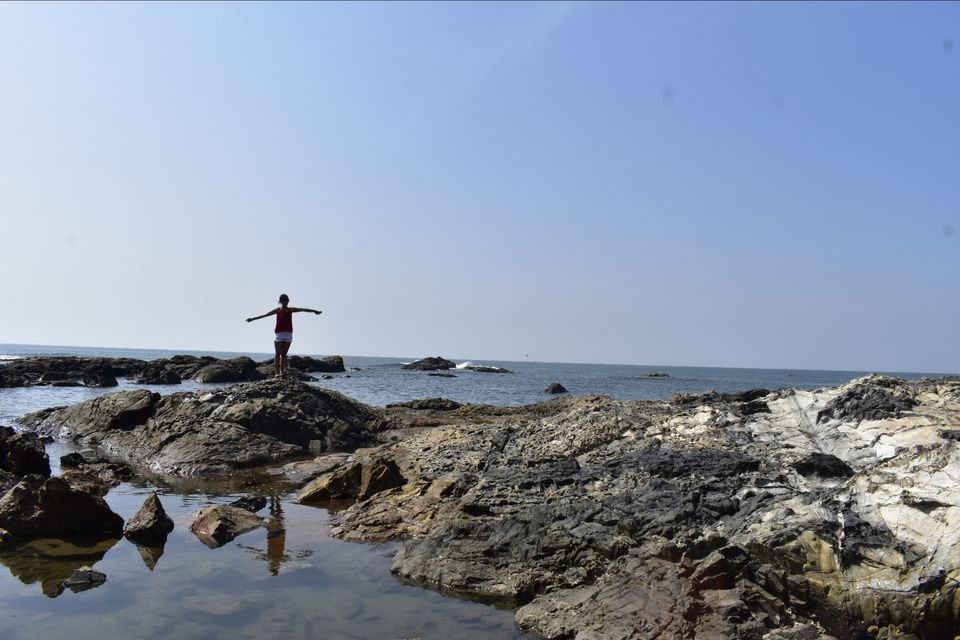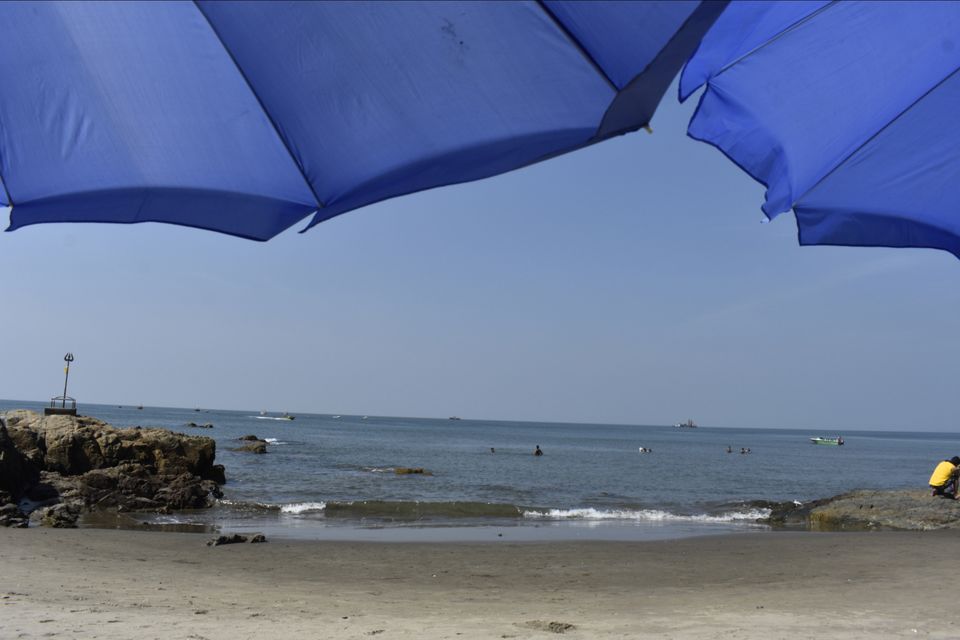 Well I have been to all major Beaches to GOA i found candolim beach more peaceful with best food and music.
As well tourist were more decent than baga and calagute beach.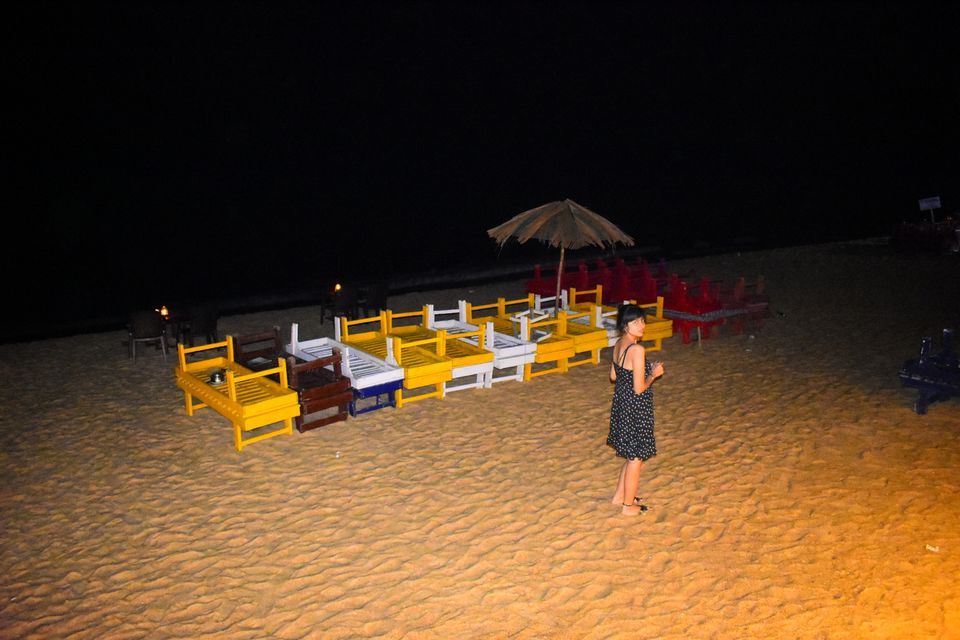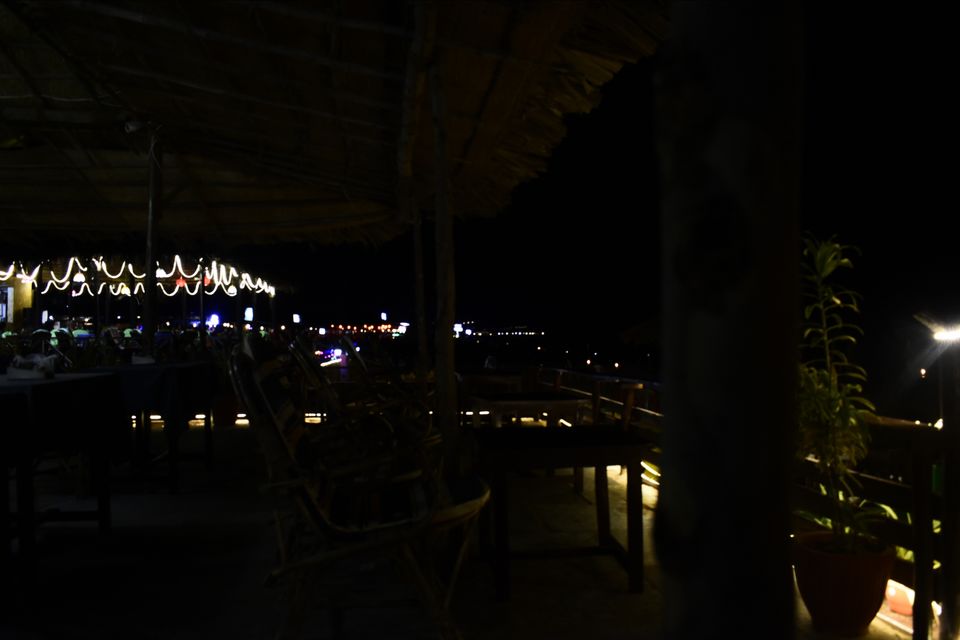 Heading Towards South Goa
One of the cleanest and best beaches I have visited so far. Good view of the beautiful Sunset. You can sit for hours and not realize the time passing. Very safe beach too.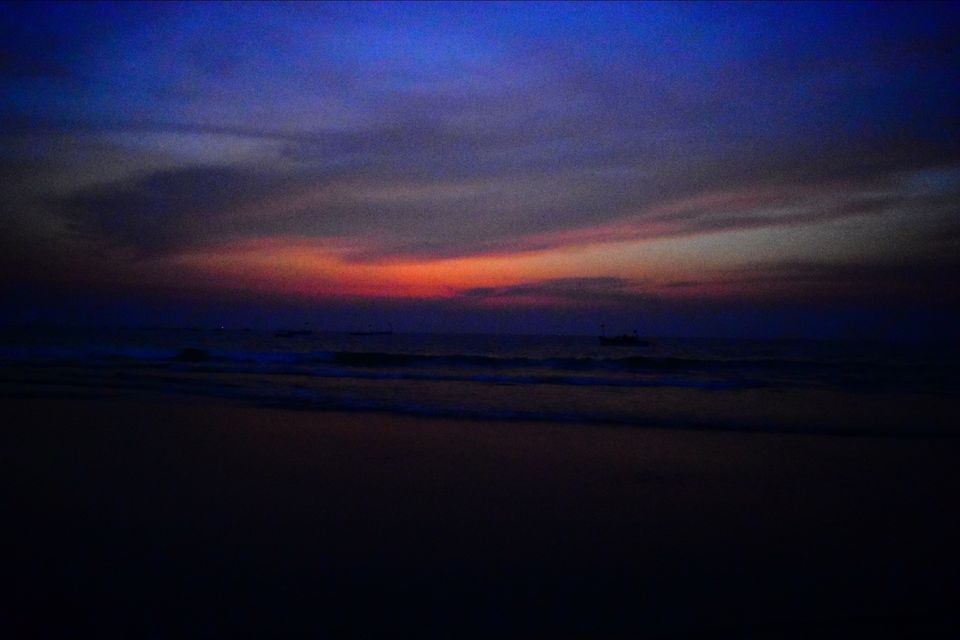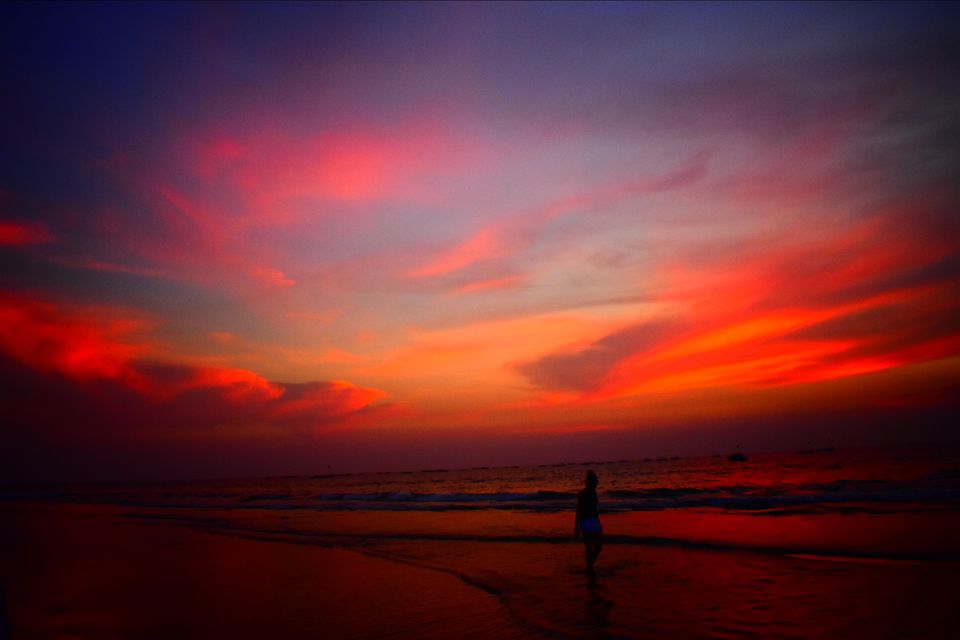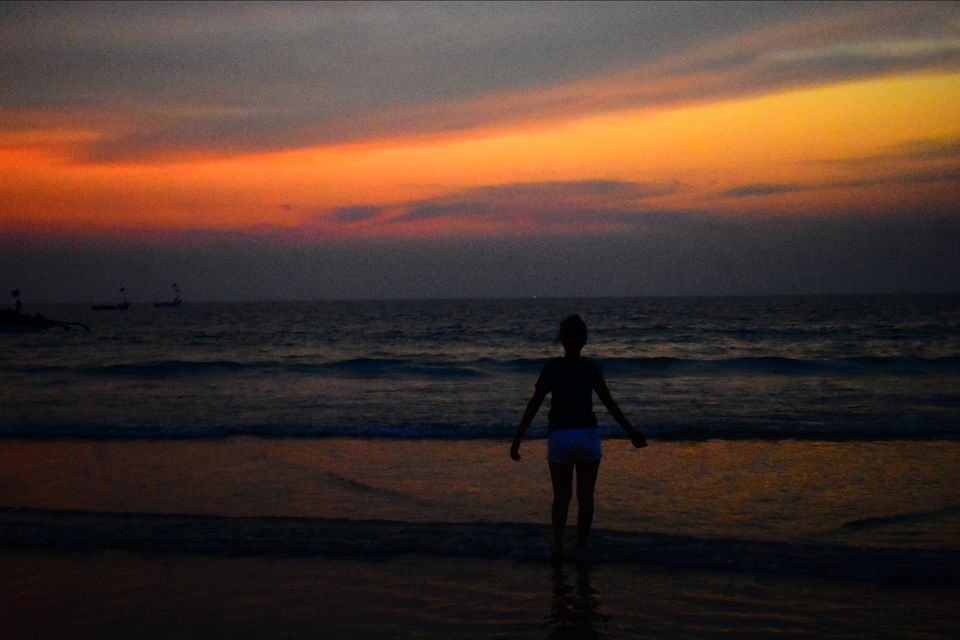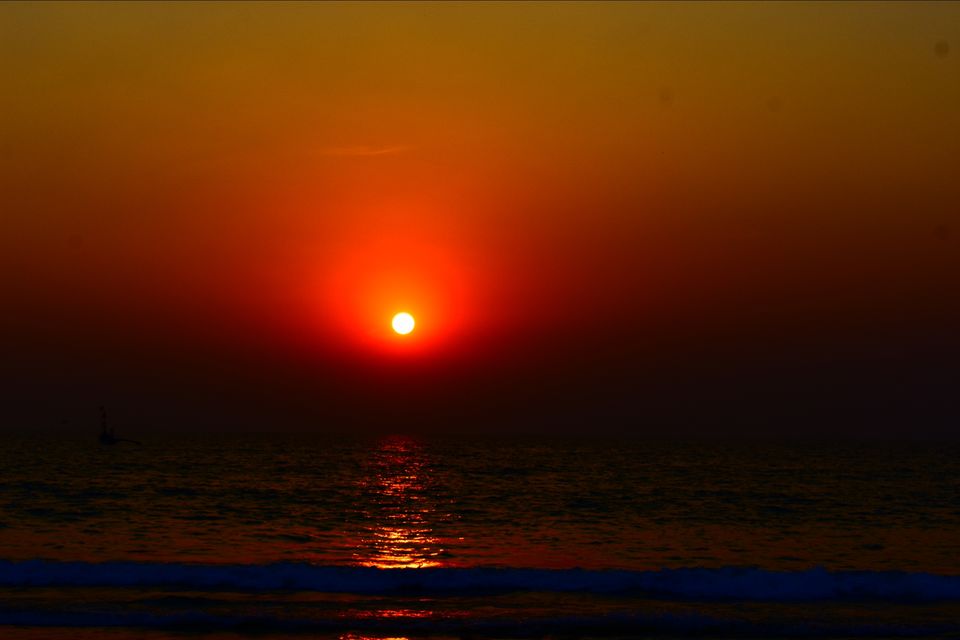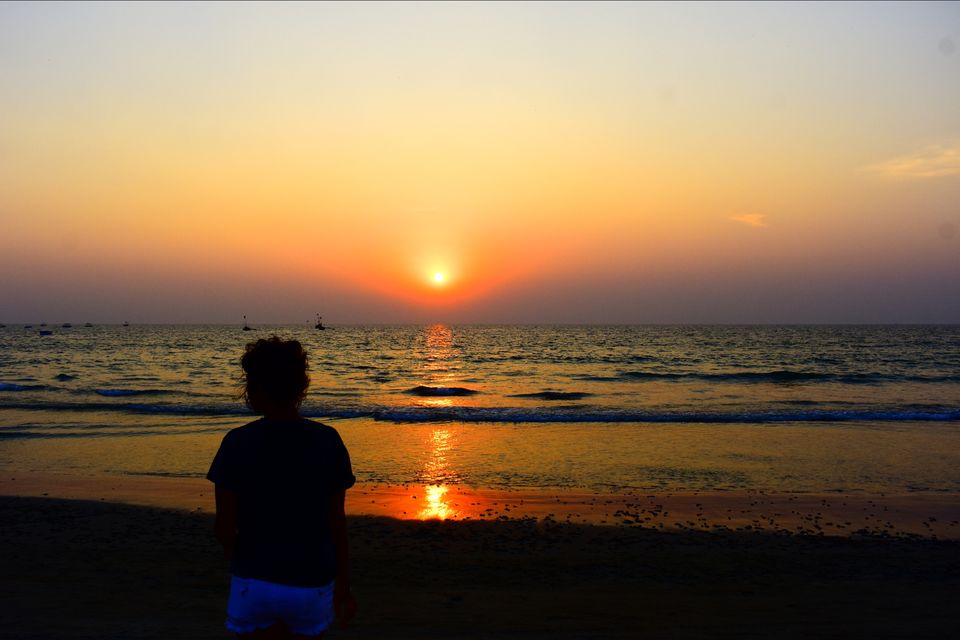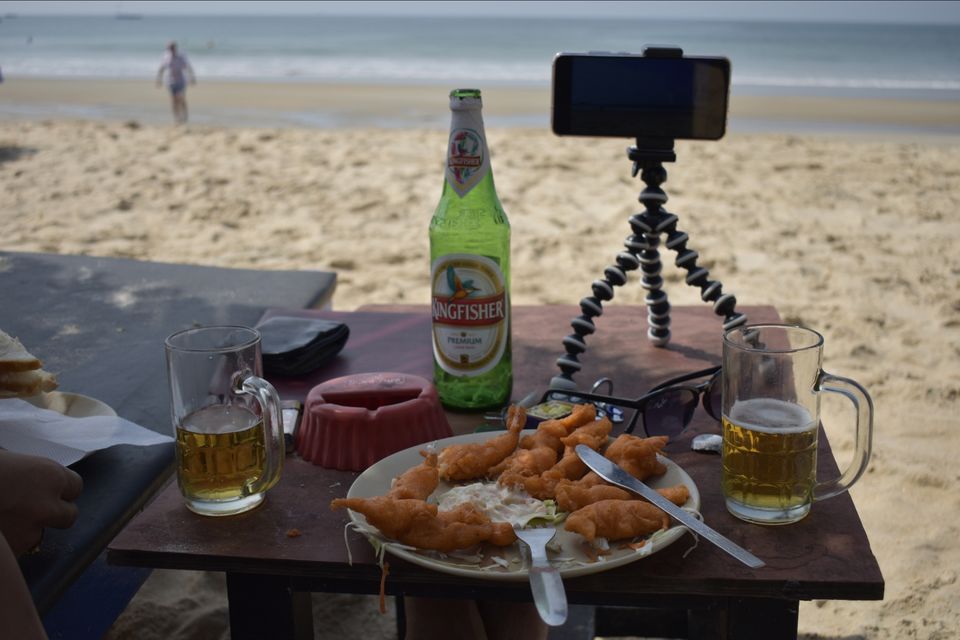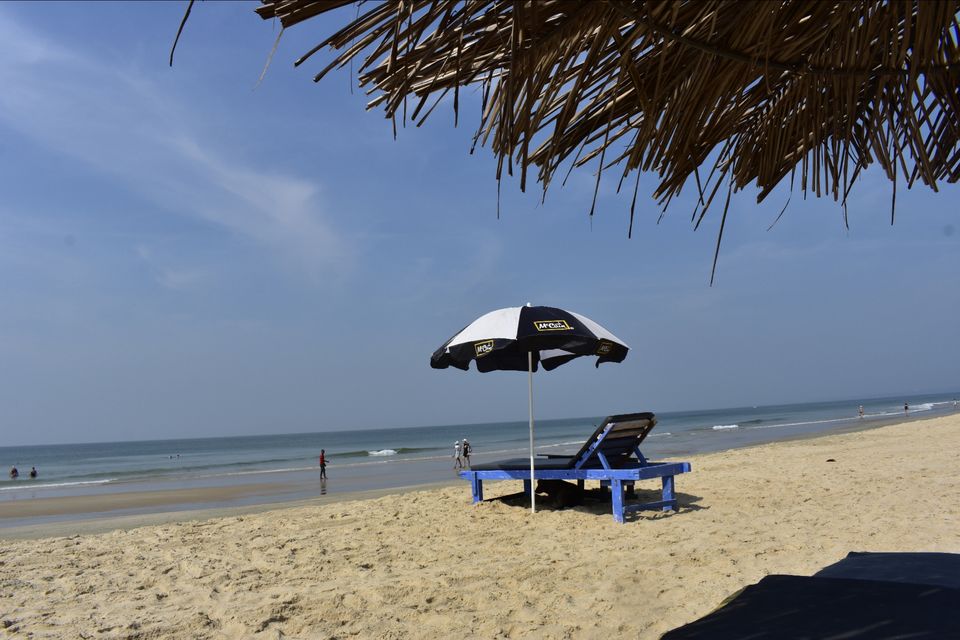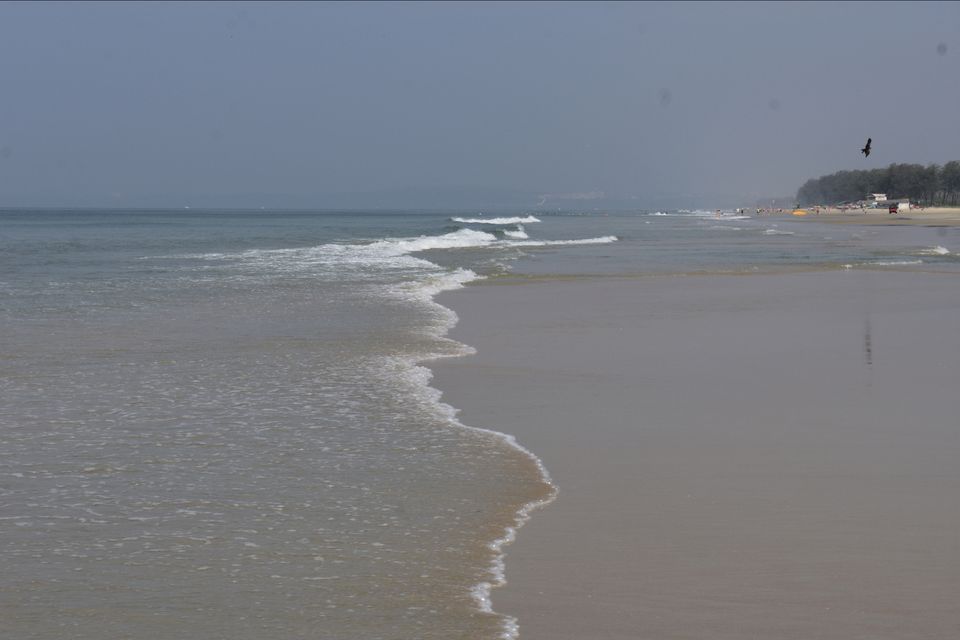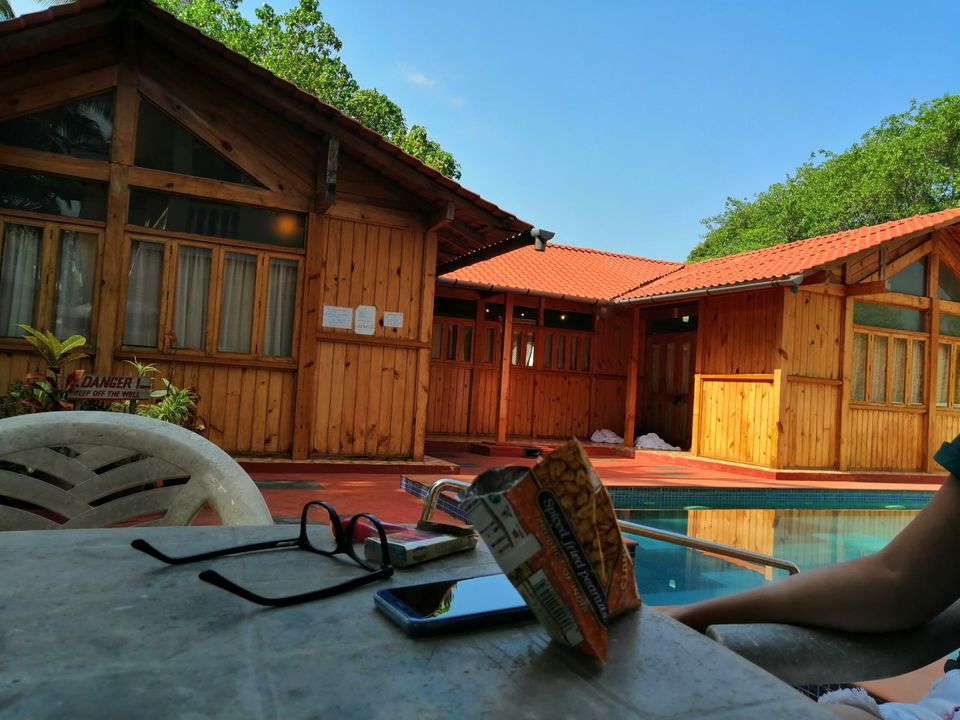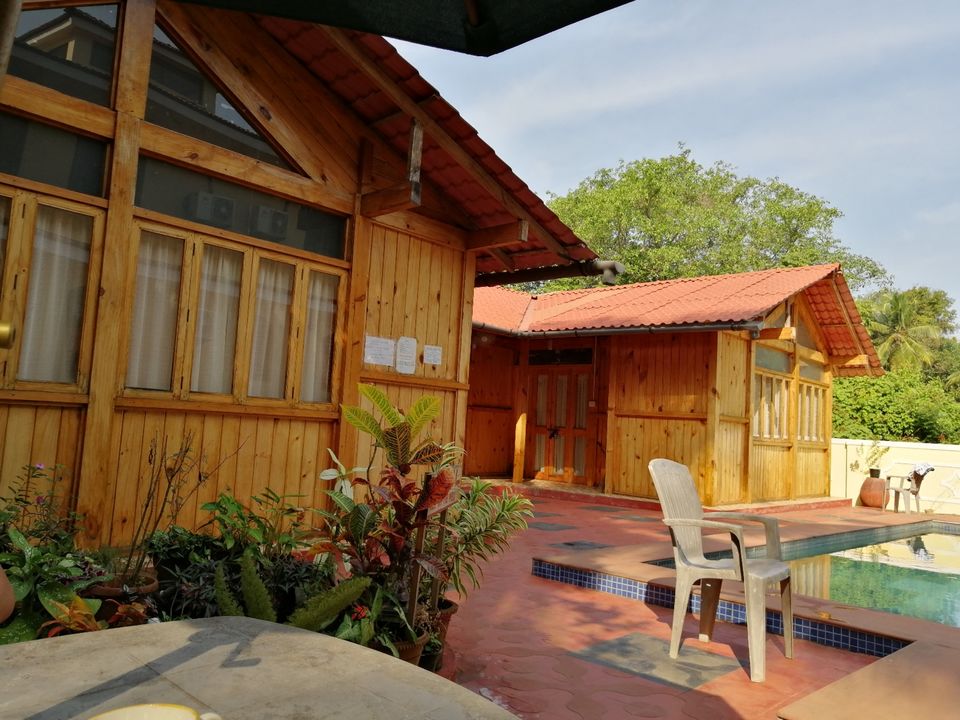 The Dudhsagar Waterfalls are situated on the Goa-Karnataka border and are one of India's must-see sights. It is one of the highest water falls in India and truly worth a visit. You can even see plenty fishes in the water.
Season for this place is from November to February. During this period there is lots of crowd which may lead to failure in getting tickets. So in order to get tickets there are two ways, first one is to reach there by morning 6 am and Stand in a queue for tickets or the second way in which you book ticket a day before only paying 140 via ticketpapa.com and rest amount to be paid after you reach the ticket counter.
Rules-
1-300 cars only allowed to enter that place per day, so visit as early as possible trip starts from morning 7 am when it completes 300 cars they stop ticket counter and then no one I allowed to enter even if you have booked online.
2-Life jacket manadatory(40rs each) .
3- max time hault at Dudhsagar water fall is 2-2.5 hrs,not more than that it may lead to huge fine.
3- Ticket booking will be 3500 per car max person in a car is 7.
4- extra 50 RS entry per person will be taken during this trip to forest department.
5- No. Of water bottles taken inside Dudhsagar should be equal to the bottles taken outside while leaving this,else it will lead to fine.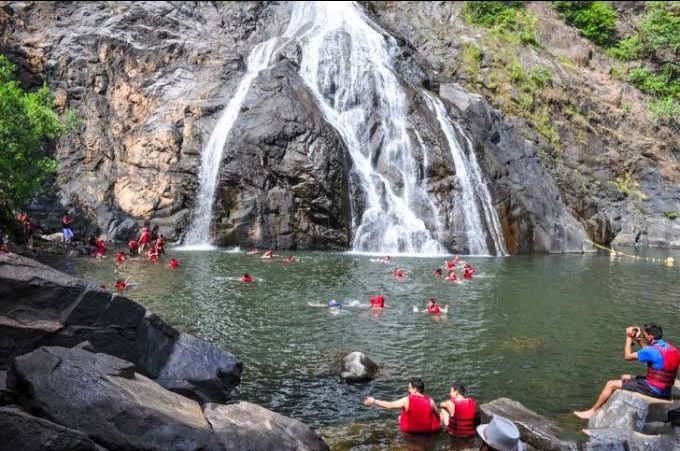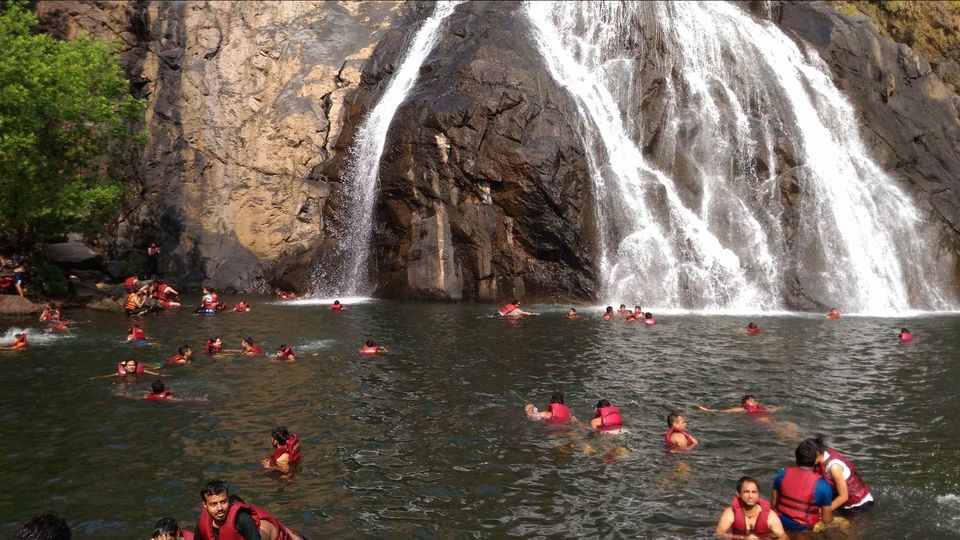 Back to Bangalore Via Bus