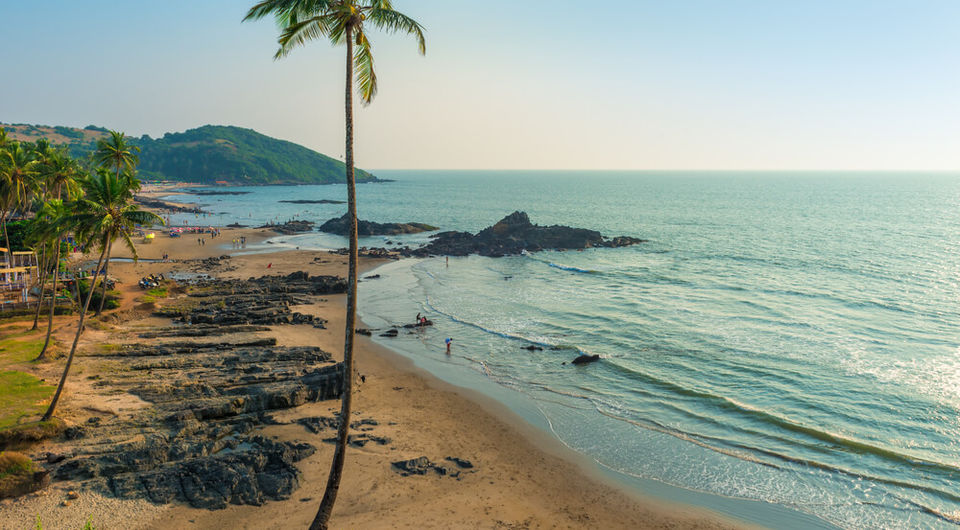 Vagator Beach is the northernmost beach of Bardez Taluka, Goa. A clean, quiet beach with good value restaurants and close to a flea market selling local souvenirs.
Vagator Beach has beautiful looking red colored cliffs very close to the shore and there are two fresh water springs located at about a stone's throw from the sea.
Vagator Beach is divided in to two Beaches one is Big Vagator or North Vagator beach and the next is the little Vagator or the Ozram Beach.
There are a number of bars playing dance and trance music, and that too mostly during the tourist season, some of them are Nine Bar, Hill top, Primrose etc. These bars play a different type of Trance and psychedelic music from different DJ's around the world.
One of the most peaceful in Goa where you can enjoy your drinks silently. Less crowded than Baga which gives a lot more peace.
Here's a glimpse of Travelet's journey to Vagator:
Best time to visit -
Vagator can be visited any time of the year. However, November to February is the best time to visit Vagator Beach when the climate is cool and pleasant.
Rest of the year, Vagator remains extremely hot and humid.
How to reach Vagator beach -
This Vagator beach is located in North Goa, about 22 kilometers from Panaji the capital city of Goa. The nearest airport is Dabolim airport and is 29 kilometers away from Panaji and Panaji is a further 22 kilometer away.
If you are travelling by road Vagator beach is just 9 kilometers from Mapusa. You can find frequent buses plying from Panaji and Mapusa to Vagator.