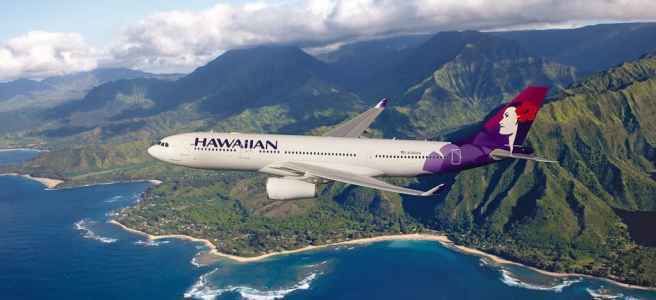 Covid-19 Disclaimer: Please stay safe and do not plan a trip to Hawaii in the next 2 months. The quarantine is keeping us all at home but we can definitely plan our next budget vacation 3-4 months out. The tickets for fall 2020 (September onwards) are running real cheap and hopefully the virus will wear off by then, else we can still hope for a refund under worst circumstances. #Lockdown
"I left my heart in Hawaii. I bet you will too."
Alohaaa! If you've never been to Hawaii before, planning a trip there can be completely overwhelming. And the first big decision you'll have to make is which Hawaiian Island to visit.

How many days in Hawaii?

You would need a minimum of 5 days to cover each of the above islands individually (excluding the roundtrip flight time). If you want to really relax and take it easy, I would recommend spending minimum 7 - 10 days as these islands have a lot to offer.
When to visit Hawaii?
The best weather in Hawaii is in April, May, September, and October. Hawaii has warm weather all year round, with average highs of 26-28ºC in the winter, and 29-31ºC in the summer. The biggest variables for tourists are rain and surf conditions. November to March are the rainiest months, and June through November is hurricane season – though big storms are rare. Winter also brings the best waves for surfing, especially on north shore beaches. The quietest month for tourists is November.
Planning the Trip
We visited Hawaii in late May when the weather was just perfect! We chose Oahu for our first visit to Hawaii as we were a group of friends who wanted to stay close to action as well as relax. We extended the Memorial Day long weekend to plan a four day trip to this beautiful island (we could not manage that 5th day).
What to Pack for Oahu?
A visit to Honolulu and Oahu mostly revolves around beaches, scenic drives, shopping, and nightlife, along with the occasional short hike. This means packing proper beach gear (remember the sunscreen), comfy walking shoes and your favorite summer attire. Also, don't forget to carry water crates in the trunk of your car to stay hydrated!
Getting around Oahu
Honolulu is lined with sandy Hawaiian beaches and turquoise waters but make no mistake, the city is a buzzing urban metropolis. As the largest city in Hawaii and the state capital, Honolulu is a vibrant tropical city with everything from historical landmarks to fine dining to designer shopping.
The first thing we felt necessary was to rent convertibles. After all, we were in Hawaii!
Below is the itinerary to make most out of a 4 day trip to Oahu. I have also included details for a 5th day extension if you have time (which I highly recommend). This itinerary consists of an anticlockwise loop (refer image below) that was planned to optimize travel time. If you believe in creating your base at one location for the entire trip and not care much about travel time (and waking up early), you will still do fine!
We started our trip from Waikiki beach (#1 on map) and then drove anticlockwise on Highway 72 to cover the Southern and Eastern points on the island. Our second stay (#2 on map) was an airbnb on the North Shore where we engaged in water sports, some crazy adventures and experience the Polynesian culture. The final stay was near Honolulu Airport area (#3 on map) where we could easily visit the memorials of Pearl Harbor and get on a helicopter tour of the island (nothing beats the bird eye view).