I wanted to start the blog by saying that "I went to an offbeat location of Himachal Pradesh and the place is called Parashar lake". But the way I met the crowd there, I think now to call it an offbeat location, maybe it's going to be wrong.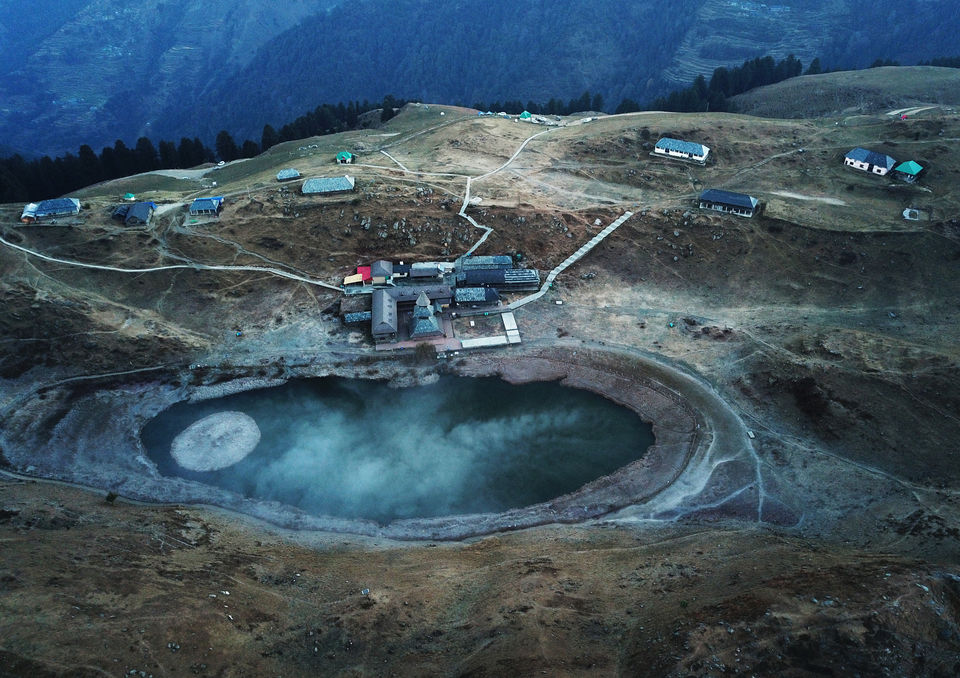 REACHING THERE
The program was made with my friend Anupam and went there by riding our Royal Enfield.
Parashar lake is 710km from Agra and we planned to reach Mandi that is 660 km on day one. But we were not able to follow this plan.
After covering 550km, my back started paining like hell and we stayed in a roadside Dhaba near Chandigarh.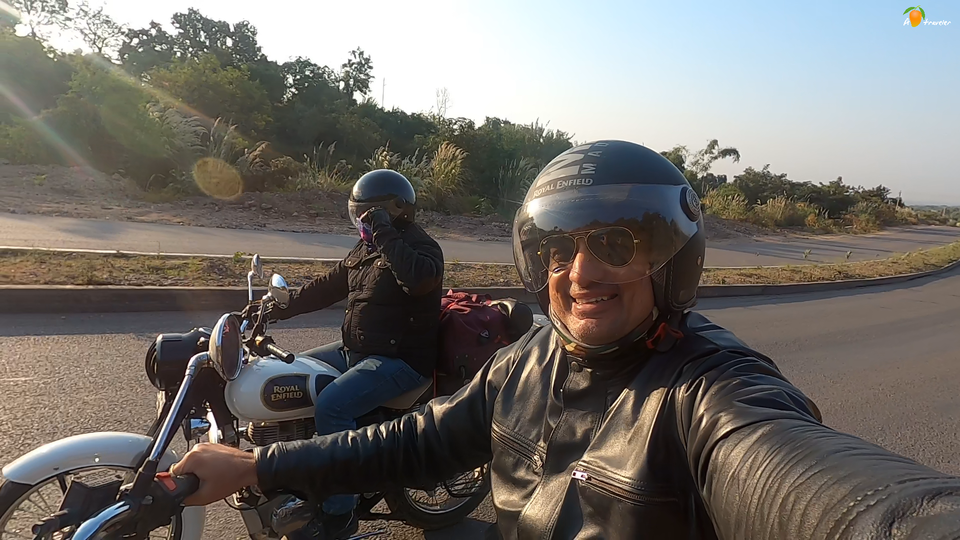 The next morning we again hit the road and now it was time to ride on mountains. After January 2020, I was again in the mountains that is after almost 10 months. I cannot explain how I was feeling in words. To say I was happy is going to be impotent words.
As it is said that 4 wheeler moves your body but 2 wheeler moves your soul, I think they are so right.
From Mandi to Parashar there is a single road and it passes through many small, cozy, and beautiful villages.
The road is quite bad in shape and we got some off-road experience too just before 10-15 km from the location.
The moment we reached Parashar lake, the sound of drums drawn our attention.
As soon as I reached all my tiredness was gone and I ran towards the crowd. To see the mountain ceremony was a big deal for me.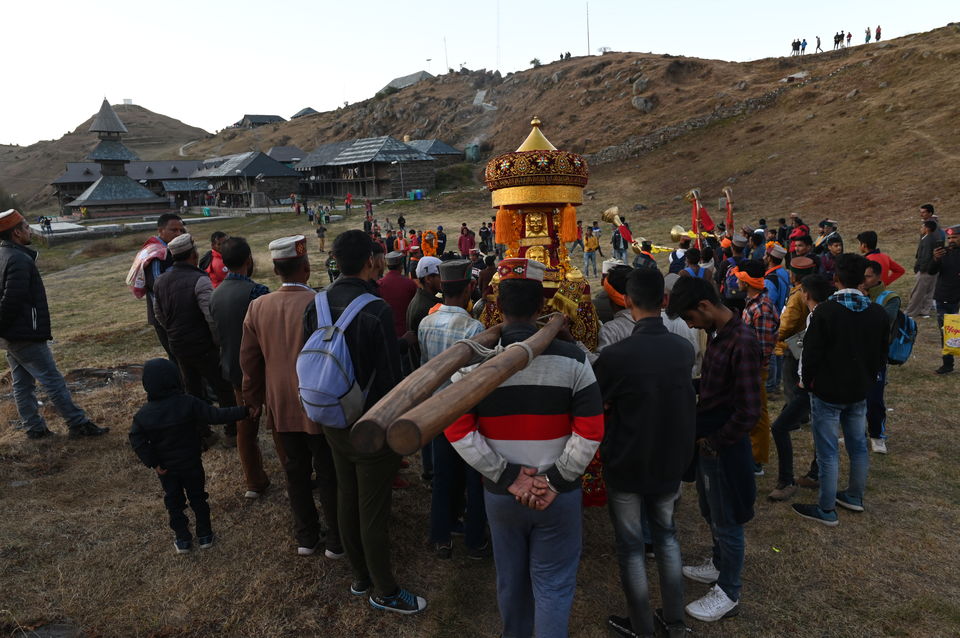 ABOUT PARASHAR LAKE
Now let me tell you about Parashar Rishi, the lake, and all about the ceremony that I witnessed.
This place-name is mention in the epic Mahabharat. Pandavas after the great fight started their journey in Himalyas for atonement, Dev Kamrunaga also came along with.
Dev Kamrunag loved this place and wished to stay here for his life. Bhim, the strongest one in Pandavas rammed his elbow on one of the mountains and created a big dent in the land. This dent became a Lake. Nobody so far knows its depth.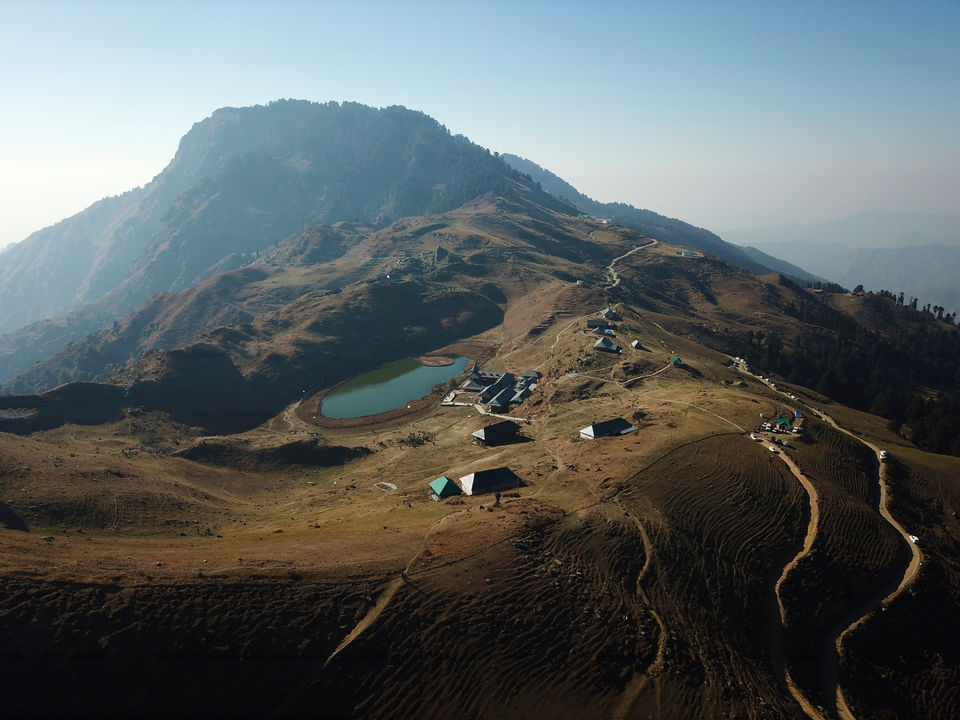 According to the second story, when saint Parashar came to this place, he too loved the tranquil surroundings and stayed here for his rest of the life. He meditates here and also came out from the cycle of birth and death.
The island you see here floating on this lake is the place where Parashar rishi did his meditation and that's why today it is called Parashar lake.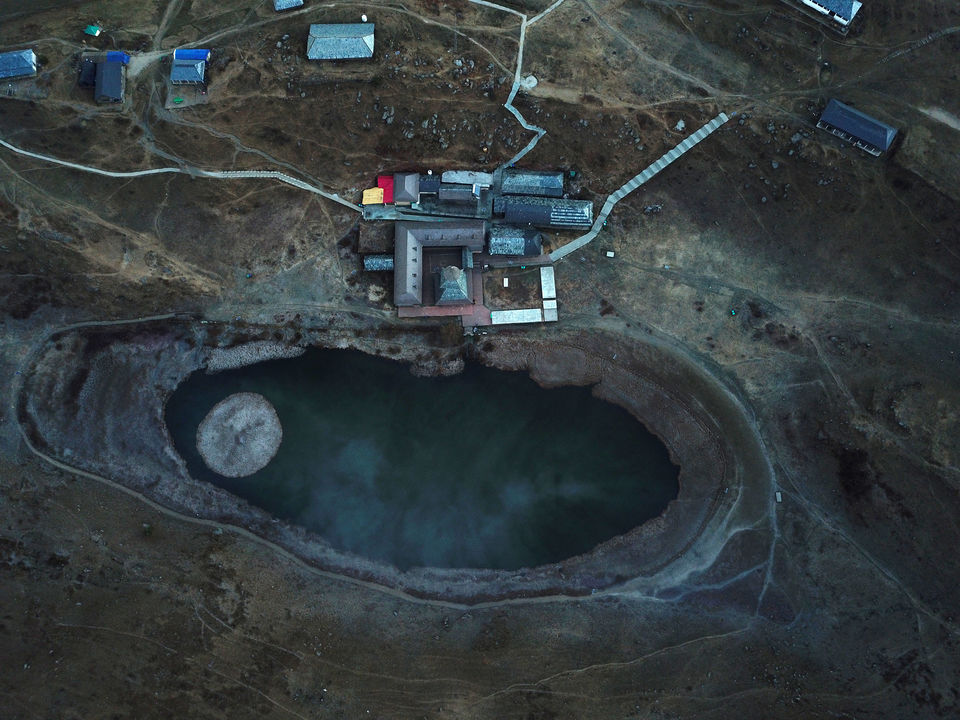 Today, the local people believe that this island is Prashar rishi who is regarded as incarnation of Lord Vishnu and lovingly call him "Dada" and I was told that this island used to revolve in the lake for like 4-5 times a day during lockdown period. Normally, it does not revolve like this.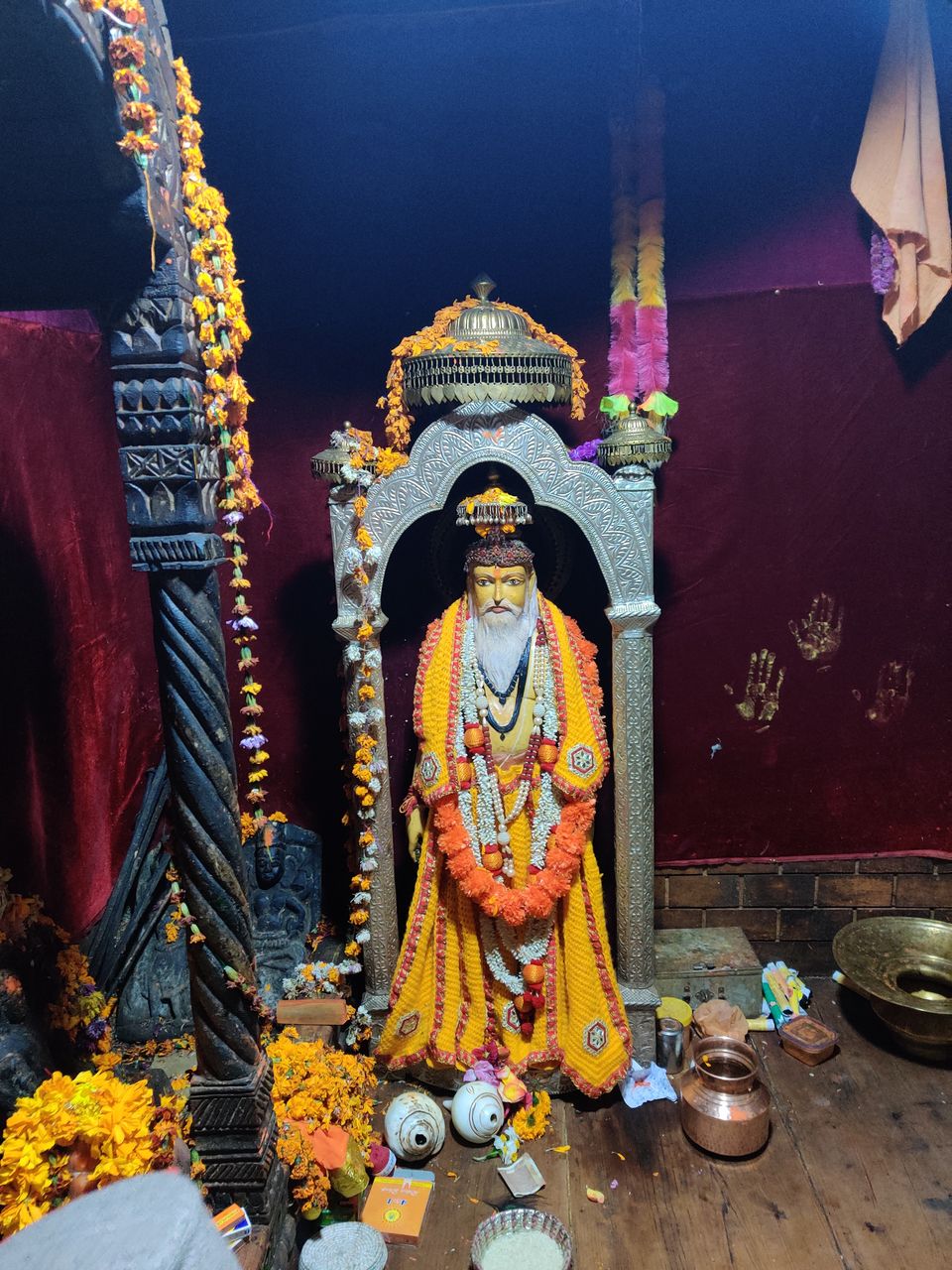 There are two stories behind how the temple is constructed.
It has believed that this temple was in the 13th century in Pagoda architecture. It was made by a single deodar tree and by 6 months child. It took 18 years for him to construct the whole temple.
According to another story, this temple was built by King Bansen of Mandi.
ABOUT THE CEREMONY
Parashar Rishi is the biggest God of Mandi and the ceremony I witnessed here was a meeting of Dada and poti. Dada here is Parashar Rishi and Poti is Tunga Mata.
One can witness this lovely meeting two times a year. One is near the festival Diwali (however the date is not fixed) and that's why it was a pleasant surprise for me as I never planned to see it.
And you can also see this on Rishi Panchami and that came in June or July every year.
Tunga Mata is carried in a palankeen from a village called Babash, which is 10 km from Parashar lake. And all the villagers took her on their shoulders, with dance and festivity and god know how many mountains they cross to come here.
This festival ran for 2 days and I did not expected such an energetic, dancing, musical environment. The experience was out of the world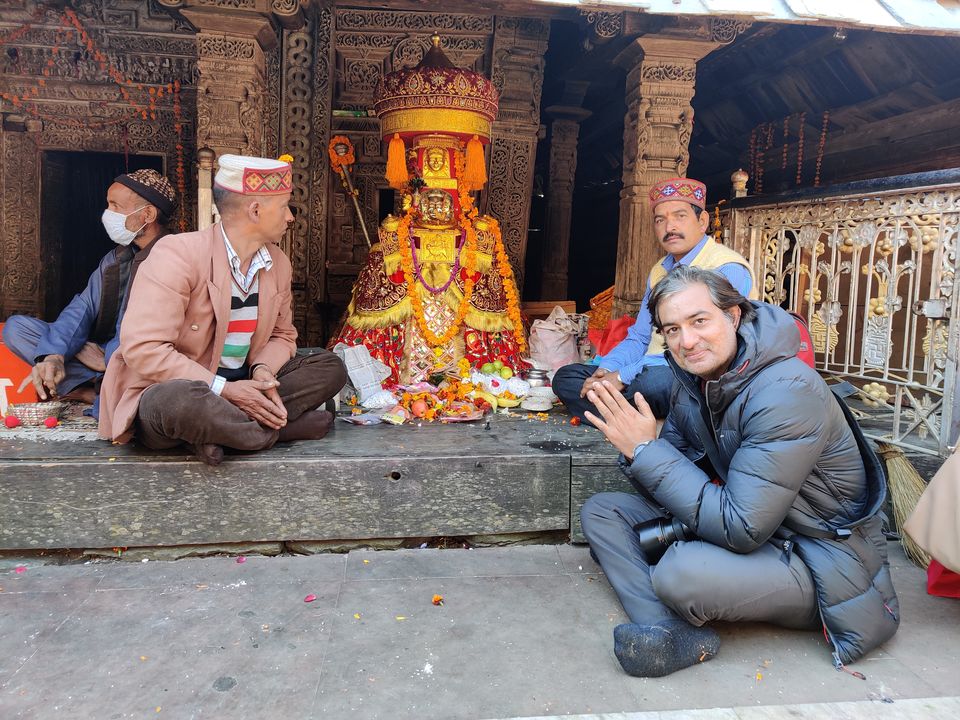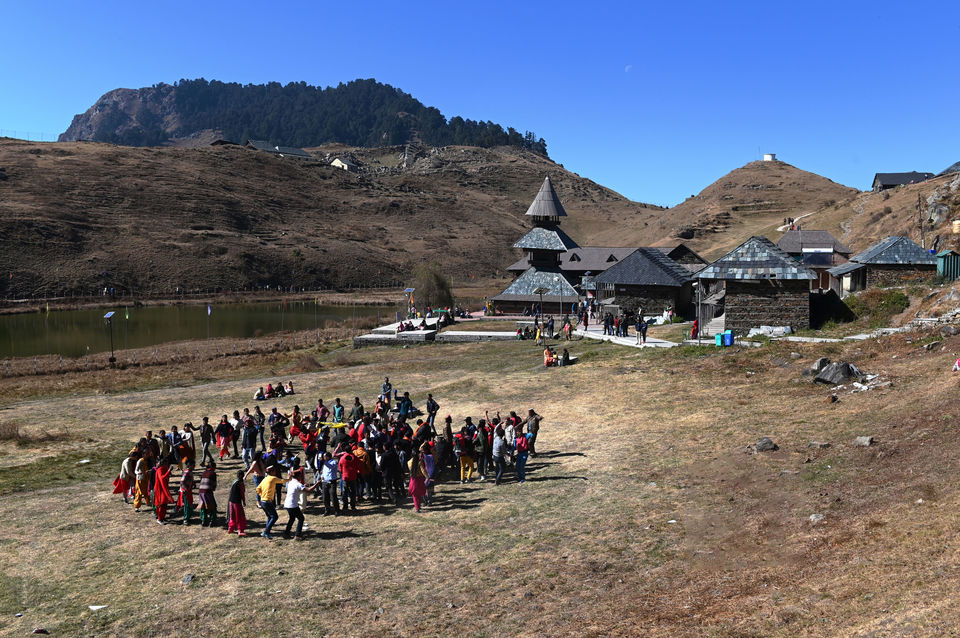 MY EXPERIENCE
I came here in 2017 and these energies touched me earlier also. In January 2020, I did make a program for here but due to some reasons, I was not able to reach here. Today I got to know why Parashar Rishi did not call me, I had to meet Tunga Mata this time. right?
And surprisingly I met my old friends here. Jatin and Parabjeet ji.
It may seem that this place is small. But if you try to take a round of this place. You may trek for like 5-6km
And as usual, just like before, I once again trekked to the highest mountain here.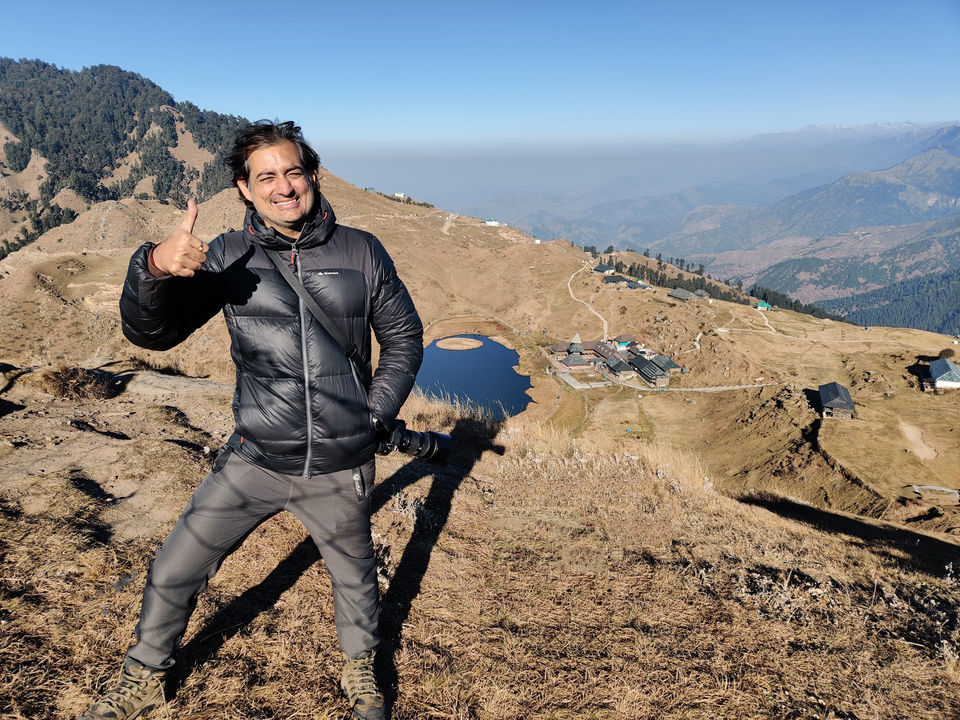 This place comes in my 10 best locations where I can come 1000s more times. If you come here, then you going to take one thing for sure and that is positive energies.
Here you may not feel happy or may not feel sad. You may experience something else. If you too experience this "something else" do let me know :)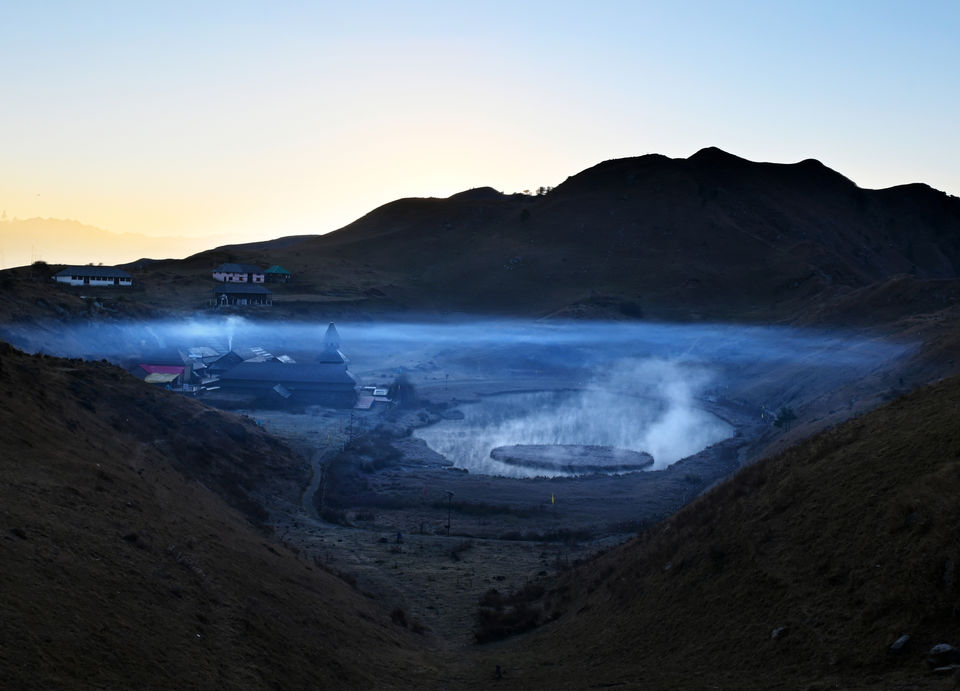 We did night photography here. There is some fun in standing in 0 degrees for a few hrs too.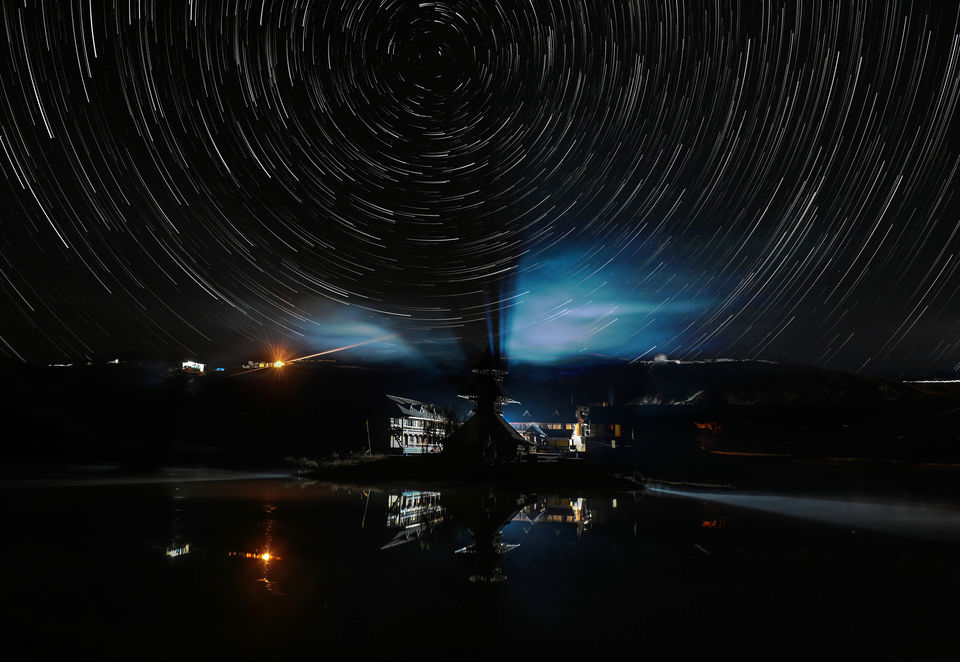 WHERE TO STAY
There are few small hotel near the temple and they charges can vary from Rs. 500/- to 2000/- depending upon the crowd. Now a days they are also providing tents and that may cost around 1000/-.
When you do trek the whole day in the mountains, the kind of sleep you get gives you altogether a different experience. Please do not expect big from these homestays. You going to sleep on the floor on the mattress with the quilt.
Food is also quite general here like chapati, dal, mix veg, potatoes. What else one needs. Trust me these people make this food full of love.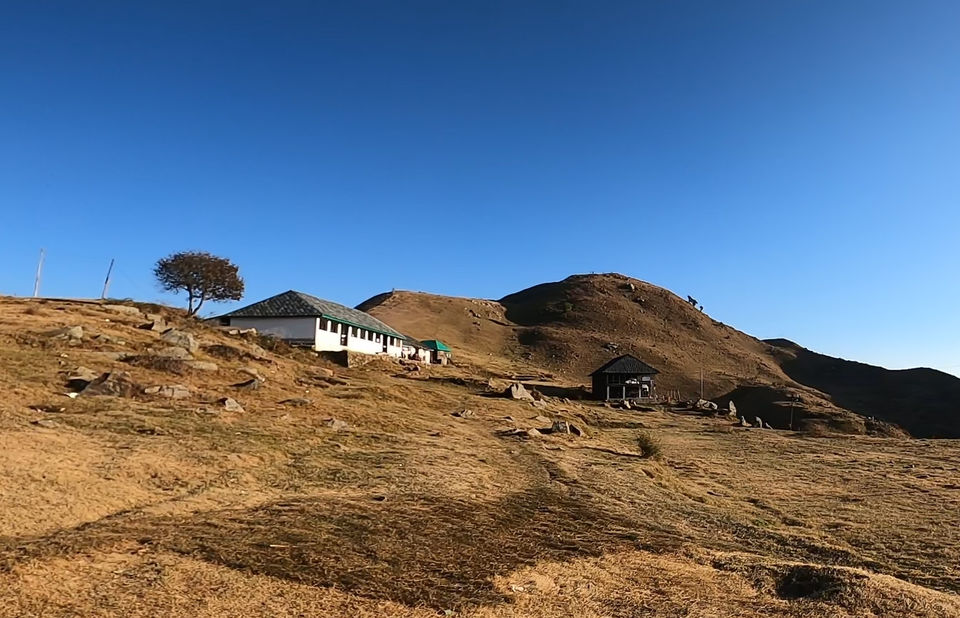 BEST TIME TO COME
This place is covered with snow in winters, roads get blocked and hence the best time to come here is in between April and November. It November too, it is very cold.
HOW TO REACH
Nearest airport is in Kullu which is around 62 km away from Parashar lake. One can take taxi from there.
Nearest Bus stand is at Mandi. At 7.30AM a bus leave for Parashar lake and from there at 1.15pm it leave for Mandi. Reaching Mandi is easy. From Delhi there are numerous govt. and private buses that run regularly.
There is no train for this place.
I hope you liked the video. Requesting you all to please like it, comment on it, subscribe to the channel and I will be back with another destination very soon. Until then have wonderful time and stay safe.