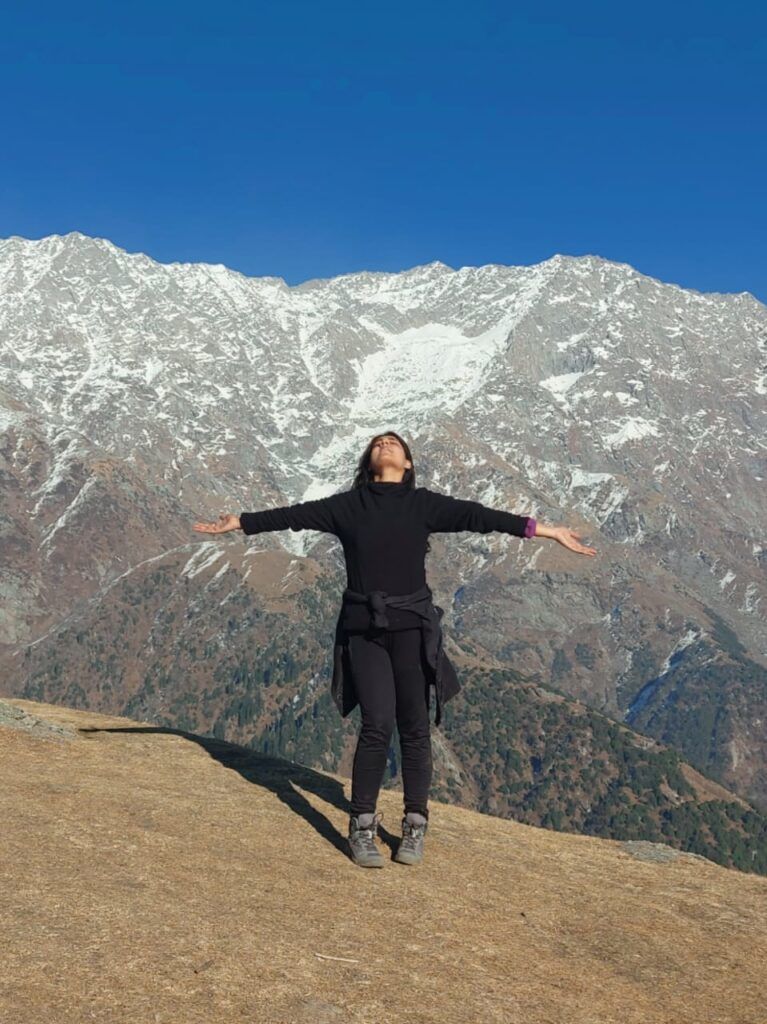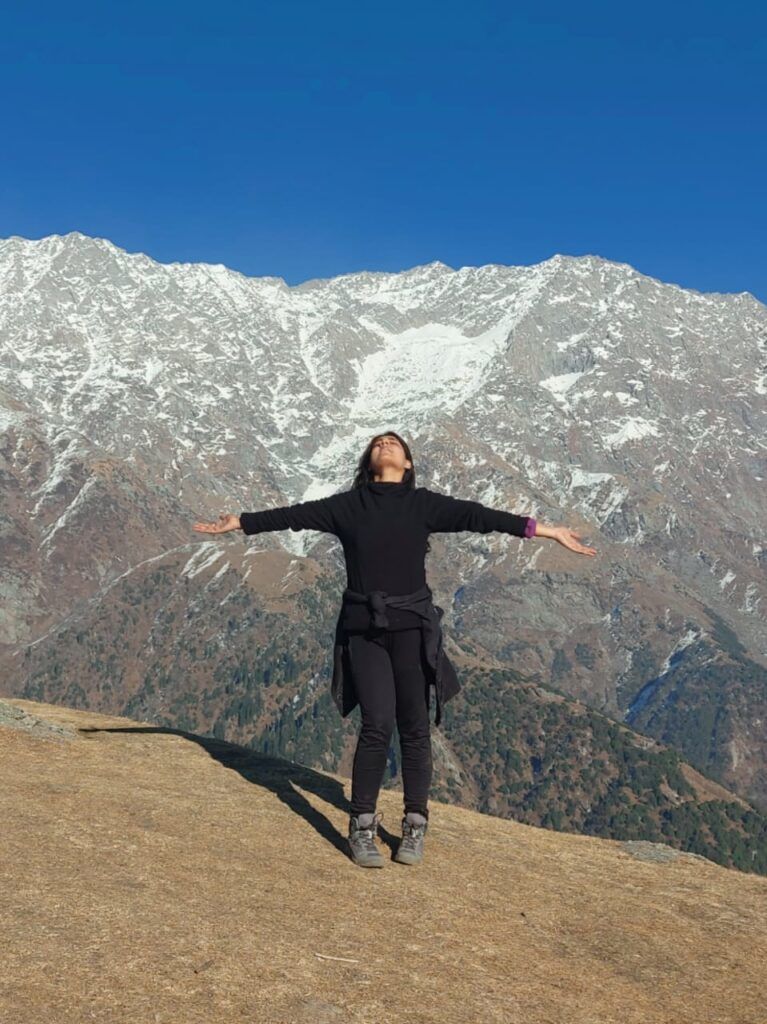 A Girl Went on a Solo Trip to Mcleodganj, Dharamshala, and Triund to Celebrate Christmas For Just 4000 INR Amid COVID-19 | Read Her Experience
Hey. First of all, Thanks for clicking on this article. This is Heena Bhatia, a young travel passionate girl. Though I am a travel blogger for the past two years, I have never gone on a solo trip before. As we all know that 2020 was a nightmare for all of us and I really wanted to end this year on a good note.
So, the Christmas holidays were about the corner and I had enough days to explore some new destination but unfortunately or fortunately, none of my friends was available to join me on the journey.
Therefore, I decided TO GO SOLO. My mind and heart were also started shouting that Let's go girl, and enjoy every bit of this journey. Though being a girl I had to take care of my safety first, then without any second thought, I choose Himachal Pradesh to experience my first solo trip.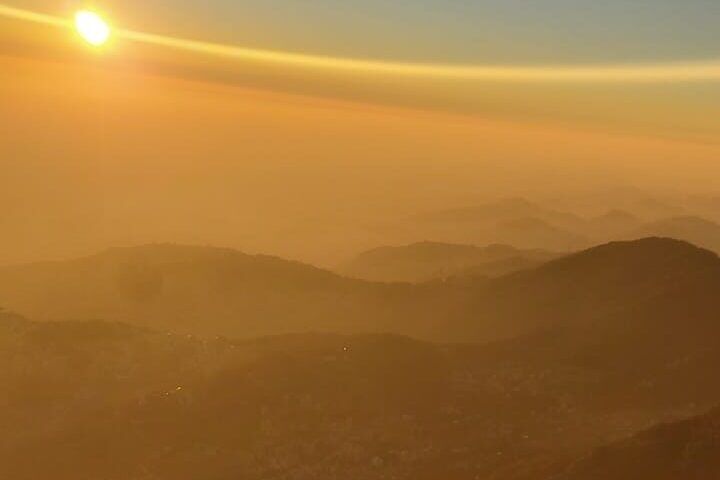 Sunset At Triund Top
From first Hitchhiking Experience to Staying in Hostels, Trekking, making friends, talking to locals, and many more. Just continue reading.I am a budget traveler too, and I make sure that the whole trip should not cost me more than 5000 INR. And gratefully, I managed the whole travel expense within 4000 INR.
My Itinerary: 4 nights and 3 Days. Boarding Point: Delhi.
Delhi to Overnight travel to Mcleodganj via VOLVO.( 24Th December'2020)
I booked a Volvo bus from the online portal i.e. red bus and the ticket cost me INR 1165 (including Taxes). The boarding point was Majnu ka Tilla and I was supposed to reach there by 9:00 PM (The nearest metro station to Majnu ka Tilla point is Vidhan Sabha for Delhiites). From Vidhan Sabha, you take an auto or a cab.
The journey by bus was smooth, comfortable, and safe. And, all the travel time got covered while sleeping overnight, and trust me this is the best part as you don't realize the long hour's exertion of the journey. I reached Mcleodganj at 8:30 AM. My heart was beating faster as I was witnessing the mesmerizing views of the Himalayas after a long time. I was completely elated. <3
Day to Explore Mcleodganj | Christmas Celebration (25th Decmeber'2020)- DAY 1
So, this is the first day of this Trip. I checked in into the hostel triangle folks which I already prebooked online ( For INR 450 / 1 Night stay ). This hostel deserves millions of positive reviews. Yes, millions of positive reviews, and there are a plethora of reasons for that which I will cover in a separate blog.
So after checking into the room, I freshen up and got ready to explore Mcleodganj in its depth. I covered main tourist destinations such as Bhagsu Waterfalls, Shiva cafe, Naddi View Point, Dal lake, local market, Monastery (Though it was closed due to COVID-19), and of course St John Wilderness Church. All the places are worth visiting and completely safe to travel alone. So starting from:
A) Bhagsu Waterfalls
Internet is full of information about this place. But I would like to share how one can reach there. You don't require any taxi/ auto/cab to reach there, it's just 1 Km from the Main Market of Mcleodganj. You can walk to reach there and enjoy the cheerful sounds of a waterfall, relax, enjoy Maggi, a cup of tea in the laps of Mountains. There is no entry cost or ticket. It is absolutely free to witness the beauty of this place.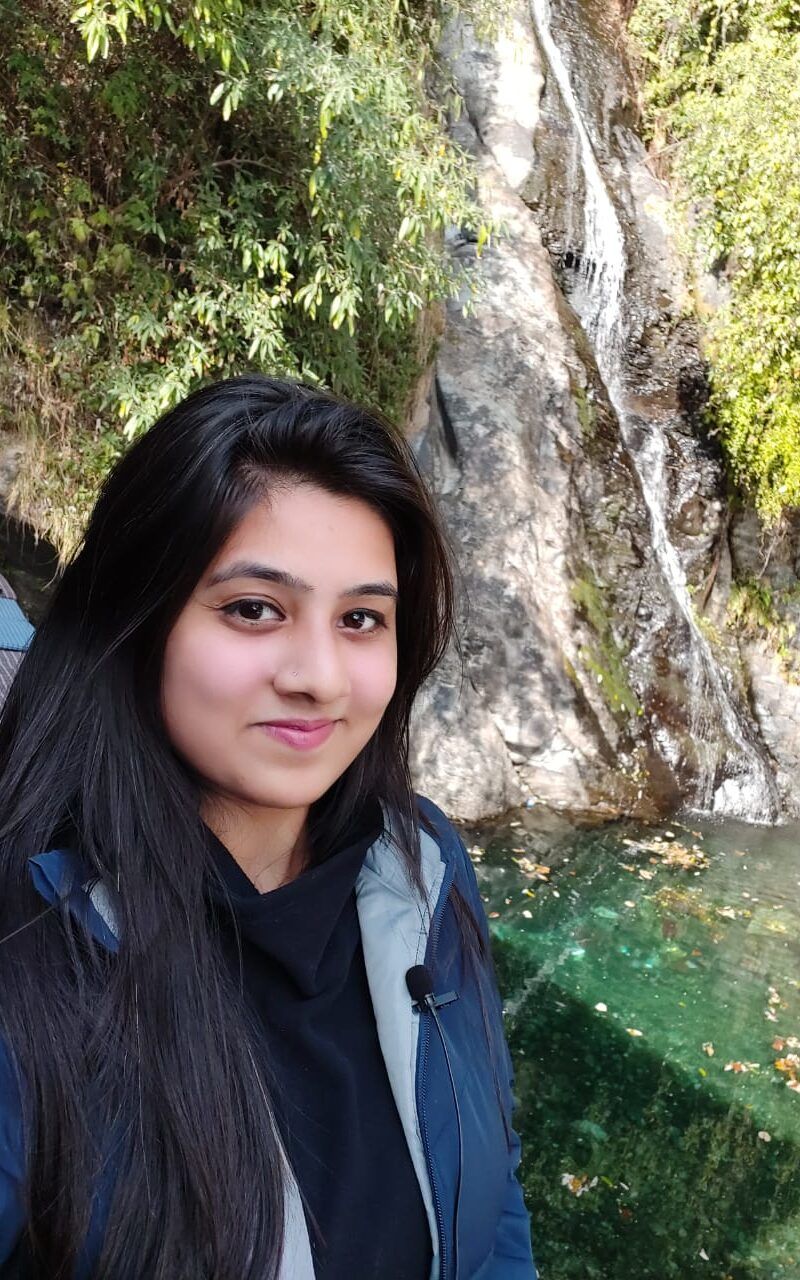 B) Reaching to Naddi View Point| Dal Lake| Church From Mcleodganj (6Km Distance)
Here comes the need for local transport. Since Naddi Viewpoint is approx 6km from the Mcleodganj, so I needed to hire a taxi or auto. But they were costing me a whopping amount like 500 INR or some even more than that. So I planned something. Actually, Naadi viewpoint, Dal Lake, and Church are nearby to each other. Hence, I made a deal with one auto-rickshaw driver that takes INR 500 and make me explore all those places, and drop me back at my hostel.
As, in another way also, I required to take a means of transport and if I will pay one by one to every auto, it would have cost me much more than INR 500. So one auto person got convinced and then first, I went to Naddi viewpoint (Sir was really helpful and ready to wait for me as much as I take some time to spend on the location and click my photographs also ).
At Naddi viewpoint, I met a local person who was showcasing some amazing historical main spots of mountains with the help of a telescope. The charge was only 10 INR, along with that, if you asked them they will tell you about the history of those places also. So after Naddi View Point, I went to Dal Lake. Dal lake is also a great place to spend your evenings in the middle of road-leaved deciduous trees, and a variety of small plants that are found beneath the trees in the areas.
PS: I also went to the monastery but it was closed and there was no entry allowed inside it due to COVID.
Now time to celebrate the main event of the day. I went to St. John's Wilderness Church. Though it was closed from inside but beautifully decorated. People were able to light the candles outside, pray, and spend some time there.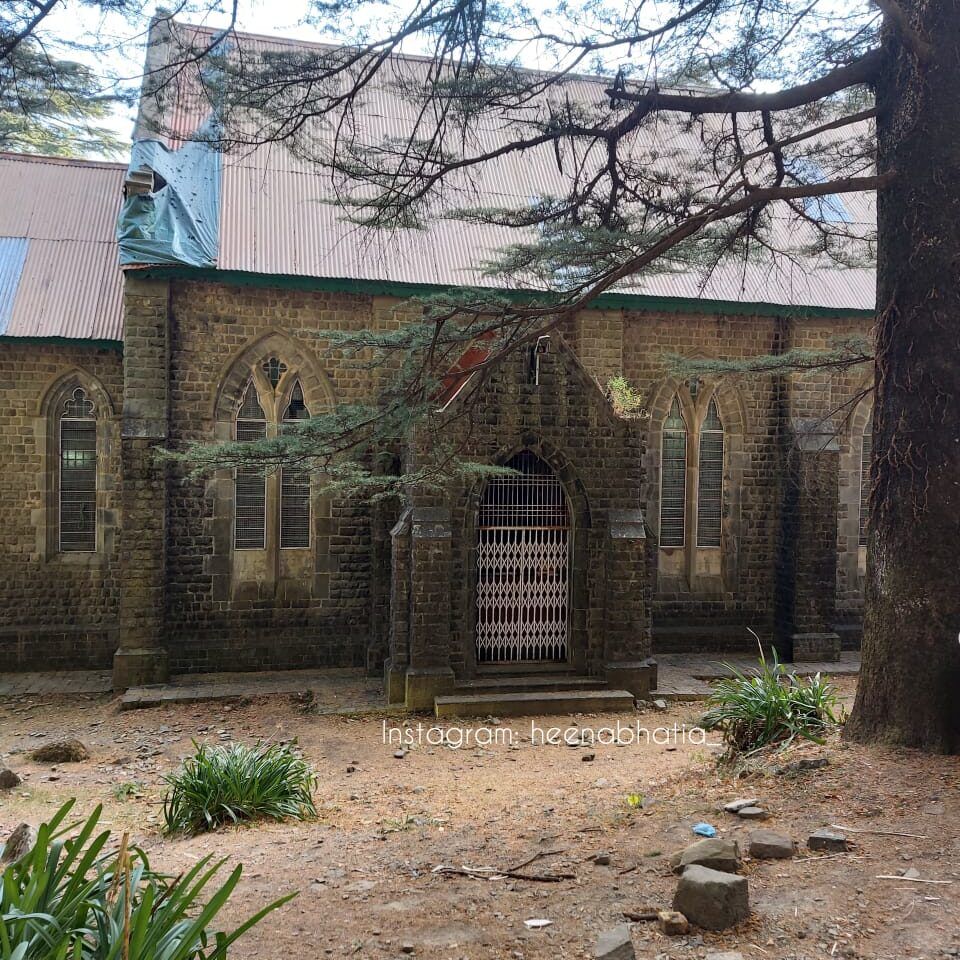 It was 6:30 PM, and there was something more exciting too that was coming ahead before this day ends. The hostel where I was staying, organized a beautiful Christmas Eve celebration. Since, all the main tourist spots were covered, I went back to the hostel and I was stunned by the beautiful decoration, happening environment, and seeing such cheerful people around me.
I got ready, dressed up in beautiful attire, and joined them for the celebration. See this is the reason I want to write separately on HOSTEL TRIANGLE FOLKS. As they deserve millions of positive reviews. Overall, here I want to say, I had great fun there, made so many connections that night, all were solo travelers, and it's great to meet people like you and listen to their stories. Rest, below pictures, speaks better.
PS: There were entry charges of INR 500 for this party which includes unlimited snacks and drinks.
Triund Trek (26th December'2020)- DAY 2
Since I was doing this trek for the first time, I booked my trek with thrillophilia. The voucher cost me INR 1050 (Including overnight camping equipment in Triund valley, a personal guide, Breakfast, Dinner meals, Bonfire). So I found this deal totally worthy. As, if you are going solo and also a first-time traveler, a guide is necessary to take along on a Triund trek.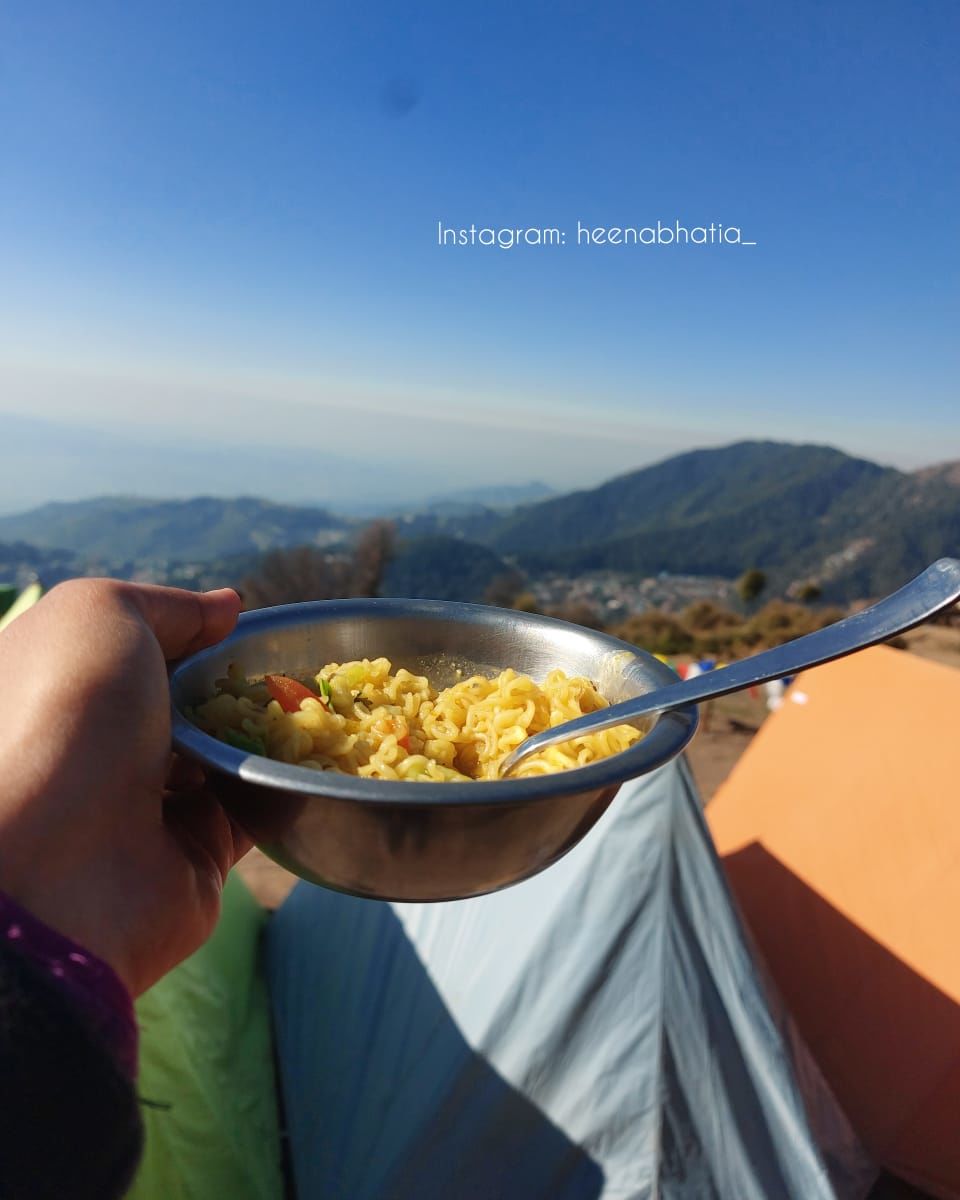 ABOUT TRIUND TREK :
There are two ways to reach the Triund top: one is from Dharmakot and the Second is from Bhagsu Waterfalls. I went on Triund top from Bhagsu Waterfalls side and trust me the trek was not that easy, I had heard about it. I would say it is Moderate. Later I came to know, going from a Dhramkot side is much easier than the bhagsu side. As this path is steeper and a bit difficult. So I would recommend if you are going to do the first time trek ever in the life to Triund especially, choose Dharmakot way, not Bhasgu one.
My experience: My experience was wonderful. Triund Trek is one of the most popular treks to go over a weekend from Delhi and Chandigarh. It is perhaps the easiest Himalayan trek to do on your own. With breathtaking views of the Kangra valley and the snow-covered Dhauladhar ranges, this trek is very picturesque. The steep climb is well-compensated by refreshing walks amongst oak trees.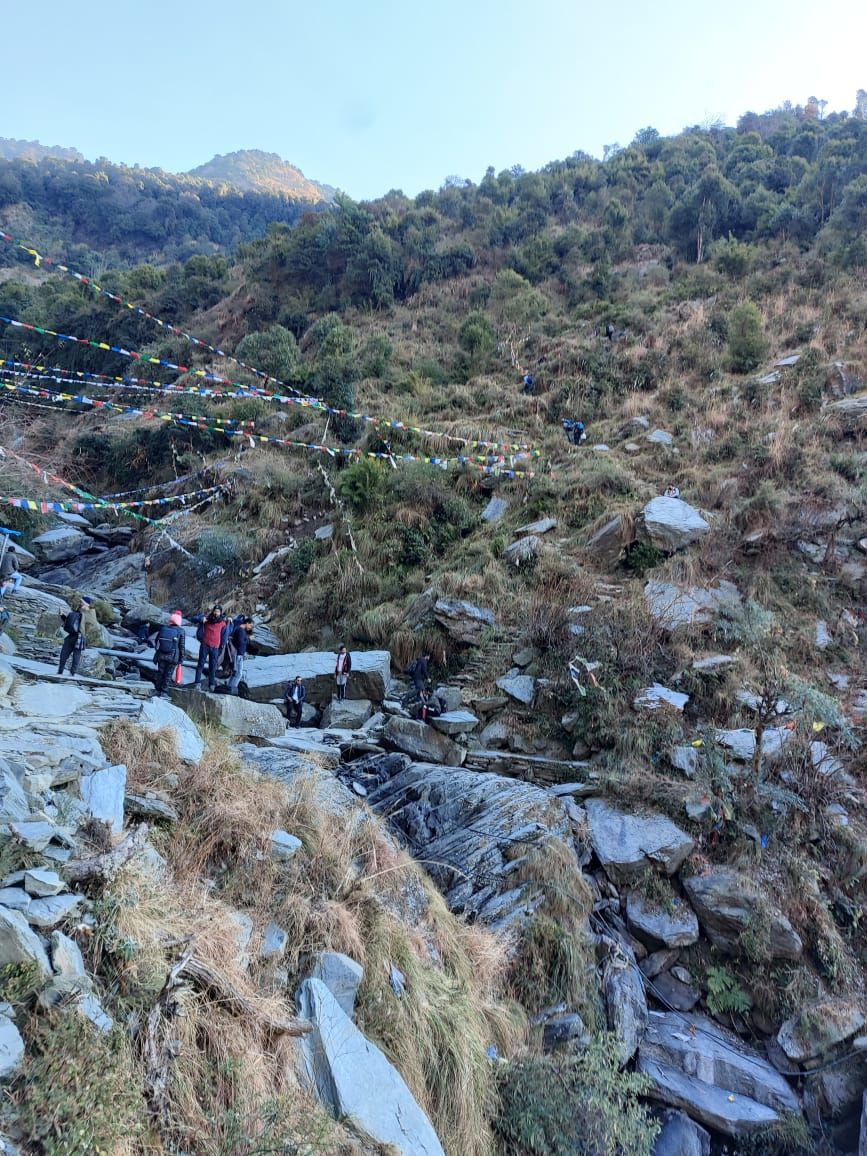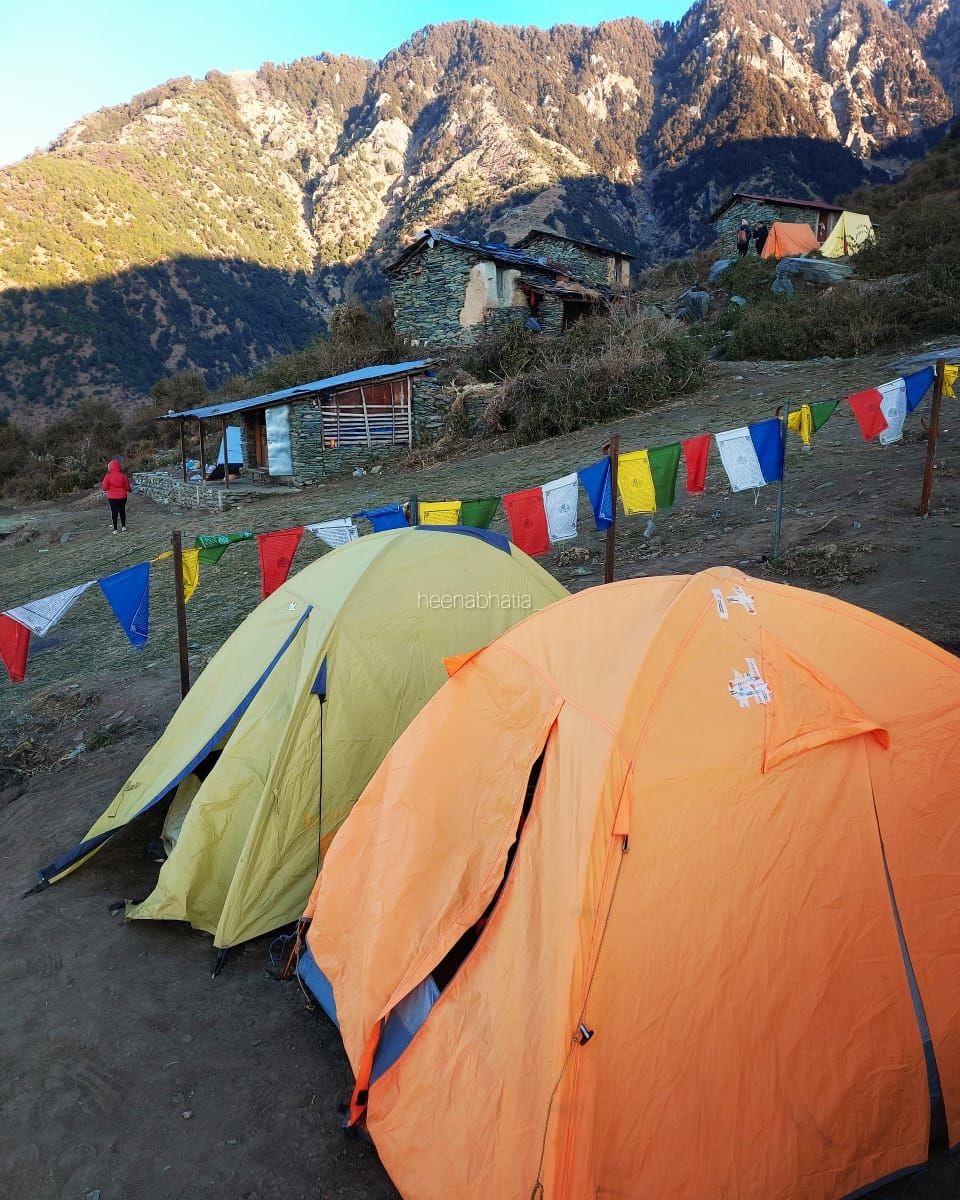 Tip: Don't compromise with your trekking shoes. Buy a good pair of shoes from a decathlon or any sports complex. It is really required to wear shoes that can help you in making a grip on the rough surfaces and should be comfortable. I brought a pair of Quechua hiking shoes as a beginner.
Also, an overnight stay is recommended, you get a nice view during sunset and Mcleodganj during the night. There are many tents available on top, you may also book forest department rest house from Dharamshala, opposite to main post office.
You can book a room for Rs500 (for 2 adults) on phone 01892224887 but you need to do payment and collect slips one day in advance. There are only 2 rooms, so make sure you book it in advance. There are a couple of shops on the way while trekking, it's better to carry one water bottle and a few energy bars.
Exploring Dharamshala| Hitchhiking in Dharamshala | Day 4 (27th December)
Yes, I did hitchhike the first time in my life to reach Dharamshala from Mcleodganj which was around 9kms from there. The taxi was costing me around 600 INR, which I was not ready to spend. So I asked one local to drop me there. I must say all the locals there with whom I came across was so humble and kind. On the way, he has shared so much with me like SO Much! I am also attaching the pictures of famous spots in Dharamshala to explore.
My expense here was Zero. Only food charges you can count which also depends on person to person. I just spent 300 INR on day 4 on food.PS: Cricket stadium is also closed due to COVID.In the evening, I boarded a bus from Dharmashla bus stand to come back to Delhi and that cost me around INR 980.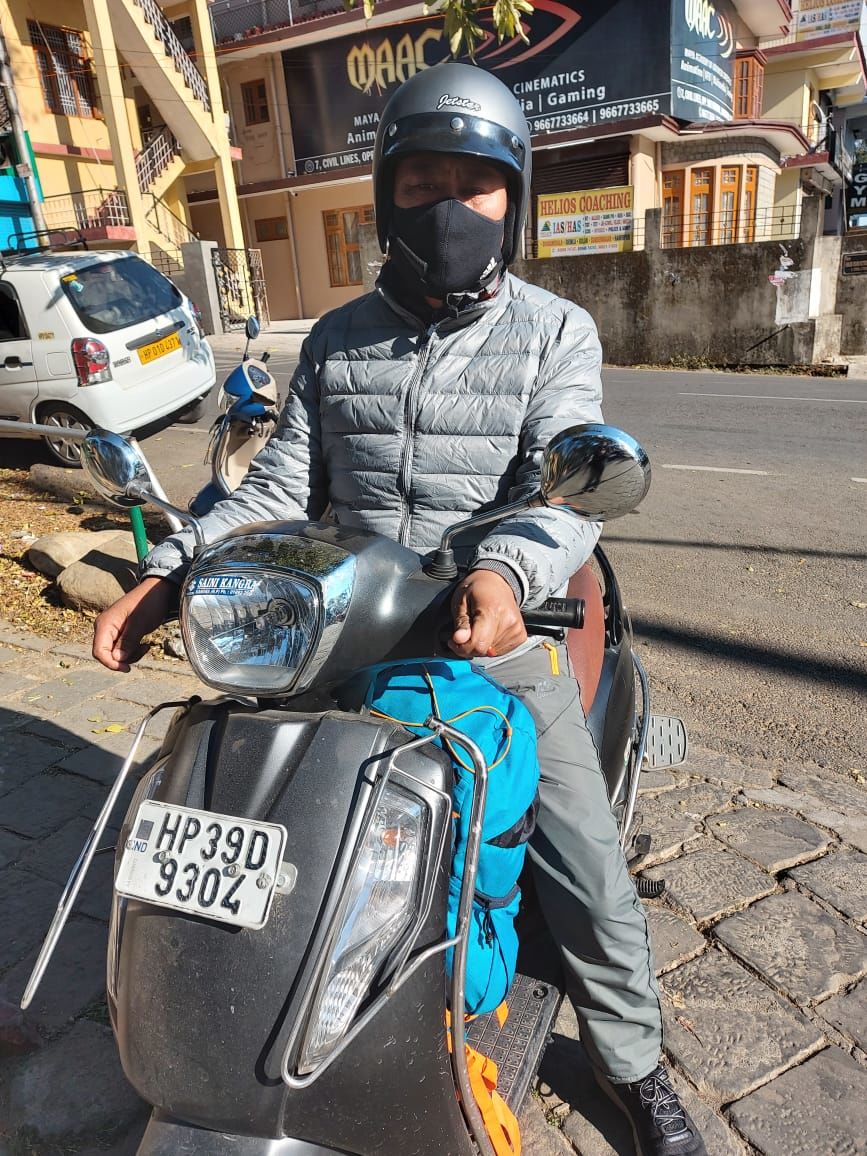 So, That's it about my first solo travel experience. I can't describe the happiness and smile I have on my face right now while writing this blog. It makes me feels so happy. I guess I have took the best decision so far to travel alone. Every second of this trip was so so special.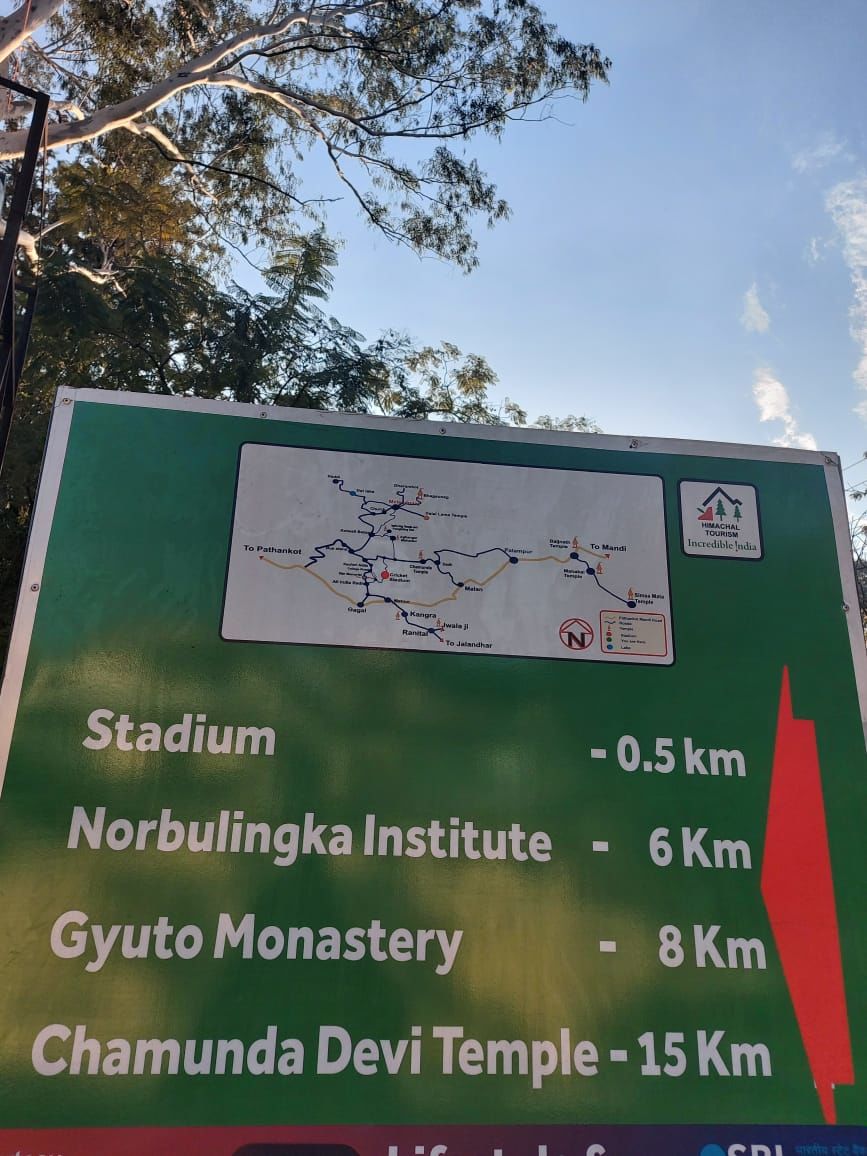 Total Cost : 1165+ 450 + 500+ 500 + 1050+ 980 + 300 ( FOOD)= INR 3896
Here, I also answer the most FAQ'S on this destination based on my personal experience:
How is the network connectivity at the Triund Top- 2021 Updates?
Jio sim works wells. Though at the top, it is difficult to find the signal below, in Leta Village, Triund Valley, the Jio and Airtel Singal was available.
Best Hostels in Dharamshala| Mcleodganj to Stay?
Undoubtedly, Hostel Triangle Folks.
Amazing Environment, Great Hosts, Feels like more of a Home, Awesome Hospitality, Affordable price stay.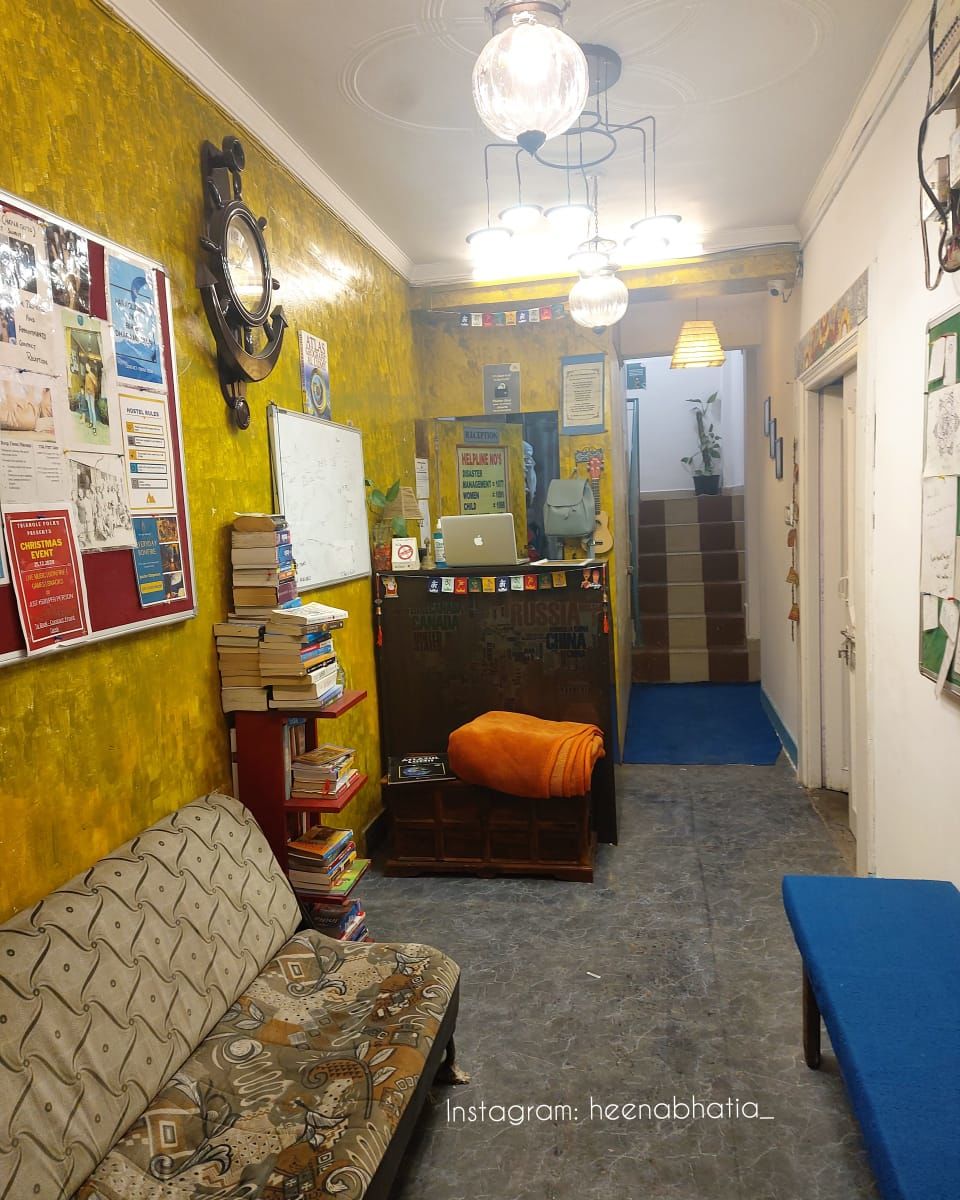 Is Triund Trek Safe- 2021 Update?
Definitely Yes. Just advice: don't take heavy bags or stuff along with yourself on your shoulder. Try to hike with free hands and keep drinking water to stay hydrated. It helps.
How far is Triund From Mcleodganj ?
It took us 5 hours to Reach the Triund top from Mcleodganj, Count 30 minutes rest in between. Though while returning, the time duration was around 4 hours in total.
So, Travellers, that's the whole of my travel experience to Mcleodganj, Dharamshala, and Triund. If you still have any questions or in case I missed out on something, feel free to drop a comment below or reach out to me personally on my Instagram handle. I would love to answer your queries or help you in whatever possible way I can.
Do Follow Me on other social platforms to have a look at some of the amazing destinations Pictures.
Thanks For Reading !!