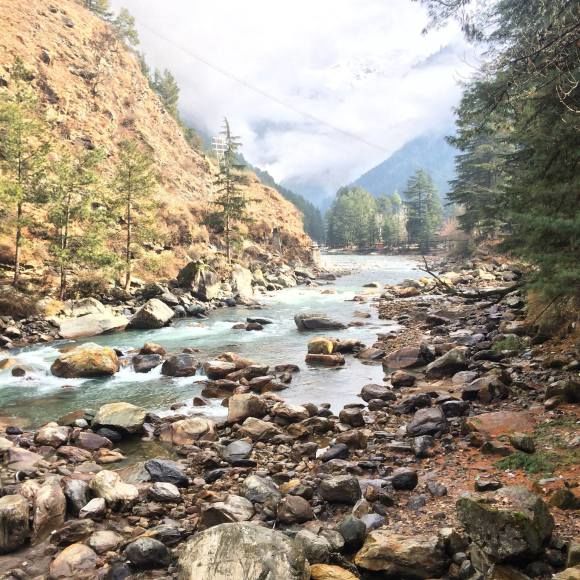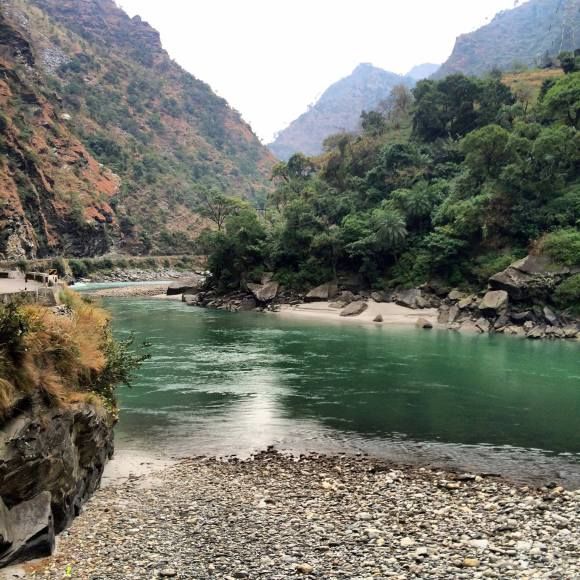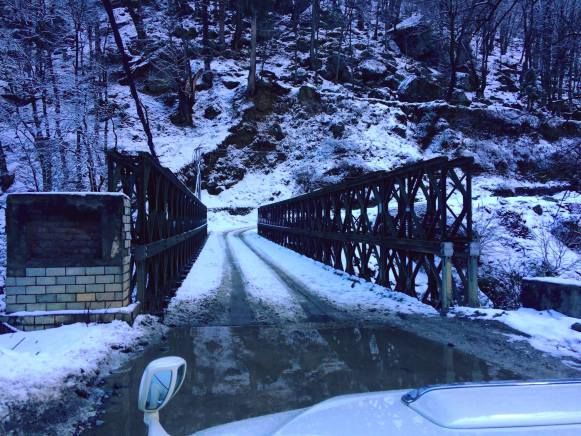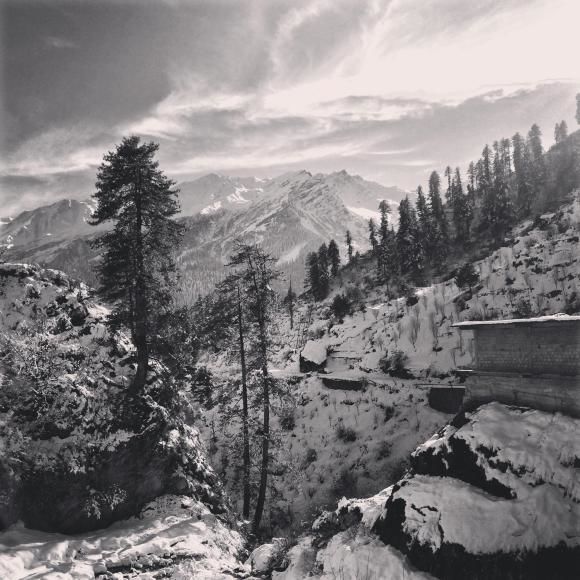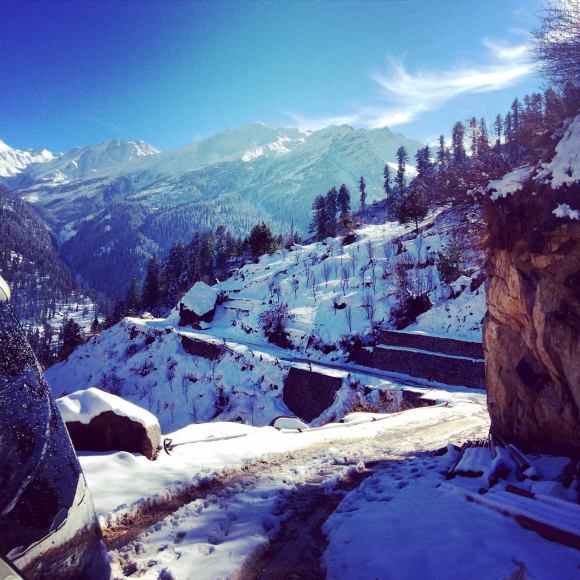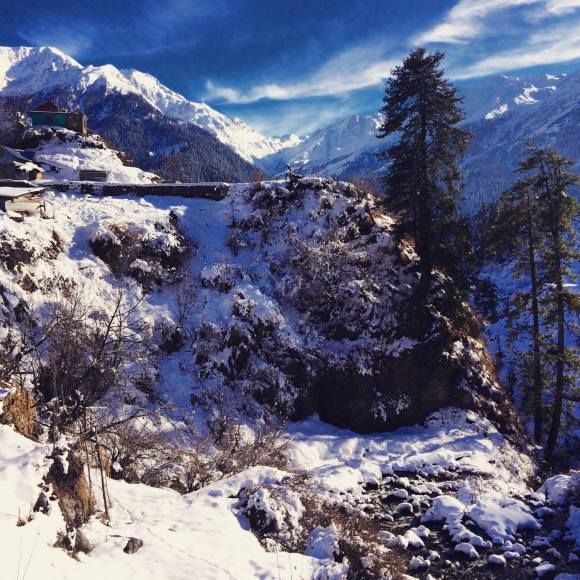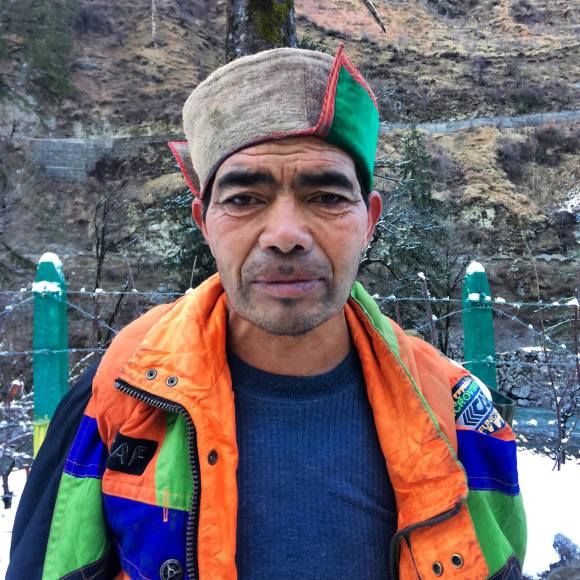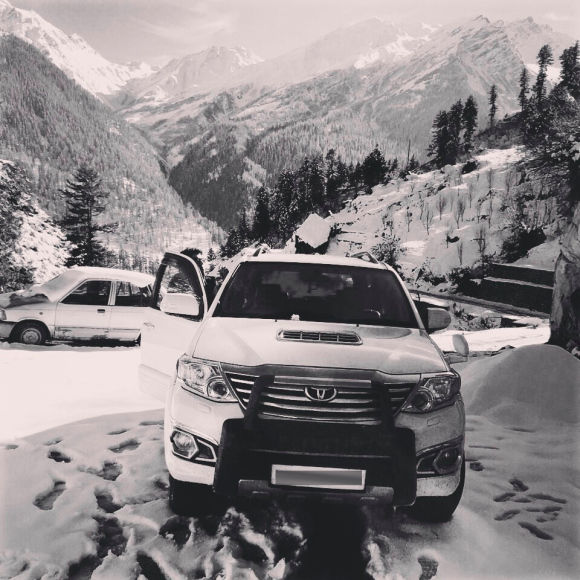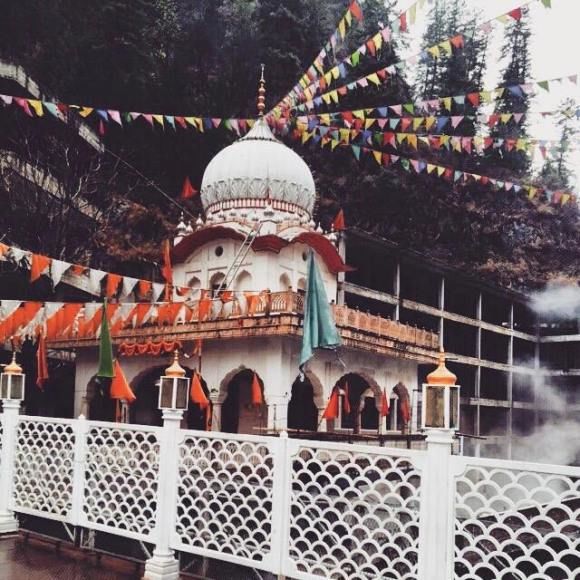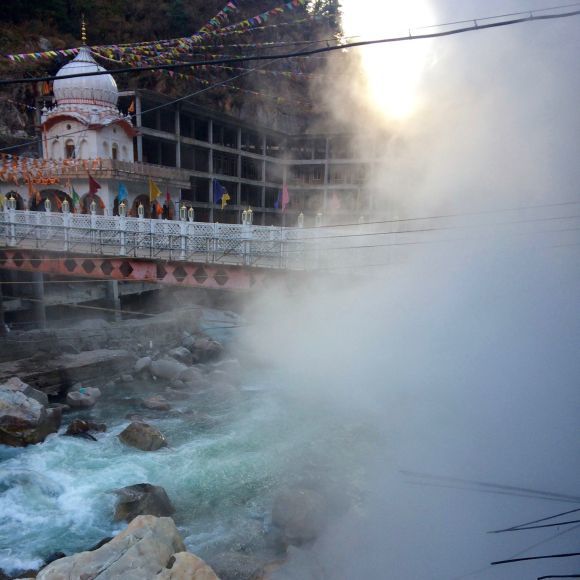 Winter is my favorite season of all and in Delhi its coming to a close now, almost. The diminishing coldness in the air made me dream of snow-clad mountains and thats when I recalled my short trip to Kasol which I did last year in the month of January. It was an impromptu trip, which got finalized in a matter of few hours. My friend called me in the afternoon to inform that we will be leaving in the evening for 'somewhere'. We sat in the car and thats when we started to discuss where we should be heading to. I suggested Jaisalmer but the rest of the group wanted to see snow, Kasol was finalized and in the night we left. It was four of us and our ride was a strong and sturdy yet elegant Toyota Fortuner.
To give you some information, Kasol is a small village in the state of Himachal Pradesh located in the northern part of India. It is located in Parvati valley, on the banks of Parvati river and is quite a scenic place. At a distance of approximately 530 Kms (326 miles) from Delhi, a drive to Kasol can usually take around 11-12 hours.
We bought some quick bites for the night and started our journey. It started to rain heavily when we entered Punjab, the Punjab highways are pretty good so the splashing rain had very little impact on the drive. When we were about to exit Punjab and enter Himachal Pradesh we encountered a bad stretch of road. The entire stretch was very bumpy and the 4×4 vehicle helped us cross it 'comfortably'. After that stretch the entire highway was a single lane drive through the rainy mountains. The initial stretch was rough, lot of construction was going on especially in areas around Mandi, but as the night passed and gave way to early morning light, we encountered good roads. It wasn't raining anymore.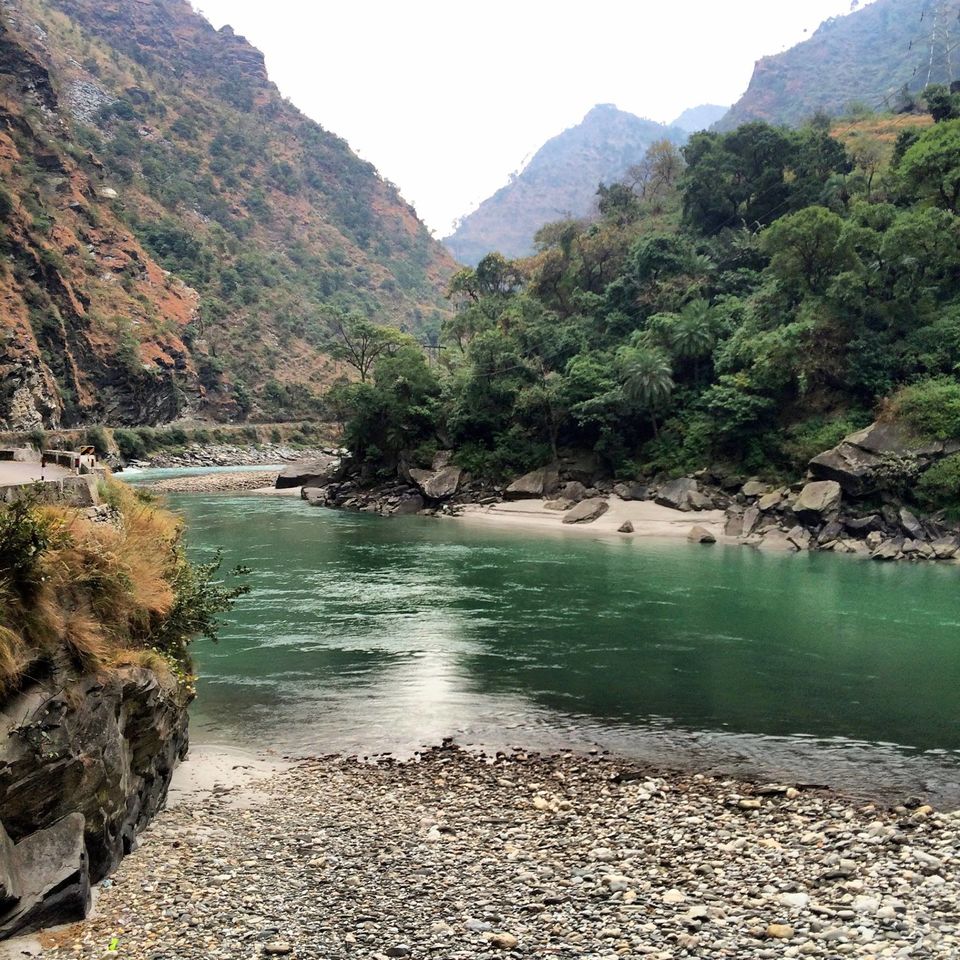 We had left at midnight and we reached Kasol around 10:30 AM. On reaching we looked up for a place to stay and found it easily. It was little over priced for the off-season month but was quite cosy and spacious and had two rooms to accommodate all four of us easily. Moreover, since it was just a short getaway the price did not make much of a difference as we were glad we found a good place to stay. The day passed as we relaxed enjoying the sun and in the evening, we headed to a nearby cafe for dinner. The cafe was empty and we hardly saw any tourists apart from a few who were staying in the same place as ours. While we were having our dinner, it started to rain heavily. With no signs of the rain giving up, finally we gave up and decided to head back to our accommodation. We had come to Kasol looking for snow but there wasn't any sign of the it. I enquired a local and he advised that if it continues to rain like this then it will surely snow, the decreasing temperature which will go below zero degrees will add to it.
The night was difficult to manage as in-spite of two blankets and layers of clothes I was feeling cold. But that was secondary as I was hoping that it continues raining in the night so that we get to see snowfall. Unfortunately the rain stopped during the night. In the morning when we woke up, we got to know that it had snowed in Tosh. Tosh is further up Kasol and usually gets snowfall during such weather conditions. Since we had come this far, a 'few' kilometers to see the snow were negligible and we decided to drive till Tosh. Initial stretch was dry but then we started to encounter small patches of snow every now and then. We were on the side of the mountain which was gleaming with sunlight and the other side visible to us was deprived of it as it was completely covered in snow. We kept on driving further up and finally we could see snow clad roads. The route there on, it was completely covered under a blanket of thick snow, since we were in a 4×4 it was an easy drive through it. Our experience with off-roading sessions on weekends in Gurgaon helped us a lot.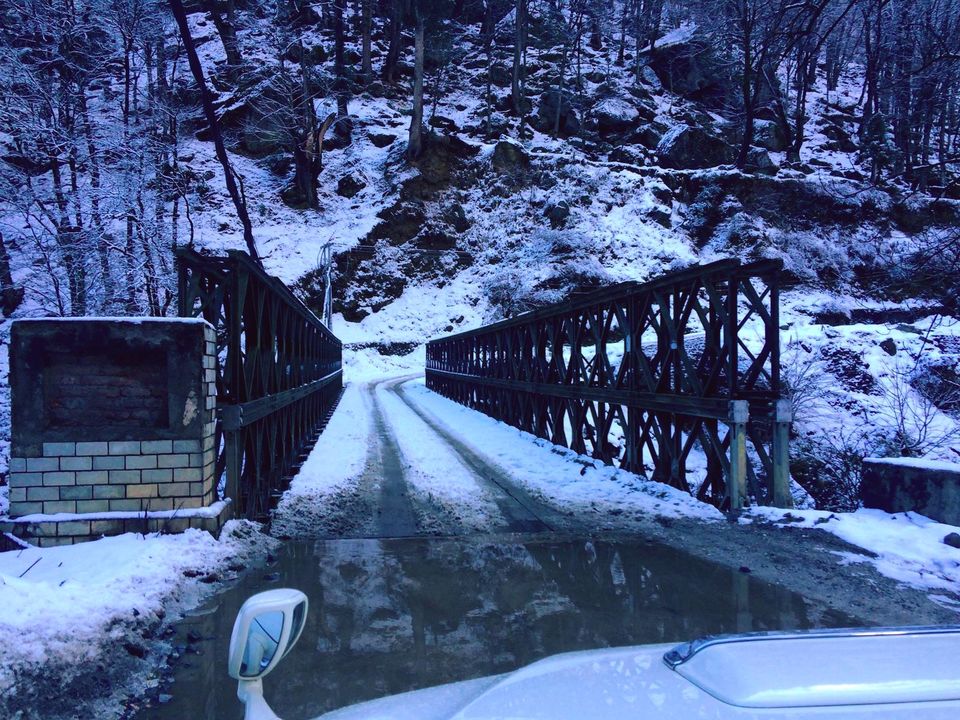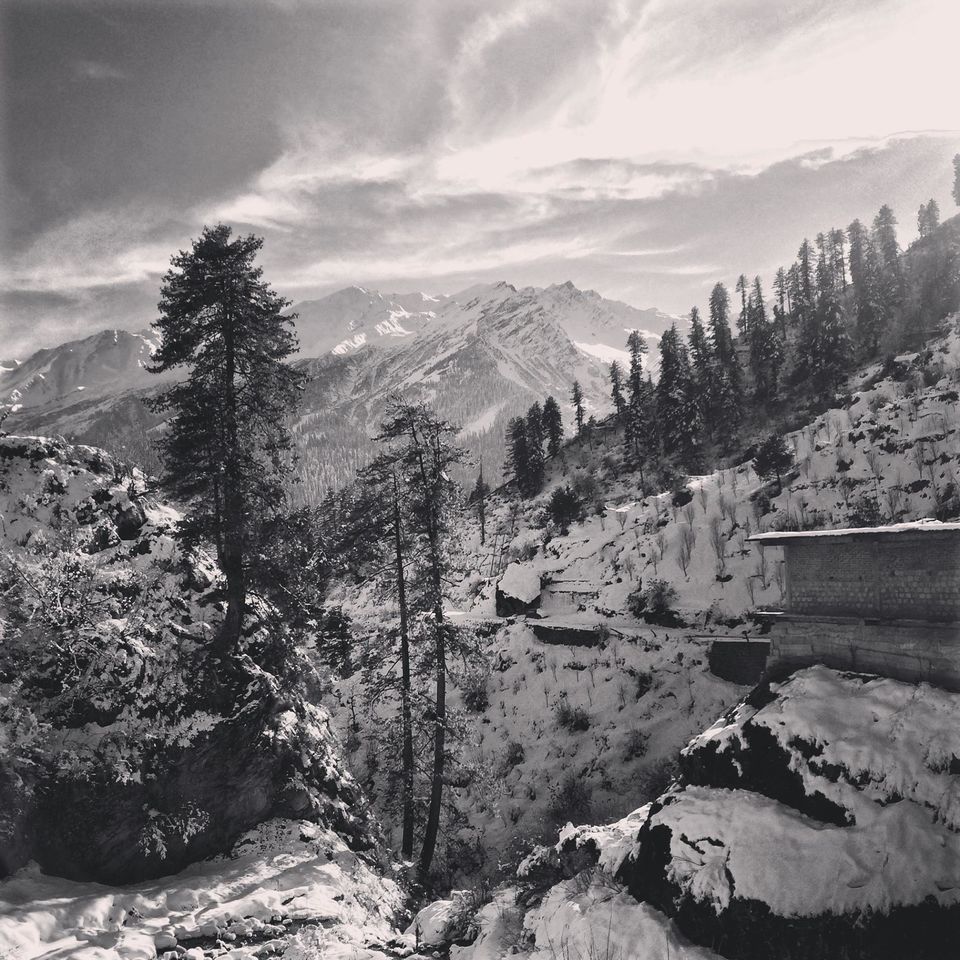 We reached Tosh and the view of the valley from there was stunning, it made our entire journey worth it. The cars which had come last night were parked there and were now covered in snow, the only non-snowy patch one could see was something which was under a shade. Cars don't go beyond Tosh, however if one is keen on some adventurous trekking, then they can trek to Kheer Ganga. A couple of hours trek gets you to a pool of hot water springs, where you can spend the day in the pool, enjoying the view. This had to be left out so we looked up for a tea stall in Tosh and spent sometime there enjoying the bright sunlight with "Maggi" and tea. While returning back to Kasol we met some locals and shared some light moments with them. One of the local was quite keen to get photographed and I obliged.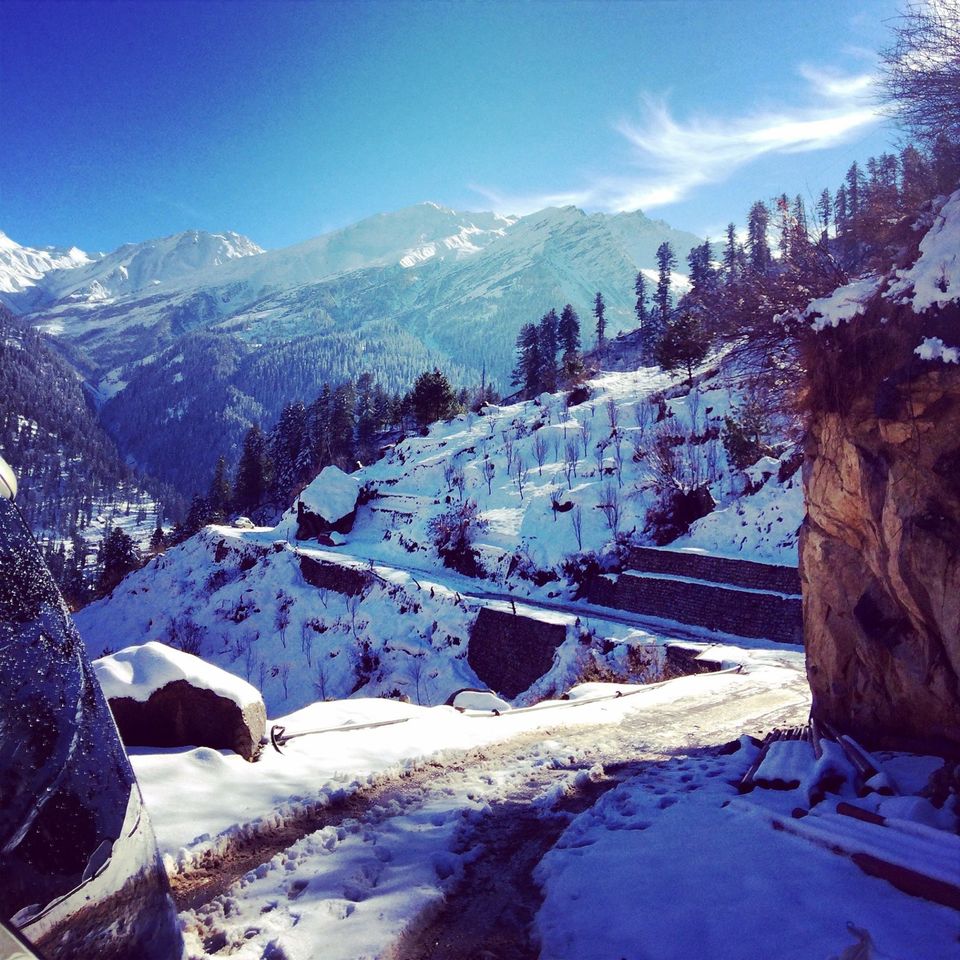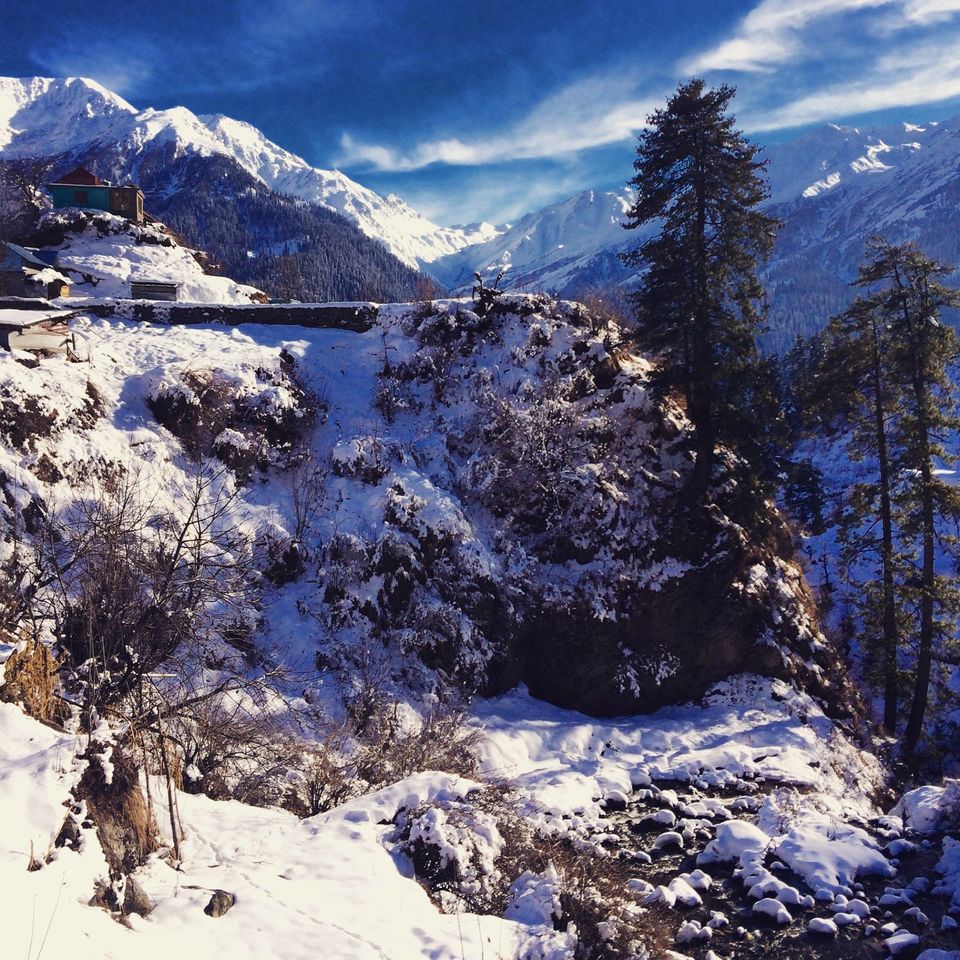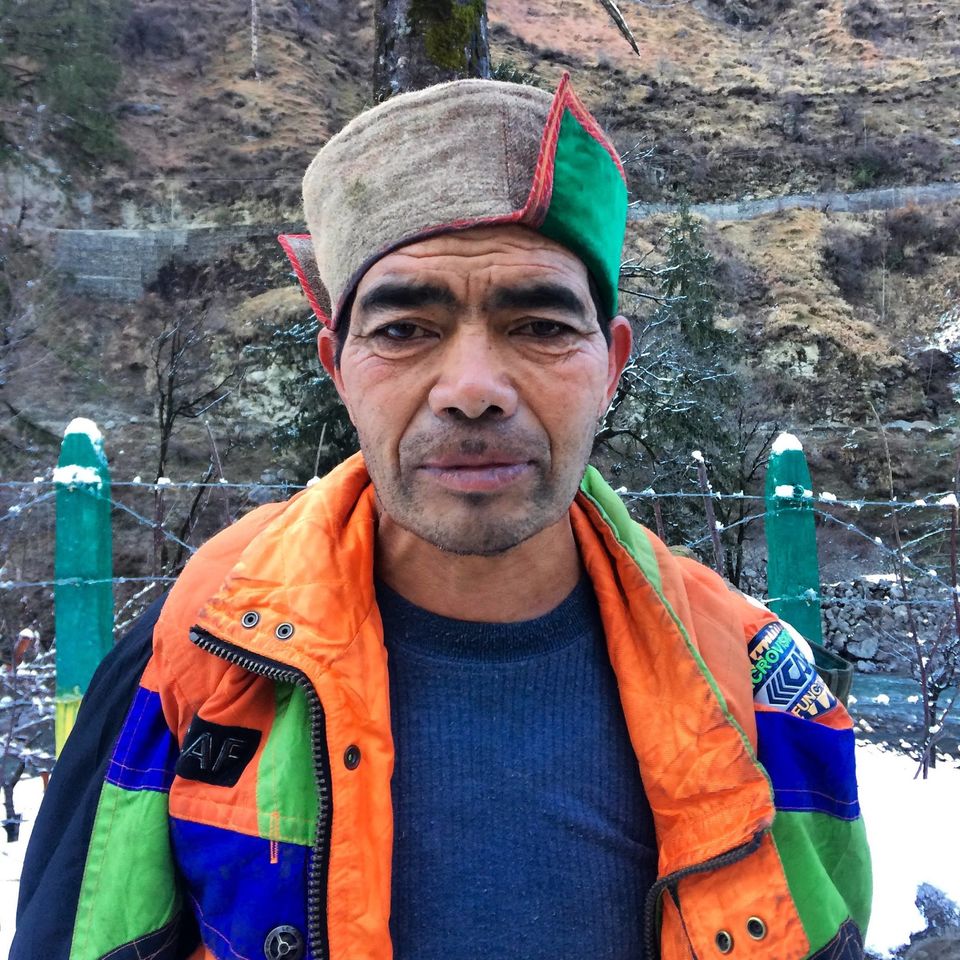 As we neared Kasol, we stopped at Manikaran Sahab which is a famous "Gurudwara" (temple) surrounded by natural hot water springs. In spite of freezing cold outside, one can enjoy hours inside the naturally made steam rooms of this temple. The water is so hot that it is used for making boiled rice which is later served as food to the visiting people. We ended our trip with blessings from here and headed back to Delhi.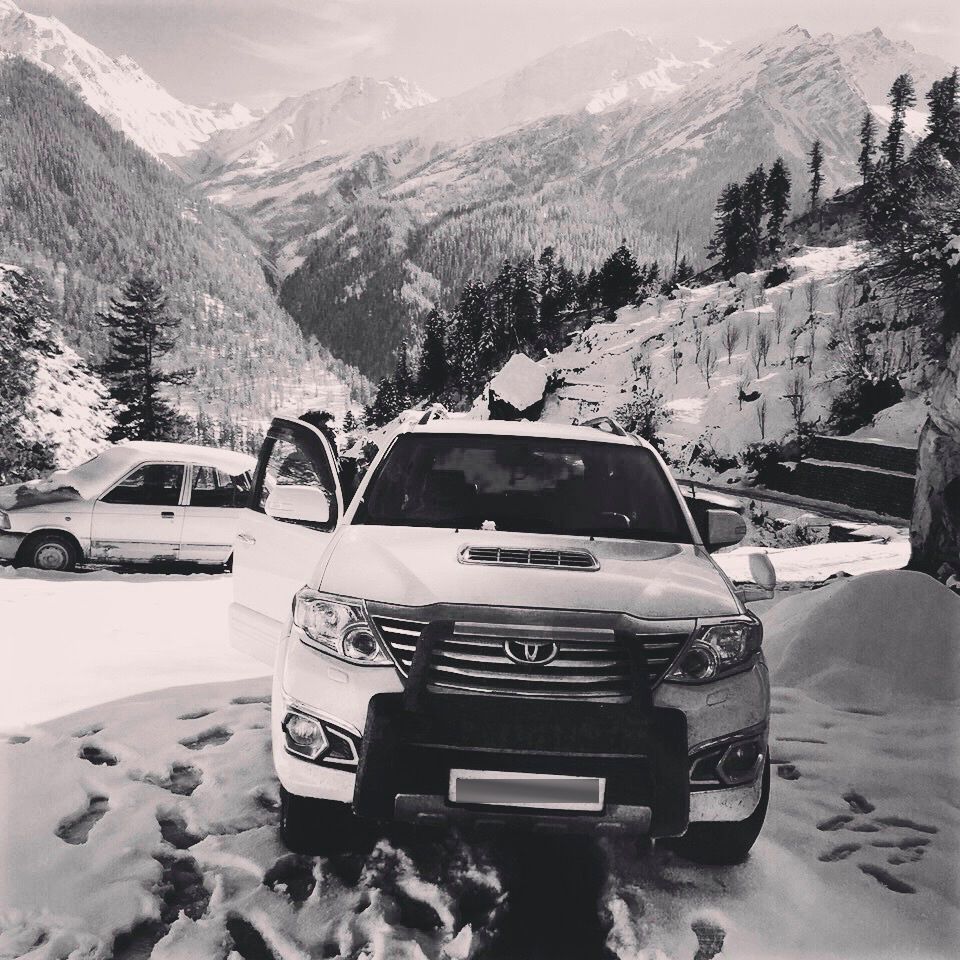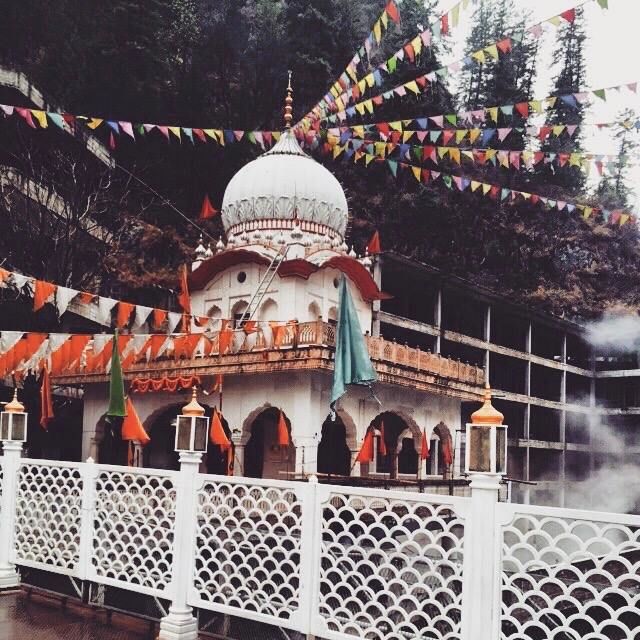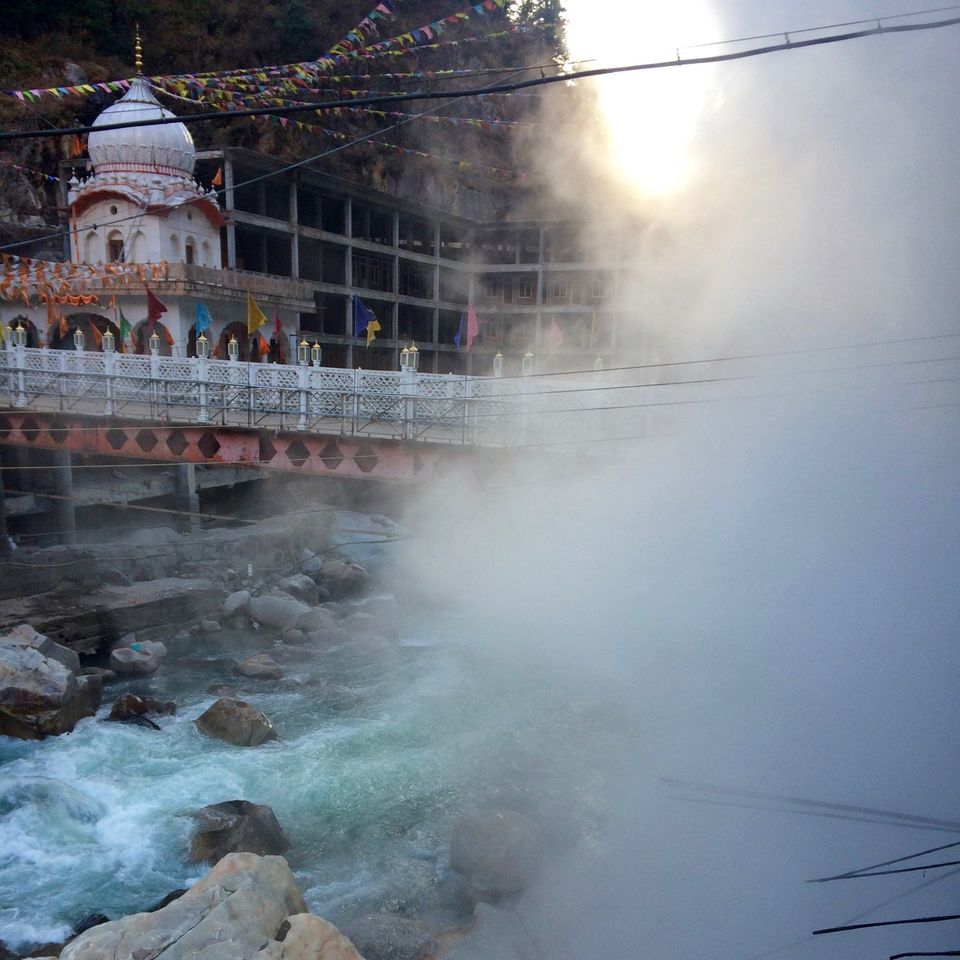 This trip was originally published on The Loony Bard