It's been a while since I wrote about my getaways although I have taken a couple of them in the last few months. Recently, a friend of mine went to Himachal on a backpacking trip without any agenda and ended up in this village Bir Billing, which is famous for paragliding for almost ten days doing random things with the villagers there and had amazing stories to share. And that was when I thought, this could be the perfect place to escape from all the work pressure that drives me insane here in Mumbai. To tell you the truth, this has been one of my budget friendly trips in a long time.
Bir is a two hour drive from Dharamshala. Since I couldn't get cheap flight ticket to Dhramshala due to India New Zealand ODI, I decided to go via Delhi as I am also not a big fan of spending hours in buses. It makes me sick. So I got a cheap return airfare to Delhi and from there I took a train to Pathankot. There are trains from Chandigarh as well but I preferred Delhi. From Pathankot, Bir was a 4 hour drive (around 145 kms) and since my train reached Pathankot in the wee hours of morning, I reached Bir at 7 am. While boarding a taxi, its important to negotiate with the driver so as to reach the best price possible and if you have people sharing with you, boom! Staying in hostels has become an integral part of my travel so even this time I stayed at Zostel Bir. It's a recently opened property and definitely one of the best.
Zostel at Bir is run by two engineers who quit their jobs to pursue their passion and love for creating an eco friendly vacation getaway. They plan to extend the idea to encourage corporates to plan meetings integrated with vacation for families in an interesting way.
The food at Zostel is delicious especially their parathas, omlettes and daal. They have a cool lounge like setup on the terrace where one could enjoy the sunset with piping coffee or tea admiring clear sky changing hues over the green mountains.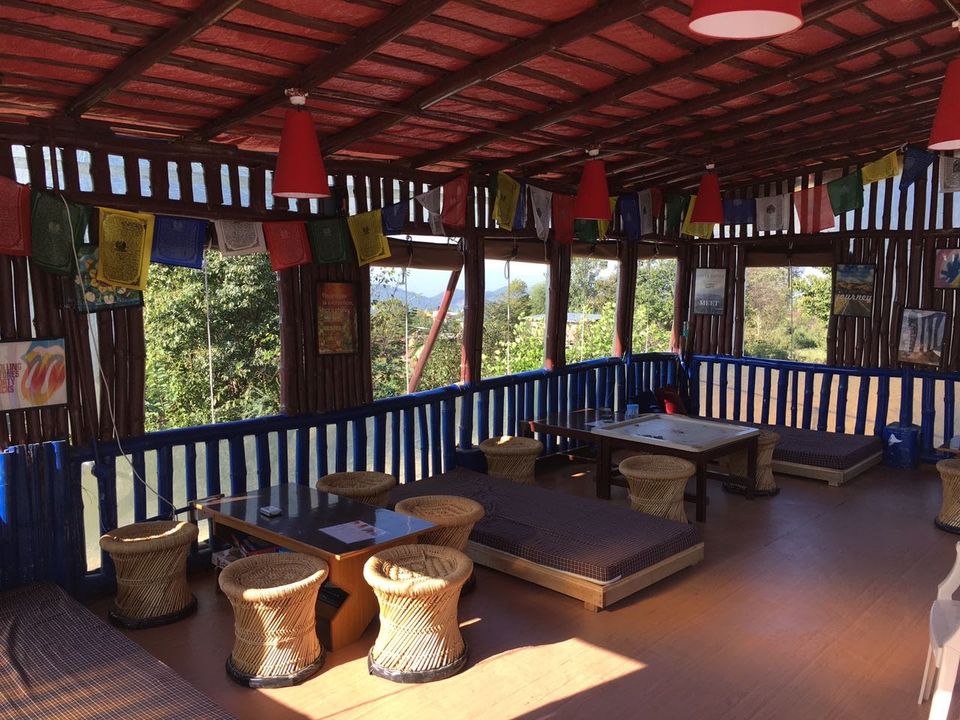 There isn't much to do post sunset in mountains. That is the time when you engage in interesting conversations with the locals, hear stories of other fellow travellers, enjoy some drinks with strangers before retiring in the comfortable dorm beds at the hostel. The hostel is reasonably priced, boasts good cleanliness and hygiene.
Next day, I rented a bicycle and rode uphill to a monastery. It was physically exhausting as the route was narrow and full of curves. There were times when the incline was so steep that I couldn't peddle after a point and used to start sliding down, so I had to get down and walk. Once I reached the monastery, the feeling of achievement was thrilling and the place was grand so to speak. It is one of the biggest training institutes for monks in Asia and quite heartening to see them pray and share a glimpse of their routine with strangers.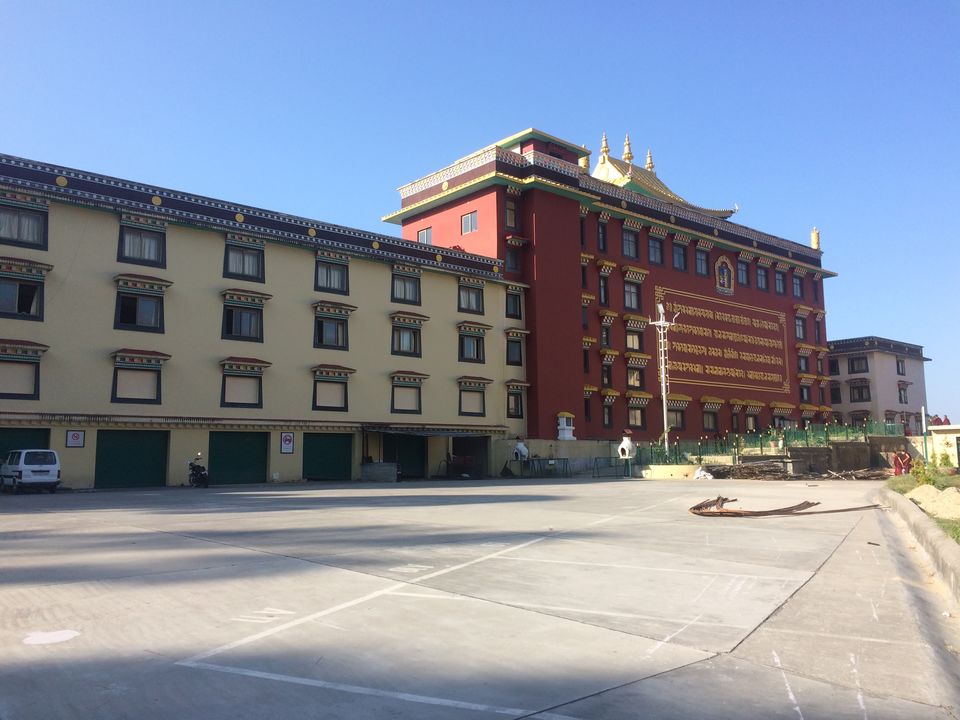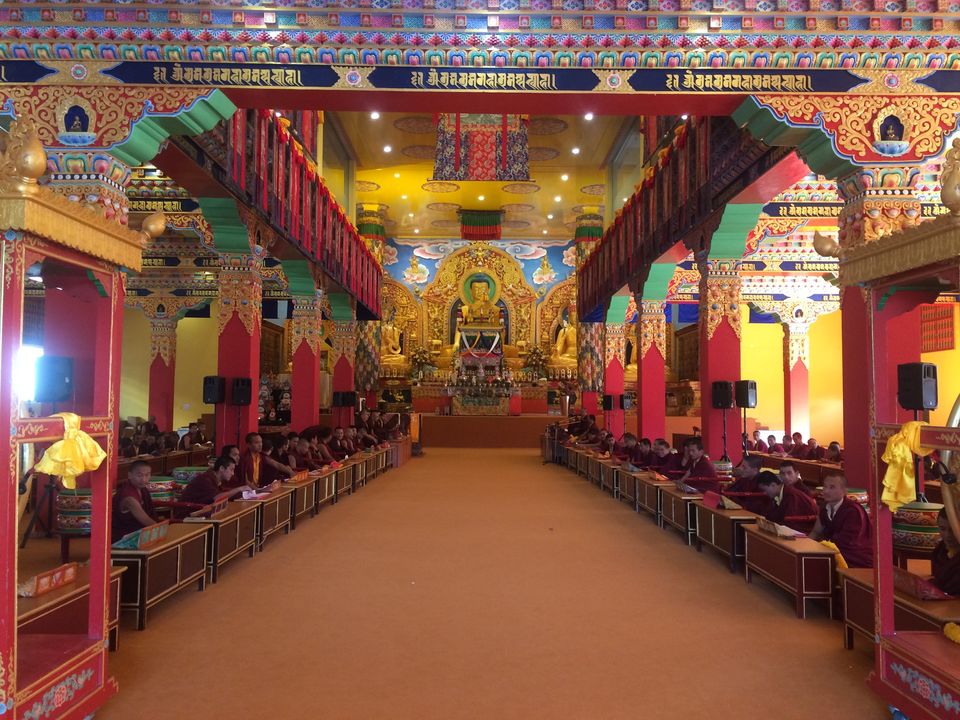 After Bir, I descended down to Mcleodganj. Although in hindsight, I wish I could've stayed at Bir a little longer as you start gelling in the vibe of the place only after two-three days and by the time I had started enjoying the calmness around me, it was time to leave. Mcleodganj was a sudden plan as I was joining a few friends there but I know I will be back to Bir soon. The only cafe I went to in Bir was Silver Lining cafe and fortunately I was their first customer. The guy there makes amazing cafe mocha. Make sure you guys try it out when you're there.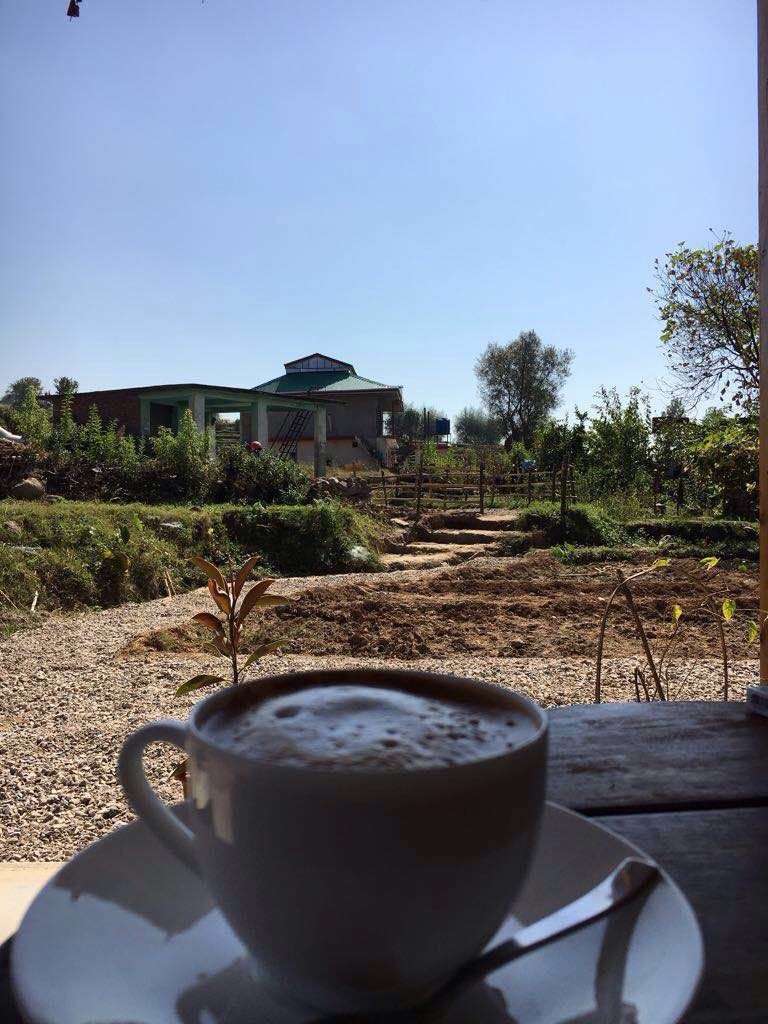 Will share the cafes you can visit in Mcleodganj in the next article when you are there.