Tring Tring ... Tring tring...
"Hello" I picked up the phone."
"Hi, bhaiya (big brother), Sharad this side"
"Hi Sharad, what's up" I asked
"All fine bhaiya, I wanted to tell you that my leaves are sanctioned and I have 10 days holidays, what you say, can we go to some mountains trip" Sharad told me.
This was the first time when someone asking me indirectly to pack your bag and let's go, You have 2 hrs. All this came to my mind that time.
I asked him to give me 15 minutes and let me see where we can go. As soon as put down the phone, I opened my laptop and started scrolling on internet, where to go, where is the nearest destination, where I also can relax for these 10 days. Damn - I am good now in searching places. I called sharad and told about the locations. The trip was made for just 3 places Shimla - Kalpa and Chitkool. Kalpa and chitkool can be counted in remote places. I also told him to meet me at Akshardham metro station in 3 hours. I am getting out of home in 10 minutes. I live near Agra and he's in Delhi.
Phew..and that's how this trip was started.
I reached at metro station in time and Sharad was standing there. We had little gossips of here and there and finally jumped on the highway towards Shimla.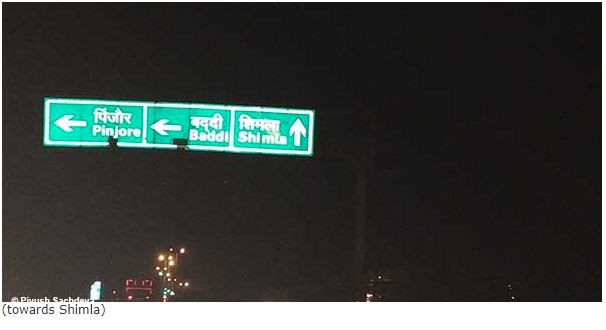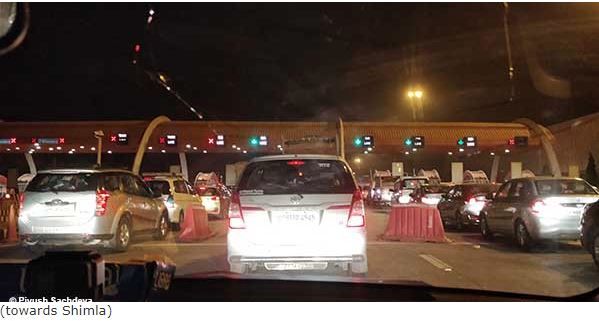 On the way, I re-confirmed the plan with Sharad but this time Sharad was having something different in his mind. I guess he also scrolled bit of internet in those 3 hours. He asked me if we can go to Spiti Valley.
That was kind of shocking. Spiti valley on this Honda city. No, Never, No... No way. I was holding Spiti valley program from past 1 year just because this car is not capable of going to such roads. Especially when I had already seen so many youtube videos showing the roads of Spiti. At first I said big No. But then, after thinking a little and he keep on pushing me, I got ready. And now that fits to my travel journeys... Whatever you do... no plans will get executed according to you.
I had driven this car in Ladakh so I thought, then let it be. Let see what is written.
I drove the car whole night just to reach Shimla which was going to be our first destination. Shimla is roughly 550 km from Agra and it took around 11-12 hours time. In morning we reached Shimla around 7.30 am.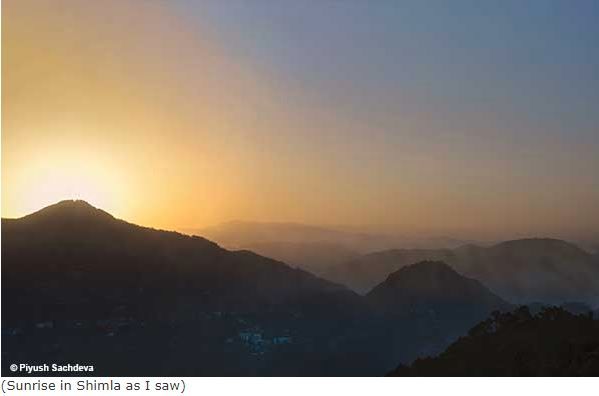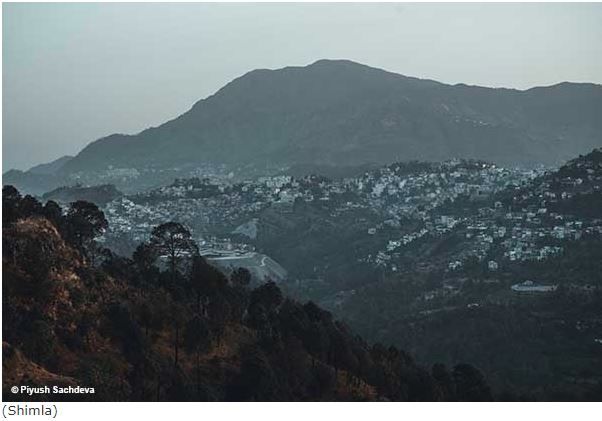 I must say it is so congested city. So much traffic but traffic police doing their good job. So the first impression Shimla given to me was not so good. I was so tired and wanted just a bed to sleep. Somehow, we got a hotel and after breakfast we dozed off.
In evening, we went to see The ridge. I guess, I was wrong earlier, Shimla is beautiful, bustling with life.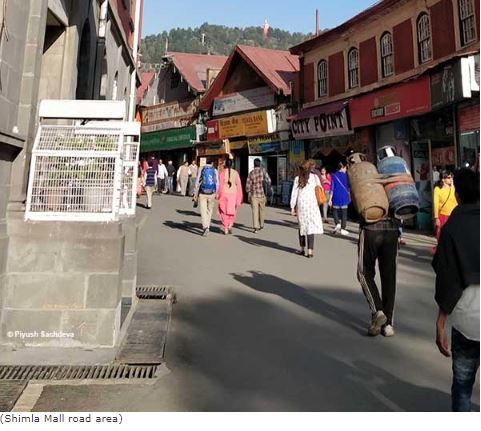 Shimla is the capital of Himachal pradesh and also called as Simla. For 75 years, it remained the summer capital of India when Britishers used to rule British India. Even after Independence, it remains an important center for many government meetings which also include famous Simla agreement of 1972 between India and Pakistan.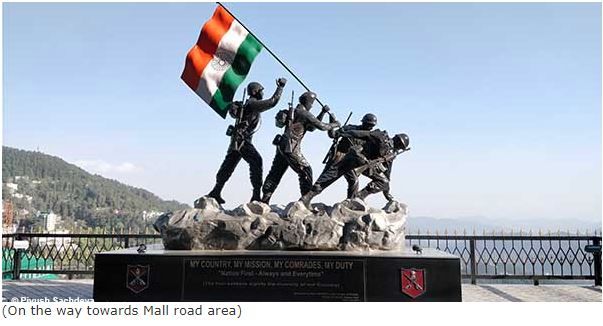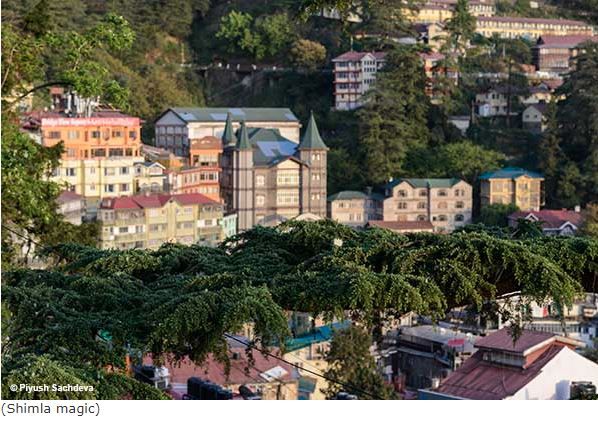 We had a long walk till The Ridge. The ridge road is along with the Mall road. Christ church was also there. All these places (including viceroy lodge) basically make it city center. The first thing you will notice here was our Indian Flag. It given me goose bumps. Loved to see it.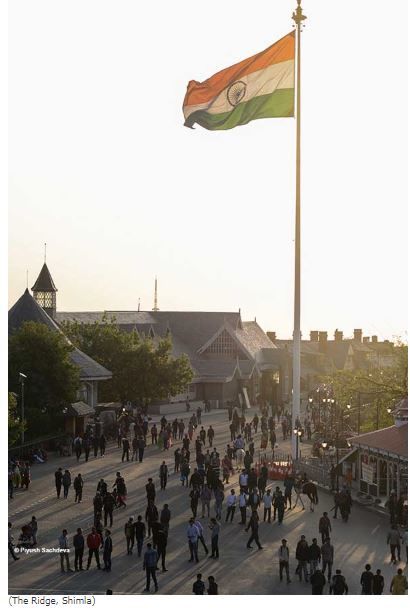 The Ridge is a large open place where all kind festival (especially summer festival which held in late April or first week of may) happen. Its basically a public function place. When we reached, summer festival preparations were going on. An interesting fact that I got to know there was that beneath the Ridge road, there placed water tanks which were built in 1880s and can store up-to 1 million gallons of water which is where water is supplied to whole Shimla then and even now.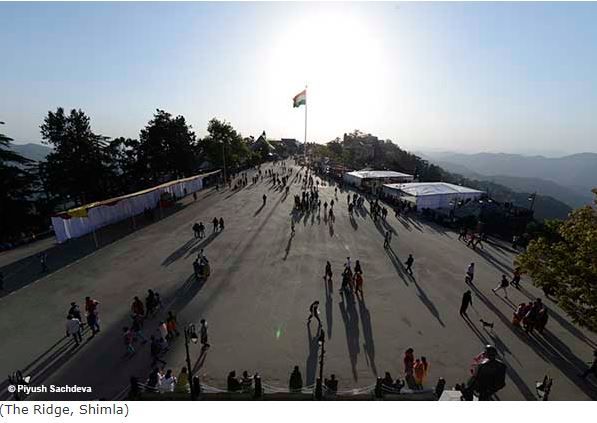 After passing some time at the ridge, we went to Jakoo Temple. We did not took rope way, as it was taking much time so we opted for taxi, which took us there in 10 minutes and we were able to see sunset from this place.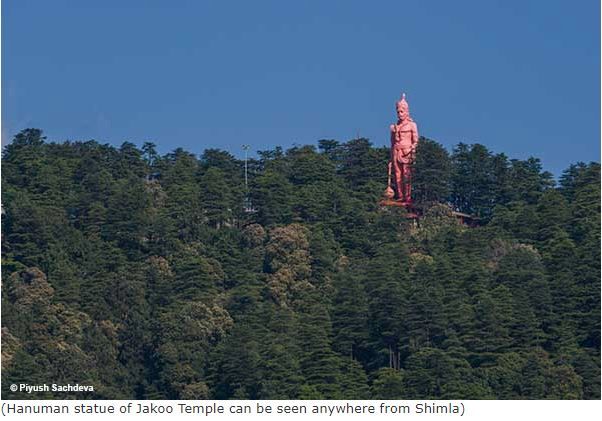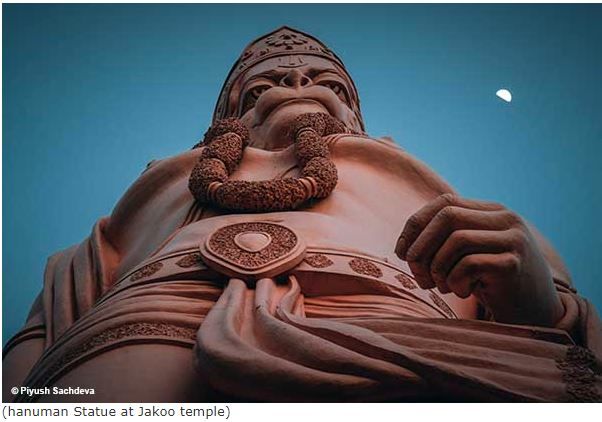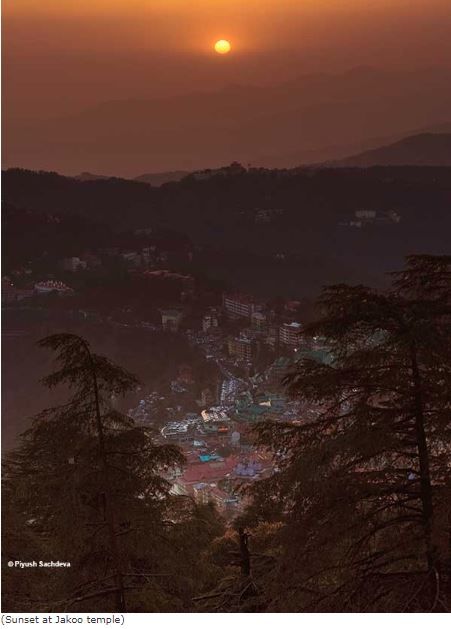 Jakoo temple have a history from Epic Ramayan. It is basically a Lord Hanuman temple. A giant statue of him is there and it can be seen from anywhere in Shimla. Monkeys are the biggest threats here. Please go there with empty pockets and empty hand, they can literally steal from you from your pockets and they are many. They can be hostile, can bite you if you resist. So just be careful.
Just like day, night is equally beautiful at Shimla. Have a walk at Mall road, there are many cafes and bar and shops. Or sit at The ridge. You will feel relaxed and energized.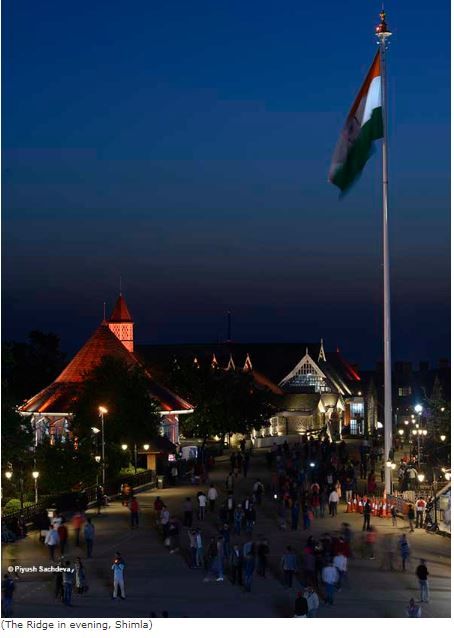 Try the choco pan here at paan paradise, you gonna love it.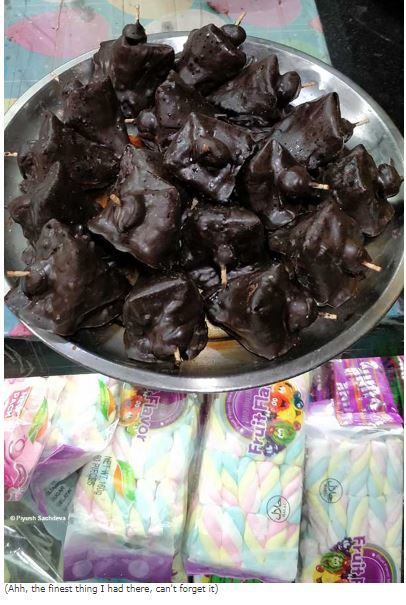 Since Spiti valley was our new priority, so we did not stopped at Shimla for next day and I missed my dream travel in Toy train for which I made Shimla program actually. Anyway it was a long run now. Our next destination was Kalpa. Check for next blog for the same.
Points to note
How to reach shimla
1.) By Air - Jubbarhatti is the airport at Shimla. Situated at a distance of 23 kilometers from the city, there are daily flights from Delhi and Kullu.
2.) By Train - The best way to travel to Shimla is by train. The trains run on the track connecting Shimla to Kalka.
3.) By Road - Govt. or Private buses are available from Delhi. One can also take taxi from Delhi.
Places to see in Shimla
a) The Ridge
b) The mall road,
c) Jakoo temple
d) Christ church
e) Viceroy lodge
f) Kufri (in winters I will suggest)
Best way to see Shimla
The city center is not big. Walking is the best option to see it. For Kufri take taxi as it is some 20km from main city.
Best time to visit
All the year round. May-June are the peak season though.
Please protect mountains and hill area. Do not litter here and there.
If you need any further information, you can contact me anytime at my insta or fb account.