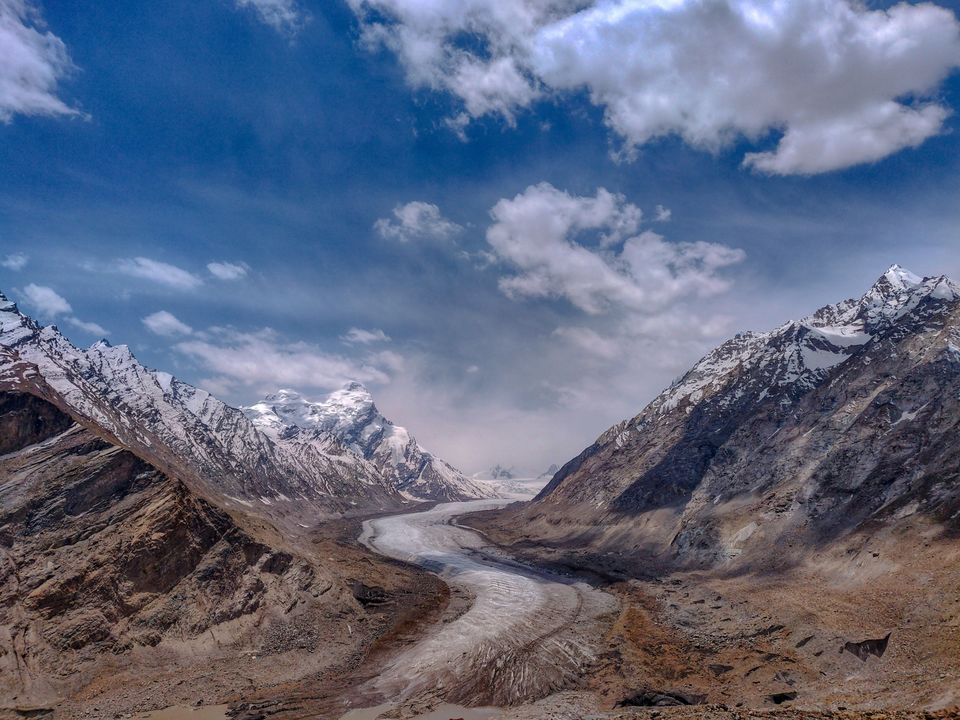 LADHAK known as bikers Paradise. Like every biker even we always wanted to explore the places around ladhak in our own bike. It was 2018 when we took up planning seriously. Planning is not easy job when we are going out on adventure touring across different states for weeks. We have been doing rides in South India however this was our first venture in North India. We can cover Ladhak tour in a 7 days or in 15 days. It always depends on route we choose, how are we travelling by Air or roadways. Also not every route over roadways will be open through out the year. It's open only for 5-6 months in a year. Our plan was to ride to Leh through Srinagar path and desecnd throught Himachal.
Circuit is as shown below
Bangalore - Delhi - Pathankot - Srinagar - Kargil - Rangdum - Kargil Leh - Nubra valley - Leh - Sarchu/Keylong - Manali - Chandigarh - Delhi - Bangalore
From Bangalore to Delhi we wanted to ride by bike, however this will take atleast 3 days. It adds up 3 more extra days to circuit plan and it's a challenge to get 20 days leaves if you are working in IT companies. We some how managed to get 16 days leaves and we have plan accordingly .
This circuit takes atleast 14 - 16 days. It's always suggested to keep 1 - 2 days buffer. Due to weather conditions and natural calamities our plan might have to be changed .
Bike tour was in mid of June 2018. We started planning atleast 20 days prior to tour. We were 3 guys. We split responsibilities . Myself with tour planning which includes route plan and accomodation. Muthu as navigator and to take care of bike overall technical issues. Nikhil took care of logistics which includes shipping our bikes and luggages.
Once we have circuit planned, we need to ensure we download the offline maps on day to day route plan basis. We also had hard copy of route map which helps in briefing everyone before riding it also comes in handy if we don't have GPS
Bikes were serviced to ensure no issues at higher altitudes. Two week prior to travel we started shopping winter wear clothes( thermals, gloves, jackets, balaclavas, skull caps) which is must if we are traveling high altitude places as temp tends to drops below zero.
Followed by this we ensure we have all required tools and spares for bikes. We packed clothes , tools and shipped in Indian railways 3 days before tour. While Shipping through railways it's better we stay back while packing bike, loading and unloading bike from trains to ensure everything goes smoother.
Day 1
Bengaluru to Delhi by flight
Our flight departure time was 6:30am. We were suppose to reach airport by 5am to ensure smooth process. I still remember it was sleepless night due to excitement and we hardly slept for 1hr, though we manage to get 1hr sleep in flight. We landed in Delhi around 10am. Took taxi from airport to railway station to collect our bikes. Our arrival time and train arrival time was in sync. Formalities at railway station will take 60-90 minutes in an average which includes 3 phases sign from platform inspector, station inspector and one more office at exit gate. We met 3 guys from Bangalore who were also riding towards Ladhak, we both shared our trip plans wished each other. Booked room near by to Karol Bagh. Visited Karol Bagh for few more bike accessories , tools in the evening.
Delhi to Pathankot
Distance 495km , 8h 30m
Started our ride in the morning around 9am from India gate. Decent highway roads till Pathankot.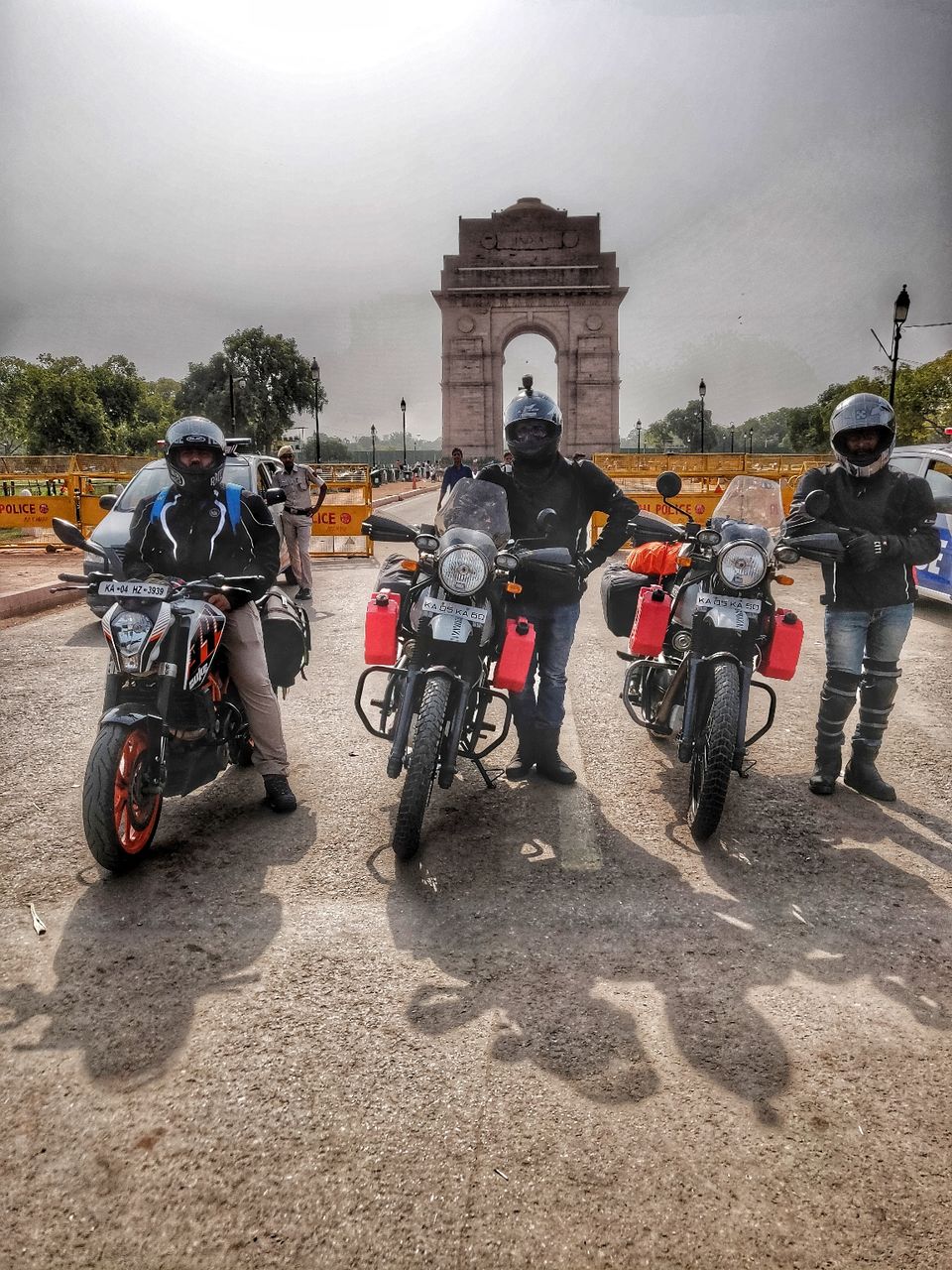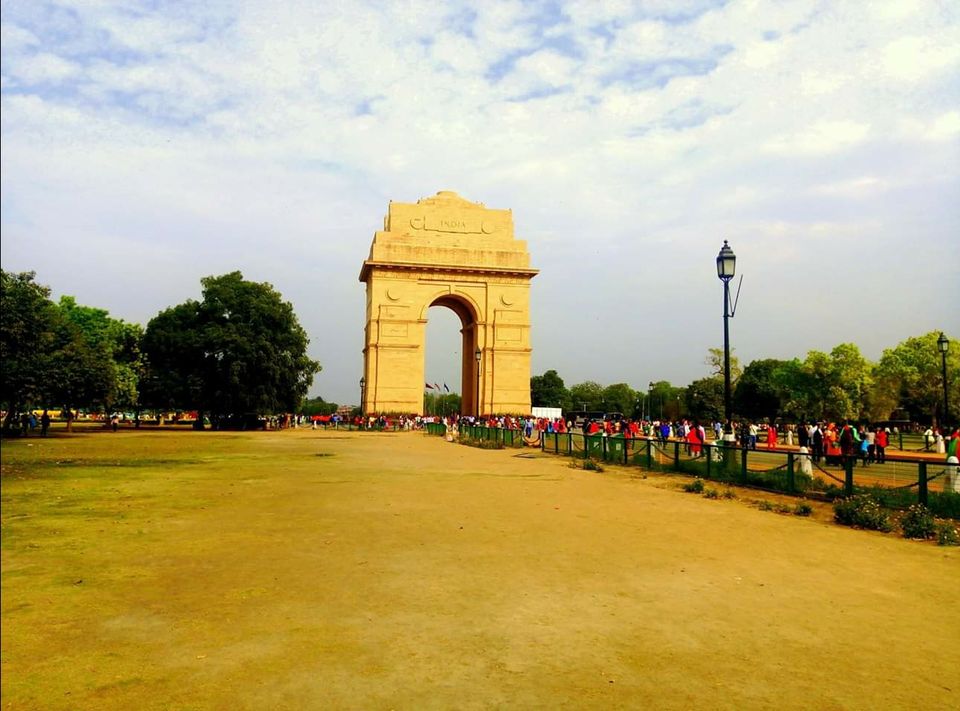 One the way to Pathankot we also came across the temple - Pahadiwali bawani mata mandir. Sunset view from here was amazing . We managed to reach Pathankot town around 6:30pm.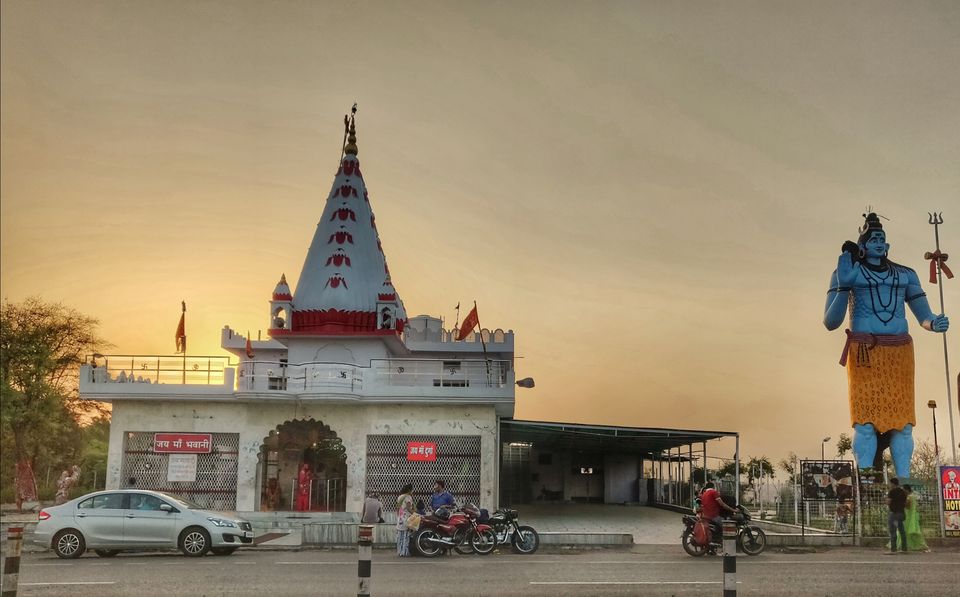 Lot of hotel options available through OYO , MMT. We booked one ( CAPRI HOTEL ) through OYO which even had bar attached. A beer to chill after long ride and end the day.
Pathankot to Srinagar
Distance 333km , 10h 30m
We started around 8am in the morning. Surprisingly we met the same Bangalore guys again near dhaba had breakfast meet. Roti dhal makhani and butter served in dhaba was delicious.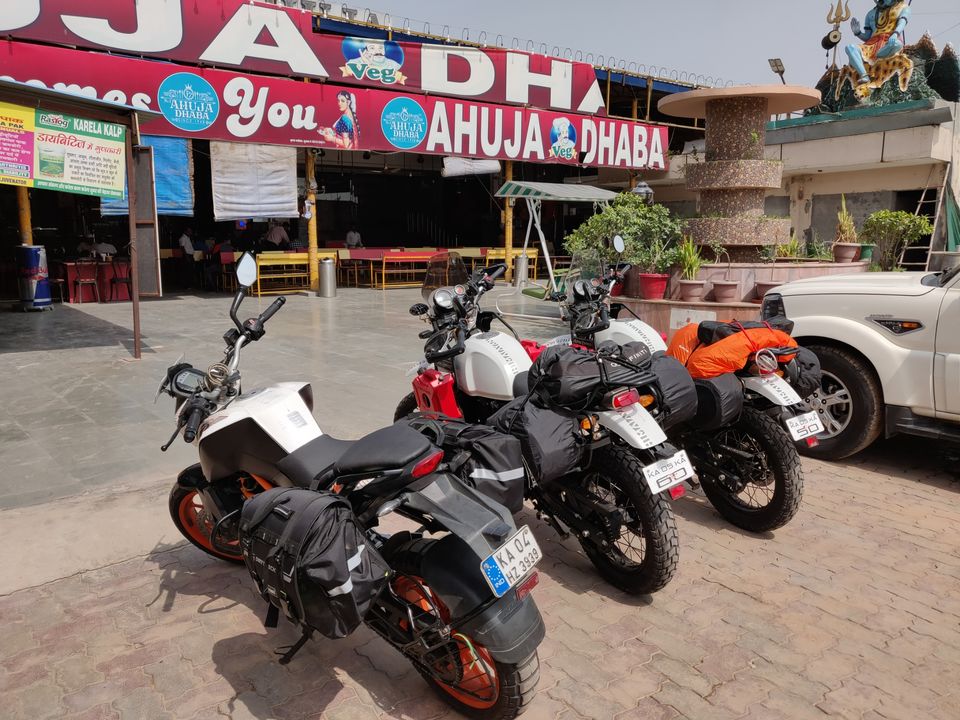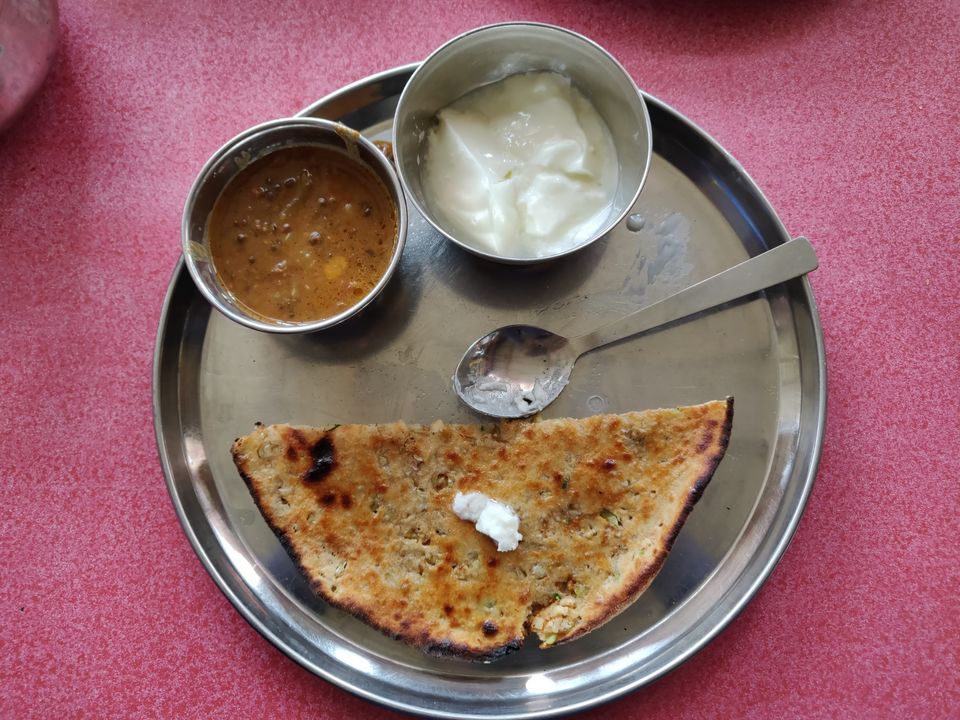 Riding for some distance we came across landscape which reminds of roads in Texas.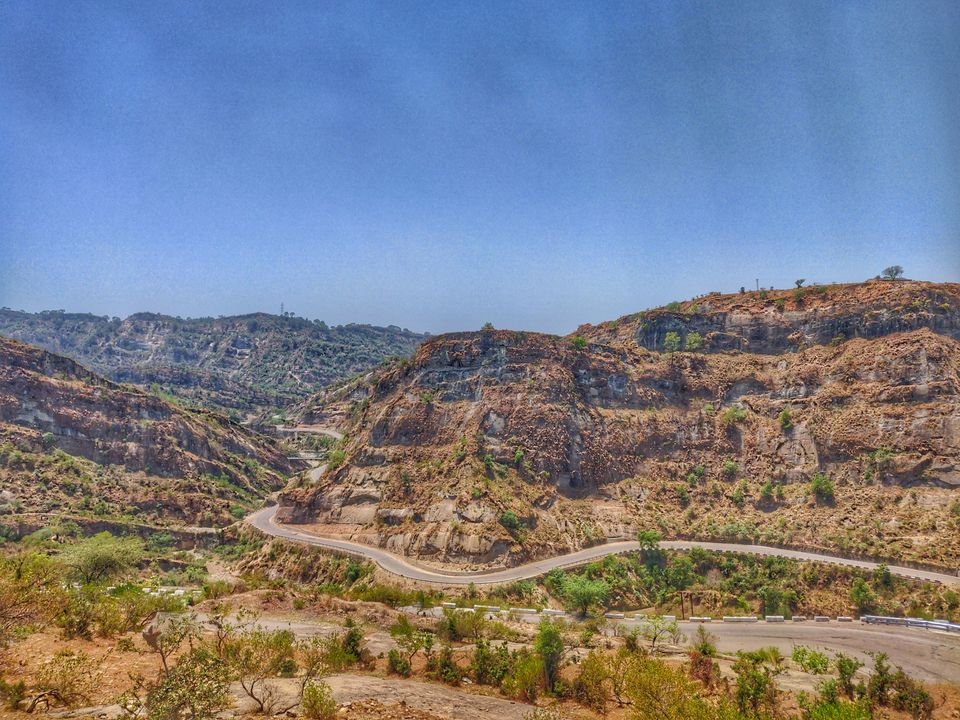 Covering halfway we entered India's longest tunnel - Chinani nashri tunnel. Riding experience was awesome.
Riding through Ramban valley consumed more time as the roads were under maintainance due to landslides. However the views around Ramban valley was amazing.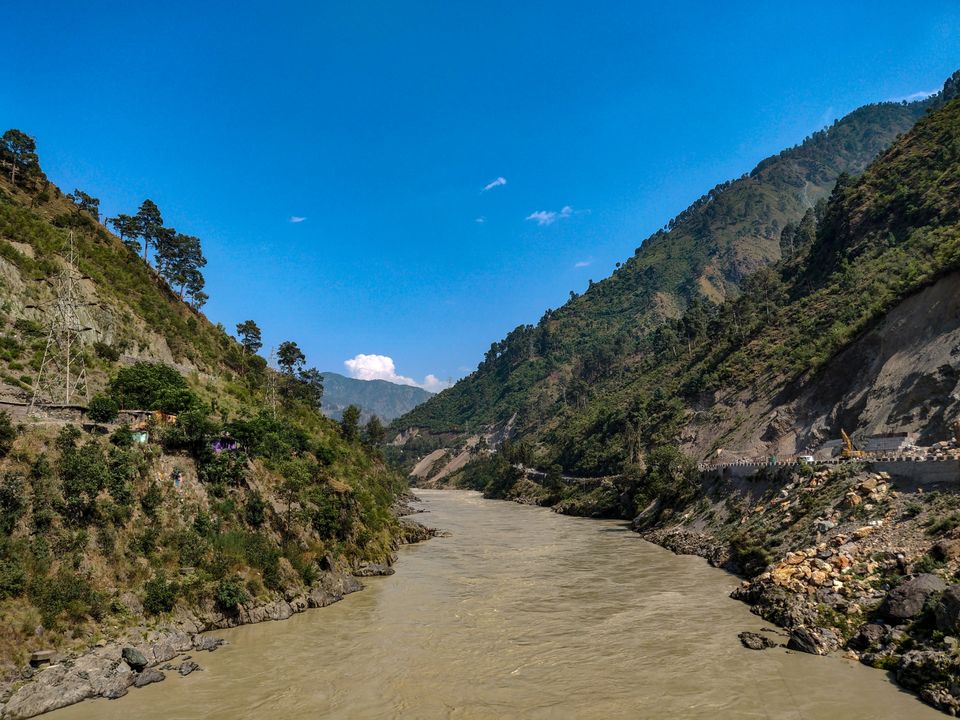 Entering the Banihal town came across famous Jawahar tunnel. Landscapes in and around Banihal is awesome. Temperature dropped the moment we entered Banihal. Stopped by for tea break.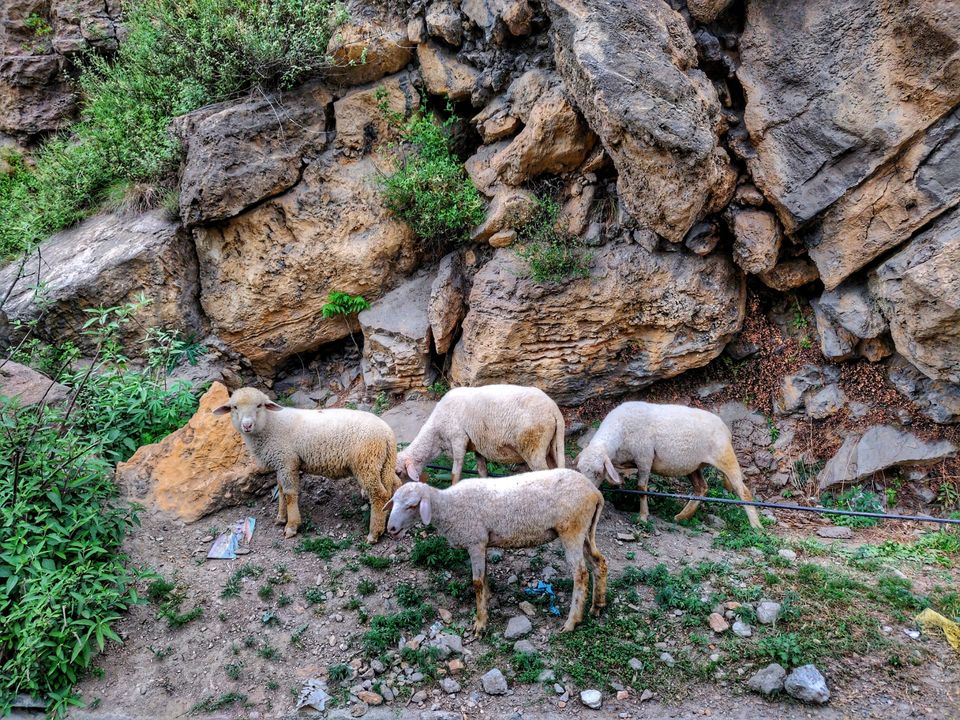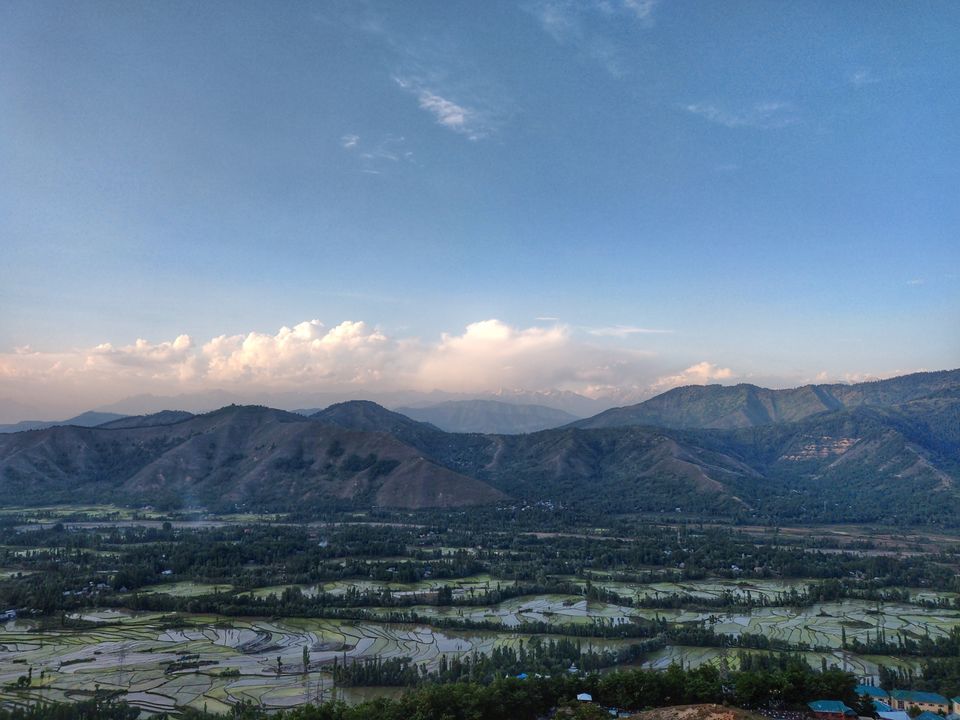 Once we crossed Banihal and entered Srinagar highway it was already 7:50 pm and we were surprised to see still some sunlight left as we never came across late sunsets.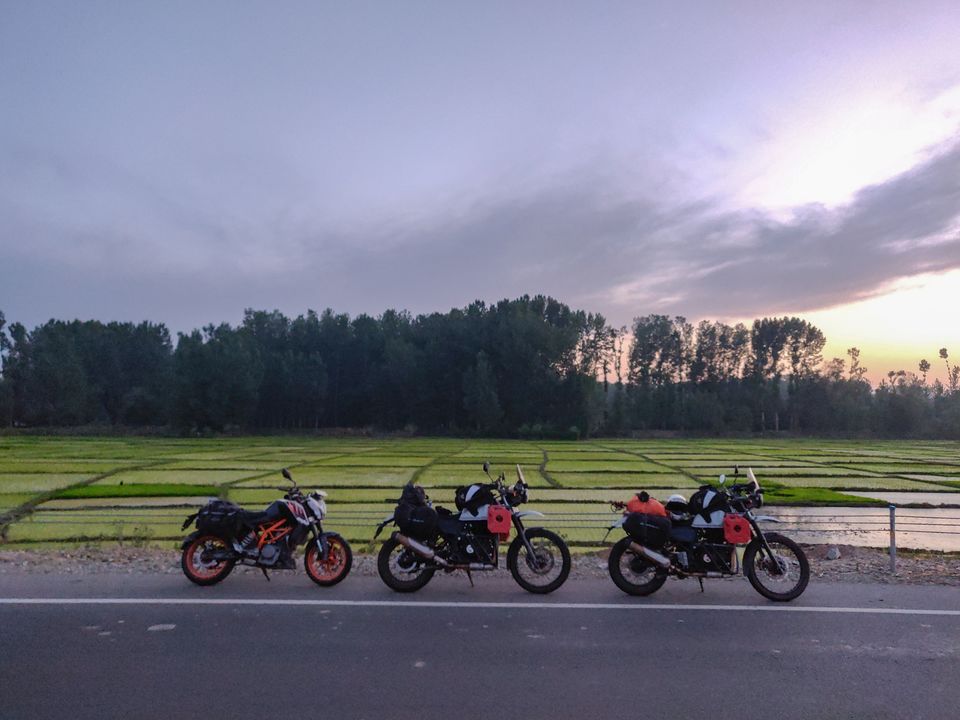 Entered Srinagar city around 9pm. Met few locals with help of them we were able to get hotels in and around shalimur garden. Hospitality was good.
Hotel details :
Shafaaf plaza
Contact no. +91 9419015072 , 9086485003
Srinagar to Kargil
201km , 6 hrs
Places to visit - Dal lake, sonmarg, zozila pass , zero point , Kargil war memorial.
Day 4 road is going to be thrilling as we towards kargil via zozila pass. Started from hotel around 7:30 towards Dhal lke We couldn't go shikaara(boat ride) as we where too early to take rides One must try shikaara dhal lake try visiting vegetables markets through shikaara ride , if you have enough time in Srinagar city.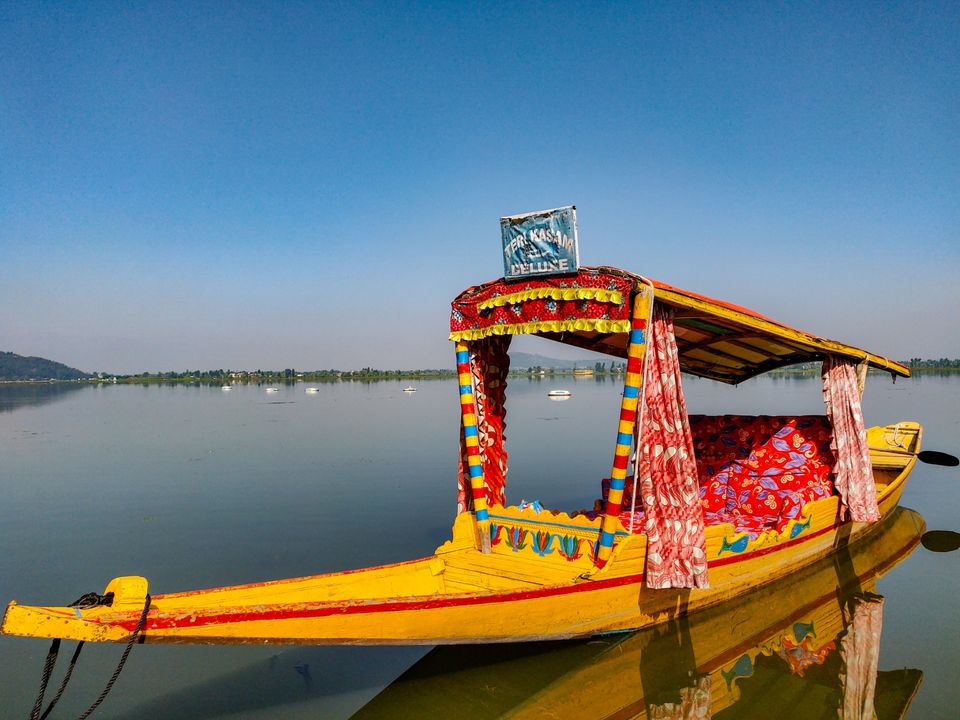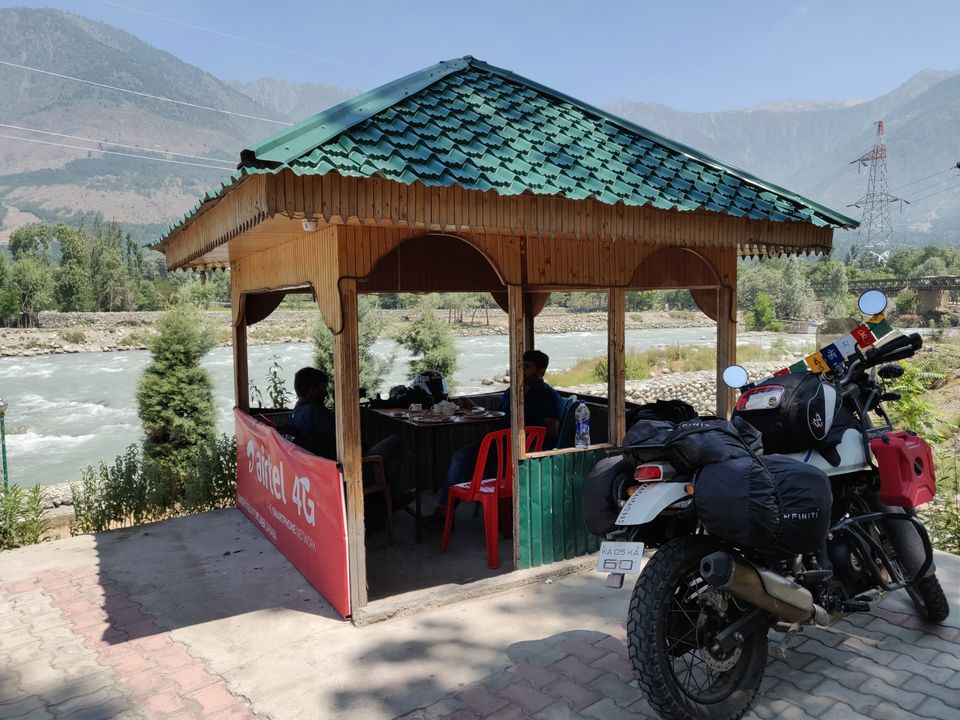 We had our breakfast outside the city at Sindh view Punjabi dhaba. Started our journey towards Sonmarg. Looking at the views only thing comes into my mind why we travel outside India for vacation why not visit J&K when we have everything here. Stay options are there at Sonmarg as well. The trek options available, local guide can take us to glacier and Bajrangi baijan shooting spots.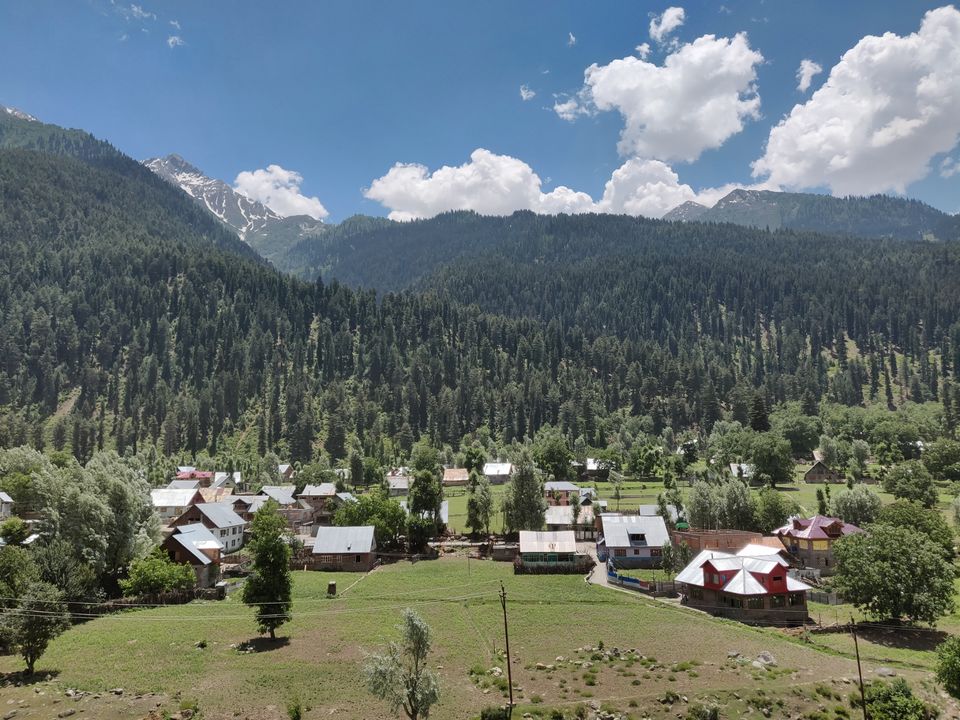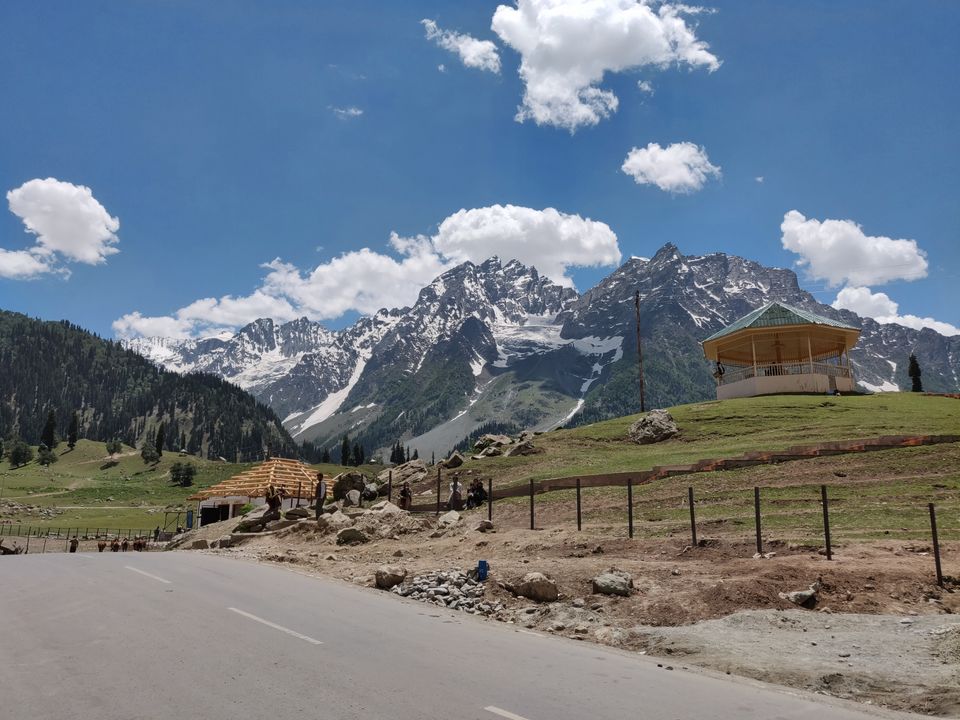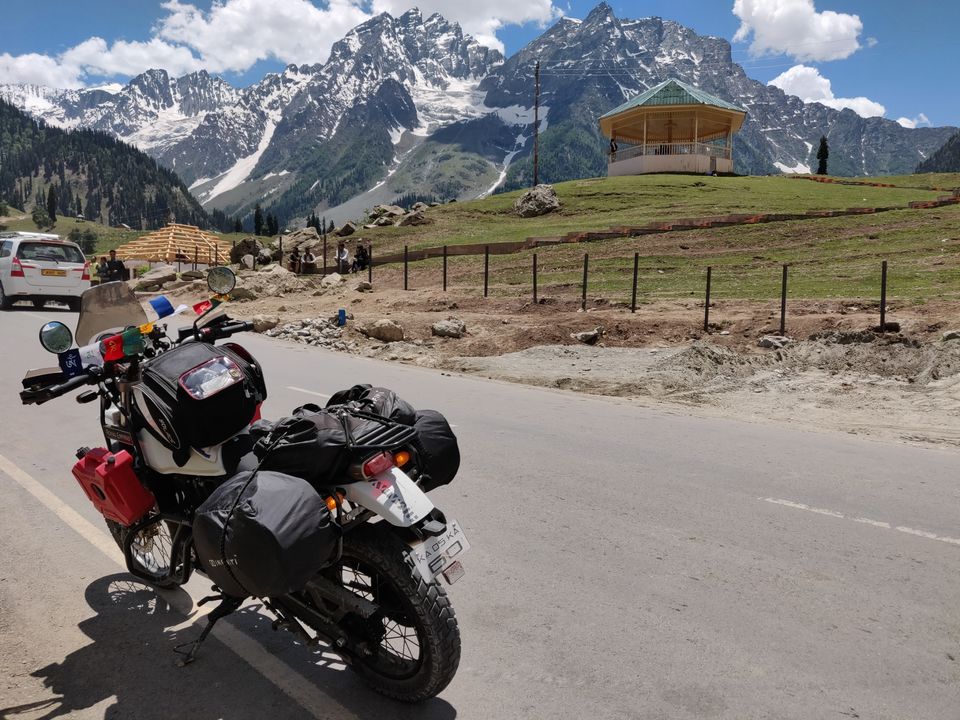 Passing Sonmarg the first pass we come across is zozila pass at an altitude of 11,575 ft. Need to be care full while riding here, landslides or common and slow moving traffic at times. Roads were small earlier however it being widen recently, thanks to BRO.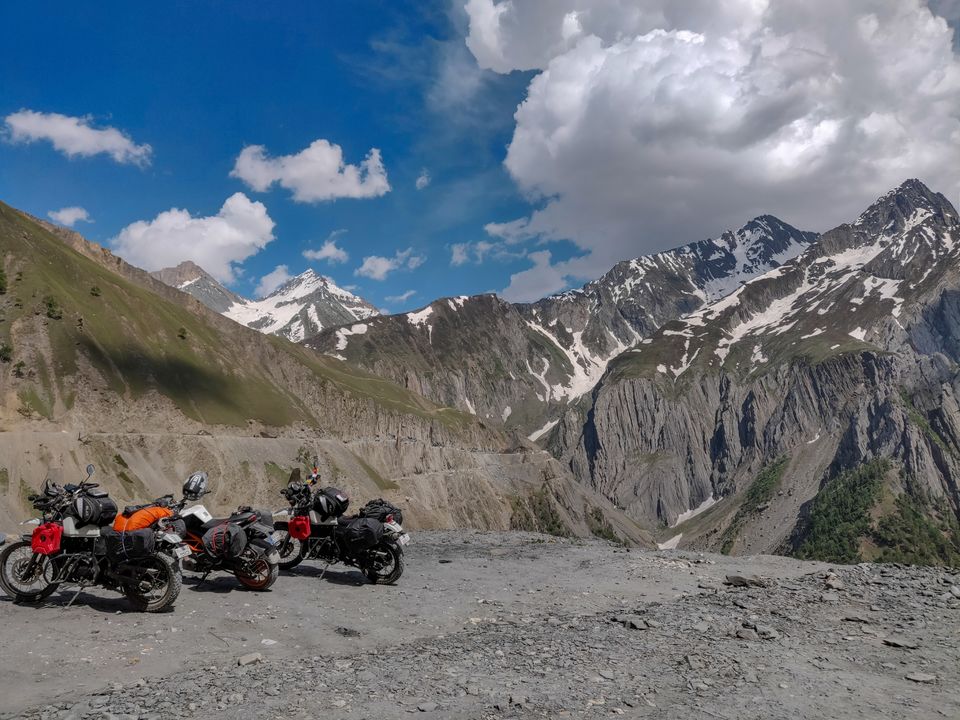 Post descending zozila pass we came across zero point . Where temperature drops to 0 degree or even below at times. Place for snow games. Though we didnt participate in snow games, we stopped for tea break. Had locals special "kashmiri tandoori roti" with hot chai.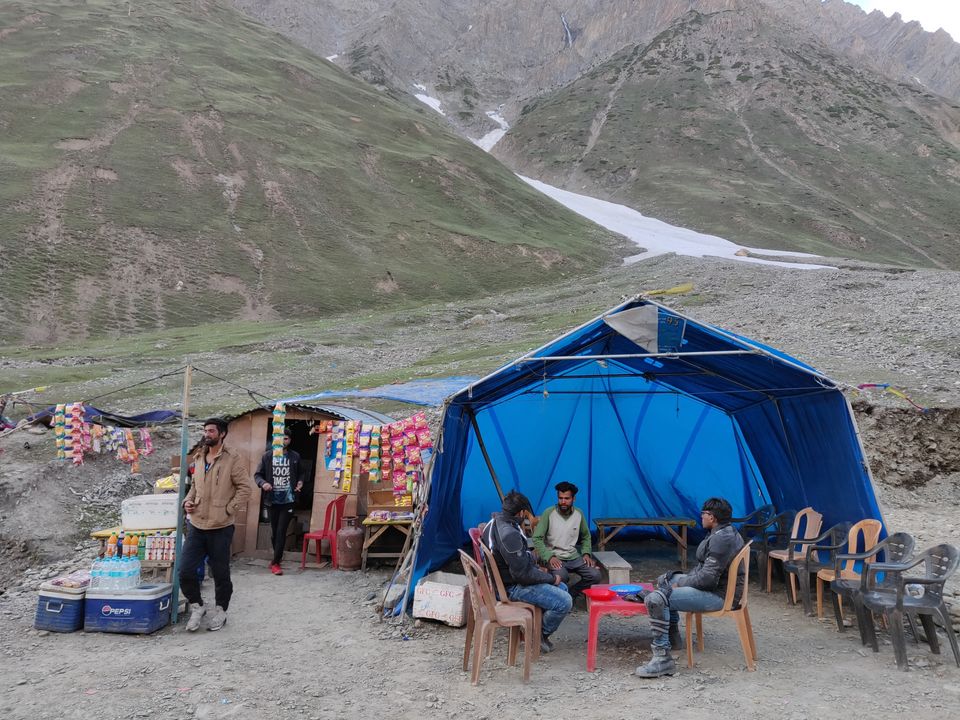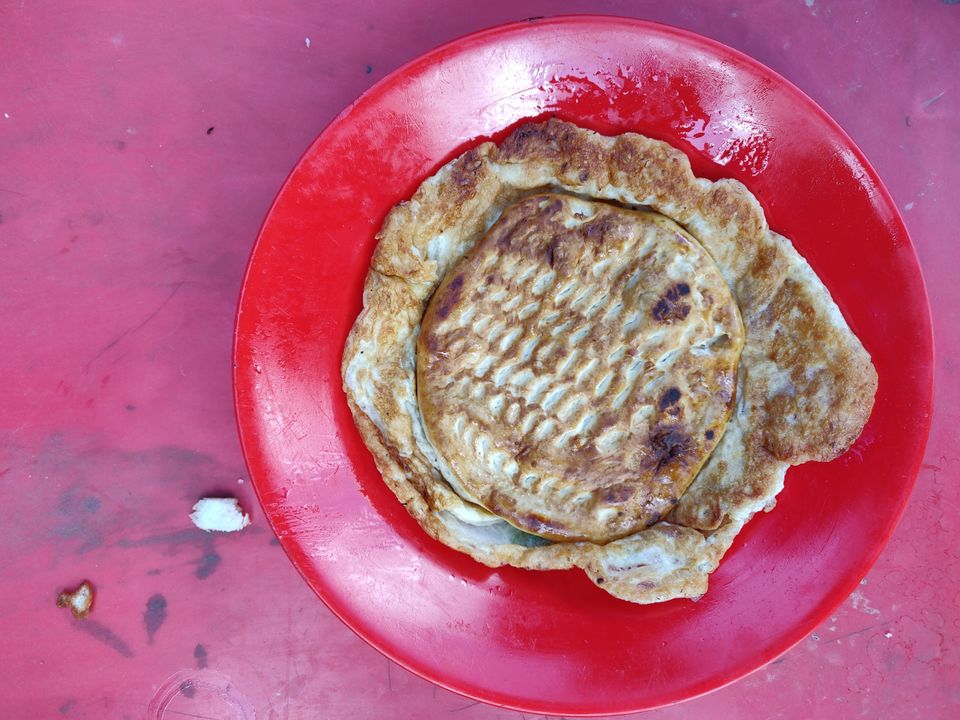 Leaving zero point we rode towards Kargil war memorial in Dras. A must visit place for everyone. Luckily we reached here before 5. Had chance to go through theatre session about kargil war. Once session ended had tea and snacks in military canteen and left the place towards kargil town. One need atleast 90-120min to go through each and everything at Kargil war memorial.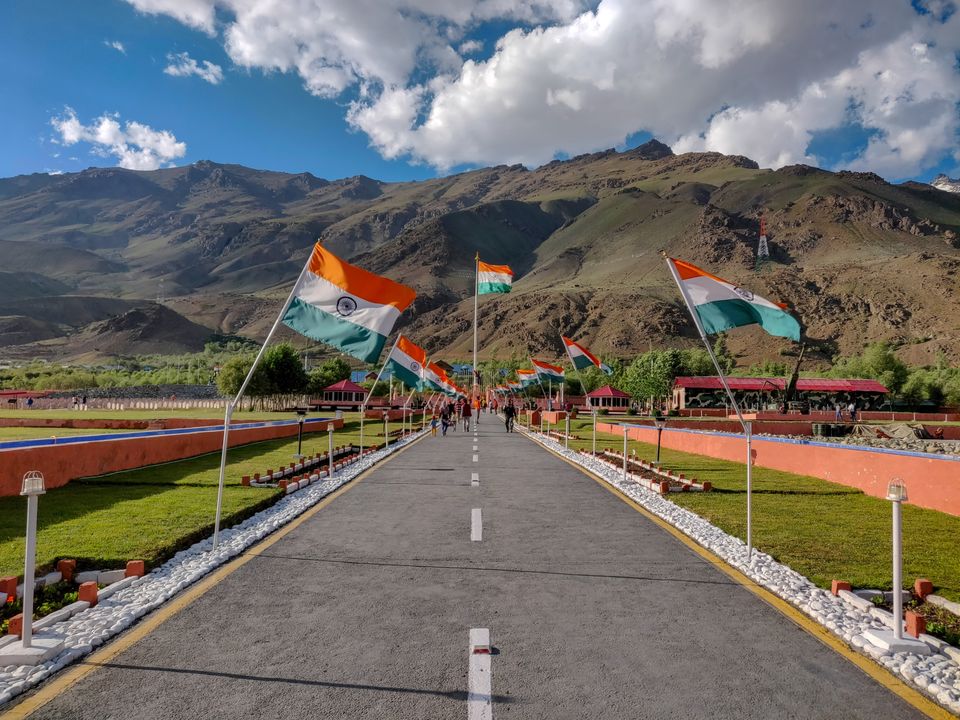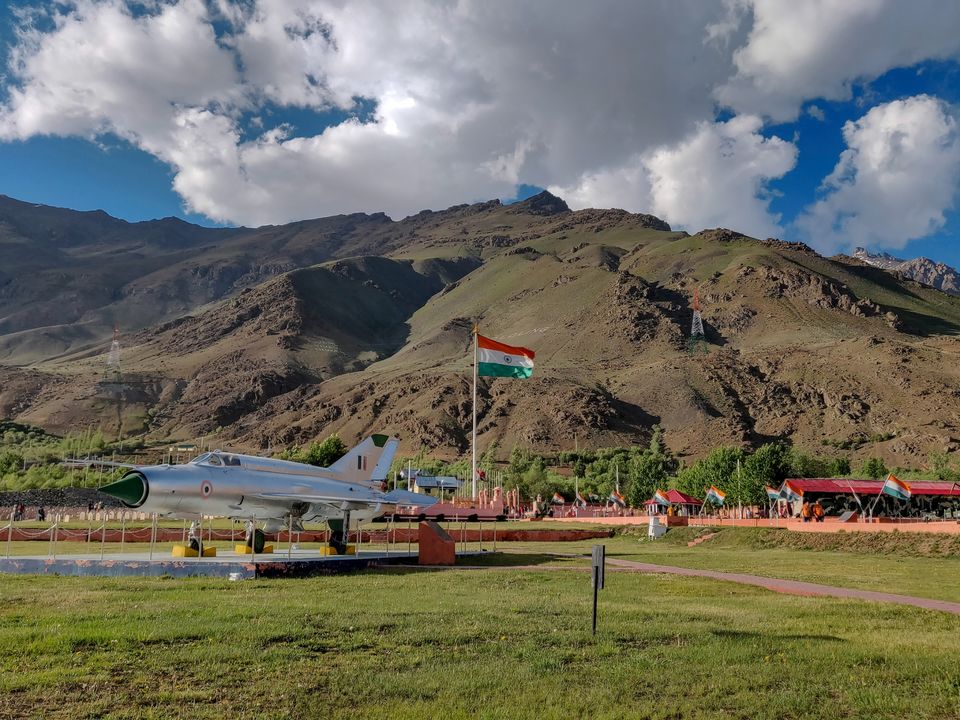 The drive from war memorial to kargila twon is atleast 2 hours. It was already dark when we left. In that road we only bikers along with other bike group of 3, no one else. 2 hours of non stop thrilling ride across valley. We managed to reach kargik town around 9pm. We found a hotel on walkin. Stayed at City palace restaurant. Clean and spacious rooms , has inhouse cafteria. Met few people who were travelling Zanskar valley trek. Hotel details as below.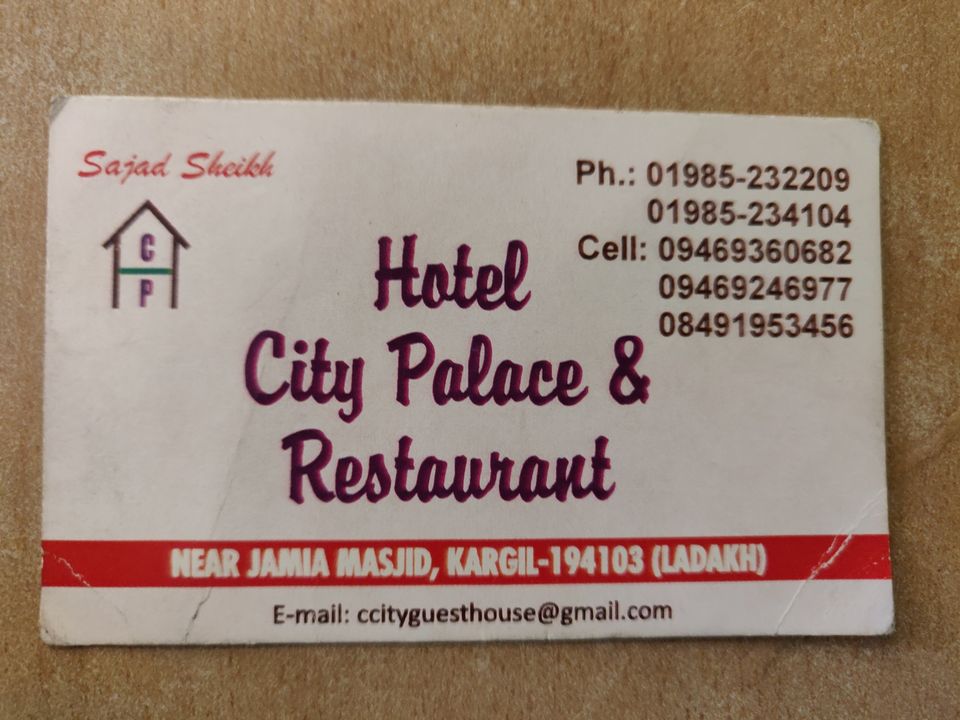 Kargil to Rangdum
Distance 126km
Plan was to ride to padum village which is in Zanskar valley. We later changed plan to ride to Rangdum which is just before Pensila pass. Rangdum is village which we come across on the way to Zanskar valley. Less explored place. People who go on Zanskar valley trek will be familiar with this place. This place is bliss and it's worth visiting. We were told by locals that we need to start early morning if we are travelling towards zanskar valley. Also before leaving Kargil town make necessary calls to your loved ones as no network coverage at Rangdum. Ensure you have enough petrol in tank. Do not trust the duration shown in maps. Way from Kargil to Rangdum is 70% off road and 30% tar road. Avg distance one can cover in one hour in such places in 25-30km. We will require 4-5 hrs to reach rangdum. One should leave early and reach destination early as the water levels in water crossing will increase post 4pm. The landscapes are mind blowing will make you forget about the off road journey and tiredness.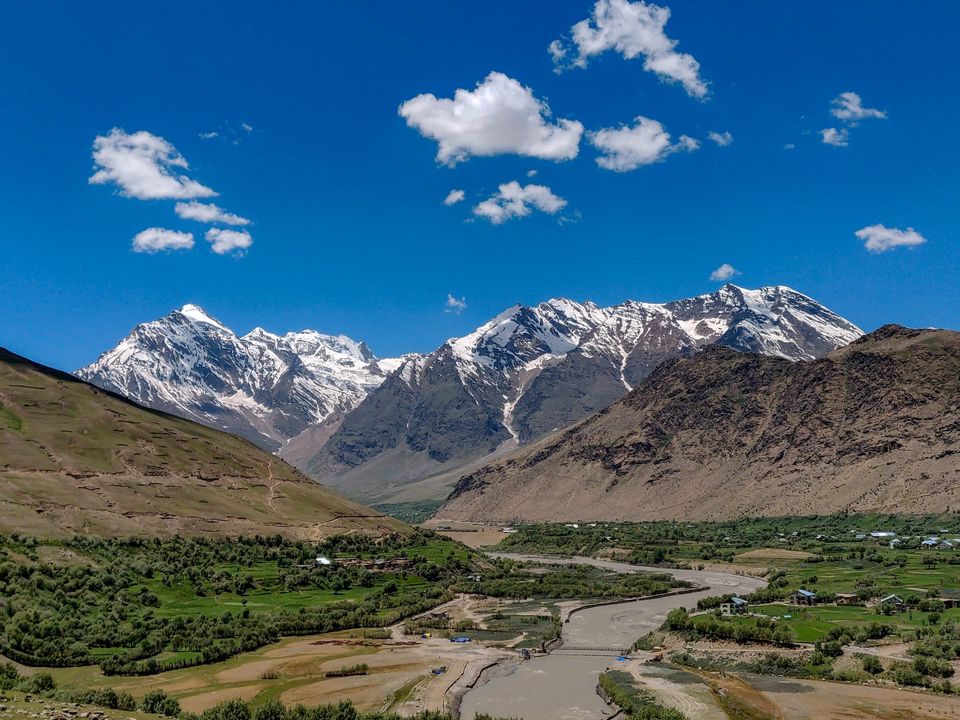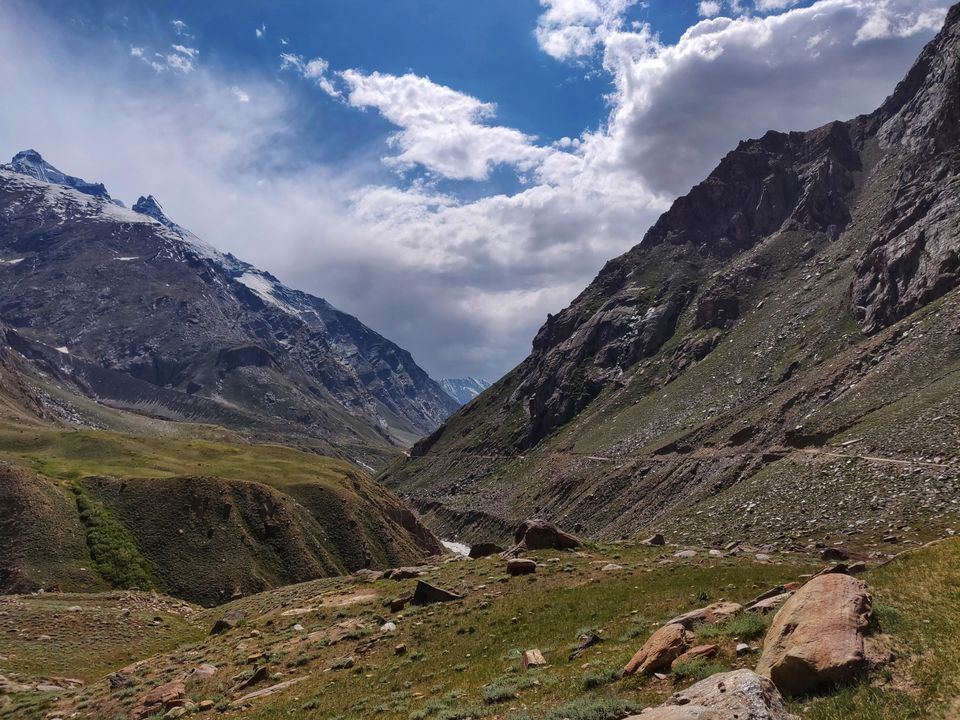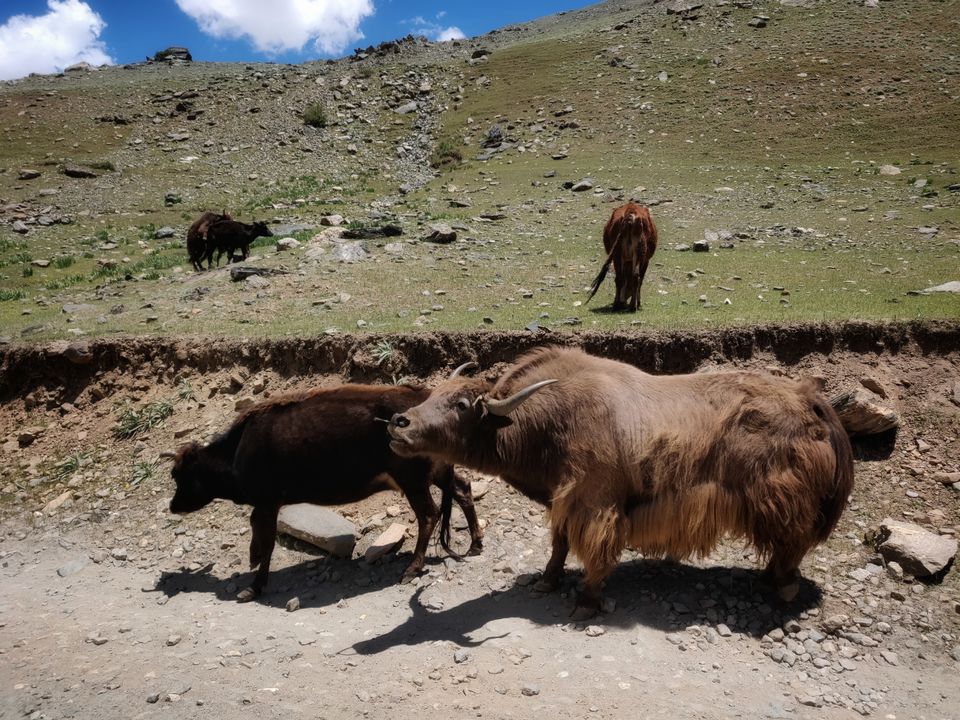 Mid way to Rangdum we stopped by for lunch. One could see the nun kun glaciers from the hotel .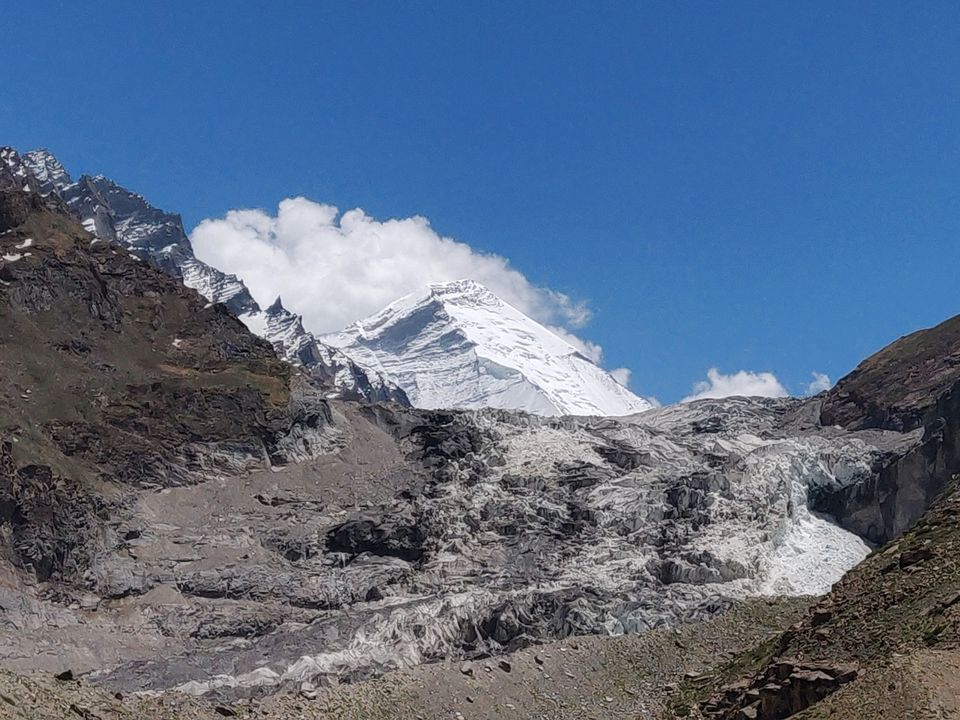 Always travel in group for places like this. As you hardly see 1-2 vehicles passing every hour.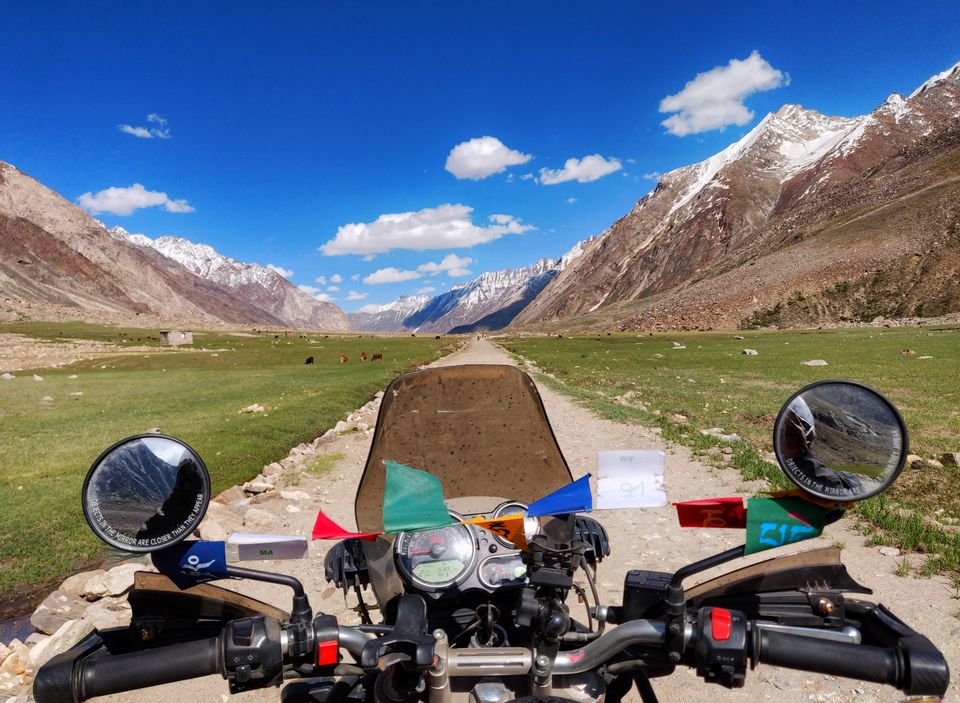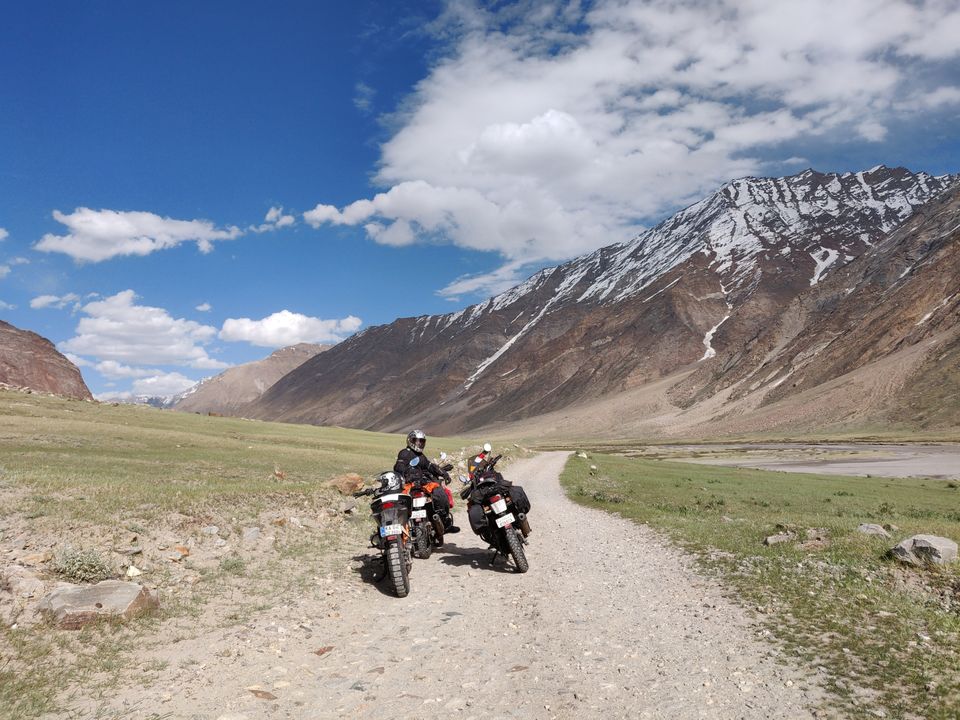 Managed to reach Rangdum at 5pm. Had fun time playing with local kids. It was too cold we couldn't spend much time outside the hotel. We decided to stay inside sipping hot tea , interacting with hotel owner and other tourists. We met interesting person who travels around in his bicycle. We both shared our travelling experiences. He also played song for us to entertain all of us in the evening. A evening well spent. We were so excited about next day visit to drag during glacier.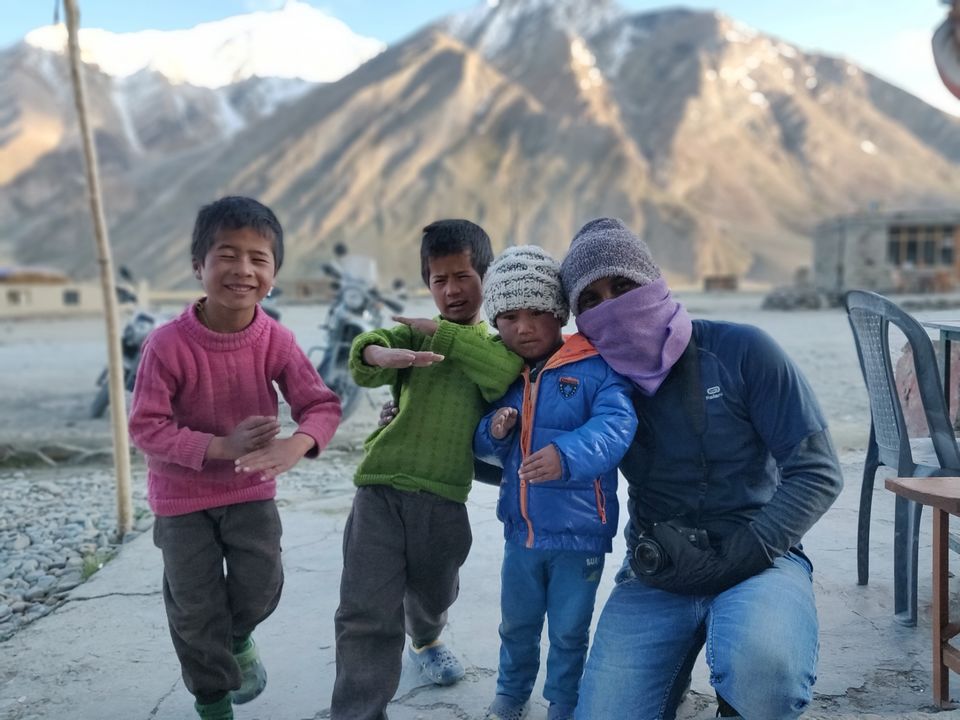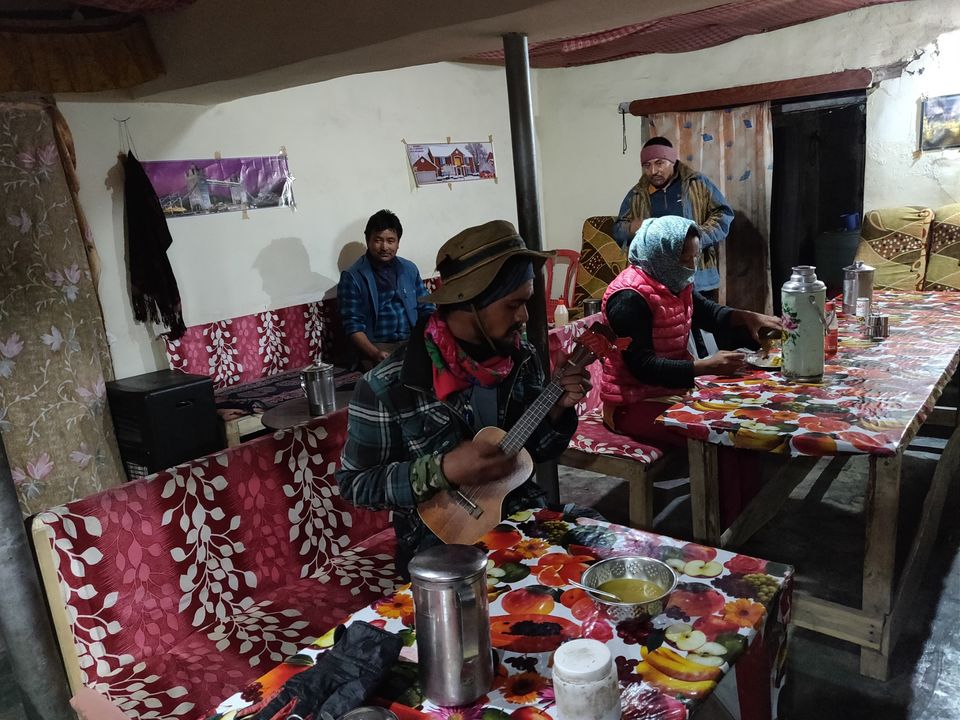 Randum - drang drung galcier - Kargil
The main reason we visited Rangdum is to see drang drung glacier. Once you leave Rangdum town. Near Rangdum there is military camp where we have to do entry and leave to place further. Army people were so kind. They invited us for cup of chai. If you have some emergency, need to make calls to home we can use satellite phones from military. Took some feedback about places which we are visiting to understand the weather conditions.
It's going to be 90-120mins ride from Rangdum to drang drung glacier.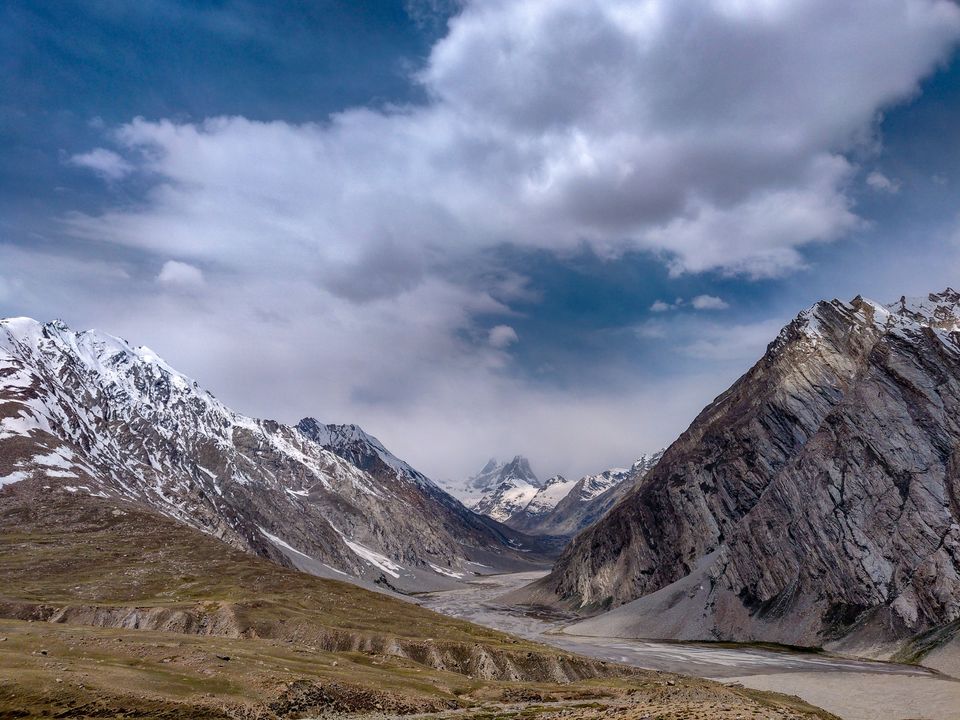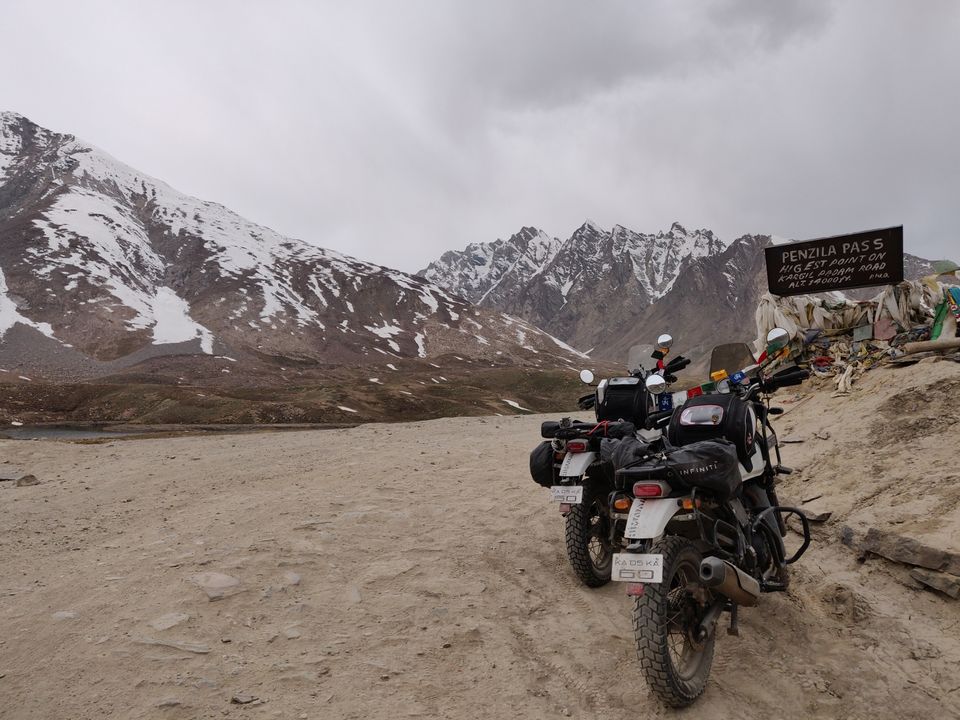 Once we cross pensila pass were almost near Drang during glacier. The glacier is found near pensila mountains in kargil-zansakar road. This is must visit place in Kargil region. Temperature was below O. We managed to click couple of photos and didn't spend more then 1hr as it was too cold and windy. Weather was changing drastically . When we left hotel there was enough sun light post afternoon it turned out to be cloudy and drizzling.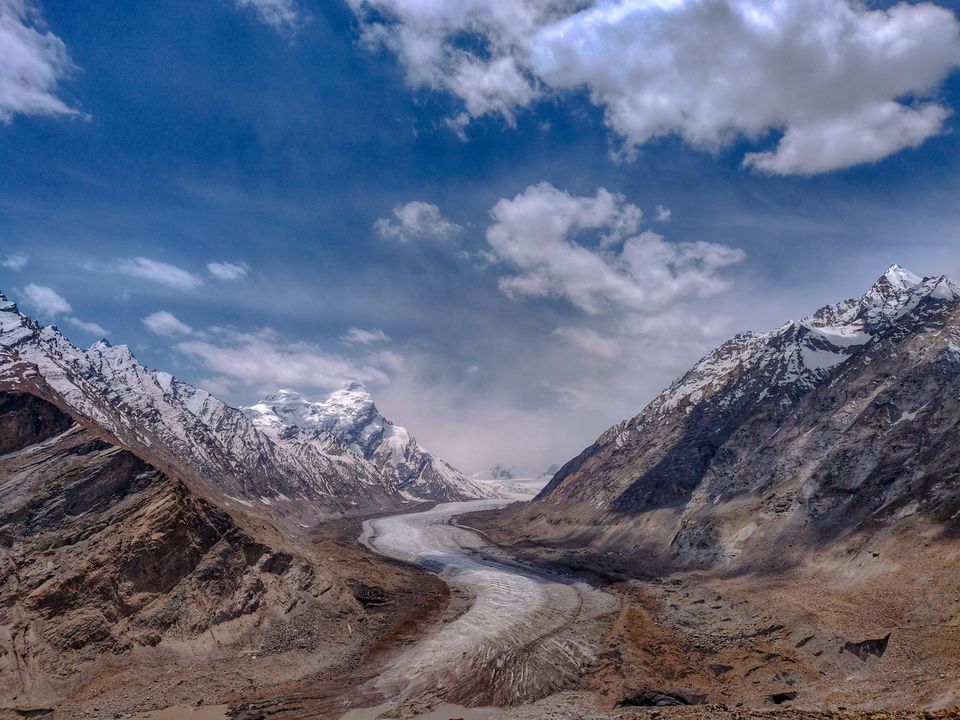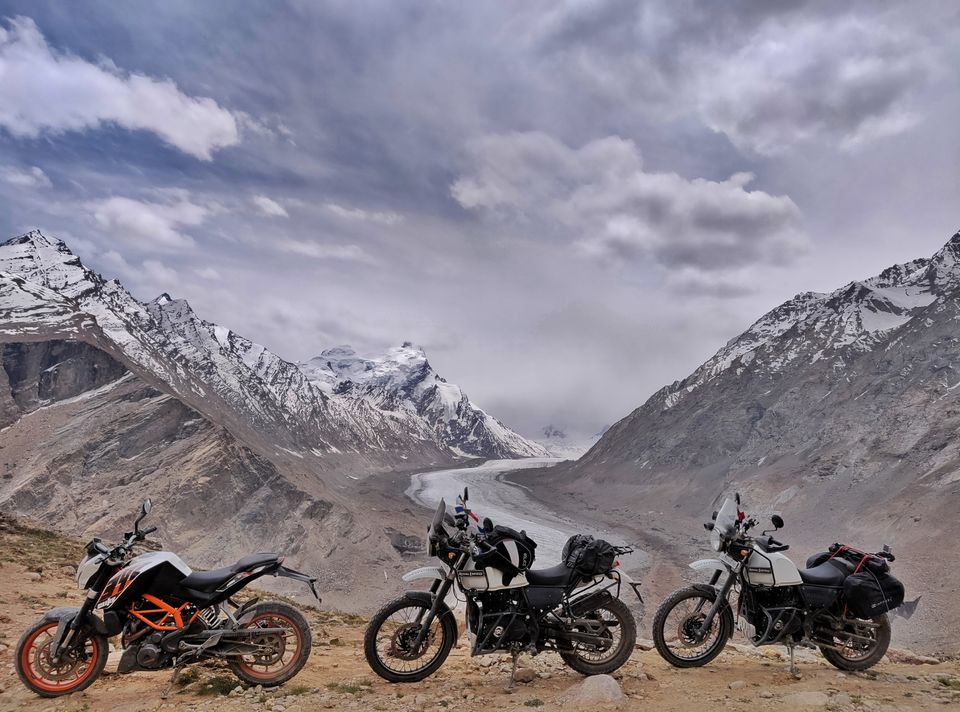 On our way back to hotel we visited Rangdum gompa. Reached Rangdum hotel. Geared up to leave to Kargil. We thanked hotel crew for such a nice hospitality. Dropping hotel details below. This is best hotel you can get in Rangdum where you get food , accomodation and water facility. Rest all are homes. They give rooms to stay and charge accordingly.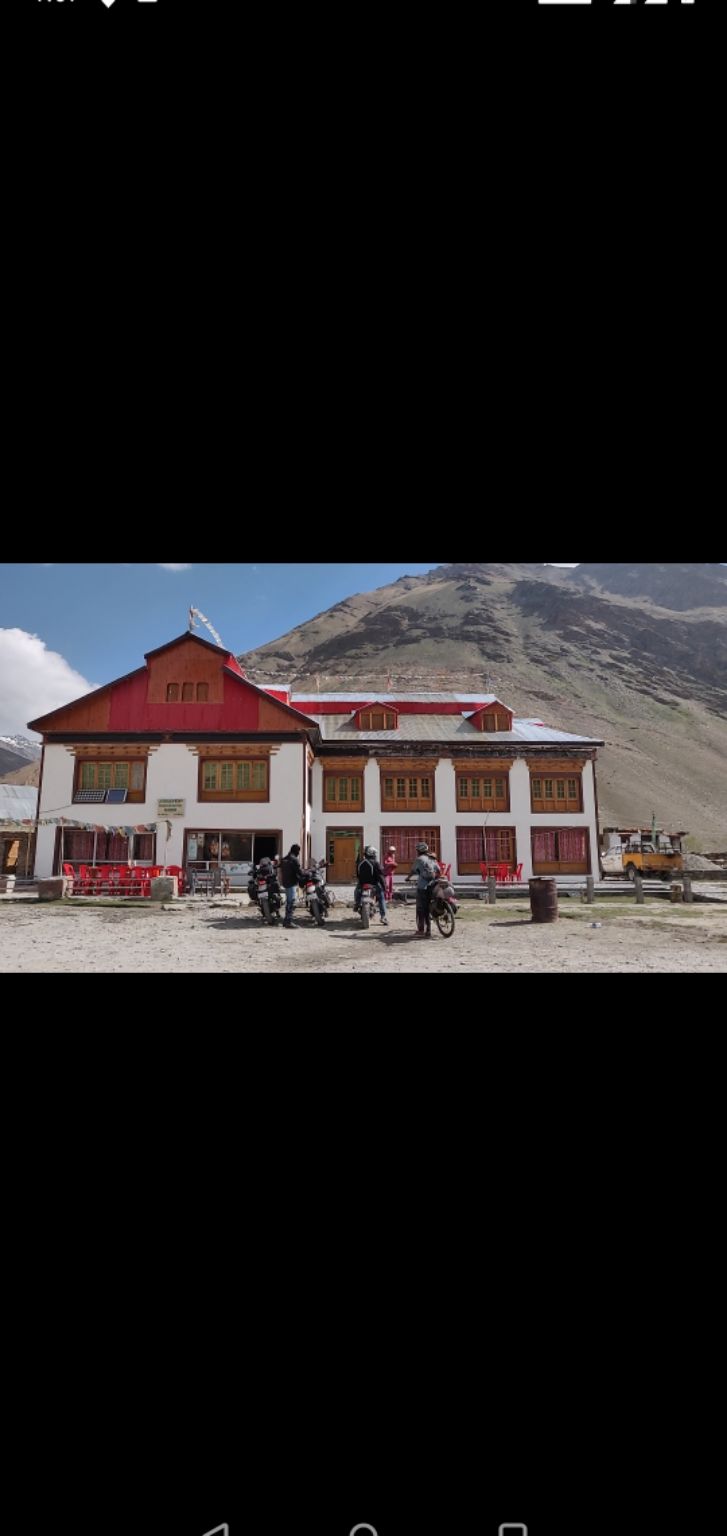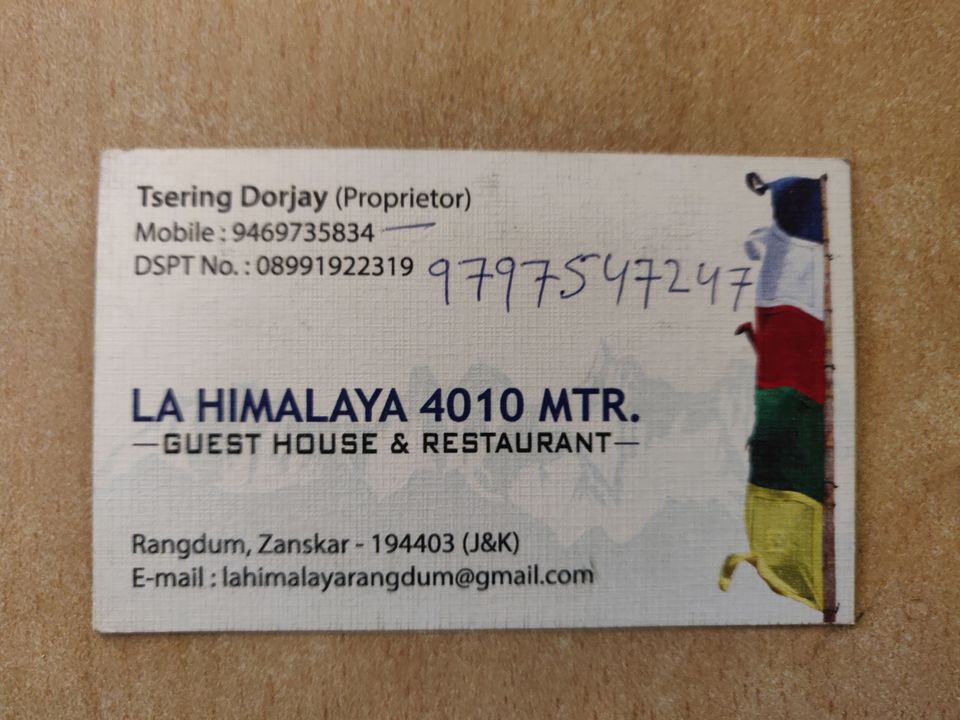 We knew we left bit late from Rangdum around 4pm and we were ready for water crossing adventure too. But I would strictly suggest to leave this place within 3pm if travelling towards kargil, post 4pm the water crossing becomes difficulty . We drove all through night in valley, pitch dark roads no street lights, hardly we saw vehicles ok road.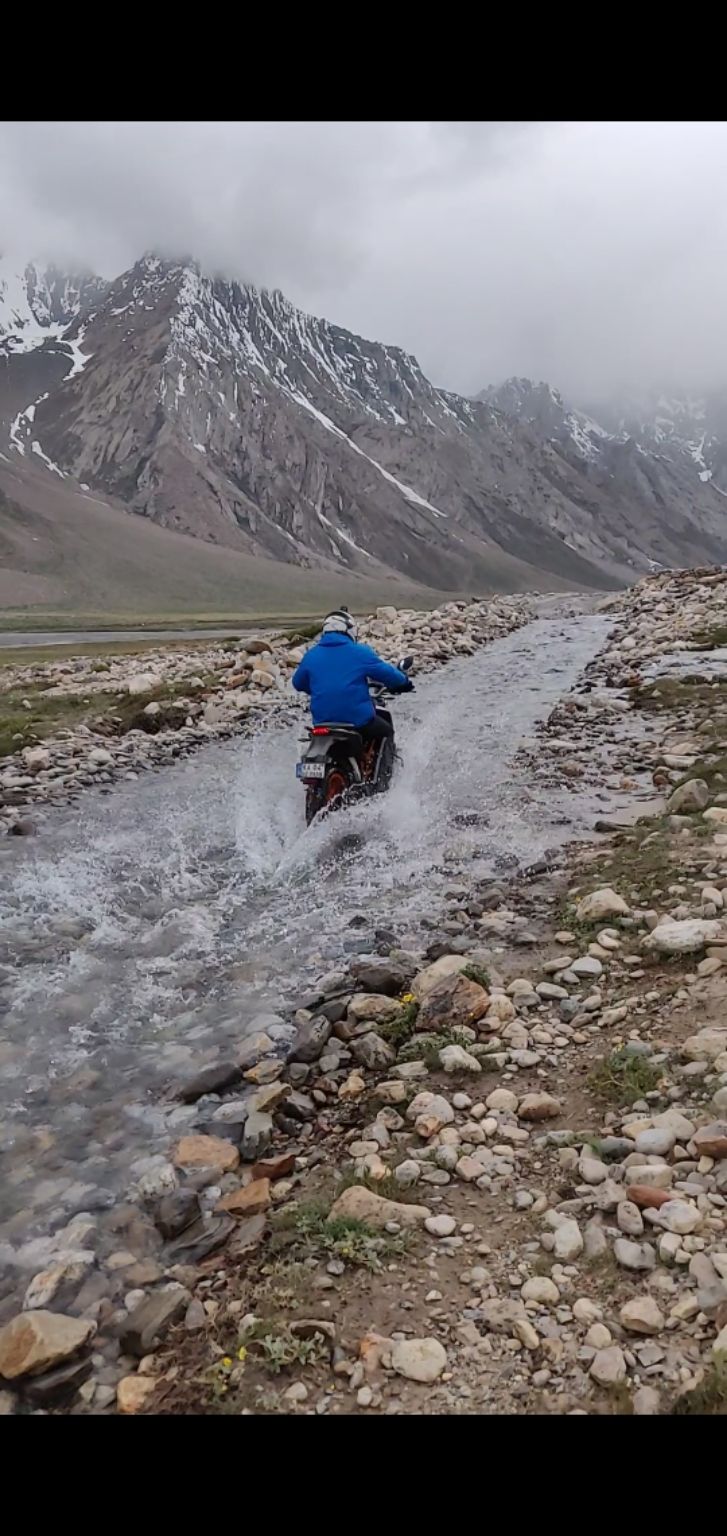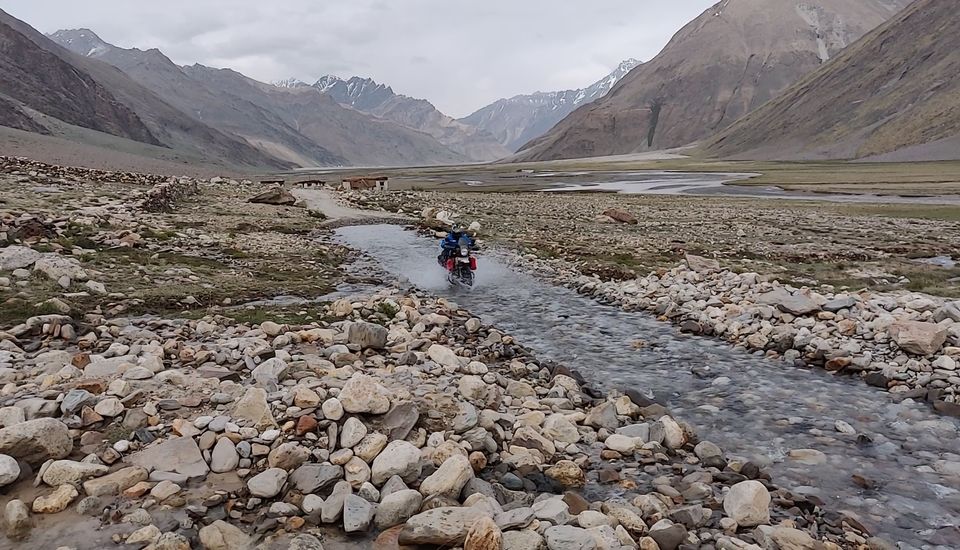 We reached kargil town by 9:30pm, relaxed in same hotel which we had booked in day 5.
Kargil to Leh .
Distance 218km
Road conditions are very good. Tempts us to push to high speeds, but be carefull in corners. From Kargil to Leh the very first pass we will come across is namkila pass first followed by fotula pass Spent 15-20 minutes there playing with local dog capturing snaps at Fotula pass.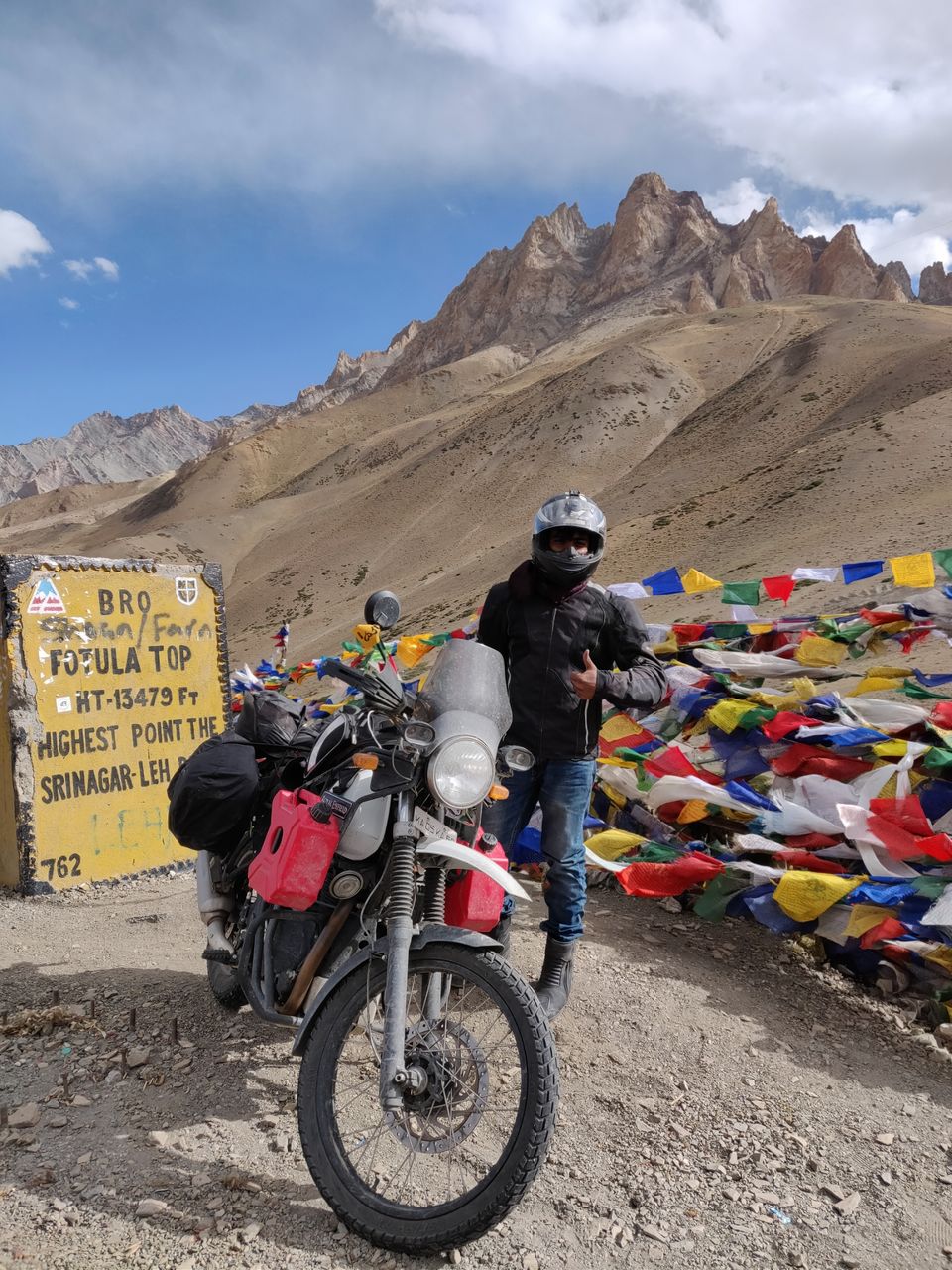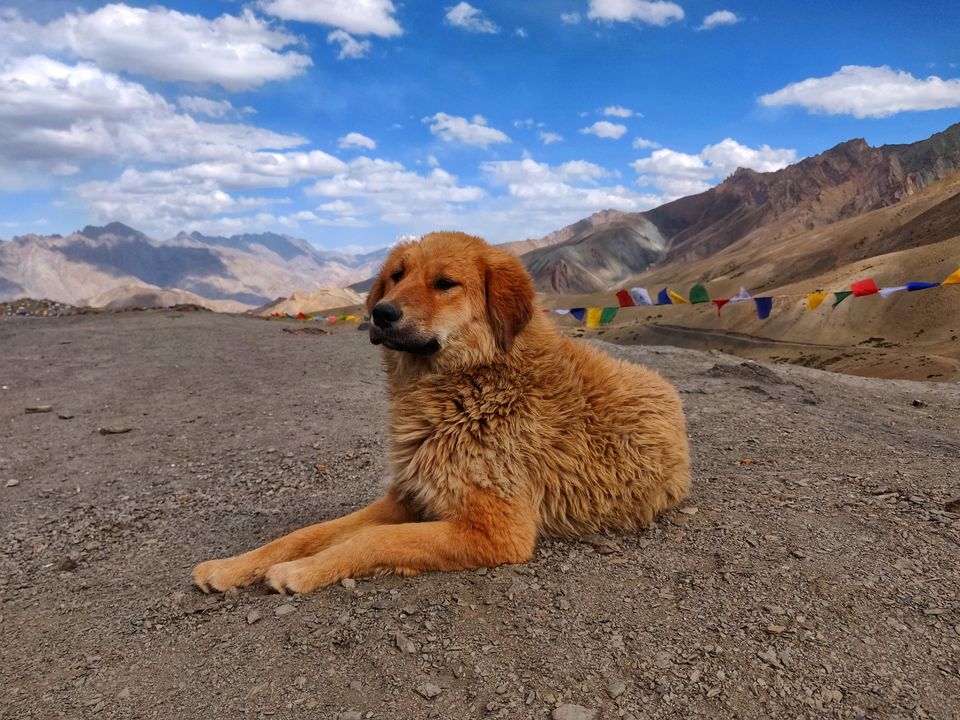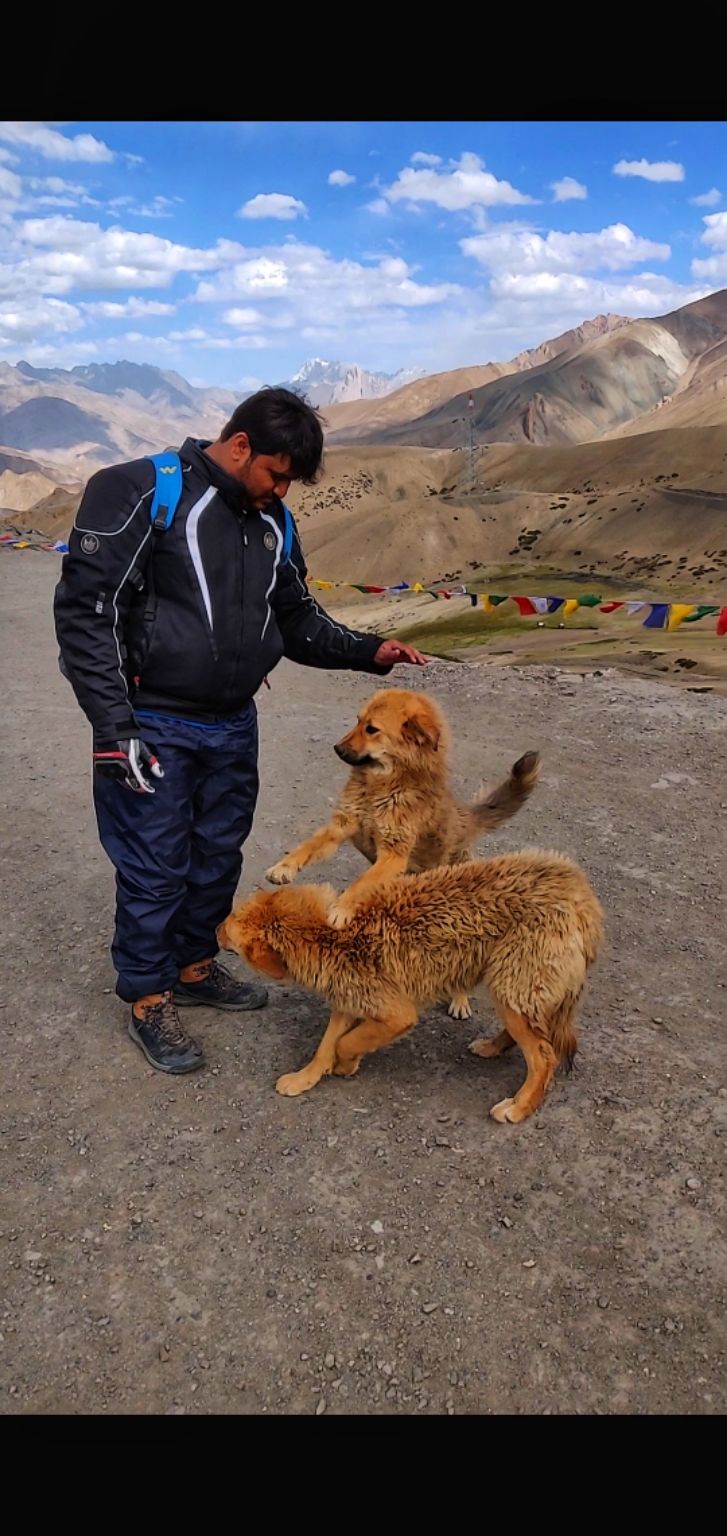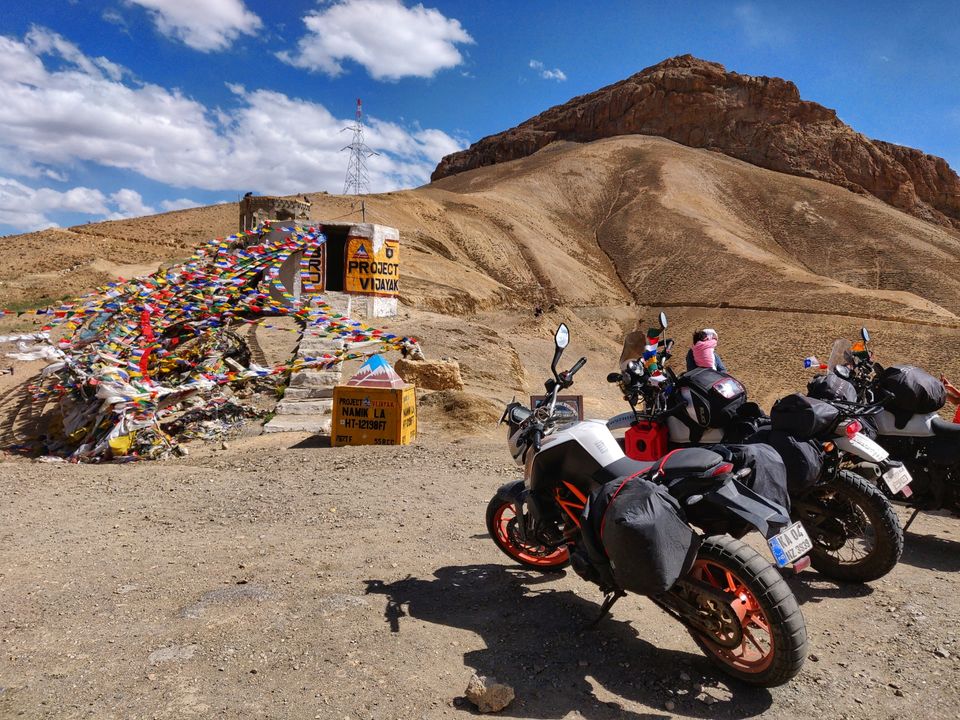 Going forward we will come across Lamayuru monetary one of the best monestray in kargil - Leh route followed by moonland spot.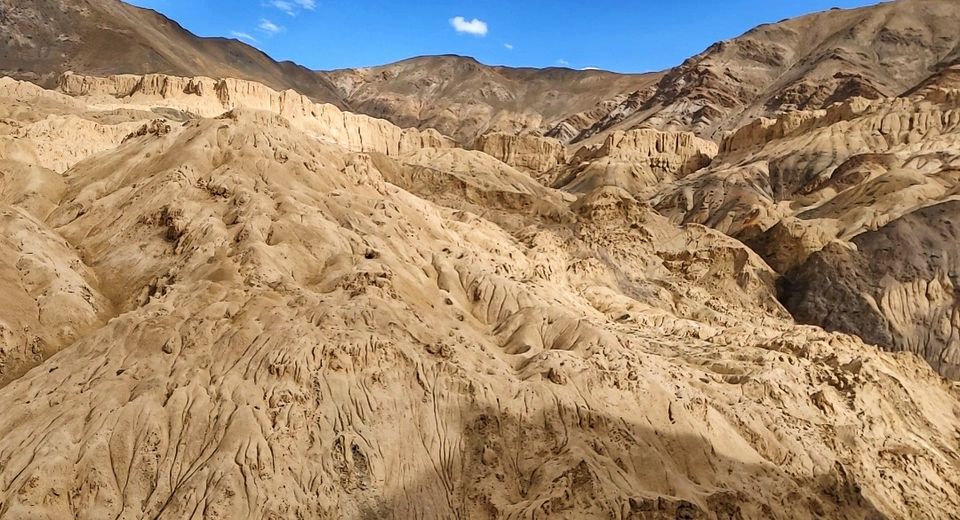 One must also try magnetic hill experience on the way to Leh . Post crossing magnetic hill we will come across another tourist attraction spot the confluence of Indus and Zanskar river..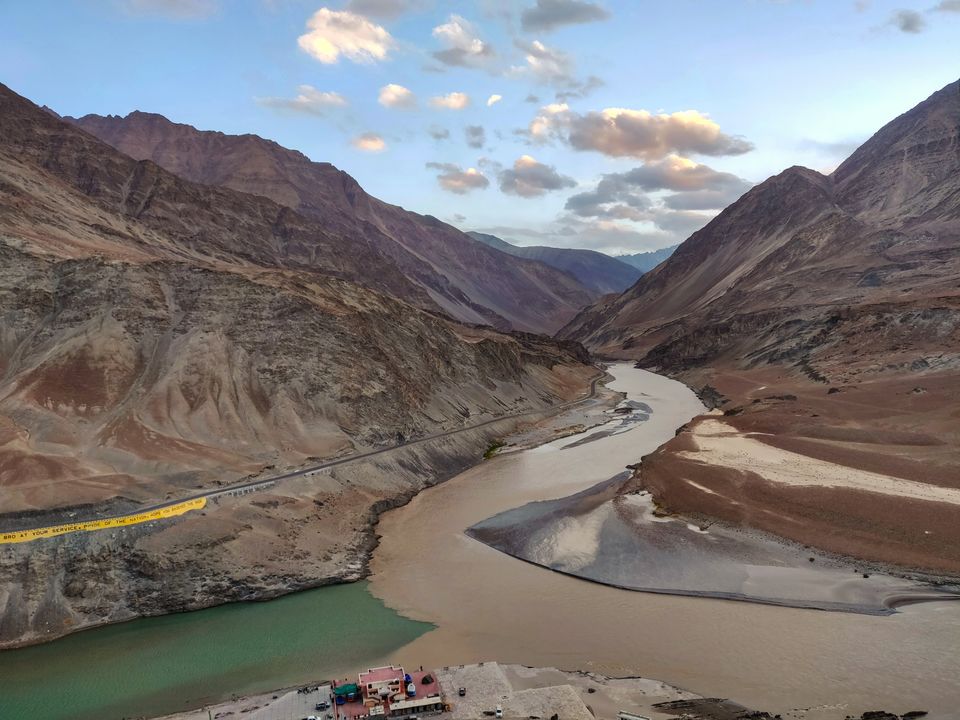 We reached Leh city at 7pm. Settled in hotel Magsoon guest house. Available in OYO.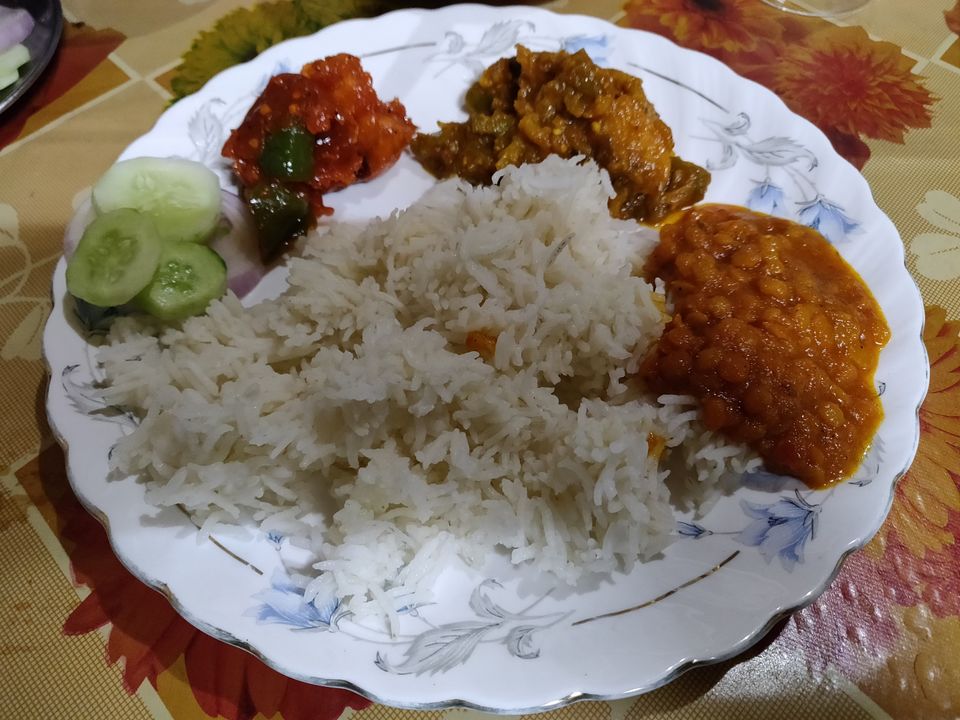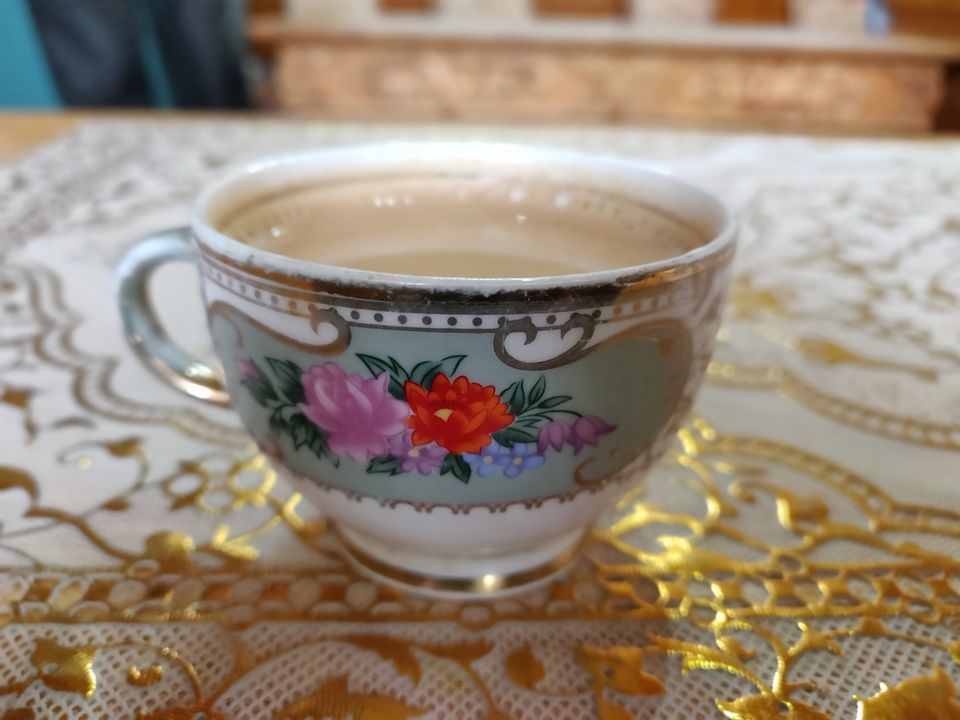 Delicious dinner at hotel, can't ask for more after long ride. If travelling to Leh one must also keep in mind about climitzing urself to altitude. Since we travelled from Srinagar. From Srinagar to Leh the altitude slowly increase and we had enough time 2-3 days to climitize. People who travel from Manali to Leh seems to face altitude sickness issues as the altitude increase drastically. Very important factor is to hyderate urself. Keep drinking as much as water you can. If flying directly to Leh. Ensure to stay in Leh for 2 days to climitize yourself to altitude as going forward from Leh to places like Kardungla, Nubra, Pangong the altitude tends to increase.
LEH
We went to tune bike carburator as per altitude. If owning a royal Enfield bike. Looking for tunning and checking any issues visit a garrage owned by person Kala. Garrage is in Leh - Manali highway. Near royal Enfield service station . Best mechanic you can find. Did some sight seeing in second half of the day. Visited Leh market and Shanti stupa.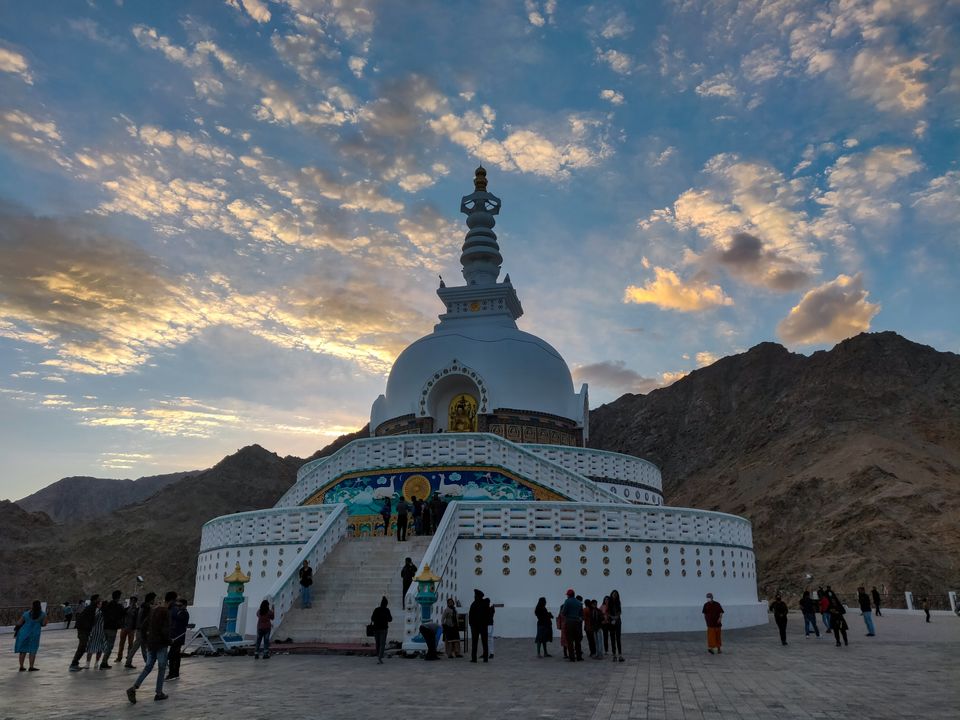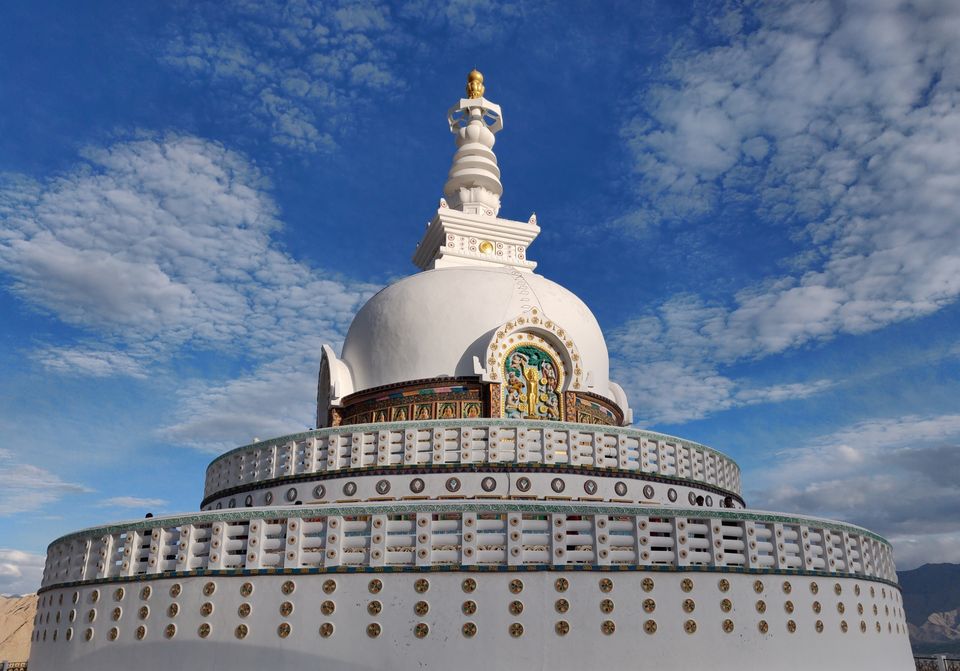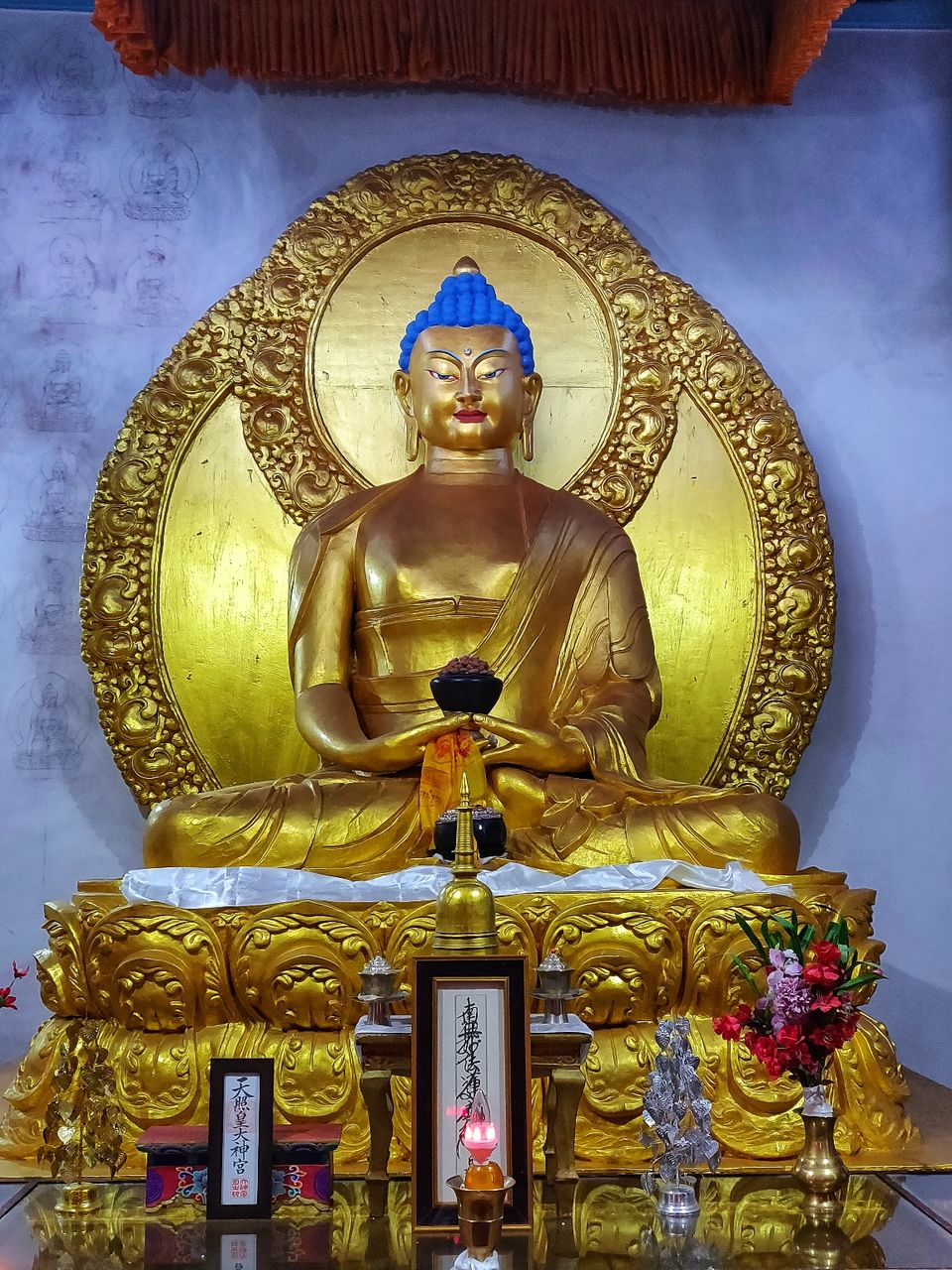 One of the beautiful places in Leh city - The Shanti stupa. You can either go by vehicle or you can walk up the hill. Ok too there is a restaurant you can chill evening there with cup of tea watching beautiful Leh city view.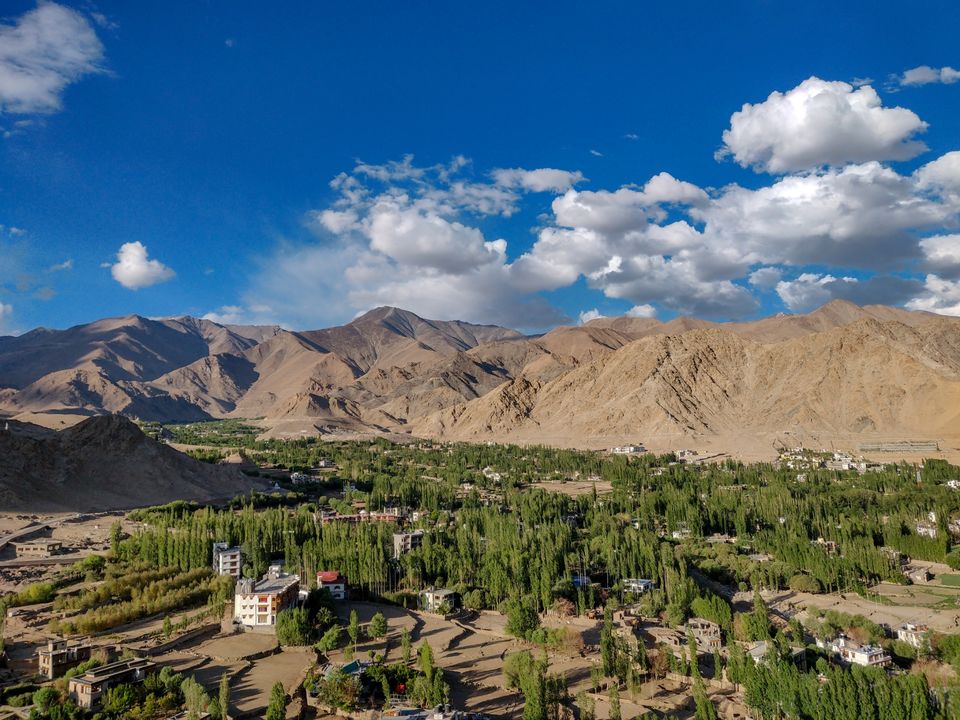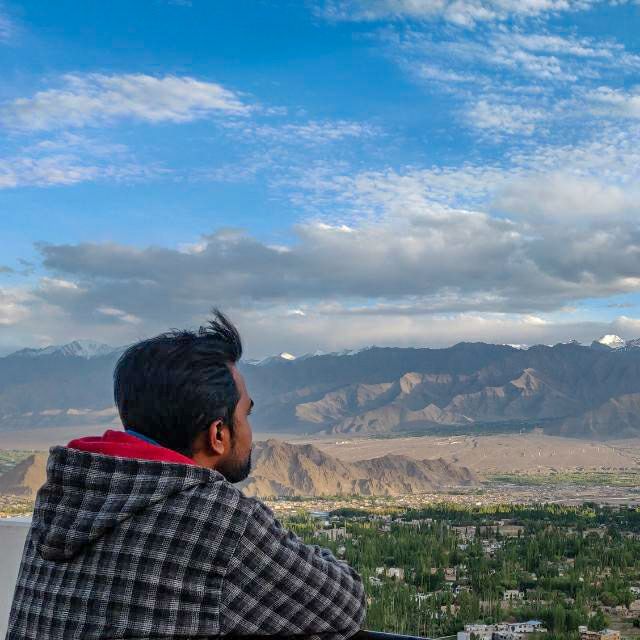 Our next plan was to visit Kardungla , Nubra valley, Pangong. We need permits to visit these places. Permits can be applied online or you can take hell of any hotel people to get it done. During our fist day visit we had applied for permits and by end of the day it was ready. Next day we were all set to go places.
Leh to Nubra valley via Kardungla
We all were so excited to visit highest pass - Kardungla . It 90-120 min drive from Leh to Kardungla. There will be two checkpost . North and South pullu where our permits will be checked. Ensure we have all required permits . It's better to start early in the morning as the traffic seems to increase post 10. We left early. It was chilling cold at Kardungla and it was snowing. What else we could wish for. Had cup of tea in military canteen . It is not suggested to stay there for more then 30min as not everyone could adjust to high altitude . We spend 60-90min and then we headed towards Nubra valley.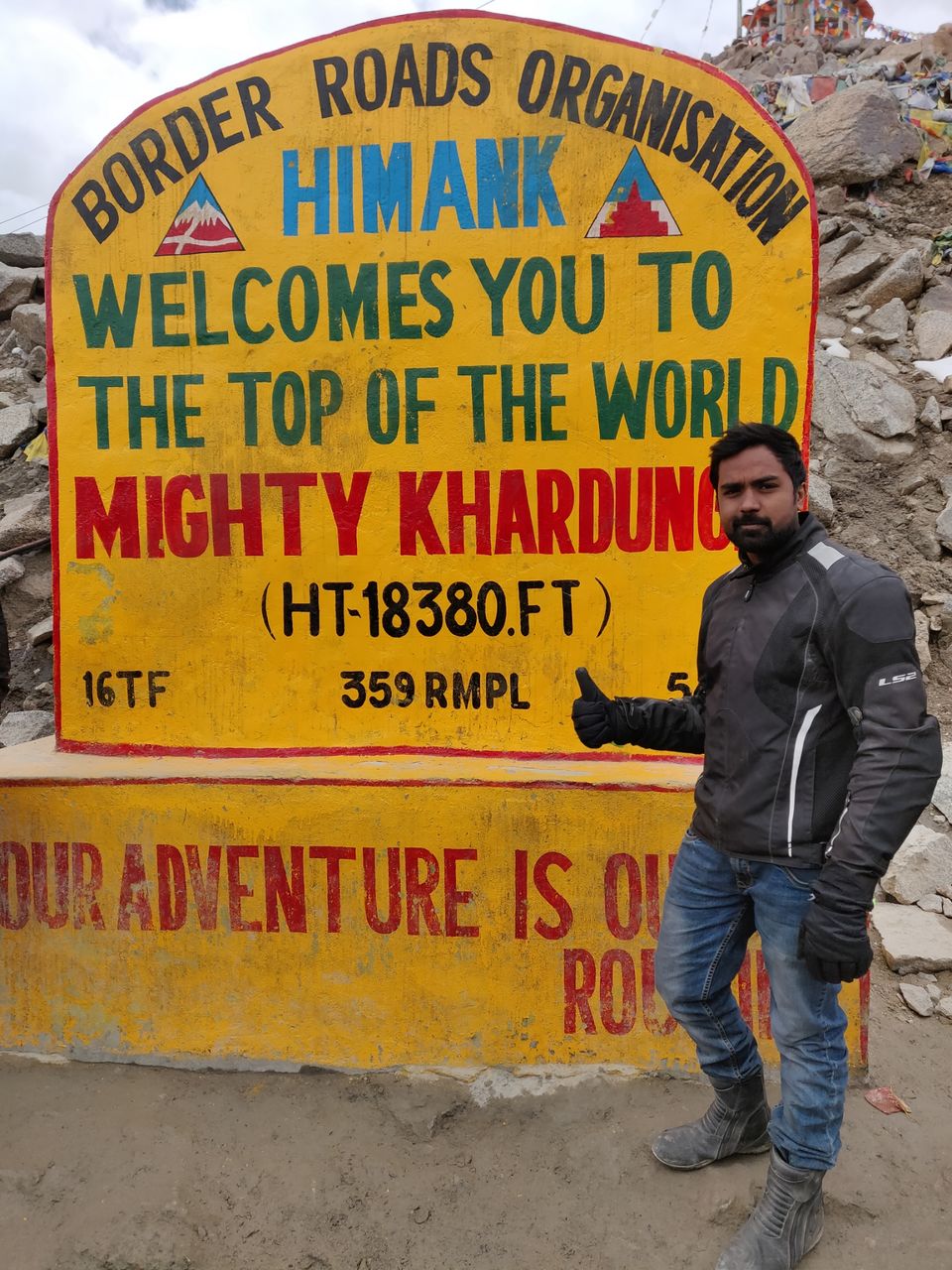 Nubra valley from Kardungla is just 3-4 hrs drive. We reached Nubra valley around 3pm. Checked into Hotel. You can find many hotels , we can juts walk in and book one. Eye catching place in Nubra valley is Maitreya Budha statue. It's a Bliss.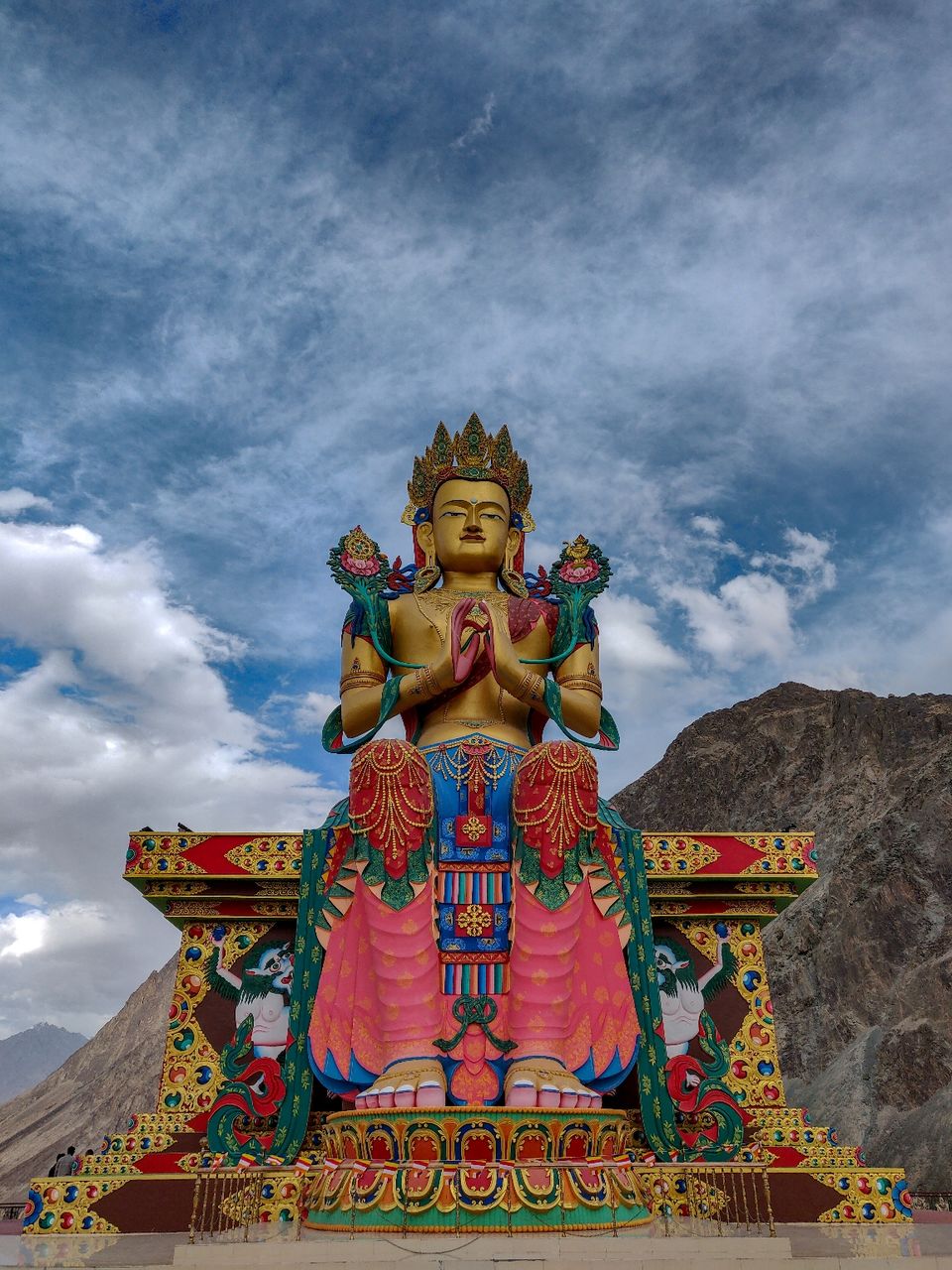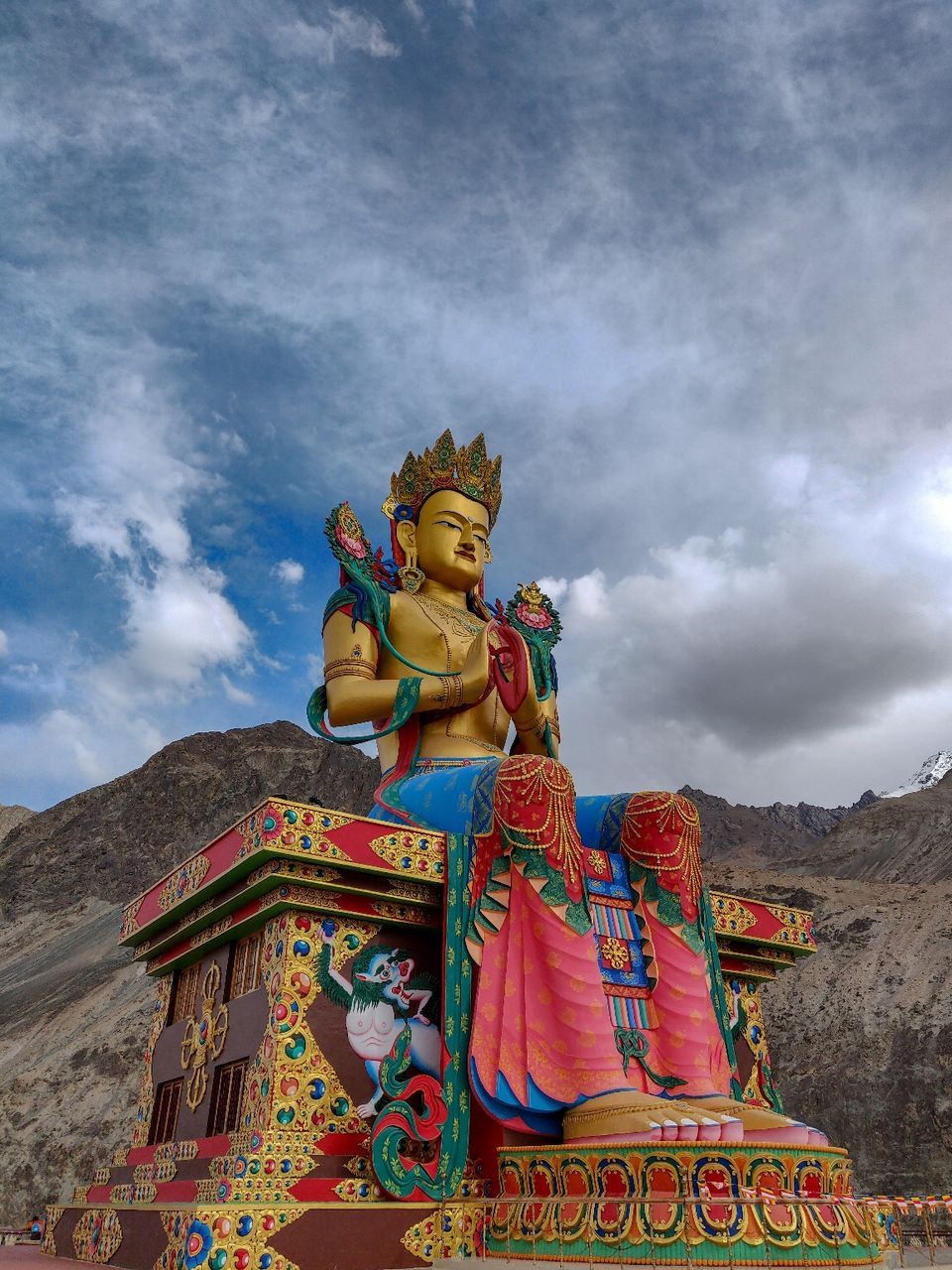 spent some quality time there. Later headed to Hunder to see sand dunes and camel safari.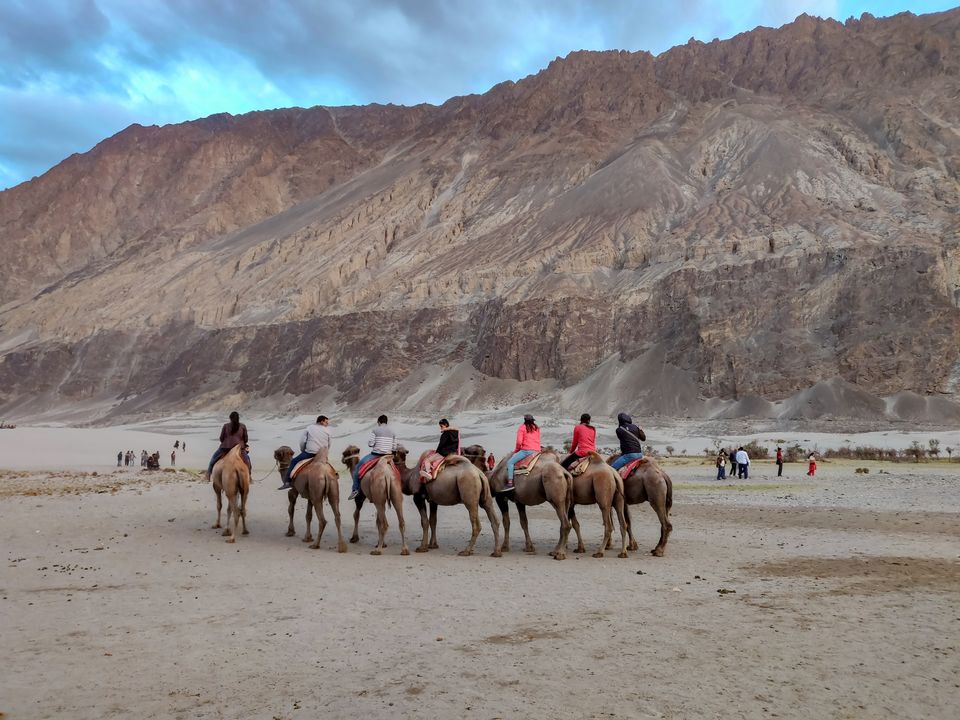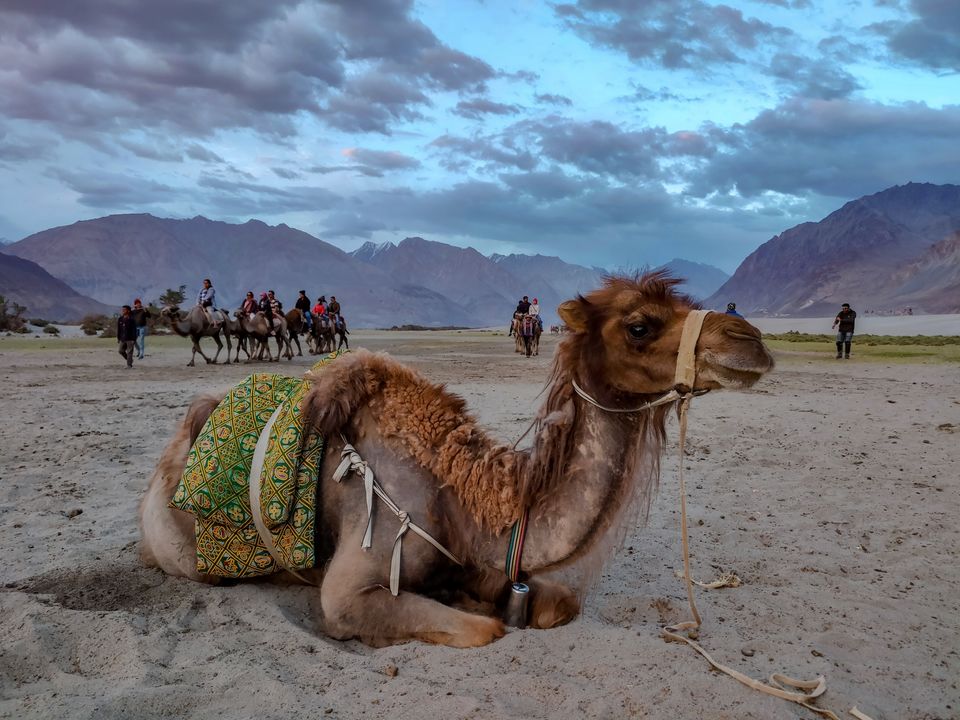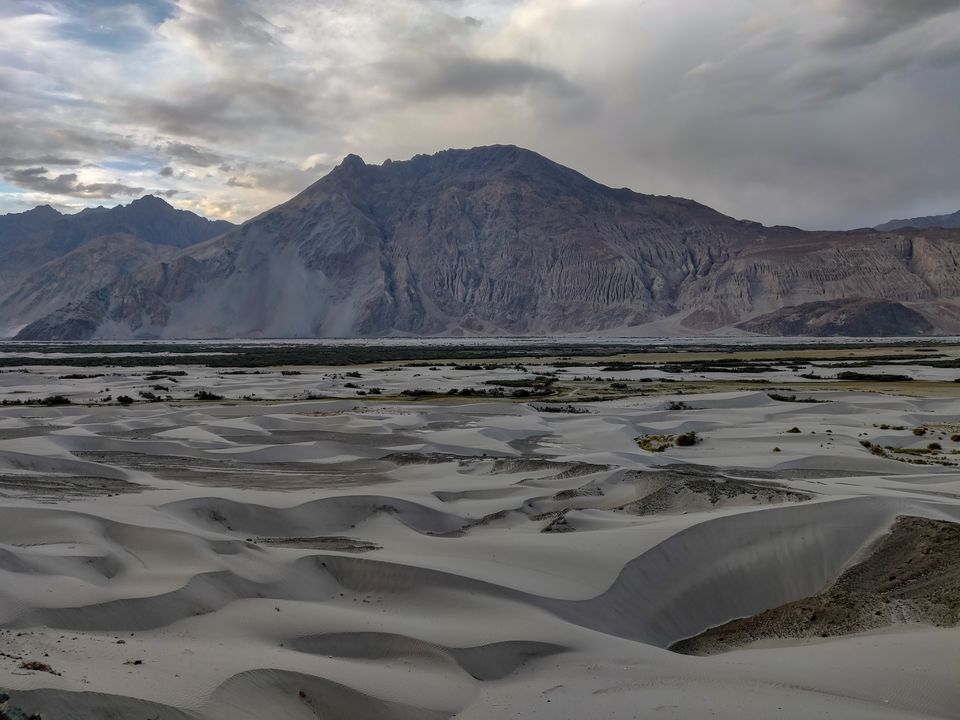 came back to hotel, we took rest and next day it was going to be long ride.
Diskit to Pangong lake.
Early morning we visited Diskit monestry. Spent some time with kids over there.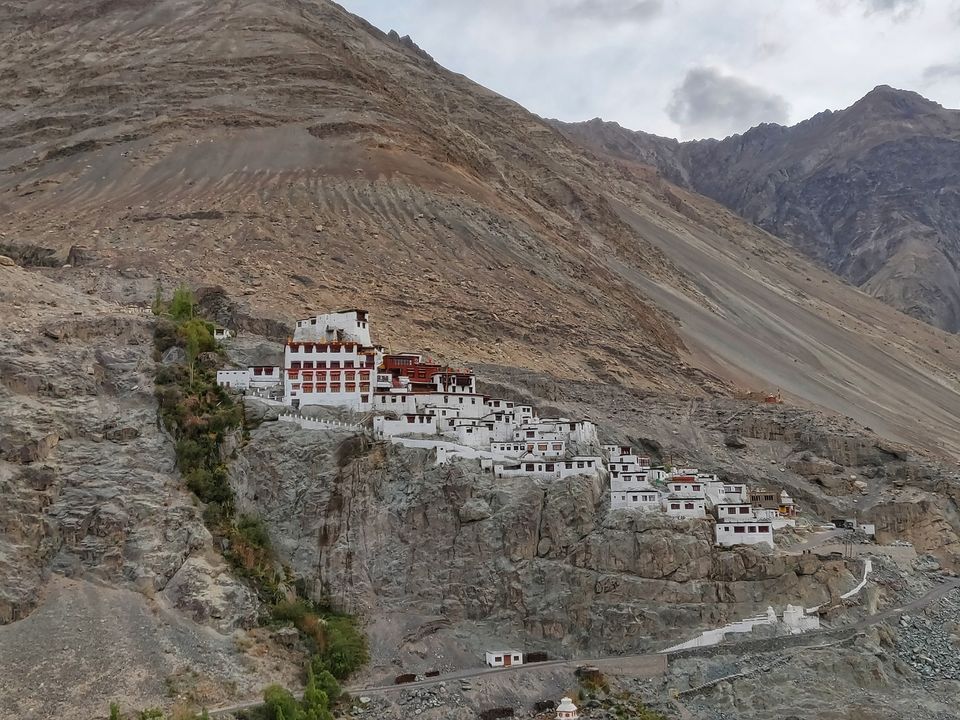 We had plan to visit turtuk(the last village) in early morning. The weather turned out to be little cloudy and it started drizzling. Turtuk from Diskit is 2.5 hr ride. We felt we could not cover turtuk and Pangong considering weather. Instead we decided to leave Diskit place thinking weather would normalise. For 90min we rode in rain. Later we saw some sunshine. Temperature was ambient. After riding for 3 hours we noticed temperature dropping drastically it started snowing. Its chilling cold and it was difficult to ride in such conditions but the excitement kept us moving forward. Just 60min before reaching Pangong we come across deserted land. And it's desert Strom this time. Only place in India where you can experience all weather type in just 2 weeks and thats the beauty of ladhak. We experience desert Strom for around 30mim. Visibility was poor and roads were covered with desert sand and we to ride very slowly as bike were gliding on sand every now and then. It was fun though.
We finally reached Pangong around 4pm and when we reached we were little dissapointment as the weather was little cloudy . The whole lake looked like it has lost its charm. We booked hotel tent . Had cup of tea. We thought ok let's try Our luck let's visit lake side the famous 3 idiots movie spot . After an hour or so we saw some sunshine and we were happy. Ladhak never disappoints the tourists it keep surprising us. Captured few snaps. Spent some quality time and then we returned to hotel. Had dinner. We only get BSNL postpaid network here and that too only after evening 7pm. When military base turns on generators for towers.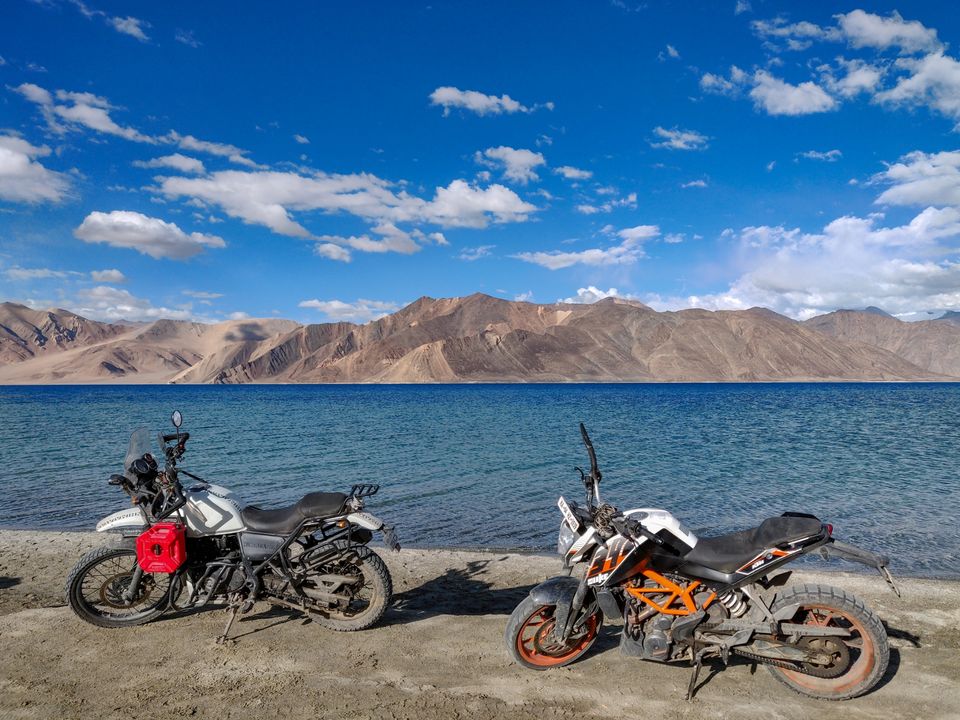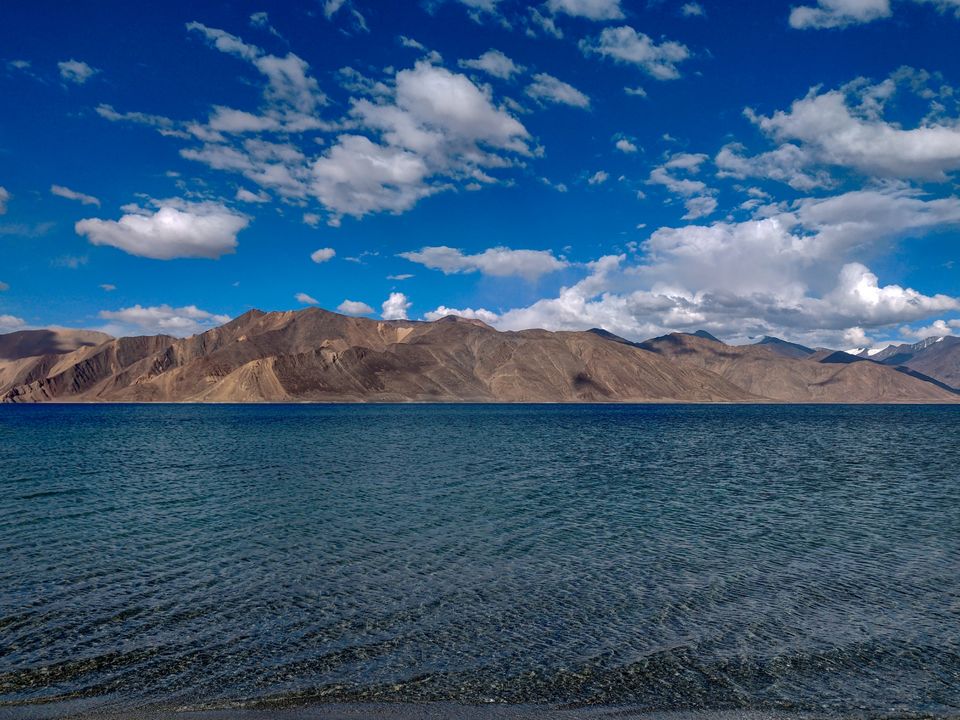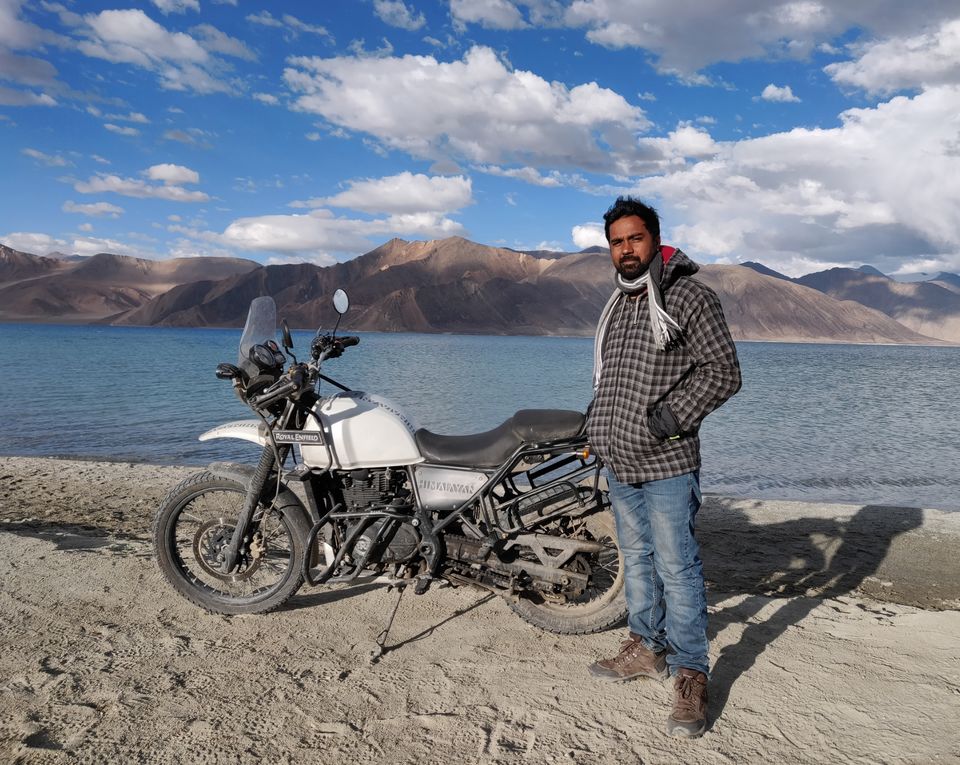 we went to bed and some where in mid night felt little suffocation or breathless ness or un easyness in sleeping. This happens with only few not everyone. This is due to high altitude. Nothing to worry about. If you feel very un comfortable you can make use of oxygen 99 spray.
Pangong lake to Leh via changla pass
We woke up next day relaxed. The moment we opened our tent door. We witnessed beautiful view of Lake and sunrise from door view. We packed up and continued our Journey towards Leh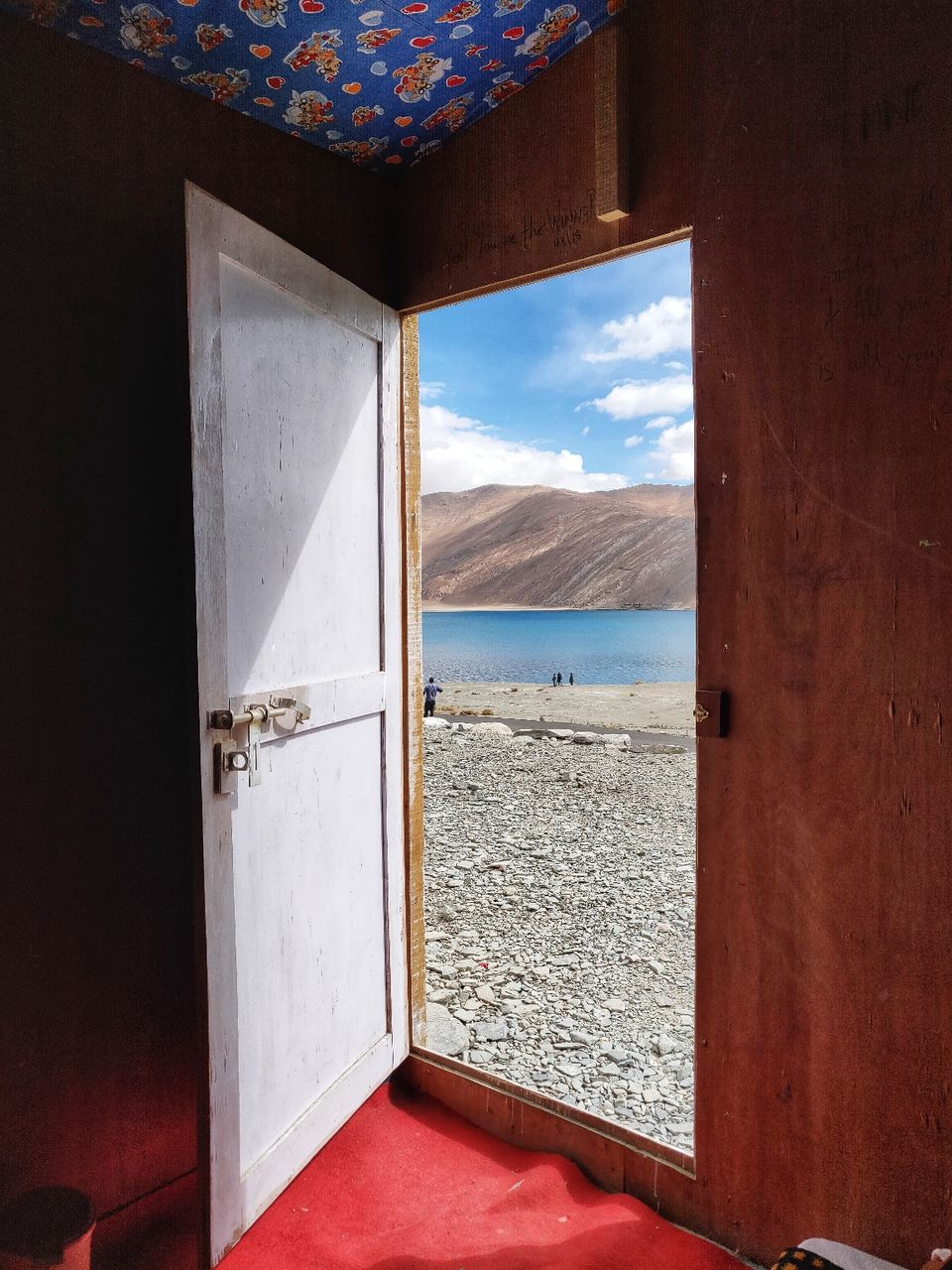 The return path was via changla pass. We again experienced snowfall when we reached changla pass. On the way we visited thicksey monestry and Leh palace as we had ample time .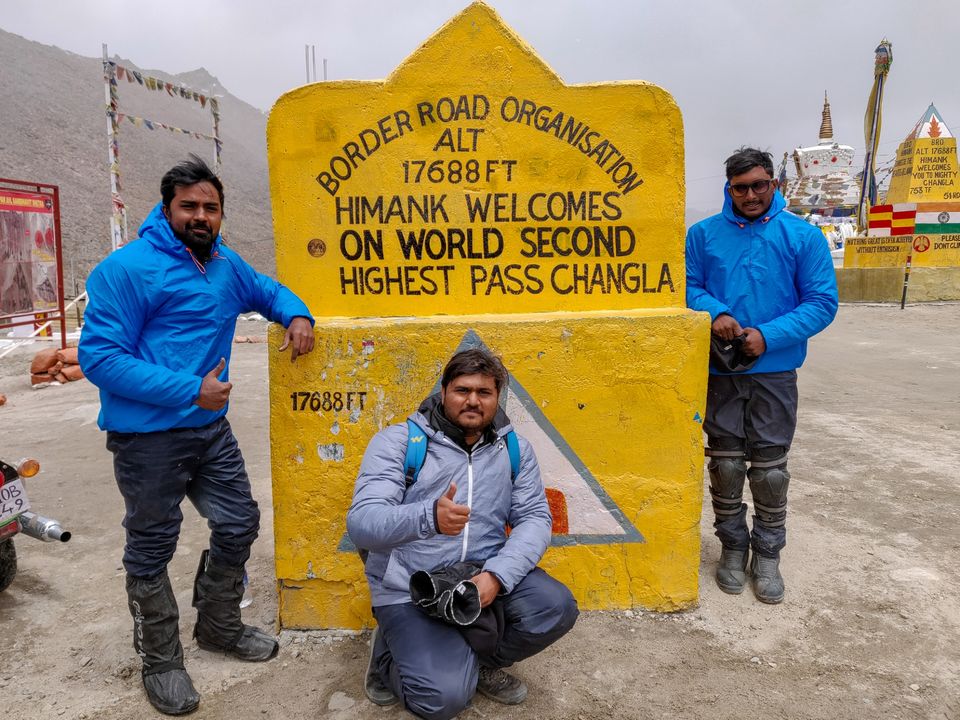 we reached Leh around 3pm. Took some rest. Again in the evening we visited Leh market and Shanti stupa as it was near by and places to hangout.
Leh to Sarchu
Our return route was from Leh to Manali via Sarchu, keylong. On retrun route one has to stay either in Sarchu or keylong. Depends on how you manage time. We left Leh early around 7 - 8am. The route from Leh to Manali has many passes to cross.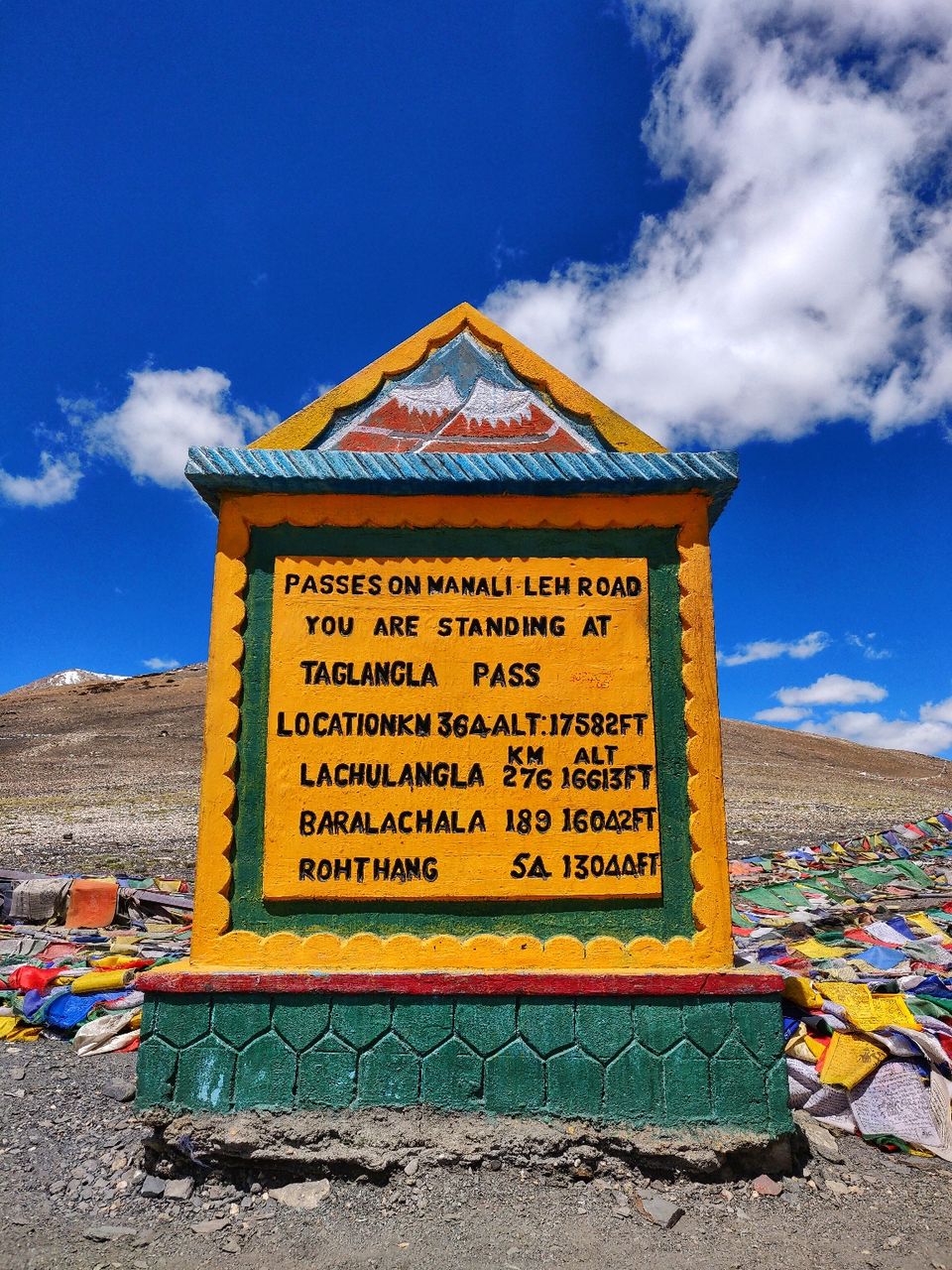 We took our chai break near Tanglangla pass, very first pass we comes across in leh-manali route. Then drove through moore plains it's a 40km stretch covered with mountains both sides giving infinite view feel.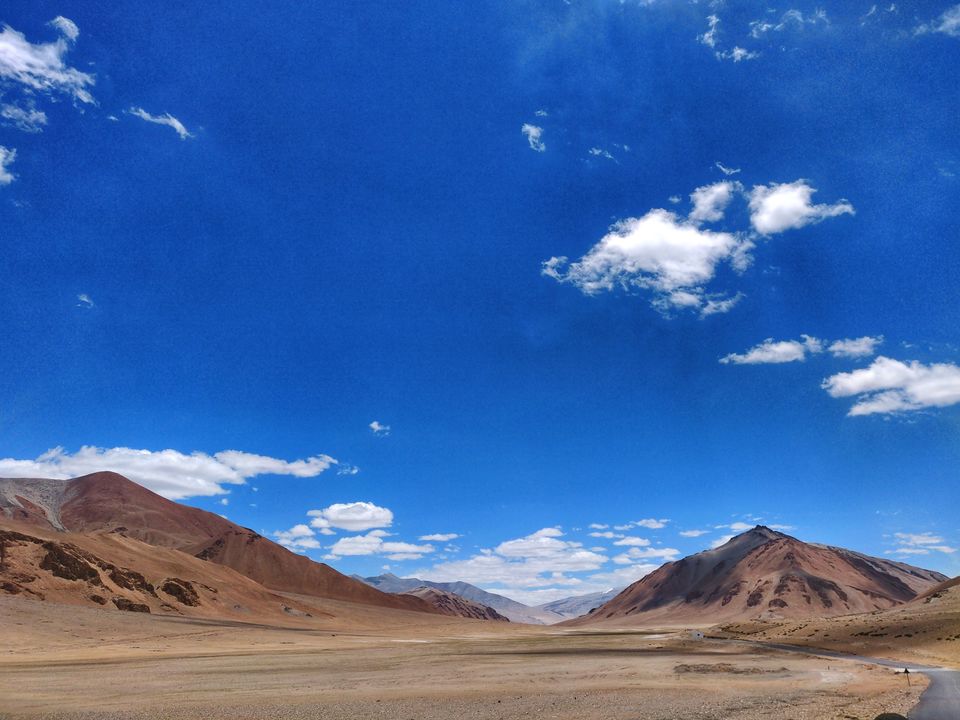 later we reached pang. Finished our lunch. There are tents available at Pang. Those who like stay for night can stay back at Pang. Also there military training camp at Pang on of the highest military training camps.
Later we headed towards sarchu passing Lachungla and Nakeela pass. Riding through ghata loops will take us near Nakeela pass. Ghats loops are fun to ride at day time has total 21 hairpin curves. If we have drone we can get top view of ghata loops. I managed capture one through my phone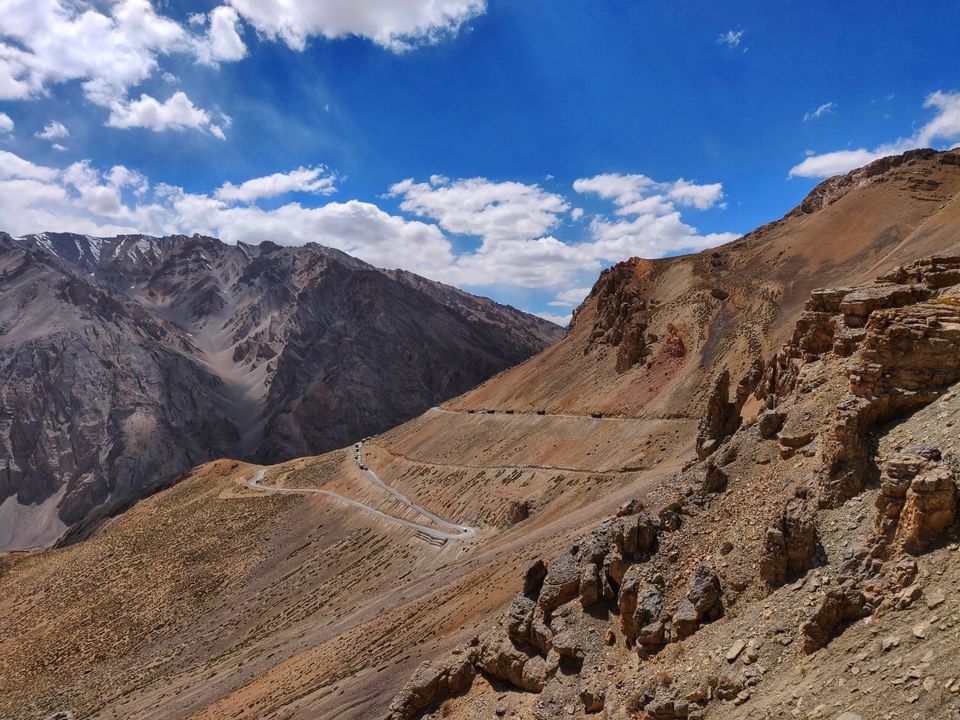 finally we reached sarchu. Our initial plan was to reach keylong by evening. This was infact do able. However few our guys were hit by high altitude sickness. So due to head ache we have stop by and rest at Sarchu. There are only tent options available at Sarchu.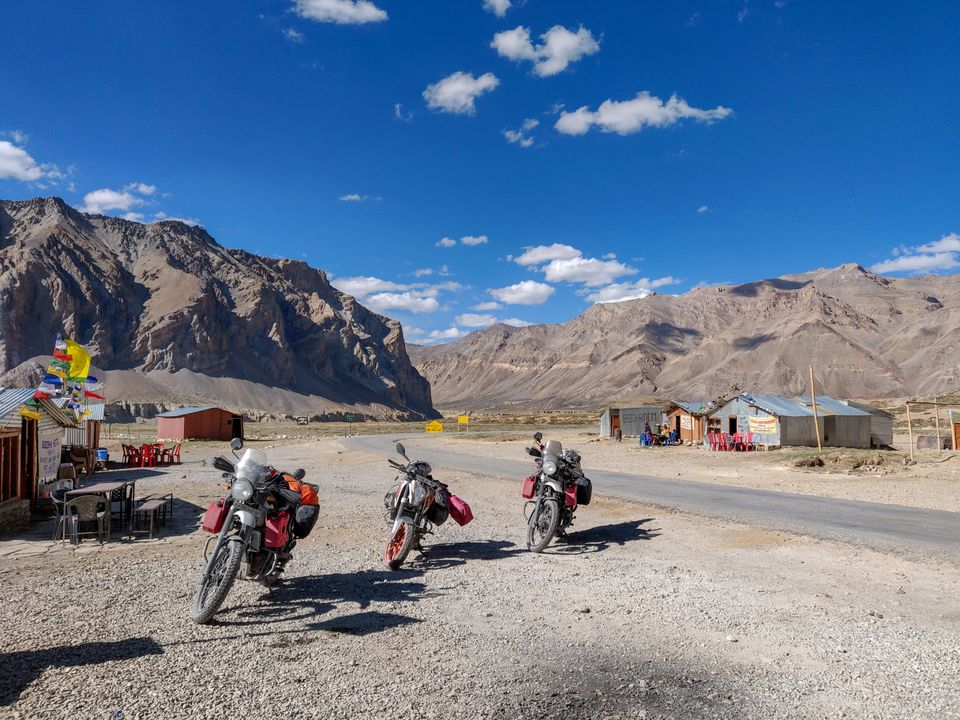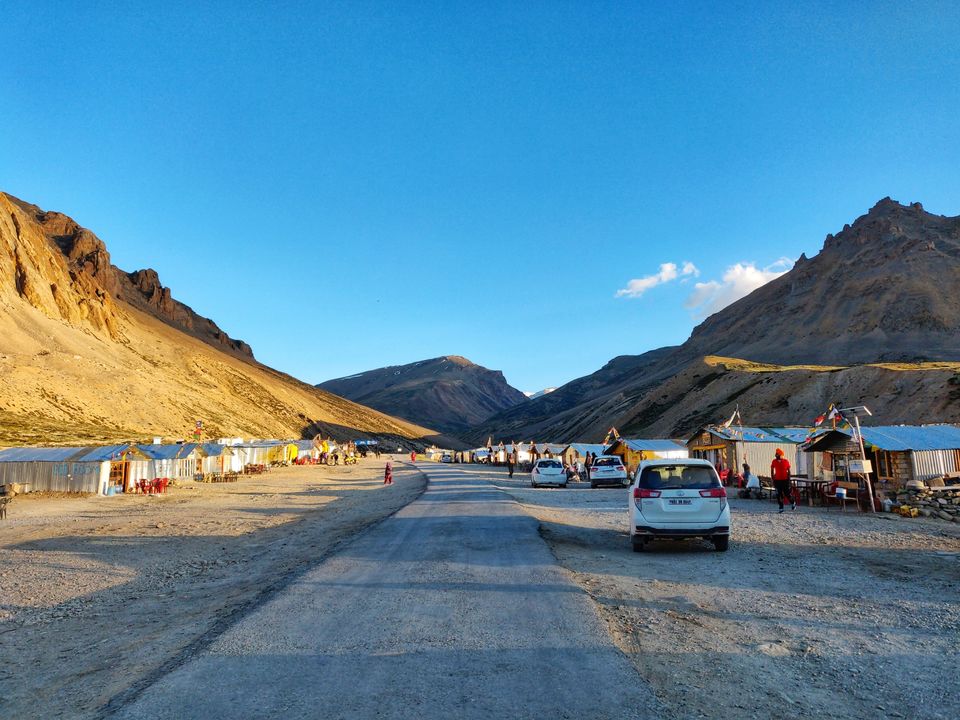 We were 3 guys. We decided to take one whole tent which can accomodate 4-5. Below are the photos of tent and hotel we stayed.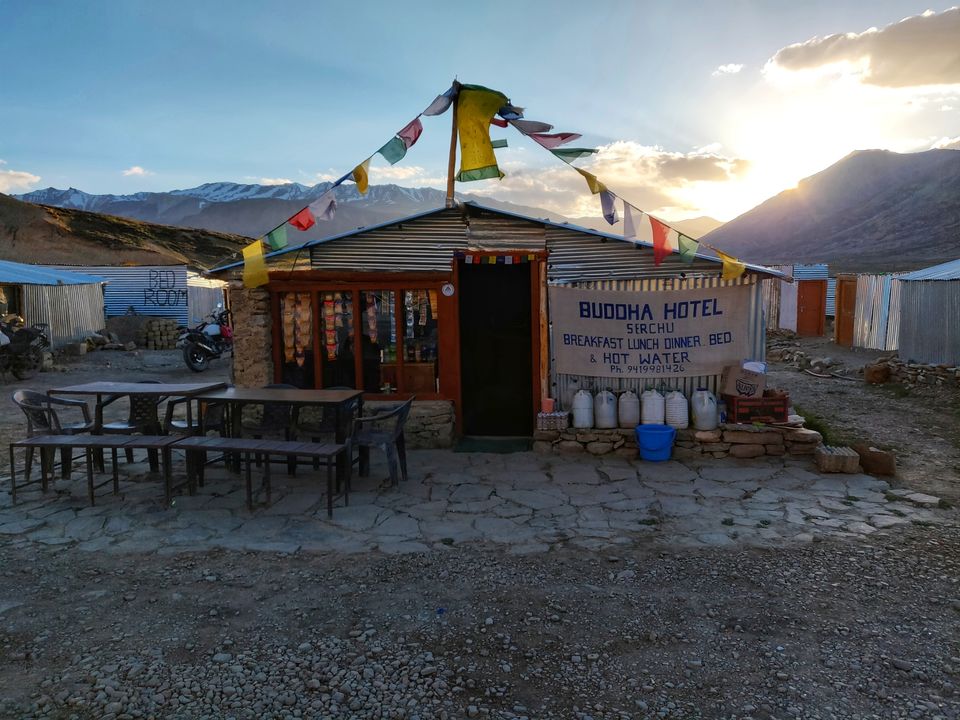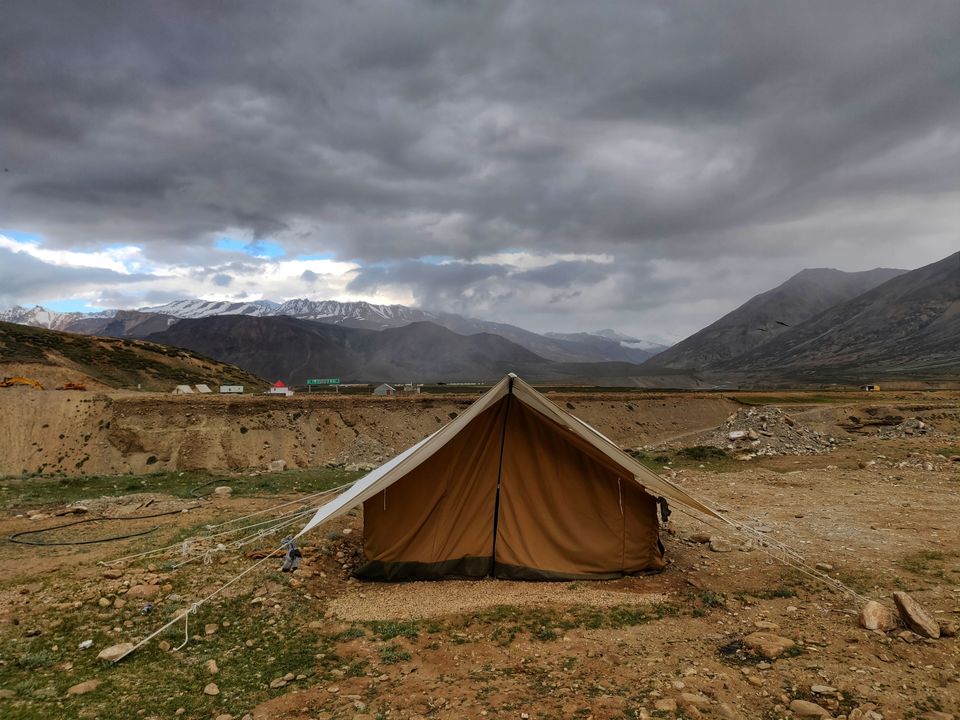 Hotel lady was kind. Also gave whole tent for very cheaper rate. We rested for some time and went out for walk in the evening . The town was so quite and peacfull we told ourselves we took good decision of staying back at Sarchu. If you travelling with family or couples best option is to stay at Keylong. As facilities at Sarchu might be not suitable. There is no network, no TV. You only have time to interact with your co riders and people who come across. That is what travelling is all about. We met 3 riders from Delhi, had very good time with them sharing travel experiences and jokes. Next day we all thought for riding together till Manali as our plan was pretty much same.
Sarchu to Manali
We woke up around 6:30am. We came out of tent it was snowing and temperature had dropped to 0. We had breakfast and headed towards Manali. The routes going forward would contain water crossing hence suggested to leave early and reach destination early. On the way to keylong we have to go through baralachala pass. If you are planning trip in May end and June definetly you will comes across snow walls in both sides of roads. Baralacha is always covered with snow during this time.
We reached keylong around 3pm had lunch and continued our journey towards Manali.
Route from keylong to Manali via this Rohtang pass will be followed by little traffic . Due to landslides and clearing process some times they stop the traffic. On the way to Rohtang pass the roads are totally off-road and we would come across 2-3 water crossing and one should be carefull. By next 1-2 years riding cross the water crossing would be easy as they are building small cement bridges to allow water path.
We managed to reach Rohtang pass around 4pm. Had nice cup of team. Weather very nice. If interested one can try snow games , paragliding here. Route from Rohtang pass to Manali is one of the best scenic routes. We reached Manali around 7pm. Rested for some time and went to Manali mall road. It's the happening place in Manali. You can shop, eat , chill with your friends till late night. Unfortuantely have not captured any photos on the way from Sarchu to Manali. Everything was only recorded in my GoPro action camera. We had one hell of party with Delhi riders that night to celebrate our Ladhak trip. We can stay back in Manali for 2-3 days and roam around places near by such as Rohtang pass , hidambadevi temple , meet Ganga trek, kasol, gurudhwaar,manala village . There places around Manali where you can go for paragliding , river rafting.
Uploaded few photos of mine from Manali visit.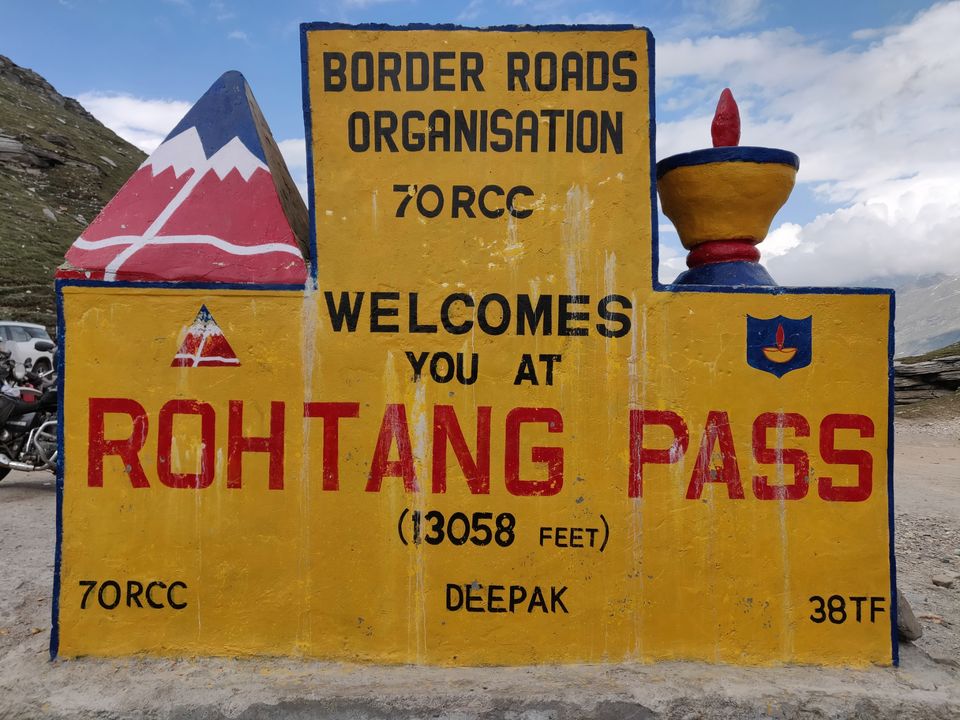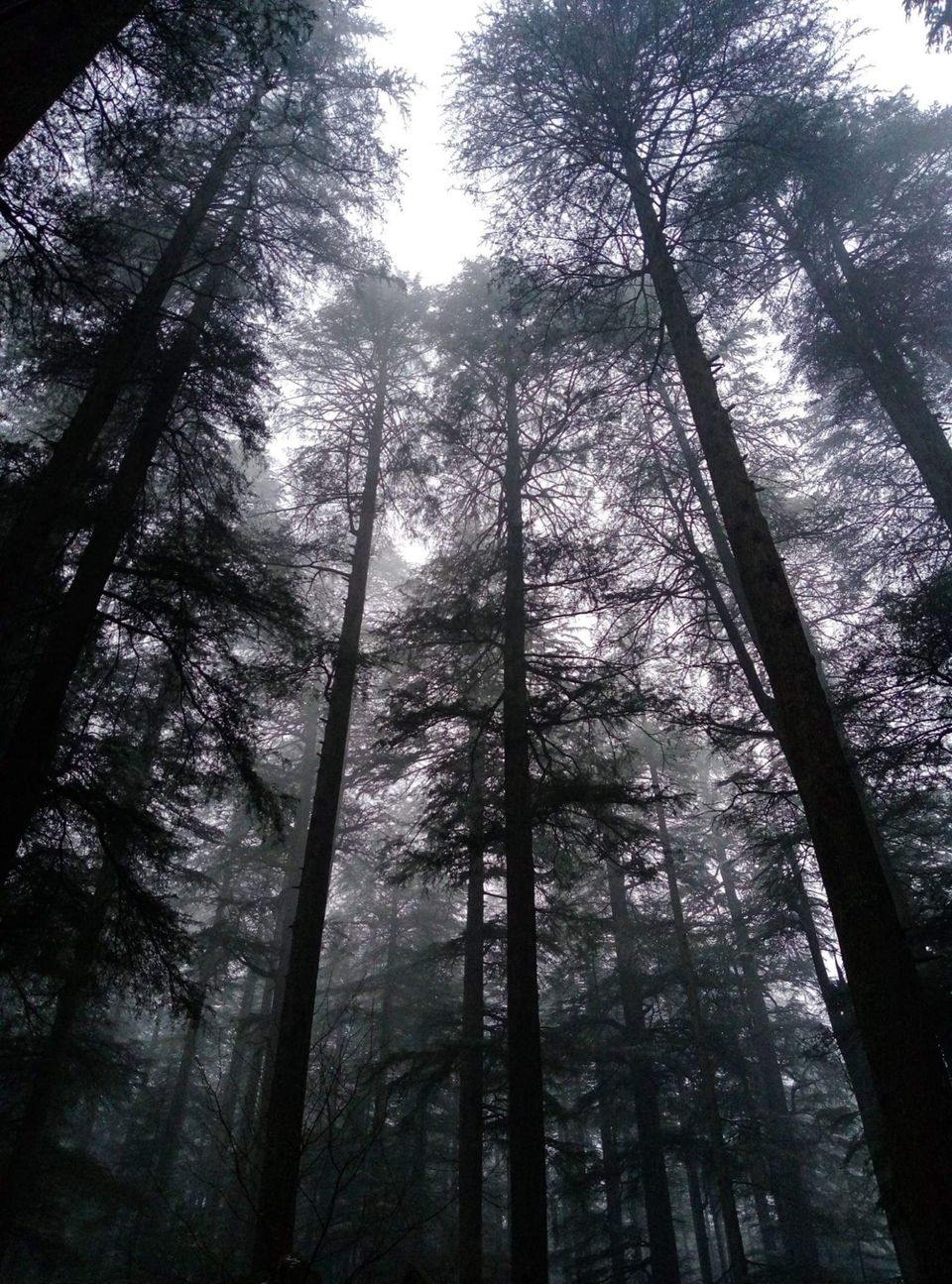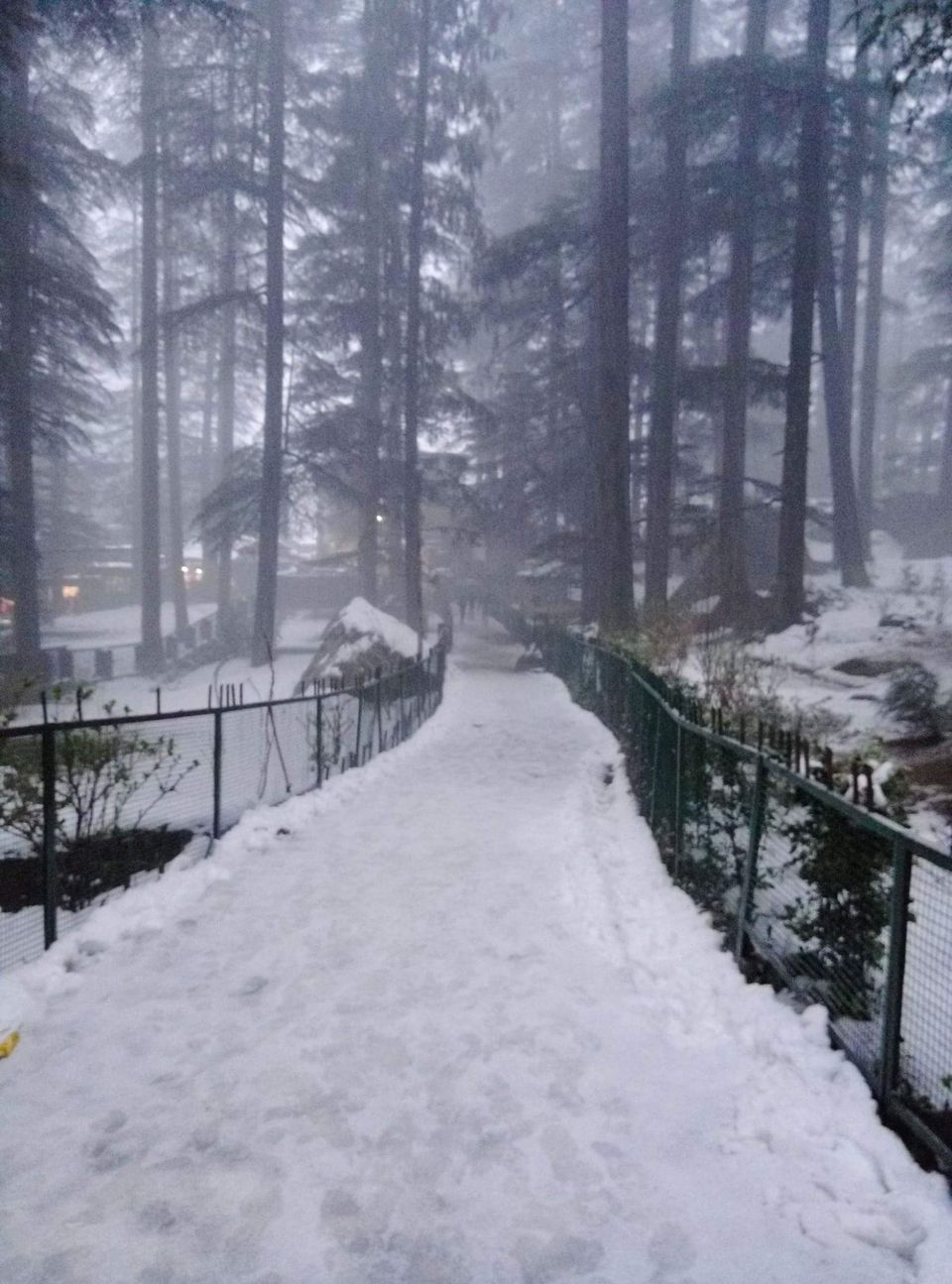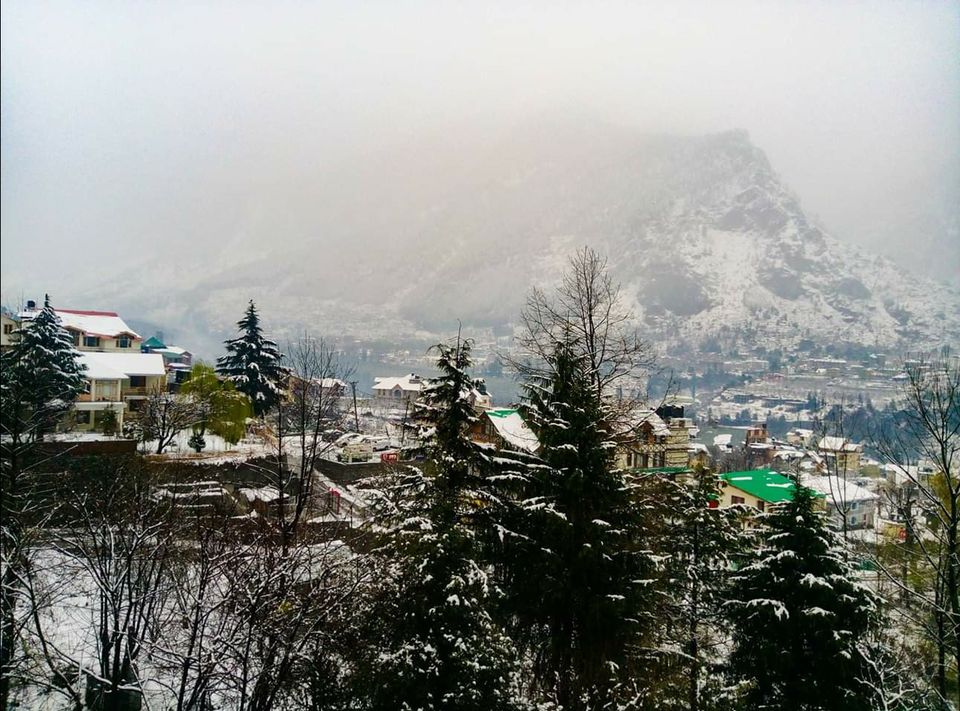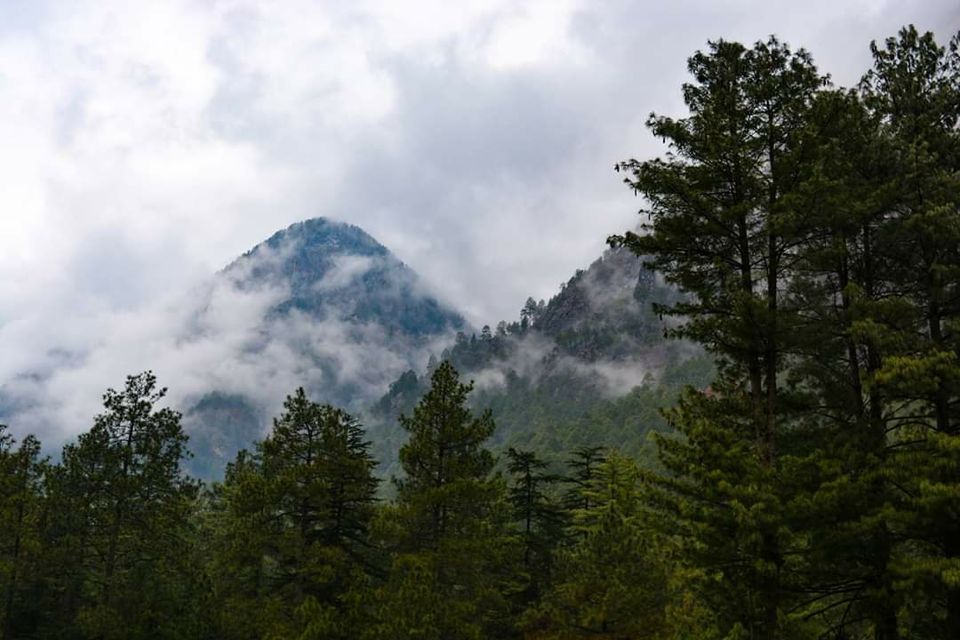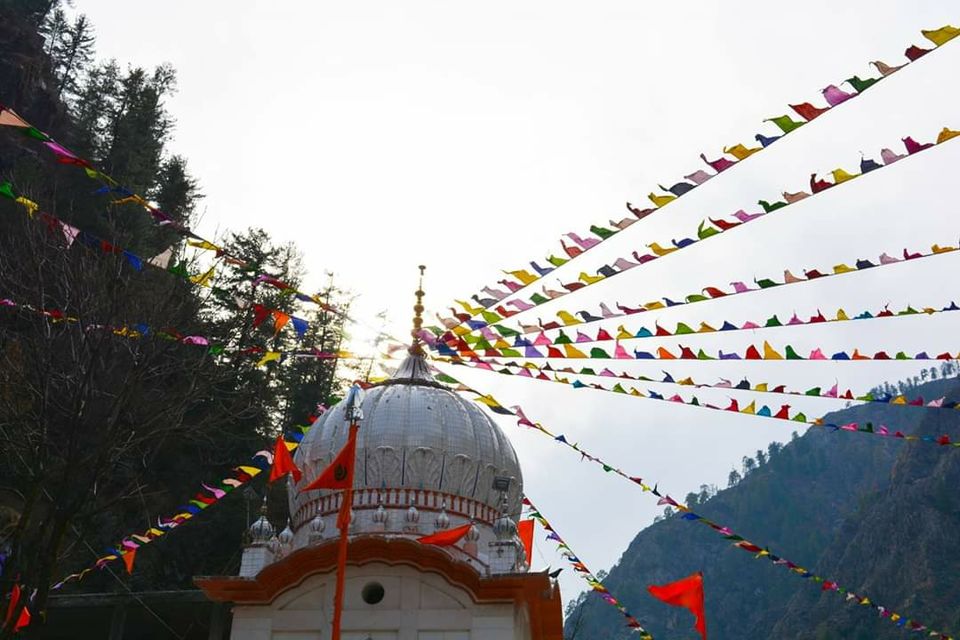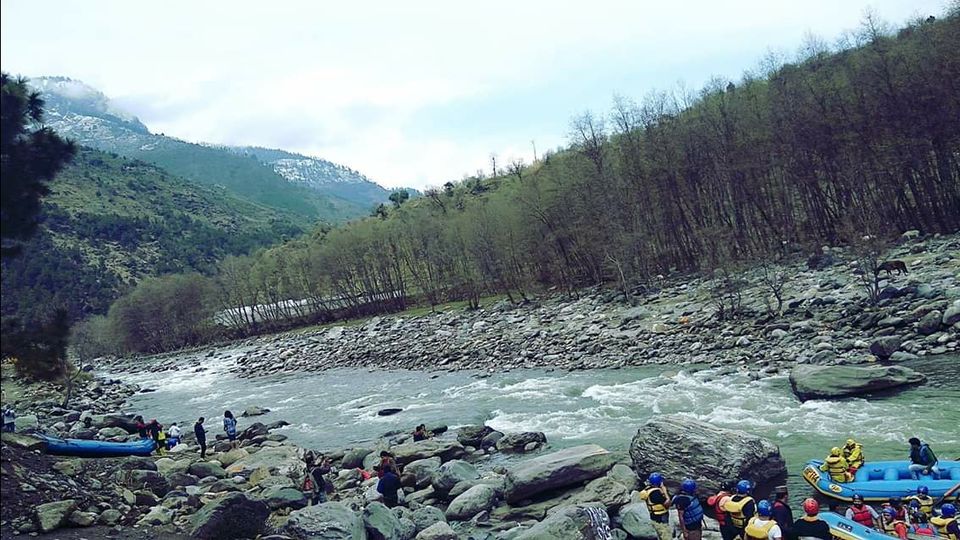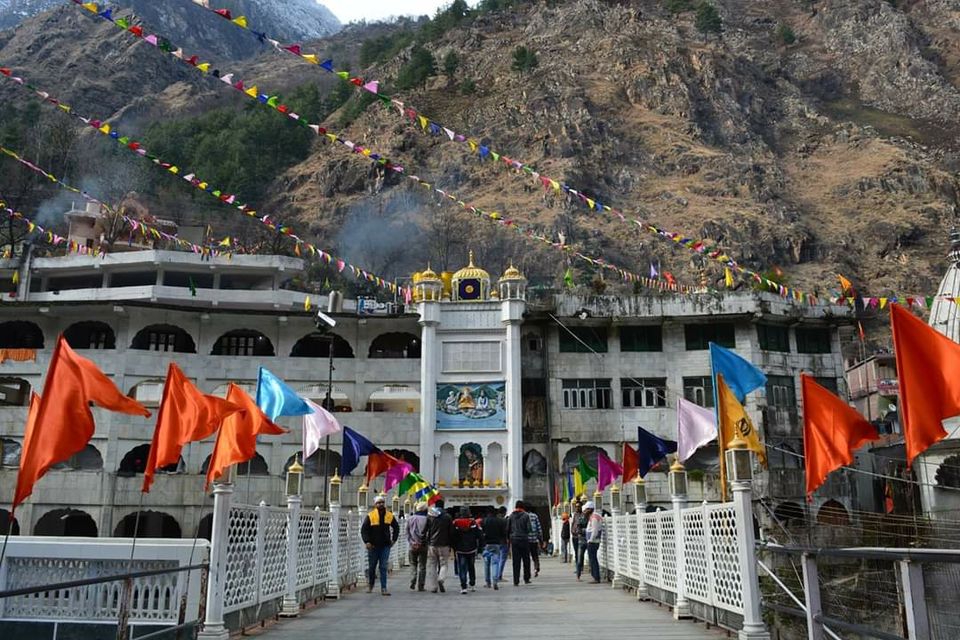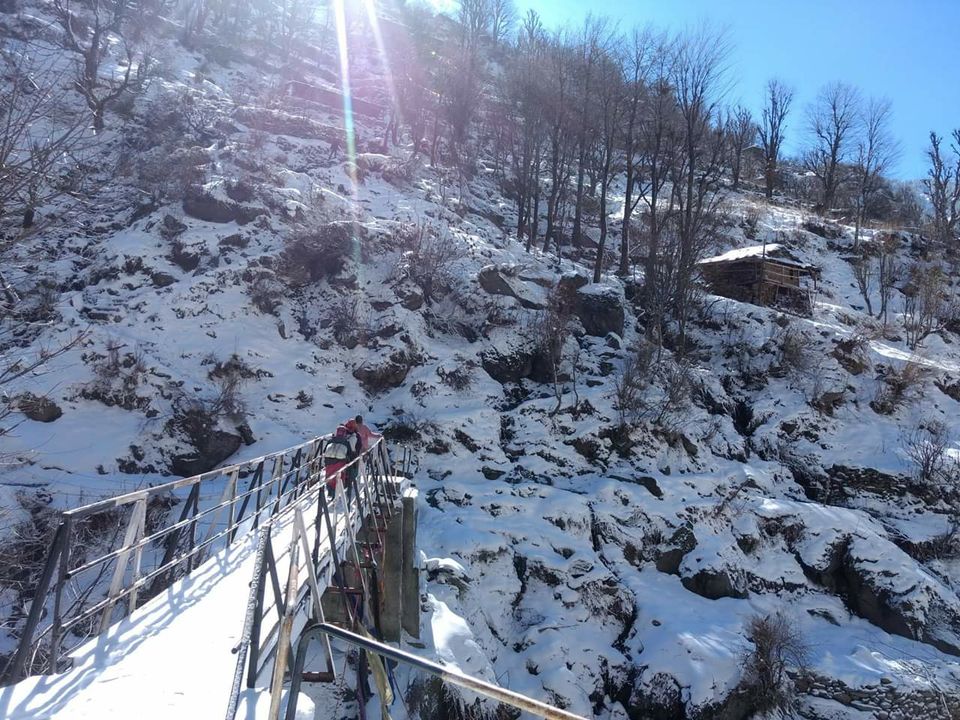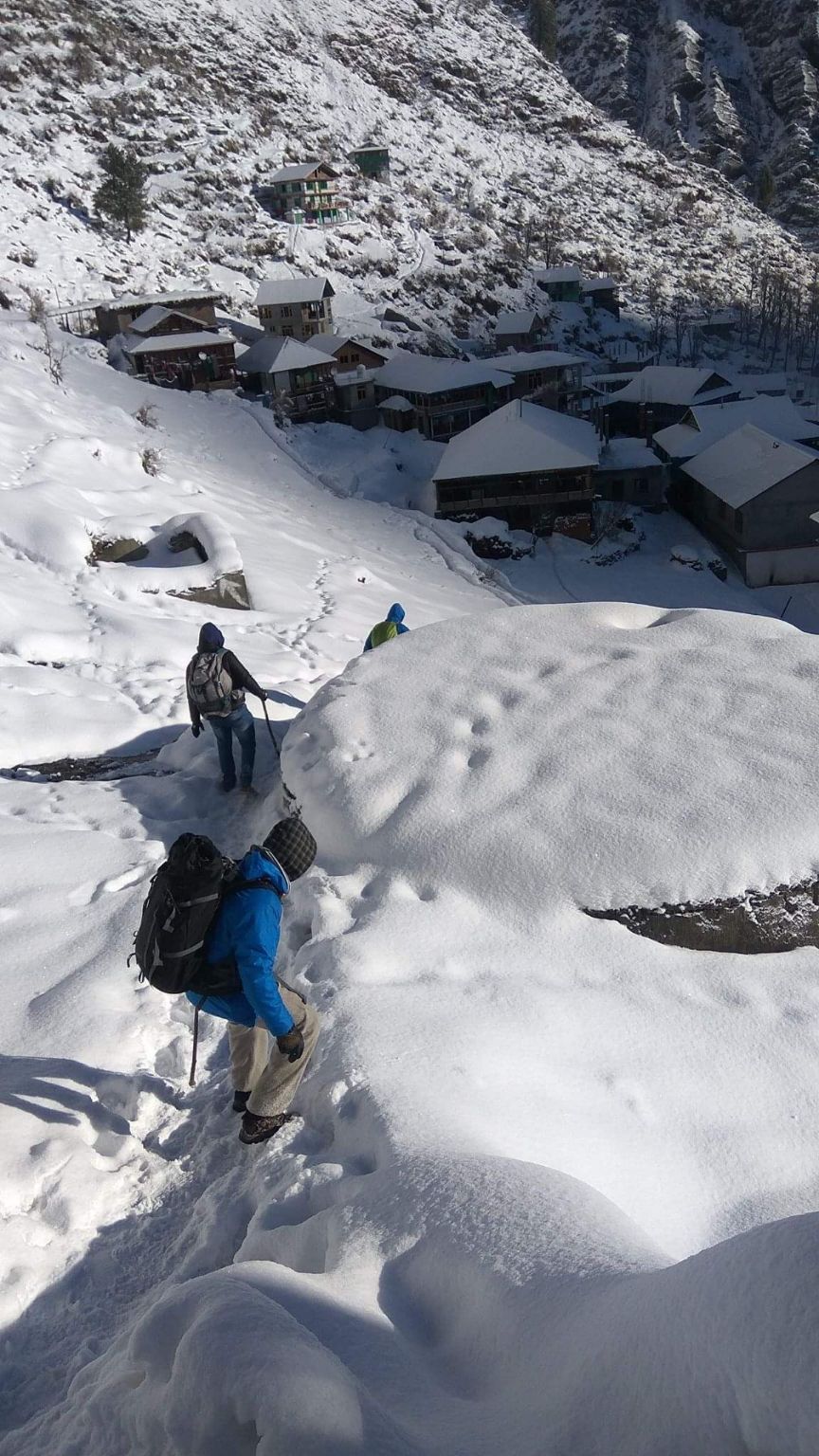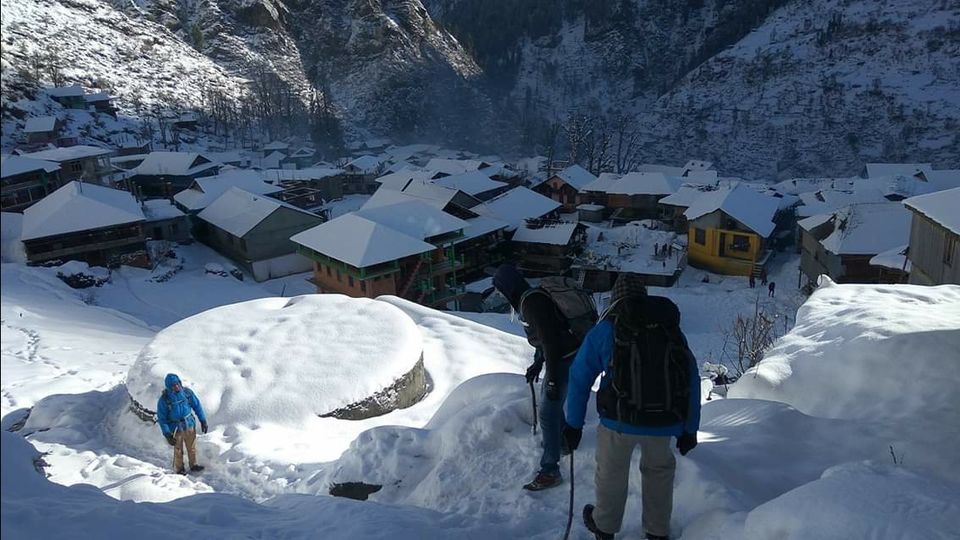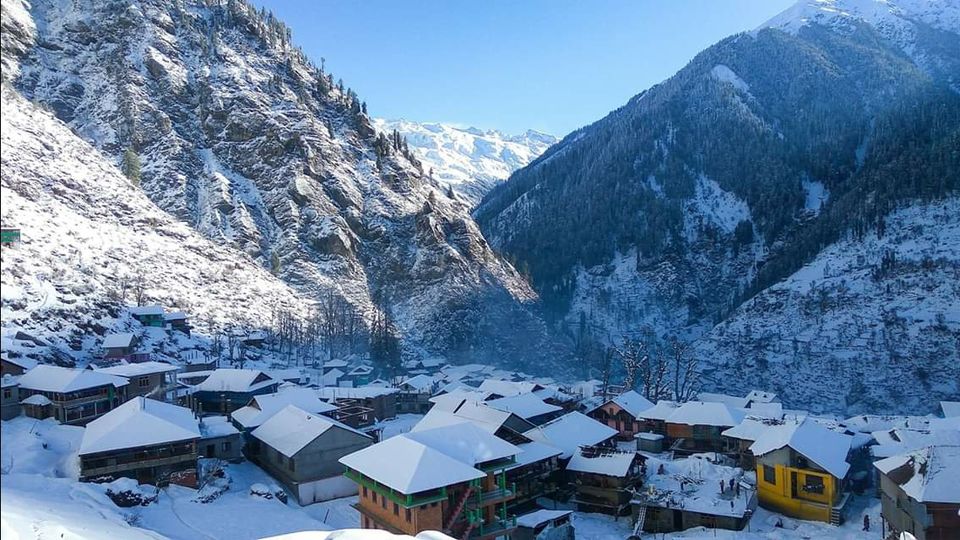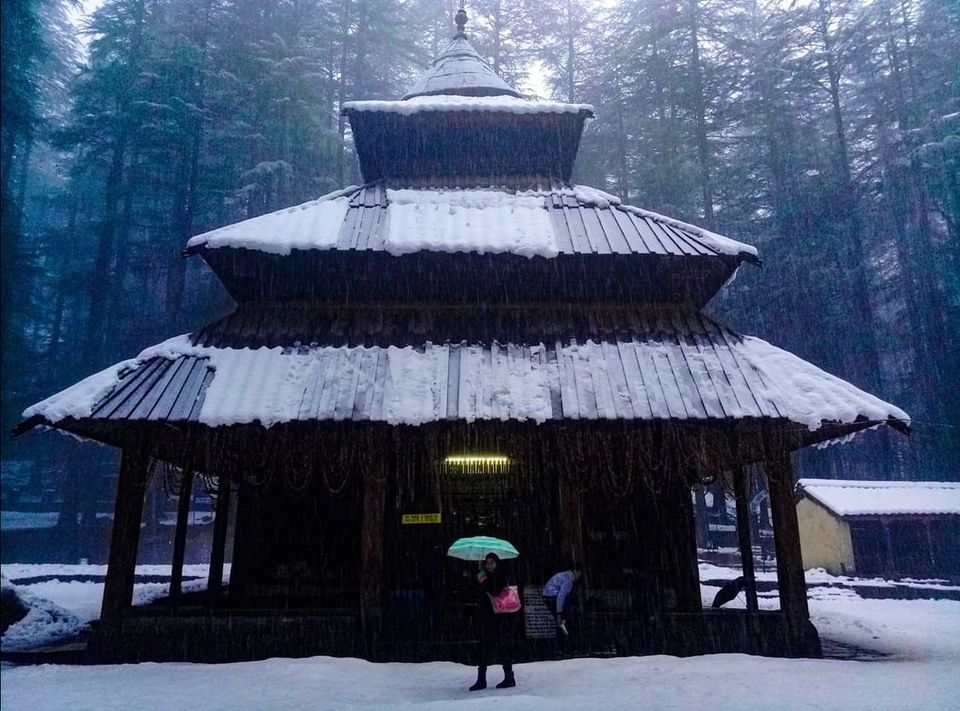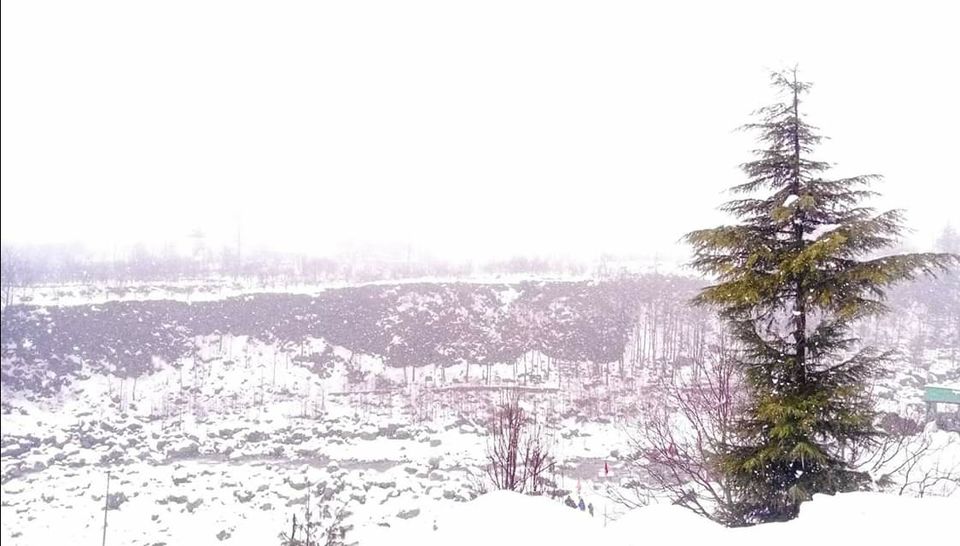 Manali to Chandigarh
Route from Manali to Chandigarh is 70% ghats. It is suggested to leave early. We stopped near by to mandi. And thought of riding to Chandigarh the next day morning . Ship our bikes at Chandigarh and head towards Delhi.
Chandigarh to Delhi
Shipped out bikes form Chandigarh Gatti logistics and left to Delhi. Chandigarh to Delhi would hardly take 4 hours. You can either take bus or rent cab. The route has n number of daabas so no issues when it comes to food options.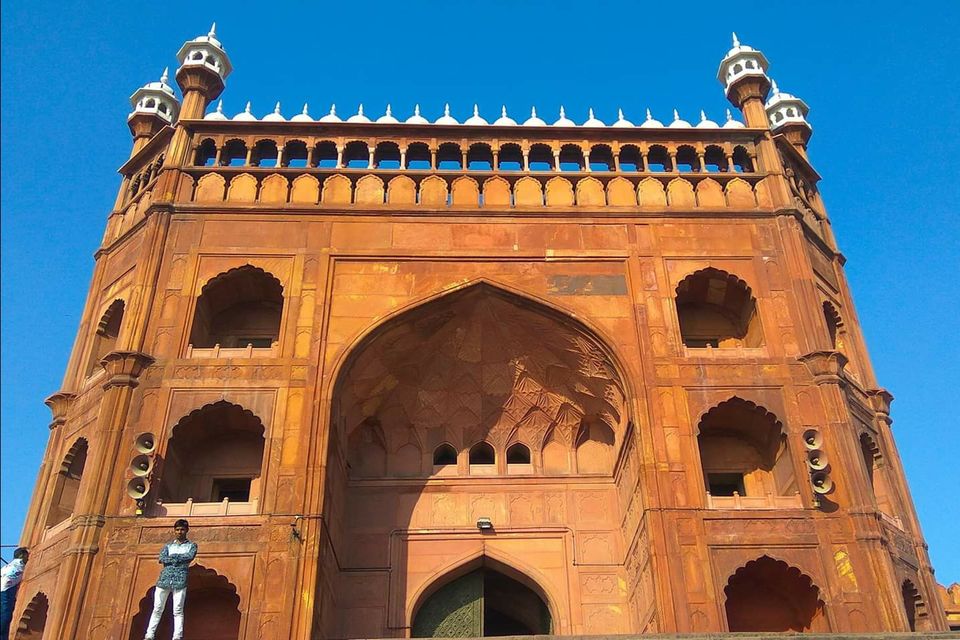 Delhi to Bengaluru flight.
We couldn't roam around much in Delhi due to the hot summer weather. Instead we stayed back in room chilling and going through our trip memories.
I would thank my school friend Muthu and Nikhil for being part of this tour, giving un forgettable memories to cherish through out life.
All the photos uploaded here captured from my mobile camera. Please bare with picture quality . Hope you guys enjoy the blog. Please comment and share .
Thank you