"We all live two lives, the 2nd one starts when you know there is only one life."
Ashfaque Ahamed repeats these words by Confucius when asked about his much-talked about journey around India. The internet has slowly been discovering and falling in love with the travel story of this Dubai-based banker and so are we. He has been traversing the Indian subcontinent for the last 28 days covering 9,532 km which also includes his Bangalore to Leh trip.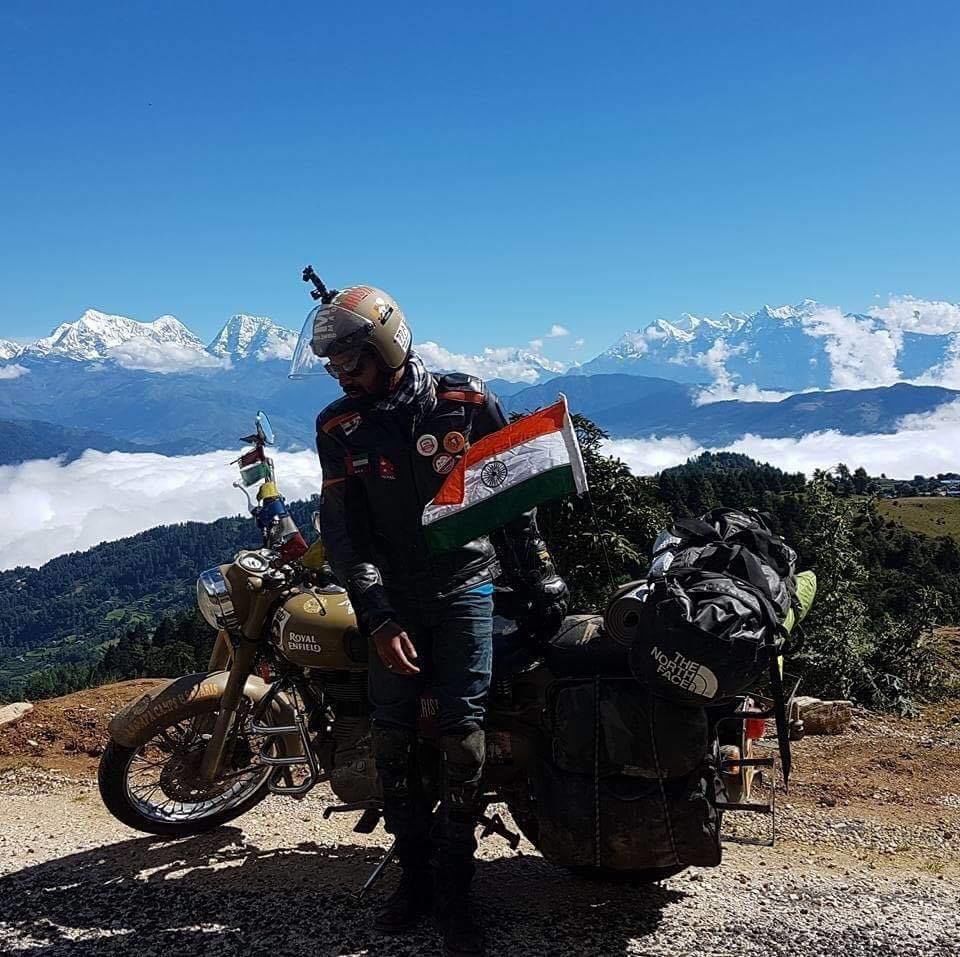 Ahamed, 33, is not new to the adventures on the road. He took a road trip with his wife Sumera in August 2015 and covered 10,000 km in 25 days on a Royal Enfield from Bangalore to Leh.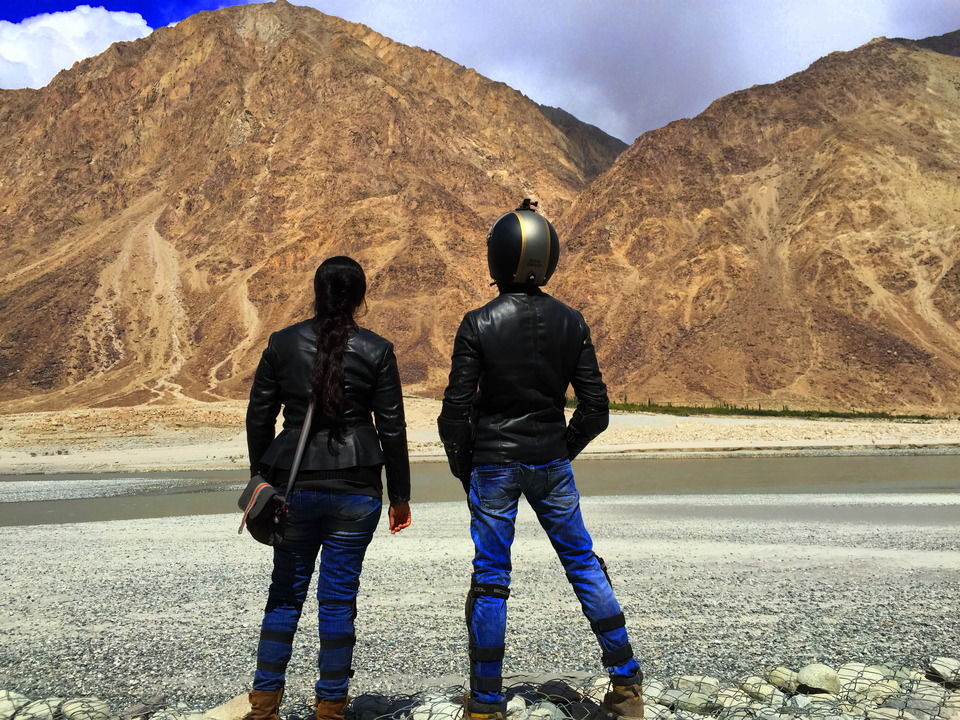 This time around Ahamed had a bigger and challenging plan before him – he was taking his trusted Enfield on the road all by himself. Starting his ride from Jaipur, the biker travelled around the Himalayan belt of India, Nepal and Bhutan and ended his ride in Bangalore. Here's his travel map.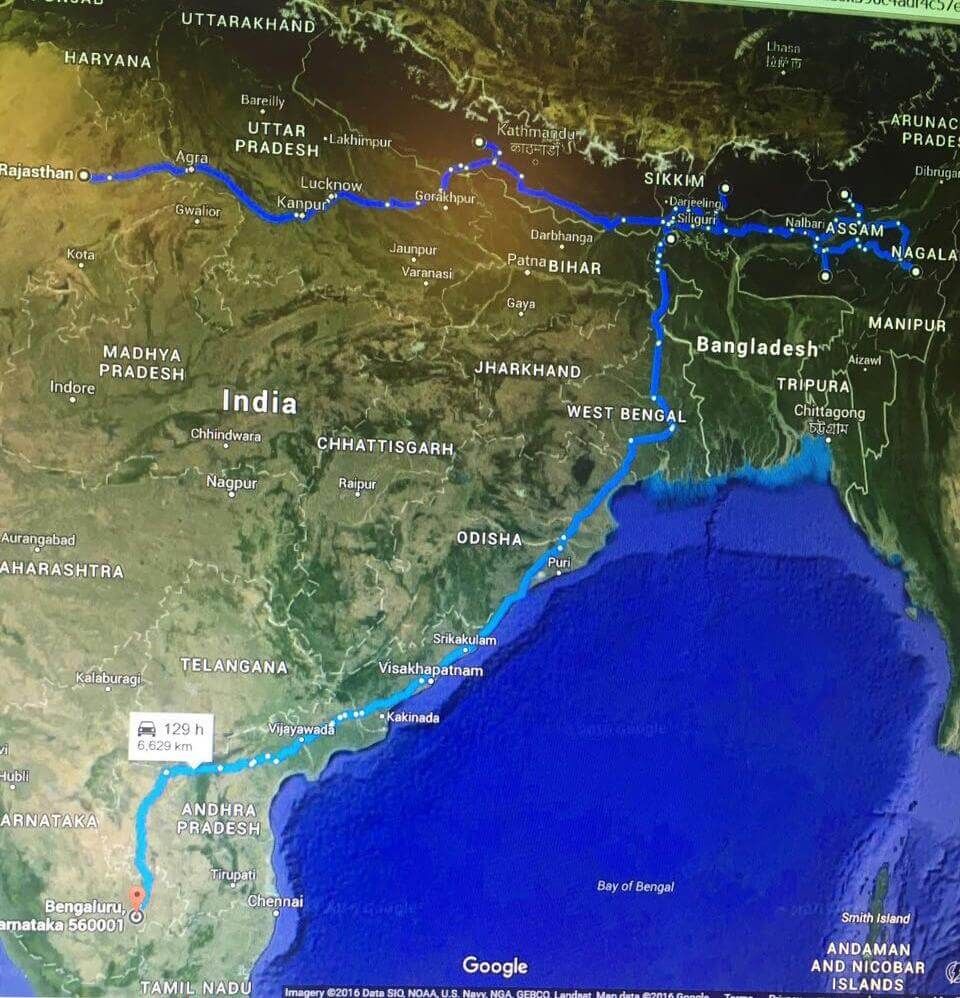 If you're wondering what places Ahamed covered on his stunner of a trip this time – you name it and he has it covered.
Jaipur, Lucknow, Ghorakpur, Pokhara, Kathmandu, Ghurmi, Phaplu Airport, Everest Region, Sirise, Mirchaiya, Kakirvitta , Siliguri, Darjeeling, Mangpu, Coronation Bridge, Jaigaon , Phuentsholing, Tigers Nest (Paro), Thimpu, Punakha, Phobjikha Valley, Trongsa, Zhemgang, Gelephu, Bongaigaon, Guwahati , Tezpur, Bhalukpong, Bomdilla, Jaswant Grah, Tawang Monastery, Shillong, Cherrapunji, living root double ducker bridge, Mawlynnong Village, Dawki River, Kolkata, Bhuvaneshwar, Cuttack, Vishakpatanam, Chennai and it stops at Bangalore.
For every traveller dreaming of taking a step forth and embarking on a trip of a lifetime, Ahamed has some learning from his experience that he shared with us.
"First of all, make sure you do a proper study of the routes and places you want to travel and make the itinerary accordingly. Be fearless, ready to face any obstacle that comes in your way by right preparations, carrying the right tools/ gadgets/clothes, acting with the right attitude and being calm and composed in situations. Most importantly not rushing in to anything to catch up with your schedule, this will make you lose the purpose and enjoyment part of your journey," says Ahamed.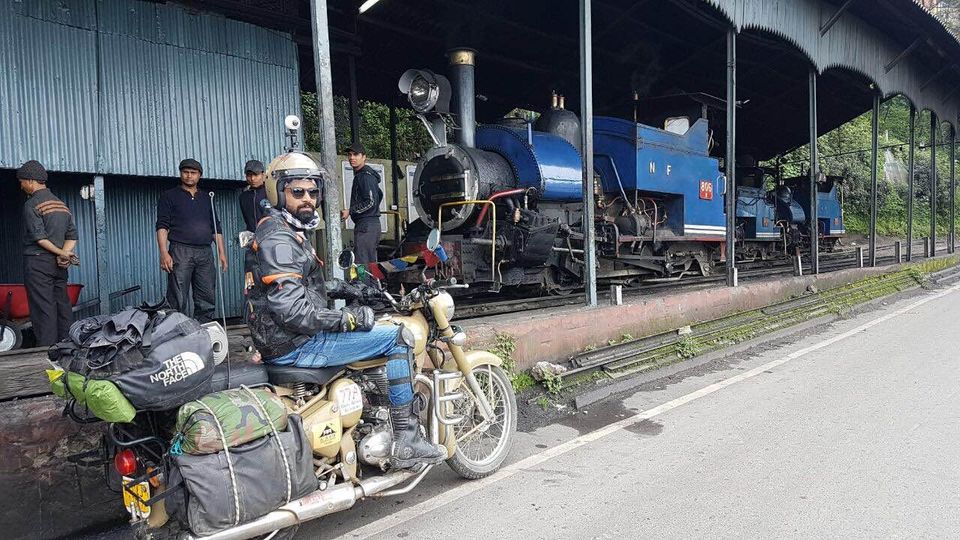 It's fascinating to see travellers testing their limits on the road with bucket lists that look almost like a dream. Ahamed's bucket list also reminds us of the limitless opportunities of exploring that India and the neighbouring countries offer us.
He has been supported on this journey by several sponsors including, Barista Coffee - India, UAE, Angata Camps and Safari - Tanzania, Royal Enfield - UAE and Delhi Dance Academy- India.
Telling us about the key highlights of his journey, he mentioned some of his bucket list adventures that only show his undying commitment to his dreams.
"I rode approximately 35 km closer to the Everest Base Camp eastern region through Nepal, which no Indian has ever reached with a motorcycle. The spot I turned the bike is near Ringmo Village, which is about 12 km from Phaplu airport."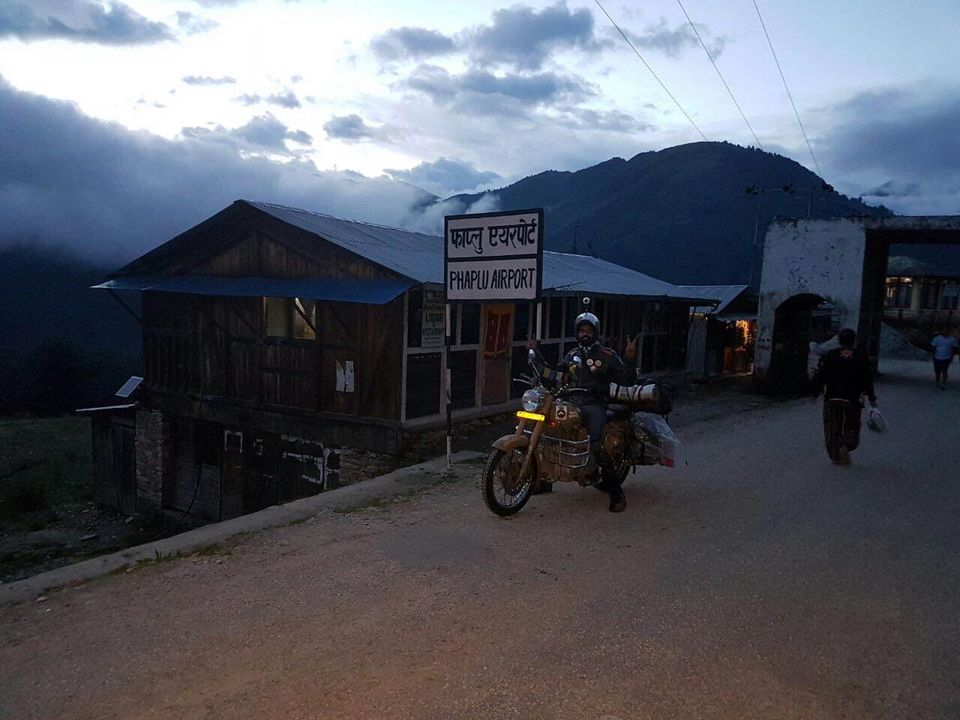 "I became the first person to cross the headrace tunnel (Mangdechhu Hydroelectric Project, Bhutan) with a motorcycle."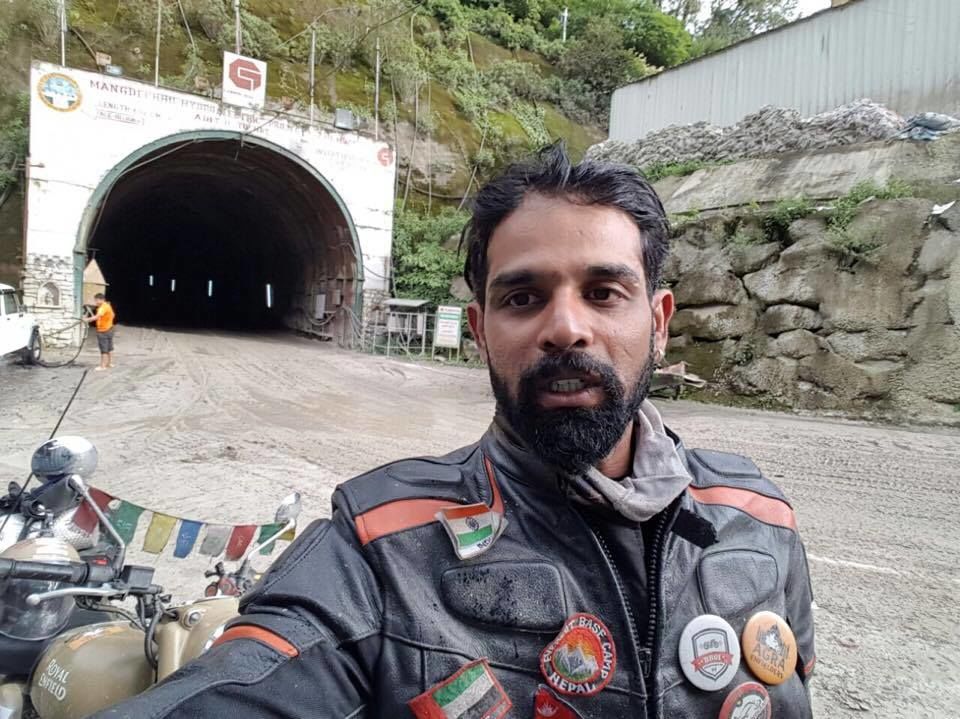 "Hiked twice during my ride. Tigers nest, Bhutan (4 hours of hiking) and the living root double ducker bridge, Meghalaya (7000 steps up and down)."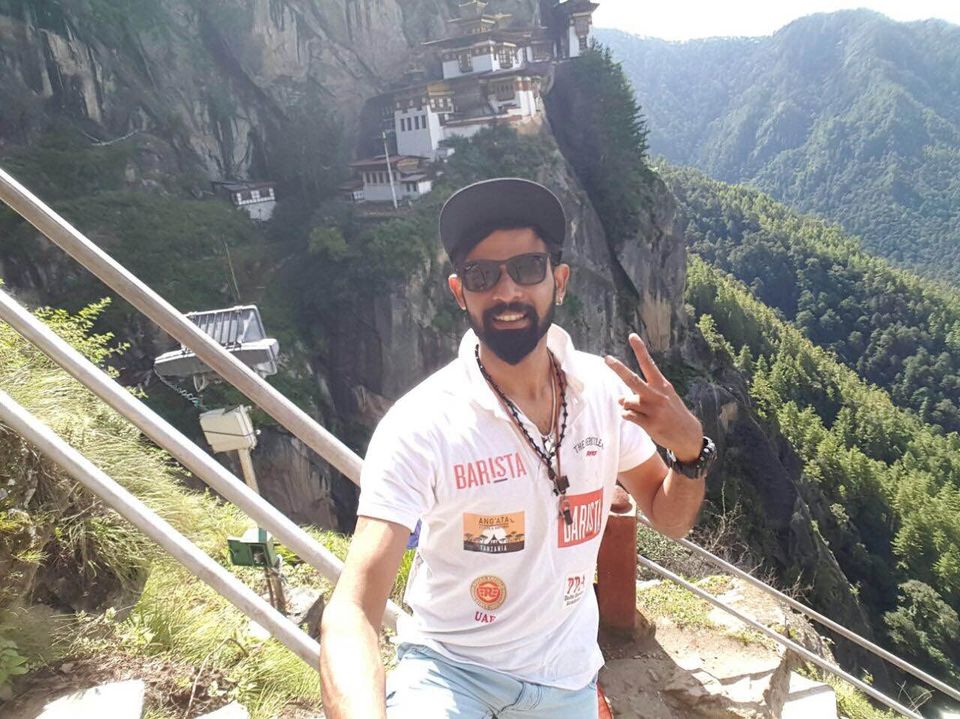 "Bungee jumping in Pokhara sure was a highlight of the trip."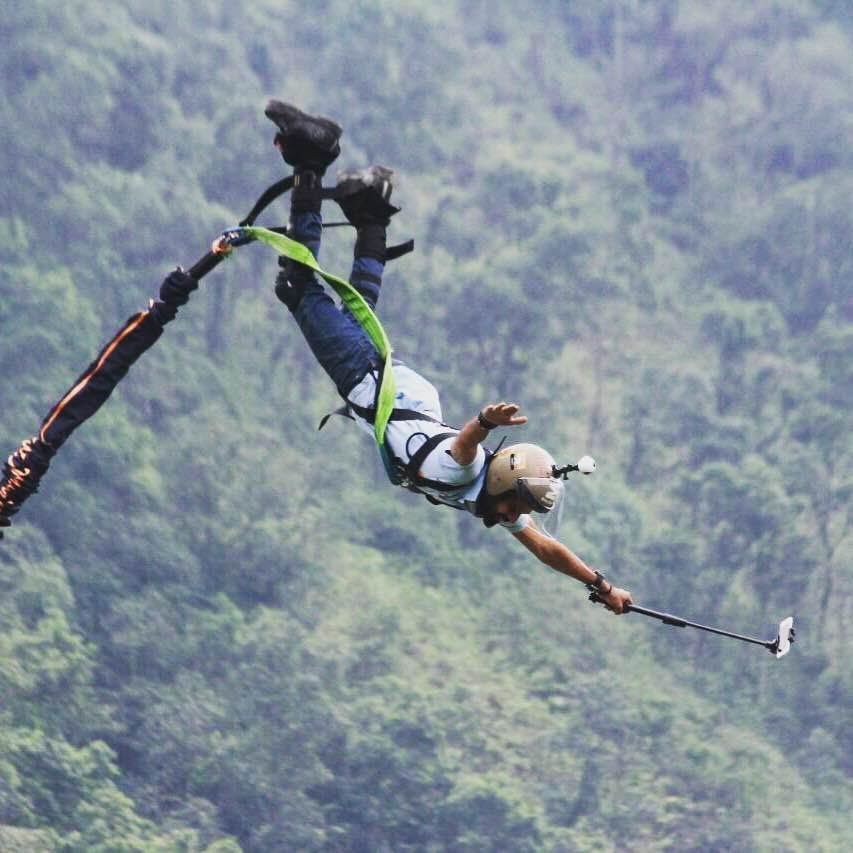 "Reached Jaswant Grah War Memorial in Tawang at midnight on Independence Day!"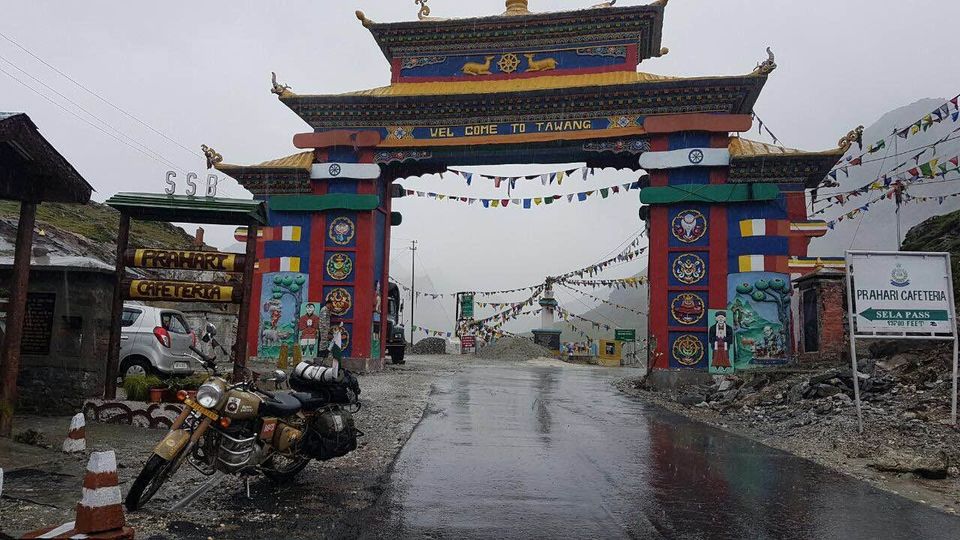 "Visited Mawlynnong village, which is also recognized as Asia's cleanest village."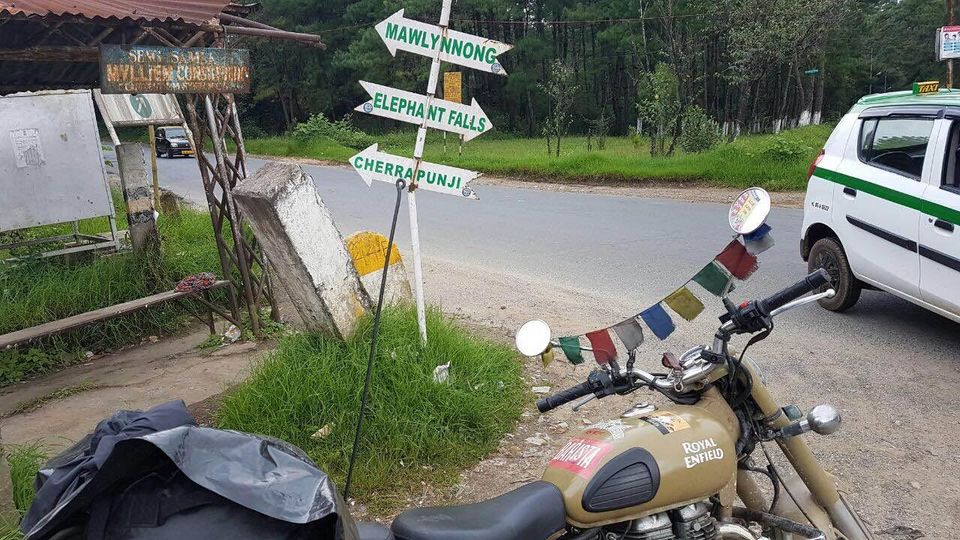 Ahamed's story seems even more fascinating when you realise where he's come from. He had been a resident of Bangalore before he moved to Dubai. Ahamed played professional cricket in England between 2002 to 2008, but life took a different turn after he suffered from a knee injury that stopped his cricketing career. He came back to India and worked as a DJ and later moved back to Dubai where he now works as a banker. He is married to Sumera Parvez Shariff and they have a beautiful daughter, named Ayra Ashfaque.
When we see this traveller in action with a helmet camera and gear tied to the bullet, hitting the road solo, no one can imagine the life that preceded the adventure. He is a 9-5 working professional, married with a child and this is exactly what makes his story special.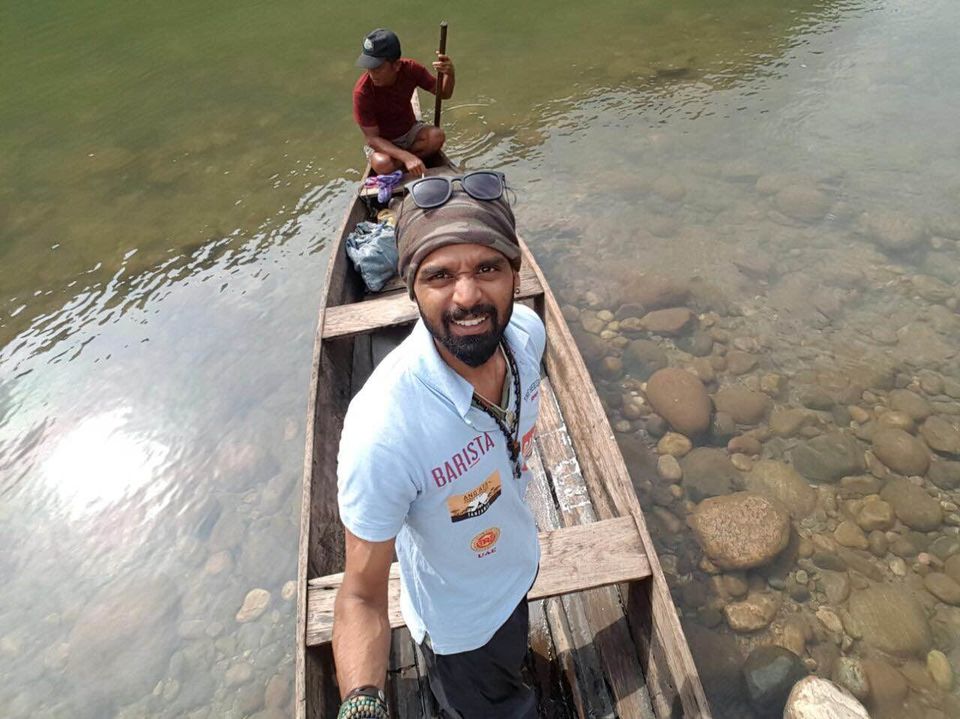 When asked about his motivation to take this incredibly demanding 10,000-km trip around the Indian subcontinent, he said the truth that most traveller's would swear by.
"Most of us will have dreams, but how many of us have the blessed to live our dreams? Some of us sacrifice our dreams to support our loved ones, some of us do it forcefully because their parents wants him/her to be something else in life, some of us try real hard to live their dreams, but give up trying due to losing patience, lack of confidence or demotivated by people around. All I wanted to tell them is that even at all these practical and common reasons you face, you can still make ur dream possible. There is always a way around and you just need to find that way and work towards it," said Ahamed.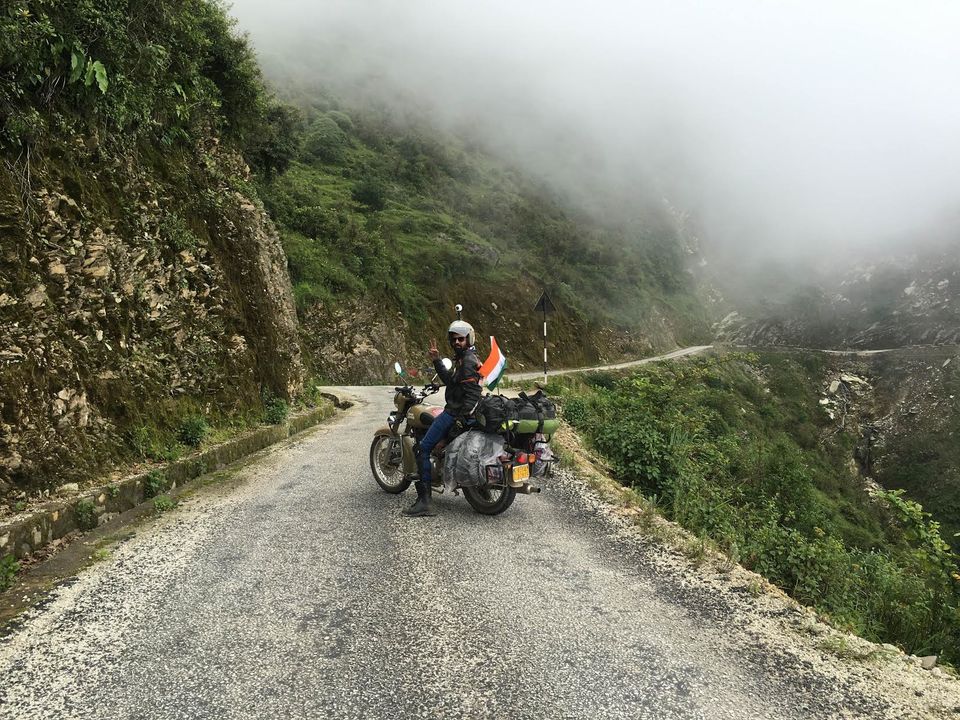 Travellers who have been on a mammoth journey like Ashfaque's Bangalore to Leh trip, sure do understand the level of commitment it requires when you challenge yourself like that. He said...
"I always like to challenge myself and test my mental and physical strength by doing things which most of them say it's impossible to do. I love traveling through the routes which less travelled and leave a trail, I have always believe that it is 10% talent and 90% hard work and dedication what it makes an individual to achieve his goals/dreams. Every dream is possible if you work towards it with full commitment."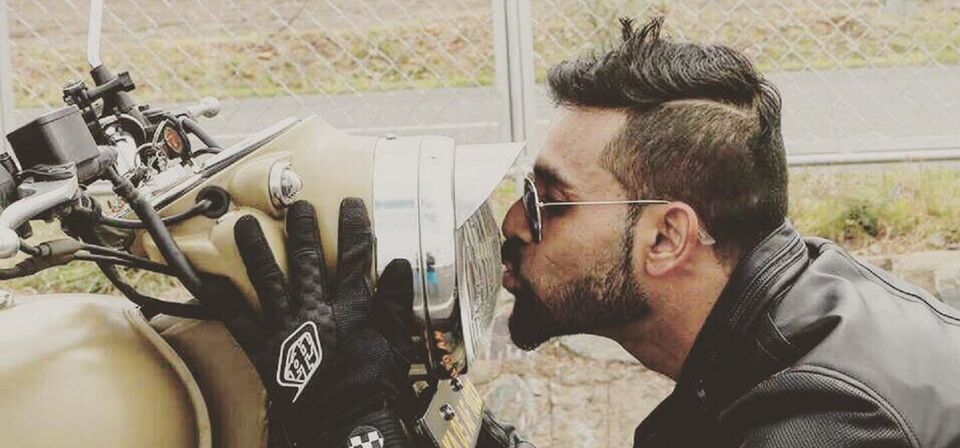 For every young person hoarding his dreams in his hearts, Ahamed has one clear message. He want to reach out to youngsters through his travel stories and inspire them to indulge in more physical activity, to go out and see the world.
"The virtual world is making our youngsters lazy and weak, which is stopping them from succeeding in life. They lack the problem-solving and facing-real-life experience due to this. There is no better way to learn and experience life than physical activities like travelling, doing social activities, spending more time playing sports and fitness activities."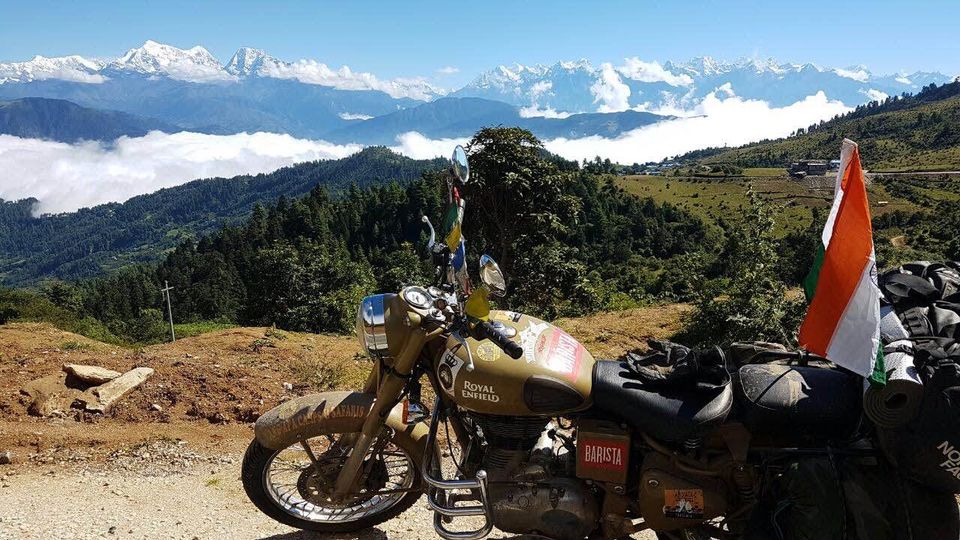 There are dreamers, doers and achievers all around us. Stories like Ahamed's keep us hopeful and working towards the dreams that we believe in.
Have you ever experienced Bangalore to Leh road trip? Let us know in the comments below.

Share your own stories about adventures and experiences, and tell us what you've been up to on the road. You can now share stunning photographs and videos of your travels with the Tripoto community and tell us about your journey.
Frequent Searches Leading To This Page:-
Bangalore to leh ladakh distance, Bangalore to leh package, Bangalore to leh tour package with price, Bangalore to leh ladakh tour packages, Bangalore to leh ladakh package, Bangalore to leh ladakh packages