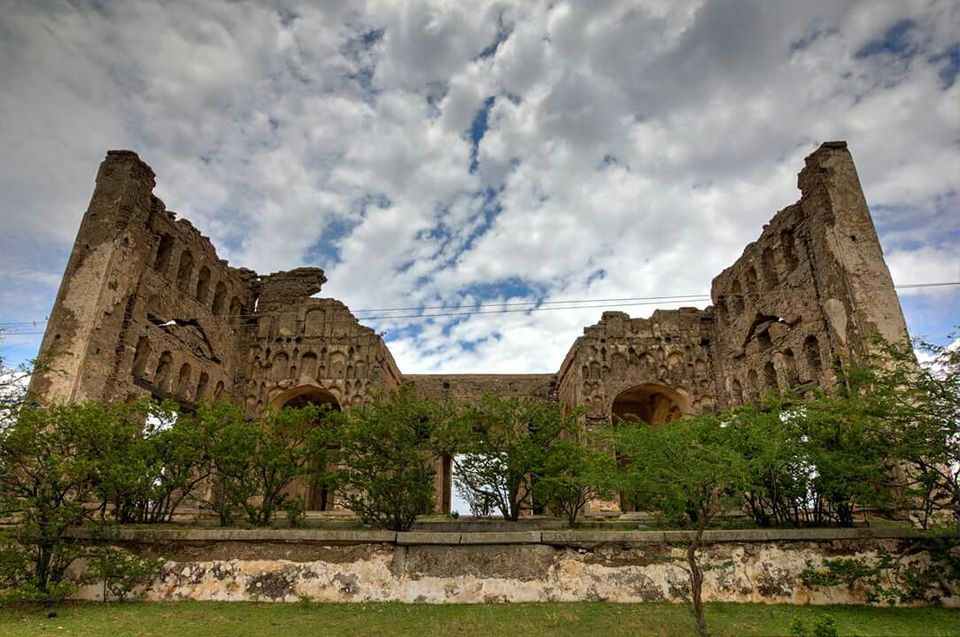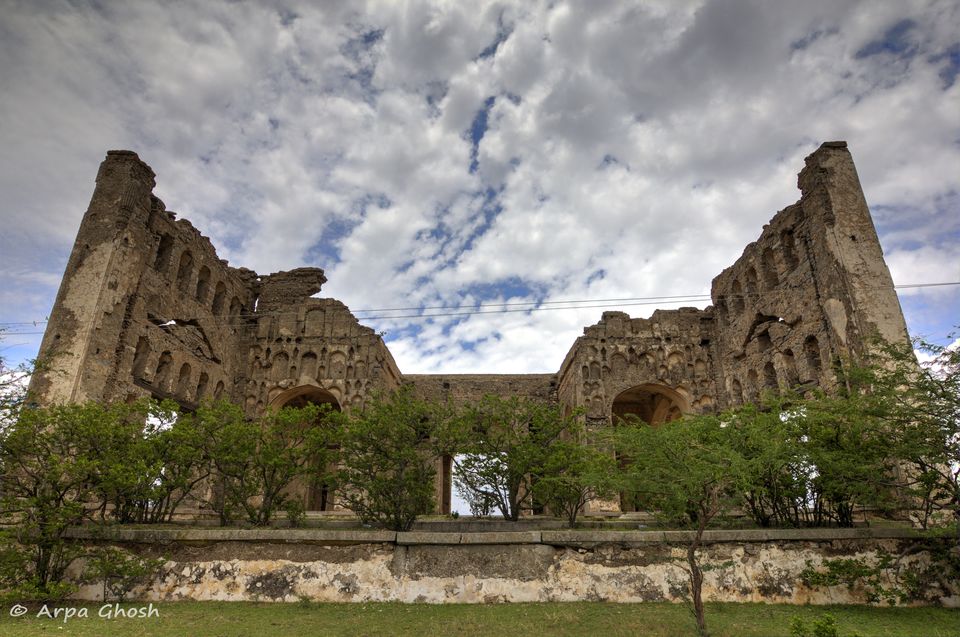 It was 25th June 2016. Weather was fantastic! The weather called for a road trip and without any delay, I-my hubby- and our travel freak friend hit the road on the way to Bhongir Fort, situated in Nalgonda District of Telangana. We started our journey around 8am in the morning from Kondapur. We took the ORR route to reach Bhongir. Though the route may be quick, this is not the recommended route as you end up driving few km extra. We followed ORR straight route then took the exit for Ghatkesar. We had our first stop at Ghatkesar for breakfast. The restaurant was really good with AC/ Non AC option and had a wide breakfast spread. We chose a plate of Idli & vada and two Masala Dosa. Masala Dosa was tasty and quite filling!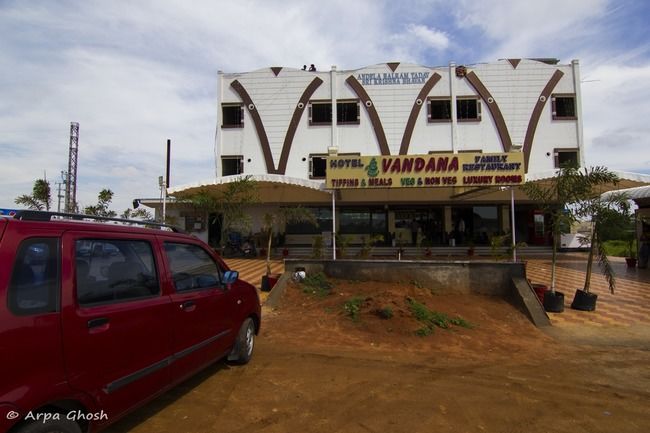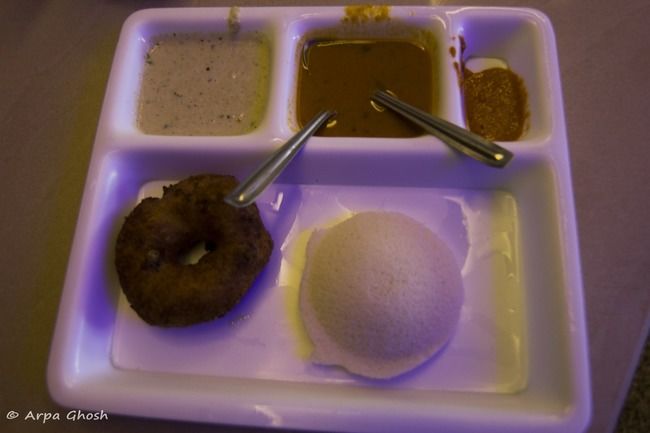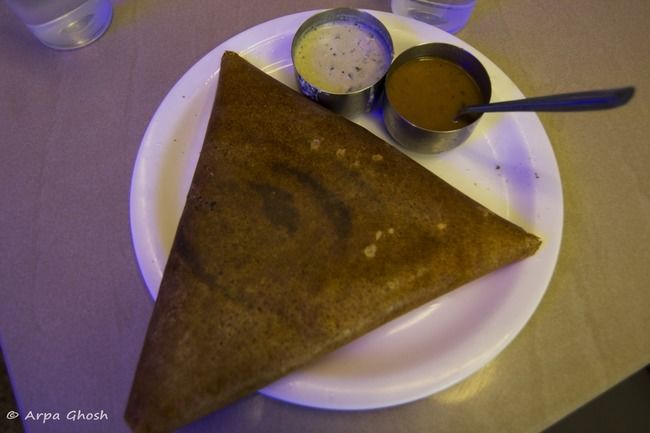 Having done with breakfast, again we started for Bhongir. The way to Bhongir has picturesque beauty. The weather was superb. The bright day with clear blue sky added charm to the beauty!
We reached Bhongir around 10am. The entry ticket is Rs.3/- per head. They charged us Rs. 20/- [3 members, Camera, Car parking, all inclusive]. The first sight of Bhongir Fort was quite catchy. A huge oval shaped structure spread over an area of 40 acres. The Fort is built on one isolated monolithic rock.
There is no guide/ pamphlet or any inscriptions to share the historical background of the place. I have learnt from my online research that Bhongir Fort was carved out by the Western Chalukya ruler Tribhuvanamalla Vikramaditya VI and was initially named after him as Tribhuvangiri. Then, the name gradually became Bhuvangiri and subsequently Bhongir.
At the very first entrance, one will find a statue of Sardar Sarvai Panappa, the monarch of Goud Community and one time ruler of this Fort and surroundings. There are stairs carved out of the rock to climb uphill. To reach to the top, one can either climb stairs or trek to the top.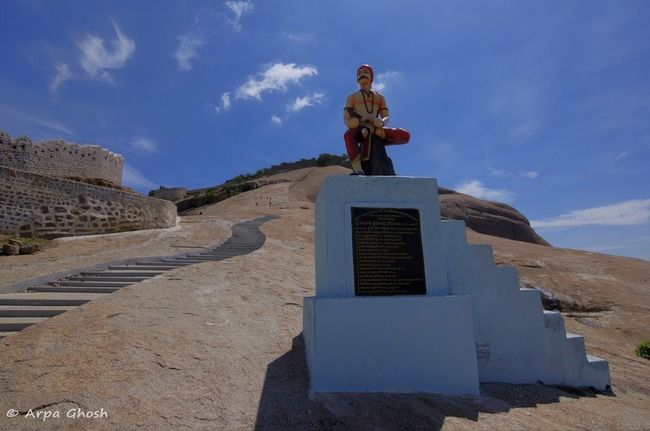 We started climbing stairs. As you move higher, you will be mesmerized by the beauty around. The day was super breezy! So, we enjoyed the breeze as we climbed higher. I would suggest one to choose a day with pleasant weather for Bhongir trip. Otherwise, it would be quite strenuous to climb uphill in dry summer day. As you climb higher you will be awestruck by the beauty around. The Fort is in ruins now. Yet you can observe the century old architecture. There is a Temple almost near to the top of the Fort. There are two ponds on top of the Fort. I was quite surprised to note that. The source of water at such a height is unknown. These days, due to monsoon, water must have accumulated there. However, my friends who visited on other season have also noted the same. The topmost way to the Fort doesn't have any stairs. One has to take support of the railing to reach to the top. The slope is quite sharp here. The view from the top was extremely beautiful. The cool breeze was very refreshing for us on that day!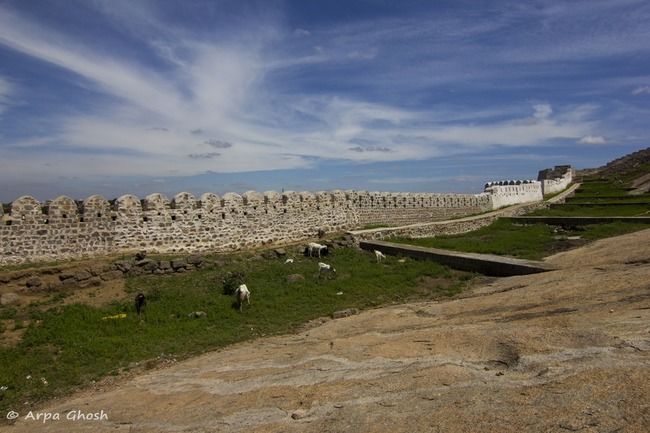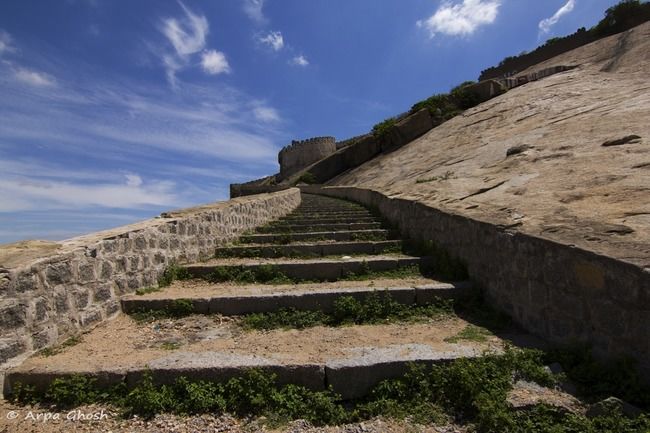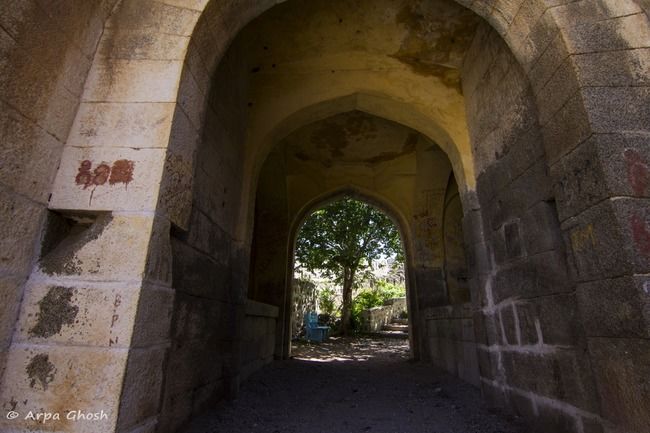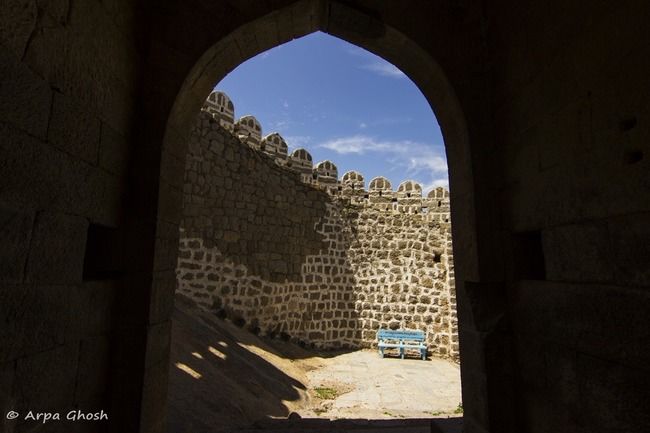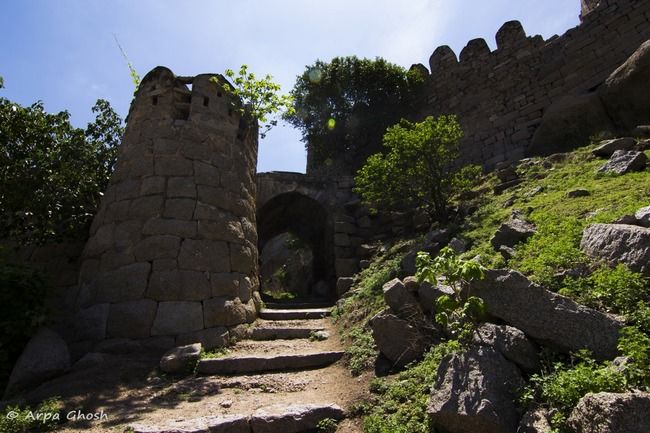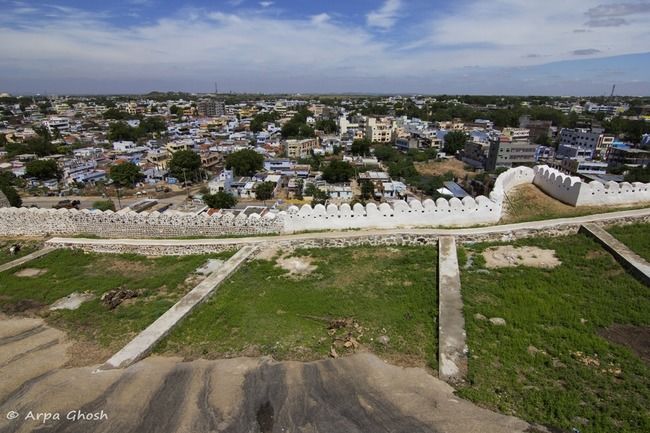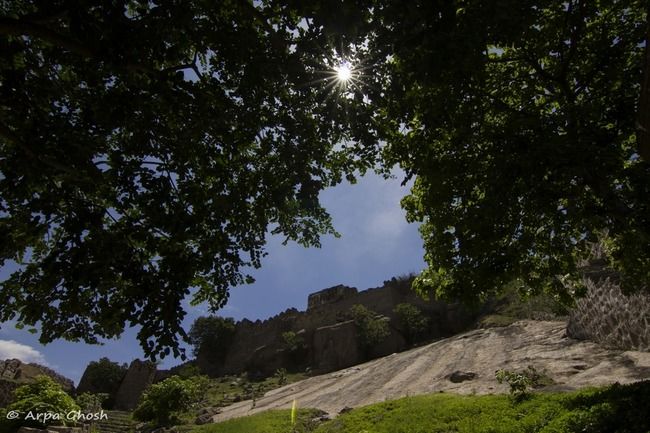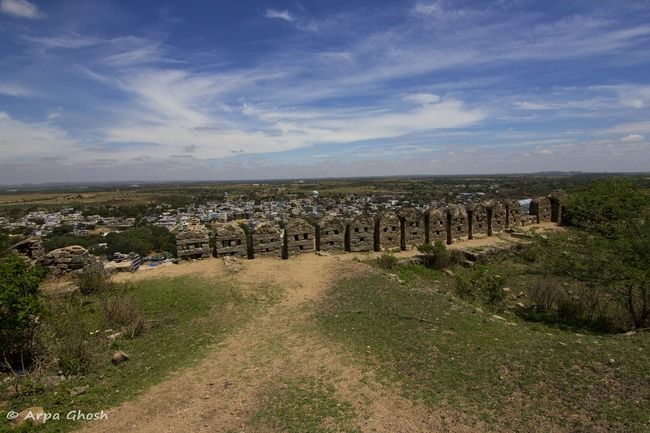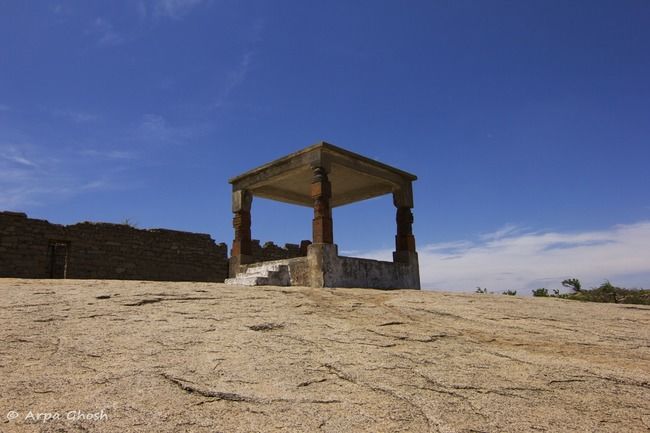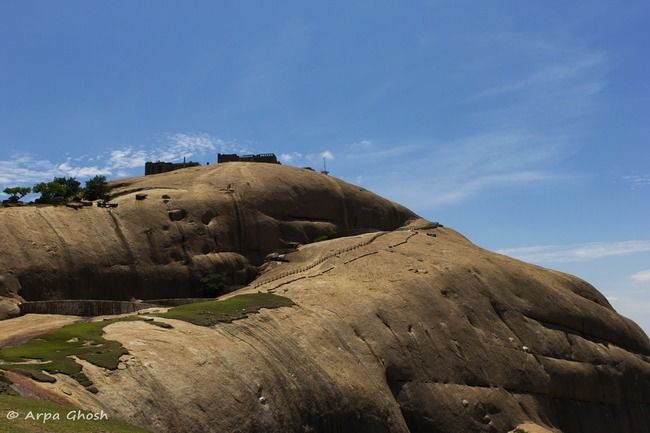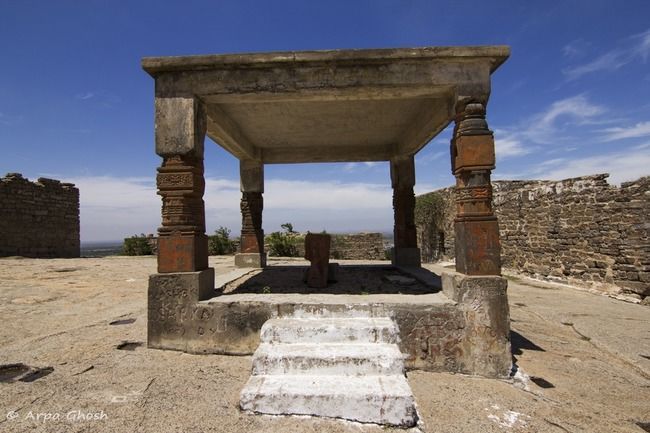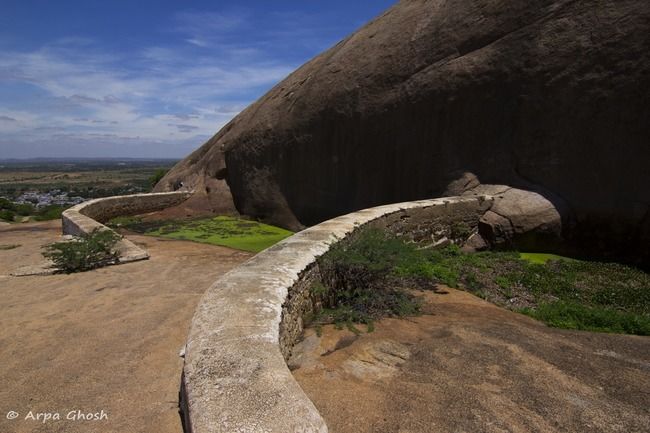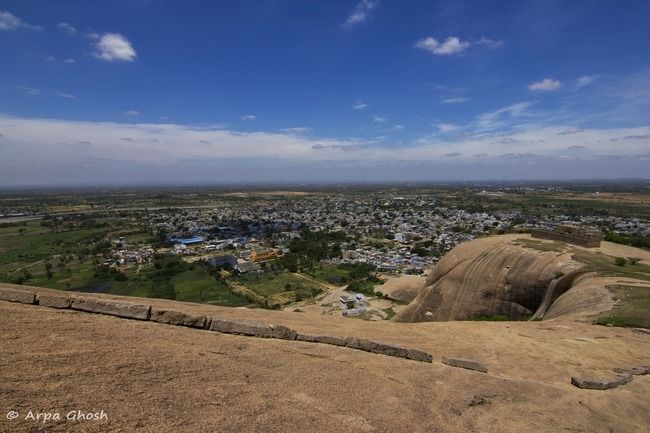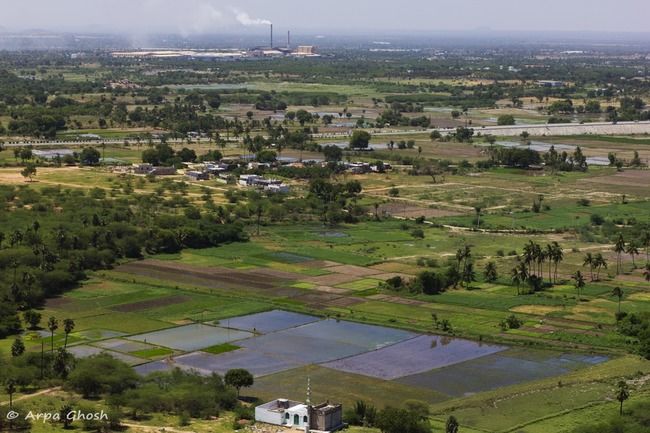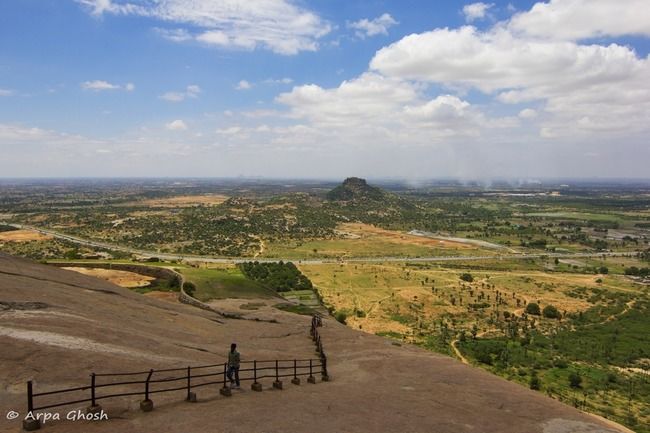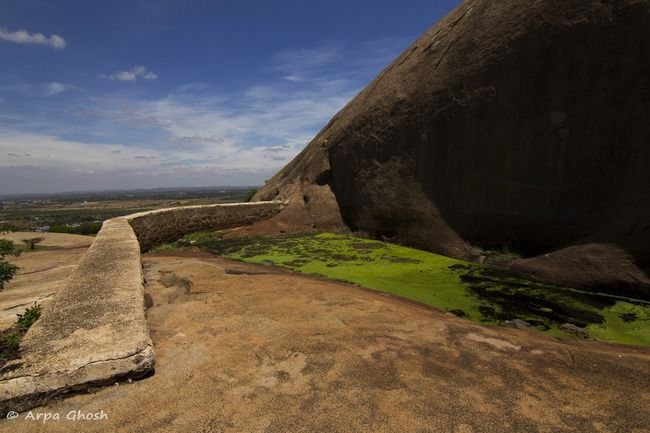 N.B. One must carry sufficient water to climb up to the Fort. Trust me; one is bound to feel very thirsty to climb such a long way up. There is no water facility up there. Make sure to arrange 2/3 water bottles before you climb up the Fort. We spent nearly 2.5/3 hours in Bhongir Fort.
I thoroughly enjoyed my visit to Bhongir Fort. The Bhongir Fort is surrounded by a boundary wall, which is presently broken at many places. We found two Canons on top of Bhongir Fort. The place has an uncanny beauty. Bhongir Fort today stands still as a silent witness of the mysterious past. I have even read that there was once an underground corridor connecting Bhongir Fort to Golconda Fort. The mysterious history of the Fort makes the Fort all more beautiful today! The place wasn't much crowded. While we were strolling around the Fort, a group who reached earlier to us, alerted us about presence of snakes. We became more cautious. Having spent considerable time at the Fort, we gradually came down witnessing glorious past of the 11th Century.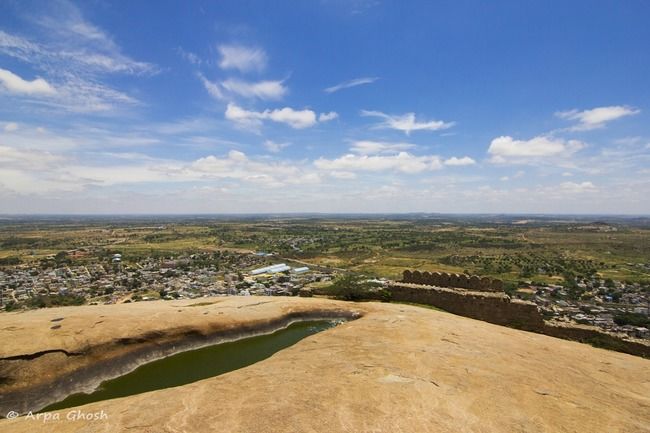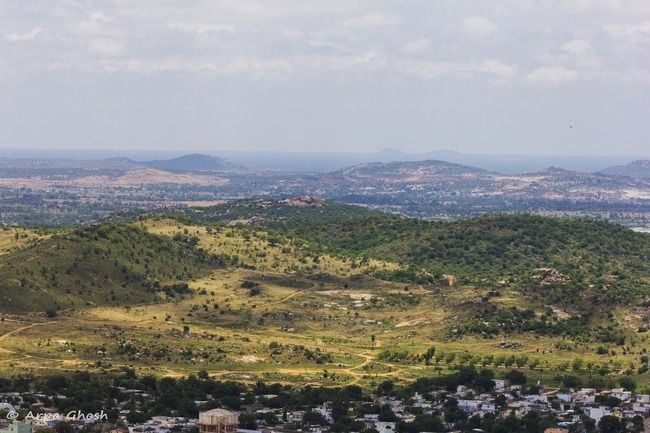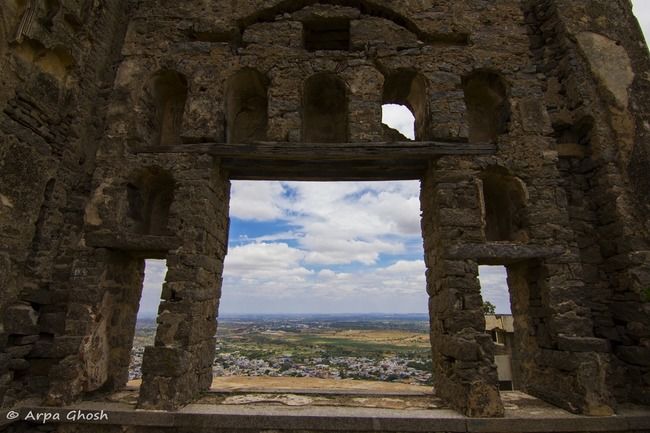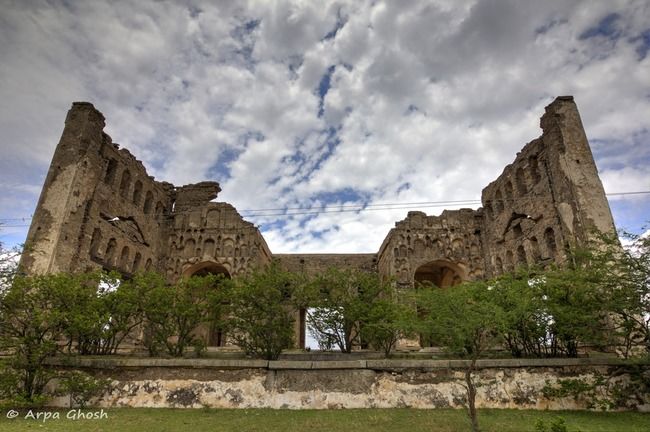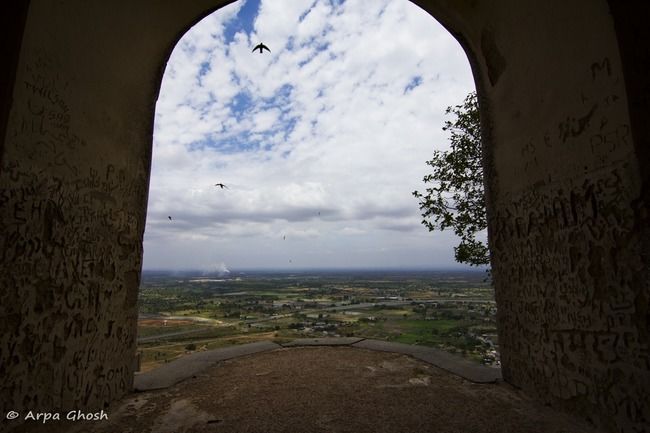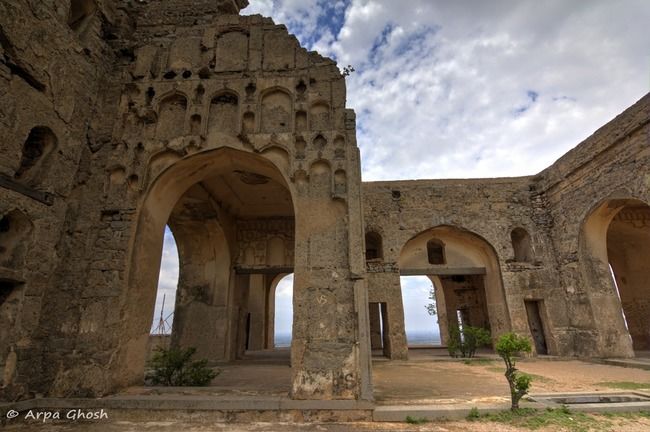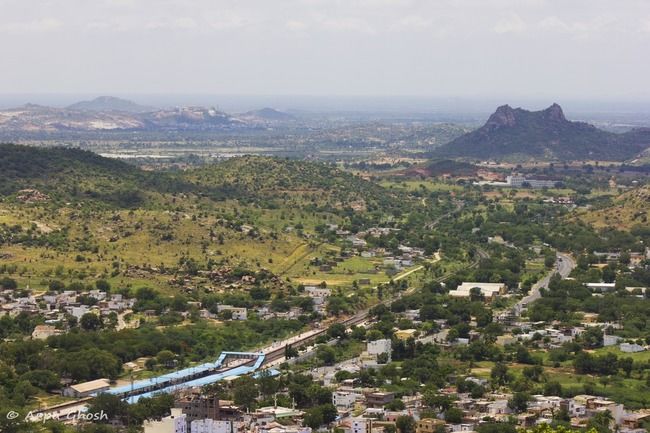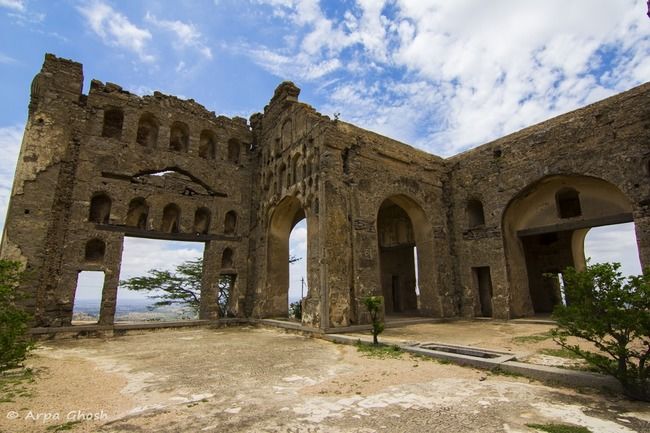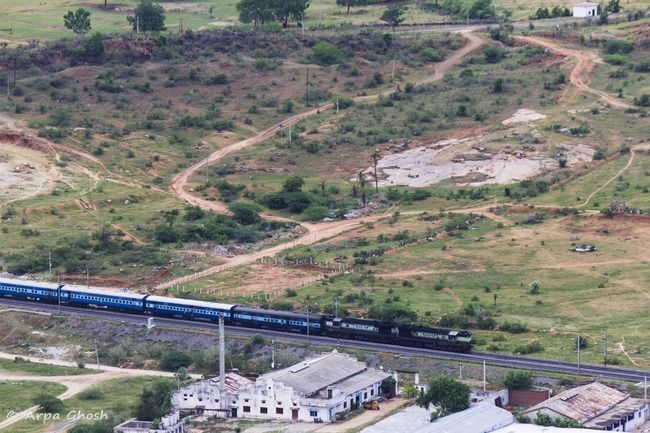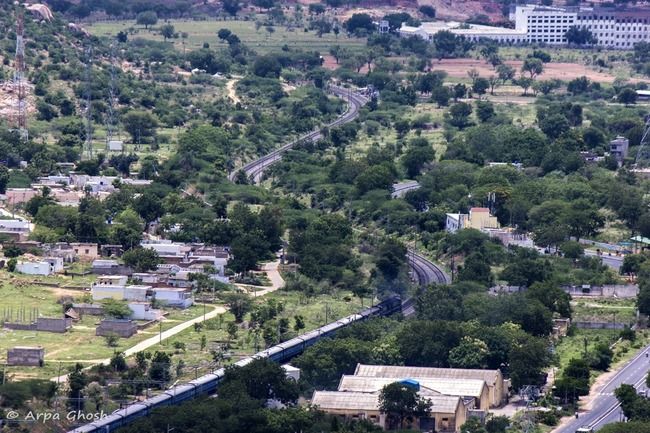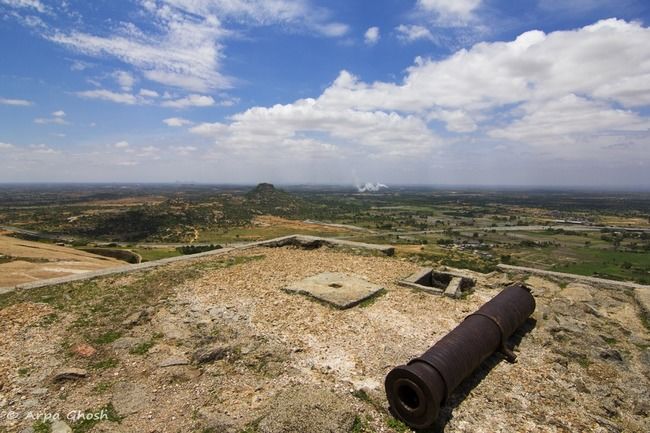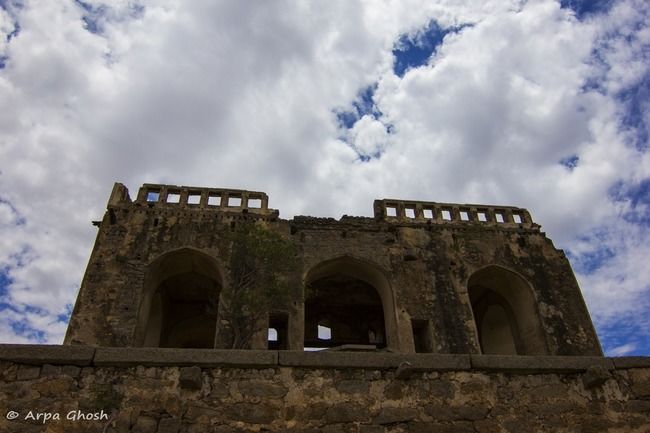 Around 1:30pm, we headed for lunch. We reached Hotel Vivera for lunch. Food was good. Both Veg/ non veg food are available.The place was very neat and clean and ideal for quick refreshment.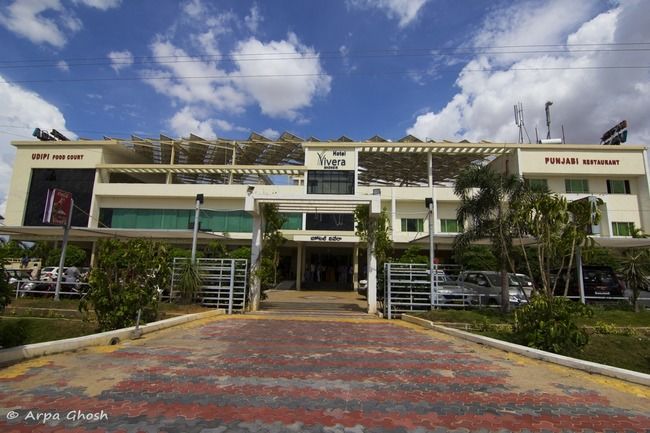 After sumptuous lunch, as we had sufficient time in our hand, we visited Yadagirigutta Temple, which is situated at 11 km distance from Bhongir.
Yadagirigutta Temple is a famous temple of Lord Vishnu situated in Yadagirigutta in Nalgonda district of Telangana. As photography is not allowed inside the Temple premises, I didn't take any photos inside. Having visited the Temple, we visited Surendrapuri on our way back home.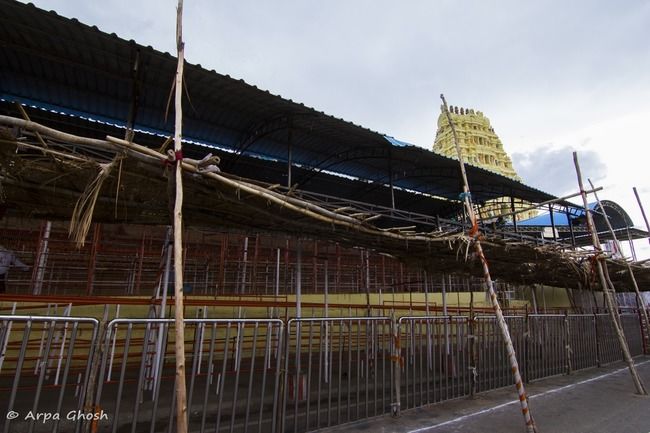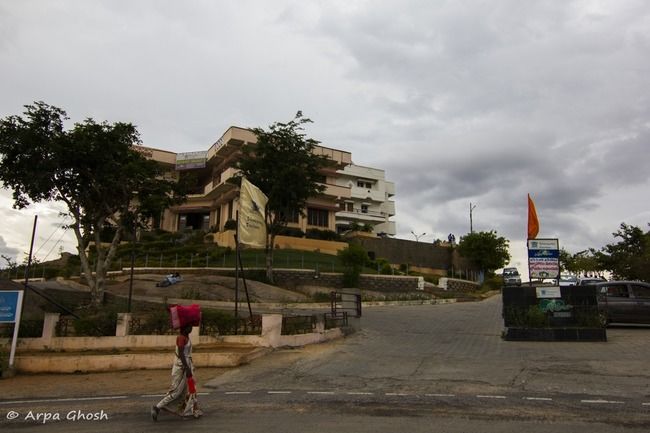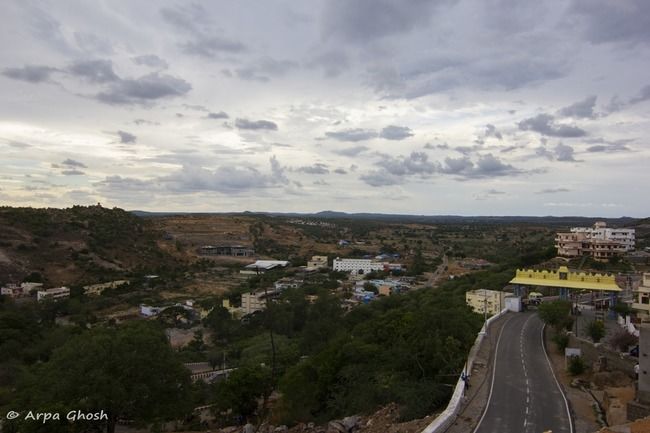 Surendrapuri has a Museum which houses nearly replicas of almost all the important Hindu temples in India. The architecture of the temple and the sculptures inside makes one feel as if one is in the actual holy place itself.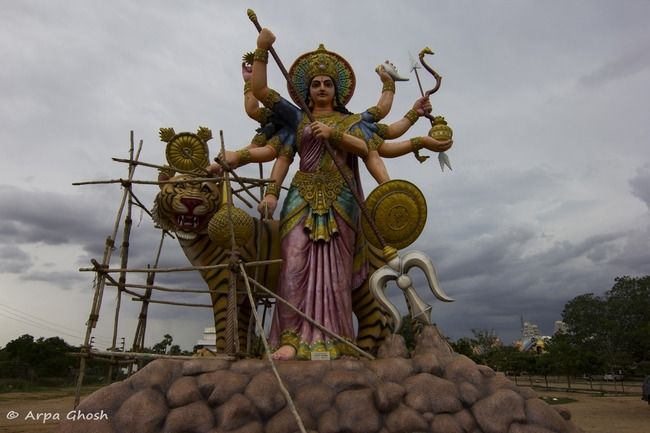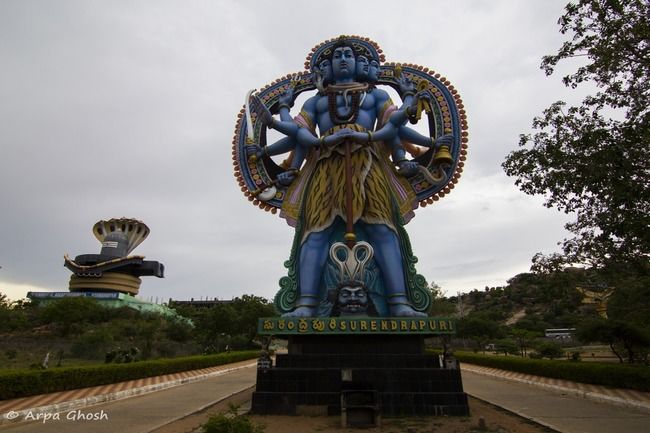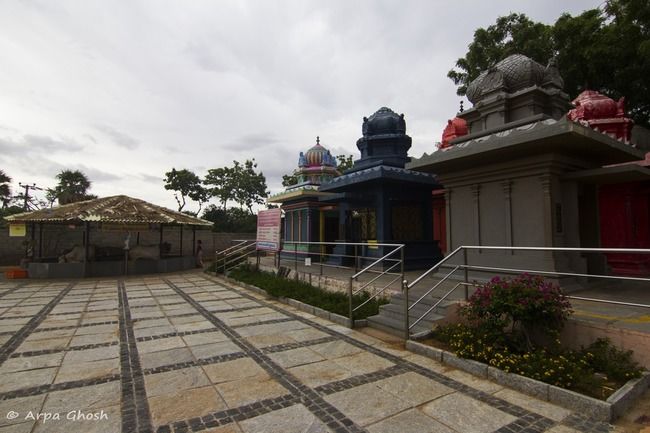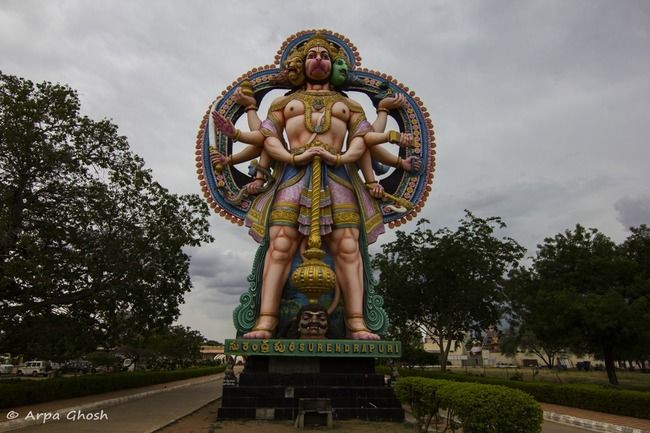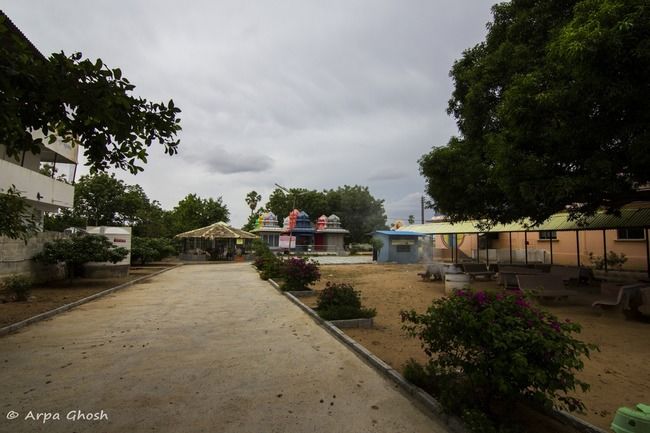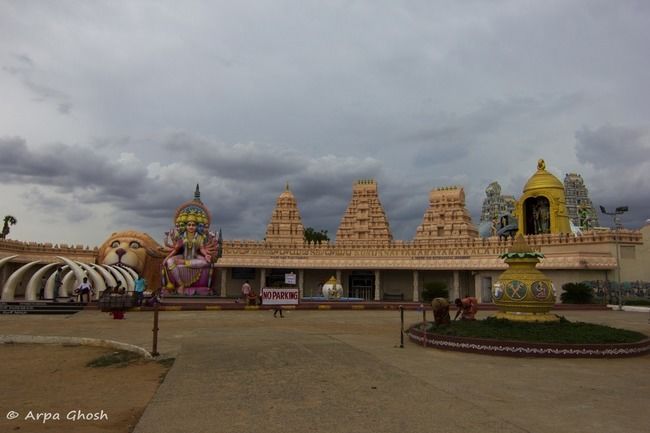 As we were running out of time, we didn't explore the Museum on that day. We visited the Temple and returned home. To explore Surendrapuri Museum properly, one may need 2-3 hours. Hope to visit someday :)
Frequent Searches Leading To This Page:-
bhongir telangana pictures, bhongir fort telangana, hotels in bhongir telangana, places to visit near bhongir, places to visit in bhongir