Have you been seeing a lot of posts from Kashmir on your Instagram and Facebook feed? 'Paradise of India, Jewel of India, Kashmir Heaven' are only some of the popular tags associated with this state, which is filled with natural beauty. From pristine valleys, snow-clad mountains, beautiful rivers, delicious food to house boats, local music and folk tales - Kashmir has it all.
Here is an itinerary for you to explore the best of Kashmir is just 7 days without burning a hole in your pocket.
Day 1 - Arrive in Srinagar
You can either fly to Srinagar or take a train. This major city in Kashmir is well connected to other parts of the country and reaching here won't be an issue. Once you have safely checked in to your hotel, take some time to acclimatize to your surroundings, rest if you need to, or take a boat ride across the floating market - Meena Bazaar. If you want to walk around, you can visit the Mughal Gardens, Nehru Garden, Tulip Garden and Shalimar Garden and take pictures of some of the most beautiful flowers you will find in India.
You can find some budget stays in Srinagar here. You can also choose to stay in a houseboat for Rs. 1,500 a night. The entry fees for the gardens around around Rs. 50 and a shikara ride around Dal Lake can cost you anything between Rs. 150 - 600.
Day 2 - Explore Srinagar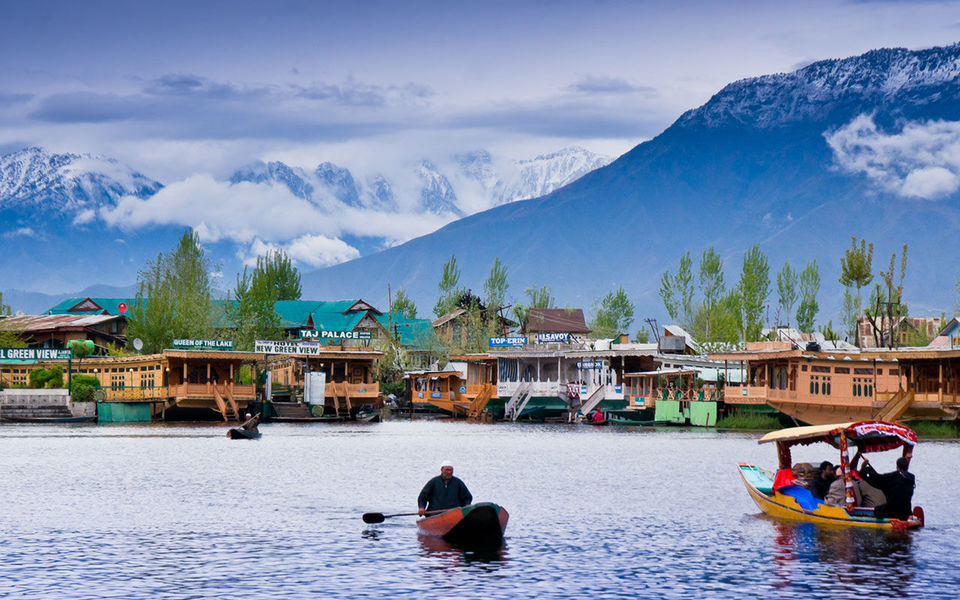 Srinagar has a wide range of things for you to do. If you are an adventure junkie, you can go paragliding, if you like to go sightseeing, you can visit the beautiful Jama Masjid, famous for its Indo-Saracenic architecture. If you like shopping, Raghunath Bazaar, Lal Chowk, Badshah Chowk and Residency Road are perfect to buy silver jewellery, Kashmir's famous Pashmina shawls, wooden carved boxes, spices and carpets.
The cost of paragliding ranges between Rs. 2500 - 3000.
Here's a guide to explore the best of Srinagar during your trip.
Day 3 - Explore Gulmarg
Start your day with a drive to Gulmarg. If you are going in the winter, Gulmarg is paradise for people who like to ski. You can also take a cable car (locally known as gondola) ride across to enjoy some panoramic views of the valley. You can also trek up to Yusmarg and spend some time fishing, or trek to Apharwat peak.
The cost of a taxi from Srinagar to Gulmarg is Rs. 250-500. The cost of skiing is Rs. 740 per person.
Day 4 - Explore Sonmarg
Take a taxi from Gulmarg to Sonmarg in the morning. You can also rent a car a drive but a taxi is highly recommended because of the winding roads, and logistically, it will prove to be easier. Adventure seekers can go rafting or for a pony ride up to the glaciers. If you like trekking, the Ganganbal Trek is a must-do and is accessible from Vishansar Lake as well as Kishansar Lake. Sonmarg is scenic throughout the year and makes for beautiful photographs. You can also visit the Kheer Bhawani Temple, located in the middle of a natural spring.
The cost of a taxi from Gulmarg to Sonmarg is 2800-3400. The cost of rafting is Rs. 400 per person.
Day 5 - Explore Pahalgam
Drive to Pahalgam and stop at the Awantipura temple ruins on the way. Pahalgam is beautiful with a varied landscape. A two kilometer walk from Pahalgam is Baisaren, a picturesque village surrounded by a pine forest. You can also go to Betaab Valley and Kalahoi Glacier. If you aren't in the mood to walk, you can laze around in the meadows and enjoy your view.
A taxi will cost you Rs. 1000 onwards. The distance between Pahalgam and Sonmarg is 30 kilometers.
Day 6 - Explore Chandanwari
Start your day with a drive to Chandanwari, located only 15 kilometers from Pahalgam. Chandanwari is the commencement point for the Amarnath Yatra. Sheshnag Lake and Panchtarni are two popular tourist destinations in Chandanwari. You can enjoy a traditionally cooked, hot meal of Mutton Rogan Josh with bread, ending your meal with the famous Kashmiri Phirni. You can also go sledging in the snow or go for a palanquin ride while you're here.
The taxi ride from Pahalgam to Chandanwari will cost you Rs. 700, while sledging is priced at Rs. 300 per person.
Day 7 - Back to Srinagar
Travel back to Srinagar from Chandanwari on your last day. If you would still like to explore Srinagar, you can visit Nishat Bagh or go bird watching at Manasabal Lake. You can take a flight/train/bus out of Srinagar the same day or spend the night and leave the next day.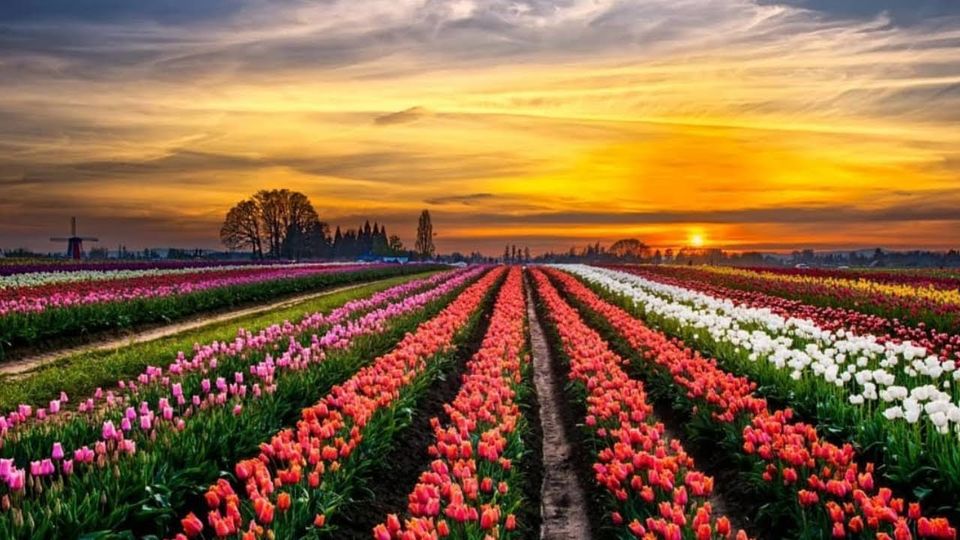 Kashmir is a beautiful place, and does not have to be a very expensive affair.
You can visit the best of Kashmir and travel for an entire week in a budget of Rs. 12,500- 15,000.
So what are you waiting for? Ready? Set? Go!
Share your Kashmir travel stories with us and let us know what else you fit into your itinerary while travelling through this paradise.