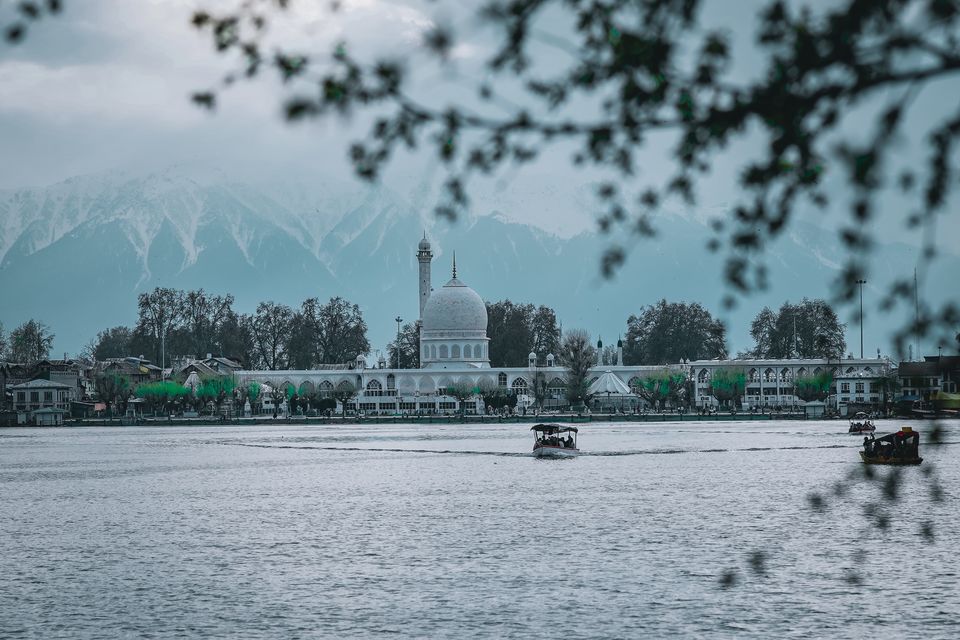 If there is a heaven on earth, it's here, it's here, it's here!
Long before I read these lines on the internet, I got lucky to be able to witness heaven in this beautiful city of Srinagar in Kashmir, where the picturesque Himalayan backdrop and the glittering lakes make you wonder if your eyes can ever have enough of the beauty around.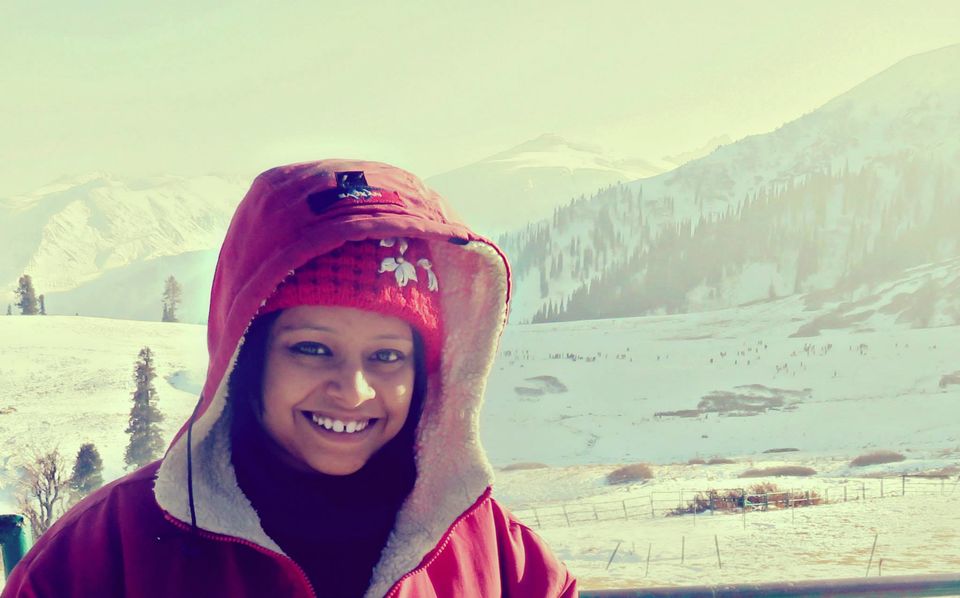 Indeed, it's a city that can make you experience infinity in the finite moments of life.
So if you think you would like a dose of the gorgeous Chinar trees, apple orchards, snow-capped mountain peaks and line of houseboats...
Here's a list of surreal experiences that are straight out of a dream!
A trip to Srinagar is incomplete without taking a shikhara ride through the heart of the city. The stillness of the water, the ripples created by the wind, the reflections of the mountains, and the beauty of the lotus flowers– Dal lake is truly the answer to all your prayers. It's one of those places where you can sit for hours and just gaze at the view, letting your mind wander at will. The lake has been an important part of Kashmiri life for centuries, and its shores have been home to many important historical figures.
A relatively newer destination for eco-conscious travellers, Hokersar Wetland is an important breeding ground for migratory birds and supports a large number of waterbirds! The sheer size of the place is breathtaking and the variety of wildlife is incredible. From rare water lilies to rare birds, there's something for everyone at Hokersar. And with its convenient location just outside Srinagar, it's the perfect place to escape the hustle and bustle of city life. Trust nature to make your heart flutter every time you spot a bird!
Located only 3 kilometres from the central city of Srinagar, Chashma Shahi is one of the several gardens built by Mughals in the Kashmir Valley. The garden's name comes from its main water source, a spring that feeds an aqueduct which channels water to a pool at its centre. The glory of the garden dates back to the reign of Mughal Emperor Shah Jahan, who is believed to have visited Kashmir on a hunting expedition and was so blown by its beauty, that he couldn't resist constructing this breathtaking garden.
If you want to immerse in the day-to-day culture of the city, then the floating market is going to be your favourite of all places! One of the most unique markets in the world, it is flocked by locals every morning on Dal lake and is a sight to behold. The vegetables are all grown locally, and they are brought to the market by boat. It is also a great place to find fresh fruits and vegetables at reasonable prices. While the market can be a bit chaotic, it's definitely worth a visit if you're looking for an authentic experience in Srinagar.
Located atop a hill in the east of the city, this ancient temple is dedicated to Lord Shiva and offers breathtaking views of Srinagar and its surroundings. Although it's not as popular with tourists as some of the other temples in Kashmir, it's definitely worth a visit if you're interested in learning more about Kashmiri culture and history. The temple was built by Raja Gopadatya in 371 BC and has been destroyed and rebuilt several times over the centuries. The current structure was constructed in the early 18th century by Maharaja Ranjit Singh. The temple complex consists of a main shrine, a smaller shrine to Shankaracharya (also known as Adi Shankara), a Nandi bull, and a water tank.
A hidden gem near Srinagar, this secluded valley is located at the base of the Pir Panjal range and is surrounded by towering mountains. Aru Valley is a perfect destination for those looking to escape the hustle and bustle of city life and enjoy some peace and quiet. The valley offers spectacular views of snow-capped mountains, green meadows, gushing streams, and picturesque villages. There are many easy and moderate treks in the region that offer breathtaking views of the surroundings.
If you've had the most of Dal lake, then head to Manasbal lake. It's a freshwater lake, located 30 km north of Srinagar, and is also the deepest lake in Kashmir Valley and the second largest in terms of area covered. It is believed that Mughal Emperor Jehangir was so enchanted by its scenic beauty that he ordered a pleasure palace to be built here. Interestingly, the water level in the lake fluctuates greatly between winter and summer. In the winter, the water level decreases considerably, exposing large areas of mudflats which support a variety of wading birds including herons, ducks and gulls. As the weather warms up in the spring and summer months, the snow melts in the mountains and streams flow into the lake, causing it to swell.
Boasting Srinagar's old-world charm, the Jamia Masjid is one of the largest mosques in India that can accommodate more than 30,000 worshipers. It was built in the 14th century by Sultan Sikandar Butshikan and is an excellent example of Islamic architecture. The mosque has four minarets and a large central dome, and its interior is decorated with beautiful calligraphy and intricate carvings. Every year, on the anniversary of the Prophet Muhammad's birthday, thousands of devotees from all over Kashmir gather at Jamia Masjid to offer prayers and celebrate his life. It is not just a place of worship but also a symbol of Kashmir's rich cultural heritage.
Hazratbal Masjid is one of the most revered shrines in Kashmir and houses a sacred relic, believed to be the hair of Prophet Muhammad. The white marble mosque, built in 1634, sits on the banks of Dal Lake and is illuminated at night, making it a stunning sight. Indeed, the people of Kashmir are proud of their heritage and take great care of their mosques and shrines. And you'll realise that Hazratbal Masjid is no exception! It is remarkably pretty and beautifully decorated, with intricate carvings and mosaics. You're sure to experience serenity and peace to the fullest and have your bit of solace and contemplation while you're here.
While Dal lake is usually bustling with activity, Nigeen lake can be your happy place if you're seeking solitude in the midst of neverending beauty. Surrounded by a range of snow-capped mountains, the gorgeous backdrop makes it a perfect place for photography enthusiasts and nature lovers. The lake gets its name from the Nigeen village that lies on its eastern shore. Undeniably a haven for nature lovers, the lake has two main parts - the upper lake and the lower lake, which are separated by a narrow strait. You'll be stunned to see the crystal clear water with a bit of a greenish hue, which is due to the presence of algae in it. Home to several migratory birds, the lake is also a fascinating destination for birdwatchers!
An absolute favourite, Pari Mahal is like a castle out of a movie. With the drop-dead gorgeous peaks, lush green valleys, and clear blue skies, the place offers breathtaking views of the Himalayas. It is said that the mahal was built by the Mughal Prince Dara Shikoh, son of Shah Jahan, in the 1600s. Originally built as a pleasure garden, the place also served as a retreat for meditation and contemplation. The five-storeyed octagonal building has a central courtyard with fountains and waterfalls. While you're there, get ready to be awestruck by the lines of beautifully landscaped gardens and a variety of flowers and trees. It's an ideal place to unwind and forget about your woes in the lap of nature!
If you would like to know more, make sure you watch this video by Tripoto: