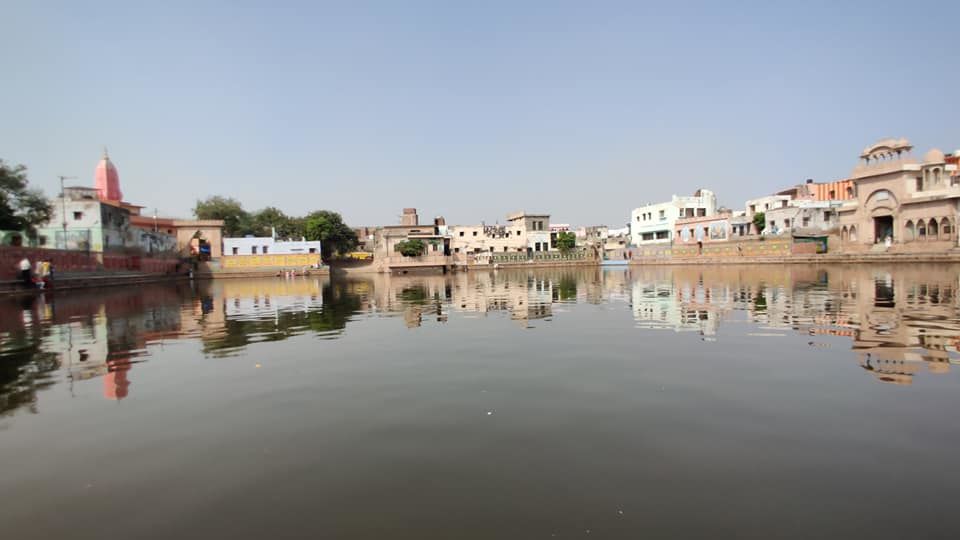 We Planned a trip in the 2020 pandemic year. We were in Delhi and could gather enough courage to go nearby with all precautions in our car.
And so we packed our bags and started from Delhi to Jaipur. But this time we wanted to take a different route. We went to Sariska first and then to Jaipur.
Sariska route and Aravalli backdrop were very beautiful. We drove through the core tiger zone. We crossed monkeys and fed them.
In Jaipur we did not do the usual rather we explored famous cafes. We went for chai at Tapri tea lounge. The sky that day was Gulabi / Pink and Unbelievable. We went at night to Bar Palladio and the next morning at Spice Court. These are places I recommend to you.
Here is a video of my trip from Delhi to Jaipur via Sariska.
Moving ahead we left for Vrindavan from Jaipur. We usually go to Vrindavan from Delhi but this time we took the route via Bharatpur.
We crossed Bandikui and it was the place on my list for so long. Because it has stepped well Chand Baori. I always wanted to go there. We crossed villages and rural routes to reach the majestic stepwell Chand Baori.
Here is my vlog on my route from Jaipur to Vrindavan
After Chand Baori we reached Vrindavan and stayed overnight at Sarovar Portico Hotel. I recommend this stay as it was comfortable and followed all social distancing protocols.
We ended our trip by going to Radha Kund and Agra and Back to Delhi.
So do you like this idea of exploring the usual route with a twist?
Enjoy Reels from this Trip !