Ladakh has emerged as a popular summer destination for adventurous travellers around the world. This has resulted in increased number of hotels in Ladakh.
The high altitude combined with the undulating mountains and glacial lakes, tempts travellers of all ages and types. From groups of families to solo backpackers, all find their way to Ladakh to escape the summer heat of the plains. So, to help you pick an accommodation from all the places to stay in Ladakh, we have narrowed down a few of the best in three categories: homestays, budget hotels and luxury resorts.
Here is a list of the best hotels in Ladakh divided by budget
Homestays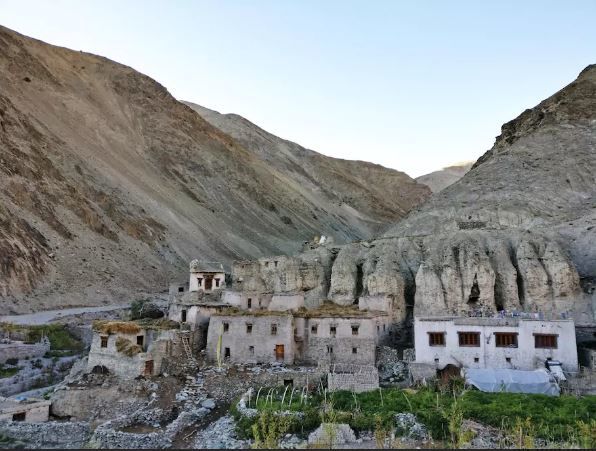 Why: The tiny village of Shingo has only three households, one of which is this homestay. Established under the government's Mountain Homestays initiative in a bid to improve the livelihood of women, this Buddhist village homestay will serve as your gateway to local Ladakhi culture and tradition.
Where: Shingo, Ladakh. Shingo is in the Rumbak valley, and is approx. 18km from Leh.

Price: Rs 1,756 per night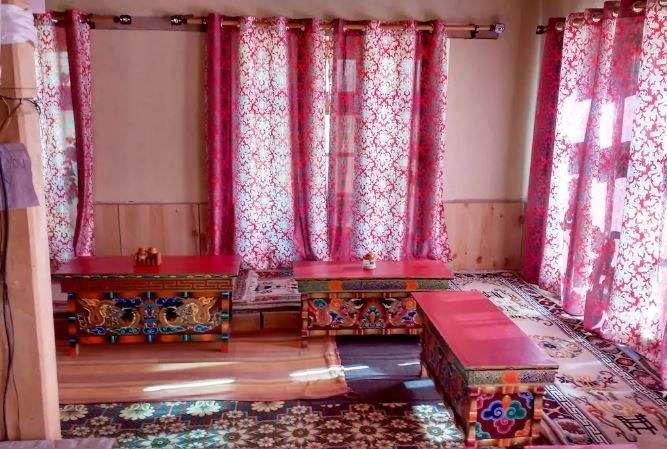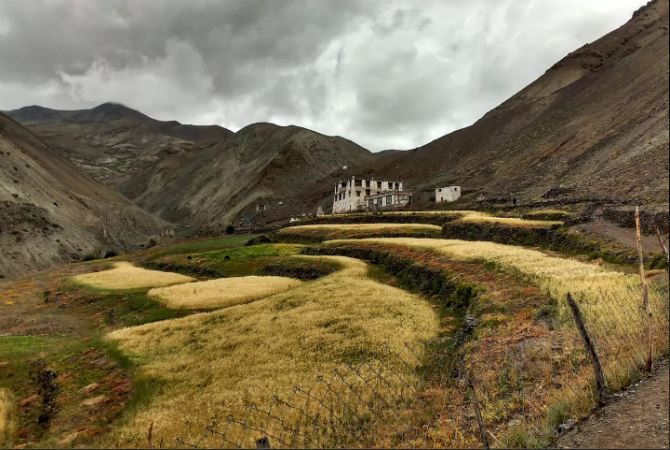 Why: At 13,000 ft, this homestay in Yurutse village runs entirely on solar energy and is surrounded by ancient Buddhist chortens. The One Home Village Homestay is also part of the Mountain Homestays initiative and is located in the heart of the Hemis National Park.
Where: Yuruste, Ladakh. Yuruste is located in Rukbak valley, and is 15km from Leh.

Price: Rs 1,731 per night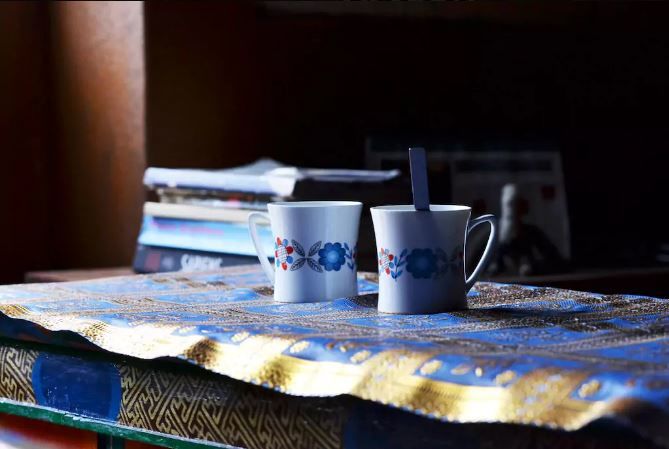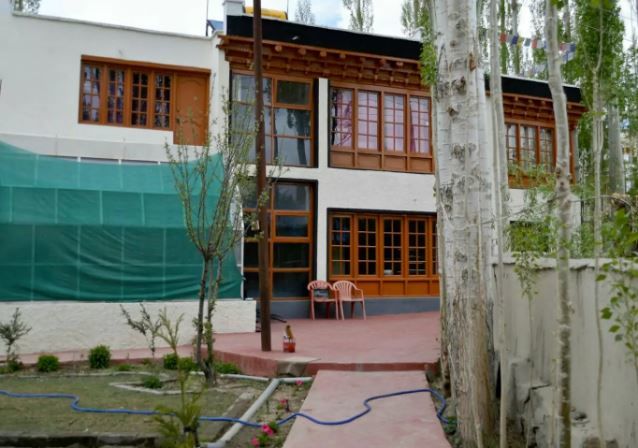 Why: If you want to have the homestay experience with easy connectivity and modern amenities, then definitely head to Deva Homestay. Located on the Upper Tukcha Road in Leh, this homestay offers wifi connectivity as well.
Where: Leh, Ladakh

Price: Rs 1,474 per night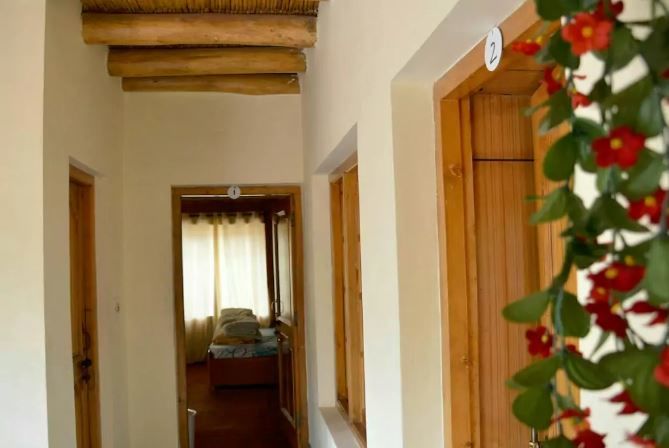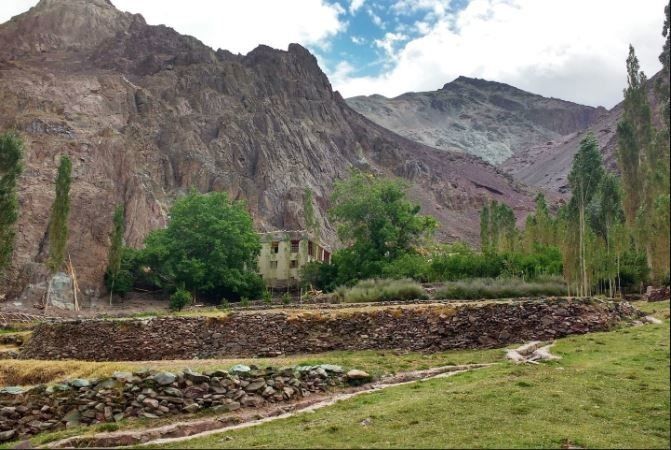 Why: The Apricot Village Homestay is a beautiful local home in a village with apricots, walnuts and apple farms, where you are free to take a stroll. The homestay is entirely powered by solar energy and is part of an initiative, which is meant to promote livelihood among women in the village.
Where: Tsogsti, Ladakh. Tsgsti falls on the Zanskar Road and is approx. 15km from Leh.
Price: Rs 1,731 per night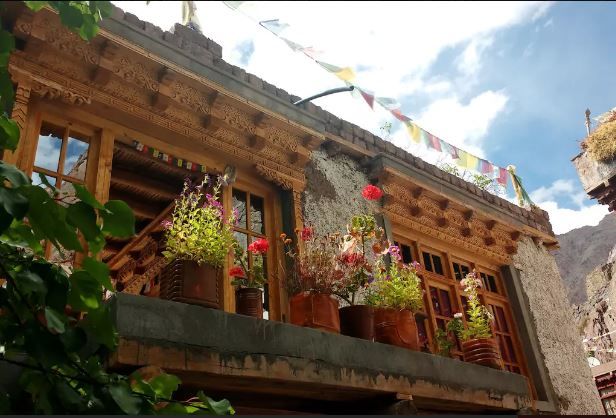 Affordable Hotels in Ladakh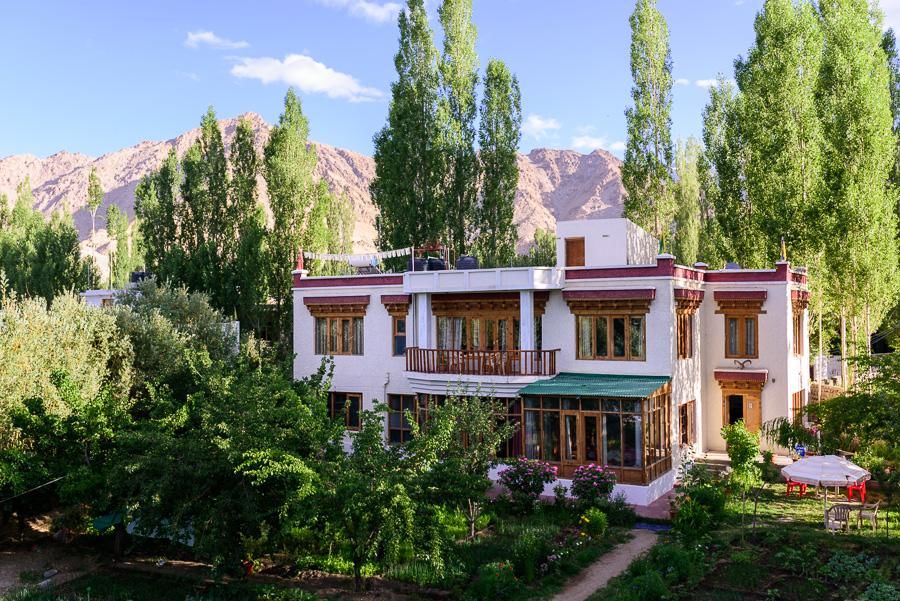 Why: Almost every room of Niri La Ladakh Guest House offers a river or mountain view. The hotel is just 600m from the Main Bazaar in Leh and 500m from the Soma Gompa. Niri La also provides free WiFi, parking space and bikes on hire.
Where: Near Women's Alliance Office, Spang-Chhenmo area, Chhubi road, Leh

Price: Rs 1,500 per night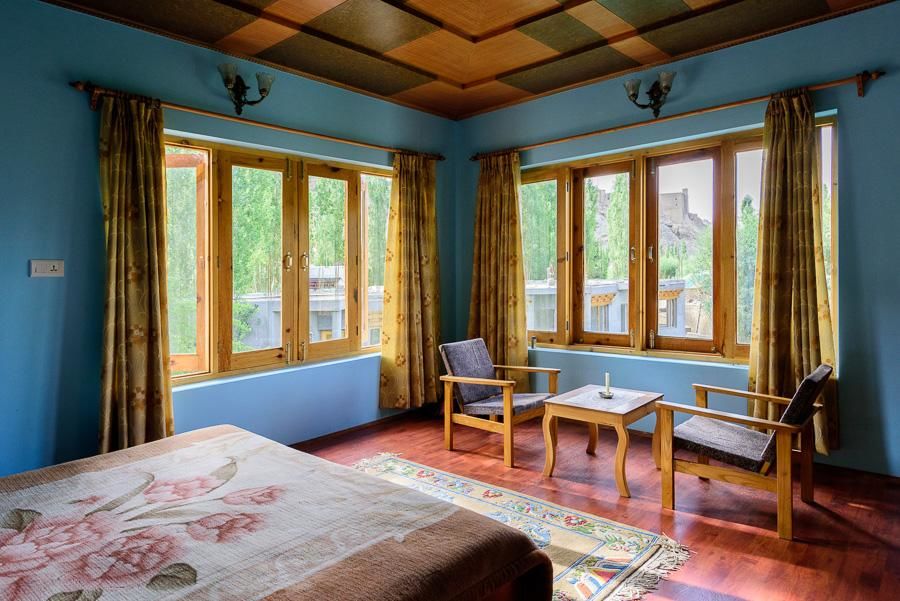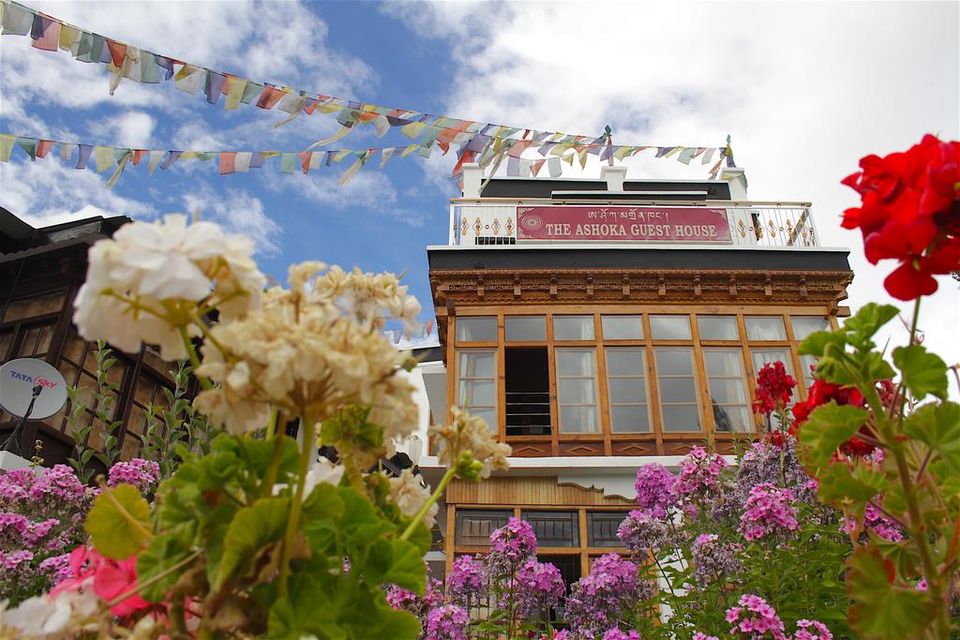 Why: Situated just 4km from the Rimpoche Airport, Ashoka Guest House is one of the most popular affordable stays in Ladakh and highly rated for its value for money. It is also a great pick if you are travelling as a couple. The guest house is just a 10min walk away from the main Bazaar in Leh.
Where: Main Tukcha Road, Leh

Price: Rs 1,200 per night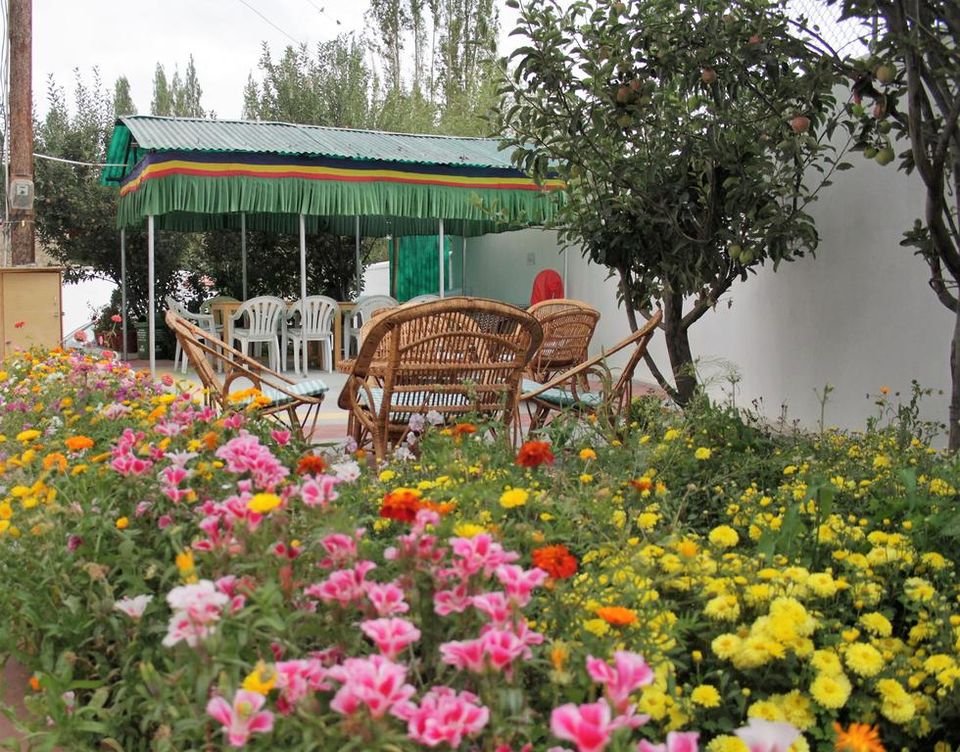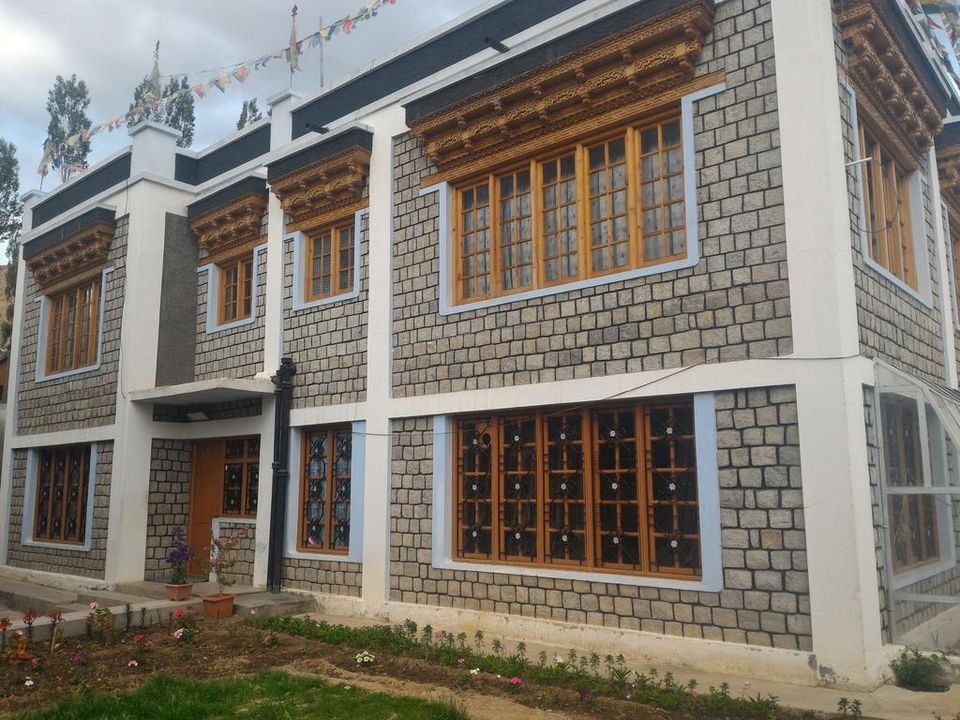 Why: One of the more popular hotels is Ladakh is the Heschuk Guest House, which is just a 20 min walk from the Main Bazaar of Leh and along with a homely stay and in-house restaurant, it offers a great view of the Shanti Stupa. Despite being in the affordable range, the hosts at Heschuk Guest House provide and serve only organic food grown in their private vegetable patch.
Where: House No-230, Sankar near Lamdon School, Leh

Price: Rs 1,504 per night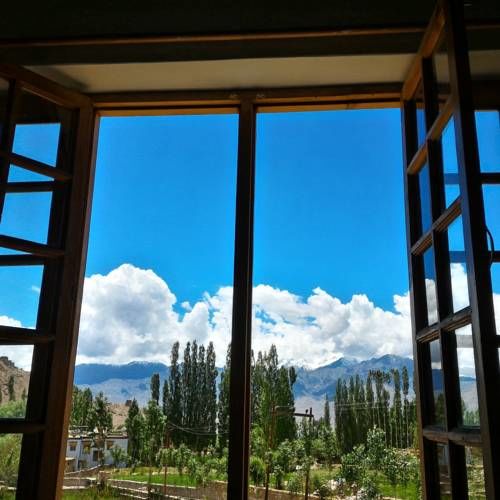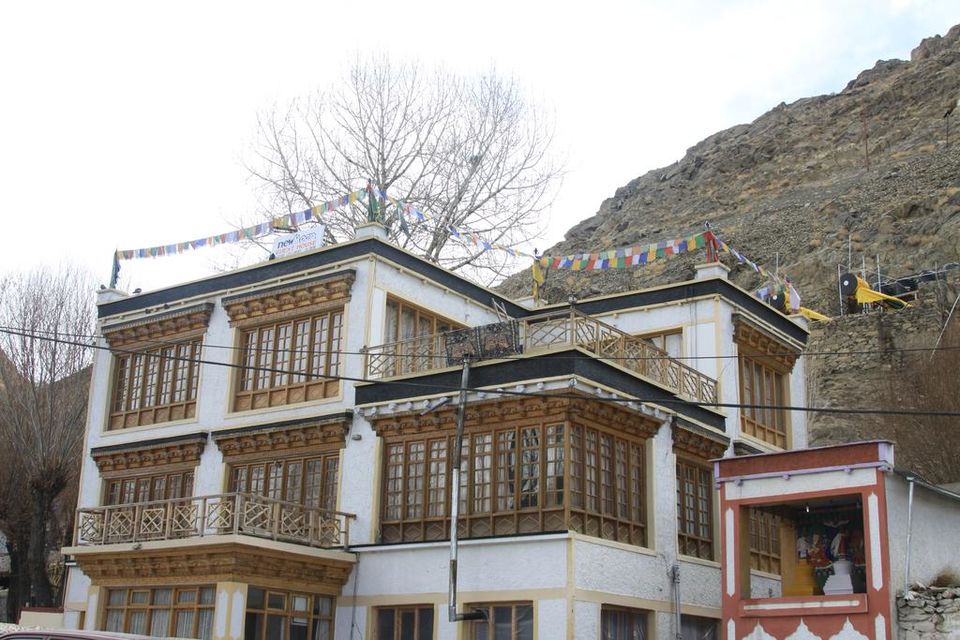 Why: Situated in the same vicinity as the previously mentioned hotels, the New Moon Guest House is another great option for a budget stay in Leh. The guest house is only 600m from the Soma Gompa and is a short drive away from the Rimpocche Airport. New Moon Guest House also offers bike and car rentals.
Where: Chubi, Samkar Road, Leh
Price: Rs 1,500 per night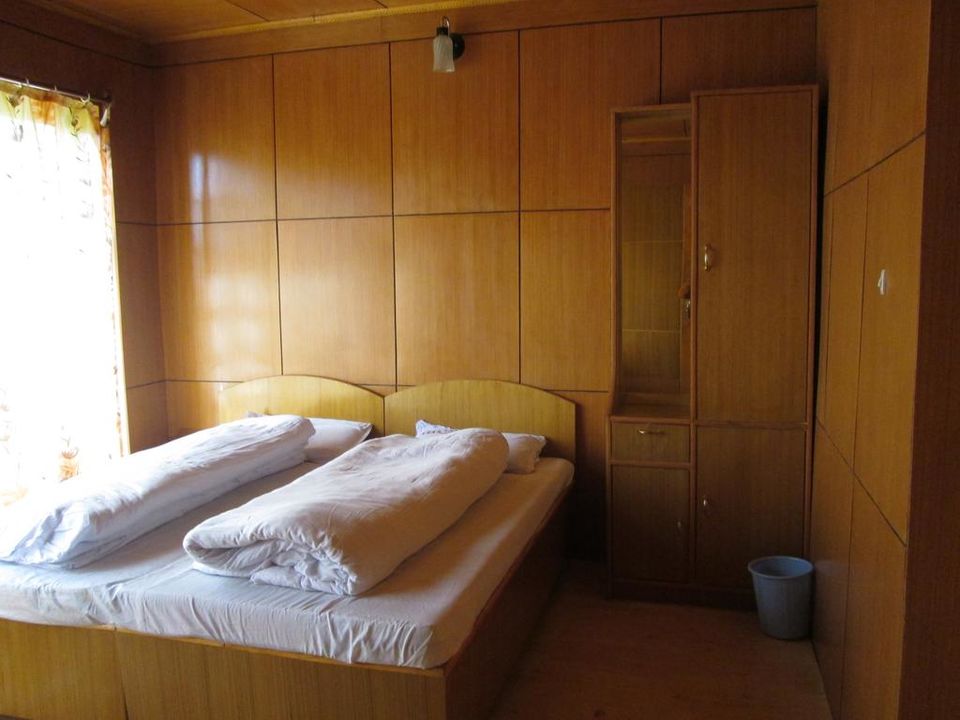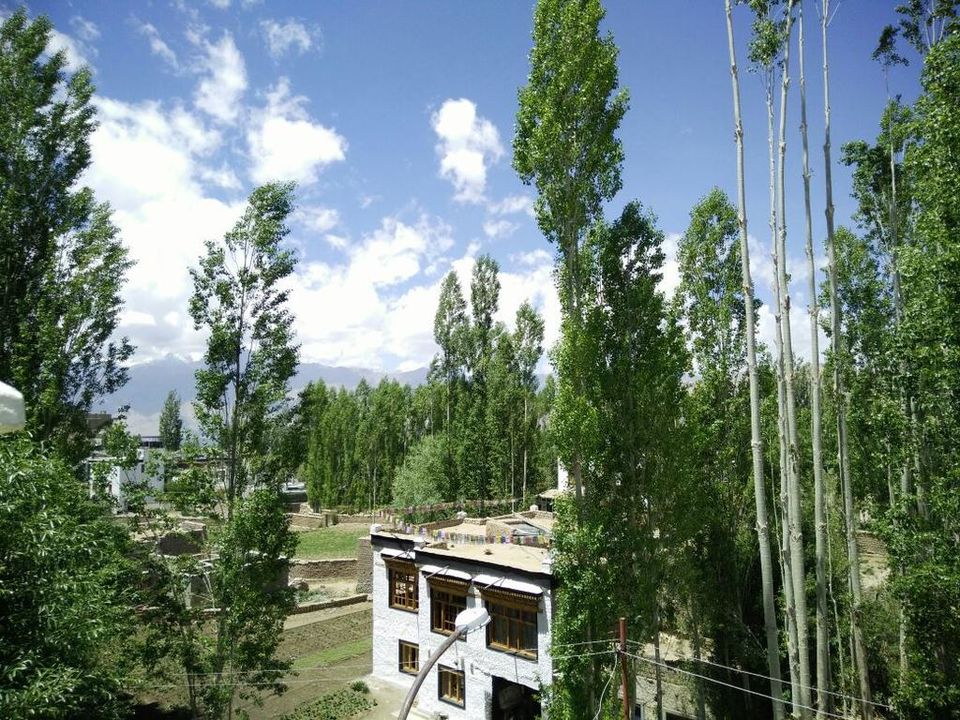 Why: The Youthok Guest House finds a place on this list primarily because of the high ratings it has received from its guests. Being a top rated and affordable hotel in Leh, makes Youthok a top pick for travellers looking for a safe but inexpensive choice.
Where: Youthok Guest House, Sankar Road, enroute to Lamdon School, Leh

Price: Rs 1,500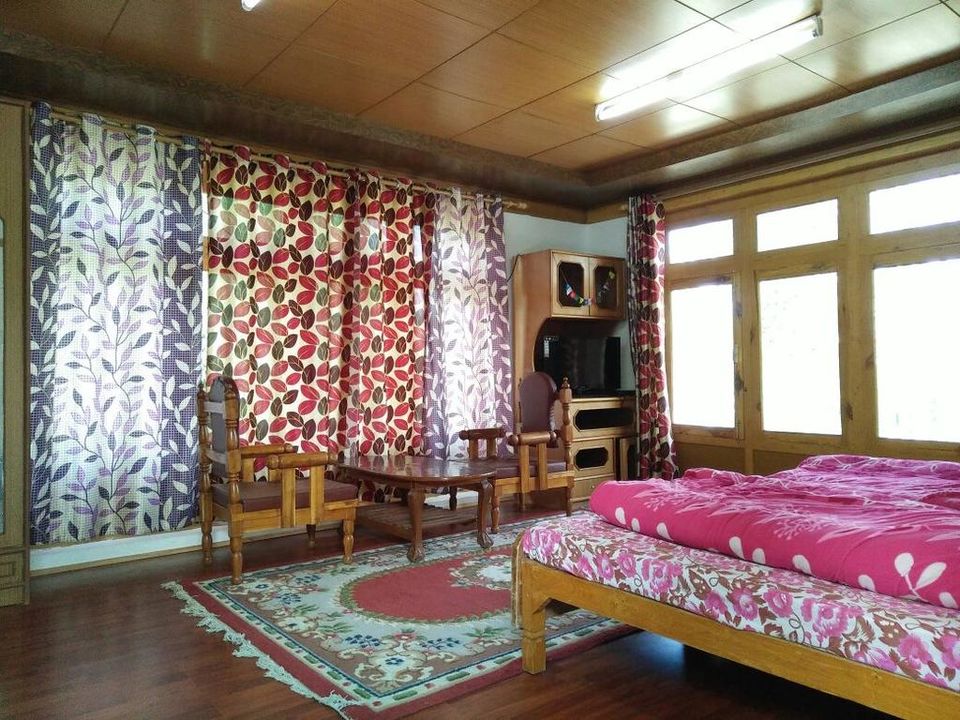 Luxury Resorts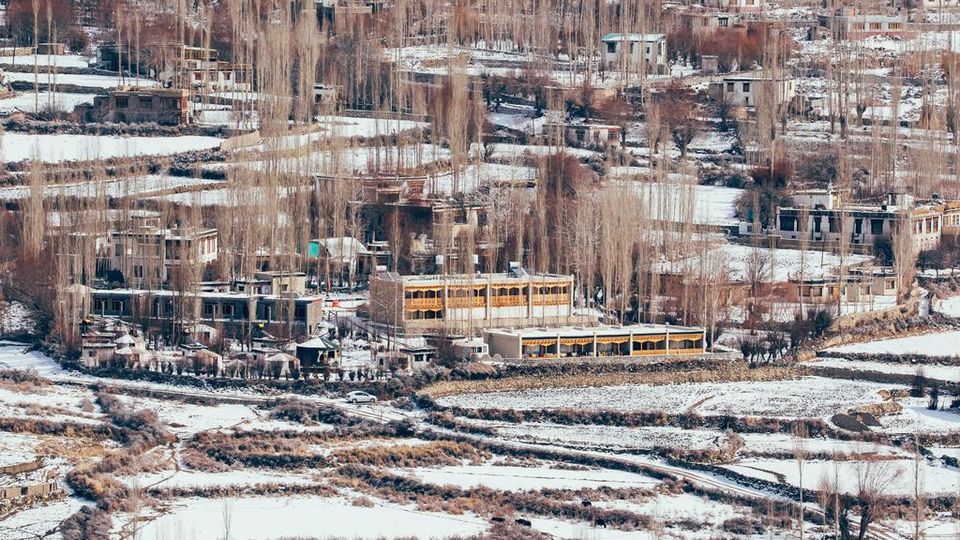 Why: The Ladakh Sarai Resort has every facility of a 5-star hotel and is a great option if you want a bit of adventure in the lap of luxury. The place doesn't overplay its modern amenities and maintains i Ladakhi tradition and architecture. Its a great option if you are travelling with family.

Where: Saboo Village, Near Saboo Gompa, Leh
Price: Rs 6,225 per night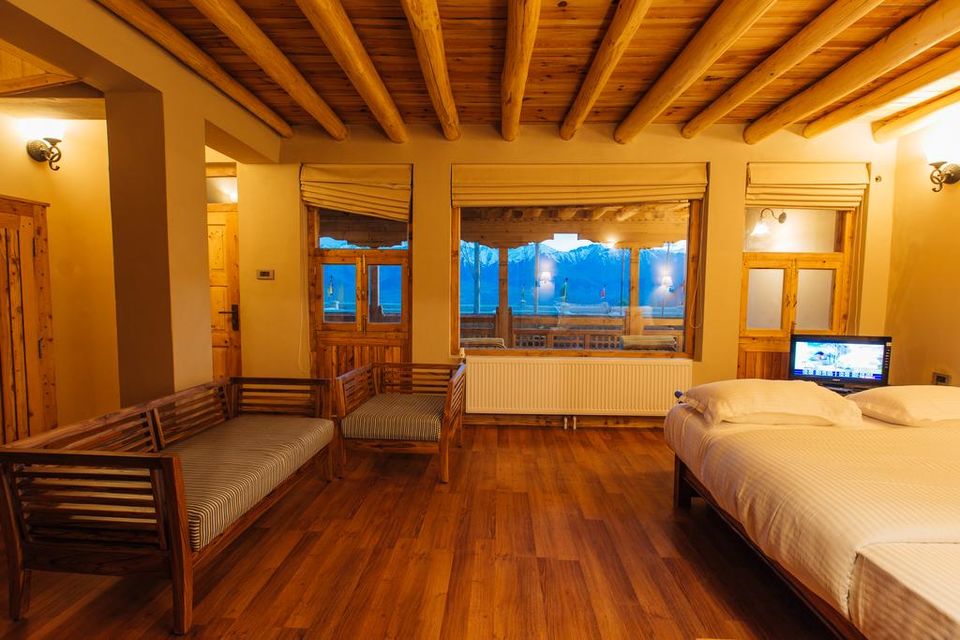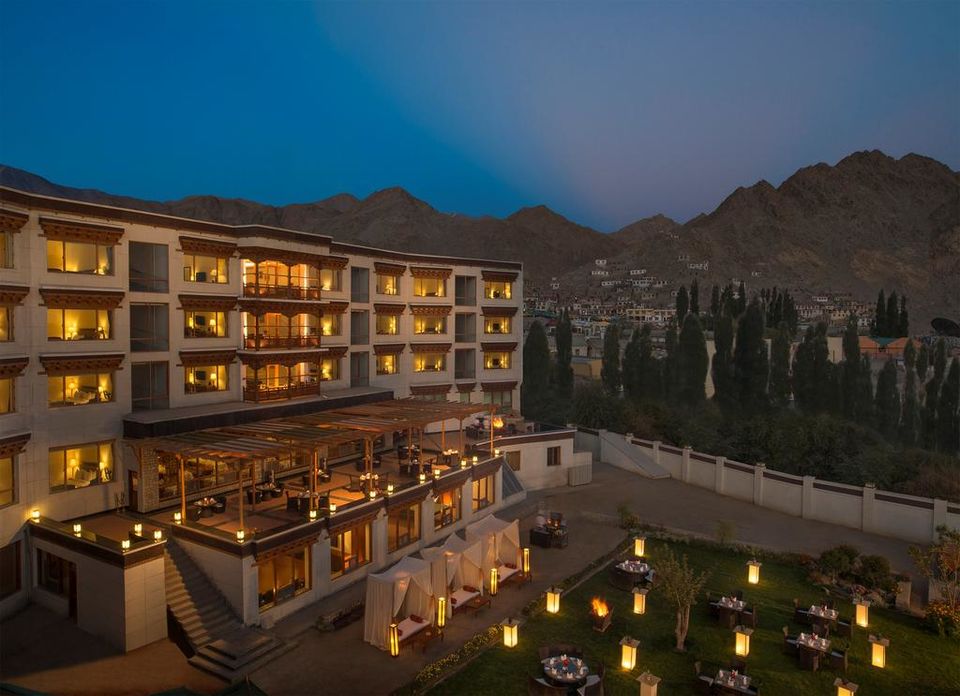 Why: The Grand Dragon is on of the most famous and luxurious hotels in Ladakh. It woos people with its hospitality and has facilities that can rival any popular 5-star resort of India. Everything you need for your trip can be arranged by the hotel itself, from picnics by the river to motorbikes and treks. The resort is just 10 minutes away from Leh Palace and Main Bazaar.
Where: Old Road Sheynam, Leh

Price: Rs 20,000 per night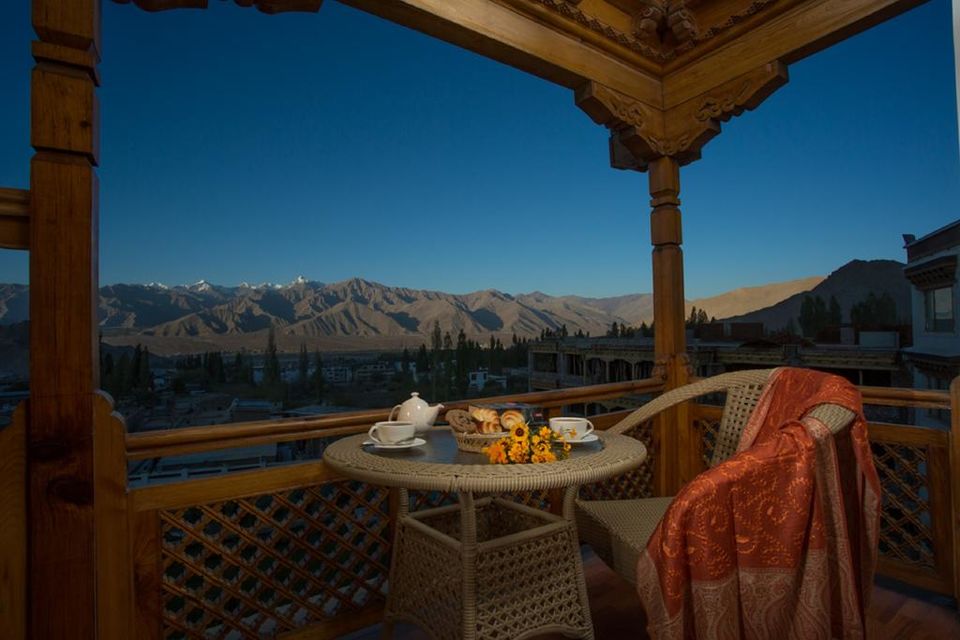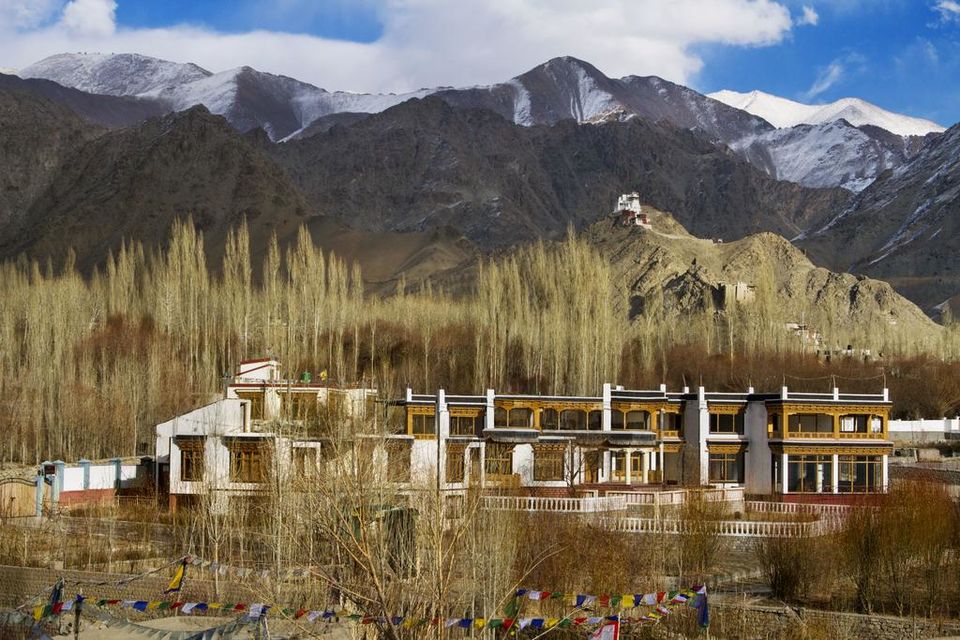 Why: If you want to have the experience of a luxurious stay, but don't want to shell out too much money, Ladakh Retreat is a great option. All rooms here have a view of the mountains and are equipped with all possible amenities. The hotel can also organise all sorts of trips for its guests and provide bike rentals as well.
Where: Lower Tukcha, Leh, Ladakh, 194101 Leh, India
Price: Rs 4,750 per night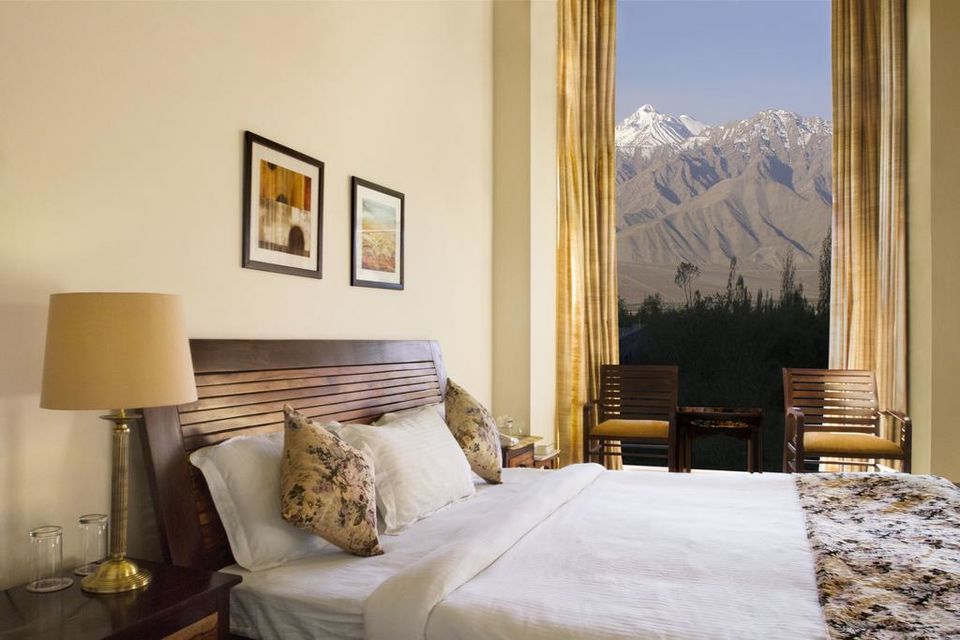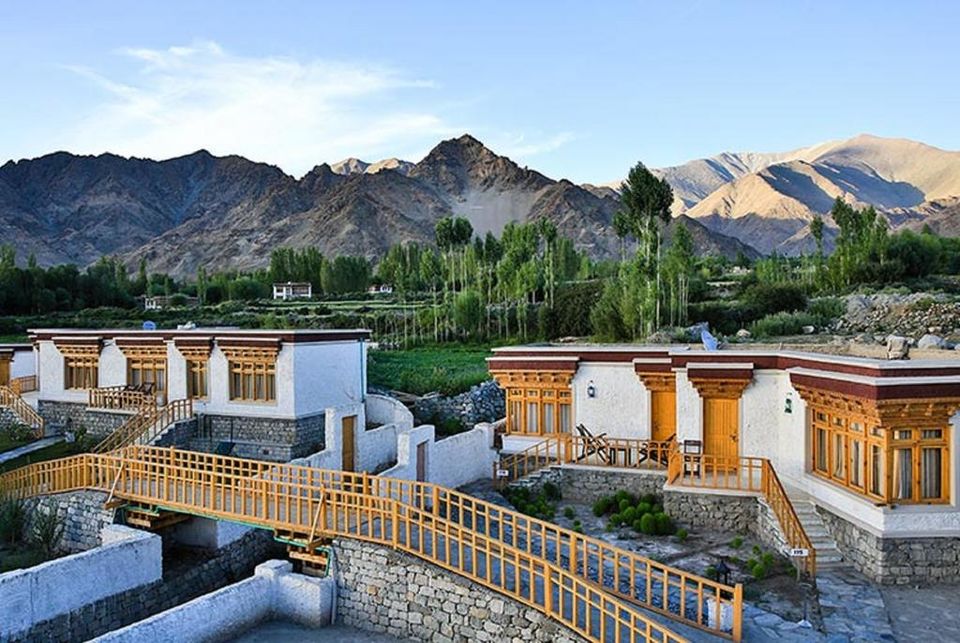 Why: If you are travelling to Ladakh with your family or a group of friends, then a cottage stay at Saboo Resorts should be your choice of accommodation. You can book an entire cottage at the resort and avail the amenities of a good 3-star hotel during your stay. Saboo Resorts is situated 9.5km from the Main Bazaar of Leh and proved transportation service to and fro the main city.
Where: Village Saboo, Leh
Price: Rs 10,400 per night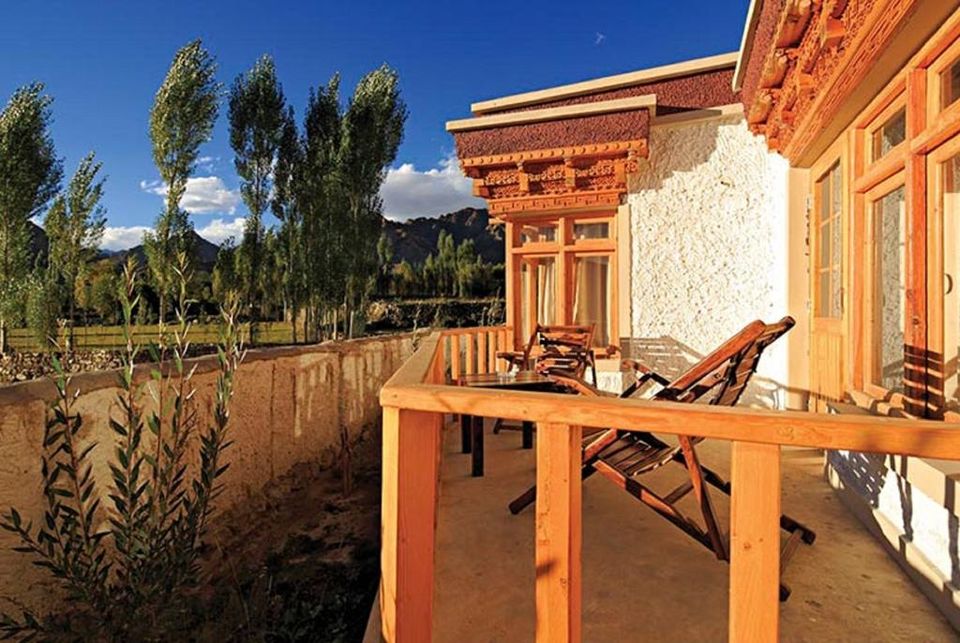 We hope you enjoyed our list of the best hotels in Ladakh.Want to add a twist of adventure to your trip? Then drive all the way to Leh from Manali! Check out: All You Need To Know About The Iconic Manali To Leh Road Trip.
While exploring remote areas, make sure you travel responsibly and follow sustainable practices. To know more about how to reduce your negative impact on environment while travelling read: A Dummies Guide To Responsible Travel: Indian Edition.