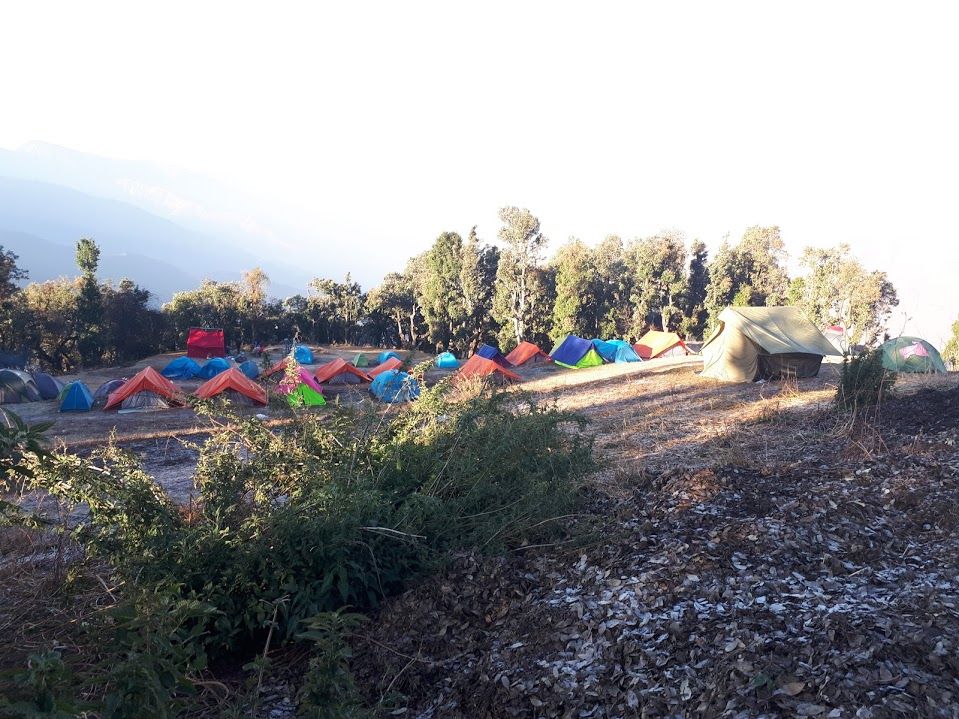 New Year, New Resolution!
With all that in my mind, I decided to start this new year with a new place, new people and total new experience. So I joined kanjoostraveller trip to Nag Tibba.

My trip started from dhaula kuan bus station with fourteen other travellers, few in groups and few solo, just like me. It was an over night journey and I finally reached Pantwari (from where my trek would be starting) by 12 noon.
Trip Route -
New Delhi -> Dehradun -> Mussoorie -> Pantwari -> Nag Tibba
My trek start from Pantwari, a small town approximately 60km north of Mussoorie. The trail was well marked by previous fellow travellers and was easy to follow. Before sun get down, I managed to reach the first stop - base camp. Next and final summit was further two hours up journey and was very hard to climb in the dark hour.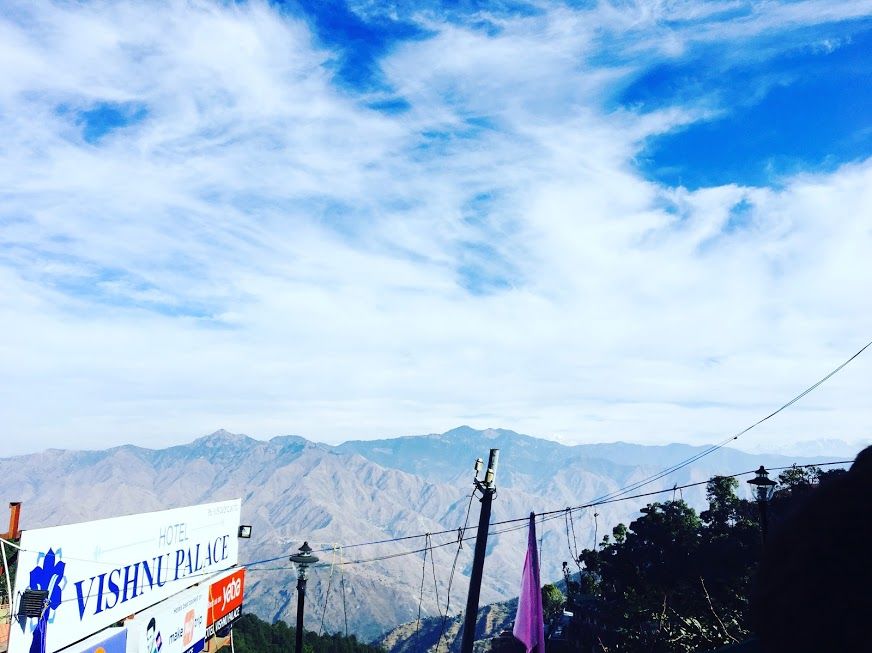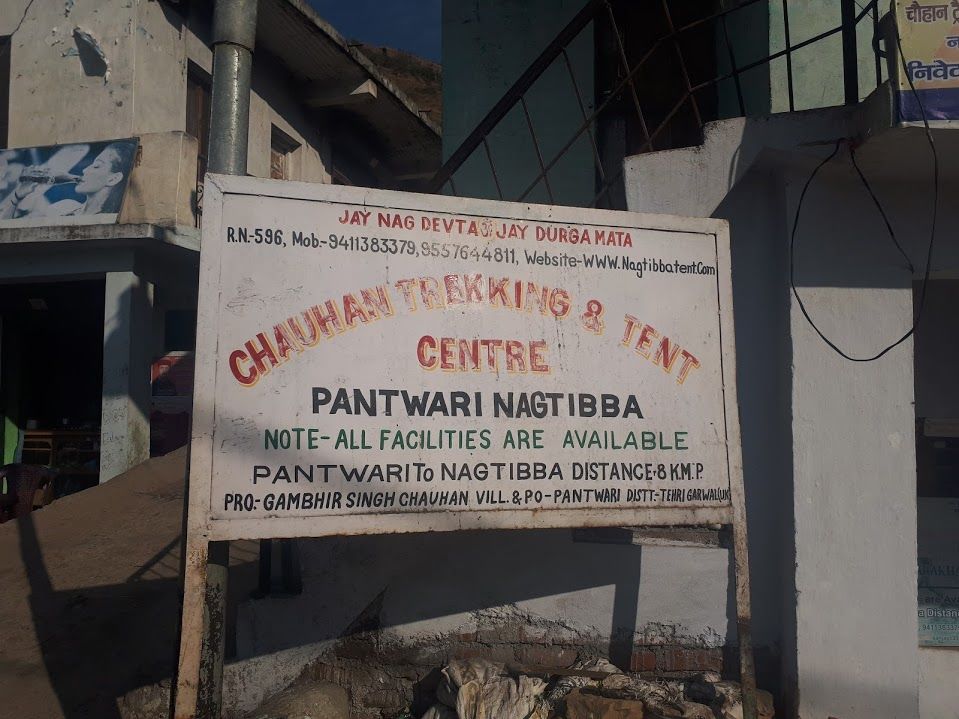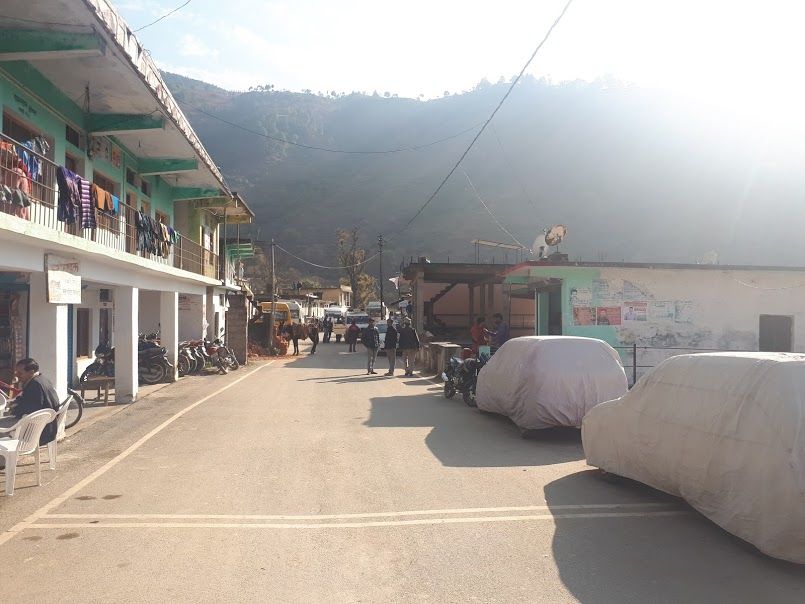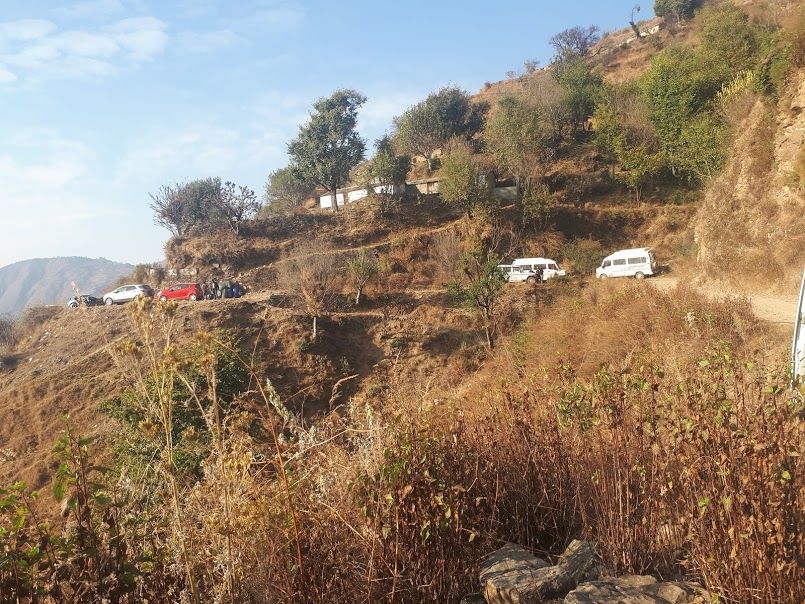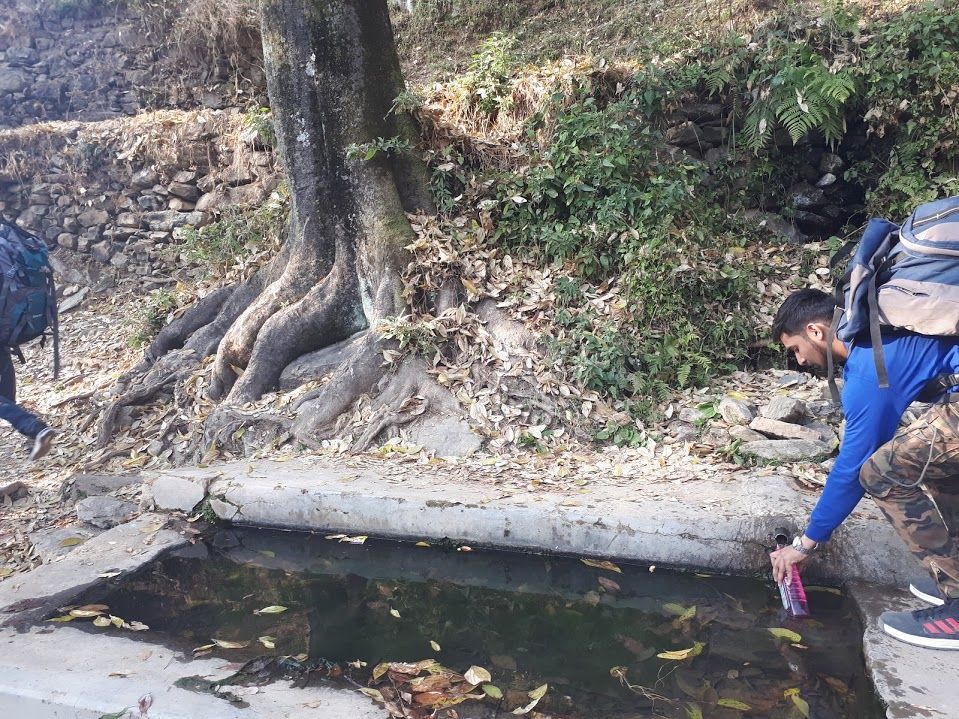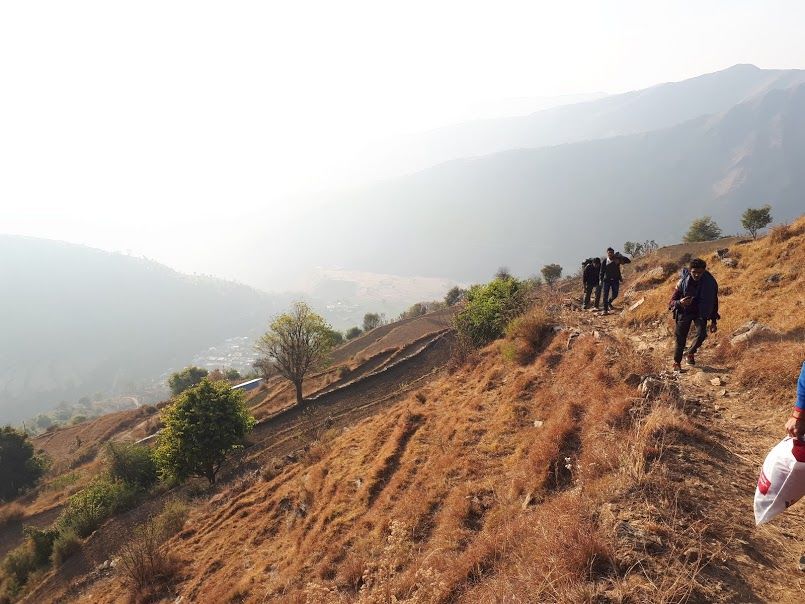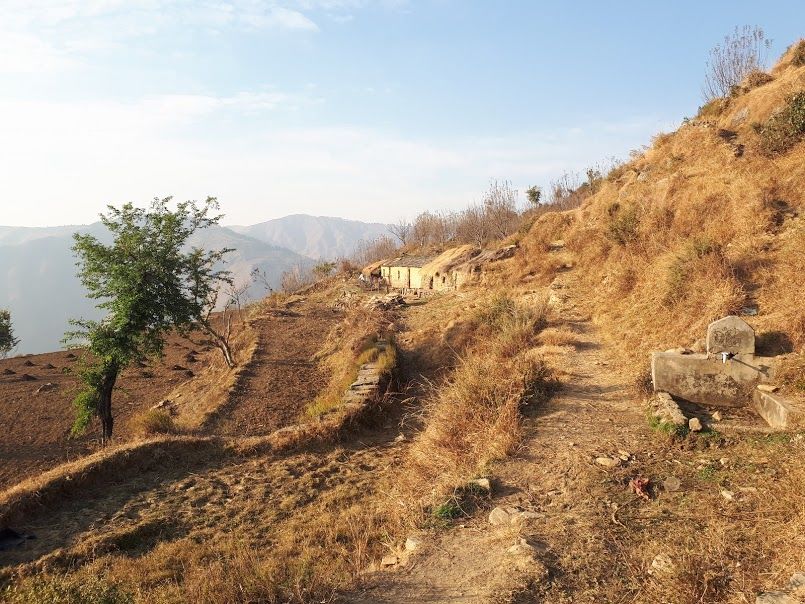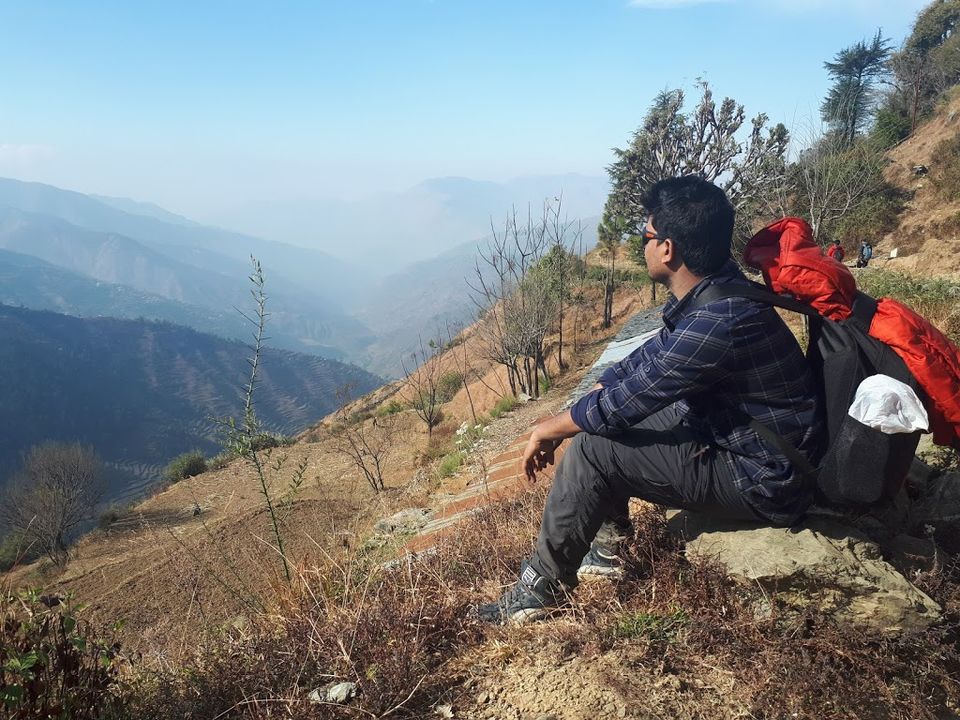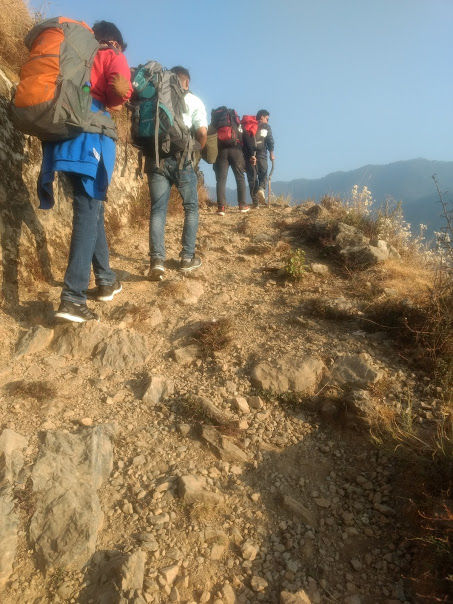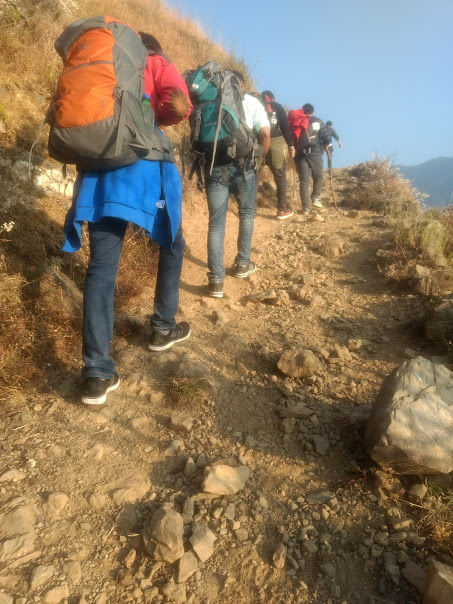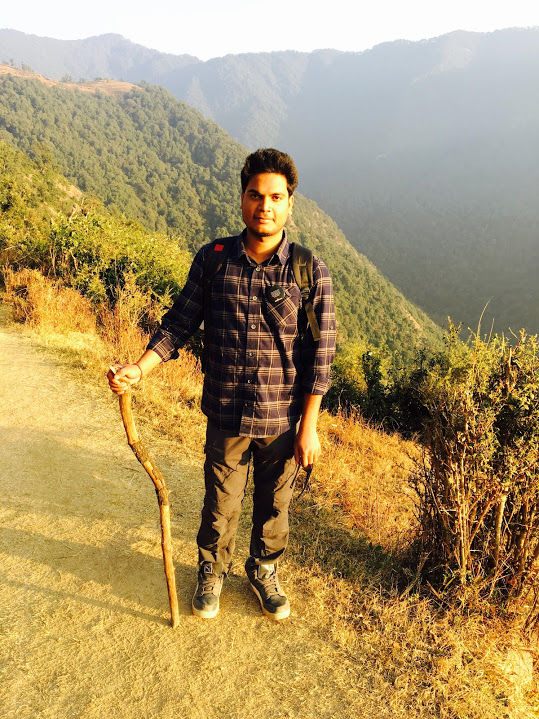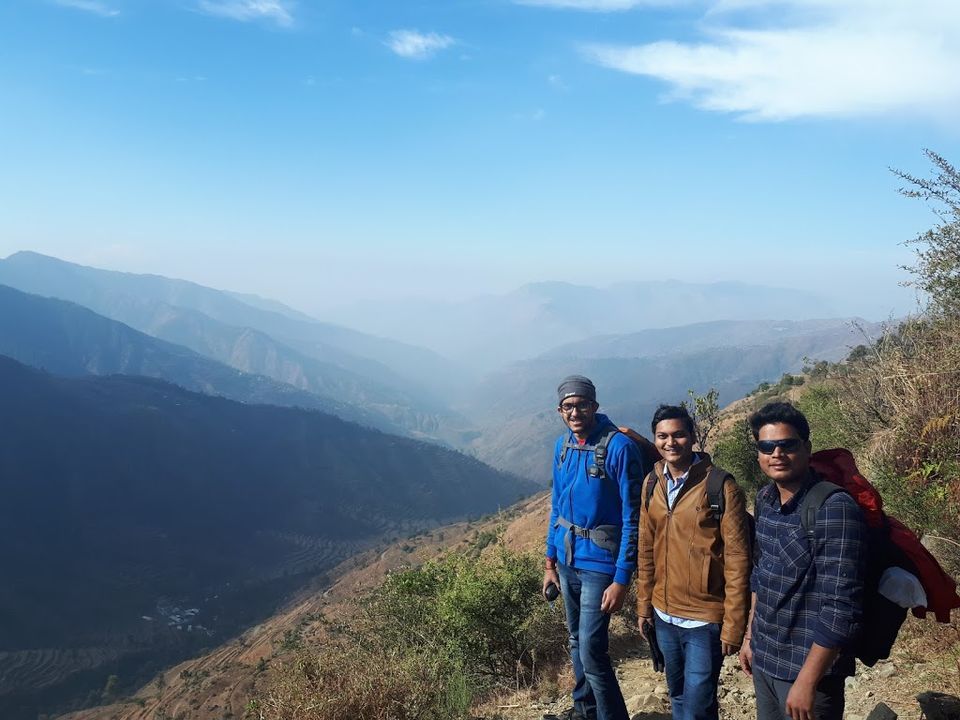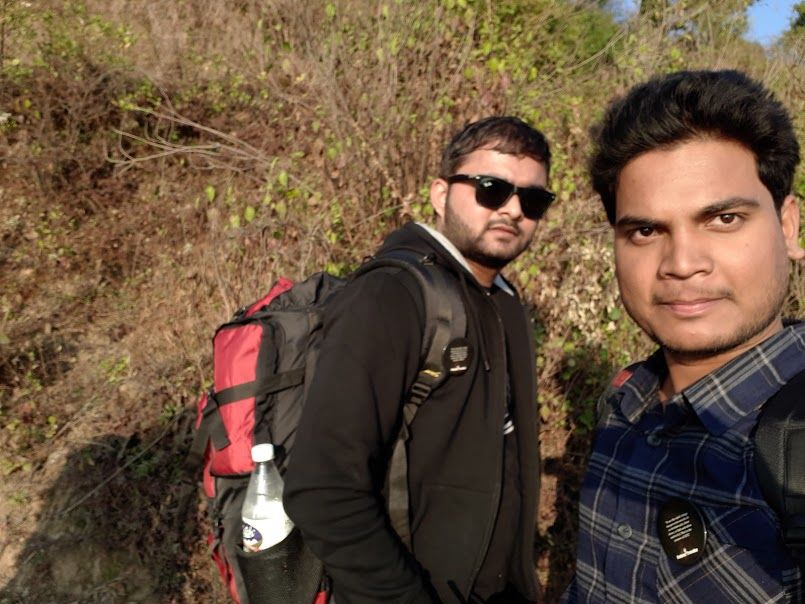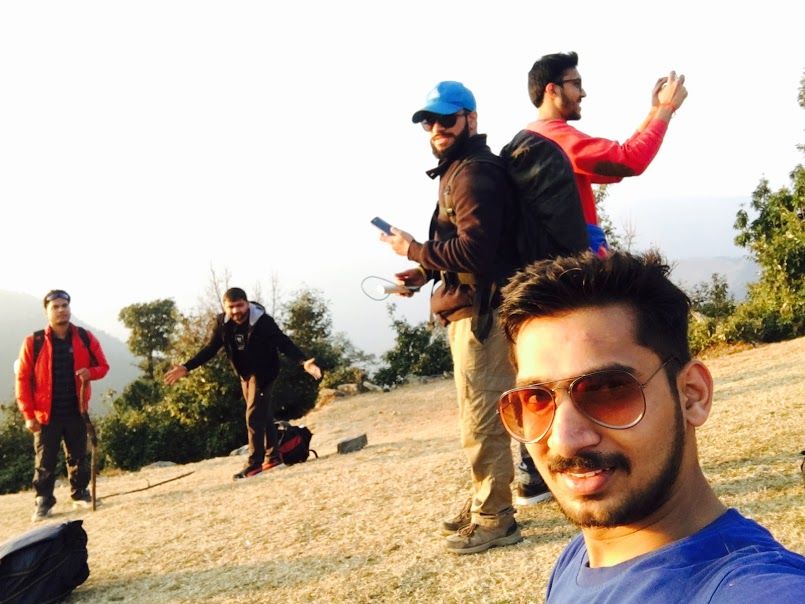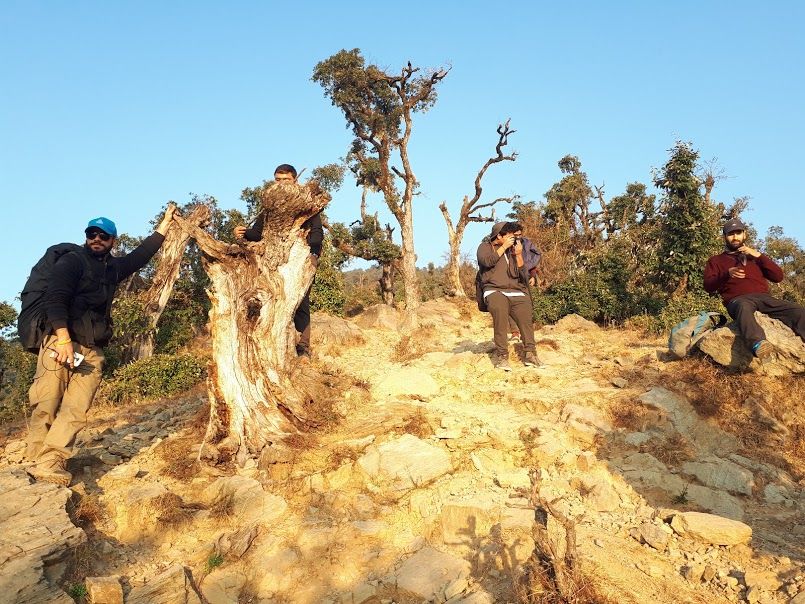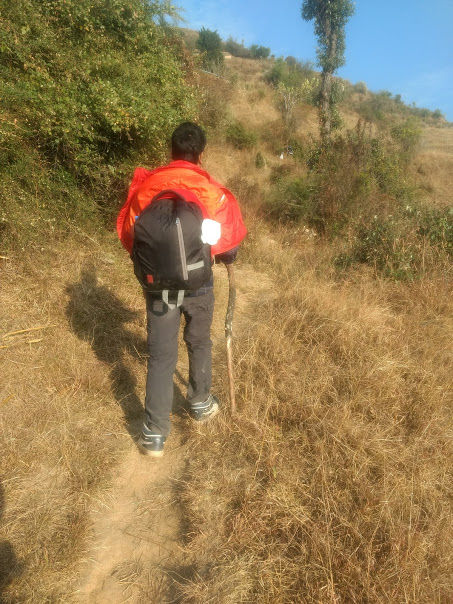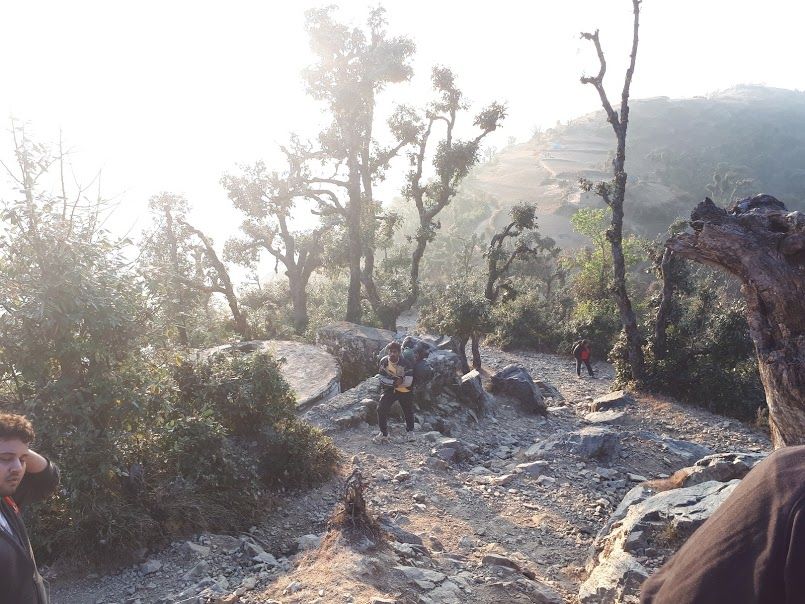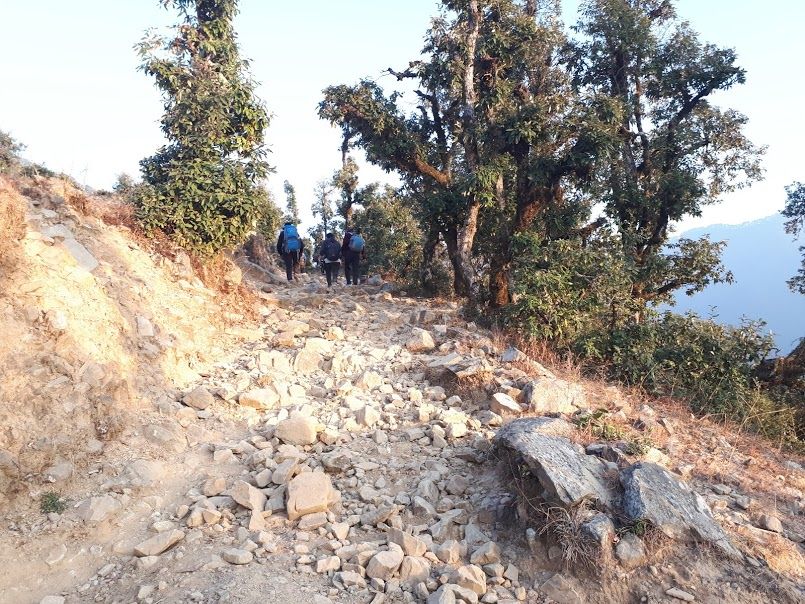 I sometimes wonder, how lucky I am. watching the sunset from this height in a chilling winter, on new year's eve. Its indeed incredible. How many people usually get a chance to witness this - The true beauty of Nature.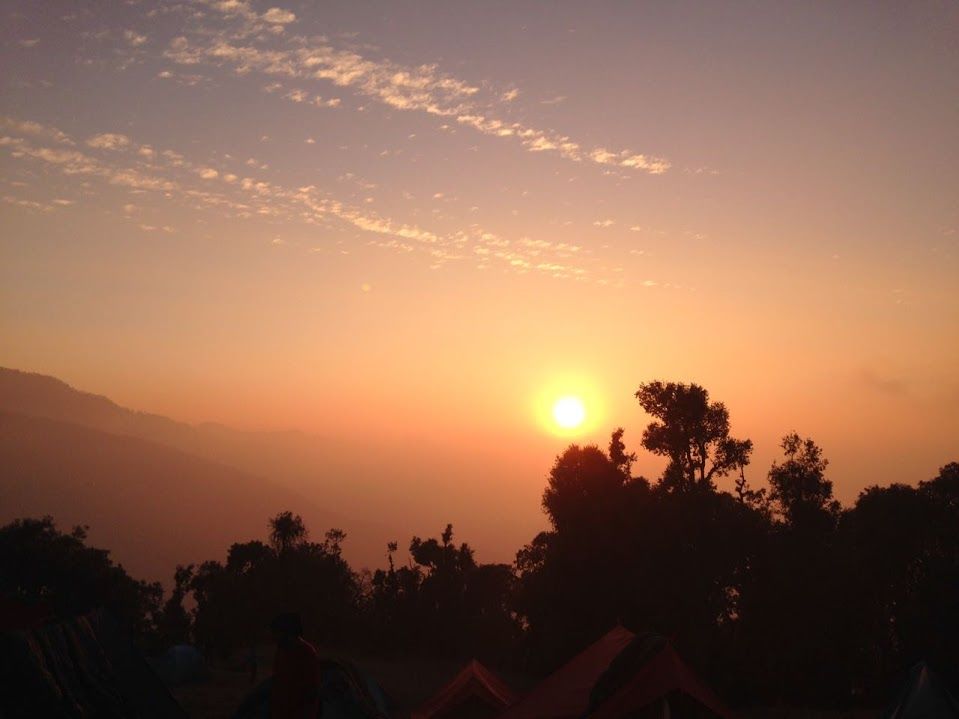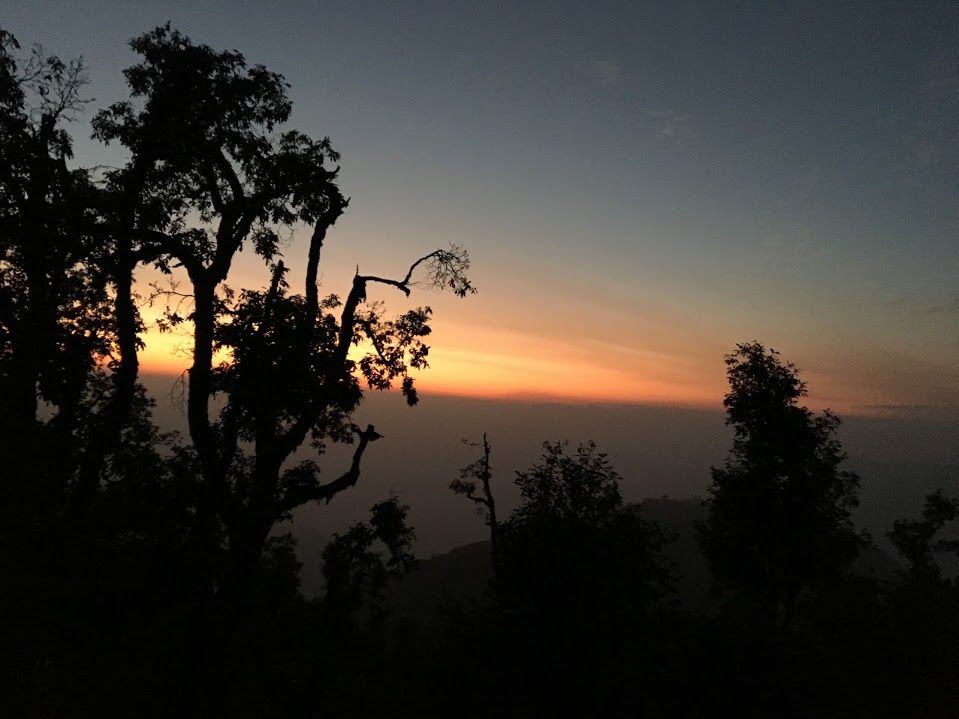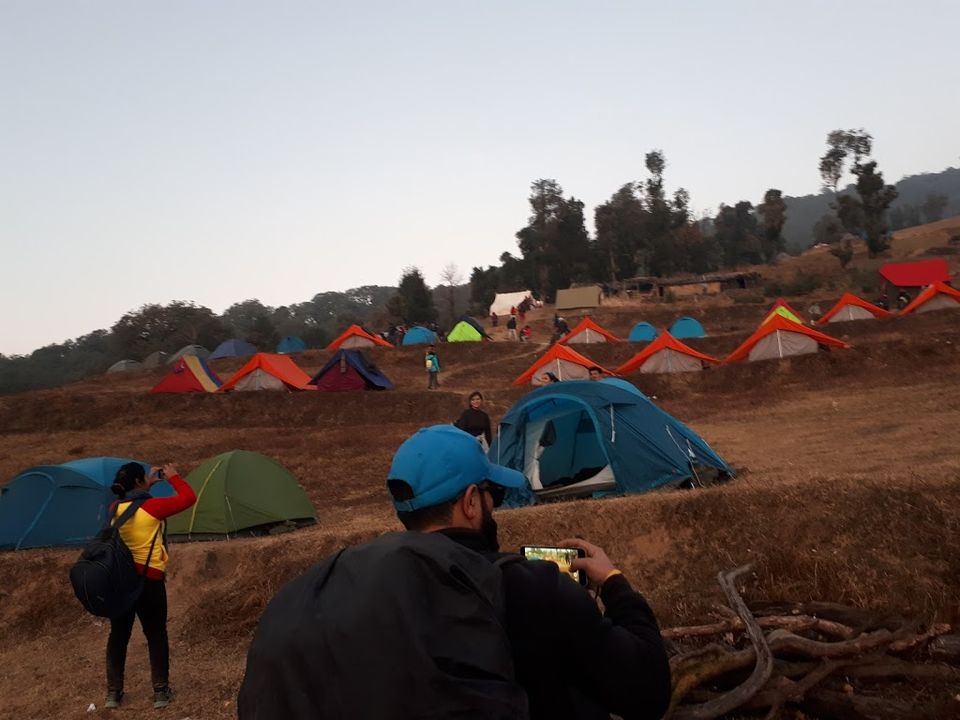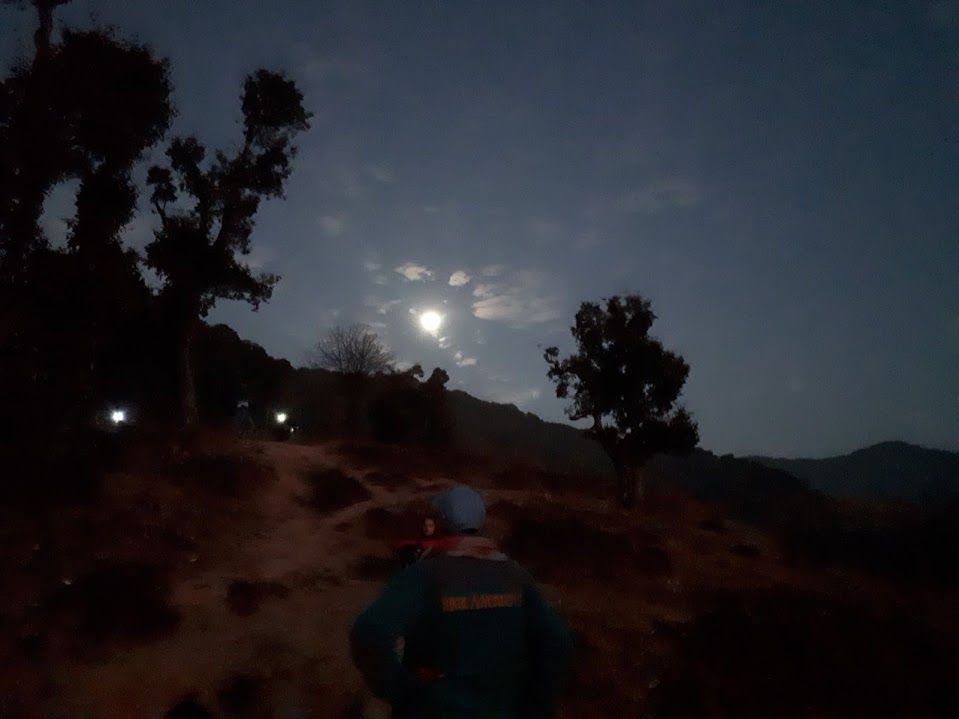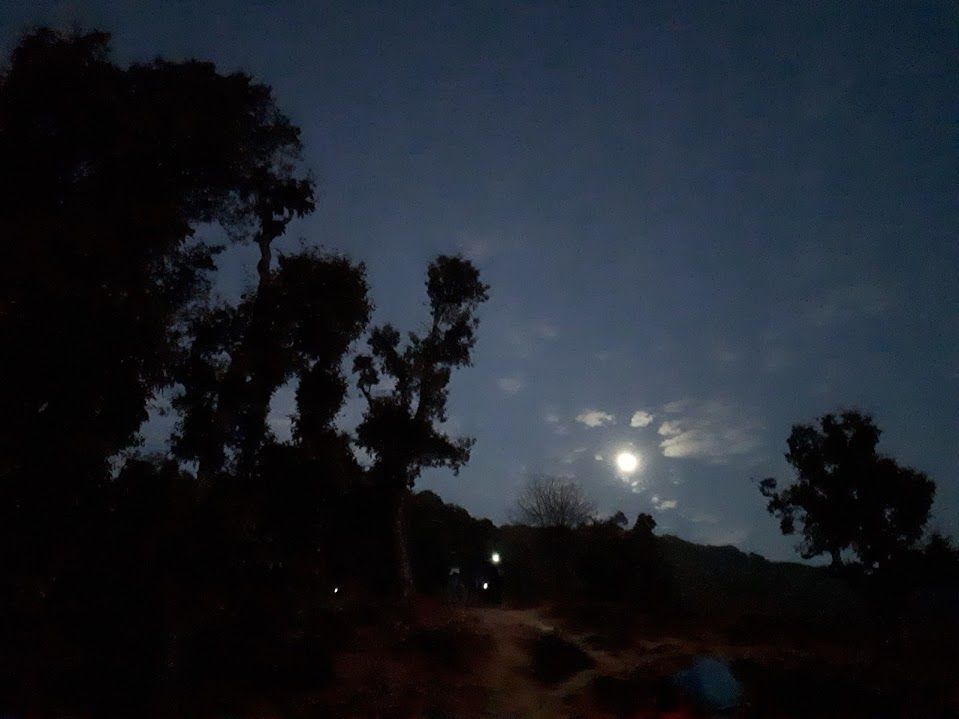 I explored the camp area and got to know my fellow travelers later in night when we had bonfire and just sat back after dinner (dinner was the best part because we all were tired and hungry after the whole day journey).
It was minus six degree Celsius and cold wind was blowing from the north. I sat tight and listened to the stories of their side - On how many adventure trips they had been, experiences - good or bad, knowledge, stories, troubles and what was the best part. The moment was like we were a family - a family of travelers from different parts of India.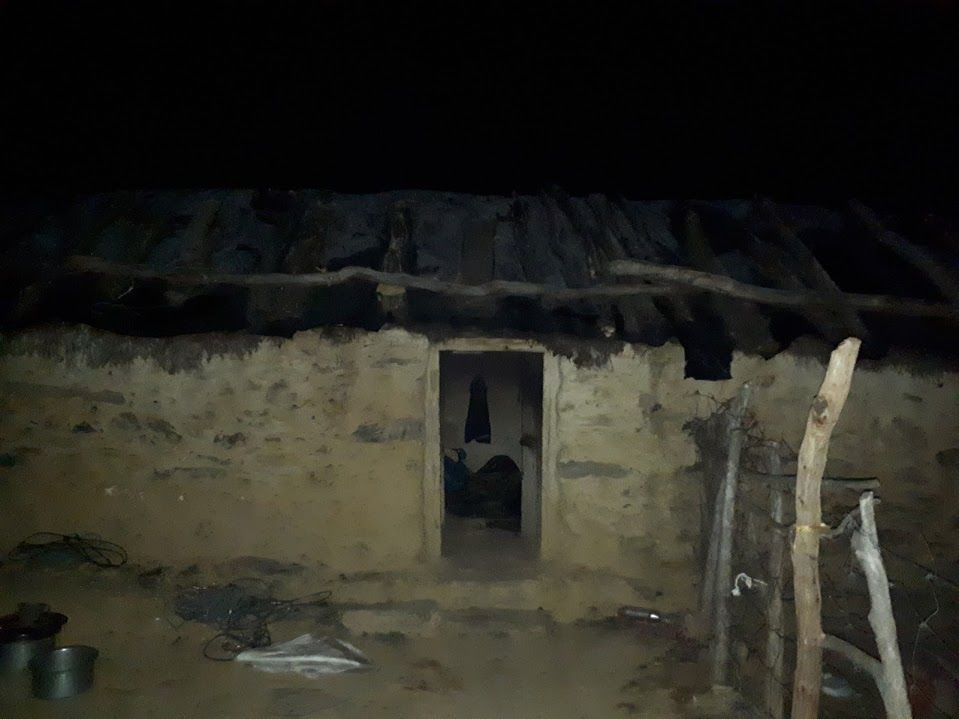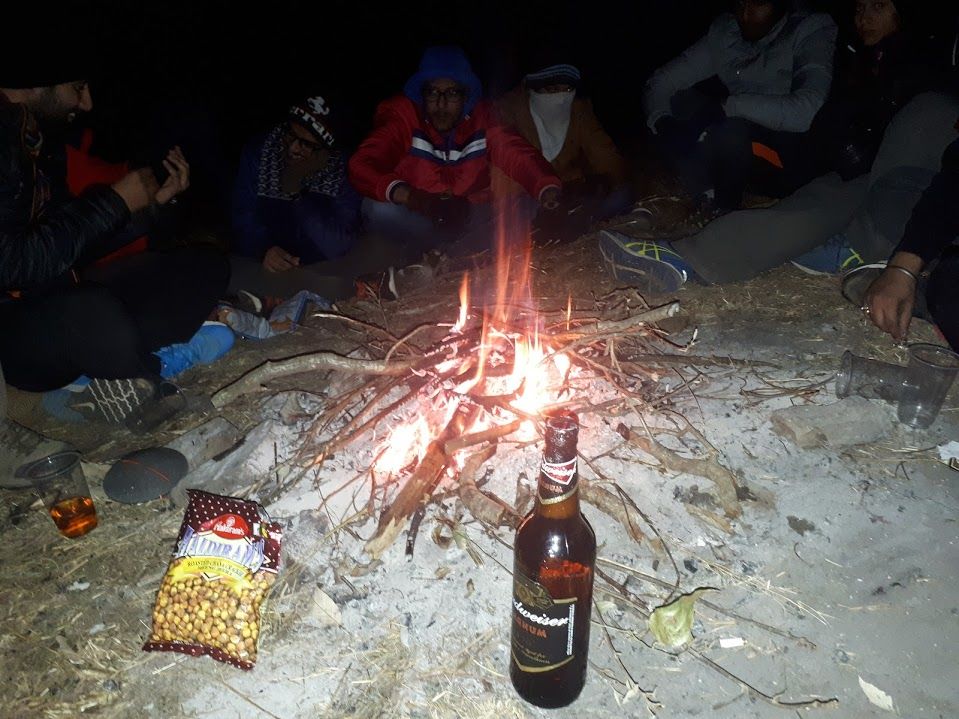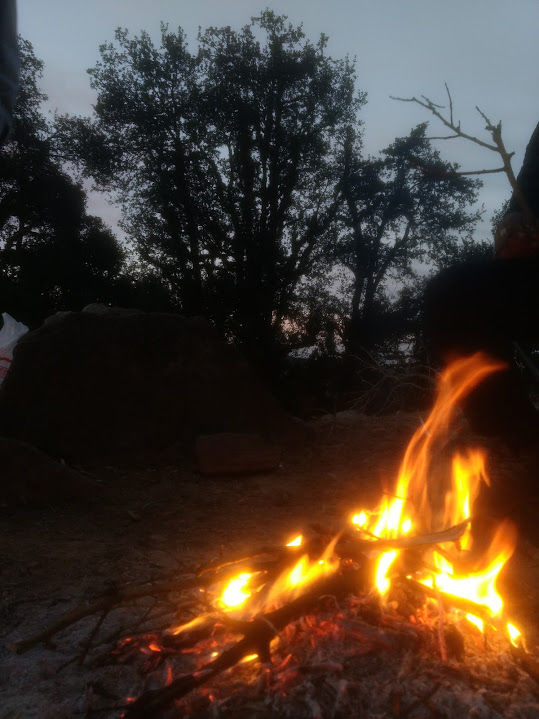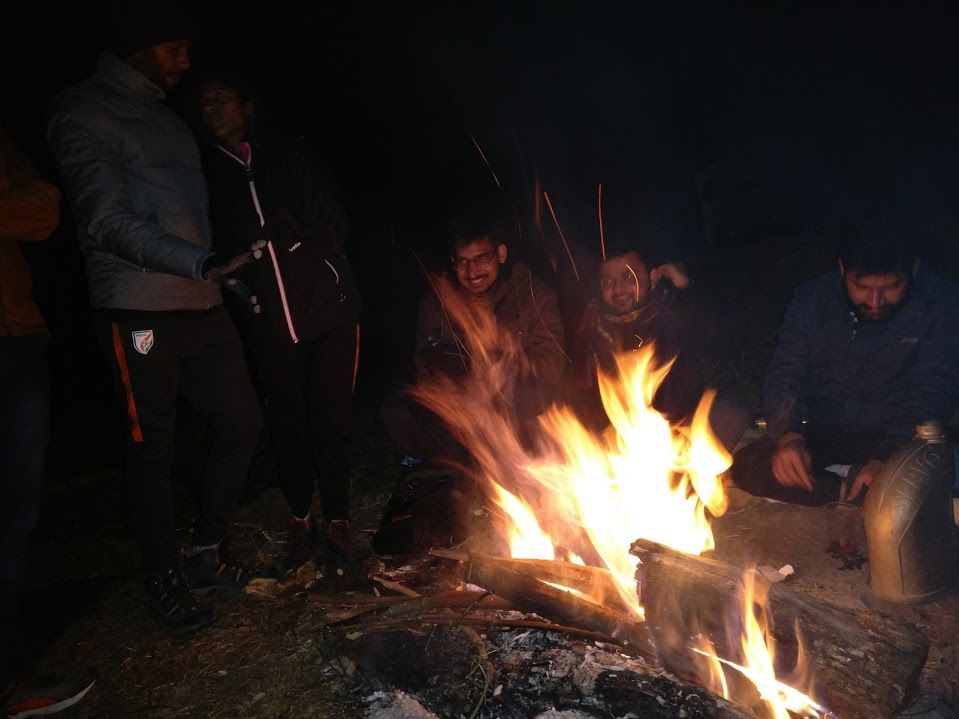 It was finally mid night - 12.00 o'clock, welcome to a very Happy New year 2018. We greeted each other and went for sleep thereafter.
In an early morning 5 o'clock, I and some other guys from the group left for the summit to watch the first ray of sunrise. The path goes from a very dense forest. Nothing was visible and I had to use my cellphone flashlight to be guided by the path. I somehow managed to climb all the way up to the summit.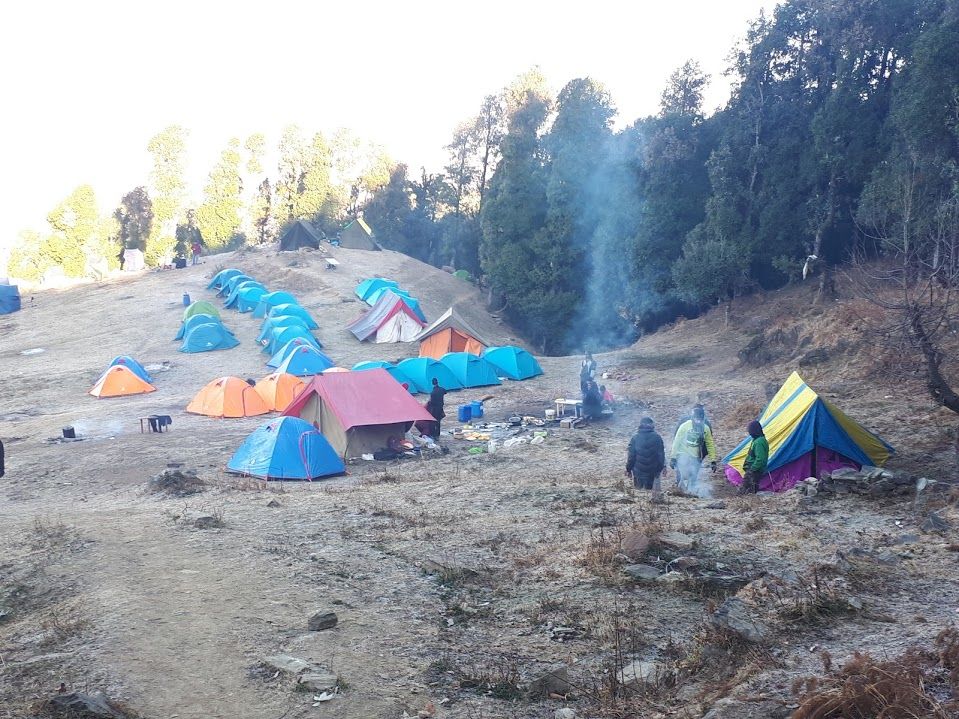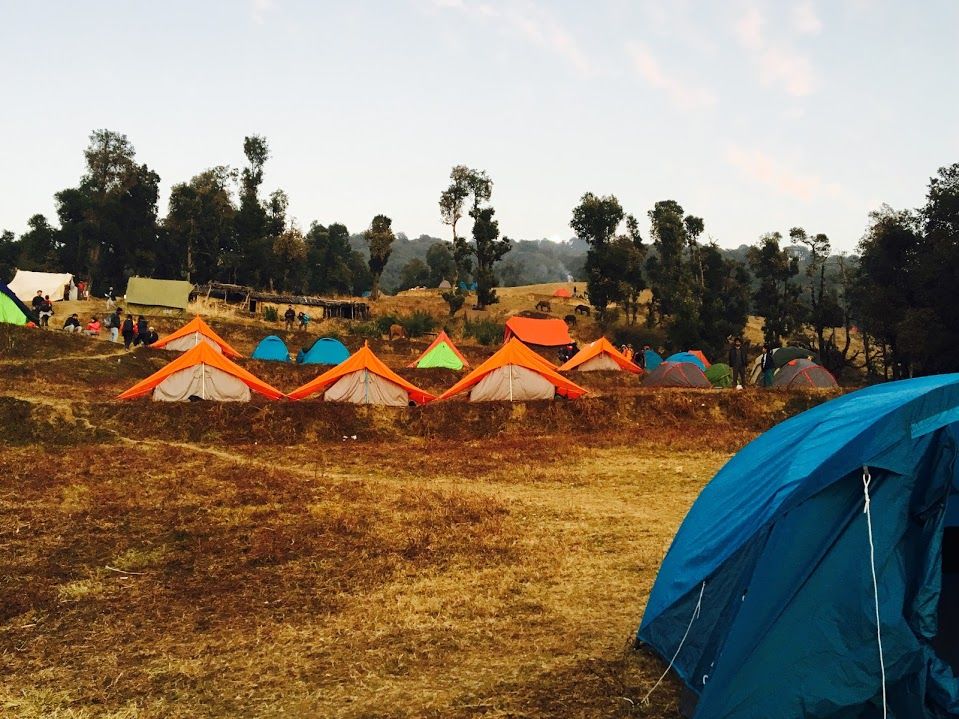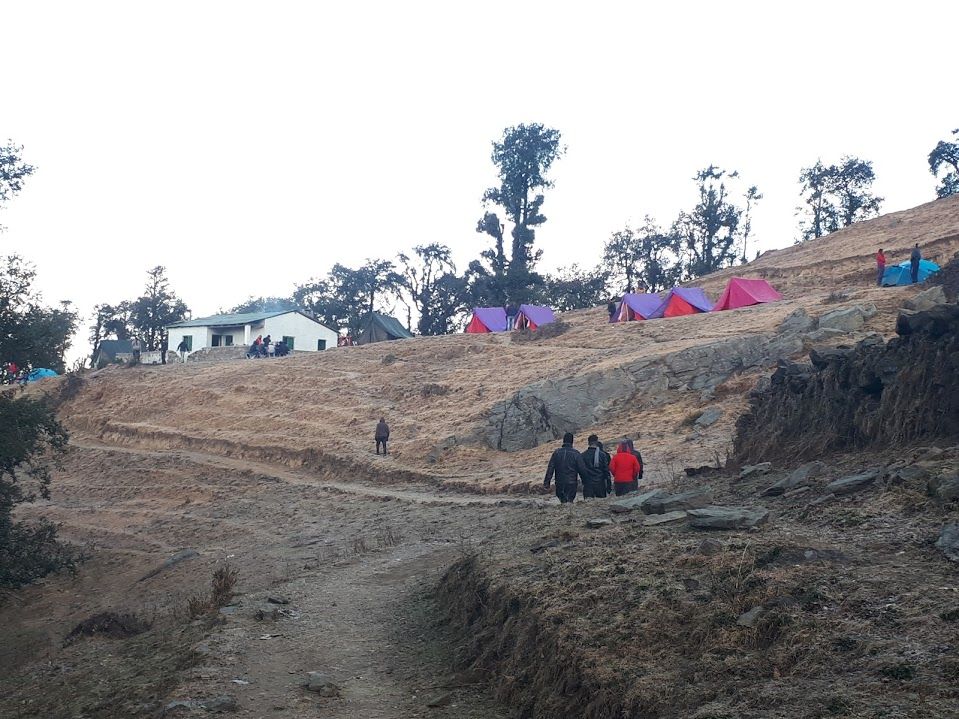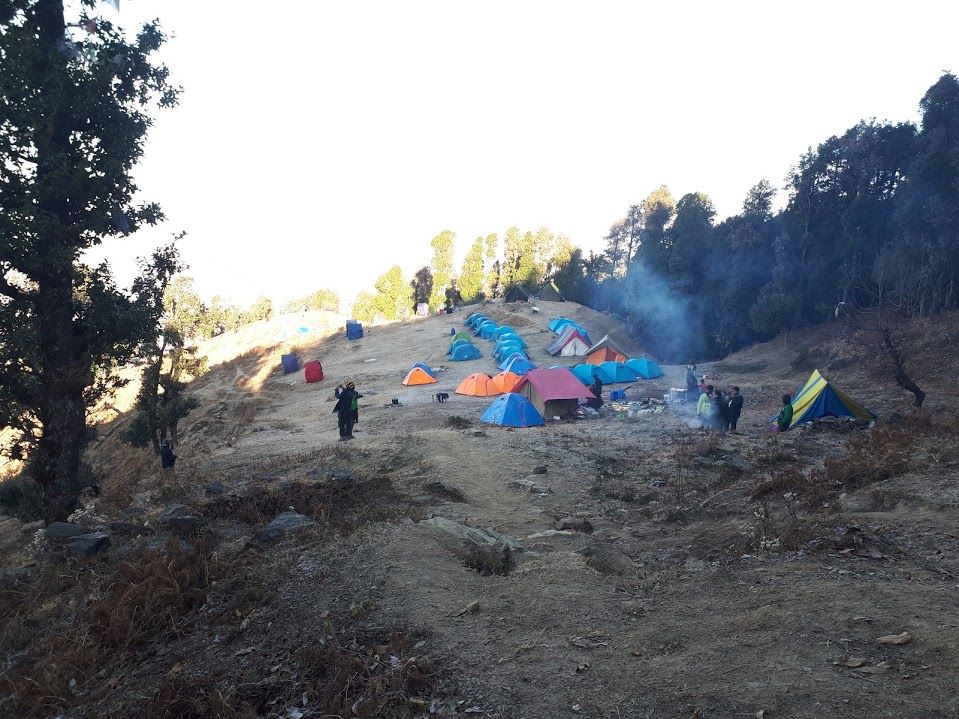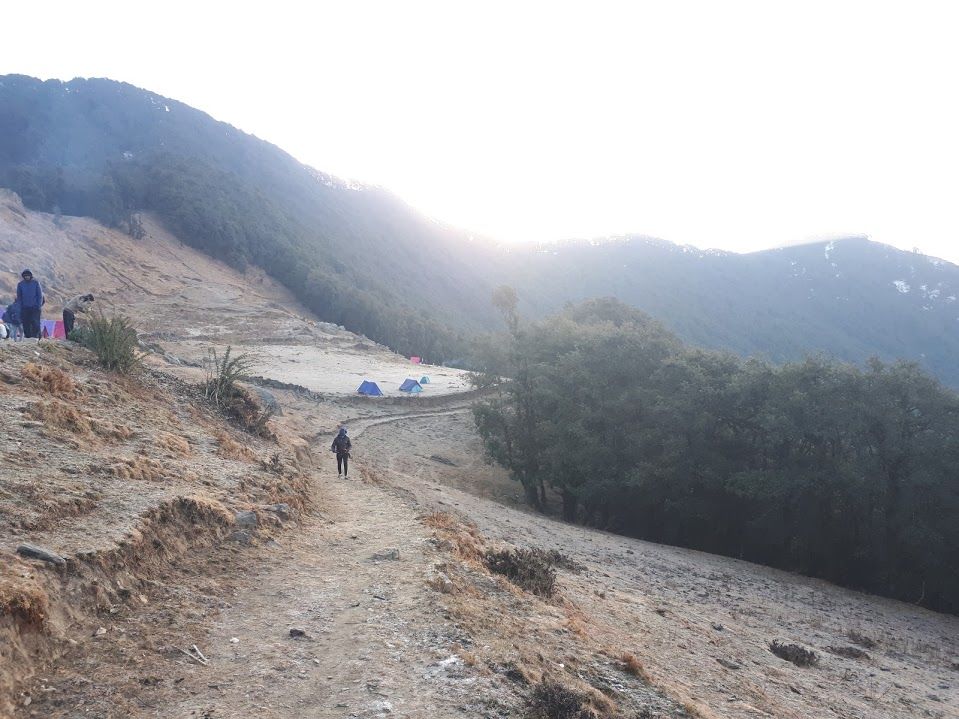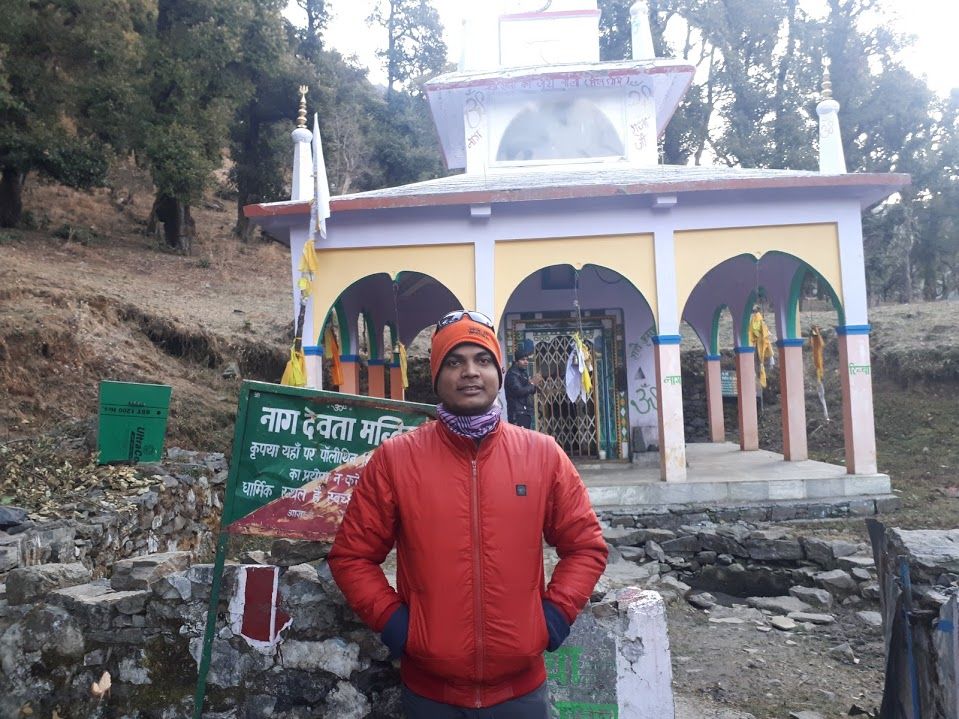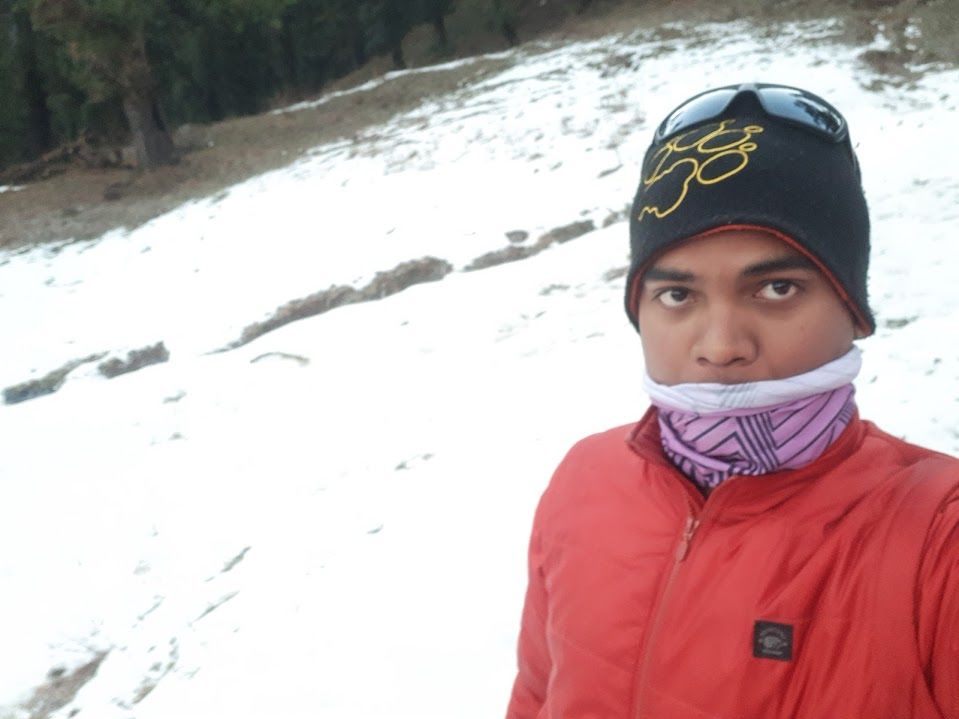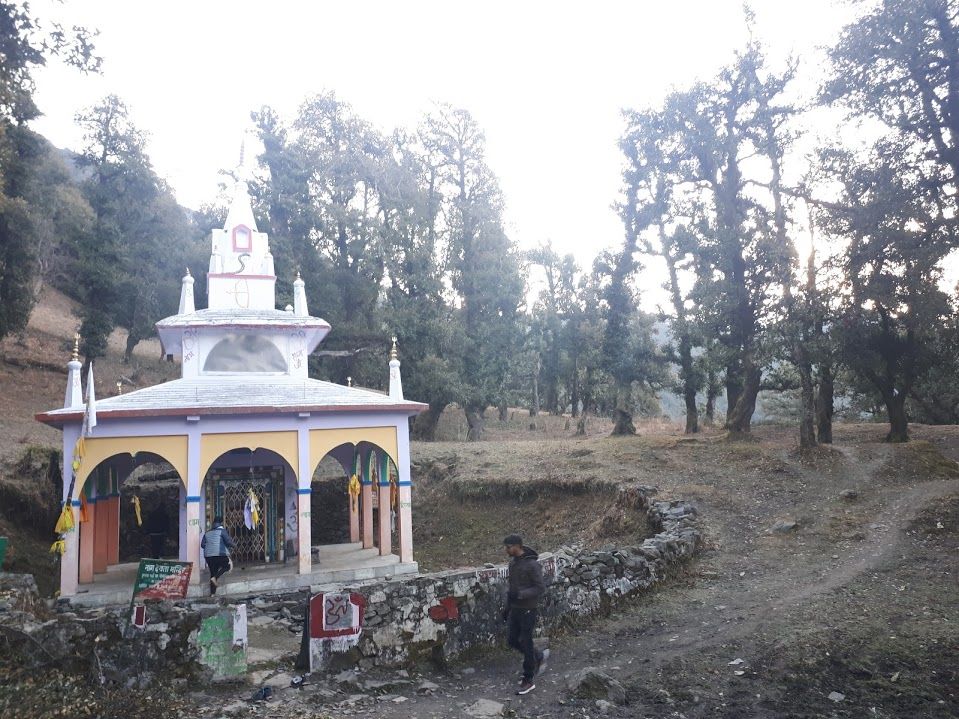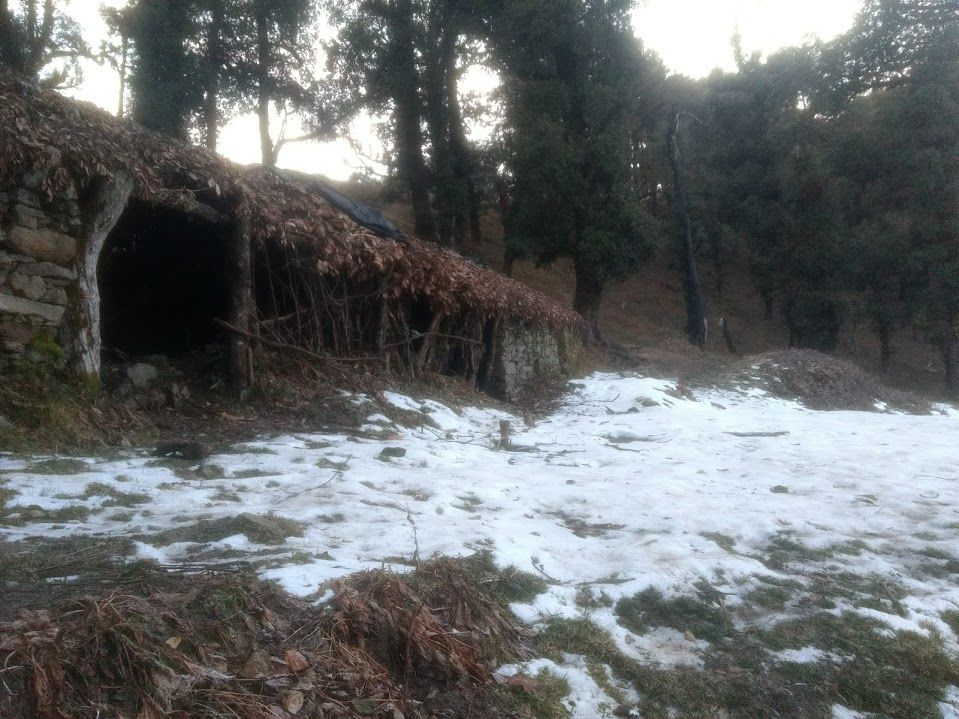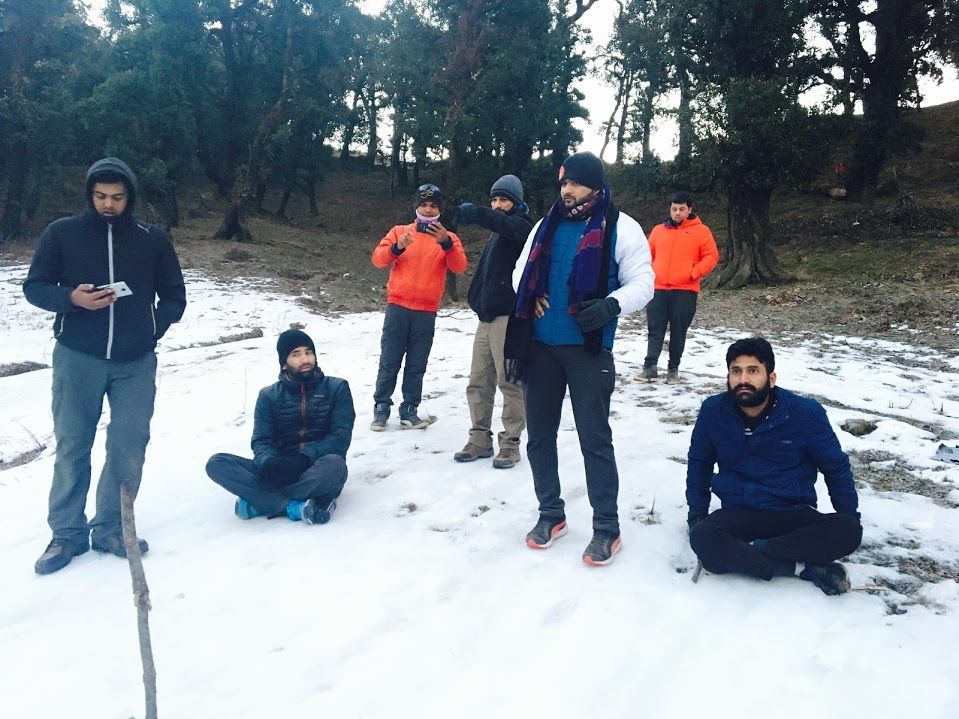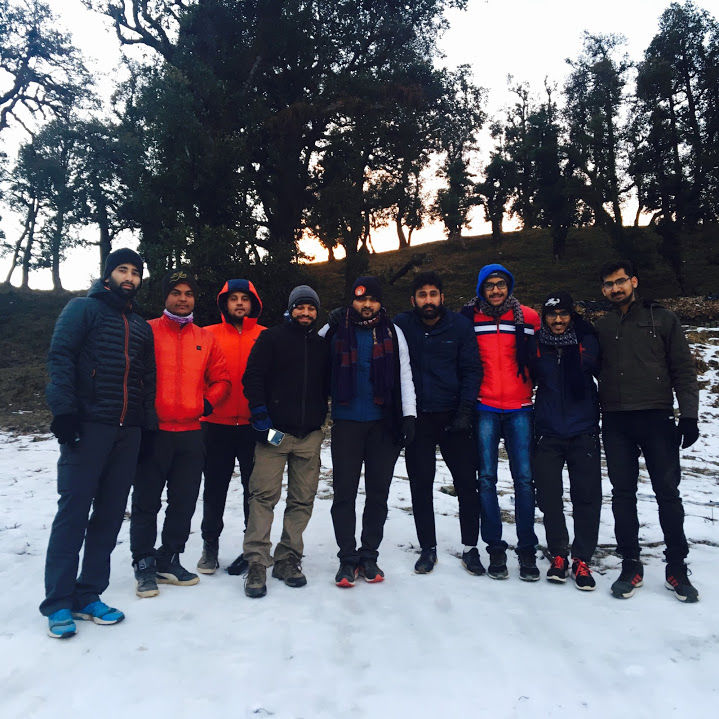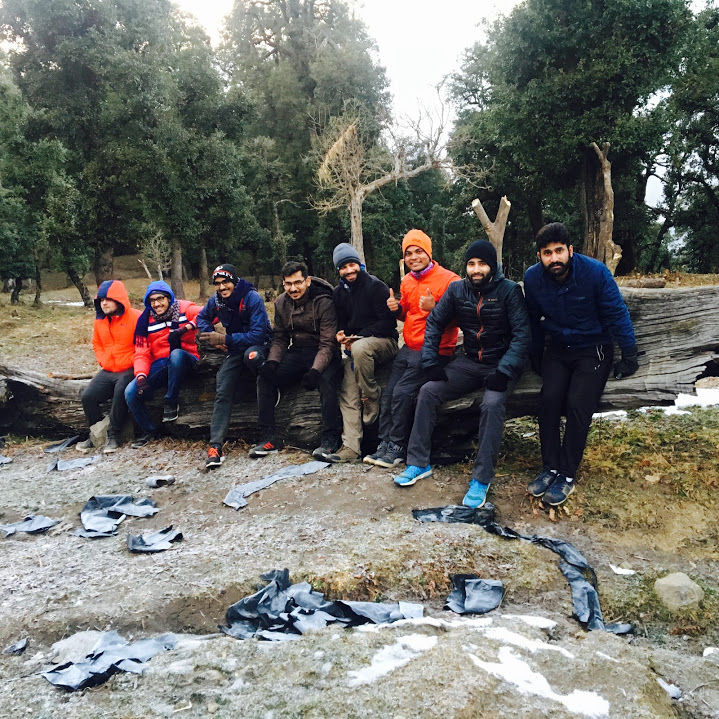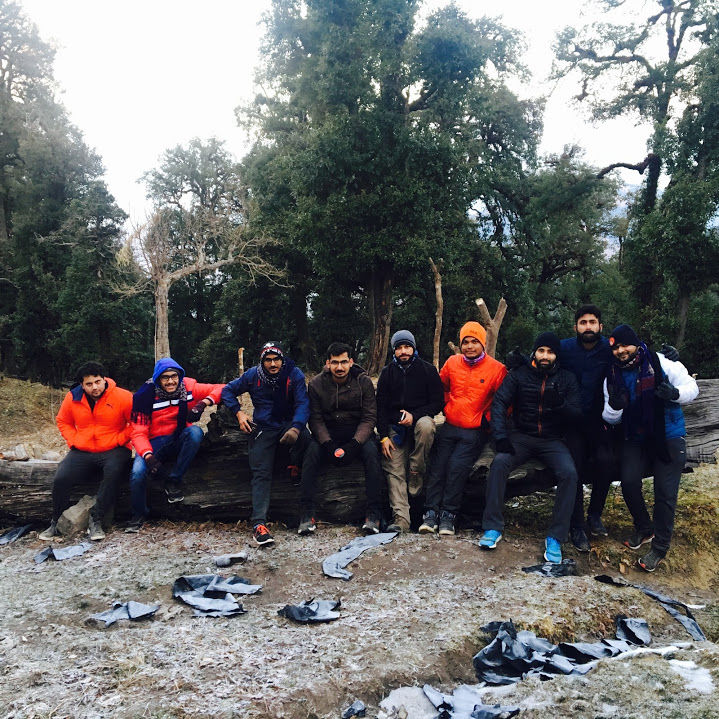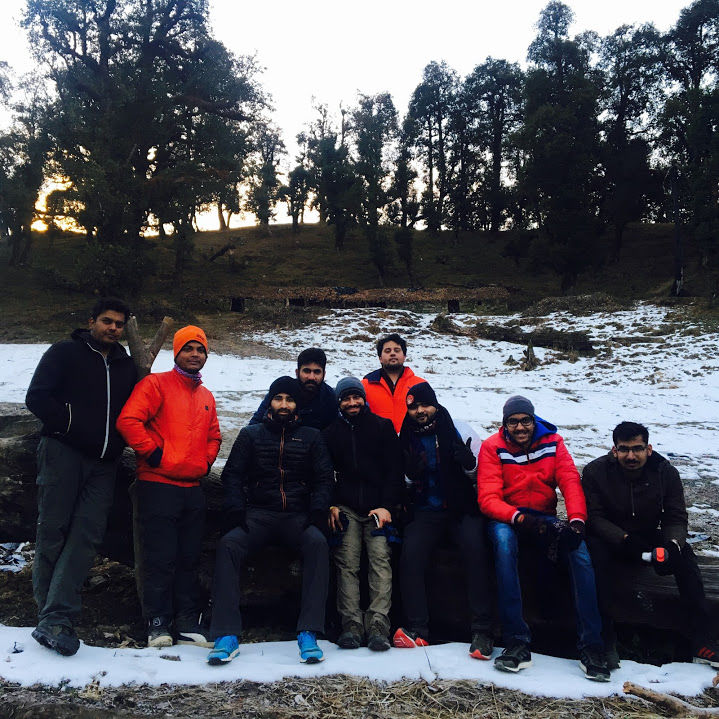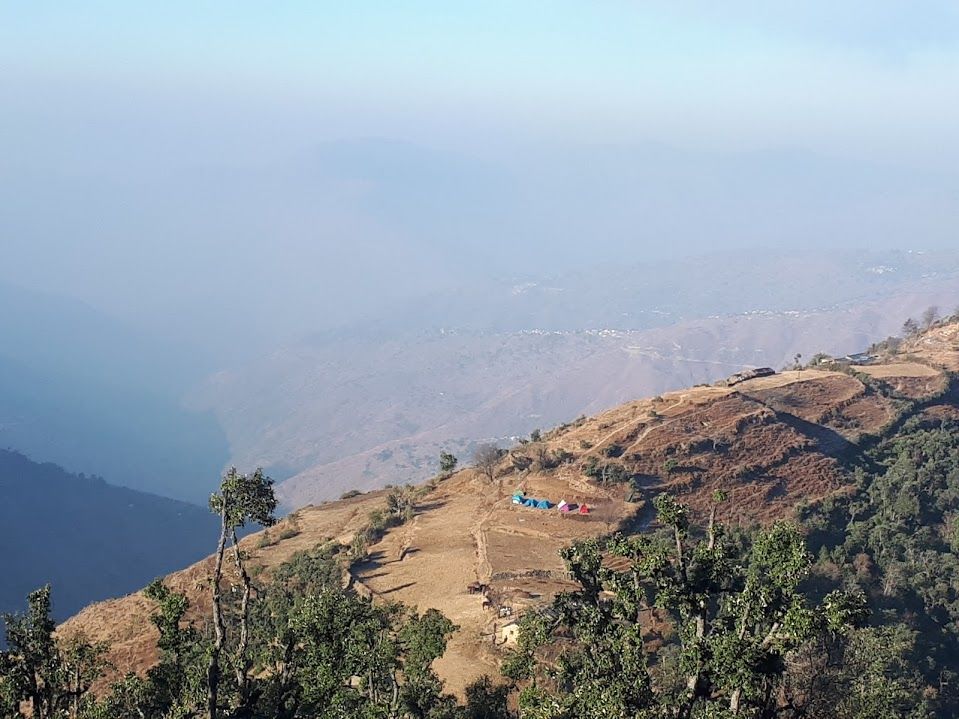 It snowed that night. It was the first time in my life that I saw live snowfall. I spent couples of hours there and then started my way back to base camp.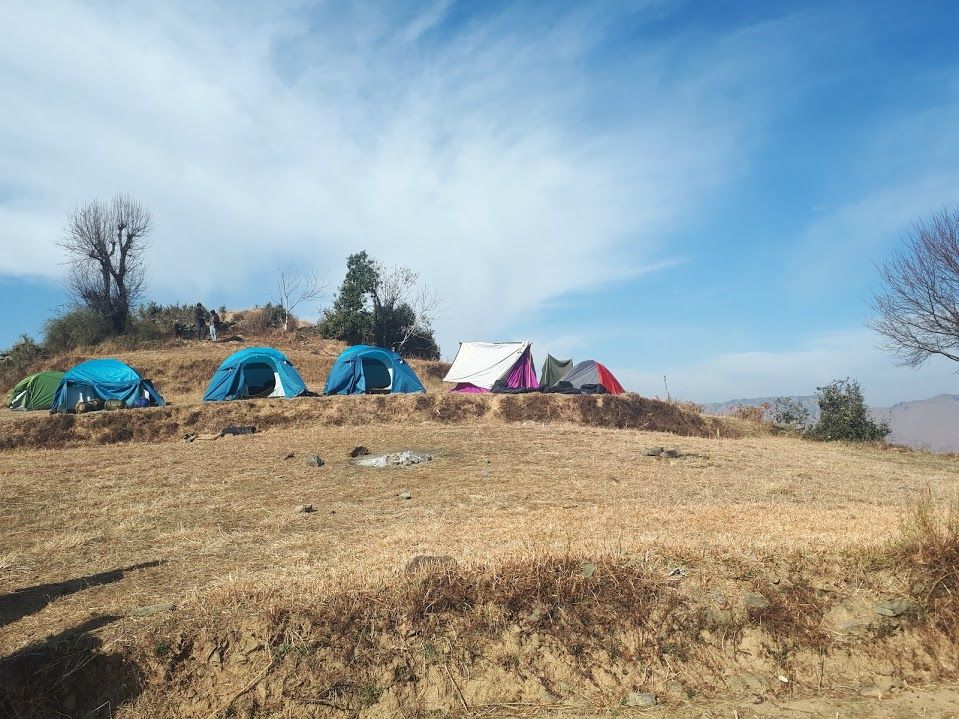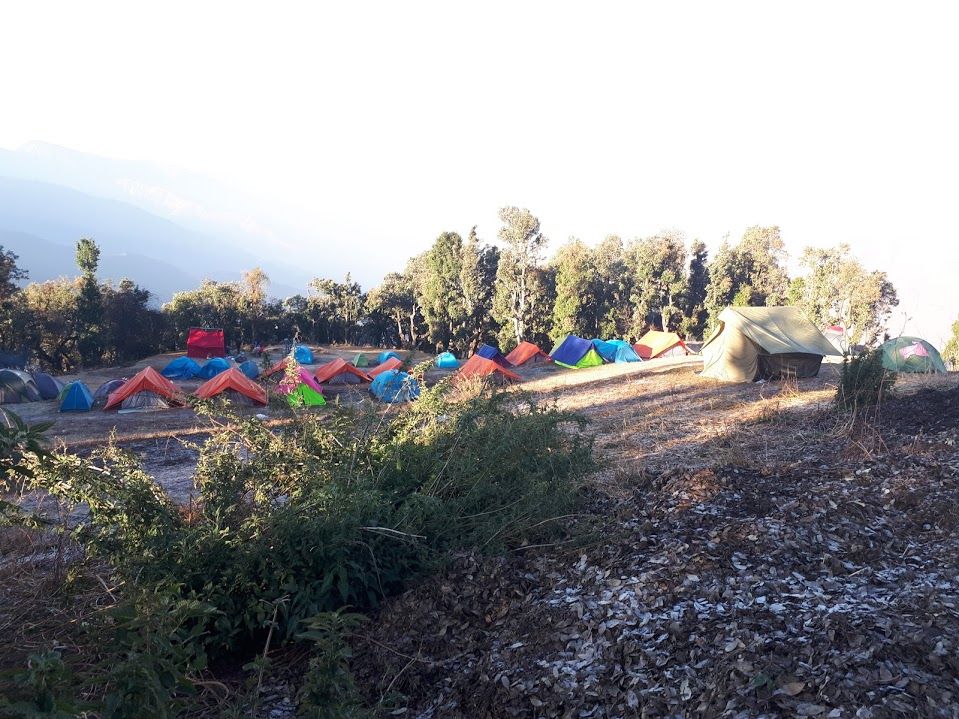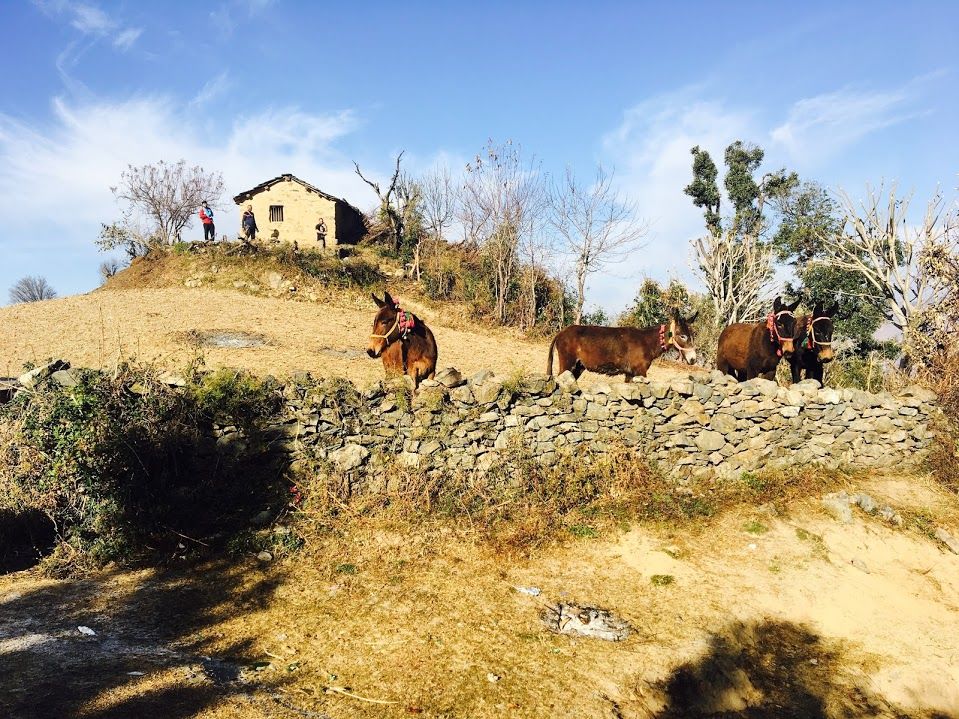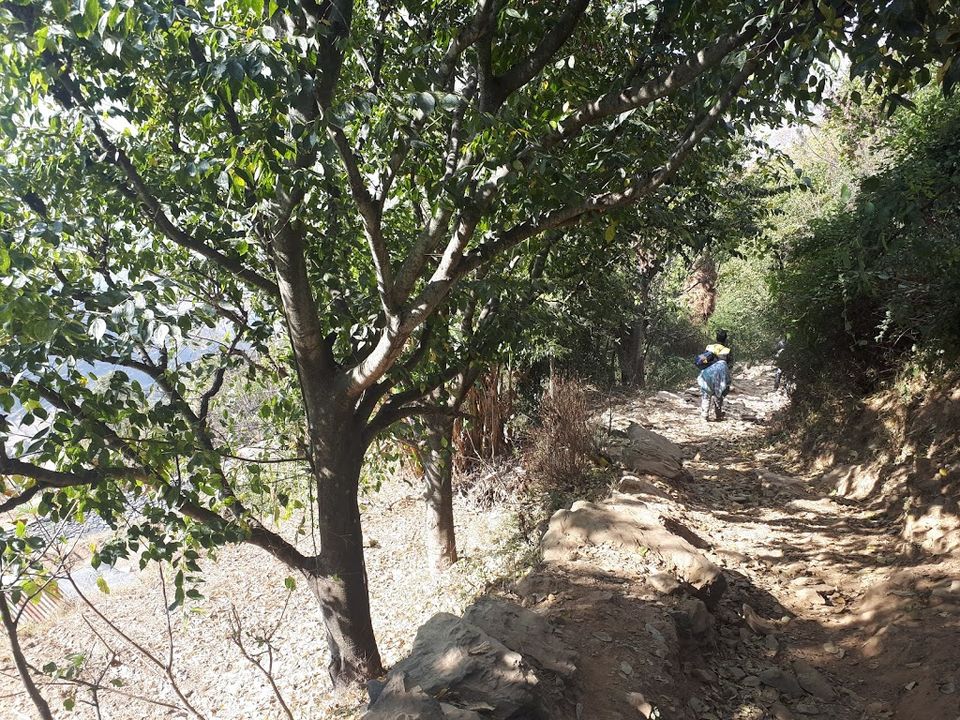 I had my breakfast cum lunch(= Brunch hahaha) and thereafter we all started our way back to Pantwari. From there I reached Mussoorie by five in the evening.
It is a very beautiful and small town. This is a good place to shop local products and eat momos. I brought a shawl for my mother in INR 400 only (negotiation applied with shop owner). After spending couples of hours here, we all left to Delhi via dehradun.