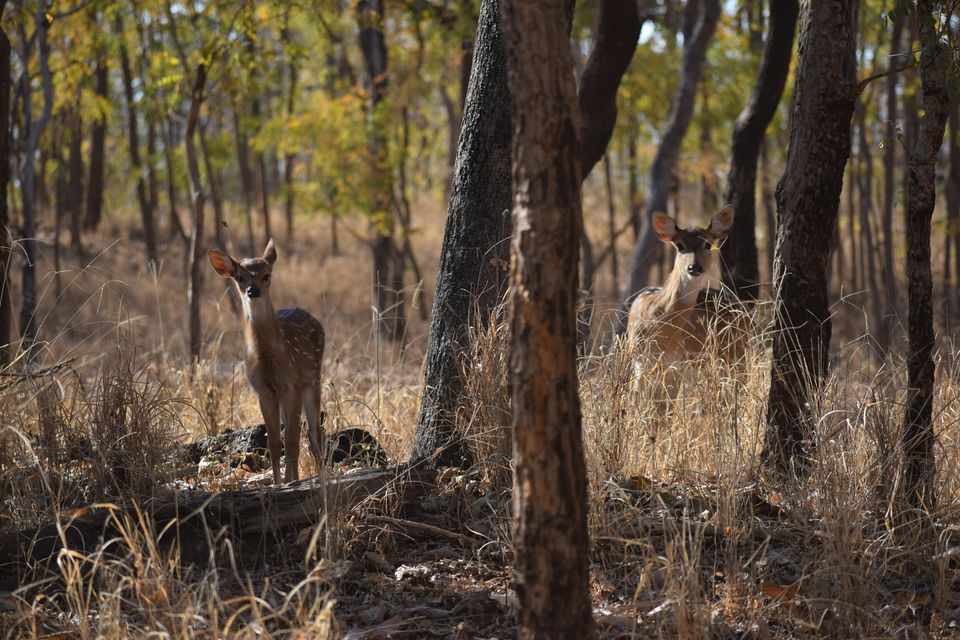 Being an avid traveler, I visited national parks in last few years. But visiting Pench was something different. During childhood I loved watching Mowgli on TV and always thought how was his life in jungle. So when I planned visiting this place, the characters, the jungle seen on TV, animals were flashing on my mind in excitement.
Since I live in Bhopal currently Pench is not so far from here. I took a train from Bhopal to Nagpur and then a bus to khawasa which is the nearest bus stop in Pench. Buses from Nagpur or Jabalpur are frequent, so don't worry about that. From khawasa you have to take a jeep being a shared passenger or for yourself to your hotel near the national park.
I had booked two safaris, one in the afternoon and one in the morning. Safari Jeep arrived on time to pick me from the resort. All safari jeeps lined up in front of the gate for the checking formalities. The gate opens on its scheduled time and i could not wait for that. At last the gate opened and my Jeep entered the jungle. As said by the drivers and the guides, you don't know when and what appears in front of you when you are in a jungle safari. No one can assure you the tiger just enjoy and have the best of the jungle.
Every jungle has its own charm and beauty likewise pench has its own. I visited in February, starting of the fall season. The jungle was full of palash flower, green and yellow leaves, the mango trees full of flowers, the sight you can't ignore. I was ready with my DSLR and started to click the beauties to take with me.
The jungle is full of flora and fauna and the time was best to watch the migratory birds. There were more than 210 species of birds in the jungle. Some of them are pea fowl, jungle fowl, barbet, bulbul, drongo, Indian Roller, munia, myna, Kingfisher etc. I spotted more than 25 species including the migratory ones. The commonly seen wildlife are chital, Sambar, Nilgai, leopard, Bengal tiger, wild pig, wild dog, langurs, barking deer, mongoose etc.
I was lucky in my first safari to spot the raiyakassa male Bengal tiger. He was very but I could easily spot his long tail while marking his territory and checking out the sambars in front of him.
Tha landscapes are a sooth to the eye sight. While admiring the landscapes, I noticed a group of jackals fighting over a dead spotted deer.
The first day in Pench was awesome, the jungle never disappointed me.