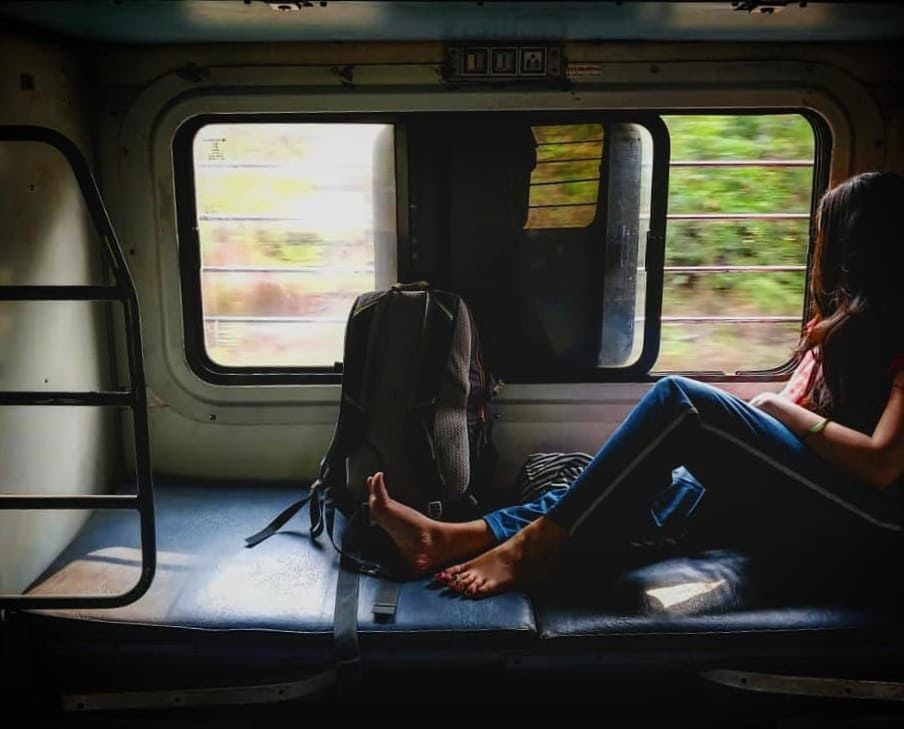 11th April, 2021; 10:00 pm- (while having dinner)

Notification released by govt - "Any decision on lockdown will be taken only after 14th April". The only thing came into my mind was a long weekend would be wasted if we do not grab this golden opportunity. No planning, no discussions, just packed what we got in front of us, booked the train tickets and hotel rooms for Goa and within 2 hrs me and my husband left the station at 12.30 am. For me, this was the first trip ever, first express journey ever, first time Goa, so the excitement level was unmeasured.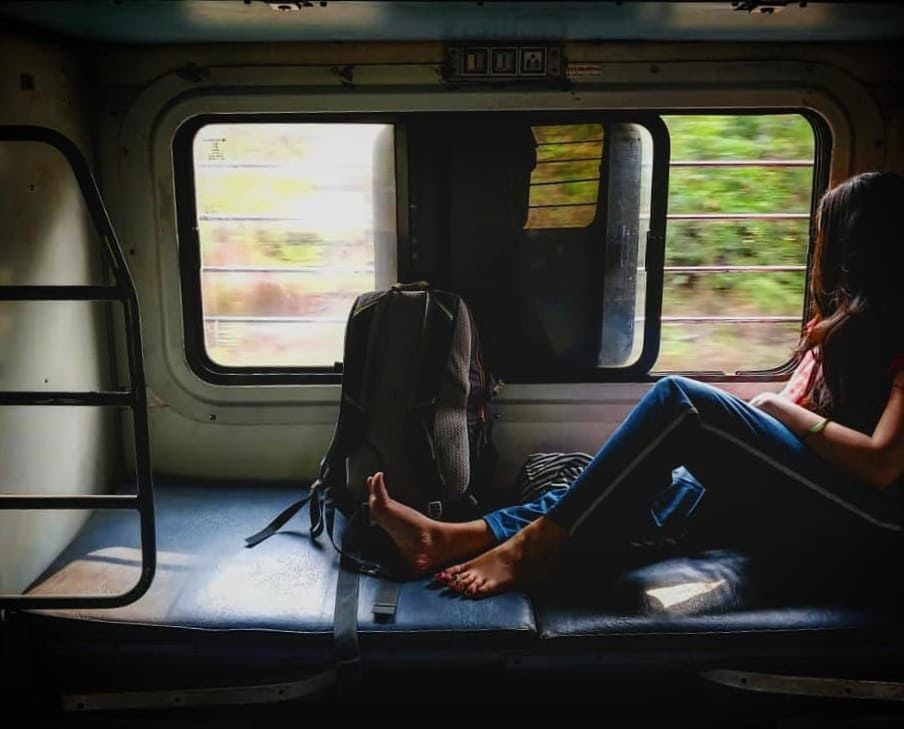 In between the journey, i got another notification that there are heavy rains in the areas from where we were going to travel. We didn't got to see any rains in the journey but yes, there was cold breeze and this was the sone pe suhaga! as we were worried about the high temperature these days.
We reached Thivim railway station at 10 am on 12th April and everyone were stopped. We thought they are taking Covid test at the station but luckily they were just recording the names. We hired an Auto rickshaw from station to our hotel.
Day 1 - 12th April
Checked in into our hotel, freshened up, had lunch, roamed around the hotel as it was also a beauty. Later, we hired a Scooty and headed towards Calangute Beach. Enjoyed the Cozy Sunset there with some Fries, Chicken Lollipop and Pasta.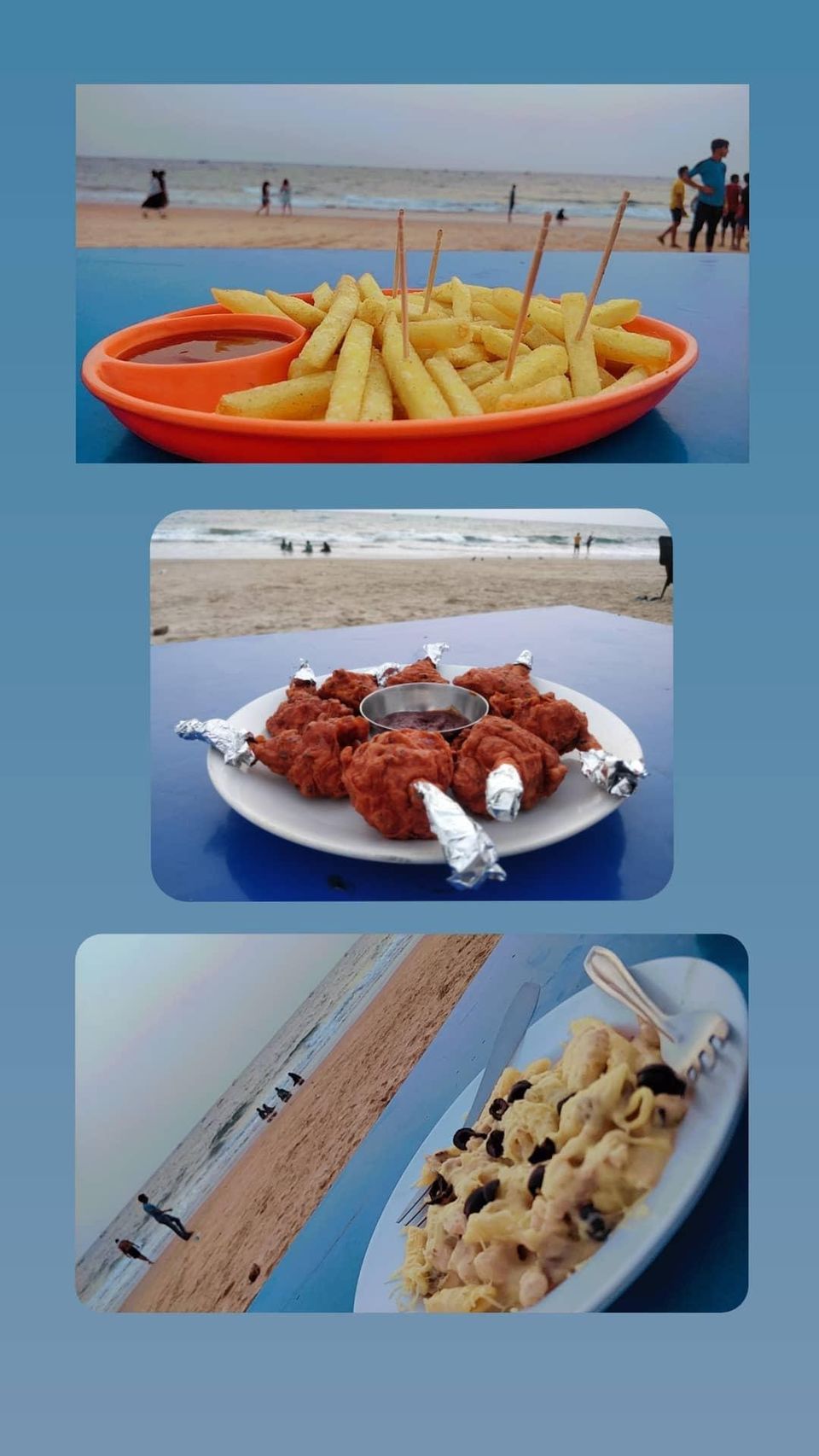 In the evening, we roamed on the Goan roads and later we headed towards Baga Beach, comforted ourselves under a tent exactly in front of the beach for dinner.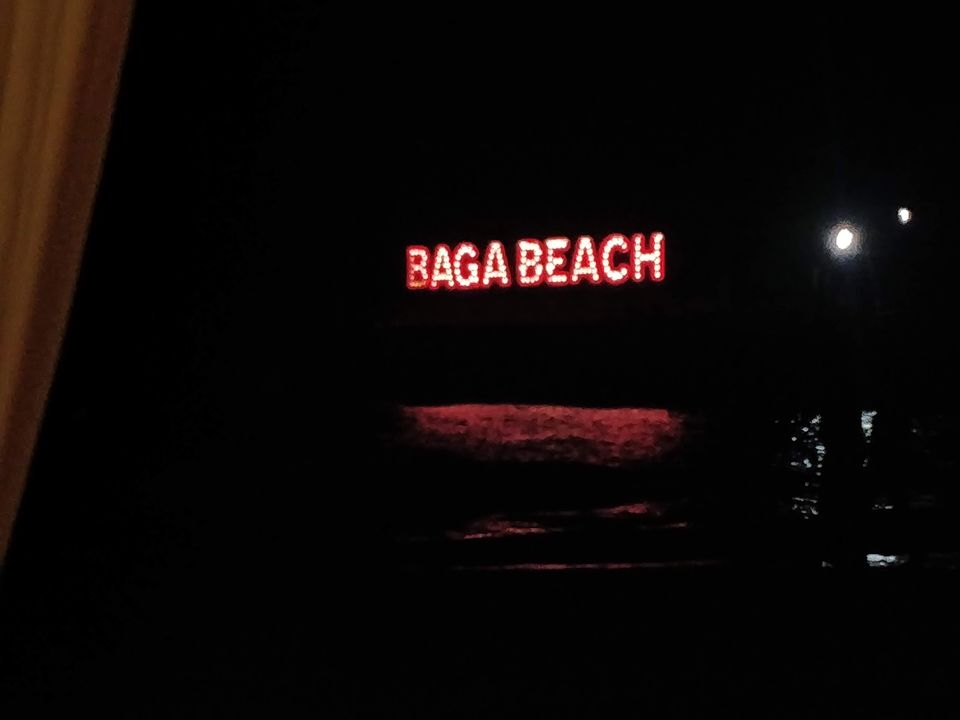 Having dinner in such a comfy surrounding with DJ in the background and breezy air was mesmerizing. after dinner, we had a walk around the beach and post that we had our photo session and ended our day.
Day 2 - 13th April
Woke up early, freshened up, had breakfast at he hotel itself and headed towards Auguada Fort. Experience was quite okay as there was sunny day and we were full of sweat. Still we managed to photograph each other and immediately headed to panaji for lunch. The distance was long and it was a sunny day but thanks to the trees out there for some cold breeze. For Lunch, we had Chicken Xacuti which was my most favourite and solkadhi as a digestive drink.
We left for the hotel and took rest for some time after a hot sunny day. In the evening, we went to Anjuna Beach (my personal favourite), the most calm place with less chaos, less people we enjoyed a relaxing sunset.
As the sun sat, we went shopping for some clothes and the most famous Goan Cashews. While going to the hotel, slighter rain started. Post shopping, we walked in search of a restaurant for dinner near the beach. Luckily we got a must go restaurant 'Hotel Ratnasagar' which had karaoke on the beach side. We had Chicken Cafreal (was okay) and Chicken Chilli (was great) there for the dinner.
Day 3 - 14th April
At night, again i got a notification - "from 14th April; 8 pm, there will be total lockdown over Maharashtra" and we had our train at morning 8 which was 2 hrs late but luckily it covered out the distance and reached on time i.e 7.25 pm i.e half hour before the lockdown starts.
The First ever trip of my life was a cut to cut trip and i feel myself lucky that i got a chance explore some basic parts of Goa in a short span of time without being affected. This blog might be a basic beginner goa trip but the situations we faced made it a more fun, interesting and luckiest trip.
*all the covid related regulations (social distancing, sanitizing, etc) were followed during the whole trip*