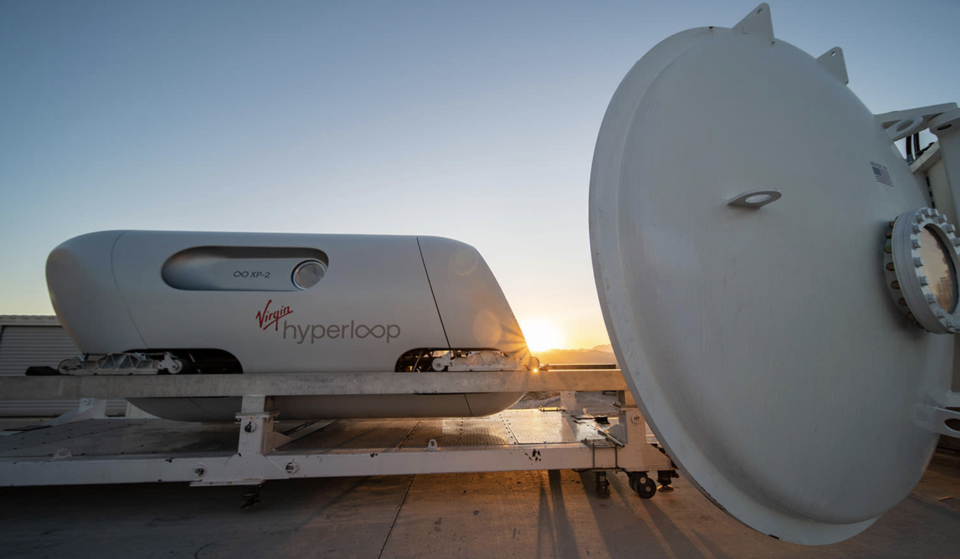 The world has heard of high-speed trains, fastest running on magnetic levitation but not a travel pod that would float on a cushion of air and flies up to 760 mph! A 21st century floating train. Not convinced, right? Virgin Hyperloop has shared their vision as futuristic transport that allow passengers to travel in a pod fitted in a near-vacuum tube speeding over 670 mph, and this is not all!
Think of an alternative to ground transport, heavily bent towards sustainability that reduces emissions. Virgin Hyperloop are vying with the times that are changing with a promise to let travel between cities within minutes and on an air float. Still confused about the idea? Read on.
What are Hyperloop pods?
Virgin Hyperloop are a new concept transport that will allow travel in a pod fitted in a near-vacuum tube, reaching speeds to over 670 mph. Virgin confirmed that this new-age technology will set the standard for 21st century travel where-in people can travel between cities within minutes.
As per the route estimator on Hyperloop's website, the distance from Delhi to Mumbai, rounding up to 1,153 km, can be covered in a surprising time duration of 82 minutes.
The battery-powdered pods eliminate aerodynamic drag and therefore reduces direct emissions. According to reports, Hyperloop systems can gear pods at speeds of over 1,000 km/h which is three times faster than high-speed rail. Besides, reducing travel time, Hyperloop claims to transport commuters at airline speeds and all of this by reducing carbon footprint.
How does Virgin Hyperloop work?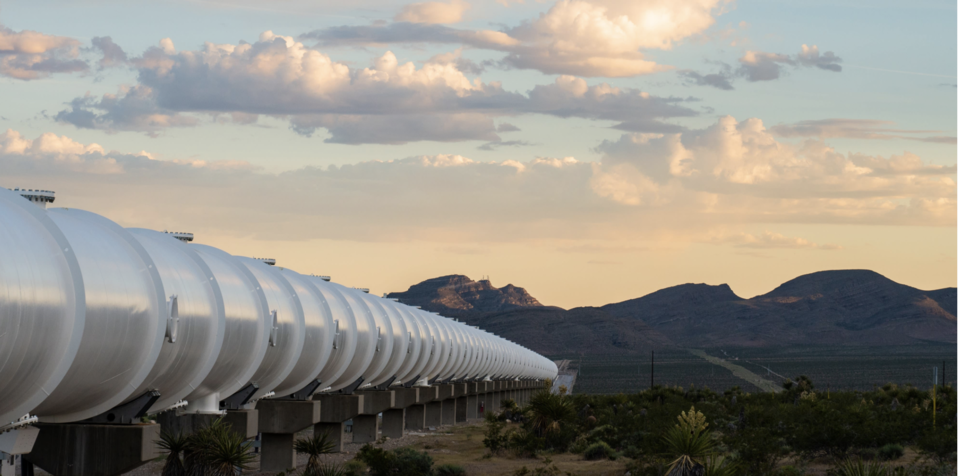 It will use magnetic levitation and propulsion technology to enhance the speeds, in addition to the vacuum-controlled environment of the tubes. The electromagnets on the pod allows it to lift and guide the pod within its tracks.
It works like trains and also not like them at the same time. Like trains, the pods move in a convoy. Here, each pod can carry 28 passengers and since not attached to each other, pods can split off the way a car leaves a highway to switch on other routes. They pledge to carry ten thousand passenger per hours and per direction.
According to the company press release, the first human test completed last November with two sets of passengers, riding in its Pegasus pod on its DevLoop test track in the Nevada Desert, came out satisfactory. The pod only reached 100 mph on the track, that so because its tracks were 500 meters long, limiting the speed the pods could go.
What else?
Virgin Hyperloop's ground-breaking technology of 'near-vacuum' environment within a tube, which enables high speeds, low power consumption, with no aerodynamic drag is more efficient than the world's fastest maglev trains. More so its design-focussed model is wrapped in safety and sustainability.
1. The Virgin Hyperloop system uses airlocks to gradually and safely bring the vehicle in and out of the near-vacuum environment which helps to stabilise the entire system without over speeding.
2. The tube will contain emergency pull out every 75m in the journey passengers need to exit the vehicle.
3. The Hyperloop uses central command & control to ensure a safe journey throughout the network.
4. The electromagnets that lift and guide the pod within the track is seemless, with no drop of coffee spill inside the pod.
5. These innovations not only allow pods to travel at ultra-fast speeds, also claims to have a lower environmental impact than other modes of mass transportation.
6. Virgin's mission is to create mass transport with Hyperloop affordable. Ticket prices will, of course, vary depending on the exact route travelled.
It's known that daily-high speed transport can never be cheap.
Imagine being able to commute between cities that are overnight journeys or a day's travel and with Virgin Hyperloop it can be possible within minutes.
Good news for Indians!
According to the company press release, Virgin Hyperloop has partnered with Bangalore International Airport Limited (BIAL) to investigate how Hyperloop could improve connections from the International Airport to main city routes.
Virgin Hyperloop will run in India as a public infrastructure project and plan to bring a 93-mile stretch hyperloop between the cities of Mumbai and Pune.
Mumbai - Pune could be a journey as quick as a flash!
If you are just as excited as we all are about Virgin Hyperloop's arrival in India write in the comments below!
Follow Tripoto on Telegram to get early access to top travel stories every day.
Share your stories on Tripoto's Clubhouse channel!