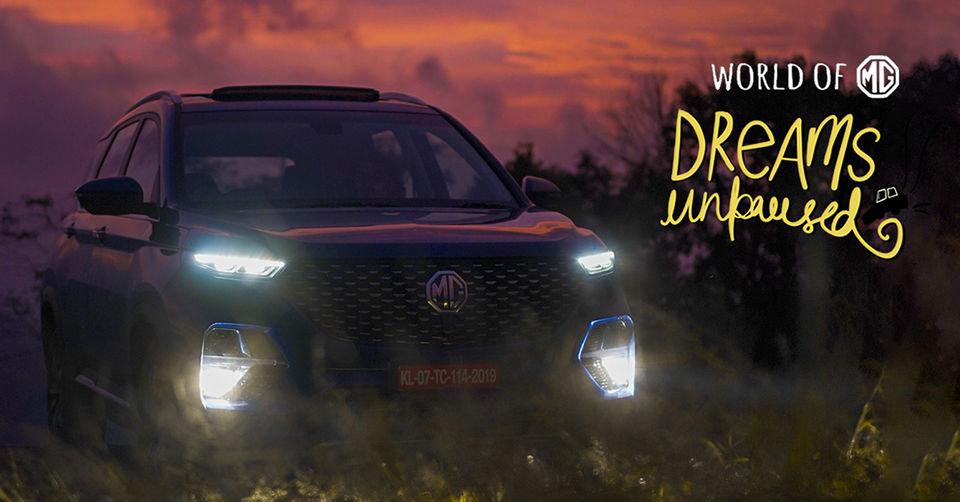 For the creatively inclined, travel is one of the easiest ways to get inspired. Writers, musicians, photographers, actors – they can all testify to this profound statement. After months of staying home, we asked some of your favourite creators to come along on a journey with us across some of India's most beautiful regions. In collaboration with MG, our new web series, World of MG: Dreams, Unpaused is a culmination of road trips that catalyse feelings of exploring your homeland, reconnecting with your roots, and as the title suggests: fulfilling a dream our creators had put on pause.
Here's a question for you. What happens when a homegrown indie quartet, a father-son artist duo, an illustrator, and a mother-daughter actor duet, each embark on a road trip to fulfil that one dream they had put on pause? Join us on these four incredible journeys that will get you reminiscing about your dreams and leave you with an itch to hit the road!
What to expect!
Four inspiring journeys, and one shared dream! We're about to take you on four ridiculously scenic road trips, with four incredible artists and the bright, blue MG Hector Plus in tow.
Reliving memories of childhood in Kerala with When Chai Met Toast
For the prodigious and innovative When Chai Met Toast, creating new melodious tunes is what they look forward to the most as a group. But in all these months, they have been searching for a new source of inspiration to make new music. The first thing that comes to their mind? Explore distant corners of their homeland last experienced in their growing years. Follow the band as they traverse across Kerala's most awe-inspiring terrain and seek inspiration for fresh tracks!
An introduction to Goa with Subodh and Siddharth Kerkhar
Set off with genre-defining artist Siddharth Kerkhar and world-renowned artist and historian Subodh Kerkhar as this father-son duo drive through the serene roads of Goa. Siddharth has been to countries far and wide, but has finally got down to exploring his hometown and who better to show him around than someone who knows each and every alley of Goa i.e. his father!
Exploring Kerala's heartland with Vimal Chandra
Tag along with prolific artist and visual photographer Vimal Chandra as he finally takes it upon himself to do the one thing he never did in all his years of travelling across the country – exploring Kerala, his homeland. Together with his childhood friend, Vimal will take to some of Kerala's most beauteous roads and treat you to some astonishing illustrations inspired by the gorgeous landscapes of the state.
Goa's deepest secrets with Ruksar Rehman and Aisha Ahmed
And on the last leg of this journey with MG, head off into the horizon with mother-daughter duo and actors extraordinaire Ruksar Rehman and Aisha Ahmed as they spend some quality family time exploring the deepest secrets of Goa's balmy countryside.
Dreams of reveling in childhood memories, seeking inspiration, bonding with family and touching base with one's homeland – World Of MG: Dreams, Unpaused will surely give you something to resonate to and then some more!
Come watch them fulfil their dreams here!
Earn credits and travel for free with Tripoto's weekend getaways, hotel stays and vacation packages!