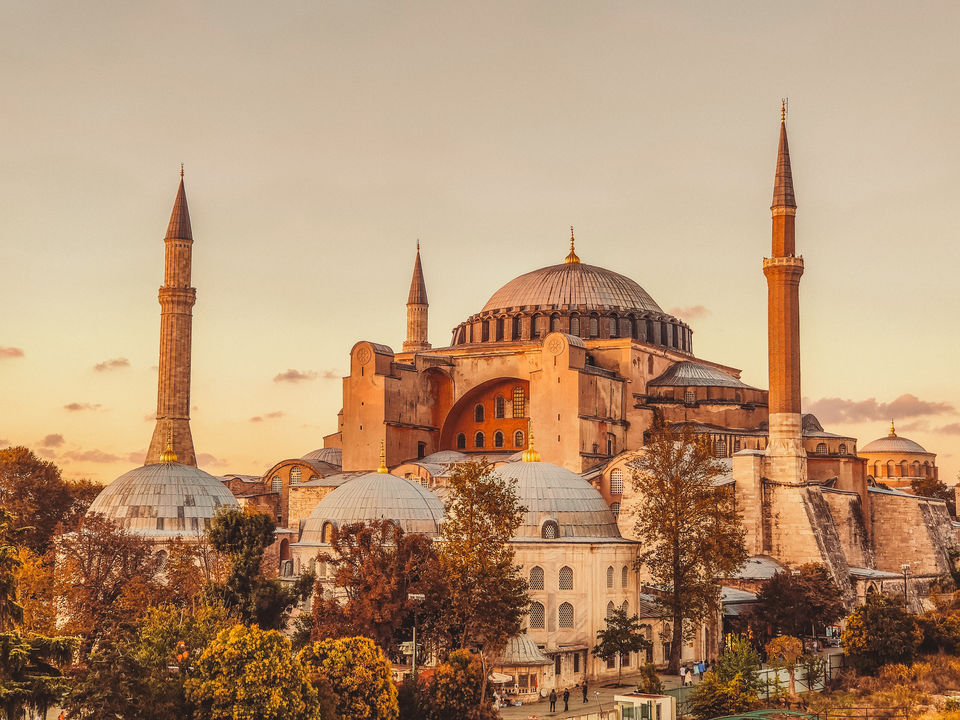 Why Turkey?
Turkey, in recent times, has emerged as one of the top destinations for travelers looking for history, culture, adventure and great food! It'll be one of the most memorable trips of mine for a long time to come because this was the first solo trip that I've taken and boy, what an amazing experience it was! As you must know, Istanbul is a very important city in Turkey (No, it is not the capital of Turkey, that would be Ankara). For most people, Istanbul would be the first stop in Turkey. Read on to know why this shouldn't be just a pit stop and you should be taking your time to savor this city. Like I say, even an entire week is not enough to absorb and soak in the culture here but I have tried to outline what you can include in your itinerary.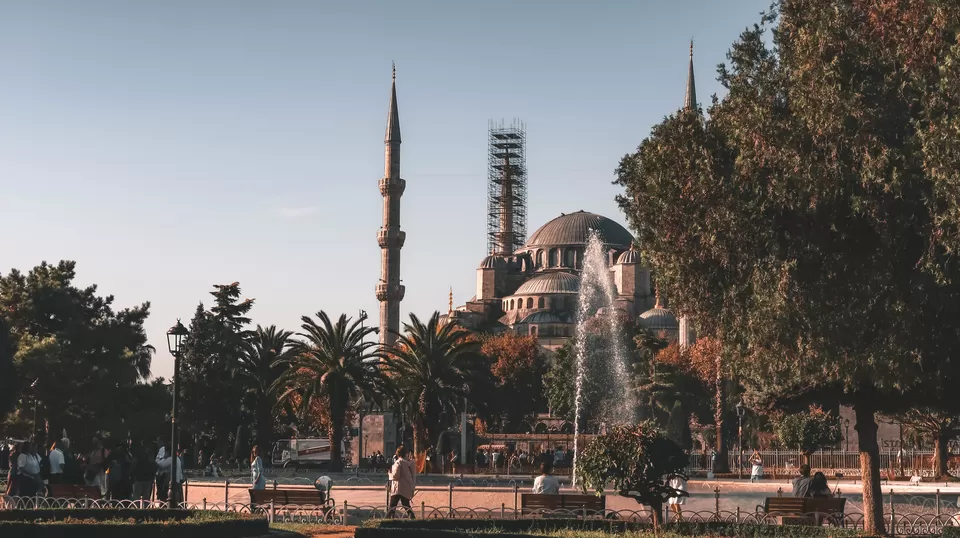 How to reach Istanbul?
Major cities in India like Bangalore, Mumbai, Delhi, etc. have great connections through carriers such as Oman Air, Kuwait Airways, Indigo, Emirates. I flew via Kuwait Airways through this route: Bangalore--> Kuwait-->Istanbul Sabiha Gokcen Airport. If you book at least 6-8 weeks ahead of time, you could get tickets as cheap as 24,000 INR.
When to Visit?
The months between April to May and September to November would be ideal to visit as these are the shoulder seasons and do not have extremes of weather. Bonus points if you are a fan of tulips because Istanbul hosts tulip festivals during the spring as well.
Visa Requirements
If you have a valid Schengen, UK or US Visa, be it a tourist or a resident visa, you can apply for an e-visa, that costs around 3200 INR. If you don't have any of these visas, then you would have to apply for a Sticker Visa through Gateway Globe. The process seemed a little too lengthy, so make sure to apply at least 1-2 months in advance so you can get the visa before you travel.
Transport Options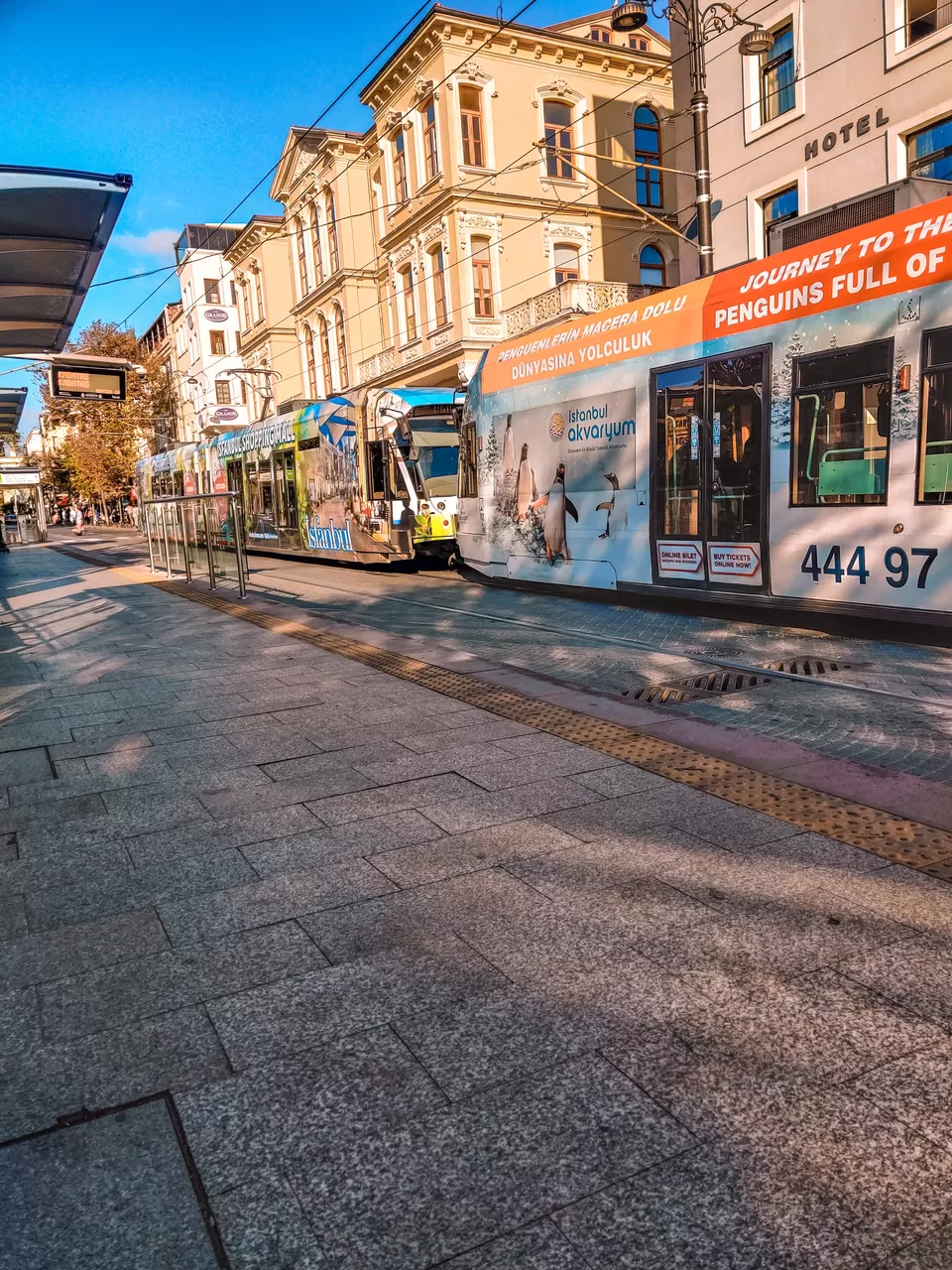 Istanbul is well connected through public transport that ranges from buses, trams and ferries. You also have the option of opting for cabs. The best option would be to get the Istanbul Kart as it can be used on buses, trams and the ferries. This is important if you plan on using public transportation throughout the city. You can find these cards in all major tram and bus stations in a kiosk.
Where to stay? Sultanahmet or Taksim Square?
This is a common question most people who travel to Istanbul have. If you want to stay at a place that is close to all the important attractions and has easy connectivity through public transport, then choose to stay in Sultanahmet.
However, if you'd like to party and want to enjoy the night life, then Taksim Square/Beyoglu is the place for you.
Day 1
After reaching the previous day and getting a good night's rest, today is going to be a day filled with exploring Istanbul.
Blue Mosque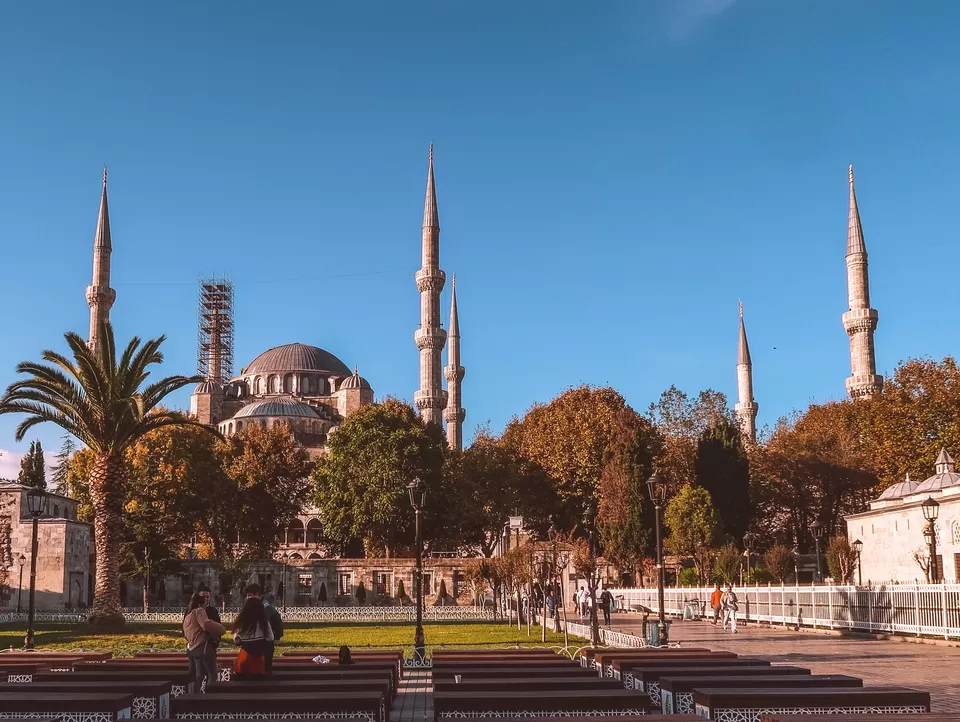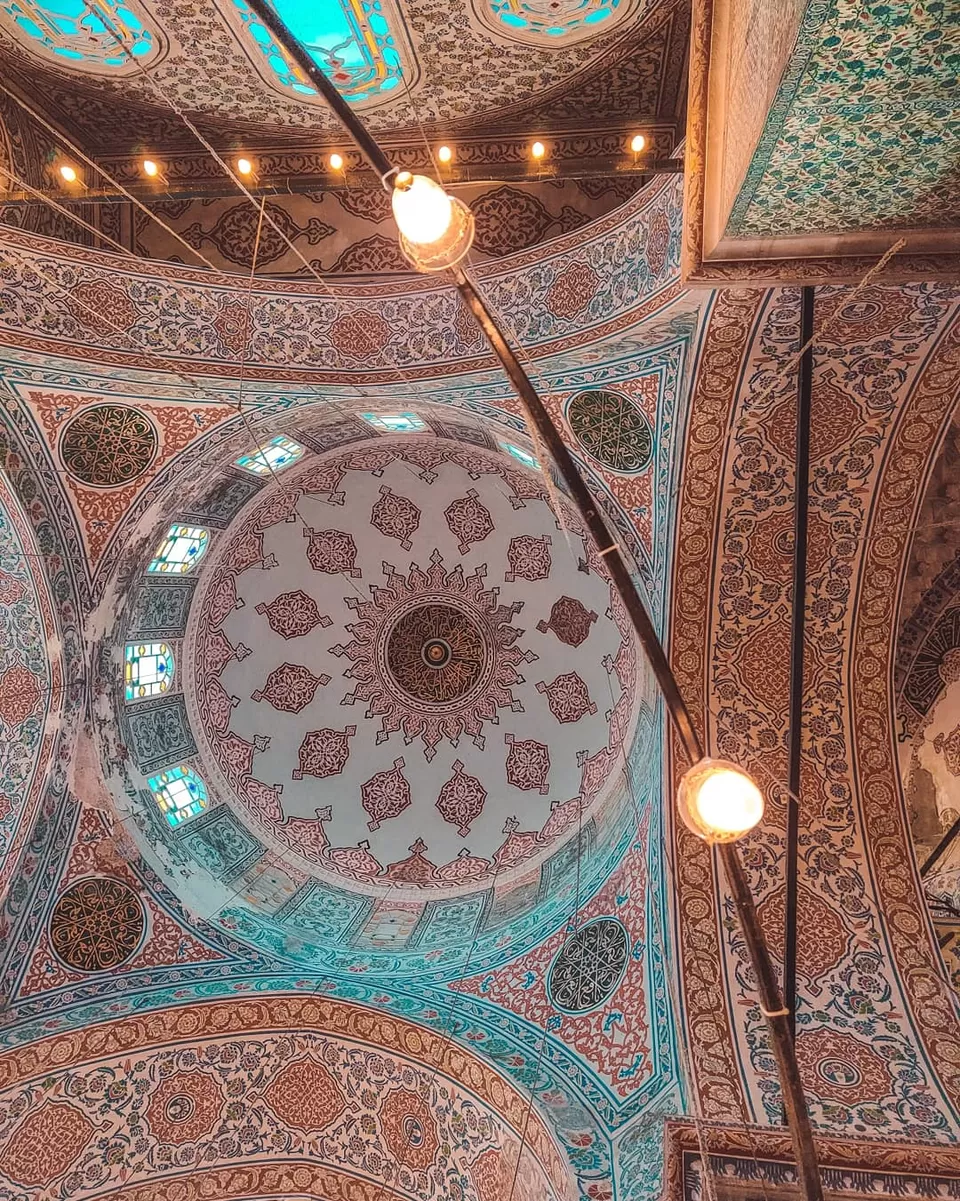 This iconic mosque was built between 1609-1616 and is a sight to behold! The mosque got its name because of the blue tiles adorning the interiors. Arrive as early as possible, preferably at around 8 am in the morning to have the place relatively crowd free and to get some great pictures. Women will have to cover their heads (scarves are provided at the entrance free of cost if you do not have one), shoulders and knees. Men must cover their legs, so shorts are a no-no.
Hagia Sophia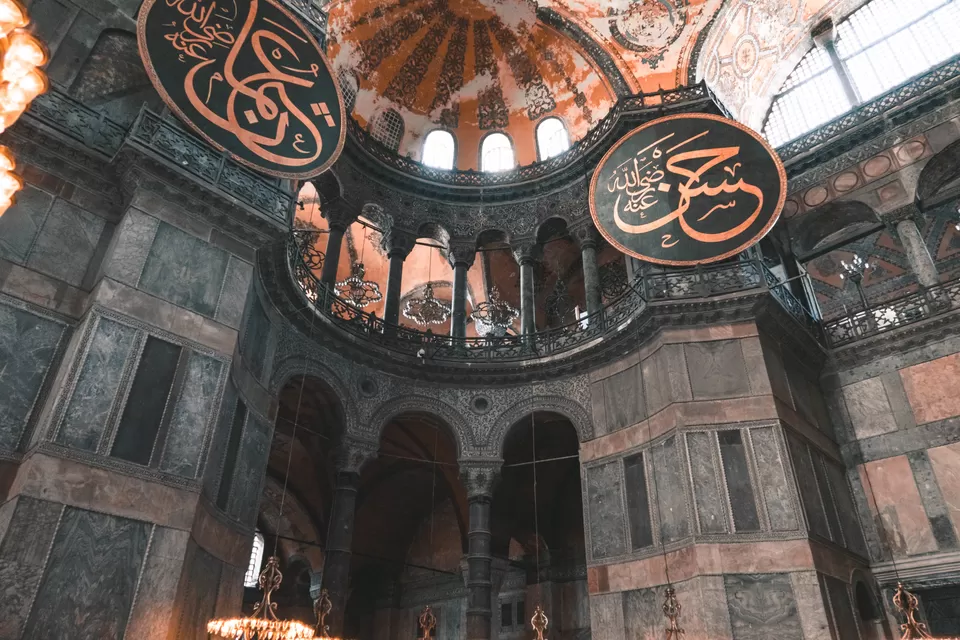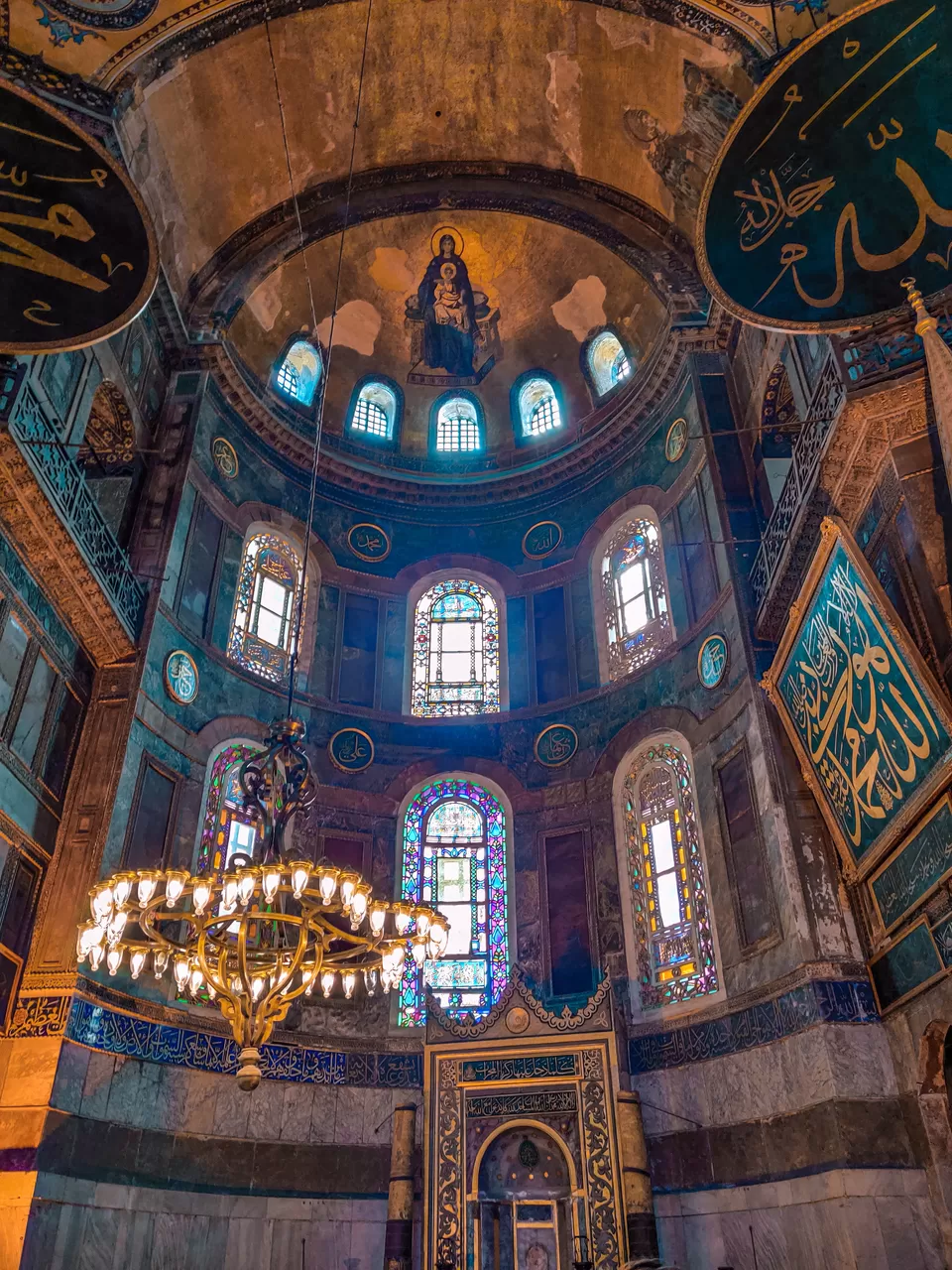 Right across the Blue Mosque is the Hagia Sophia, another architectural marvel. Built in the 1400's, this was a former church which was then converted into a mosque. And now serves as a museum. The entrance fee to this place was around 72 TL, higher than all the other museums I had been to.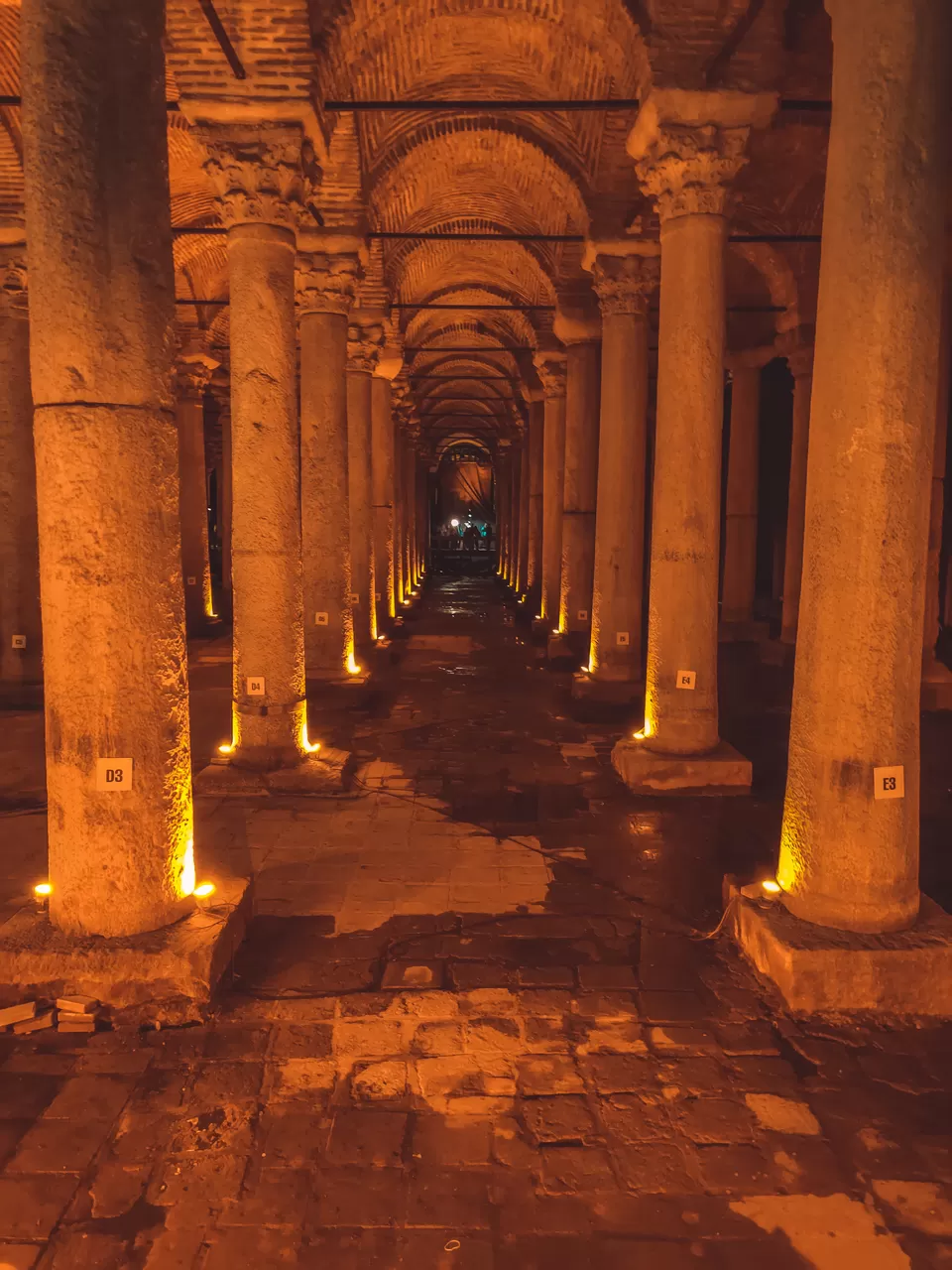 After a couple of minutes of walking, you will find the Basilica Cistern or the Yerabatan Serayi. It was once used as a water source for the Great Palace of the Byzantine Empires and was able to hold upto 80,000 cubic meters of water. The entrance was about 20 TL.
Grand Bazaar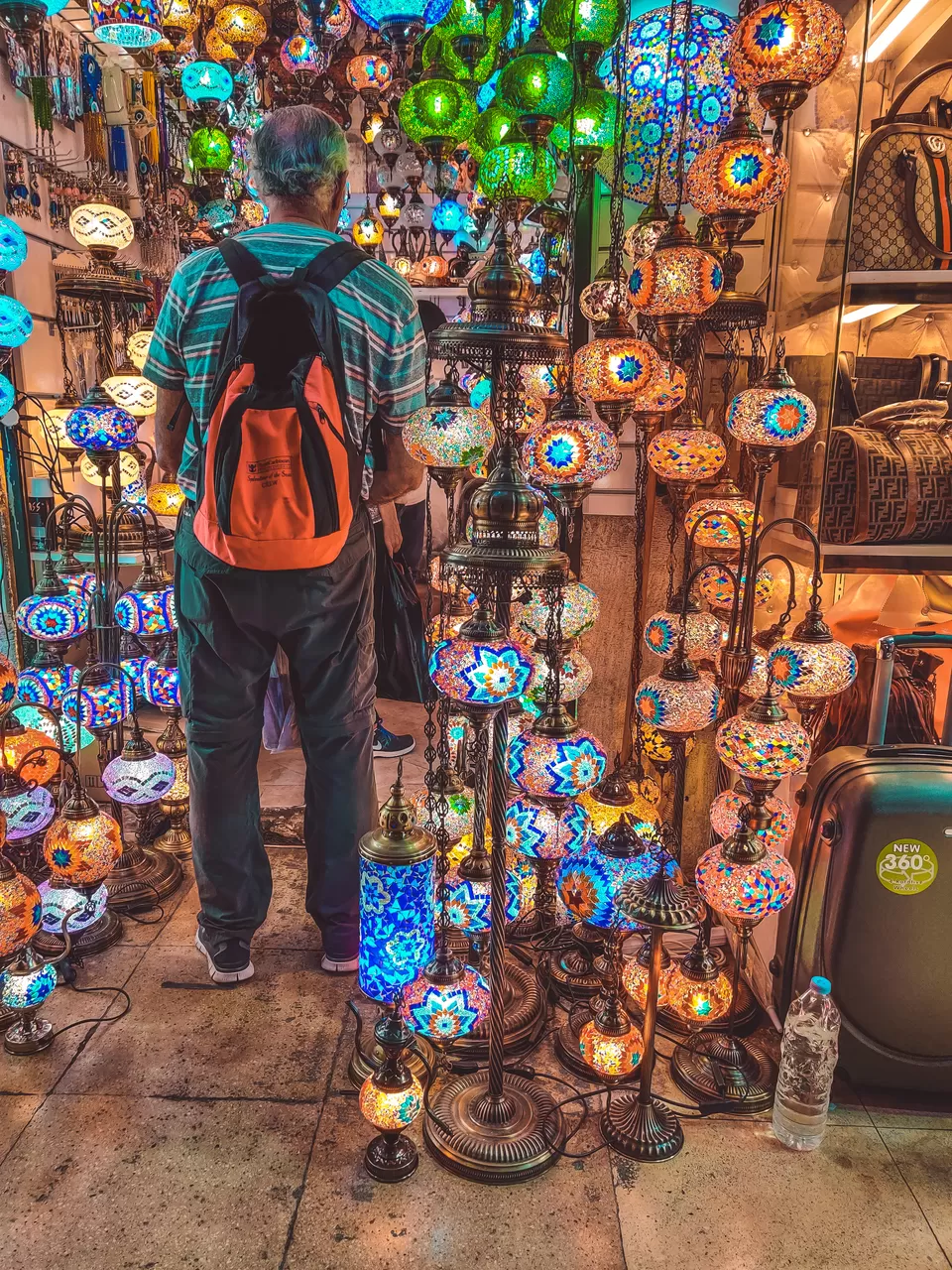 This has been rightly named as "Grand" Bazaar. It is one of the oldest and largest covered markets in the world. Can you believe that it houses around 4000 shops?! Such a fascinating experience. You can find everything from the traditional Turkish lanterns to carpets to jewelery to spices.
Sunset on one of the rooftop restaurants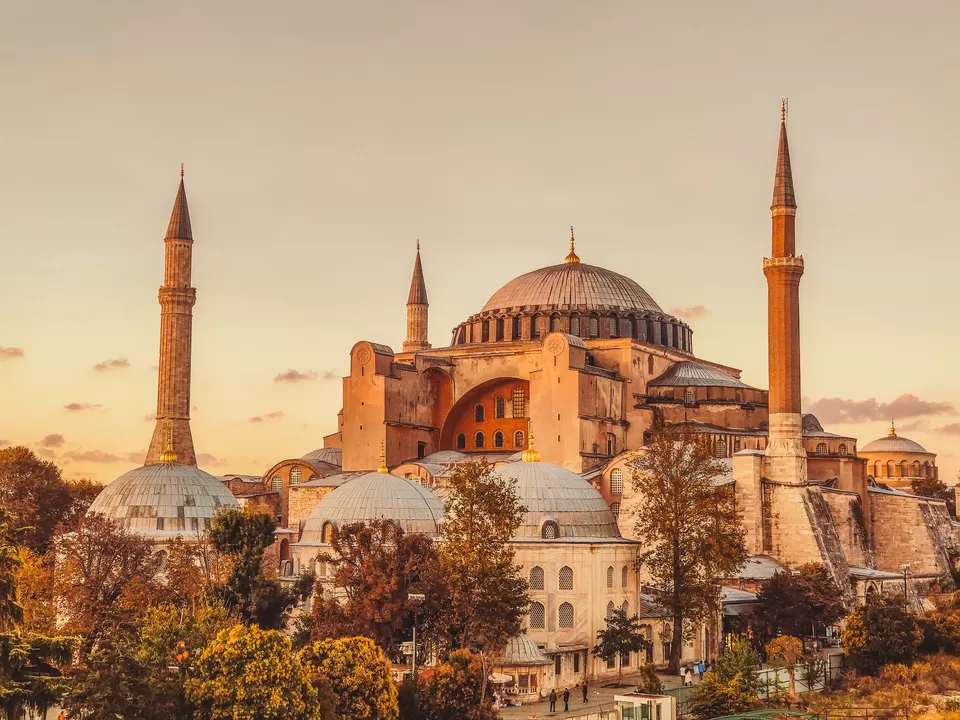 There are a couple of options for you if you'd like to watch an amazing sunset with a plethora of colors.
One would be to take the Bosphorus Cruise that usually starts between 4:30-5 pm from the port. Another would be to go to one of the rooftop restaurants and catch an incredible panorama of the city. I would highly recommend the Seven Hills Restaurant.
Enjoy a lavish dinner at one of these roof top restaurants or choose street food. Wind down for today!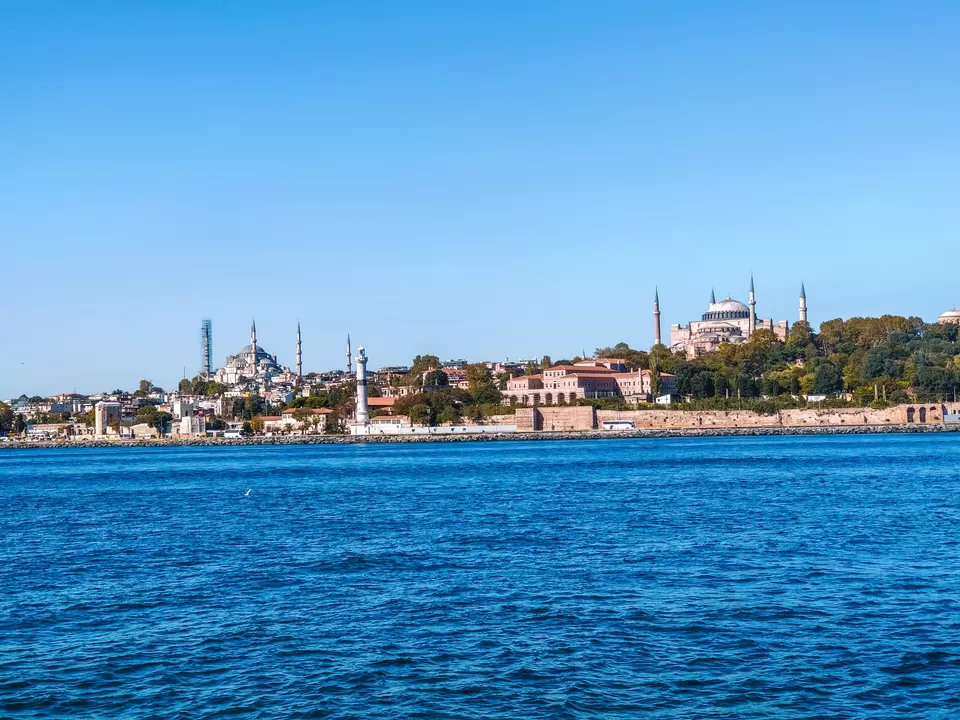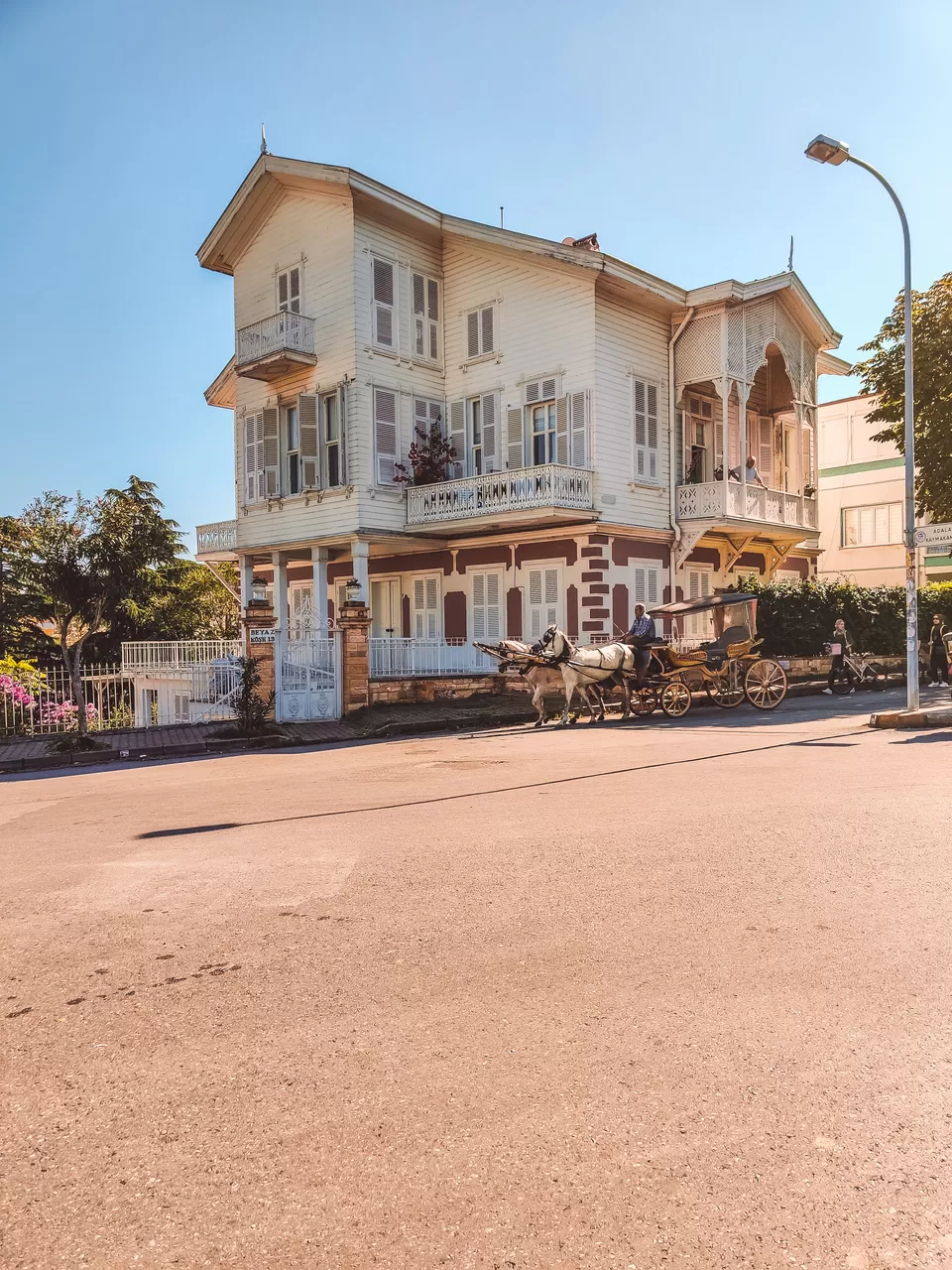 Plan a visit to the Prince's Islands. Prince's islands are a group of Islands that are about a 1-2 hour ferry ride away giving you an opportunity to escape the hustle and bustle of the city. You will need a full day if you choose to do this. I chose to visit the biggest of all the islands, Buykada. The ferry ride was a pleasant experience with about a 100 seagulls for company. Once you reach the island, choose to bike around, it is cheap and you get to stop wherever you want. :)
Sulemaniye Mosque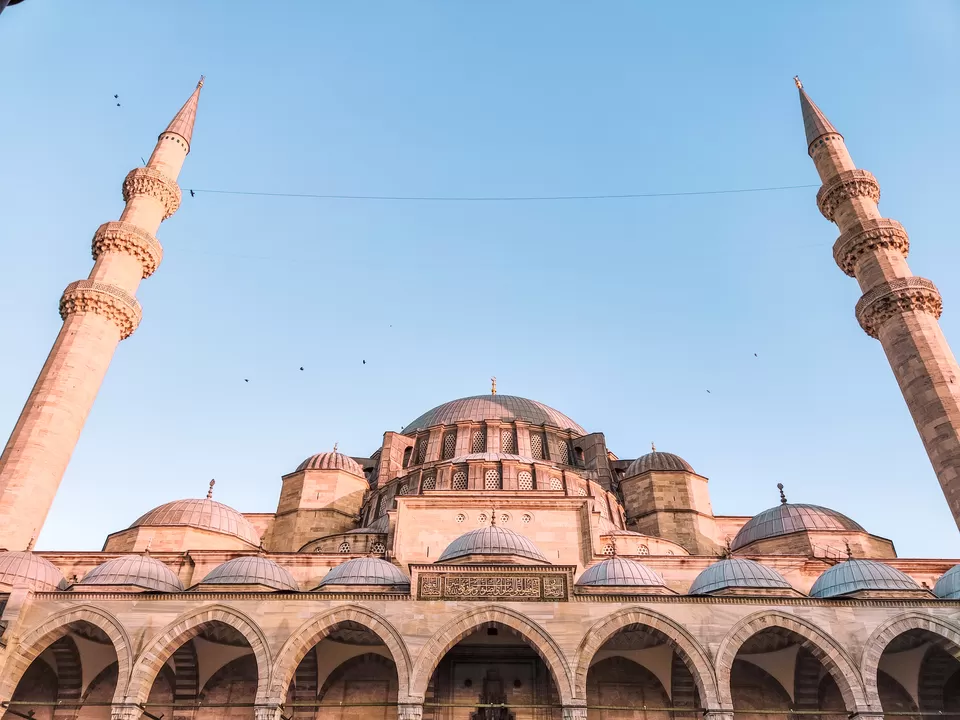 After you grab a bite and head back to Istanbul, head to The Sulemaniye Mosque which was built in the 16th century and is an important part of the Istanbul skyline. This was my personal favorite because of its simplicity and tranquility. It was also way less crowded than the Blue mosque. The courtyards are huge and the architecture will make you gape for a few minutes. Tip: Try visiting at sunset to see the mosque bathed in the golden light of the setting sun.
Day 3
Karakoy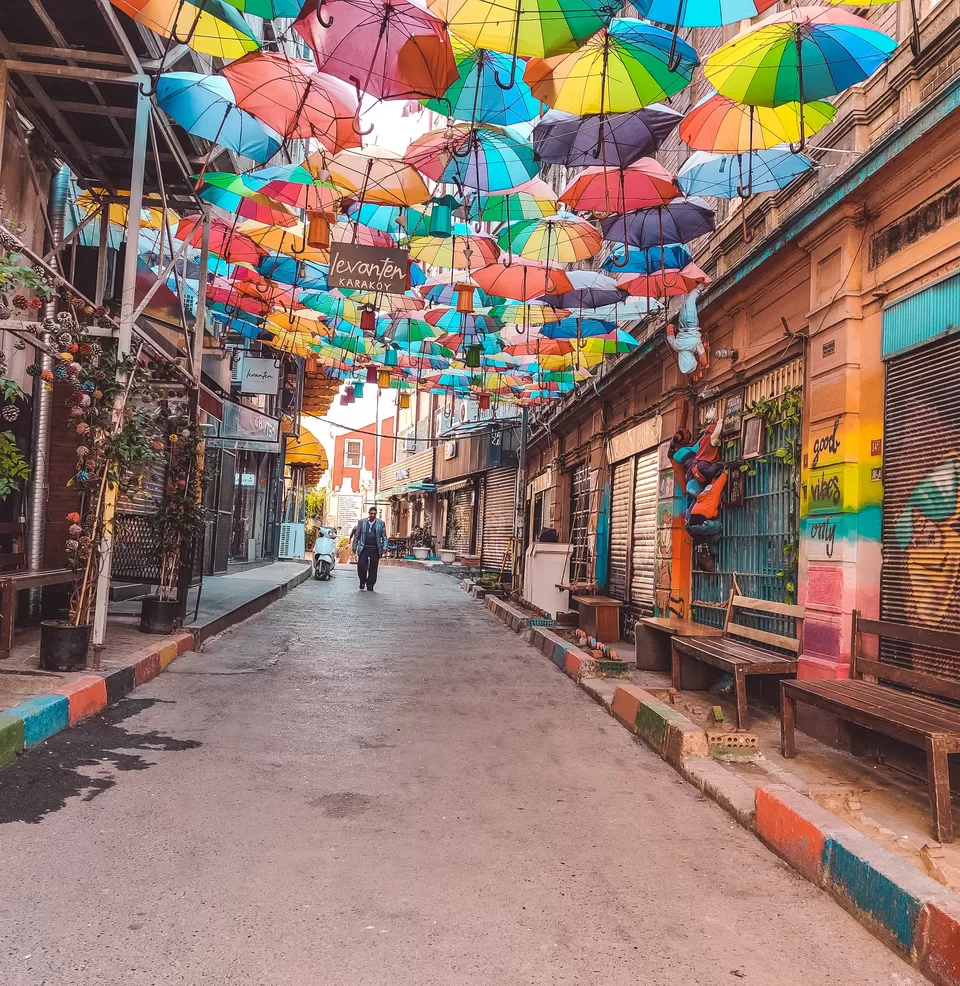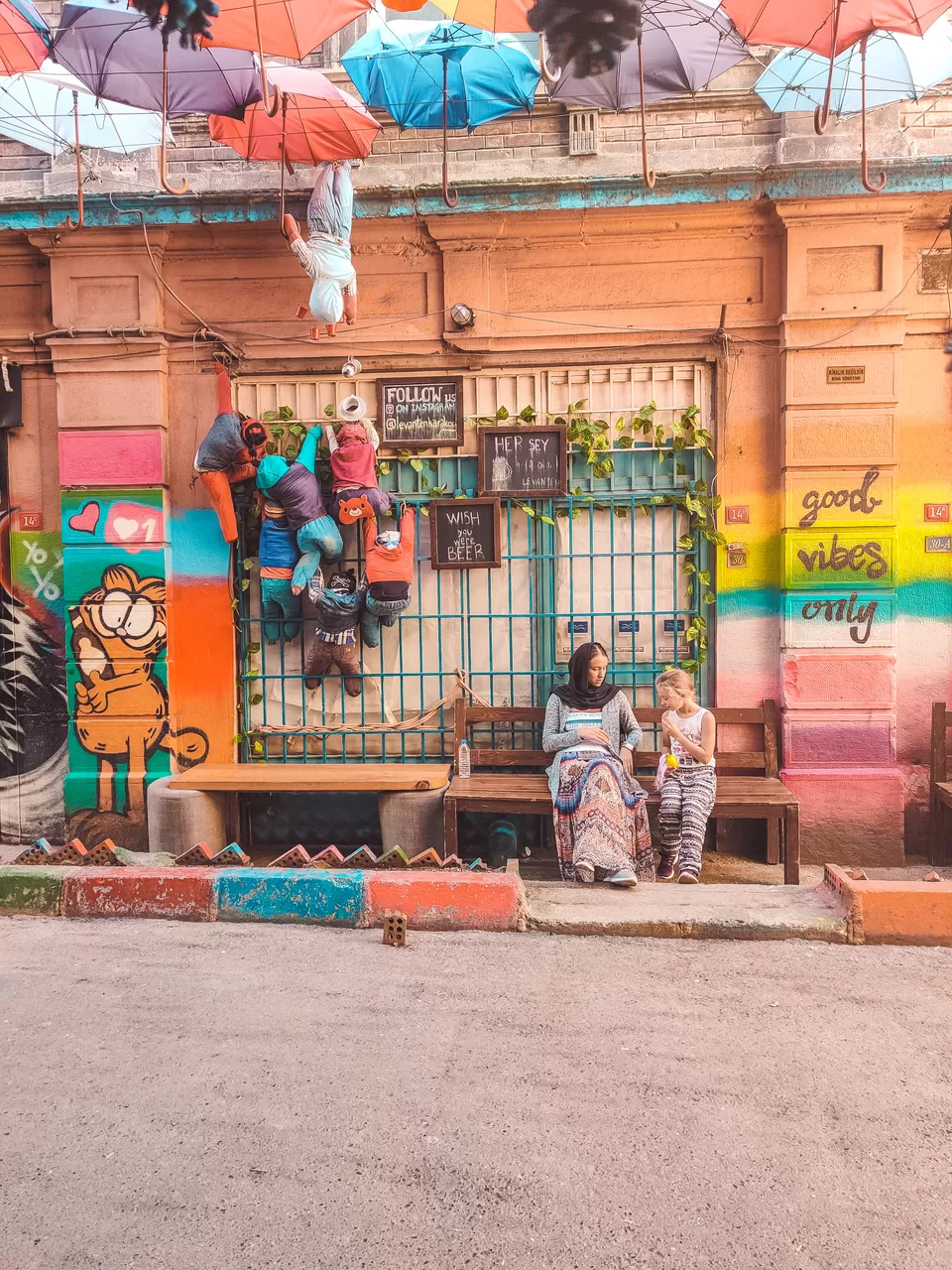 Karakoy is a very quaint and charming neighborhood. This is the location of the famous Umbrella Street. You can find amazing street art and graffiti here. This place is also filled with cute cafes so pick one and people watch, if that's your thing.
Balat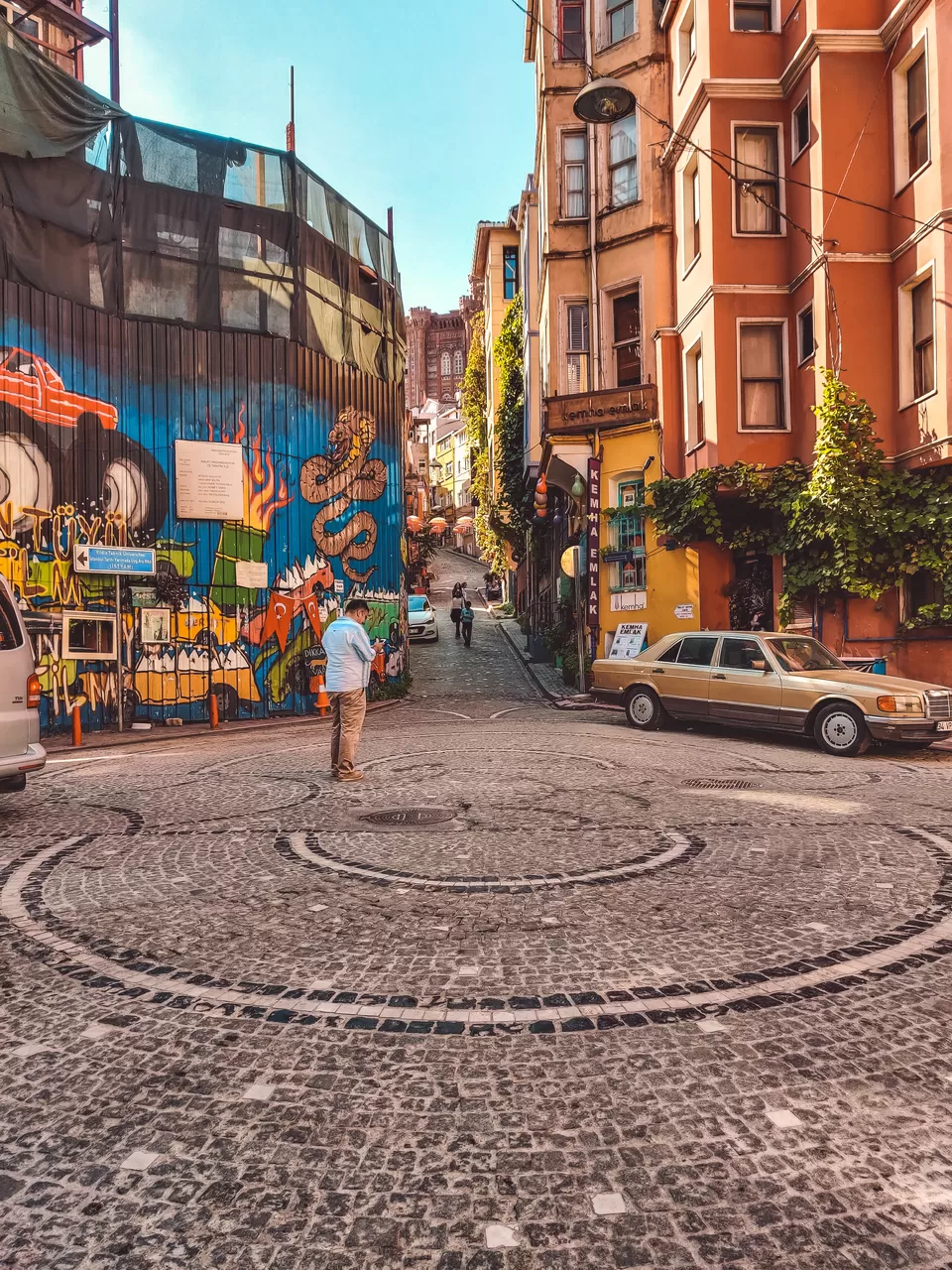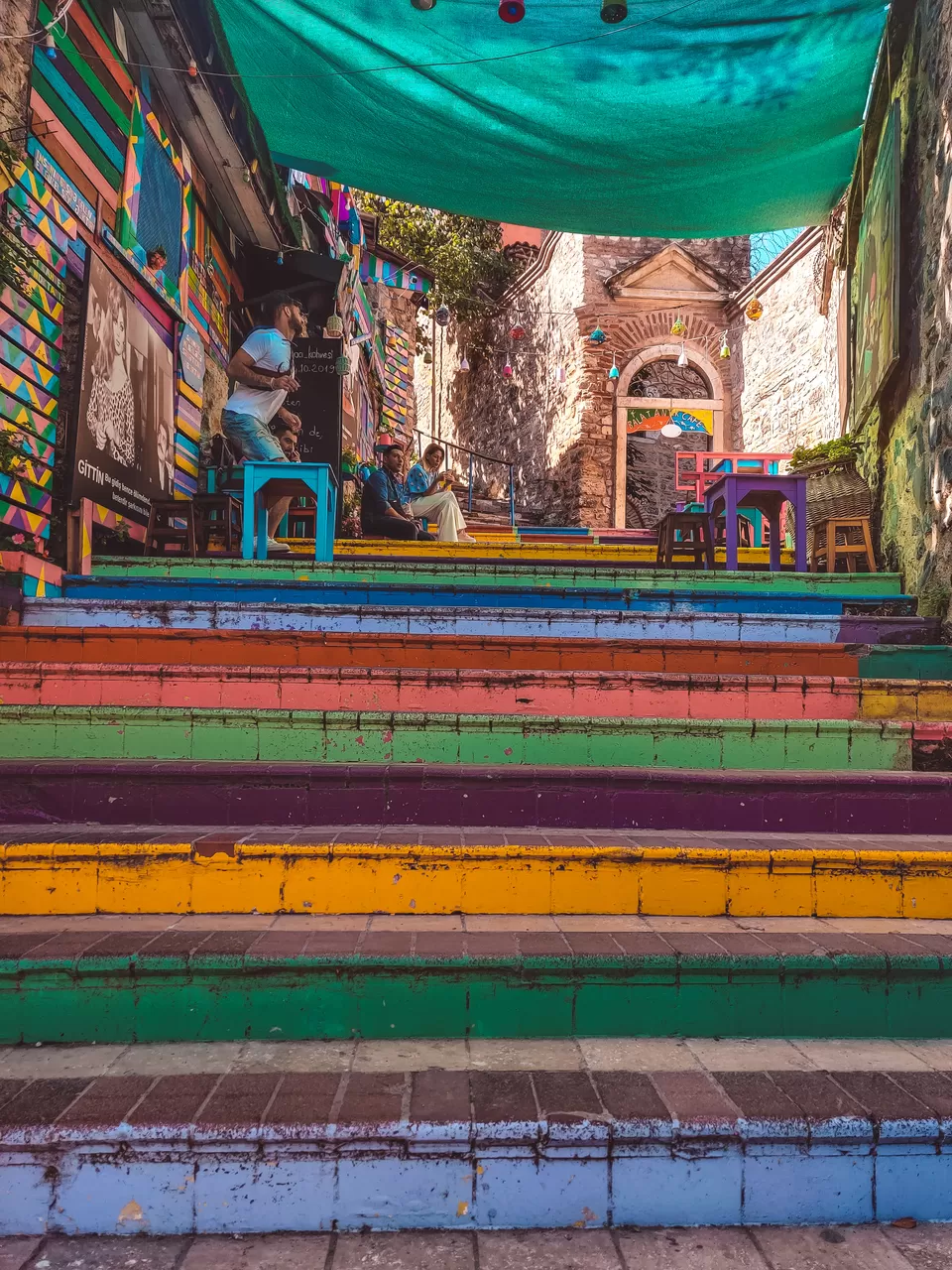 Balat is a quiet little neighborhood with steep slopes and cobbled streets. This is where you'll find the Instagram famous colorful houses. A lot of graffiti, cute little cafes and the famous rainbow steps are all located here. Endless photo ops! Make sure to have lunch at Balat Antiq Café. You'll also find the famous rainbow stairs right next to this cafe.
Galata Tower
Galata Tower was built in the 14th century and used to be one of the oldest towers in the city. Overlooking the city and offering panoramic views, the queues to the top are almost always long. So, make up your mind if you want to spend your time here. If you do, the entrance fee is around 25 TL. Stroll around the area, get yourself some Dondurma but do not buy souvenirs here as they seemed to be more expensive than the ones I found elsewhere. You can get those near the Blue Mosque or in grand bazaar.
Egyptian Spice Bazaar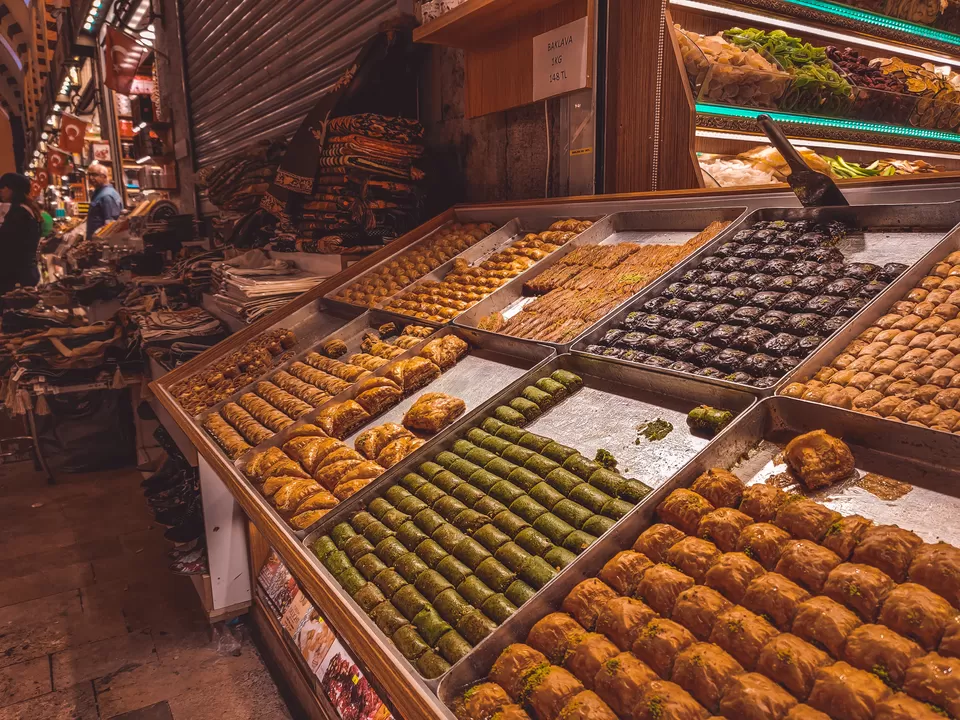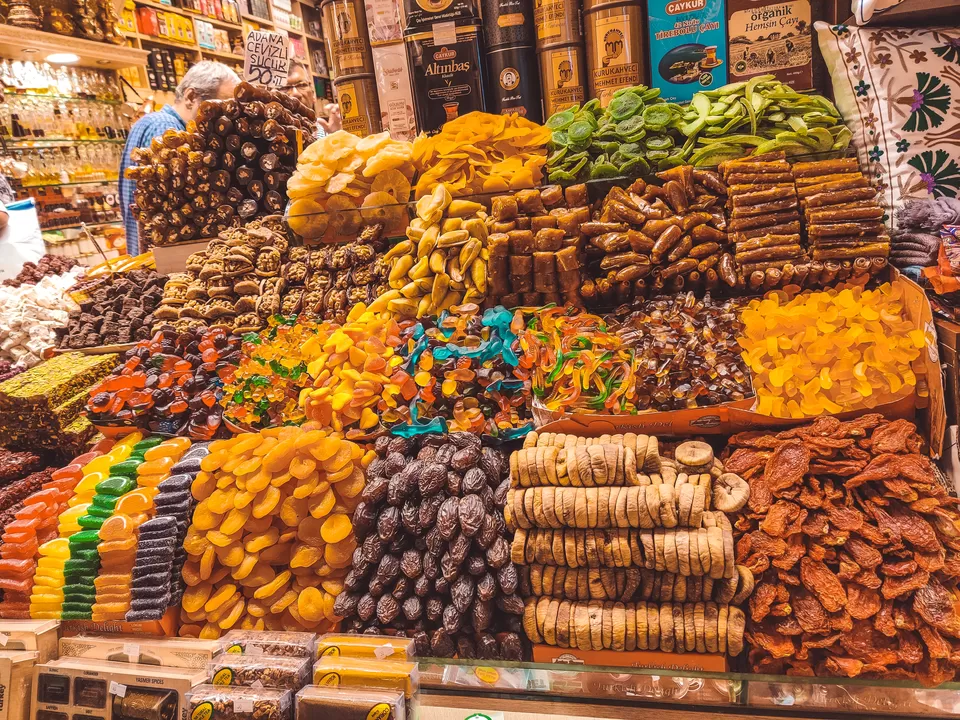 One of the biggest markets in Istanbul, you can find a wide variety of sweets, spices, snacks, soaps, dried fruits, tea, nuts, etc. Make sure to bargain and definitely try a sample of whatever you want to buy. Trust me, you are spoiled for choice.
Sunset Chasing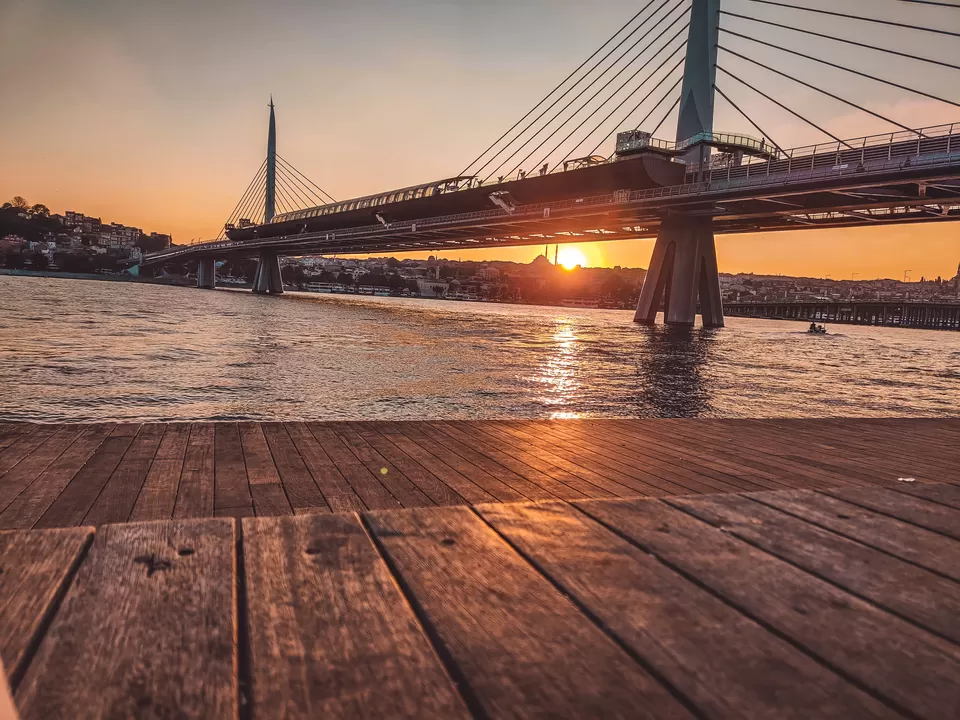 Everyone has heard of Kubbe to get a view of the city. But few know that it costs around 100-120 TL to get a picture here. But totally worth it, from all the pictures that I have seen. But, if you want a calm, serene sunset, then visit this park. It was incredible to see the old structures of the city merge with the modern day bridges. A stunning sunset is what awaits you here with the Bosphorus in the foreground.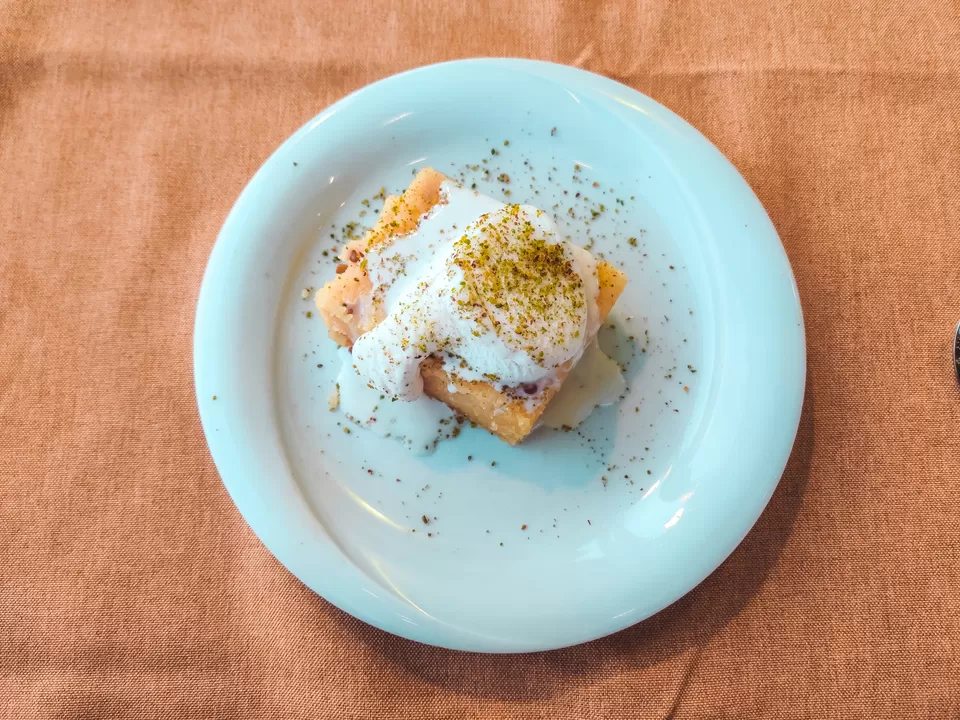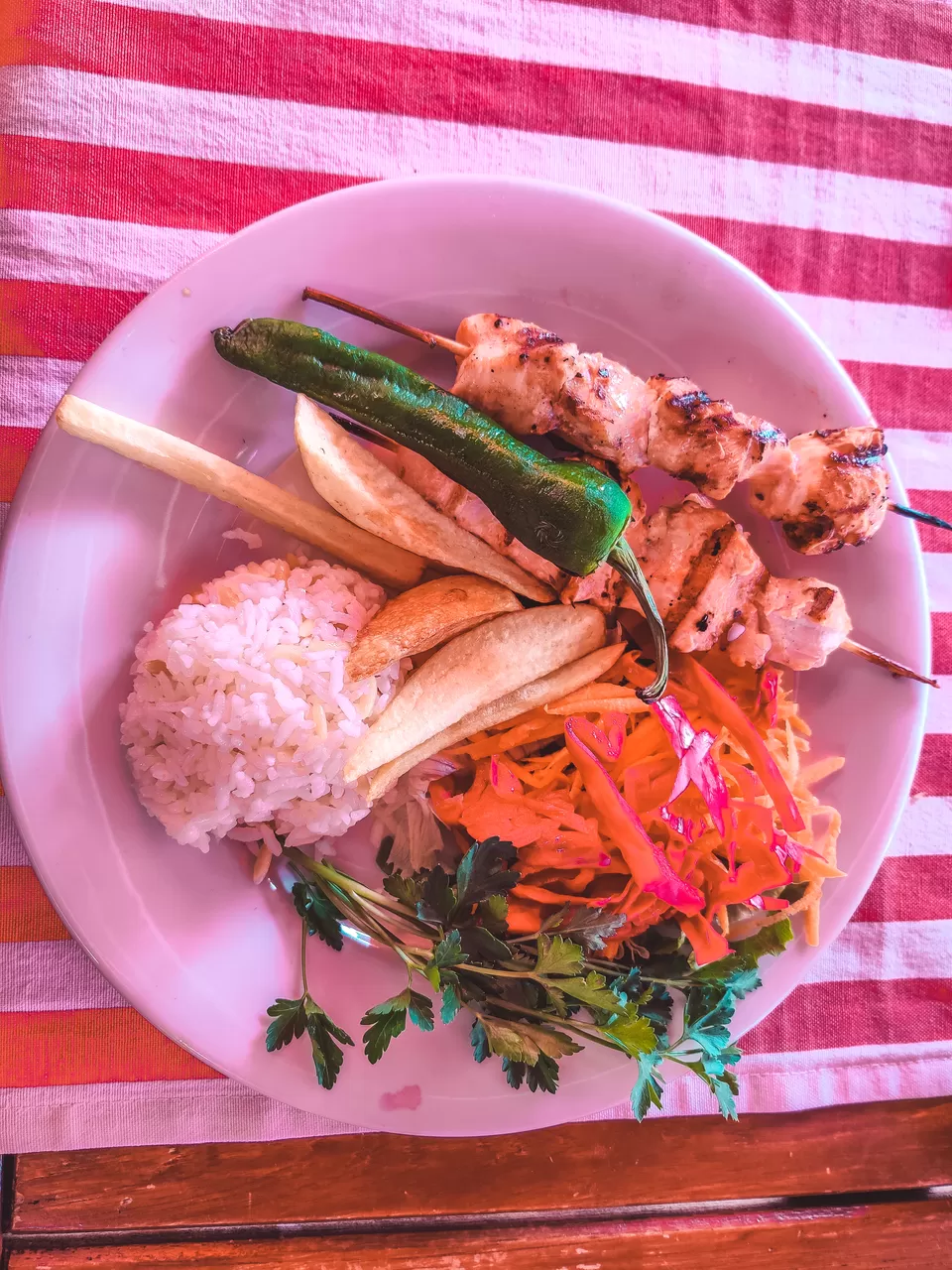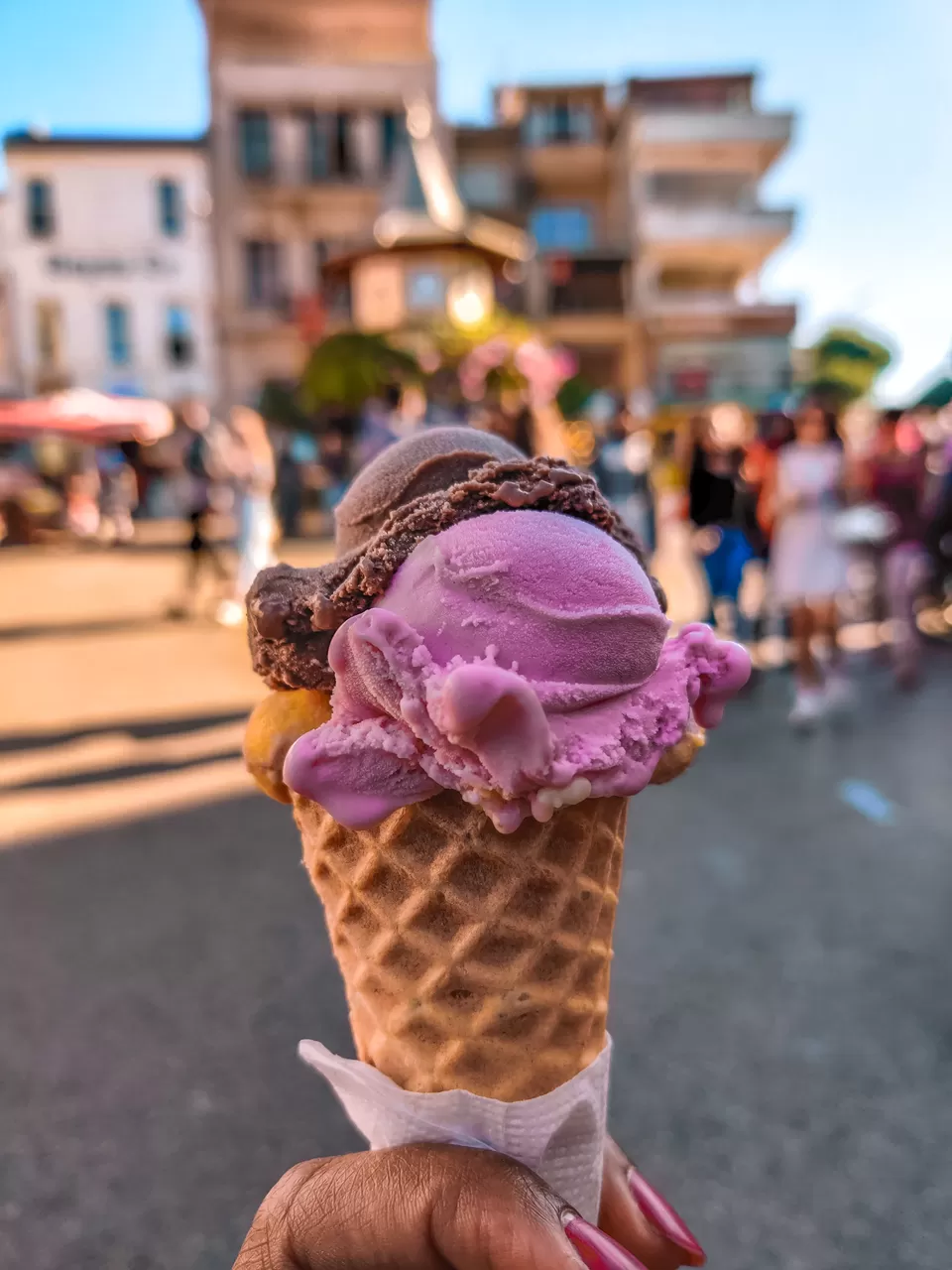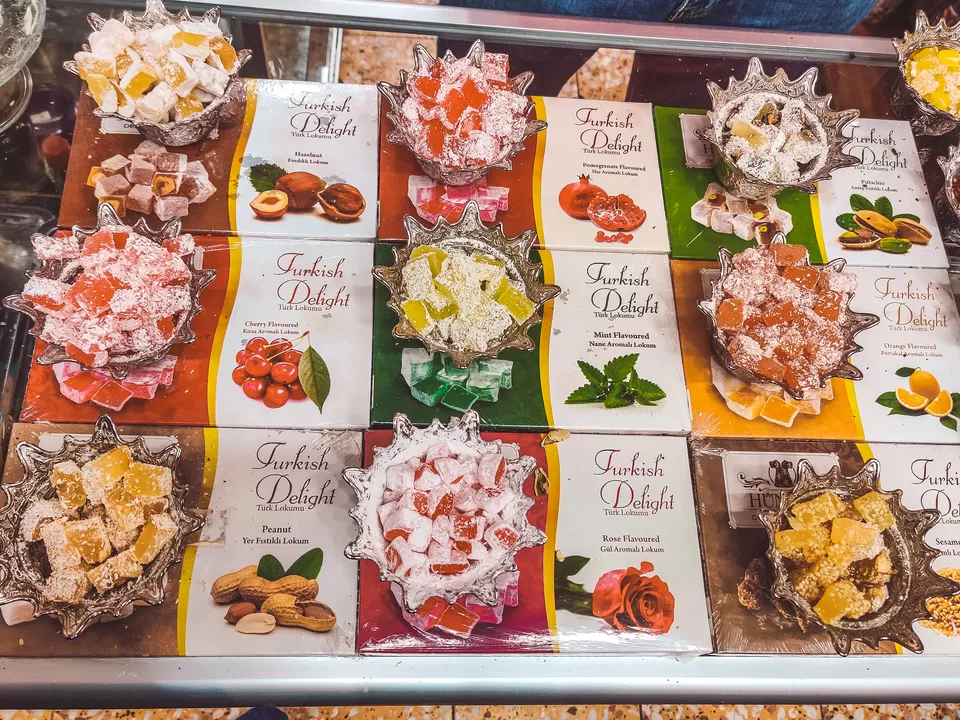 Gastronomical Heaven!
No trip to Istanbul is complete without sampling the local delicacies. To be honest, there's so much to try and relish; be sure to pack on a few pounds. Make sure to try the doner kebabs, pottery kebab, baklava, Turkish delight, the Dondurma, pide, gozleme! I could go on, but that is for another post!
And that brings us to the end of 3 epic days in Istanbul. If you have more time, then definitely visit the Topkapi Palace, Ortakoy Museum and the Dolmabahace Palace.
I hope this has been helpful and it makes your lives a little easier when you plan a trip to Istanbul. Do you plan to visit Turkey or have you already been? Do share your experiences with other travelers on Tripoto!