Hello! Everyone, I hope all u guys are doing great .
I am going to publish my first ever documentary or blog here . So, let's start with a hope that all of u like it and make it a motivation for me to publish more such blogs . I am not so good in English but I will try my best to wrote this blog without grammatic errors. So let's start my first ever blog ;
Day 1 : I think for me it's miracle to visit Kashmir because I have not any plan to visit kashmir, when I wake up in the morning, I got a call from my cousin that he is traveling to Kashmir and wants me to gave him acompany. I was willing but at same time I was thinking of college work . But I was also in need of a trip due to freaking load of college .So I decided to travel & pack some some jeans,shirts,hoods,shoes,& accessories.
It's cloudy outside my cousin picks me up and start our trip on high note by taking blessings ammi & Abu ( parents ). We opted to travel via sinthan pass which is 12,500 ft. above from sea level.And it's totally amazing to travel such route in such weather.
After 3 hours we reached sinthan pass, it's raining and foggy all-around ,such foggy that car next to ours was hardly visible.Thunderstorms cracking up & prayers in car begins . But after the crossing sinthan pass it's all normal on the other side .So there we take our major break for lunch & then keep going till Kashmir. We stayed at Brien,Nishat, Srinagar.We owe this place for 15 days & totally fell in love with it.It's so hard to say goodbye to this cottage.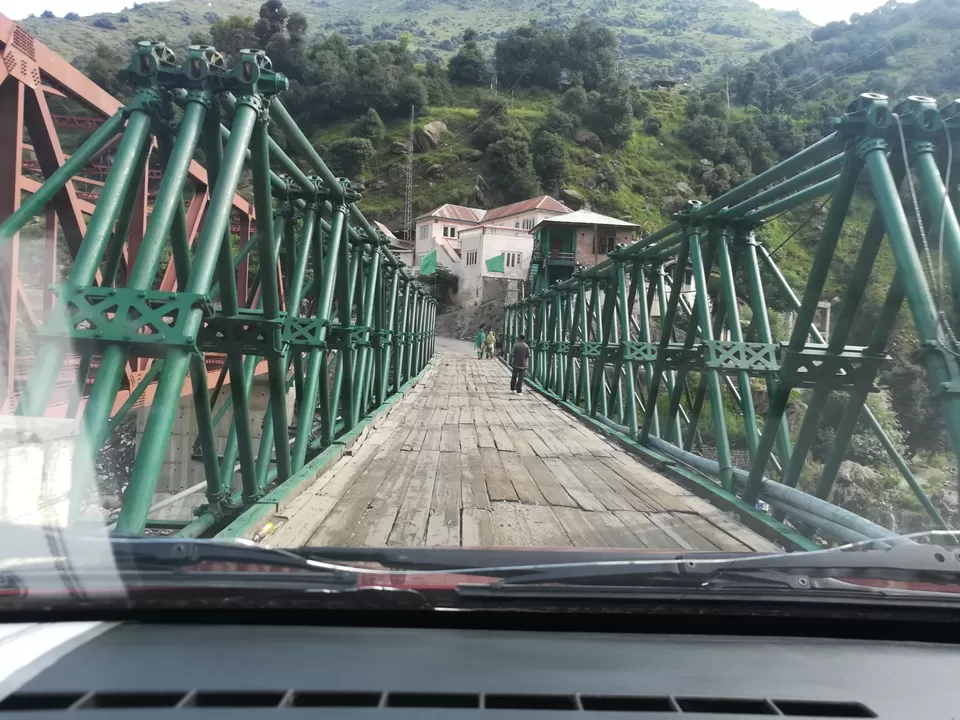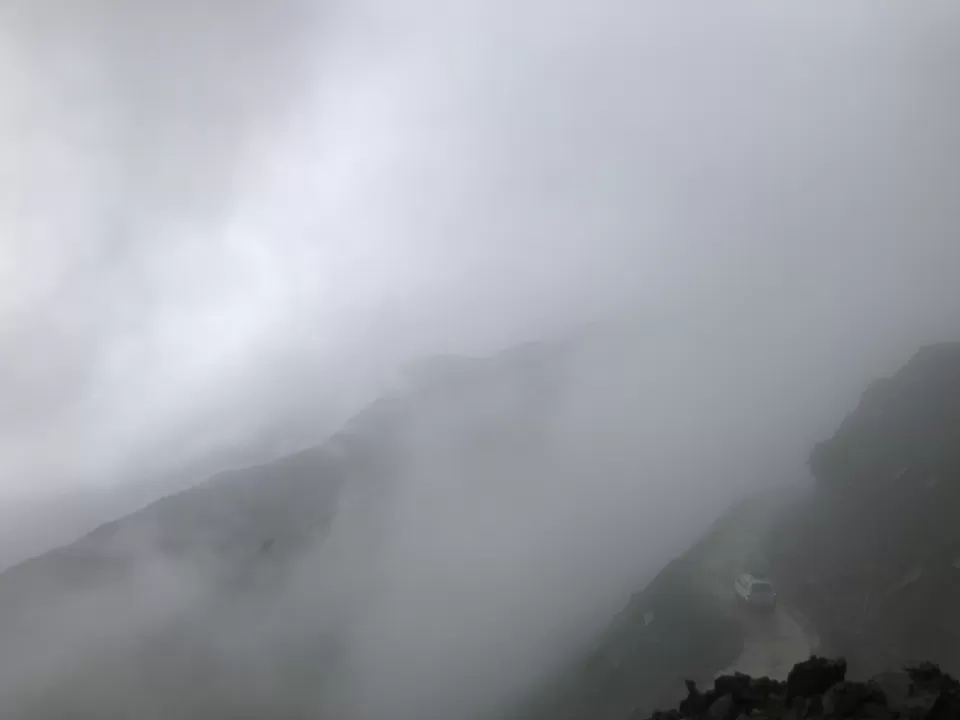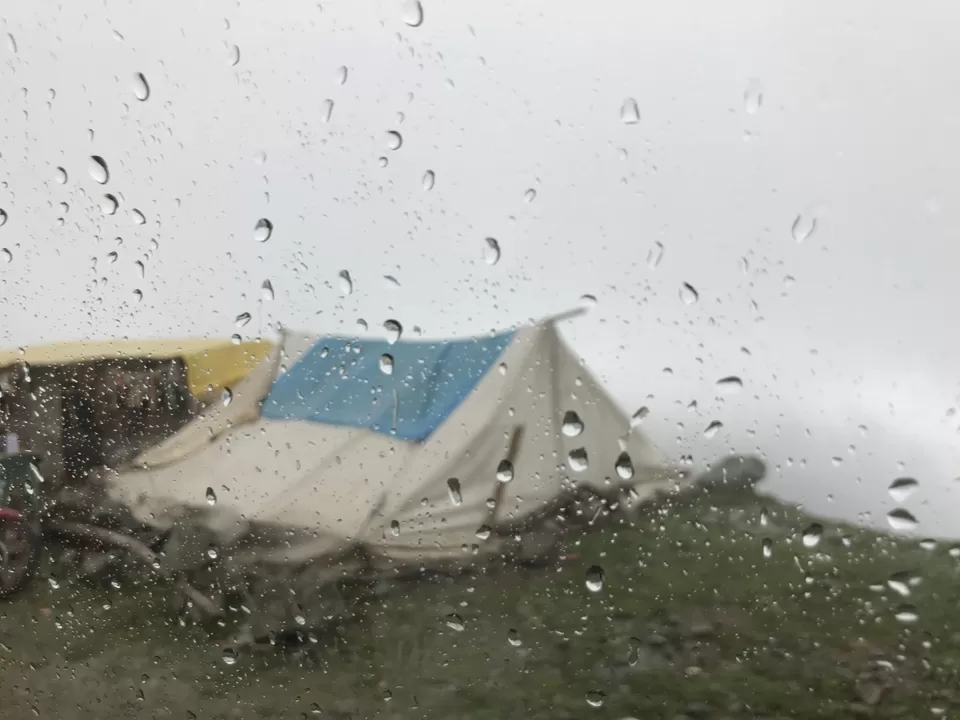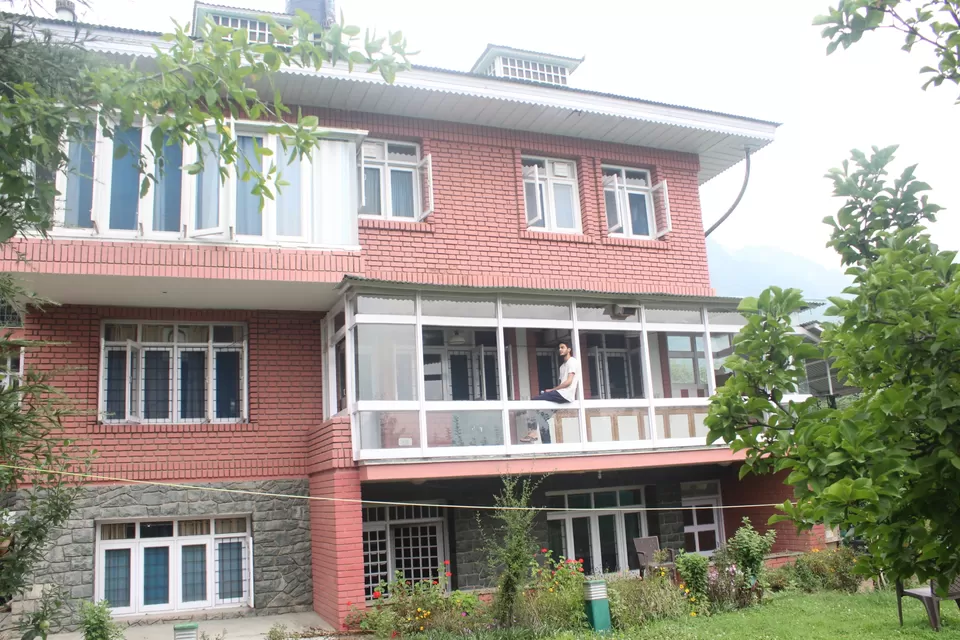 As we wake up in the next morning it's pouring outside heavily so we have nothing to do till evening . We decided to hang around the dal lake, which is just 10 min. (on walking distance) away from our cottage/palace. Had a nostalgic feeling at dal lake after the heavy rain. Had a evening walk at dal lake following with some tasty belpuri & tuji (barbeque) . After that we head back to our palace which is near the nishat Bagh . So it's mandatory to have falooda ( ice cream ) outside nishat Bagh . So we had it on our way till we reach our palace. It's amazing feeling when u came back from an outing and starts planning for the next day . We make a plan and feels excited for next day . We done our isha namaz(prayer) , then had our dinner and take a piece of blanket, enjoys the sleep till morning .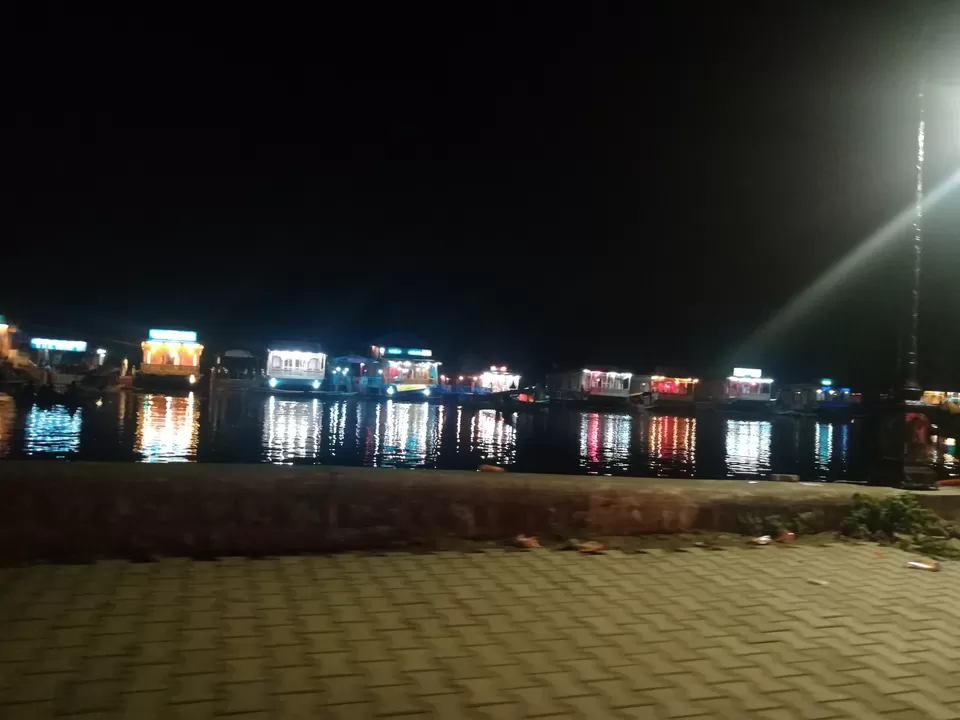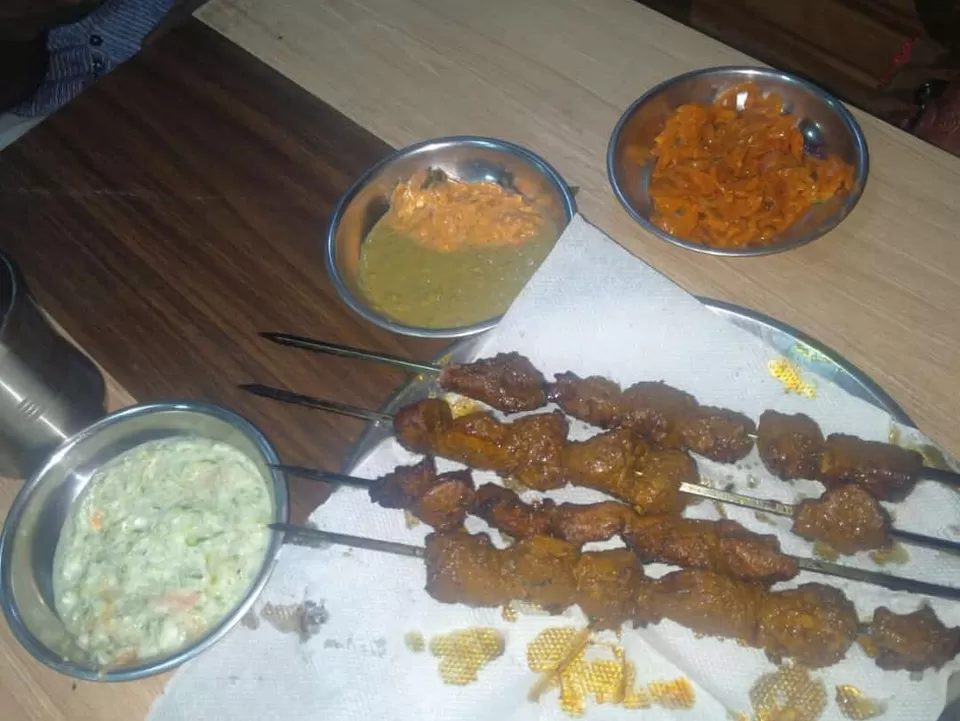 Having a good sleep , woke up in the morning & it's cloudy again but not pouring . We done our prayer things, and have a cup of tea. Then, we already planned last night to visiting pari mahal to had another experience of city view in cloudy weather and rains. At 12 in the noon we r heading towards pari mahal & by the time it's start raining again. On the way to pari mahal , we have to go through dense forest. Roads in the dense forest makes feel everyone so calming & in the rain adds more beauty on the road . That's all for the day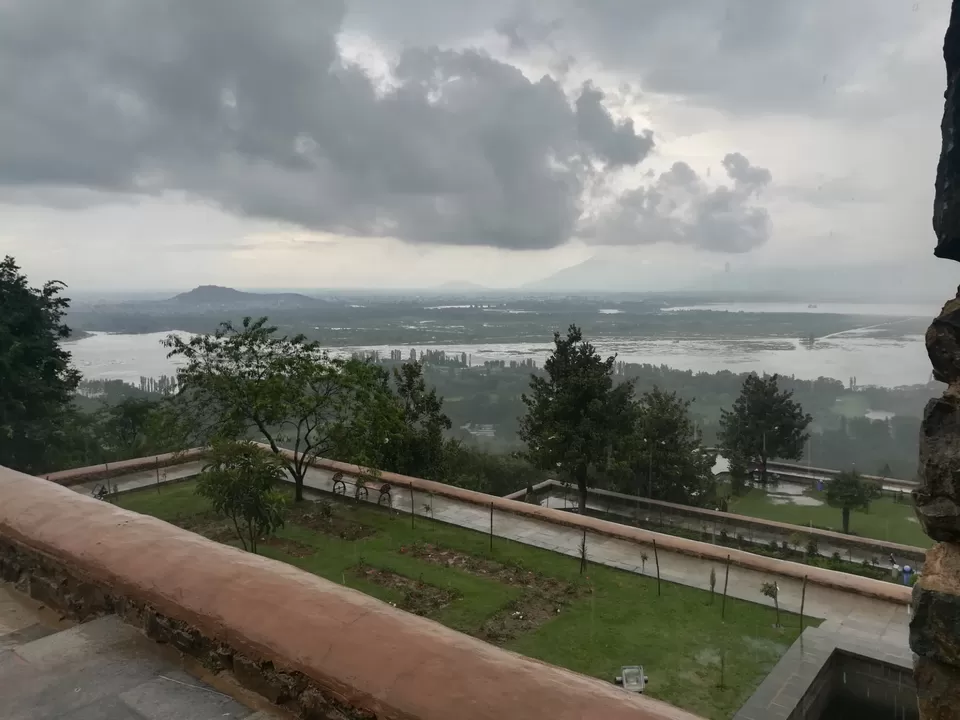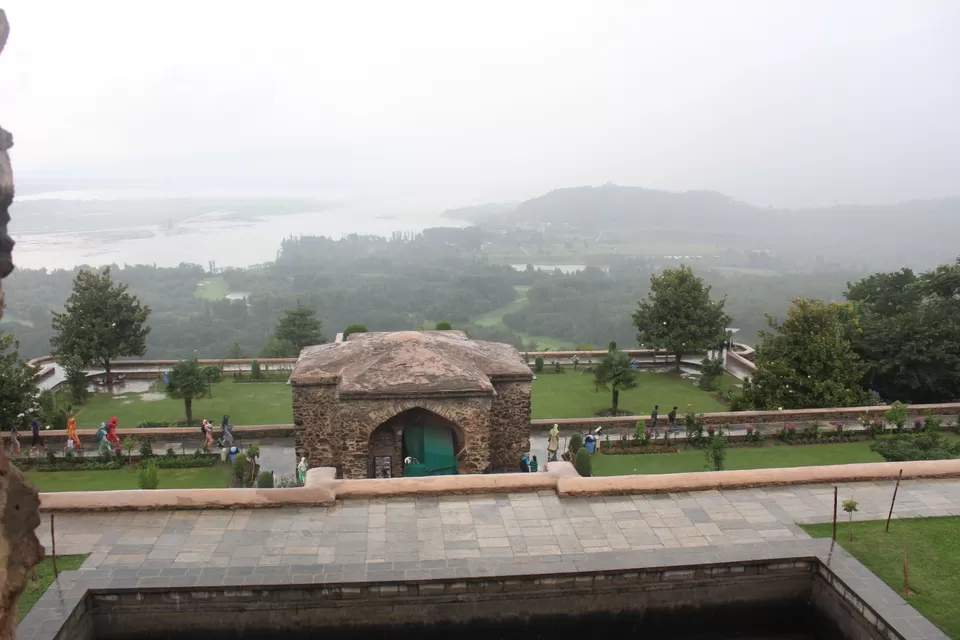 Day 4th of our trip was sunny, and so we decided to had a shikara ride in dal lake. Shikara ride in dal lake was amazing . What more u wants if u have a shikara and huge mountains covered with snow in the background , that's all I wanted . After having shikara ride we decided to visit harwan garden, that is 15 min away from our cottage. Harwan garden was crowded because of weekend. People of Srinagar came with their family and food baskets to have a good time. Children's were enjoying in water and totally wet.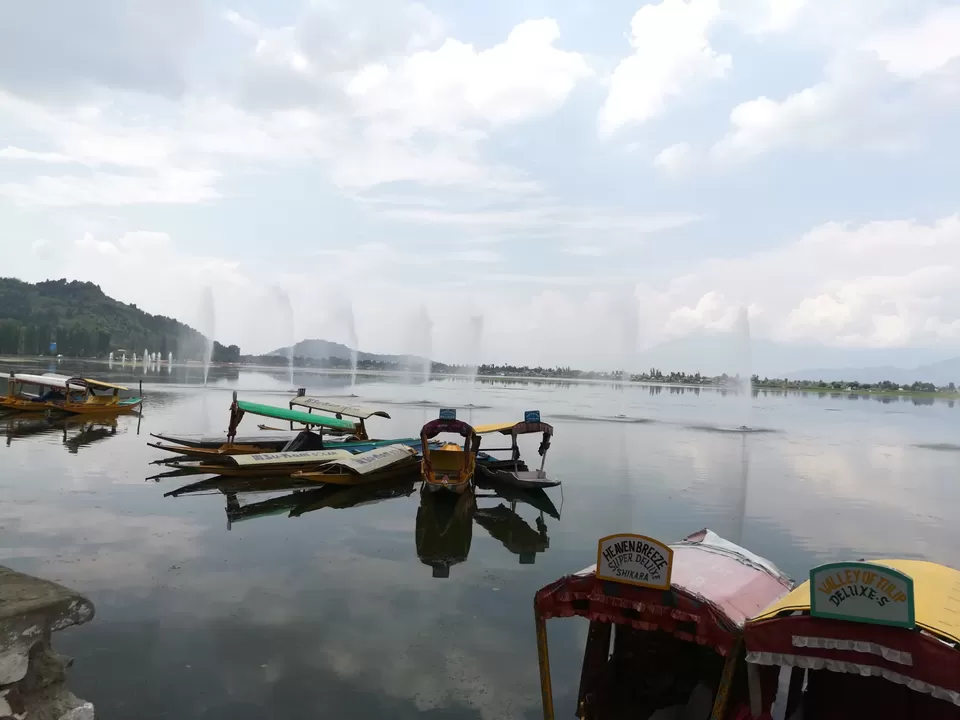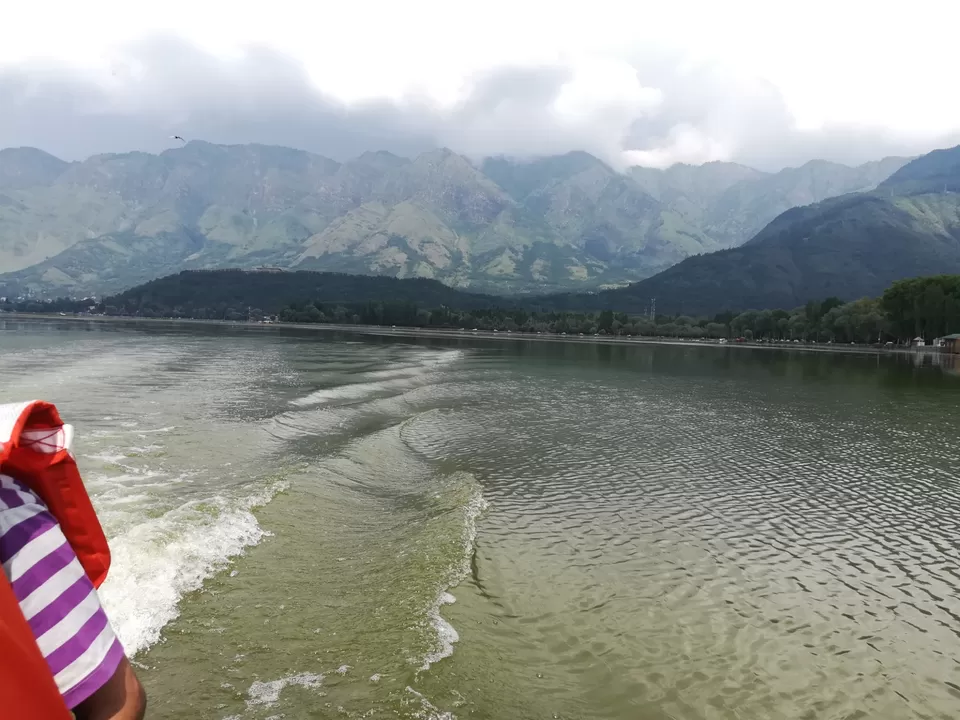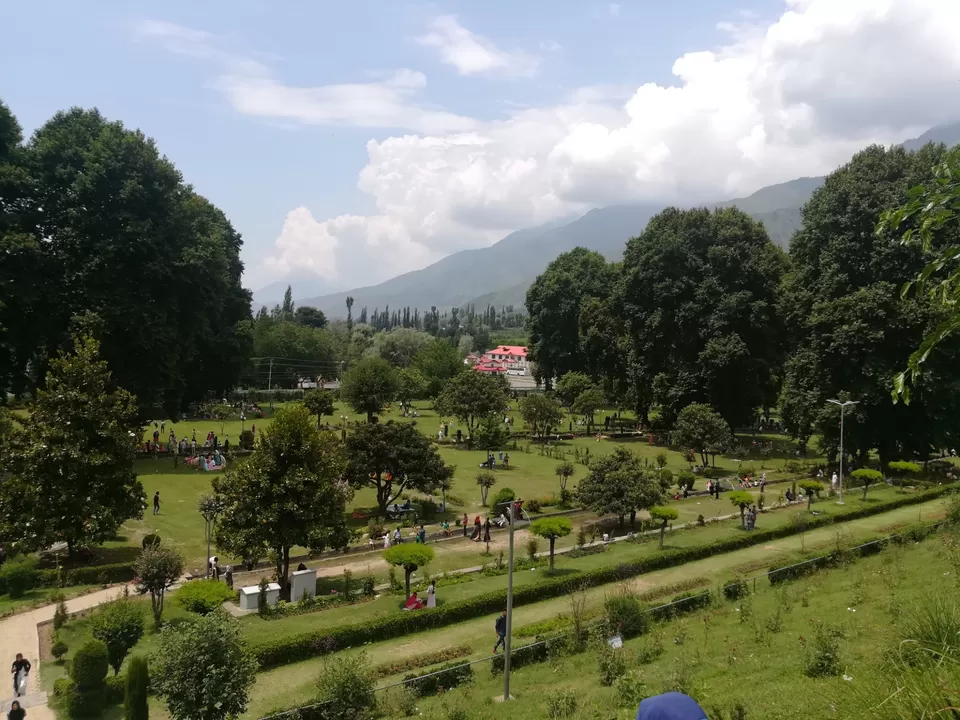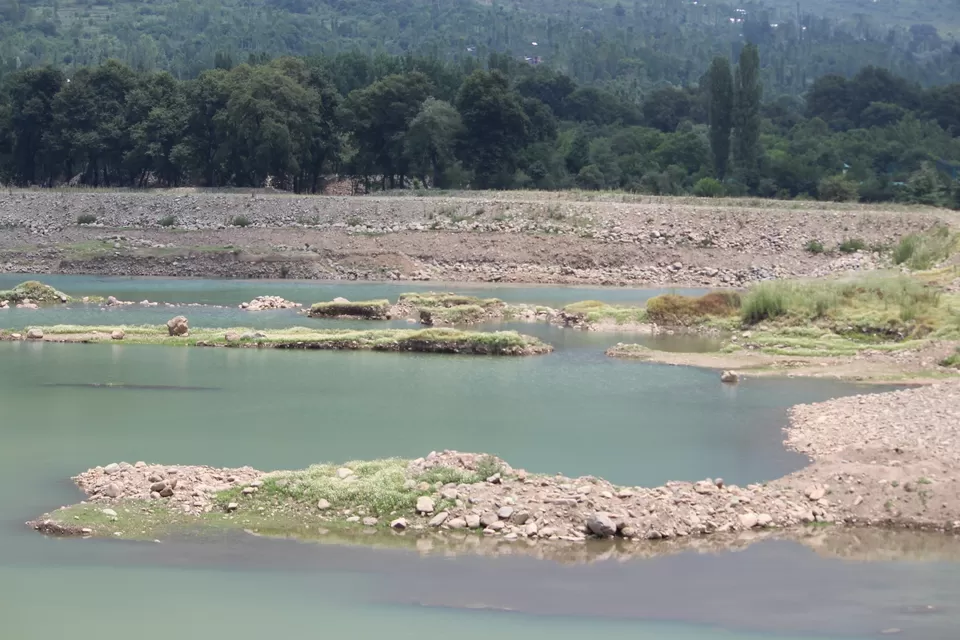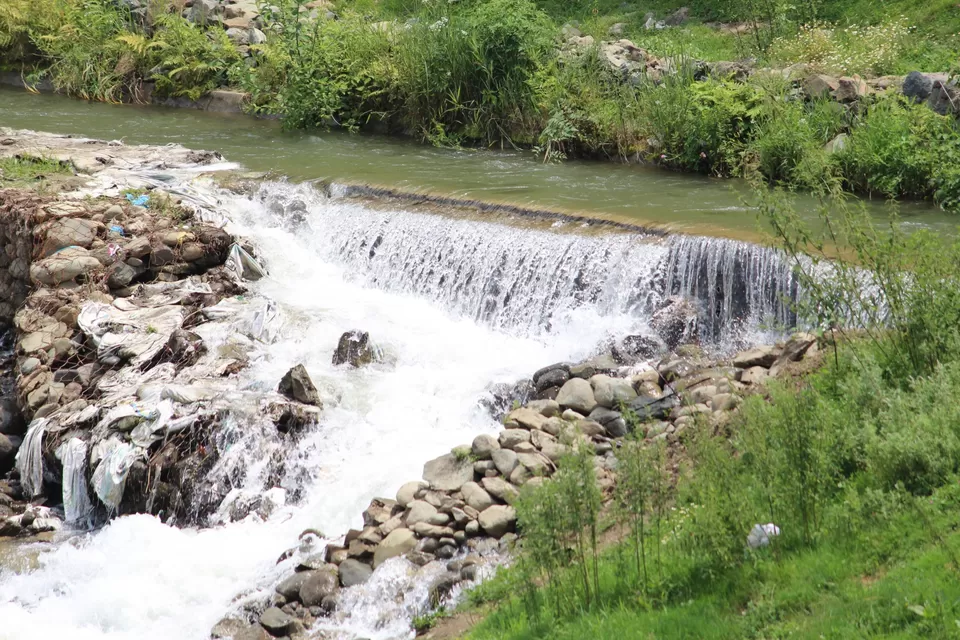 On the day 5, decided to visit holly places like Hazratbal shrine ( Dargah ) and Jamia masjid of Srinagar. We went out after having lunch at our palace and firstly decided to visit Dargah which is just 10-15 min away from our cottage or palace . Dargah, a peaceful and most sacred shrine of Kashmir. It is built on the banks of dal lake with the background of Himalayas .
After refreshing our souls at Hazratbal we move towards jamia masjid which is at nowhatta . Jamia masjid is almost 600 yrs old mosque ???? & contains 370 wooden pillars .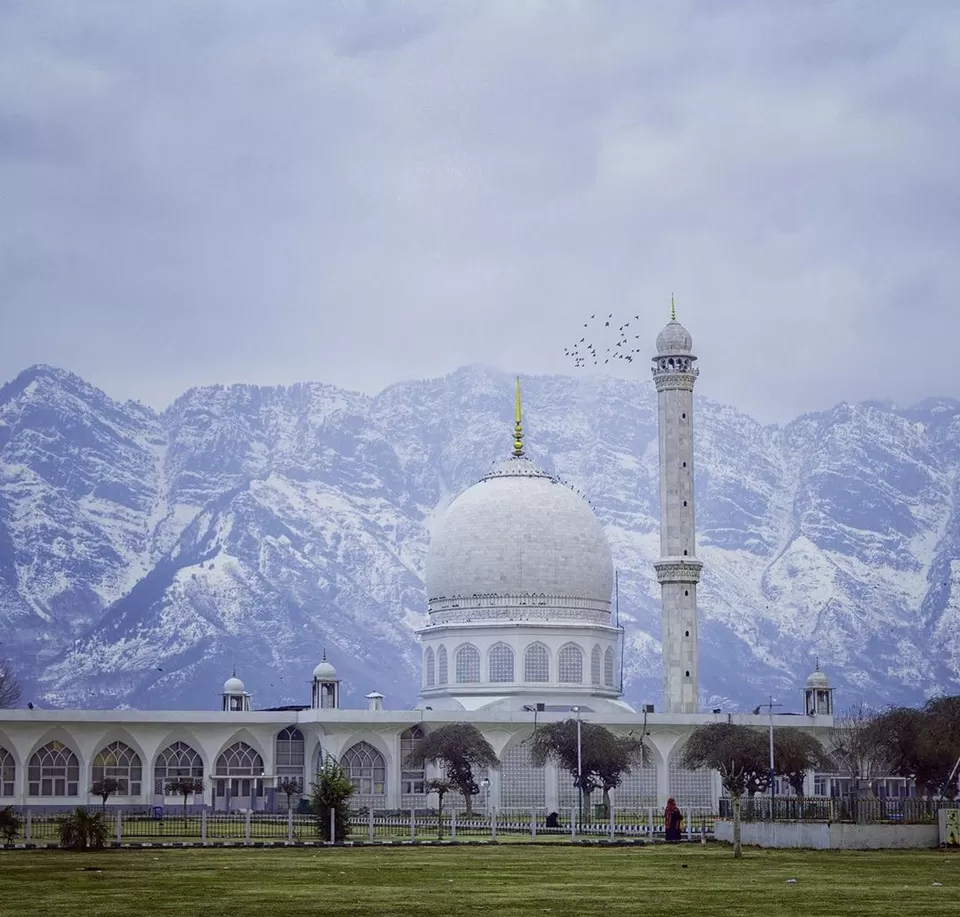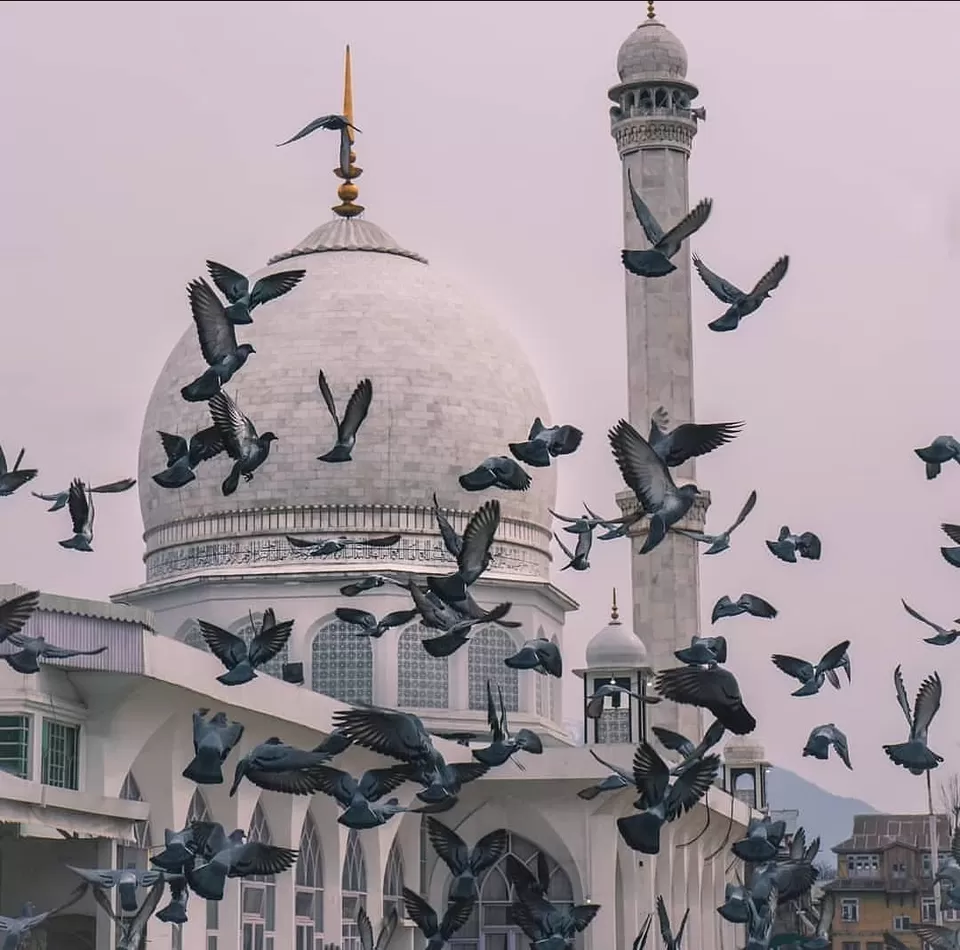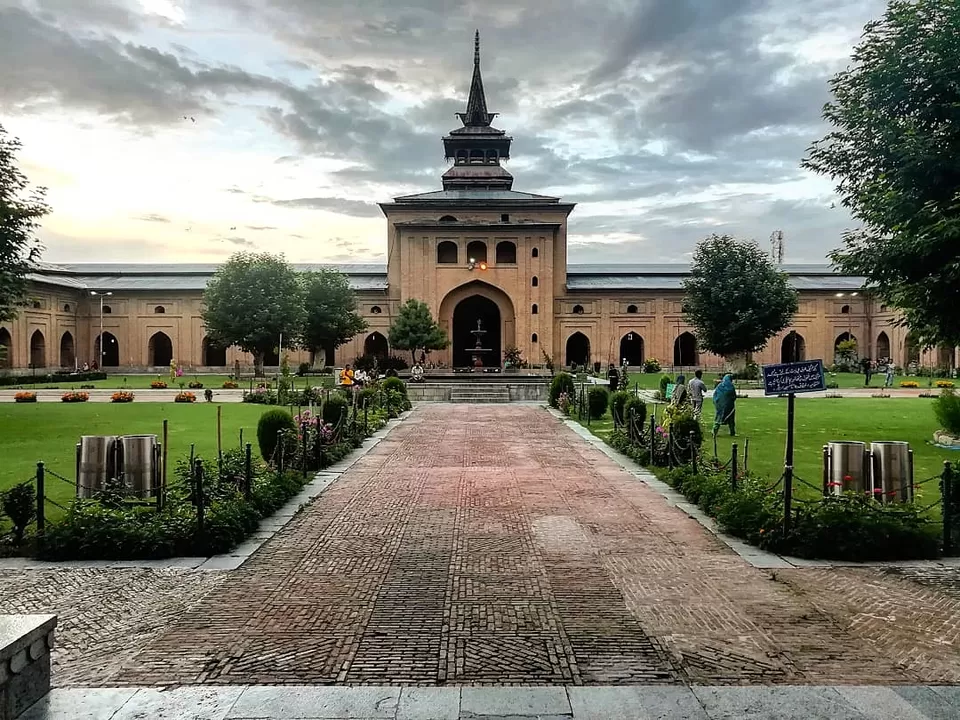 On the 6th day of our trip, we decided to explore outskirts or less travelled tourist spot of Srinagar that is doodhpathri ( valley of milk )which falls in the district budgam of Kashmir. It is almost 55 kms away from Nishat,srinagar. We( me & my cousins ) hits road again at 11:30 in the morning. It's cloudy outside. That day was totally hectic . After completing 47kms of our drive ,our car broke down which make us worried. We were freaked because it's seems serious fault , smoke from the bonnet of the car gaves us goosebumps ,we came out of car immediately , but our bad luck it's Raining outside. There was no place nearby to save ourselves from getting wet . After 10-15 mins , when's smoke fumes ends to came out from bonnet,we dicided to open bonnet .There was no one to help us .So we open the bonnet and found no serious fault. We opened the lid of coolent tank , which was empty so we filled it with water and flip the ignition on and it's okay . We laughed at ourselves , because we freaked for nothing it's just our car out of coolent . That's give some thrill in our journey and also teaches us to check our car completely before starting a trip. By the time sun cames out of clouds and mekes everything so beautiful . We reached doodhpathri around 3:20 in the afternoon . Sunlight after the rain into the woods refresh our souls. Simply we are in love with doodhpathri . U have two choices either to calm your souls by gazing at pine trees from the big ground or enjoy the bath in the water .
Doodhpathri is on the top of my favourite places in the Kashmir . It's heaven for shutterbugs to capture the surrounding .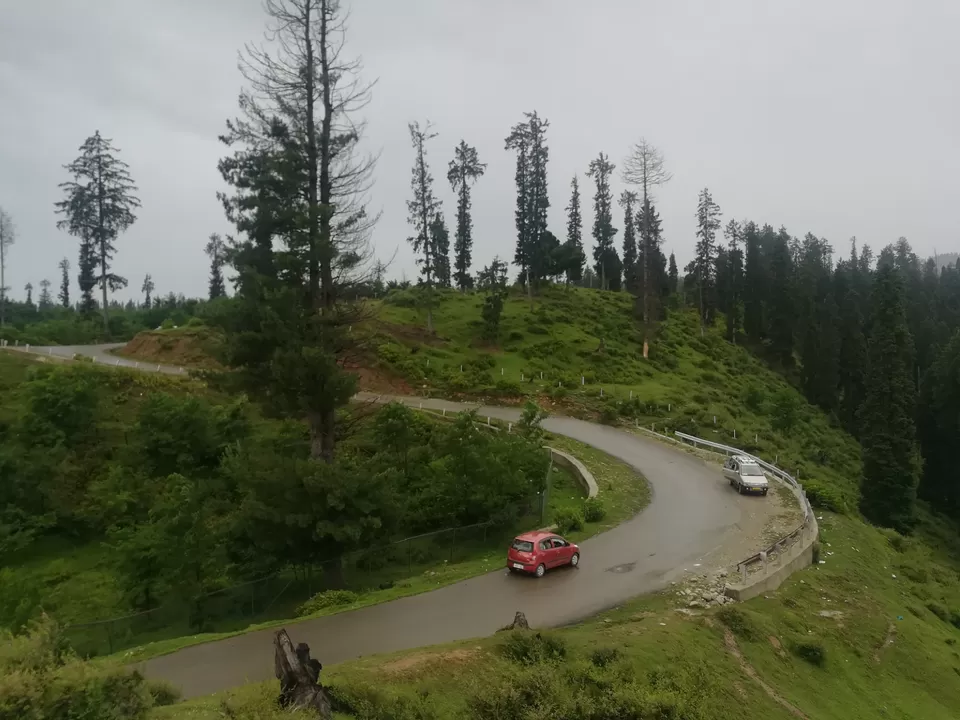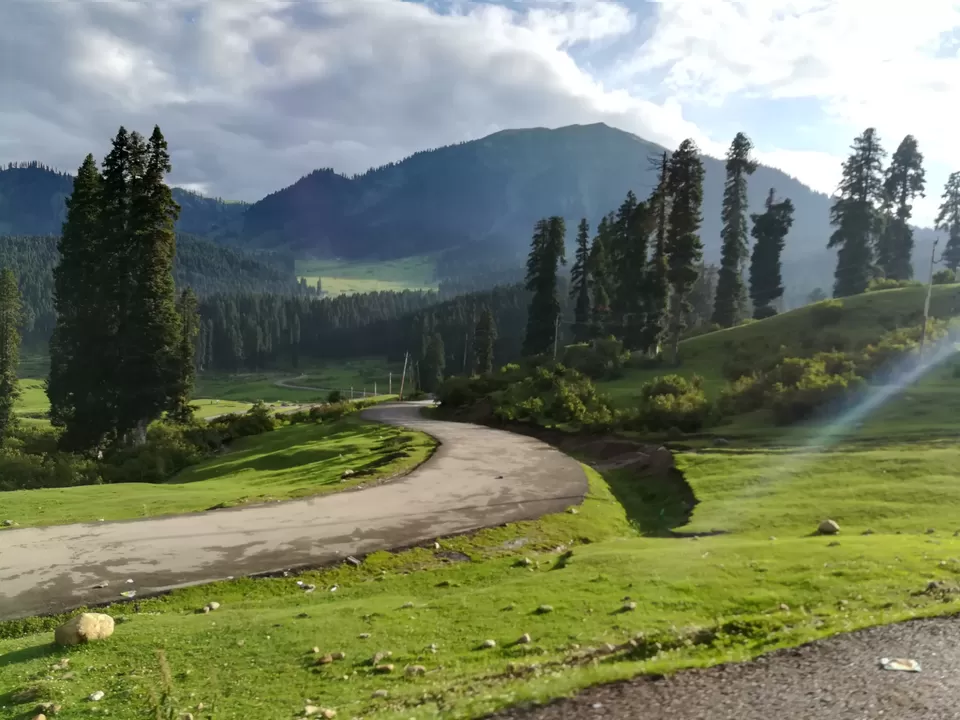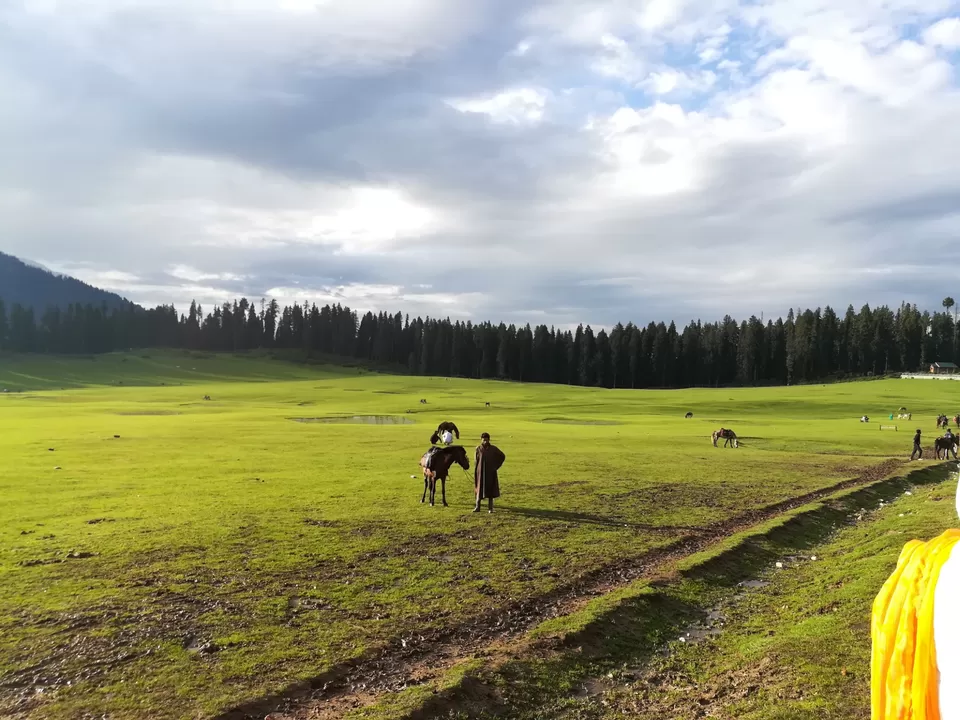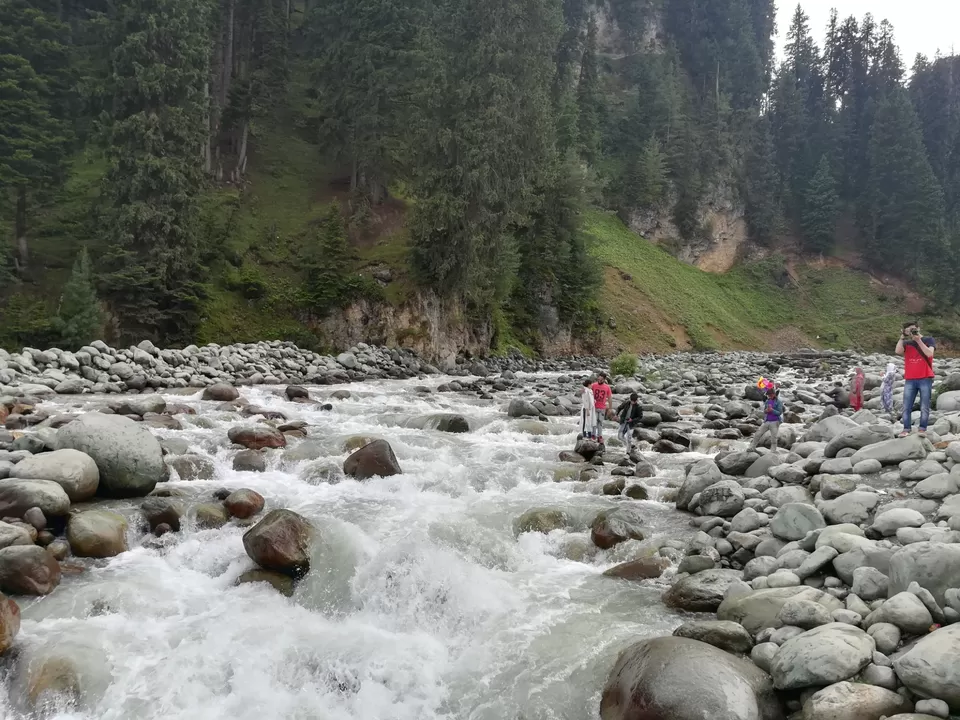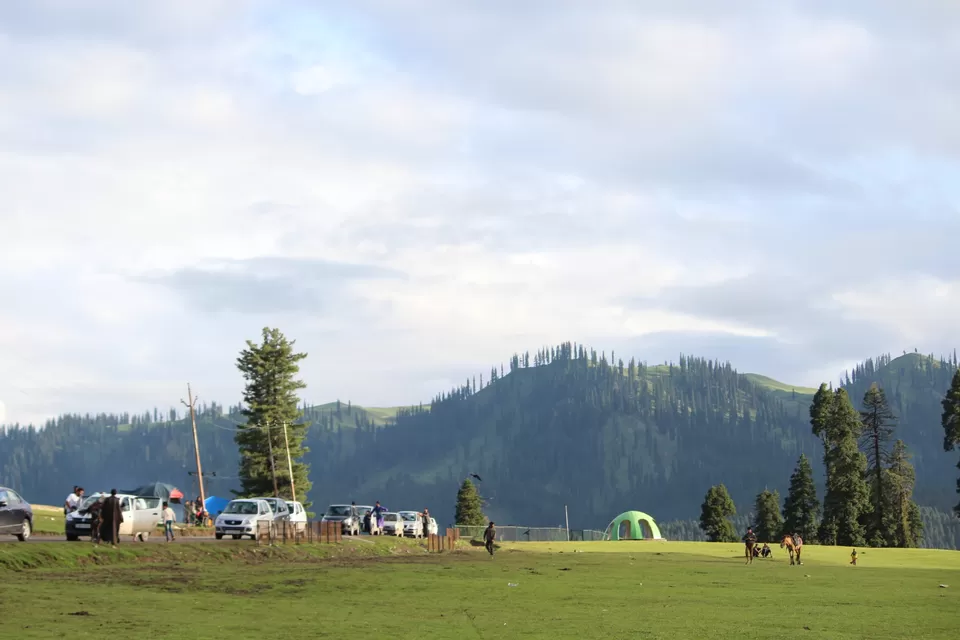 Came Back from doodhpathri at late night . Had a tasty dinner and began to plan for next day so, we decided to went a place known as Yusmarg which was almost 60kms away from our place where we stayed. Yusmarg lies in budgam district of Kashmir. Other than tourist spot, there is also a shrine known as Charar-i-shareef for refining our souls from world trash. Charar-i-shareef lies somewhere in between zagpora & sangarwain town . Yusmarg is totally recommend to backpackers for camping . Form yusmarg basecamp, there is also a trekking option available . There are many places to explore around the yusmarg meadows, at a walking distance. Doodgnaga is a most popular trek of yusmarg, Doodgnaga is a gushing stream, a few miles down the yusmarg meadows.
There is also a artificial lake constructed by P.H.E department . Its almost 68ft deep at the centre, but due to some reasons it's shut for the visitors . If u have a pass from the respective department than they will allow u to enjoy the view of artificial lake from hut on the bank of lake. When I drag myself to balcony for view, that carry my all pains . I feel paranoid , no pains no further regrets , lost myself with gentle breeze and that sound of flowing water .
It's hard for me to say goodbye to that beautiful hut but it happens u have to go on .That hut has grab a special place in my heart . I Never forget the feeling of enjoy the nature around 1hr from that balcony, I reckon .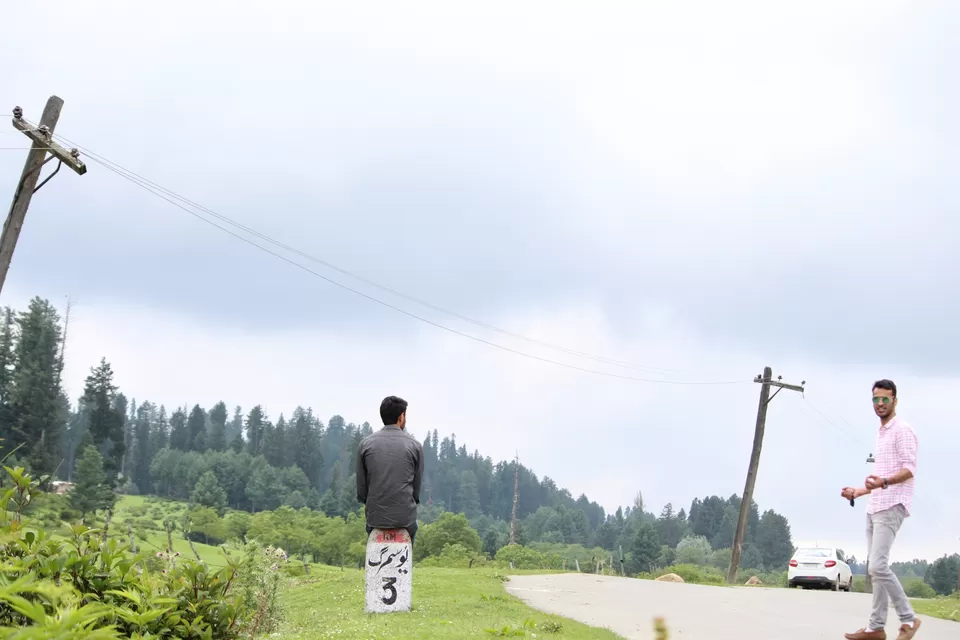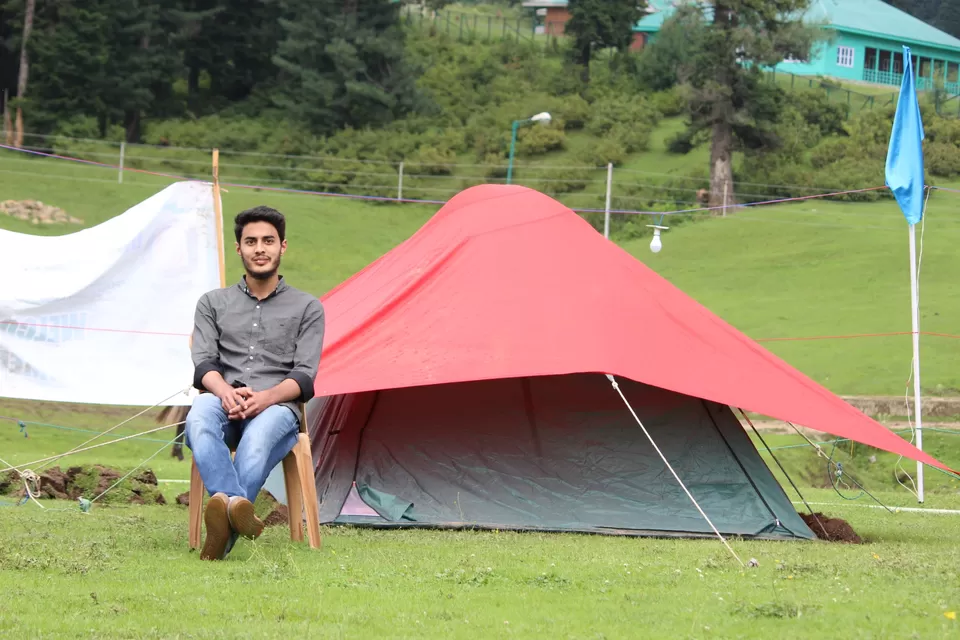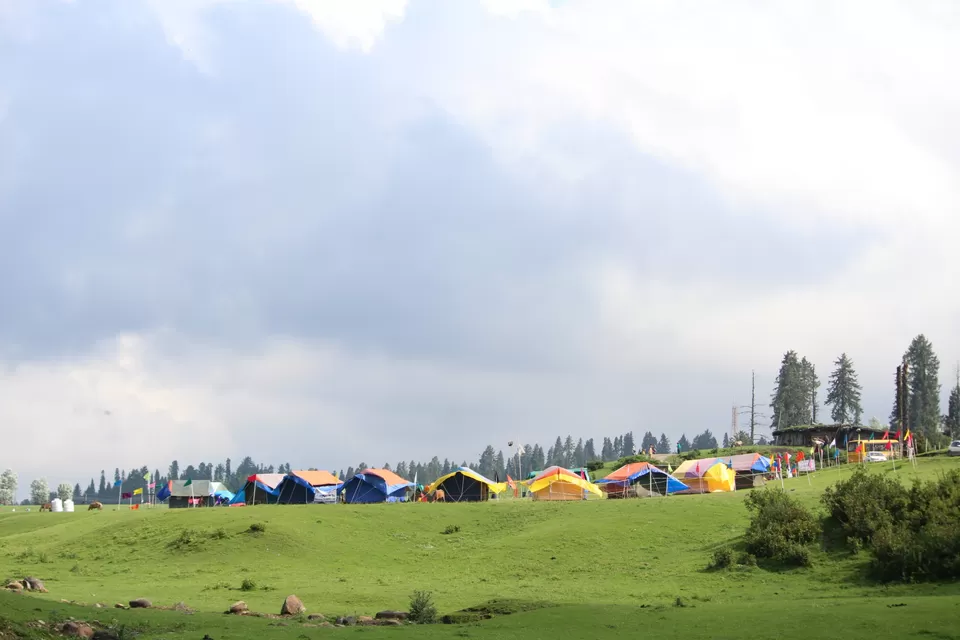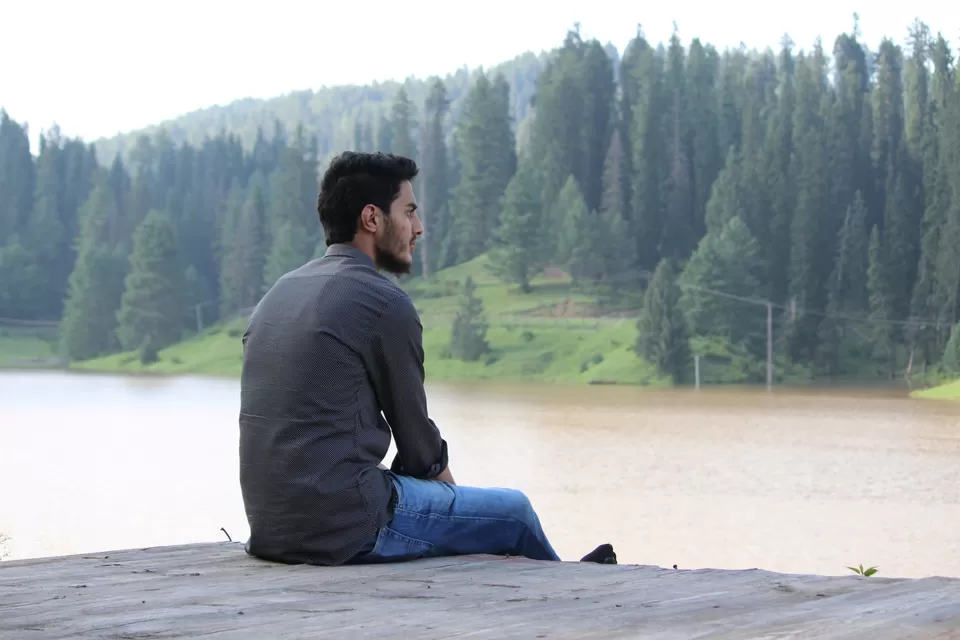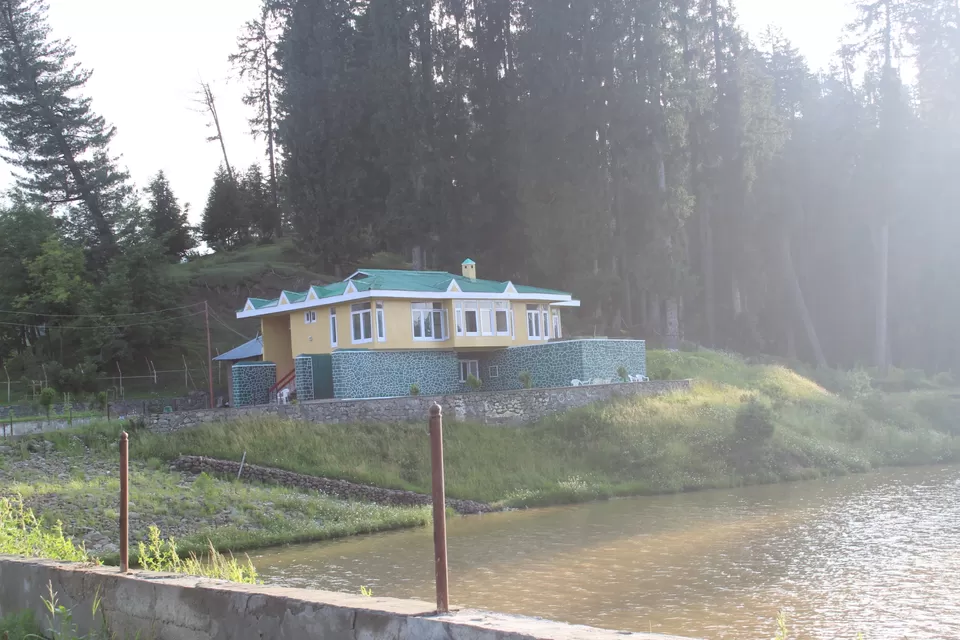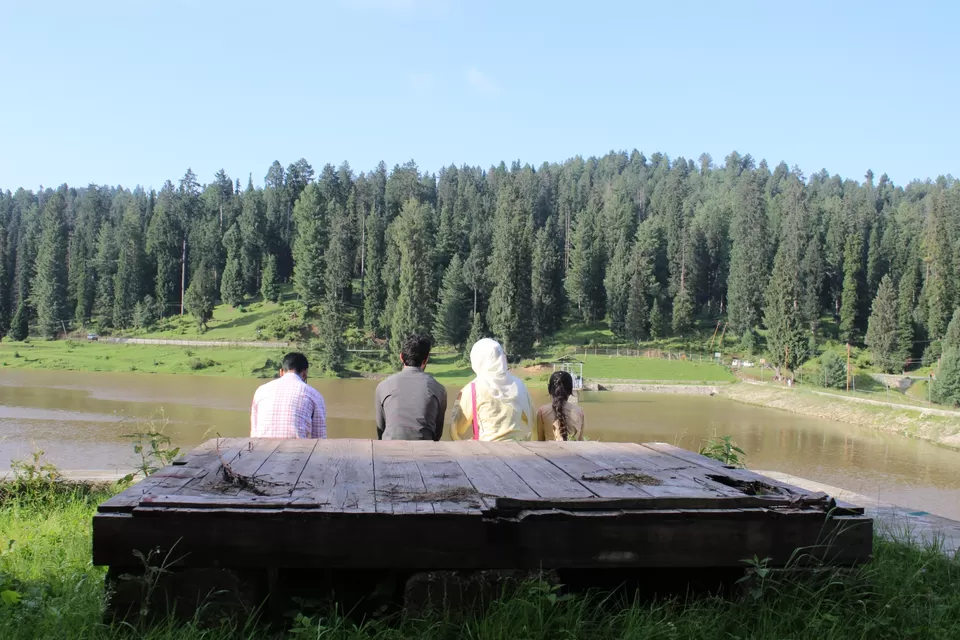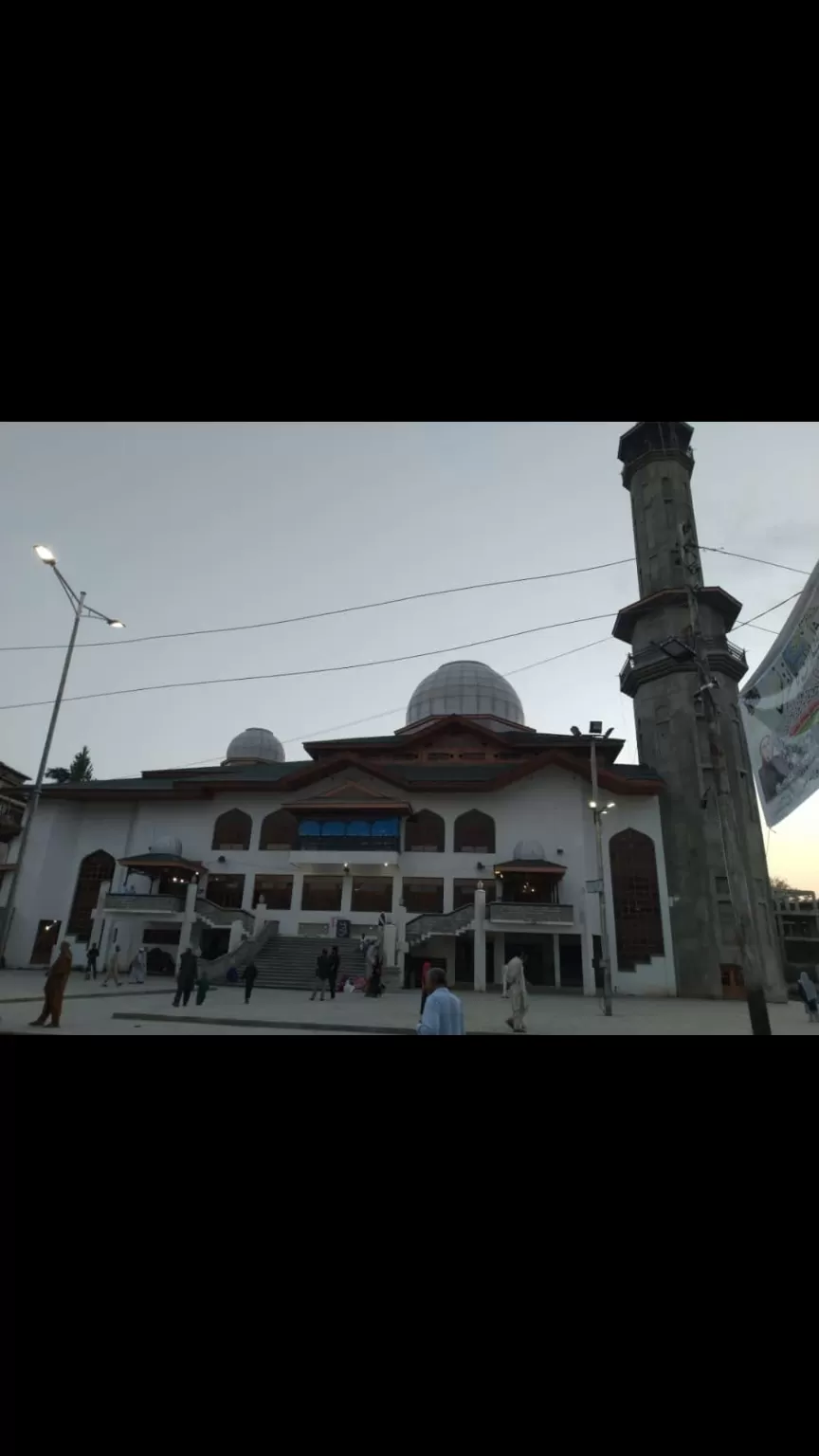 We reserved day 8 of our trip for shopping & hanging around the city and enjoyed tasty food .
Lal chowk is a epicentre for shopping and fabulous cafes , restaurants & hotels . We walk all around for some clothes and get some pieces from Lambert lane market . In Lambert lane u can found many brand outlets viz ucb,u.s.polo , blackberry ,Pepe jeans,Numero Uno and so on . We get some pieces from the shop named as "Zeal garments" who is having ucb,wrangler,mufti etc brands . We also visited the famous jamia masjid market for hijabs and other stuff as demand by sisters .
After we done with our shopping we are looking for good place to eat . We found "Ahdoos restaurant and hotel" a best place to eat . Where we had barbeque and fish. Besides Ahdoos we had kabab plater at a restaurant named as "Mummy Please".That is also a beautiful and peaceful place to eat .
After that we visited "Erina" for Oreo shake & Mango shake . Erina is too famous for shakes in Srinagar situated at lal chowk.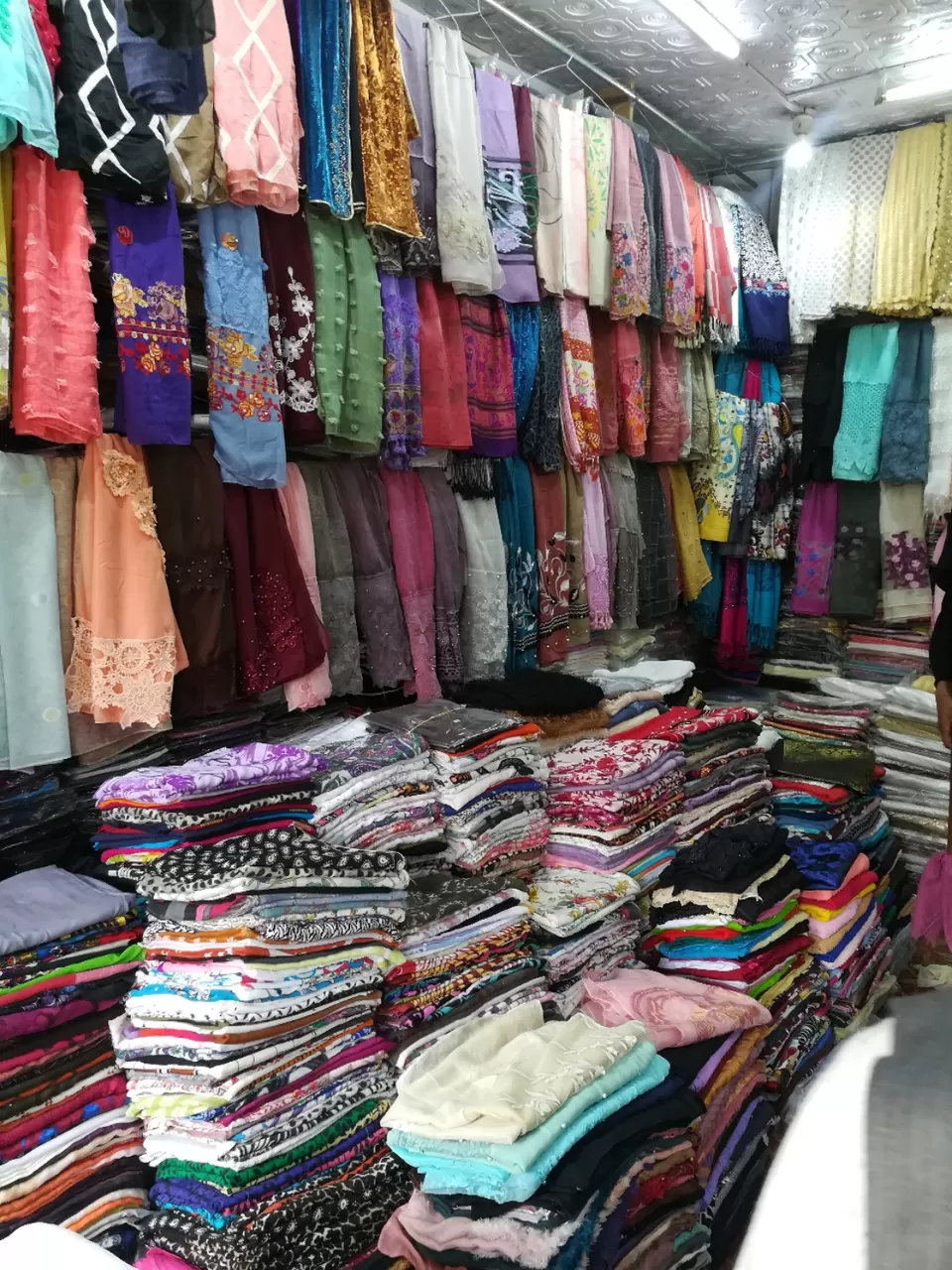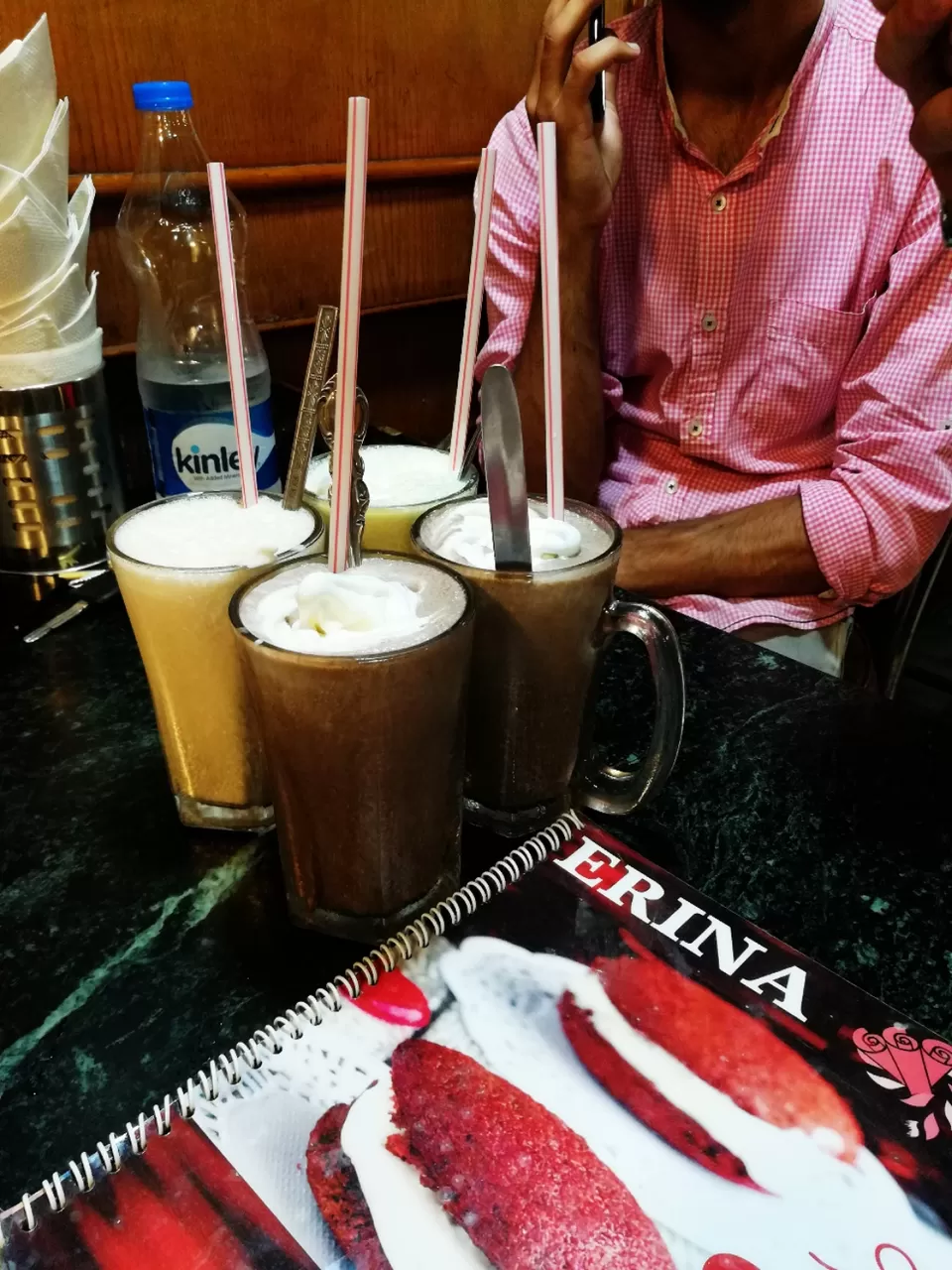 Woah ! Day9 is special because it's the day on which we are going to a place which is most famous & so most crowded. I think u got it easily, yep it's Pahalgam you got it damn right . It is a popular tourist destination and hill station. Its lush green meadows and pristine waters attract thousands of tourists from all over the world each year. It is located approximately 94kilometres from Nishat where we stayed , on the banks of Lidder River at an altitude of 7,200 feet. Pahalgam is the headquarters of one of the five tehsils of Anantnag district. Pahalgam is associated with the annual Amarnath Yatra. If u are planning to explore pahalgam , u have to spend 2min. days to enjoy side by side of pahalgam . There are so many places to visit namely Betaab valley,Aru valley,baisaran,chandanwari besides there are many other parks to roam such as lavender park(a movie scene from jab tak hai jaan was taken from there). children's park,botanical garden & many more. We have only one day so we decided to visit betaab valley,aru valley and children park for some games . Cause on the previous trip I have already done chandanwari and Baisaran. U can also do rafting in lidder river of pahalgam.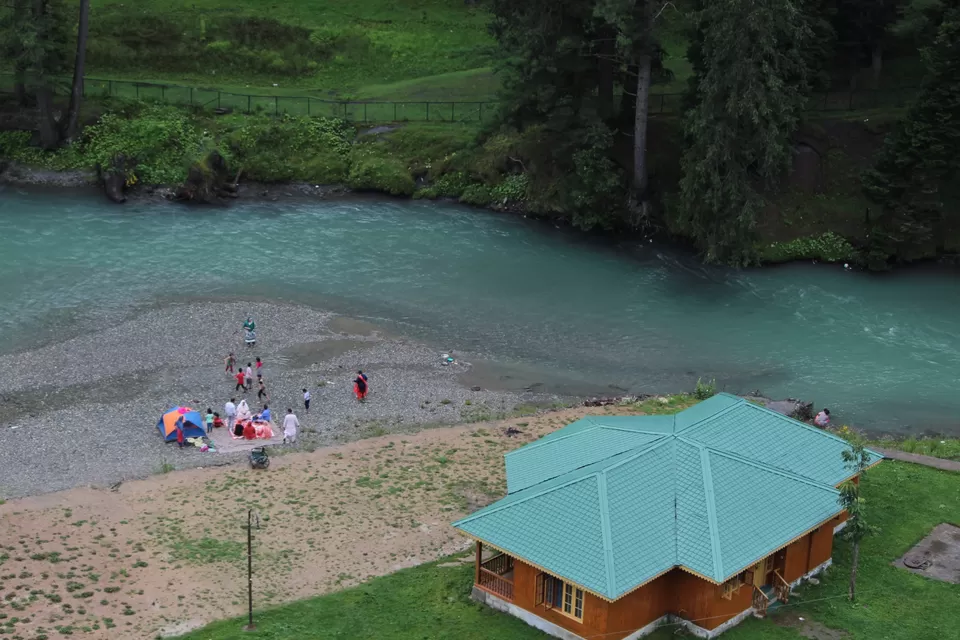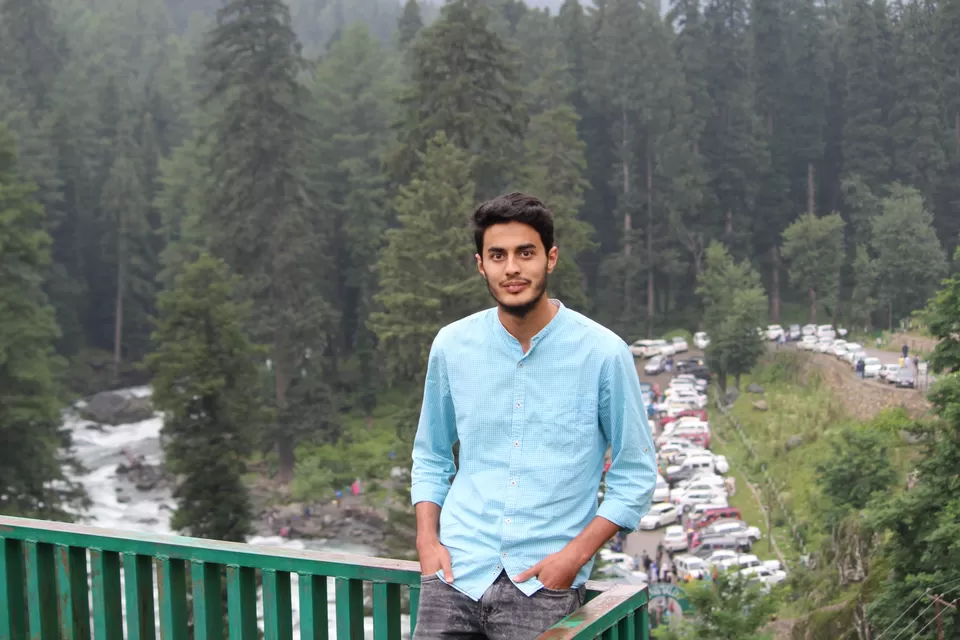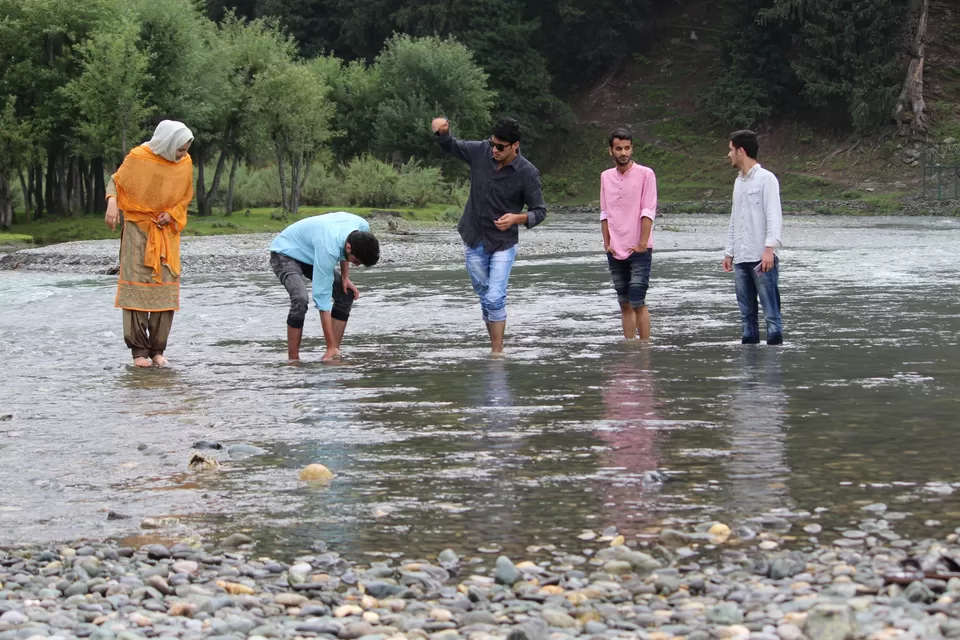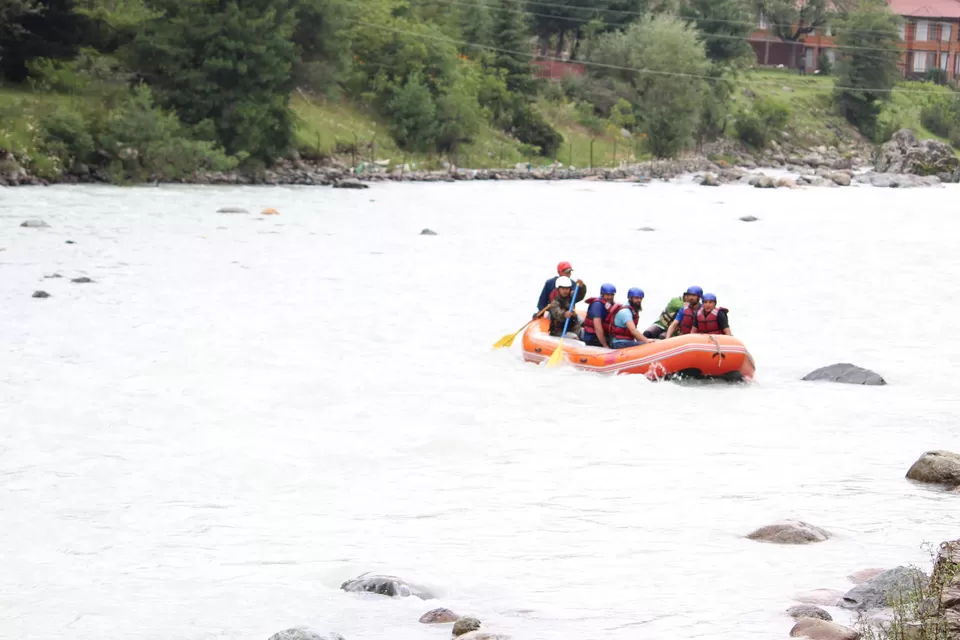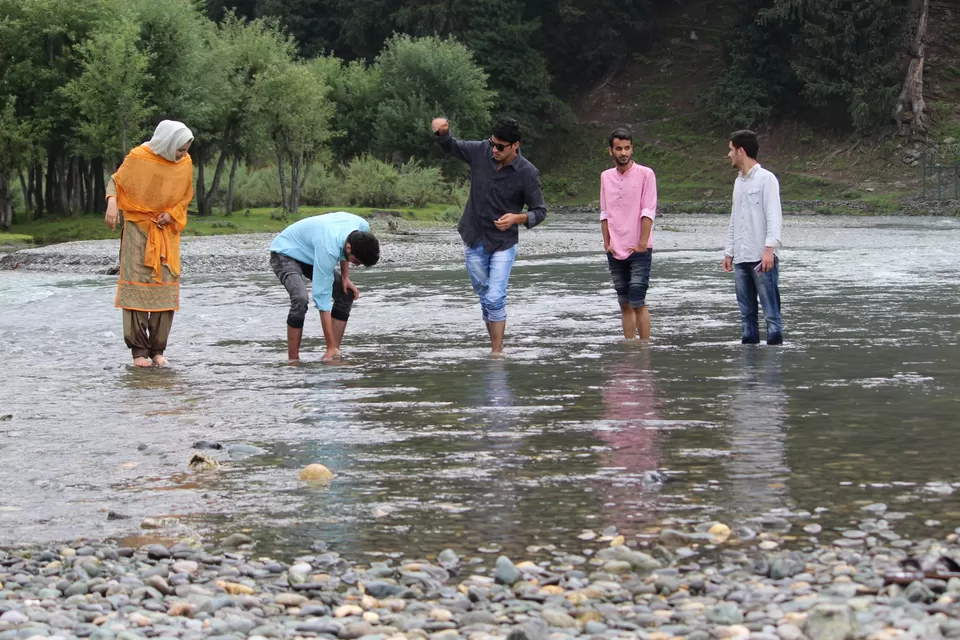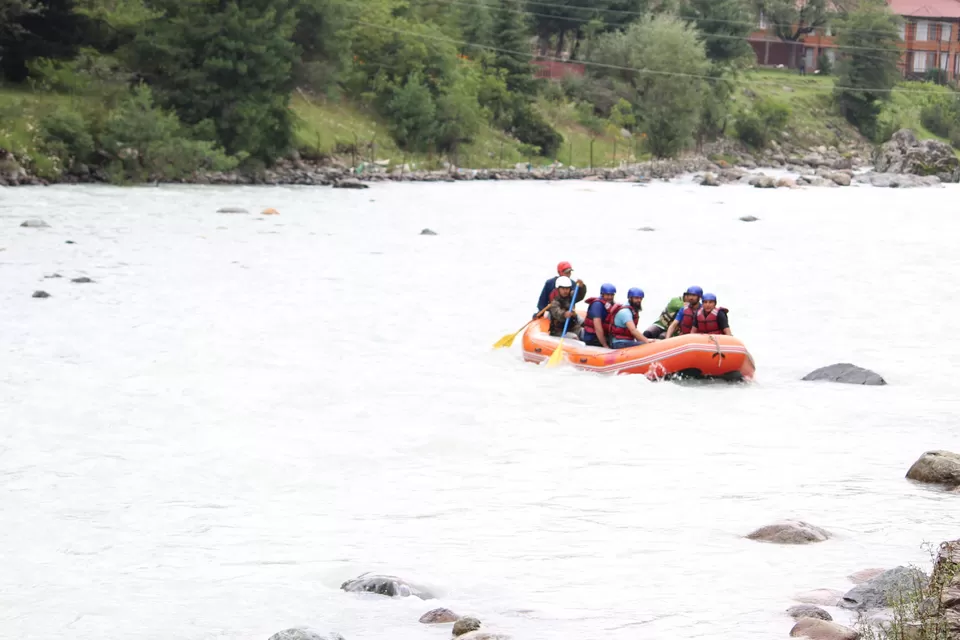 Day 10 is reserved for gulmarg. Gulmarg is a town, a hill station, a popular skiing destination.I t is situated in the baramulla district of Kashmir. It is around 60-70kms from Nishat where we stayed during the whole trip. Gulmarg is very famous for gondola ride . It's scenic in winters especially .in gulmarg there is also a five star hotel named as "The Khyber Himalayan Resort & Spa".
As already mentioned gulmarg is place famous for gondola , so we also went for a gondola ride but had bad luck it's closed due to some technical problems.
So we decided to have a ride on Polaris or atv . It's a little bit expensive but it's on the bucket list so we have to tick it. It's just normal day for us nothing special to do . Just click some photographs and kicked our ass back in the car.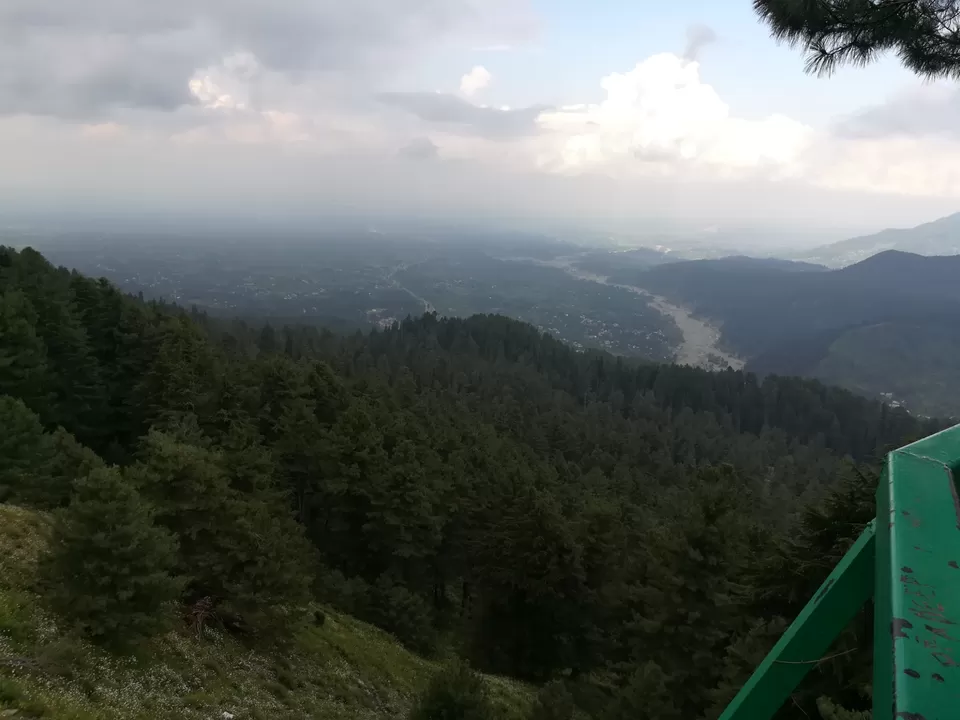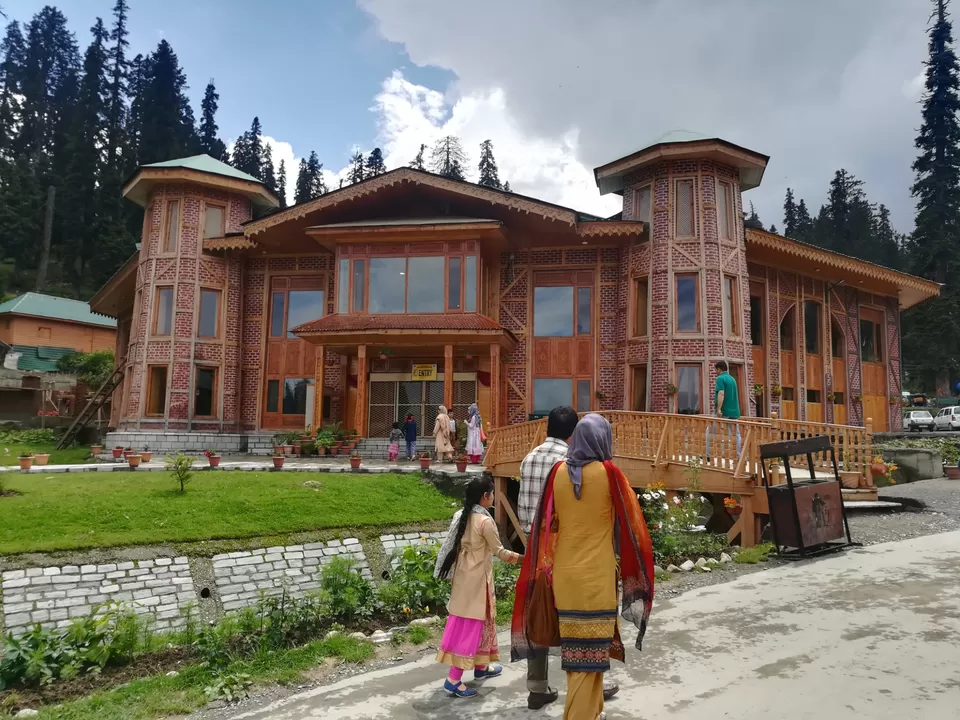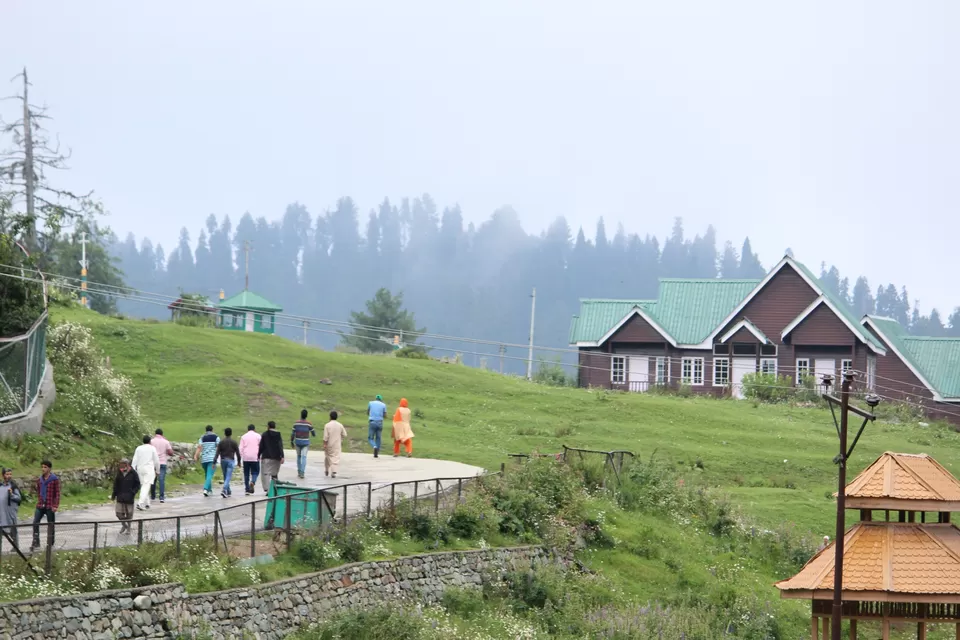 Stay tuned for 2nd part of Kashmir trip if you enjoyed my first blog
Frequent Searches Leading To This Page:-
kashmir-srinagar group package for friends, places to visit near jammu, best time to travel kashmir, most visited places in jammu and kashmir, srinagar package for family, solo trip kashmir package from delhi, family trip package to gulmarg, srinagar honeymoon luxury package, top kashmir tour package for honeymoon, kashmir group trek package, top activities in kashmir, best local site seeing in kashmir