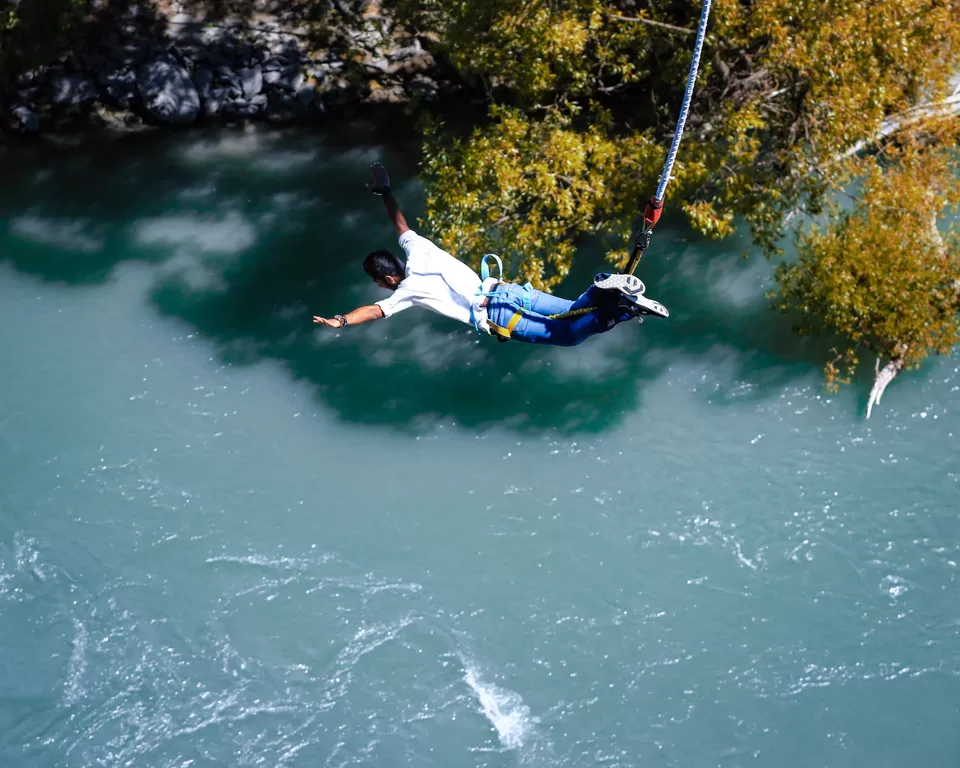 The topography of Ladakh, dotted with Himalayan Mountain peaks, fast flowing rivers & high passes make it an ideal destination for adventure tourism. During an adventure tour in Ladakh, you can participate in a variety of activities ranging from peak climbing in the Himalayan ranges to river rafting and horseback riding. However, the place now has a fresh and exciting cause to be on everyone's bucket list. Tsogsti village in the union territory of Ladakh welcomed the highest 'Bungee jumping' on the Zanskar river.
Getting to Ladakh Bungee Jumping: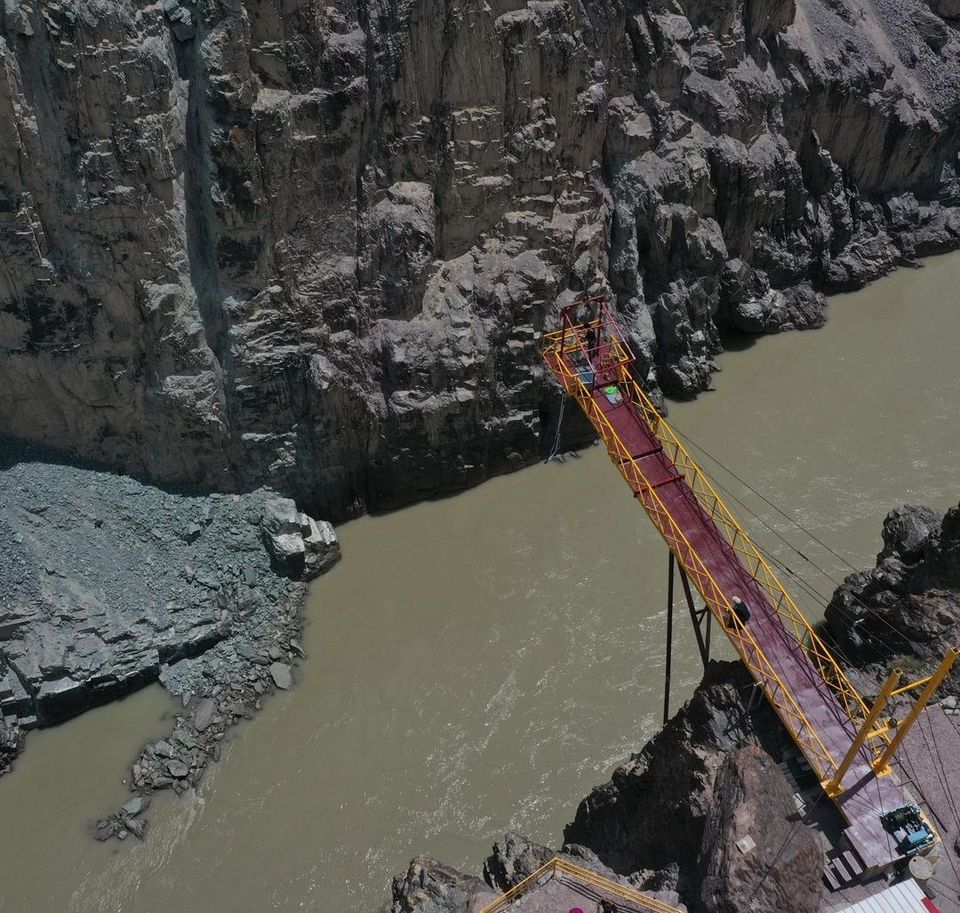 This inauguration provides you with a fresh look at the Trans-Himalayan region. On the way to Chilling, the world's highest bungee jumping spot is only 5 kilometres from the confluence of the Zanskar and Indus rivers. It is located on the Zanskar River, which features a 90-degree cliff that is ideal for a 190-foot leap. Sonam Wangyal, a certified bungee jumper, founded Ladakh Bungee Jumping in the intention of expanding adventure tourism beyond rafting, trekking, and skiing in the region. All the equipment utilised is imported and approved for usage. Before you execute the jump, the jumpmaster will provide you with detailed instructions.
Useful Tips for Bungee Jumping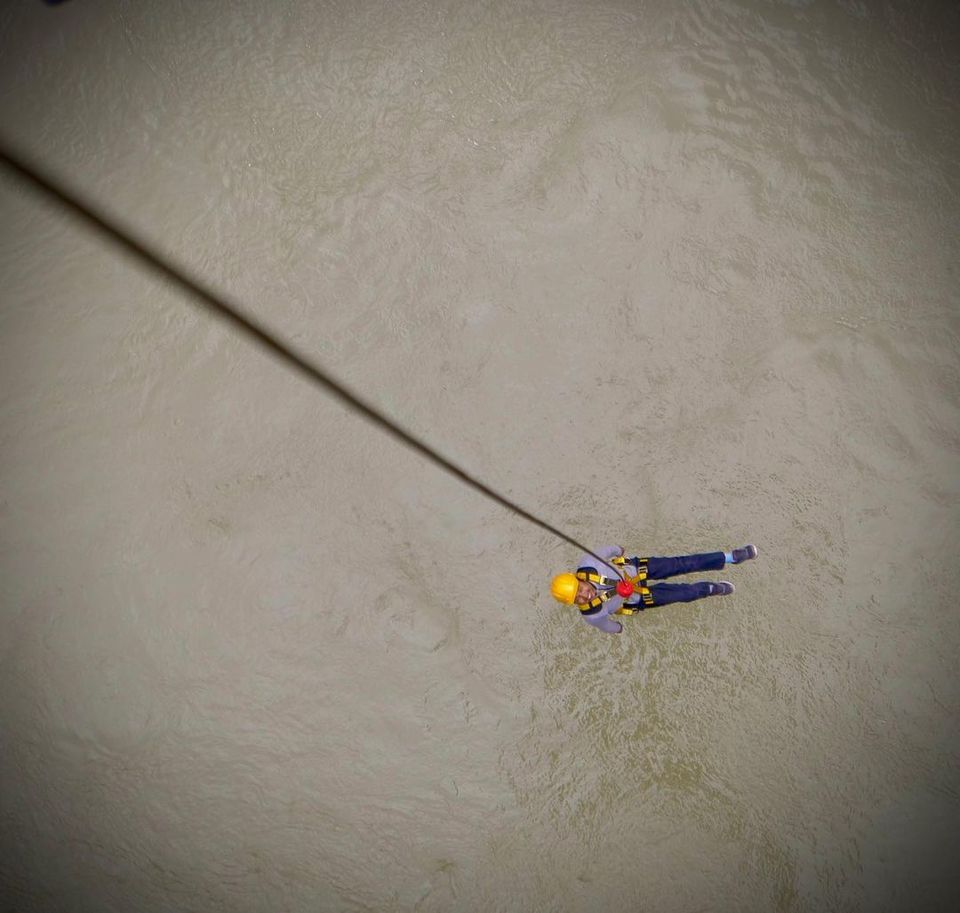 1. In bungee jumping, there are no attire requirements; whatever that you feel comfortable in will suffice. However, wearing a dress or high heels is not advised for ladies.
2. If you are afraid of the height, you are at, it is perfectly natural to decide not to leap. However, this decision must be made before jumping, not afterward.
3. You should pay close attention to the jump instructors and put your trust in them because they have undergone extensive international training to become qualified instructors.
4. It's best if you don't eat anything before jumping; it's even better if you leap on an empty stomach.
5. Carry no valuable goods with you because they may fall and cause you to lose focus on the event.
How much you have to pay for the activity:
The price for bungee jumping is approx. Rs 4,000 and a vertical zipline will cost Rs 3,000. The total time duration for this activity ranges from three and a half to four minutes. However, to enjoy the activity you should be above the age of 18 years and above 40 kg.
How to book:
If you want to book your slot, you can contact at this phone number: +91-9797645501
Ladakh is the perfect place for adventure junkies. So, without giving a second thought, tick off Ladakh from your bucket list and plan your vacation now.
Ready to travel for free? Earn credits and redeem them on Tripoto's weekend getaways, hotel stays and vacation packages after the pandemic is over!