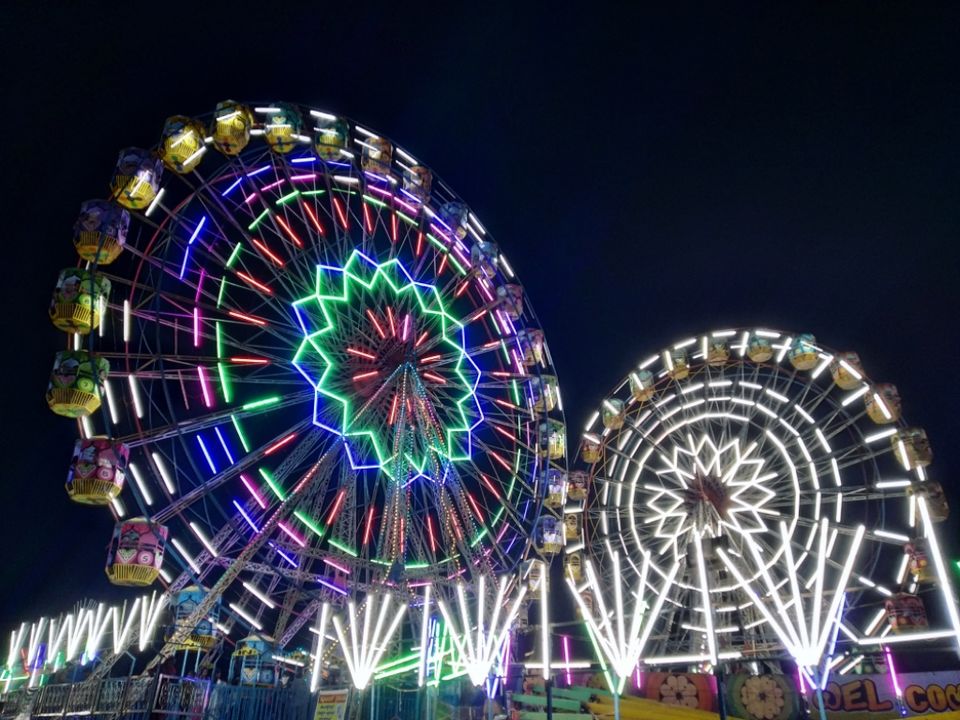 Sirsi is a small township located with western Ghats in Uttara Kannada District of Karnataka
Shri Marikamba Devi Temple ( 16th century temple) is the main goddess residing in this beautiful township
To *Reach*
Located at a distance of 425 kms from Bangalore, One can easily reach Sirsi by roadways ( KSRTC buses or private cars) or railways ( train going towards Talguppa)
Below is the itenary we had followed:
We caught a night train ( Talguppa express) from Majestic Station in banglore.
- After an overnight journey , we reached Sagar station next day morning by 8.30 am or so....
- From sagar station we caught KSRTC bus towards Sirsi .
One can easily get government KSRTC buses from here in every 15-20 mins.
- Reached Sirsi in half an hour. We were lucky we had our colleagues house at Sirsi .
One can easily find budget hotels and lodges in central part or Sirsi.
- After freshen up we quickly started for SAHASRALINGA.
It is a place which famous for a large number of Shivlingas carved from rocks on the banks of river and a greatly structure hanging bridge.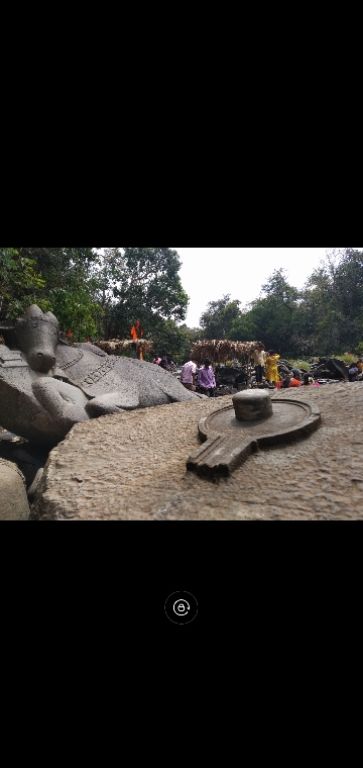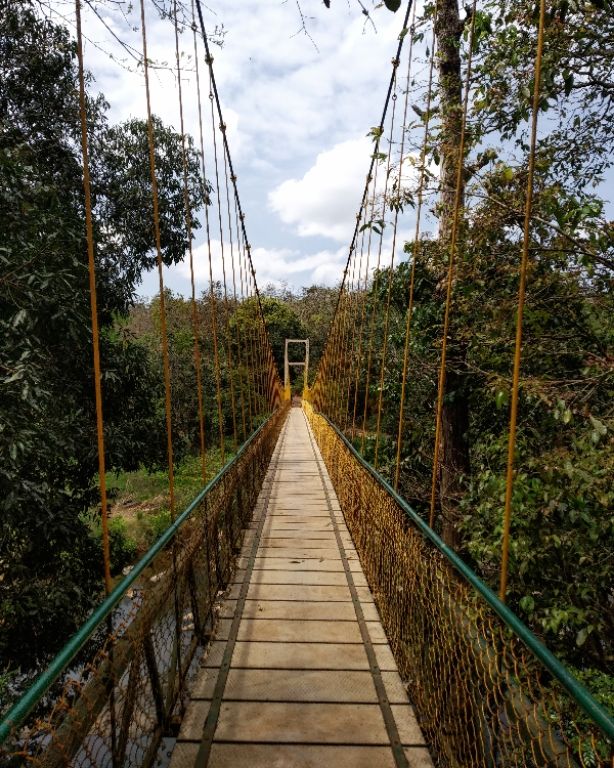 After exploring the area around Sahasralinga, We moved further towards...
SATTHODI FALLS
- It is around 45-50 kms from Sirsi . Once we reached there, we have to trek down a few steps and in around 15 mins the waterfall is there...
- Once we reached there we were stunned by the beauty this waterfall and buoy this place just pleased us . Experiencing the nature around the falls it was as if the green nature around falls were enjoying the sweet blessing of the water falling.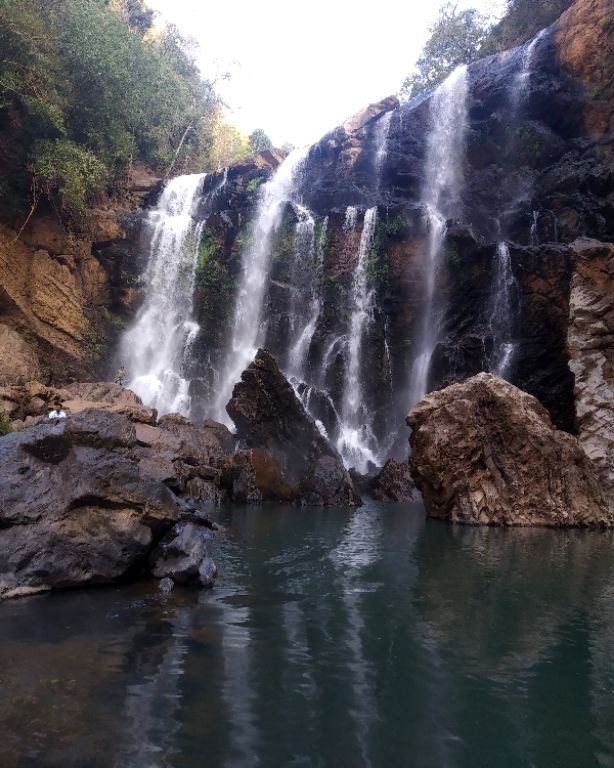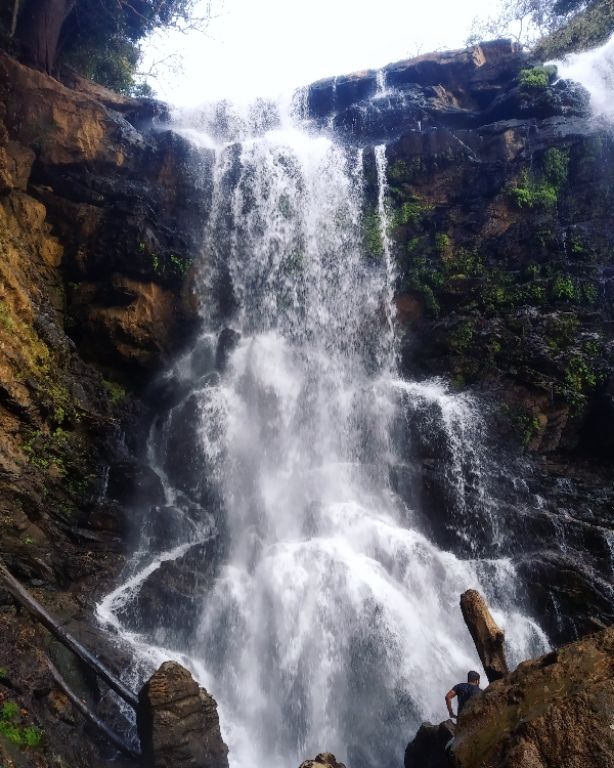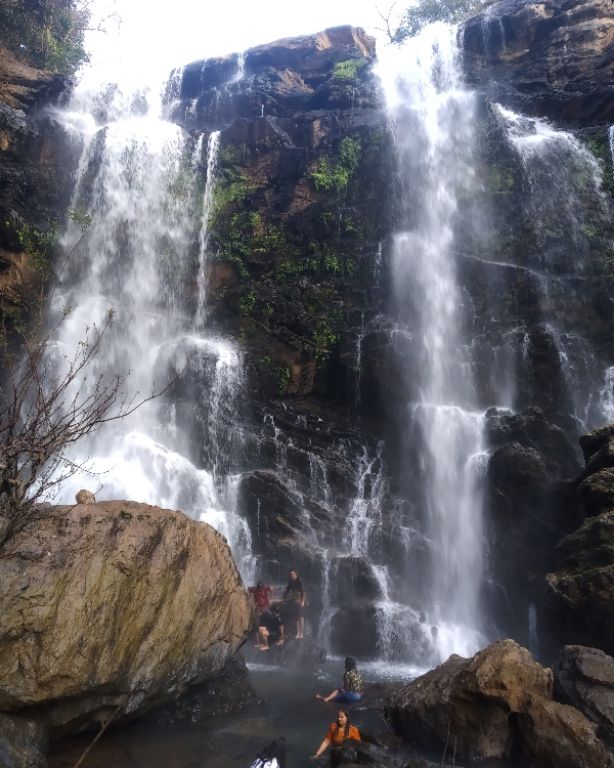 - After playing in water for some time , it was time to head back..KYUKI ABHI ASLI PICTURE TOH BAAKI THI...
THE SIRSI JAATRE
About The SIRSI JAATRE
Jaatre basically means a big fair ( mela ) and it takes place in Sirsi every alternate year around february end ot march beginning for 1 week.
During this 1 week, there are people coming in from all parts of karnataka. There are stalls , rides , bike stunts everything going on during this time. Entire Sirsi gets lightened up .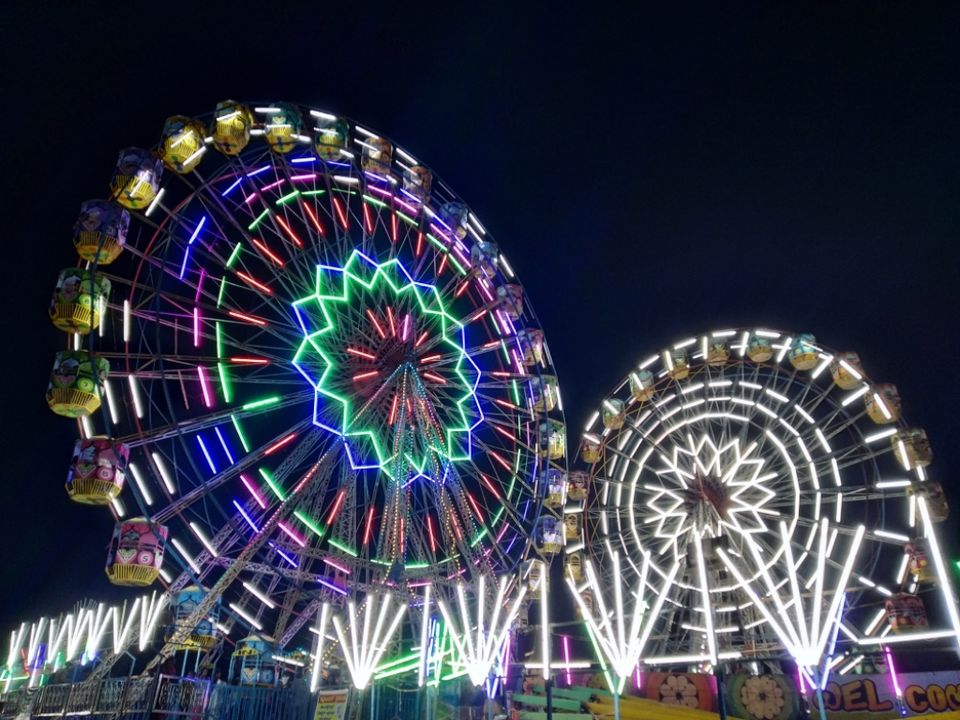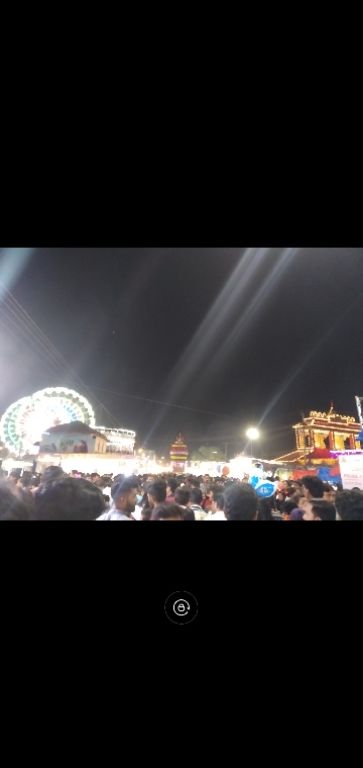 We enjoyed our time to the best , tried different food rides etc etc....and then it was time to sign out for the day.
Next day it was a lazy start, we woke up late going in flow with Sirsi nature calm life no rush like cities , freshened up and had one of our tastiest breakfasts..
- Todays plan was just to visit VADIRAJA MUTT.
- After our lazy start we reached Mutt. It was such a peacefull place and had a calm environment all around it.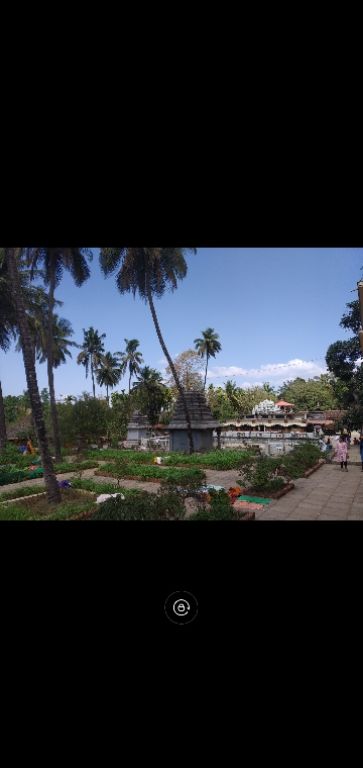 So that was the last place we visited near Sirsi.
Other Places To Visit Near Sirsi-
- Jog Falls ( The Pride of Karnataka)
- Mirjan Fort
- Yana Caves
So that's it from our Sirsi outing.A place must visit with great localities around there and experience the authenticity of North Karnataka..