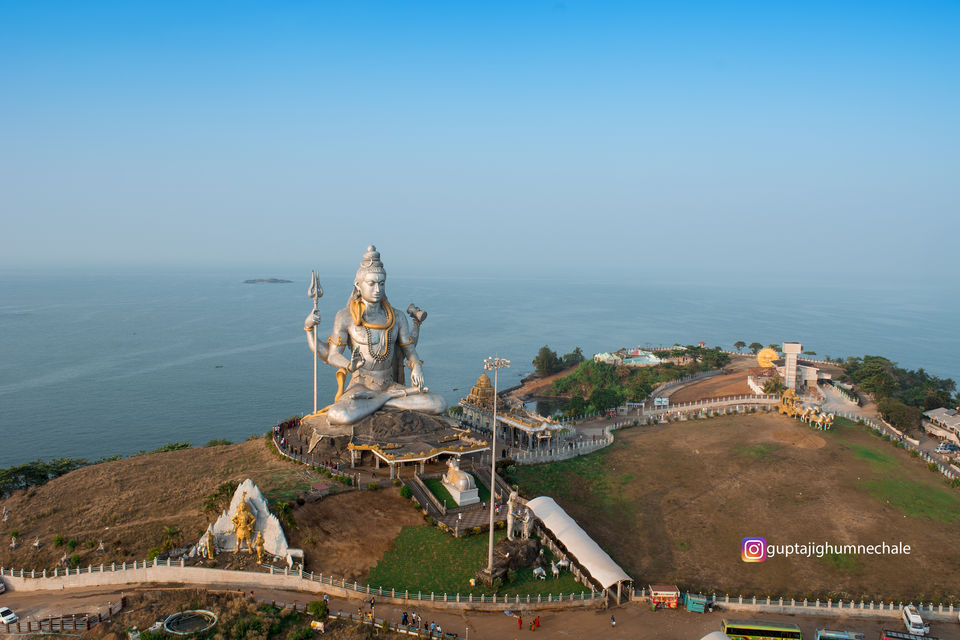 After enjoying two beautiful days in Udupi , we headed to Murudeshwar. We boarded a train from Udupi to Murudeshwar which took around 2 hours to reach.
Murudeshwar beach can be enjoyed at its best after 3PM. This beach is pretty shallow and you can go utpo 30-40m from shore without fear of getting drowned. Since our hotel was adjacent to beach, it was pretty convenient to relax on the beach and then go to the room for a quick shower. The beach provides a great view of the adjacent Shiva temple. If you are travelling by car, you can even take it on the beach for a drive.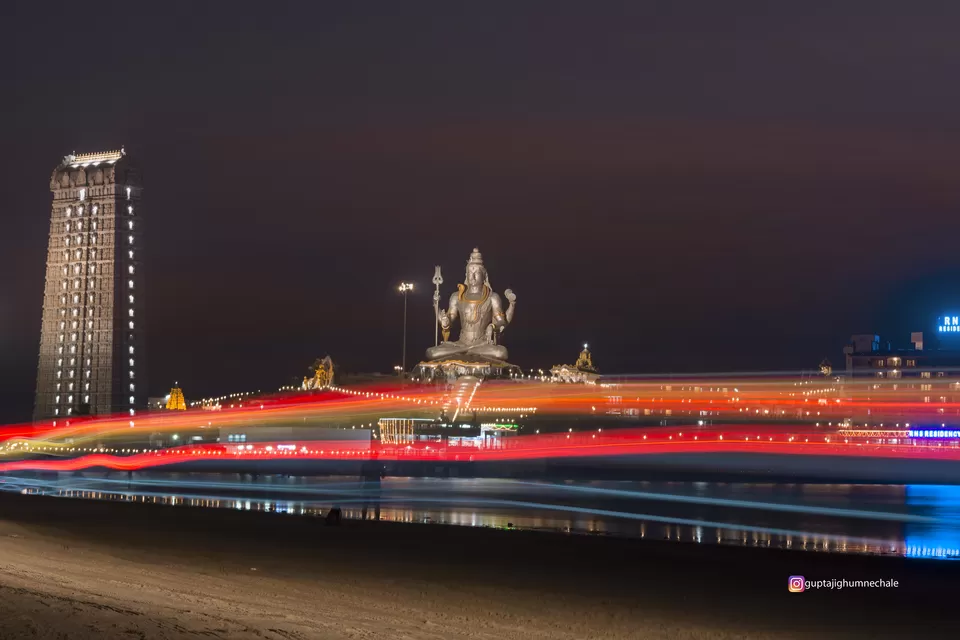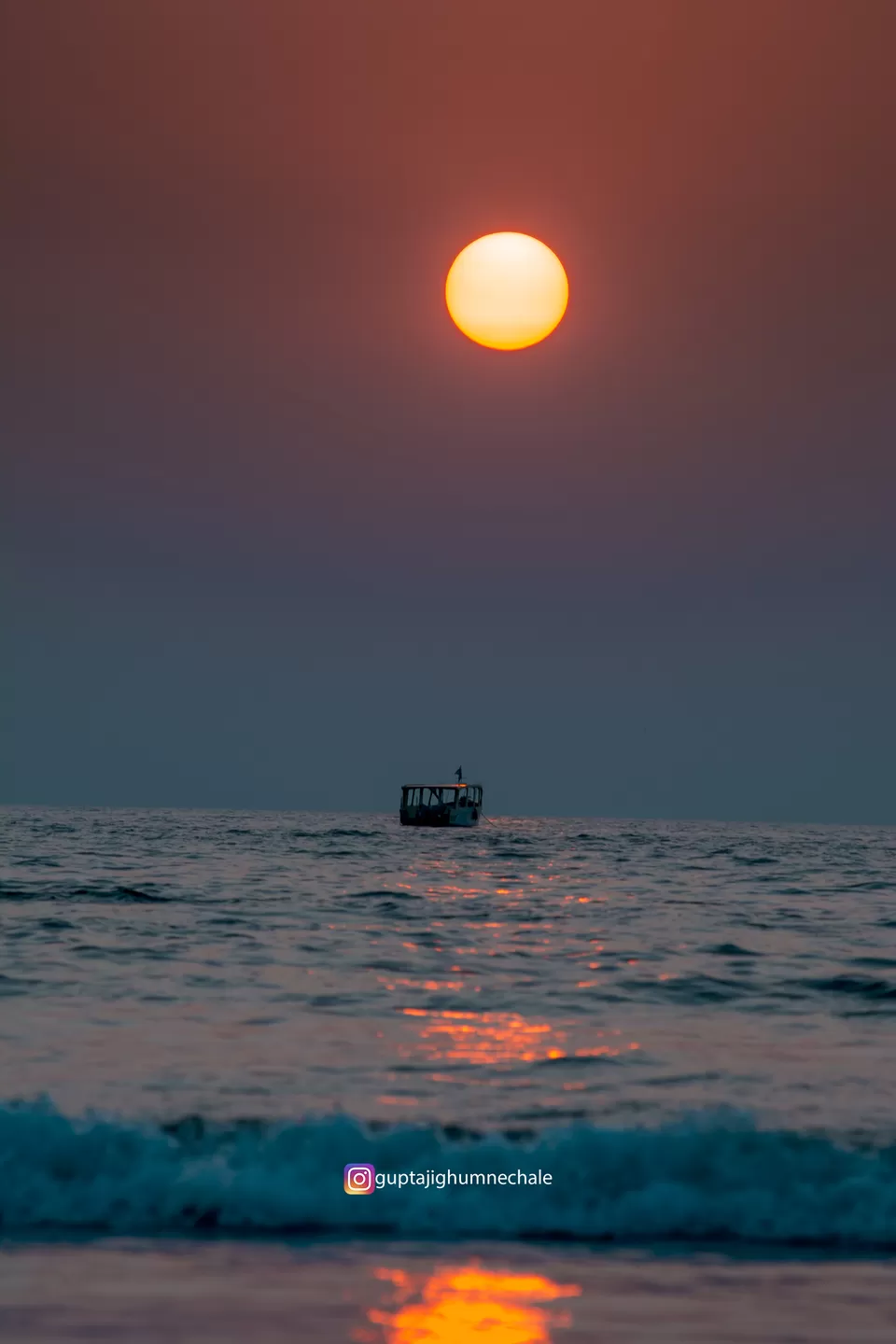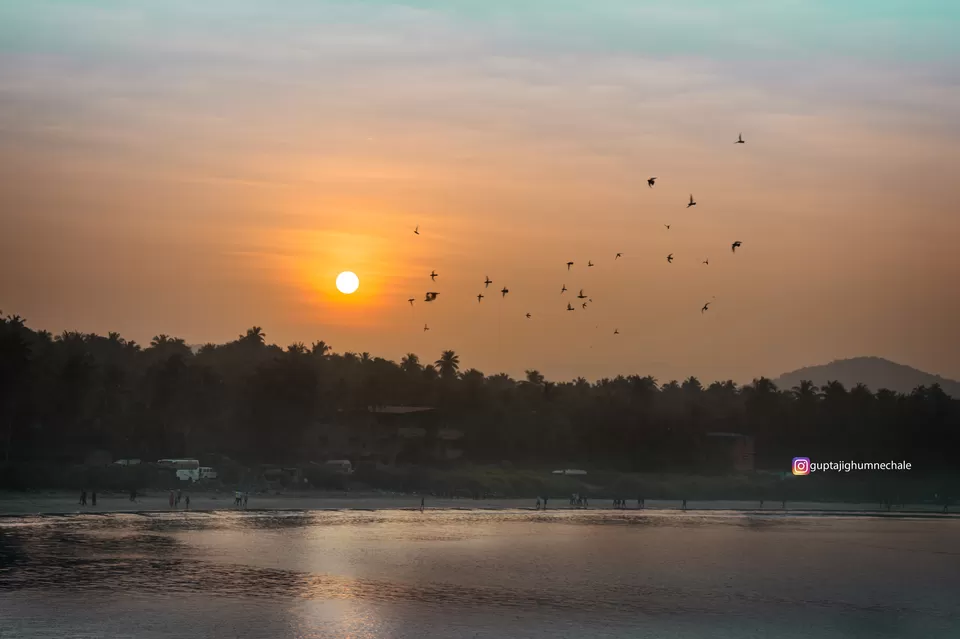 Murdeshwar is small cozy town and there only two things to see :
The most famous attraction of this town is the huge Shiva's statute and the biggest Gomukha at the entrance of the temple. This Gomukha is the biggest in the world and has a lift which takes you to the top floor and provide some amazing aerial views. Temple is well maintained and clean. The other features inside the temple compound is a man made cave which depicts the story of demon king "Ravana".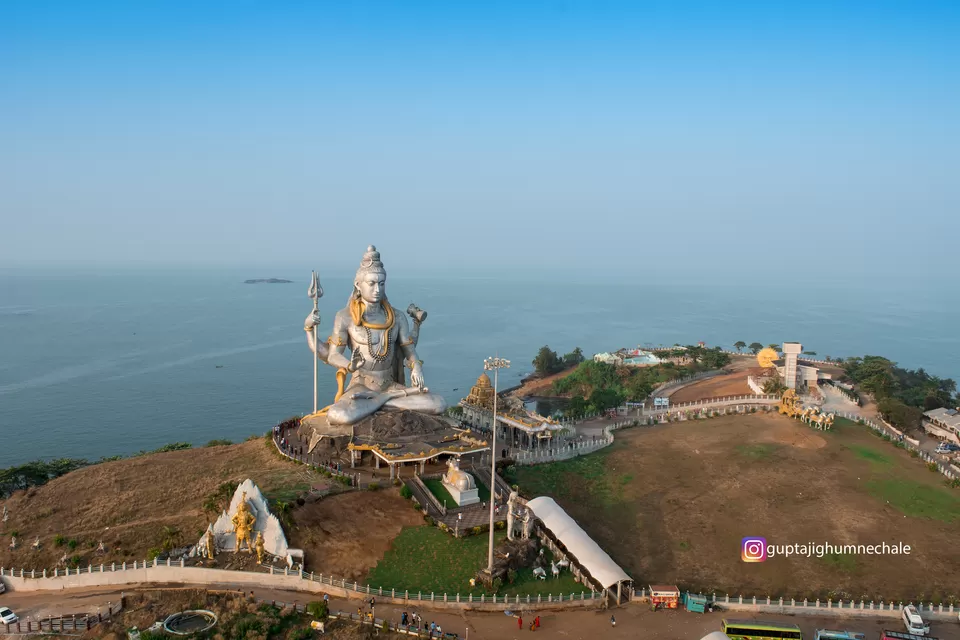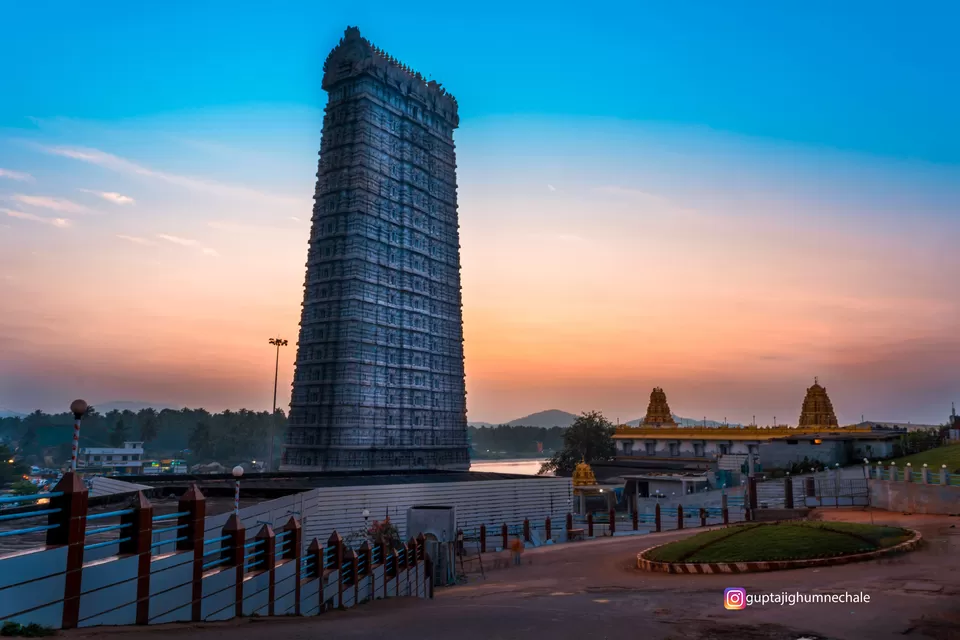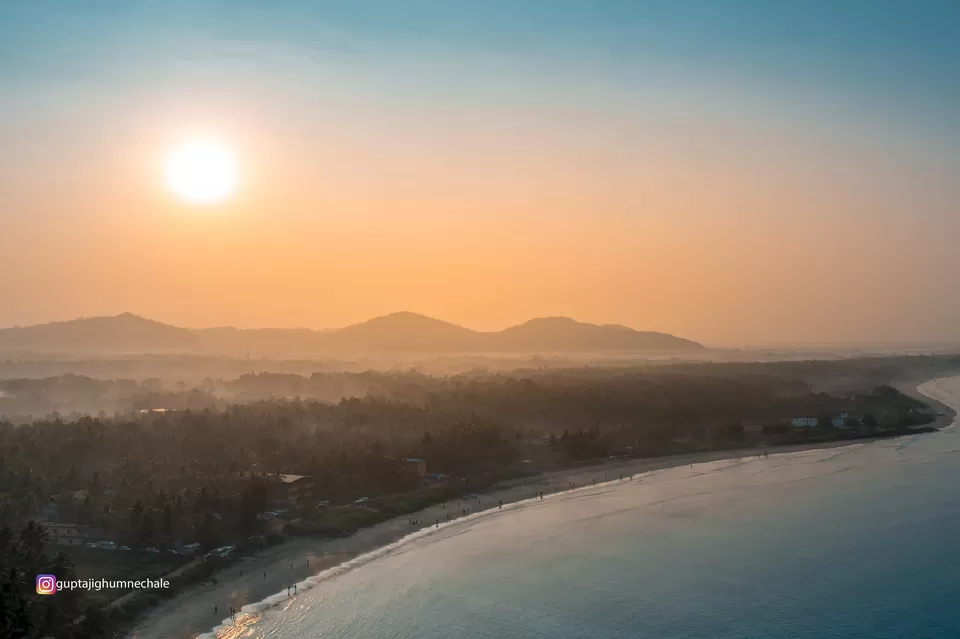 We spent two days in this small town and started our new year with blessings from Lord Shiva :) For return journey we took a direct bus from Murdeshwar to Bangalore.
After reaching Murudeshwar , we checked-in into our hotel. It is apparently a 4 star hotel. The only good thing about this hotel is that it provides a good view of the temple and beach. You can get a room with balcony facing the sea. From the hotel, temple and beach is just a min walk. Though the hotel location was a plus, it had quite a few issues such as : room service is really really really bad. Food was just ok, not upto the standard of a 4 star hotel. Only saving grace was a clean and nice pool.