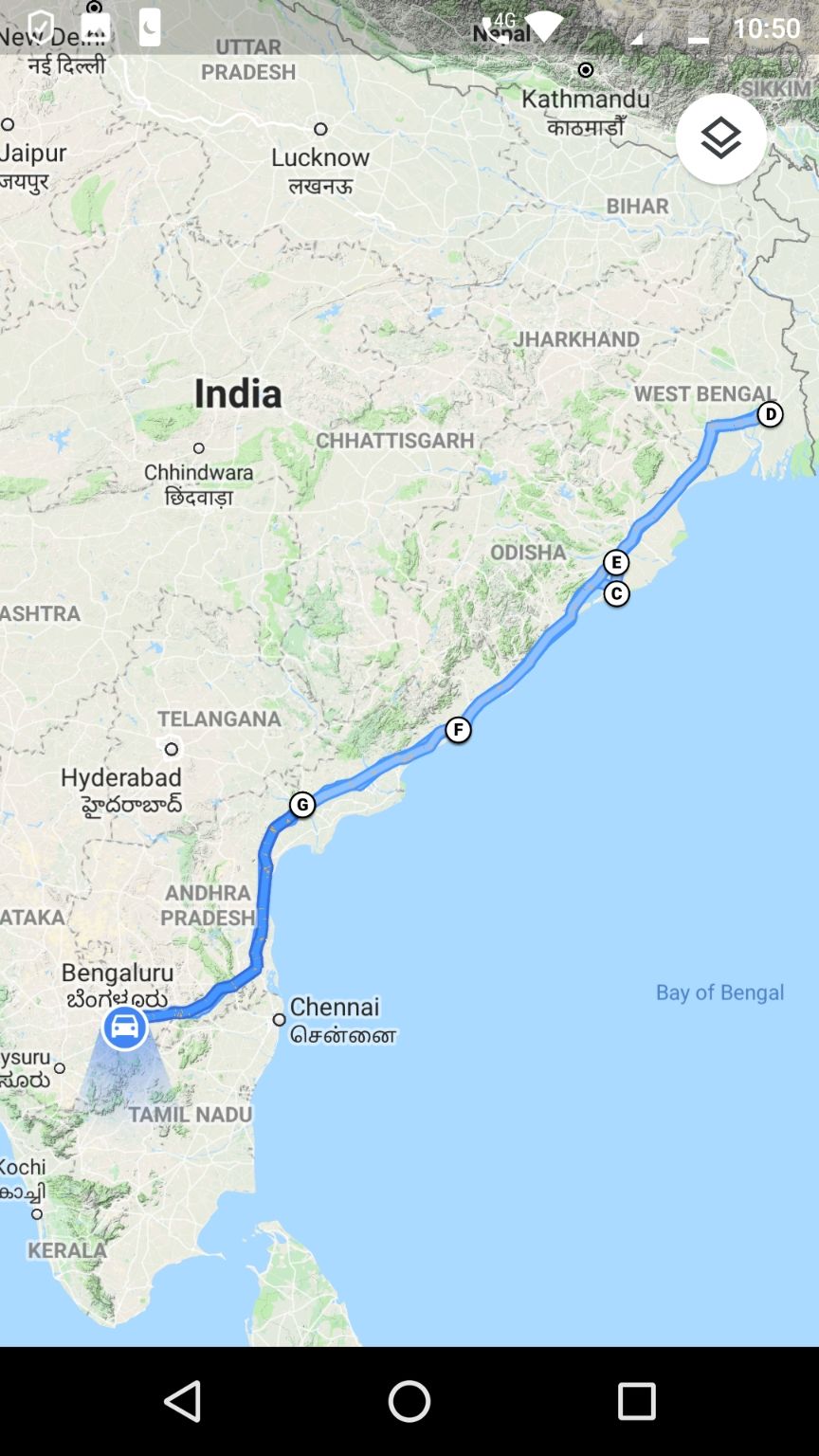 Day 0 activities - managed to complete the office work at D-1 so to prepare well for this long trip. Duster just had its 70k service done so was no need for major but was not feeling the cabin air very well so thought of opting to have the interior cleaning done by 3M. Purchased the rollover matteress to put it at the back of the car (honestly just to have the feel of a roadtrip-cheesy i know😜), wish i could have got a chance to get the feel of it...wish it could have been that tiring, to just go on and on and on...
Day 1 was decided to be the halt at Vijaywada. The question was whether to start with a night drive or with a rather energy succulent day trip.
Since couldn't get a full rest a day before (due to the excitement and a small party the previous night (😜), started with a fresh morning; left bangalore from the whitefield KR puram Kolar side (last time i used this highway when visited Kotilingeshwara).
Many trips in past always had the Yeswantpur exit for NH4 or Hosur road exit for NH7 but this time it was more of a lesser known highway to pick.
Since it was a early morning start it wasn't late when we started feeling hungry for a good breakfast (whenever i remember a morning breakfast during a trip/while driving i miss kadumane's on mysore road a lot, A2B, kamath is also good but the 2 instances we had breakfast at Kadumane were very pleasant experience, believe it is no more there).
Anyways had a okay-ish breakfast at one place, on highway now, out of City, time to speed up. It was going to be 650km on day 1 till Vijaywada.
Guess around past 100km it was going to be Karnataka Andhra border. Not sure how true is that but whenever i have crossed any 2 states the road quality drops between the bordering towns till you at least cross the first bordering town of next state.
The highway was good till Karnataka border ends and then the highway broadening work was underway as soon as you enter AP. The first big town that we were going to be in post entering AP was The Temple City Tirupati via Chittor. No stoppage was planned here and took the blessings of the Lord Vishnu from highway itself from where the main mountain is visible for a good stretch.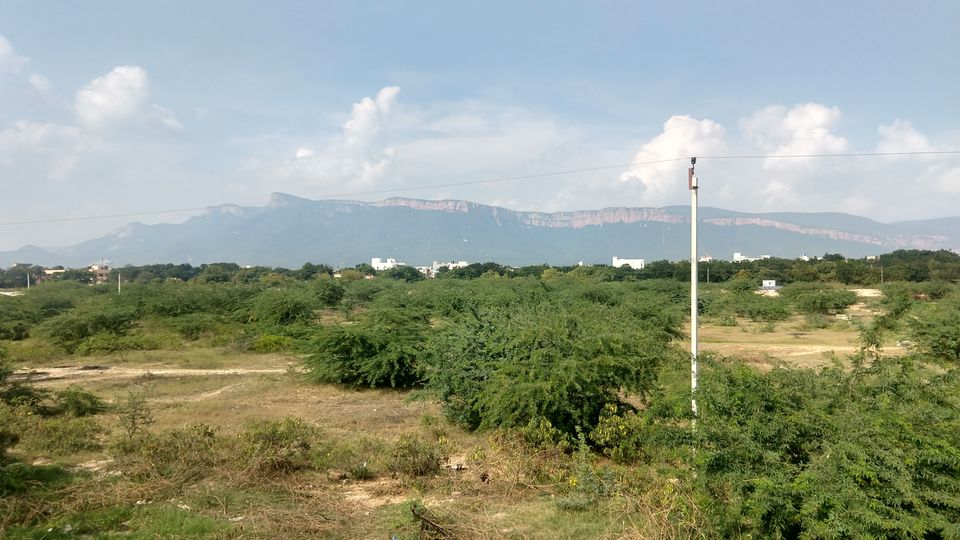 Road from the first town of AP on this route, Palamaner till Tirupati goes thru a village route 1 lane or 2 lane in total), not sure if that is to cut the time but it's more of a state highway. You frequently have to drop by the side of the road to give way to vehicle coming from opposite direction.
Thought of this and was ready based on Linda's (gmaps lady voice😀) suggestion that 12 hr journey is divided into 2 parts in time manner 6hr-6hr. Difference is in first 6 hr you cover 300km till naidupeta which is the joining point of Chennai-Kolkata NH16 (previously NH5). Chennai was 100km from that point so yes didn't miss much of this highway to cover. In other 6hr you cover min 400km. So obviously can't assume roads to be butterly smooth till naidupeta. Was looking for a good "kutty" shop (roadside tea shop) to have a decent tea, missed it completely for many hours due to unavailability.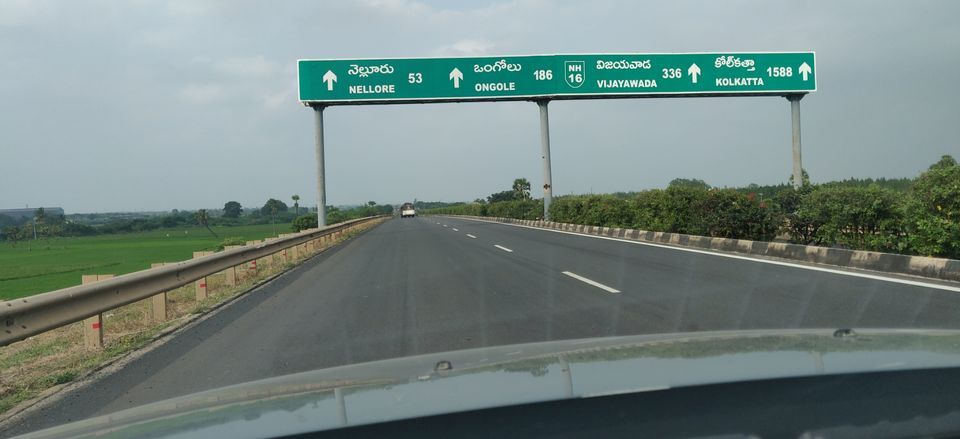 Anyways time 3pm, Day 1. Managed to be on time and after a long slow turnout on distance travelled, it gives another life when you touch a proper highway part of Indian Golden Quadrilateral, 4 laning till Nellore and post which till Vijaywada amazing 6 lane bypassing Nellore, Ongole and Guntur like NH4 does with splits on sideways to enter the respective cities.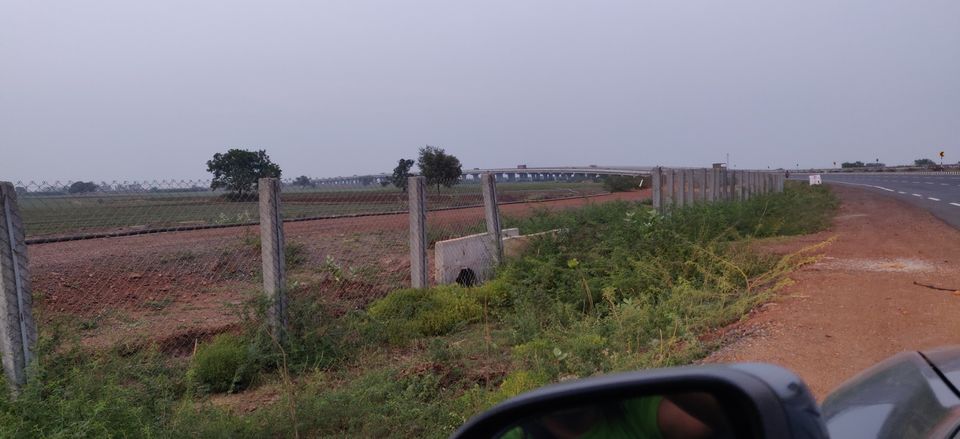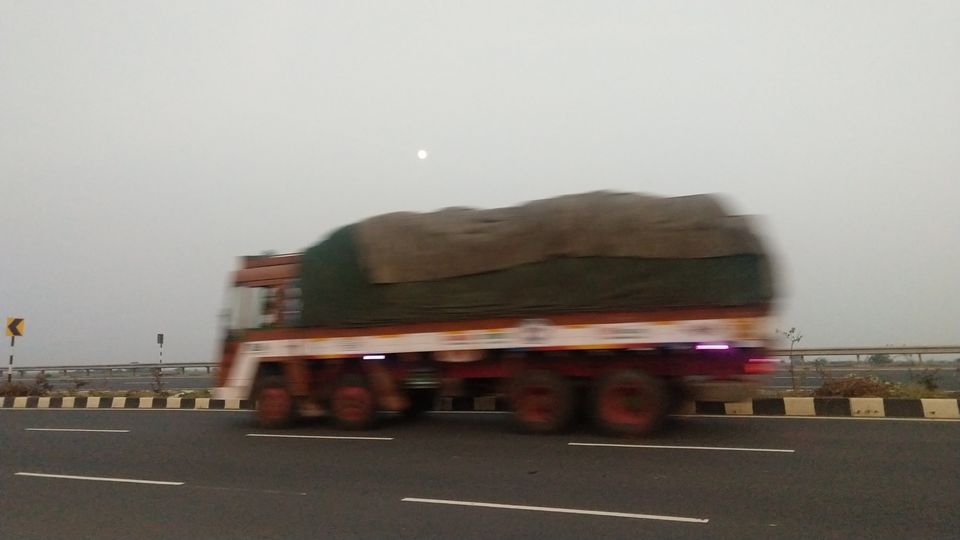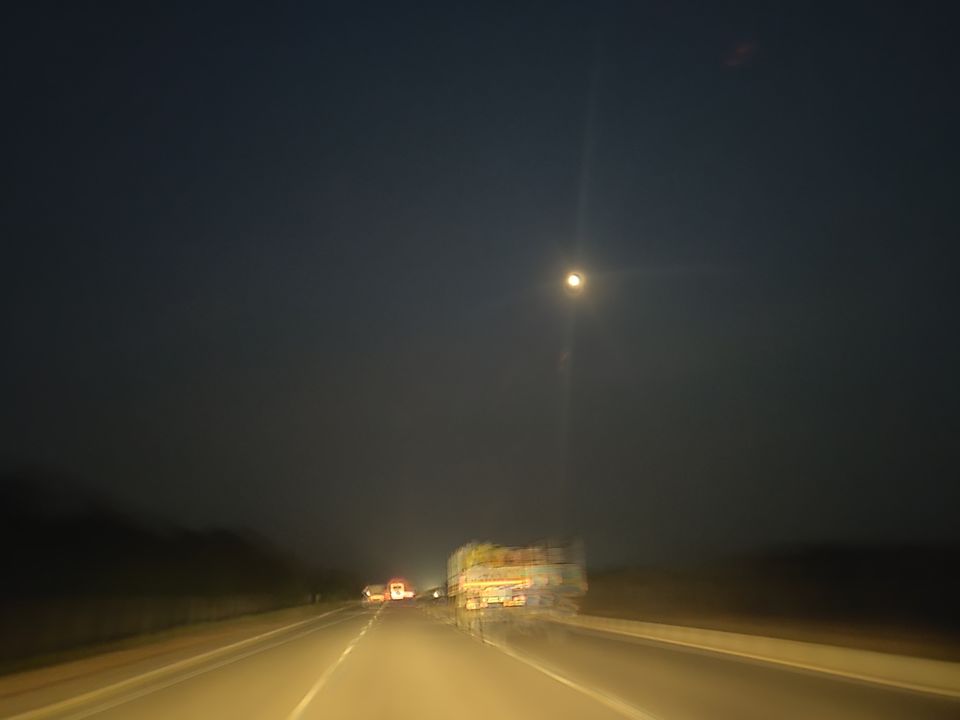 Entered Vijaywada, looked very clean and with a board "Welcome to city of Victory Vijaywada" welcomed us by 8pm. Relaxed upon reaching the hotel and didn't get time to explore much as had to start for Visakhapatnam the next morning.
Boring breakfast continued and started our next 350km, 7 hr journey around 10am. Best part of this lag was crossing Rajamundry town.
To save time Linda suggested to take a detour for sometime off the highway and take it through a village route. Coming from Krishna river in Vijaywada to now coming across Godavari river. Going to be 3 major river watch trip also. Sad to see them not to their full flow😏
Before reaching the rajamundry town the river flows to the right seems like a big canal and was worth watching.
The train crossing to cross the small town near rajamundry took a longer time and by doing a roller coaster drive up and above the bridges set on the road with now the same river on the left.
Then comes the best part, i mean Godavari width is huge buoy!!!😲 though not much water at present but looking at the sheer width assume the water level in monsoon or once upon a time. 3 train and road bridge to cross the full river. Had a video but not an image😏
Crossing this river and for the first time in last 17 hour journey finding a very nice tea at "Dolphins dhaba" near gokulapadu guess some 2 hr before Vizag had the mood fully elated. 2 cup tea accompanied by onion bhajji made us hit the road with new vigor.
Entered vizag around 7 in the evening but to reach the hotel it took an hr or half due to a single highway cutting different sections of the city having signals at every junction.
Vizag, the port city had the same air fragrance I had when I was crossing Diu an year back. May be its the chemical fragrance from the containers or i dont know but since it is different i liked and second it reminded of a short duration experience in past which sometimes becomes a photographic memory in our subconscious mind.
A day was dedicated in the plan to spend a day in Vizag exploring the city and places in it.
Started with kailasagiri the temple at the hill top, didn't take the rope way as they had only one rope way and a big crowd being sunday. Though was a beautiful sight to had. It is with the entire city, imagine having a town (or may be a bigger one like vizag) covered one side by the greenish mountains and the other side by the coastline. Just by drawing a picture in mind provides a ecstatic feeling (isn't it?) and it did exactly the same.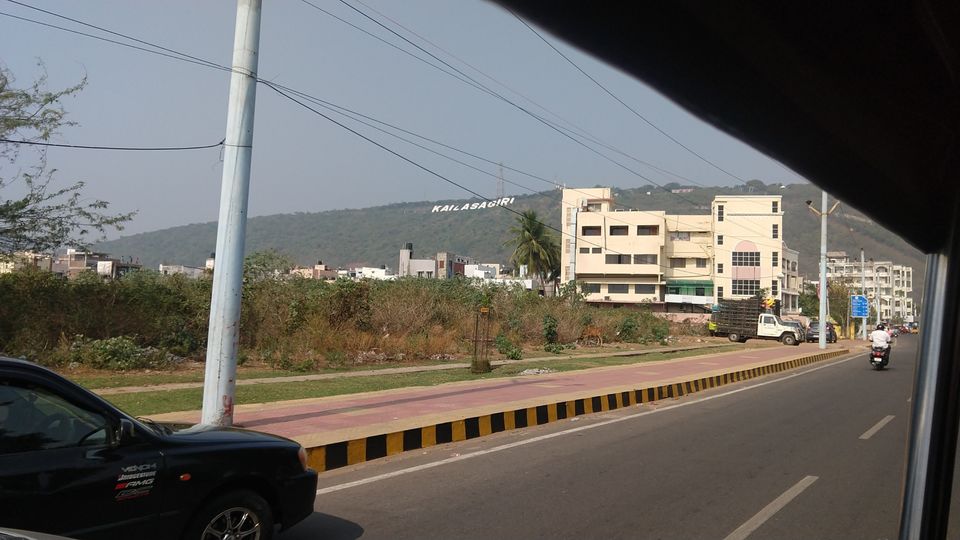 Next stop was to chill and relax at the famous Rushikonda beach, bit far/maybe outside the main city. Spent an hour relaxing, hearing the wave sounds and the endless horizon only this time of Bay of Bengal.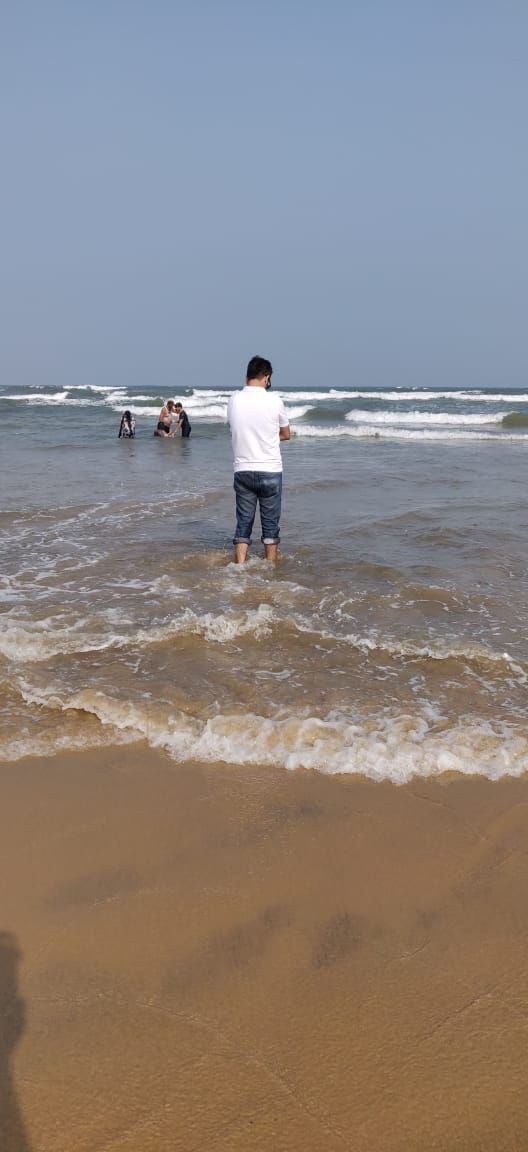 From Rushikonda, time was to complete the day visiting another famous site that is submarine museum. First took the tour of the aircraft museum in front of this submarine one and then went inside the real submarine being set up as museum now. Didn't waste my time thinking how do they do it🤔, they are the Defence.
This museum is near Ramakrishna beach so ended the day there and set to continue our journey the next day to Puri, Odisha.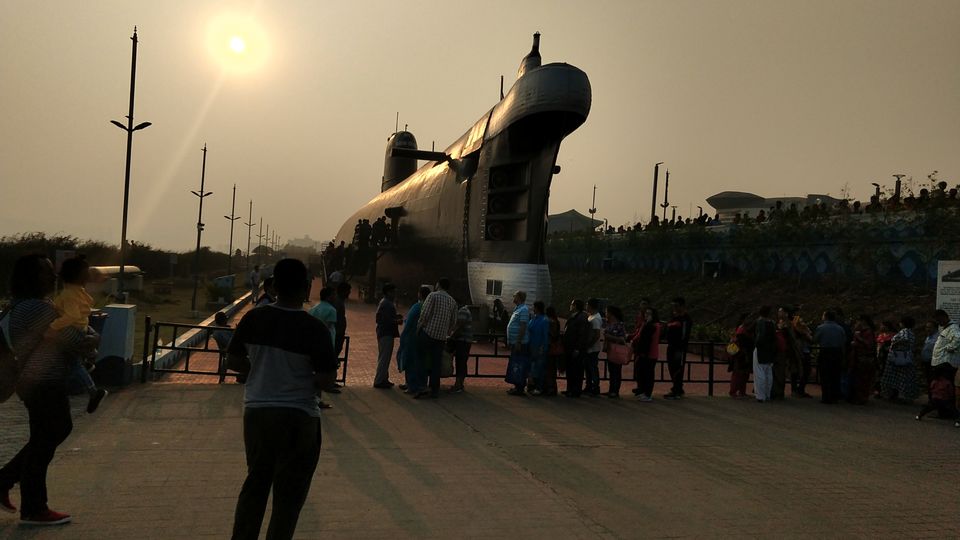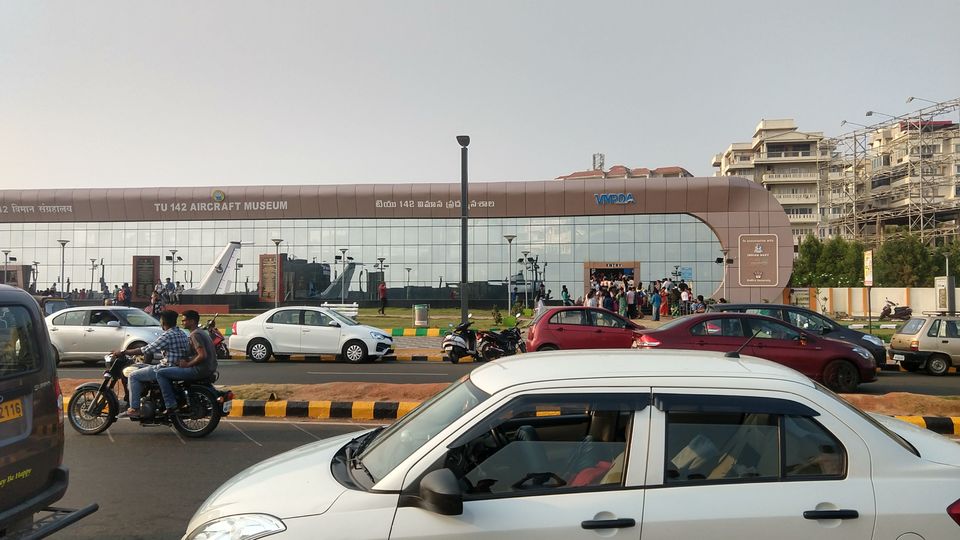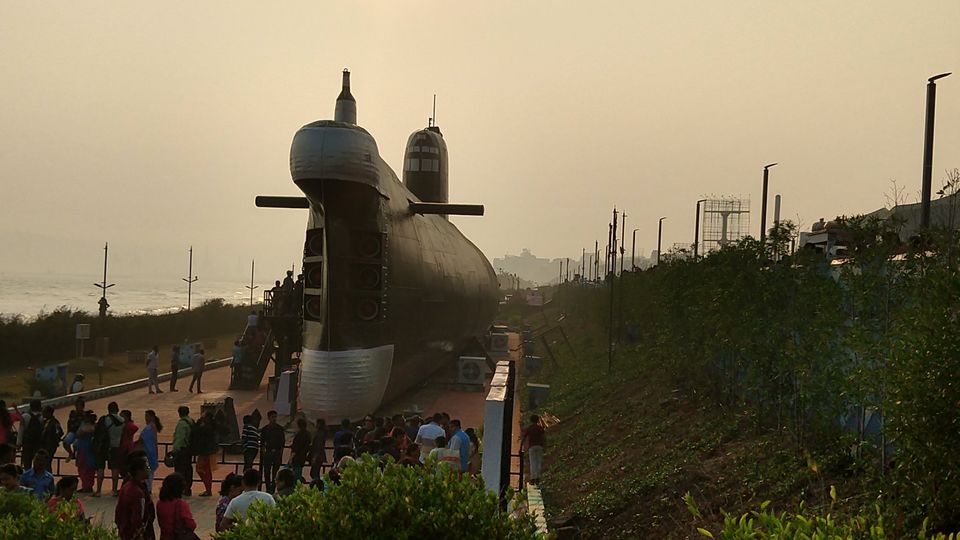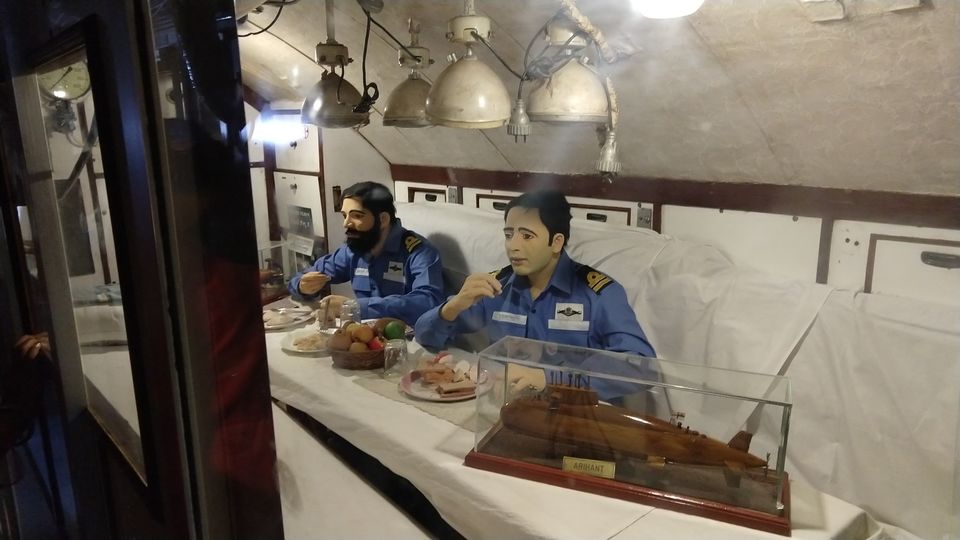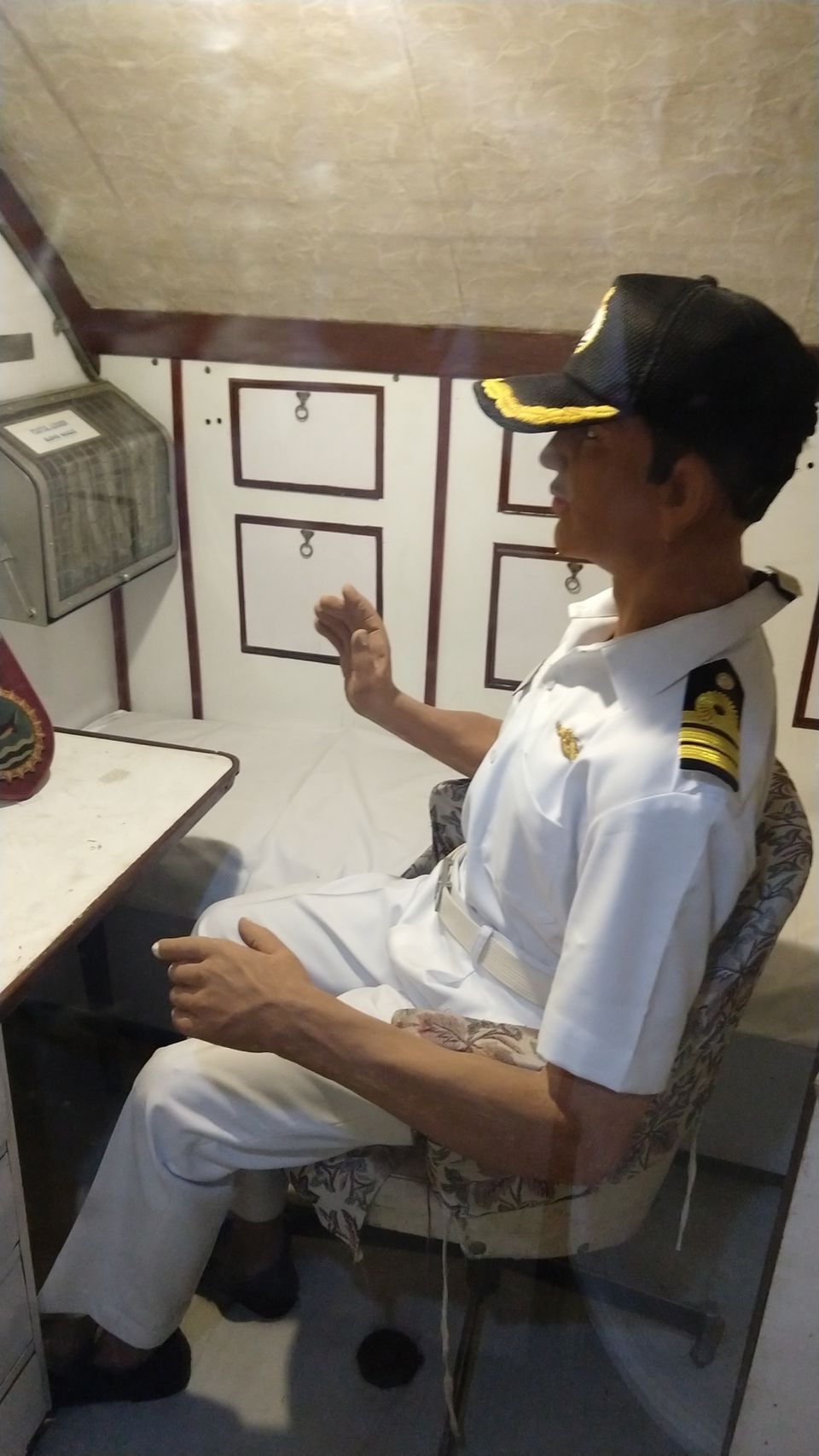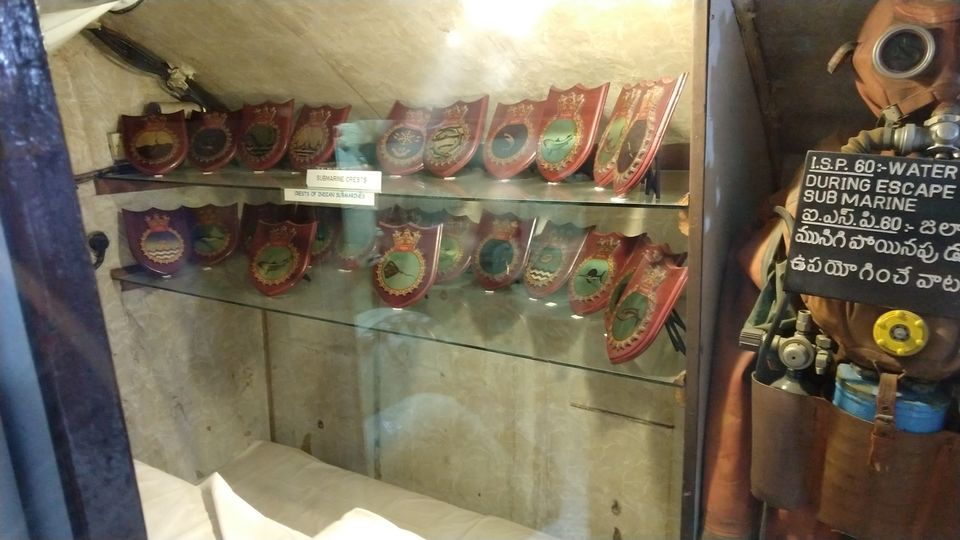 Had the 2nd day of sumptuous delightful breakfast at Hotel Vivana in vizag and kick off for Puri in the morning.
To cover it was 450km, 9 hr journey.
The main excitement comes in the mid way of one's trip, you are pretty much inside it, outside the comfort regular views, visiting places you only heard before like Brahmapur (or some say behrampur) the first major town post entering Odisha which i heard of as cyclone prone area on the east coast.
What to visit in Odisha, done a basic research and come to know Chilika will be on the way before reaching Puri.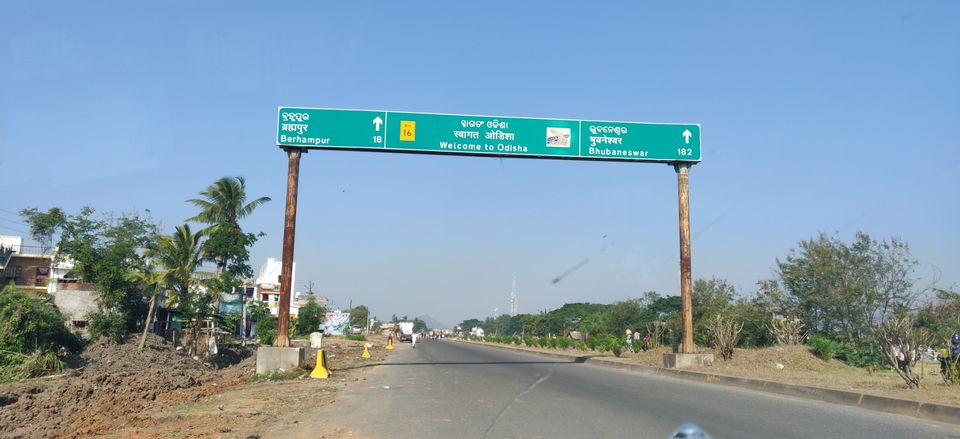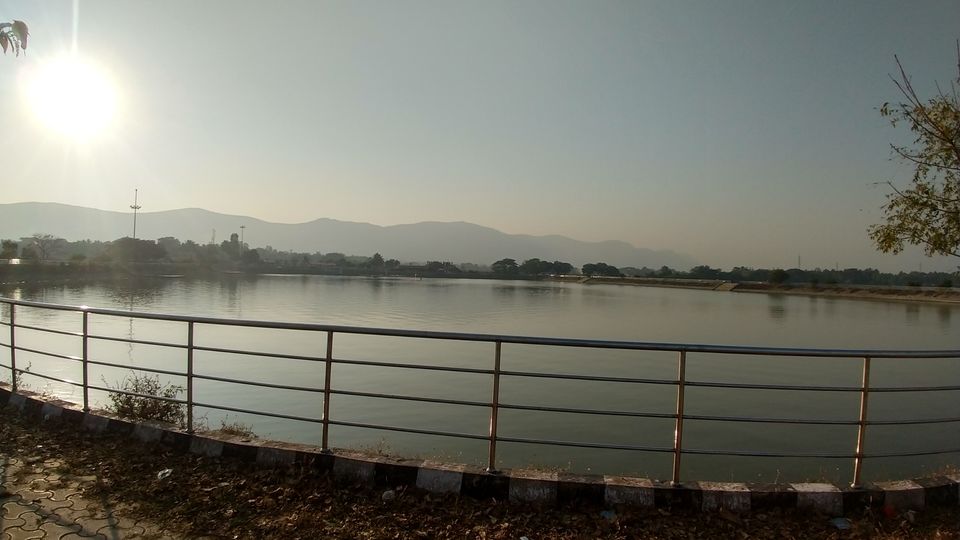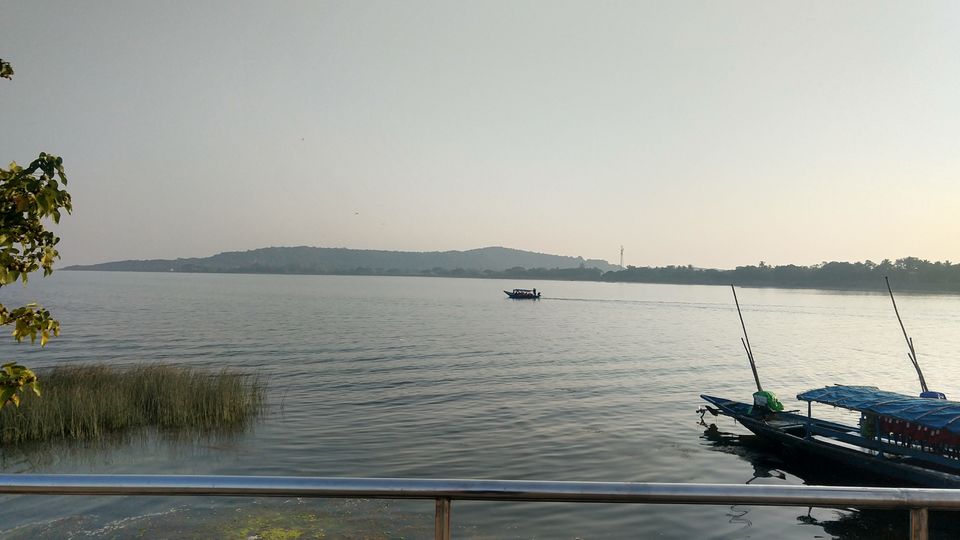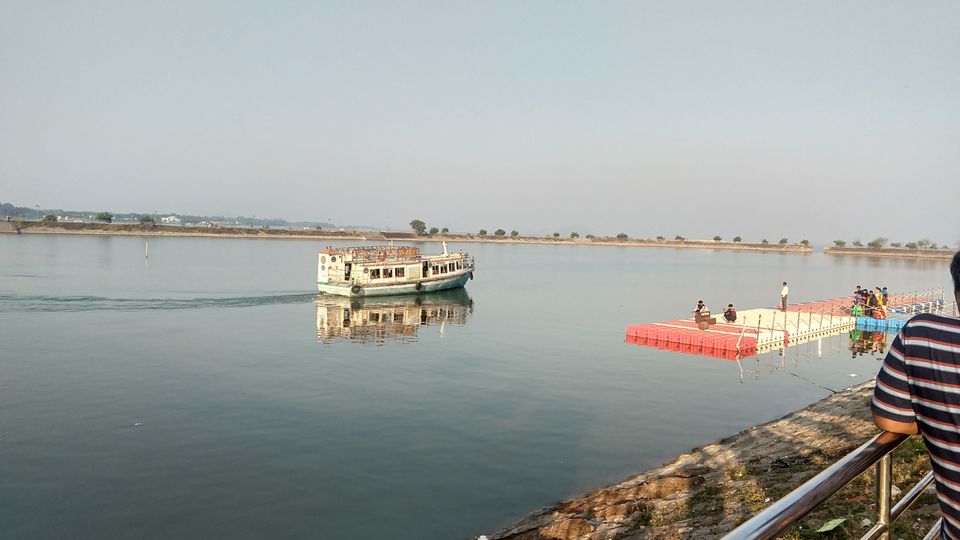 Left Andhra border and entered Odisha border around 2. Around 4ish reached the Chillika lake, largest Coastal lagoon of India. And literally it is huge, by far the largest lake i have ever seen (even on map). Came to know our Navy has a sailor training establishment at INS Chillika. This is also a worth visiting place when coming to Odisha. Linda had me once again when she estimated 2 hr last lag for just 50km to Puri. So the thing is when going towards Bhubneshwar from down South below, to reach Puri we had to take the road off the NH16 and this was going through small villages and hence the more time to reach another divine destination Puri.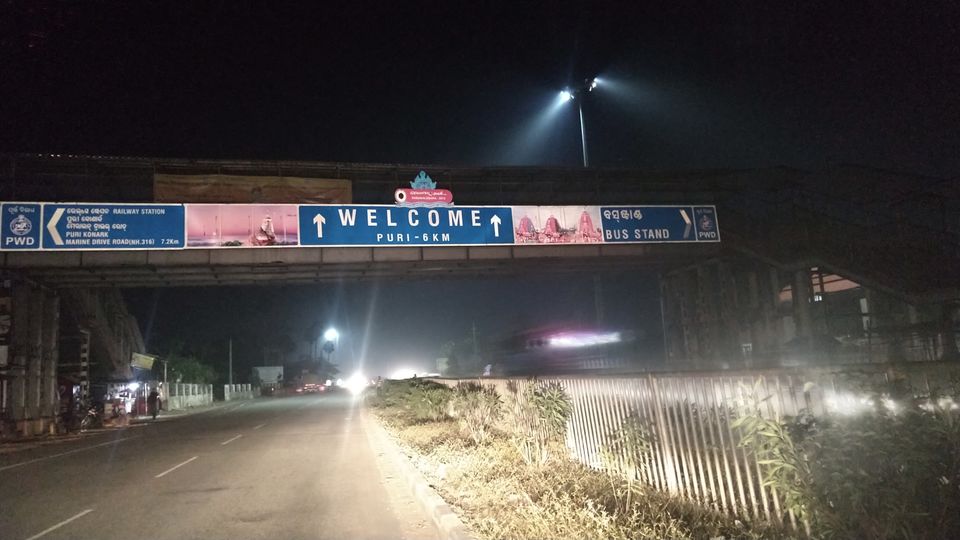 Started the day a bit tired due to a bit heavy driving in Odisha a day before but was looking to get a refreshment today being only 2 but major spots to cover. One being among the 4 dham (already visited rameshwaram so that leaves me with 2 more)
Had a calm visit to Jagannath temple and packed khaja, had chenna poda, rosagulla basically the trademarks of Odisha.
Post the darshan, the next was to visit Sun temple Konark. Was bit crowdy may be due to Christmas holiday?
The last one similar to this was Sanchi stupa's in Mp and both well maintained by Indian archeological dept.
Relax evening spent on Puri golden beach with a short camel safari on the beach and savoring on traditional Odisha sweets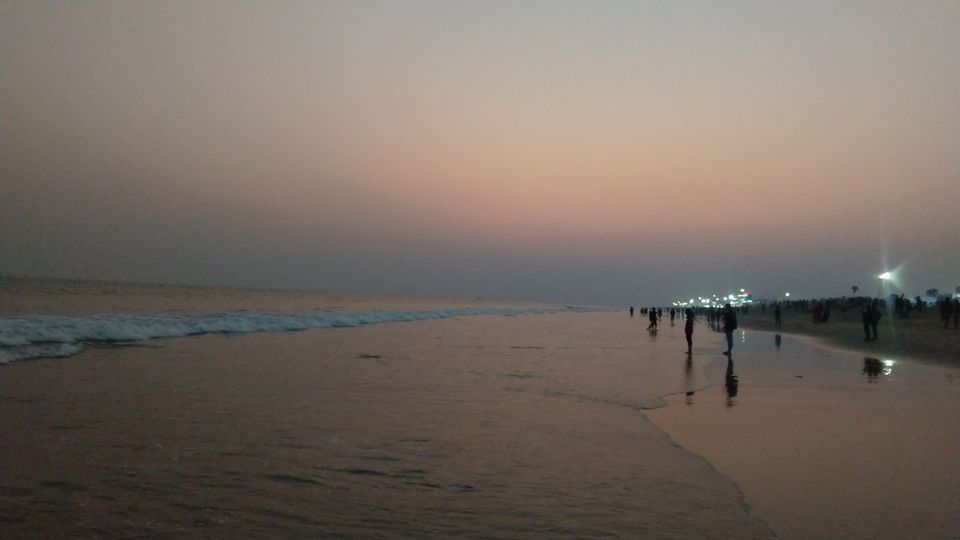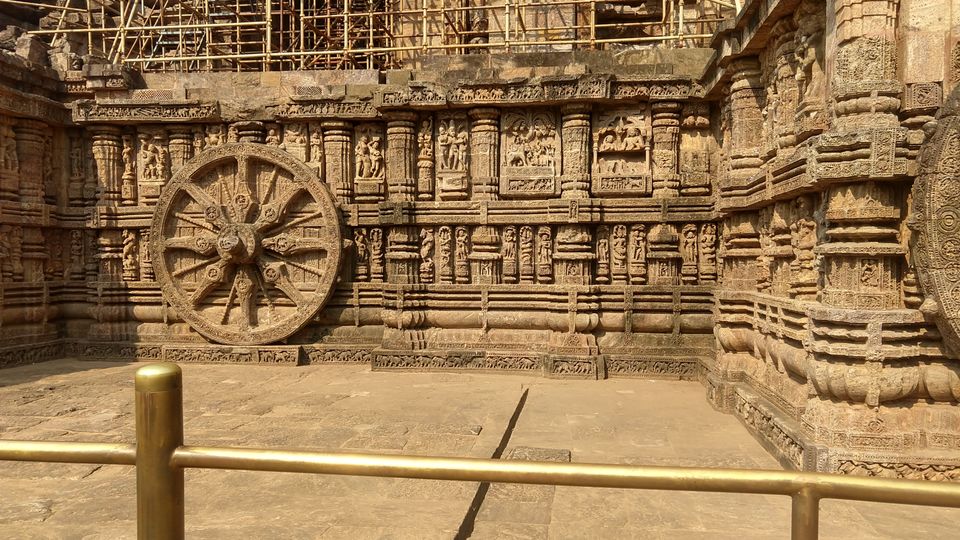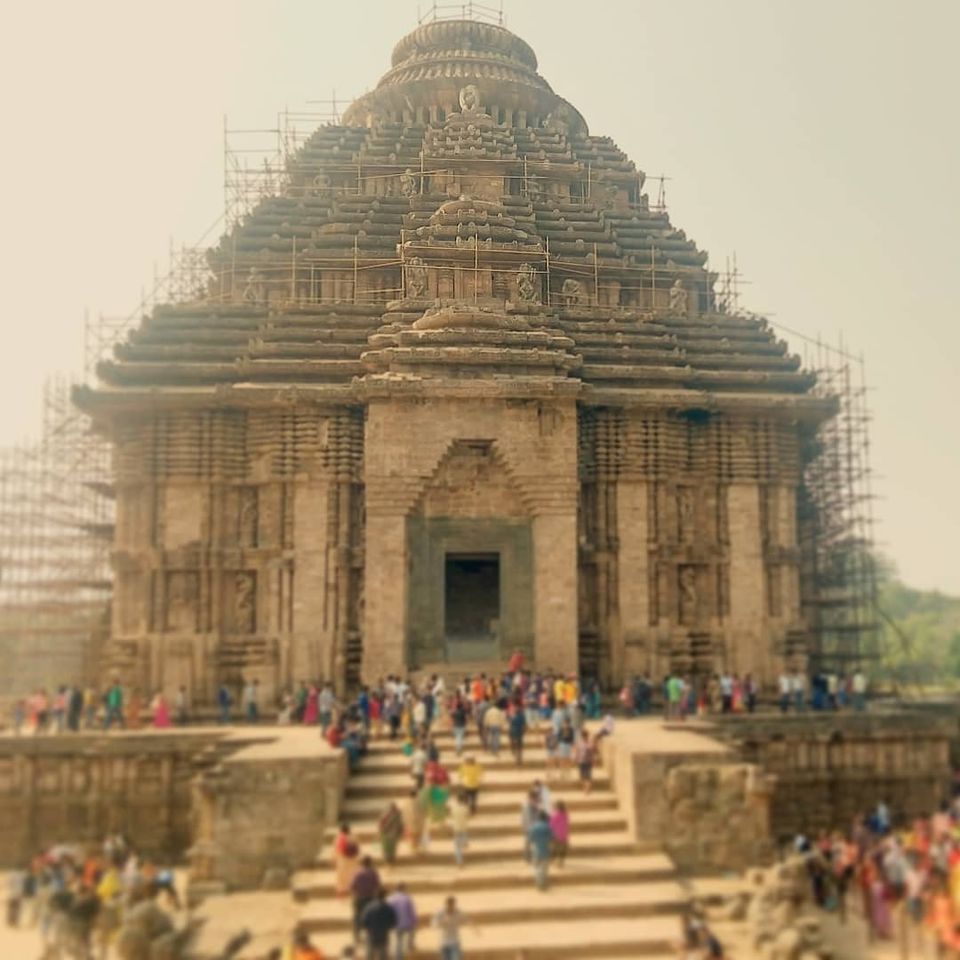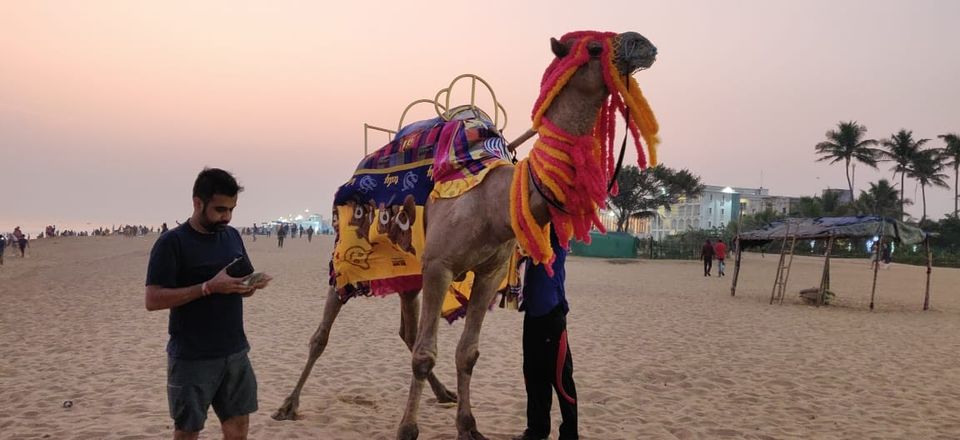 The last day of the final destination, puri to kolkata, 500km ~10 hr.
Left from Puri, an hr later crossed Mahanadi (the lifeline of Odisha) near cuttack and bhubneshwar.
Nothing much on the road, couldn't find much options on highway dhabhas like NH4, but had a really good lunch after Balasore just before entering West Bengal at GT restaurant at Jaleswar the last town of Odisha before WB border.
Entered WB around 5 or 6 in evening and Kolkata around 7. Difference in highway was the paddy fields stretched till far on both side of the highway, truck bay at the right side of driving and then the divider and then the truck rest lane of other side followed by the opposite lane.
It was a good feeling reaching kolkata based on the fact that one lag was getting over here of the journey, 1900km far from our place, 3rd state crossed and the cold winds sending the shivers down the spines.
Ended the day having must have katla fish and refreshments🍻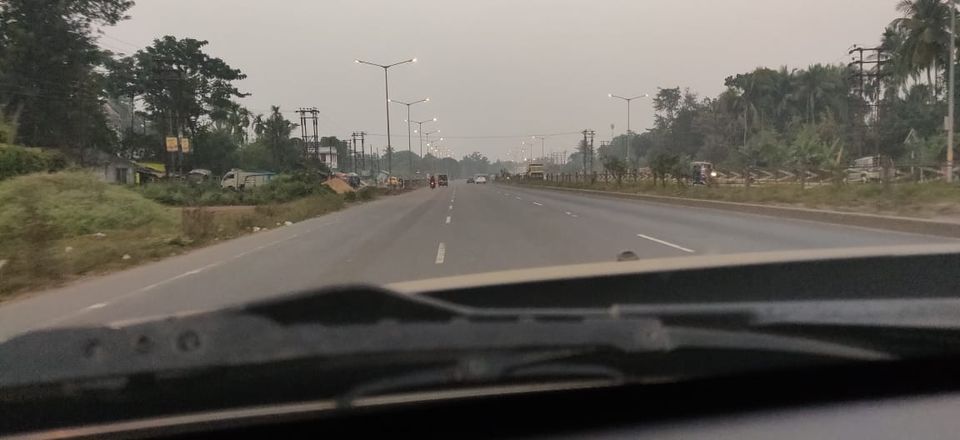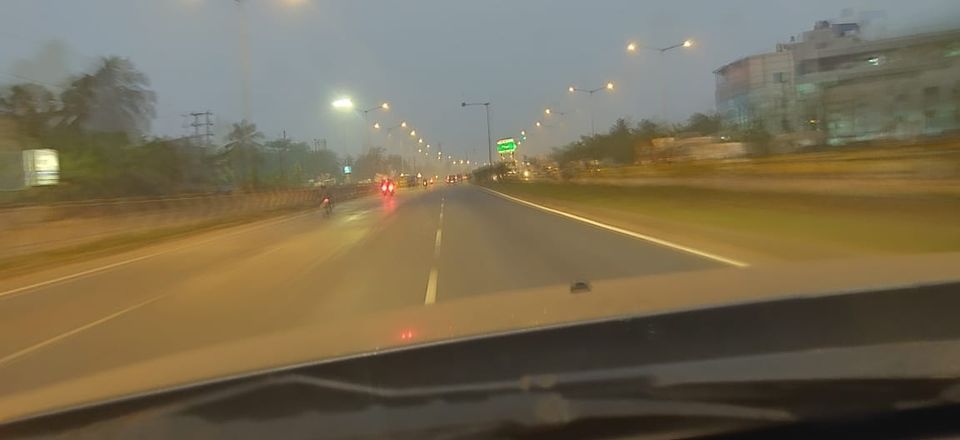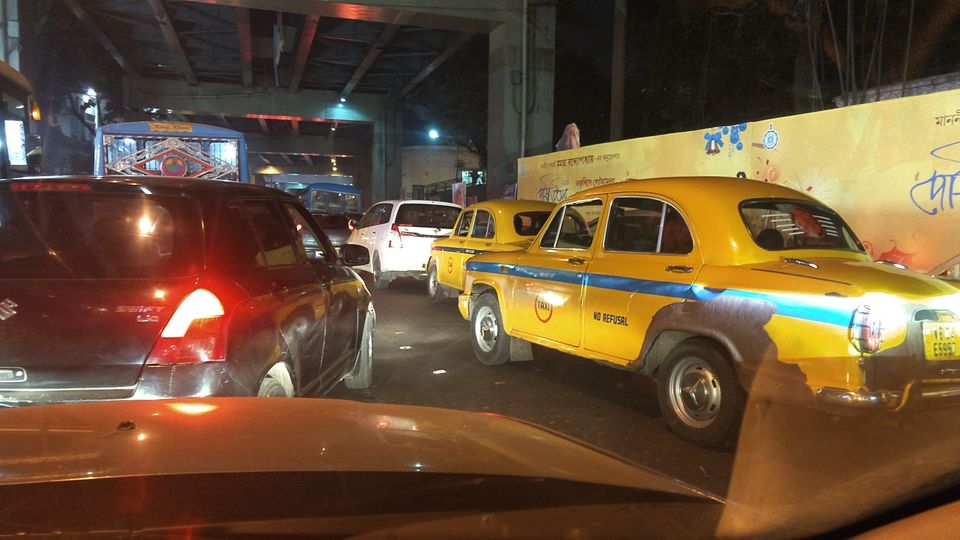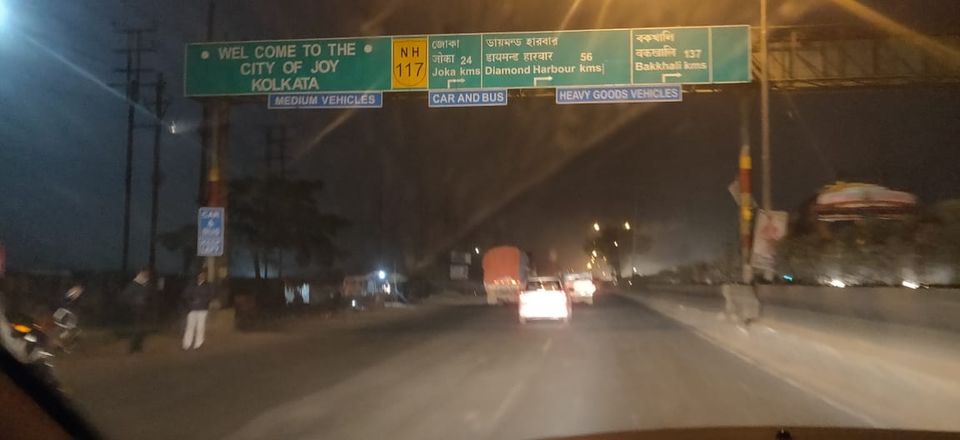 It was a long list to cover in a single day at Kolkata, took a target to start at 11am and complete as much as i can by 7pm.
This is how it went.
Victoria memorial, thru eden gardens millennium Park, ferry from babughat to howrah and back, tram from esplanade till bowbazaar, back to bhawanipore balawant singh dhabha (for doodh cola), kali ghat temple and the final one at Birla mandir.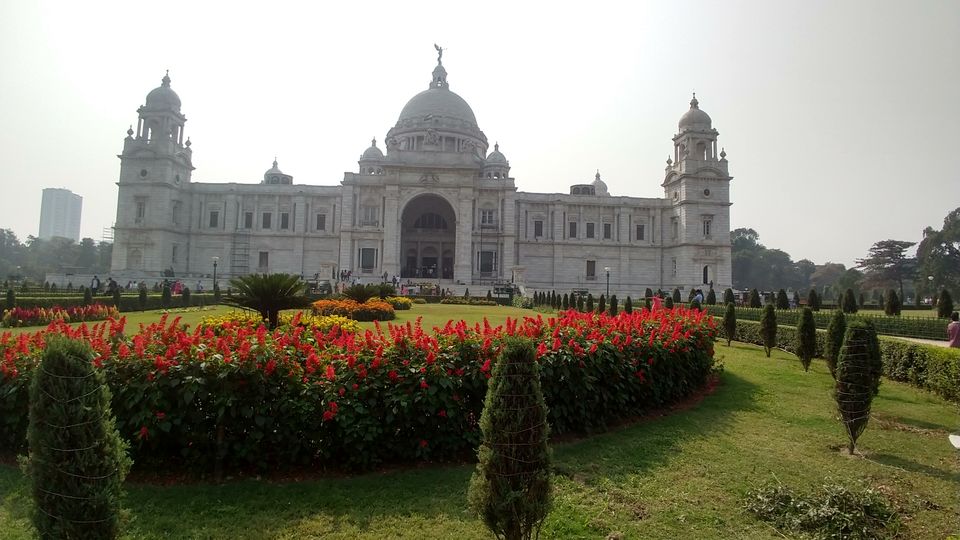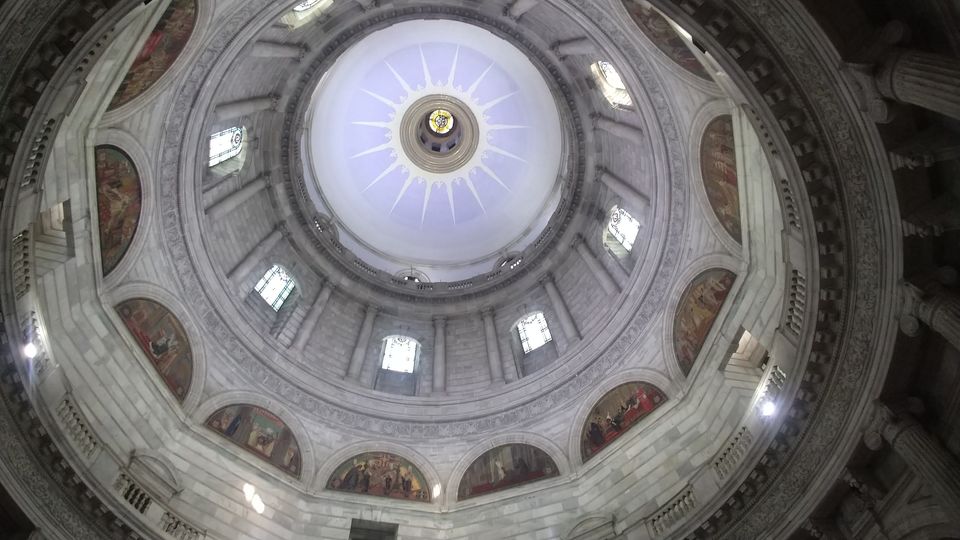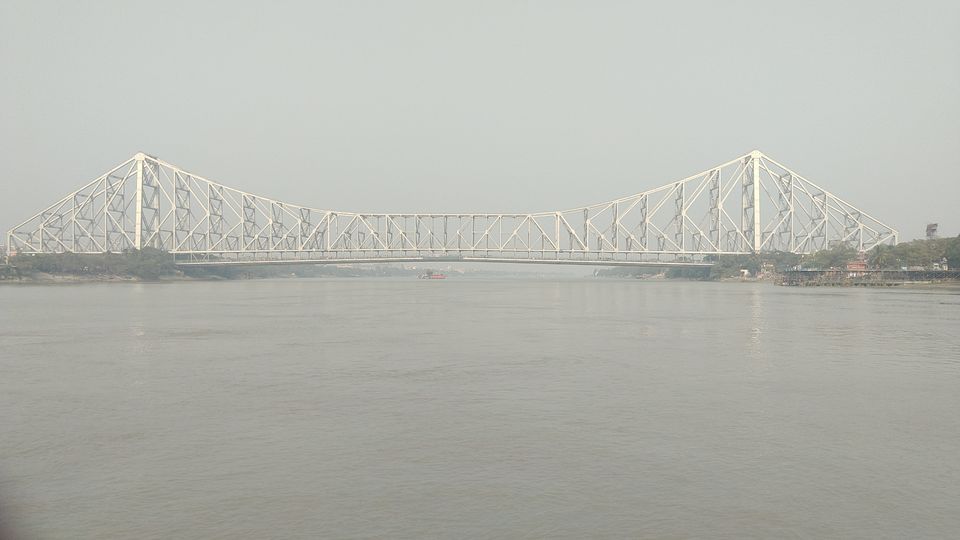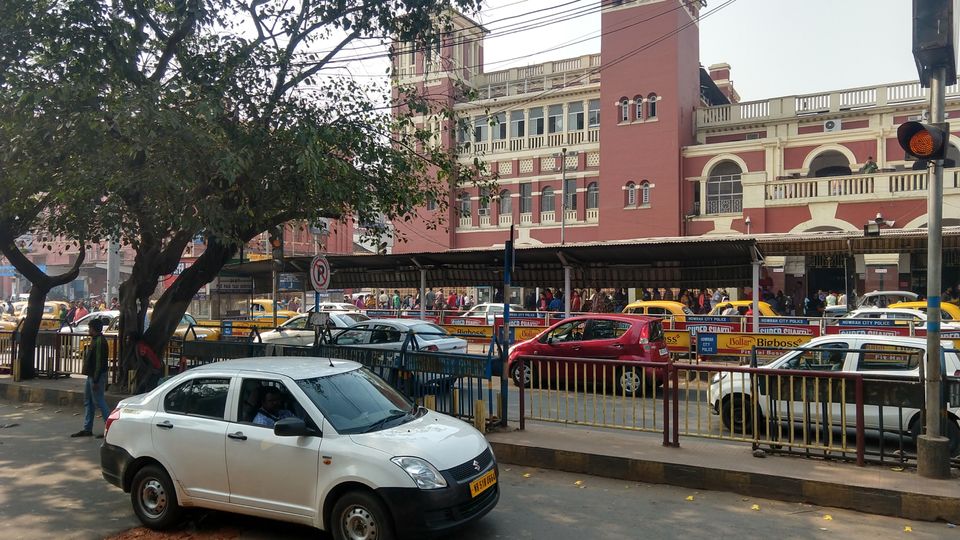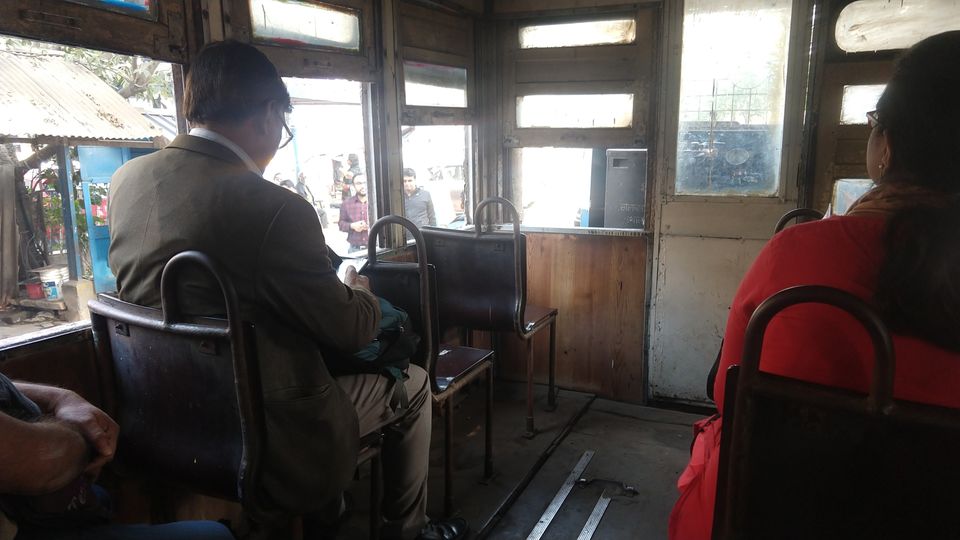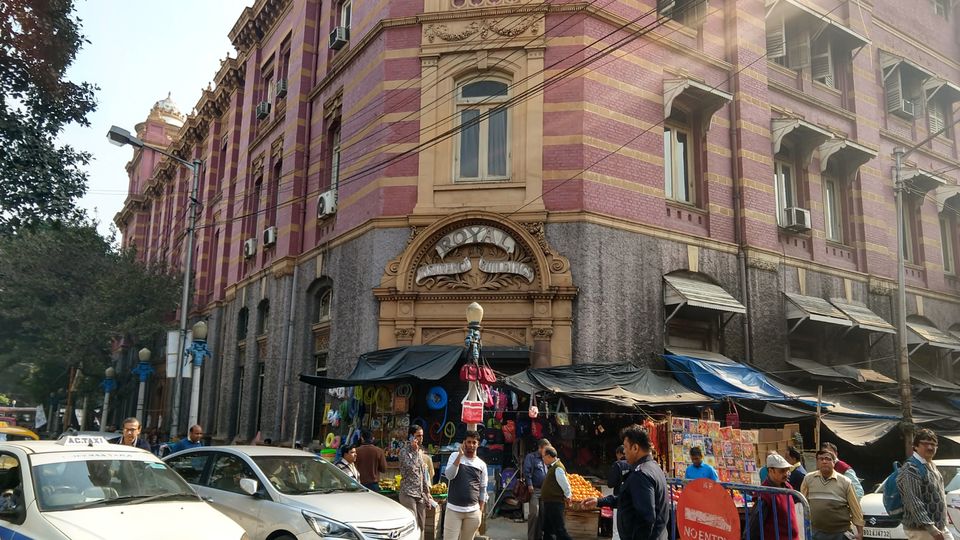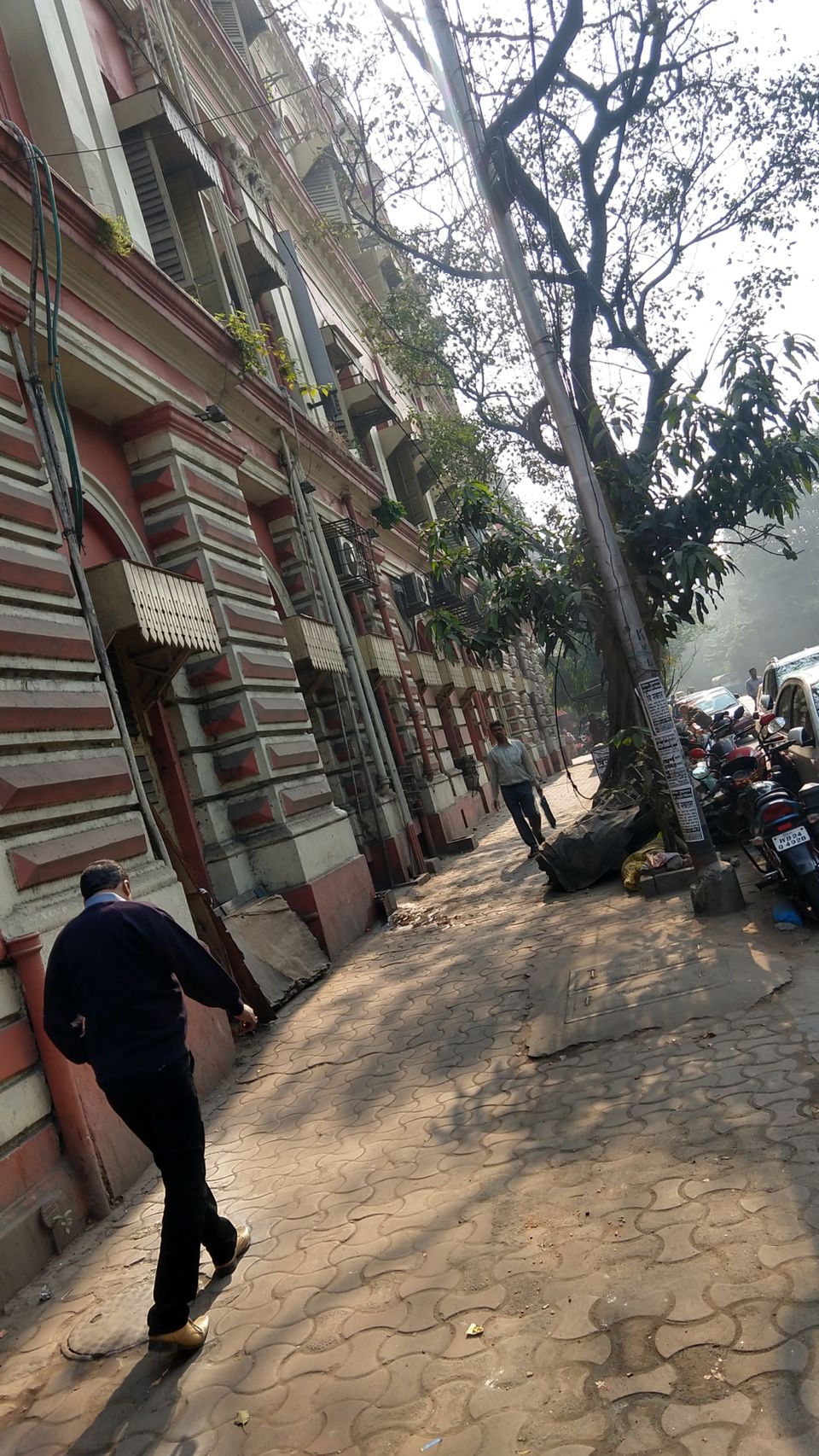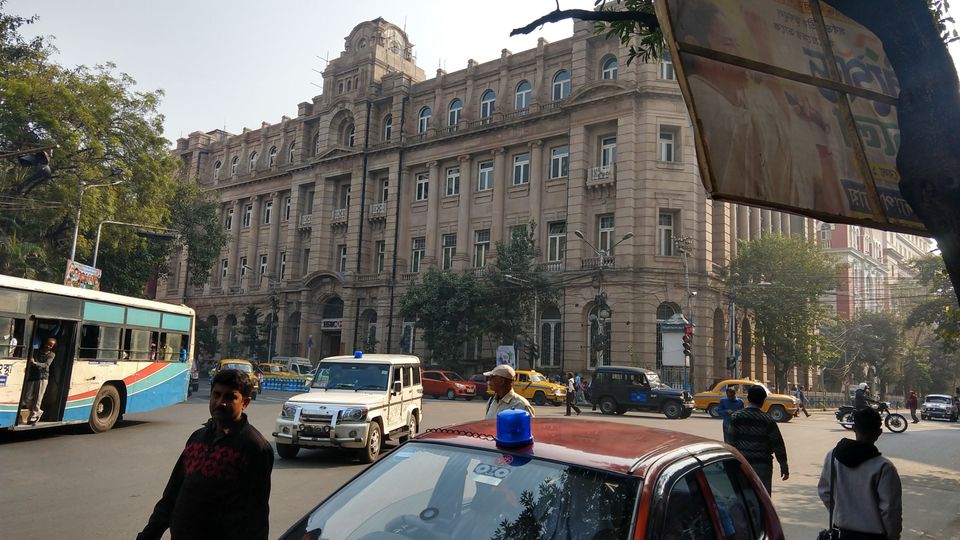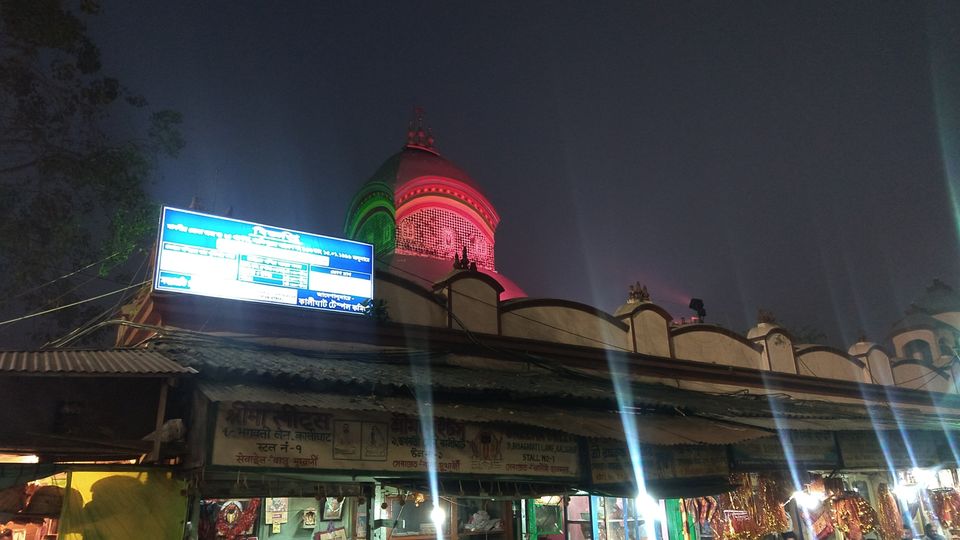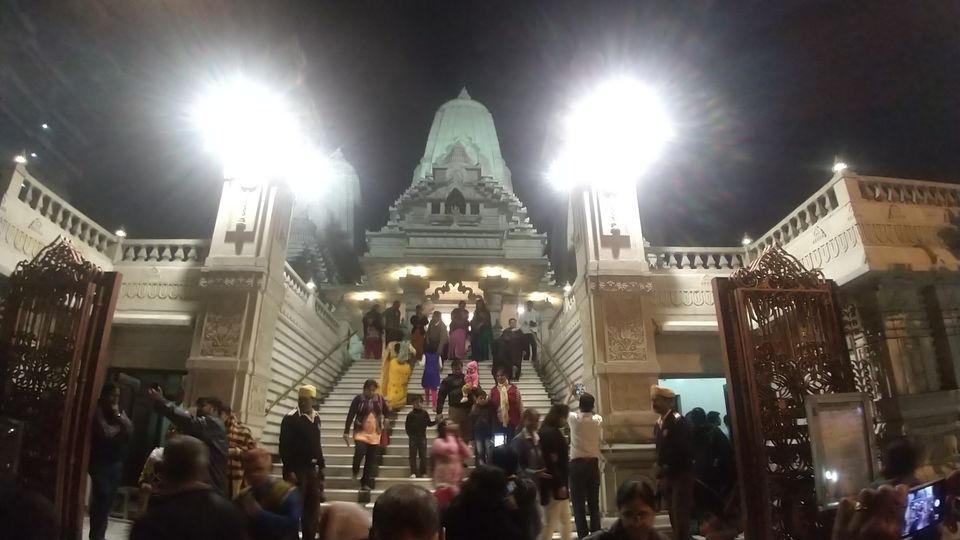 Time was to go back, initial plan a month before was to make a signature different route for return, to head towards Varanasi from kolkata and then take NH7 till bangalore but due to time constraints it was not possible to do that this time. So did a minor adjustments and stayed at bhubneshwar on the first day of the return journey and enjoyed and packed some sweets from Maa Ganguram shop in Bhubneshwar.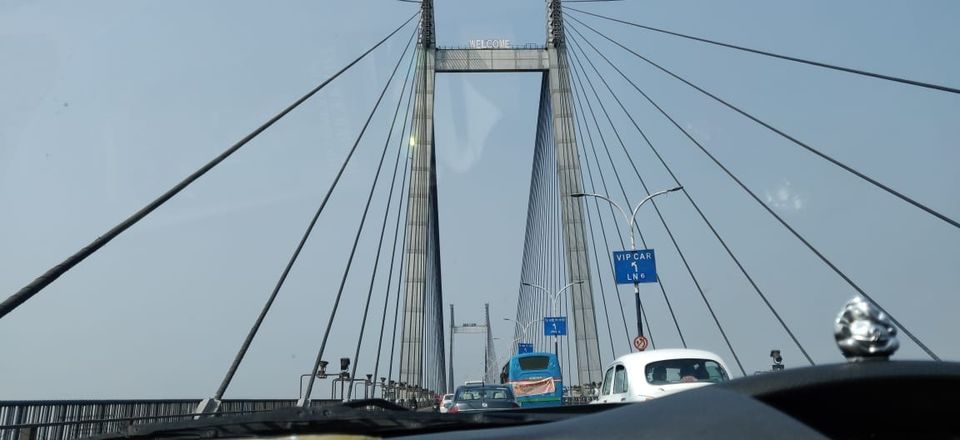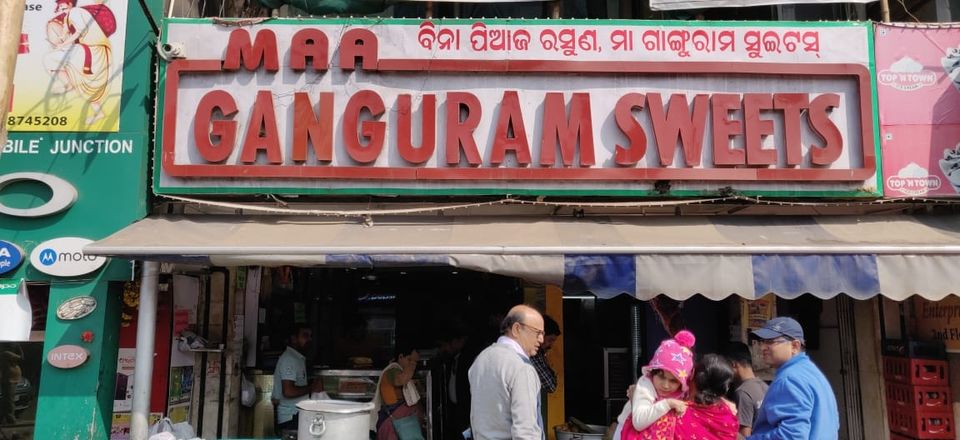 Day 9,10, 11 were relaxed driving of 9-10 hours with last being the same 12 hr journey from Vijaywada to back home in Bangalore, at the end day were exhausted just by being in the car continuously for majority of the time in last 10 days.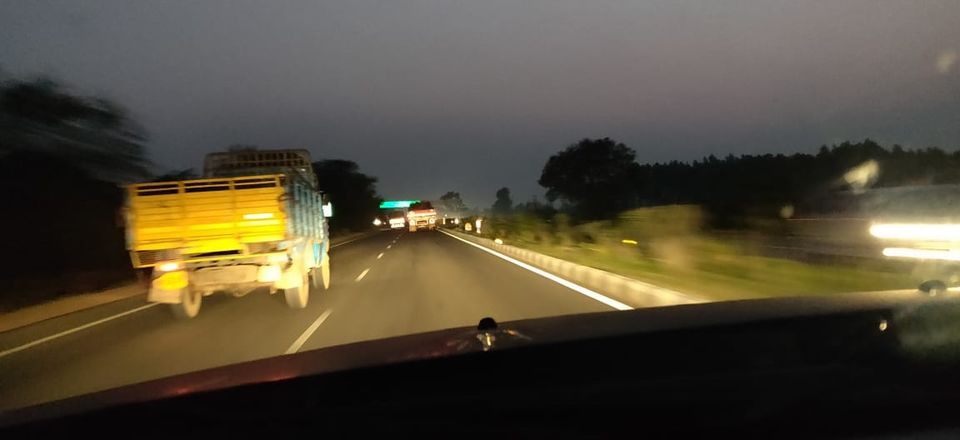 Total km - 4032km Mileage - 18.8 kmpl diesel Total days - 11 Total hour driven - 72 hours (6 days)
Ending with few more random memoirs...