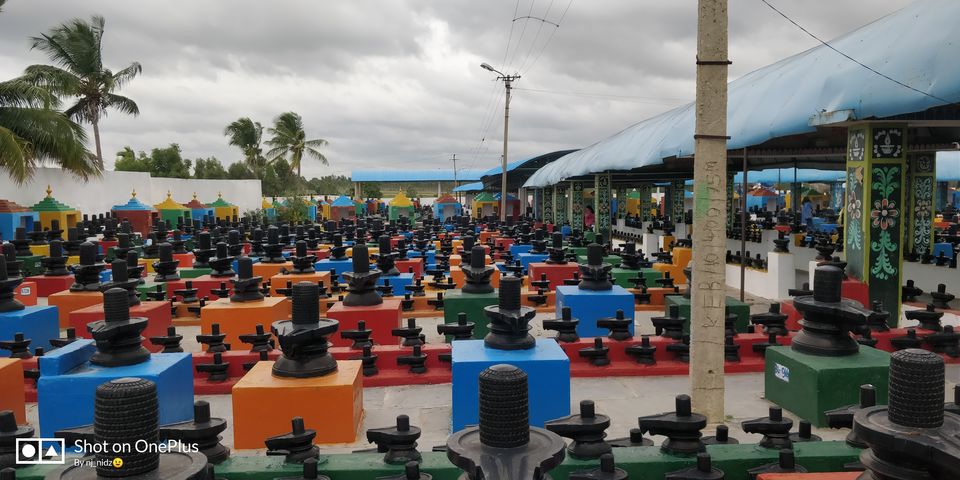 Wondering about where to head suddenly on a fine morning from Bangalore just for today? Then this post is perfect for you, even better if you are looking for early morning bike trip.
Kotilingeshwara temple is situated in a small village named Kammasandra in the Kolar district. It is approximately 100 km from Bangalore. You can absolutely rely on Google Maps for the directions . We started off around 6:30 AM from Bellandur and took the Marathahalli-KRPuram-Kolar. You can have breakfast on the way near Avalahalli, there are many restaurants like Udupi Upahar open early in the morning serving the authentic South Indian breakfast.
Note: Check the weather forecast before leaving since Bangalore drizzles or pours in monsoon almost everyday.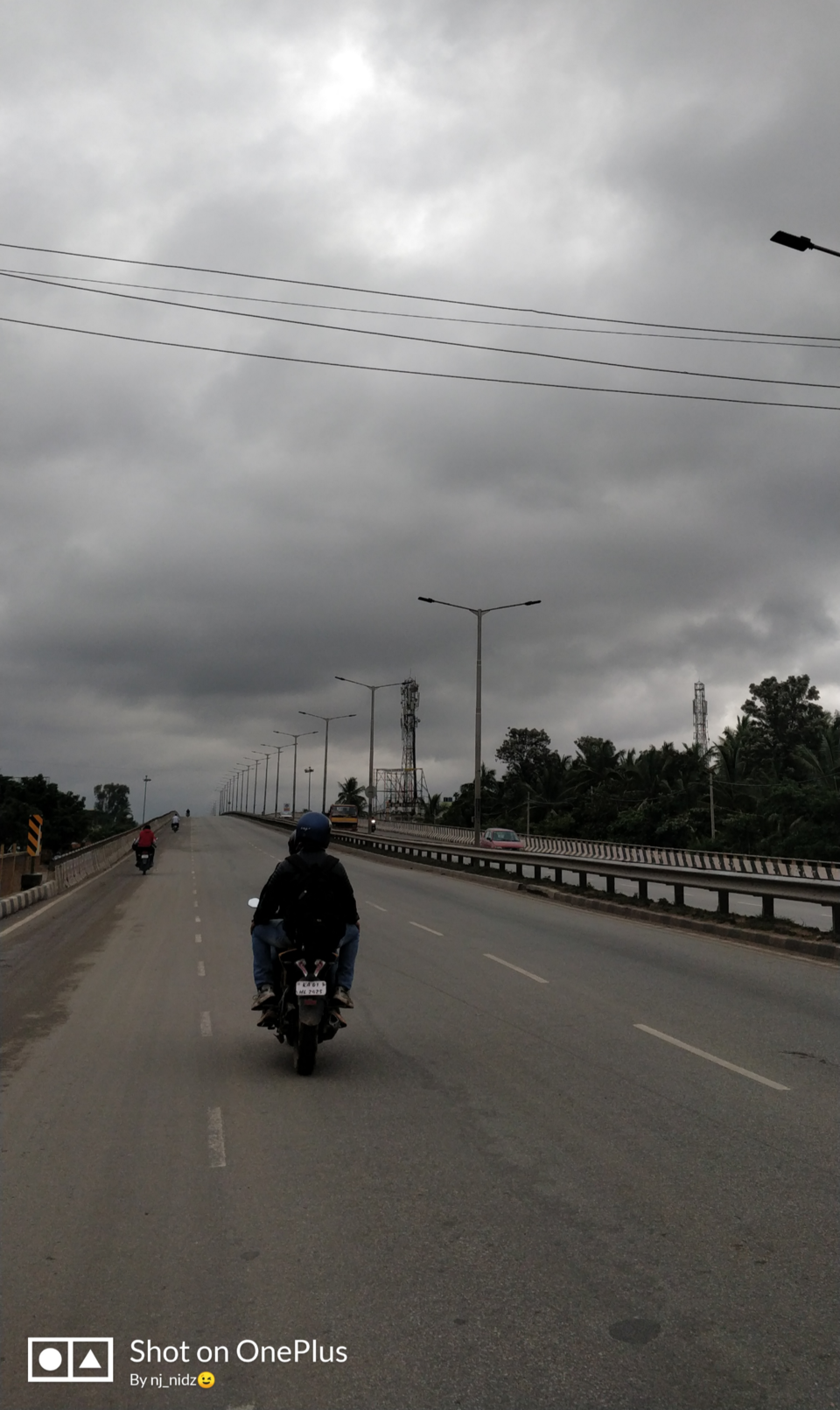 Since it was a holiday we could see many bikers, cyclists and nature enthusiasts on the way. Moreover, the route presents an excellent scenic beauty. The ride was an absolute bliss.
When you see rocky hills and lush green trees, you know that you have reached Kolar district.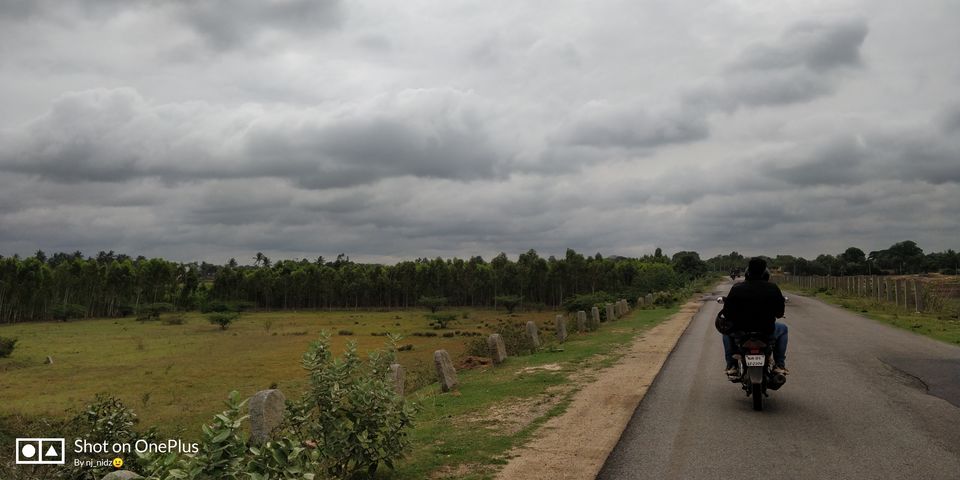 The ride through Kolar is an incredible delight. The sheer beauty of hills covered with clouds, roads without traffic and the panoramic view during monsoon is fabulous.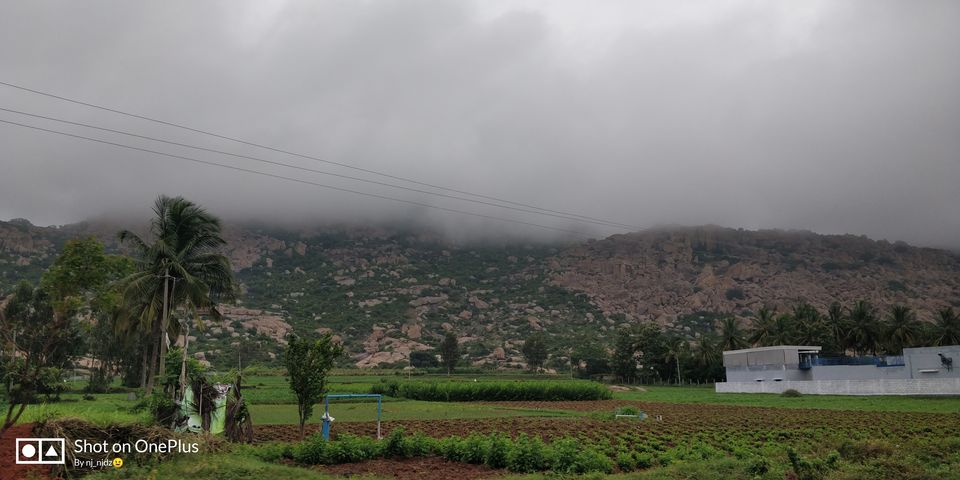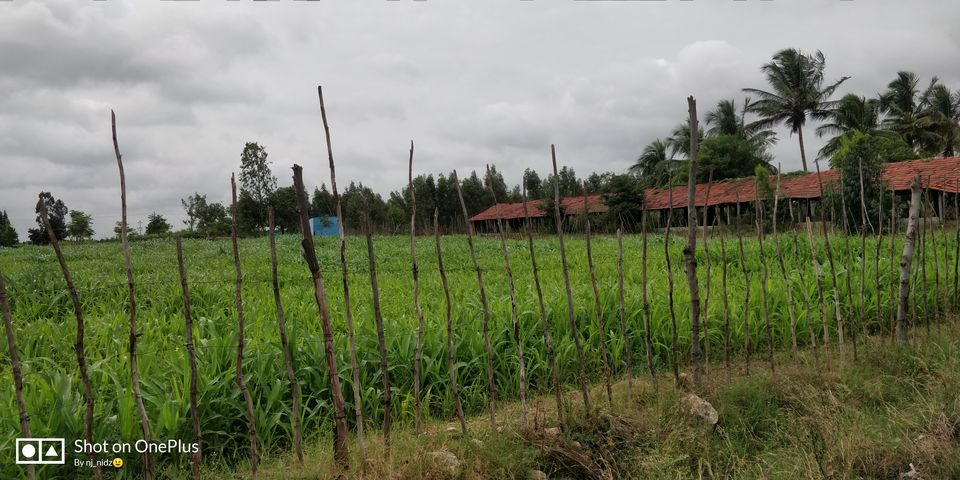 And we reached the temple around 8:40 AM. It was a fun and enjoyable ride. You can park your vehicles near the temple premises which is next to the bus depot. There are direct buses available to and from Bangalore as well.
An entry fee of 20/- is applicable for all the devotees visiting the temple. There is a baggage and footwear counter as well for visitors to pay and use. Also, there are small shops near the temple which sell Puja stuff to be offered to God in the temple.
Temple Timings: 5 AM to 9 PM (no break time)