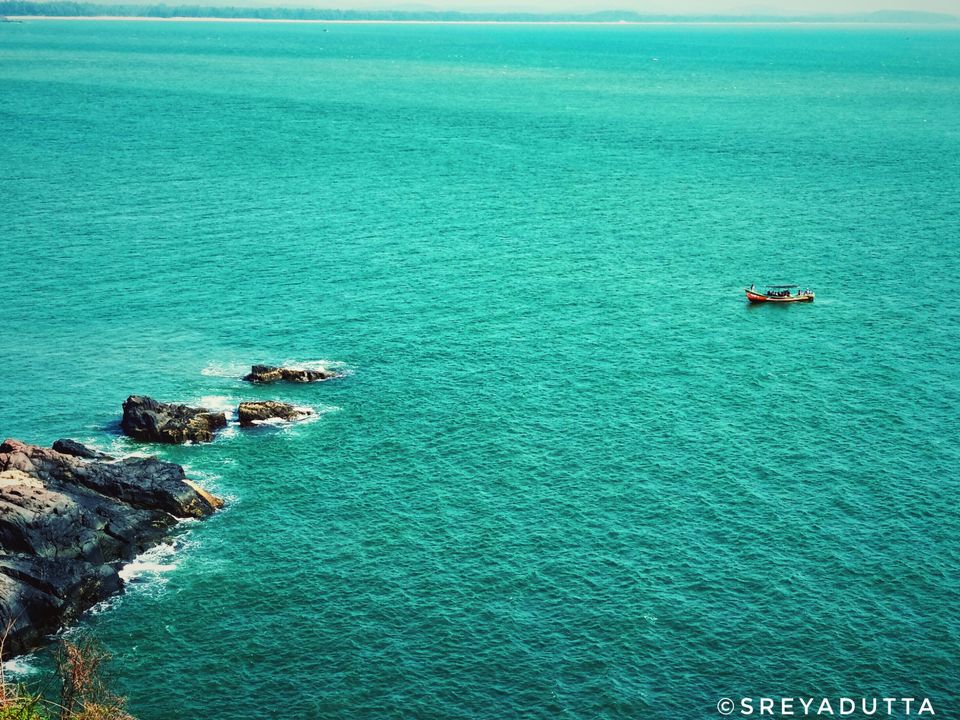 This was a friendly trip before we would graduate out of college. I had not been to any independent trips with my friends. This was the first time. So, one evening we decided to go on a trip and settled on Gokarna after considering Ooty, Kodaikanal, etc. because we figured all of us are beach persons. With us being broke at the end of the month, it was difficult to convince each other that we could survive on 3000/- per person on the entire trip.
Well, finally the day came when we had to board the bus. It took around 1045/- per person to travel from Bangalore to Gokarna and back to Bangalore. I was shocked to get tickets for so cheap considering that we were booking so late that too on an extended Holi weekend. But, everything panned out well.
We reached Gokarna on time at 7:30 a.m. in the morning. The beach looked so welcoming. The auto driver took 50 per person to drop us to Om beach. The view was mesmerizing and soul piercing. We already felt like we belonged there. Bunking classes and going on a trip with friends doesn't seem easy to people like us who are known to mostly abide by the rules in the classroom. But, we were so glad we made it.
Full of energy, the three of us spotted Namaste Cafe on Om beach and like three spoilt kids, we went on to have an over the top breakfast consisting of Spanish omelette and toast and other things which turned out to be more Indian in taste than Spanish. But, the mere joy of having some fancy breakfast by the beach did not make us sad at all when the waiter charged us 350/- per person for the stupid breakfast. It tasted good but as you know you can always tell when your food is "ghar ka khana types" and not "bahar ka khana types". Nevertheless, after a sumptuous breakfast, we asked some foreigners way to the hotels or guest houses. Prior to coming here, we had googled tonnes of places which would be pocket friendly and clean at the same time because, duuh, hygiene is first priority.
We started walking and we couldn't find anything by the beach. All we could see were some huts with thatched roofs on top. We were considering the safety as three of us were girls. And in a foreign land like that, we had to be cautious. Nevertheless, we came across this Om Shree Ganesh Cafe. When we went inside and enquired about rooms, they took us to some of the huts inside their place, at the back of the shack. The huts had mud tiles on it and it was a simple room with enough space for three of us to become cozy and settle in for the next two days. He said that the rooms would be 1200/- per day but we reduced it down to 1000/- per day. They provided us with all the dustbins (maintaining hygiene 😛😜), papers, cleaning of the toilets. The owner and the staff were extremely friendly. We were still having second thoughts of staying at the place which obviously went straight to hell as we stayed there for the next two days.
P.s. It turned out that our hotel rent came up to 1000/- only with additional 200/- for staying for extra 6 hours past check out time. (A super good deal indeed)
So, our day began. Like water babies we went straight to the ferry rides (only after we had taken Instagram worthy pictures). The ferry took us to Sangam point, dolphin point, lighthouse, Paradise beach and then finally dropped us to Half moon beach from where we had to trek back.
I'm a lazy person and if I say that it was so much fun trekking back then you ought to believe it peeps.
The half moon beach is crystal clear. It has some rocks and shacks were you can rest after trekking and also have meals.
P.s. do not have food there as it might make your stomach feel funny.
The best place to have food was from our place On Shree Ganesh Cafe. You should obviously try the Italian and sea food pizza. It's just finger licking good and enough quantity to be shared between three people.
While ferrying around, we spotted a dolphin. That was the first time, I saw any dolphin. I was overjoyed. Never thought that the trip would turn out so well.
We came back to Om beach to get tanned and take bath in the sparkling clean waters of the Arabian sea. Trust me, out of all the beaches I've been to in India, this is the cleanest of all. They strictly maintain their policy of keeping the beach clean. Our hotel manager Bindu sir was amazing. He was like another father figure. Always asking how our day has been and when to swim and when not too. He was too good to us and assisted us on trek paths and every query we had. We trekked back from half moon beach to om beach. It was pretty adventurous and exciting. And, the photos that come out while your way back is something out of the world. Even with a stupid phone camera, we managed to get amazing pictures. After feasting on pizza, the three of us spent some time at the shack and then went to sleep only to wake up the next day wanting to stay forever in the same room. We had neighbours. As it was a Saturday people kept coming. Our subtle humdrum affair was suddenly shaken by the songs and noises of people from the shack. We'll talk about that in day 2.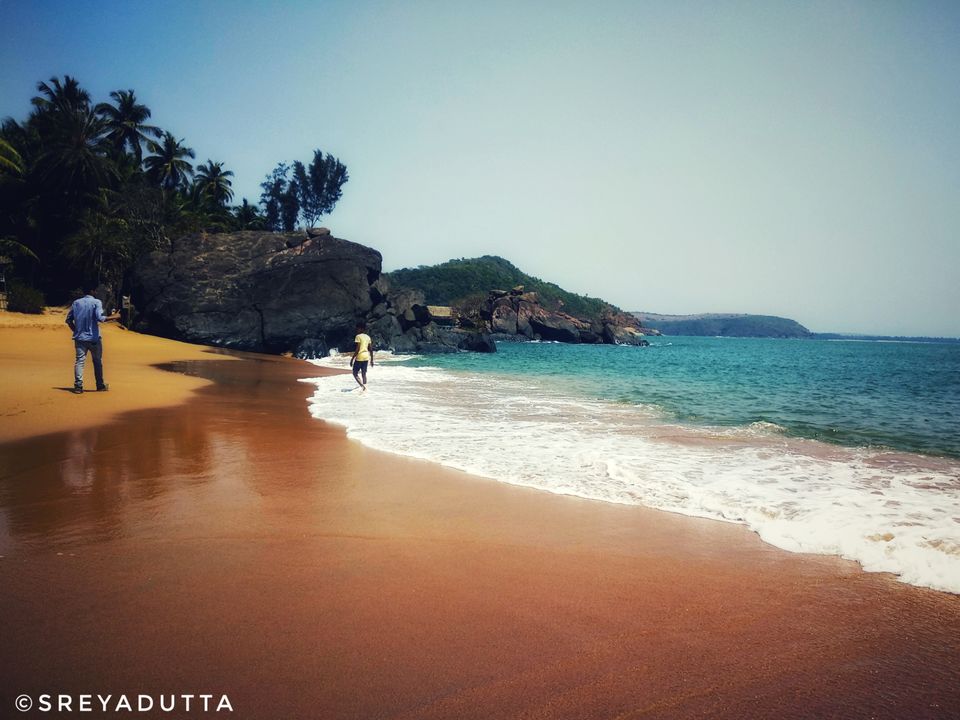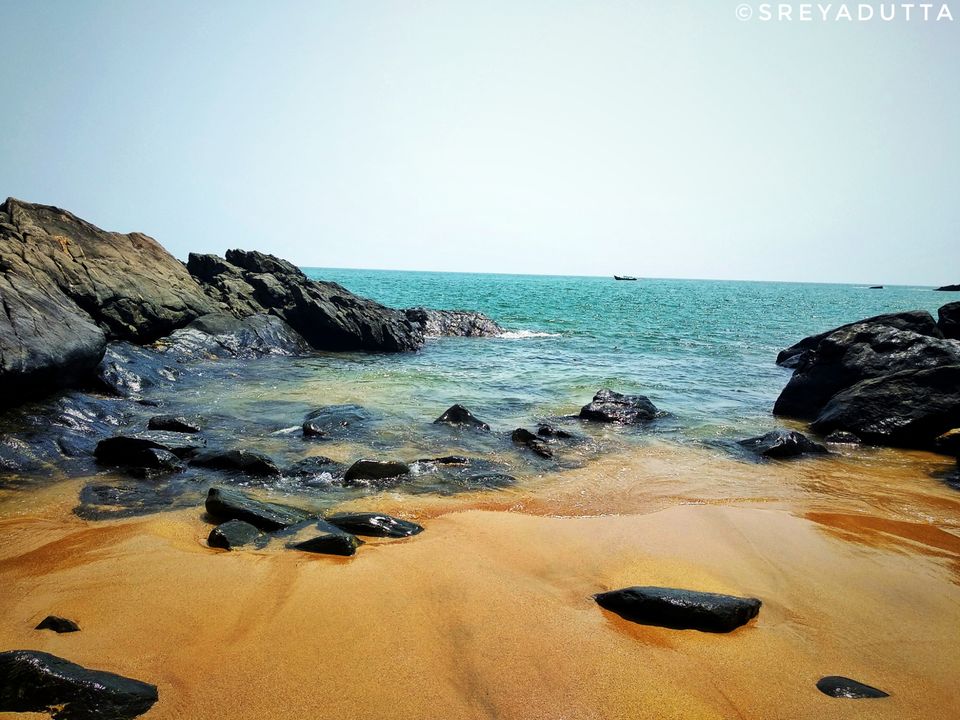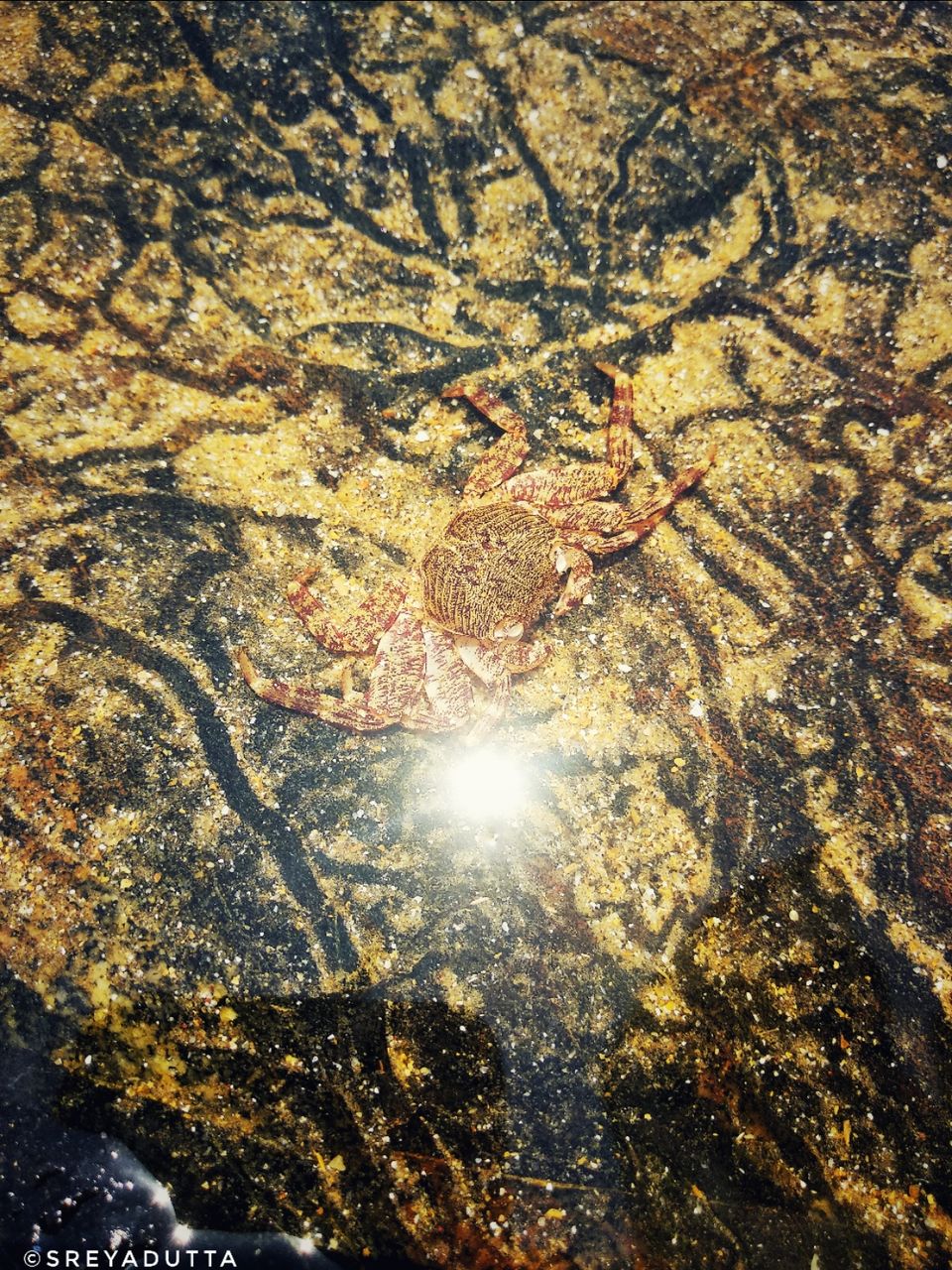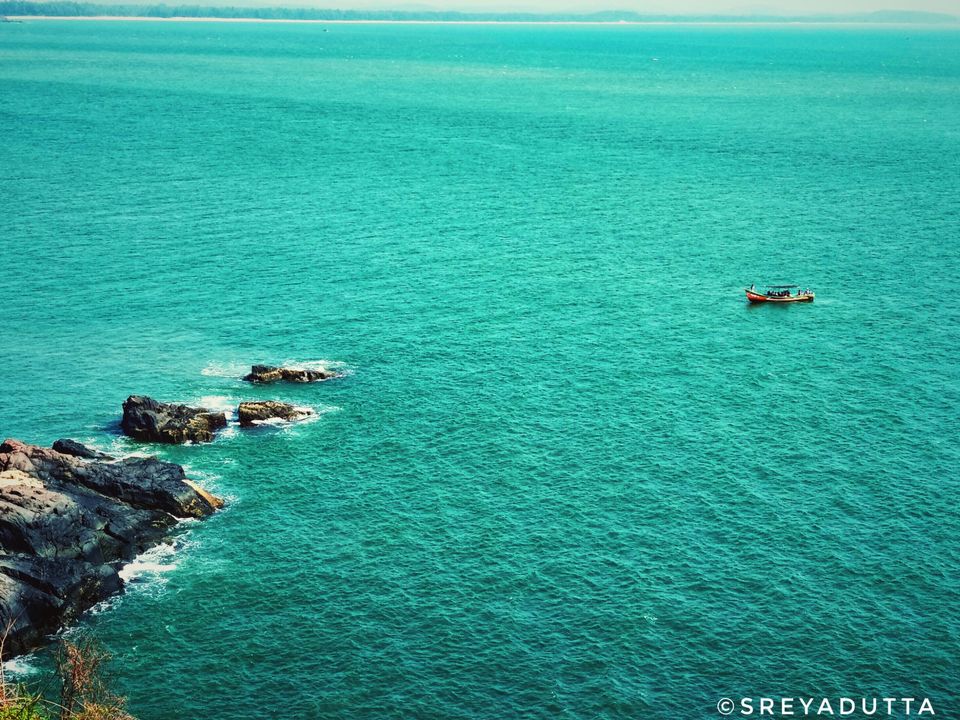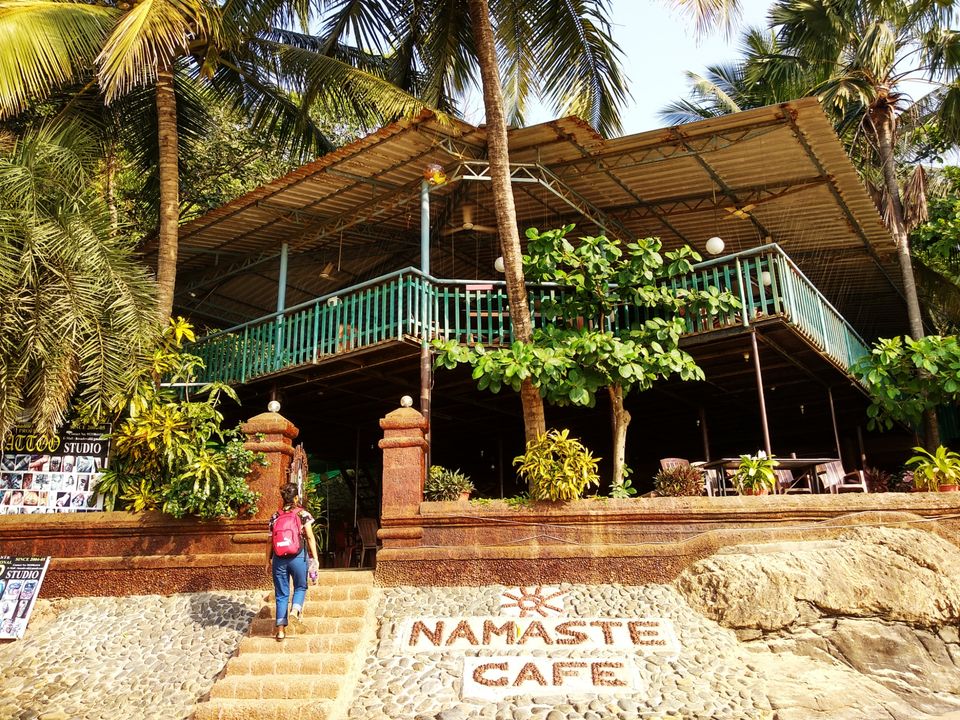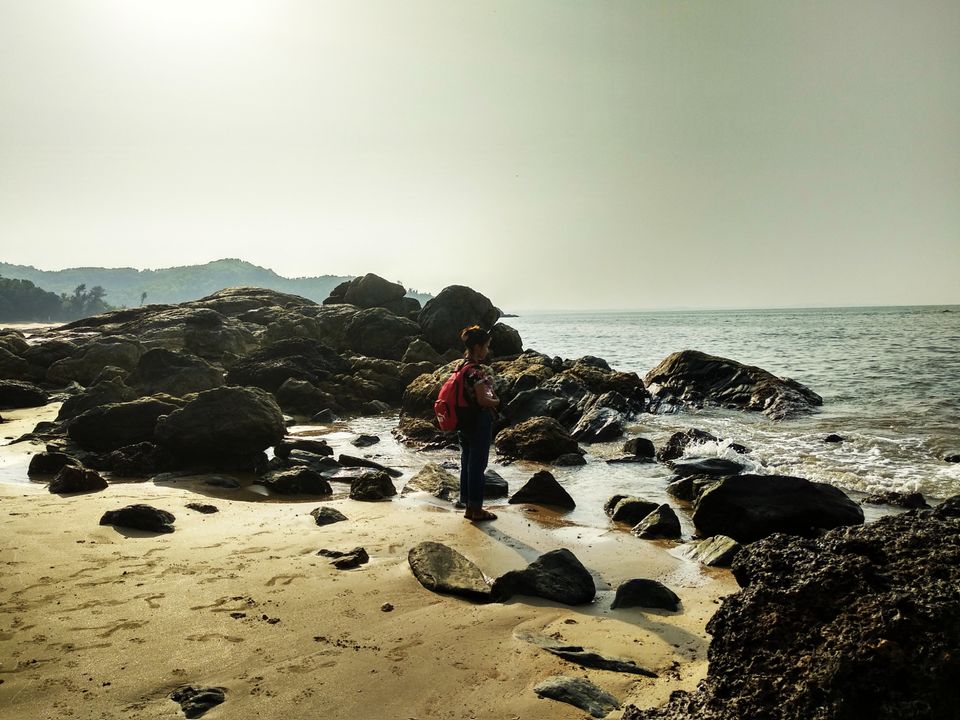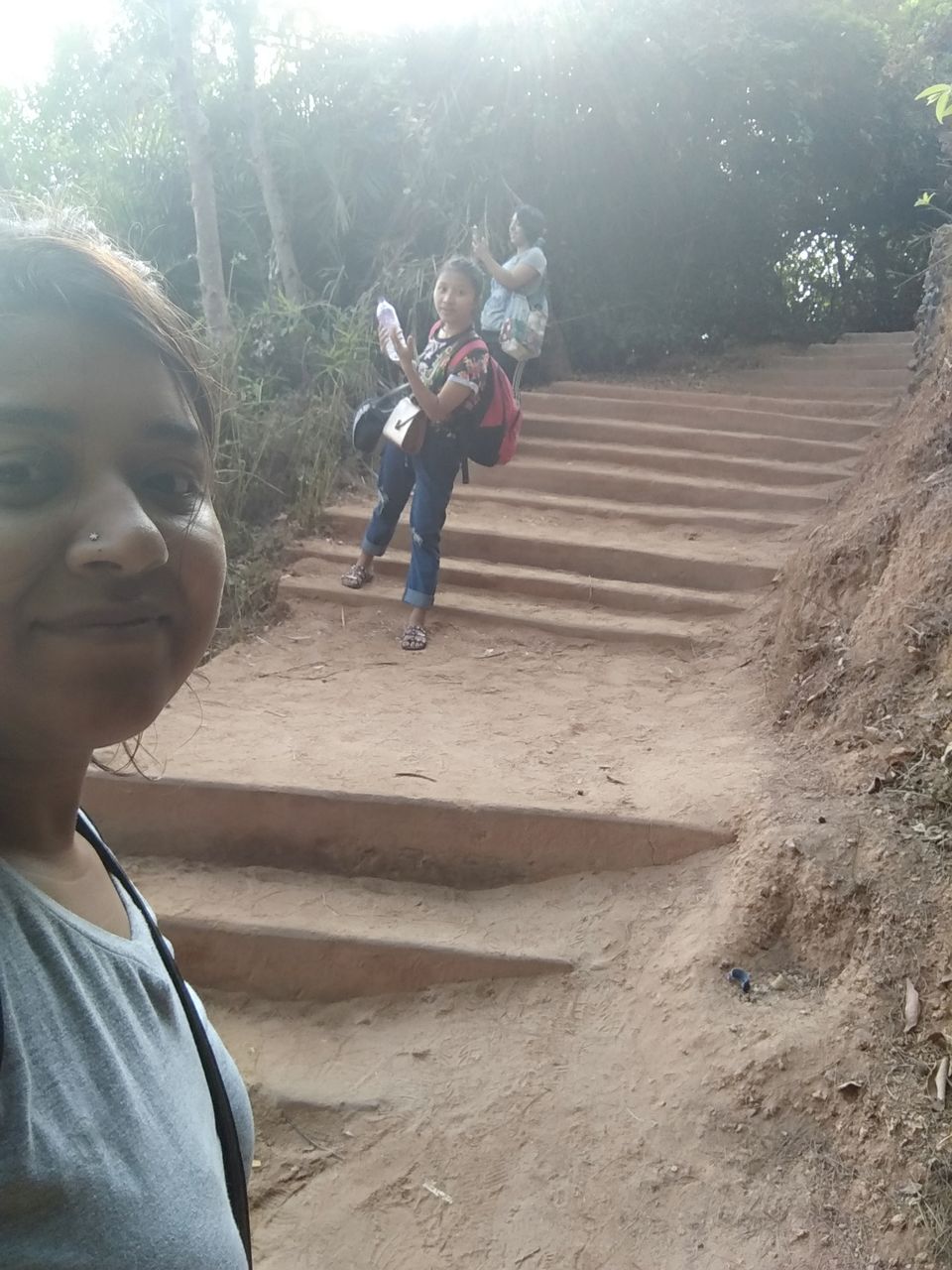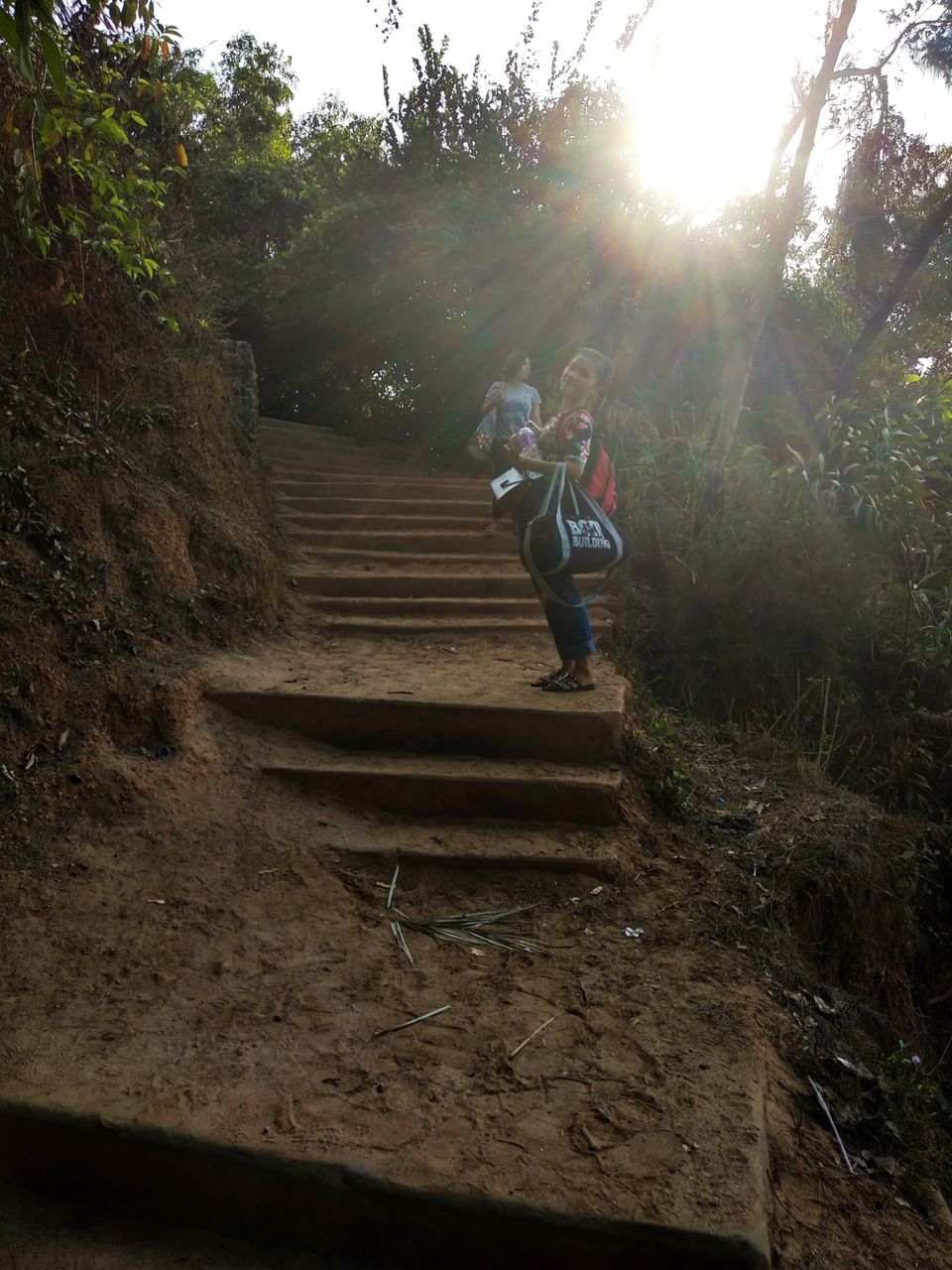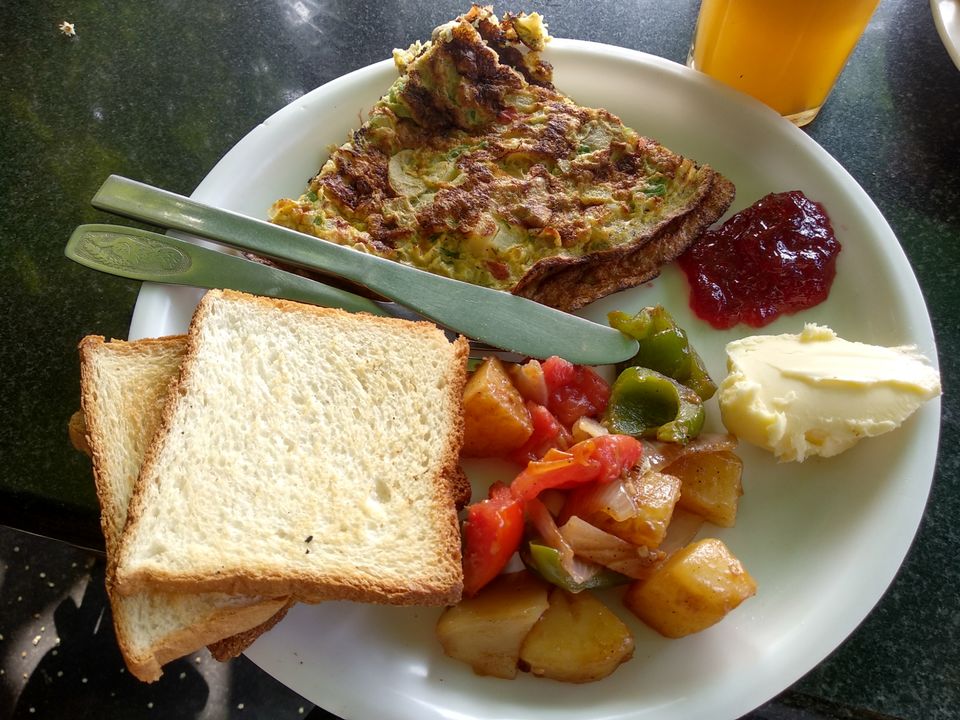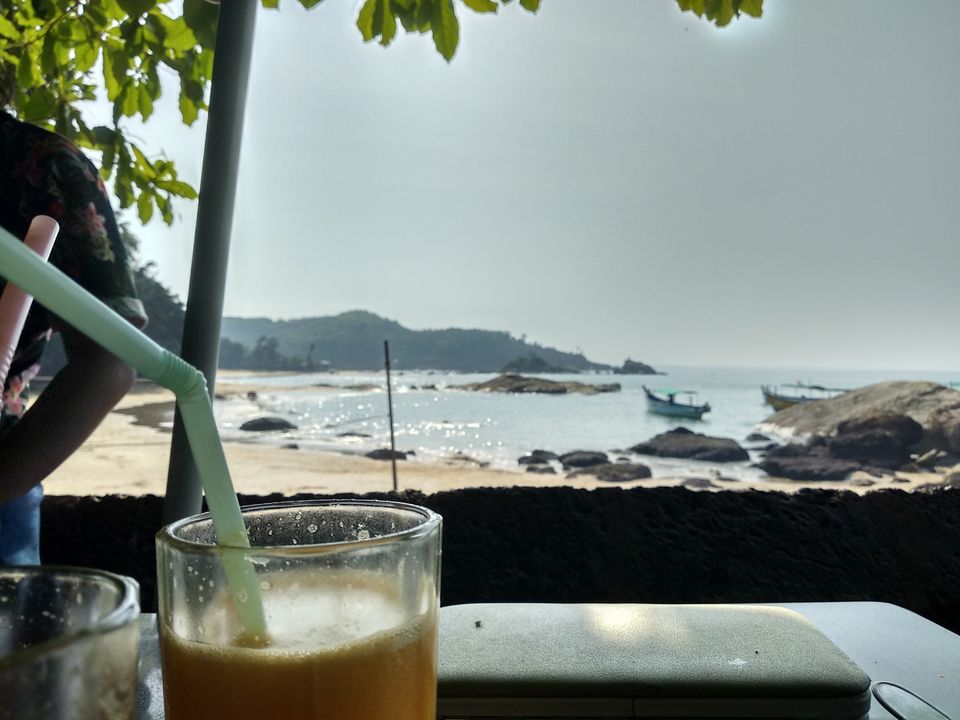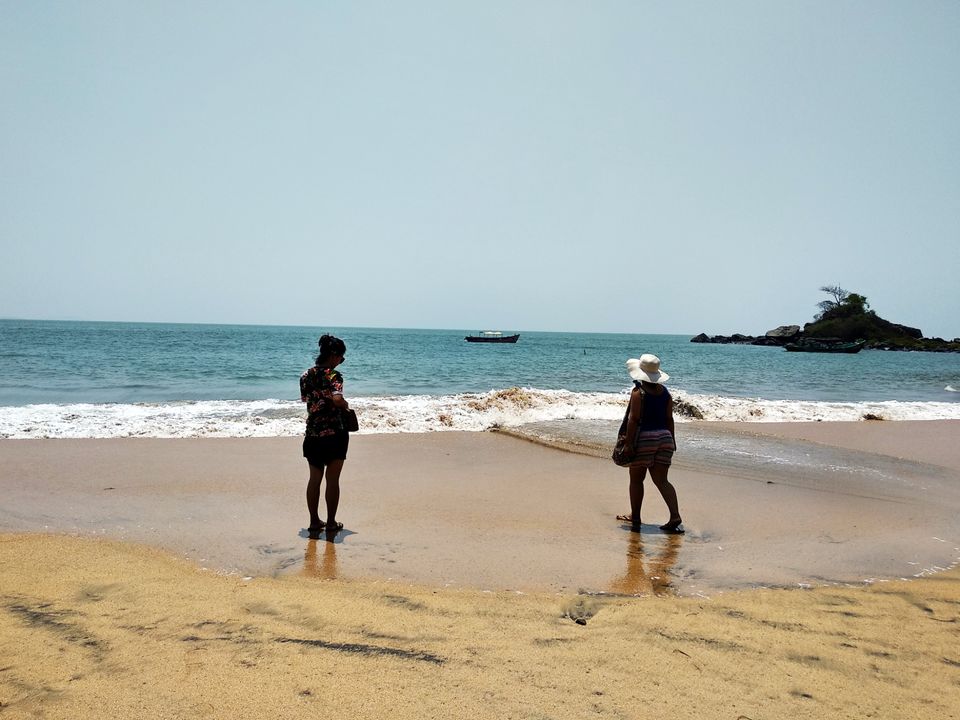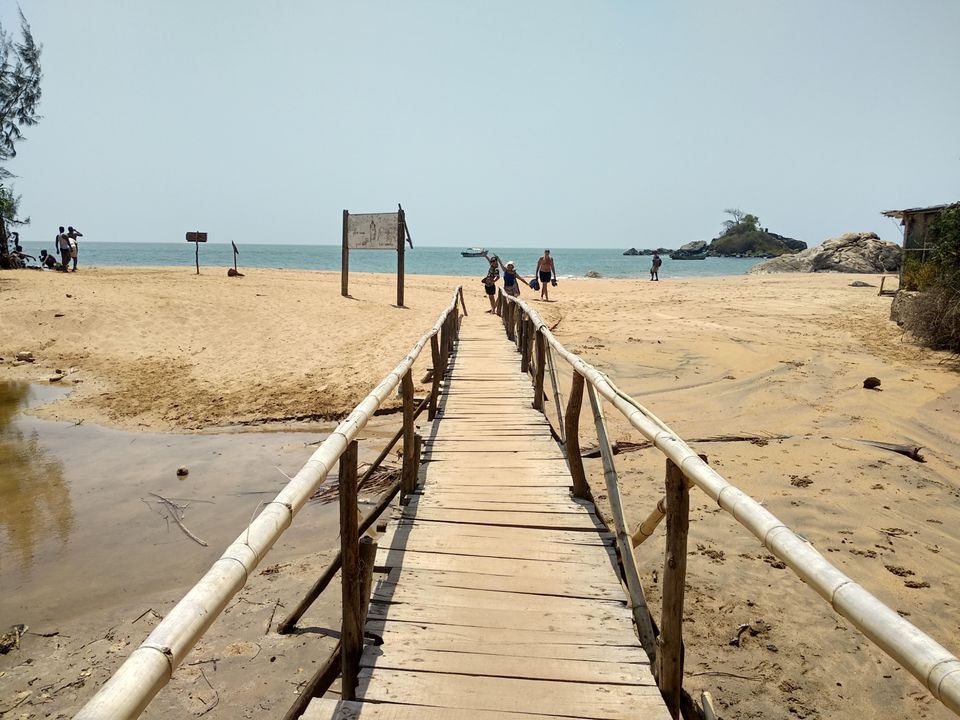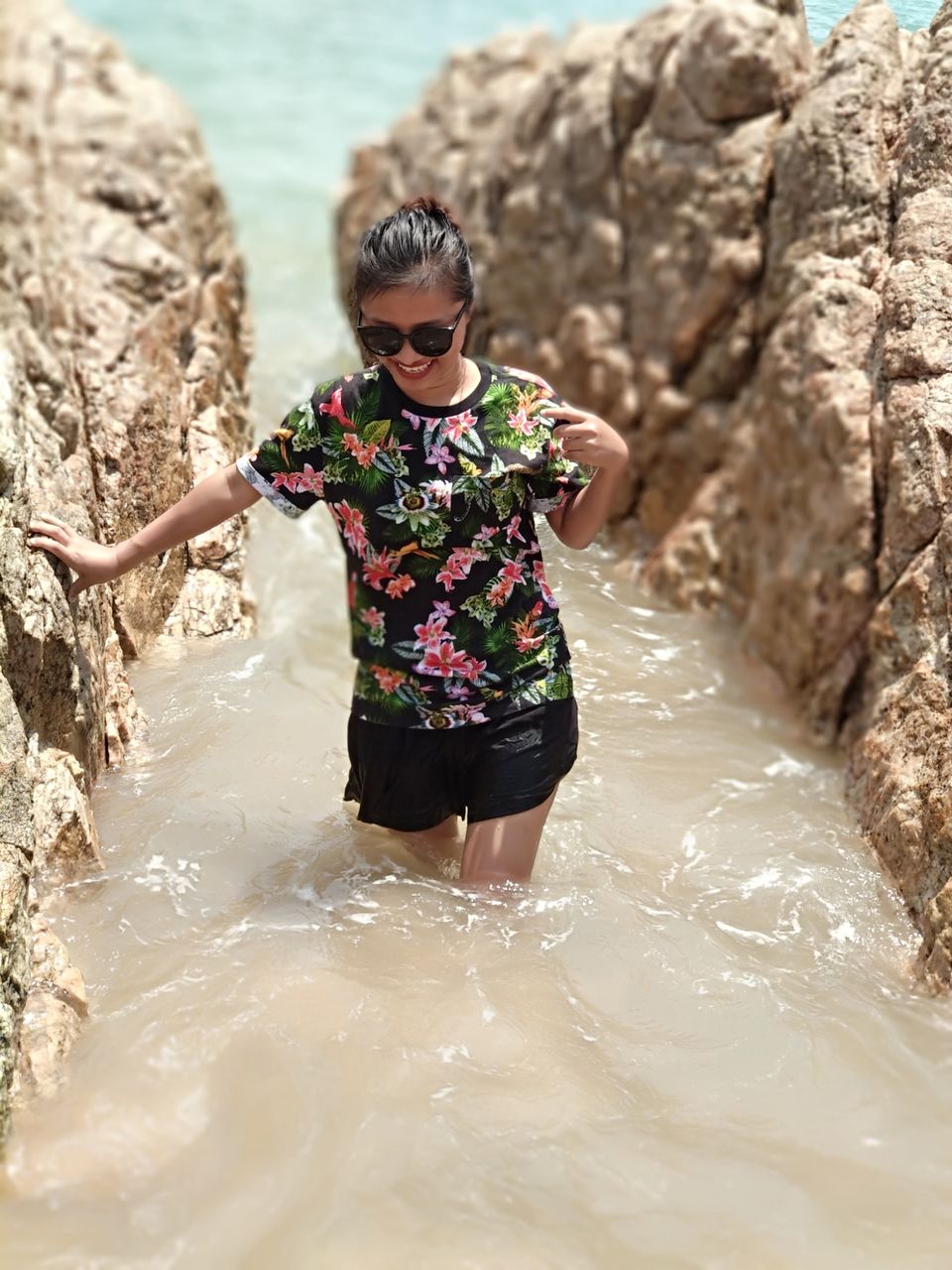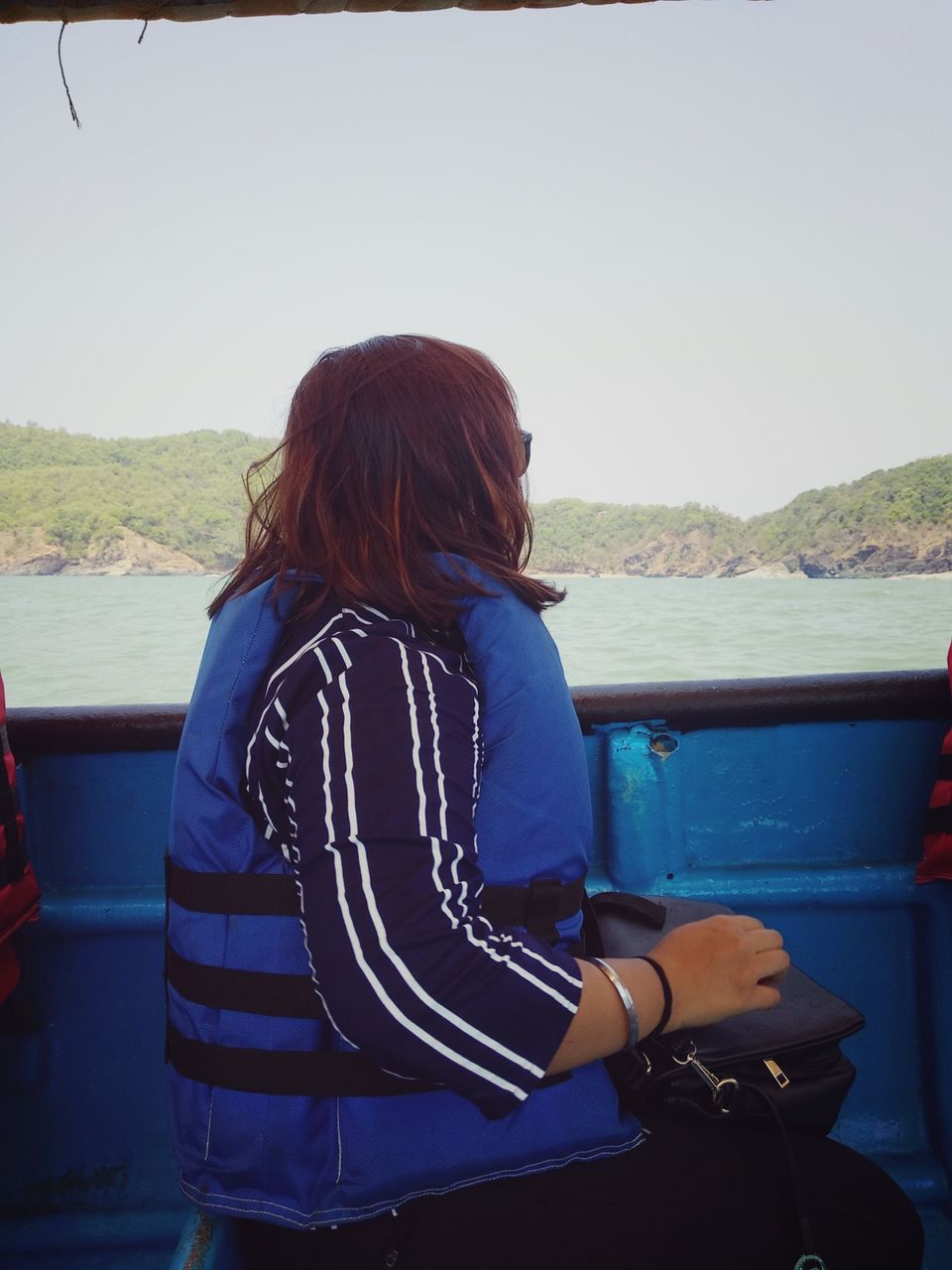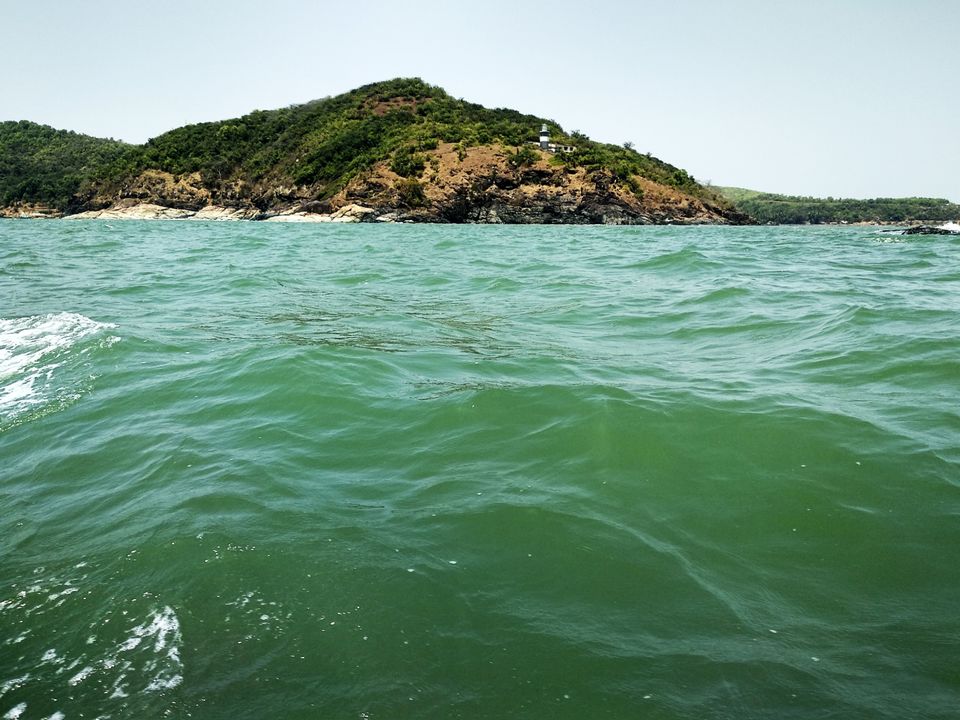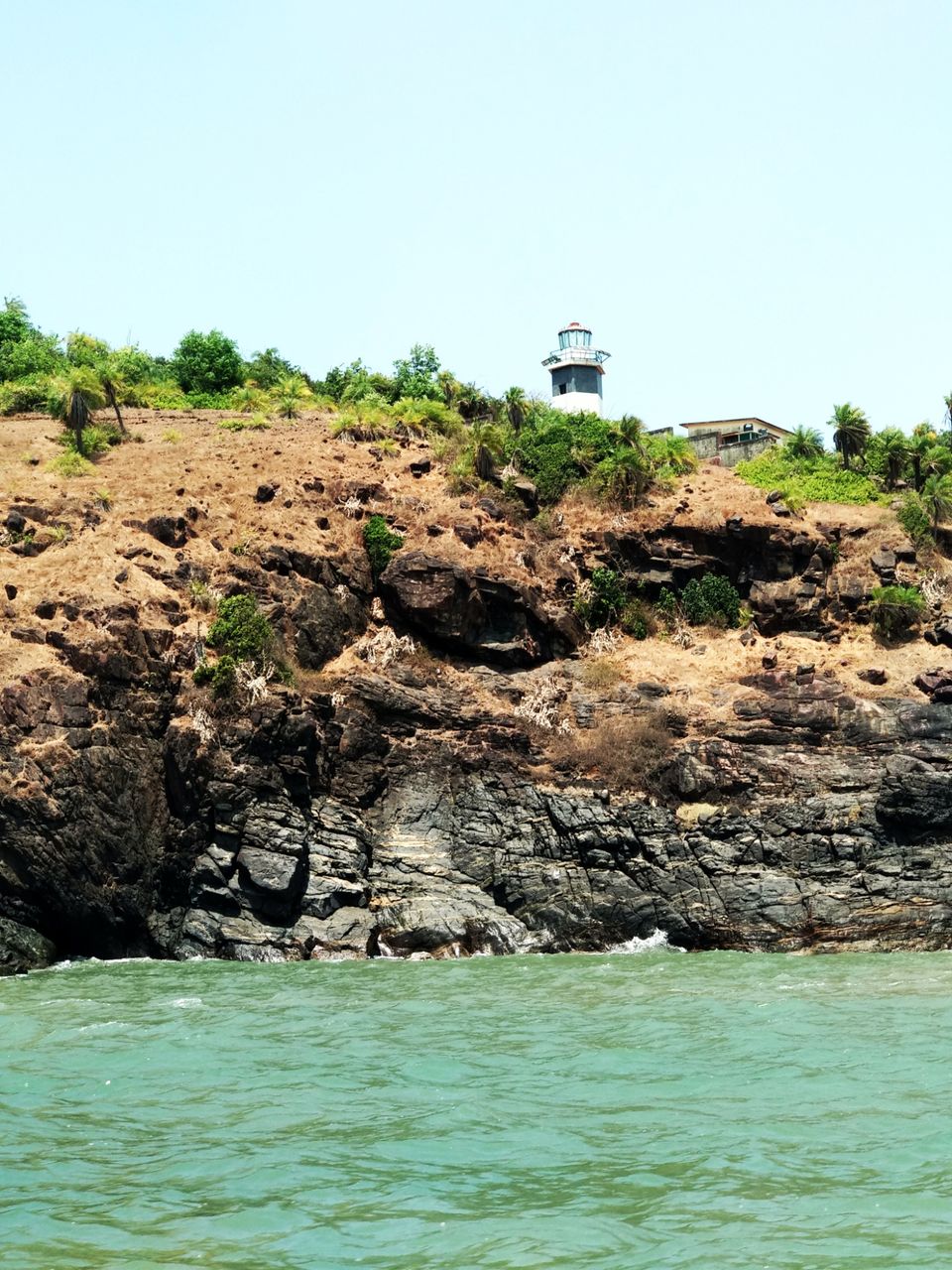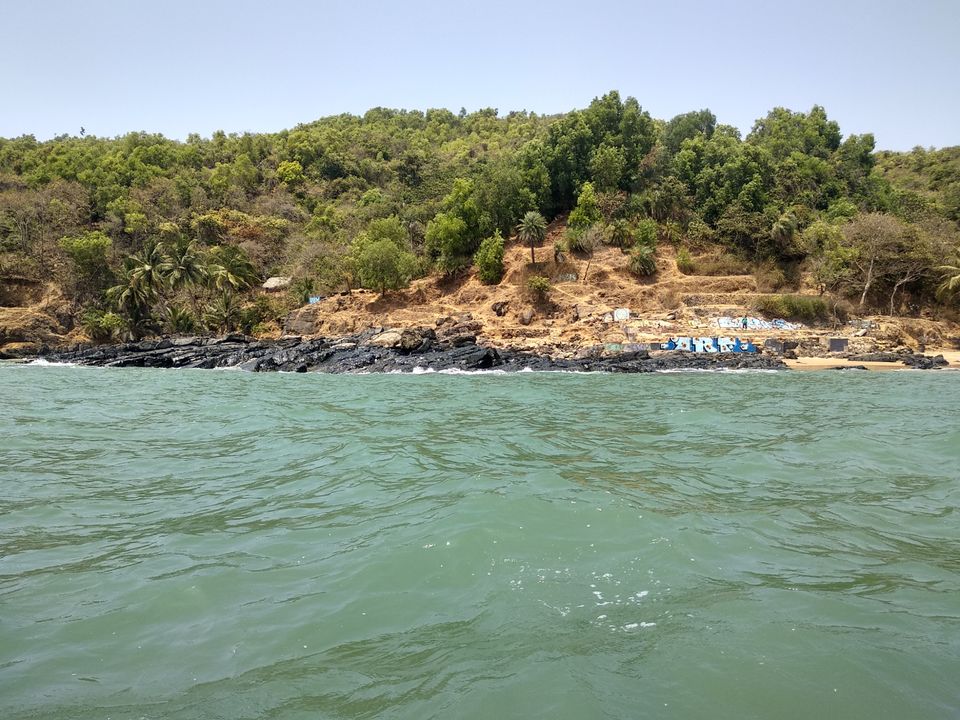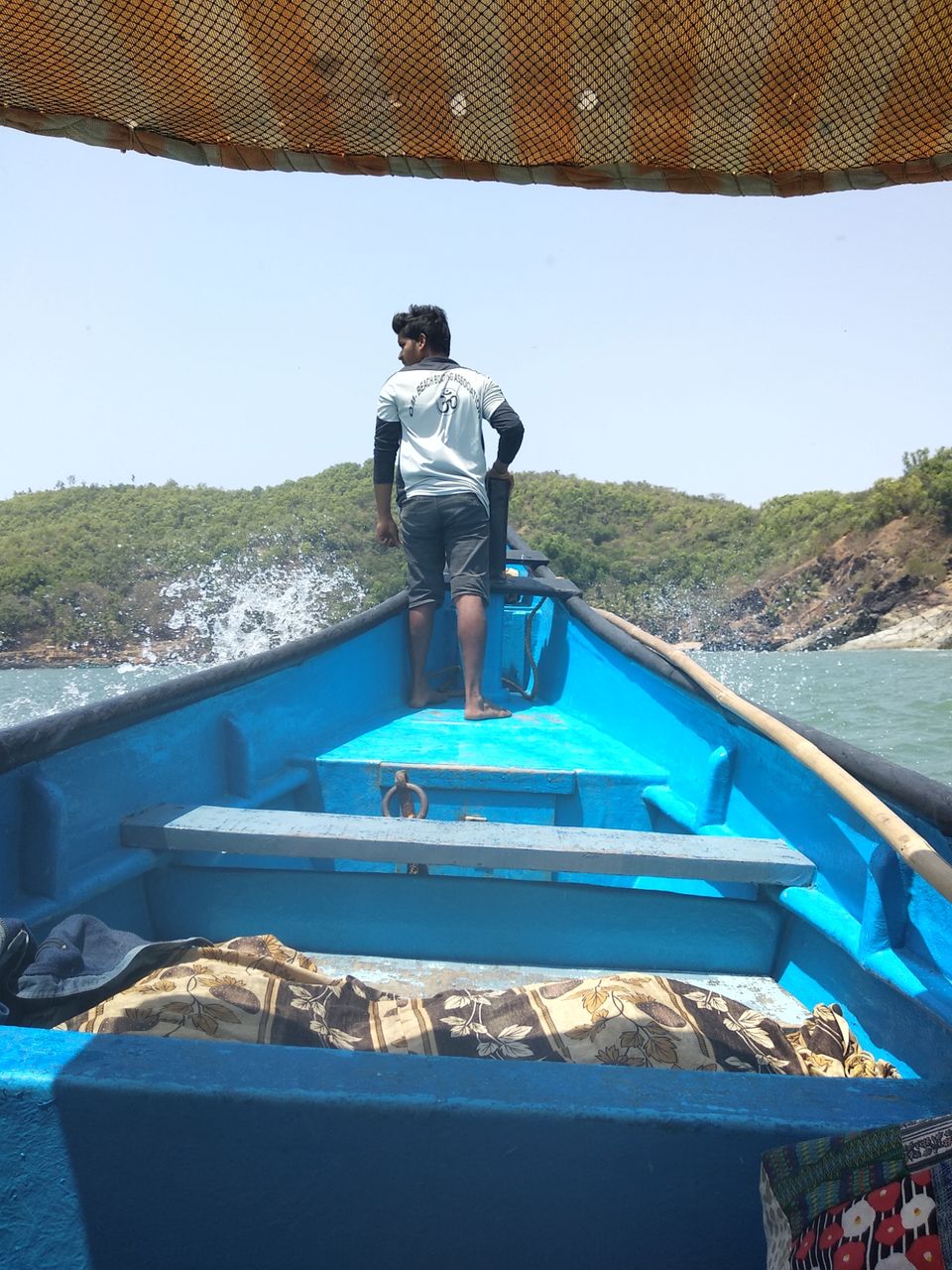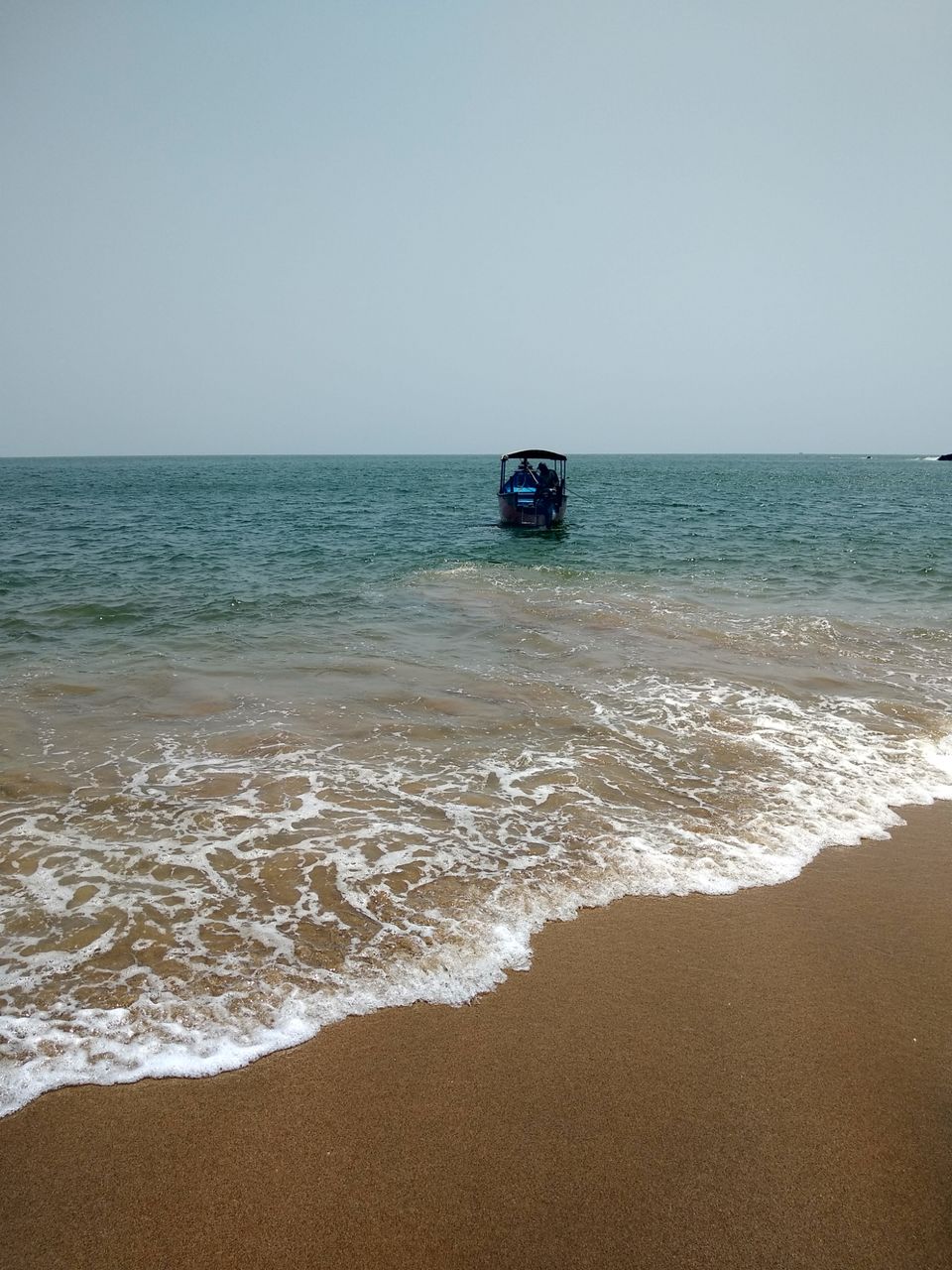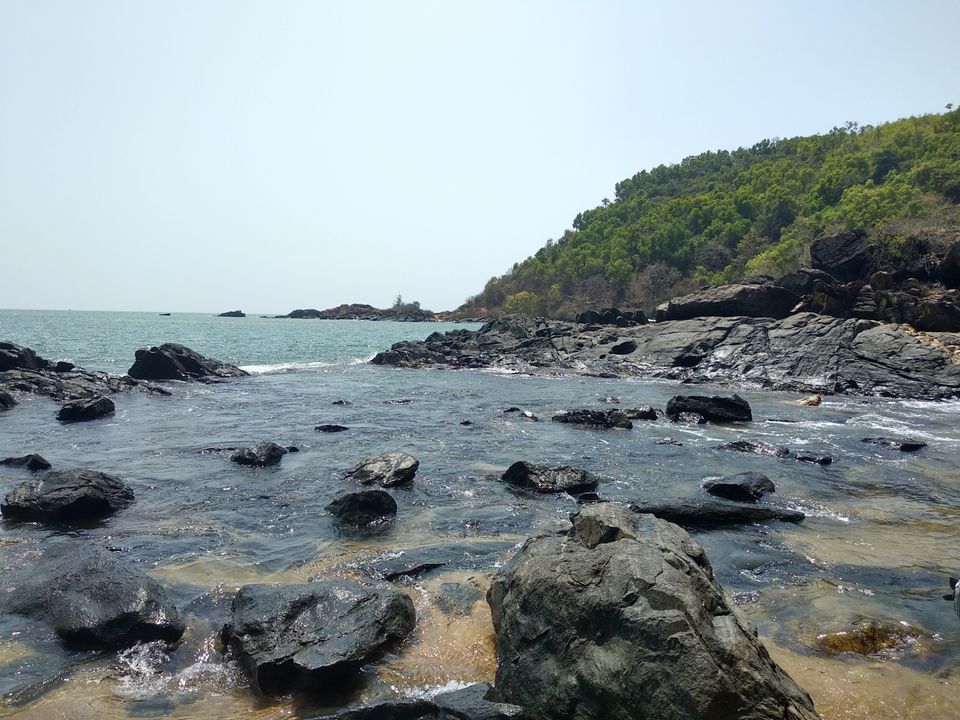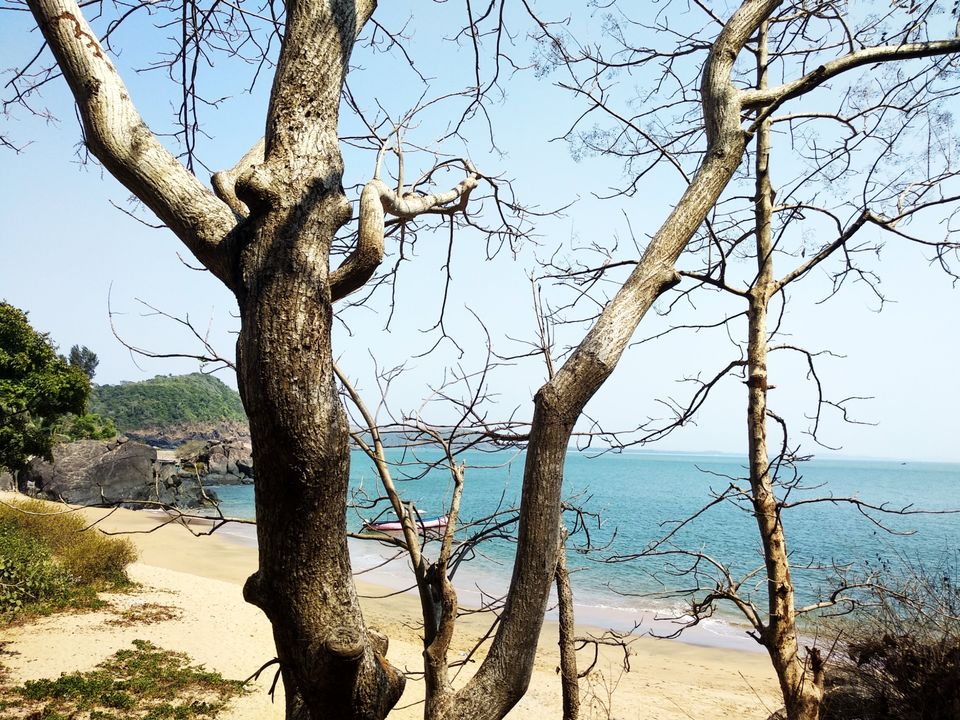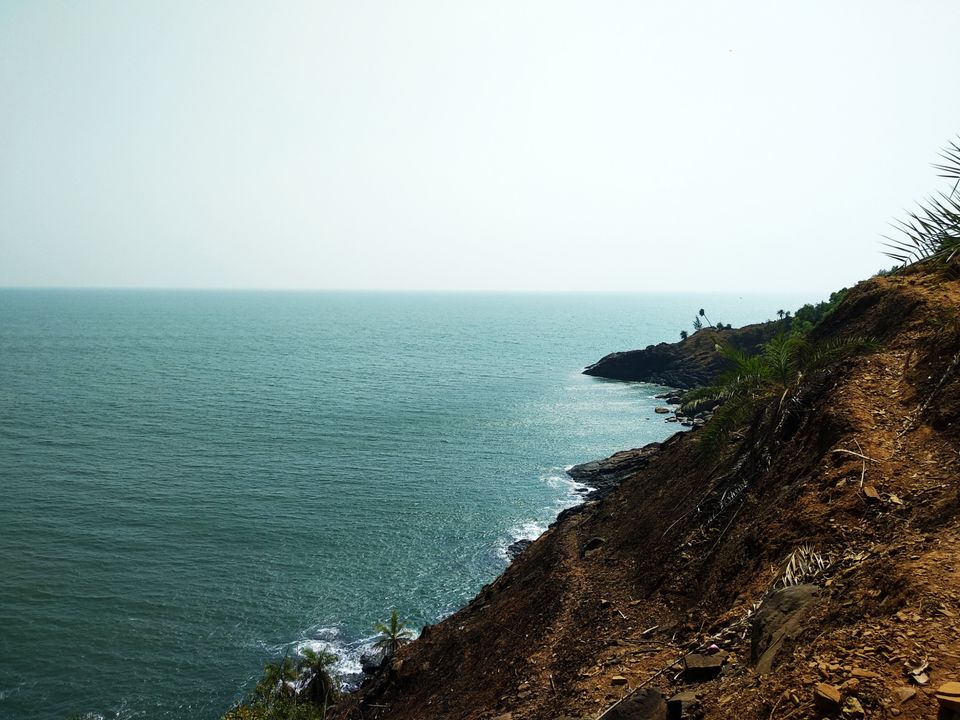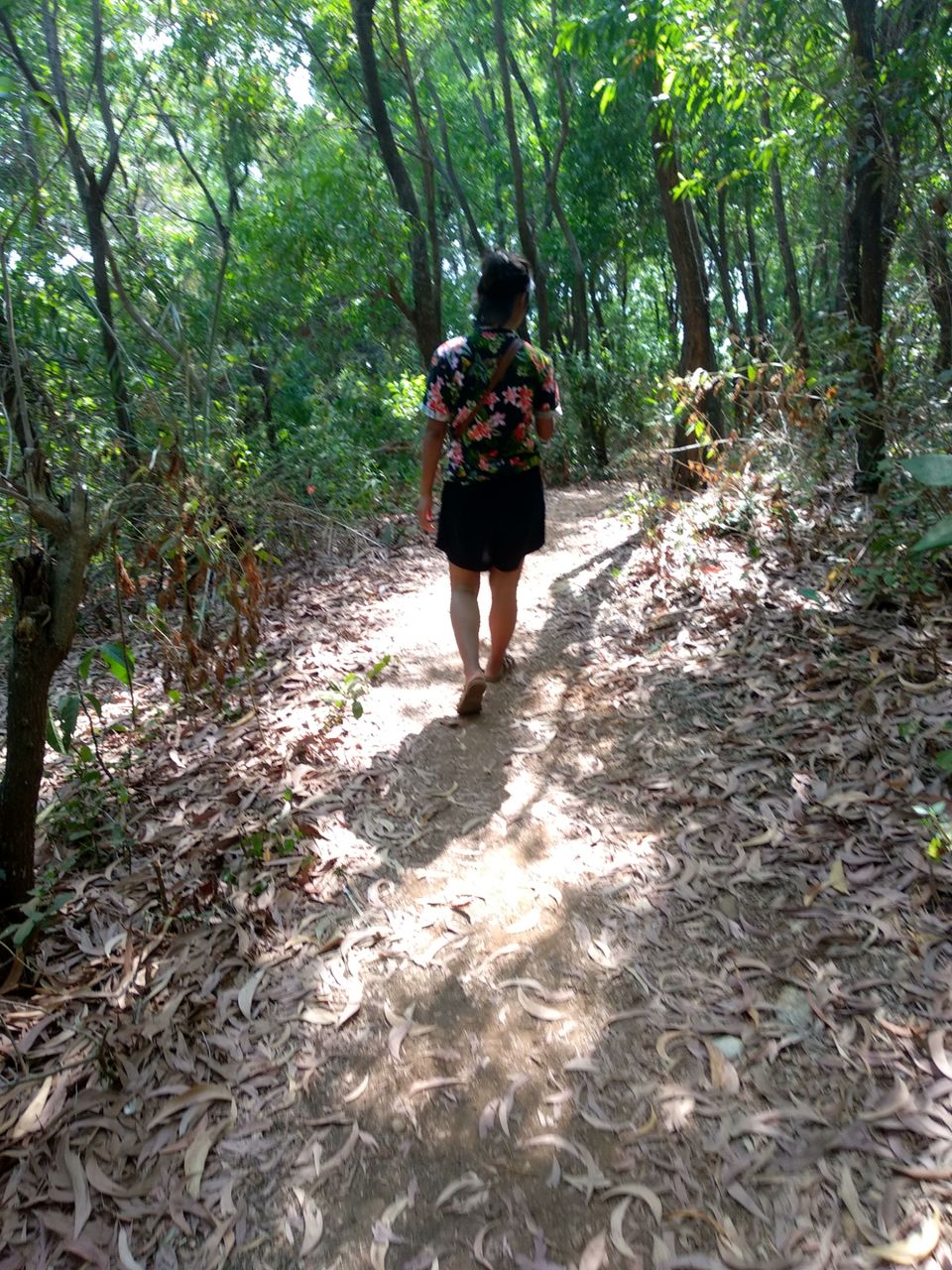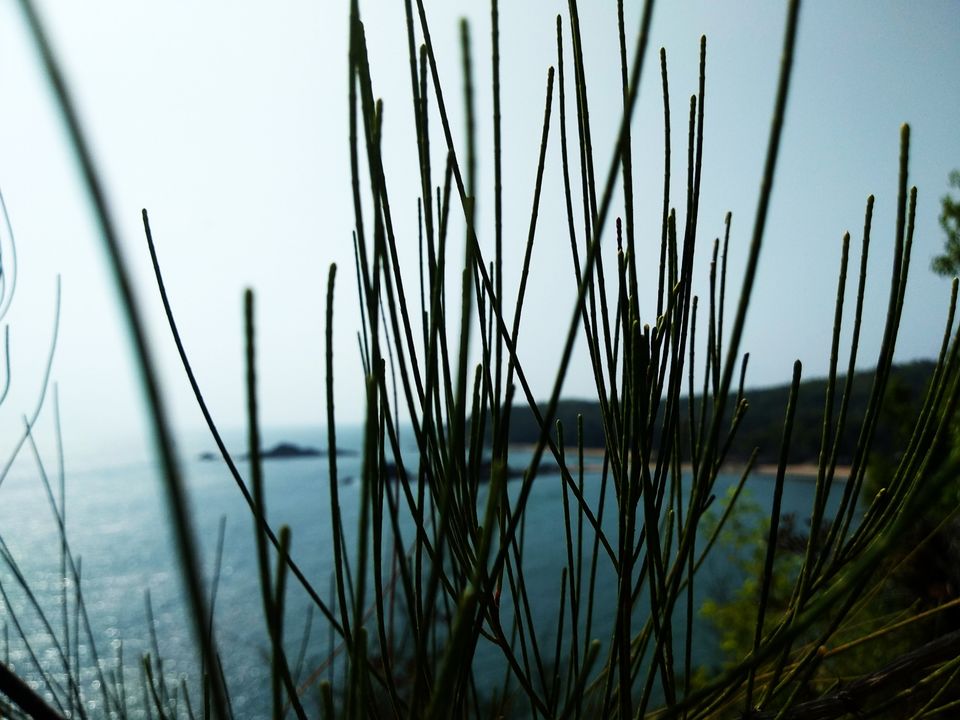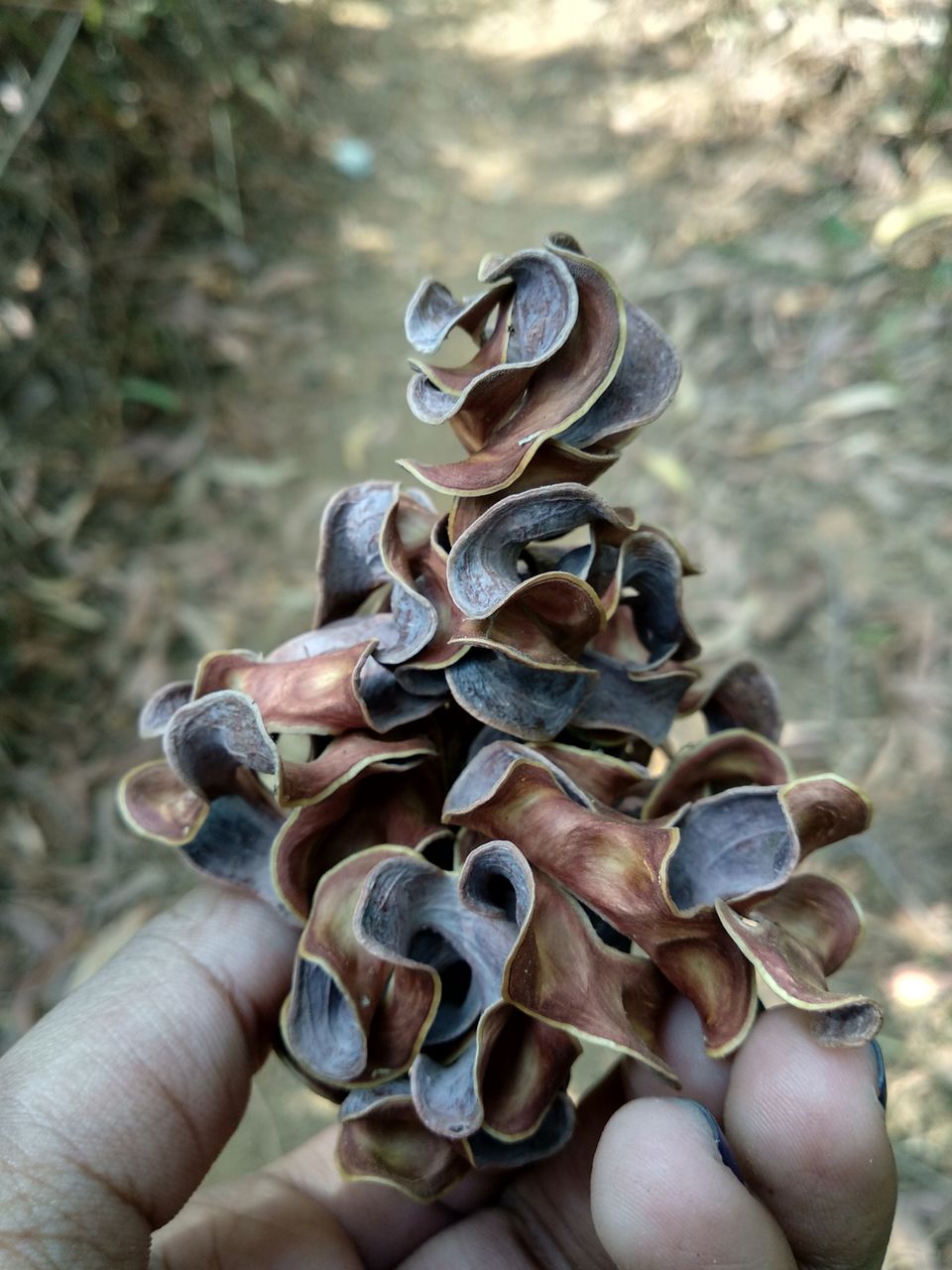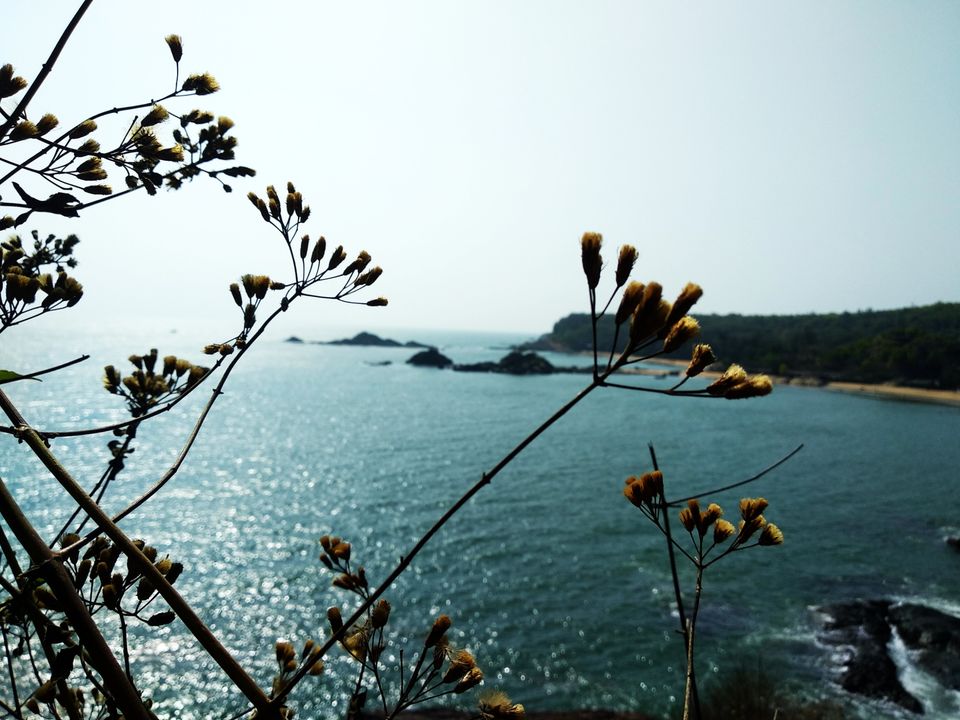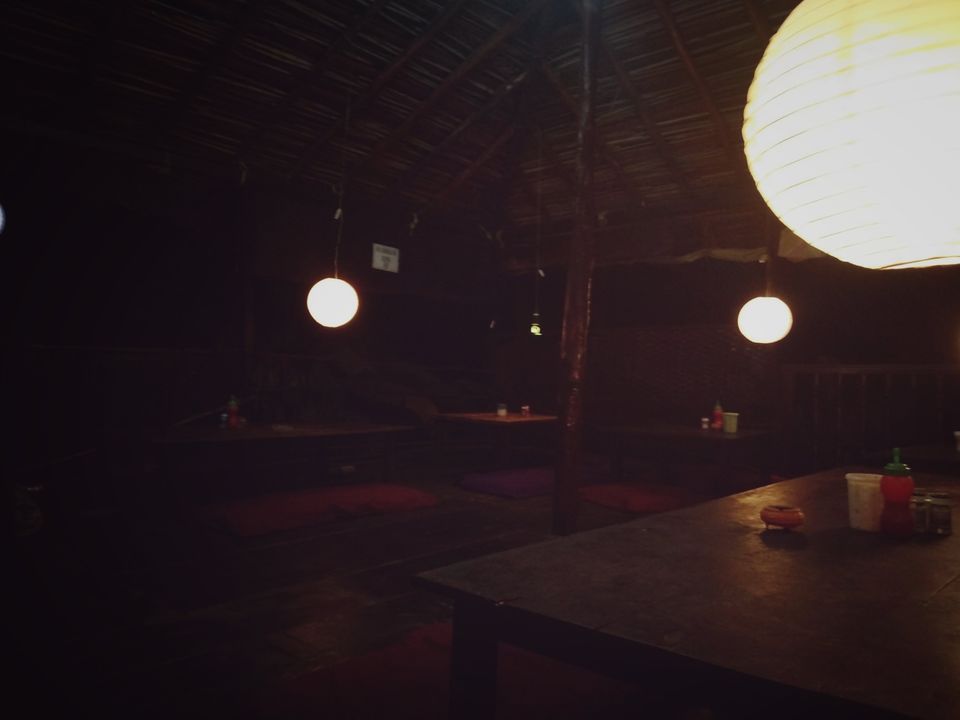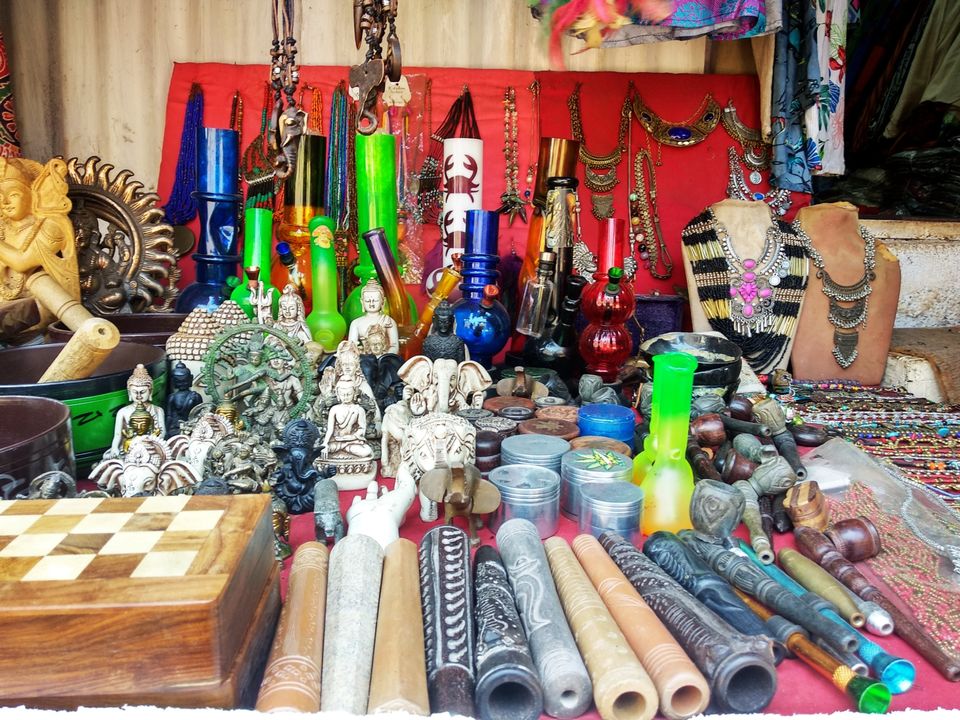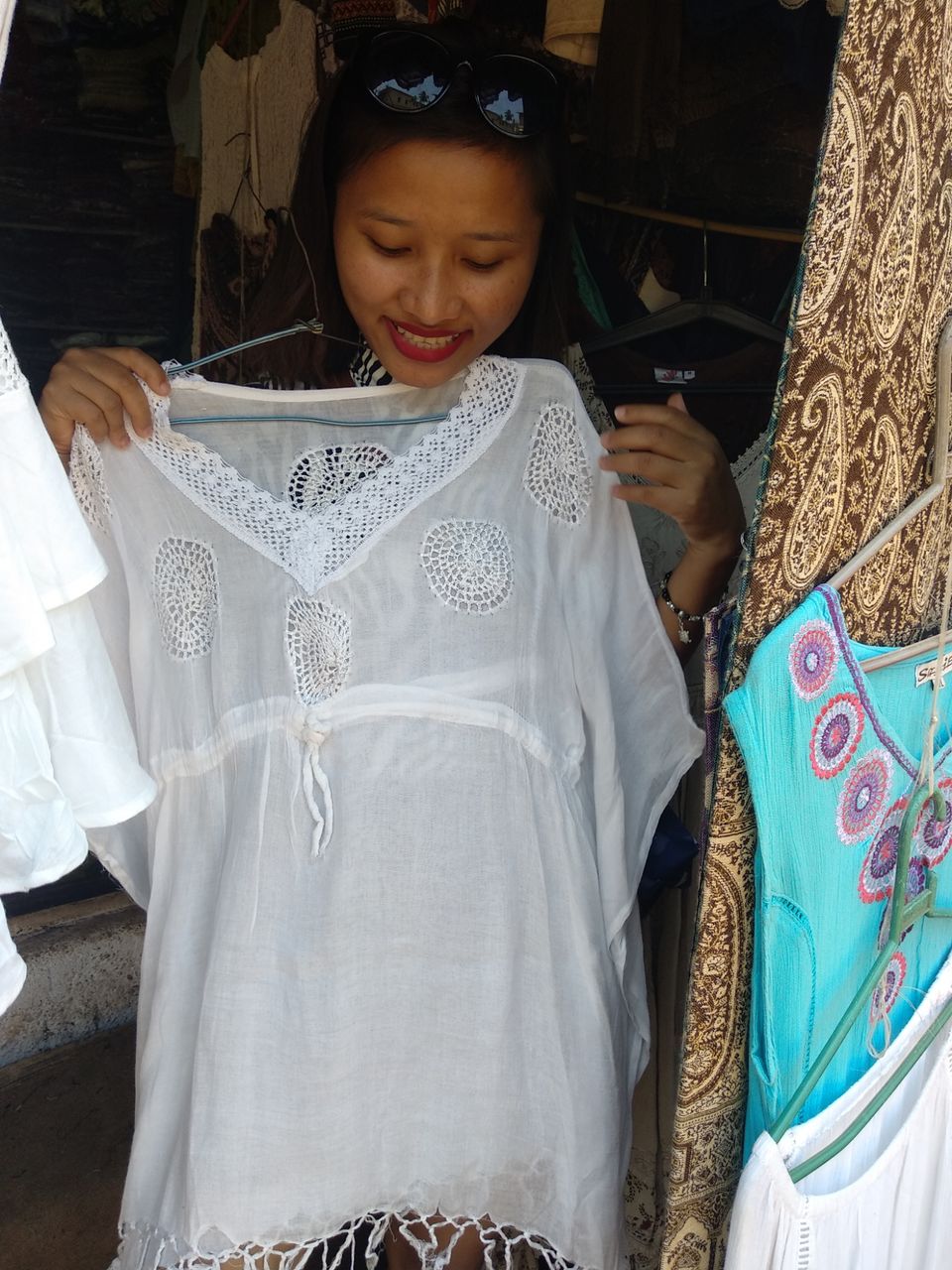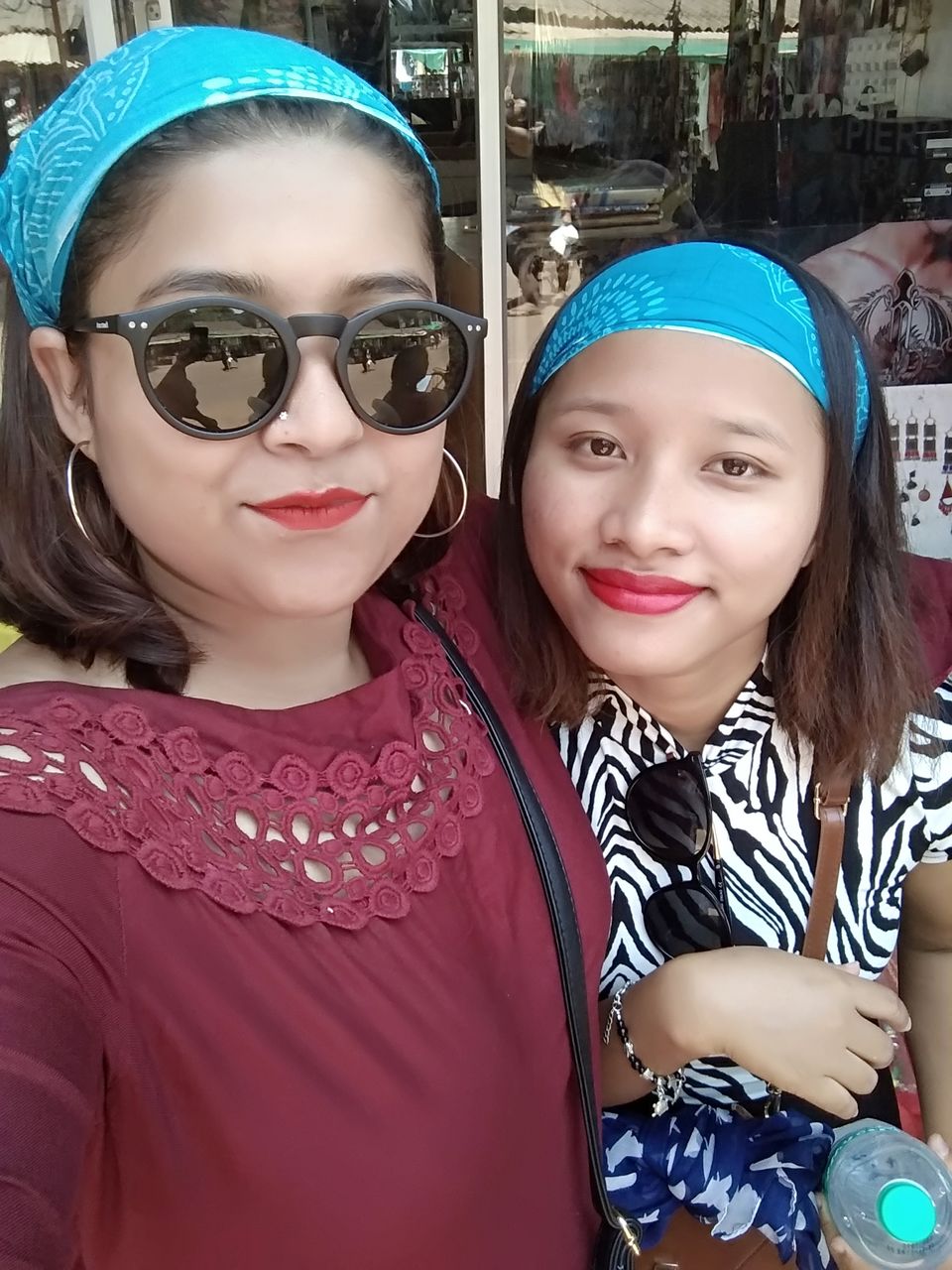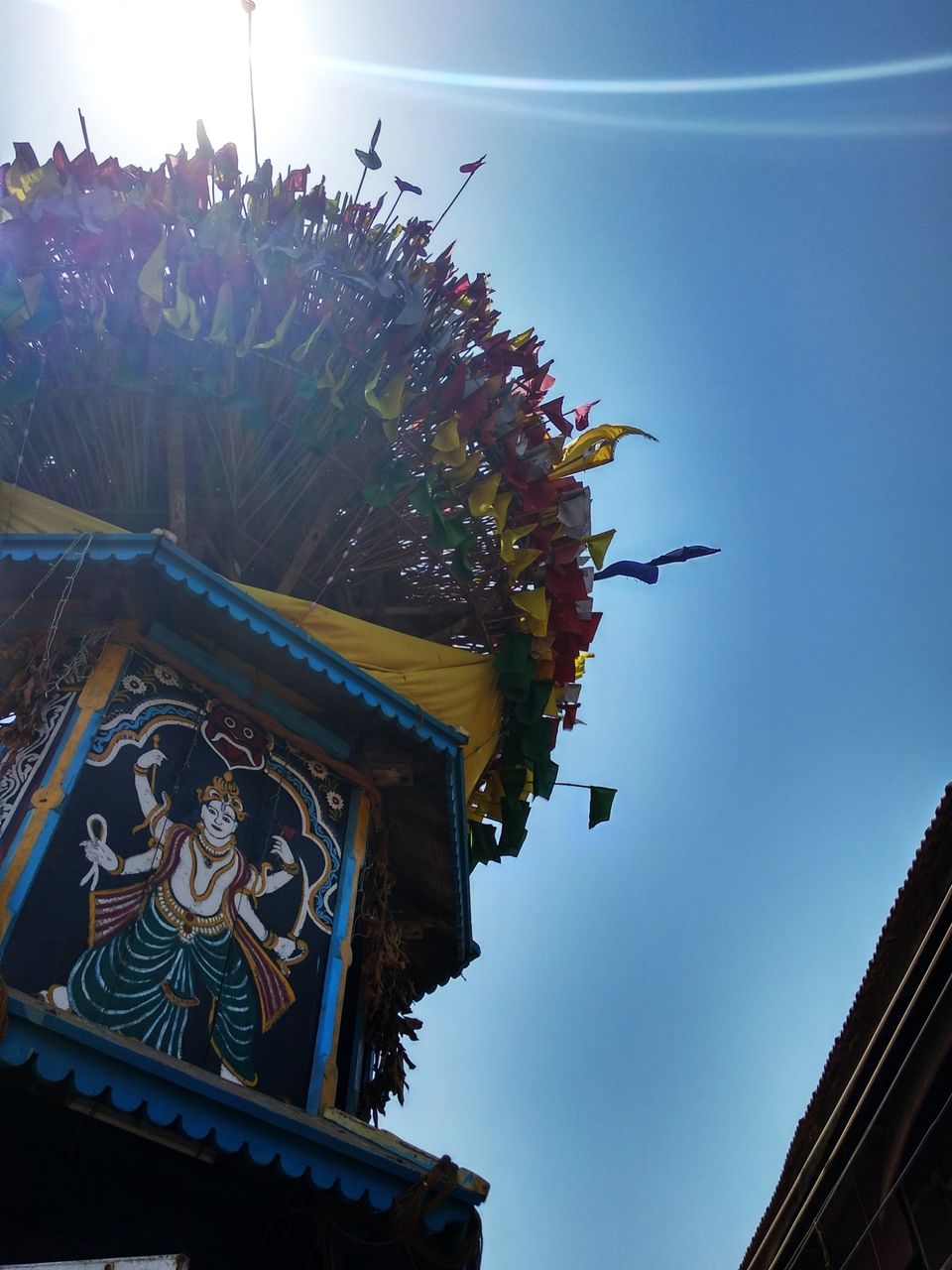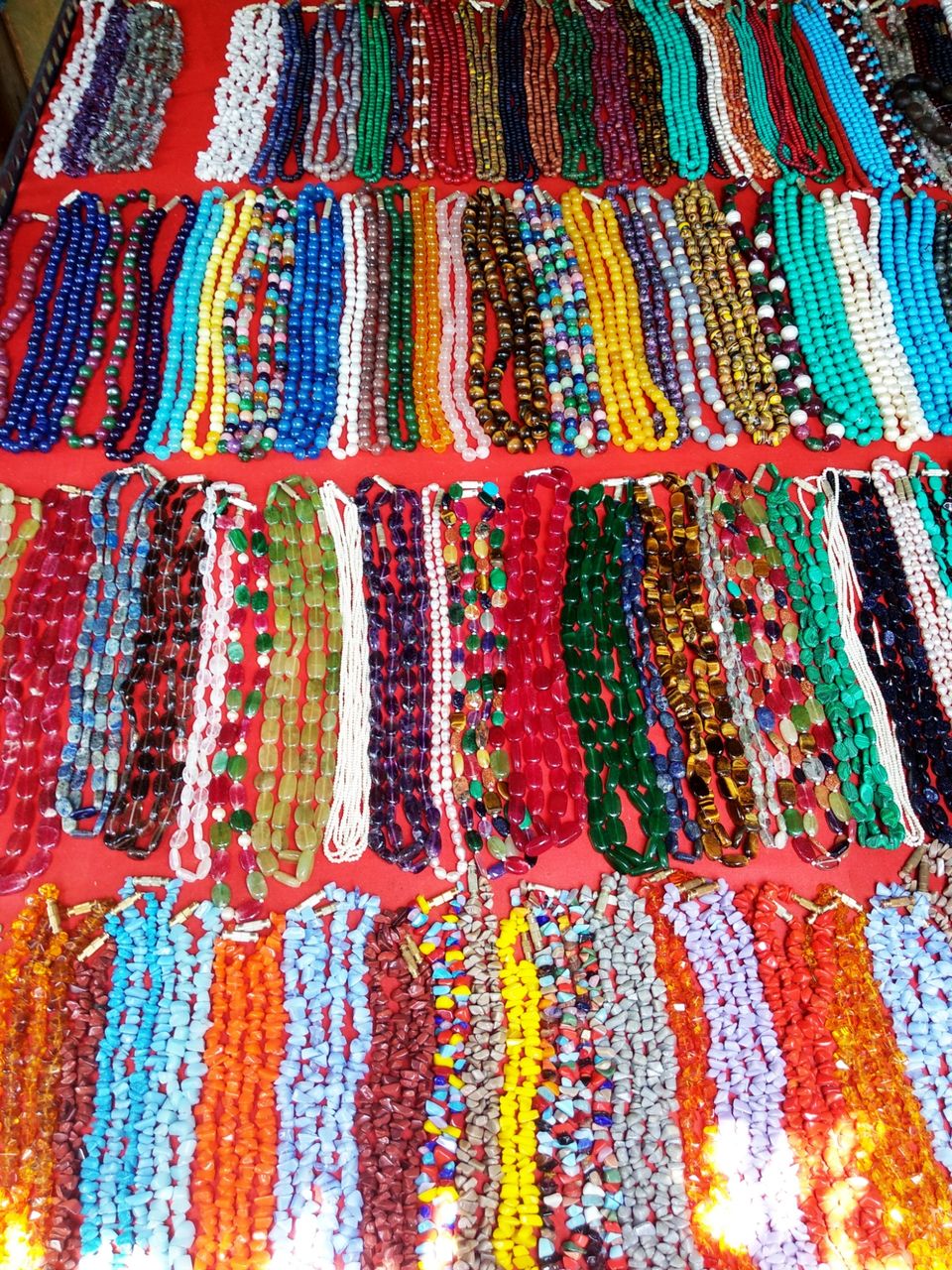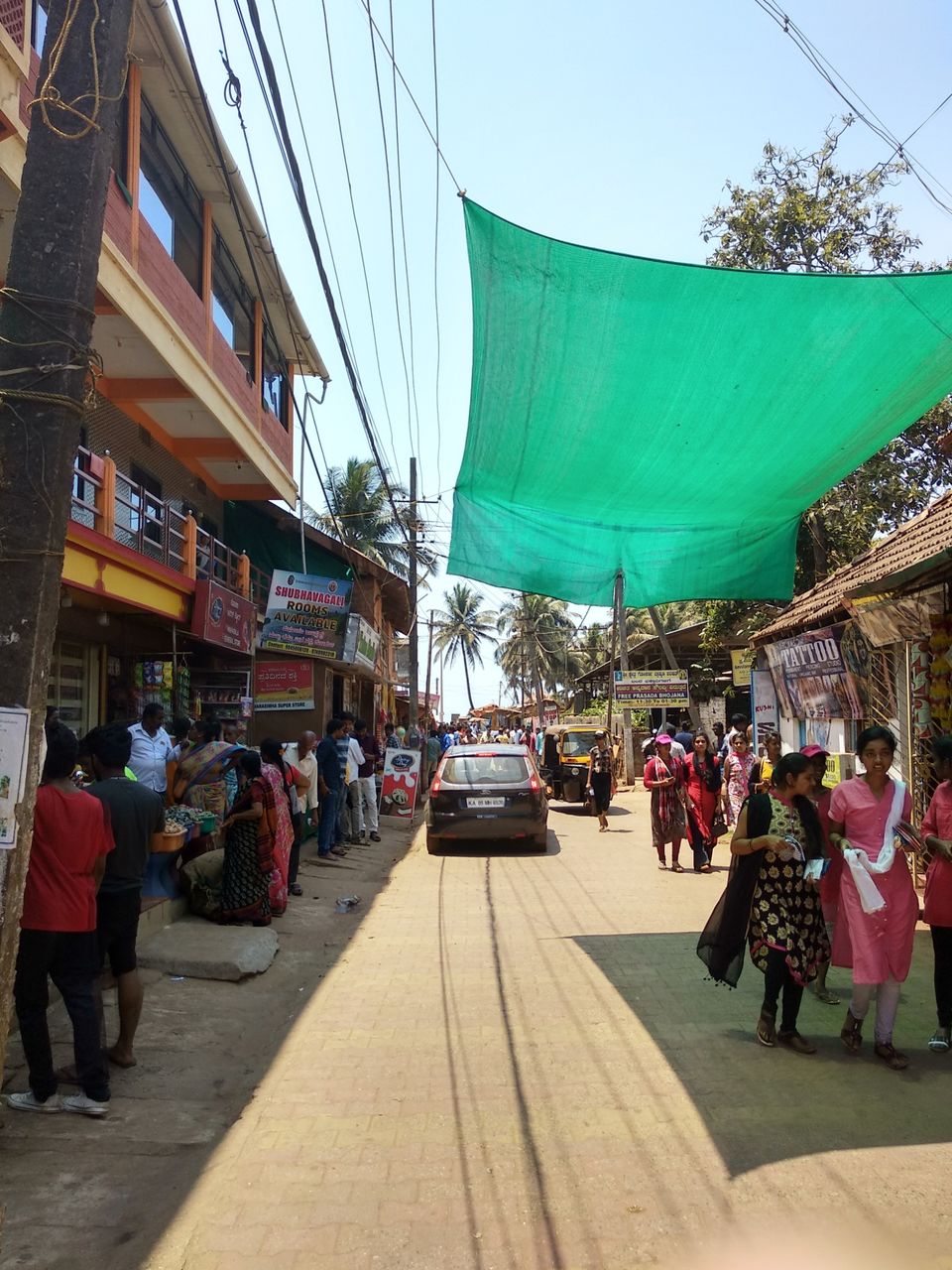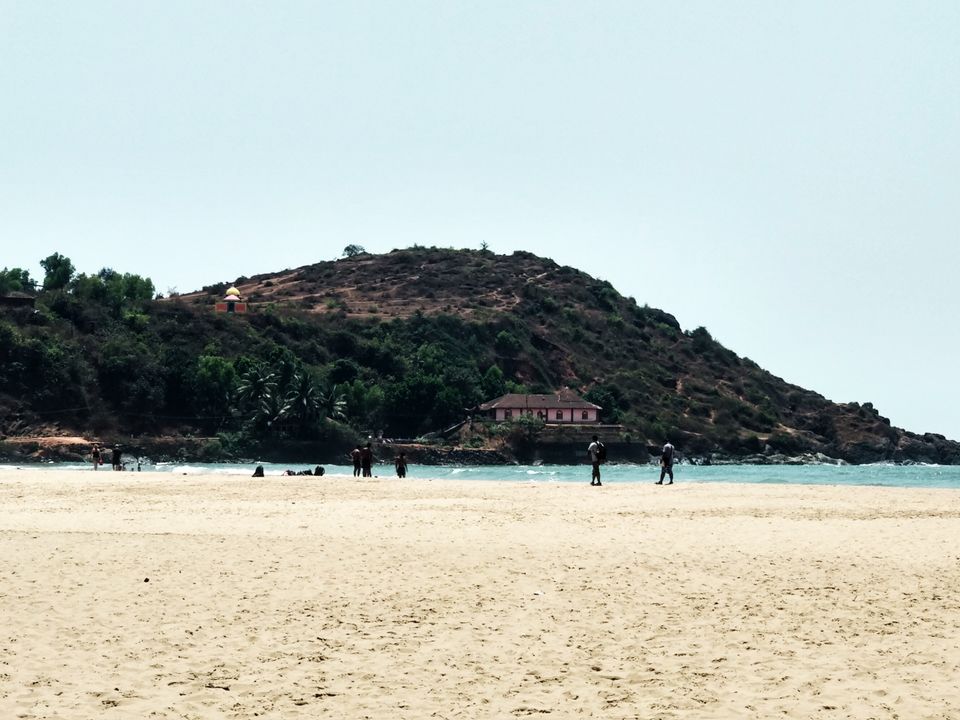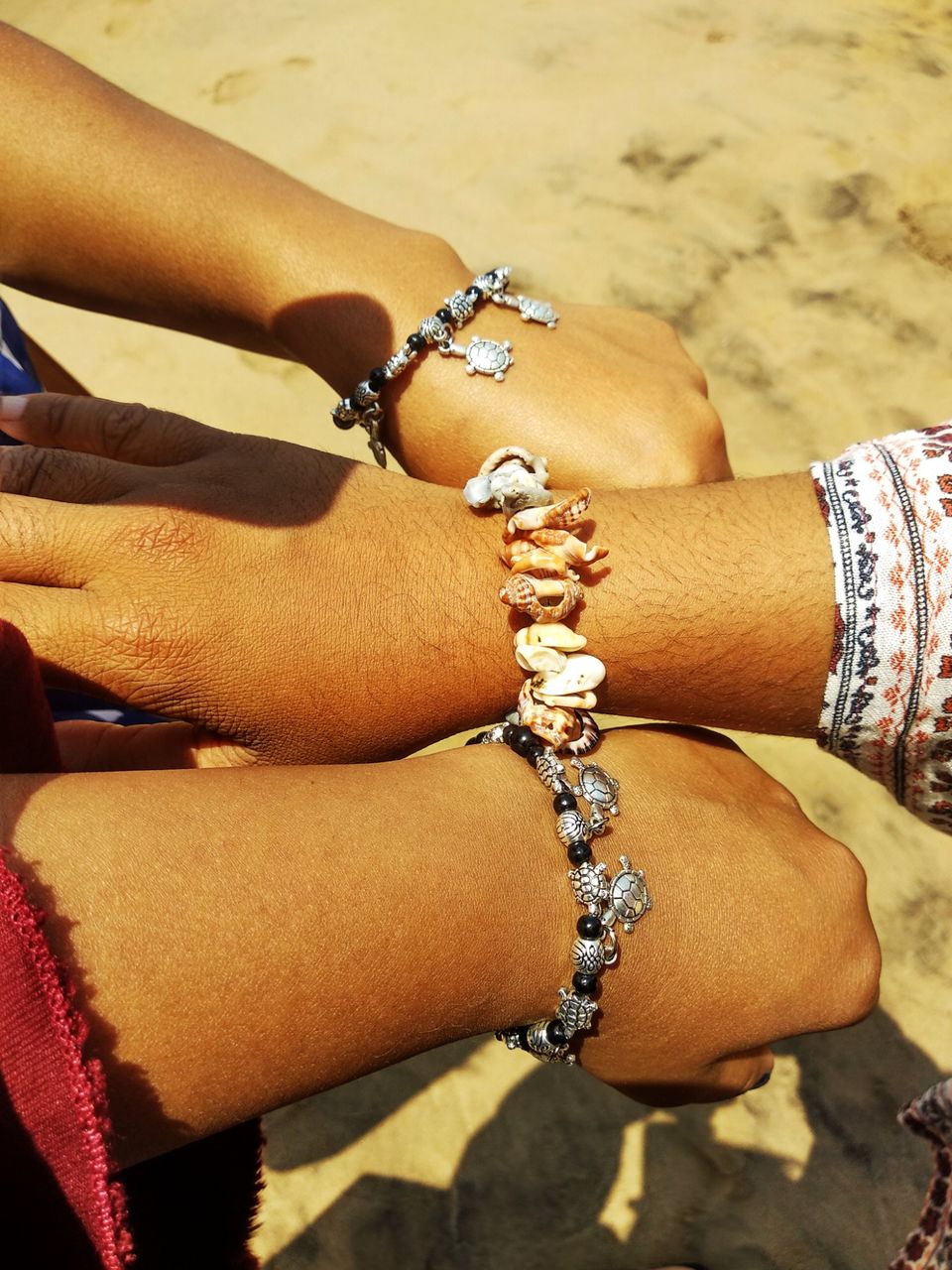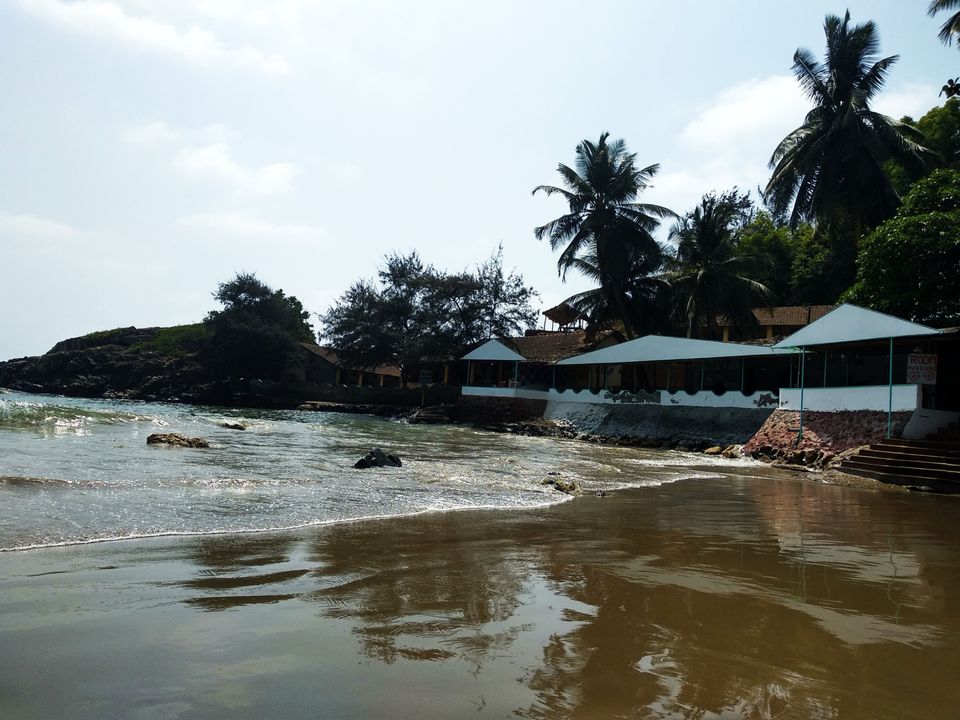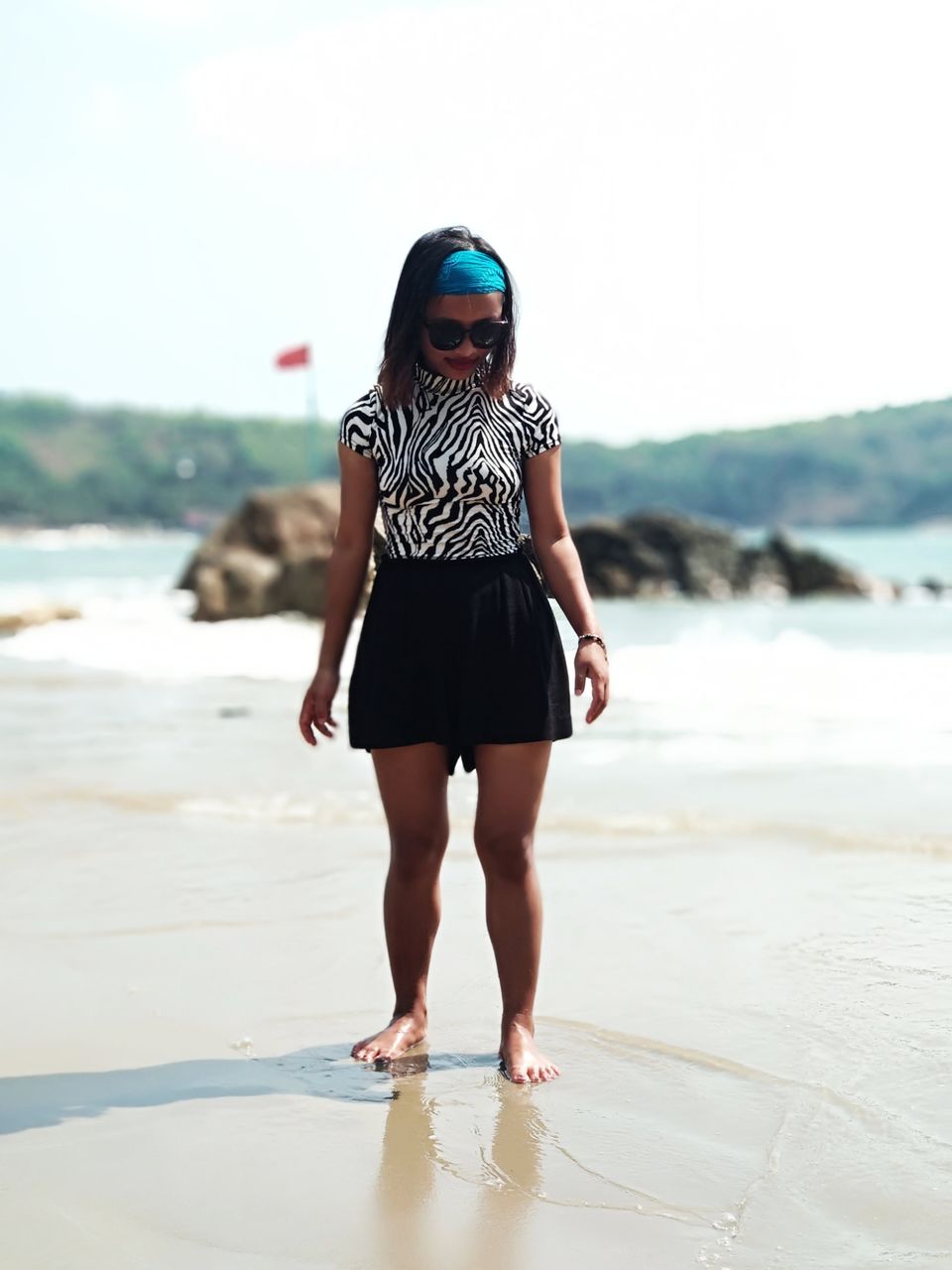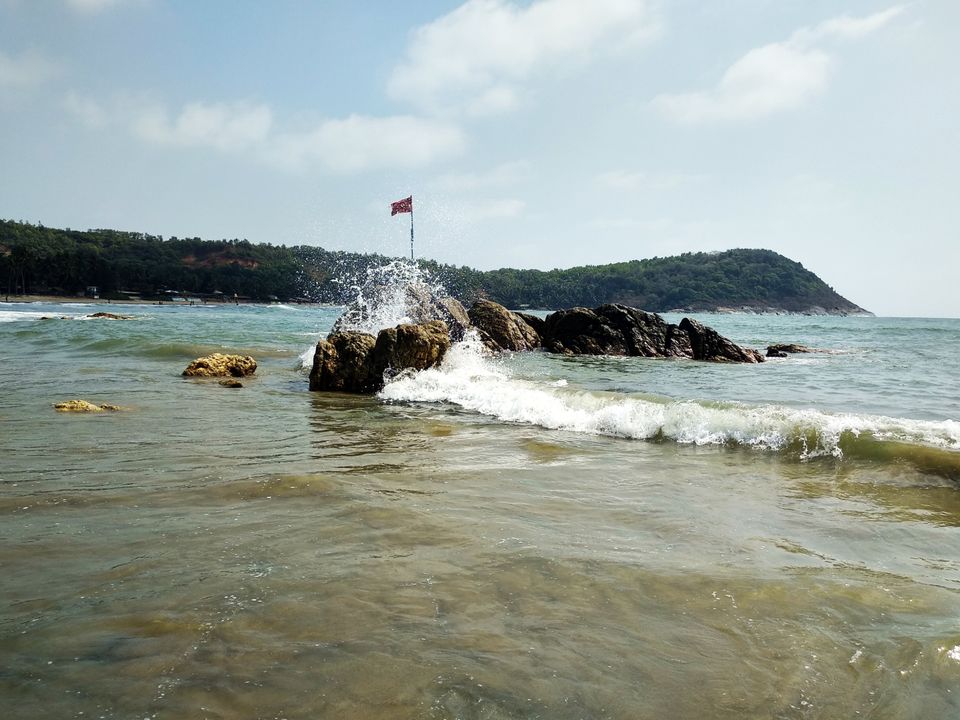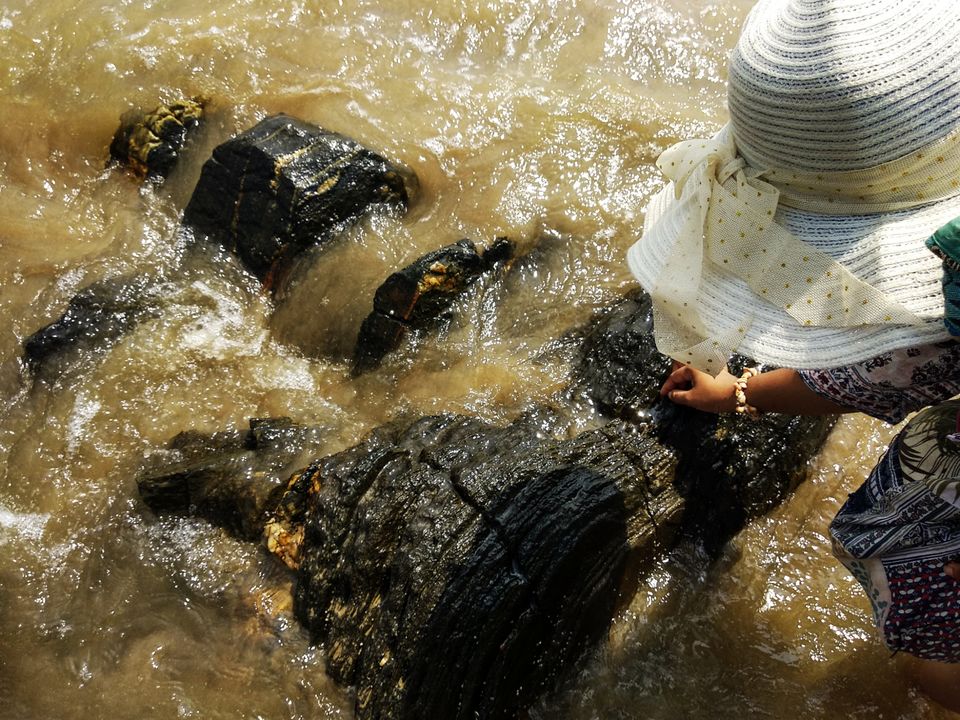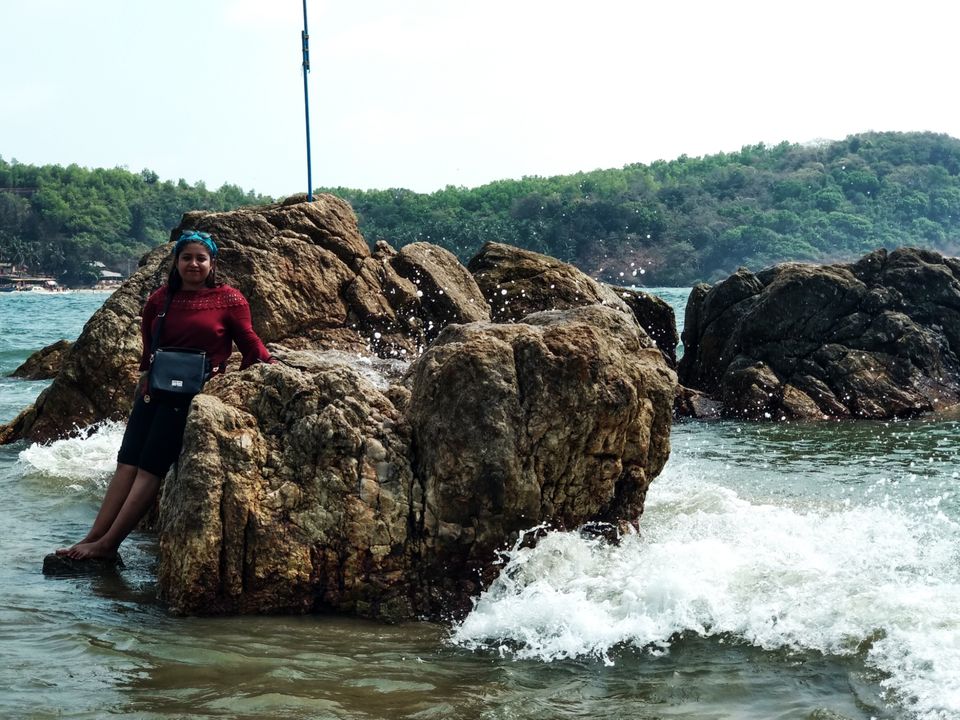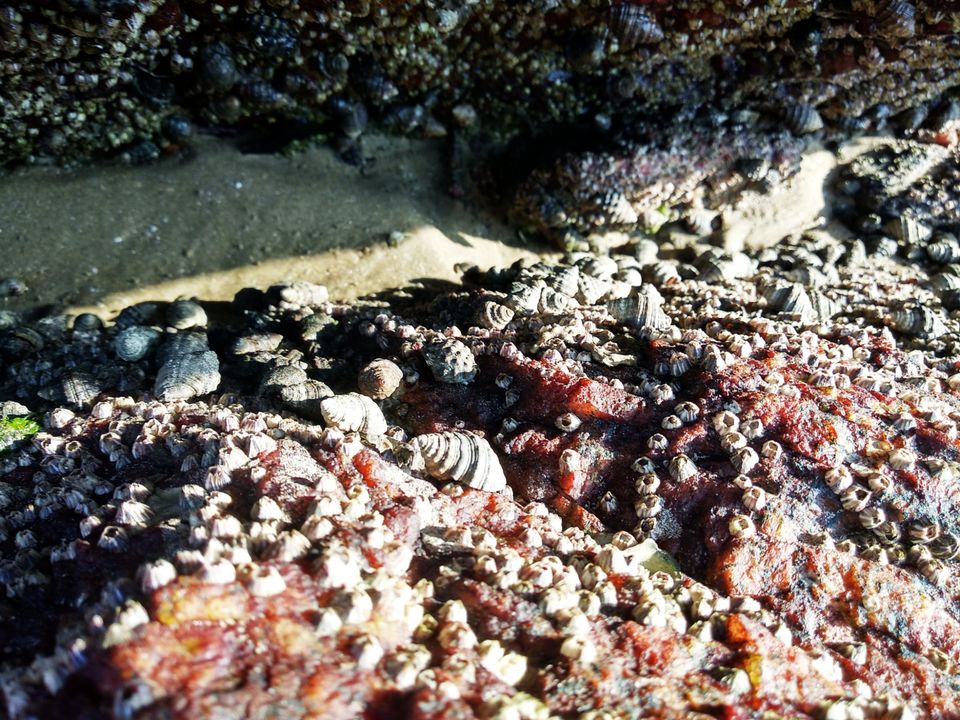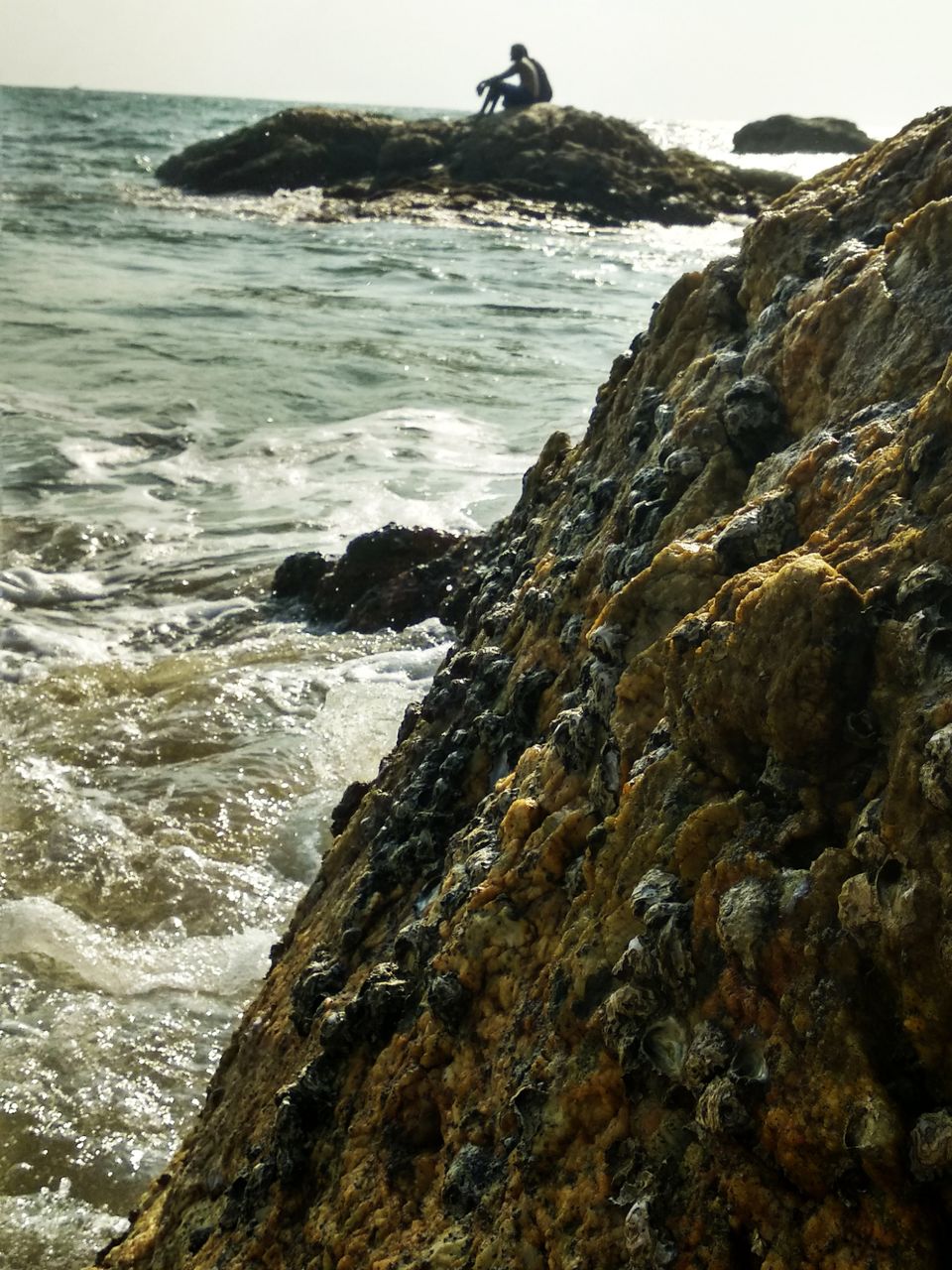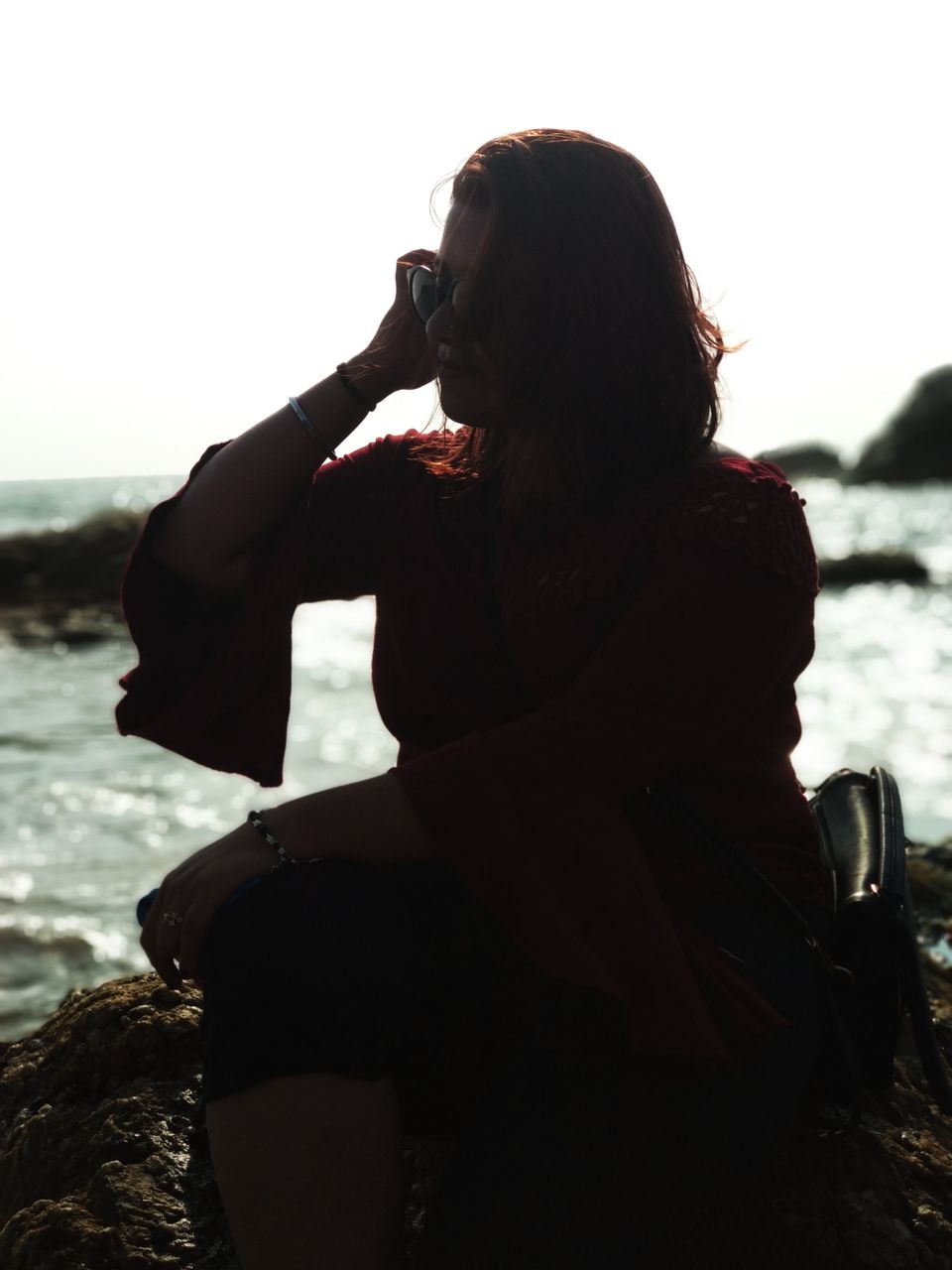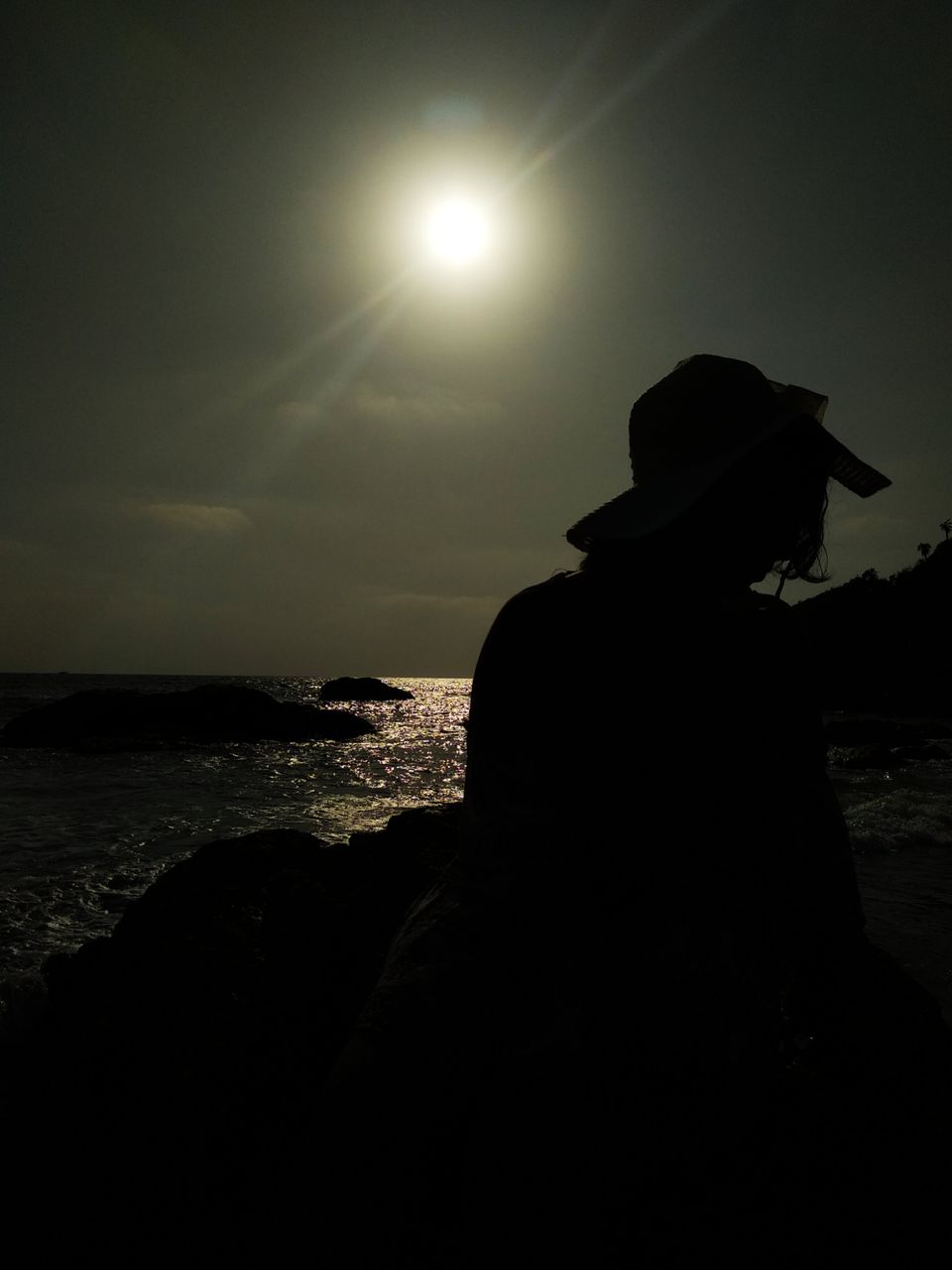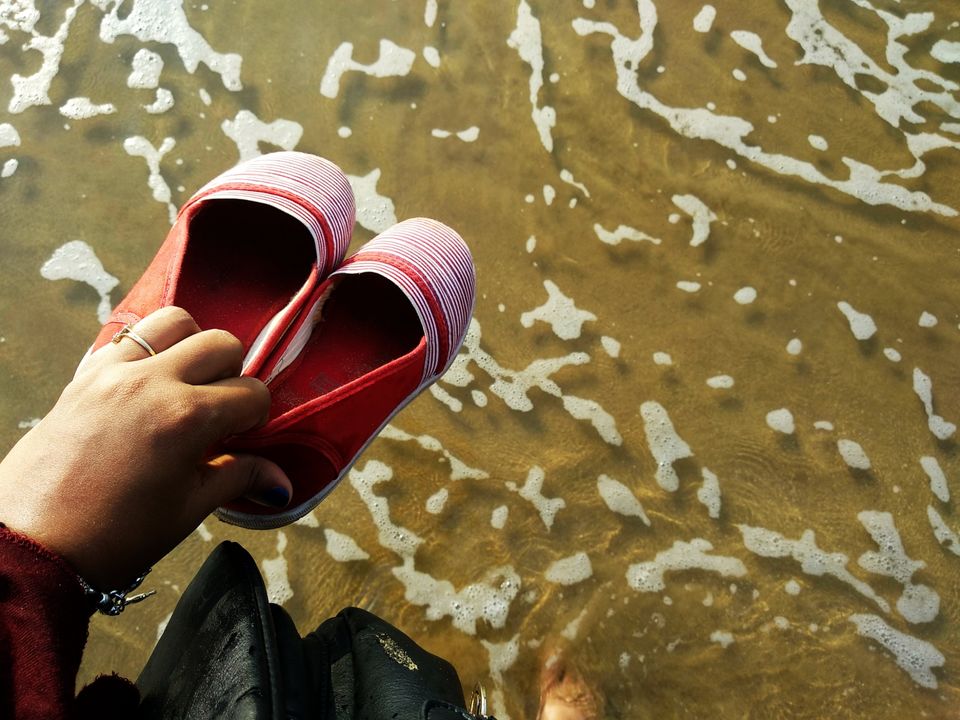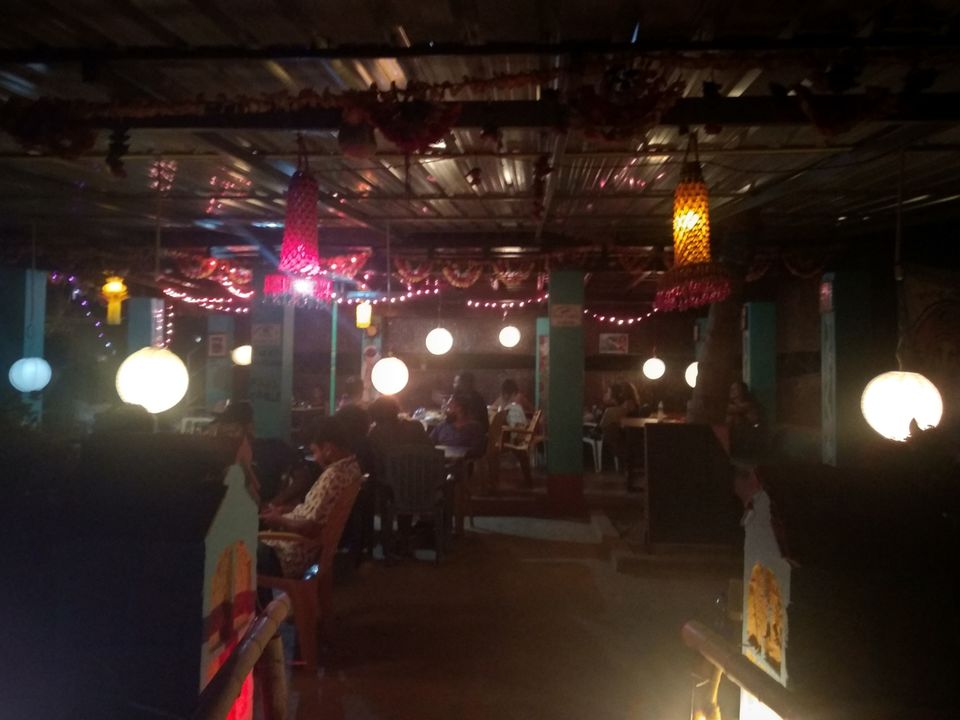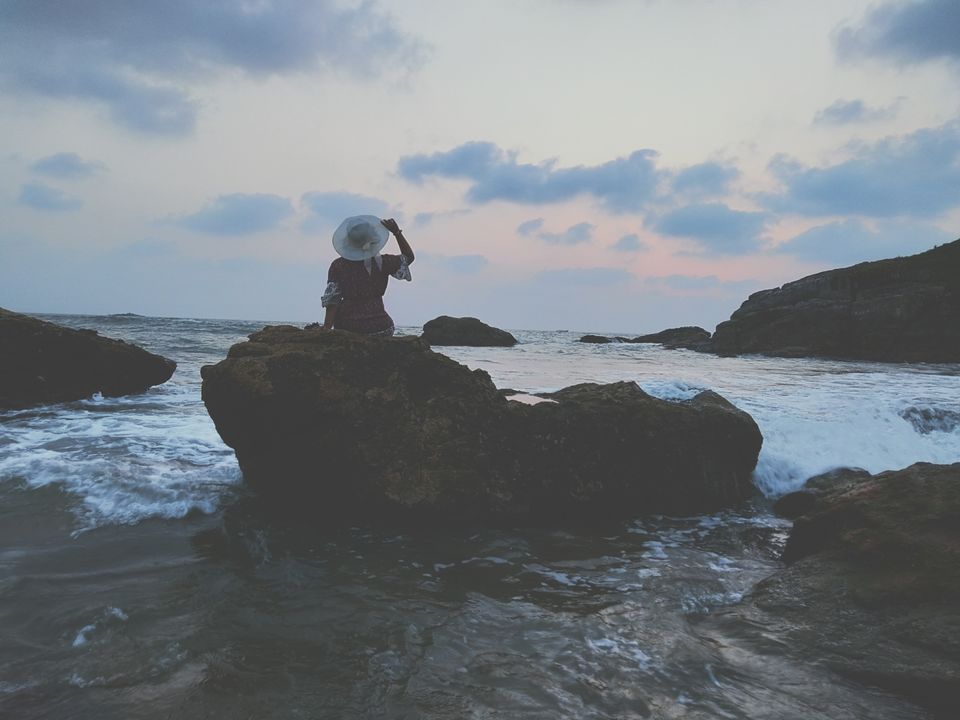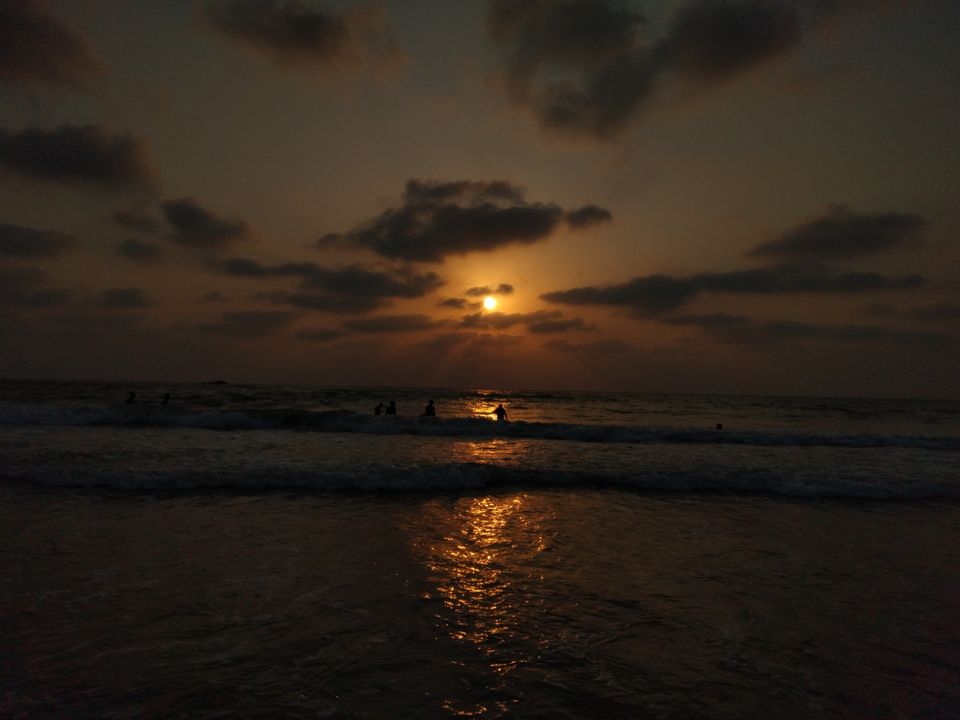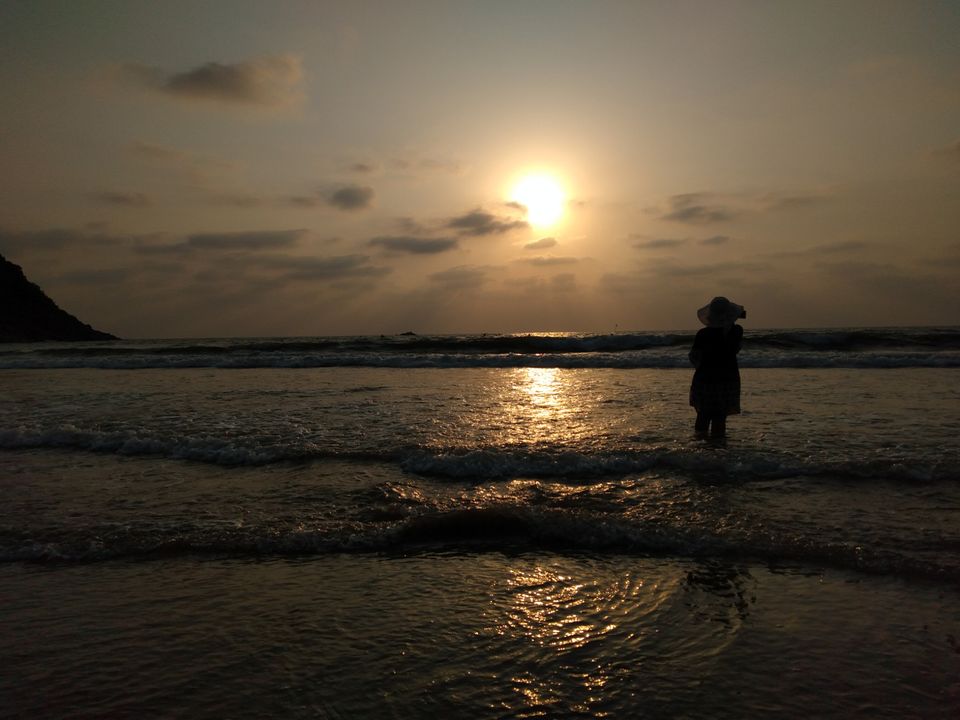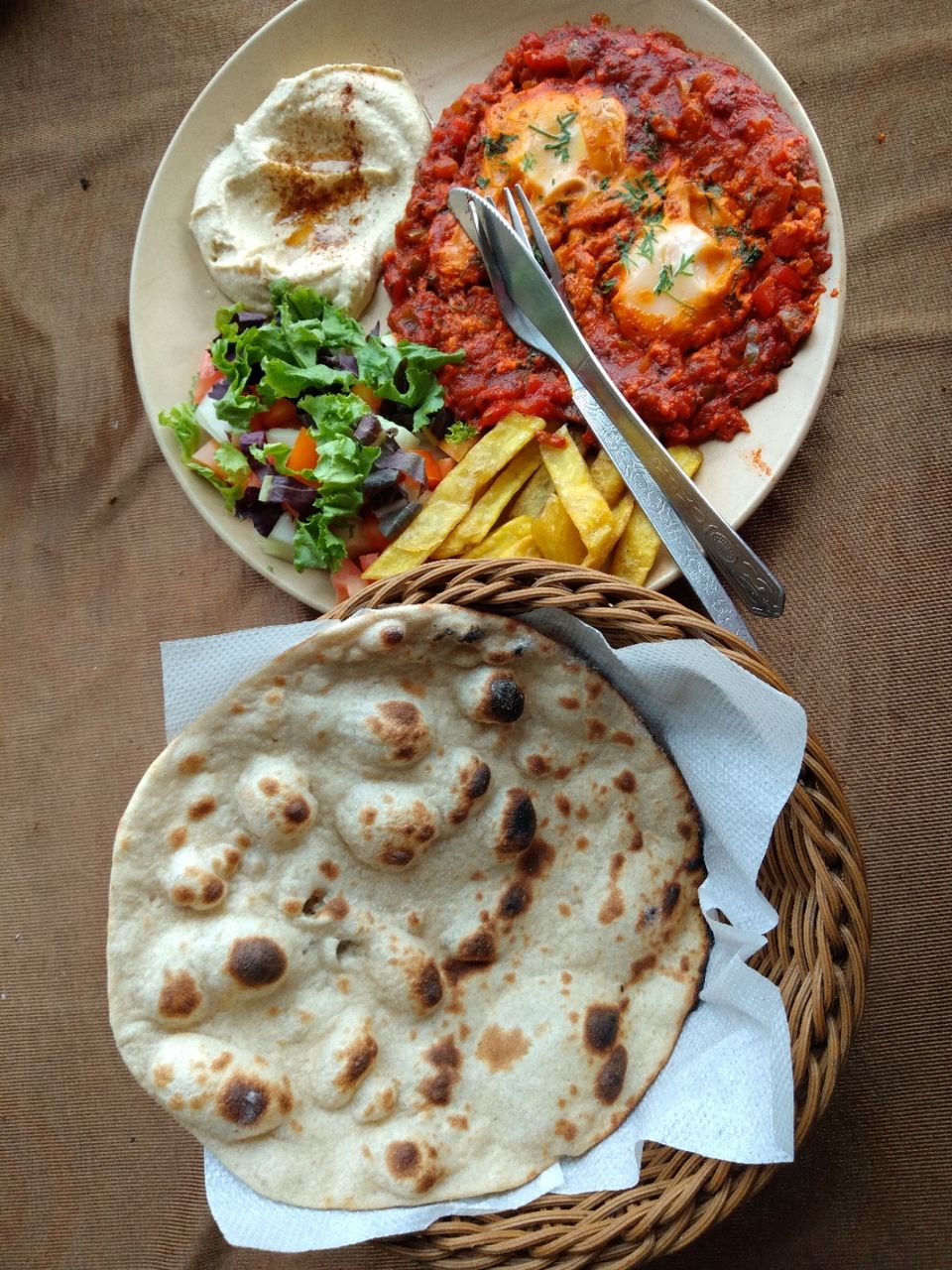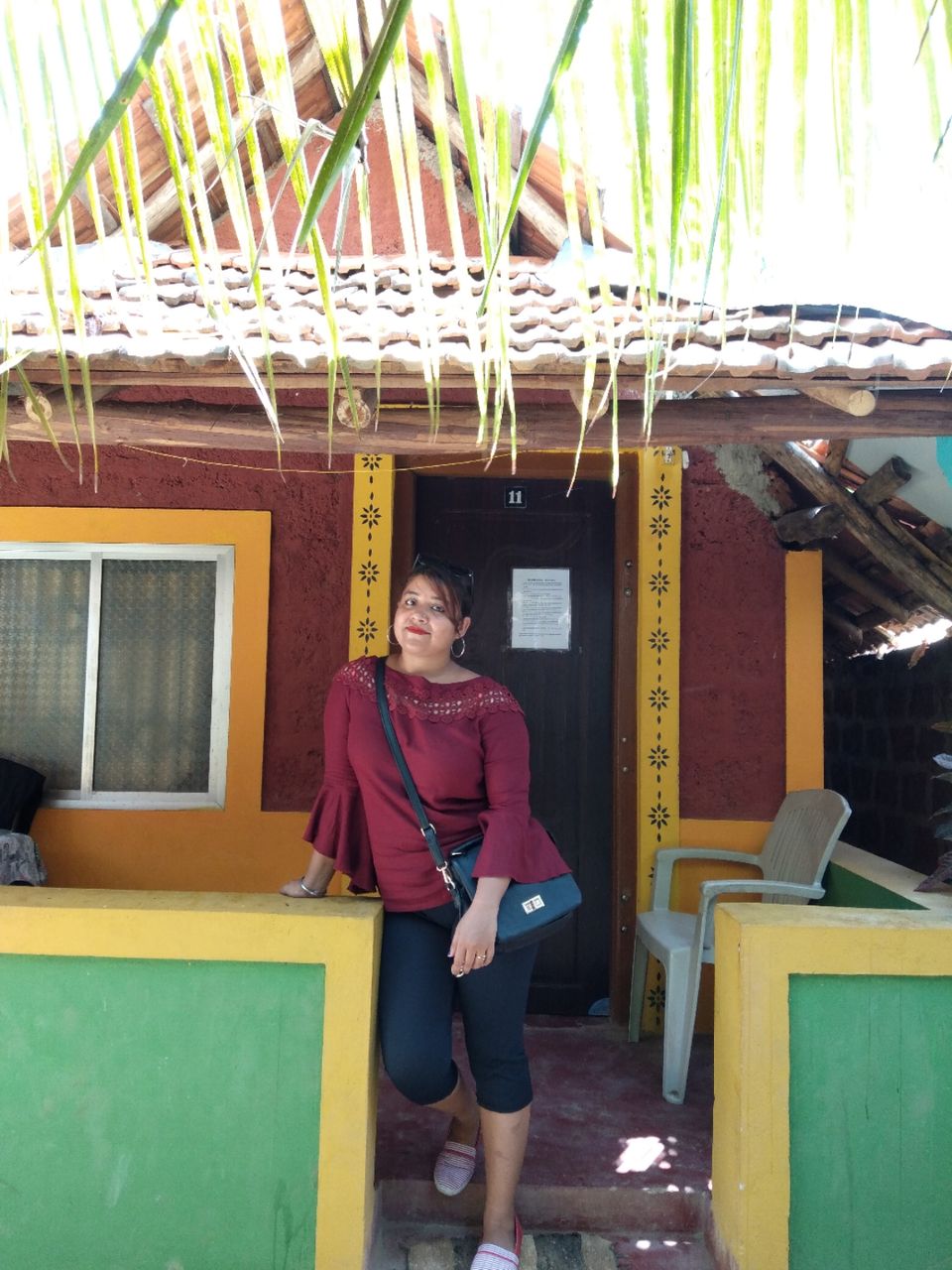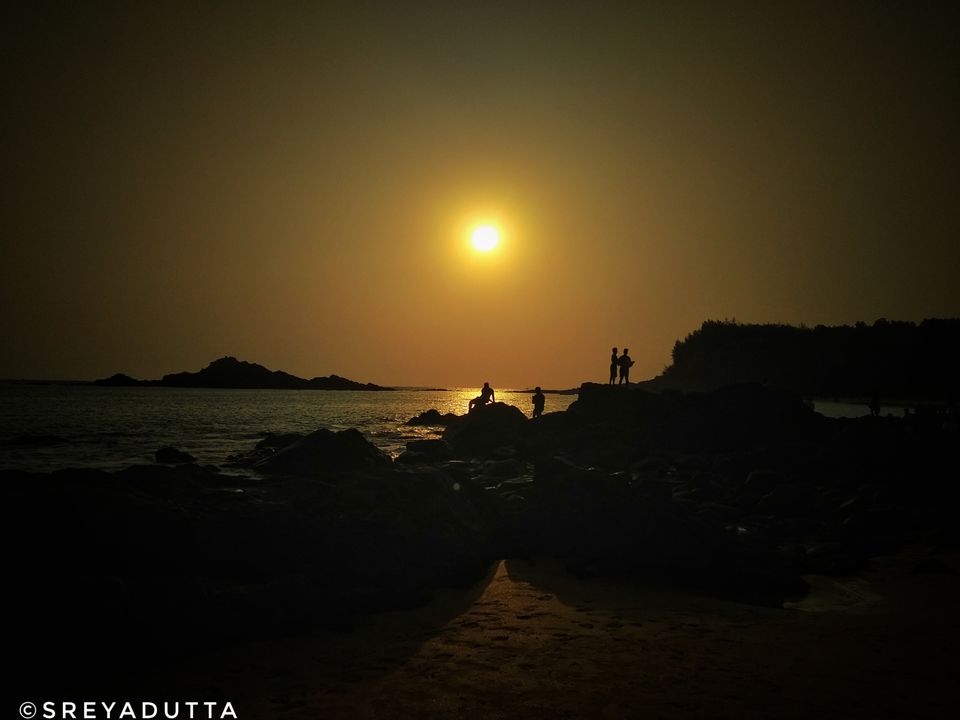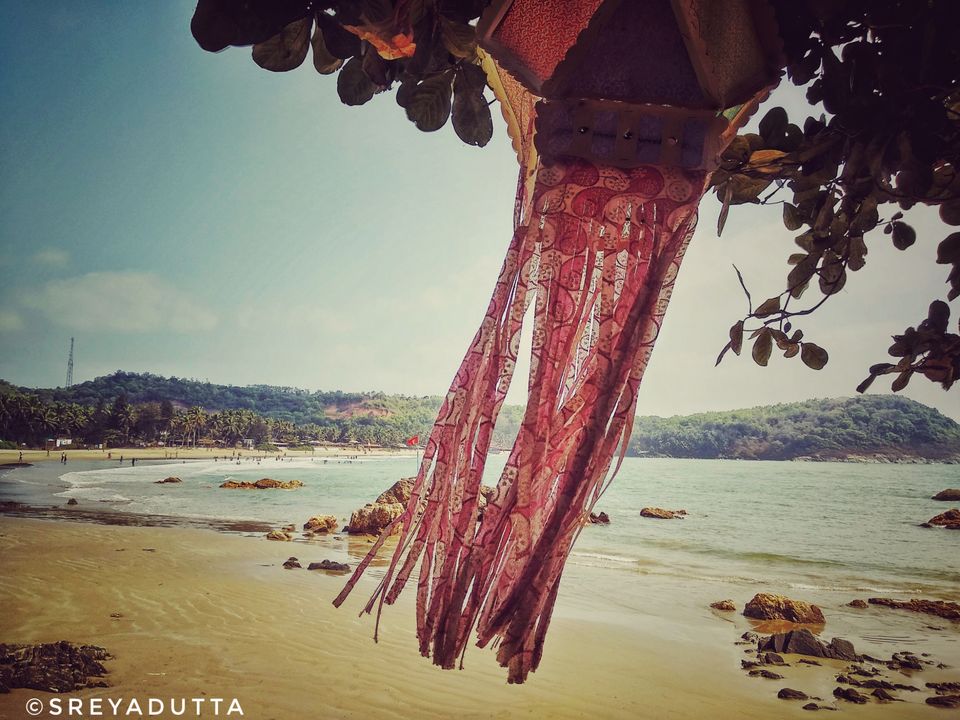 The second day was relatively chill as we had to cover Gokarna main beach, and Kudle beach. We ended up spending more time in the main market by the beach. We got some funky tshirts from a store with Budha inscriptions and some fancy fabric. The temples were pretty. You can always bargain at the shops like directly bargain from 500 to 200/- 😂.
P.s. this tactic will actually work, just pretend to walk out of the shop if they don't listen to you. I'm sure you'll land up with 3 to 4 tops or tshirts. A lot of simple kurtas, hairbands made of saree or bedsheet (they look uber cool, trust me).
The main beach is pretty dirty. So we decided to move to Kudle. That is one amazing beach for instaworthy shots and the amazing sunset. Kudle offers you good cuisine. We tried La Pizzeria. You must try the Shakshuka. It's out of the world. Also after a long day you can watch the sunset with an ice cream in your hand by the beach. Overall Gokarna is a place to relieve you from all your stress.
We returned by evening had an open mic session where our friend participated. We made some amazing friends from Kerala. We jammed till 1 a.m. at night until the "bagal wale bhaiya" asked us to keep it a little down. We then went outside on the beach so late and played some James Blunt and stargazed. It was one of the fantasy nights I wished to live.
P.s. All of us are insta friends now (tsscchh the neighbours). It was hard to think of the next day when we had to leave. We ended up taking bath the next day before we left for our bus. We look like baked potatoes but, I would surely visit this place again given a chance. And our per head costs came upto 3500/-. https://www.instagr