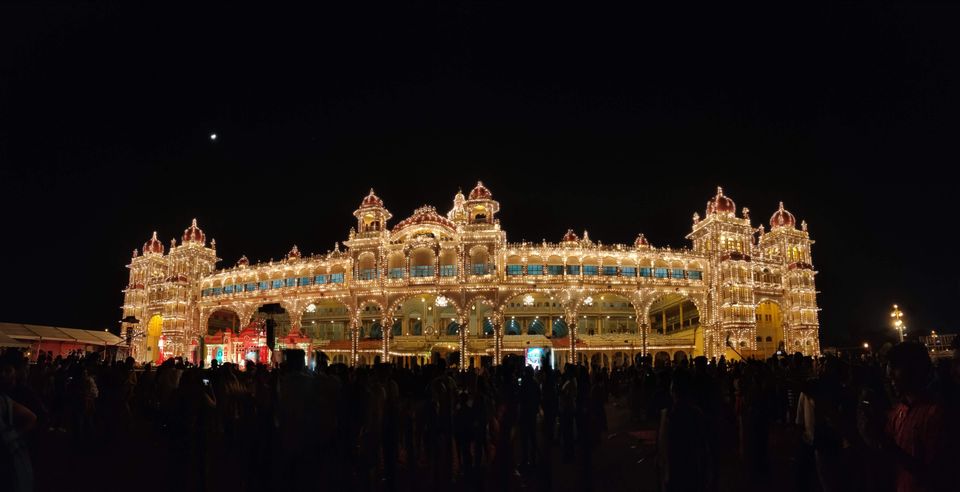 It was a boring afternoon and I was at my friend's apartment at Whitefield, Bengaluru. We were 4 in total: Me, Prakhar, Vishal, Rishav. We are very random planners. We can book everything online but we like to travel like locals which gives the real exploration of that place. For sure, you have to be a very good bargainer for affordable travelling and by luck, we have Vishal in our squad for that purpose.
I proposed the idea to make a trip to Mysuru because we have heard so much about "Mysuru Dasara". So we left the apartment at 2 pm and reached Kampegowda Bus Station and from there we headed to Mysore Road Bus Stand where we got the bus for Mysuru at 4:30 pm. We are North Indians so it was very different as well as pleasureful journey for us. In route, there were coconut trees in parallel of the road and hills can be seen from far.
I spoke to some local people who knew a little bit Hindi or English and tried to get the real glimpse of the culture. First stop was Ramanagara where shooting of Bollywood cult classic "Sholay" was held. Then Bus stopped at Maddur where we took our snacks. Finally we reached Mysuru at 7:30 PM. Festivity can be experienced just by watching the decorations in the city. There were so many restaurants near Bus stand. First we took our dinner which costed us just Rs. 712. Then we headed to Mysuru Palace as it was on 1 Km walk from there. Entry inside the main palace building was not allowed after 6PM but what we experienced is just indescribable. The whole Palace was illuminated with lights and cultural festival was being held. There was so much energy all around. Now it was around 11 PM so we found a lodge nearby which costed us Rs. 1000 and we slept like a baby after a tiring day.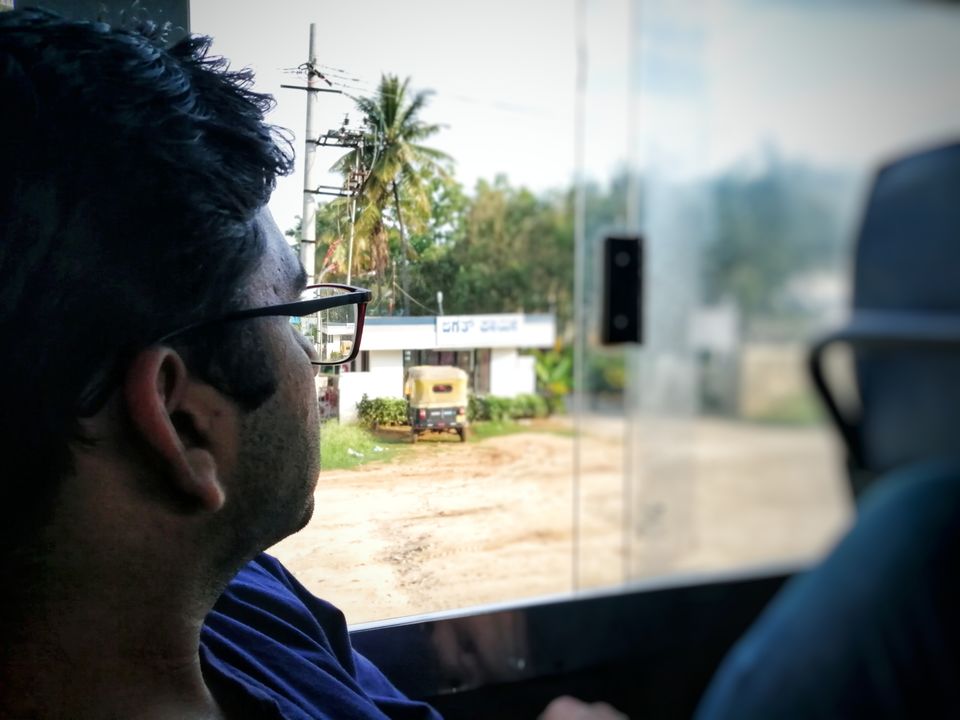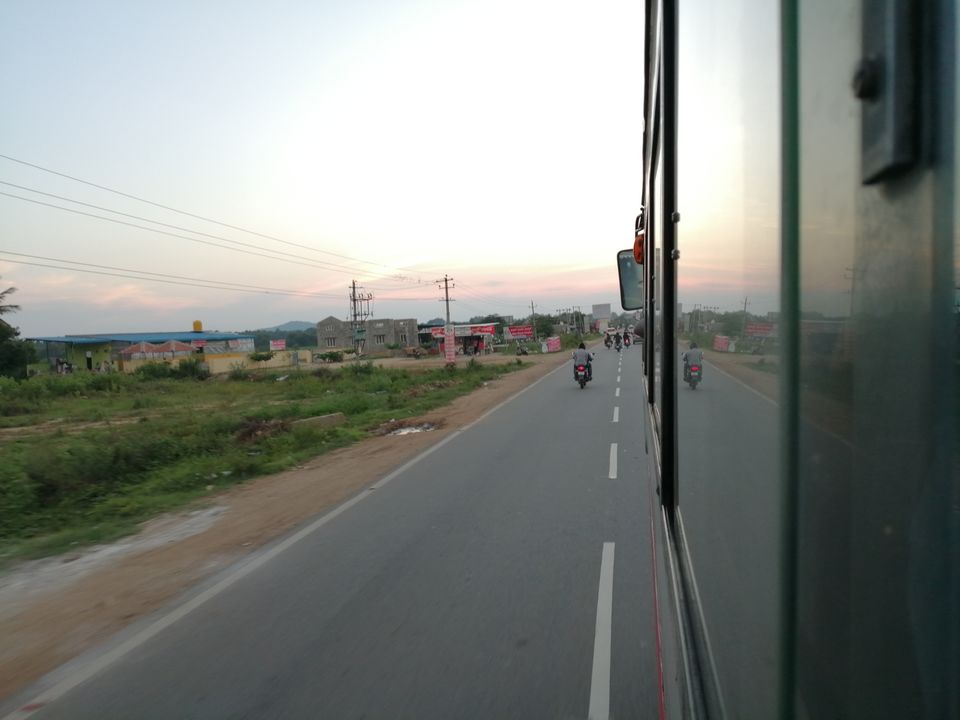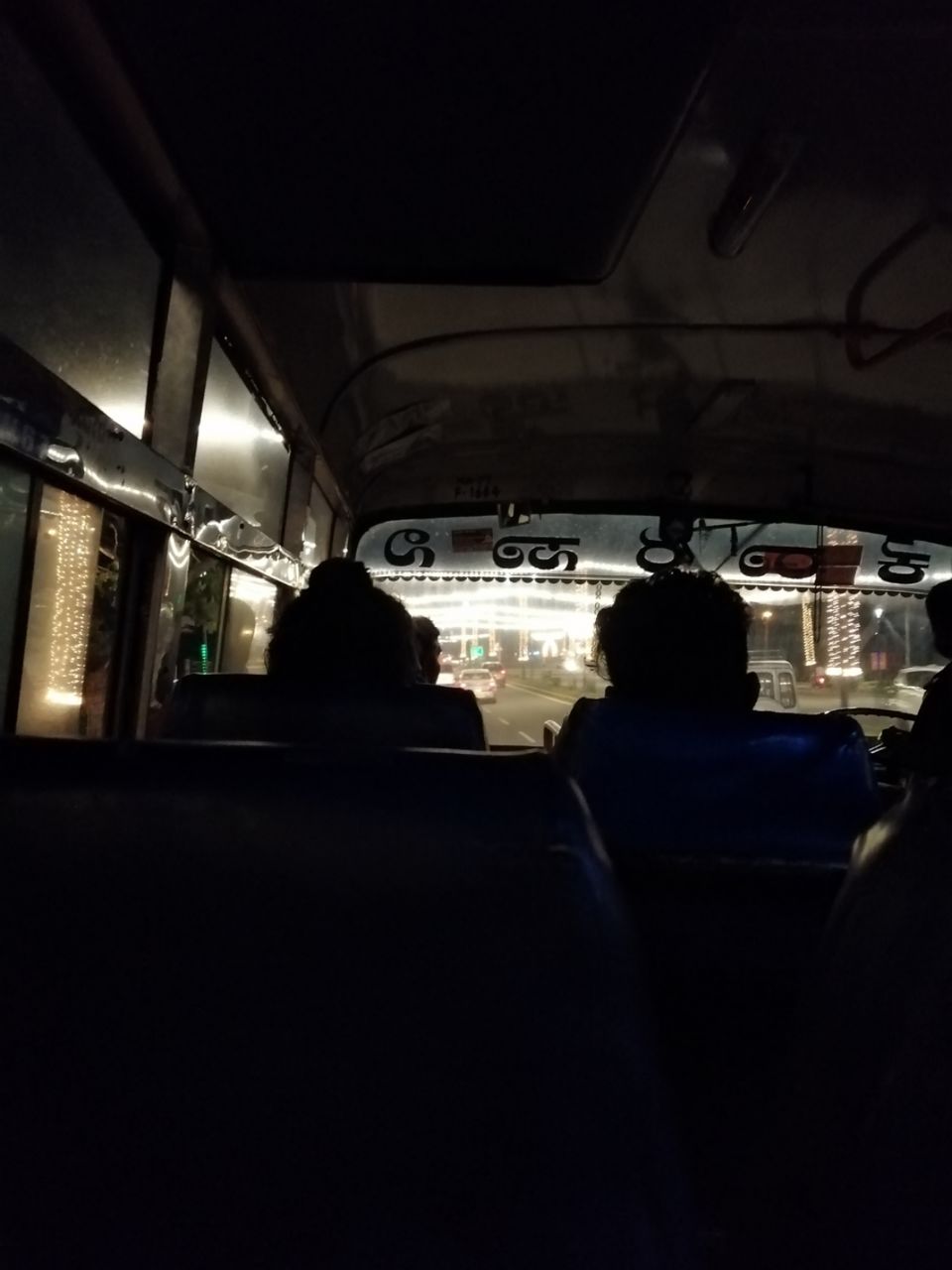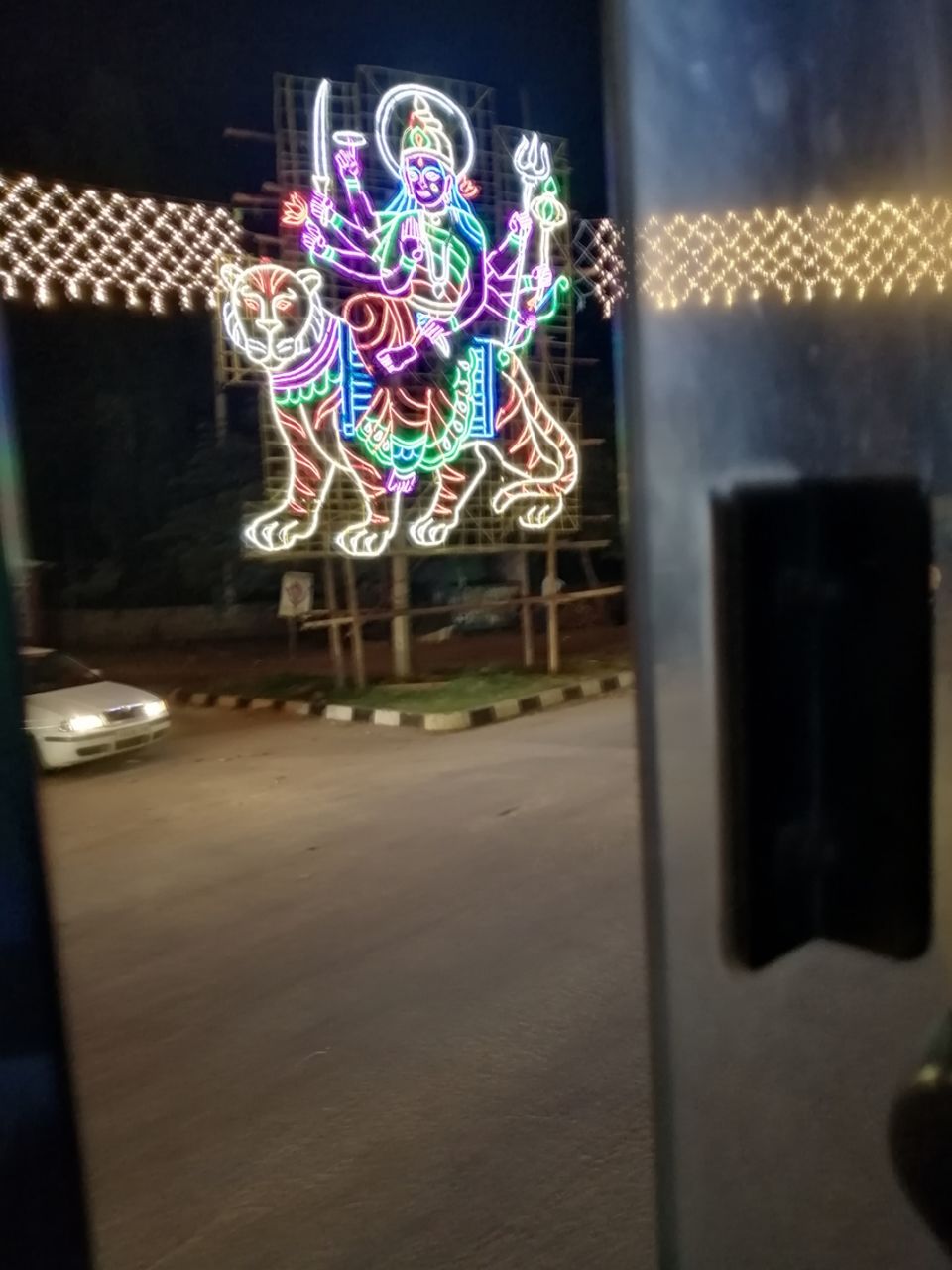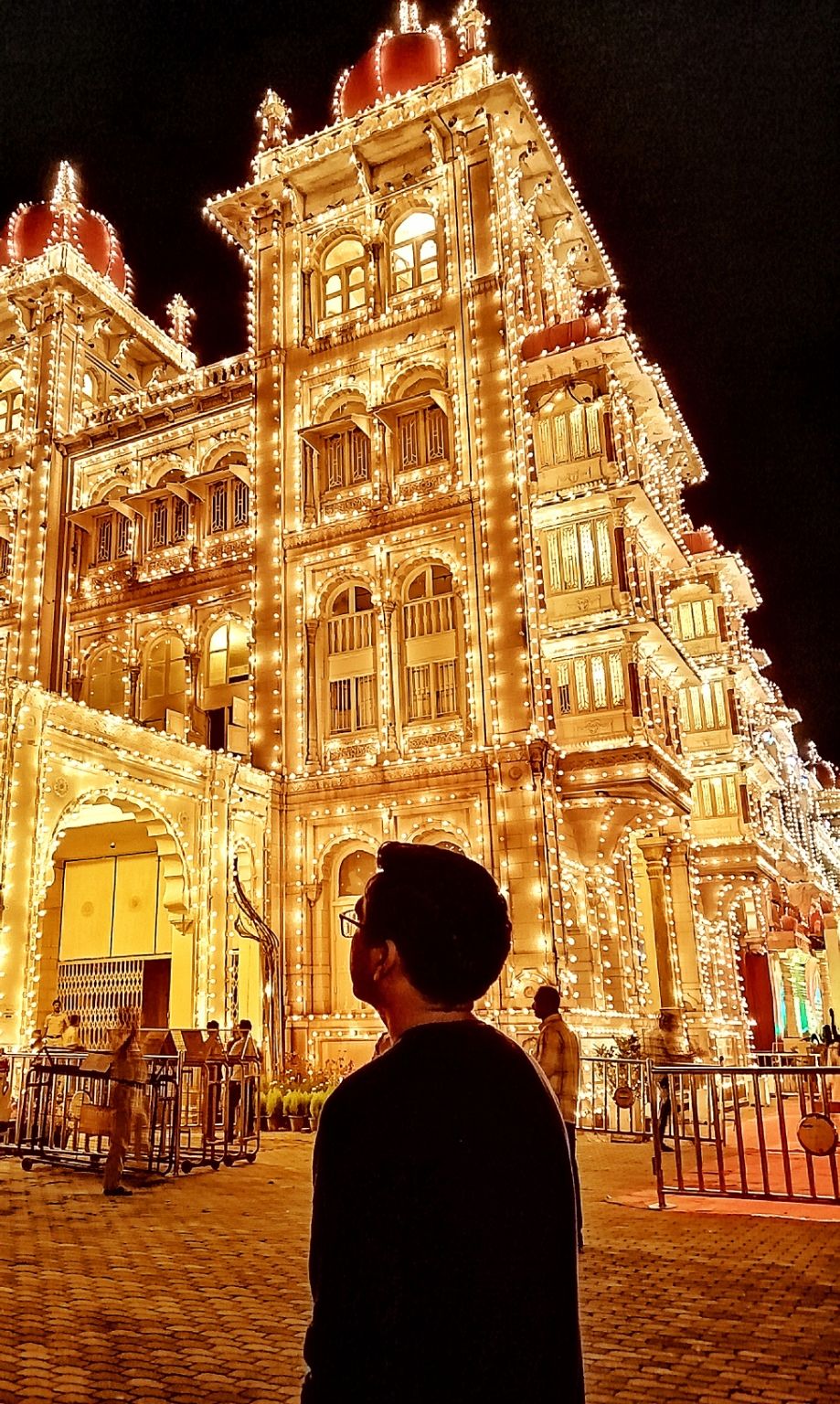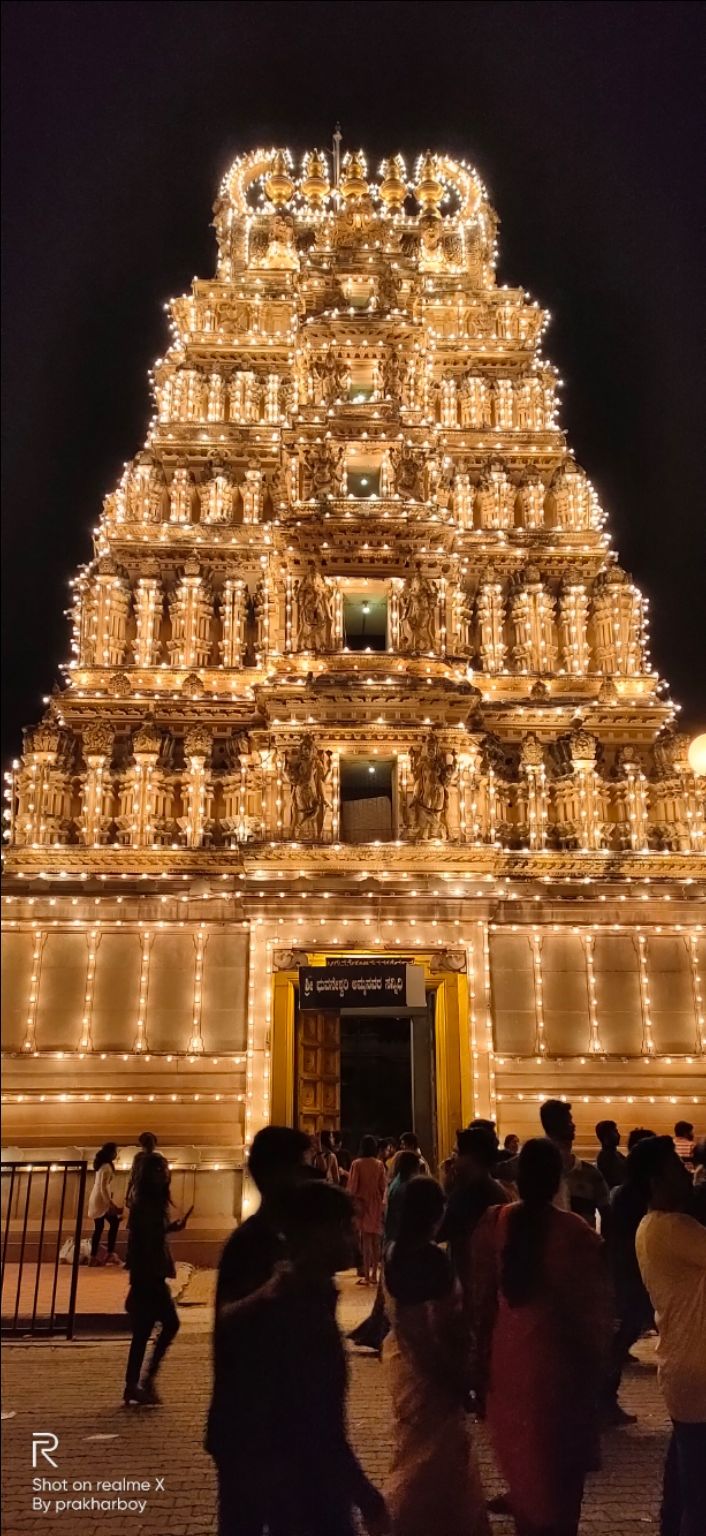 We woke up at 6 AM and headed to "Chamundi Hills" by a city bus at around 7 AM. First we reached to Chamundi Devi Temple. This place was so crowded so there were special entry tickets of Rs. 30 and Rs. 100 as well as free entry. But irony was that people in free entry queue was lesser than special entry ones so you should check it first before buying tickets. I also felt that India is not a poor country, just kidding. Temple was so mesmerizing for us as it was built in typical Dravidian Style with hilly rocks which was very unique for us as temples in North India are of very different style. Outside temple, there were restaurants so we took our our breakfast as Masala Dosa and Filtered Coffee in just Rs. 300 and we loved that. Then we took a walk down to Mysuru City View point by hilly roads. The environment was so refreshing and there was greenery all around. View of Mysuru city from the top was a treat to our sleepy eyes.
It was around 10 AM. We booked a taxi for Rs. 120 from there to Mysuru Palace to observe it from inside. Driver was so friendly, he also worked as our guide. We reached there at 11 AM but we got to know that due to festival, its opening hours were changed to 2:30 PM instead of 10 AM in normal days. So it was time to explore the streets of Mysuru and famous 140 year old "Devaraja Market". There were very festive and positive vibes with the fragrance of beautiful flowers in whole market. We also tasted Mysuru Pak and a different variety of Banana which is unique to the city. We again went to the palace. We did shopping of wooden materials as shovenir outside the palace. You have to be a very good bargainer for not to be fooled. You should start with 40% of the price which has been told by shopkeeper and he will be ready to give it in at least 50% of that. Queue for the Palace ticket was very long due to festival season and sun was at its par at 2 PM so we booked its ticket online. Then we entered the Palace. It was really beautiful, full of splendid architecture and grace of kingly presence. I am very fond of historical marvels so I really loved this place.
Then we took lunch(although it was at 4 PM) at a North India Restaurant because we also wanted to check this in south India. It was for Rs. 836. However, taste was so good and we were satisfied. Now it was time to return back to Bengaluru and with a heavy heart full of grief to leave Mysuru as well as so many memories, we boarded into a bus and with sleepy mood, reached Bengaluru.
Yes, we left so much to travel in Mysuru but it was our own common interests. Mysuru has so much to offer, you just have to grab the right options.