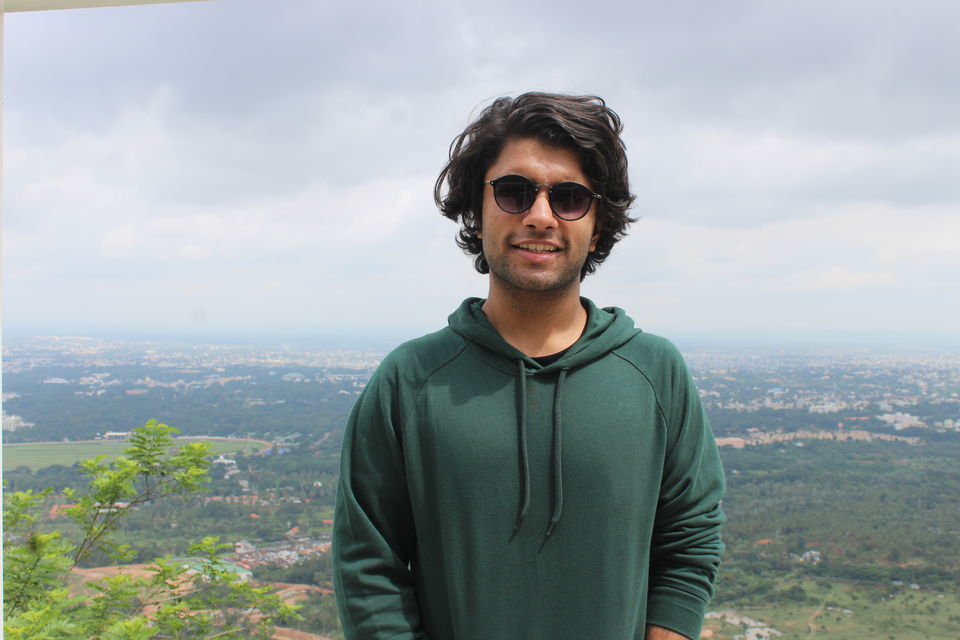 Karnataka was my first ever solo trip, and was something that is difficult to explain in words. My friends used to study in Manipal University, and had been asking me to come over for a long time, but due to unavailability of time and me not having enough courage to ask my parents to fly to Karnataka from Delhi just to meet friends, I didn't go.
As it was my friend's last year in the university I gathered courage and asked my parents, for it would have been my last opportunity to go there. So I did, and it turns out that my parents who are strong advocates of no night stay at friends next door were very comfortable sending me to a different state and agreed to my plan.
This was literally the conversation with my father-
Me: Papa can I go to Manipal for a few days, to chill for a while.
Papa: Sure you can, whats the plan though?
Me: Will go for 4-5 days and then comeback.
Papa: So you'll only go to Manipal?
Me: Yes Yes!
Papa: Well I think you should go to Udupi and meet our family friends there, and Mysore is also near, and they have this world famous Dussera festival, so you gotta go there, and if you don't go to Bangalore then your brother will be upset, so you should crash at his place for a day or two.
(And while he added cities I got over my head and asked for Gokarna and chikmagalur, and he said yes to them as well.)
Me: Papa this rounds up to be a 12 day trip.
Papa: Yaya no issues go travel.
And I am not making this up as soon as he said those words I booked round trip flights to and from Banagalore (non-refundable so that he can not back out at any point of time.)
The trip was amazing and you'll read more on this blog about the individual cities.
Follow me on Instagram @sharmajikaputrtravels (https://www.instagram.com/sharmajikaputrtravels/)