Thimmappana Betta is all about twin rocks standing firmly on the top of an unexplored hill, is what I can brief in a nut shell. It is difficult to trek till twin rock but you can witness the early morning breathtaking view of the twin rock by a short trek/ride till the top of the hill right opposite to it.
These rocks are beautifully placed in the lap of mother nature in Ramnagar district, at a distance of 60-70 kms from IT-City Bangalore. Best season to visit this place is form October-February as the rocks will be hot and slippery during summer and rainy respectively.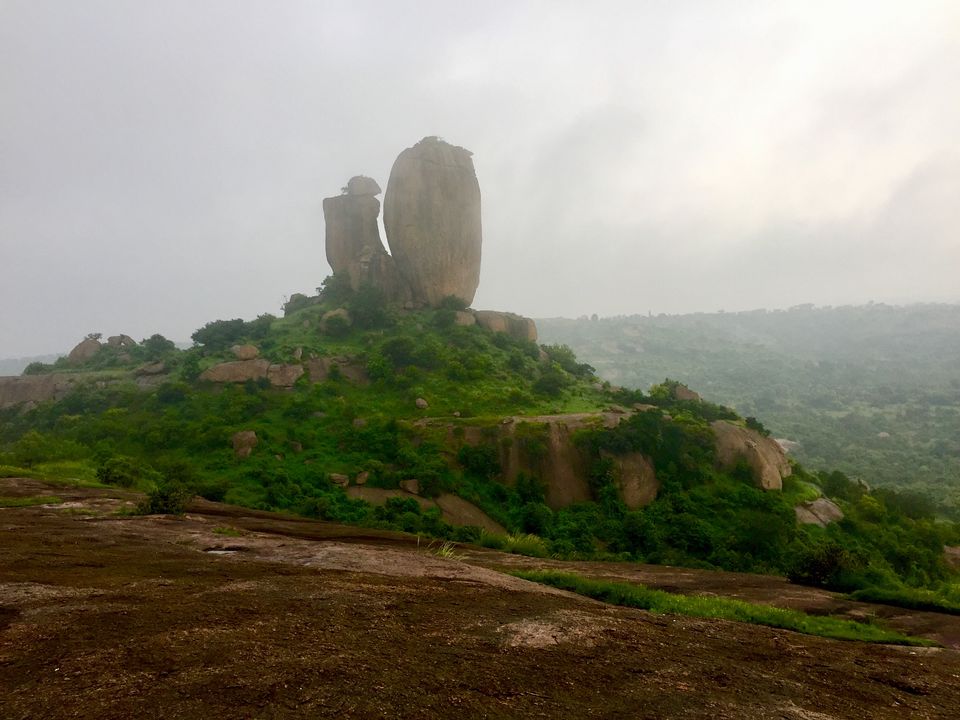 There is a well maintained beautiful temple constructed at the basement of the hill where you can park your vehicles and visit the temple after trekking.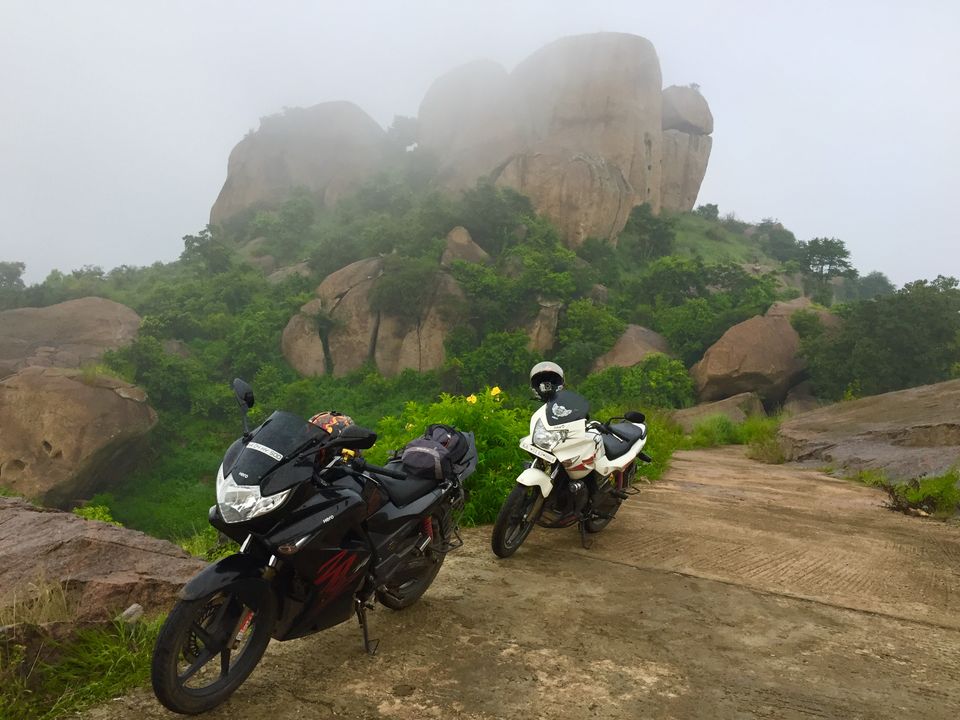 This place is less known hence less crowded. You can go for an early morning travel to breath in fresh air, enjoy greenery and photography to start a weekend peacefully. All that you get here is good view and excellent breeze so do carry food & water and please make sure not to litter this place.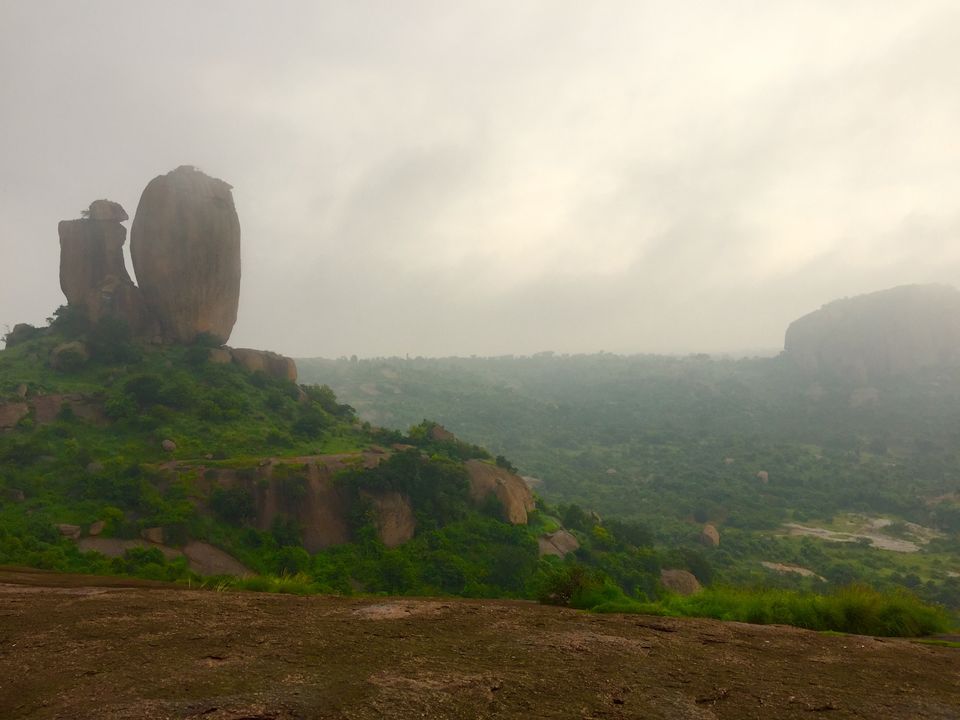 In the video you can see two overnight tents camped. But I have no idea about the permissions.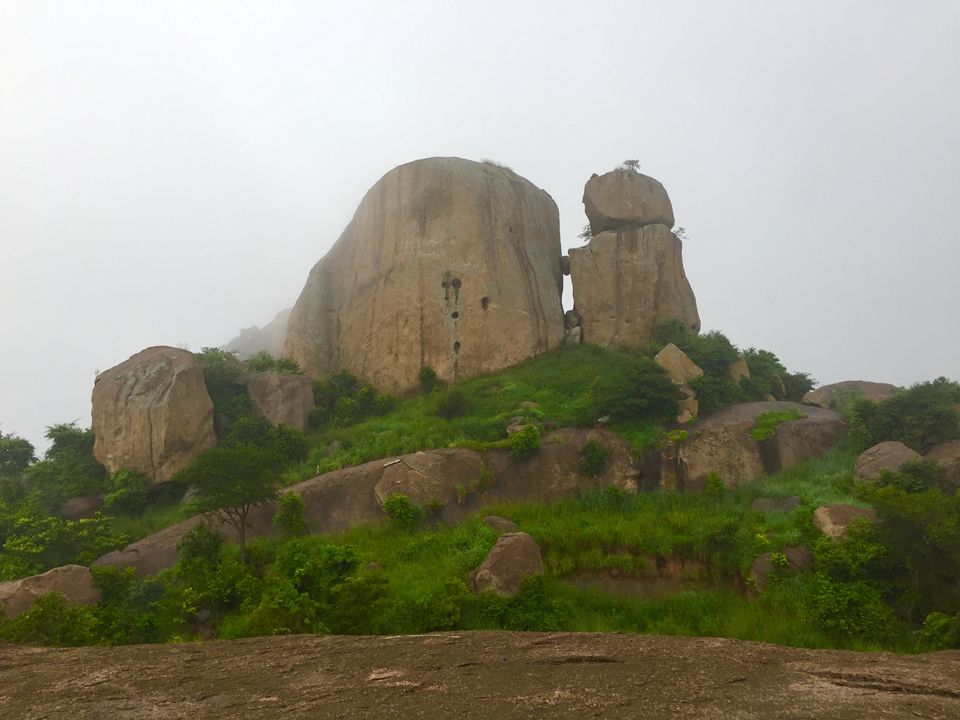 Have seen in few blogs where people ride till top but due to bad rain we dropped the Idea. Moreover my bike have Michelin Sirac Street which has a poor wet grip. The main attraction is the twin rock as you can see in the Video/Pics.
Directions: Bengaluru – Bidadi – Ramanagara - Jalamangala
At the Ramanagara town signal take the right turn, a little ahead take the left at the Y junction. After 10kms on the way on the right side find the beautiful rock before Jalamanagala village.
Google map will take you till the area but not exact location. So, if you are following google map then ask localities once you approach the location.
We lost our way following G map but got some good off-road :p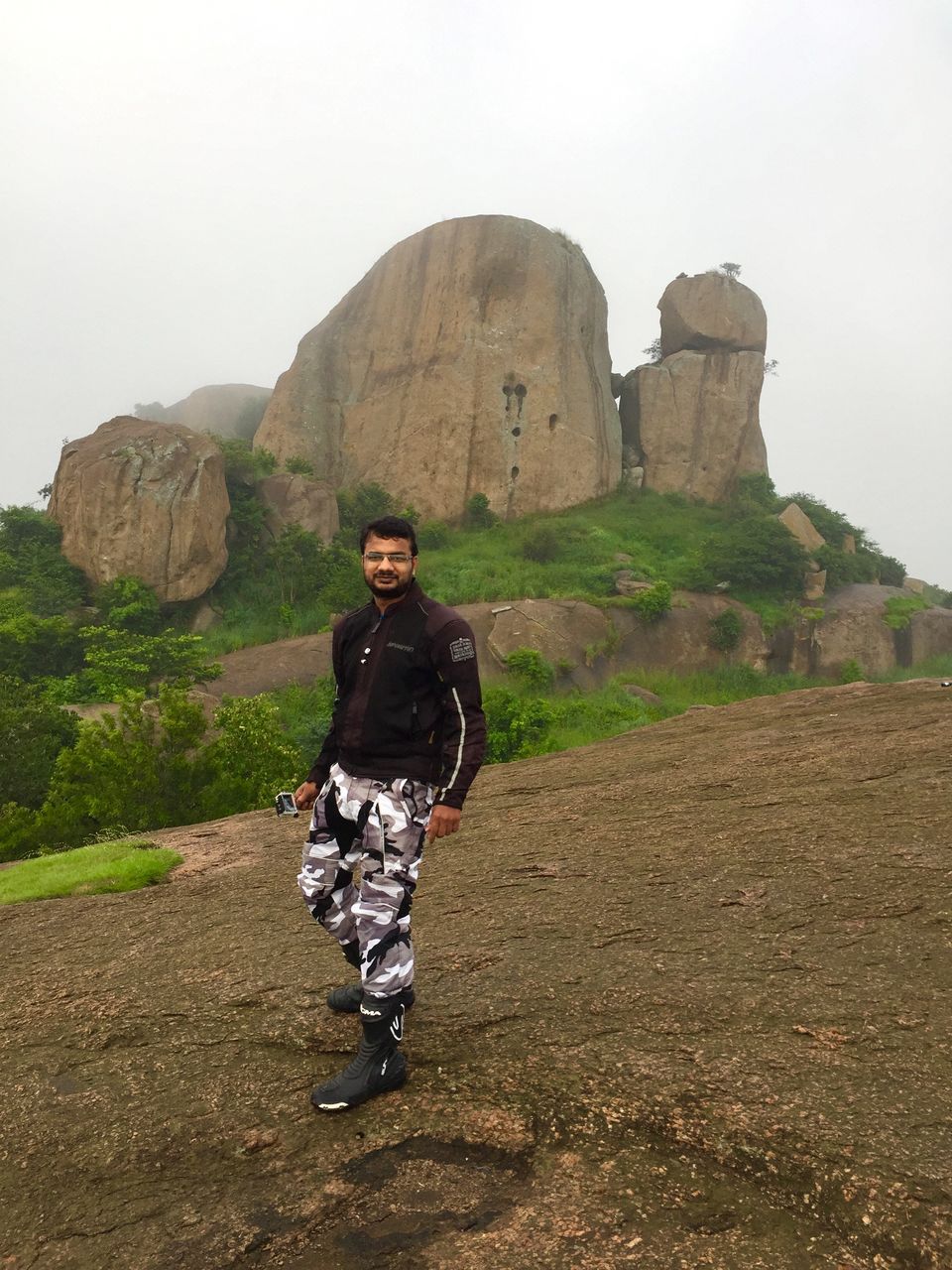 So, all I can say about this less explored place is good for a peaceful morning short ride and you can have some off-road fun too.