It was once again a very beautiful sunny day and all the group of people whom we left at Tengbuche finally met at this part of trek once again. Dingboche is place as I told in my previous blog where trekkers usually take a day halt to acclimatize themselves for the final ascend for Mount Everest base camp. But since we already did this halt at Pangboche where we did Amadablam base camp trek so we were not in need of it anymore.
It is our Day 7 and we are now going to Lobuche which is at the height of 5050 meters from the sea leave and the trek can take 5-5.30 hrs time and the distance we covered for this trek was roughly 8 km.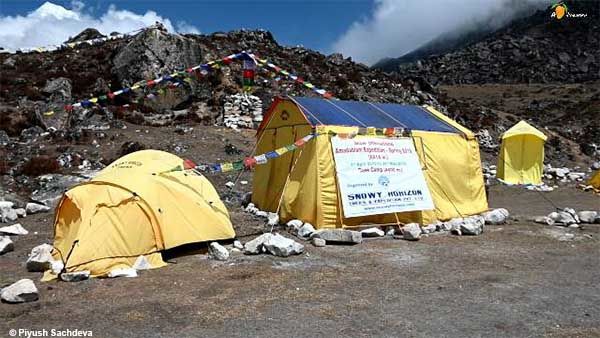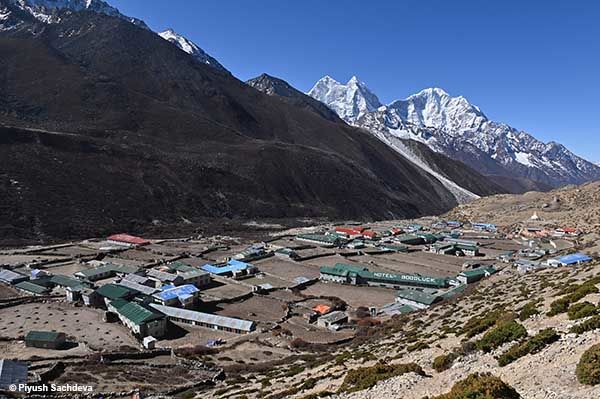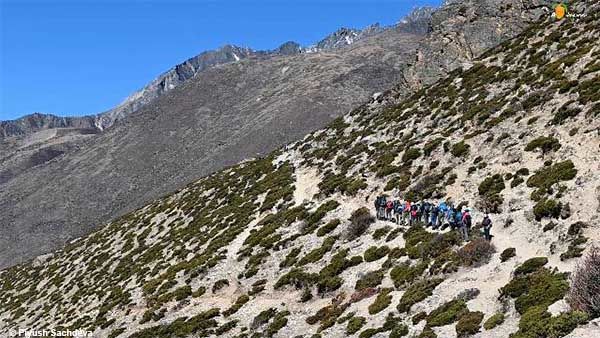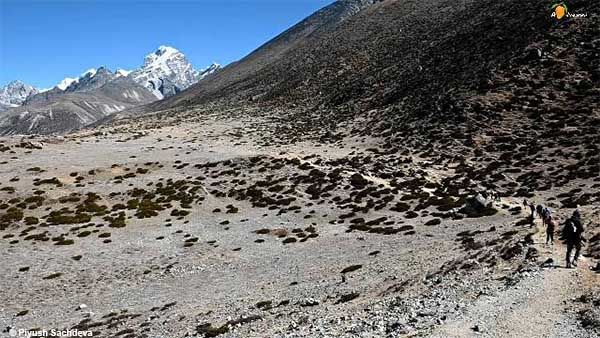 I must say here that to walk in this part of trek was getting difficult but the first 2 hrs was like walking in Heaven. Trek rises slowly slowly and if I had said any part of trek is beautiful in my previous blog than please remove that idea. These 2 hrs of your life, you will never-ever forget. It is so beautiful. Surrounded by Peaks like Amadablam, lobuche, tabuche and you can see a closer look to them which you had seen in Namche bazaar.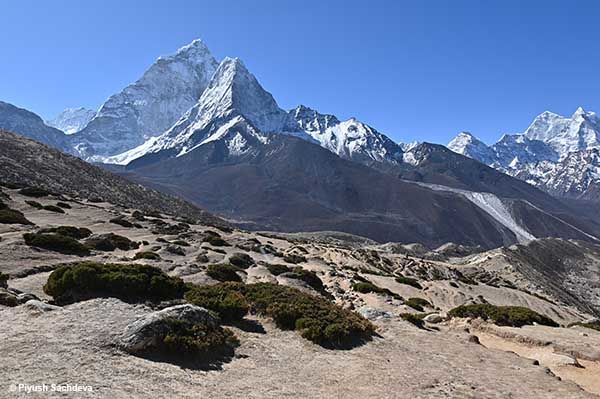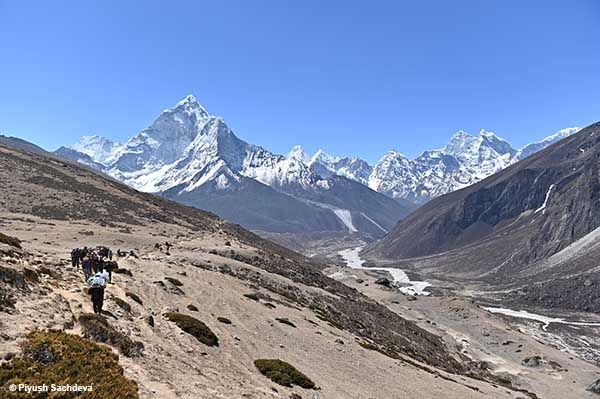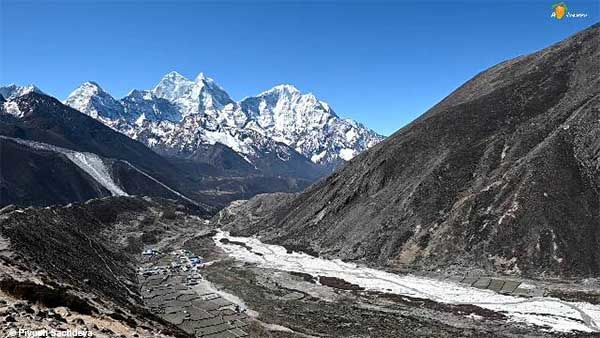 After 2 hrs of trek, it goes downhill where you cross a river stream and then rises to Thukla. The only halt where you can take some refreshments and for rest. From Thukla I saw a steep uphill trek, frankly I got scared for the 3rd time in this trip. It was once again the time when I thought my lungs would explode. It was very difficult for me. But whenever I looked around me, it was equally beautiful and yet every step was the torture.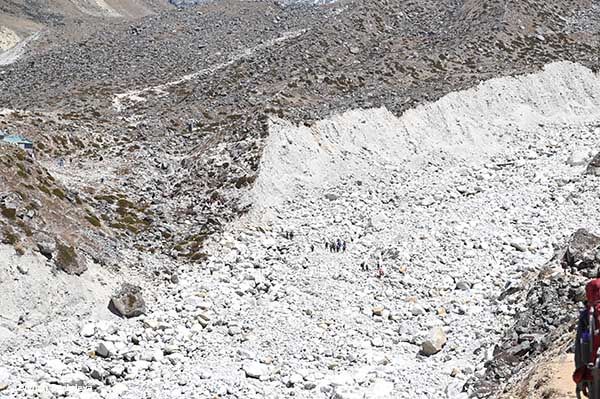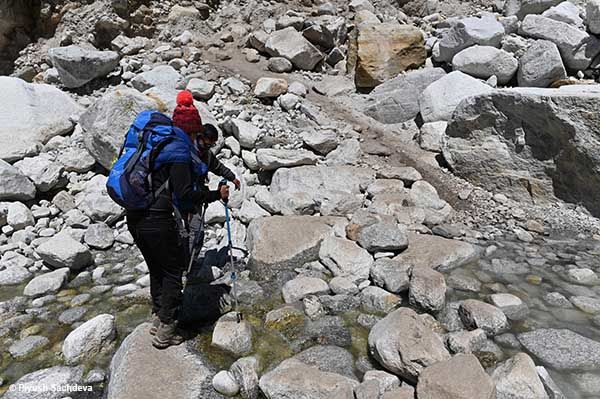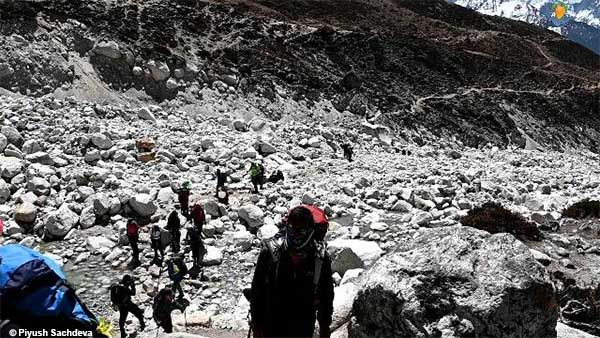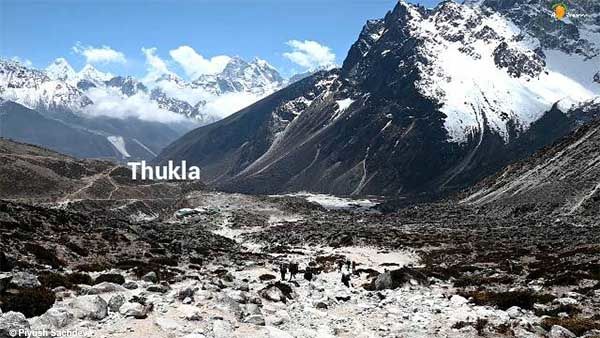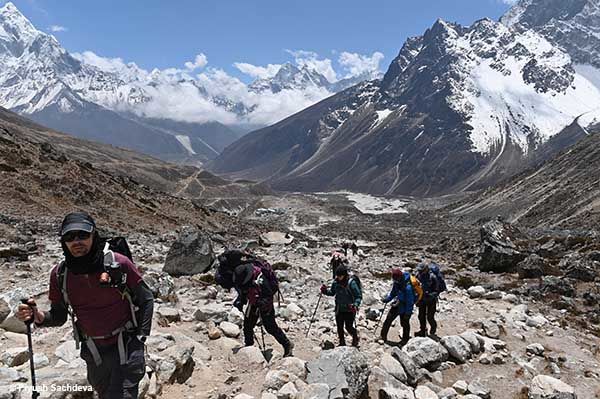 Once you reach to the top of the mountain, there you see memorials for people who died during the expedition in Himalayas and it remind us all, how mountains can be harsh at times.
After paying our respect to all lovely people who died during while walking on these mountains, we started once again towards Lobuche. For me, it was difficult as we now almost touching 5km height from sea level. Oxygen level is getting less and less and temperature got low. River stream here was all frozen.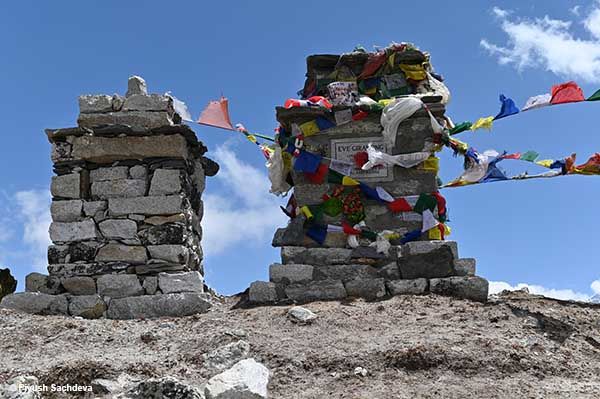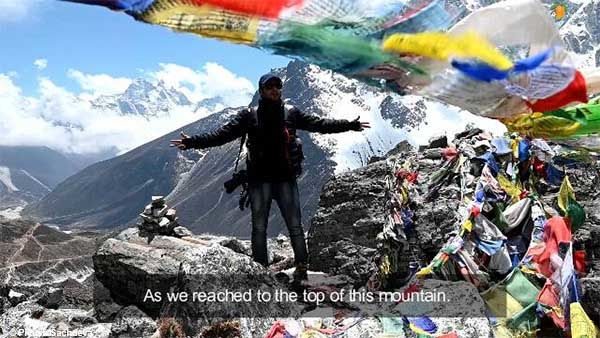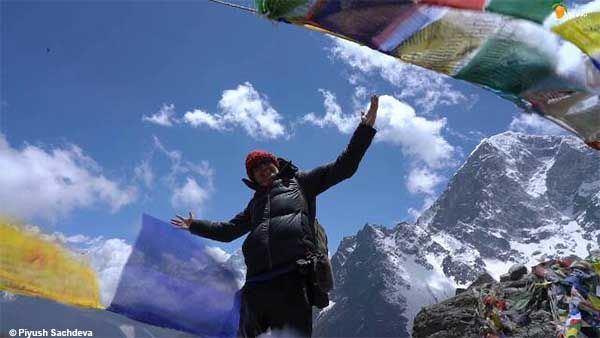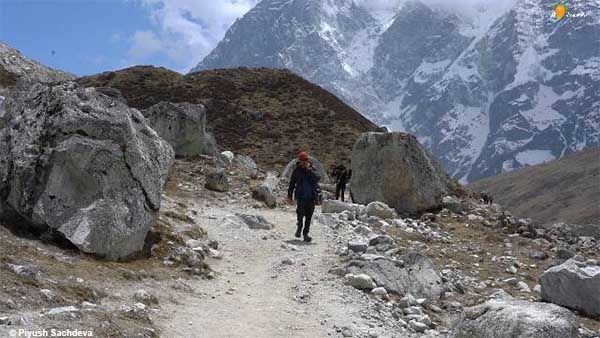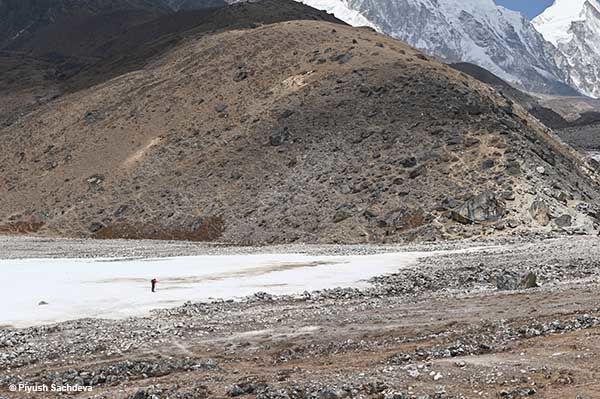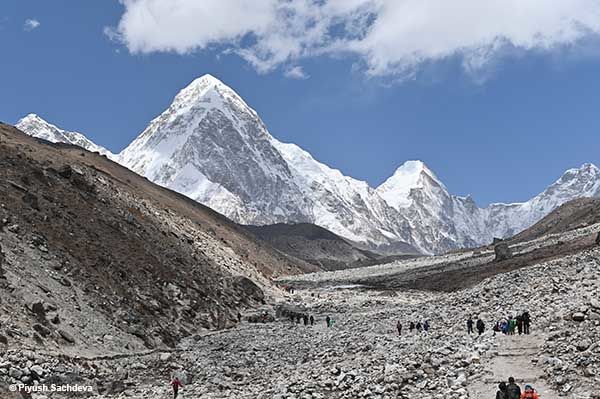 At times when I wanted to stop and take rest, Gaurav who was much ahead of me signalled me from far with Thumbs up which given me some extra energy and we reach to this little place.
We did not eat well here, seems like we both started suffering from AMS and it was cold enough to freeze the bones. Still I went outside the hotel to see this little place and for the very first time, I wear my gloves here. Winds have some different songs here. If you come here, and if its seems possible to come out from your hotel, do listen the sound of it. It was like soundless sound... I miss this place sometimes whenever I remember of this trip.
Here too I made several time-laps but unfortunately can't show you in my video, as it all data and my Gopro camera was lost. Will let you know where I lost it in my next blog.
Oxygen level here is 11.2%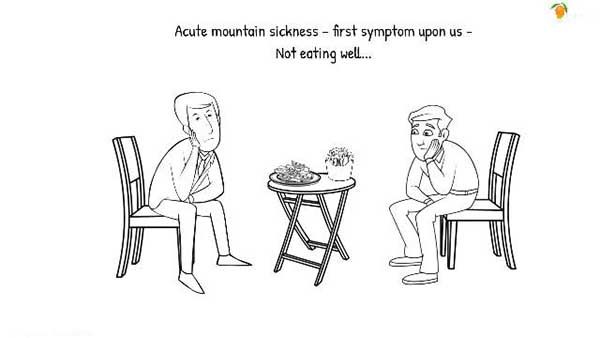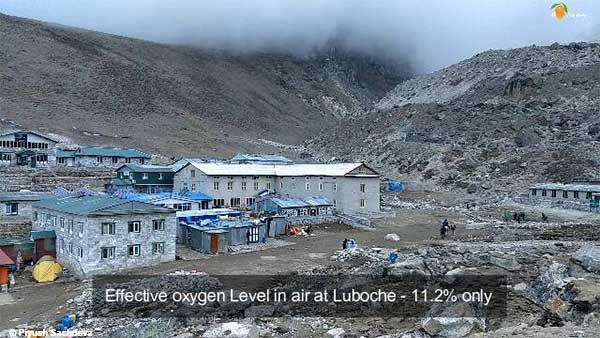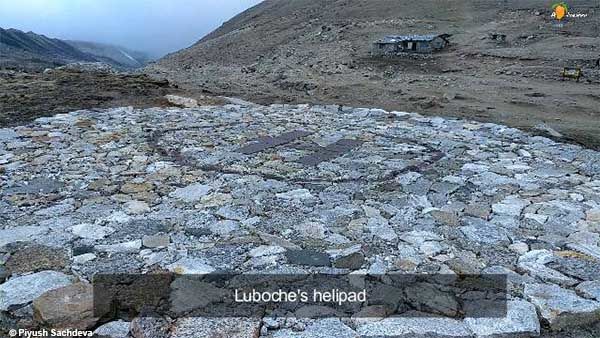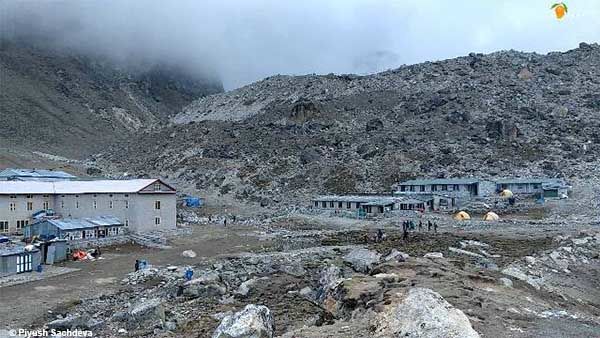 Message -
* Please don't litter. The more we keep clean our countries the more we enjoy it.
* Avoid using Plastic bags and bottles. Make awareness to your friend circle as well.
Main Points to note :-
1.) How to start the trek
Reach to Nepal capital - Kathmandu. Tribhuvan international airport.
From their you can take flight for Lukla if you have less days with you. It's a trek of minimum 12 days, but aleast come for 14 days.
If you have extra days with you, you can start your trek from Jiri - by which trek time increase to 18 days minimum.
2.) Best time to Visit
Avoid rainy season. And the best time are from March to mid May and from September to October. Technically this trek remain open round the year.
So this was all about our Day 7, see you in my next blog, where we will be going to EVEREST BASE CAMP. If you liked the video, than please subscribe the channel and if you have any query, feel free to contact me anytime :)