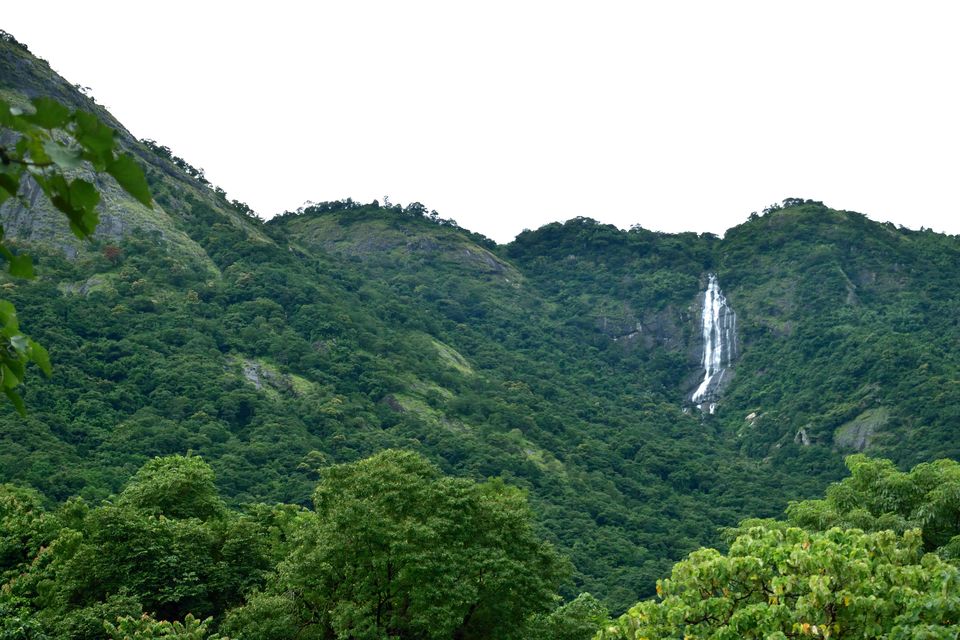 "So where to head off tomorrow?" A Saturday night thought.
All I wanted was a quite comfort All-to-myself day. For this I chose Seetharkundu Waterfalls. The place seems to be a tourist spot, well that's what the reviews in Google said.
So that's when I thought "Ok, that's my place."
Off to Seetharkundu Waterfalls
I started at at 5.30 Am in the morning from the heart of Palakkad town. Google Maps estimated an hour's trip of 30 kms. I sat on my bike, fixed my helmet, inserted the key, switched on the engine and rode of to the family weekend spot. Since I started early in the morning, there was nearly any traffic.
I rode through Palakkad Fort - Yakkara - Kinassery - Pudhunagaram - Kollengode - Seetharkundu. I mapped out this route as it seemed to me the best route for a early morning ride and it turned out to be a pretty good one too. If you have a motorcycle, never even give a thought to your car (if you can help it). I reached the spot where the map pointed to me at nearly 7 am. As I entered the rural roads, it seemed to me that I might have took a wrong route but eventually I reached the waterfalls. One thing that bothered me was that I did not see even one living soul down there. I have no idea how that place was even remotely a family spot. I parked my bike, hitched on to my trekking shoe and started my walk through that dense, thick grassed, muddy path all the way inside. In the beginning I though of turning back as it seemed not a quite good place, but as I ventured more and more, the place suddenly started to appeal me. Just a 500 mts which felt like 5 kms and the place suddenly started looking alive. All the mud was gone.
All the buzz about the waterfall was not there cause it was way up in the mountains (literally).
In about 50 mts, I reached a small creek. Near to it was a small check dam. There were't any spot to sit back and relax but you could carefully sit on the check dam cause the place had the best vibe.
I relaxed there for an hour or so when I had that thought, why not go and have a view from the above. And that's how my day began.
Google showed that it was a 54 km and 1.5 hours drive from my location.
Even though it said 1.5 hours, it nearly took me an hour or so to reach Nelliyampathy after a toll and a short break for the initial view from the mountains.