Who doesn't love a good vacation? Visiting a new place, exploring the local culture and learning about unique traditions makes travelling an enriching experience. And it's necessary also because everyone needs a break from the monotony of daily life. However, sometimes, you are short on time and can't really plan an elaborate vacation. Times like these are when you can pick a perfect stay for a small vacation, one with the aim of relaxation and rejuvenation. And when you want to just chill and do nothing, can there be anything more enticing than a tree house in the middle of the lush jungles of Northern Kerala?
Uravu Bamboo Grove is just the escape you had been seeking. Situated next to the bamboo village Thrikkaipetta, Uravu Bamboo Grove is a part of an eco-friendly community tourism project located on the elevated and picturesque mountain plateau of Wayanad, Kerala. Encircling a bamboo grove and a beautiful pond, Uravu's main purpose is to develop and run a sustainable, eco-friendly tourism venture by involving and benefiting the local community.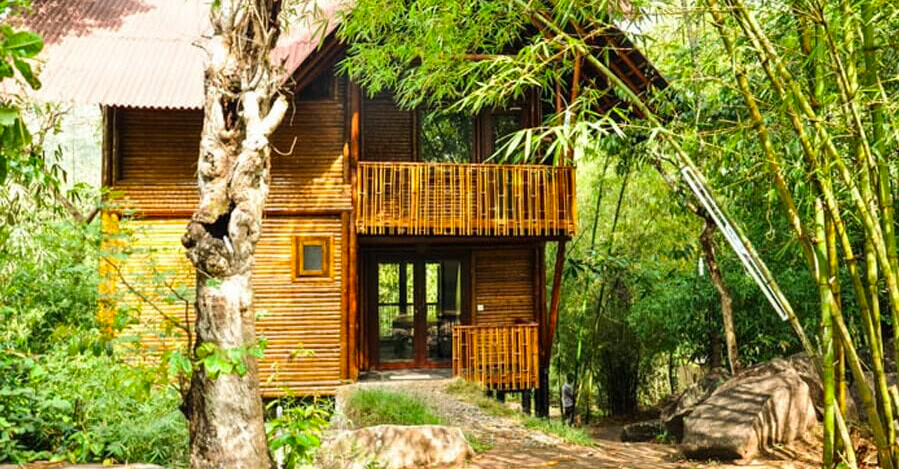 Ideal for
Smack in the middle of a bamboo village, Uravu is perfect for those seeking an unmatched experience. It is ideal for backpackers, trekking-lovers, eco-enthusiasts and nature-lovers.
About Uravu Bamboo Grove
Uravu Bamboo Grove is an eco-friendly community tourism project that aims at involving the locals and creating an environmentally sound living space for both residents and guests. The current villagers are a huge part of this project and are involved in building designs based on latest environmental standards and techniques. The construction is done with locally sourced materials and the designing is a joint effort of the local artisans and professionals. Every design is an outcome of the efforts of an enthusiastic team of expert architects, environmentalists, innovative managers and engineers, who have helped and supported the local artisans at every step. The result is a sustainable construction that is made with love while keeping in mind the environment around it.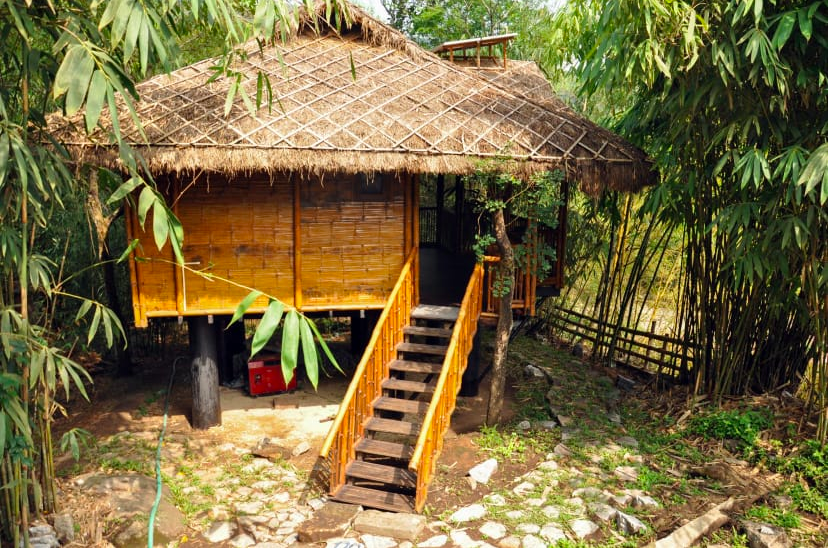 Uravu bamboo grove has three kinds of accommodation:
Traditional Bamboo Cottage
This cottage is a traditional bamboo hut with modern interiors. The eco-friendly accommodation has the exterior of a typical, old-world bamboo house but the interior is fixed with modern amenities and comforts. This cottage is the reflection of the vision of environmentally-inclined local artisans and Indo-Swiss architects. The en-suite washroom is modern, elegant and fitted with an eco-friendly water heating system and water management system. It is ideal for couples.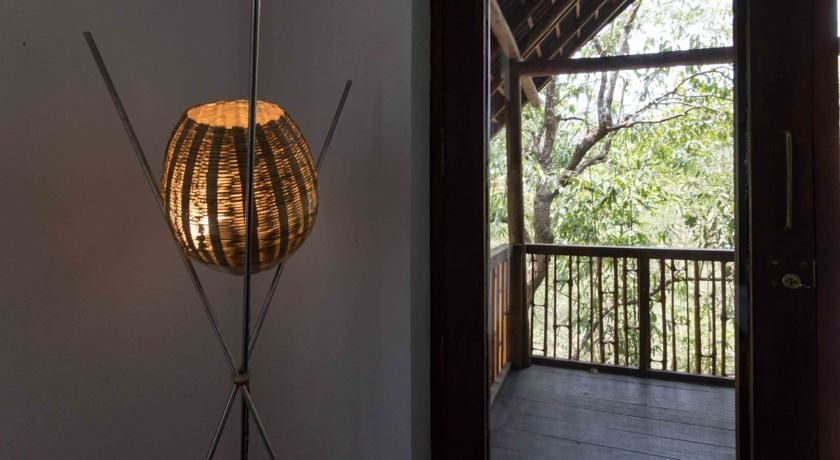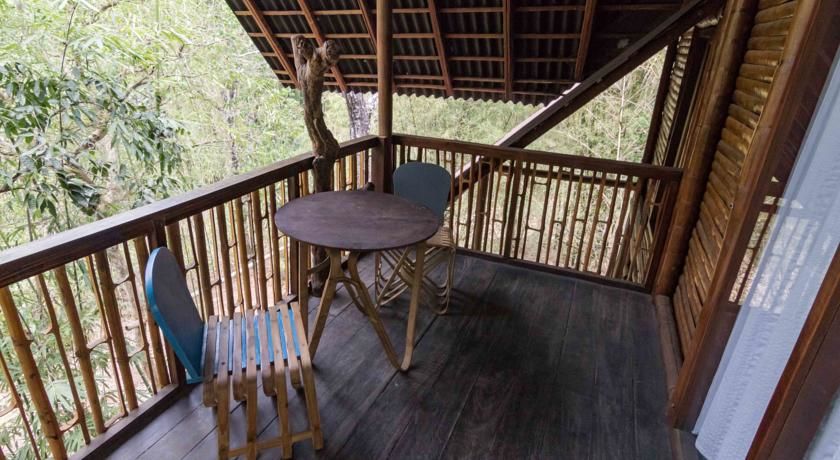 Eco Nest
Ideal for families or a big group of friends, this cottage made of areca nut, gives you the opportunity to stay in a peaceful environment, surrounded by nature. Three floors, two rooms, three bathrooms and three balconies offer you an authentic stay in the middle of the bamboo grove.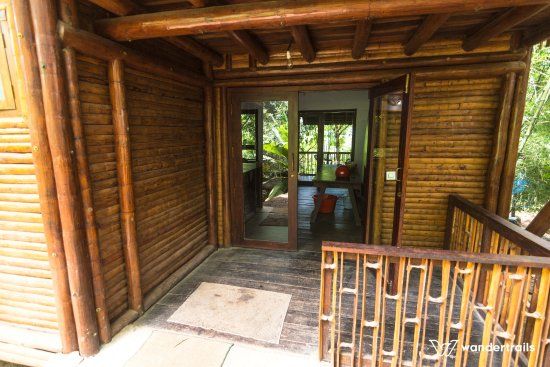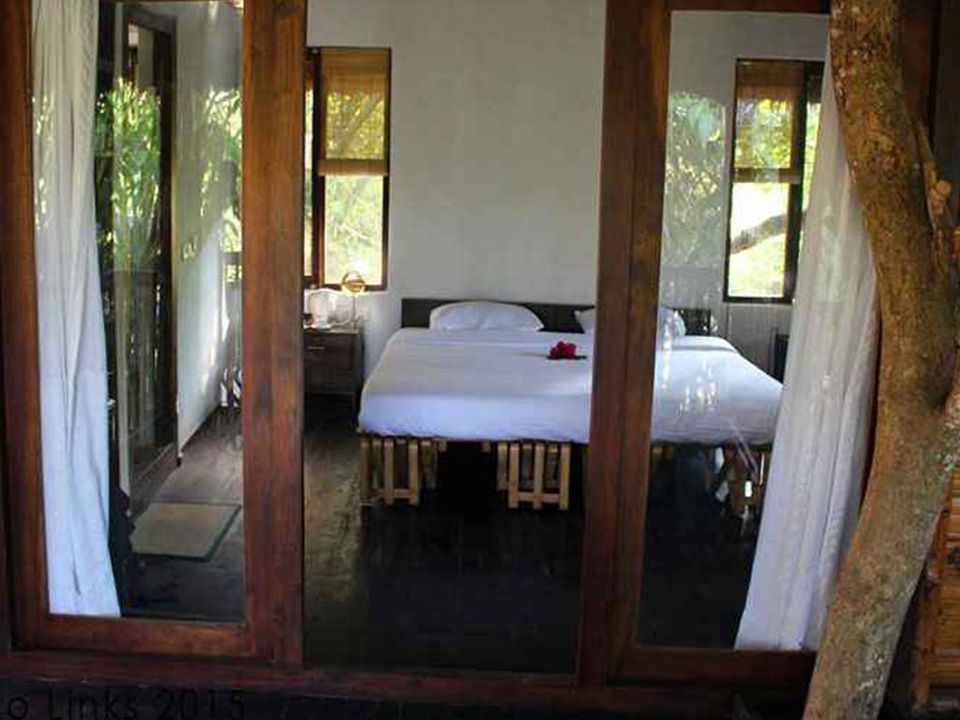 Modern Bamboo Cottage
Built by local craftsmen, from natural and locally sourced materials, this elegant, modern and eco-friendly cottage is perfect for those seeking peace without compromising on comfort. With beautiful views of the landscape, the modern bamboo cottage is ideal for one who wishes to have the best of two worlds.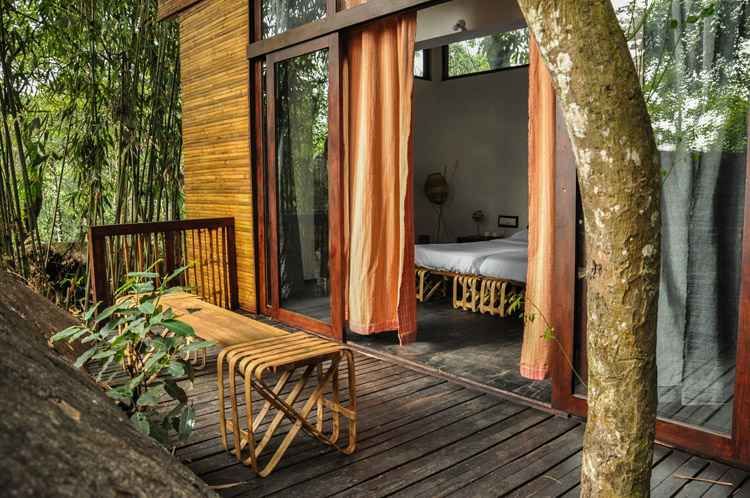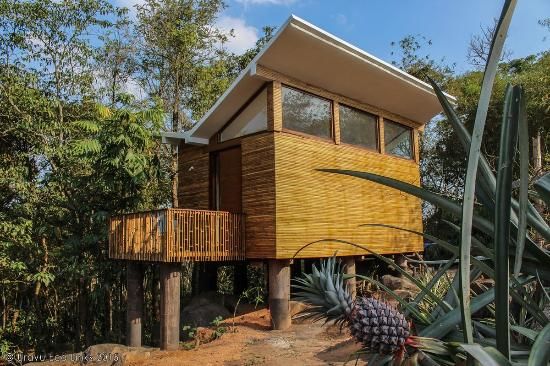 Uravu bamboo grove also offers 10 packages like honeymoon packages, handcrafted packages, digital detox packages and more. You can check out all the details about the packages on offer here.
Bamboo grove project, is essentially, a model for other communities to take inspiration from, and create societies that build sustainable properties and effectively handle waste and energy management.
Food
Food at Uravu is very traditional and homely Kerala cuisine. They serve food that is cooked from the organic ingredients grown on the property itself. They also have a special cooking package! Kerala culture and cuisine go hand in hand and the package is all about learning both. You will get a chance to learn how to cook a traditional Kerala feast with some local chefs. You have the opportunity to learn all about Kerala spices, and exotic ingredients and how to use them in cooking classic dishes like Puttu, Kadala Curry, Appam and more. You can enjoy the dishes you cooked in lunch and dinner, both!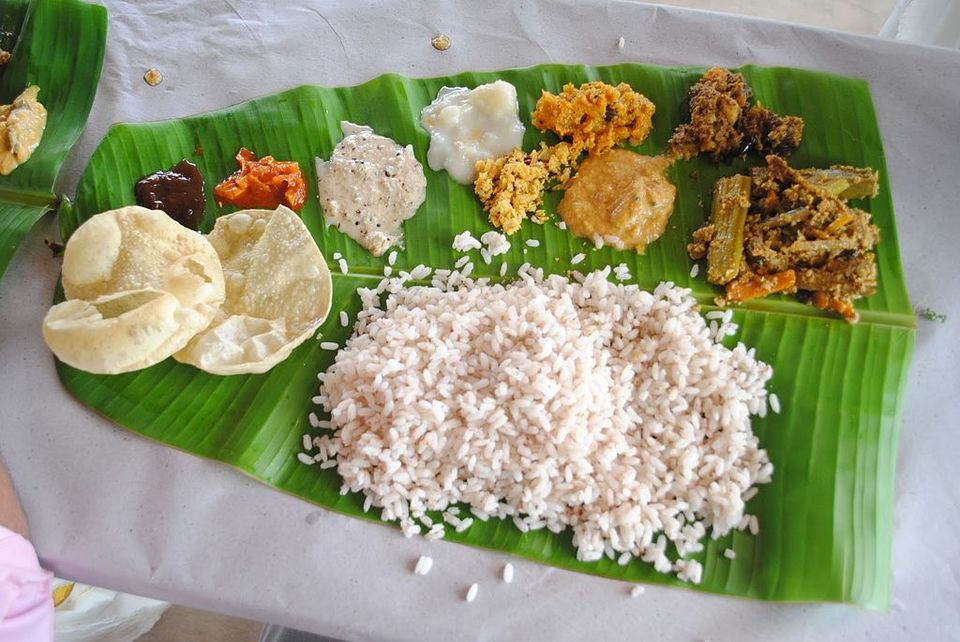 Cost
The three types of accommodation are priced as follows:
★ Traditional Bamboo Cottage - ₹4,248 per night for double occupancy
★ Modern Bamboo Cottage - ₹4,956 per night for double occupancy
★ Eco Nest - ₹5,310 per night for double occupancy
The above mentioned prices are inclusive of a complimentary breakfast and exclusive of taxes.
Best time to go
The best time to visit this property is actually all year around. During summers the natural shade provided by surrounding lush greenery provides relief from the heat, and the natural pools are a great place to just sit by and relax. During monsoons, the hues of the grass and sky change 50 times a day and it is a sight you can't replicate. And during winters the weather is cool with balmy afternoons, making it perfect for a small break.
What to do here and around the property
There are various locations to visit and activities to participate in.
Outdoor Activities
★ You can go for a village walk with a local guide, an expert who will identify the diverse flora and fauna of the region and help you understand the nature that surrounds you. There are also many trekking and hiking trails all around the property, waiting to be explored.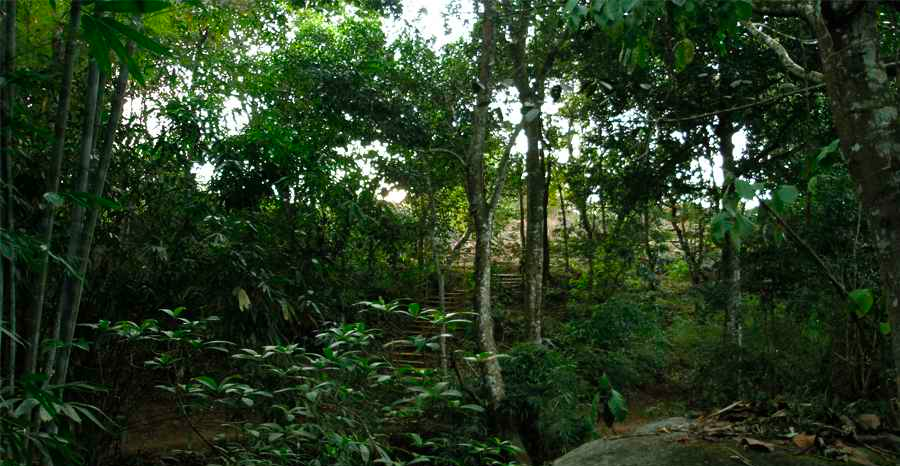 Agricultural activities
★ You can visit the surrounding spice gardens, tea or coffee plantations or even rubber plantations where you can see rubber tapping and the growth of many types of spices like cardamom, pepper, star anise, nutmeg and many more. For those interested in learning about agriculture, especially rice, you can also opt for spending a day in a nearby paddy field and get hands-on experience on cultivating rice.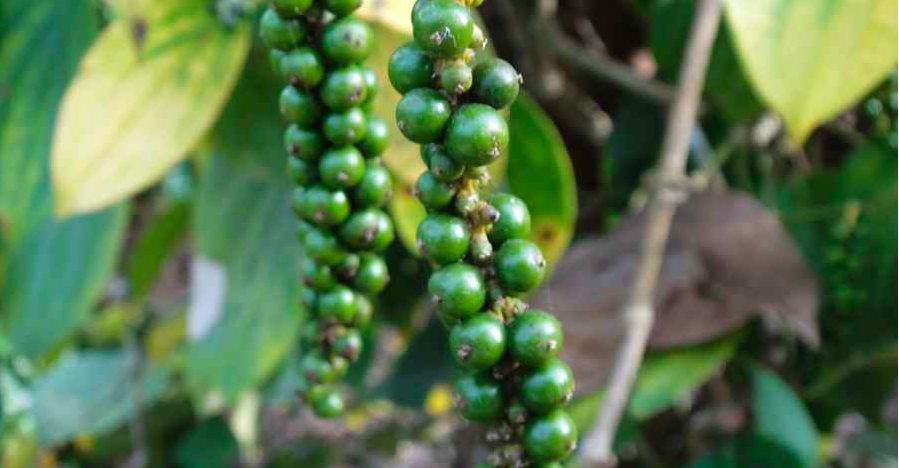 Local experiences
★ You can get involved with the villagers and take part in small sports competitions like tug-of-war. You can also take a walk around the local school the elderly day-care centre, the nursery for children and you can choose to volunteer a few hours there. You can chose to participate in various micro-tasks that keep happening at the Uravu craft centre.
Creative experiences
★ For those who are more creatively inclined, there are cooking classes available, where experts teach you how to cook delicious, classic Kerala food. There are many more activities like bamboo crafting, spice cleaning etc. that keep happening around the resort. You can simply walk up to many local artisans and ask them to show or teach you what they are doing!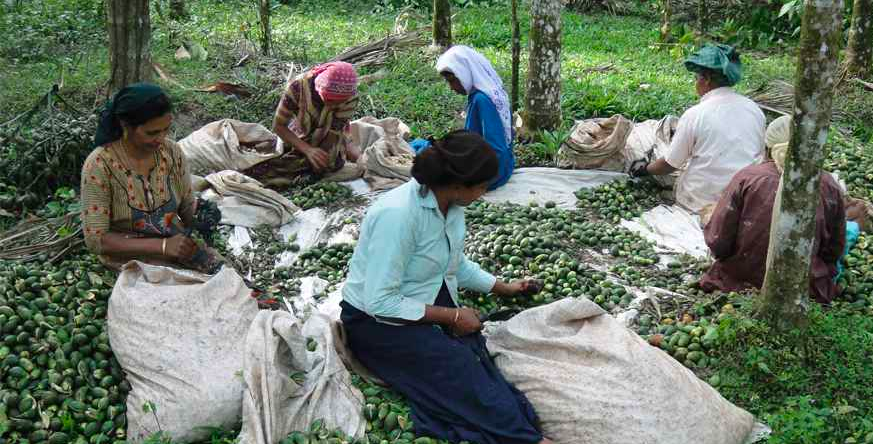 Getting there
By air: The nearest airport is Calicut International Airport, around 75km away.
By train: The nearest railway station is Kozhikode, around 63km away.
There are no public buses available between either Calicut and Uravu or Kozhikode and Uravu. You can hire a private taxi from both the places. The starting price of a private taxi is ₹10/km for a sedan.
Know of a hotel, homestay or resort that made you fall in love with the destination? Write about it on Tripoto and help the traveller community discover something new.
Frequent Searches Leading To This Page:-
bamboo house making in Kerala, making bamboo house in jungle, bamboo house making in forest, bamboo house building off the grid