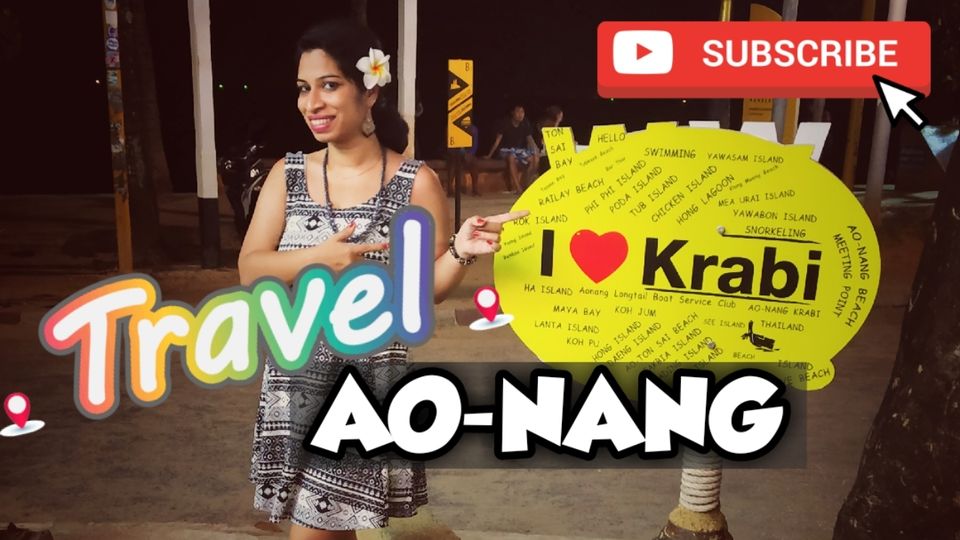 Took a morning cab from Phuket to southern Thailand, Krabi. The drive was scenic with mesmerizing landscape and awesome weather. Reached Ao-Nang by afternoon and checked in our hotel "Green view village resort". Beautiful mountains and greenery surrounded the resort. We booked wooden cottage for 3 nights.
After relaxing a bit, we were out to explore this romantic town and the beach. Ao-Nang beach is small but beautiful. As we reached the beach, the sky was golden and sea was full of trademark long tail boats. We took a long walk on the beach and watched the sun disappear in the sea.
Later we enjoyed a sumptuous candle light Thai dinner at "Golden Beach resort". Just when we thought the exciting day is finally over, we were pleasantly surprised with fire show and that too free. It was mind boggling. Hats off to the artists who perform this act on weekends around 10.00pm. Don't forget to tip them generously. Truly first day in Ao-Nang was full of amazement and memories for lifetime.
We booked Krabi tour package from a local travel agent. Package includes visit to hot spring water fall emerald pool and Tiger caves in 1000 baths per person.
Hot spring :Our first stop for the day is hot spring waterfall. This is a natural spring with water temp 30-40 degrees, containing minerals like fluoride and Sulphur that's good for health, skin and blood circulation.
Emerald pool: We had a fun time swimming n natural clear and green water. This place is bit touristy so try to come early morning to avoid crowd.
Tiger caves: To visit this buddha shrine you need to climb 1237 steps to the top of mountain where the buddha footprints is situated. Do carry scarf and sun screen at this place.