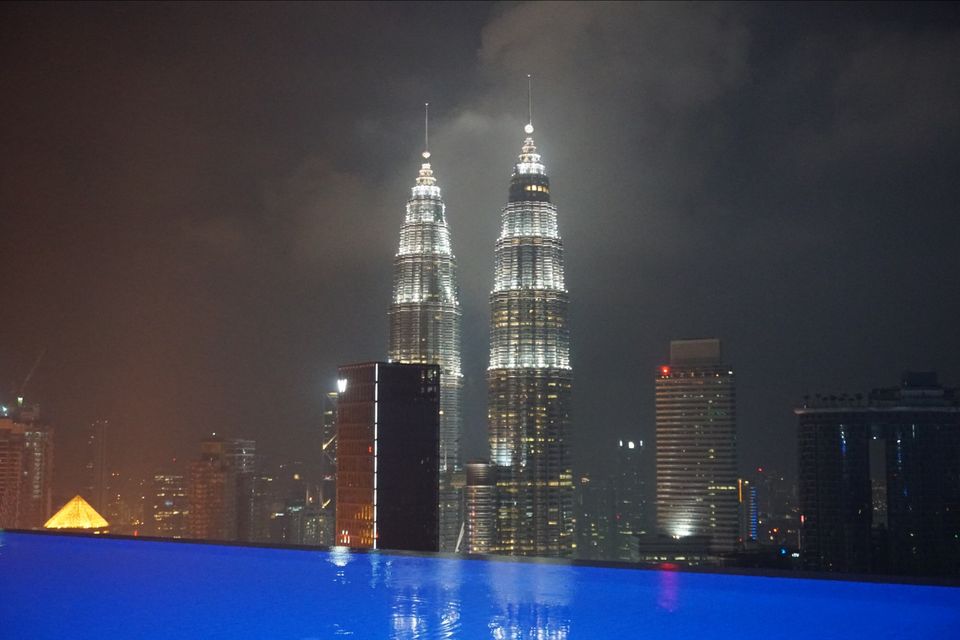 We happen to be a group of  surgeons from  JJ hospital,  Mumbai who went to Kuala Lumpur for a surgical laparoscopic conference. Apart from learning cutting-edge recent advances in endoscopic surgeries,  we got an excellent opportunity to explore the city.  Kuala Lumpur is full of  immigrants mostly from South India , Nepal and Bangladesh who were initially brought by British as labourers.  These people have retained their languages and a part of their culture which make up for the hybrid demographics of  Malaysia.  The city has a very organised infrastructure.  It is a tourist friendly city with an excellent budget friendly monorail cover. Jumping directly to the section of travel hacks,  I have penned down certain points for your interest.
1) How to book flights :  Always book through sky scanner ,  as it compares numerous sites and provides you with the cheapest options.
2) Visa: Remember Malaysia does not have visa on arrival.  One can get an eVisa on their website or get it done by a travel agent. My personal advice is to get it done by travel agent as there are fake websites having the same outlook as the original site which not only charge wholesome for the visa but also delay it and at
times reject.  The travel agent may just charge an extra 200 bucks over and above the eVisa charges.  Overall cost would be around 5000INR.
3) Hotels : My suggestion for young and adventurous travellers would be to book an  Airbnb rather than a hotel.  Airbnb allows you to be flexible with your itinerary.  It is way cheaper than the hotels and can cost you as low as INR 2000 per person per night if  you happen to be a bunch of  5 or 6.  Try looking for an  Airbnb with complimentary electricity and water.   Airbnb stands for bed and breakfast which means you will have to shop groceries if  you want to cook or you can manage food outside.  The hosts are usually very humble and be kind to them.  Remember to keep your space tidy as most of  the  Airbnb's charge extra for maids.
4) Places to visit : Prepare before hand a to-do list for the city. Theres a tourist centre close to Kuala Lumpur convention centre which shuts down in evening.  Consult the guide at the desk for a practical travel itinerary for a day our two.  Places like  Twin towers, shopping mall at KLCC,  observatory deck,  Eco tour park and Batu caves are a must go.
5) Sim cards : Local sim cards like Umobile have cheap plans available for one week.  Don't spend money on matrix cards or activate International roaming as it is approximately twice expensive than the local ones.  Umobile( 25 Ringets with 10gb internet and 30 minutes calling with 7 days validity) has cheap calling and internet options. 
6) Food :  There are many food options with no particular authentic Malaysian cuisine due to the diverse population.  For vegetarians,  Nasi lemak -  coconut infused rice with cut cucumbers
and other veggies is a good option.  Rest Biryani is always an option to fall back to. 
7) How to cover the city : Best option is to reach the nearest station by a monorail and then walk.  Monorails are extremely cheap and only cost around 2 Malaysian Ringets.  The city also has app based taxi service - 'Grab' on similar lines of  Uber and Ola. 
8) Nightlife : Malaysia has it all from foot spas to full body massages at the Bukit BIntang.  You can chill out in a club or rejuvenate at a spa centre depending on your needs.