I am feeling very excited to share my first solo experience to malaysia with you on this Travel website. I am thankful to god that it happened with me , because i have never travelled solo in my life before. So i was having some scared and strange feeling in my heart for this solo travel, but wanted to do this as soon as possible. Because i have read this statement many times that once in a life solo travel is must. I choose the festival diwali time for this , I booked the Air Asia flight for 26th october to 1st november. And you would not believe that i got a Airasia fair in 9600 INR only both side.
I have already heard the story about the website called couchsurfing, so before going there i send a request on CS website and two couchsurfers showed interest to host me (I was the first indian they were hosting). Stay is totally free on this , so if you don't have the account on this please make. Because due to this i did not pay a single penny on stay. :)
https://www.couchsurfing.com/dashboard
I must tell you that Malaysian government does not allow visa on arrival so you must have Malaysian visa before (cost around 4500INR). My Air Asia flight was 11.30 in night and it took Exactly 5 hours to reach KL international Airport. Malaysia is 2.5 hours ahead. I reached KL International airport , it was beautiful, less crowded and away form the main city. I see one sign board with name KELUAR that means exit in malay language. So from the airport either you can board a KL metro (50 Ringgit) or can take bus (15 Ringgit) 1 Ringitt = 16.5 Indian rupees around, As i was on budget travel so i preferred bus , on my way i see the beautiful and clean roads with less traffic in compare to india. It took around 1.30 hours to reach KLCC.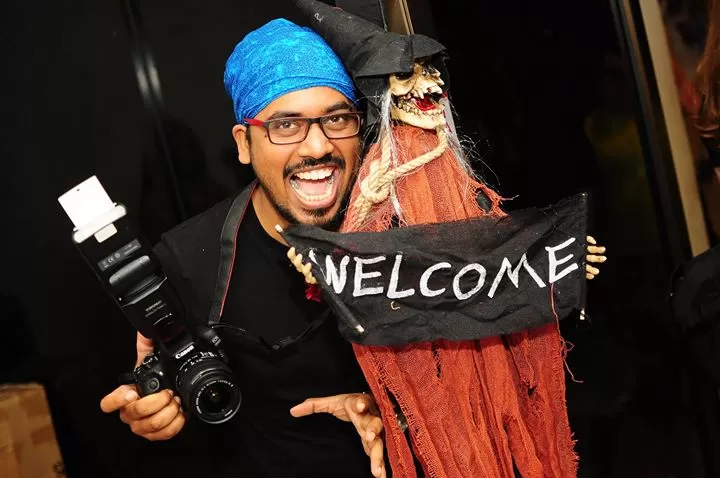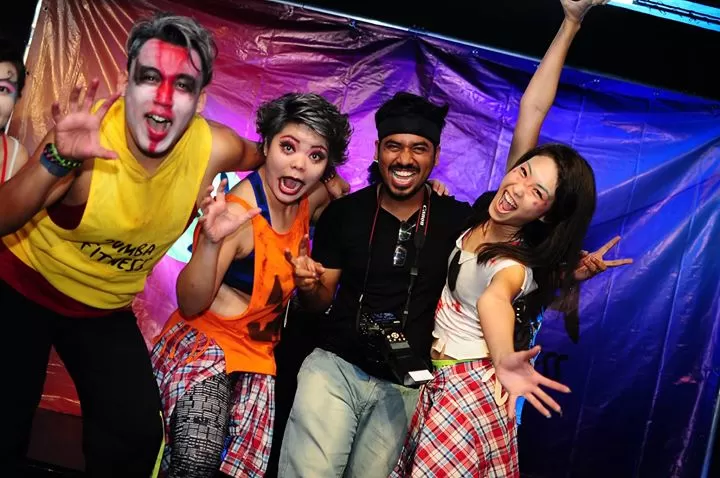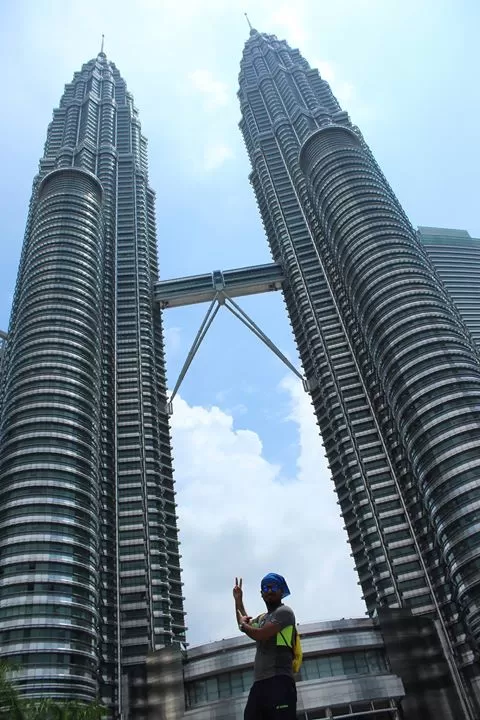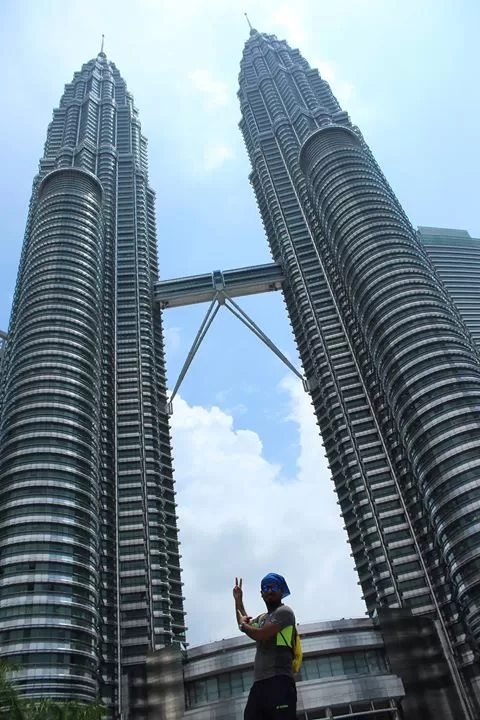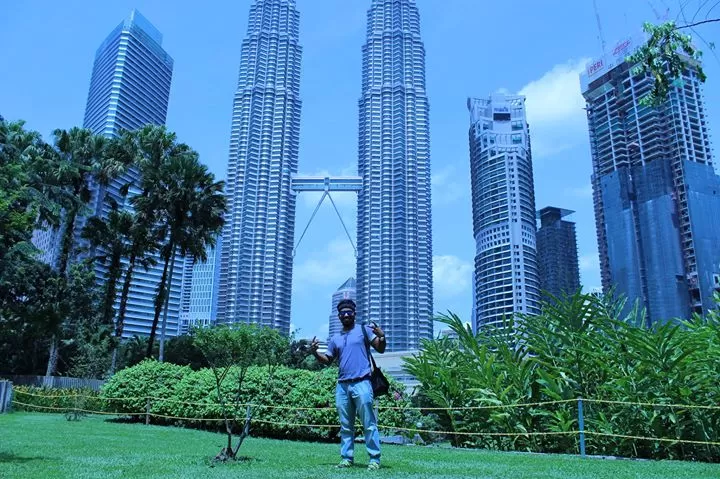 I reached at KLCC and meet with my CS friend Tang Jenny, a vivacious , energetic lady in her late 50 , who travelled many countries as a solo traveller. She picked me up and we reached his beautiful house in premium area surrounded by lush green forest, Area named was TAMAN TAR. we had some local breakfast such as laksa, rojak, cendol (my favourite), satay and had a great time together.
We had discussions over food, people, culture and bollywood, yes she knows abut saif, shahrukh, etc. next in my 3rd and 4th day i explore the KL city alone and took some beautiful pictures. Then in my 5th day i met with my second Couchsurfer named Rudy (THE Professional phographer) and he taught me lessons on camera, poses and photography. Rudy is damn good in this phography skill. In evening i was his assistant photgrapher and we went to one Zumba halloween happened in Bukit Bintang Area, do dance over there and good time with chinese, malay people. You would not believe but young crazy zumba enthusiastic people were dancing on Prem ratan dhan payo, Believe me it was crazy .
So yes, i had great, memorable time in malaysia as a solo traveller and i would recommend to everyone that have some courage and travel alone as much as u can. This world is a beautiful place and believe me that you will feel that in your life something has definately changed. :)
Keep travelling and Exploring. God Bless u all . Enjoy. YOLO (You only live once)
If you need any information , then please tell me i am happy to help you.