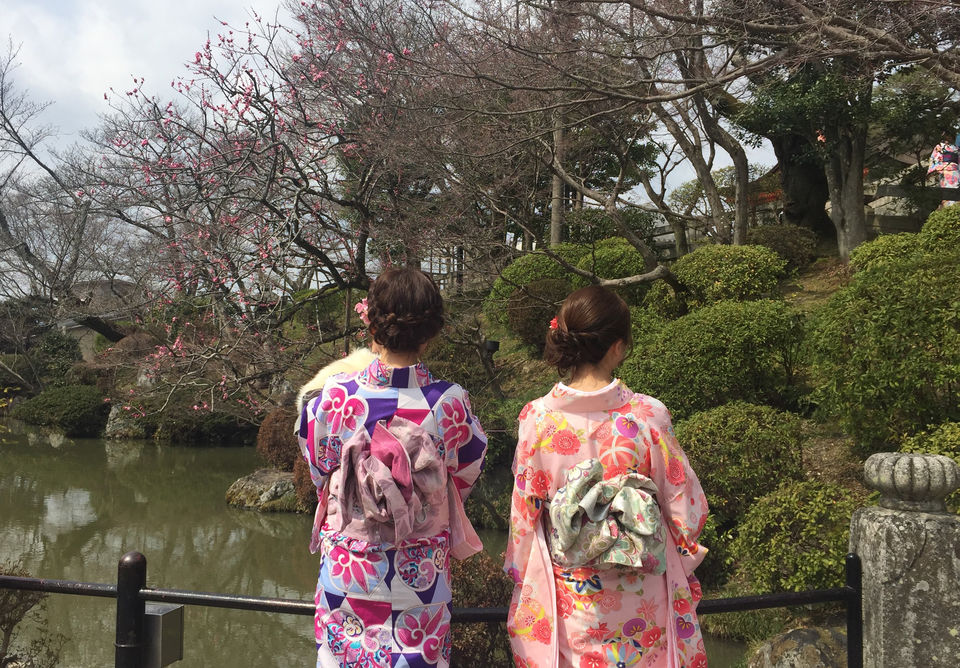 Japan has always been on the top of our travel bucket list for years, but my husband and I were delaying our travel plans. So after saving some bucks we finally visited one of the most beautiful country :)
Japan is amazing in every way - the genuinely friendly people, impeccably clean streets, consistently delicious food, incredibly punctual transportation systems and breathtaking mountains. It has a long history of culture & tradition, and of course incredible cuisine with authentic sushi on offer everywhere you turn.
I visited Japan for the first time in Spring to see beautiful Cherry Blossom and fell in love with the country the moment our plane landed. When I reach there cherry blossom has just started so I could not enjoy its full bloom. With all its beauty and delicious food, Japan did not disappoint. In fact, it went way beyond my expectations!
I landed in Tokyo first, took my JR Rail pass and straight away headed to Kyoto. I took Hikari train and it took me around 2 hours 40 mins to reach Kyoto station.
Note: Buy JR pass online before you land in Japan. You can buy a voucher and get the pass by showing the voucher at the JR pass counter. It's cheaper if you buy online in your home country.
Once the capital of Japan, Kyoto flourished for centuries as the country's cultural, religious, and centre economic. In fact, the word Kyoto literally means "capital city"
Kyoto is a year round destination but spring attracts most of the tourists because of cherry blossom. This period usually starts mid of March and last until the cherry blossom reaches its full bloom around 2 weeks of April.
Below are the list of the places I visited. Make sure to add it in your list too.
Kinkaku-ji Temple
Kinkaku-ji Temple is located in Northwest of Kyoto. This is where the famous Golden Pavilion is "floating" on a small lake in the middle of a beautiful garden.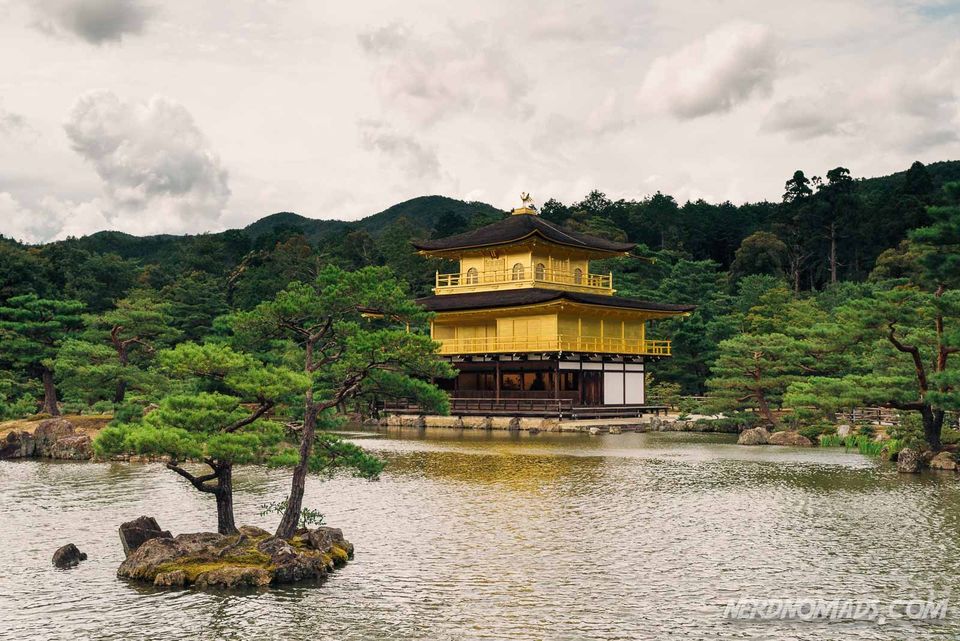 The building dates back to 1397 and was once the retirement villa for a famous Japanese Shogun. His son later converted the house into a temple.
Ginkaku-ji Temple
Ginkaku-ji, the Silver Pavilion. It was built in the image of the Golden Pavilion, except it was never painted silver. Instead, it stayed its original colour and is surrounded by some wonderful gardens. It's garden combines Zen sand formations with other traditional styles.
You can climb up to a high point and see all of Kyoto!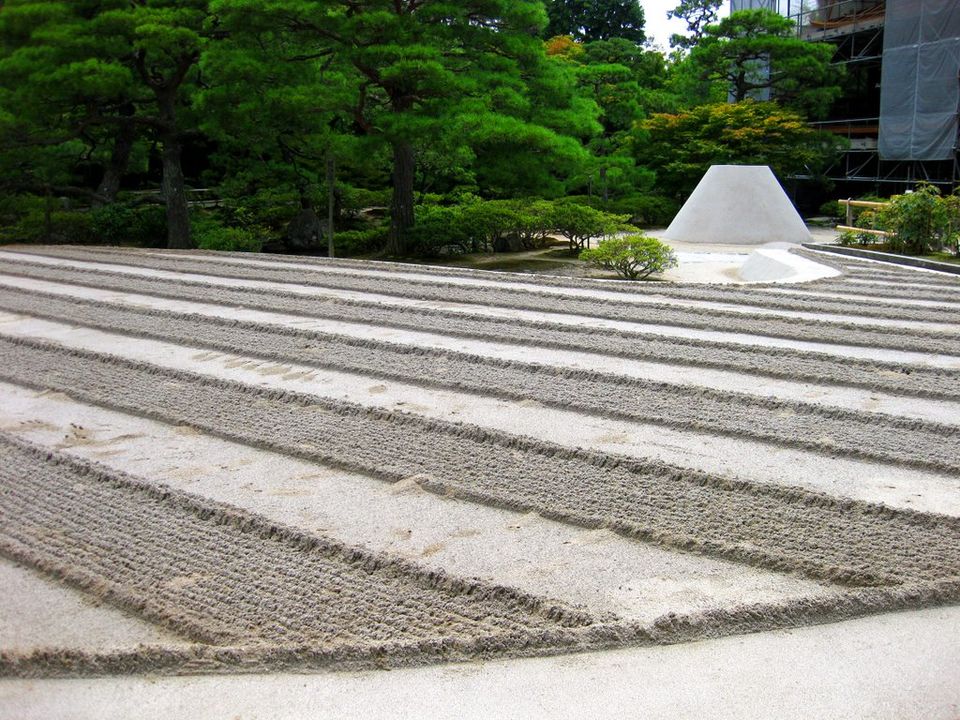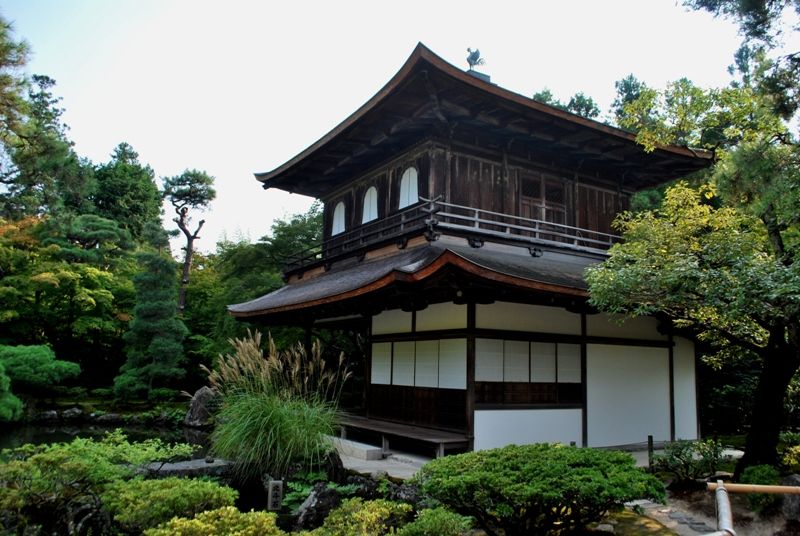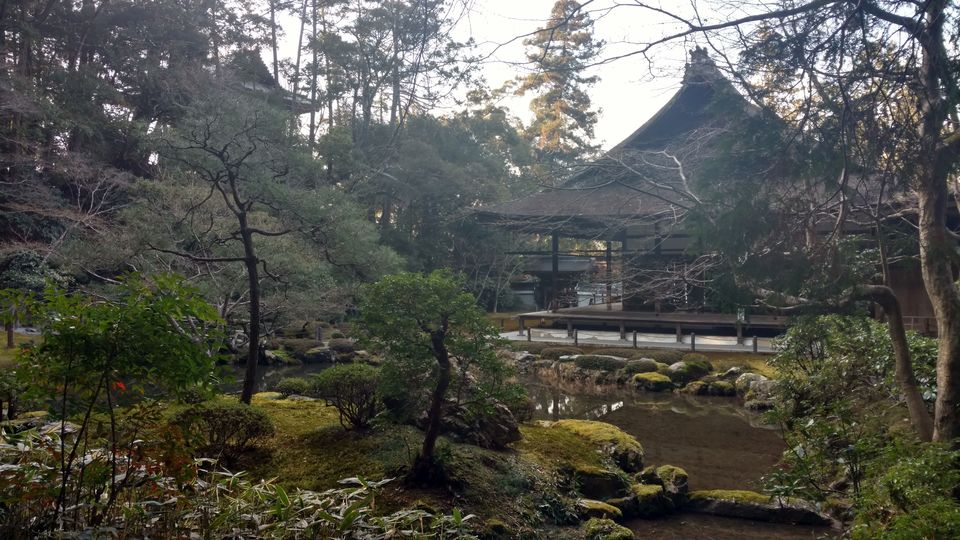 Despite the name, the temple isn't covered in silver but is believed to have earned its name from the moonlight reflecting on its dark exterior, which used to be covered in black lacquer.
Ginkaku-ji is still well-worth visiting because of its beautiful moss gardens and dry sand garden, known as the sea of silver sand. You follow a circular route around the ground and get a fantastic view of the grounds.
Philosopher's Path
The Philosopher's Path is a beautiful footpath just outside the Ginkaku-ji which follows a canal. The path is gracefully shaded by cherry blossoms and lined with shrubs.
I was intrigued by all the little shops and cafes and would like to go back someday to look at some of them closer. There were a few big gates that led to temples. It was a fun way to walk around and see everything.
The path is 2 km long and takes roughly 30 minutes to walk.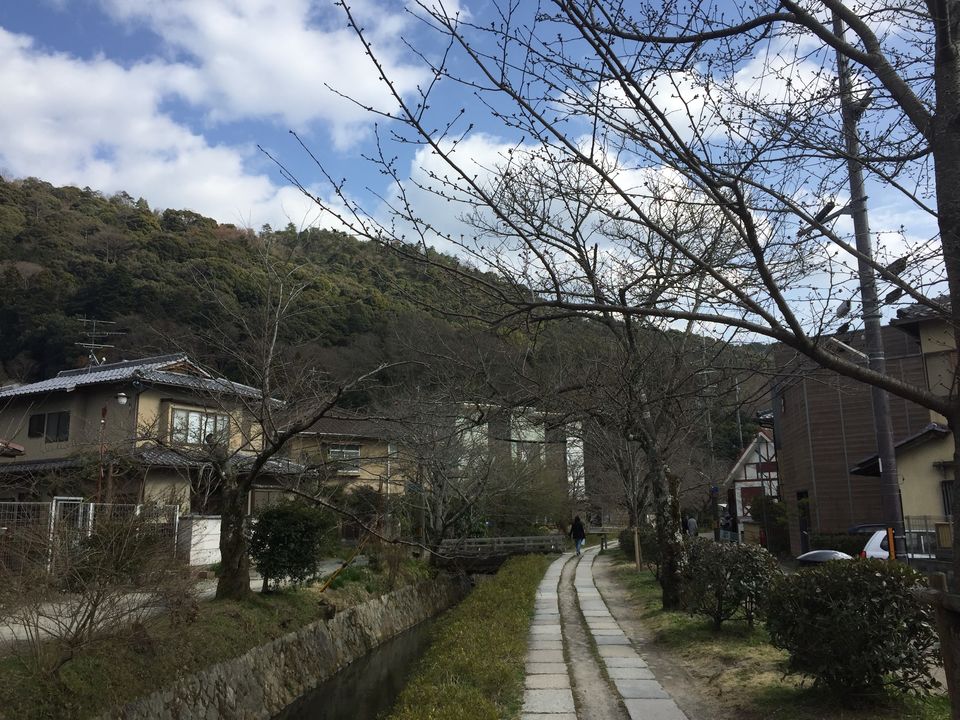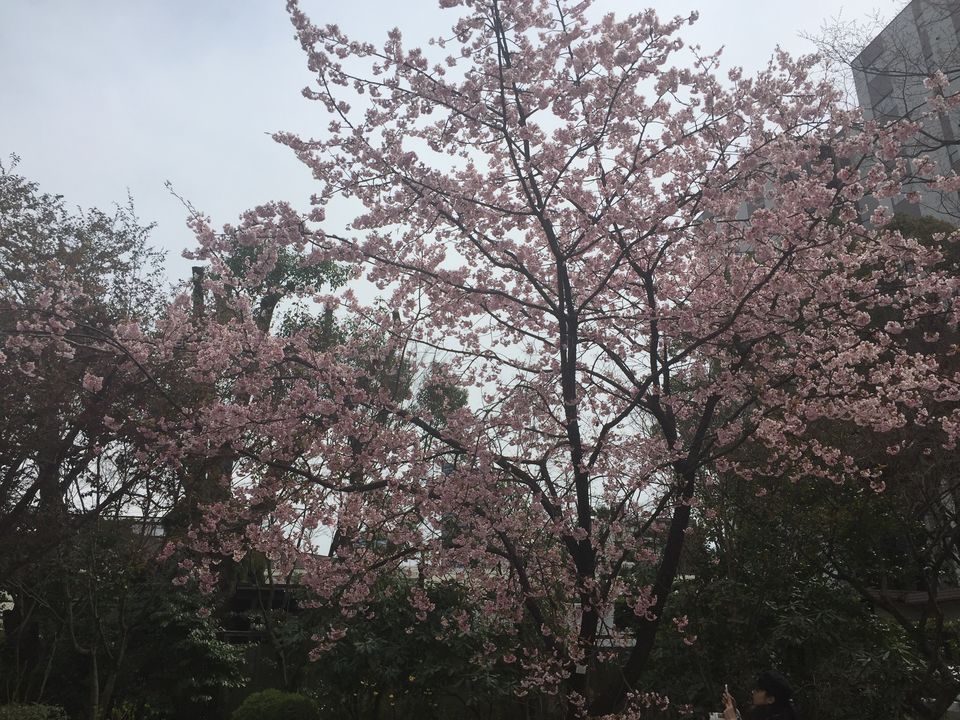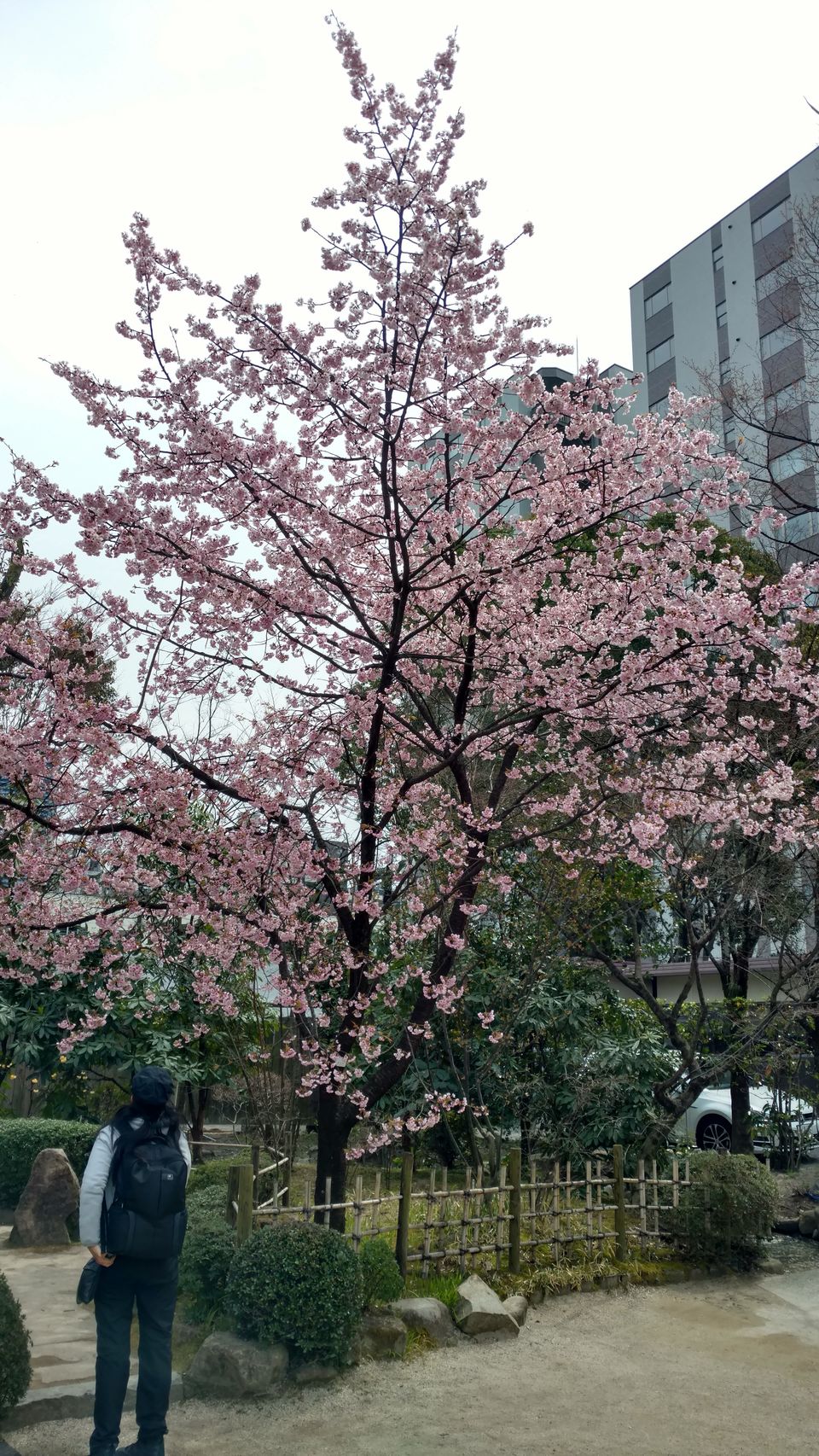 Nanzen-ji Temple
Nanzenji Temple is one of the most prominent Zen temples in all of Japan. It is the head temple of one of the schools within the Rinzai sect of Japanese Zen Buddhism.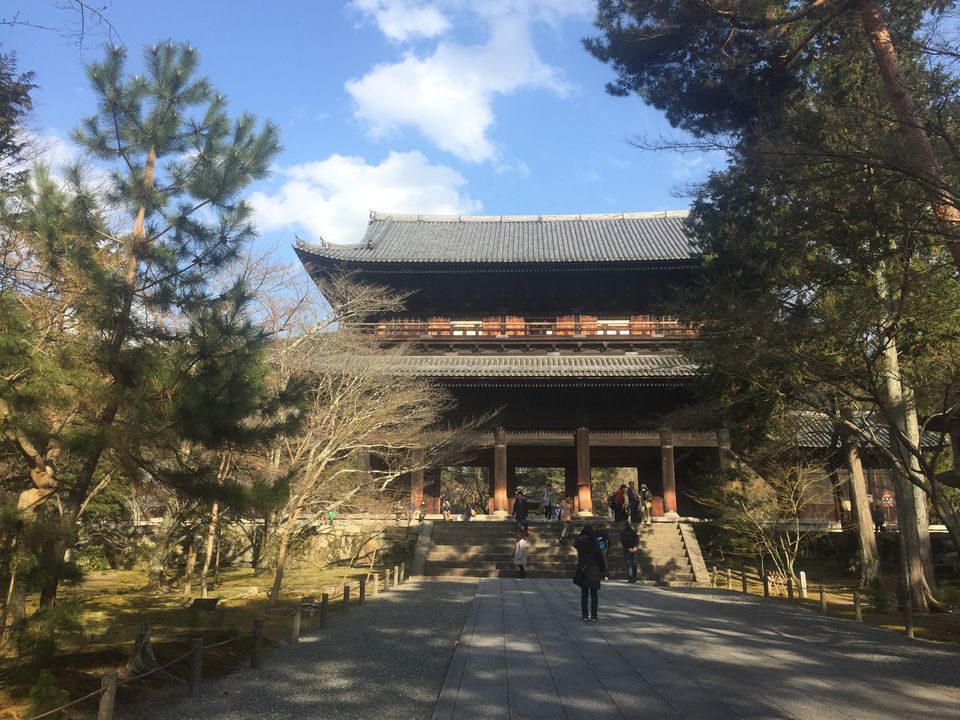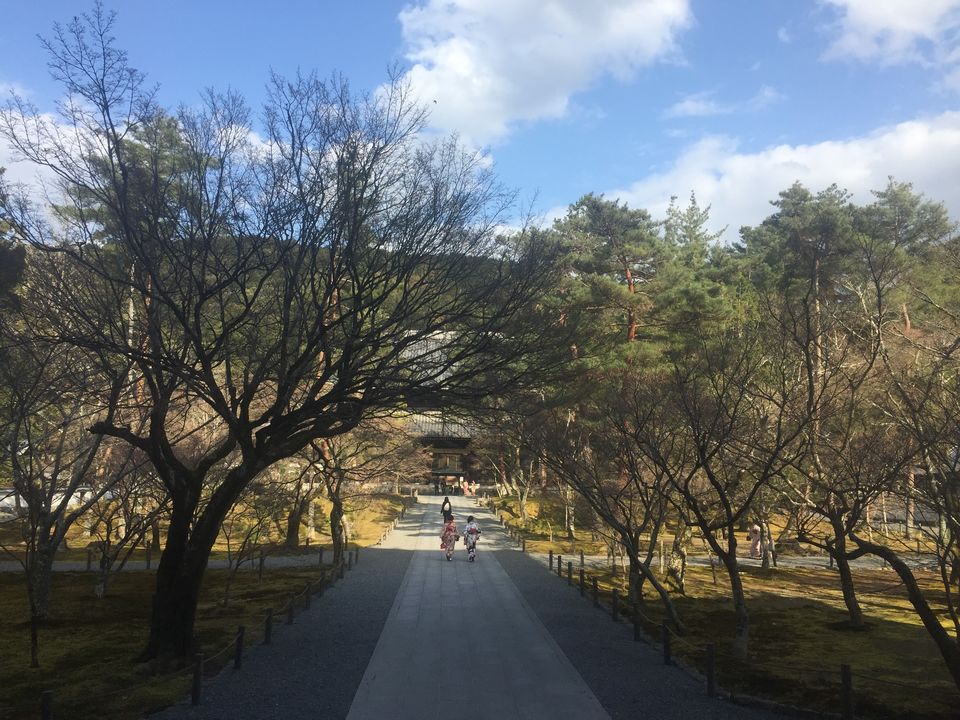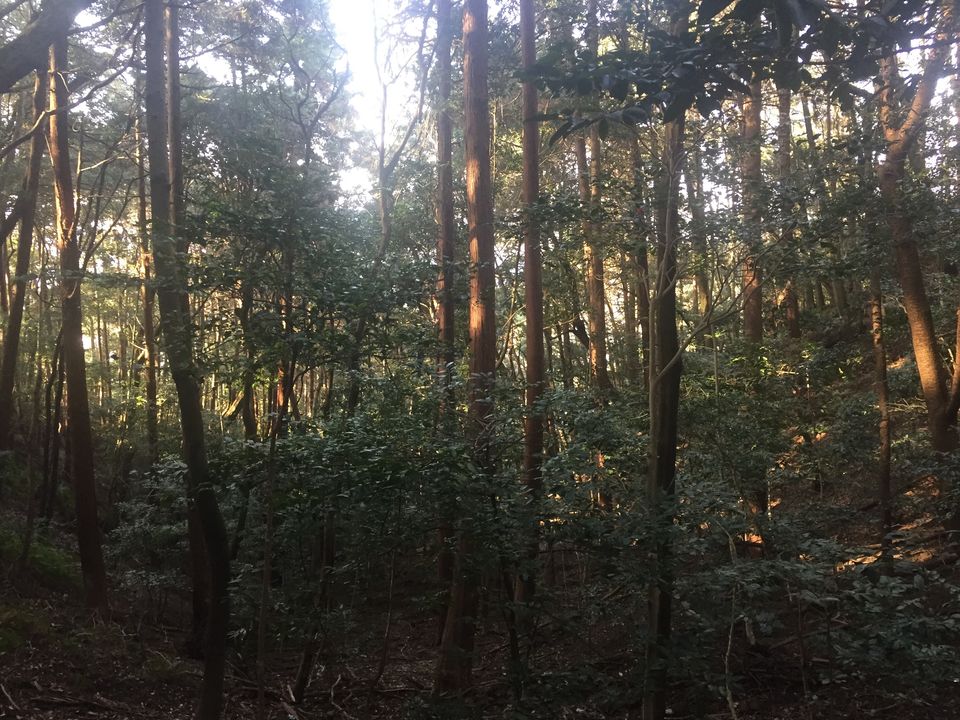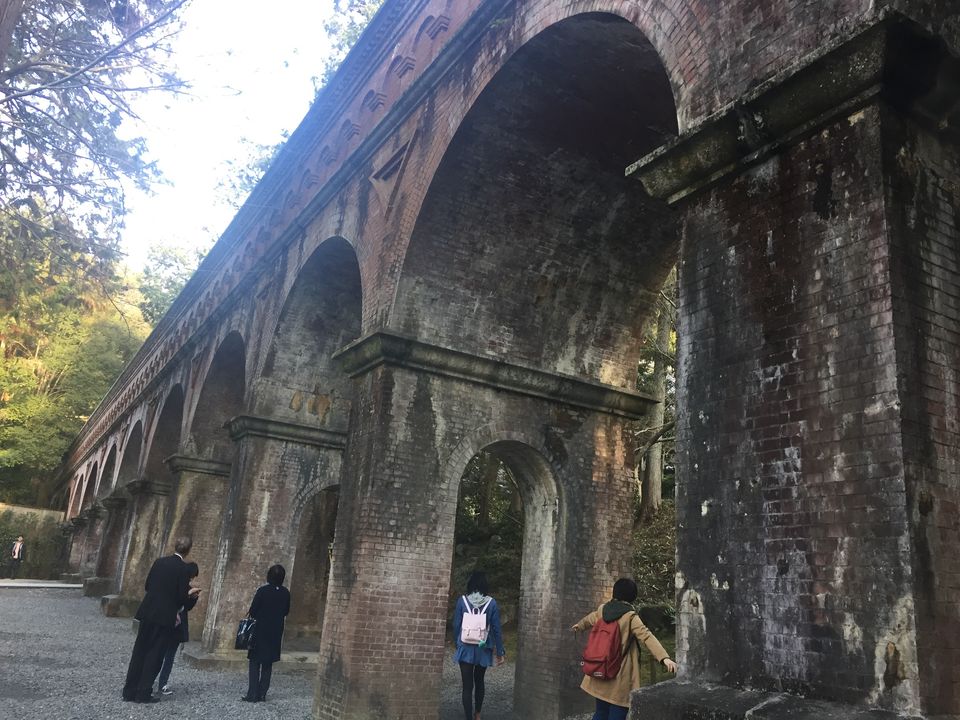 There is a huge Sanmon gate right at the at the entrance. The gate makes way to the grounds, including an amount of 12 sub-temples and a few Zen gardens which make it quite difficult to explore everything on foot for an average traveller who is generally short on time.
* Keage Incline
A trail leads off to the right from behind Nanzenji's along with a small canal to the Keage Incline. This tree-lined slope is most beautiful in spring when it becomes one of the best cherry blossom spots in Kyoto.
Heian Shrine
Like most Shinto shrines, Heian-jingu Shrine is marked by a vermillion Torii (shrine gate) out front. But the Torii at Heigan-jingu is vast. Standing almost 25 meters high, it dominates the entire Okazaki-koen Park area.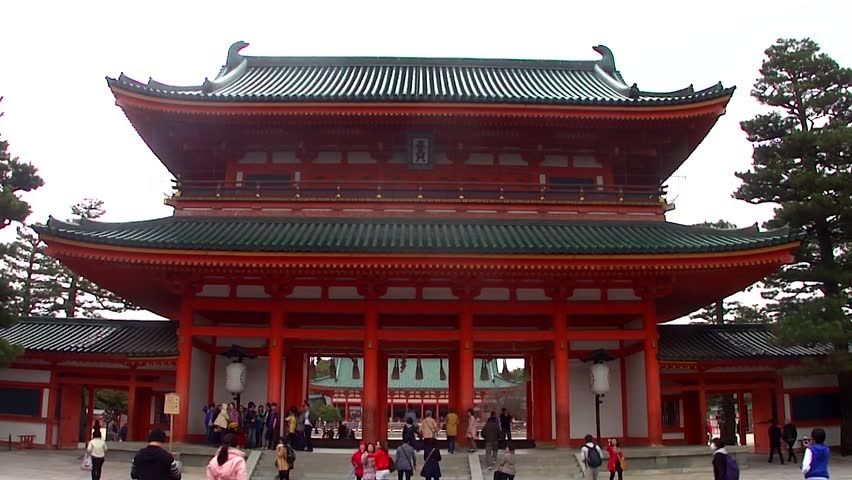 There is an open area in front of the main shrine, people make wishes at the shrine, buy amulets and fortunes and Japanese follow various religious rituals.
There's a decent garden behind the main hall. It's famous for its cherry blossoms.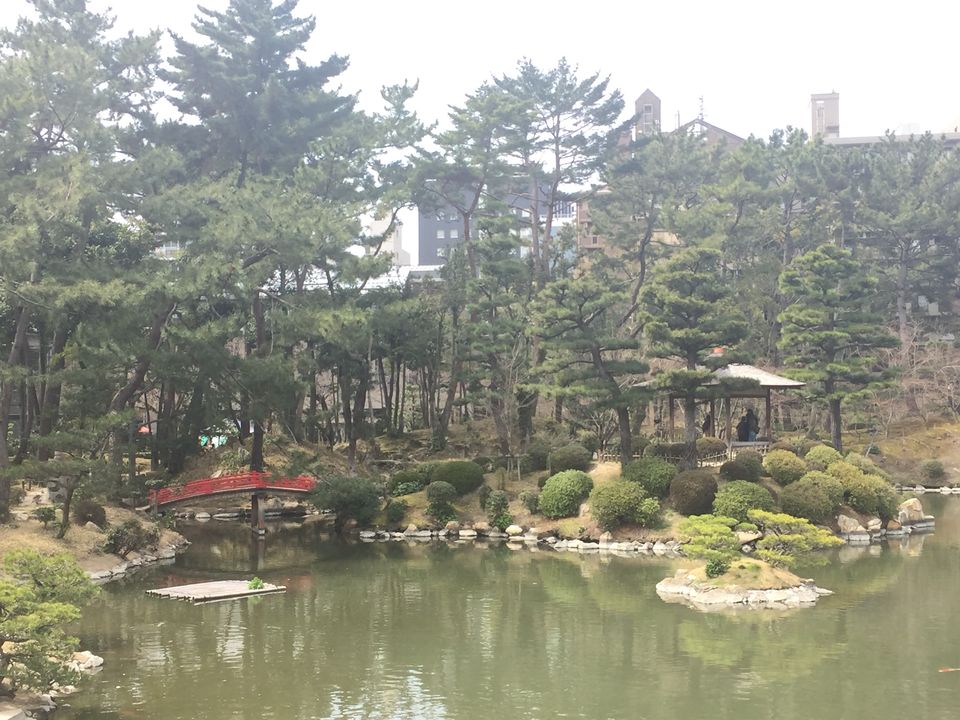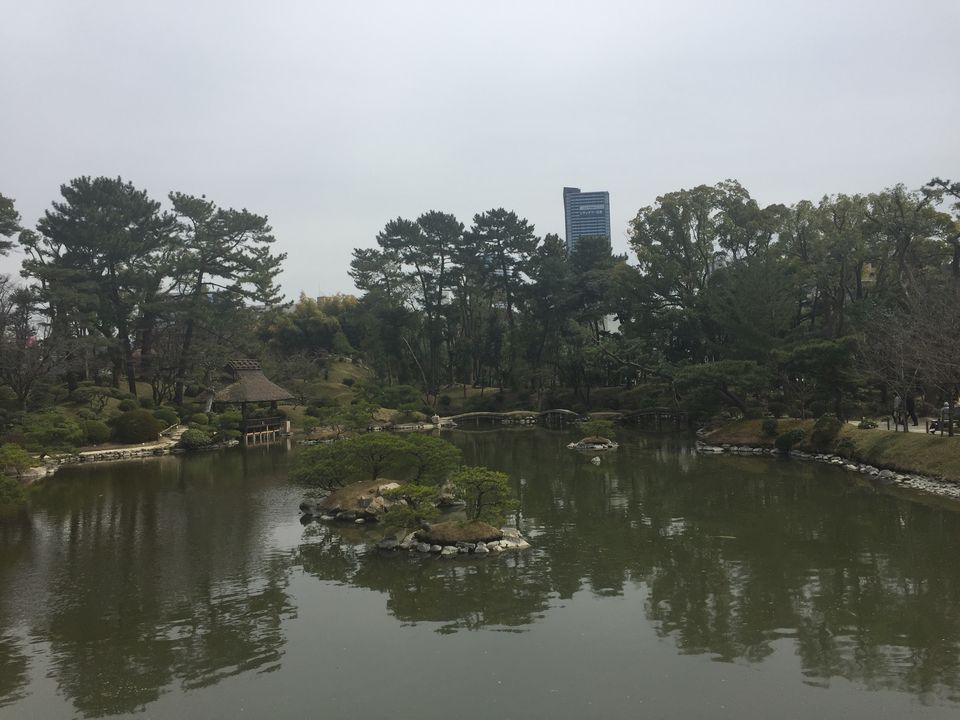 Fushimi Inari-Taisha
Fushimi Inari Shrine is a stunning and atmospherical shrine that consists of thousands of red Torii gates lined up as a pathway 4 km up the mountain.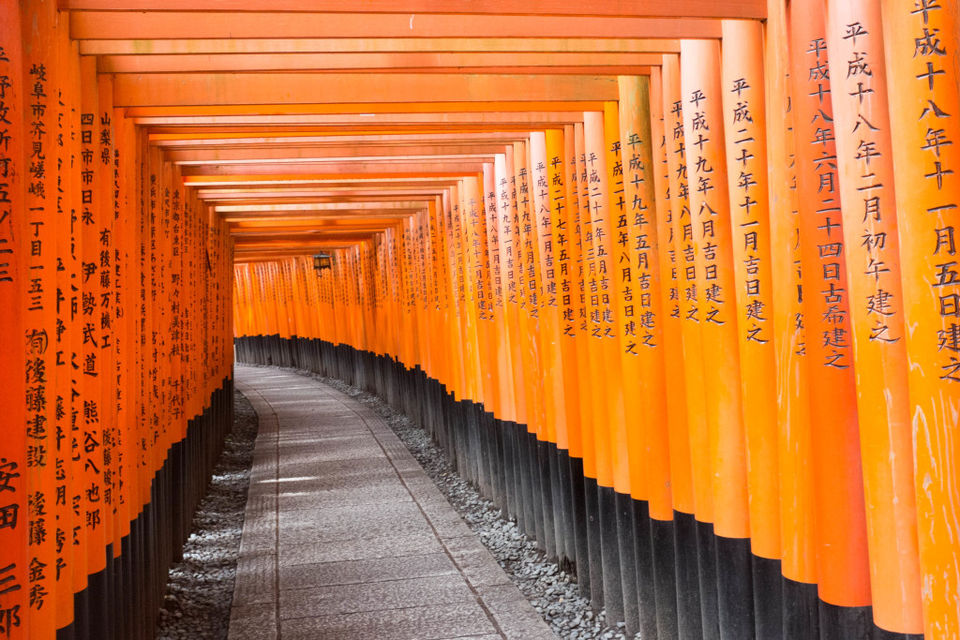 The Fushimi Inari Shrine was first built as early as the 8th century by the Hata family to worship the gods of rice and sake. Walk as far up as your energy permits, and head back down.
Kiyomizu-dera Temple
At the end of Sannen-zaka street, take a left and continue onto Kiyomizu-michi street and follow it uphill till you reach the famous Kiyomizu-dera Temple. The hall has a huge verandah with stunning views of the hillside and Kyoto city.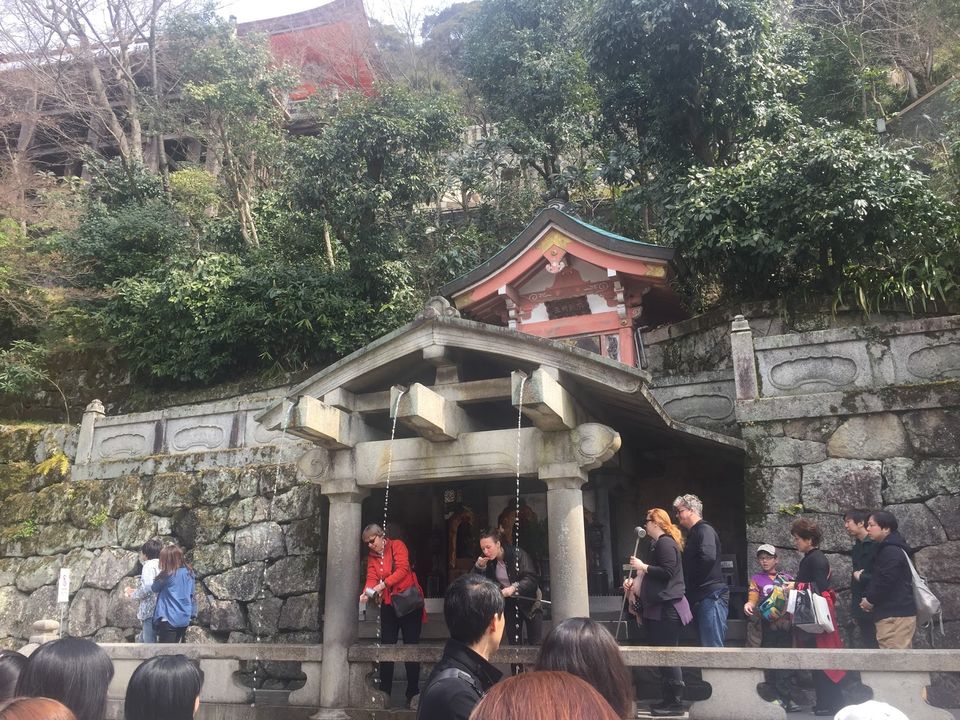 Japanese Tea Ceremony
The last one is a Japanese Tea ceremony, one of the most remarkable aspects of Japan's traditional culture. Although tea did not originate from Japan, Japanese valued it so much that they came up with a way to prepare and serve tea.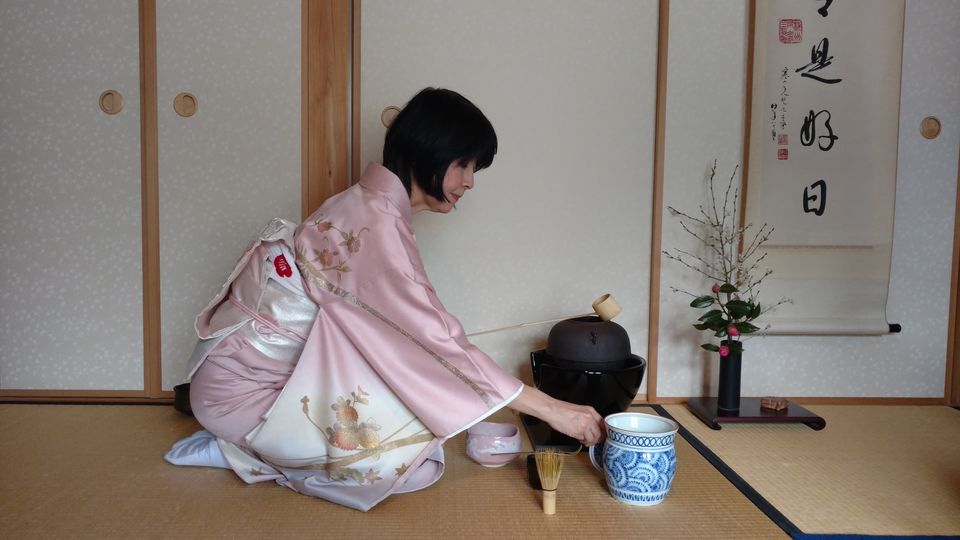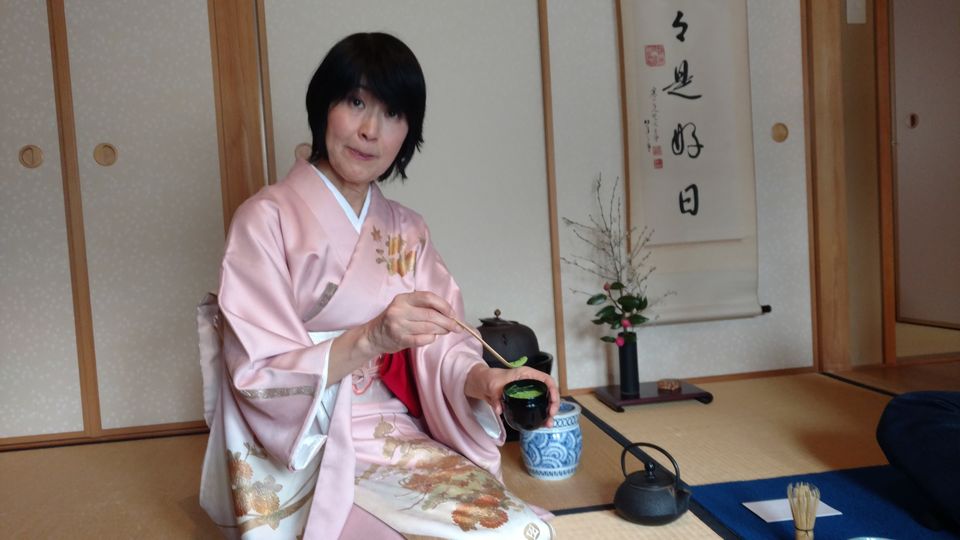 From ancient time, Japanese people have paid respect to people and the nature around them. Serving someone tea means you cherish your guest and the relationship with them. Experiencing and learning the process of tea ceremony was wonderful. I enjoyed it :)
Kyoto was just as I imagined it to be :)