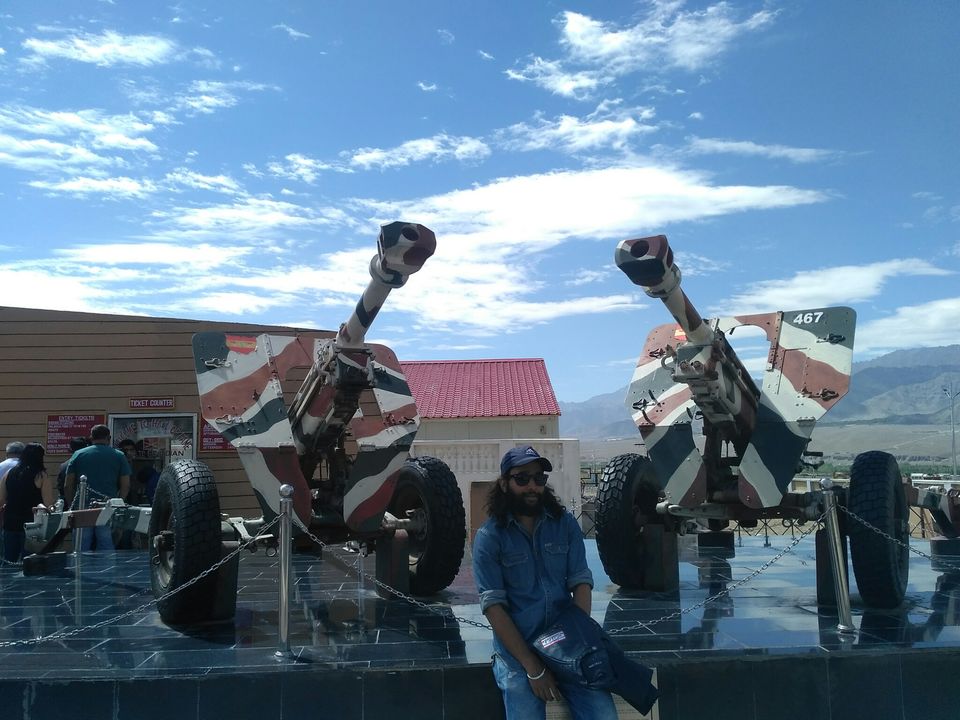 Hall of fame is a museum dedicated to the Indian soldiers who died in Kargil war. It is very beautifully maintained by the Indian army. Museum has many sections which show the pictures of soldiers (eating, camping, fighting, celebrating), weapons, clothes and vehicles which were used in the Indo-Pak war in 1971. Some pictures in the museum show the various chats and missions of Indian soldiers. It will take approx. 2 hours to cover the museum. When you will come out of the museum you will be full of pride and patriotism.
HOW TO REACH :
Hall of fame is on Leh-Kargil highway, 4km from the main city of Leh. You can go on bikes, cabs and also local buses go there from bus stand.
TIMINGS:
It remains open throughout the week; 9AM-1PM and 3PM-7PM. Entry fee per person is Rs10. Best time to visit Leh is May-October ( only months when the road to Leh remains open ). But if you want to go Leh in winters you have to go by flight. And must and the best thing to do in Leh in Winters (Jan-Feb) is CHADAR TREK. Google it now.