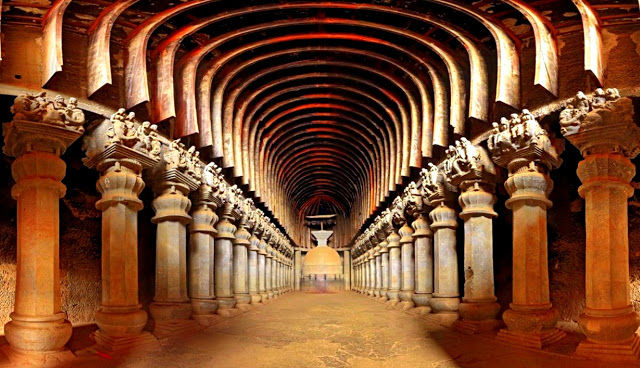 Pune is almost filled with places that you can visit during your short weekends. There are a number of places within a distance less than 100 km which you can opt for a perfect weekend getaway.
Most of this places are ideal to be visited during the rainy season when the natures beauty is at its level best along with the water droplets falling from the sky. Karla or Karli caves near Lonavala is one of these destinations.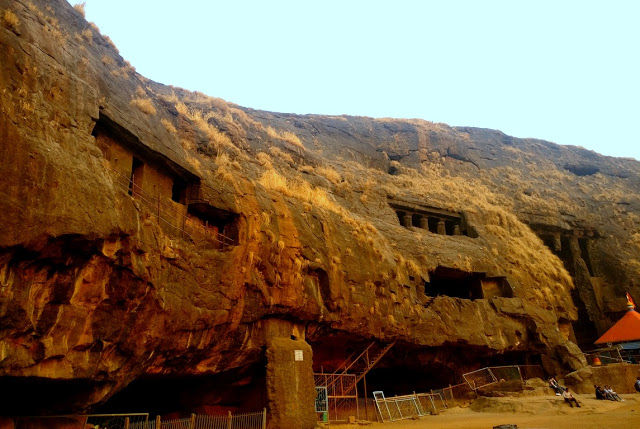 Beautifully carved, the Karla caves are situated on a hill are one of the oldest Buddhist cave shrines in India. The carvings on the walls and roof reflect the journey of the Buddhist past, narrating some amusing stories.
It is believed that these carvings are around 2000 years old and was started around 2nd century BC to the 5th Century AD, and if some sources are to believed then Karla caves is one of the few other caves that remains unearthed in Sahyadri Hills.
Here's a glimpse of Travelet's visit to the Karla Caves:
The caves were known as Veluraka in the olden days which consists of a humongous 15 - meter pillar and a temple dedicated to Goddess Ekveera.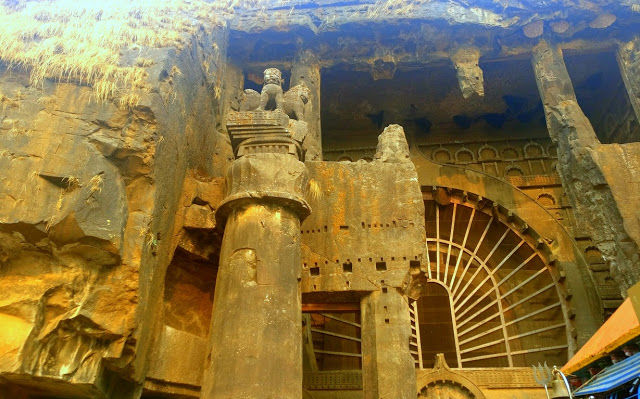 Karla caves remind us of the mesmerizing beauty of the past carved and crafted with great details. This cave is a protected monument under the Archaeological Survey of India due to its historic significance.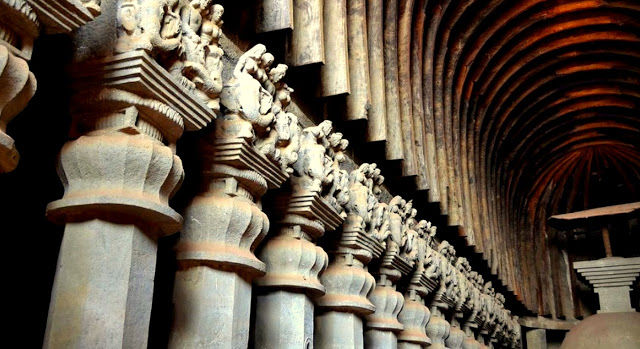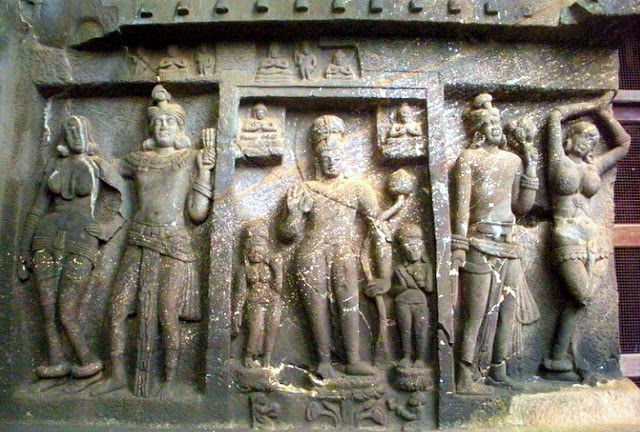 The entire cave is built with the help of a single design except for the three excavations that belong to the Mahayana phase. People belonging to all walks of life, right from the merchants to monks, nuns and even the prince of a Marathi family came forward and generously donated for building these caves.
The Inscriptions found here does mention identities from all over the country like that of Vejamti, Sopara, Umehanakata, and Dhenukakata.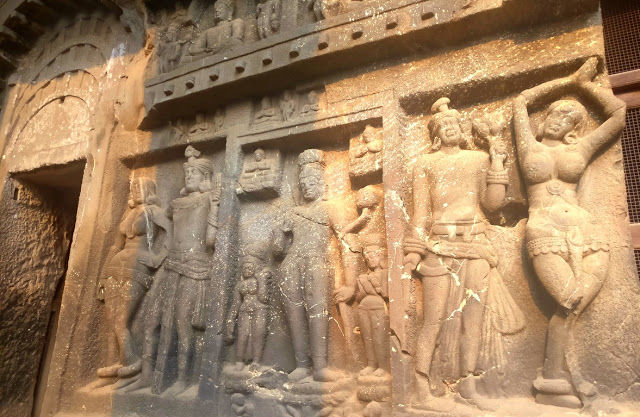 We will find sculptures of males, females, and animals in the main hall. Also, there is a sculpture of preaching Buddha seated on a lion supported throne exhibits spectacular carvings of three elephants.
These pillars are said to resemble the Ashoka pillar and are among the key features here. Also at the entrance of the cave, we have a temple dedicated to Goddess Ekvira who is majorly worshiped by the locals here.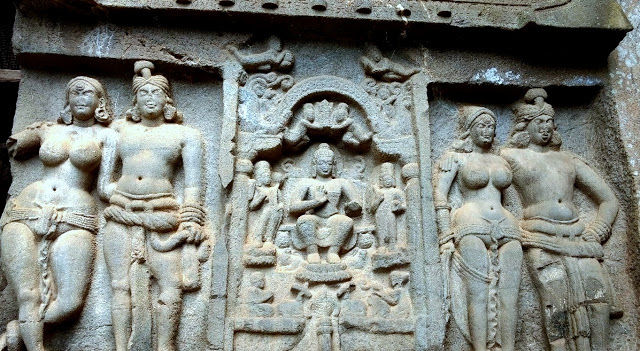 Karla caves are at a distance of around 60 km from the city of Pune. You can easily drive here and it would take around 70 minutes to reach here if you are traveling by your own vehicle.
It is at a distance of 15 minutes drive from Lonavala. One can reach Lonavala by local transport or by the local which runs between Lonavala and Shivaji Nagar.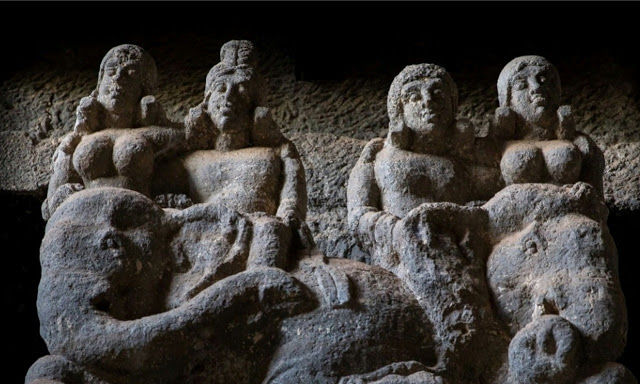 It's a must-see place near Lonavala. The only drawback would be to climb over 500 steps but once one climb those steps, the temple, the scenic beauty from the hill makes him forget all that hard work of climbing.
Lastly would like to add just a few words about it, that these caves are to be visited because these caves teach us one important lesson in life - i.e. to be content in life.