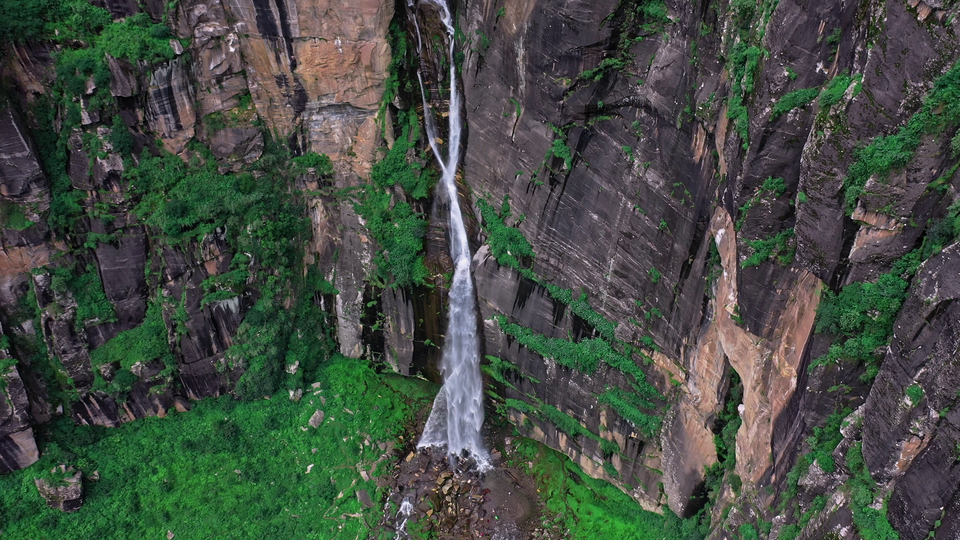 At a distance of 4 km from the Vashisht Temple in Manali lie the Jogini Falls. A magnificent waterfall cascading down from a height of 150 ft through multiple levels.
You can reach the base of Jogini waterfall by going on a small trek of maximum one hour from Jogini Falls point marked on Google maps. The trek takes you directly into the lap of nature with apple orchards, tall pine trees and water streams on the way. You will also get some scenic views of the Kullu-Manali valley. There is also a top point of the waterfall which can be reached by another small trek of 15 minutes which will give you another perspective of the falls.
It's really an experience to witness water falling from such great heights and to feel the vibe of this place. This is also a meditation centre and is believed to be a sacred place for local people.
I was introduced to this place in 2016 while watching Rohan Thakur's 'Way Back Home' series. Since then it's been my wish to visit this place and cover this waterfall on my camera. And, what can be better than flying a drone over it and getting a different viewpoint of this waterfall altogether? So, take a look this short cinematic video of the falls as a visual treat, 
Don't forget to include Jogini Falls in your itinerary the next time you visit Manali!