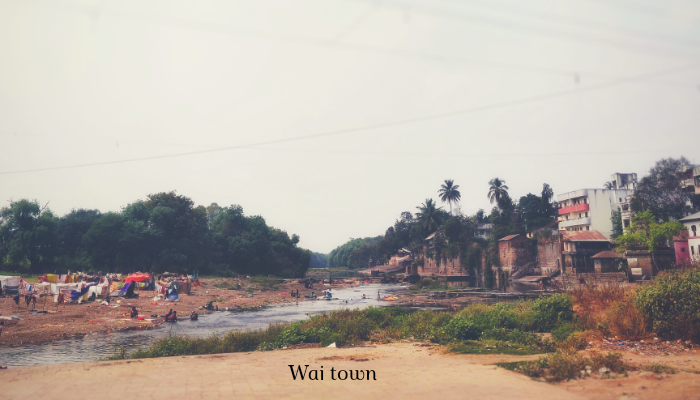 It all started from here , me loitering around in a business suit ,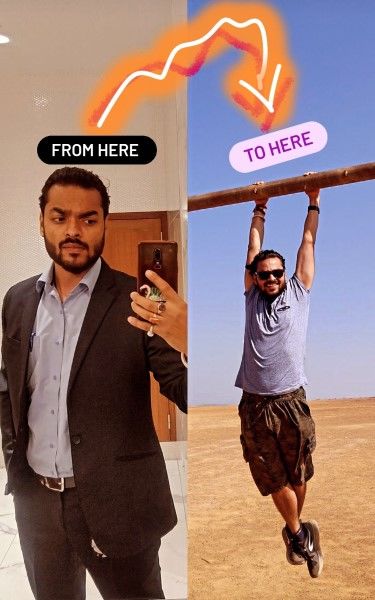 and ended there , hanging like a happy monkey out in the open.
Whenever a new year starts , you know what people like me do first. They start figuring out which weekend can be turned into a long weekend. 3rd week of February was kind of anyway bland for me . ( that face in that suit.. such dullness ).
Thus, Shivratri holiday was taken for granted and Saturday and Sunday luxury was mixed into it for a long weekend ( who knows in 2020 all these planning will be futile)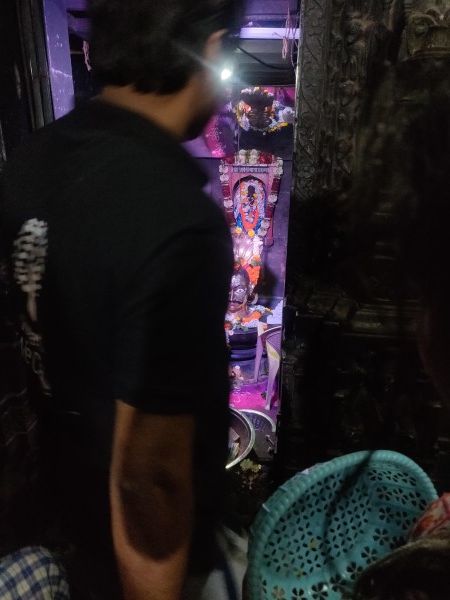 That's why I jump into the idea of a road trip to god knows where with my brother and his sister in law when they just asked casually "kal kahin chalen?" and I said " chalo " . There wasn't any destination. It was just us enjoying in our I20 and taking a drive out on the expressway. We hoped on and pressed the peddle on the metal and out we were on the tarmac.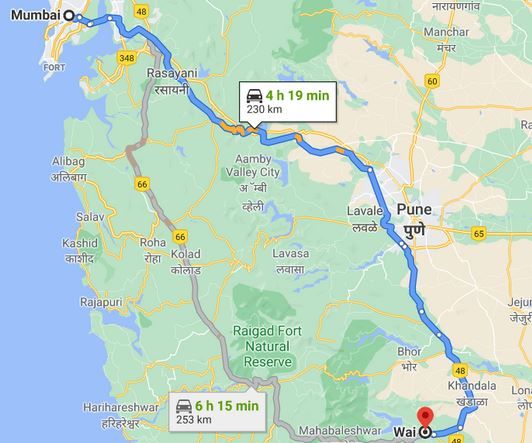 Where to go in this weather that's what was going in our mind. Till pune we discussed where we can go in this trip. We took a pit-stop on Mumbai pune expressway , checked our petrol and air and munched on some snacks. Food gave us thought and we turned our steering wheels towards Wai in Satara District.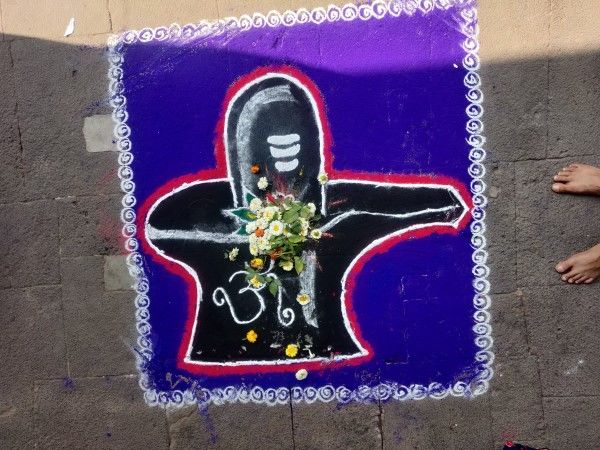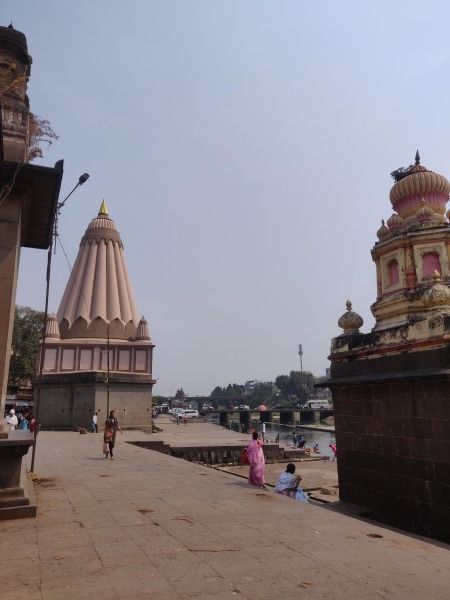 Wai is a small beautiful town situated on the banks of Krishna River famous for its Dholya Ganapati temple and also called as Dakshin Kashi because of more than 100 temples in this city.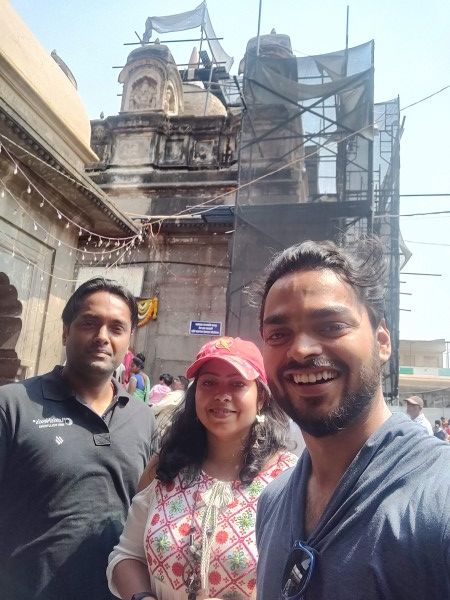 This quaint city is also famous for shooting locations of more than 300 Bollywood movies including Jis Desh Mein Ganga Rehta Hain, Gangaajal, Omkara, Dabangg 1, Dabangg 2, Swades, Ishqiya, Singham, Deool, Bol Bachchan, Zila Ghaziabad, Gulaab Gang, R Rajkumar, and Chennai Express. Remember the climax fight scene of Gangajal when ajay devgun hits the villains in a pond.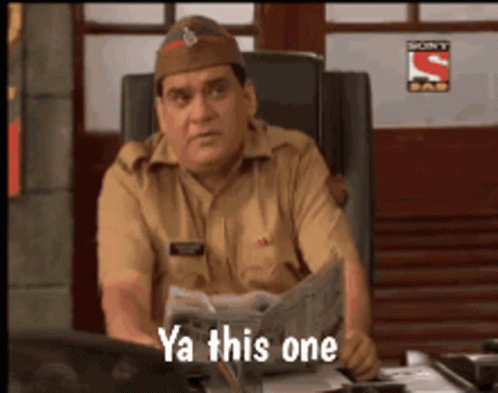 As soon as we reached, we saw this quiet town bustling with lots of devotees, flocking from nearby places to worship on the occasion of shivratri.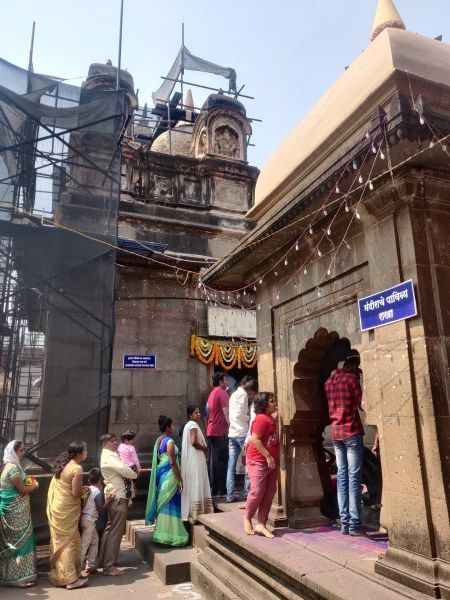 We also took the blessing in this beautiful Shri Kashi Vishweshwar Mandir, Wai. It is an ancient temple built around 400 years ago. It has a huge nandi bull statue inside temple and nicely decorated shivling ( extra decorated on shivratri) .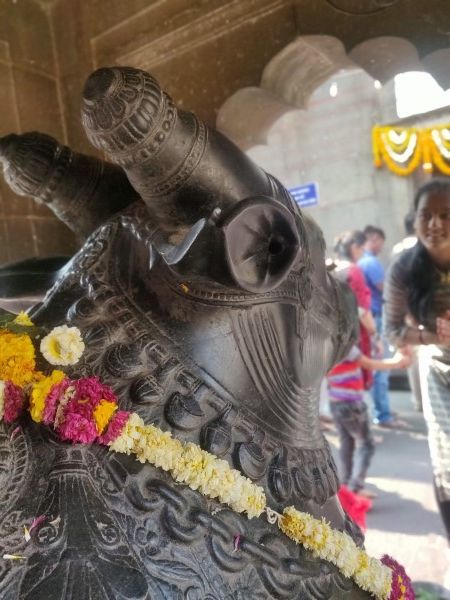 Temples built in the Wai area tend to be built in Hemādpanti-style architecture. Use of huge stone slabs is the major characteristic of Hemādpanti architecture.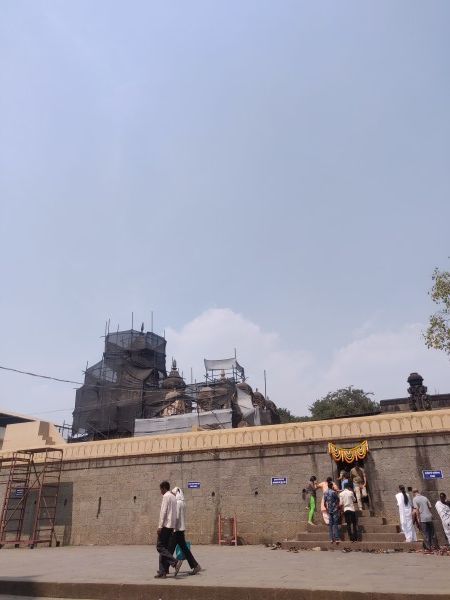 This beautiful city has various ghats ( a place near the river made with stairs for ablution purpose)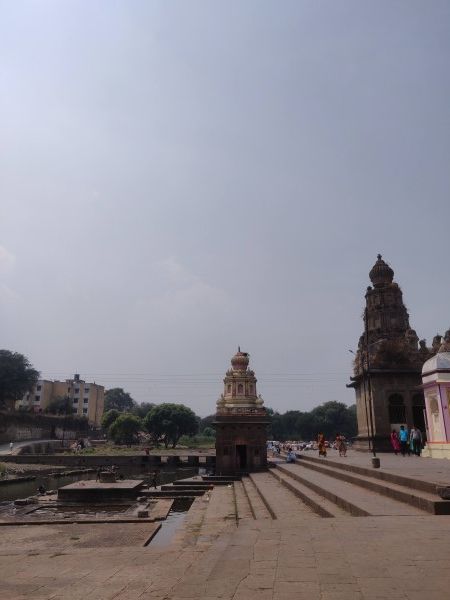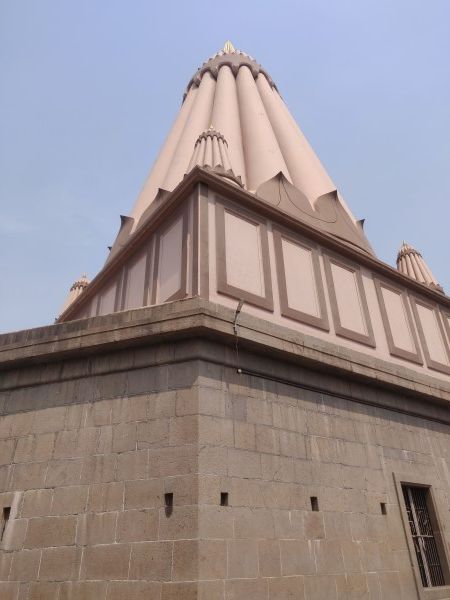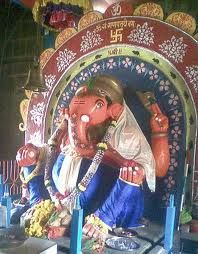 Like Brahmanshahi , Govardhan Sanstha ghat, Ramdoh ghat , Gangapuri ghat, Ganpati Aali ghat ( famous for Dholya Ganpati, 10 feet high lord ganesh Idol and Kashi Vishveshvar temples), Dharma Puri and Menavali ghat ( famous for Gangajal and Swades movie scene ) .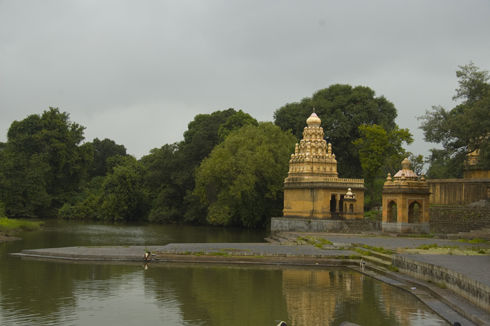 From here, we booked our place of stay in the starting of panchghani/Mahabaleshwar and starting hustling with GPS and no network to reach there. But I will tell that in next post. Till then let it be continued...
check out more such travel stories at my website An Ode to My travel