Base Village: Peth Shahapur

Fort State: In ruins, Restoration in progress
Difficulty level: Easy
Endurance level: Easy
Things to carry: Sports Shoes must, 2 liters of water, some snacks, Tents, Torch, Lighter
How to Reach: Follow Google maps.
This was the first trip to fort we took in the night. I, Arriesh, Shashikant and Swarup started by car at 11 PM from Pune. Shashikant and Arriesh arranged the tents. We packed our bags that would require us for staying overnight, start bonfire, make some barbecue, etc.
After crossing Lonavala, we decided to take first stop and see how the view is from Lion's point. That is when we were stopped by patrolling Police. They asked us various questions like where we came from, where we want to go, where we are from etc. Without letting us talk anything, they asked us to return back. Somehow Shashikant convinced them that we are just going to visit Korigad and will not invite any kind of trouble.
We reached the base village at 1 AM, parked the car near the temple. We were looking for a mobile tower from where the path leads to the fort. As soon as we started walking on unpaved road, we saw four dogs barking at us. We let them settle down and after a while, they started following us. When we were not able to find the correct path, we were actually following them.
We went past the mobile tower and continued walking straight. Dogs did took right after a patch where a crane was installed. We thought it must be for some kind of construction and kept walking straight. We reached a spot where there was no fencing but we could see some houses and proper lights. We then realized we came to Amby valley.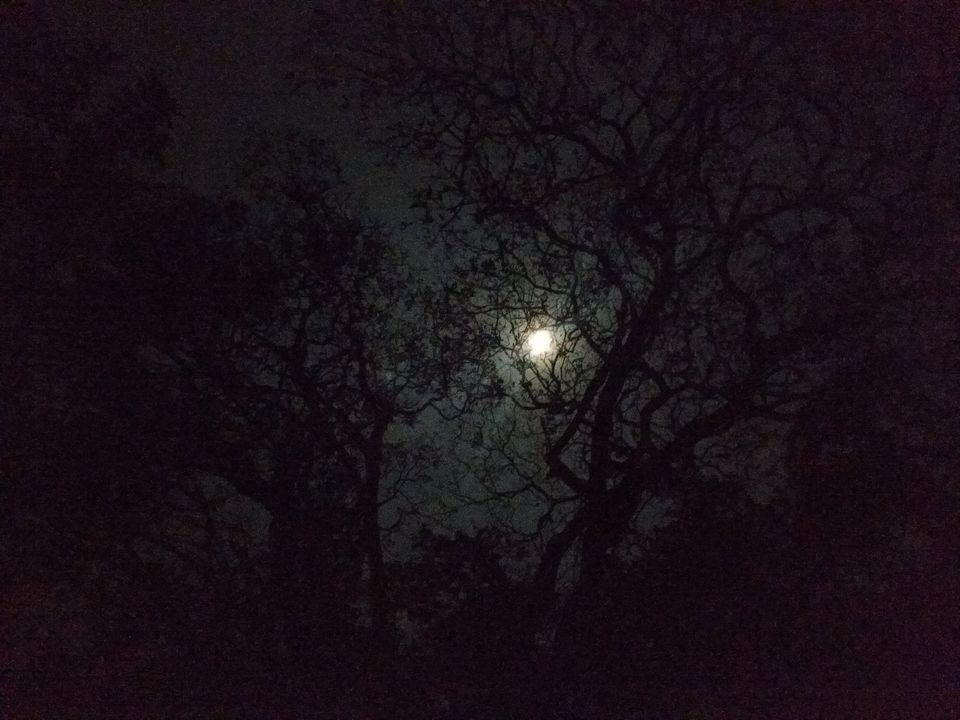 We returned from there and came back to the same place where we saw crane. It was indeed the spot from where the steps to fort start. Dogs were still with us and leading the way. We had couple of torches with us to light the way. Due to the darkness, we could hardly spot anything on the way.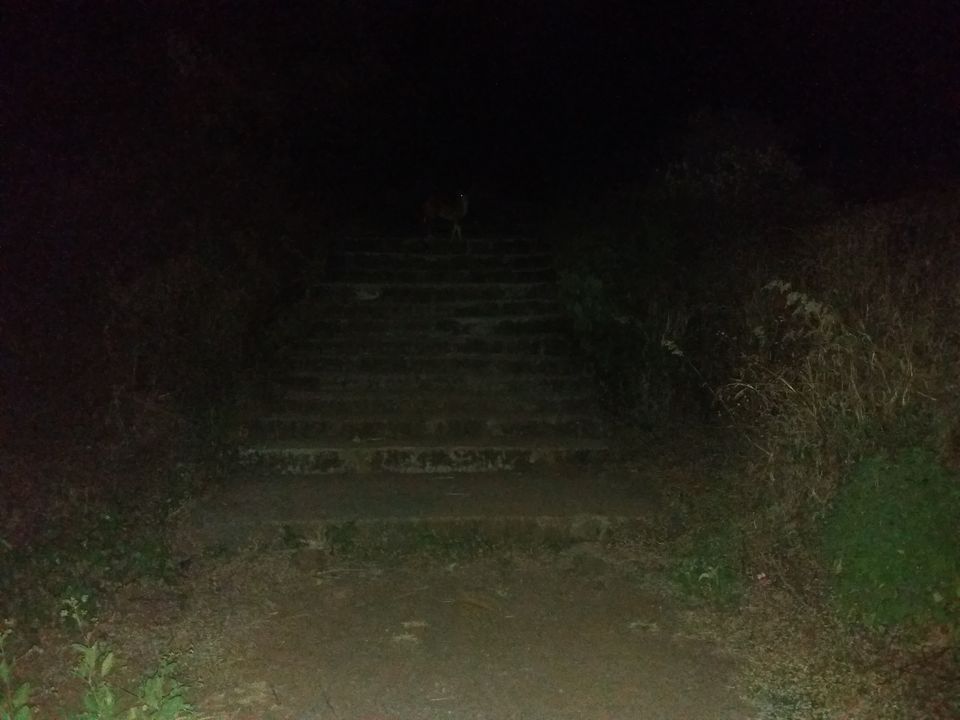 We reached the top in an hour. We took the right turn and could see some huts near a lake. We thought of putting up our tents there. Shashikant and I started setting up tents. Arriesh and Swarup were looking for things to start the bonfire. Fortunately there were many cow-pats around. It helped quickly ignite the bonfire.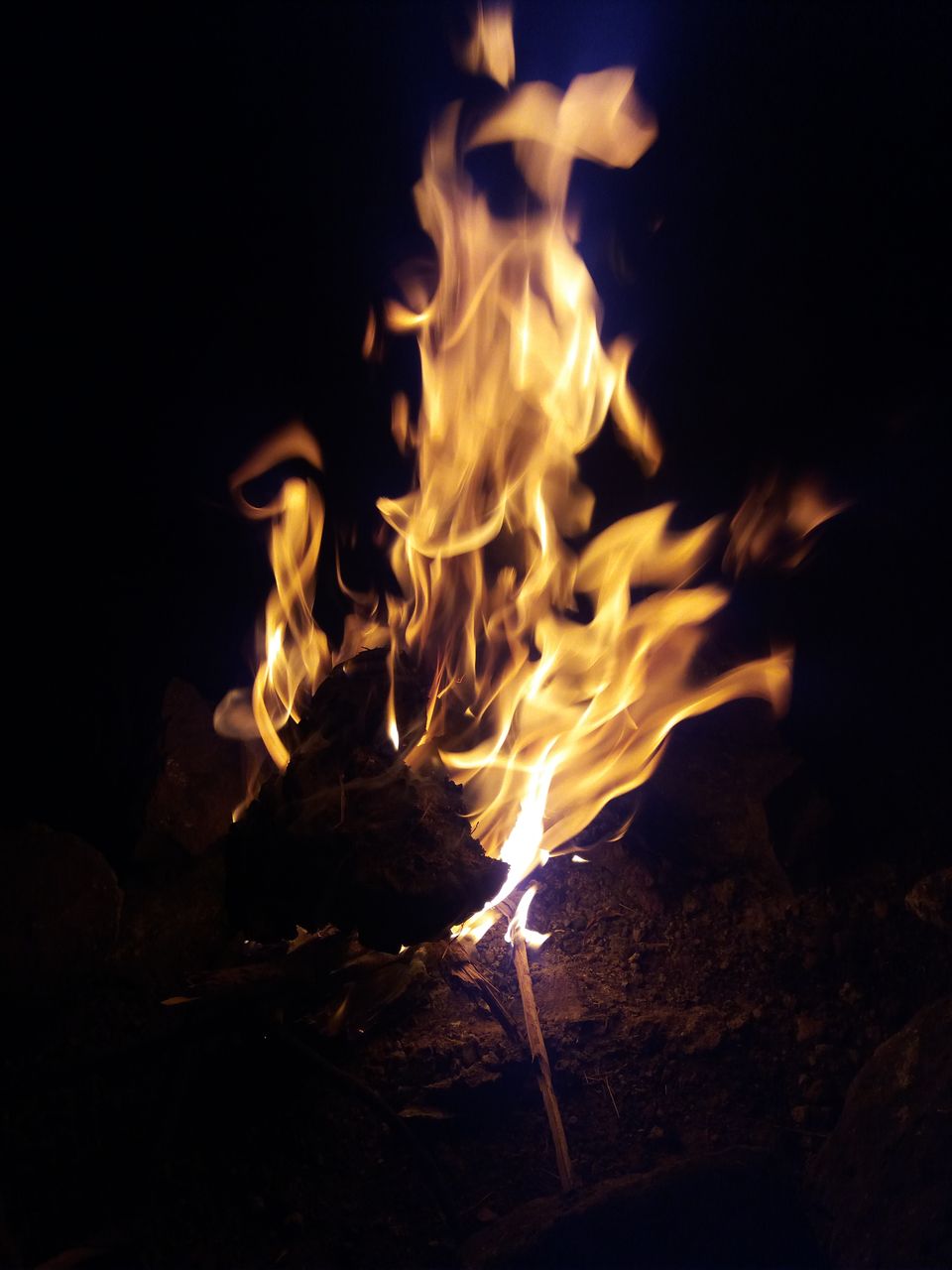 Once the bonfire was lit, we used some vegetables for barbecue and discussed various things. After an hour, we went to sleep.
We got up early to see the sunrise. It did not disappoint us. It was a great experience to see the sunrise over the Amby valley from top of the fort.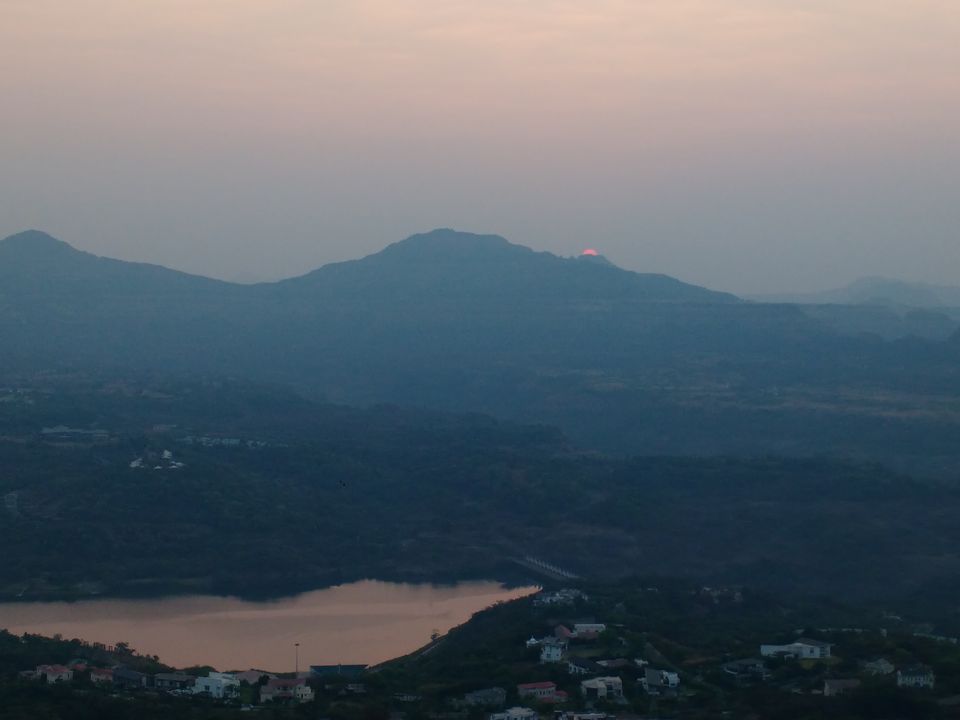 As the darkness goes away, we noticed many different colors in the sky. It was soothing.
Our tents near the lake.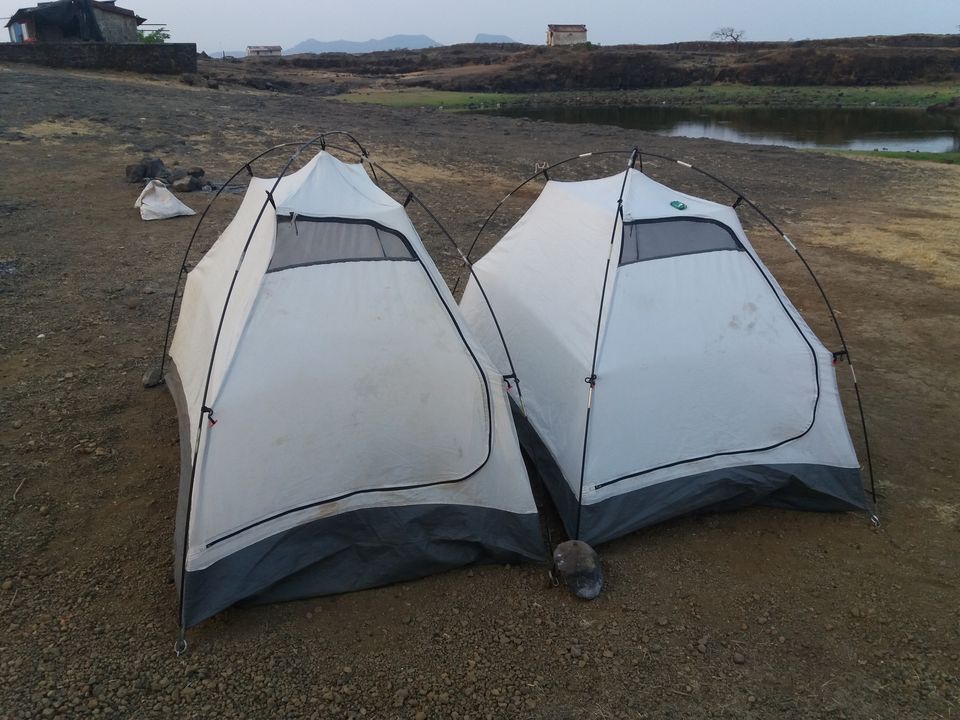 Just beside our tent, we could see Lord Shiva temple.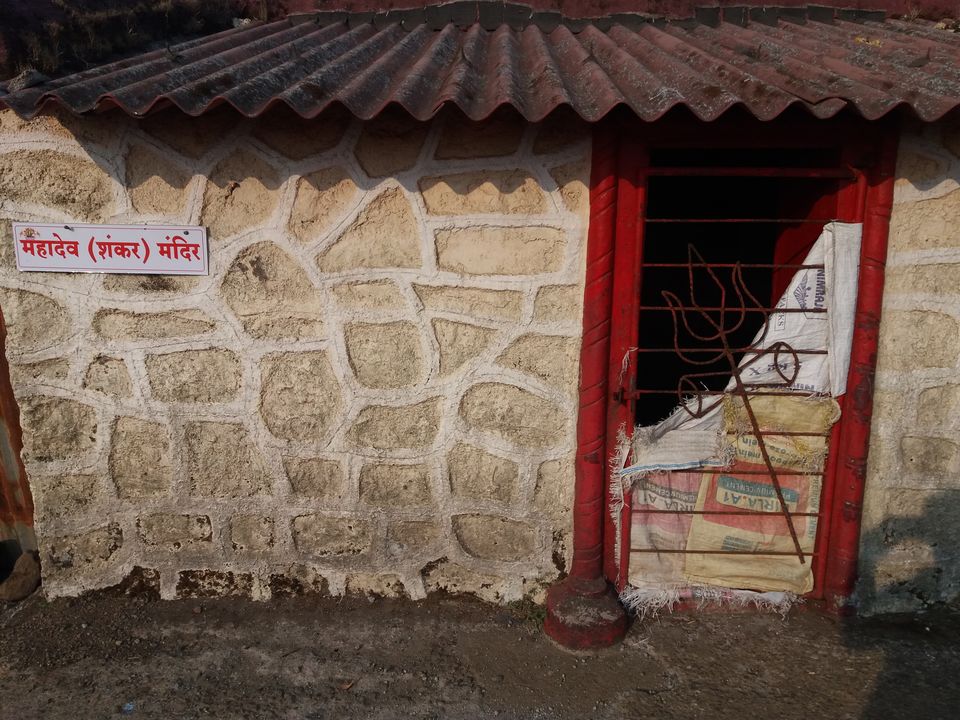 We got ready and started exploring the fort. New fortification being built.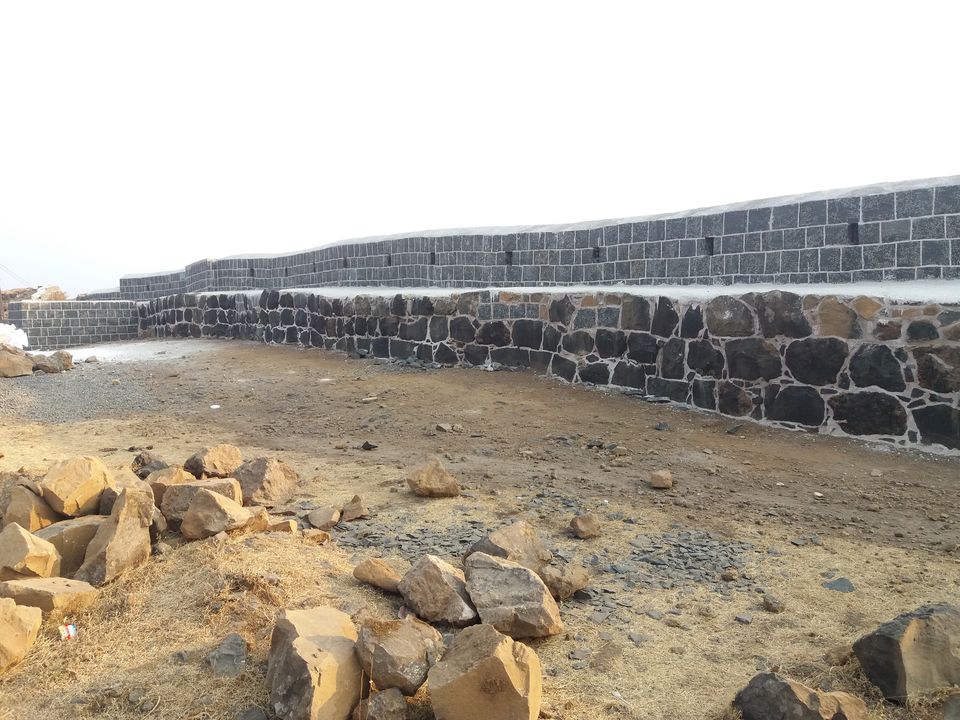 We went to northern side of the fort where there is a saffron flag.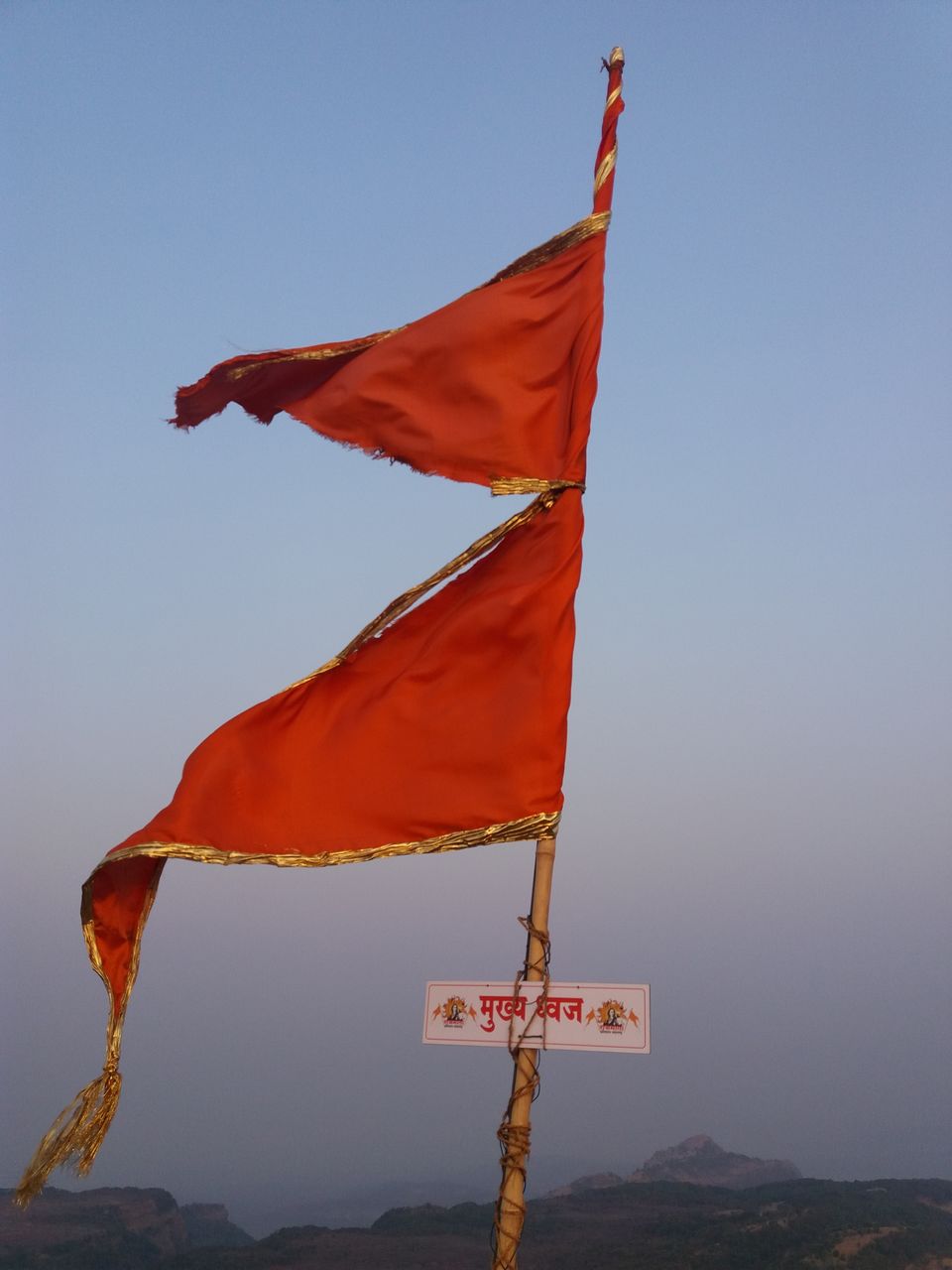 From here, we could see base village and surrounding hills.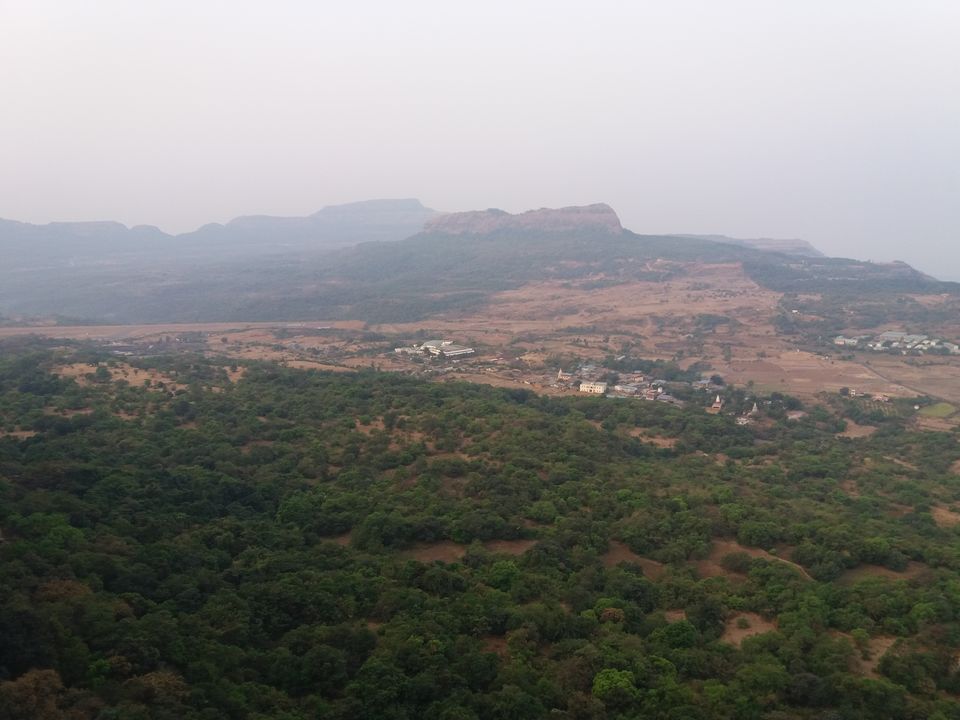 We were roaming around the perimeter of fortification. There is a small cave.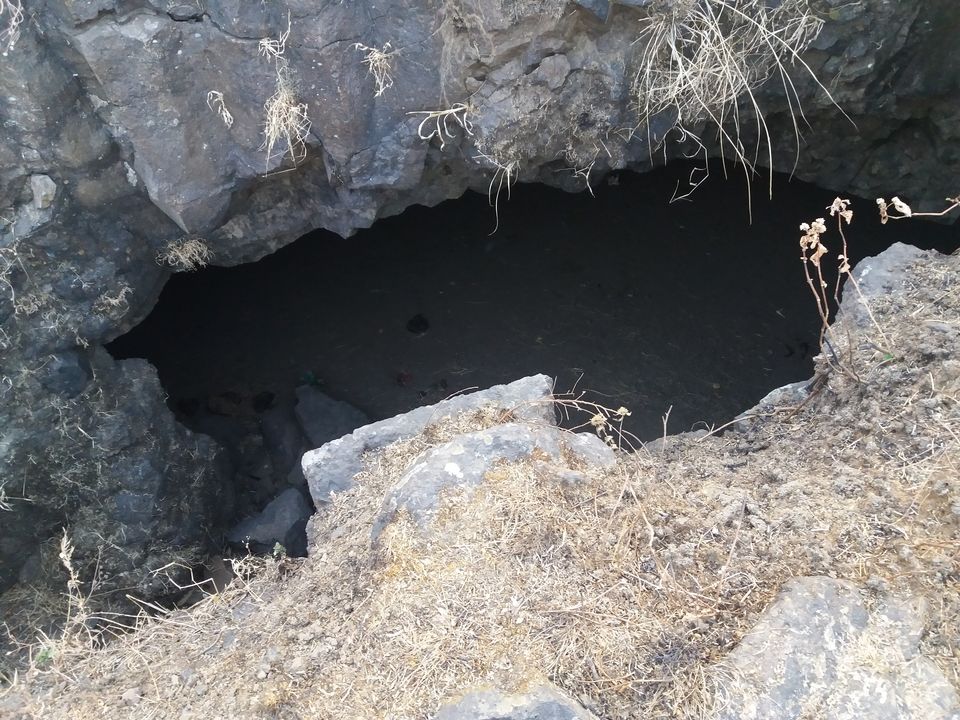 Moving towards south, we could see entire plateau on the fort.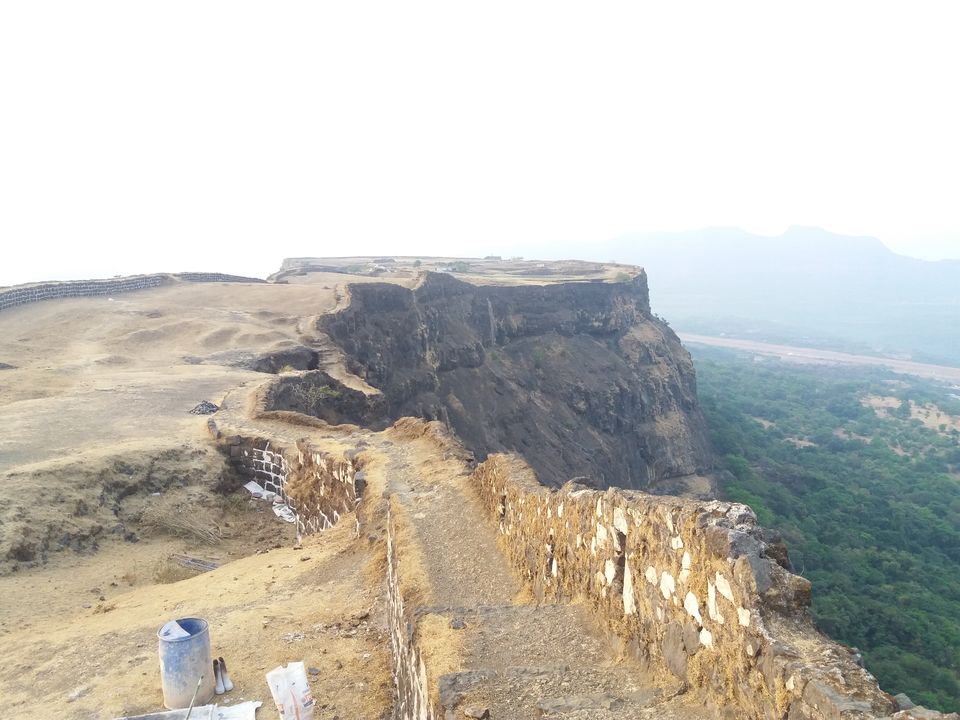 The lake is in the middle section.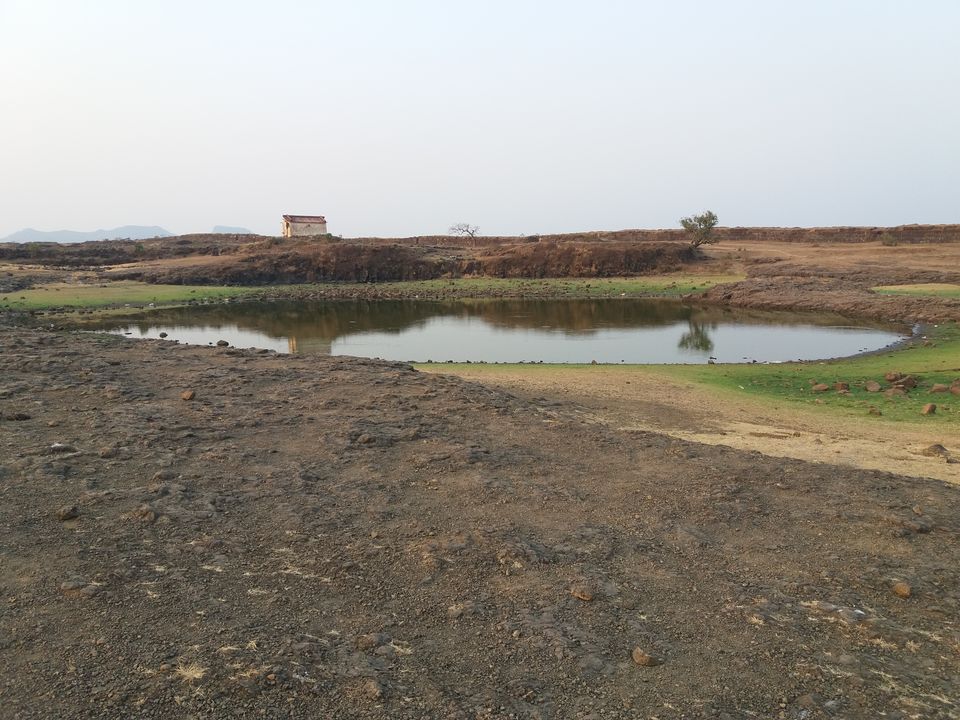 Going further, there is Lord Hanuman temple. It is completely covered, may be to protect it due to construction work happening.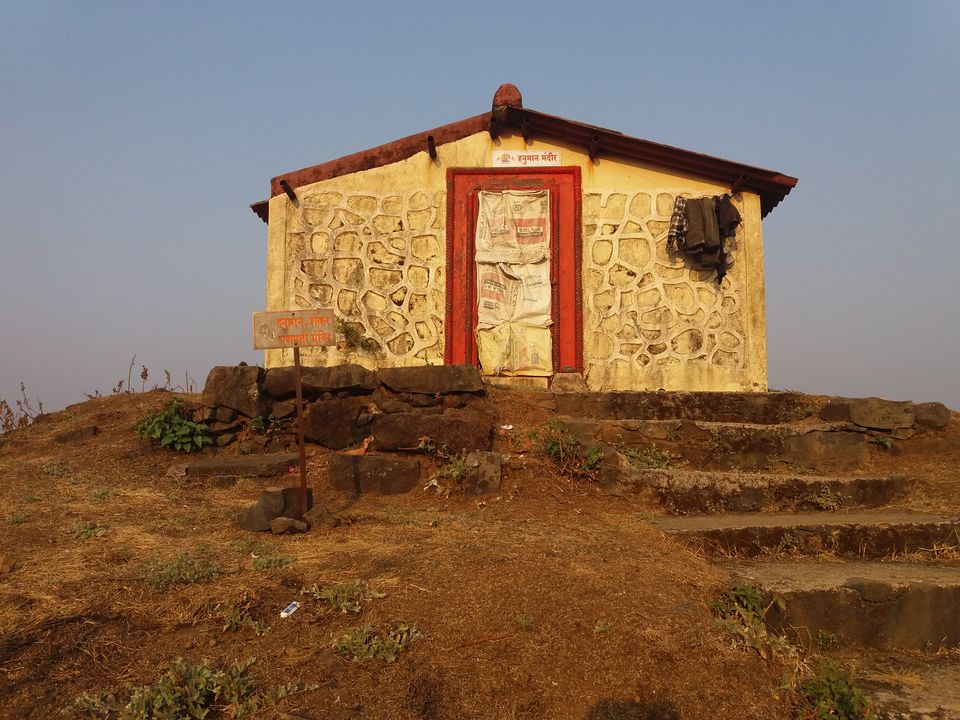 Just ahead, there is another small lake.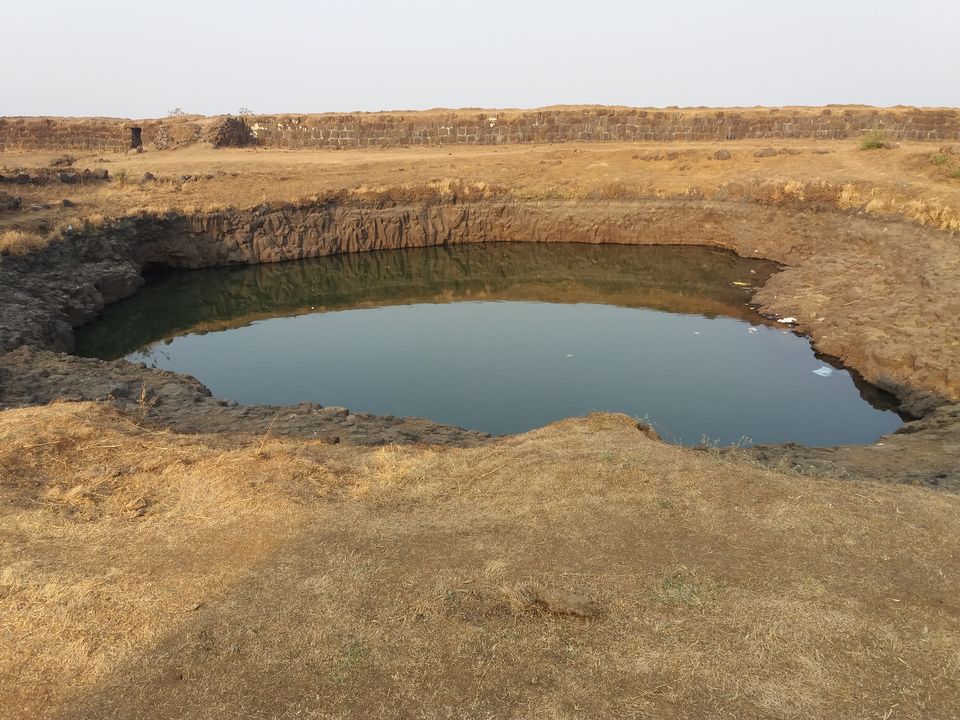 A remnant of old structure.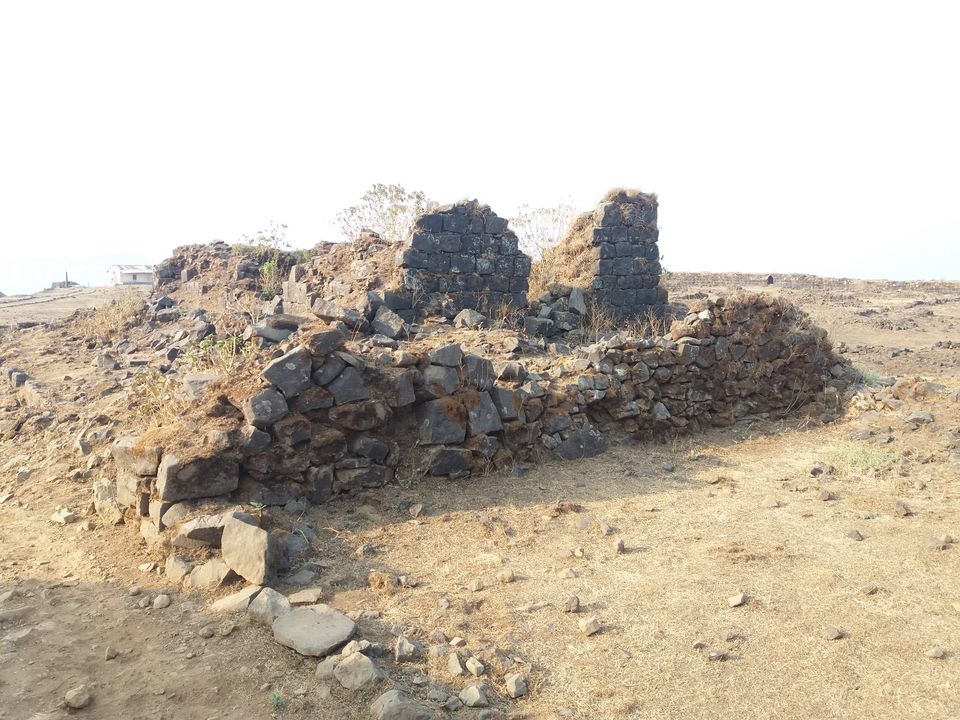 Then comes the huge cannon, called Laxmi Toph. There are many other cannons on the fort.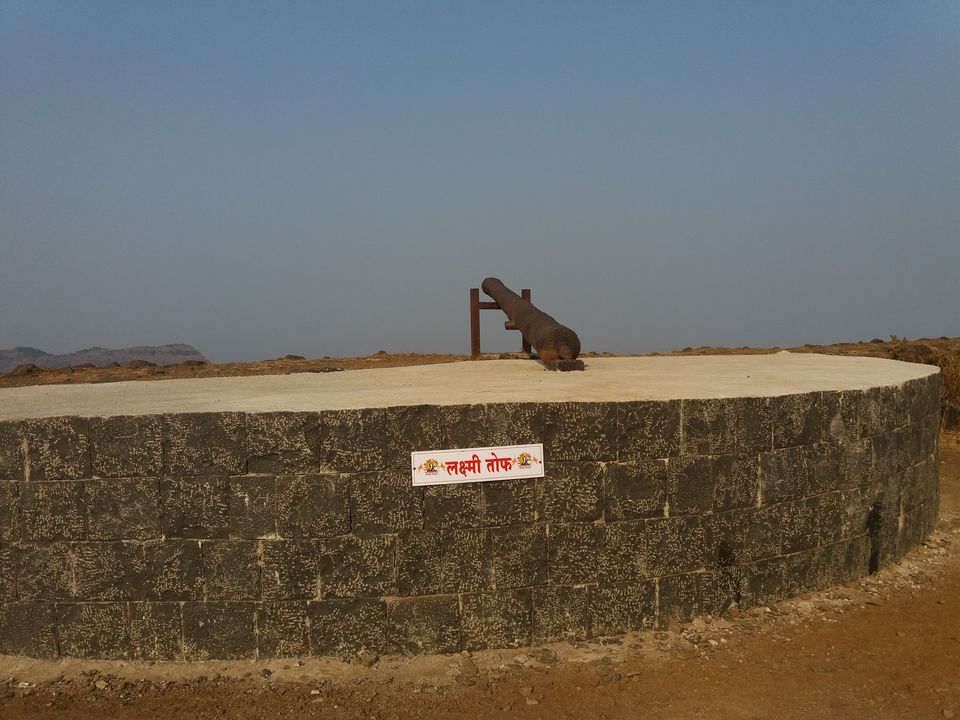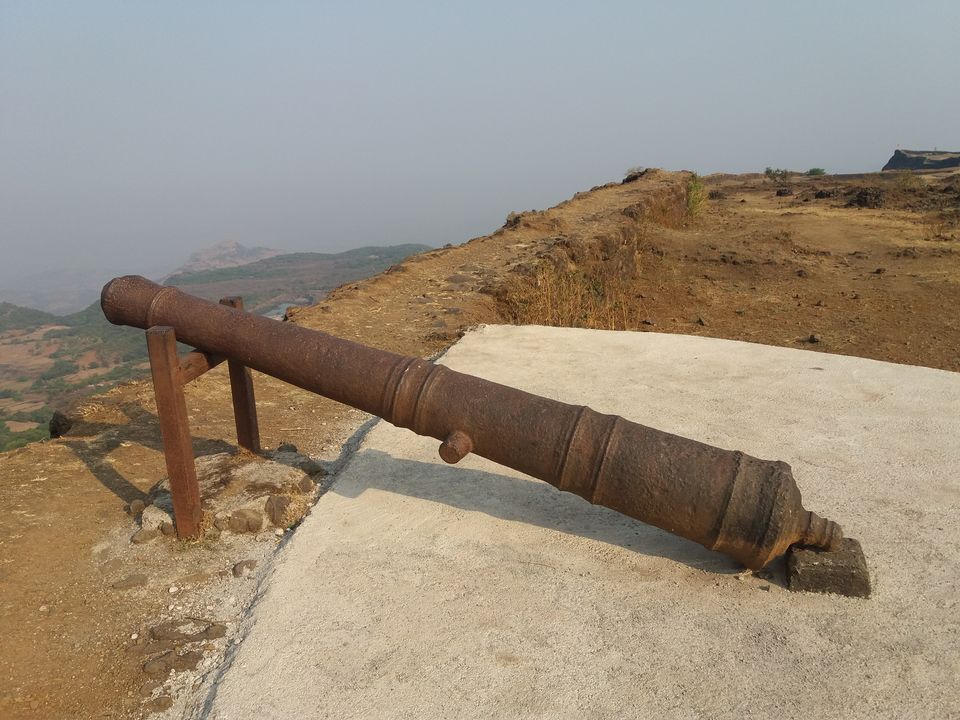 Going ahead, there is a Goddess Koraimata temple. The fort is named after this goddess.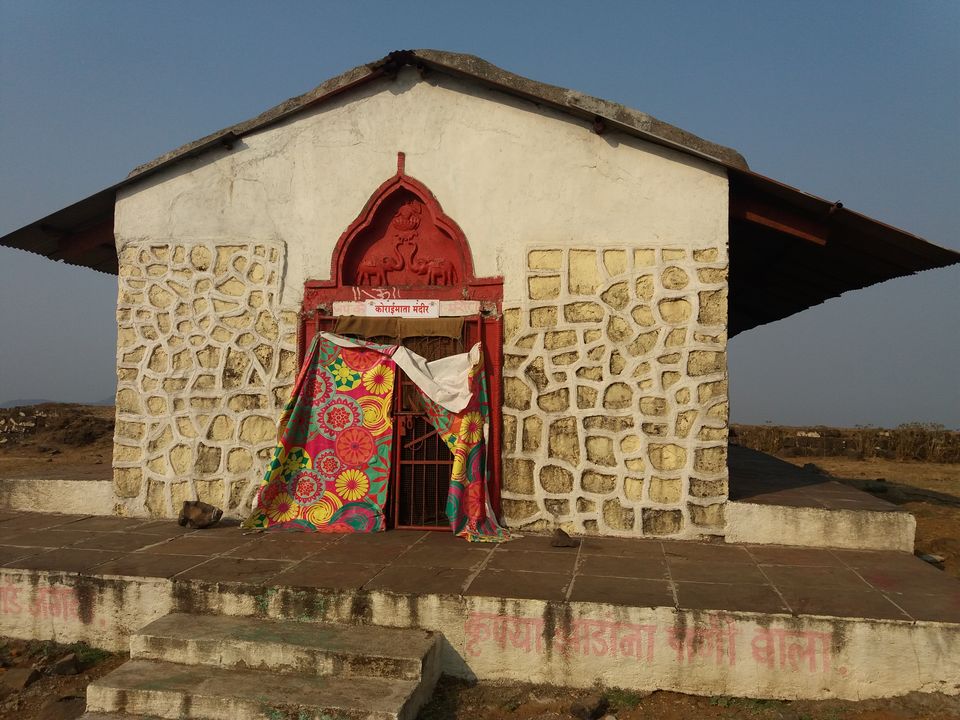 Towards bastion on the south direction, there is a fortification with steps.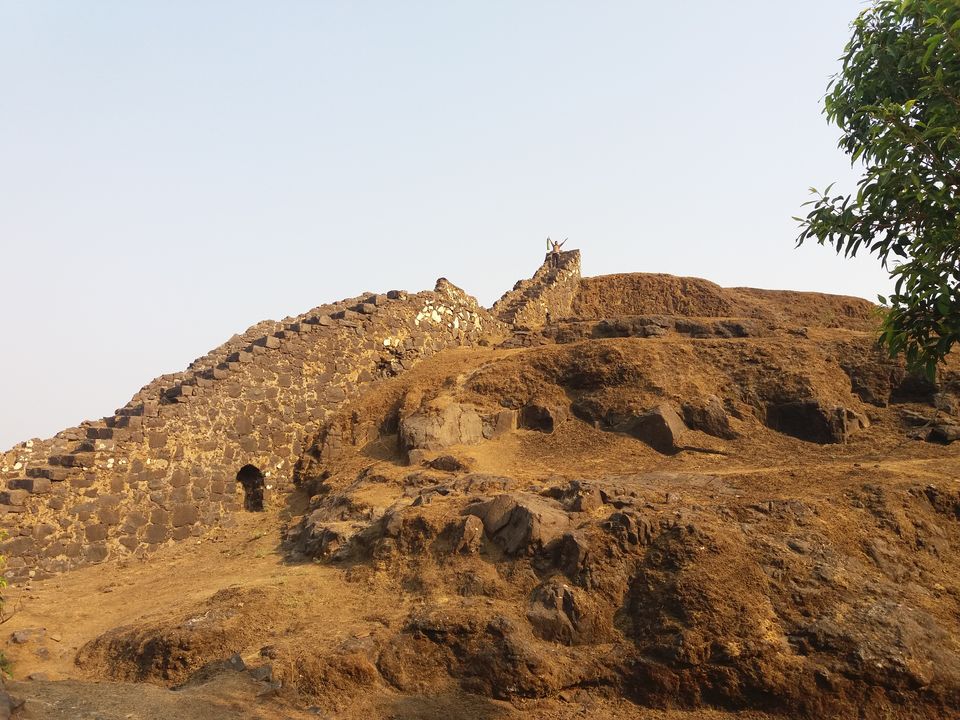 A gate on the southern side.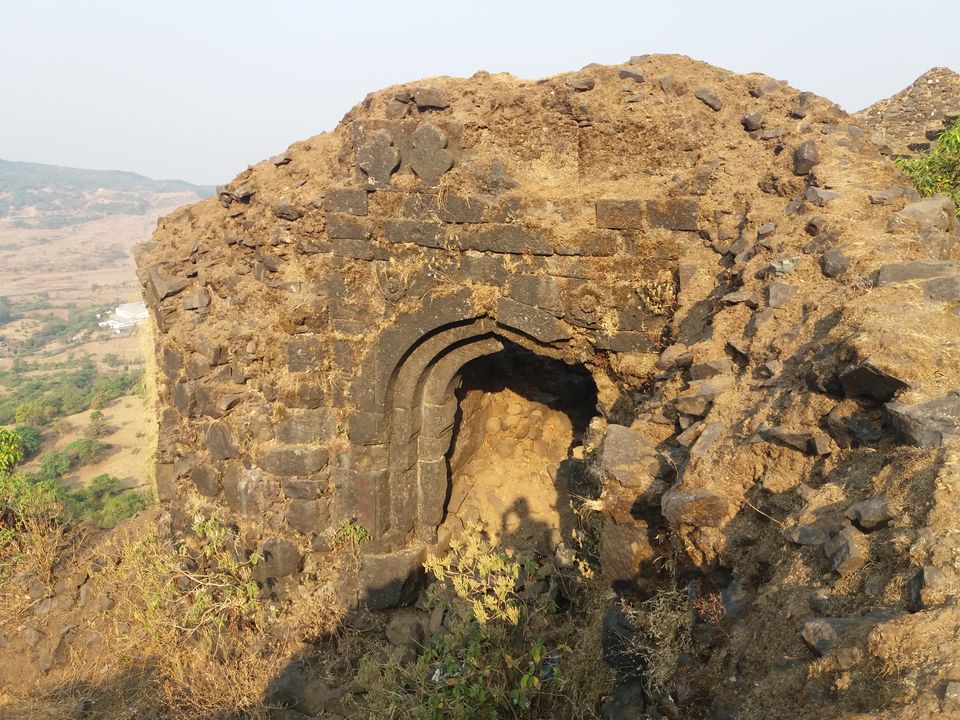 We reached southern side of the fort. The bastion here is still in good condition.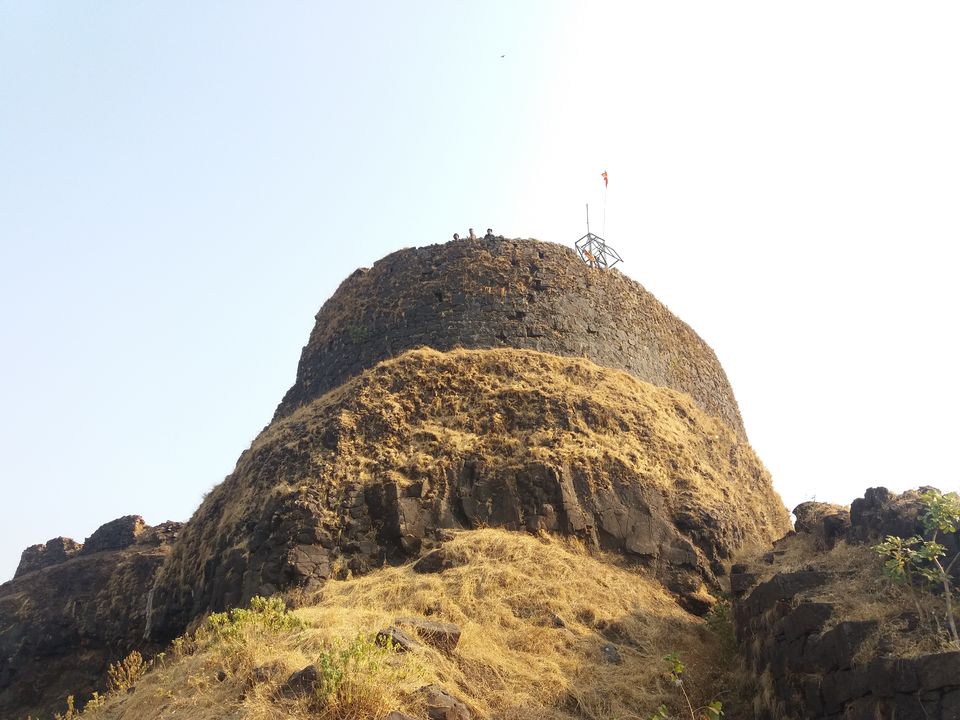 From here, we could see bird's eye view of surrounding.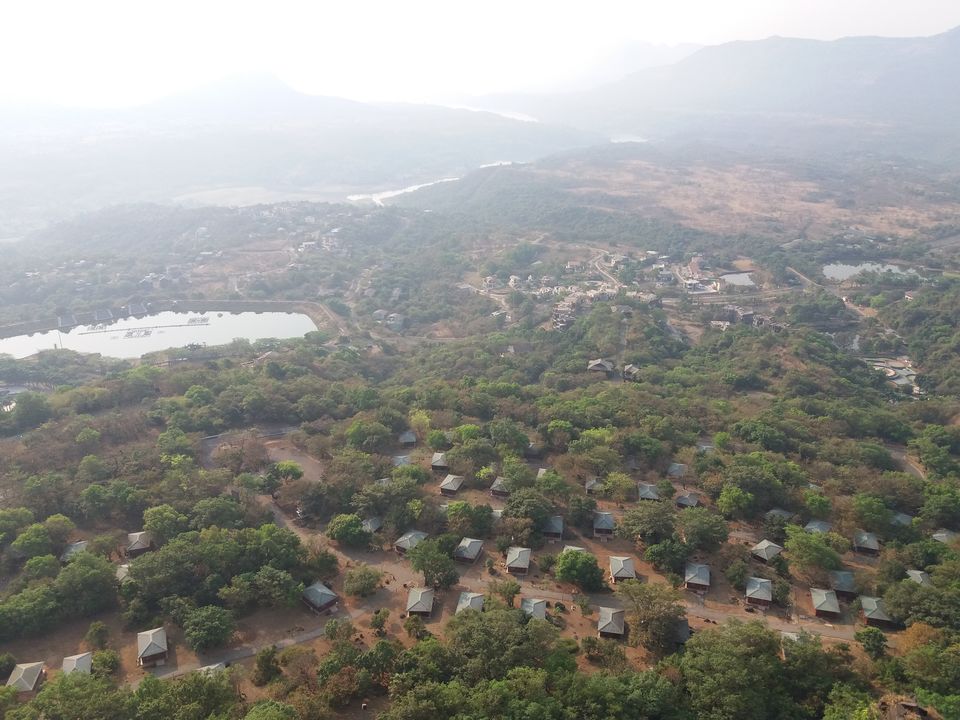 You can go down from this side which probably is the second route to get on this fort.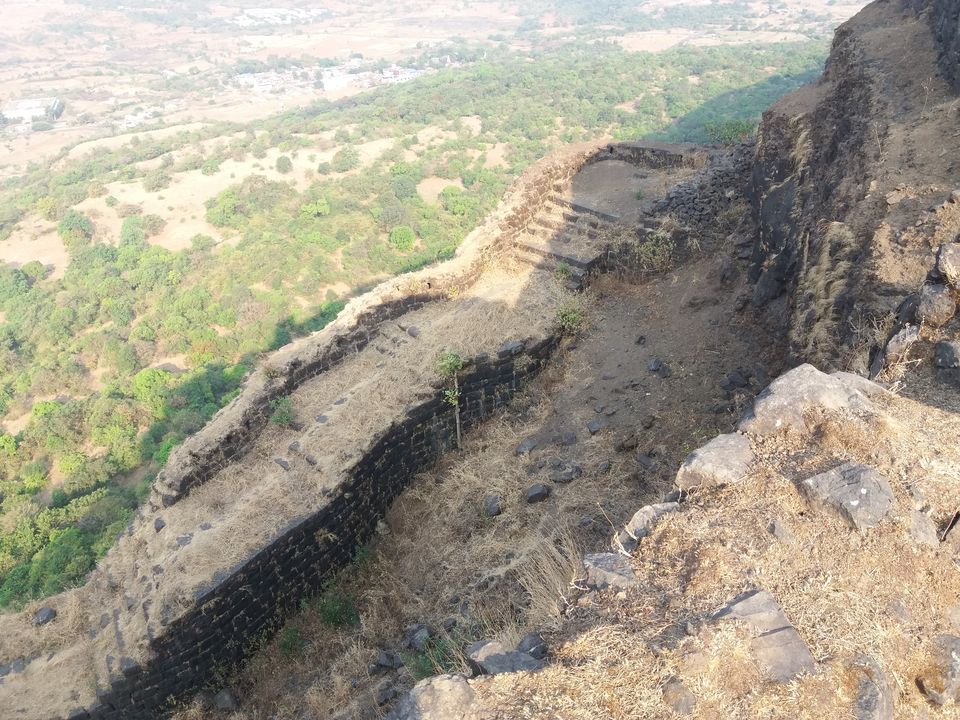 The steps are so small that I could hardly pass through.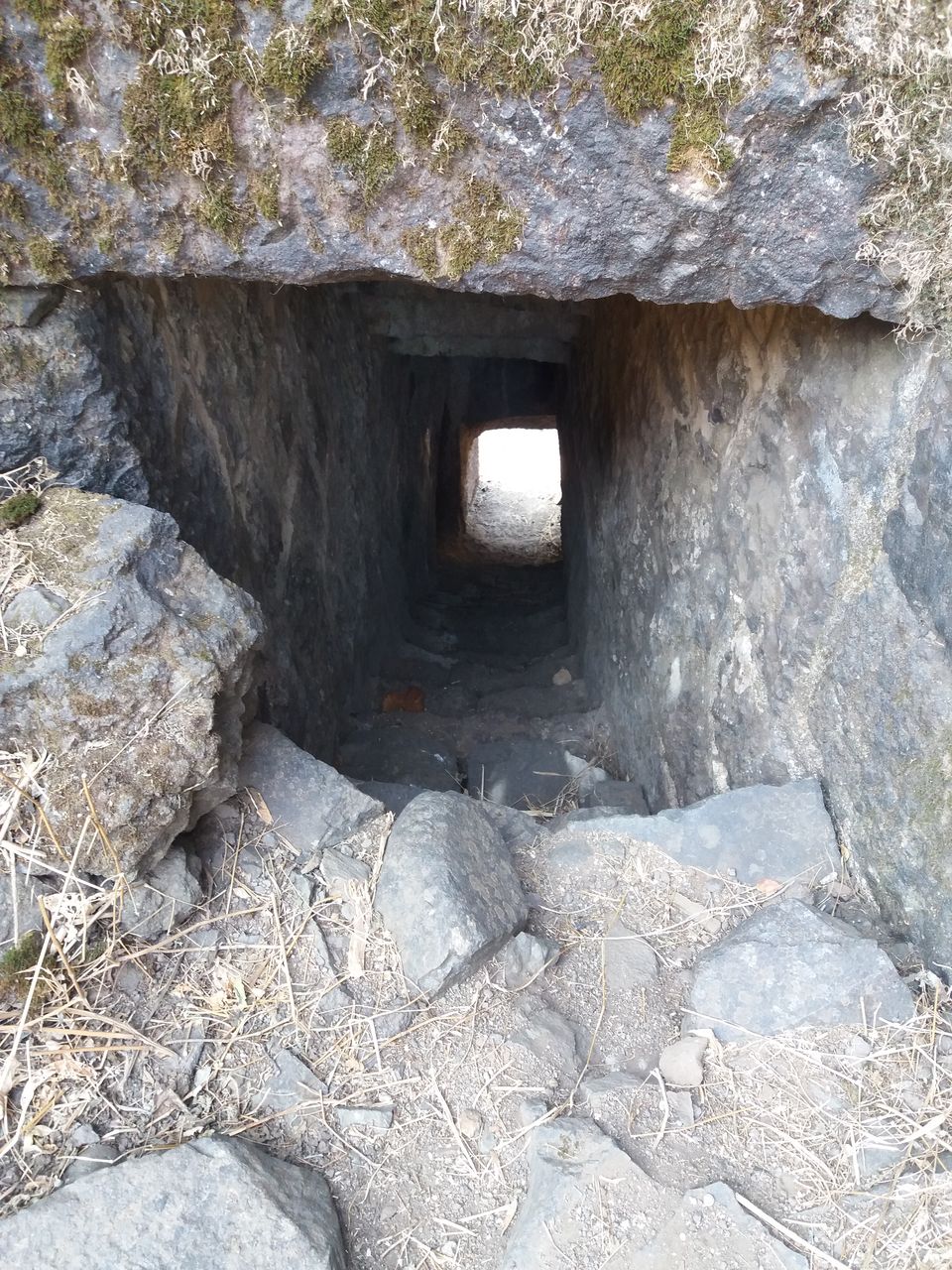 I could go half the distance but later path is in very bad state, so I did not continue.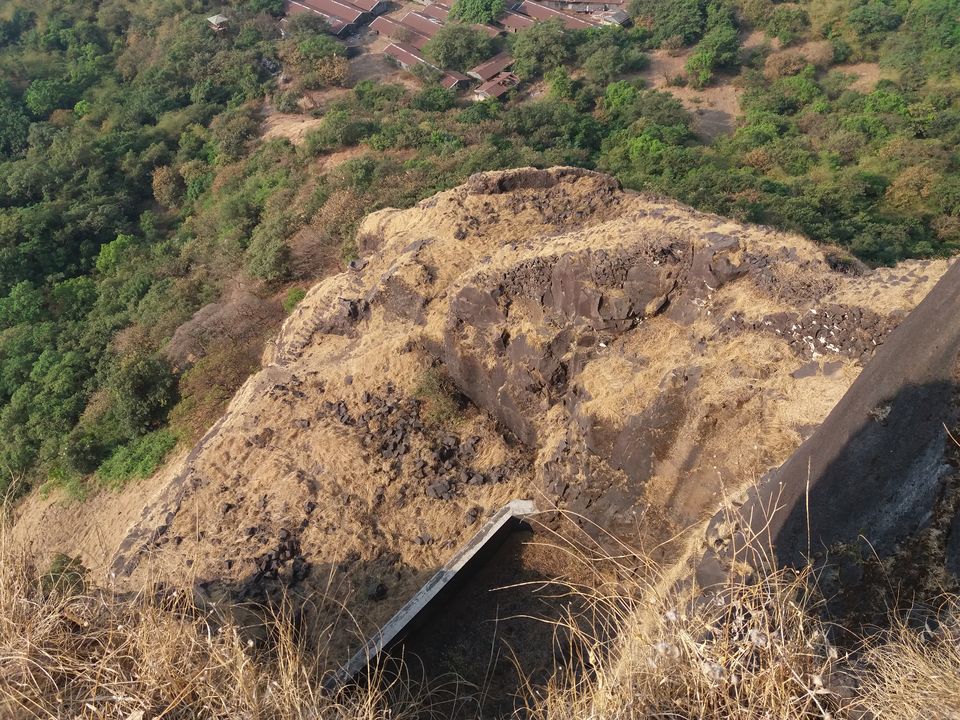 After an hour, we returned to starting point and started descend. There is a huge gate called Ganesh Darwaja.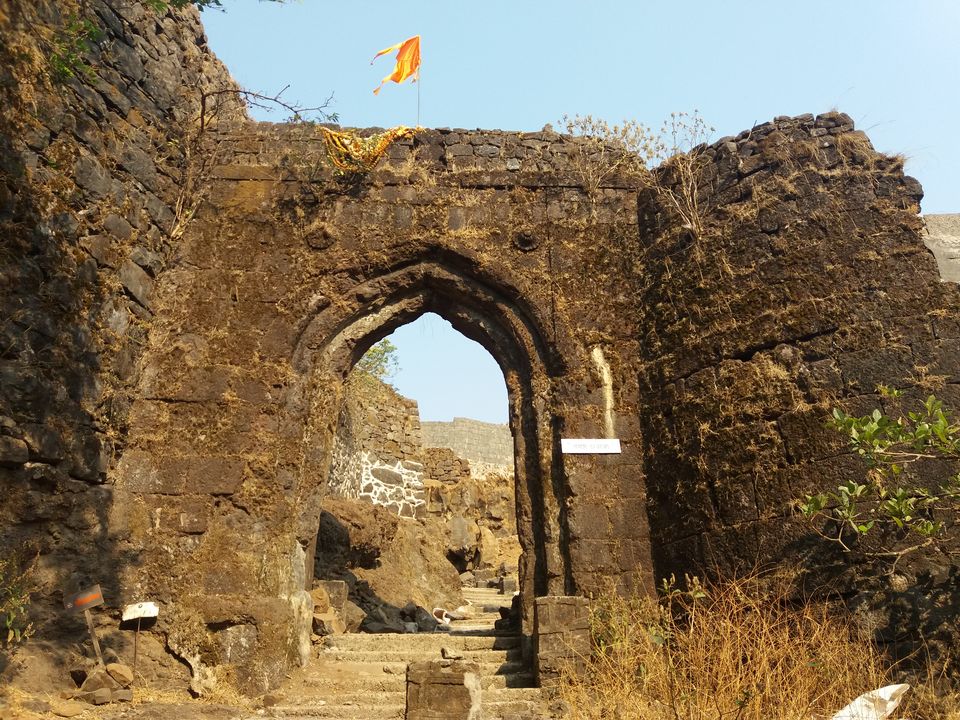 Going further down, there is a cave.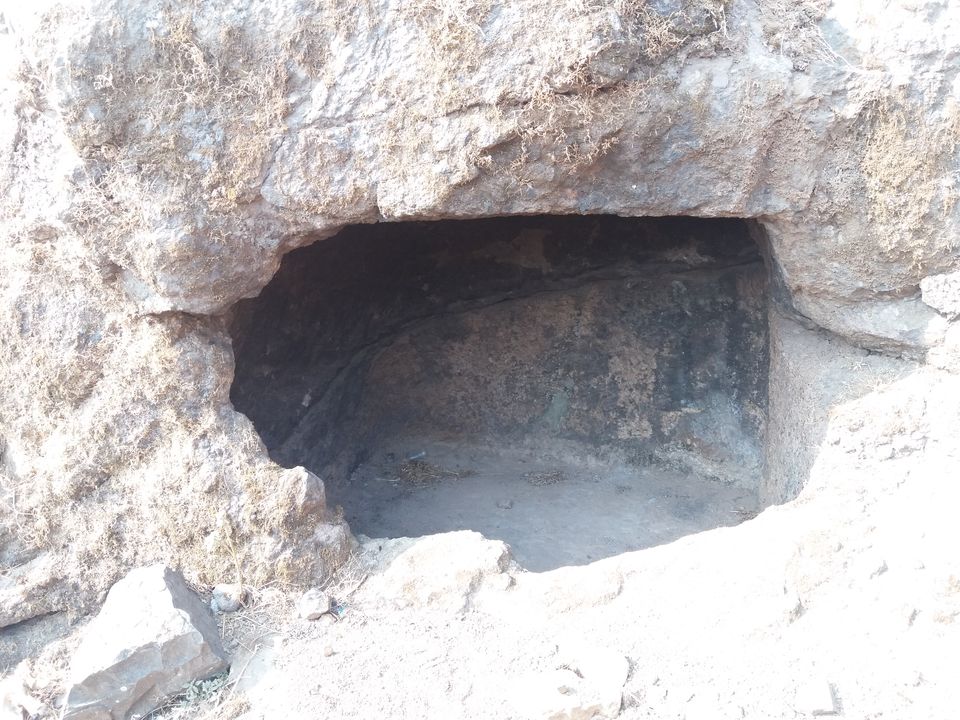 A water tank on the way.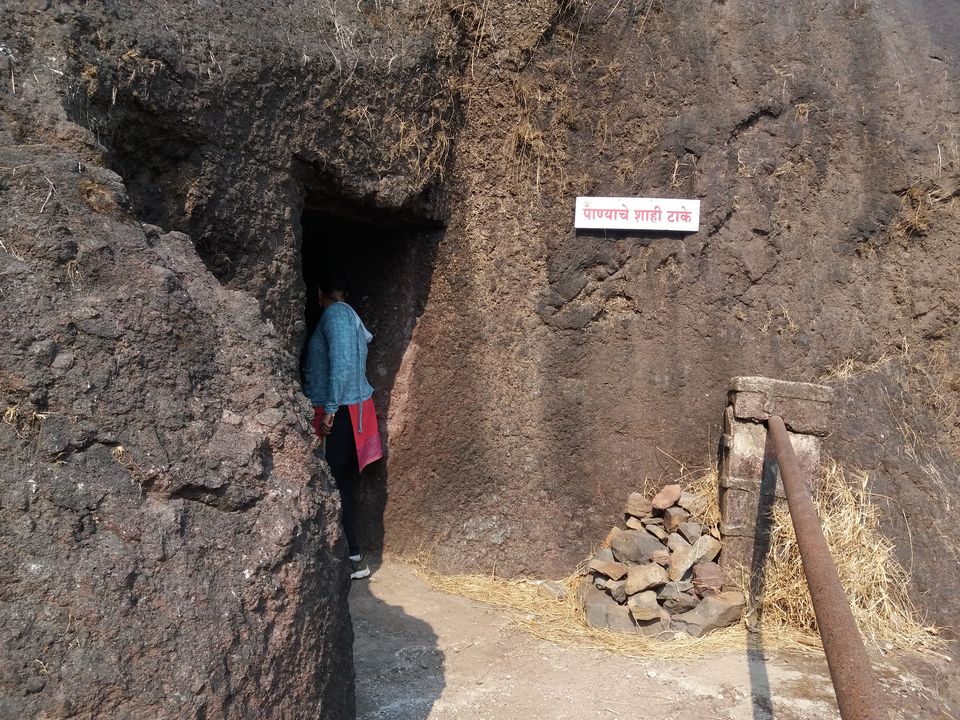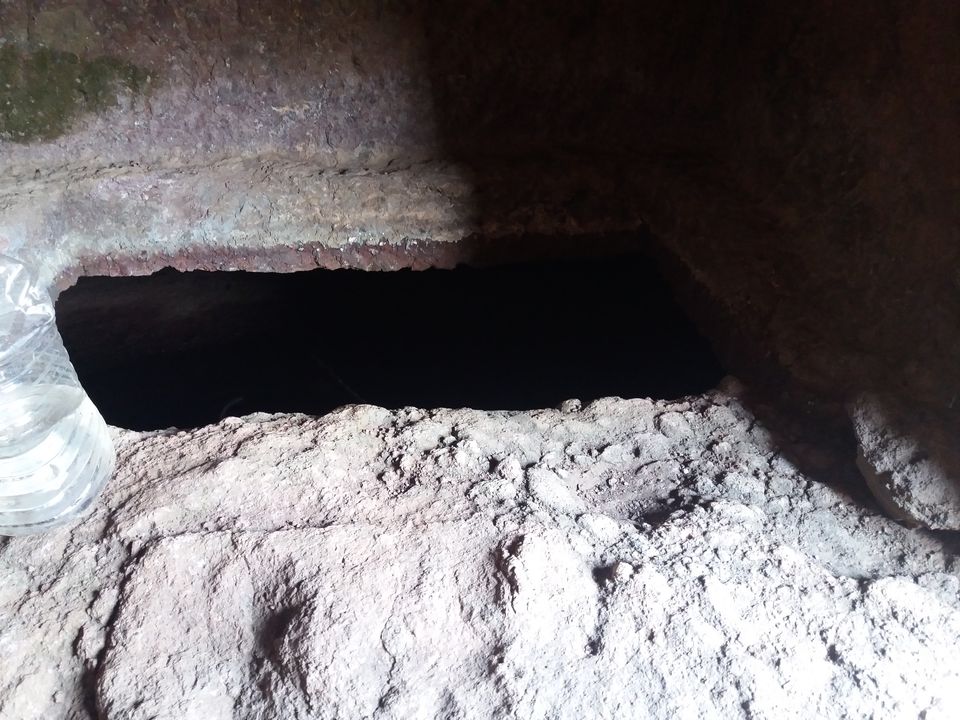 Also there is a Lord Ganesh temple.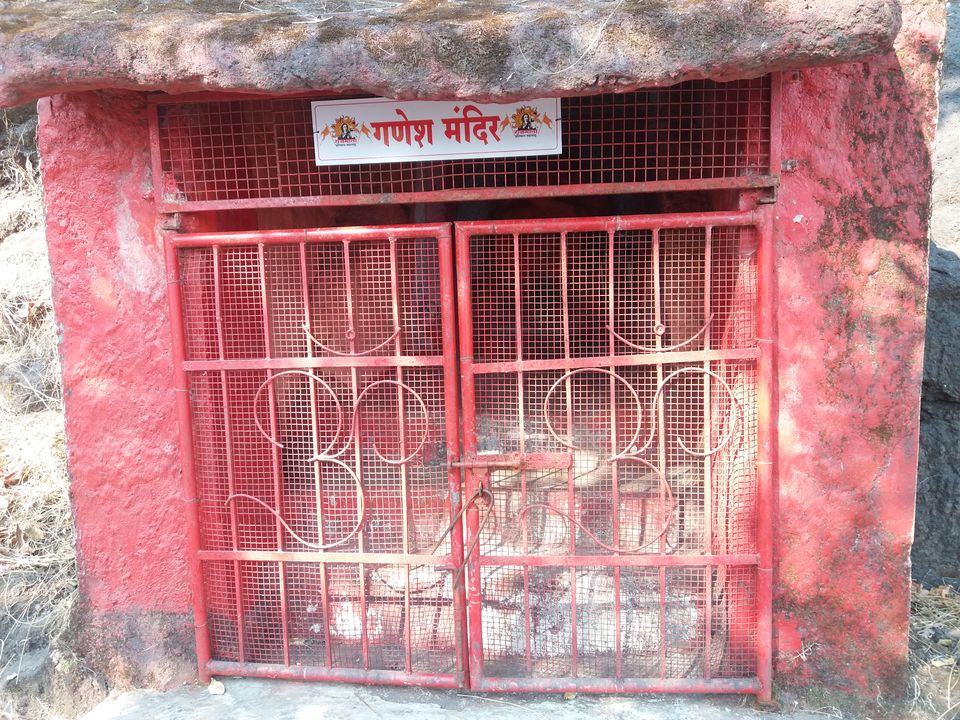 There is a secret cave as we reached mid way.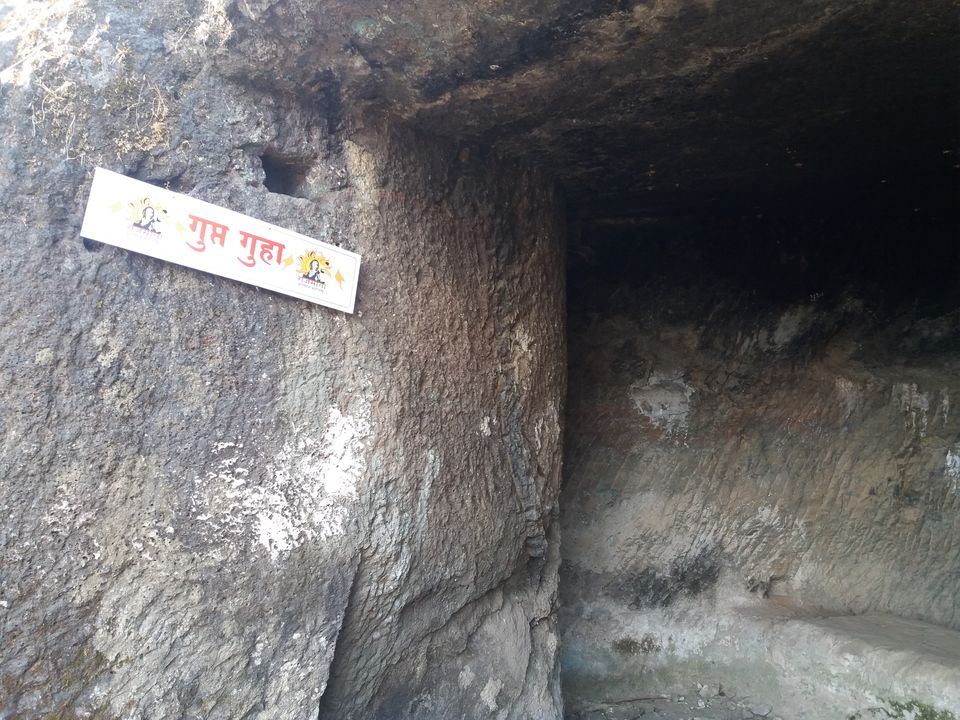 We came down in 30 minutes and saw this information board of the fort.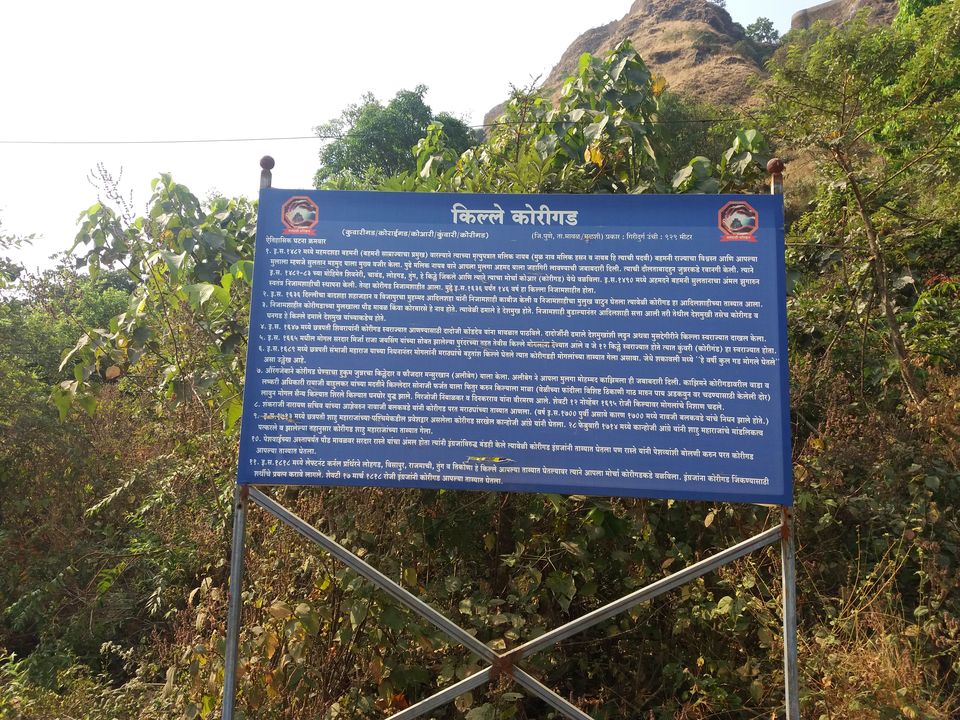 The crane like structure to move construction material on the fort. They even carried a tractor up on this setup.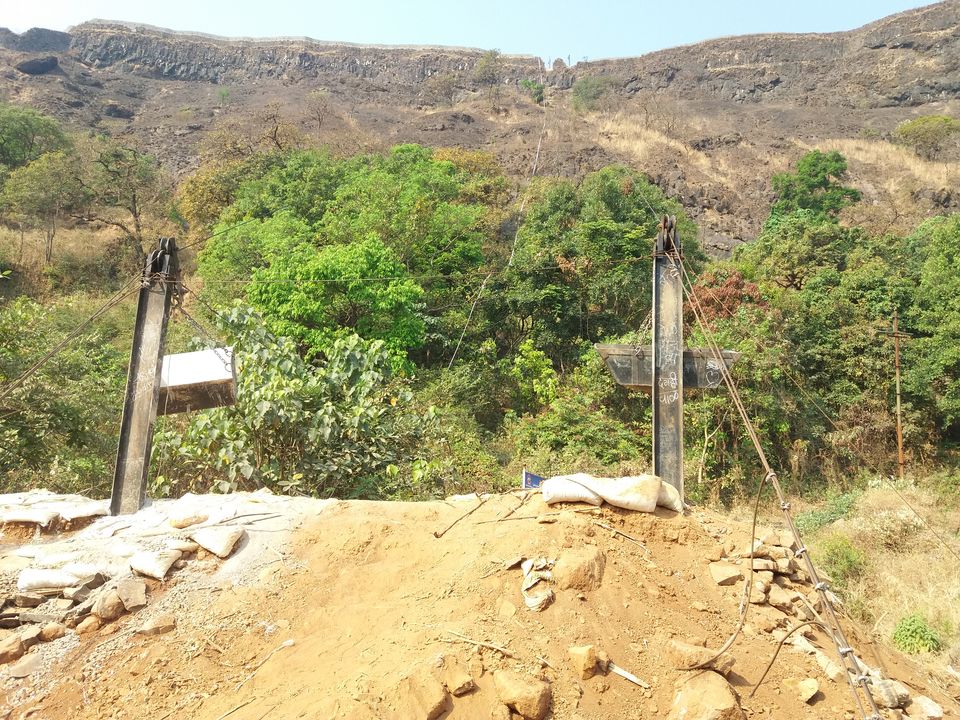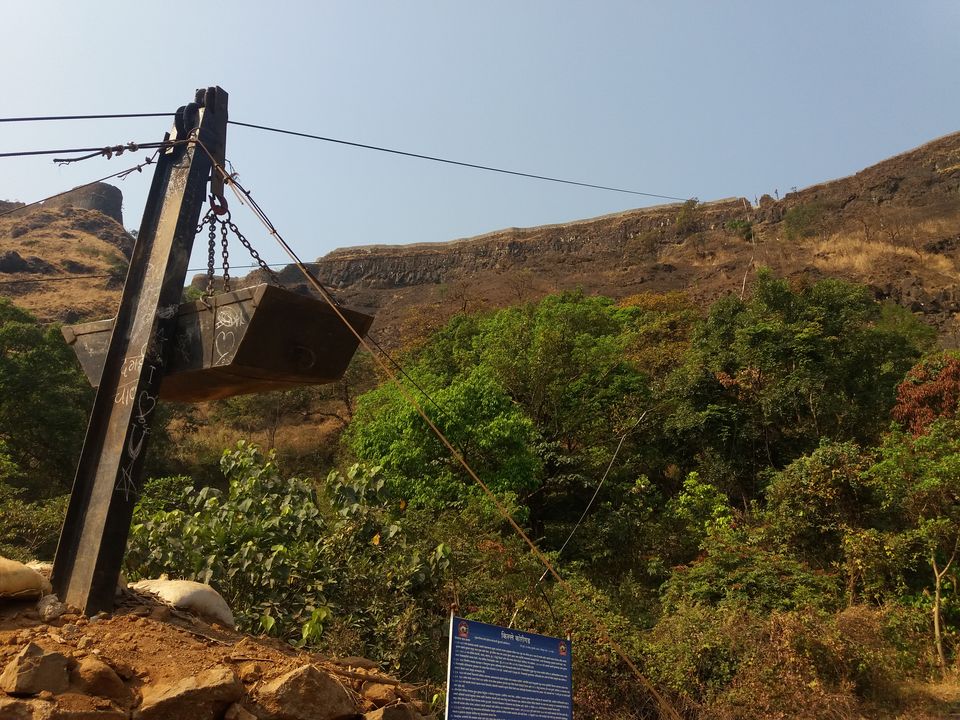 A forest trail walk for 15 minutes took us to village.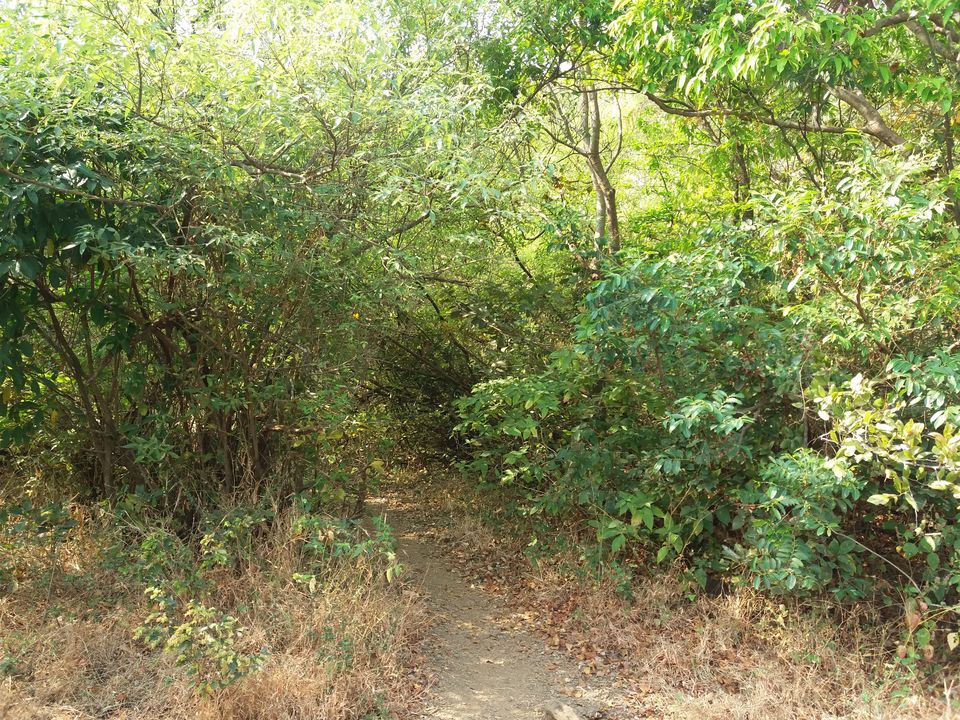 A mobile tower on the way.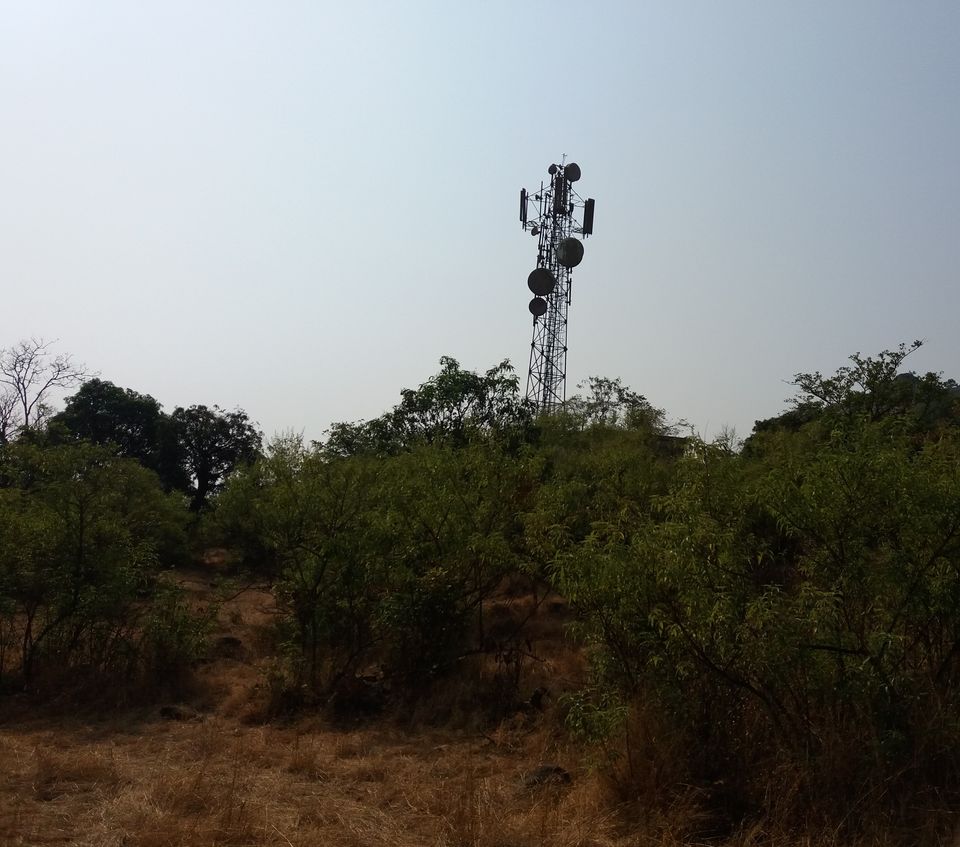 The four dogs were still accompanying us. They were with us till village, we bade adieu to them and returned back to Pune.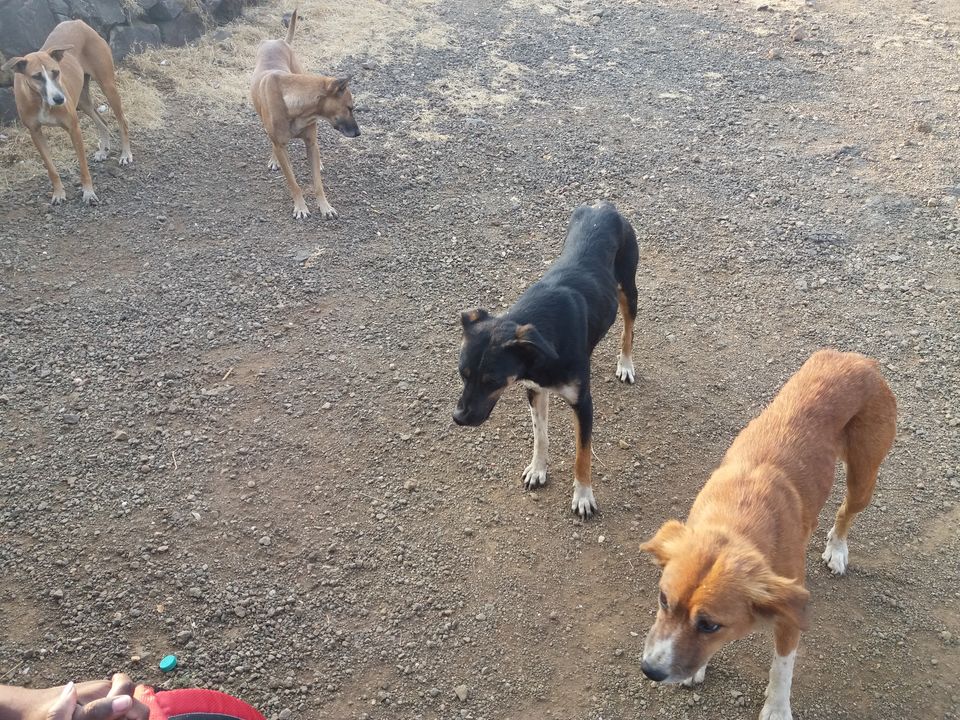 Leave only your footprints, Take back only pleasant memories.